Please remember that we are a small business and every order is packed with care. There is a 3-5 day processing time before your order will ship. Selecting expedited shipping will not expediate the processing of your order. For more details please see our about page.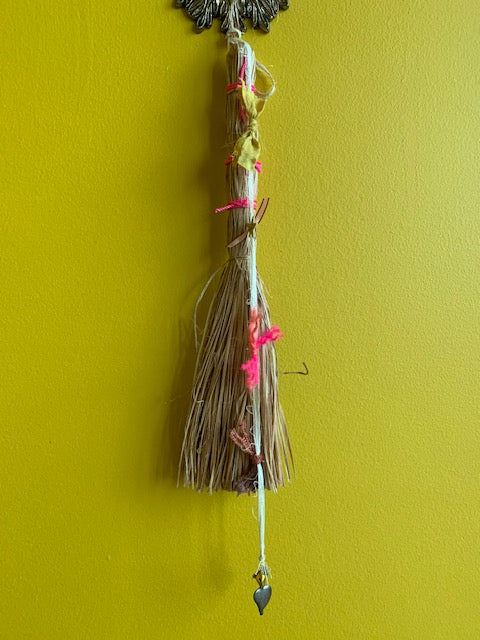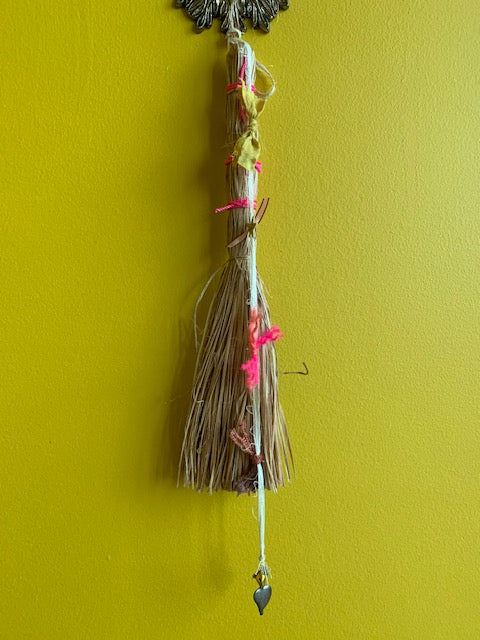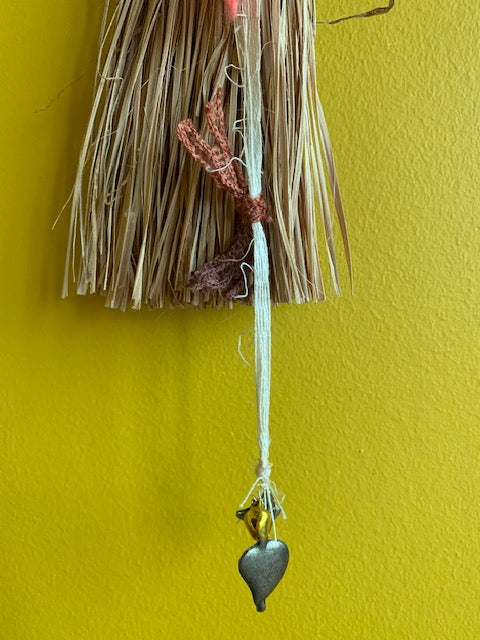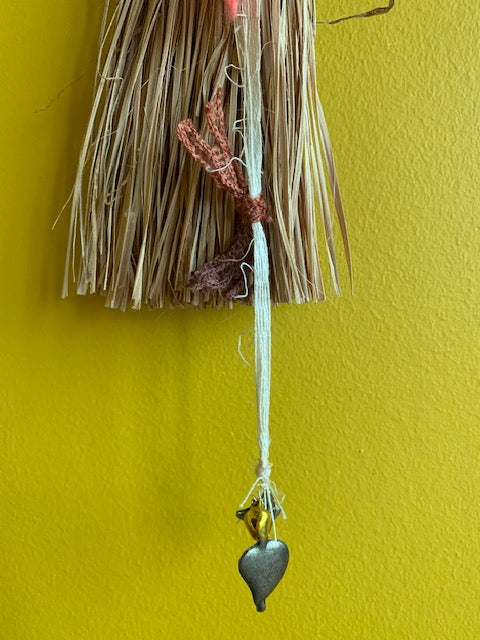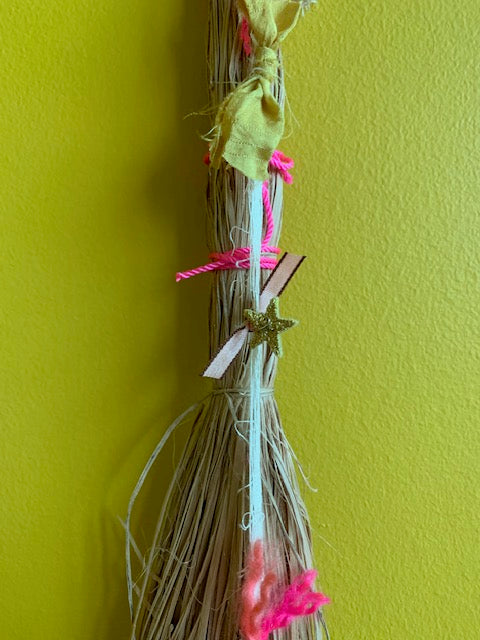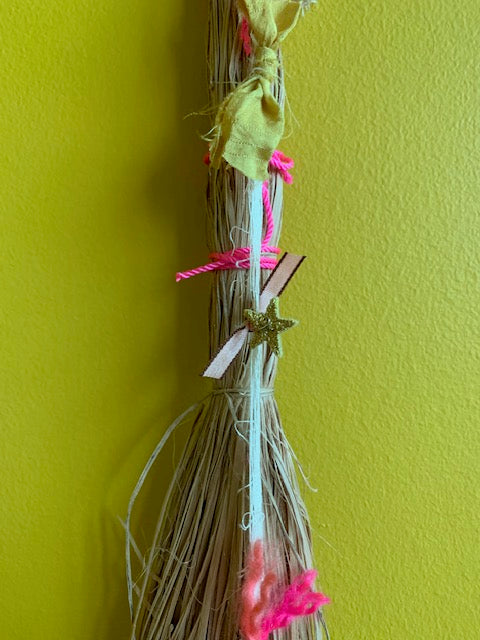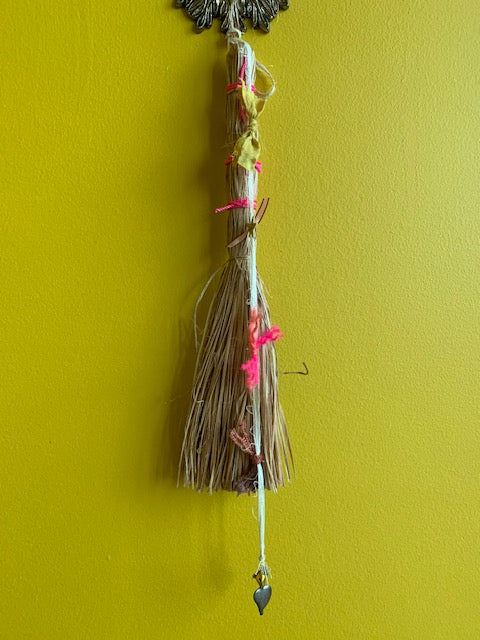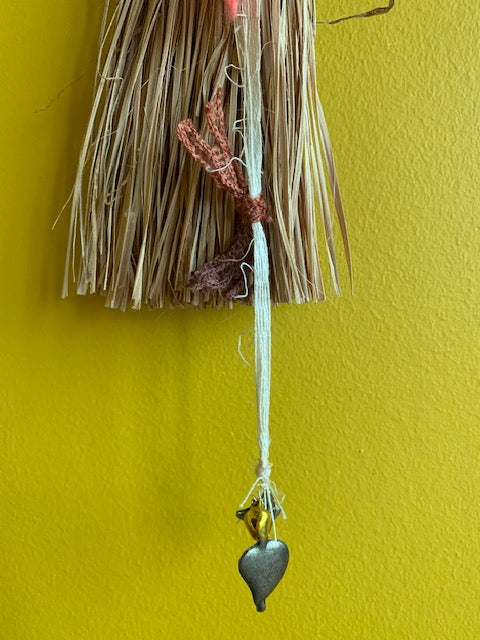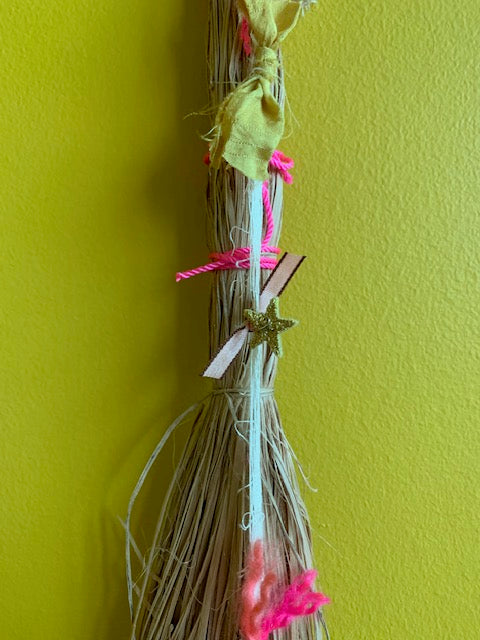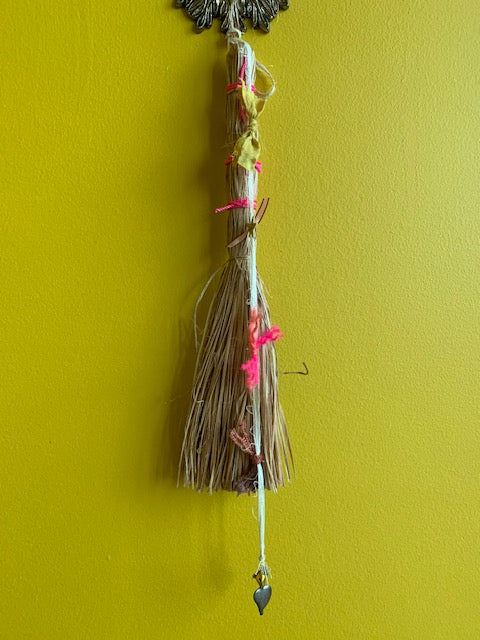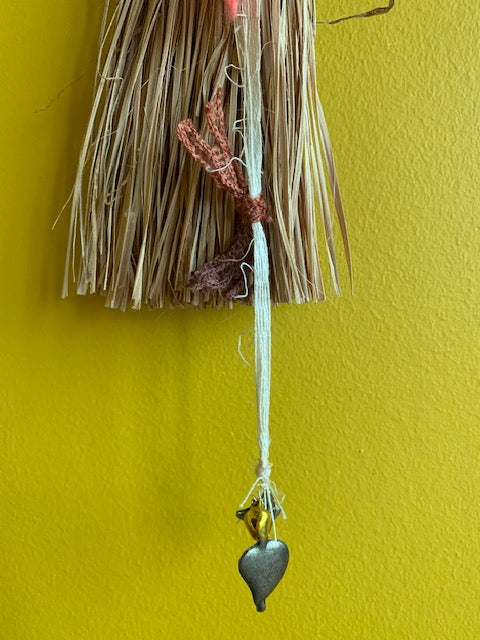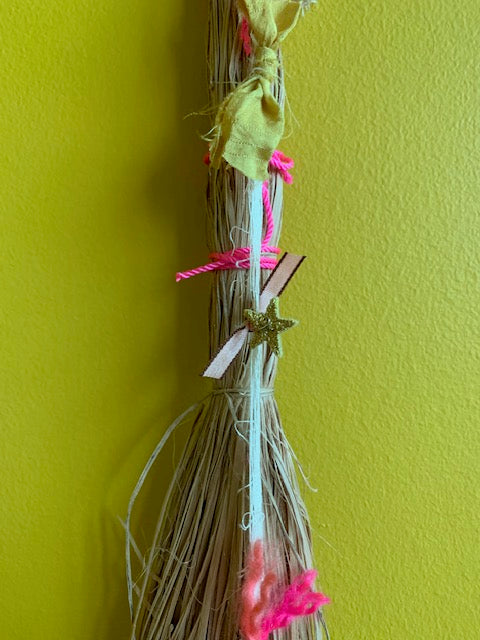 Vintage Straw Duster with Handmade Heart Amulet
Clean Sweep ::: This sweet little vintage straw duster was handmade in the Phillapines.  We added a lovely and delicate heart amulet, also handmade in our Parcel studio, including bits and pieces from our ribbon collection, bells, stars and a dangling Mexican milagros (miracle) charm.
Duster measures 12", and amulet length approximately the same.
Sure to add beauty to your home,  as well as keep your sacred spaces clean.
We have limited stock of these lovelies.  Charms and trims on each amulet will vary.