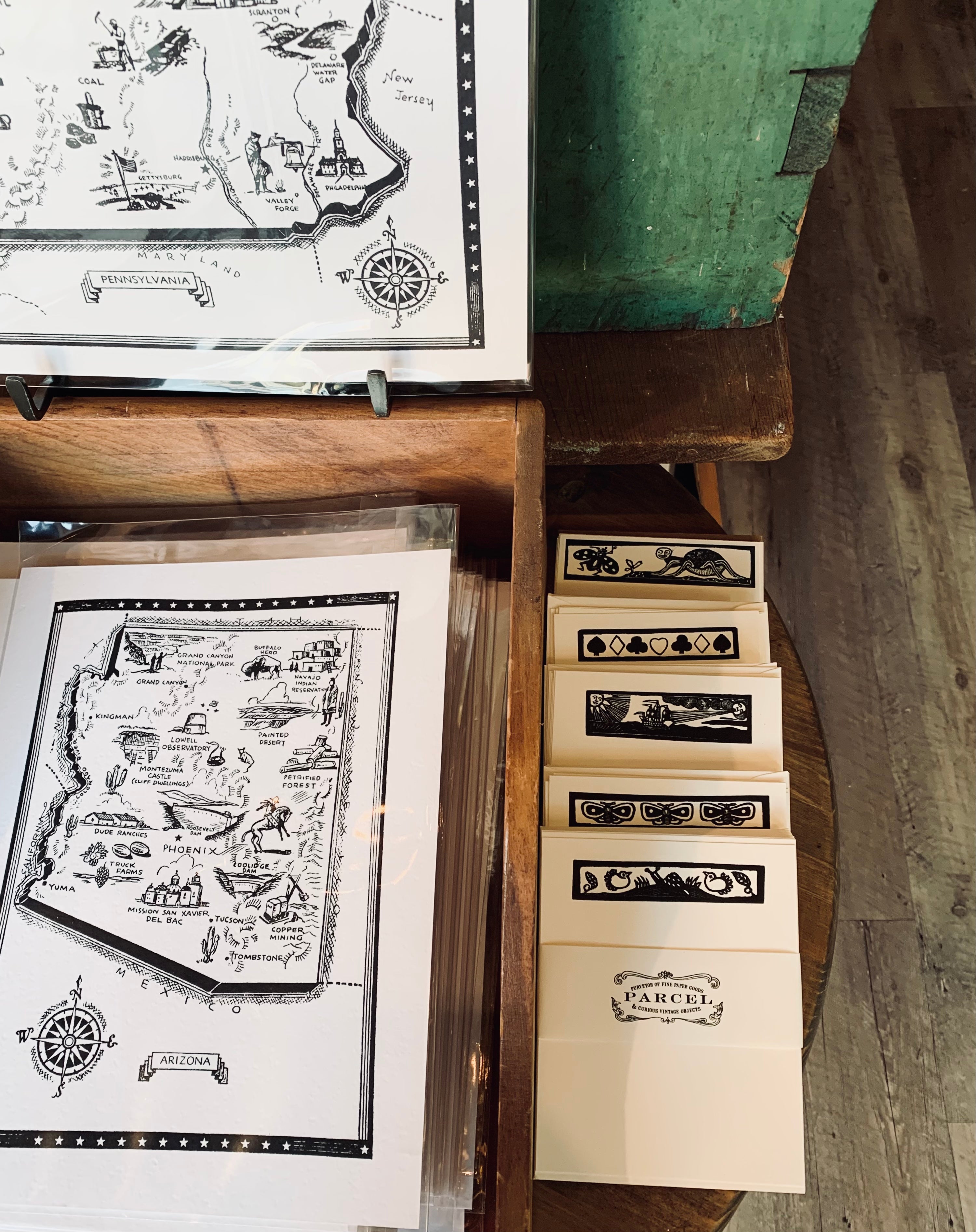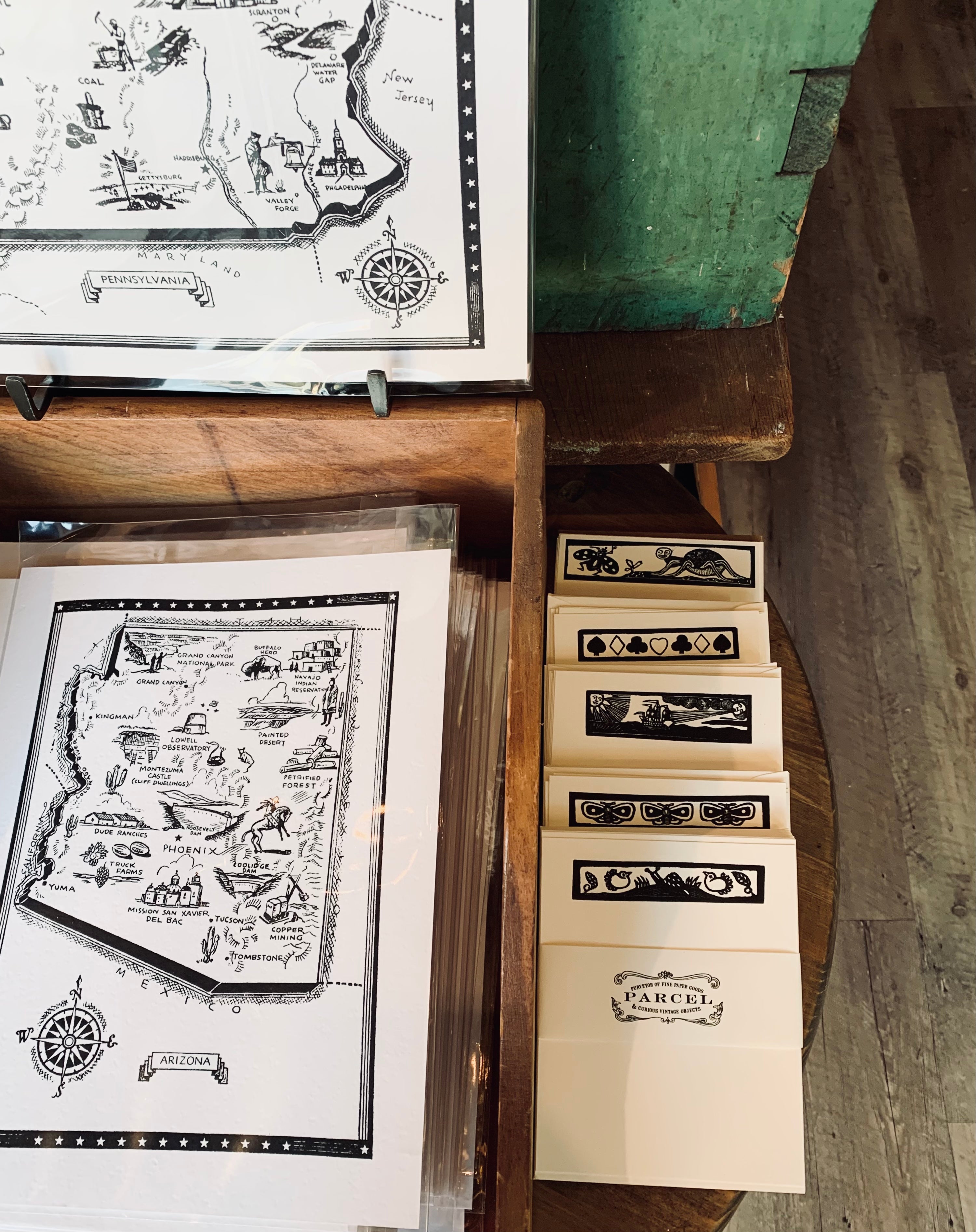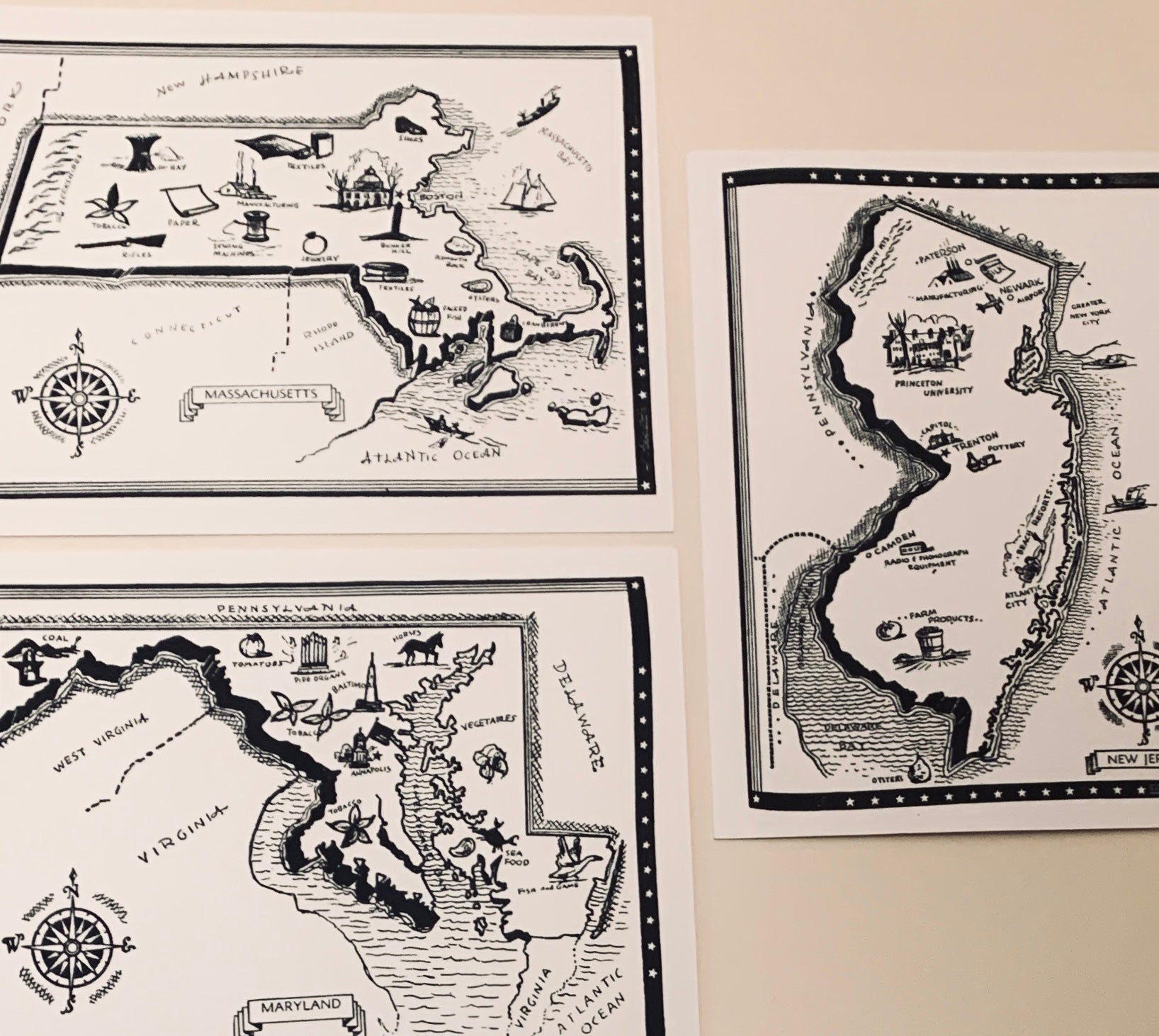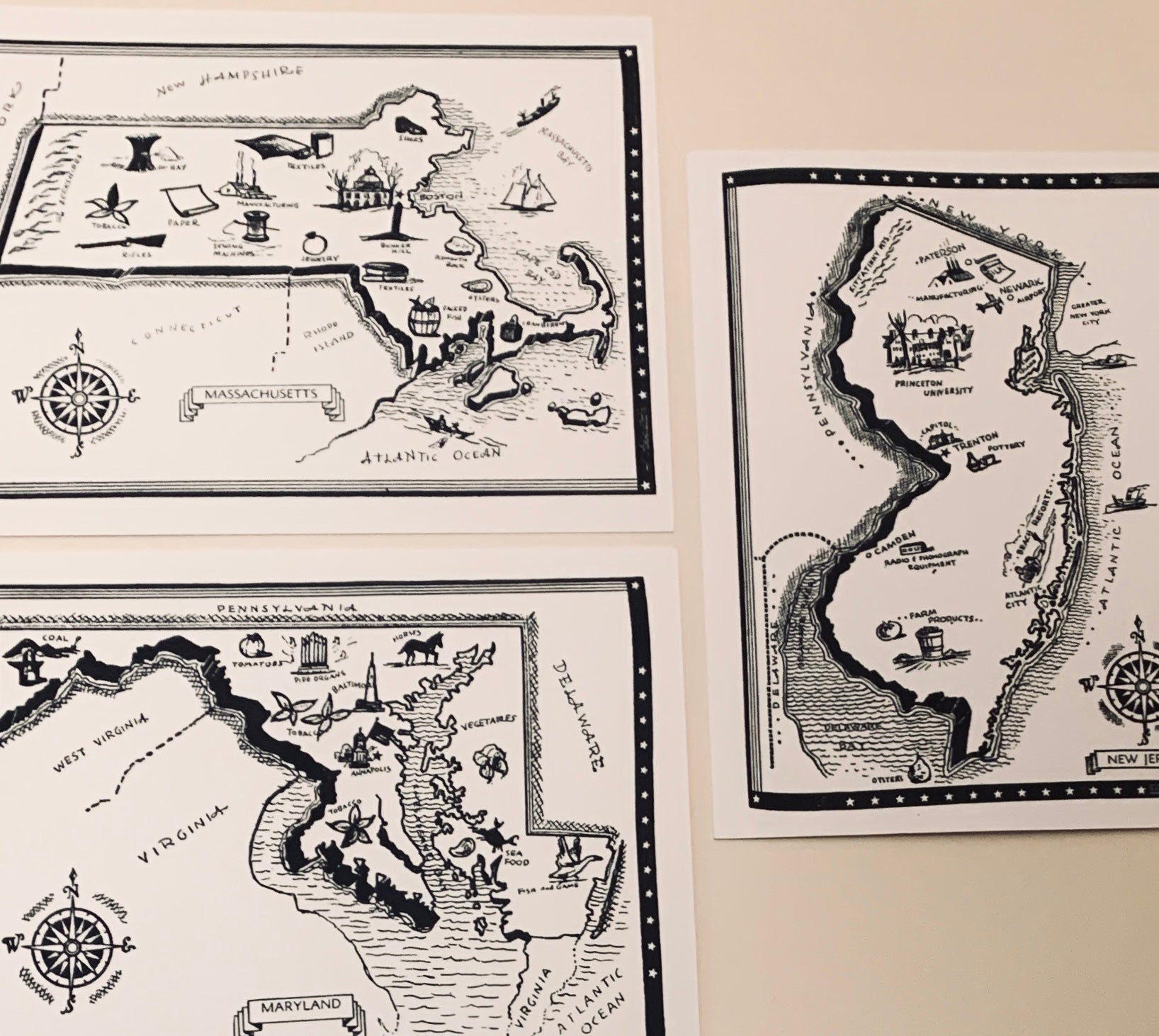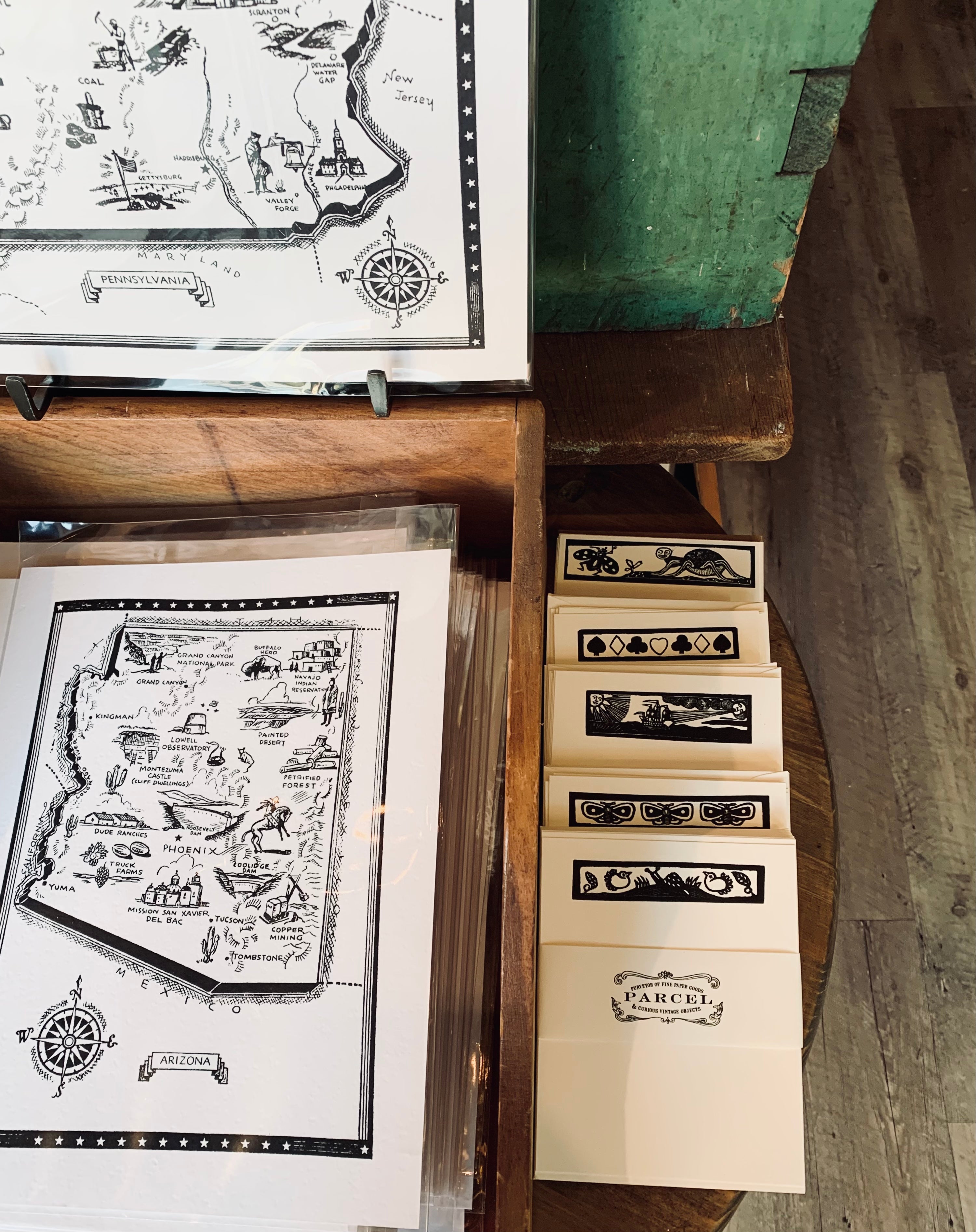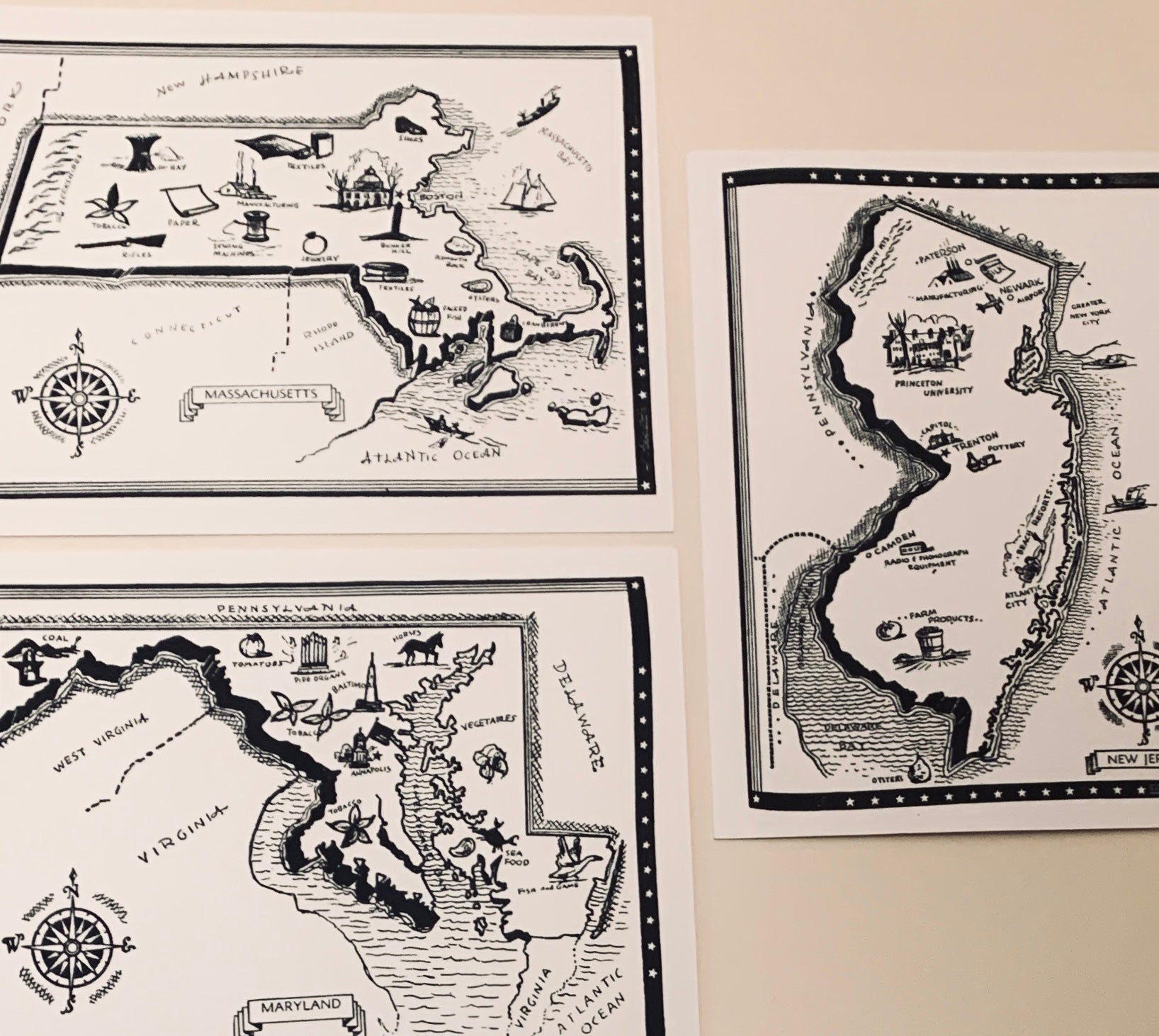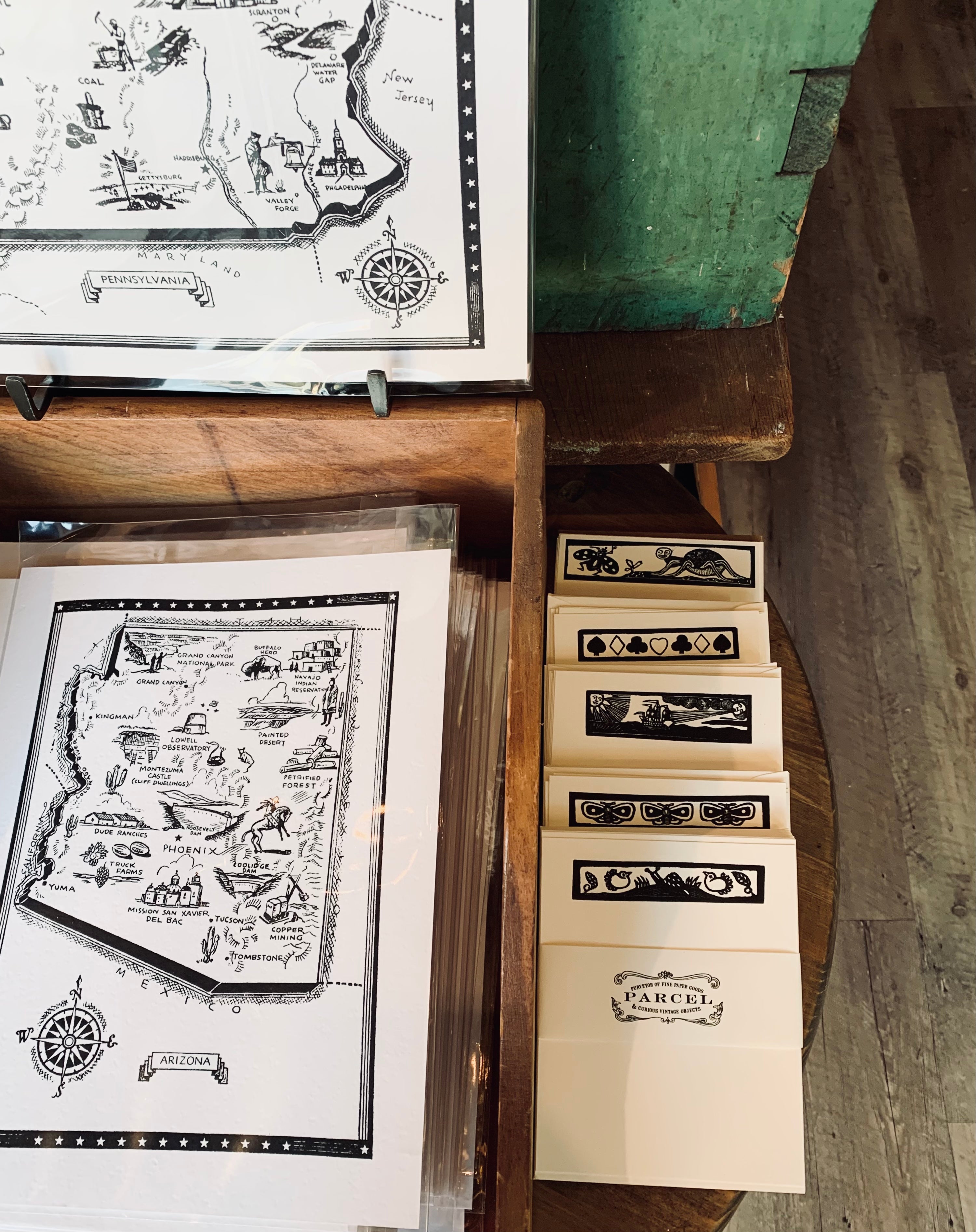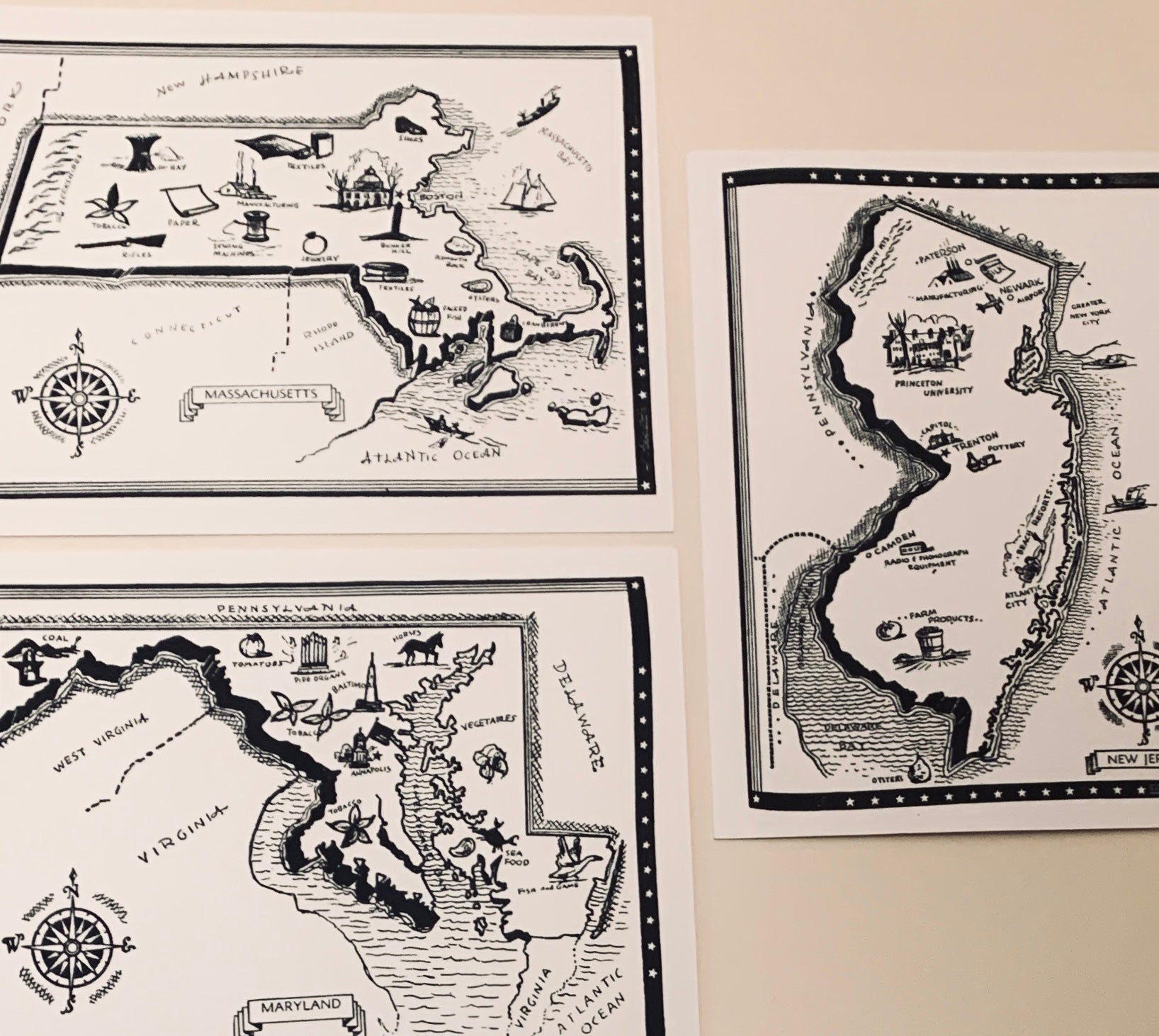 Vintage State Maps Art Print
Where are you from? Where have you been? Where are you now? Where are you going?

Renderings of sweetly illustrated US maps from a 1950's book about America.  Each map depicts little symbolic drawings of prominent landmarks and features of the state from that era.
Black and white flat ink-printed on heavyweight textured creamy white stock.  Print measures 8 1/2 x 11.  All 52 states available. Great in pairs.
Perfect college dorm room decor or house-warming gift!