Please remember that we are a small business and every order is packed with care. There is a 3-5 day processing time before your order will ship. Selecting expedited shipping will not expediate the processing of your order. For more details please see our about page.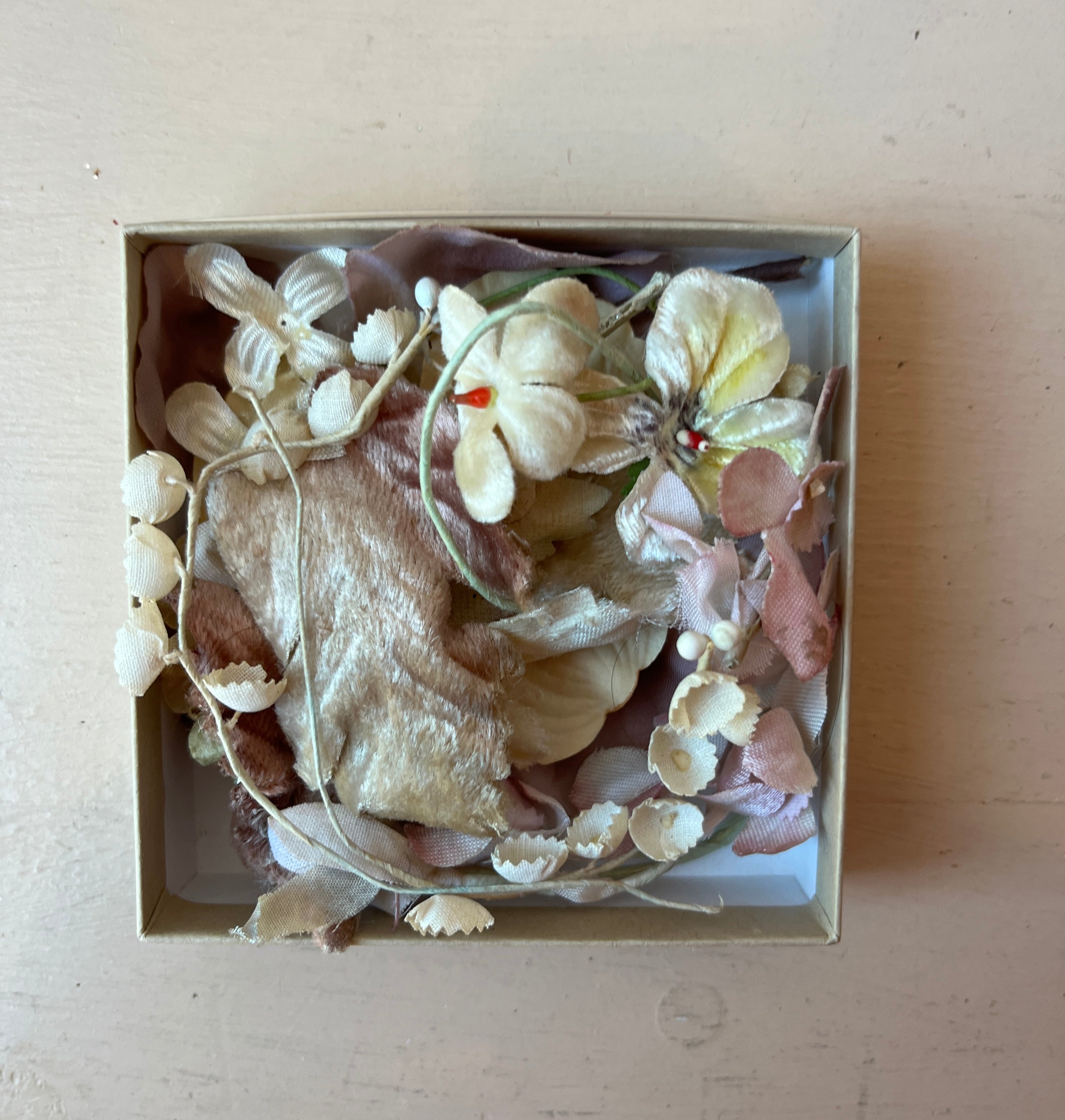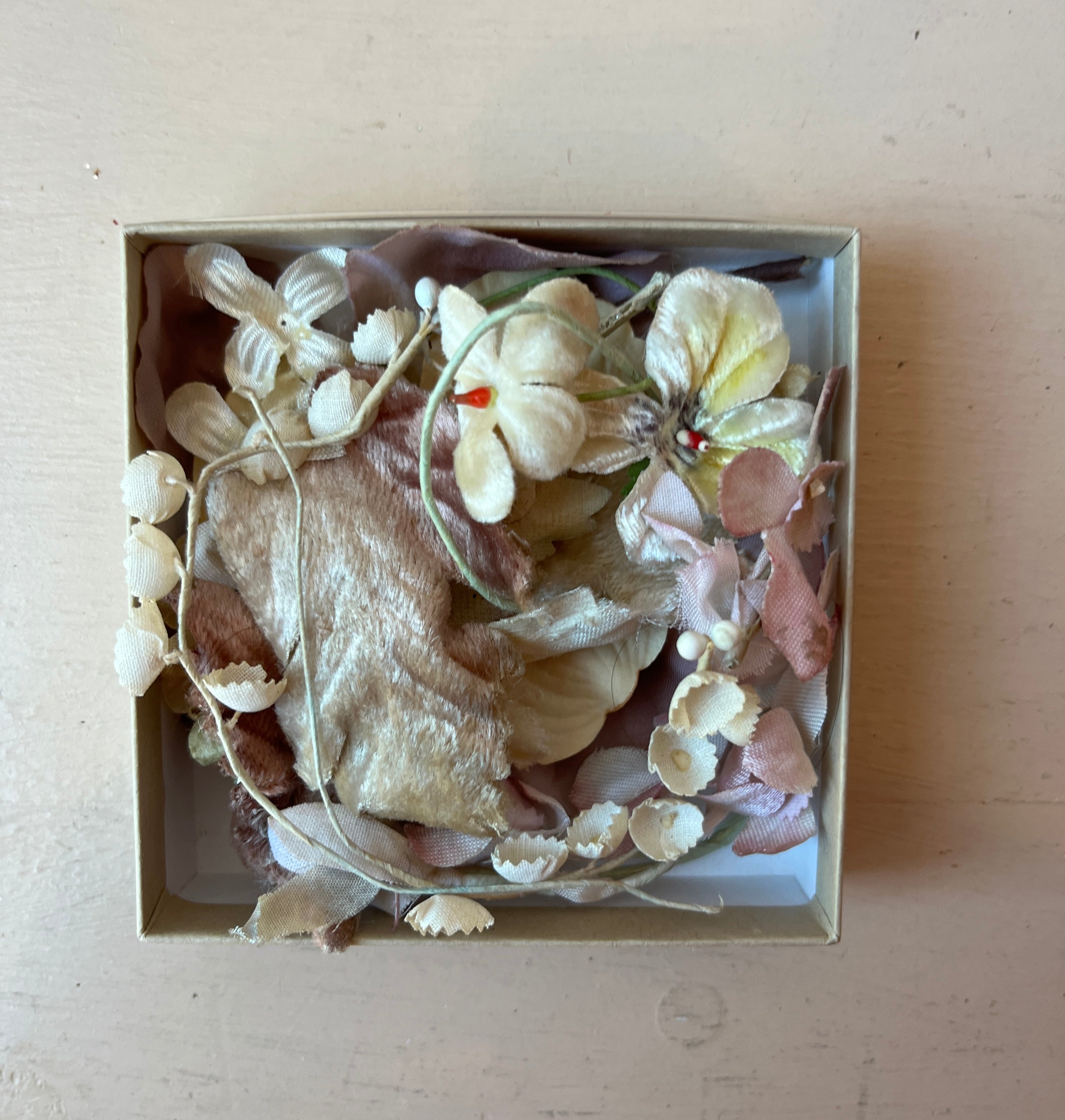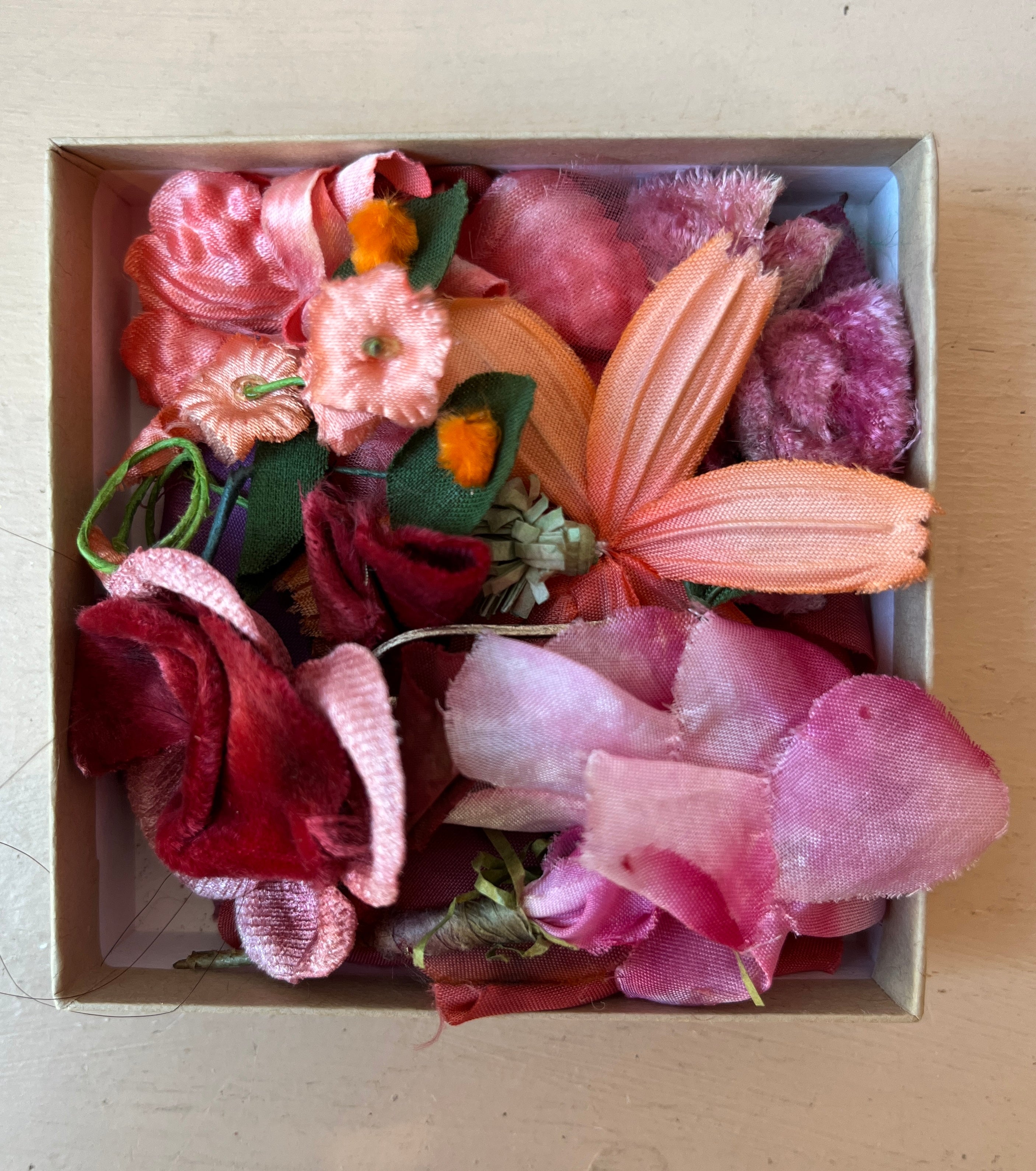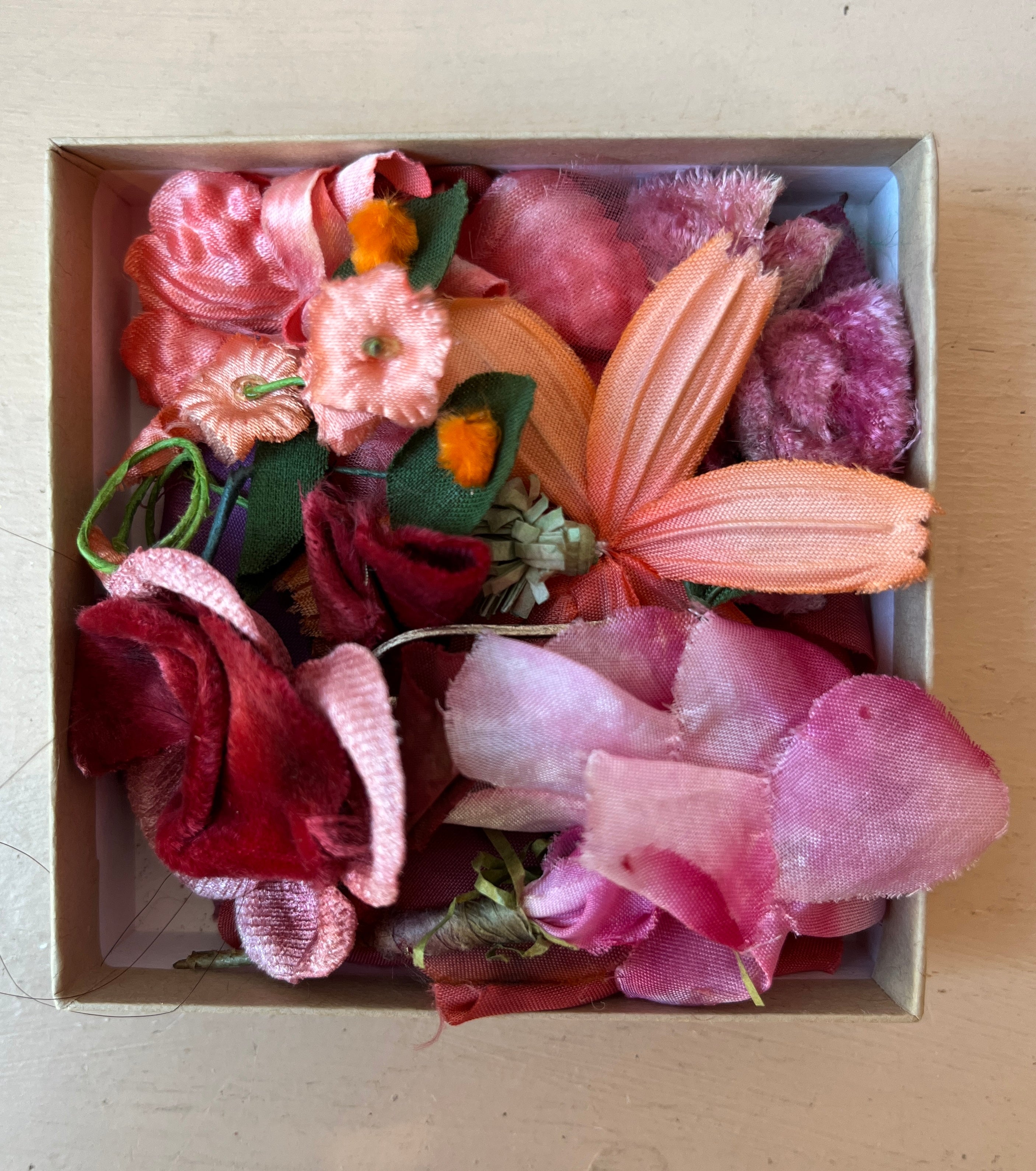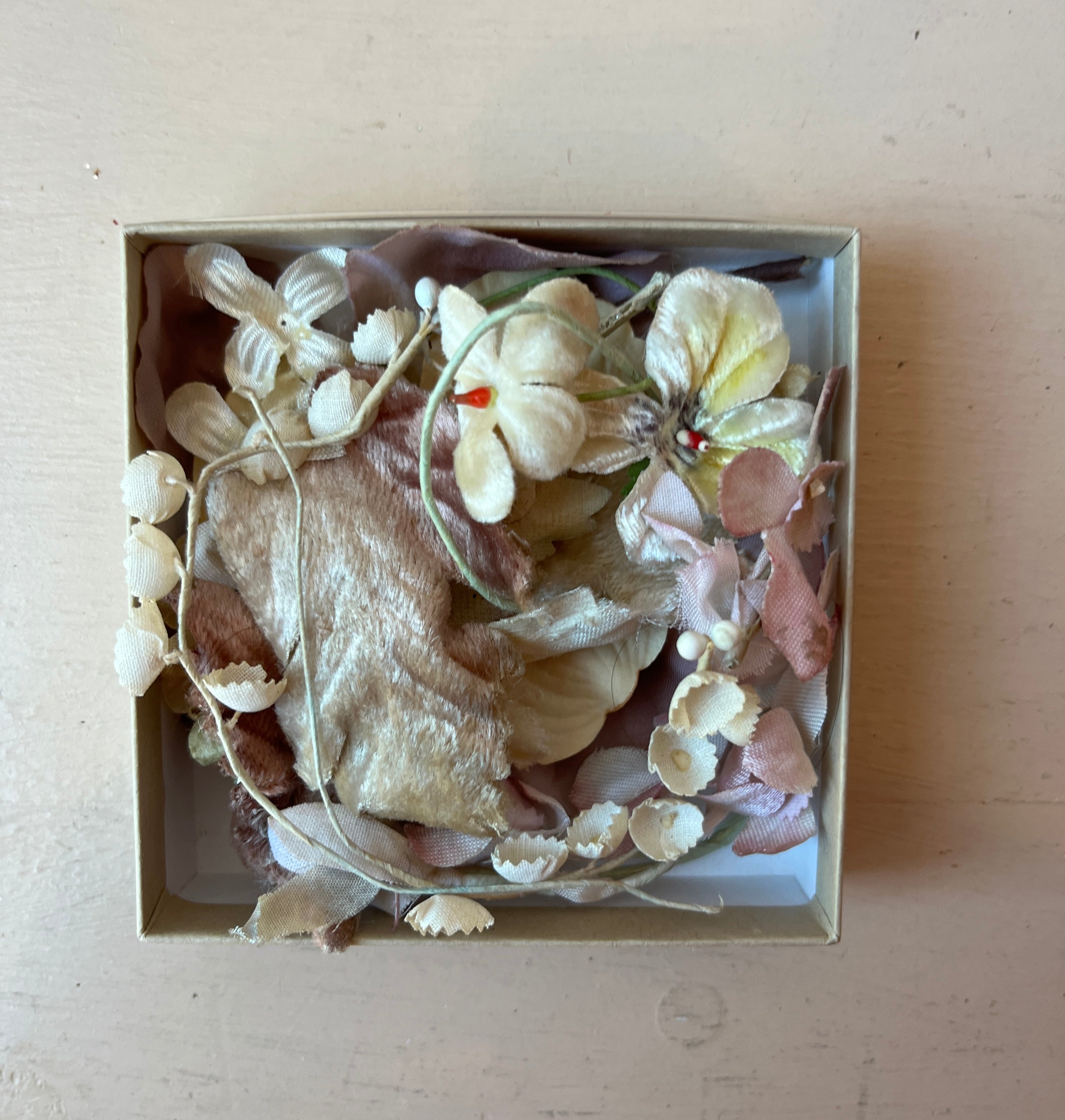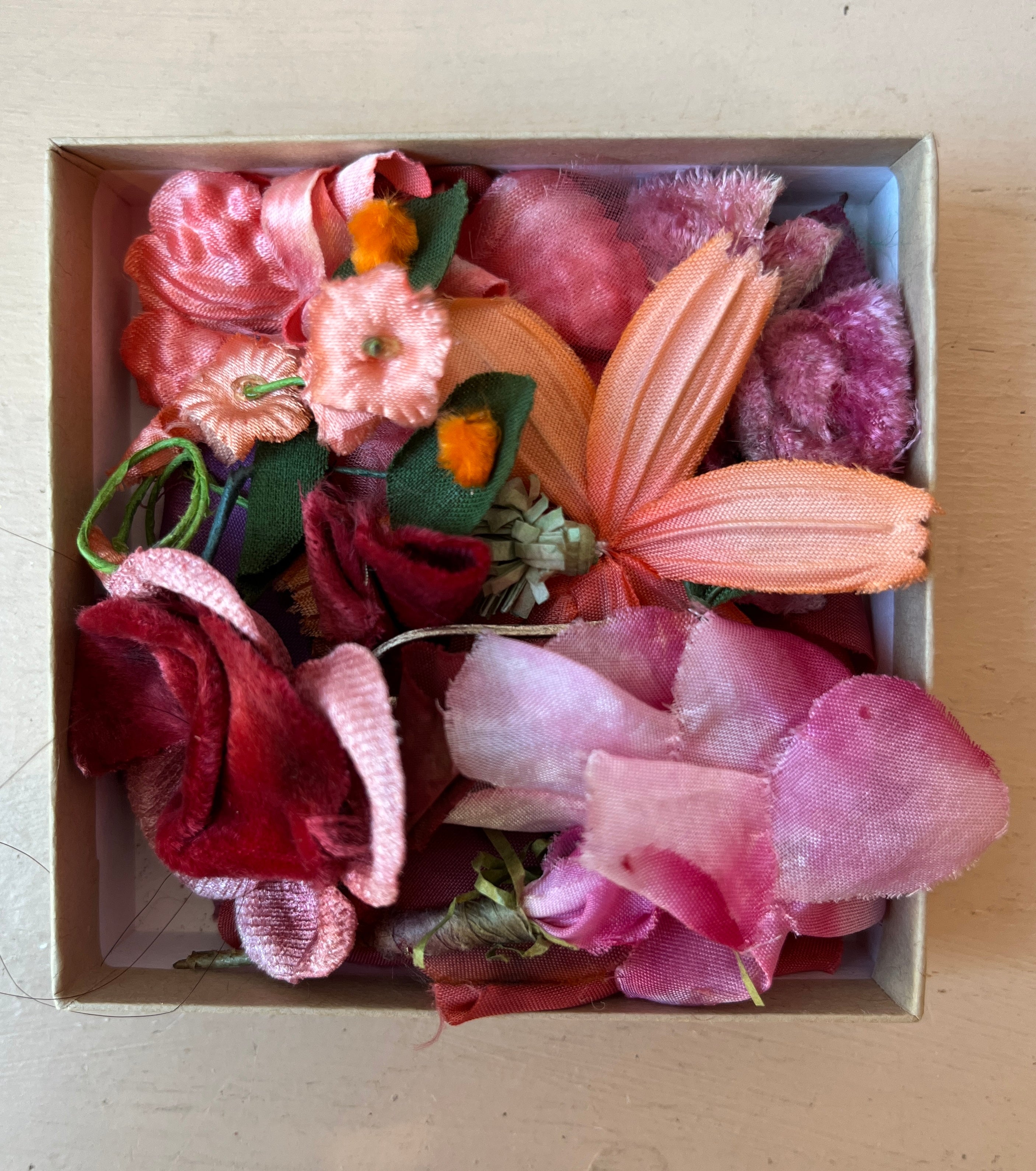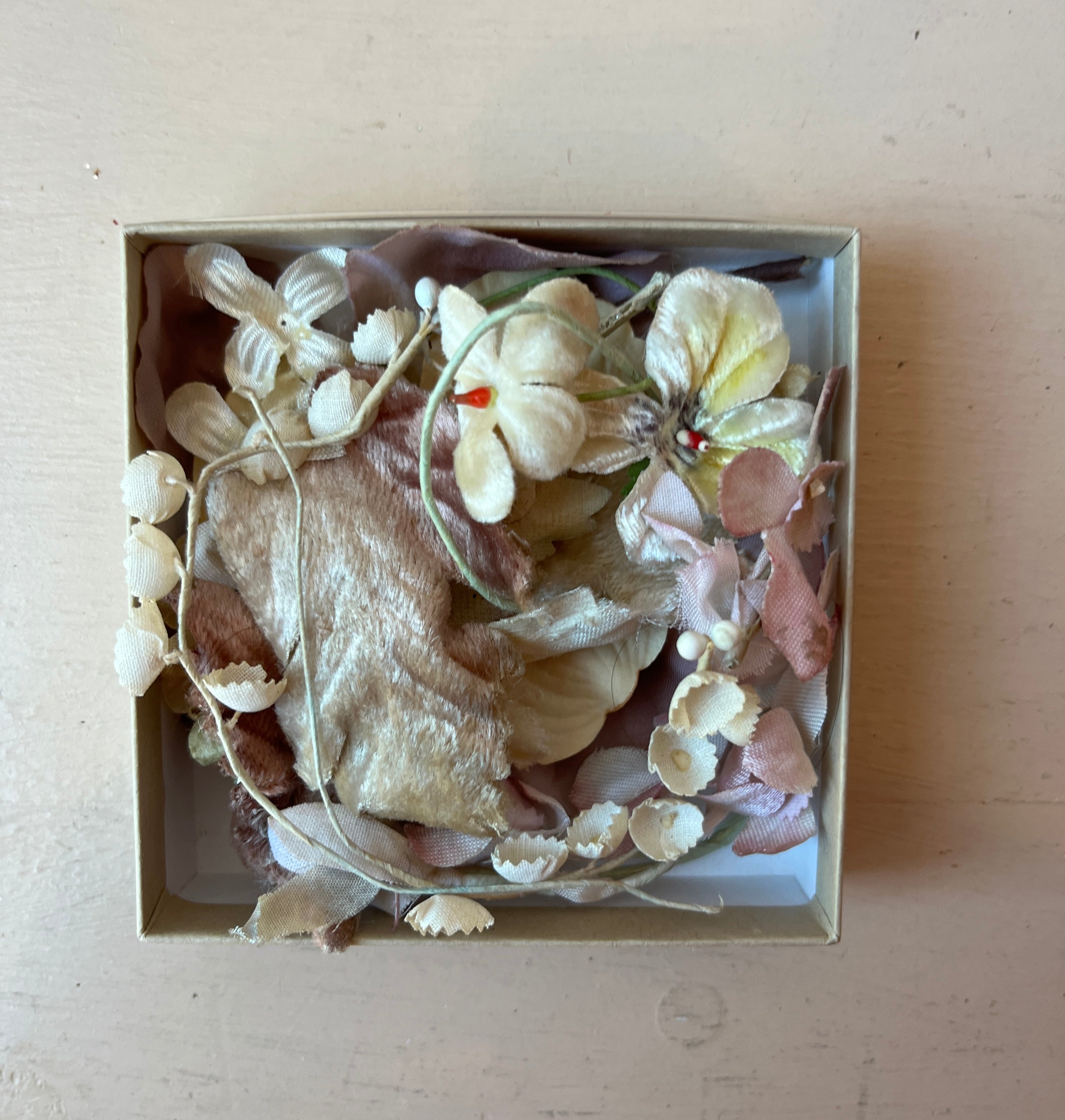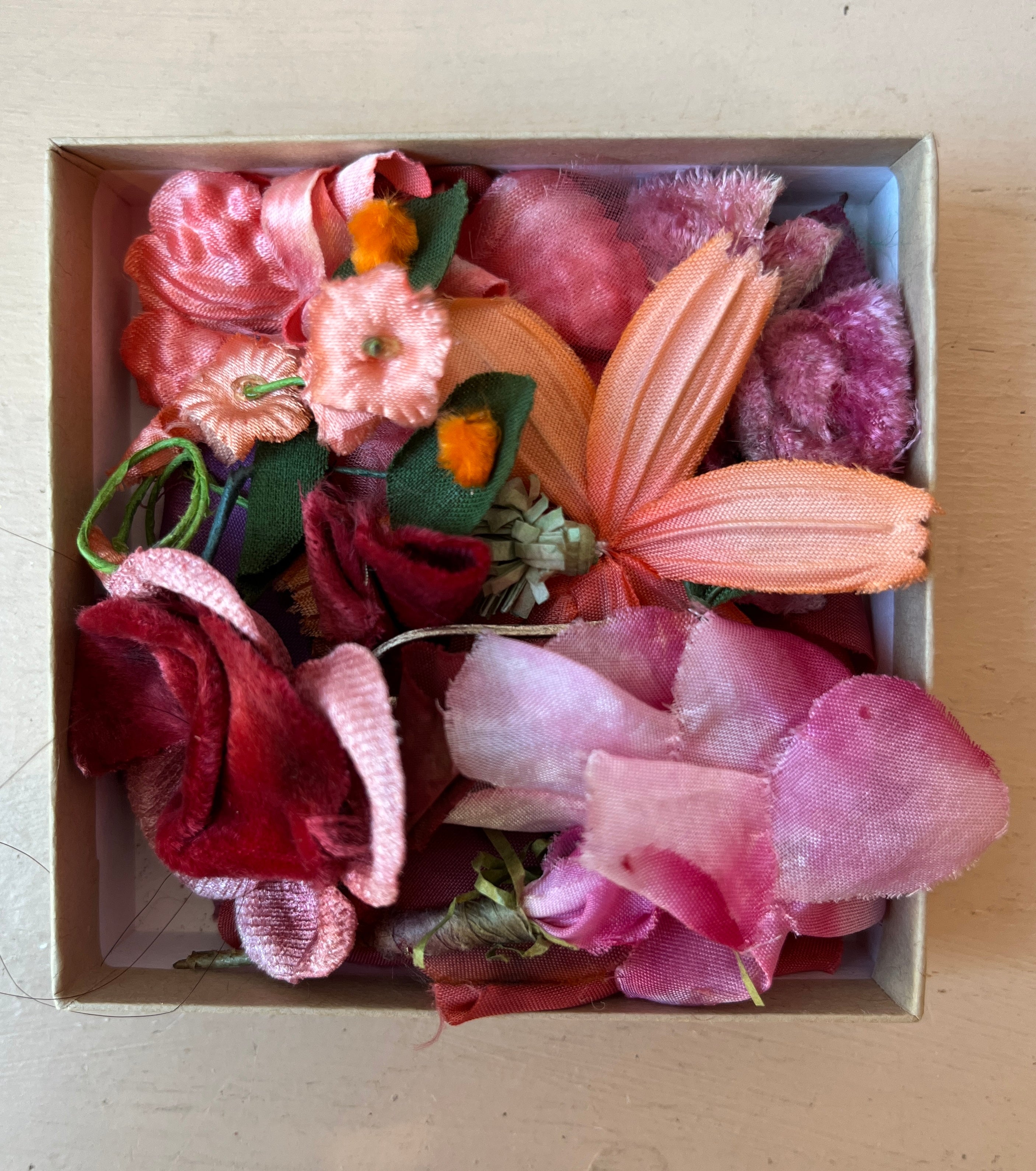 Vintage Flower Boxes
LIMITED OFFERING:
Digging and sorting through bins of years of millinery floral collecting, these are small bits of treasured pieces: leaves, blossoms, stems, stamen, petals.  Velvet, cotton, linen, silk, beautifully crafted with old traditions.
For small and special projects like embellishing wreaths, crowns, your imagination!
Only 1 of each box available at this time, 6 in total, organized by color theme.
Box measures 3". Each box varies in quantity and size of florals.