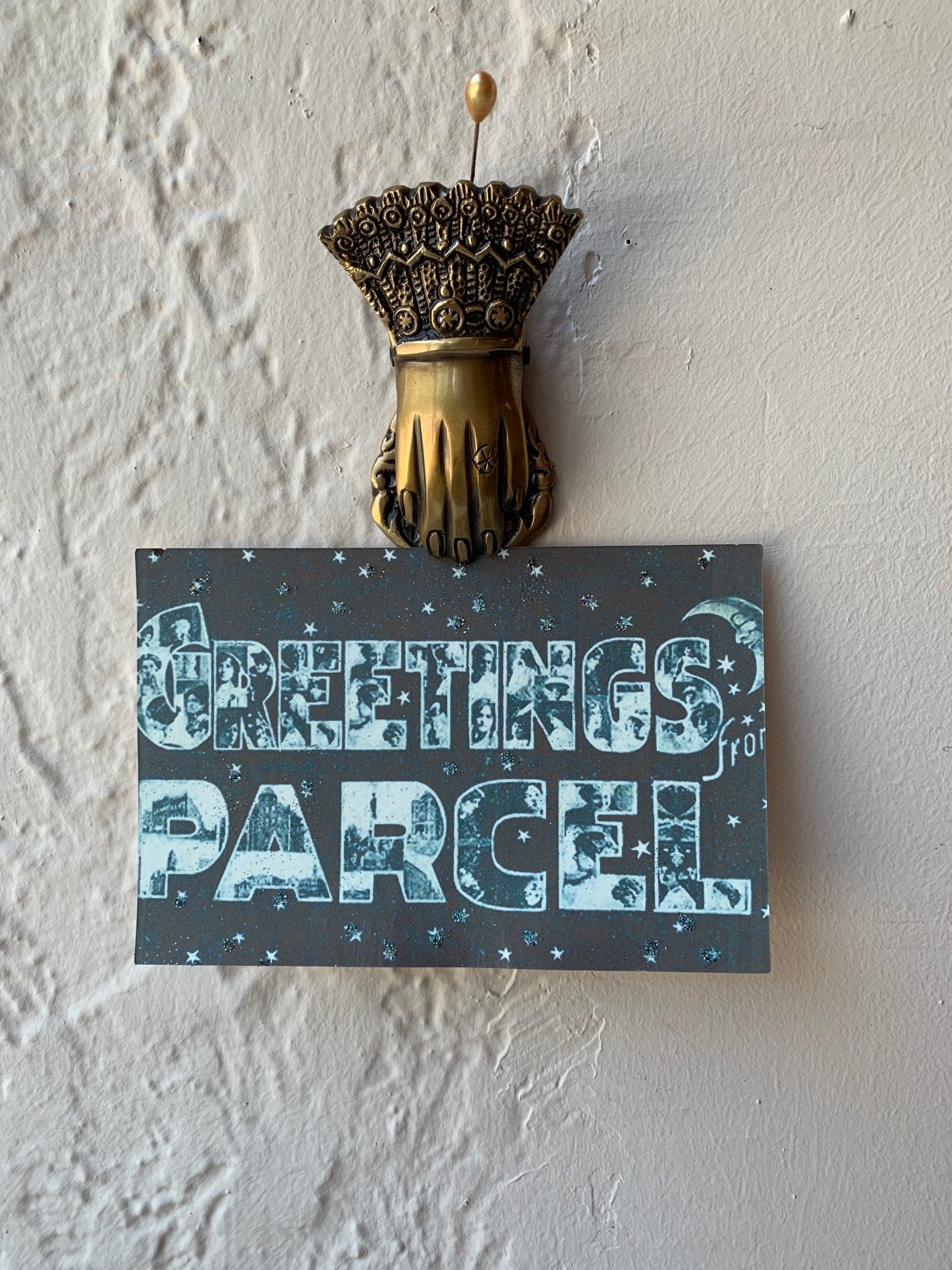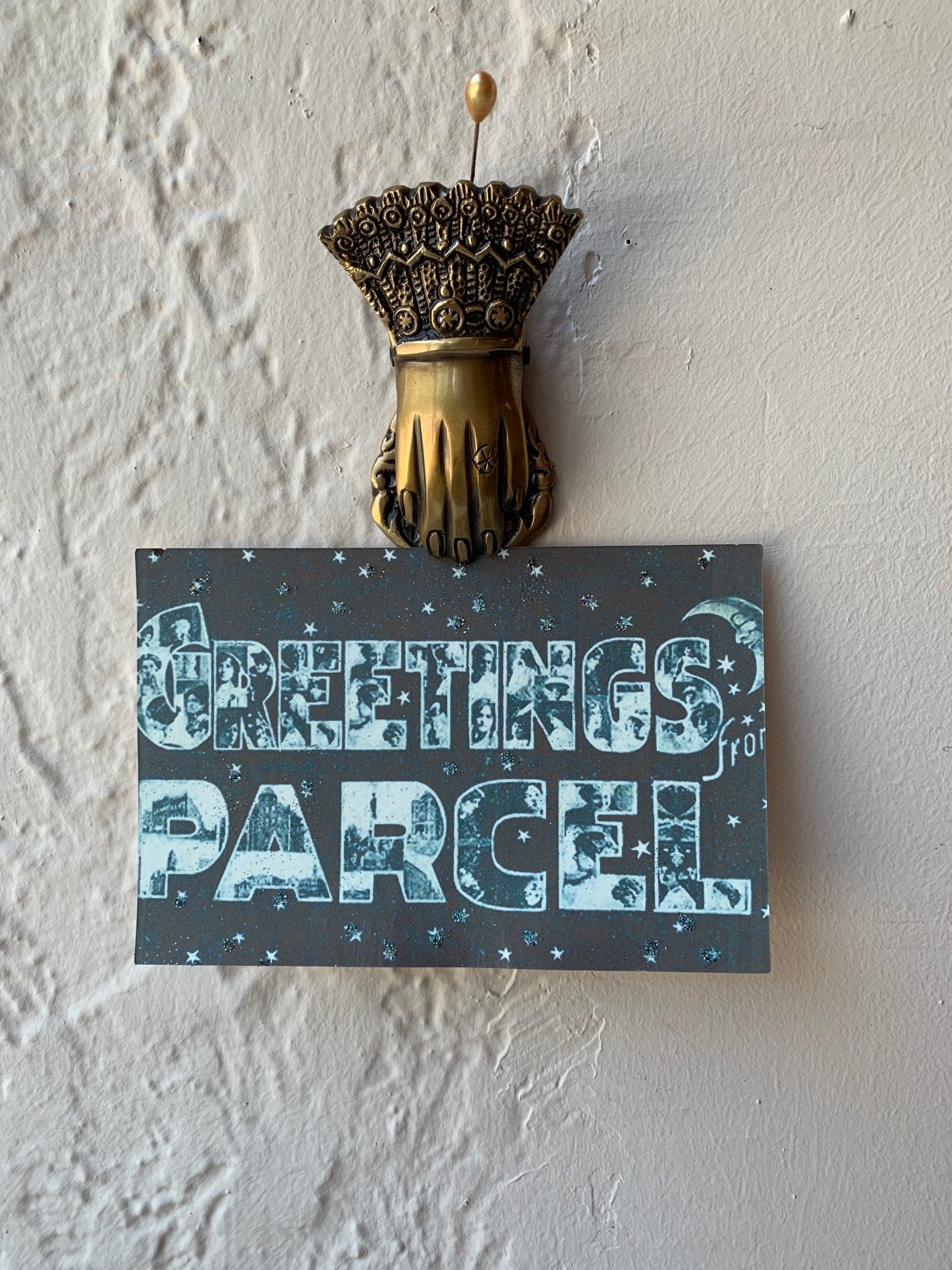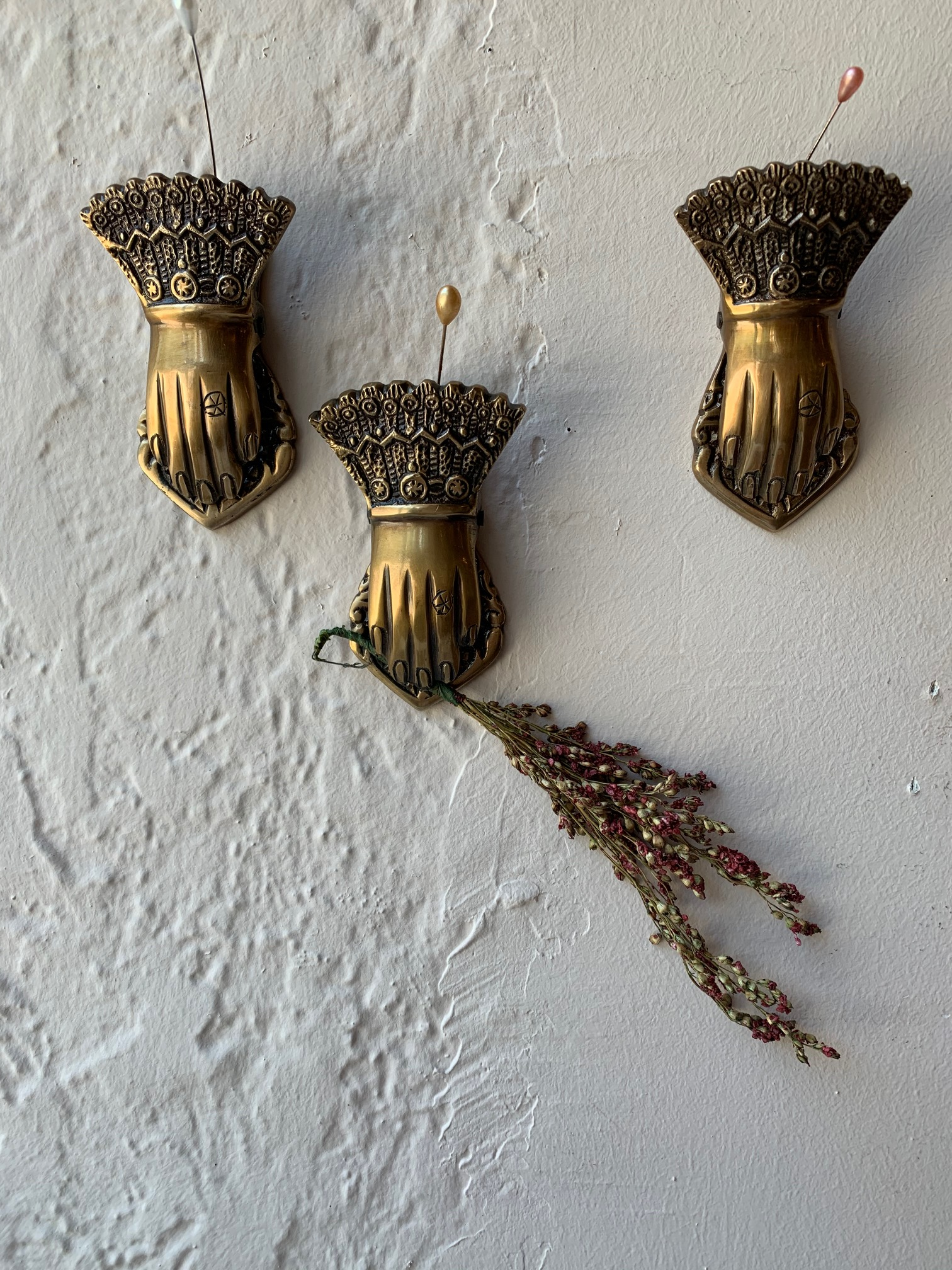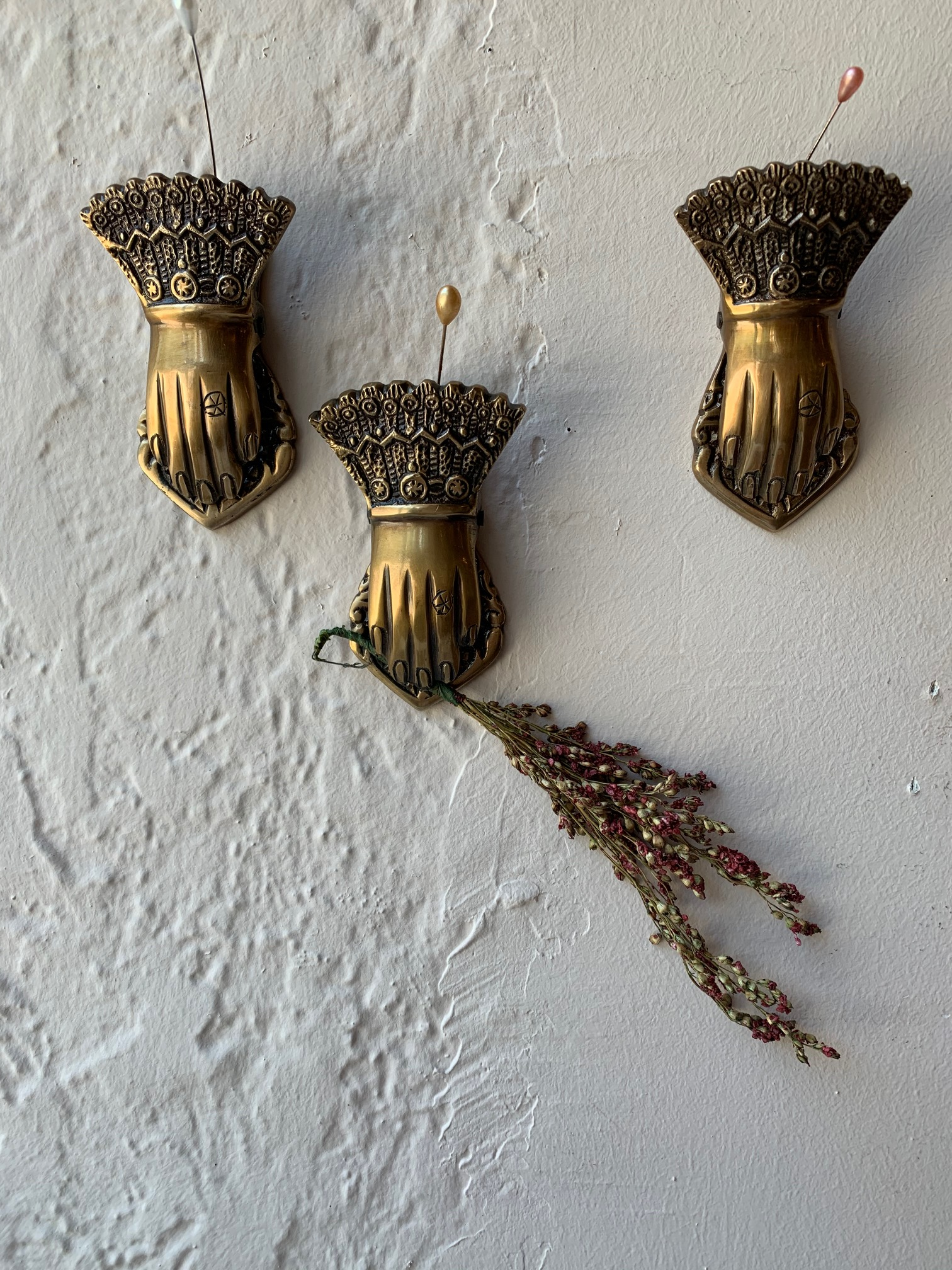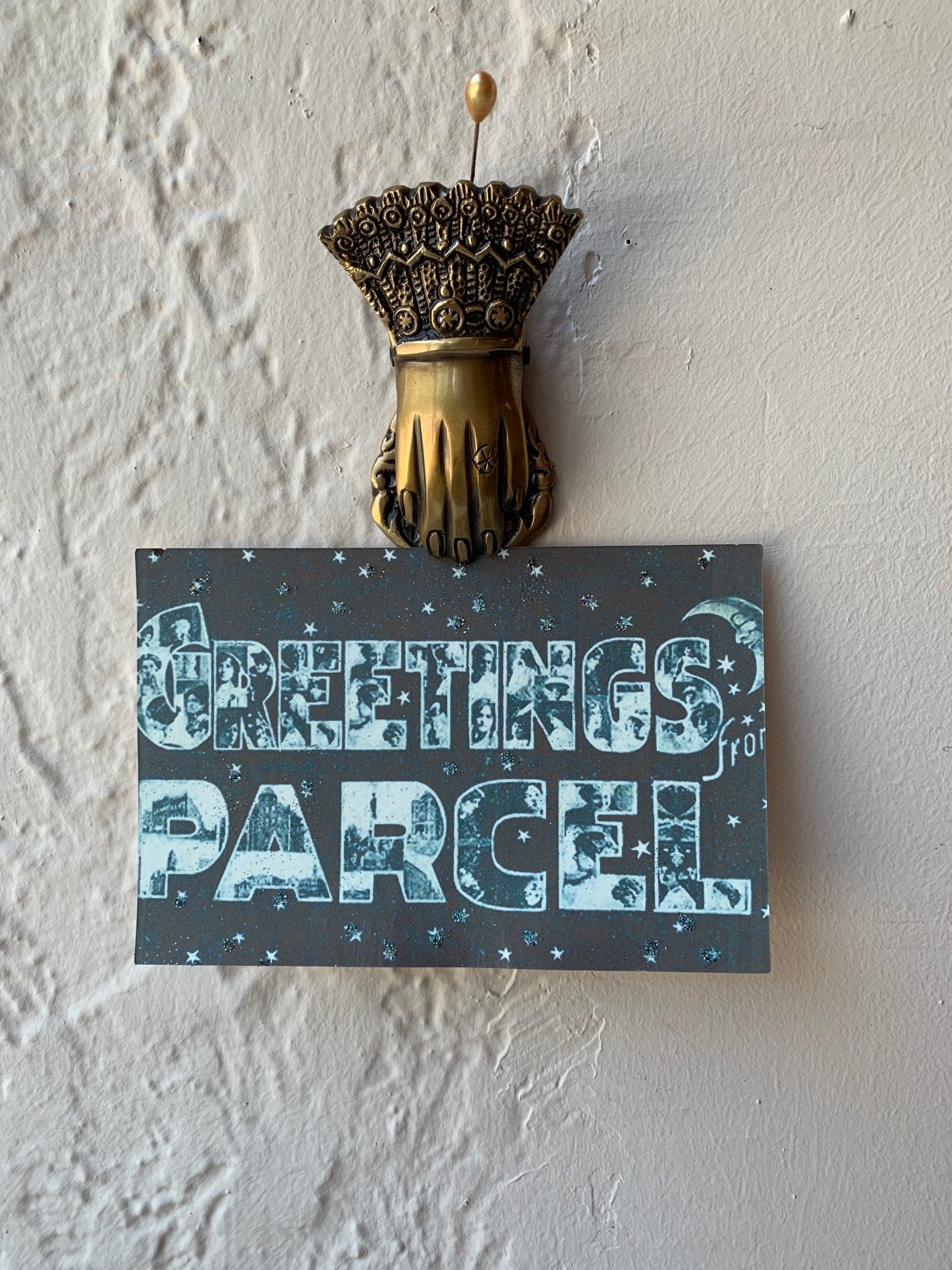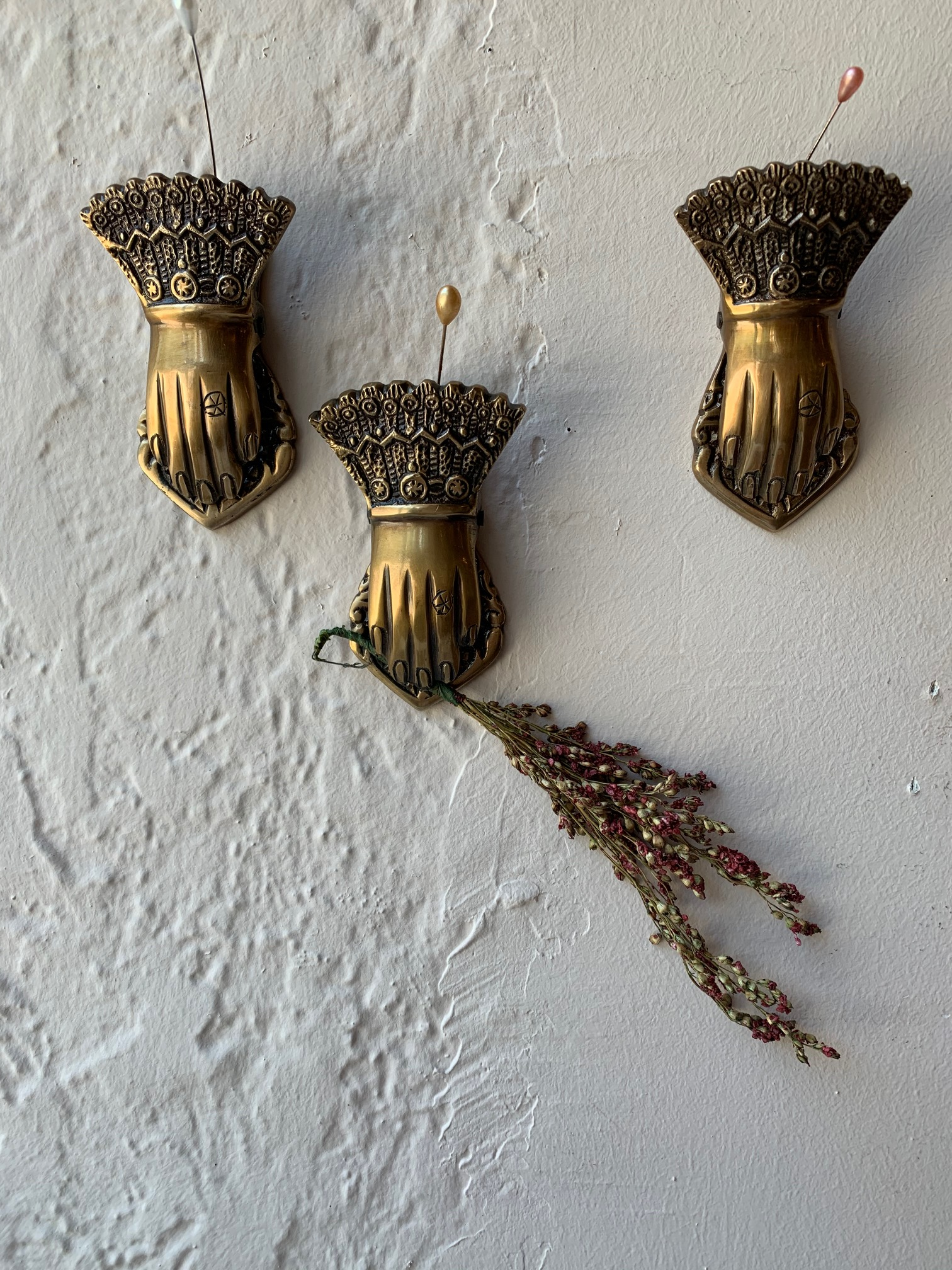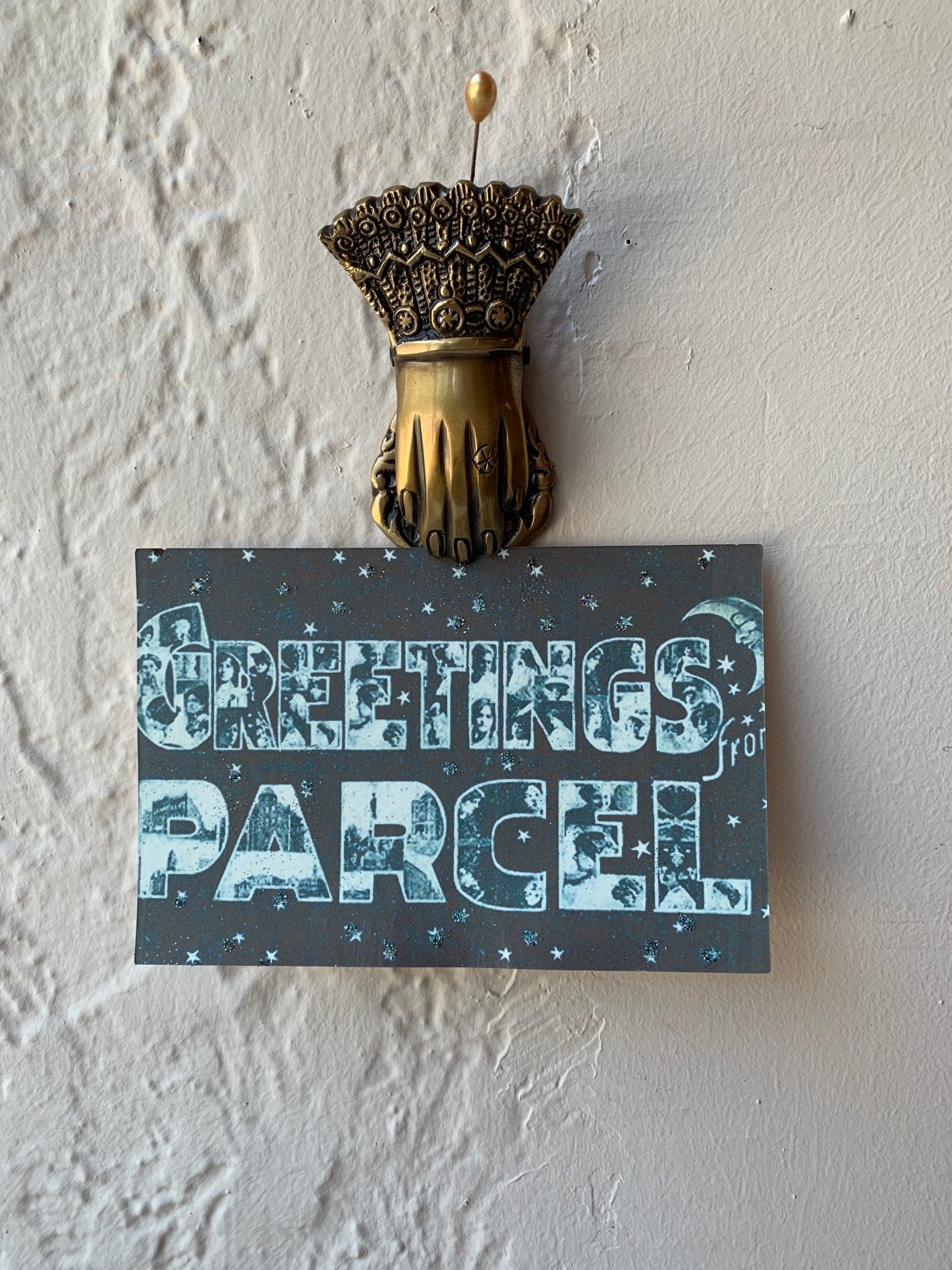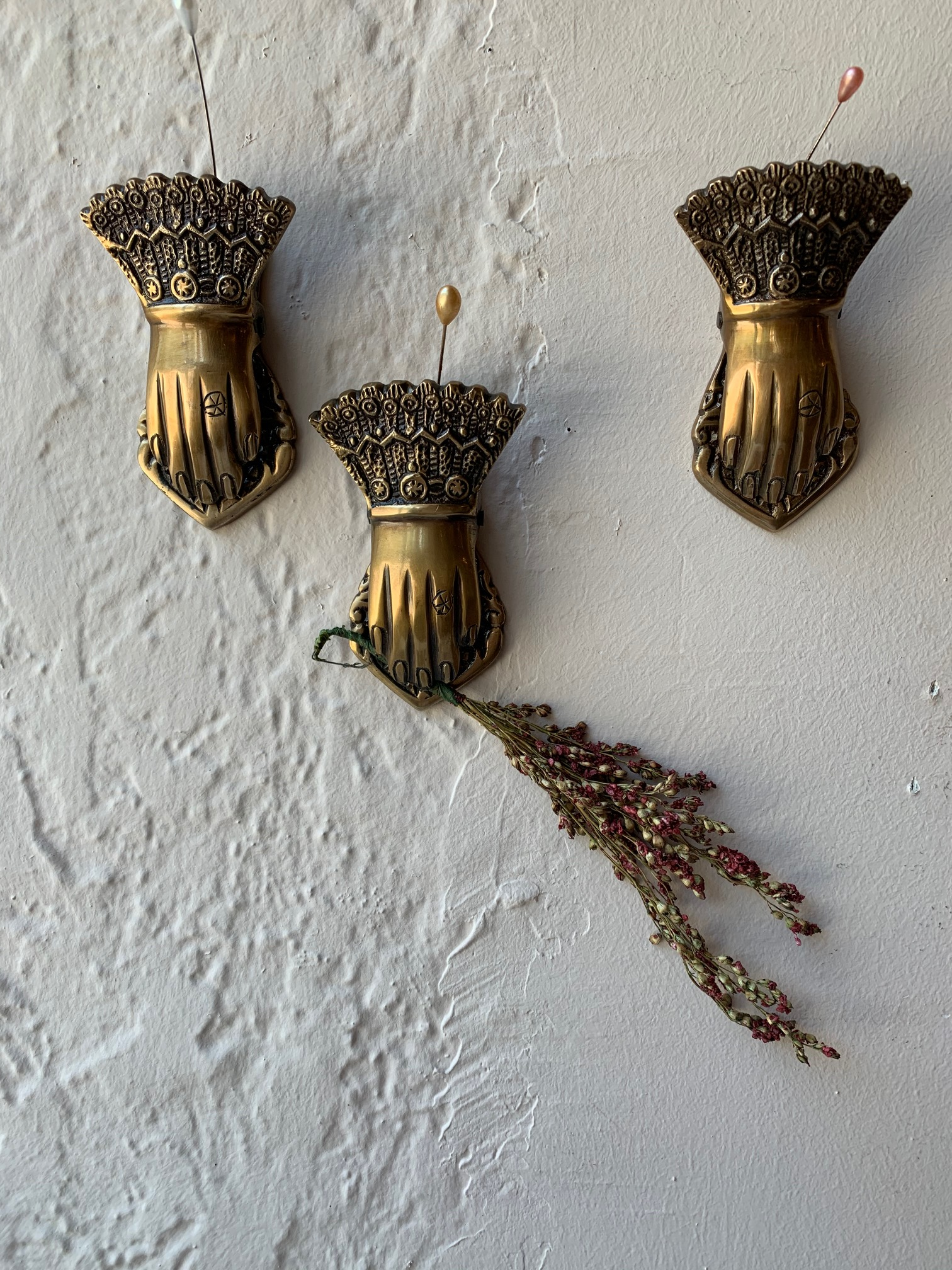 Victorian Style Hand Clips
Ladies Hands had strong symbolism in art and jewelry throughout the Victorian Era.  These brass hand clips are reproductions of originals used as desk accessories to hold and organize papers and letters.  
These have a hole in the back for hanging, and are also great for hanging little pieces of art.  They measure 3 inches in length and are quite sturdy.