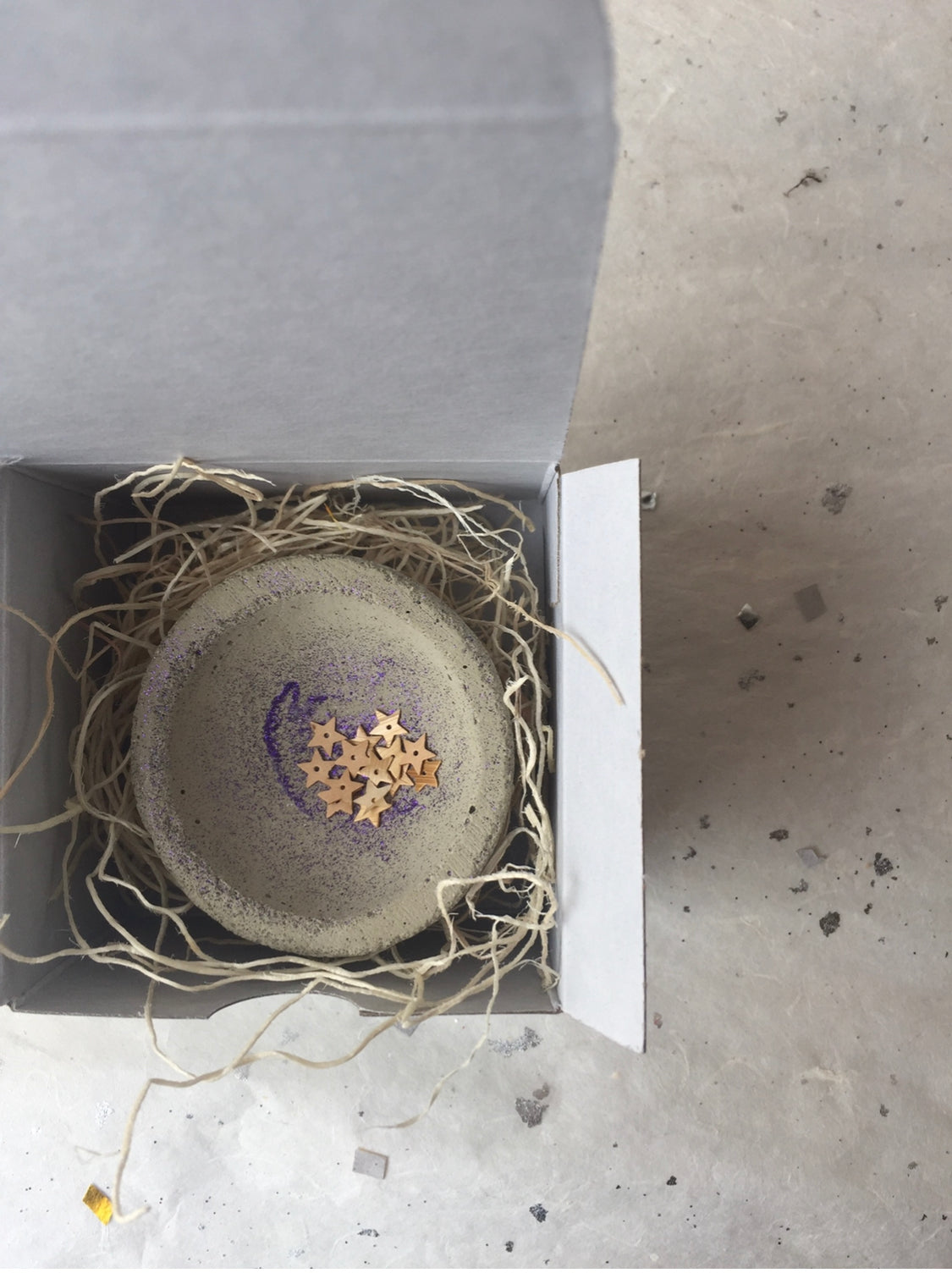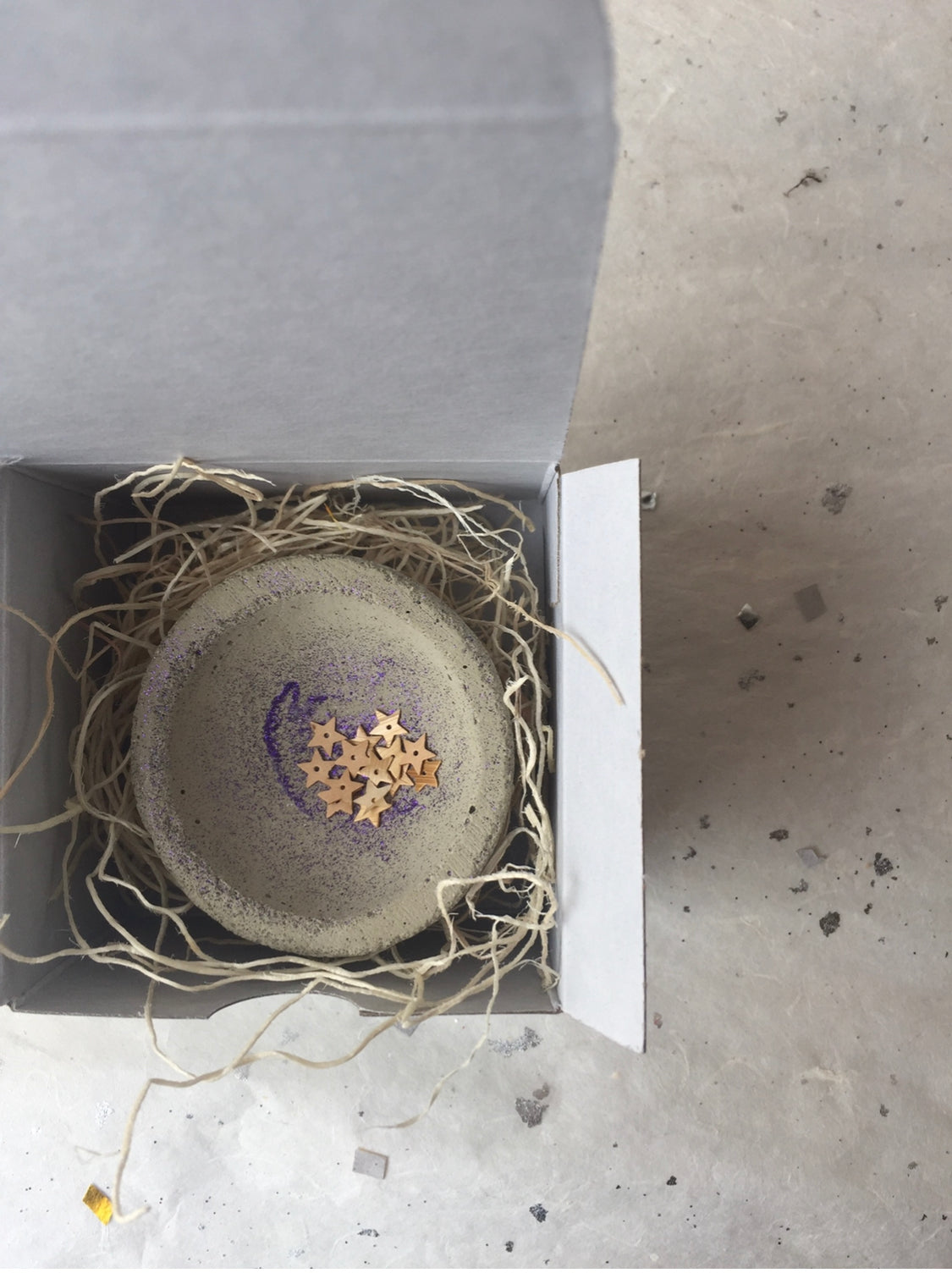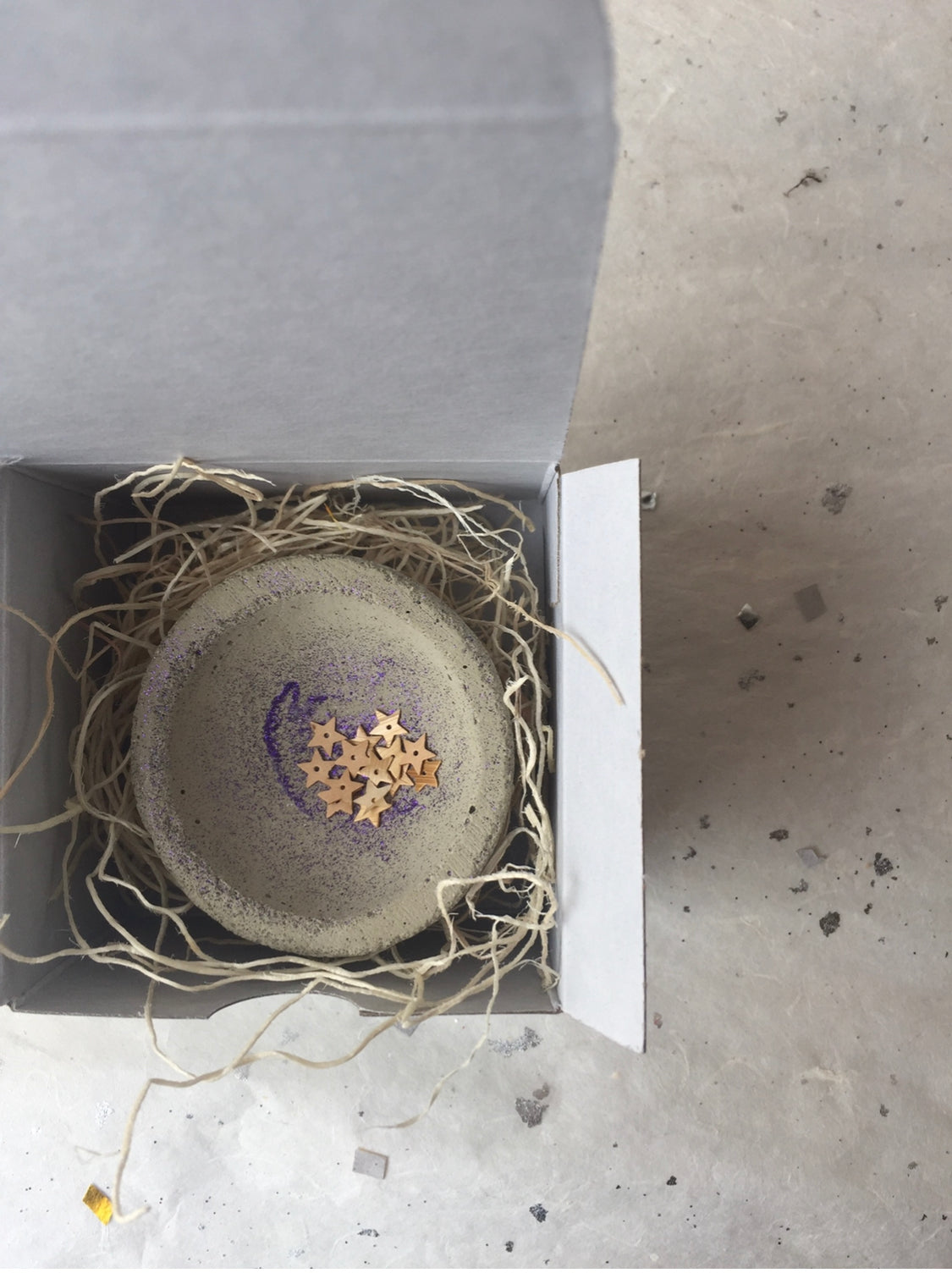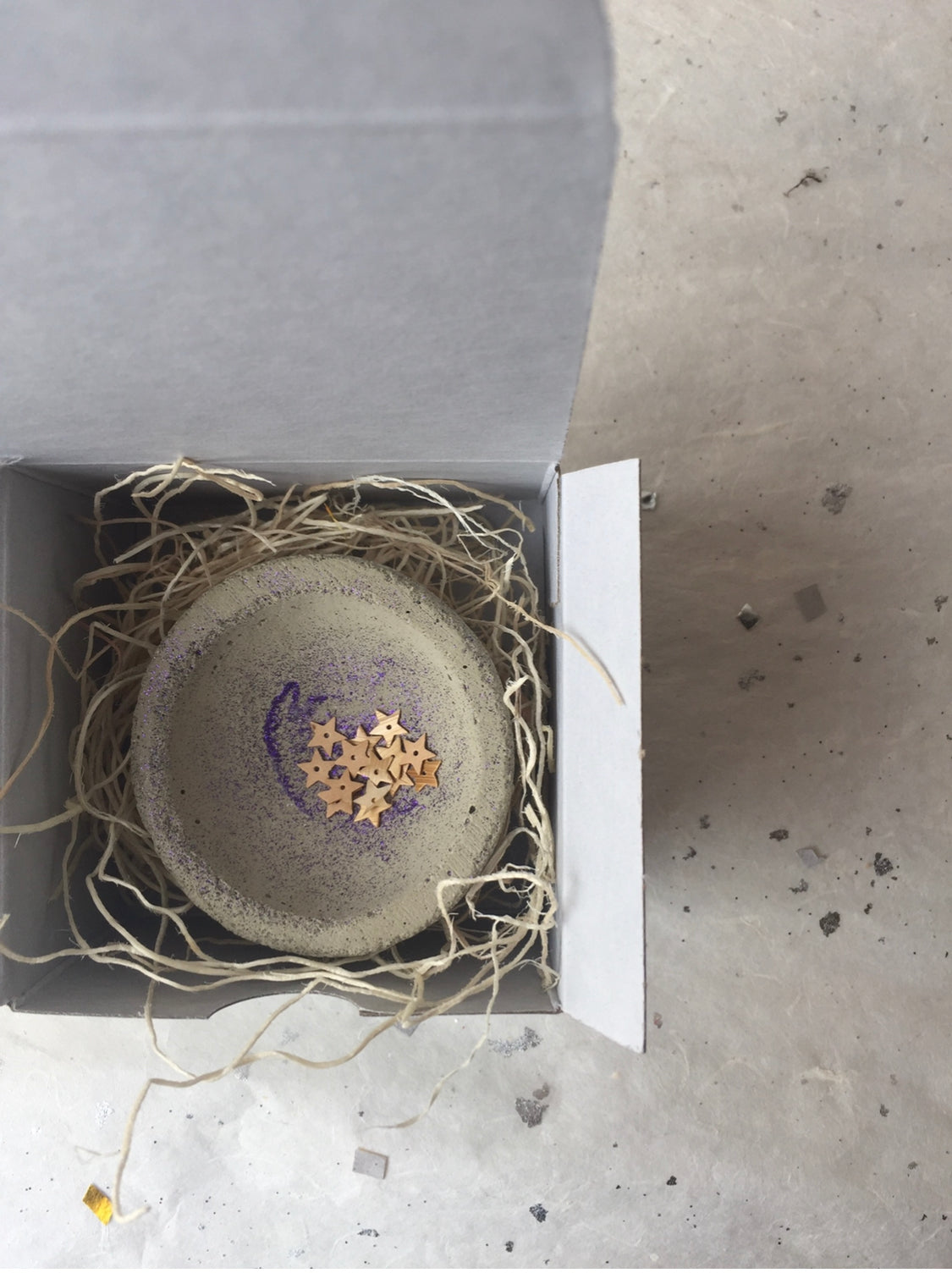 Tiny Handmade Concrete Dish
It's a bowl, it's a salt cellar, it's a trinket dish, it's a tiny bird bath….!  Handpoured in concrete, ever so slightly dusted in shimmer, a beautiful little addition to your table or home decor.  Approximately 2 1/2" inches around, each one completely unique. 
A sprinkling of stars and shredded nesting material comes with your piece. 
Please allow 2-3 business days to produce and ship your order.