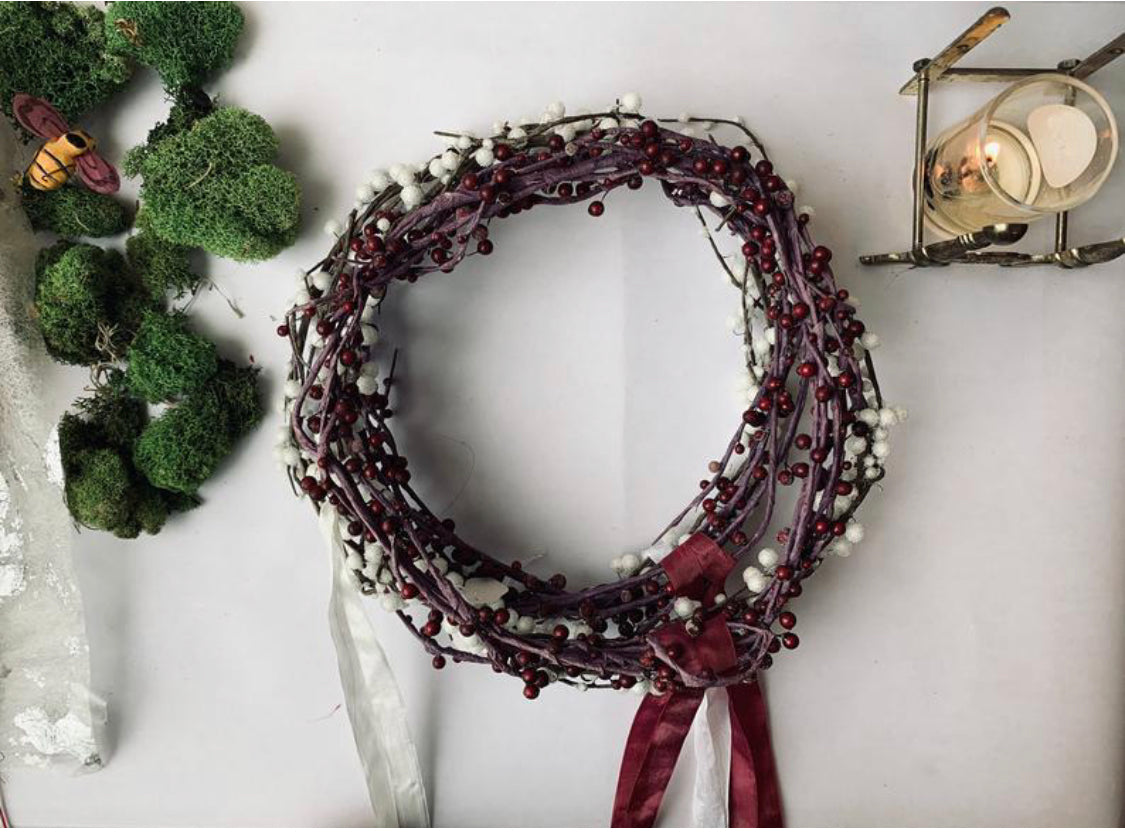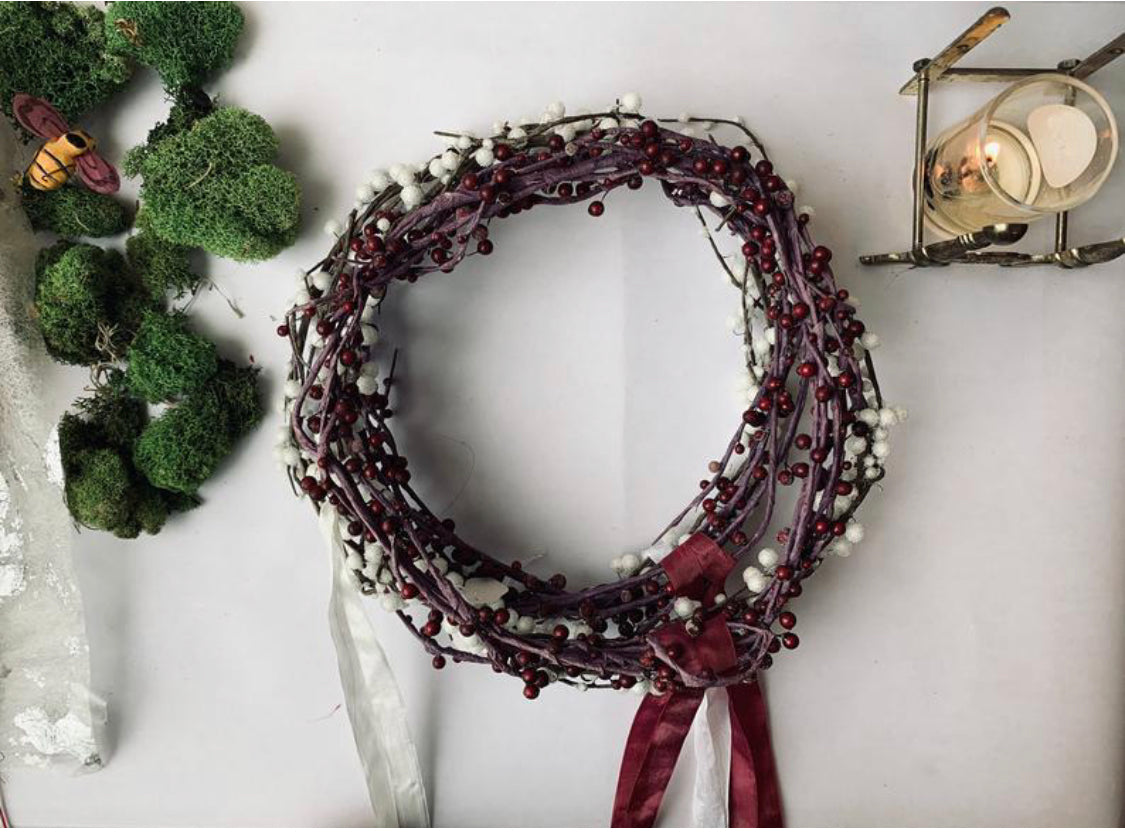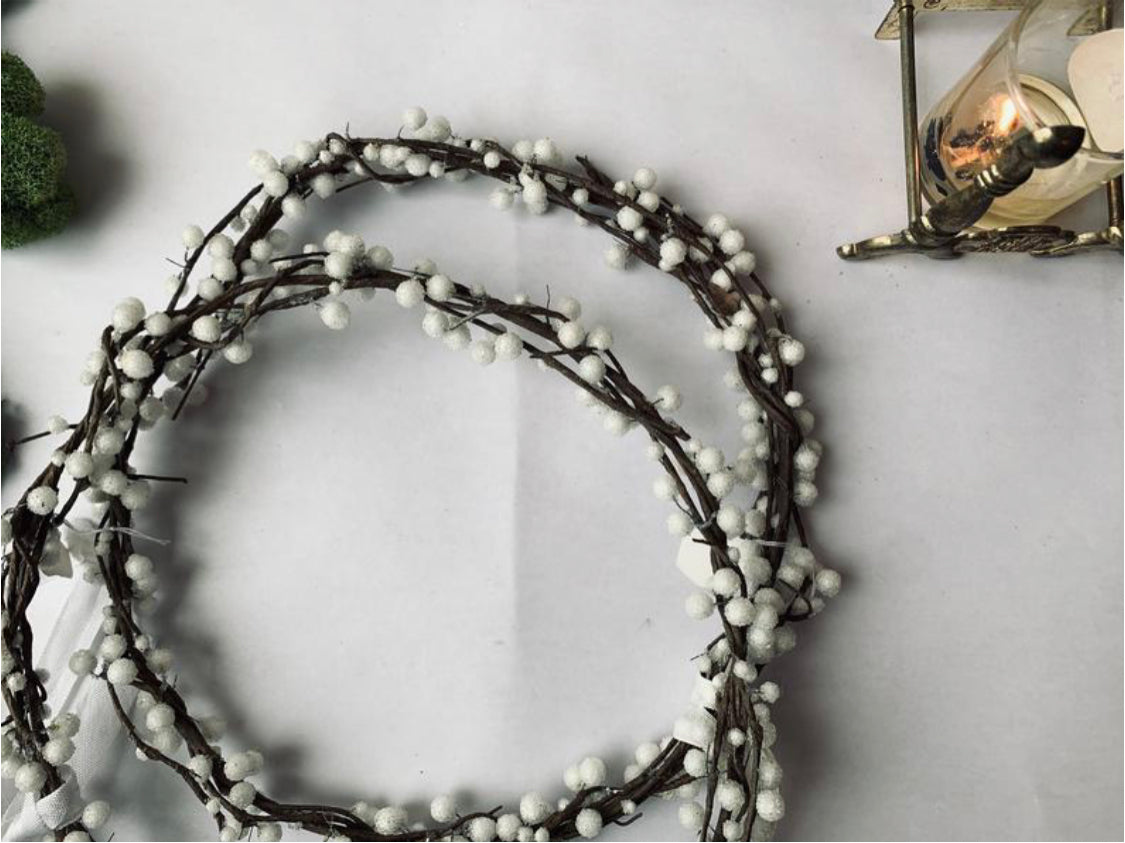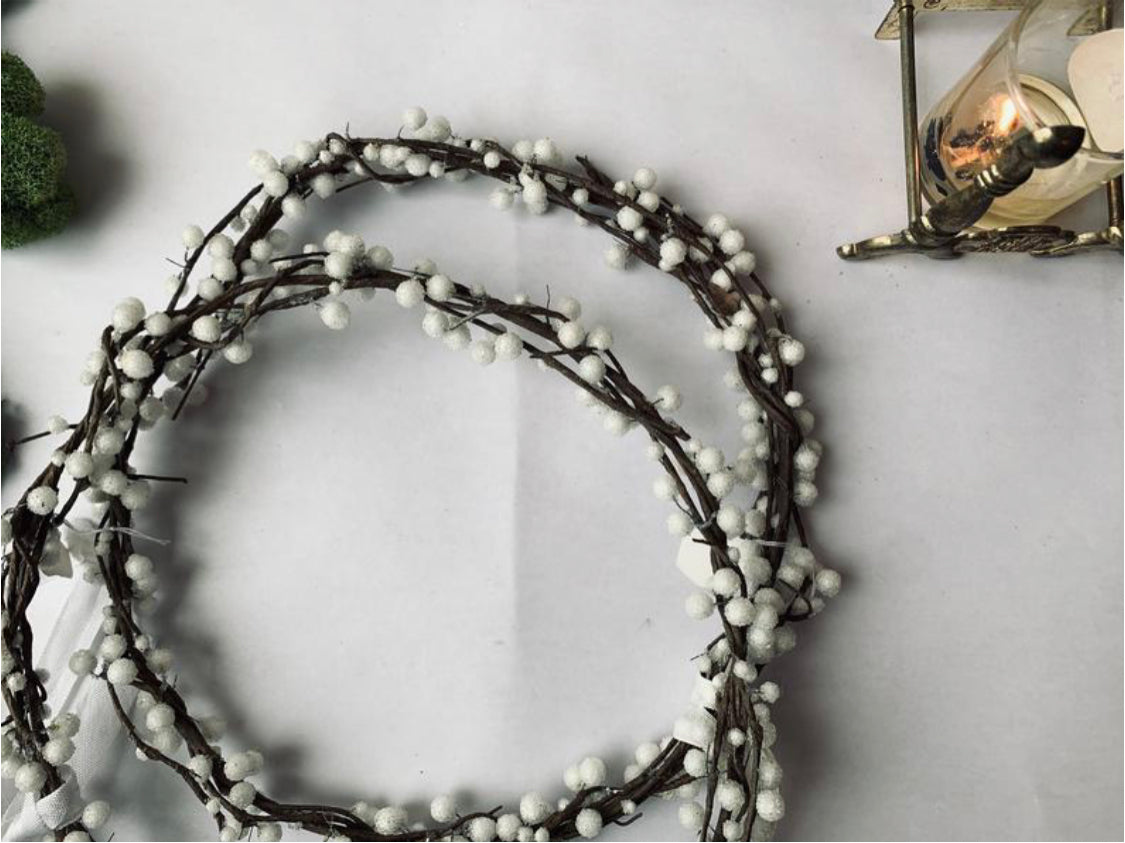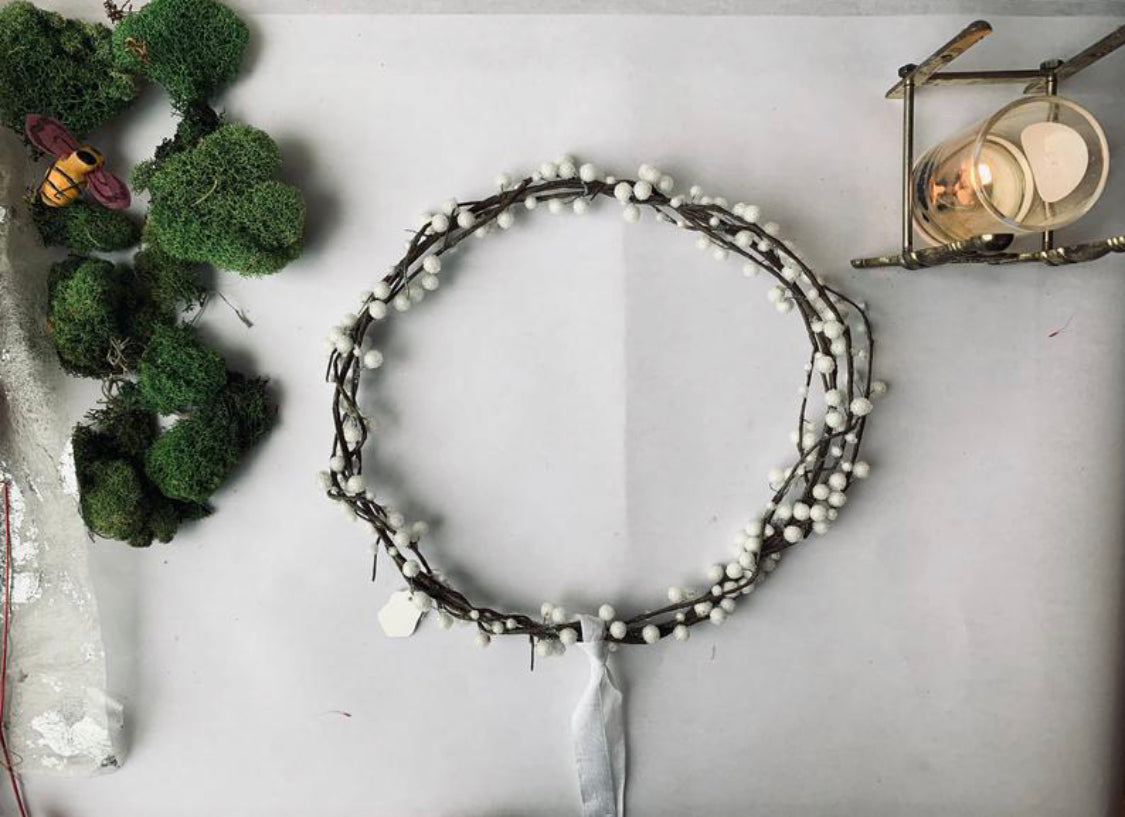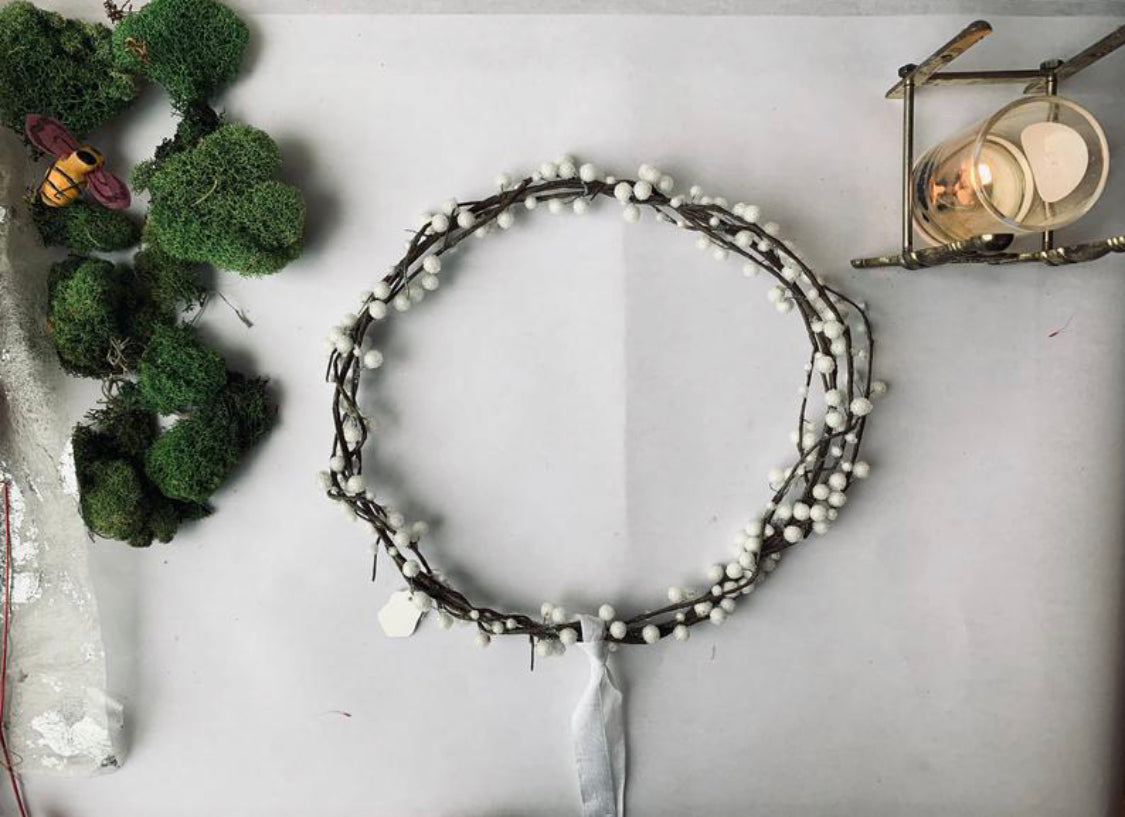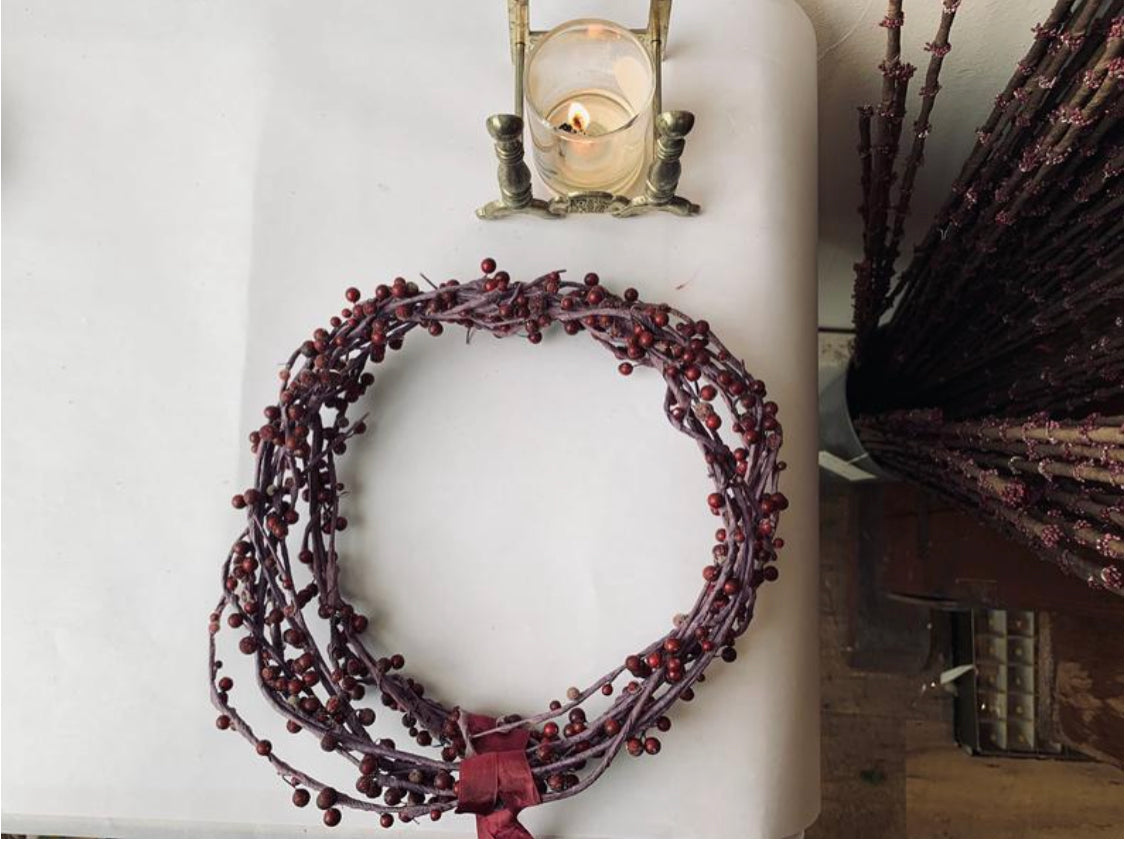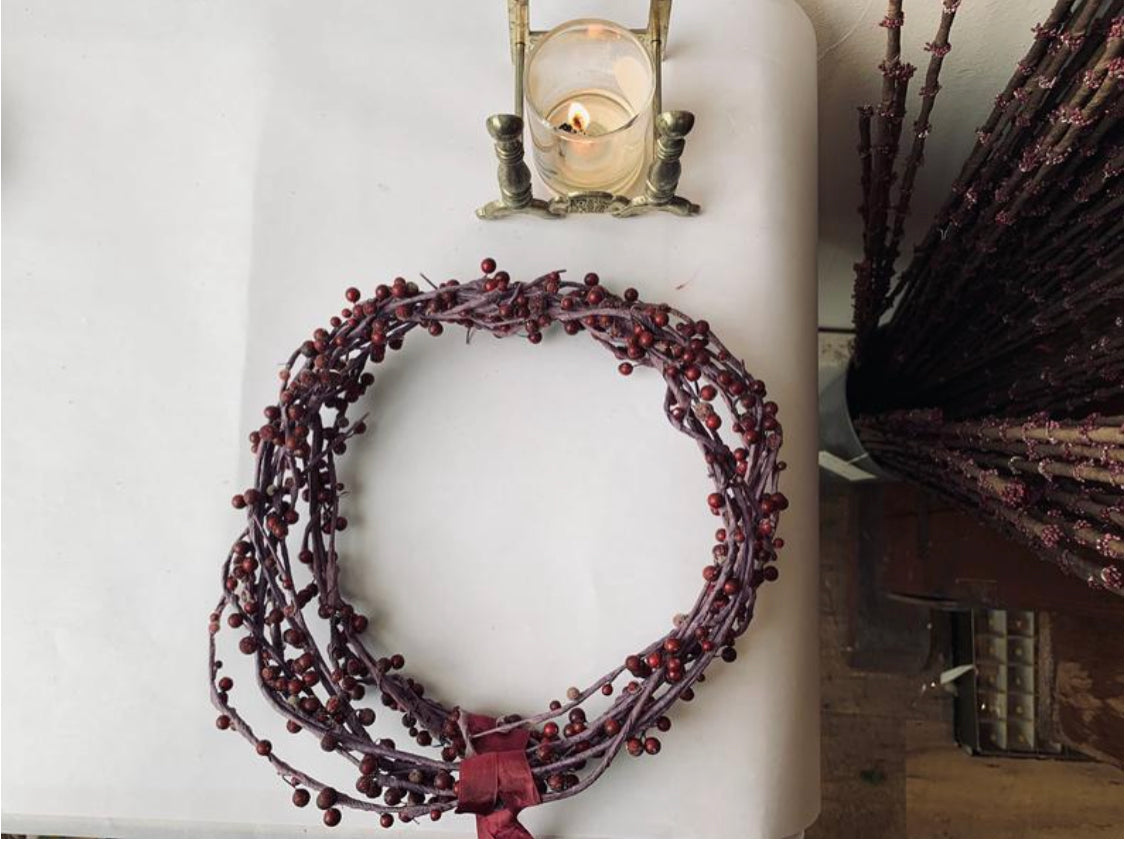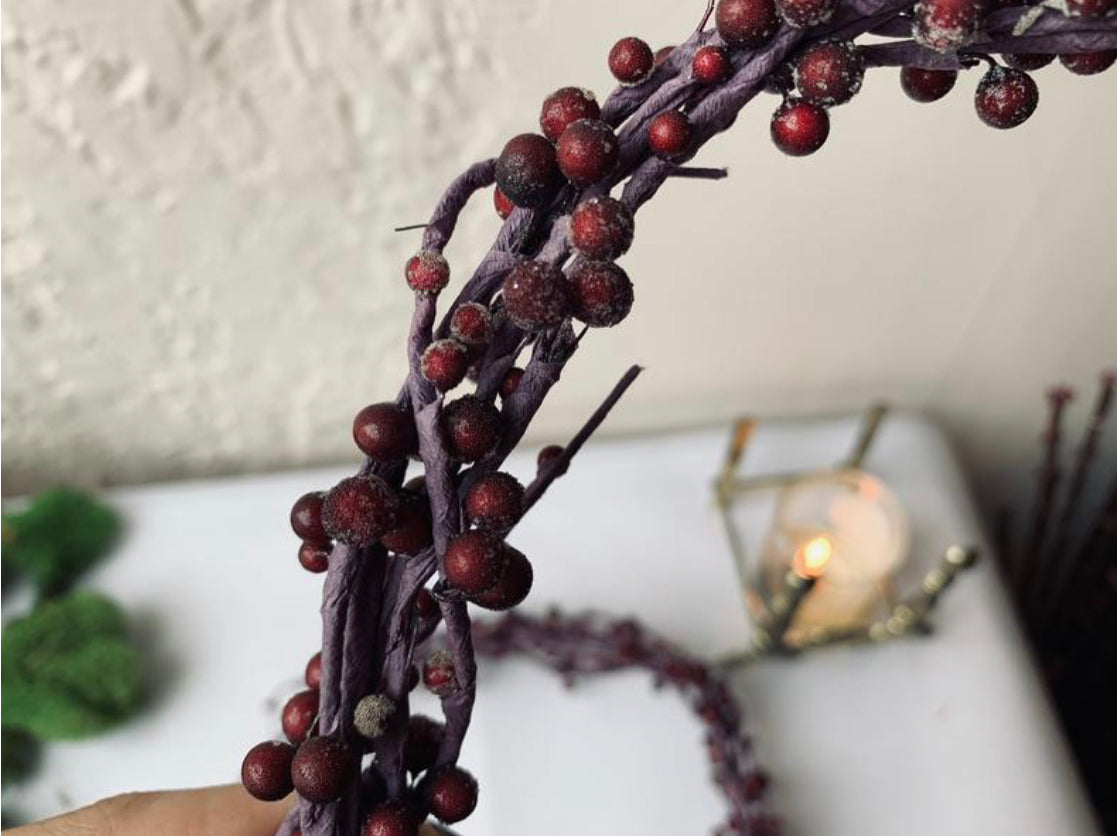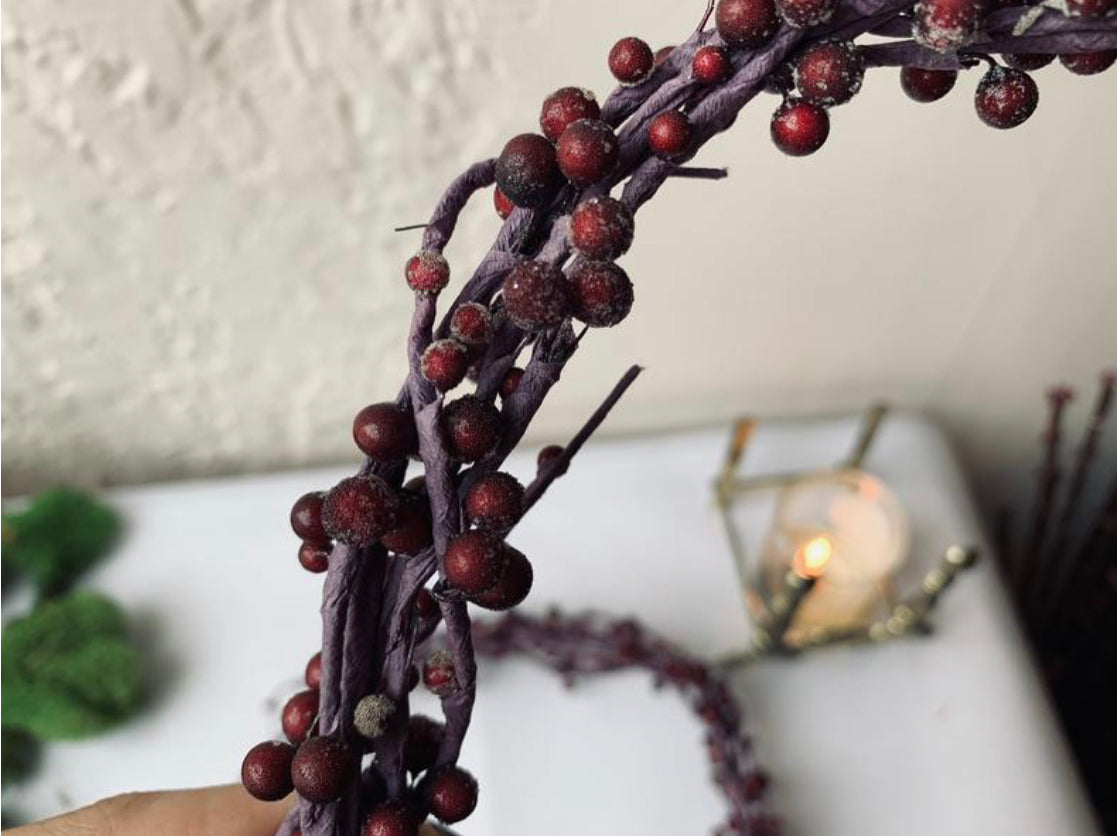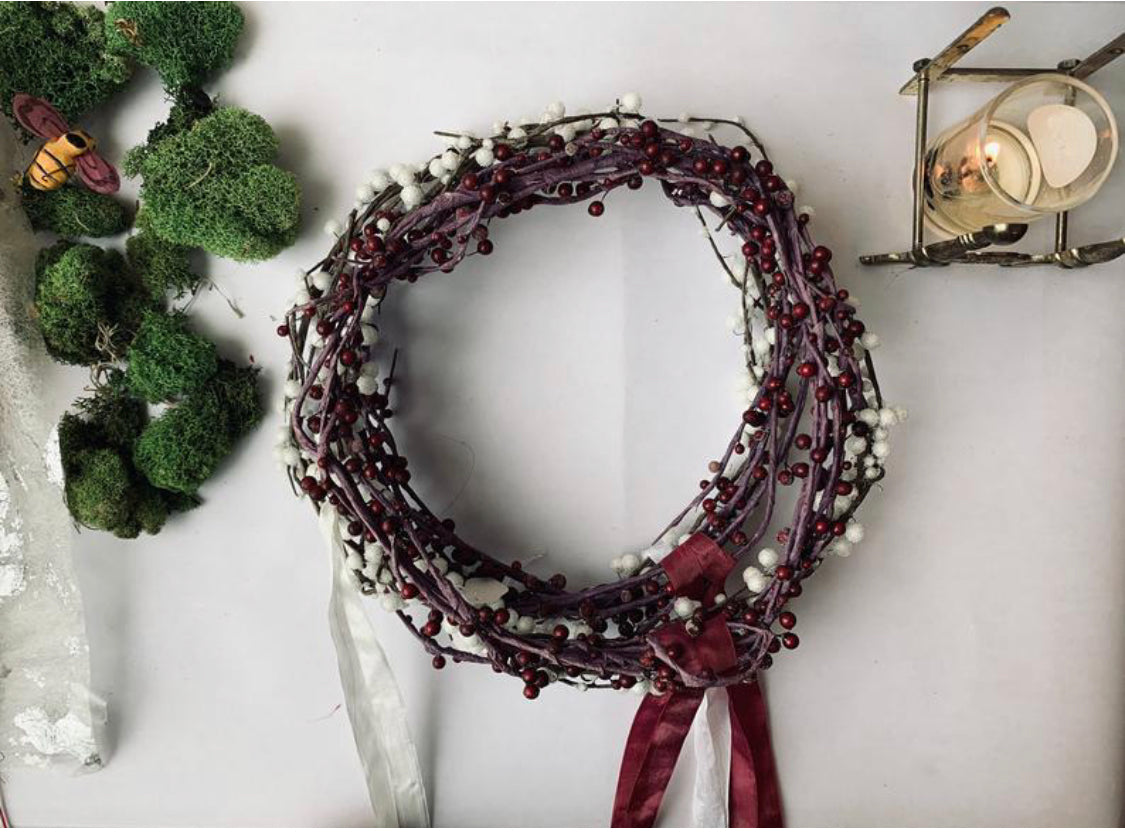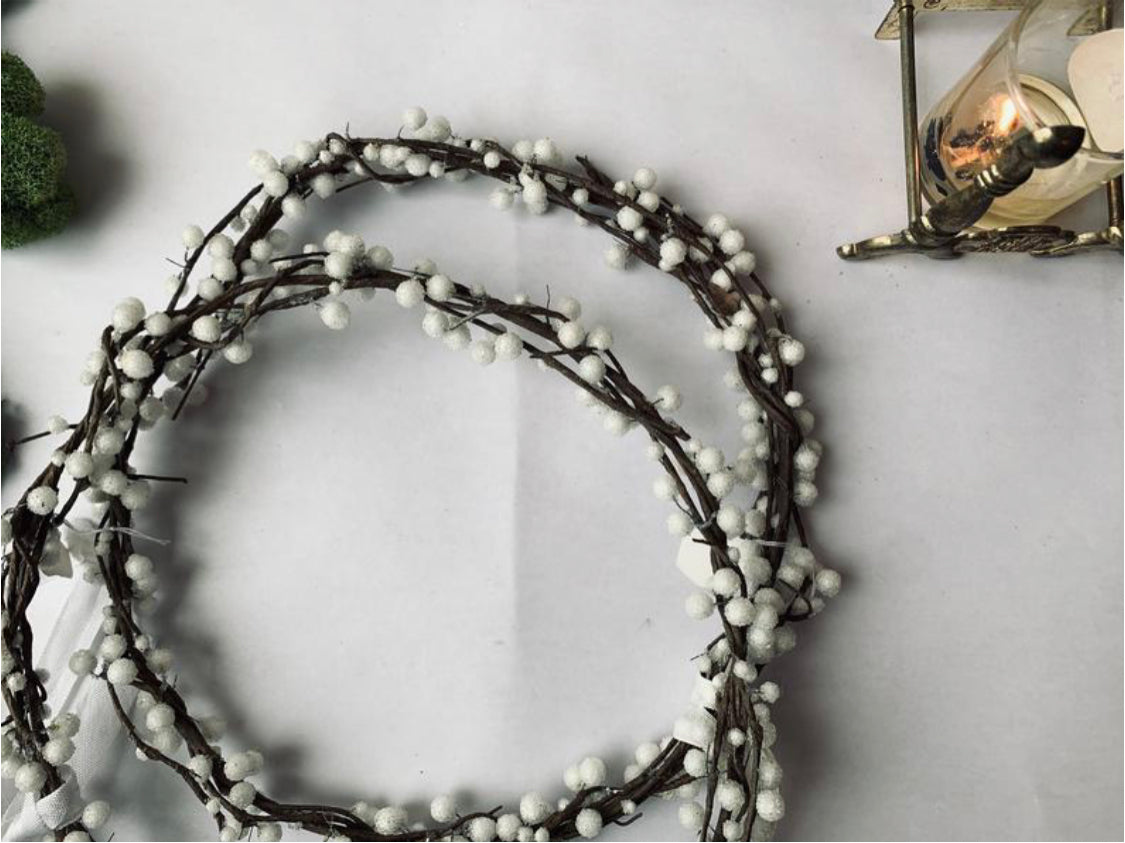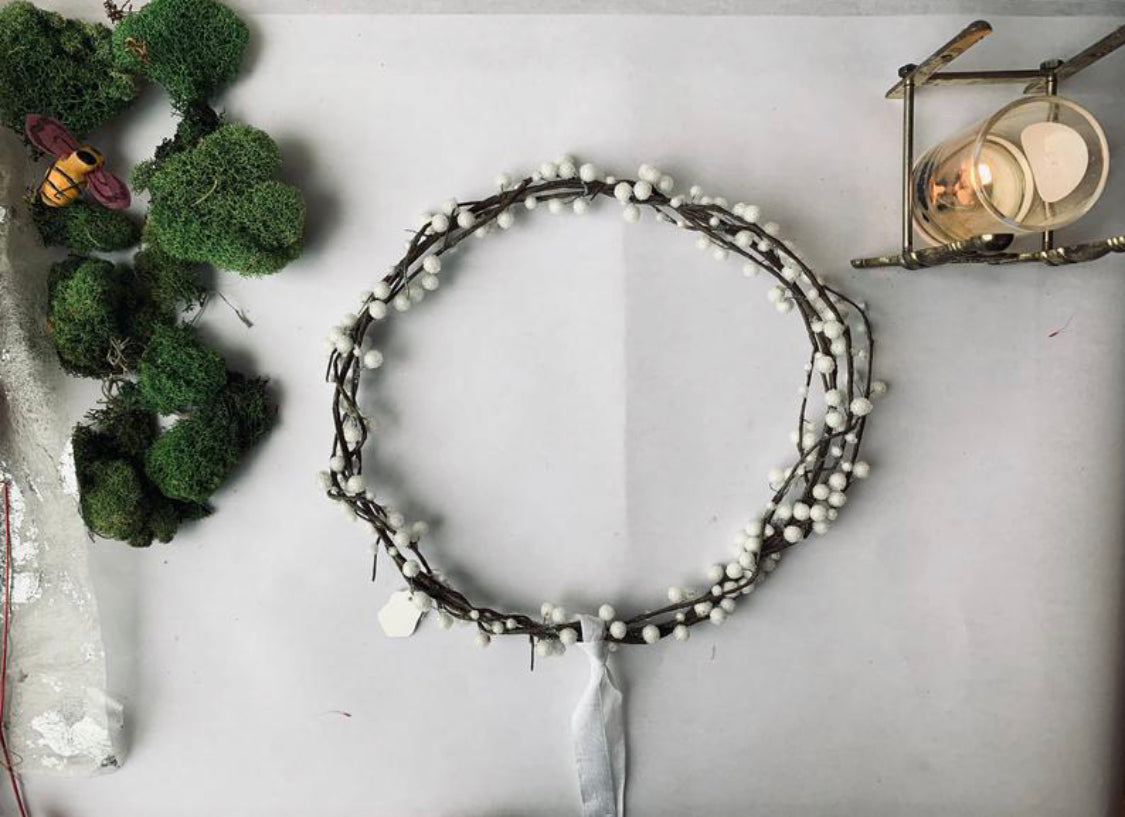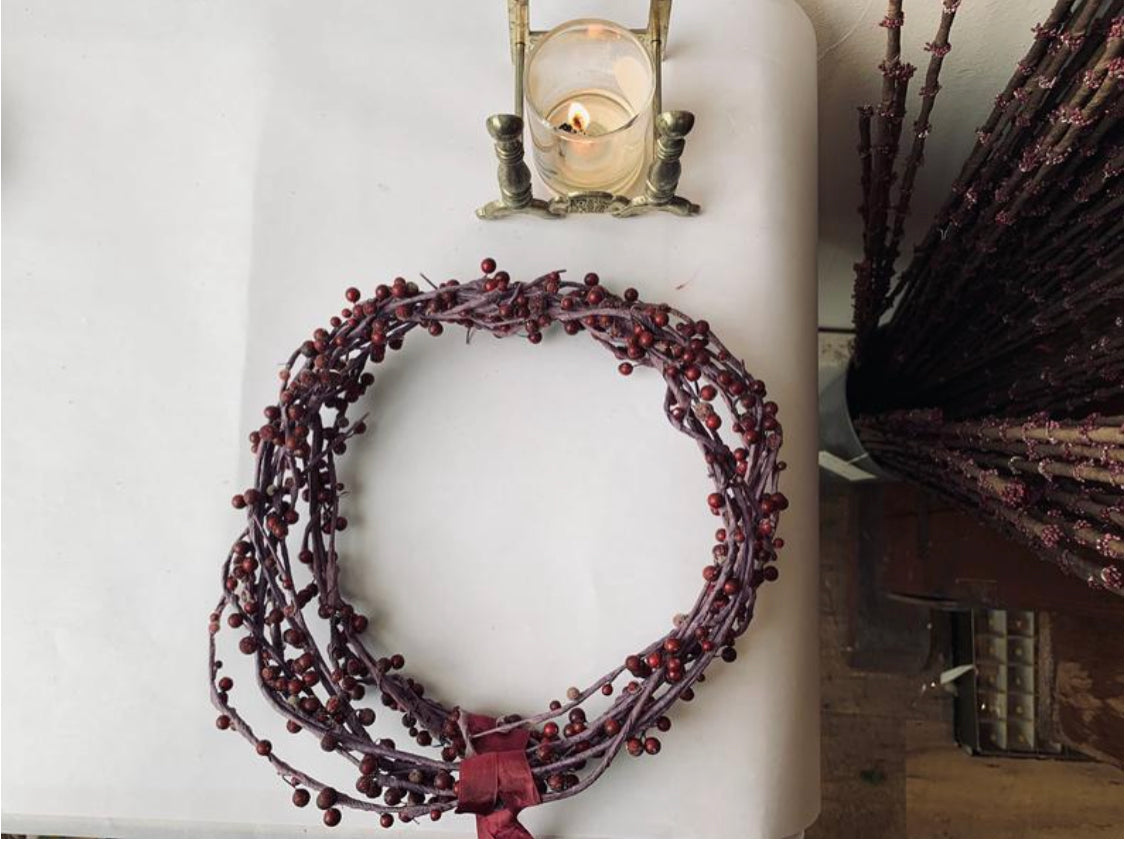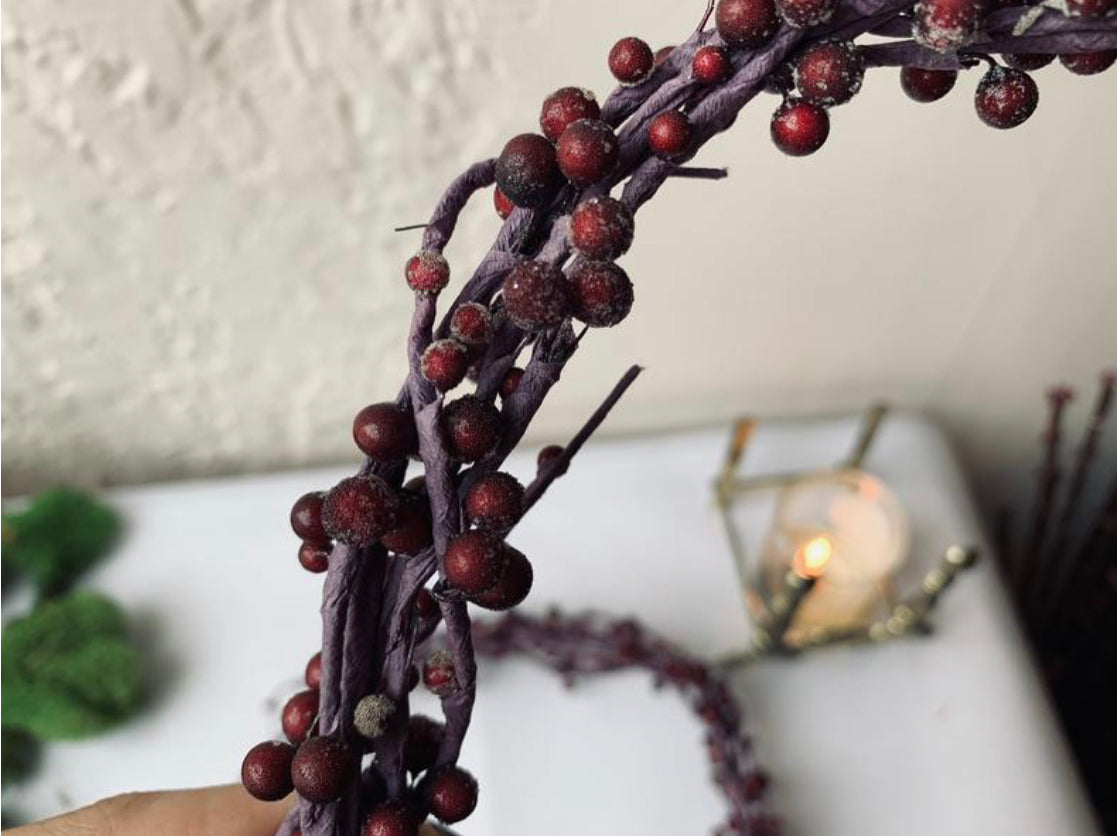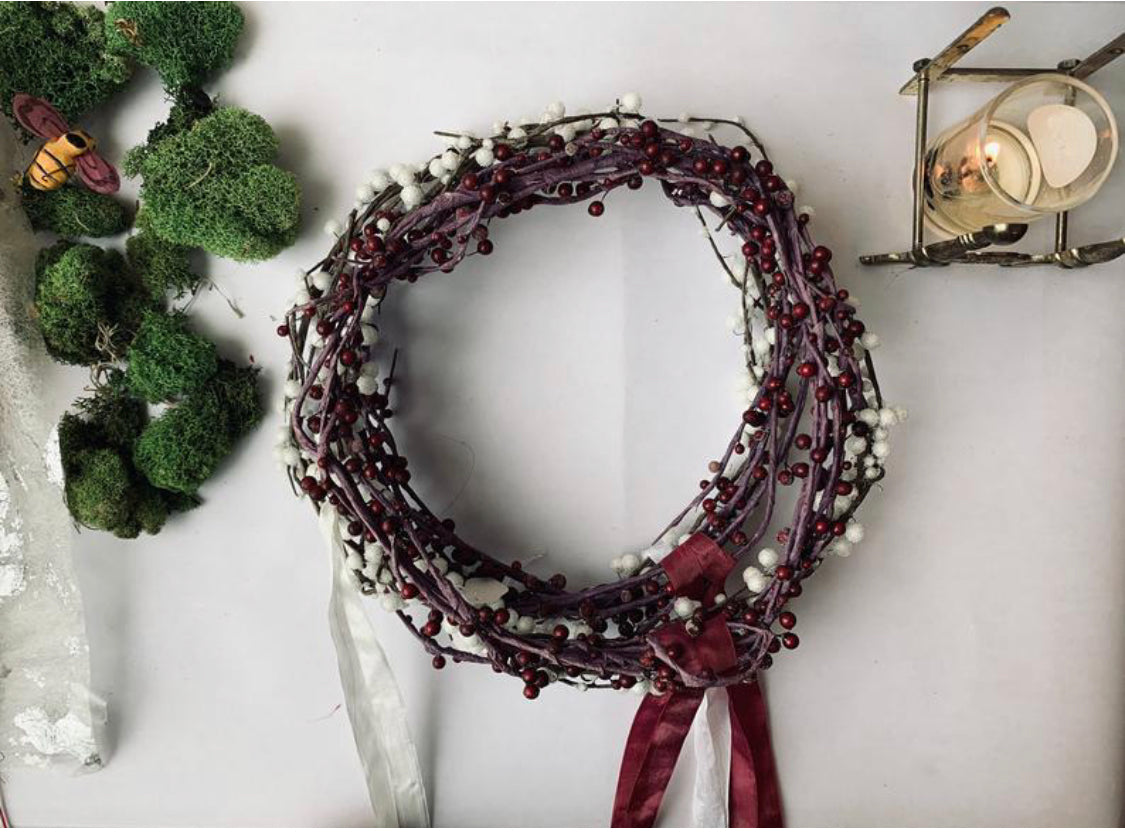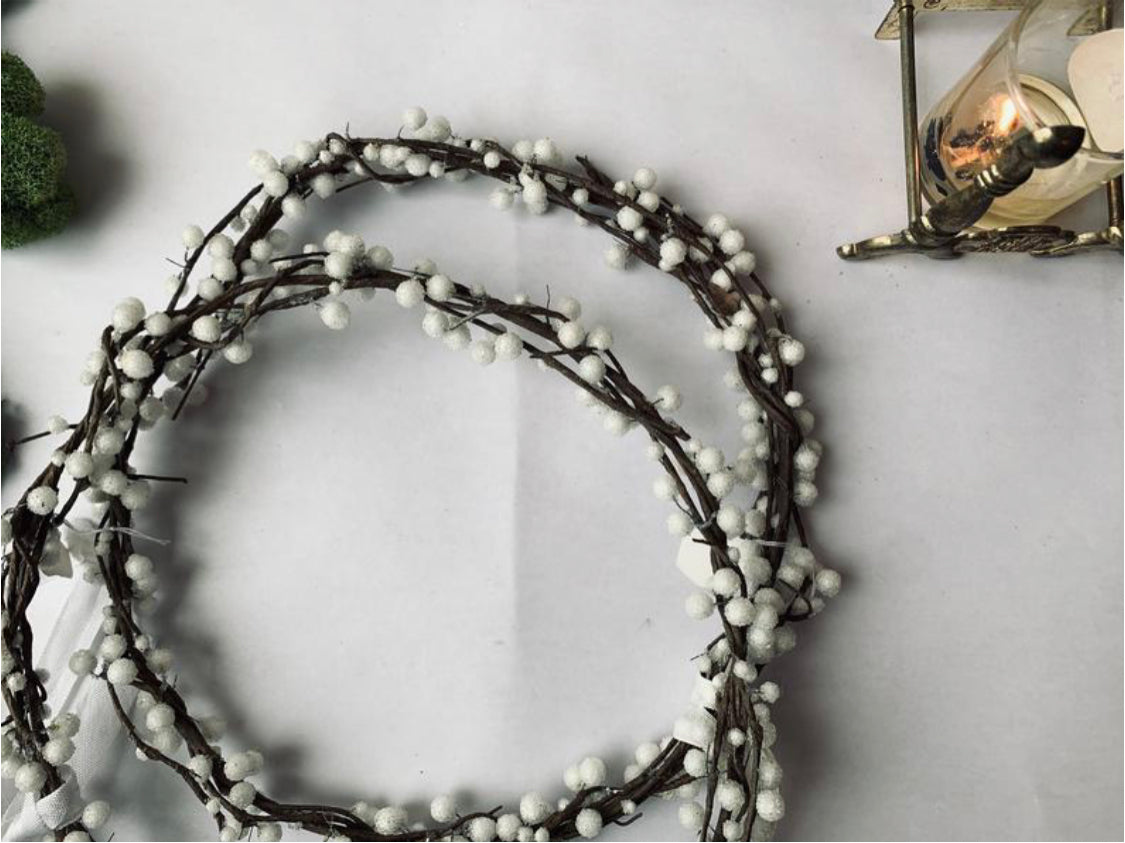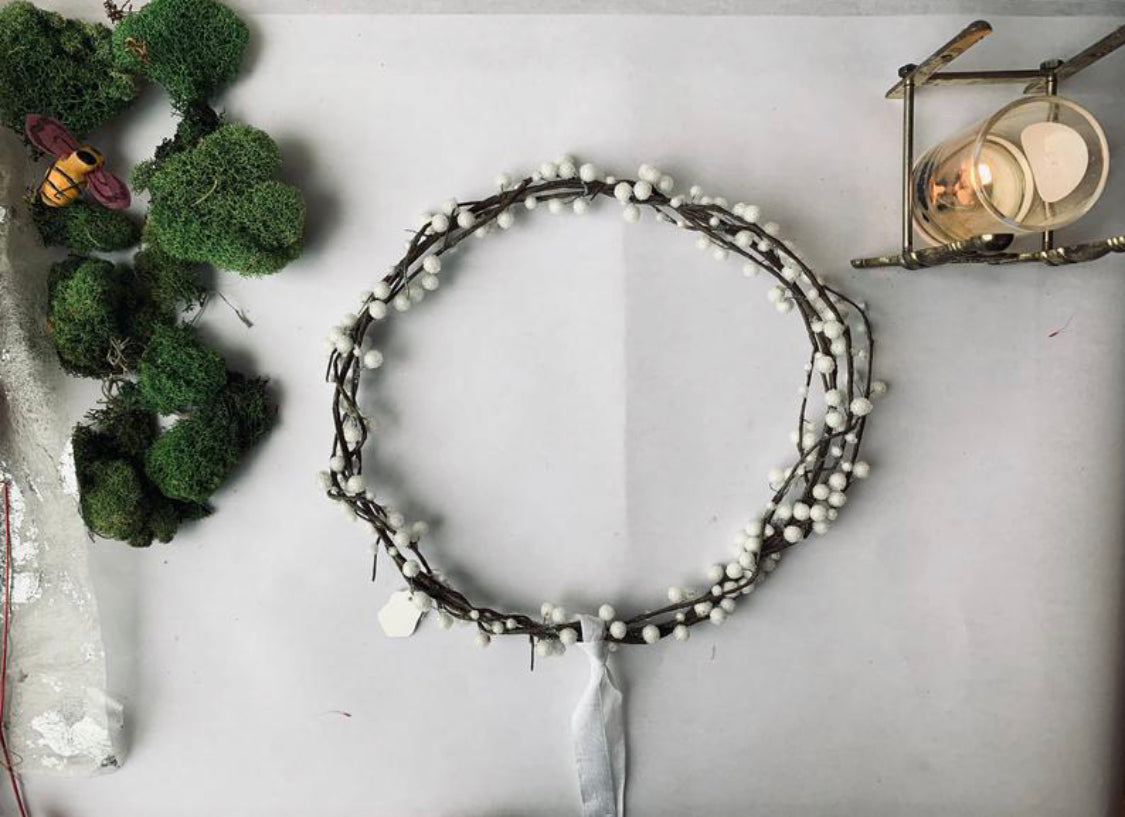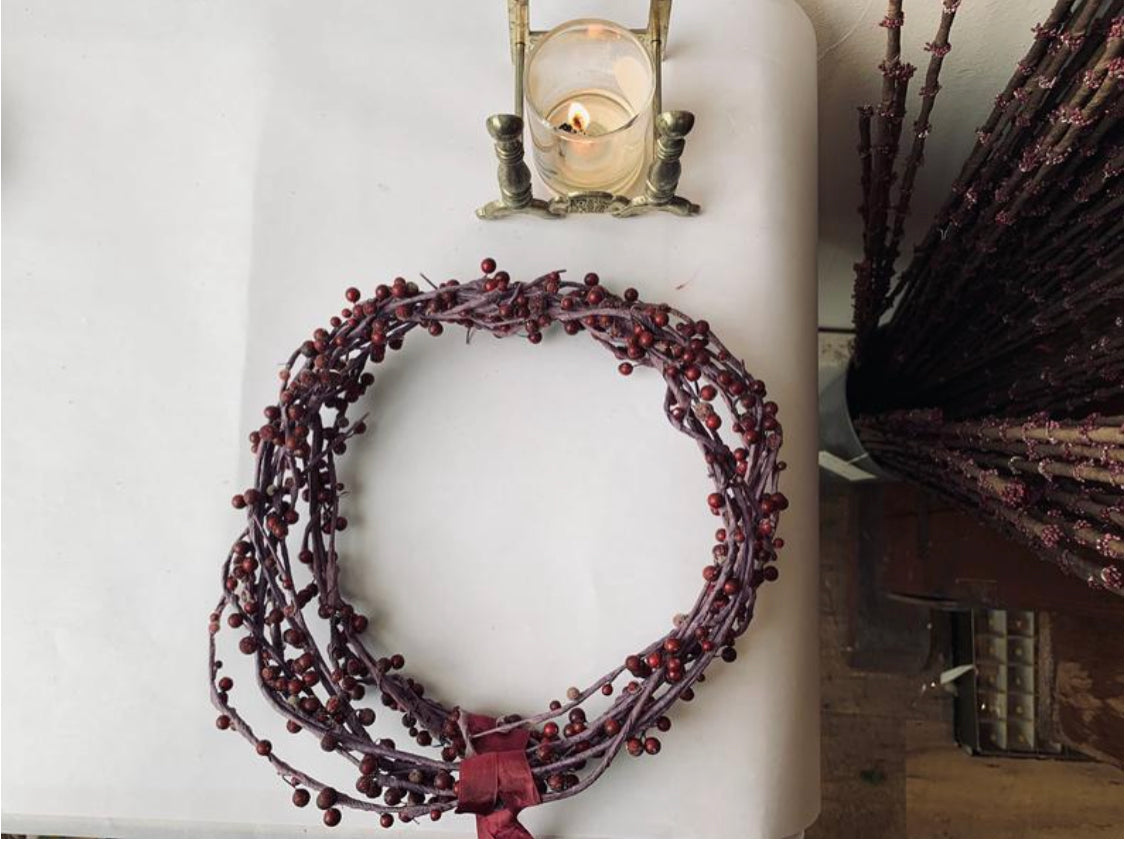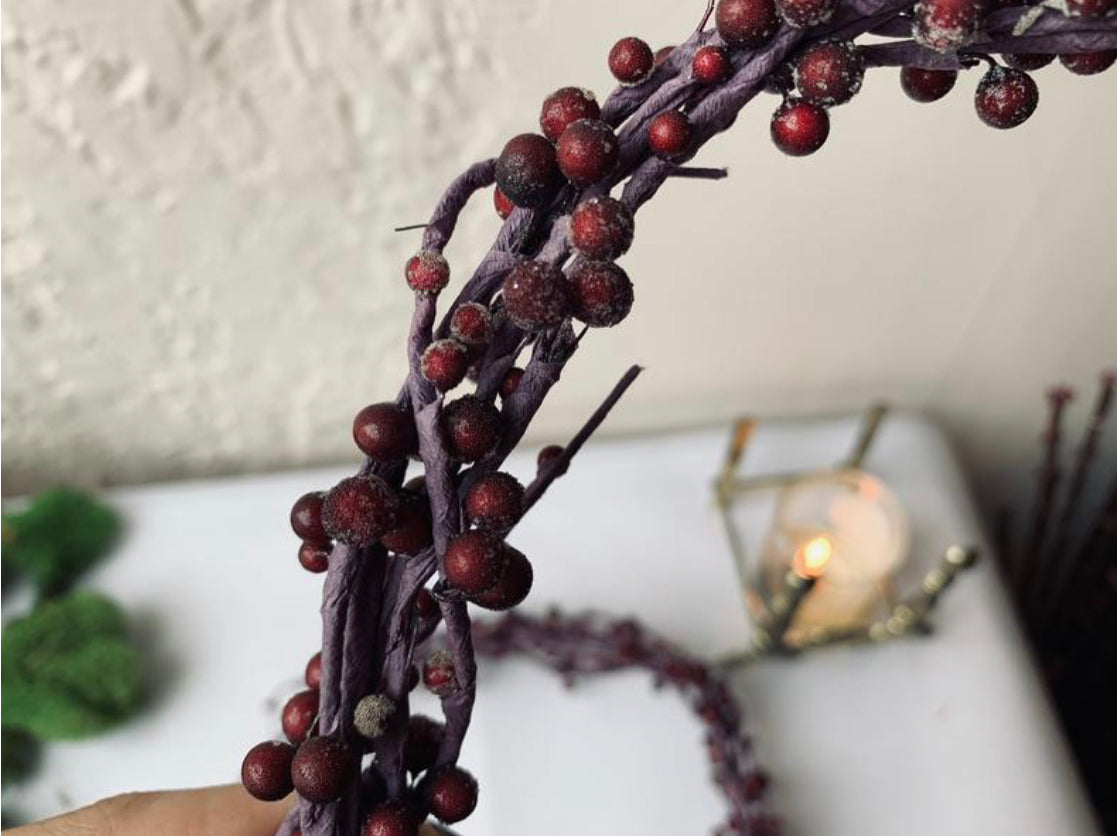 Sugared Berry Wreath
This beautiful bramble berry wreath is made of vintage faux branches of tiny berries sugared in Venetian dew (itty bitty crystalline beads).  Wrapped by hand, these wreaths measure between 10 and 12" around.
Lovely to hang indoors or out, or use as table decor around pillar candles.