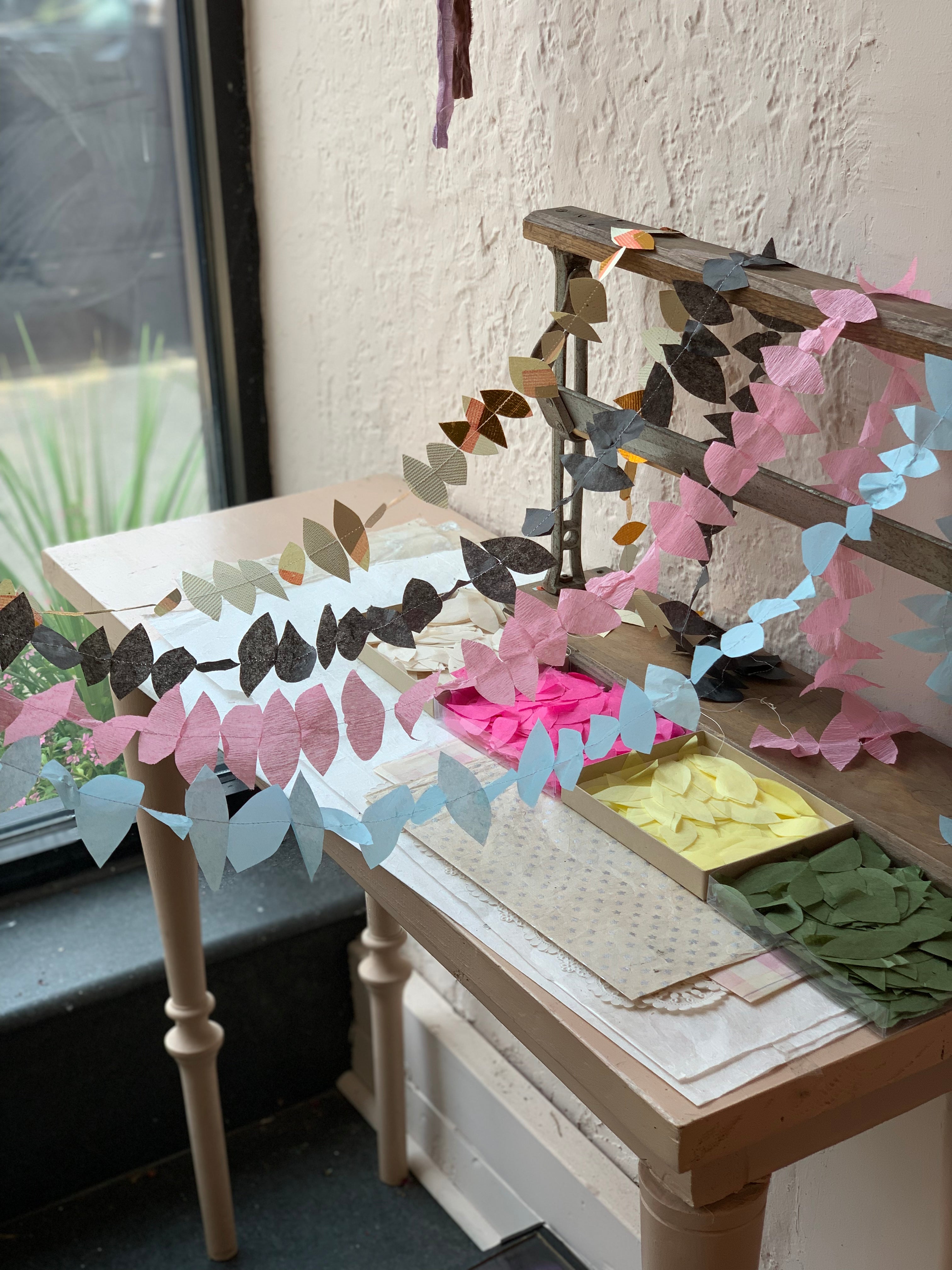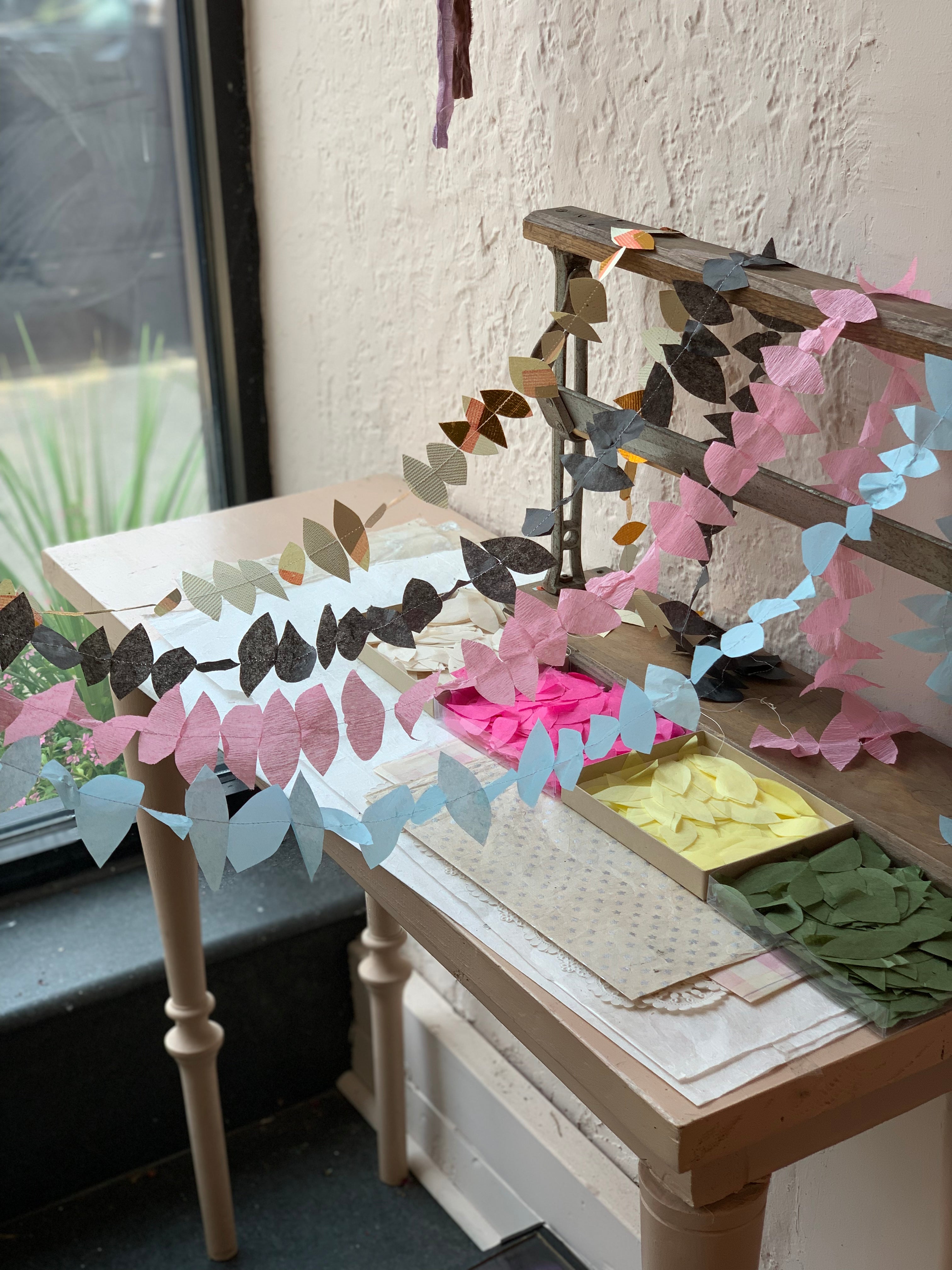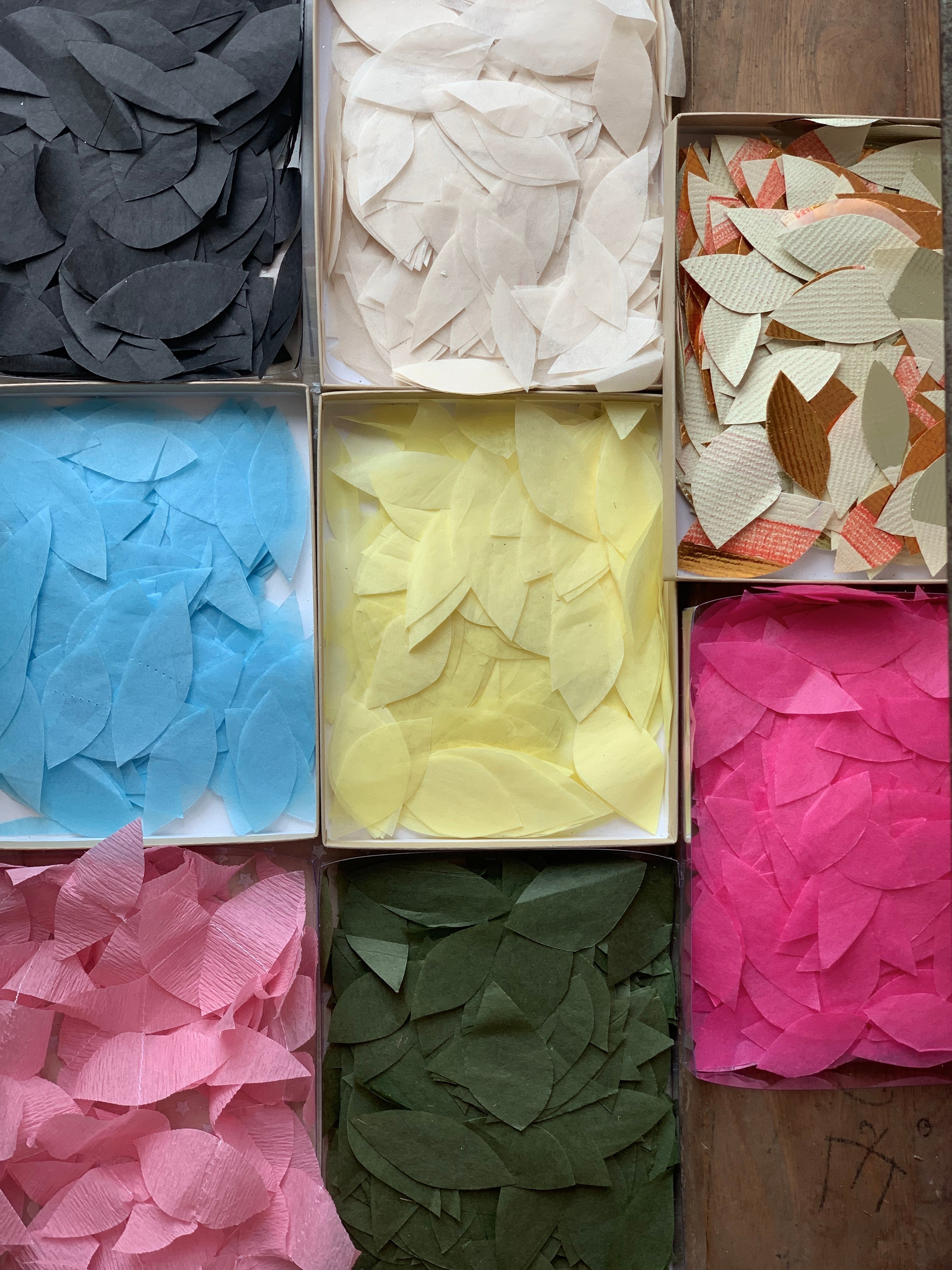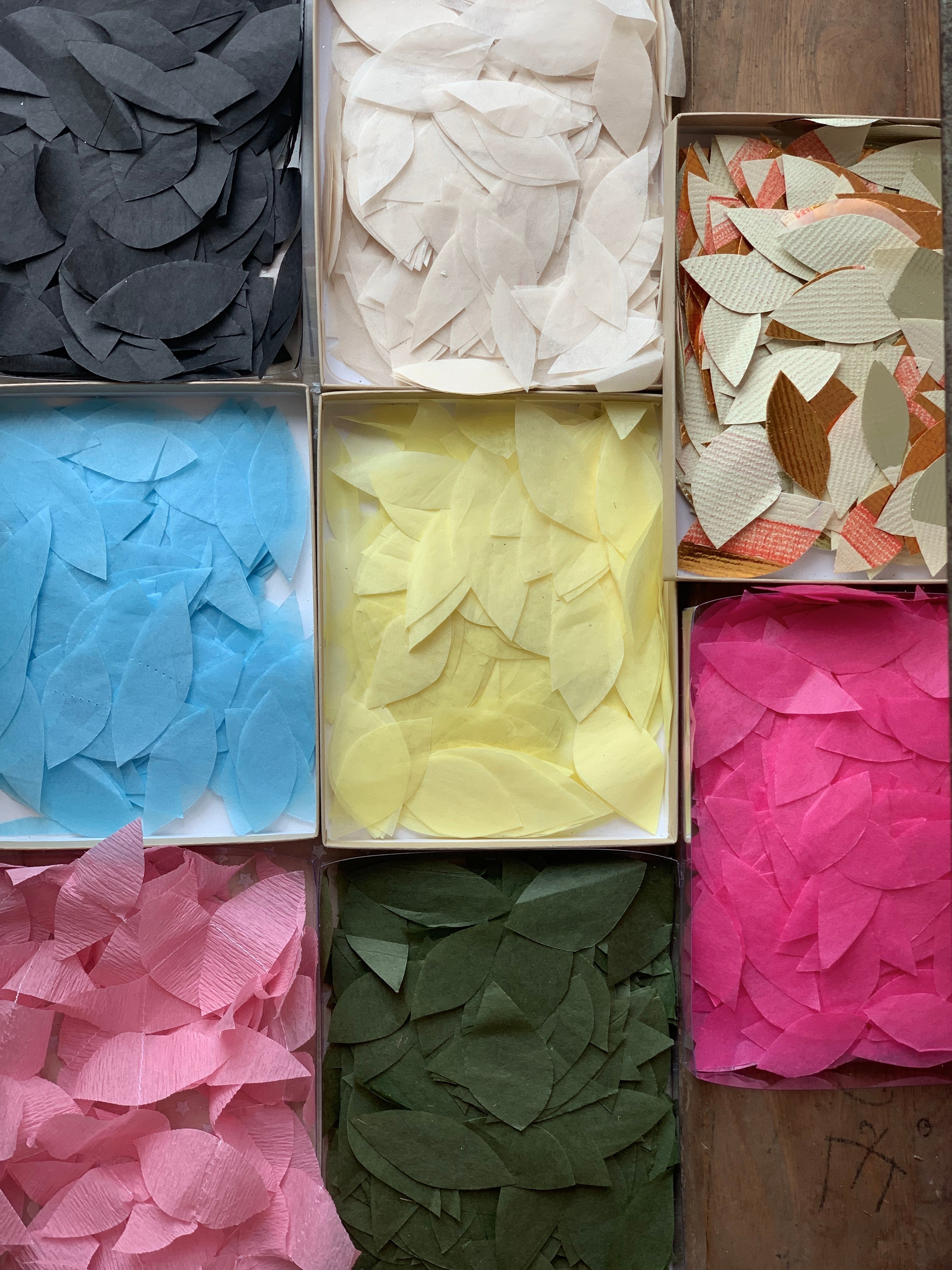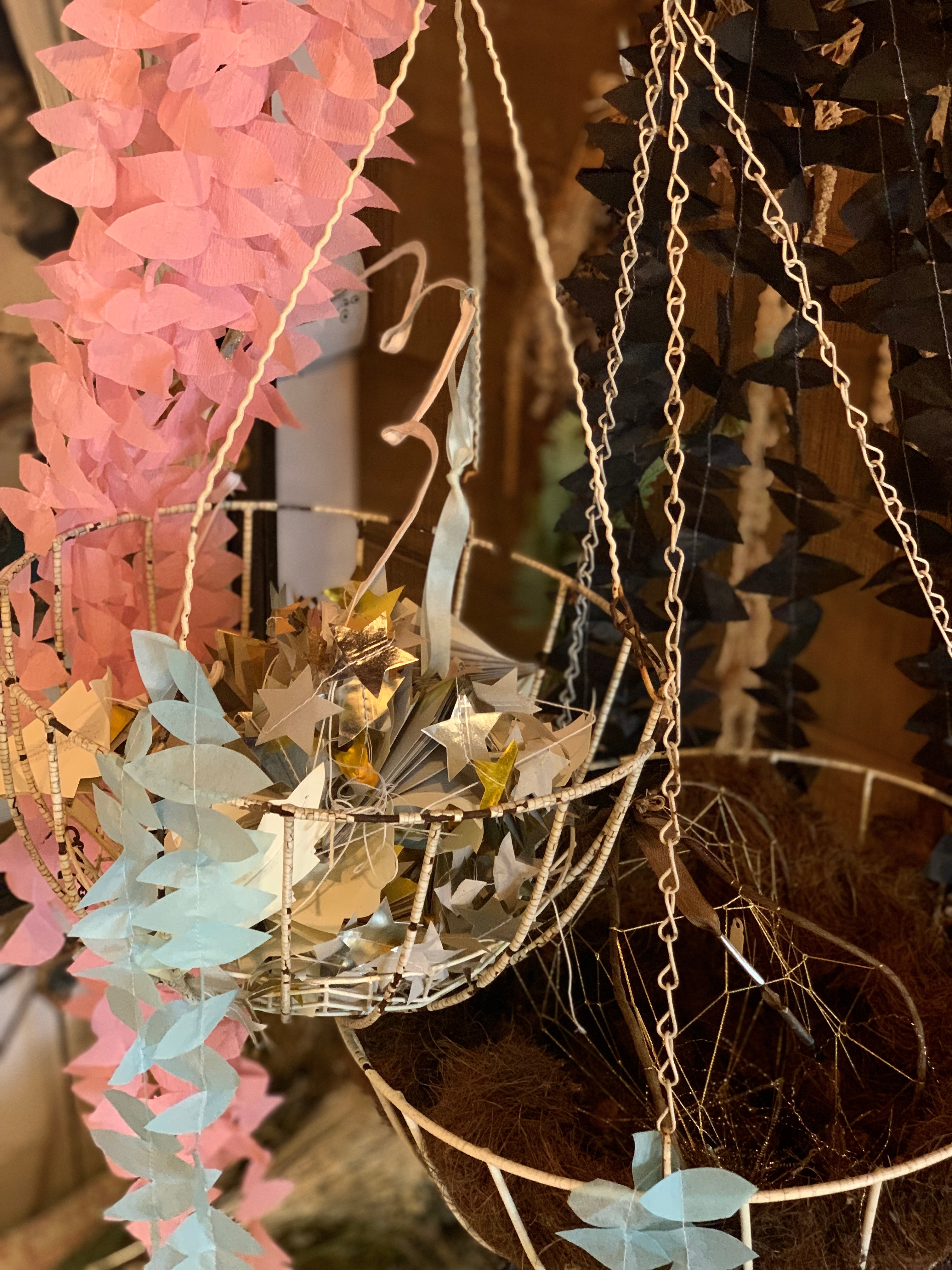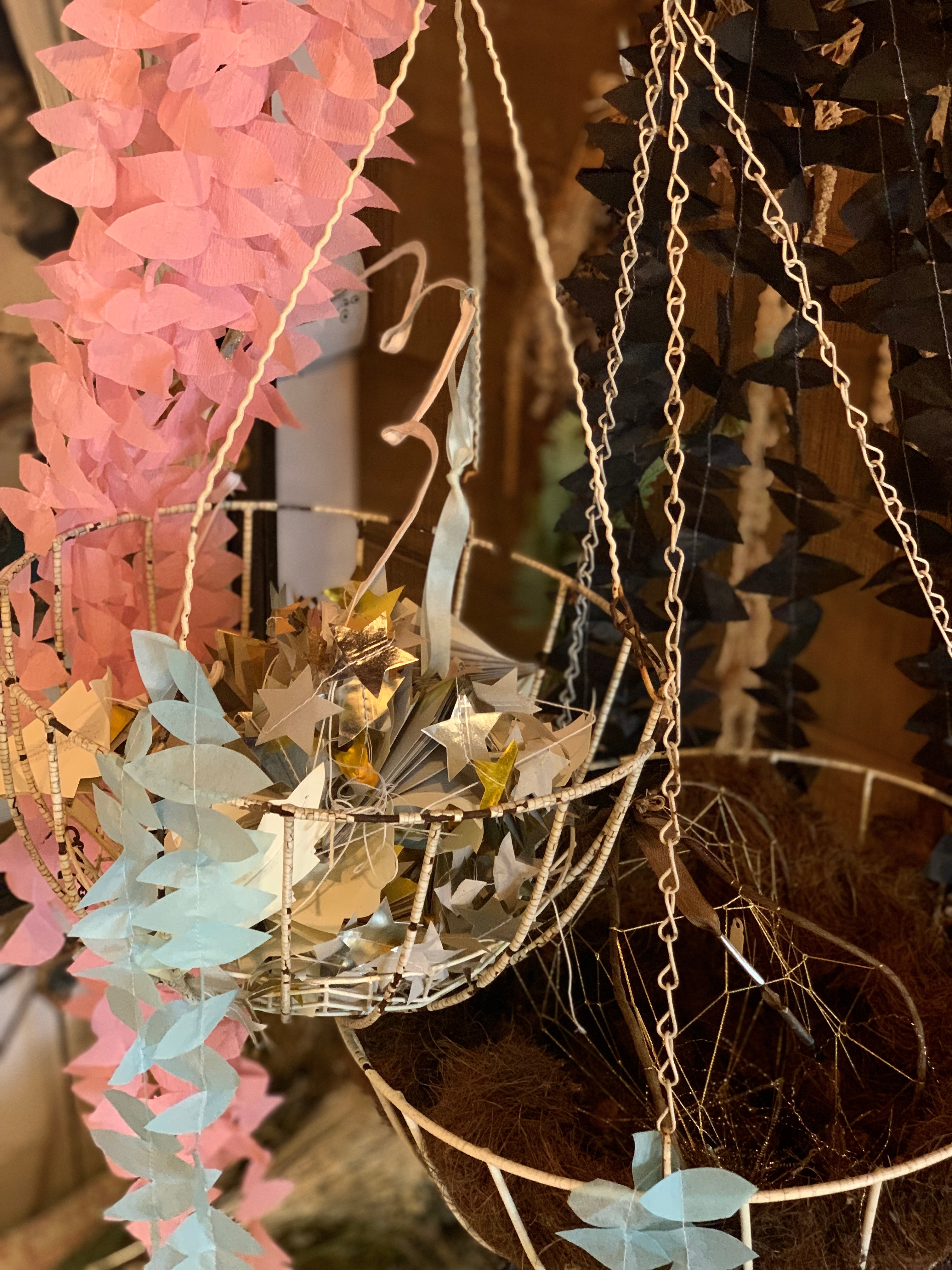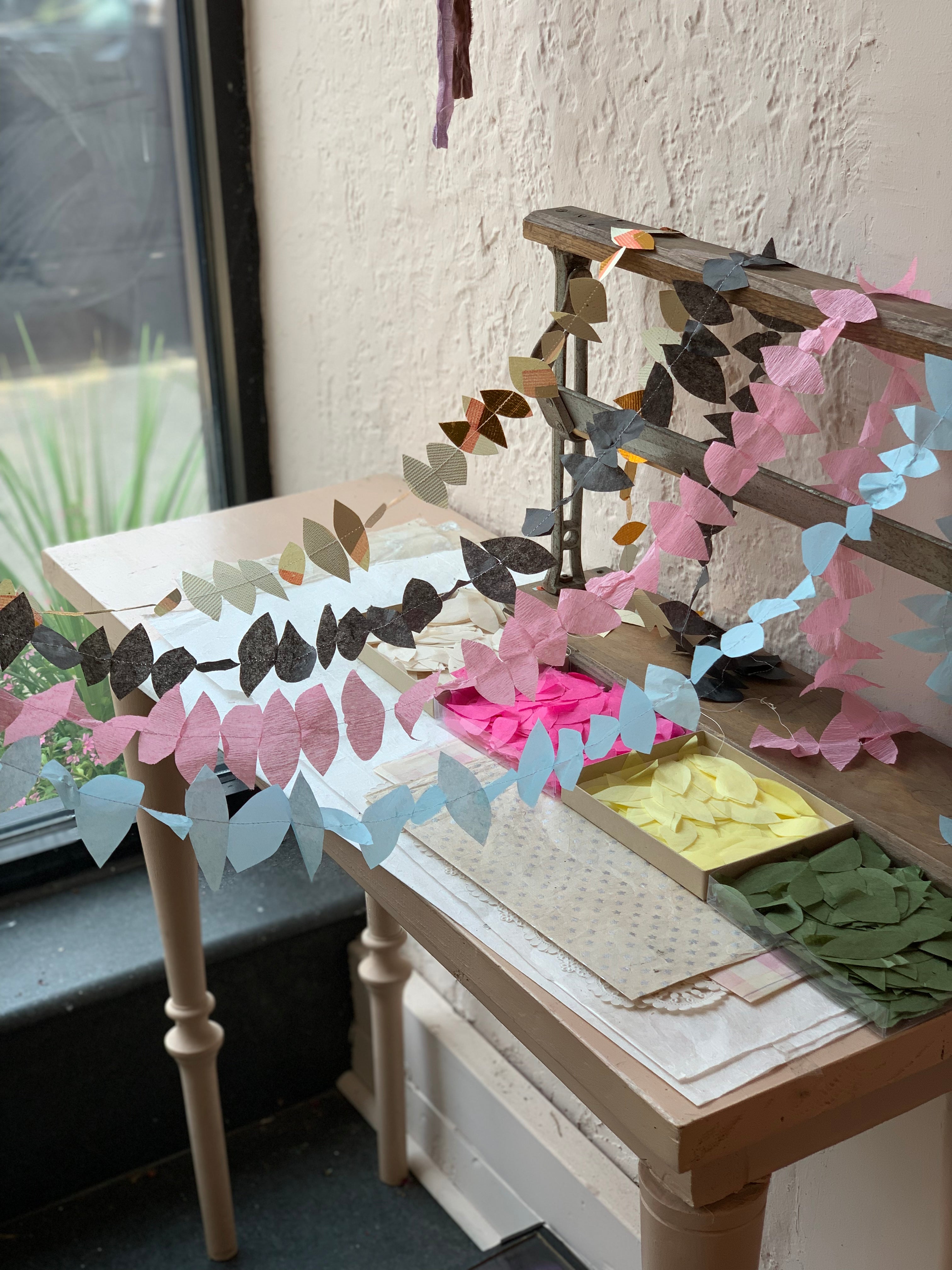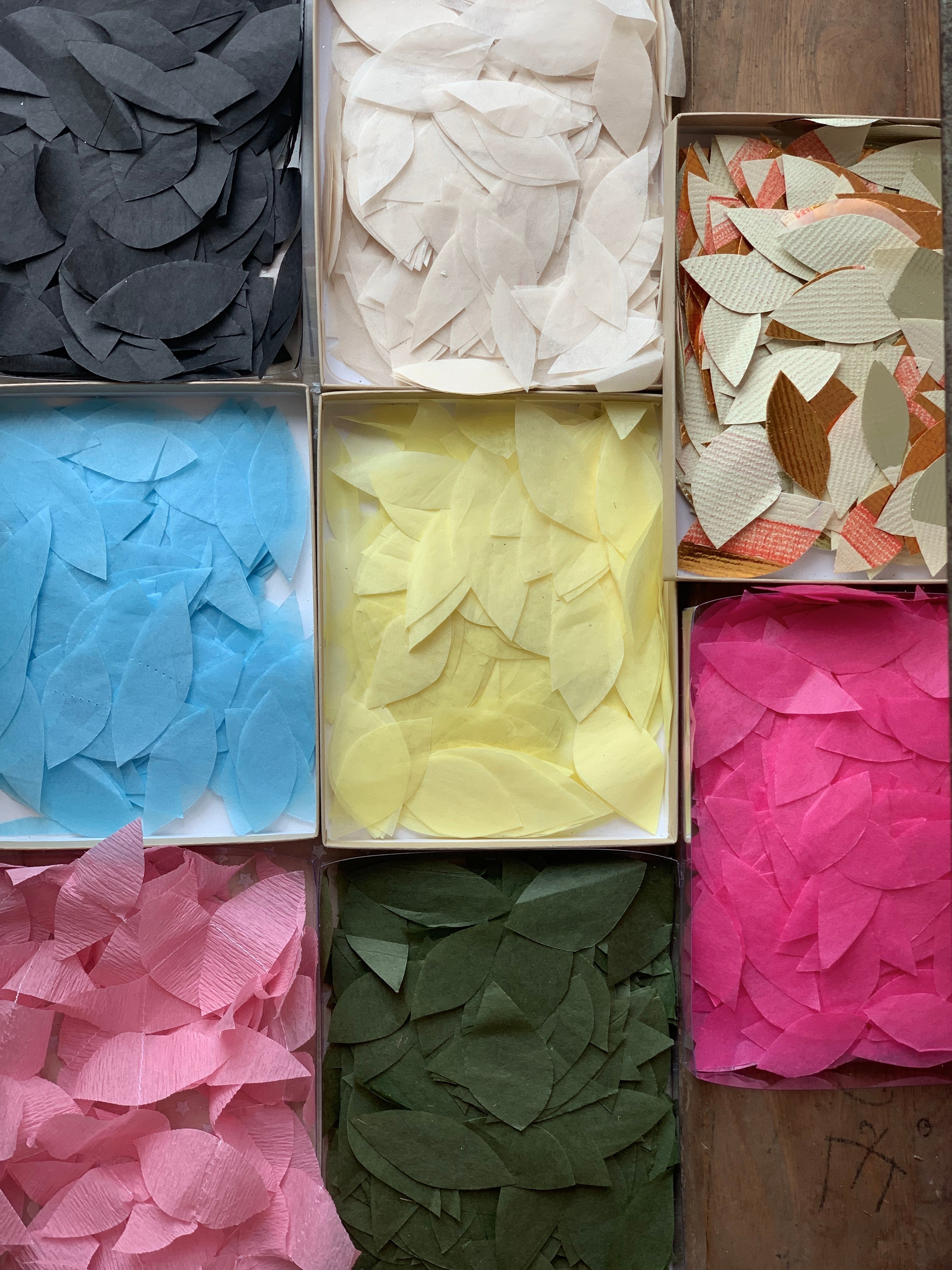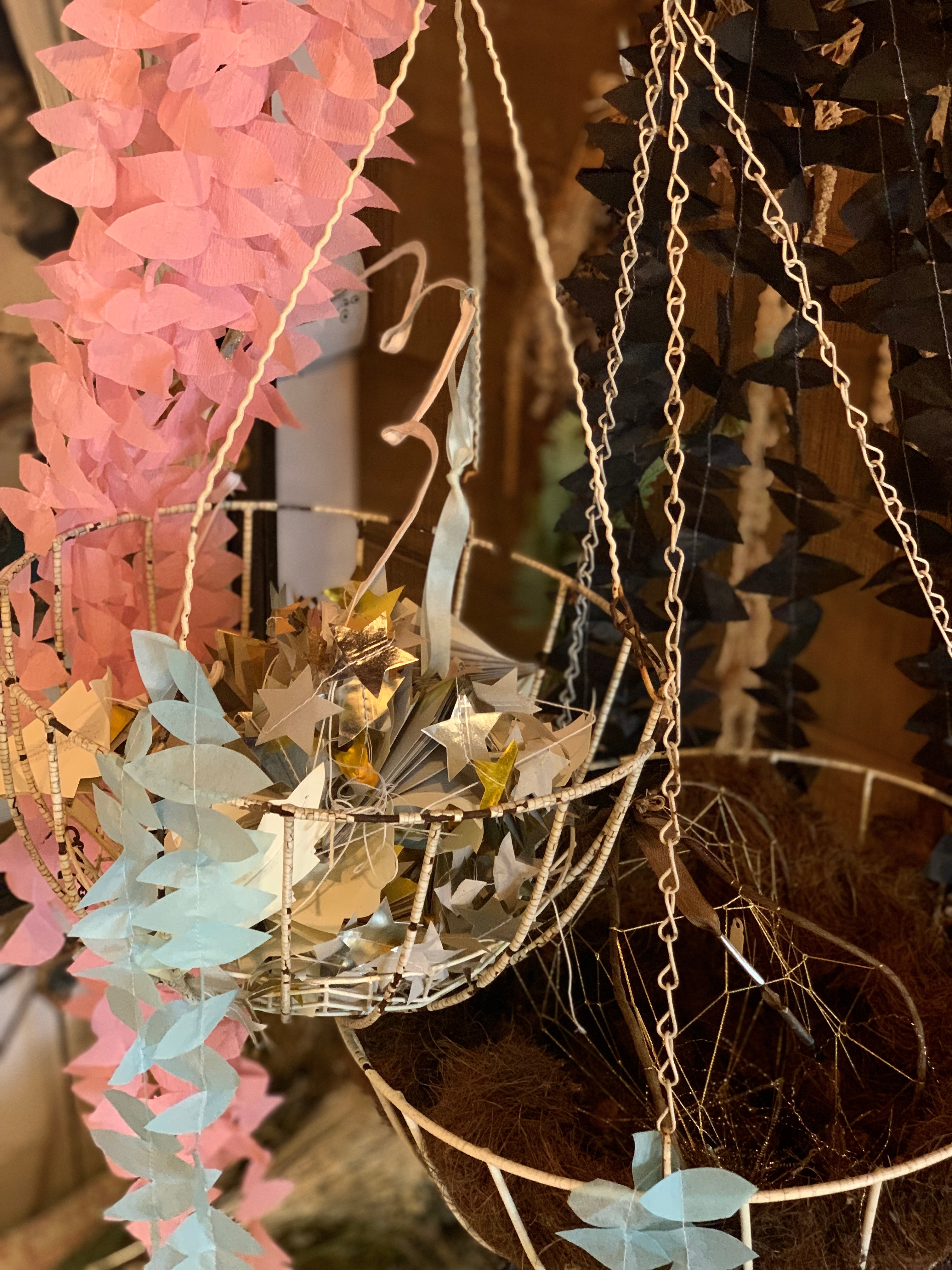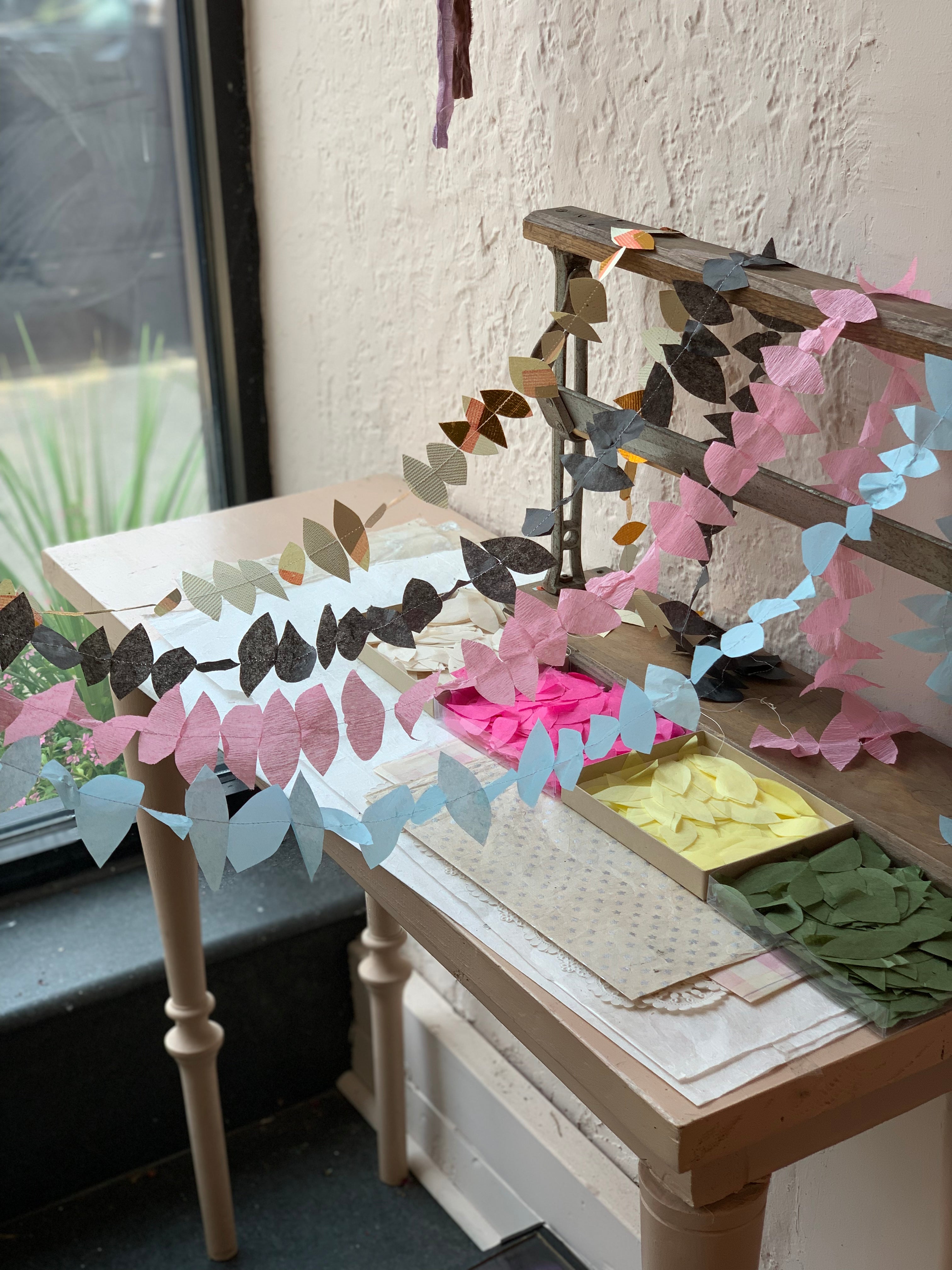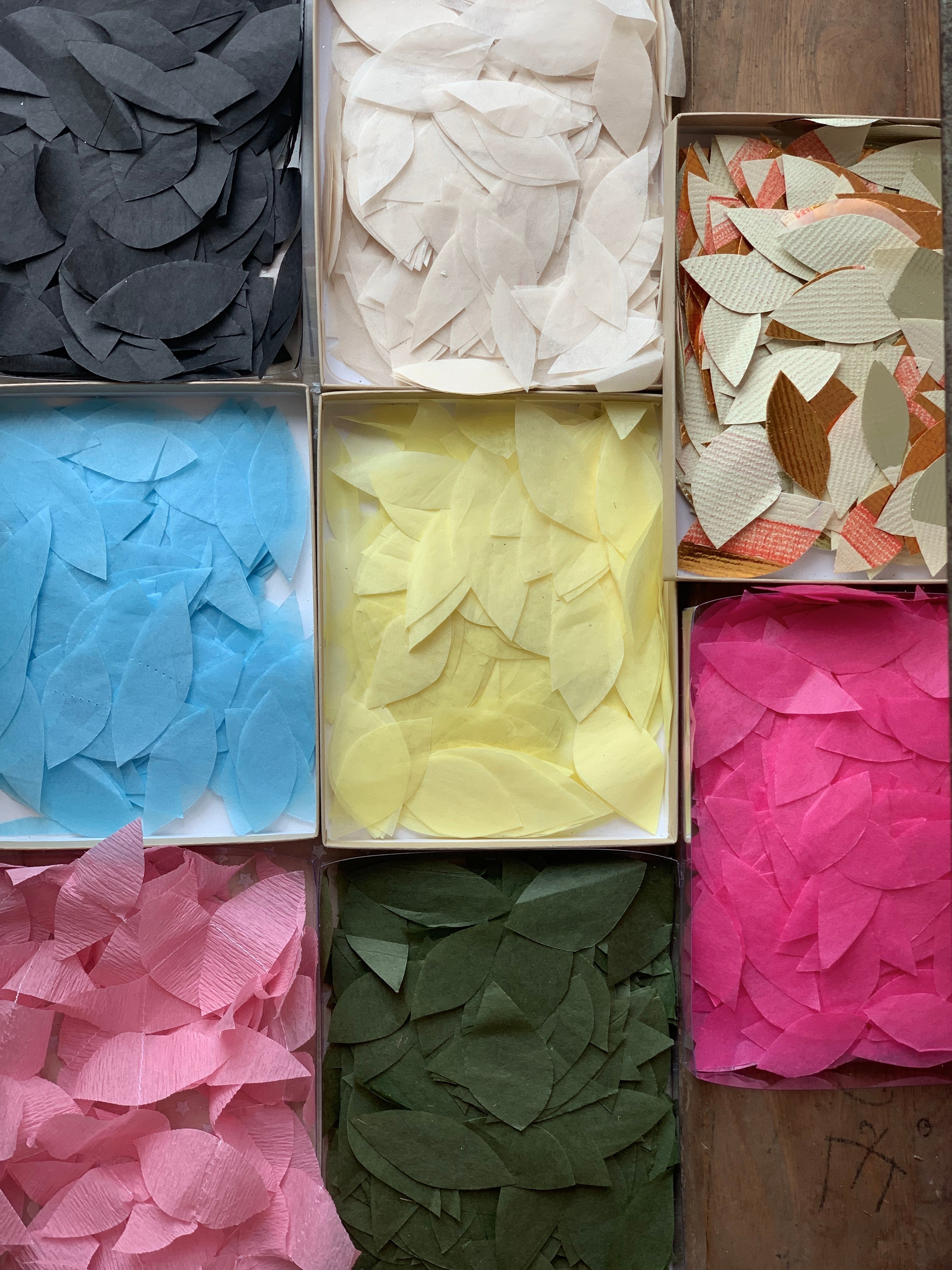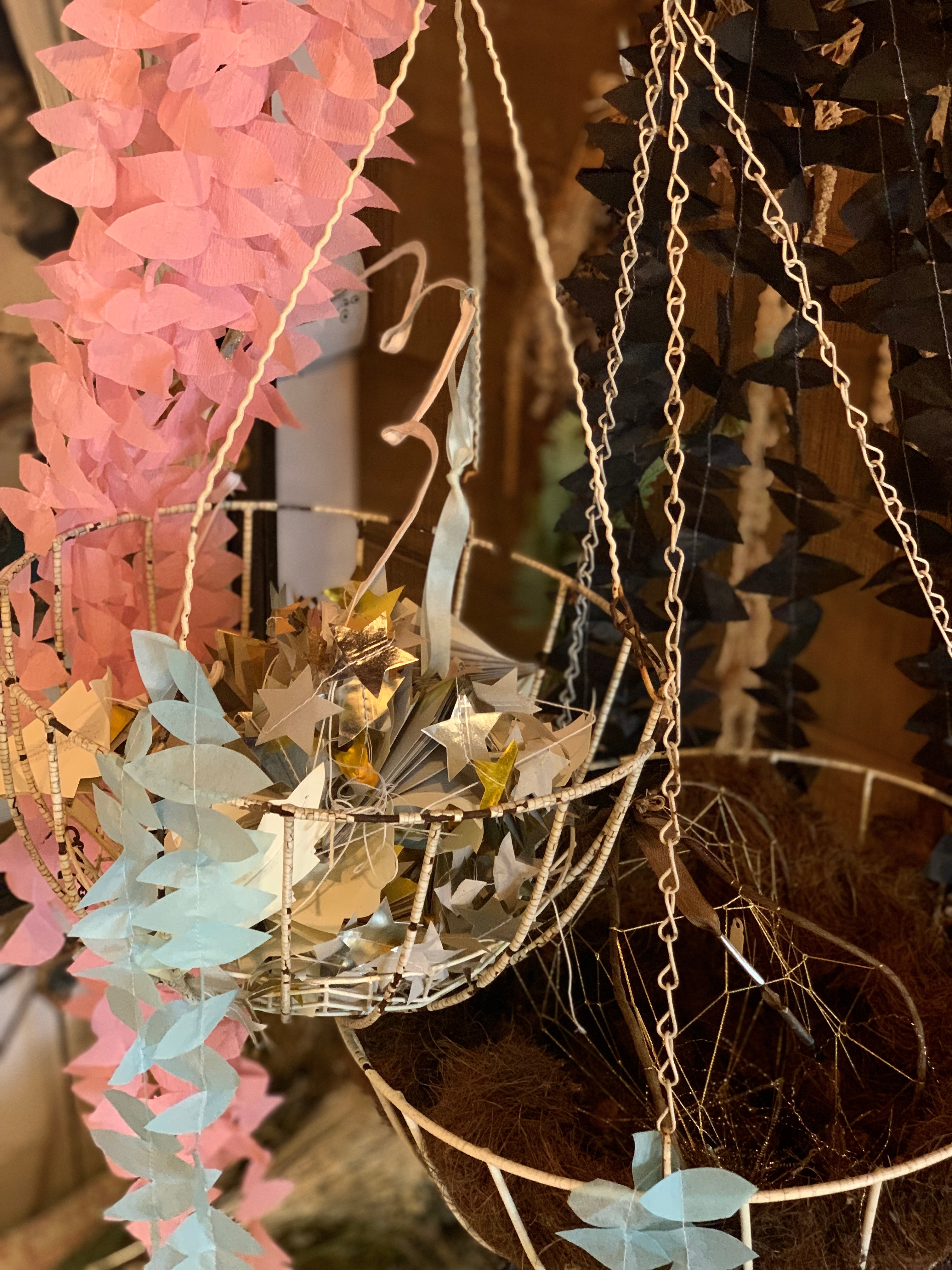 Stitched Paper Teardrop Garlands
Ask and you shall receive!  One of our first handmade paper garlands is making a comeback!  We originally started making these to find a use for a box full of handcut teardrop crepe paper shapes that we scored at an estate sale many years back.  They have since become a staple decoration in the shop and we can never keep them in stock.  
We made a big batch in the most requested colors, 2 yards in length each garland.  Light and airy, great for room decor or any reason to celebrate.
Handcut teardrop shapes made of tissue or vintage crepe paper.
As with all of our handmade items, please allow 3-5 business days to produce and ship in case we need to make on demand.