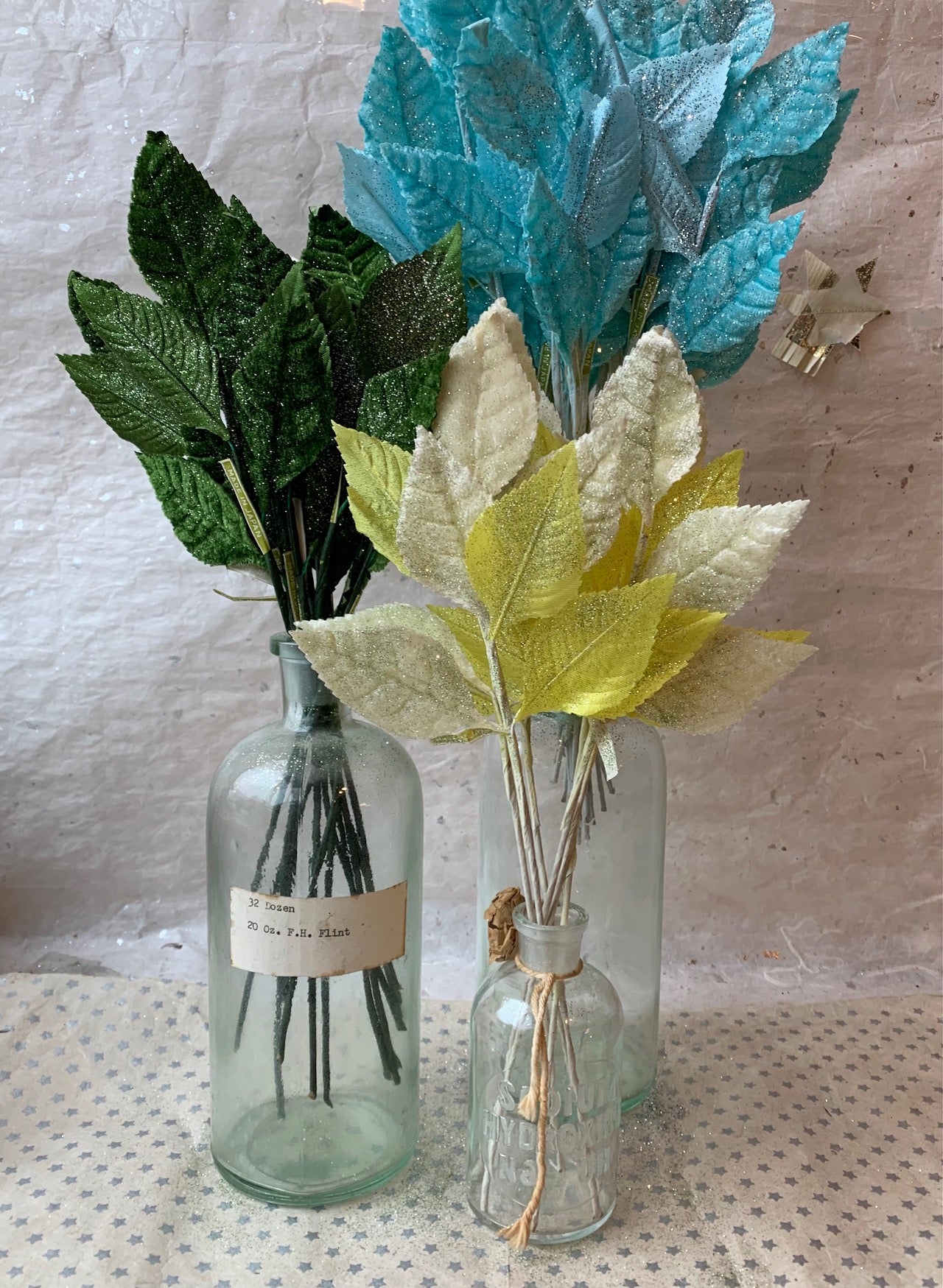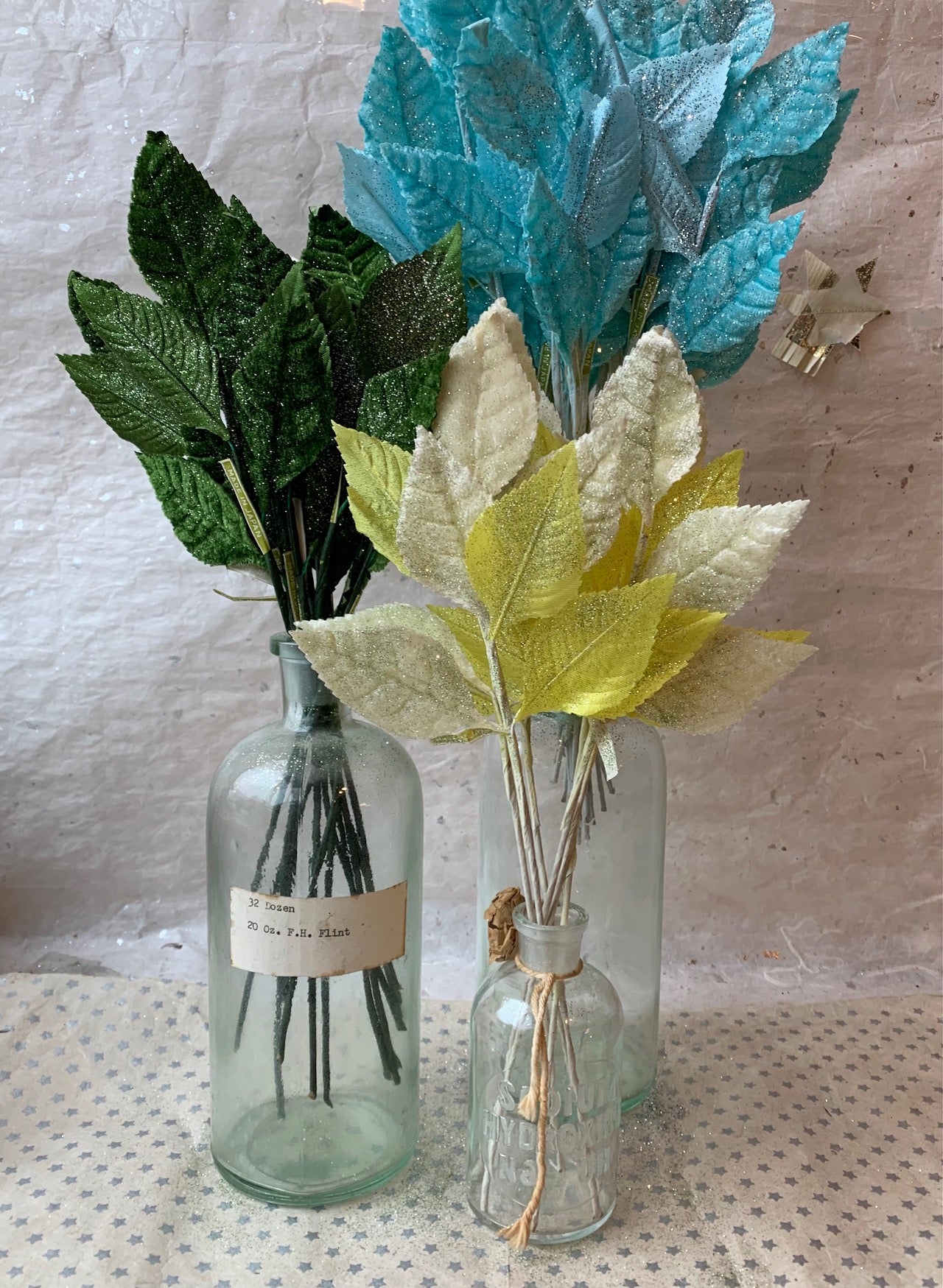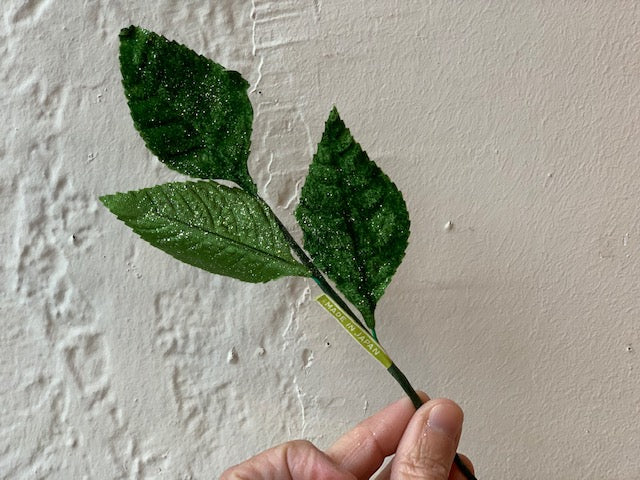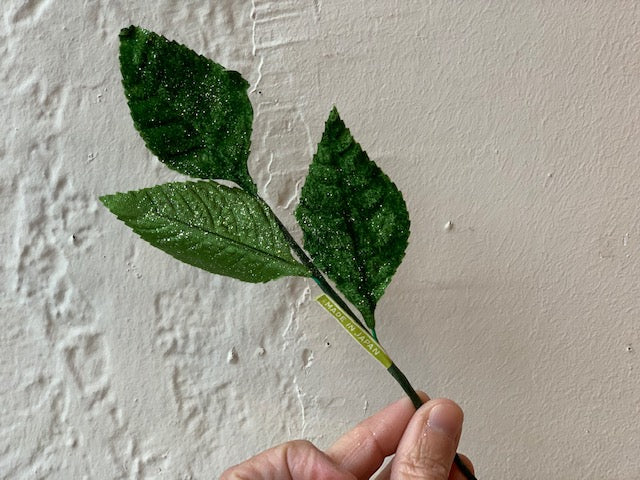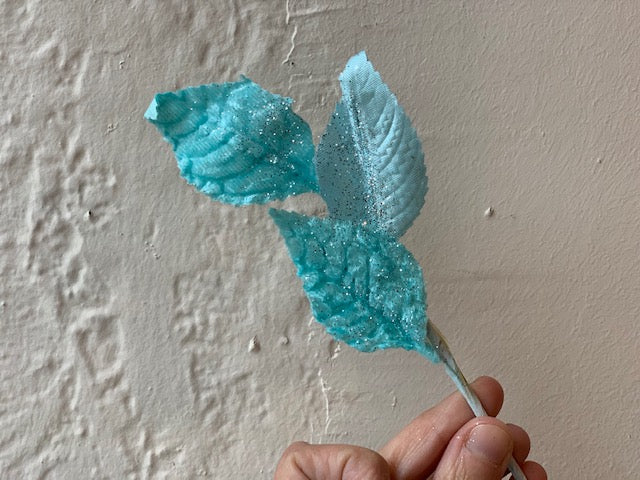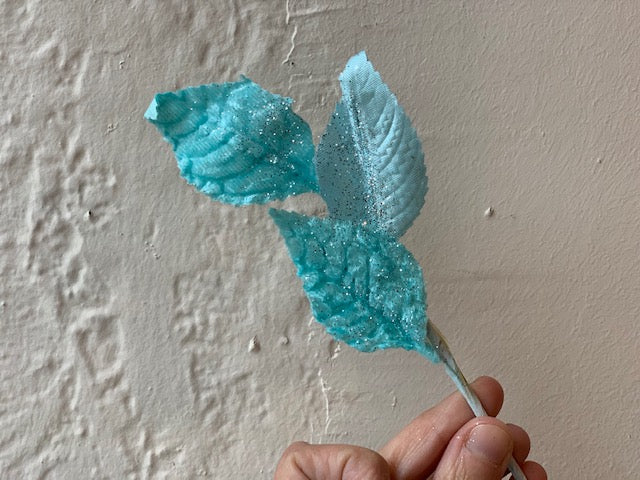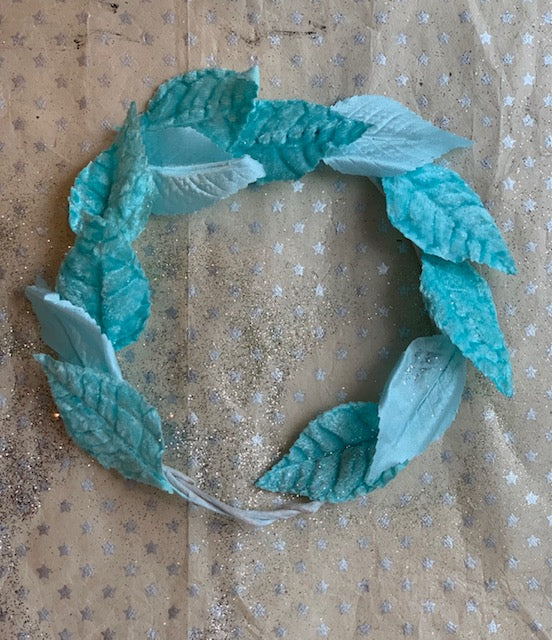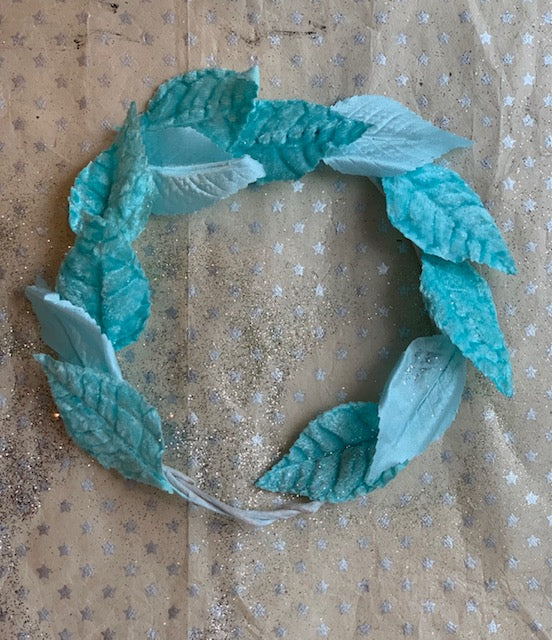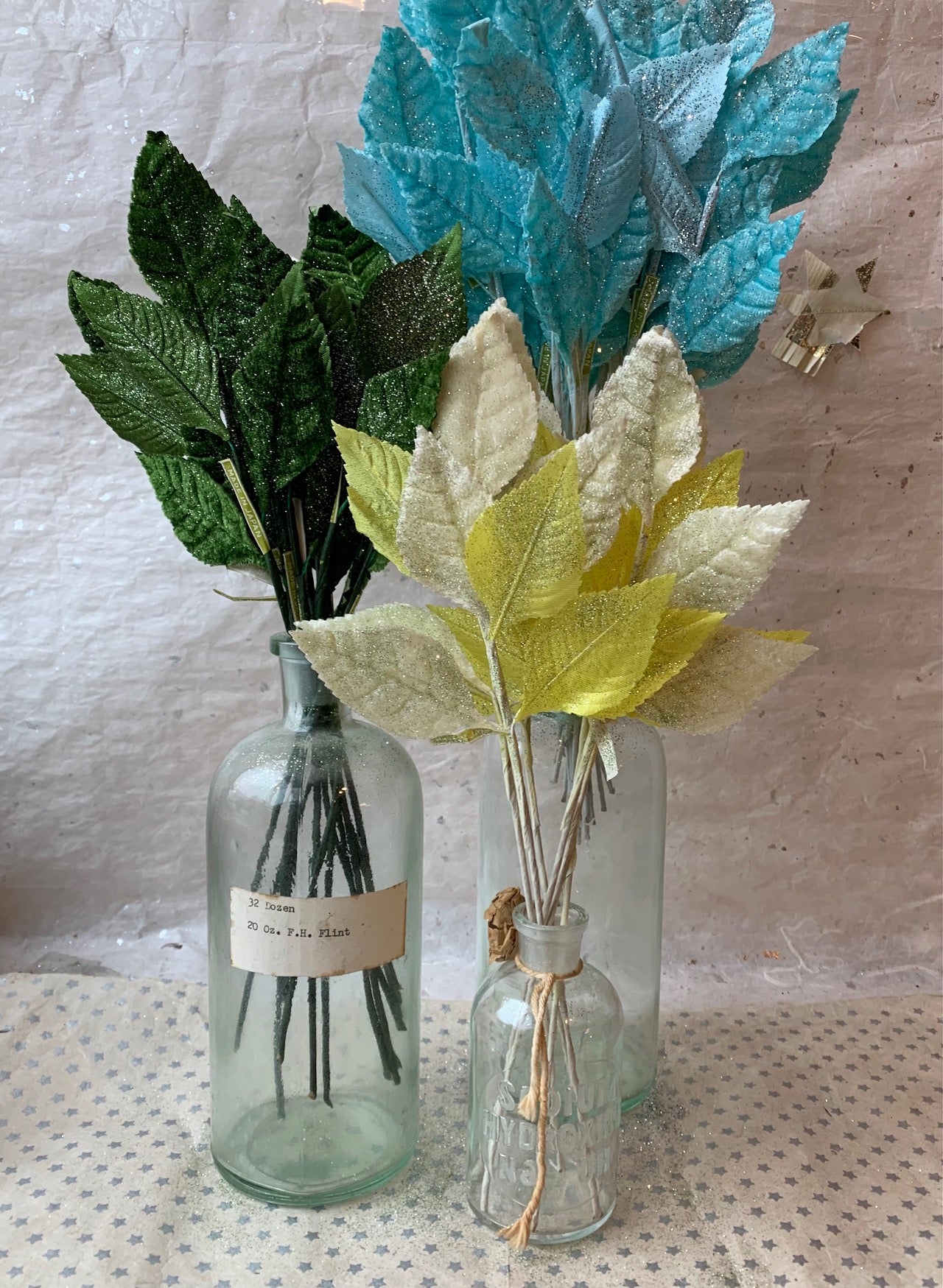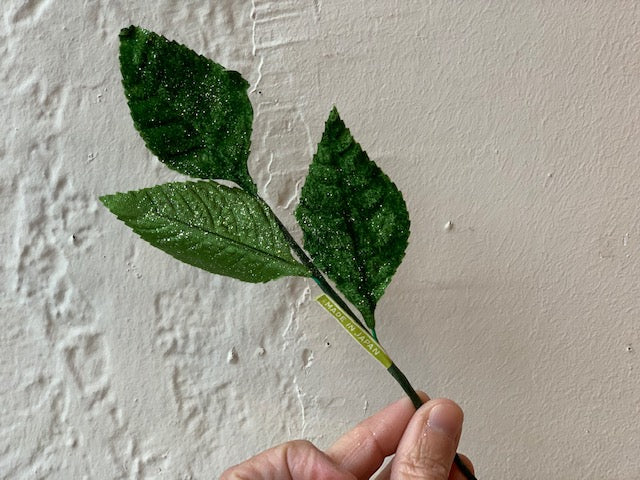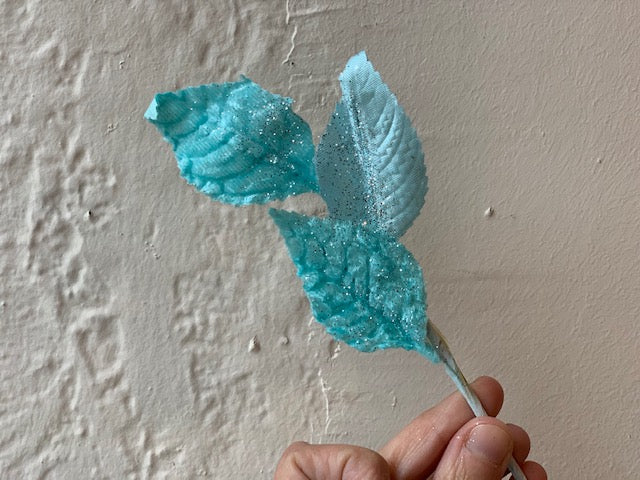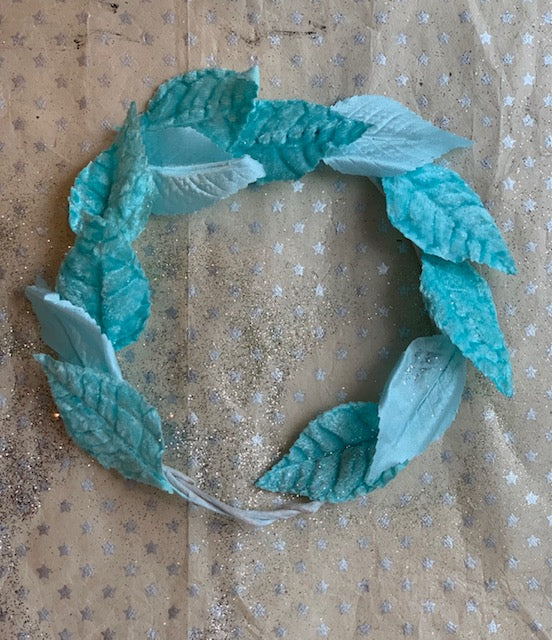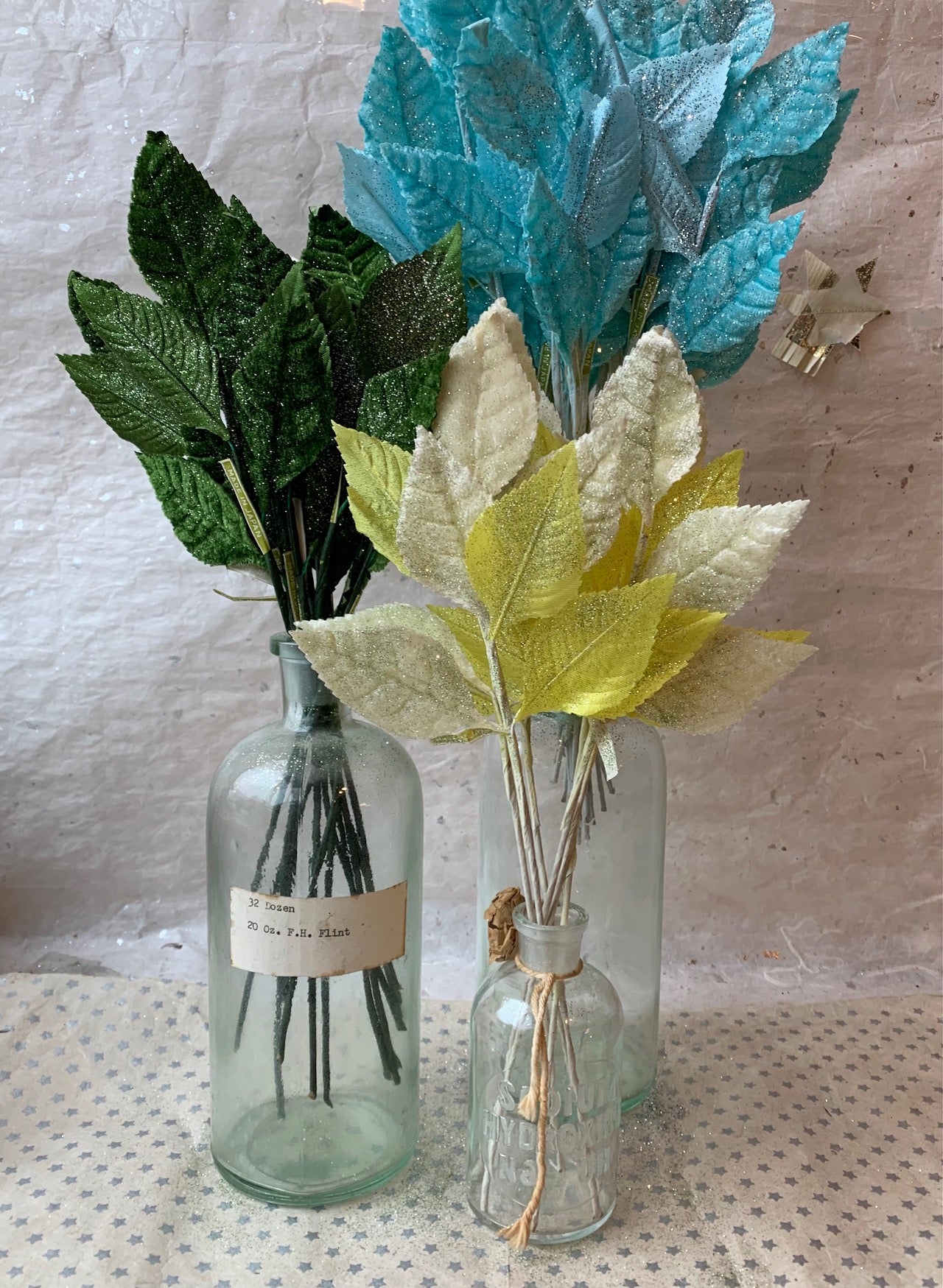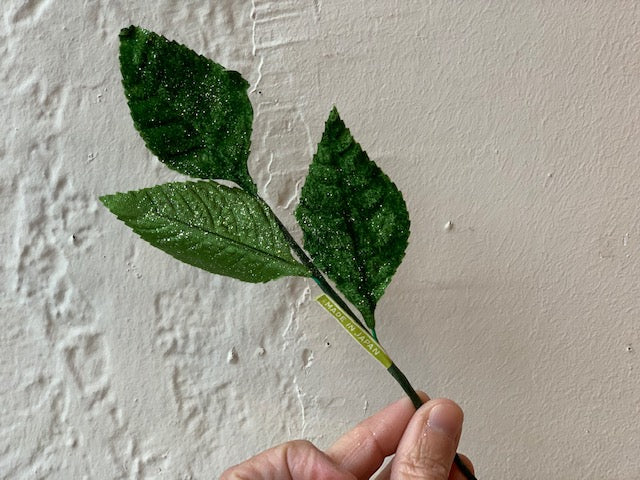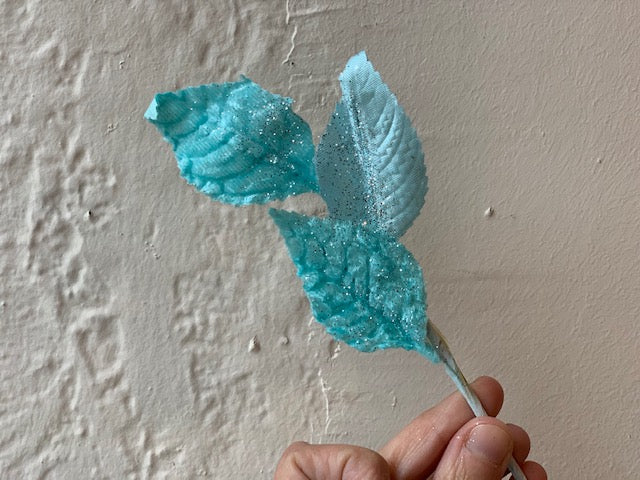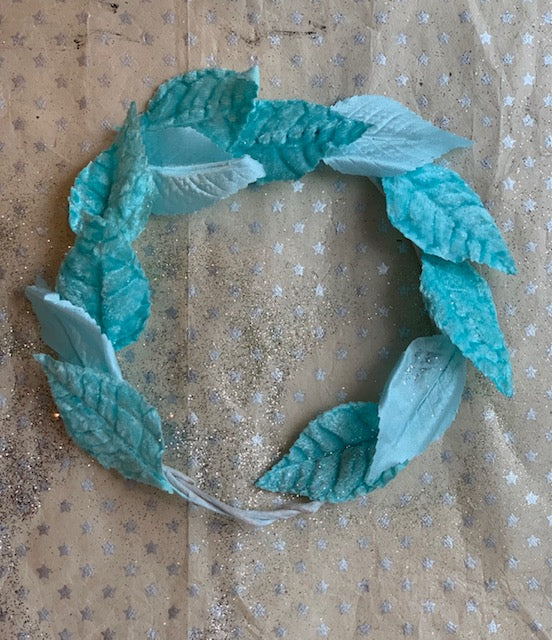 Snow-dusted Vintage Velvet Leaves
New old stock has been unearthed to reveal these lovely sprigs of velvet and satin millinery leaves. These beautiful leaf sprays were made in Japan around the 1950's. Originally used in hat-making or artificial floral displays, we use these leaves sprays to embellish gifts, crowns, wreaths, wedding accessories or used overall as everlasting floral decor.
4 sprays (12 leaves) to a bundle, lightly dusted with a shimmery glitter.  These come as a bundle of 3 leaves to a sprig, in a single color, and can be twisted together to form a wreath.
Limited vintage supply.