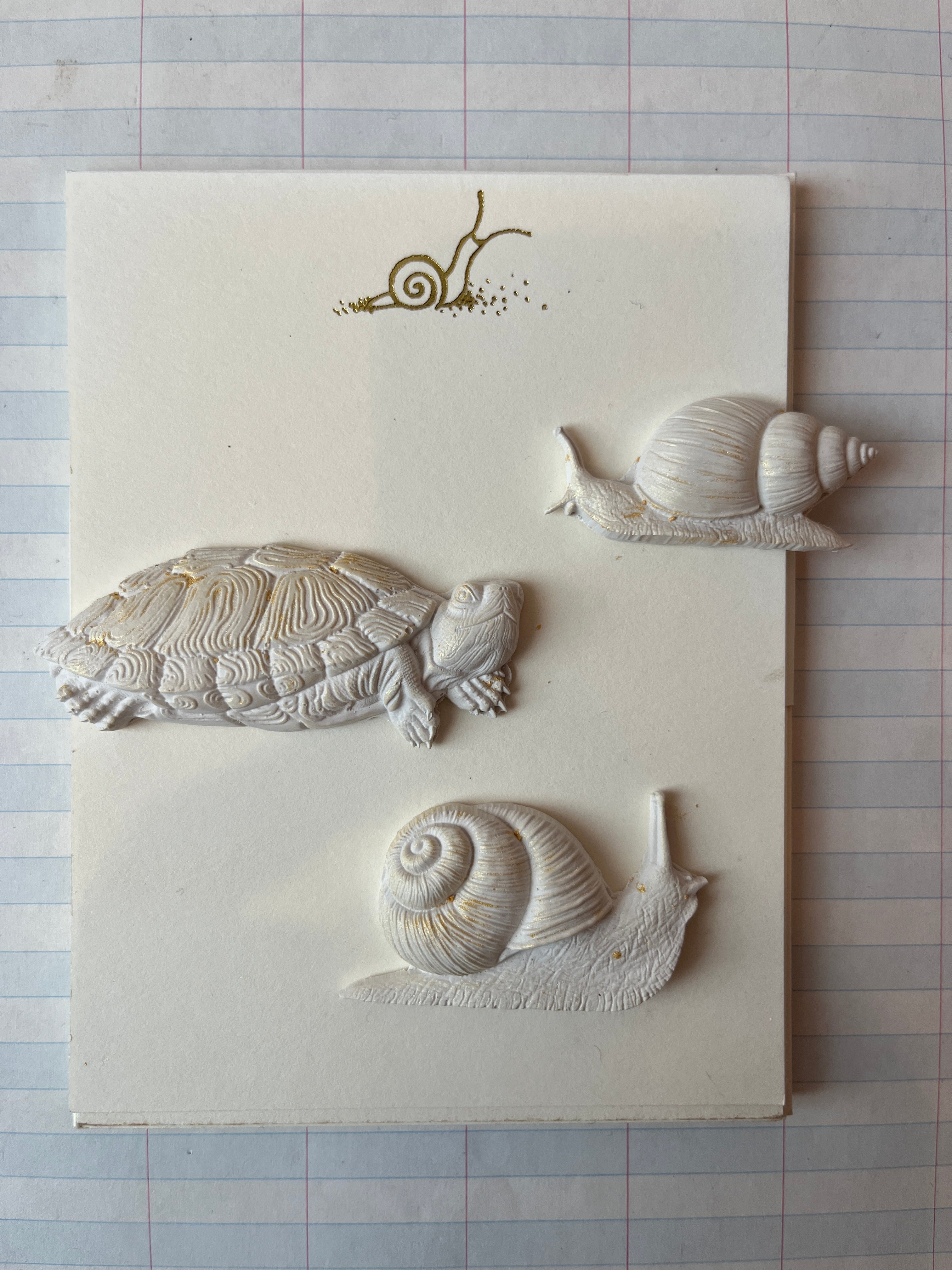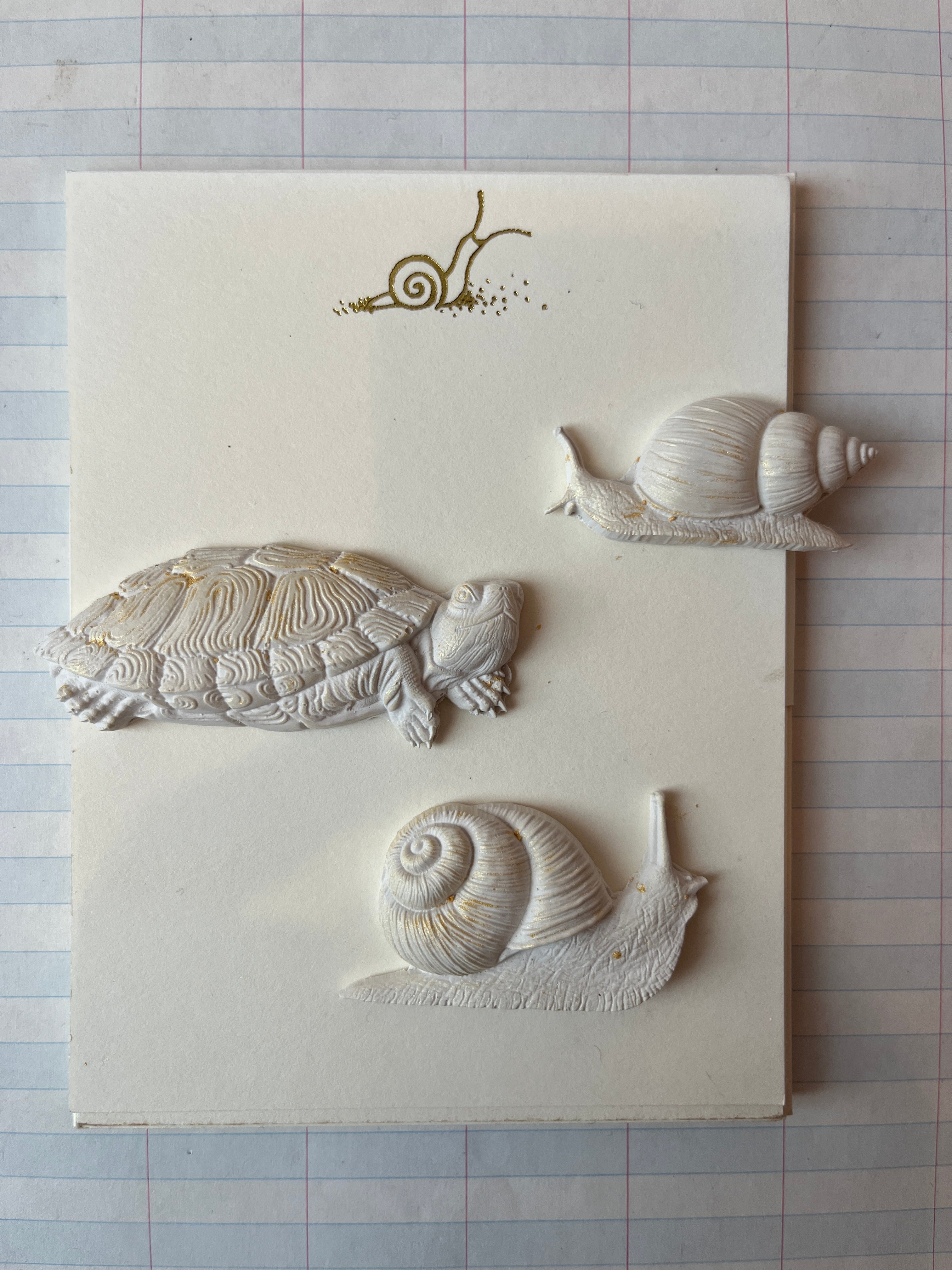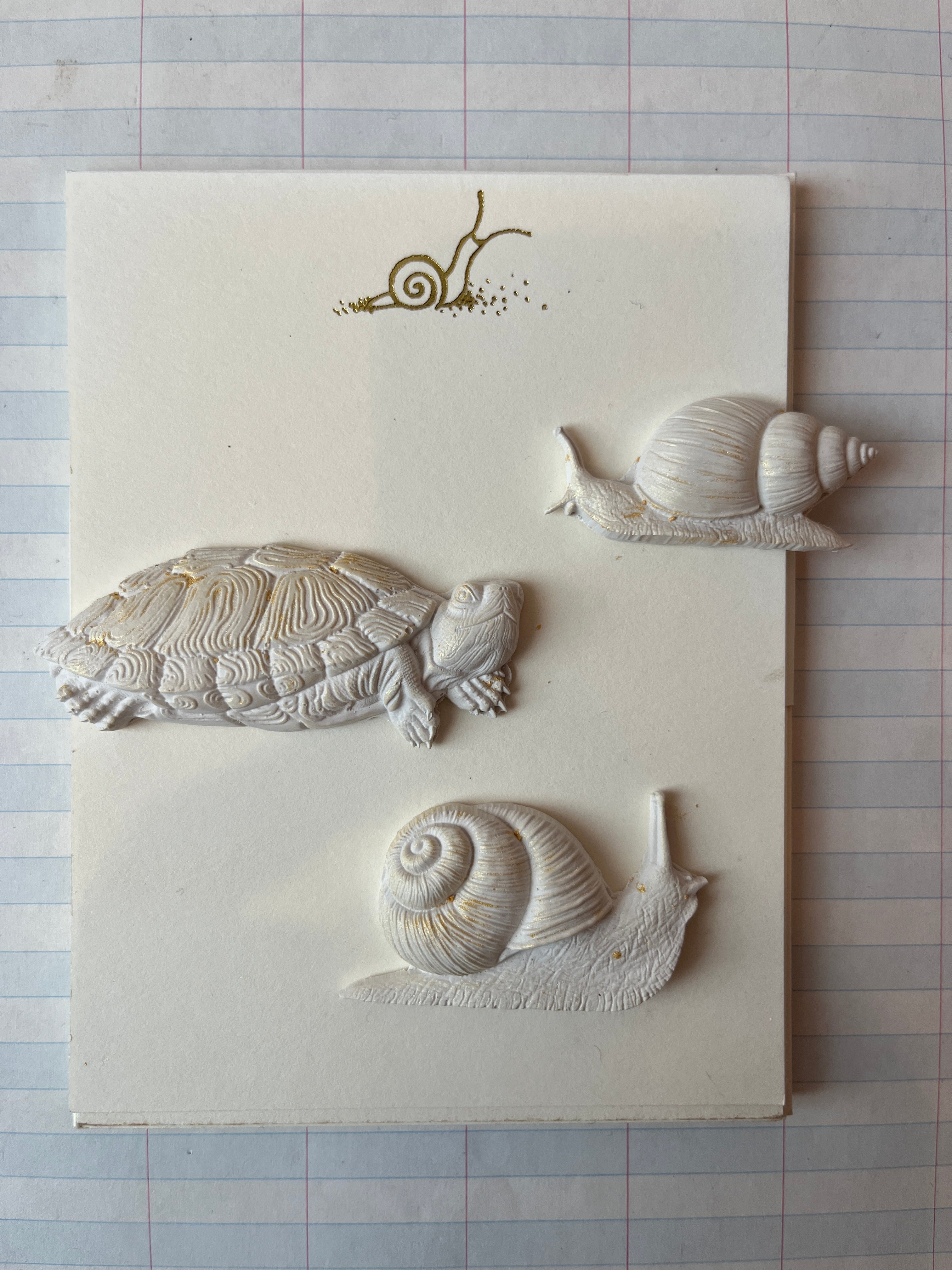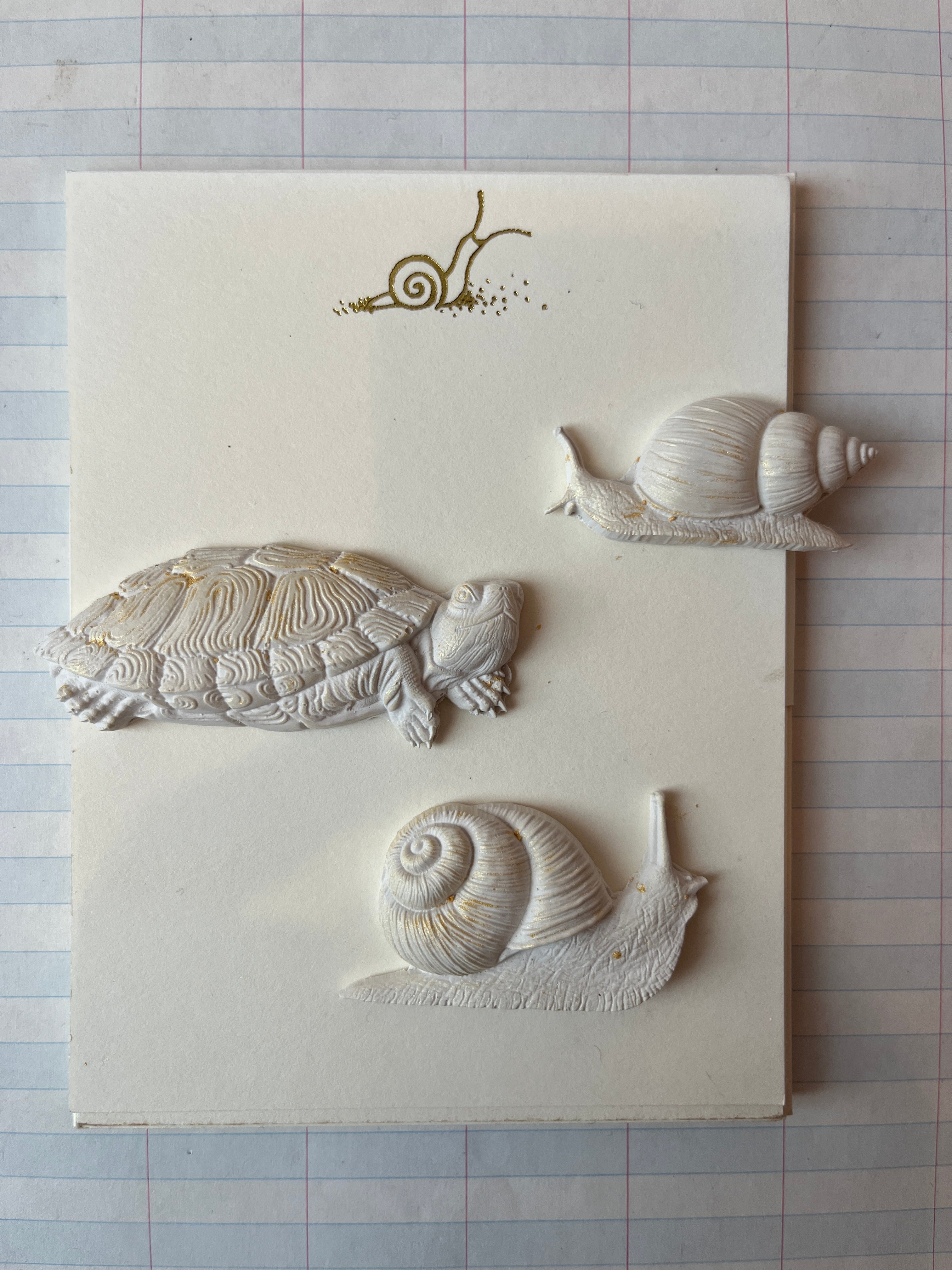 Slow and Steady Token Set
Slow and Steady Wins the Race was originally about the Tortoise and the Hare.  Our other slow-pokes are these two snail friends.  These hand-poured plaster tokens are the perfect symbols to share with someone who needs a little encouragement.
Pair with our foil-pressed snail mail stationery set for a little extra boost.
You will receive one plaster tortoise and two plaster snails.