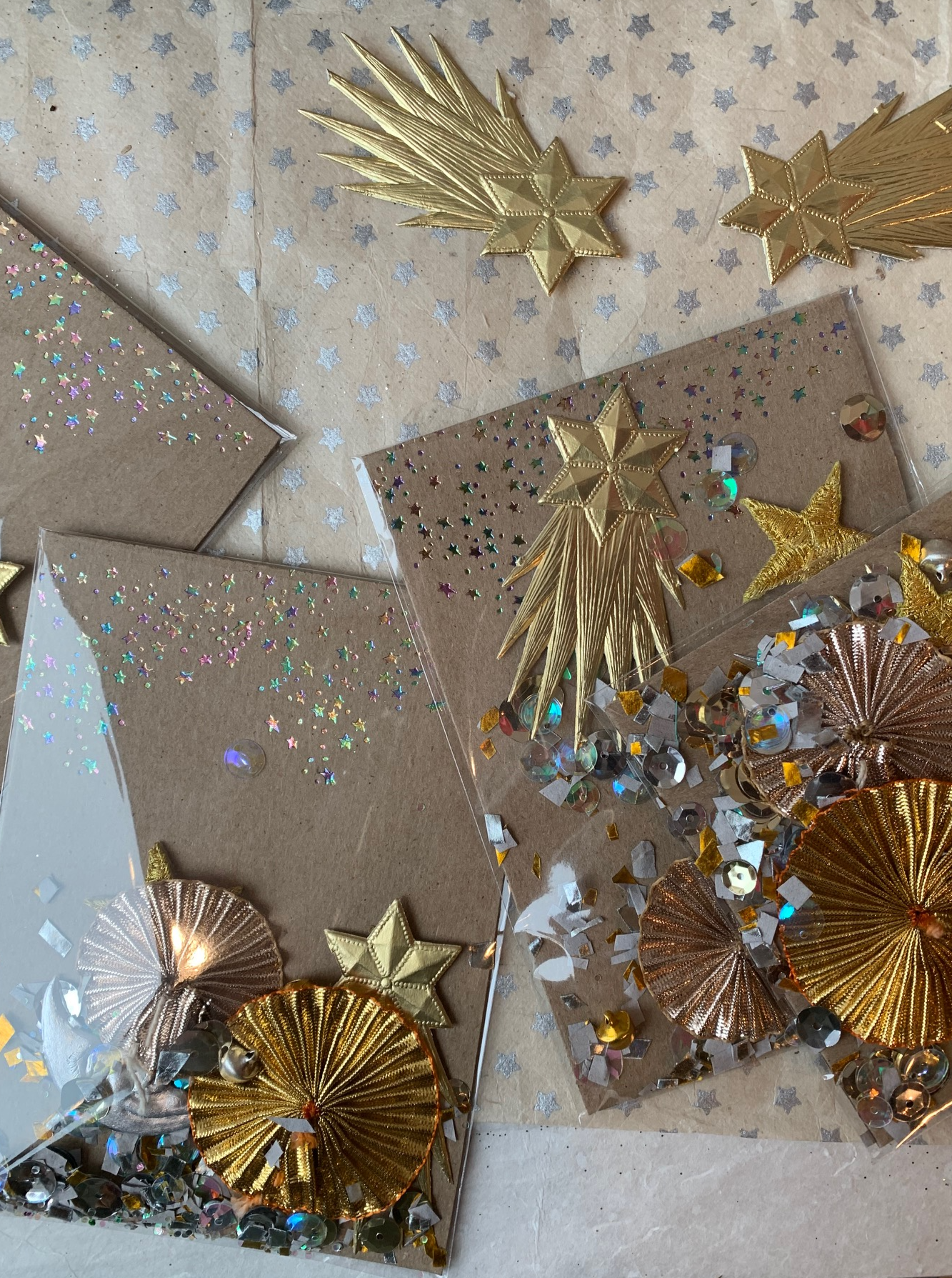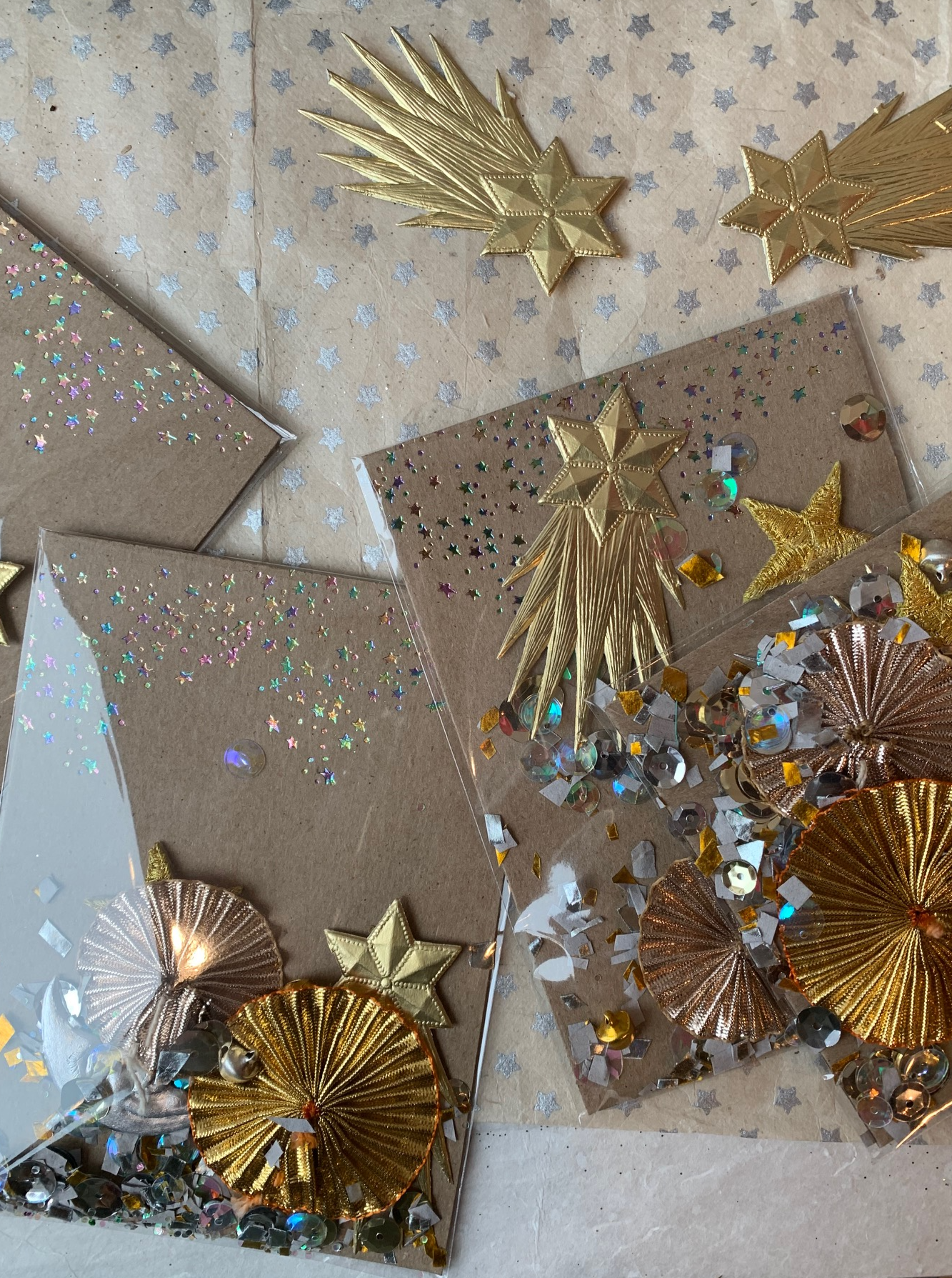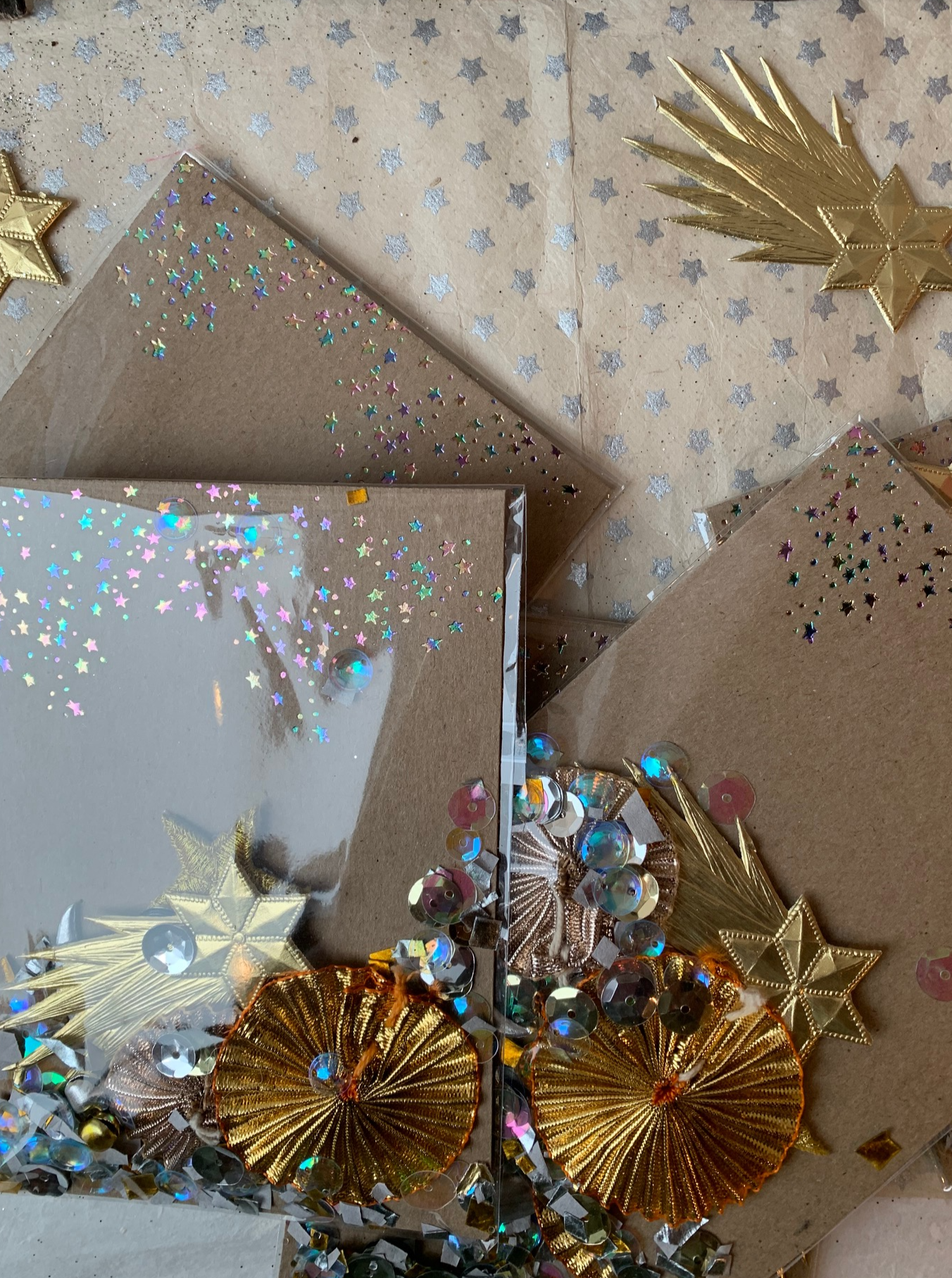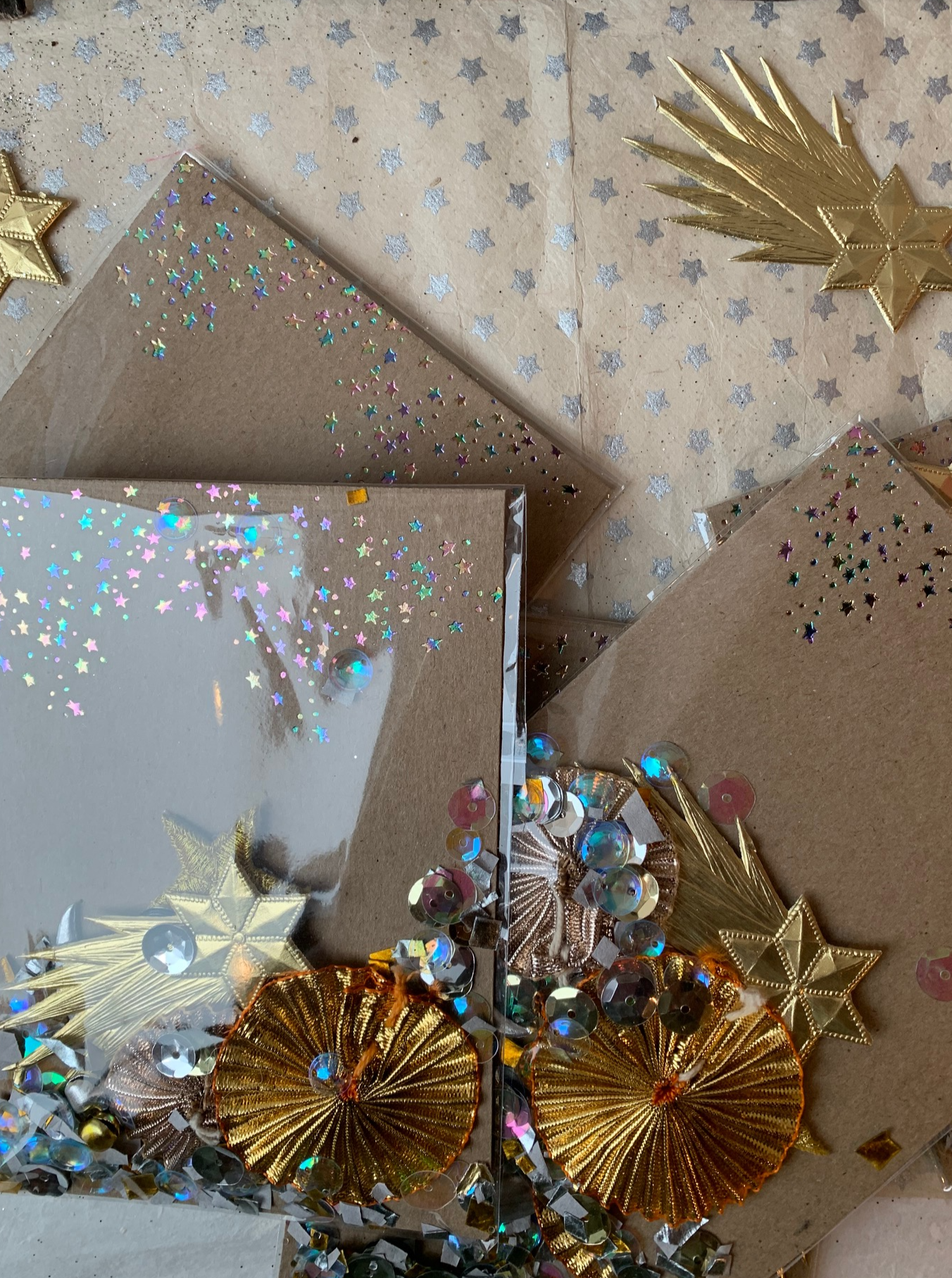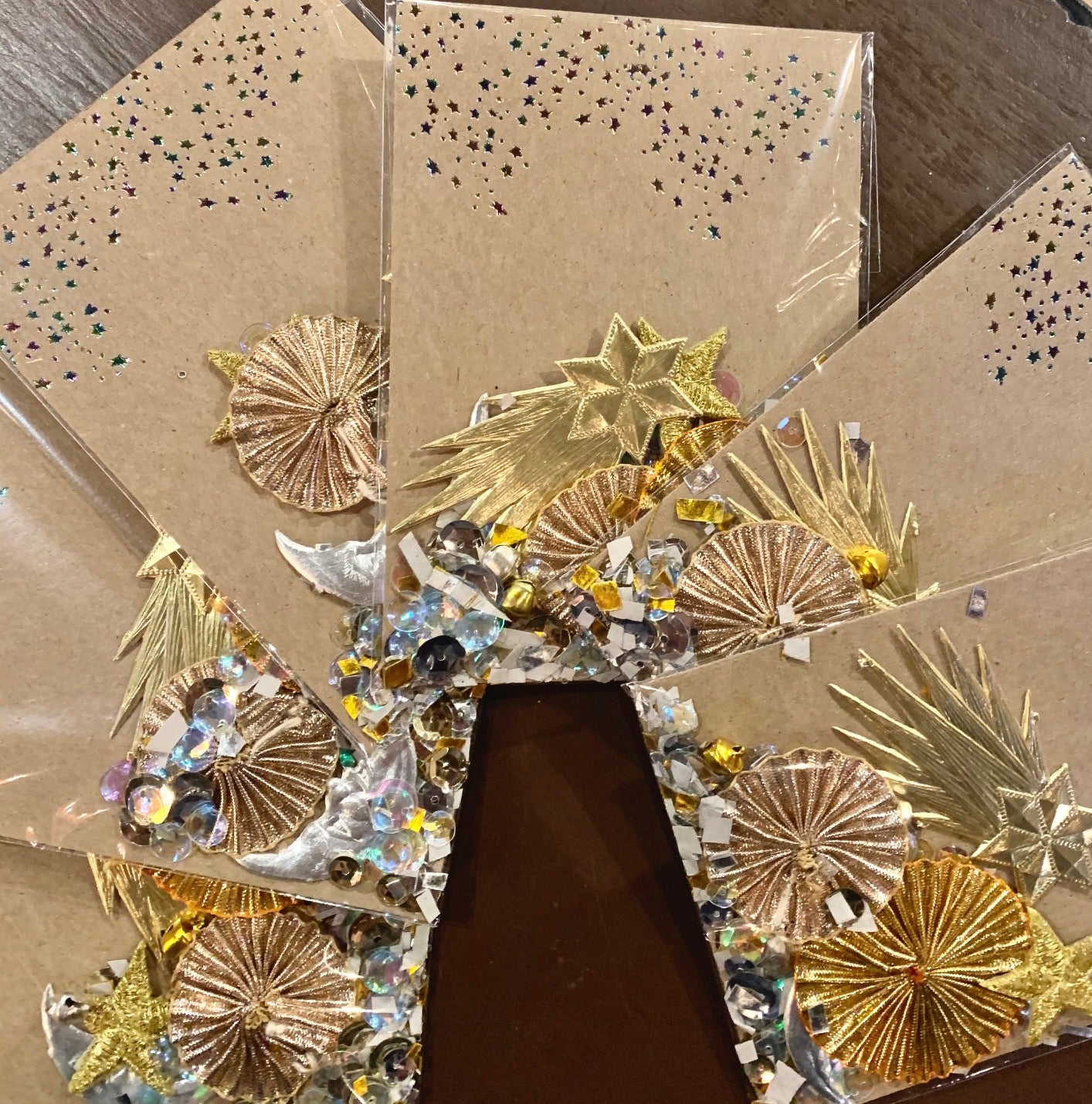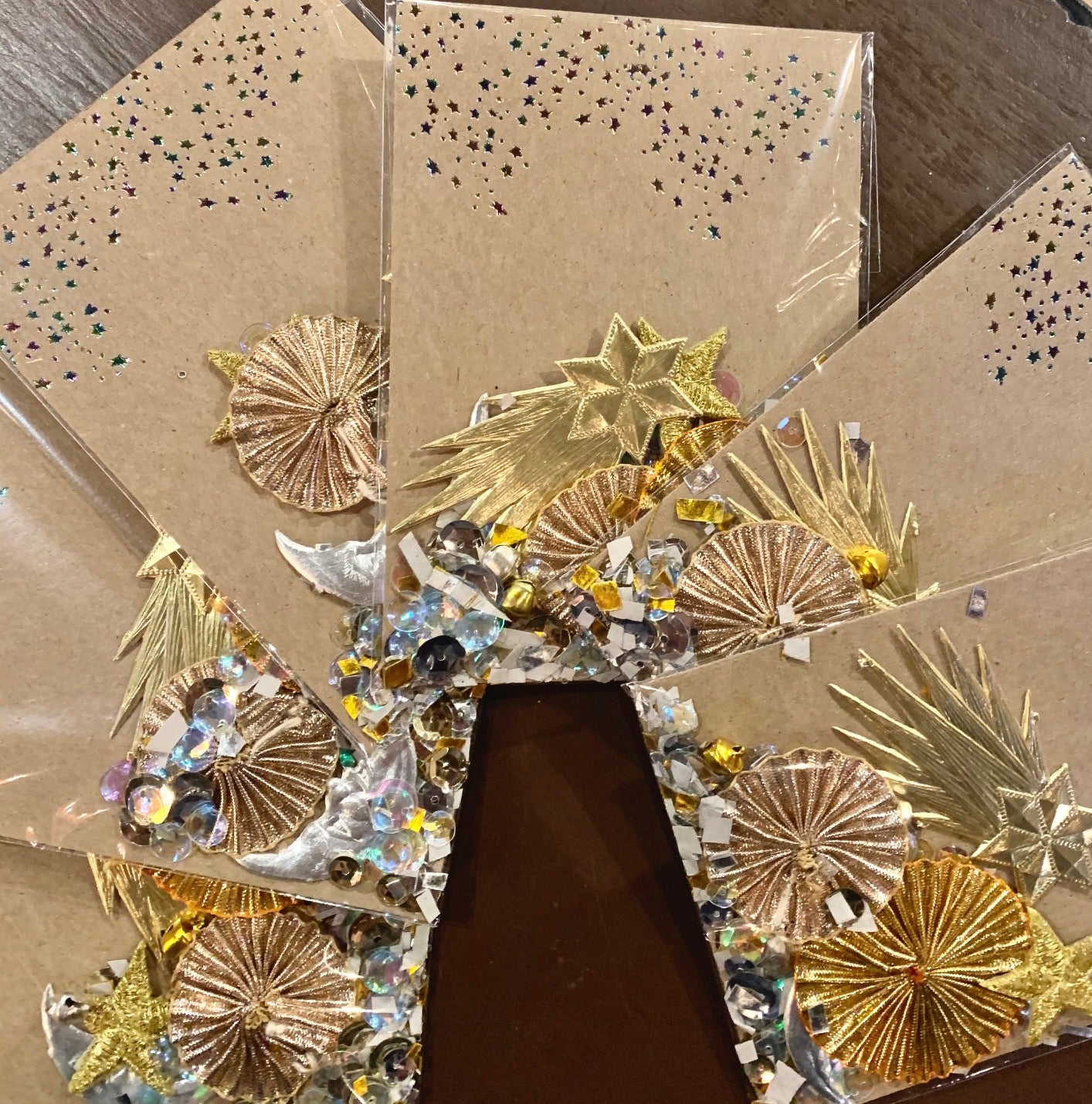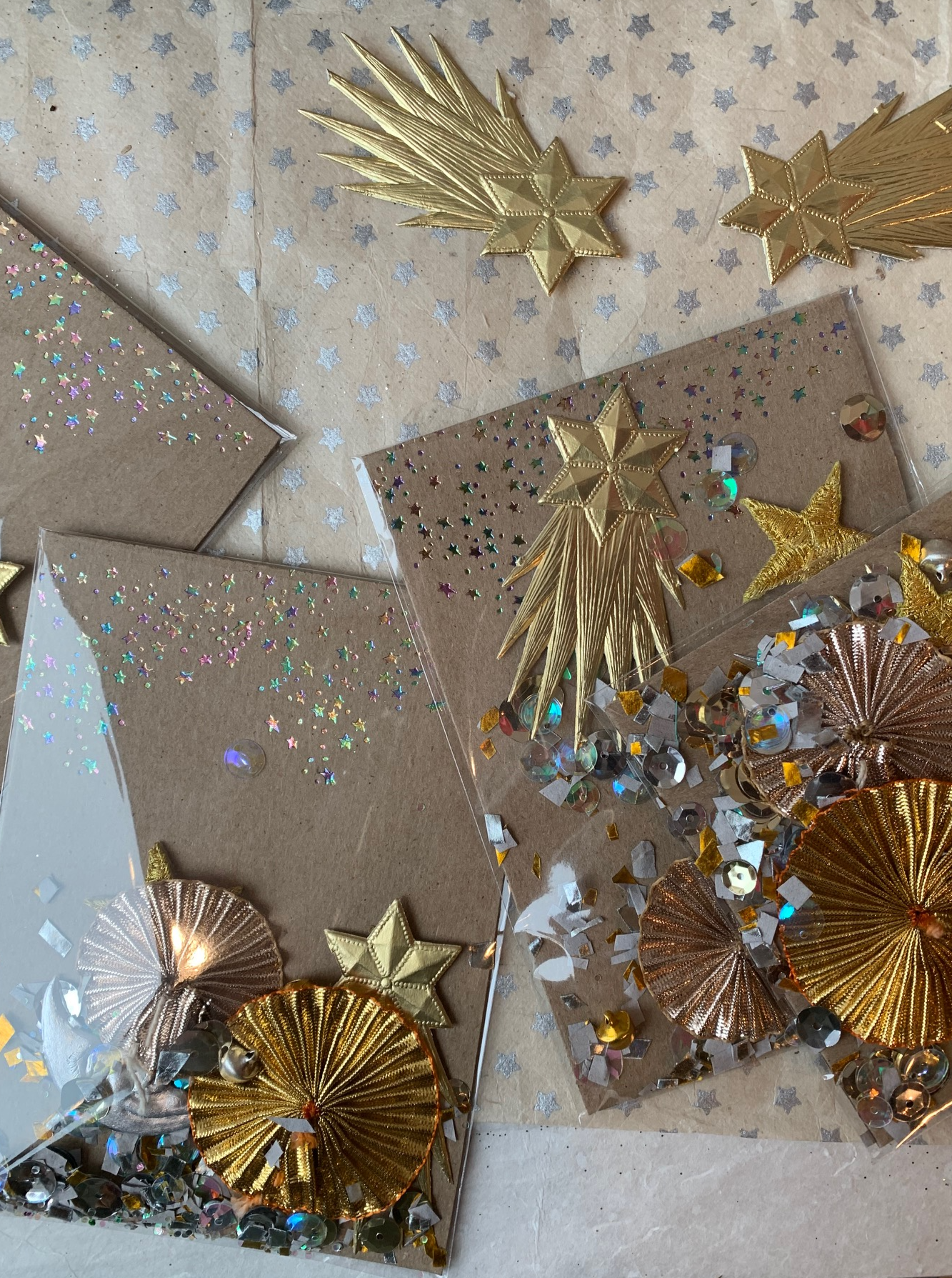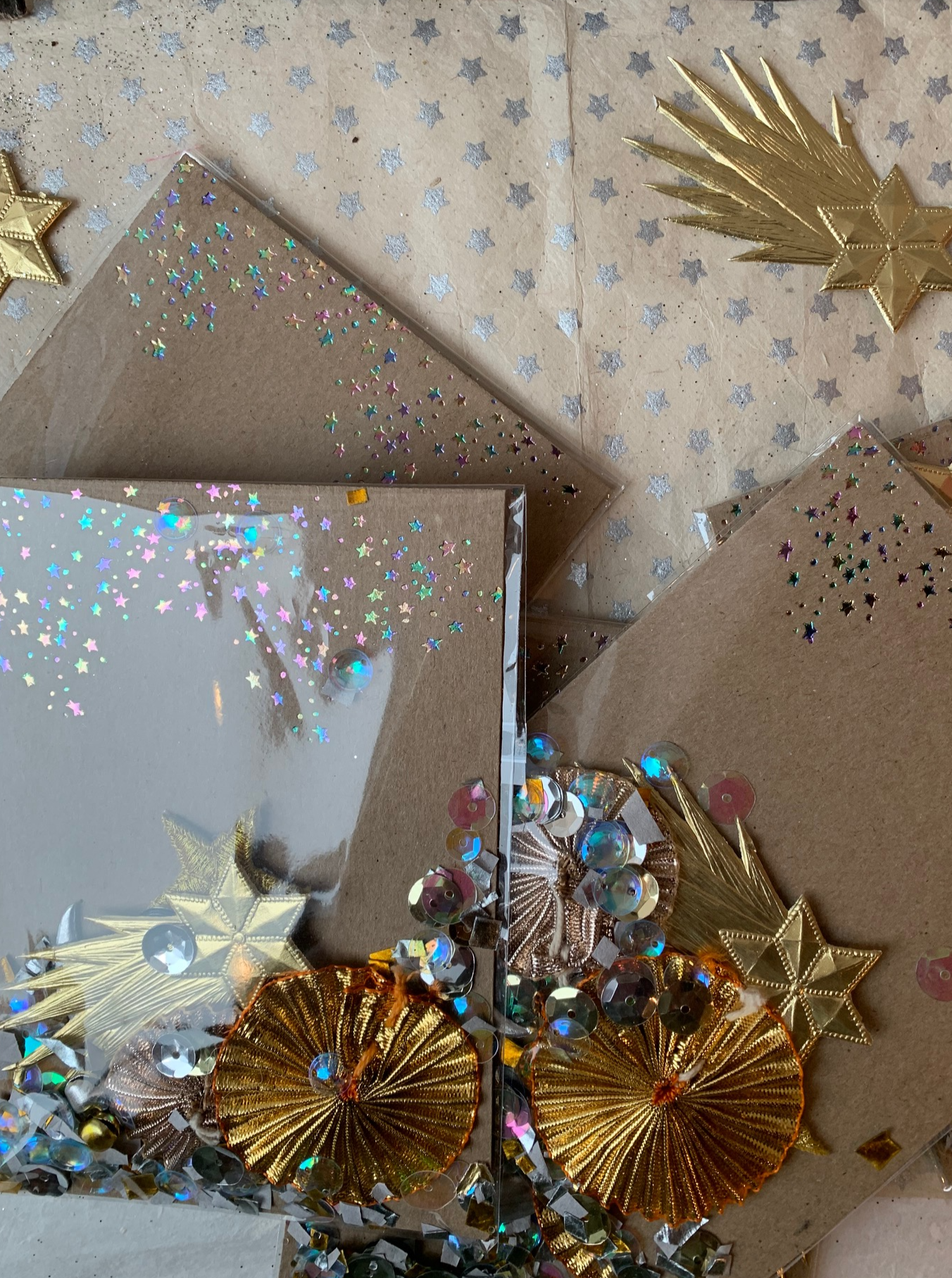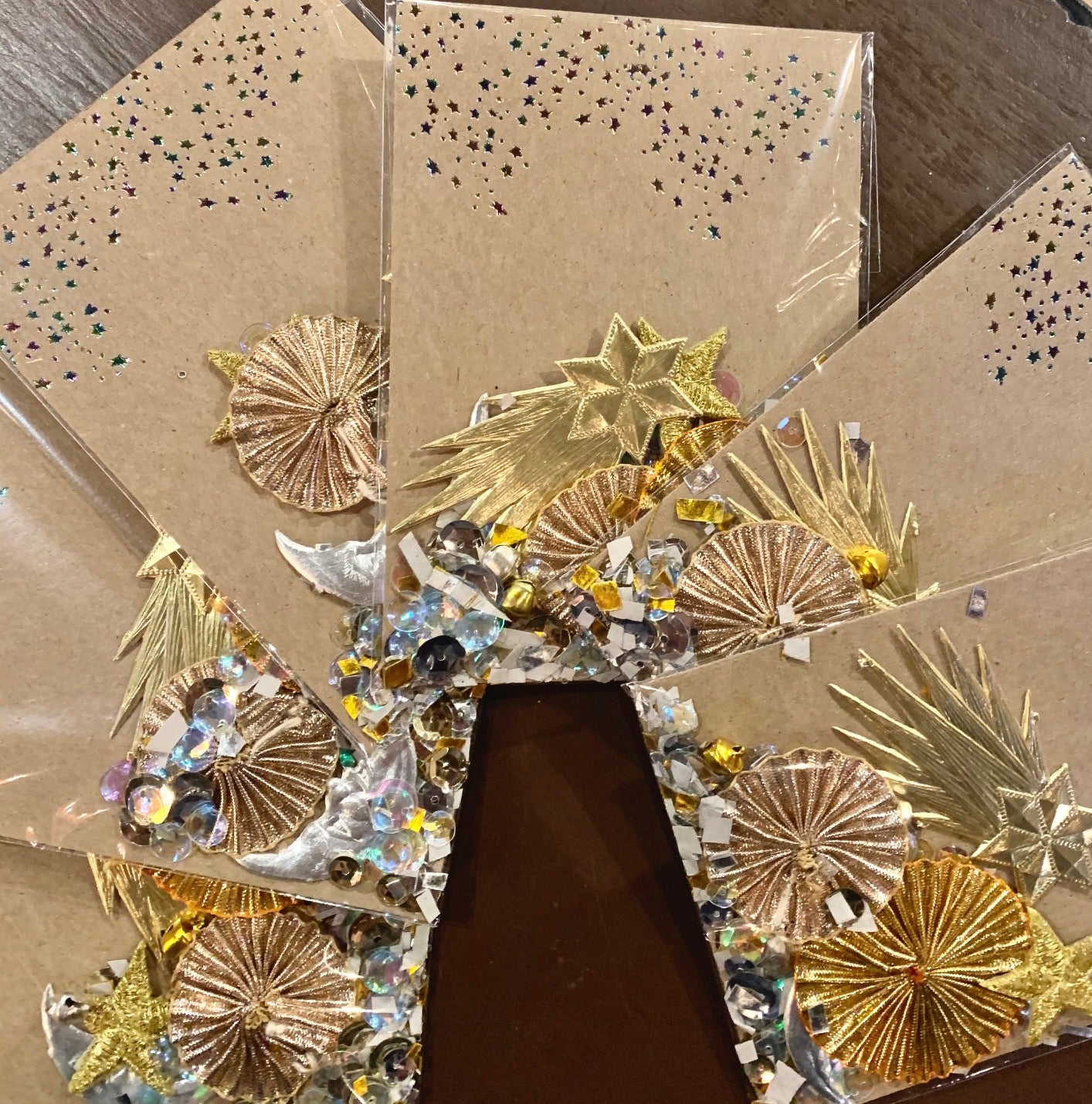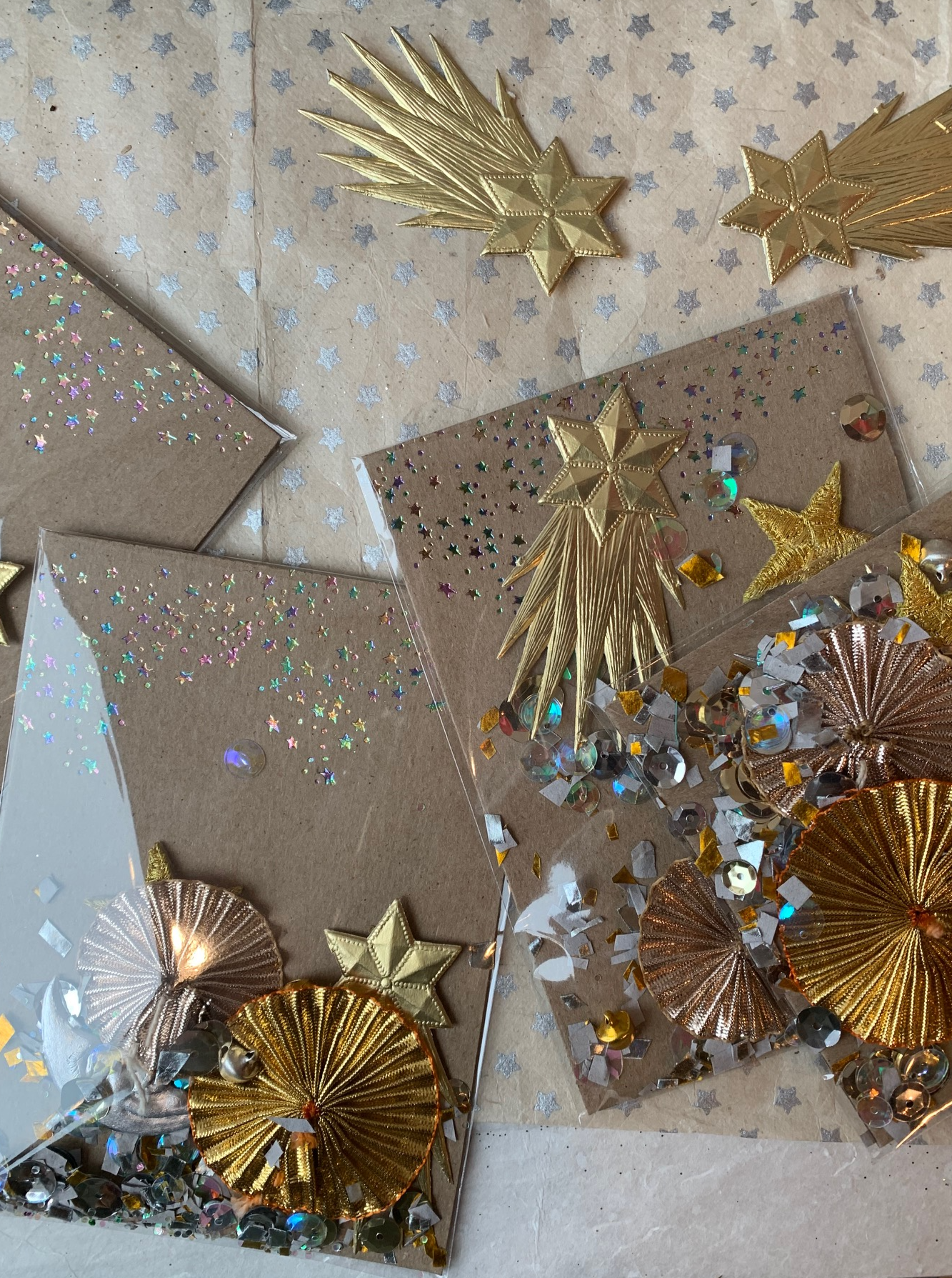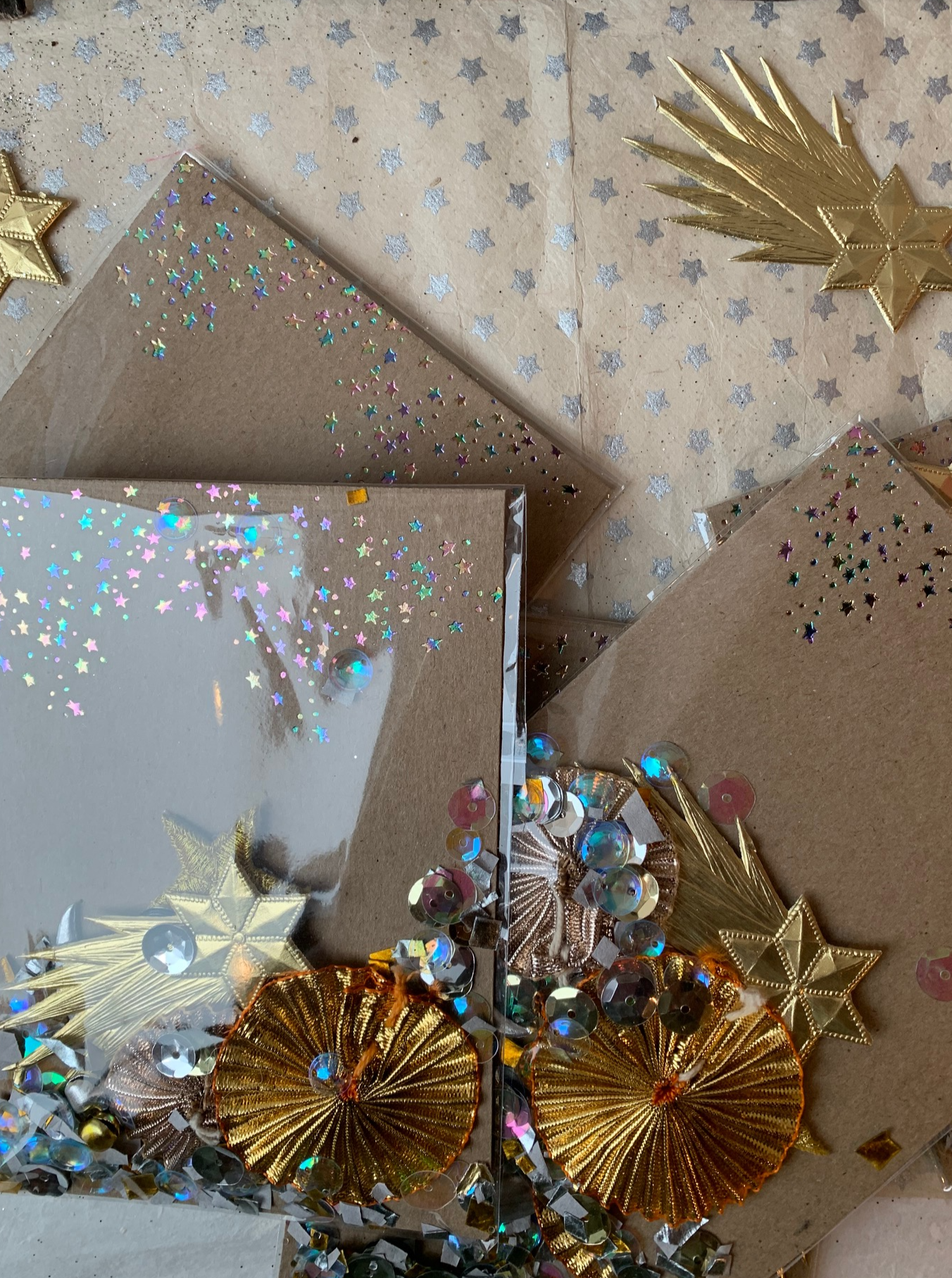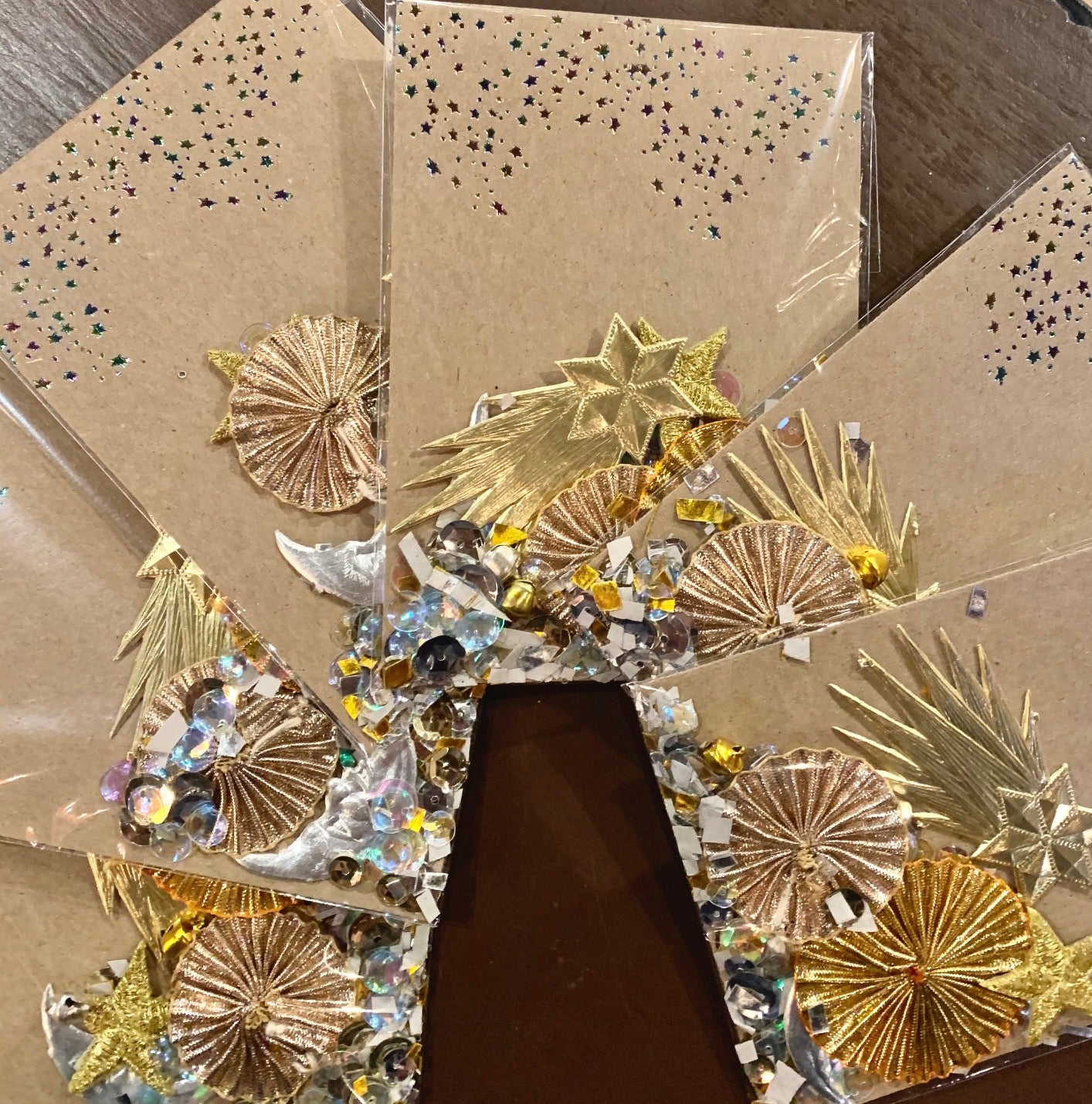 Falling Star Parcel
Catch a falling star and put it in your pocket, save it for a rainy day!
Sprinklings of magical materials make up this little parcel.  Metallic dresden foils, pinwheel rosettes, and a smattering of shimmering confetti are tucked into a sleeve with an iridescent star-pressed chipboard card.
a special treat for stargazers and lovers of sparkle.