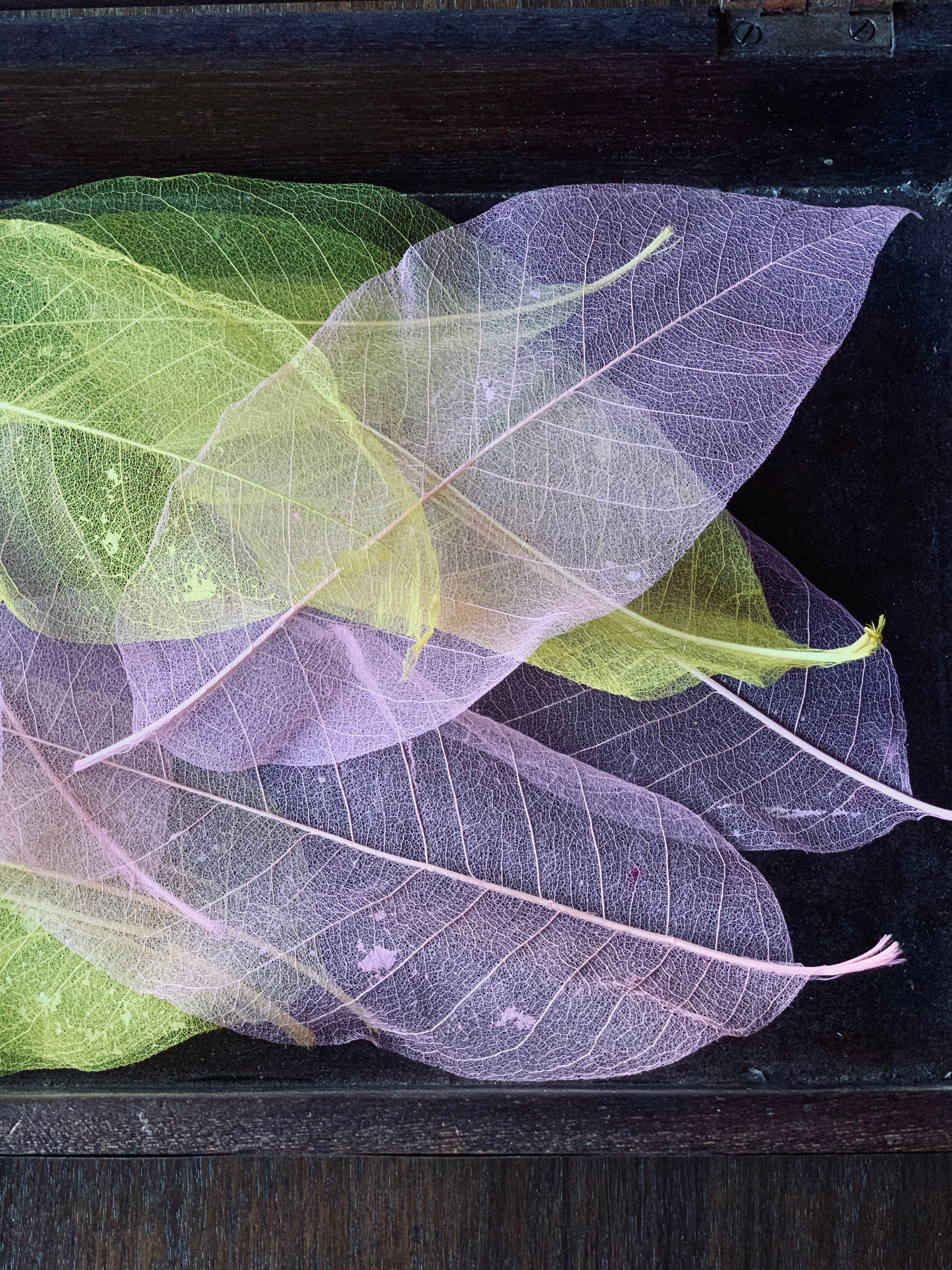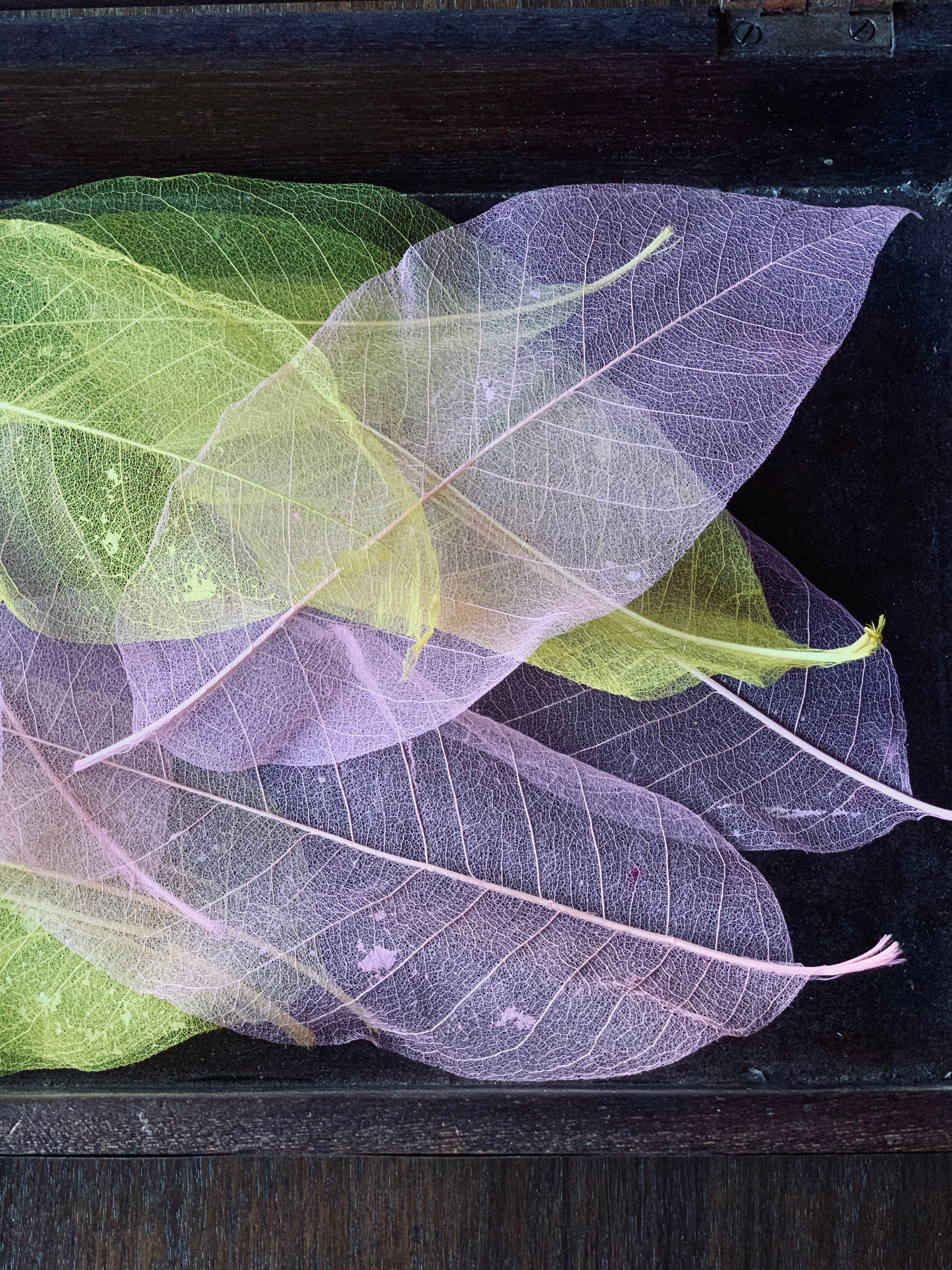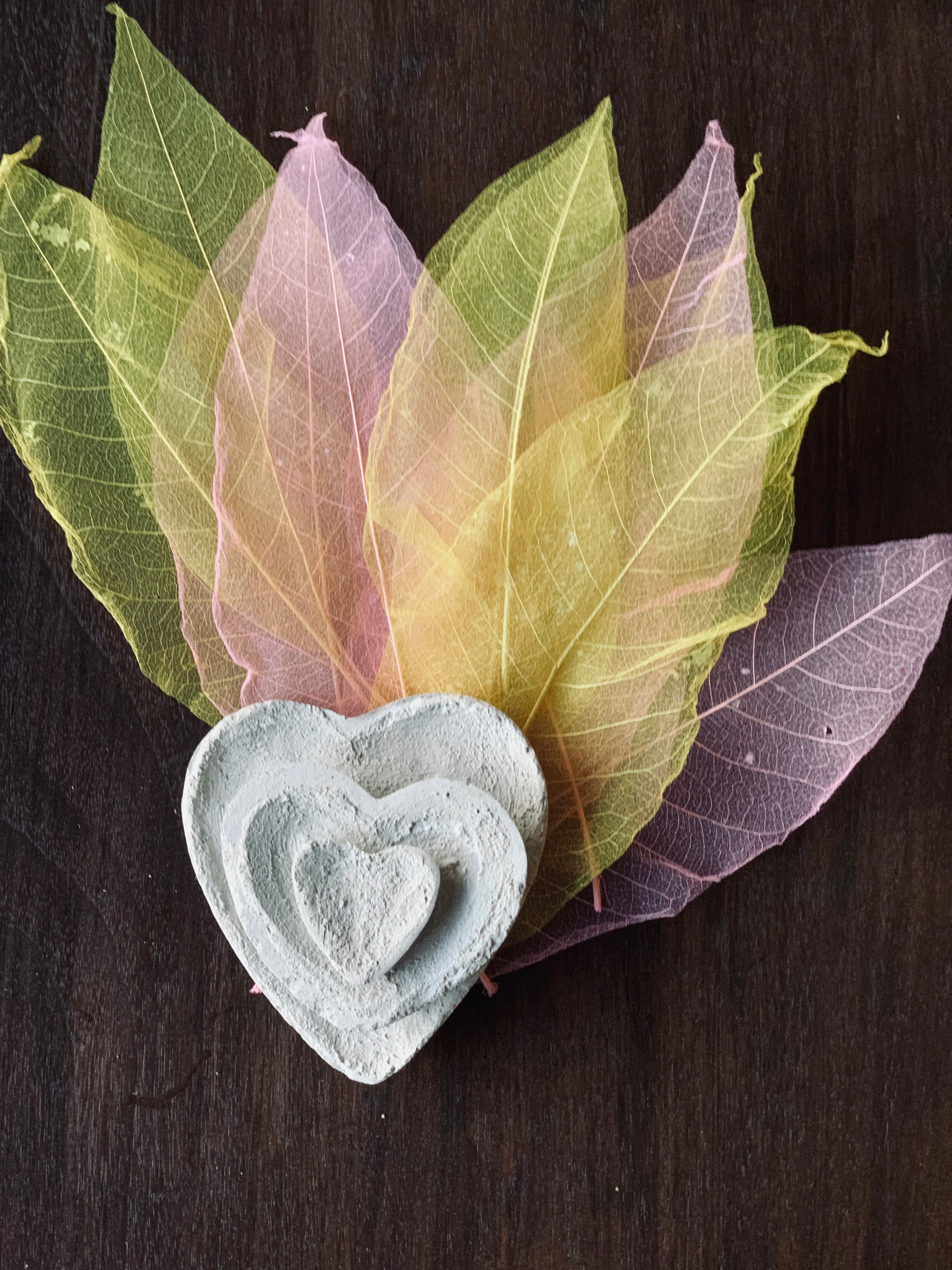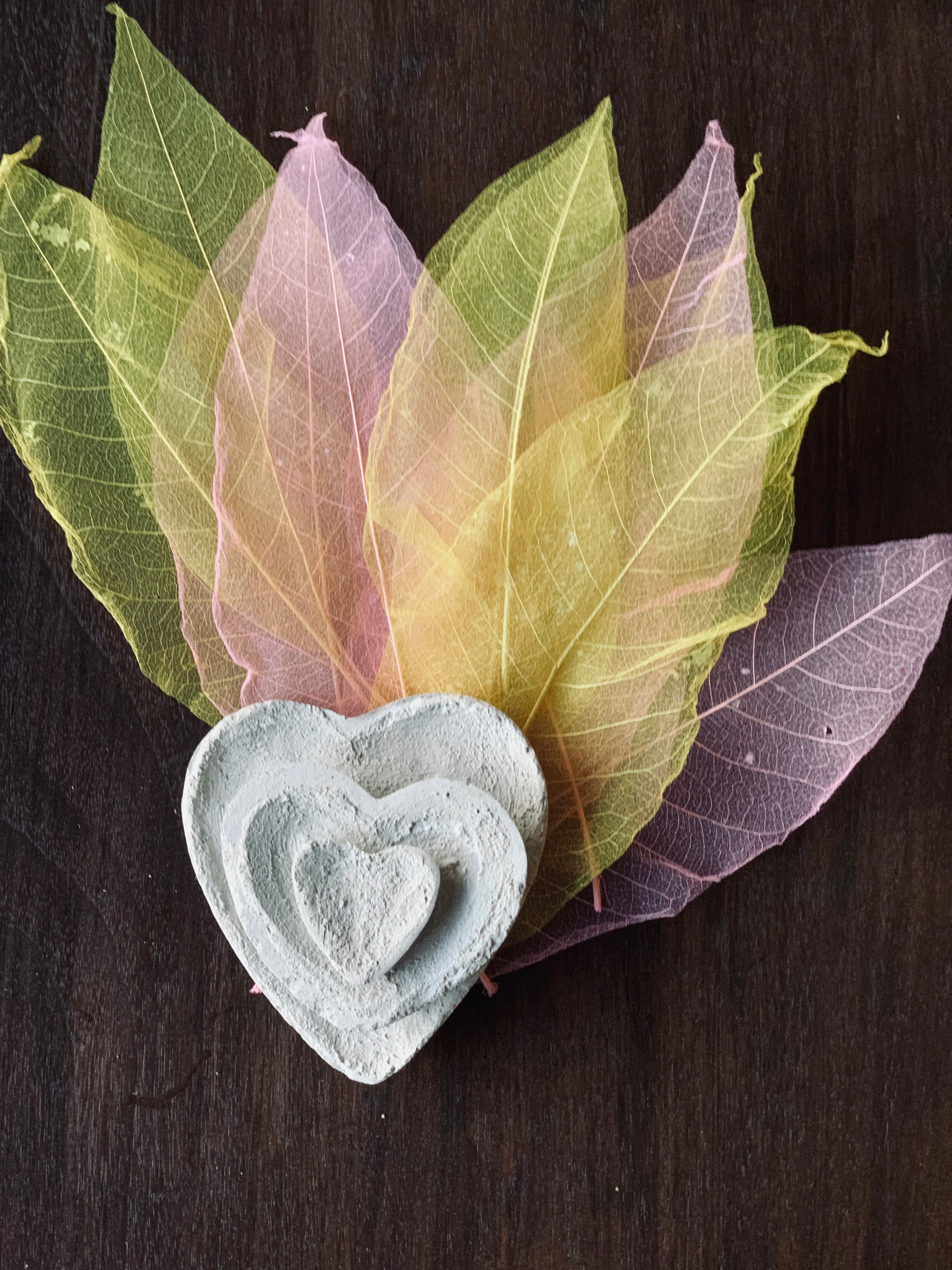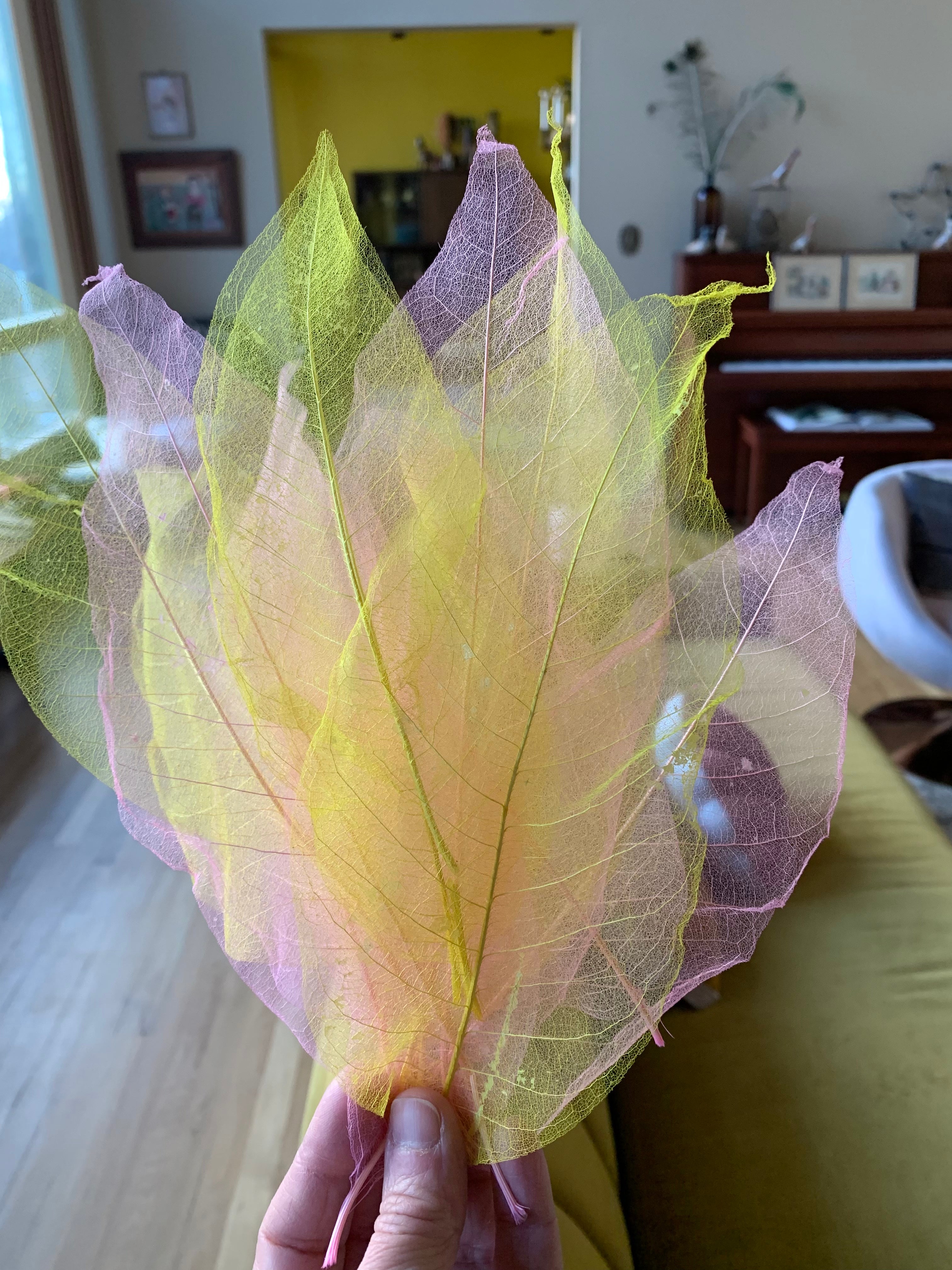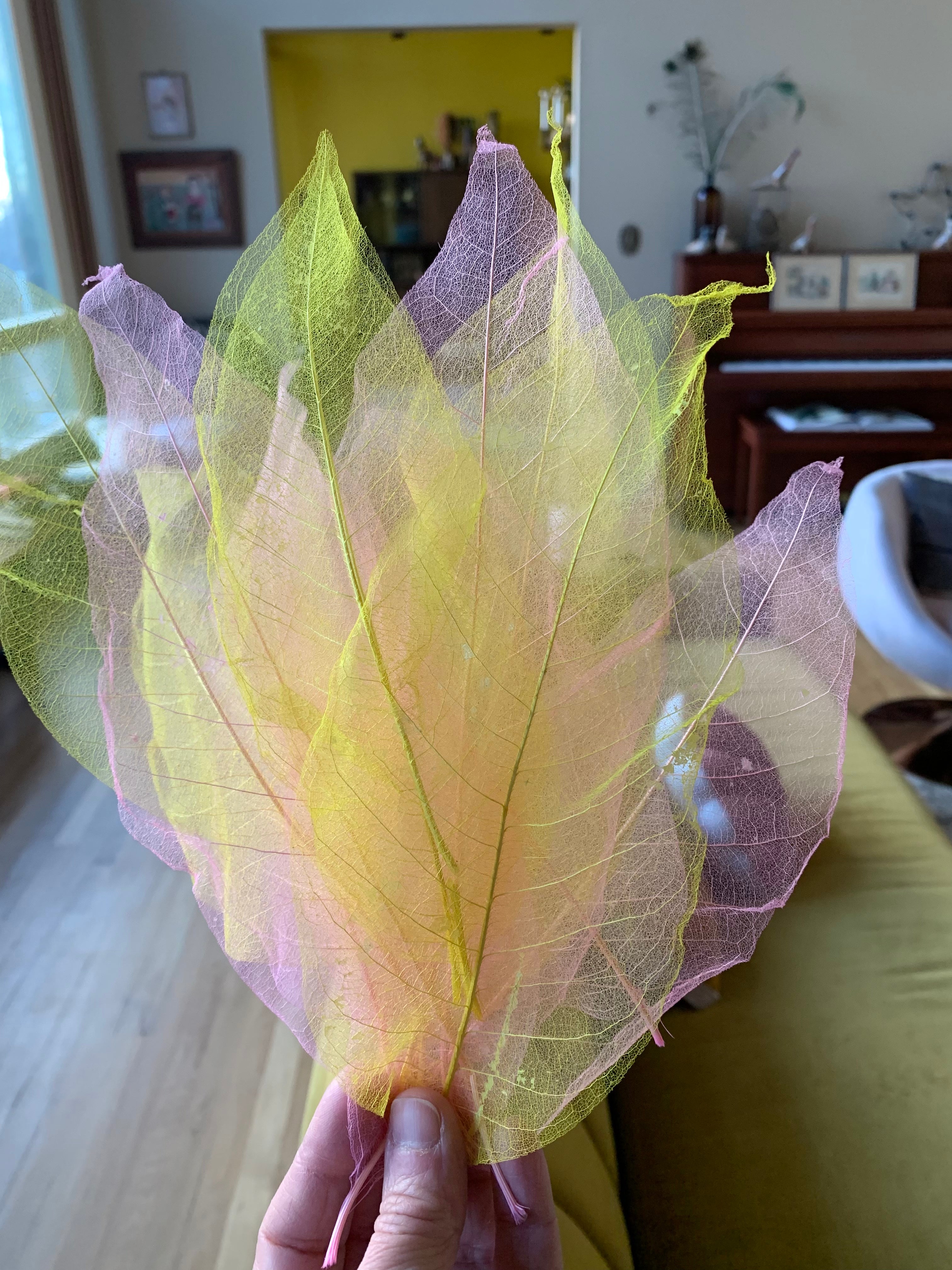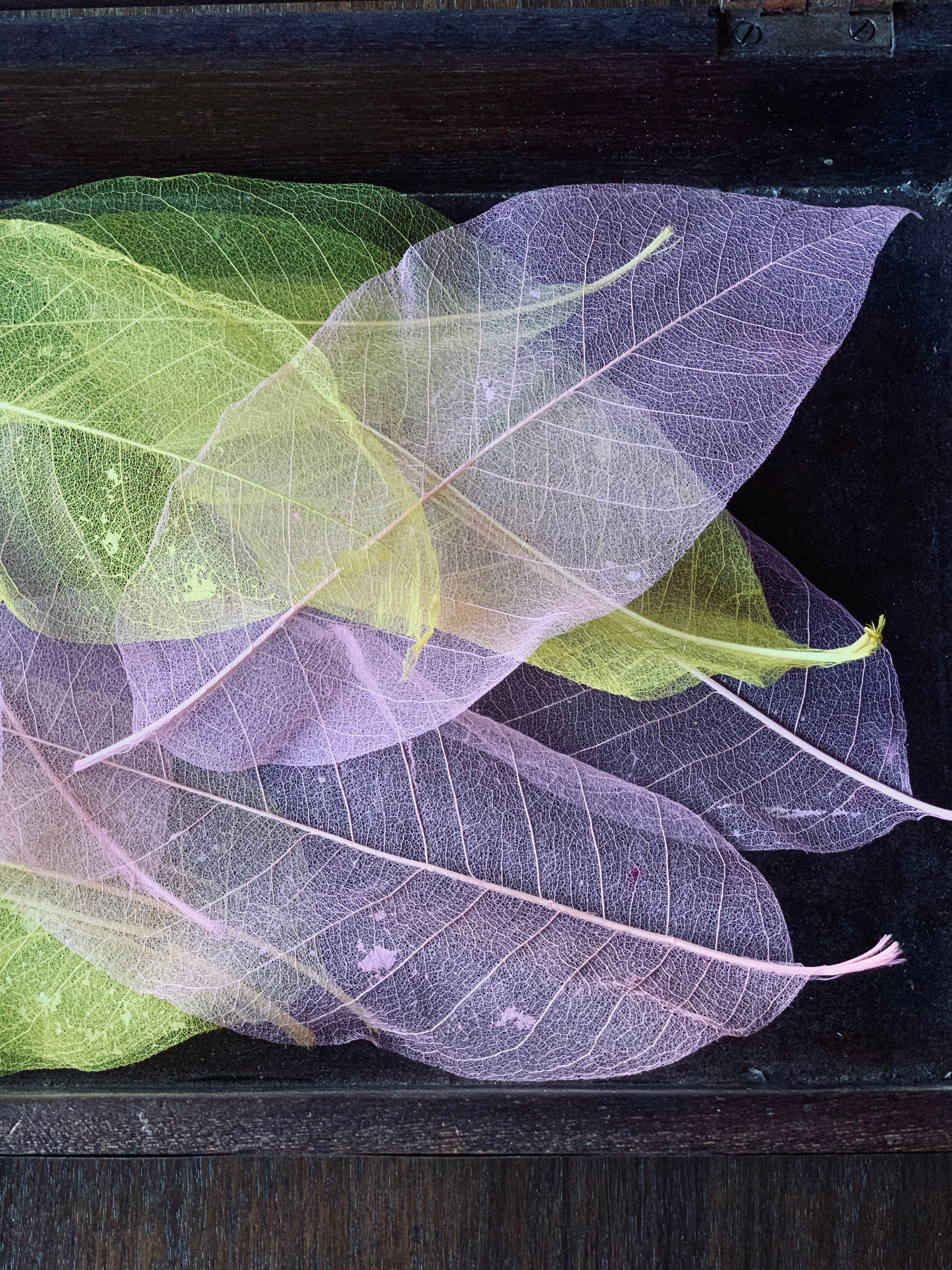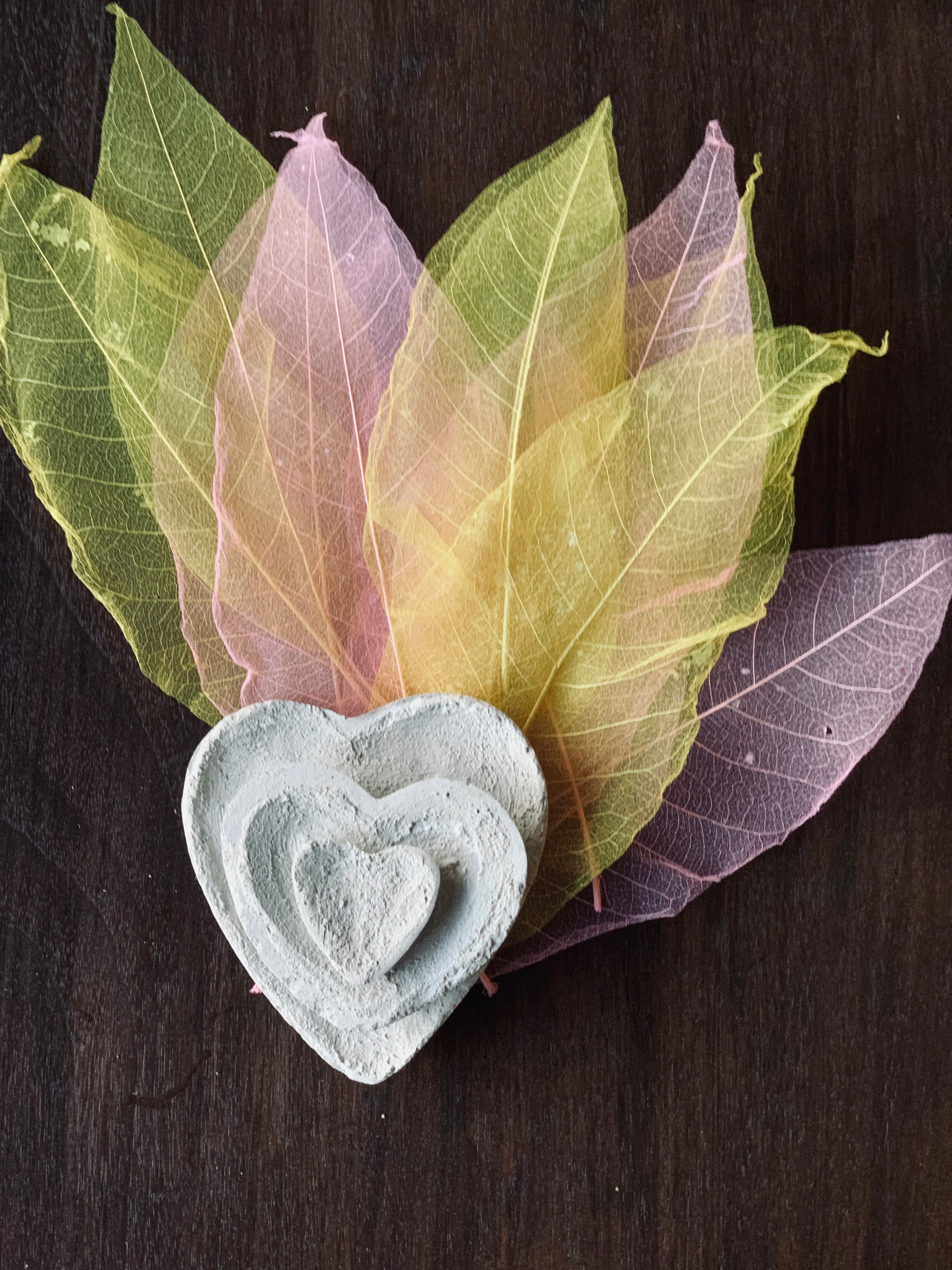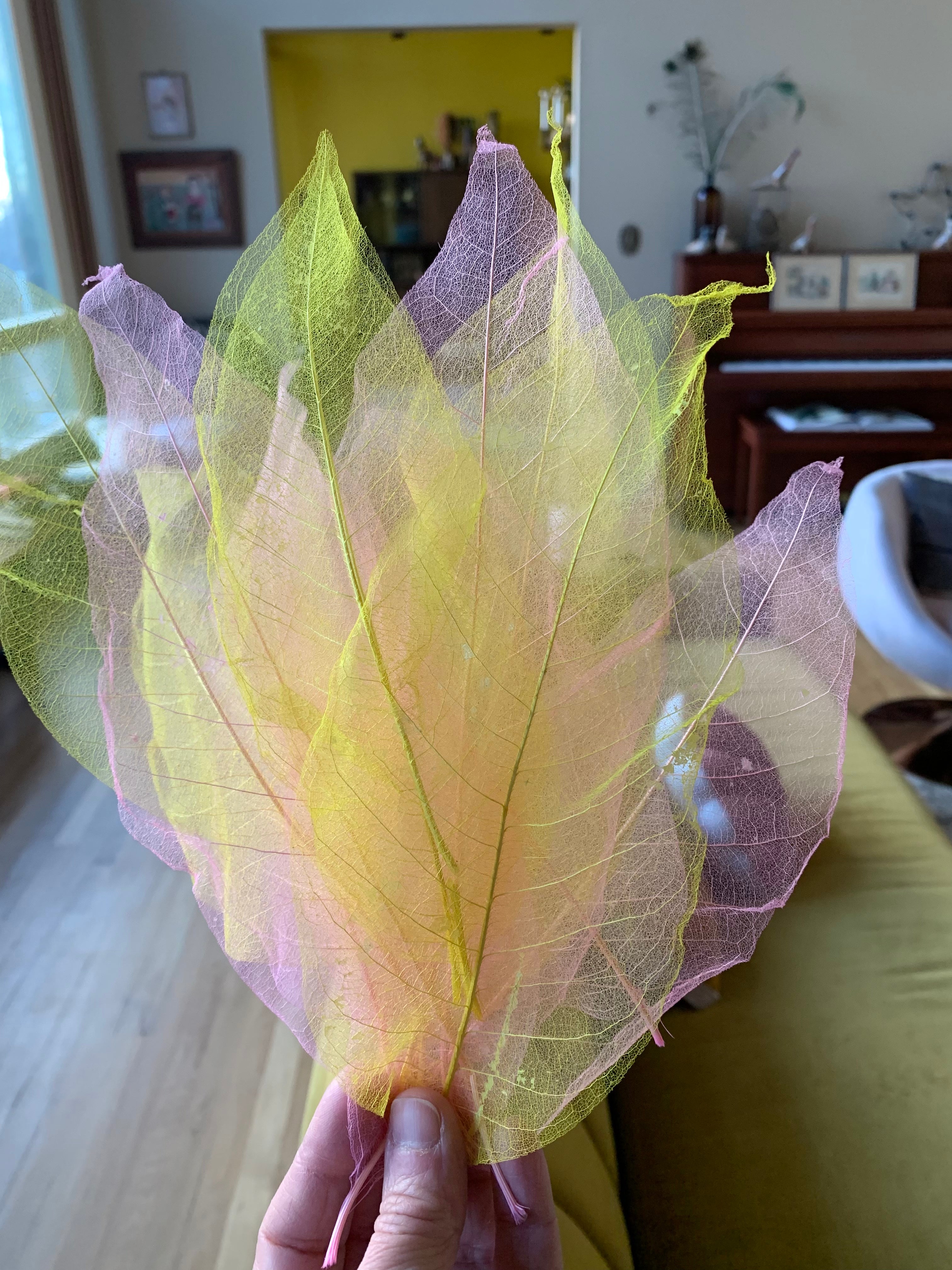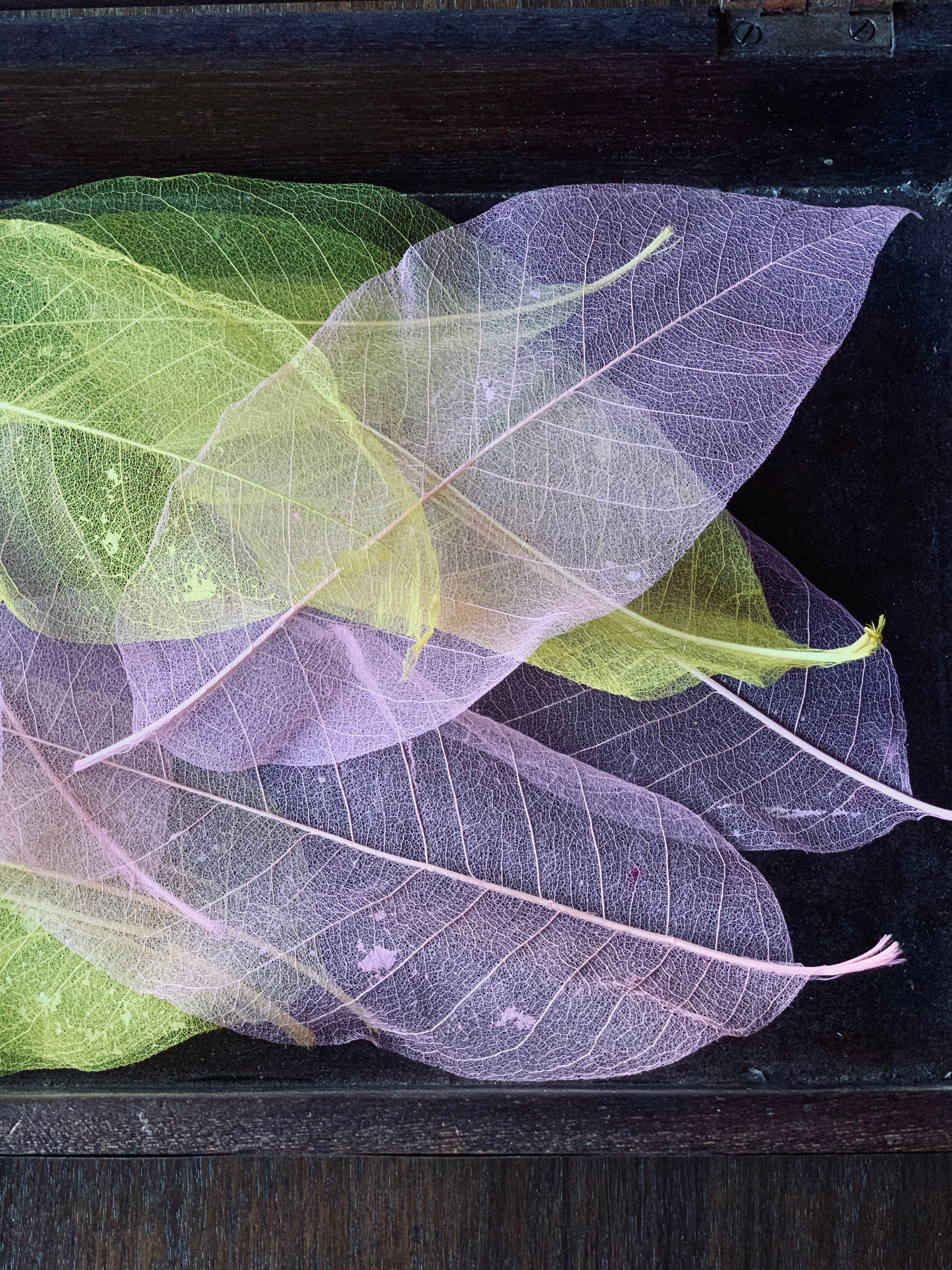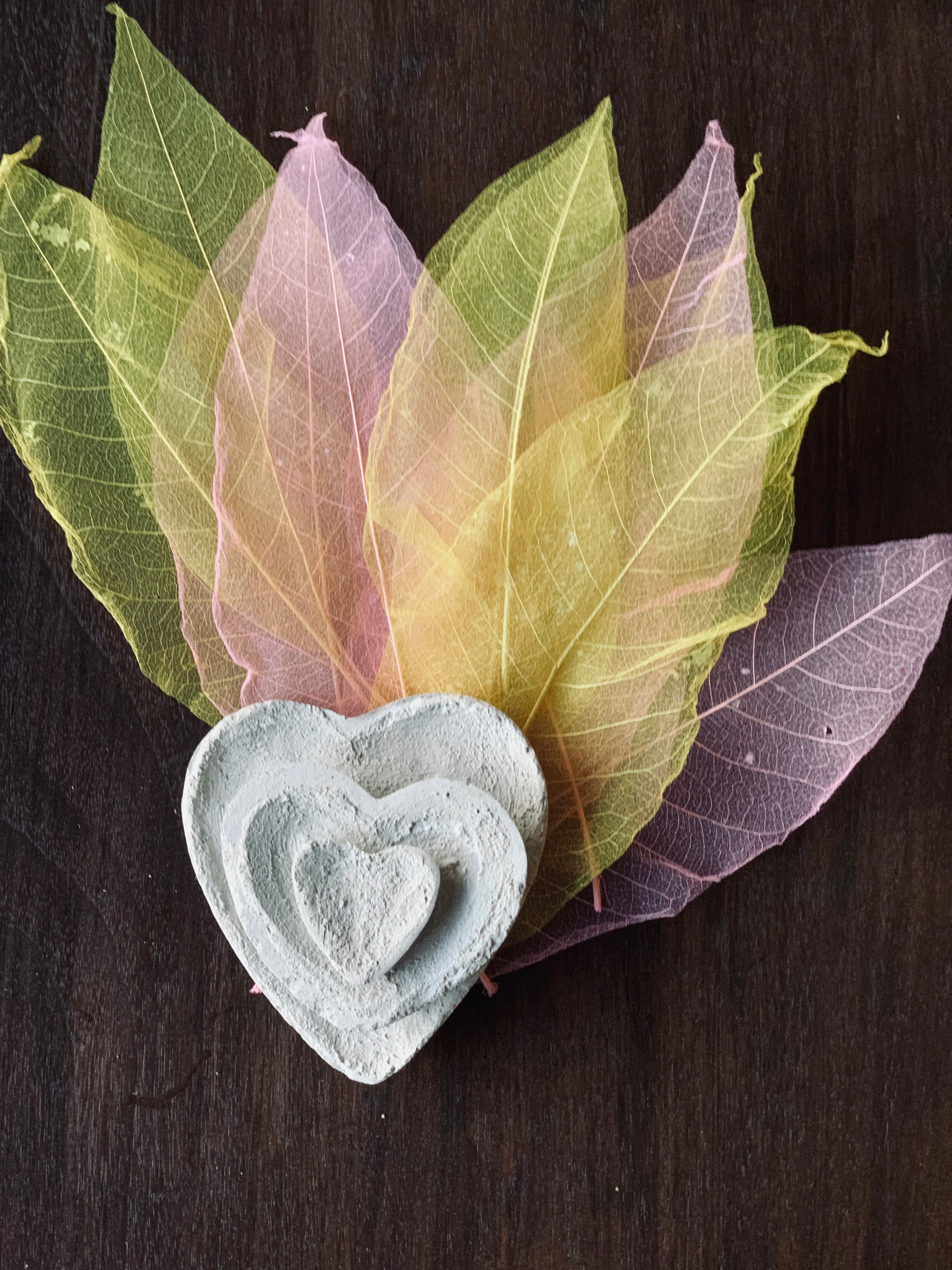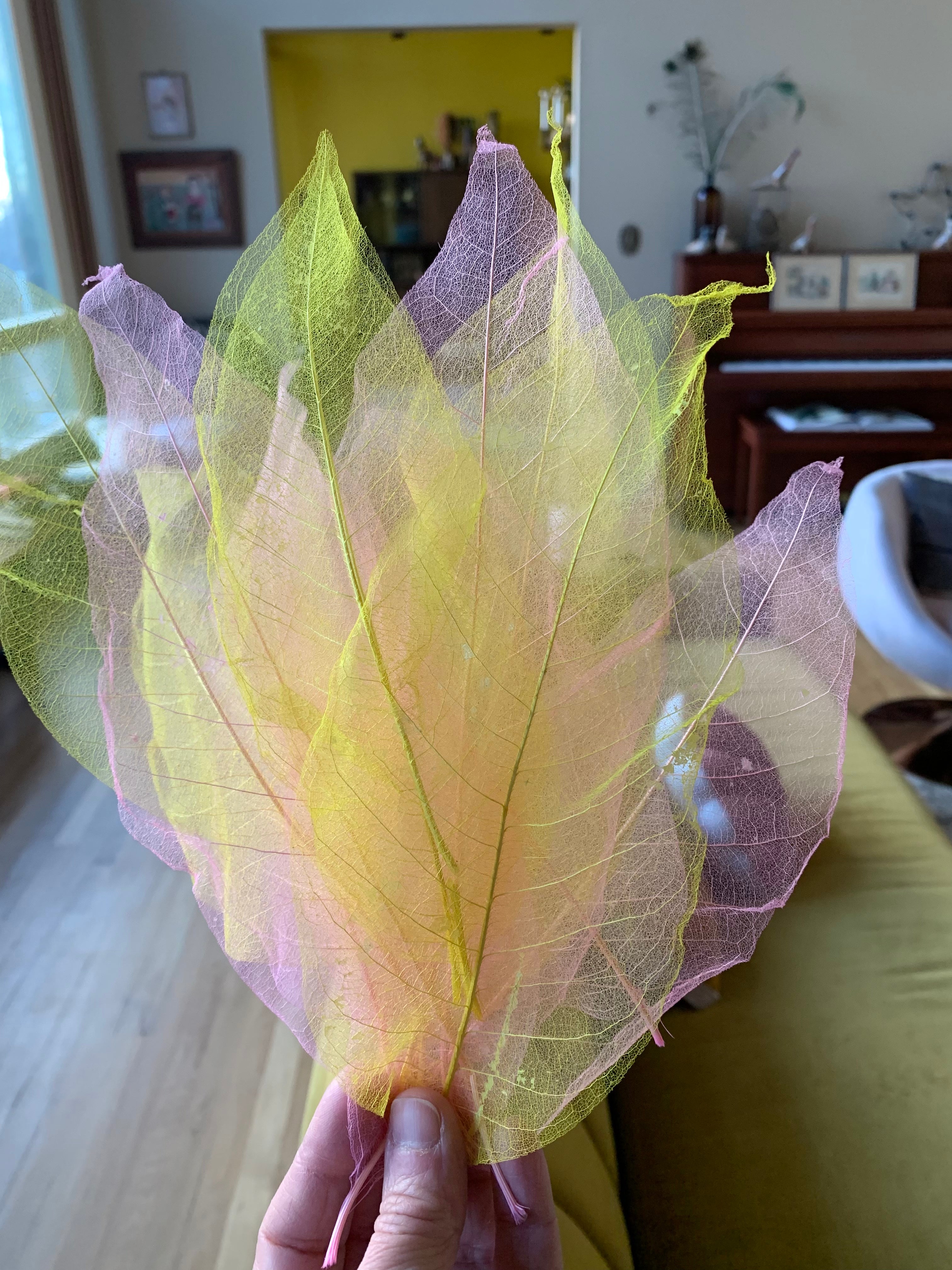 Sheer Hand-Dyed Leaves
Delicate transparent mesh fabric leaves with natural veins are great for crafting, arranging, decorating.  Stunning when facing the light.

Approximately 6" in height.  A set indludes 6 leaves of a single color.
available in pink or yellow.  Concrete hearts are separate listing and not included with this item.