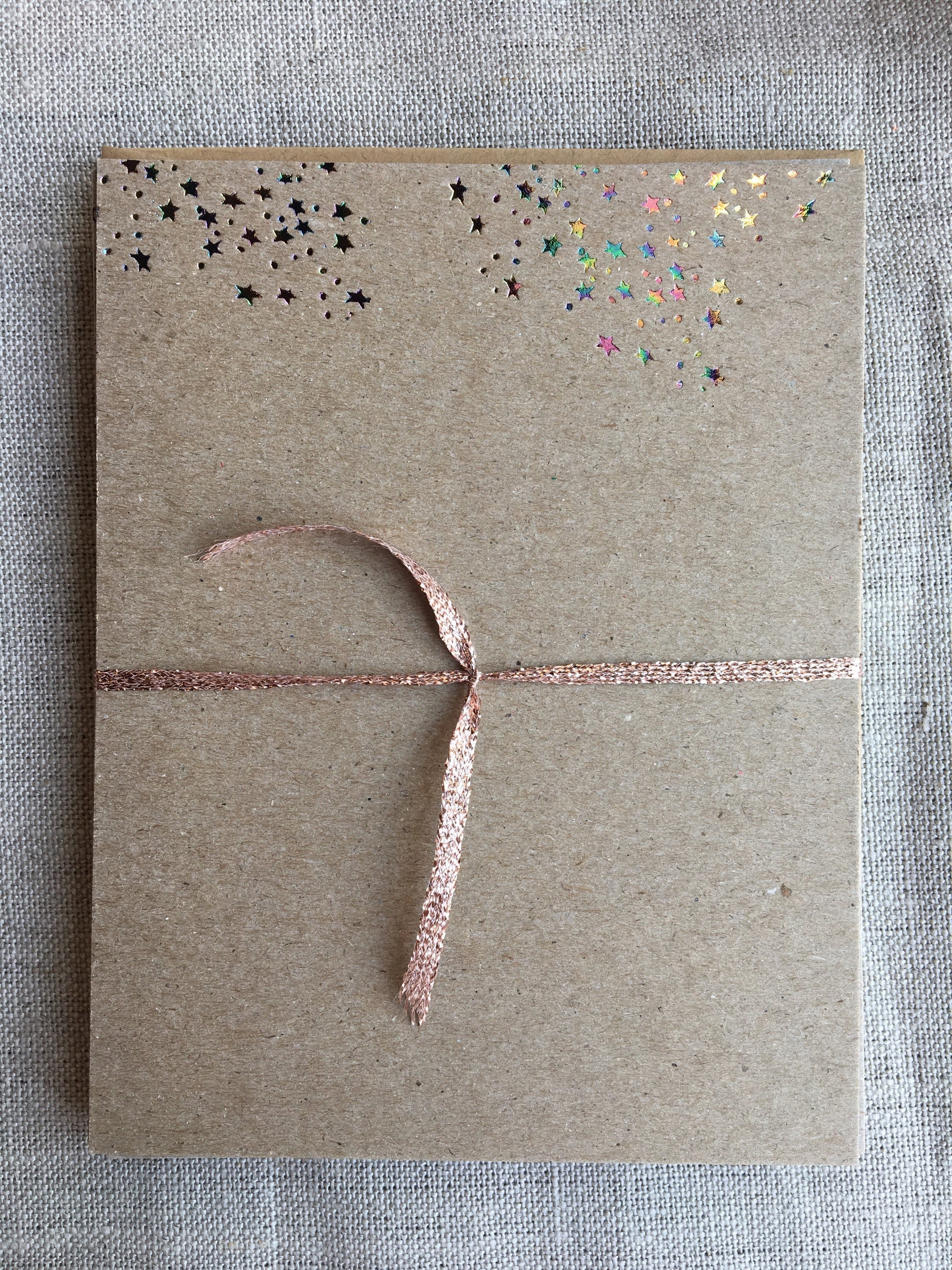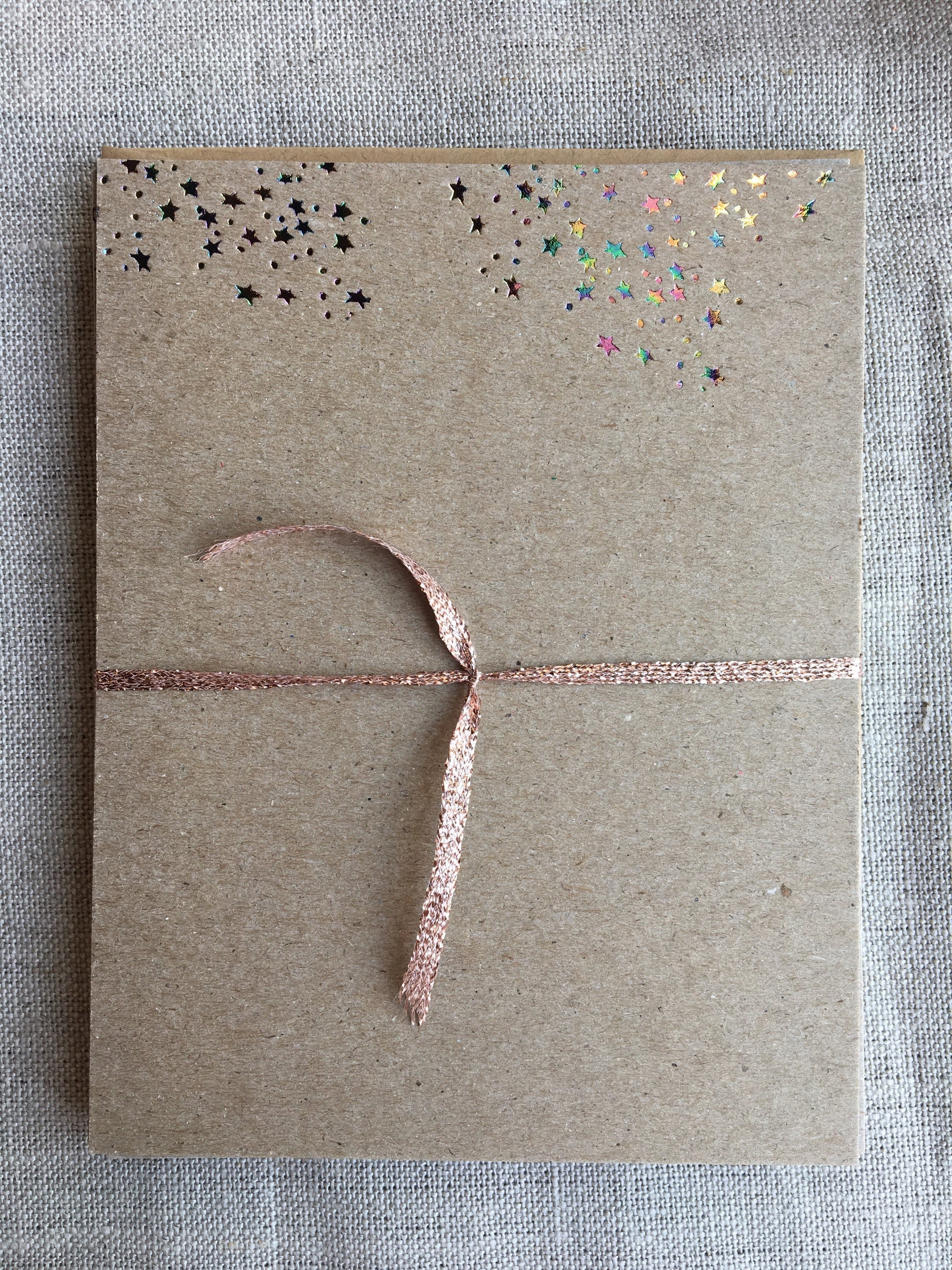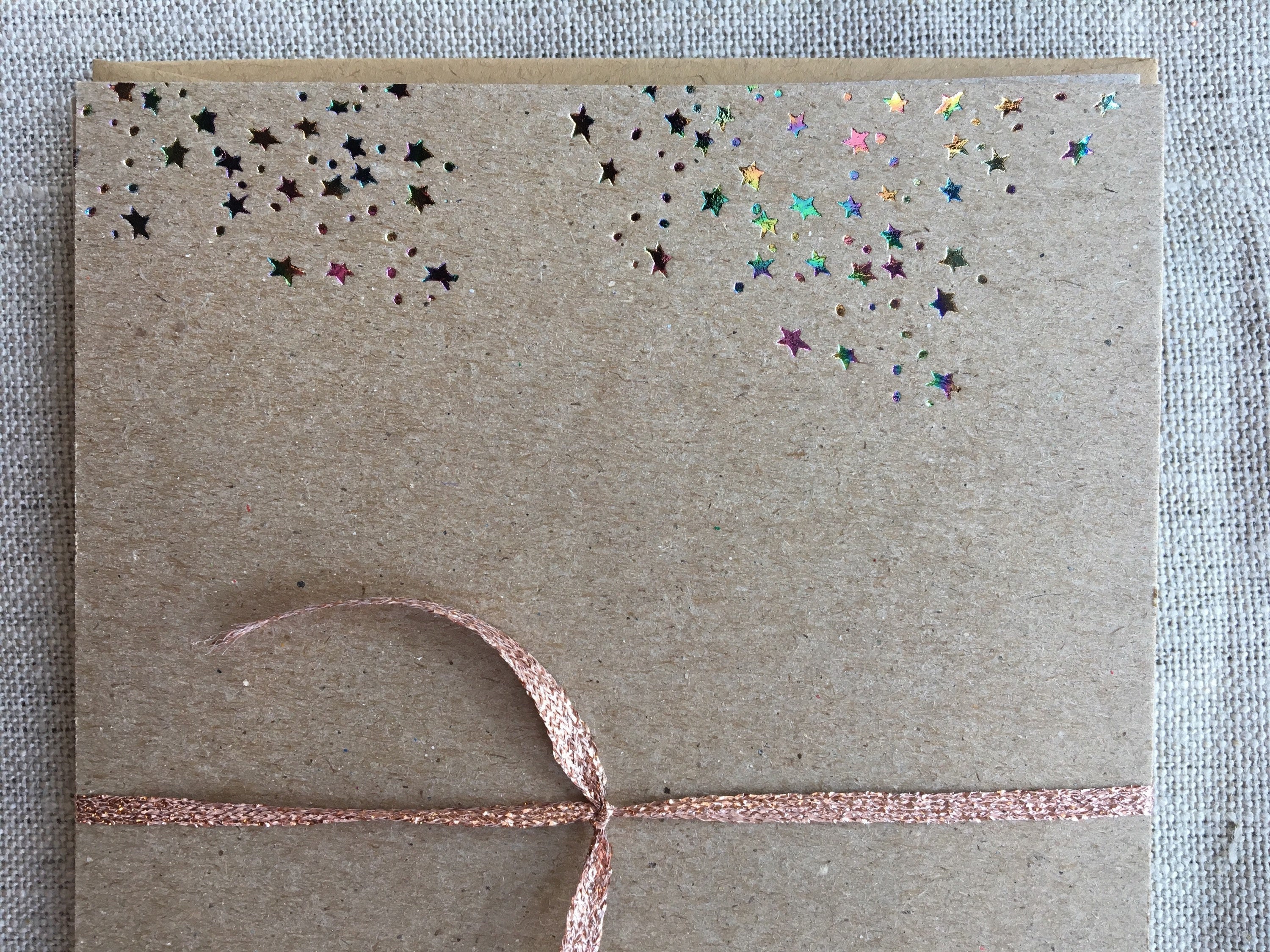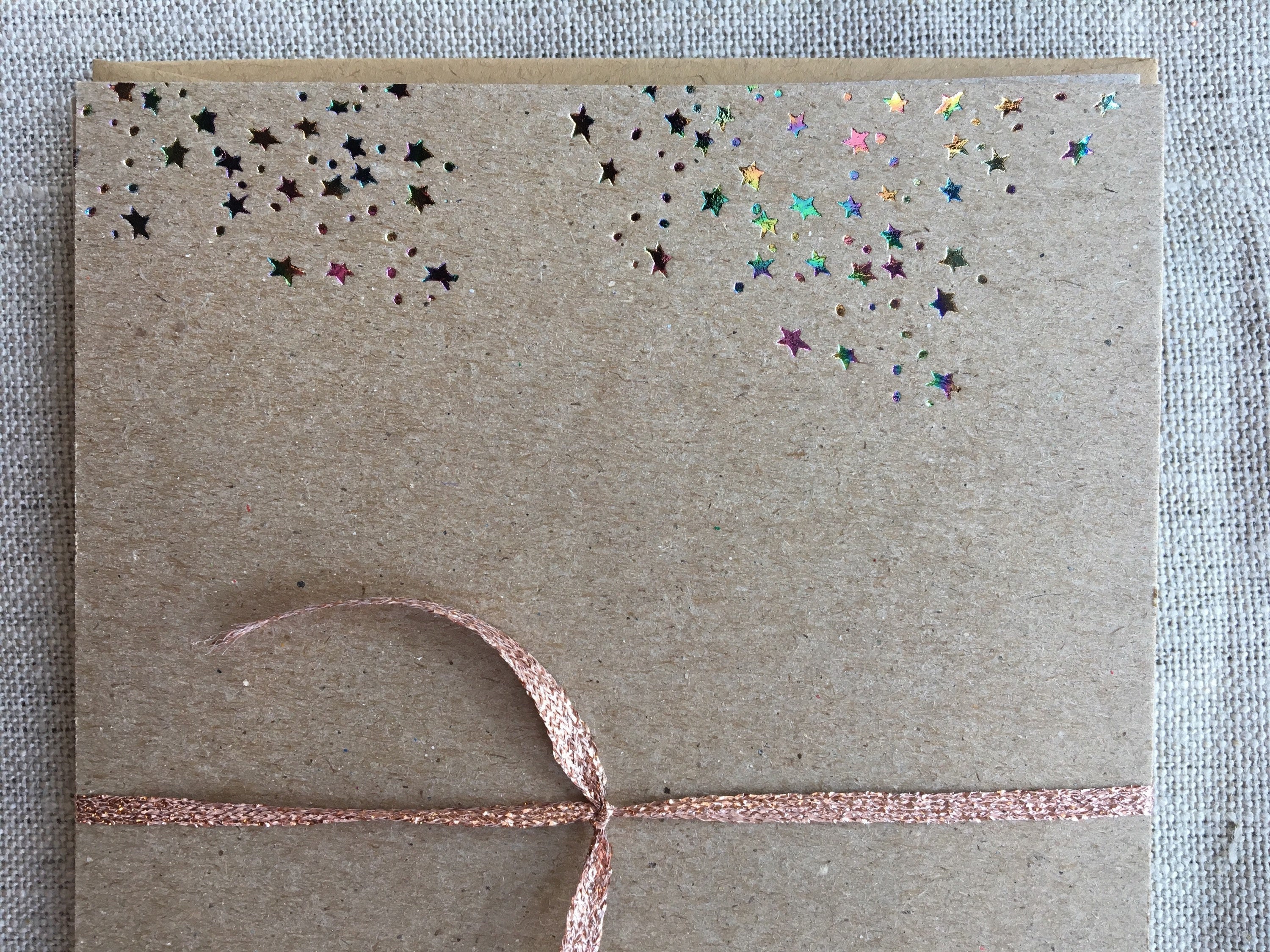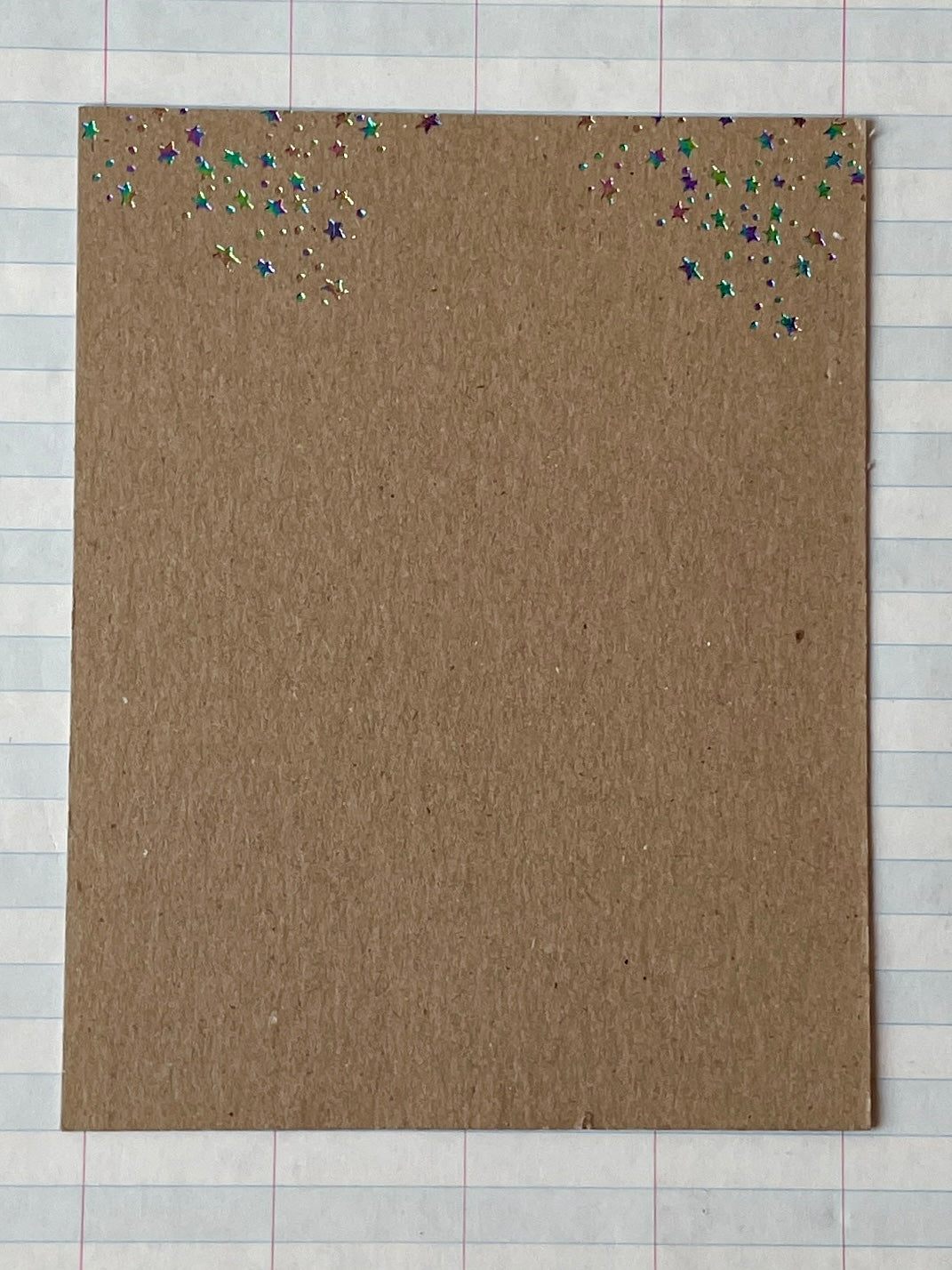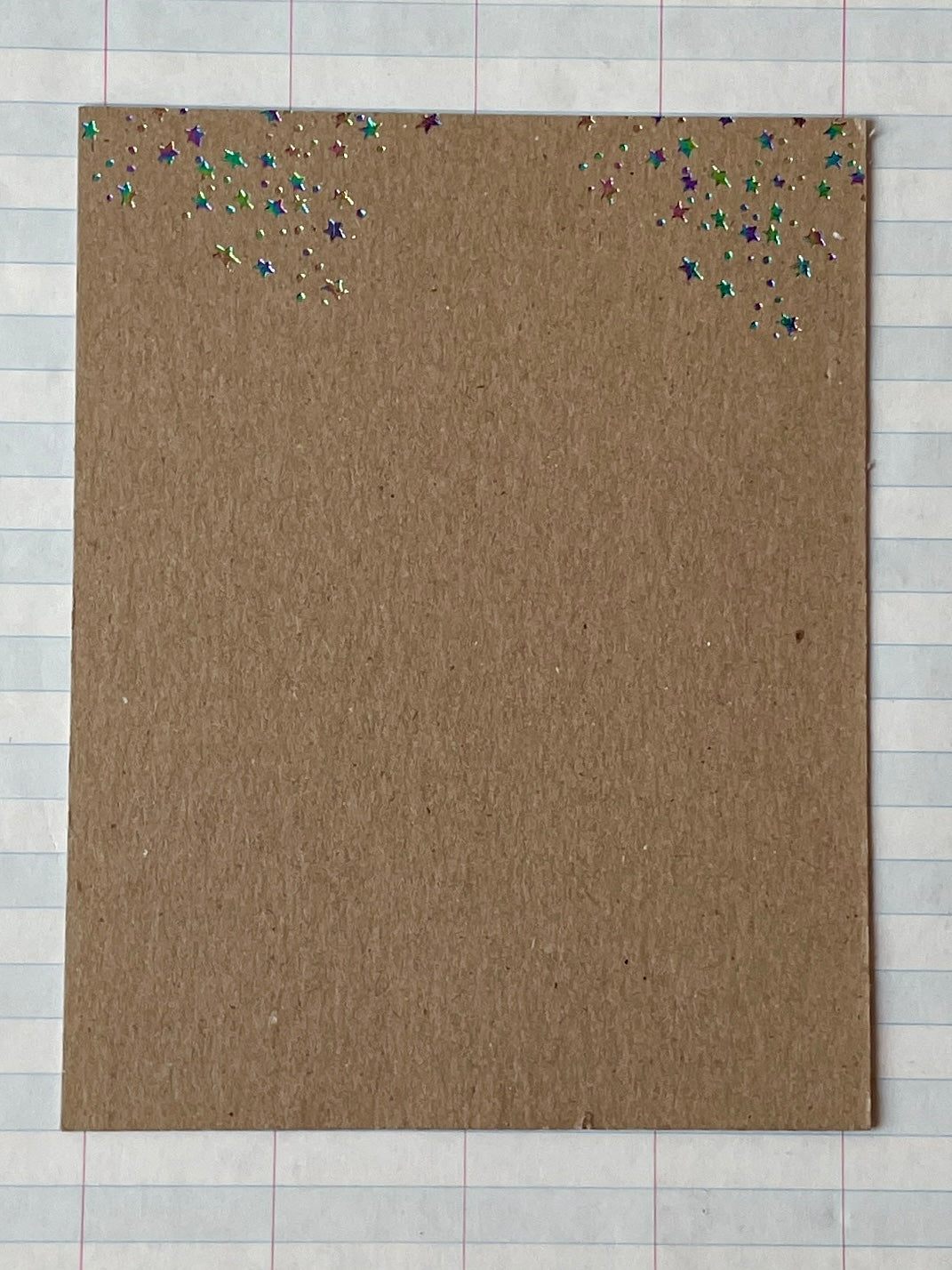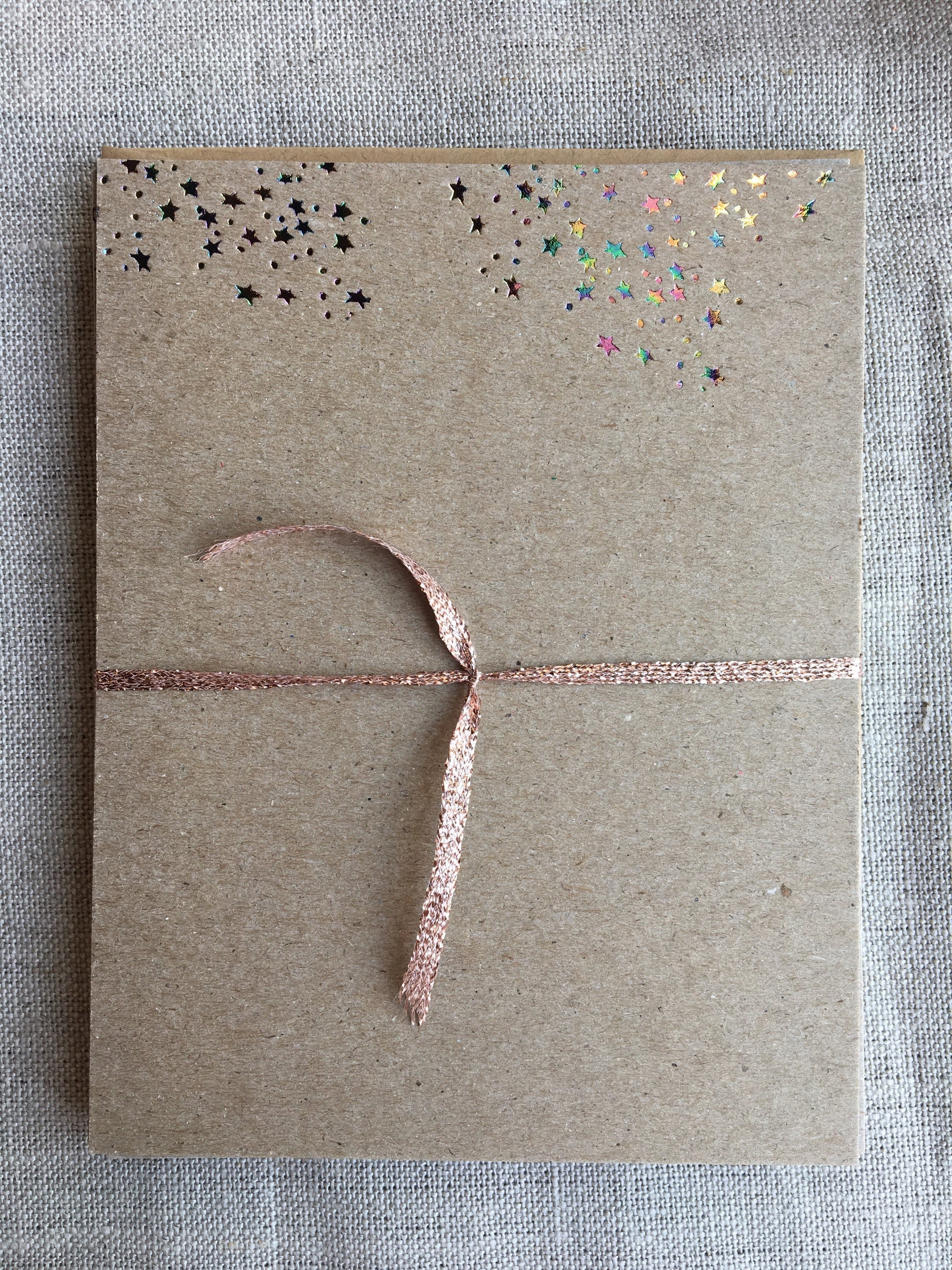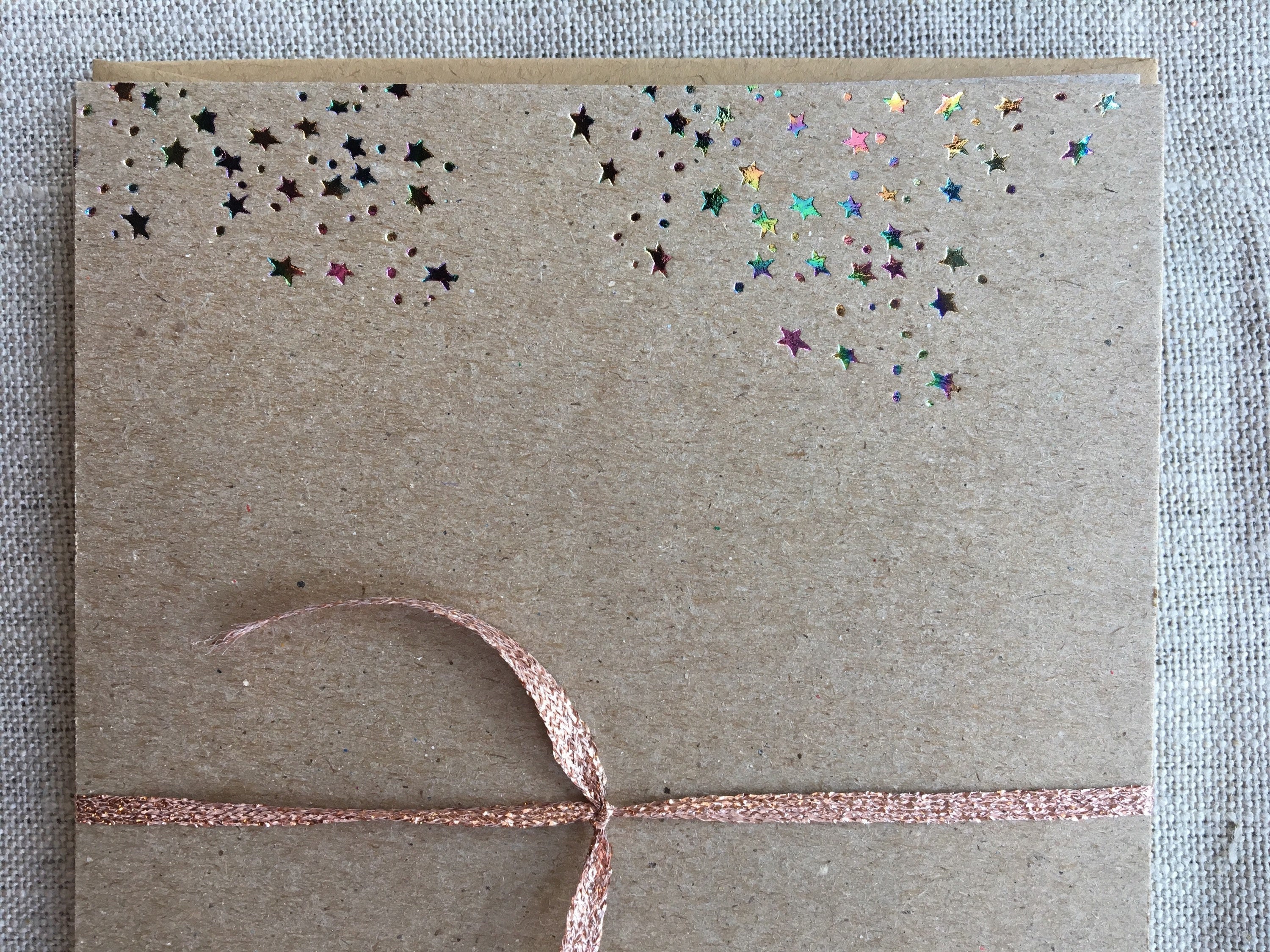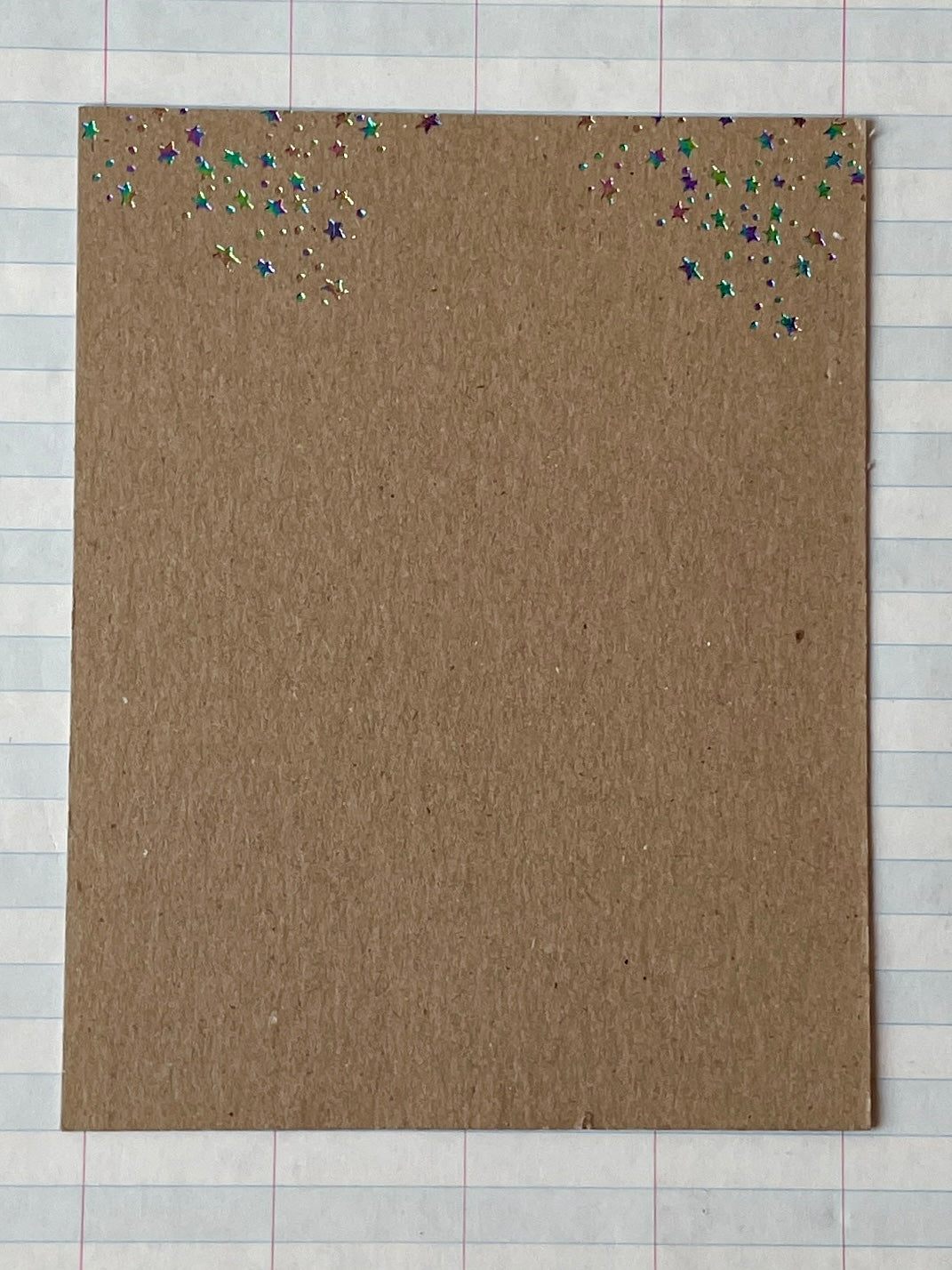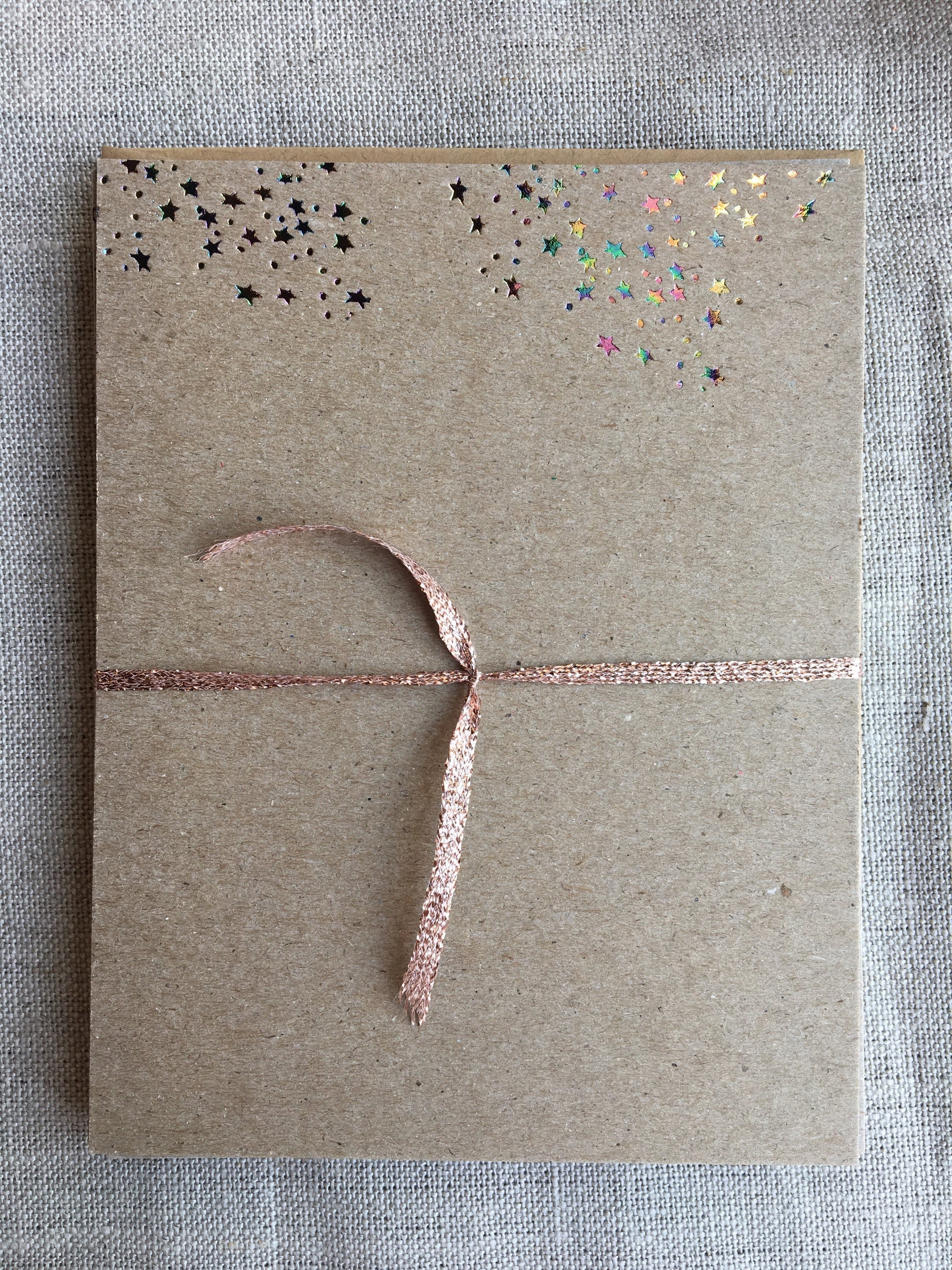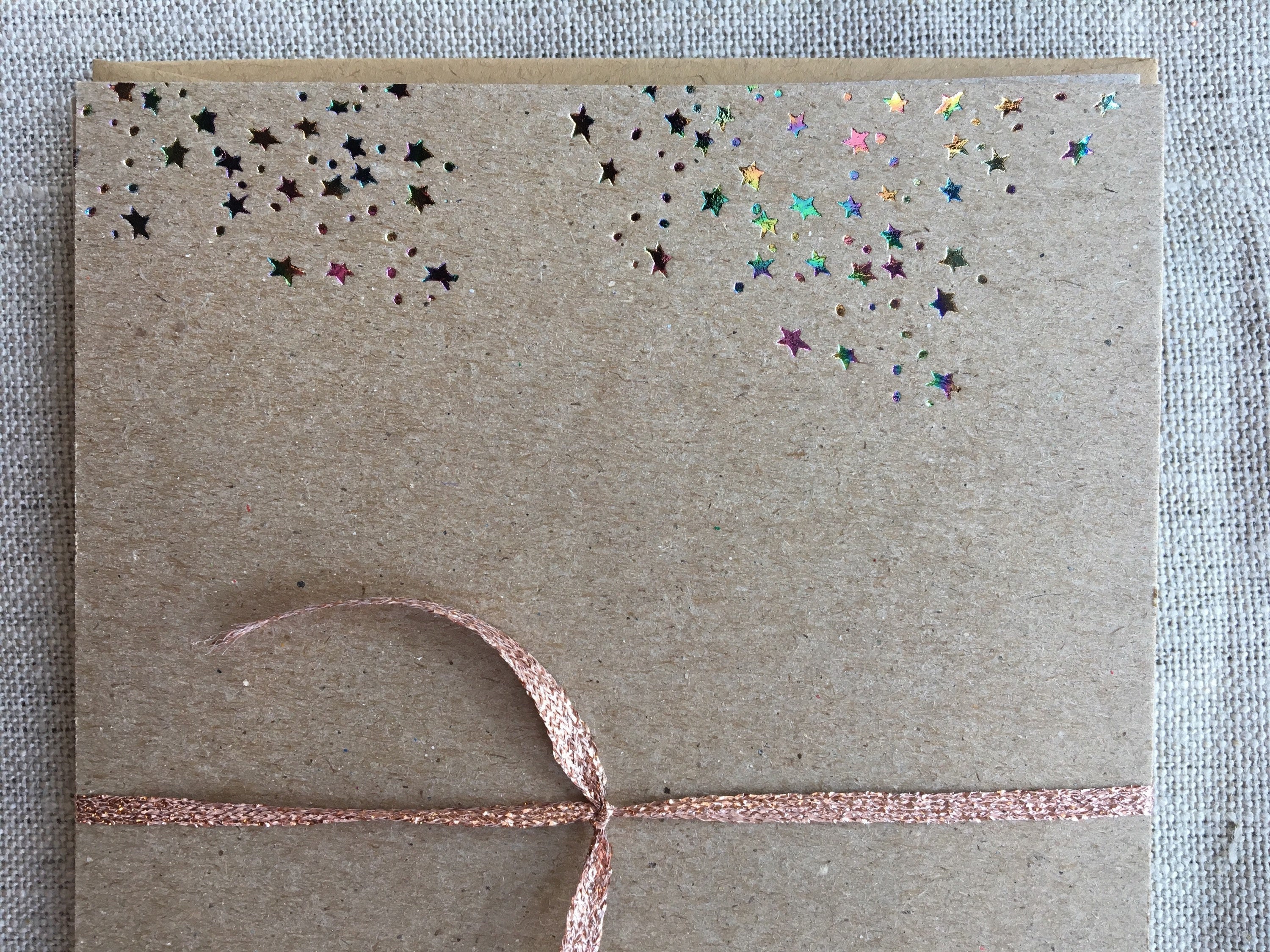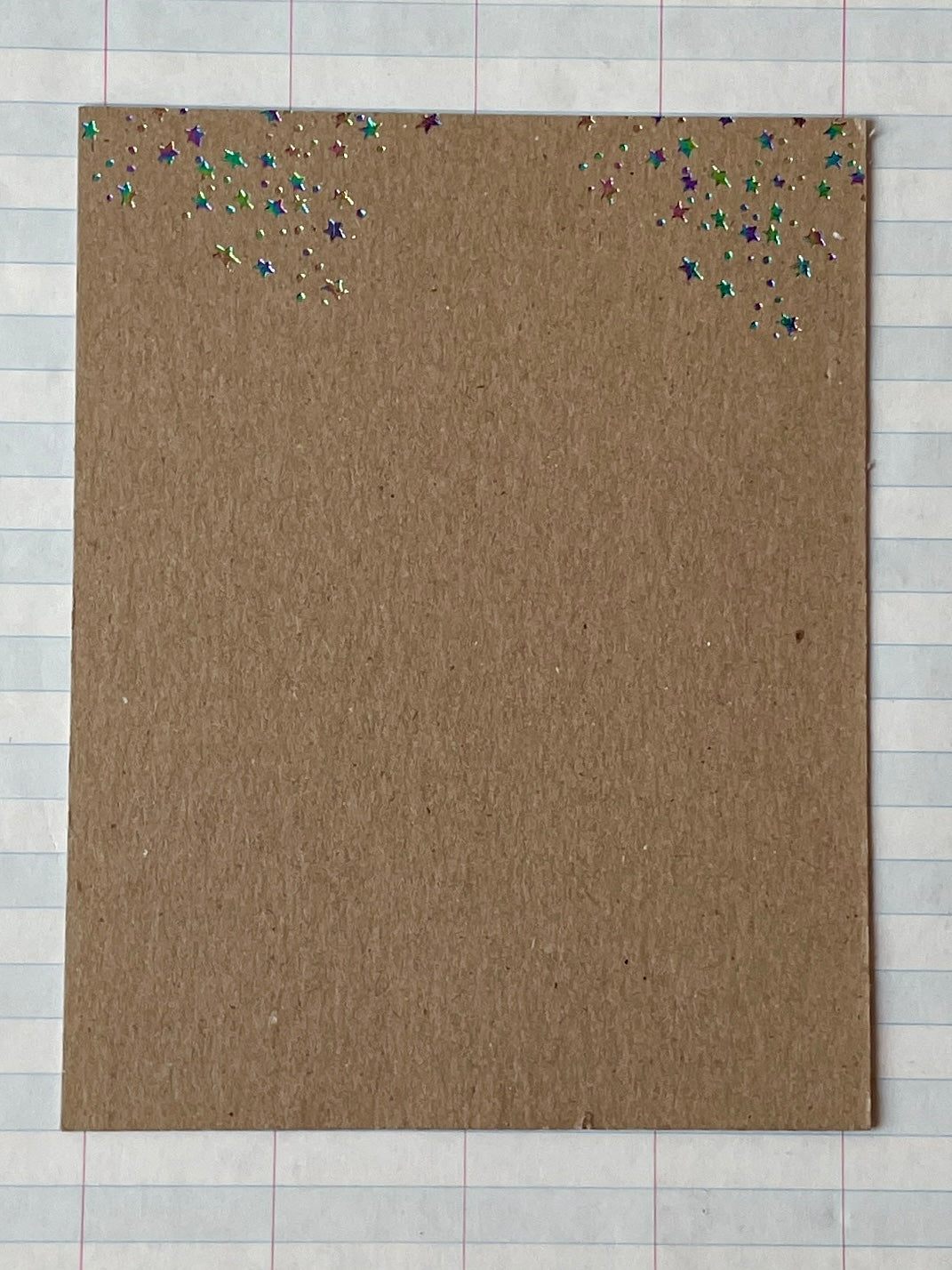 Smattering of Stars Foil Pressed Notecards
This special little sprinkling of stars are hand foil pressed in a iridescent metallic foil on hand cut A2 sized chipboard (4.25X5.5")
Each set comes with 6 cards and 6 coordinating envelopes.
Please keep in mind, these cards are 100% handmade and cut from real chipboard from different sources. The coloring and weight of each card may not be exact.
These cards are made to order. Please allow our design team 1-3 business days to produce your order before we ship!