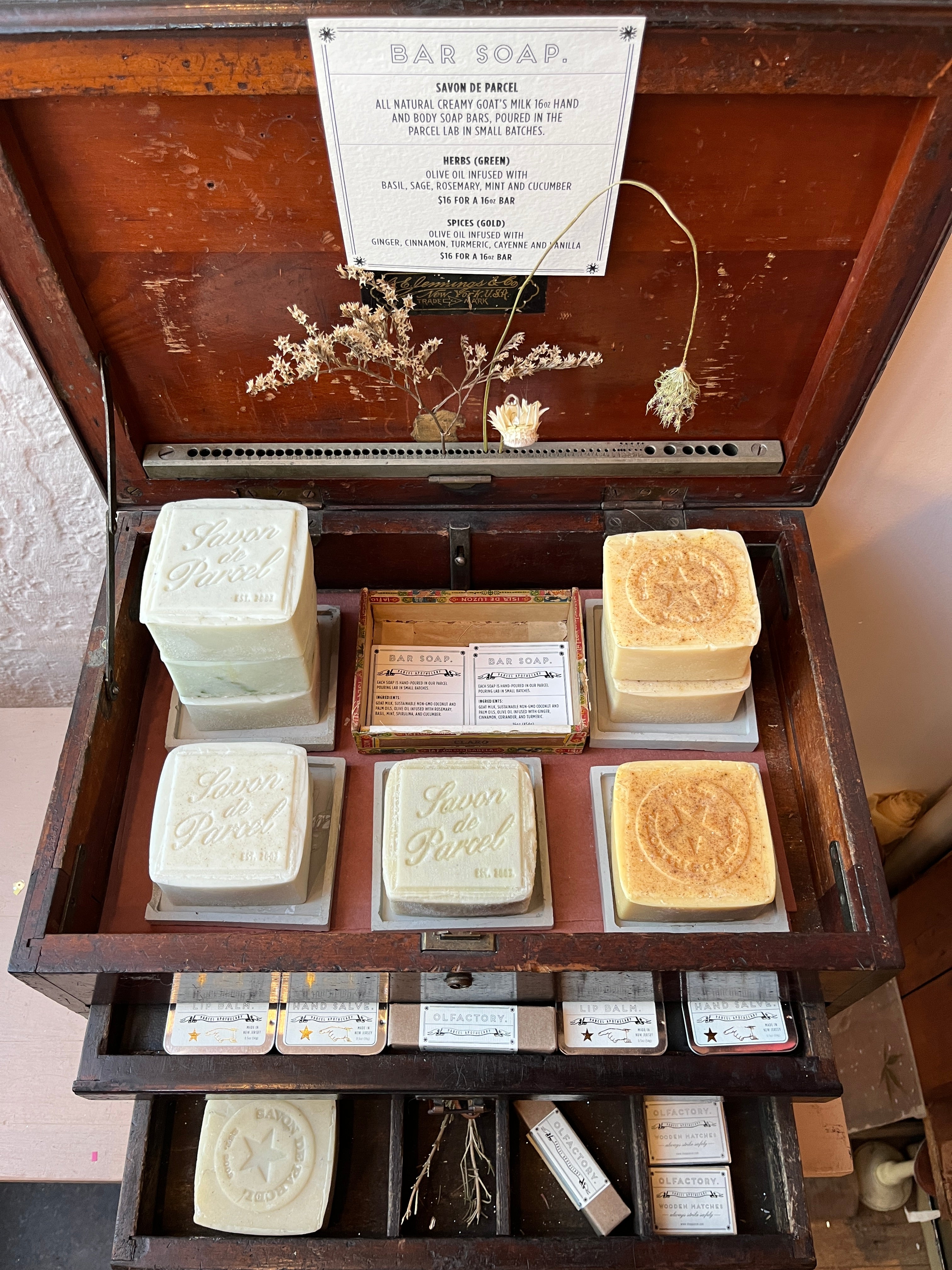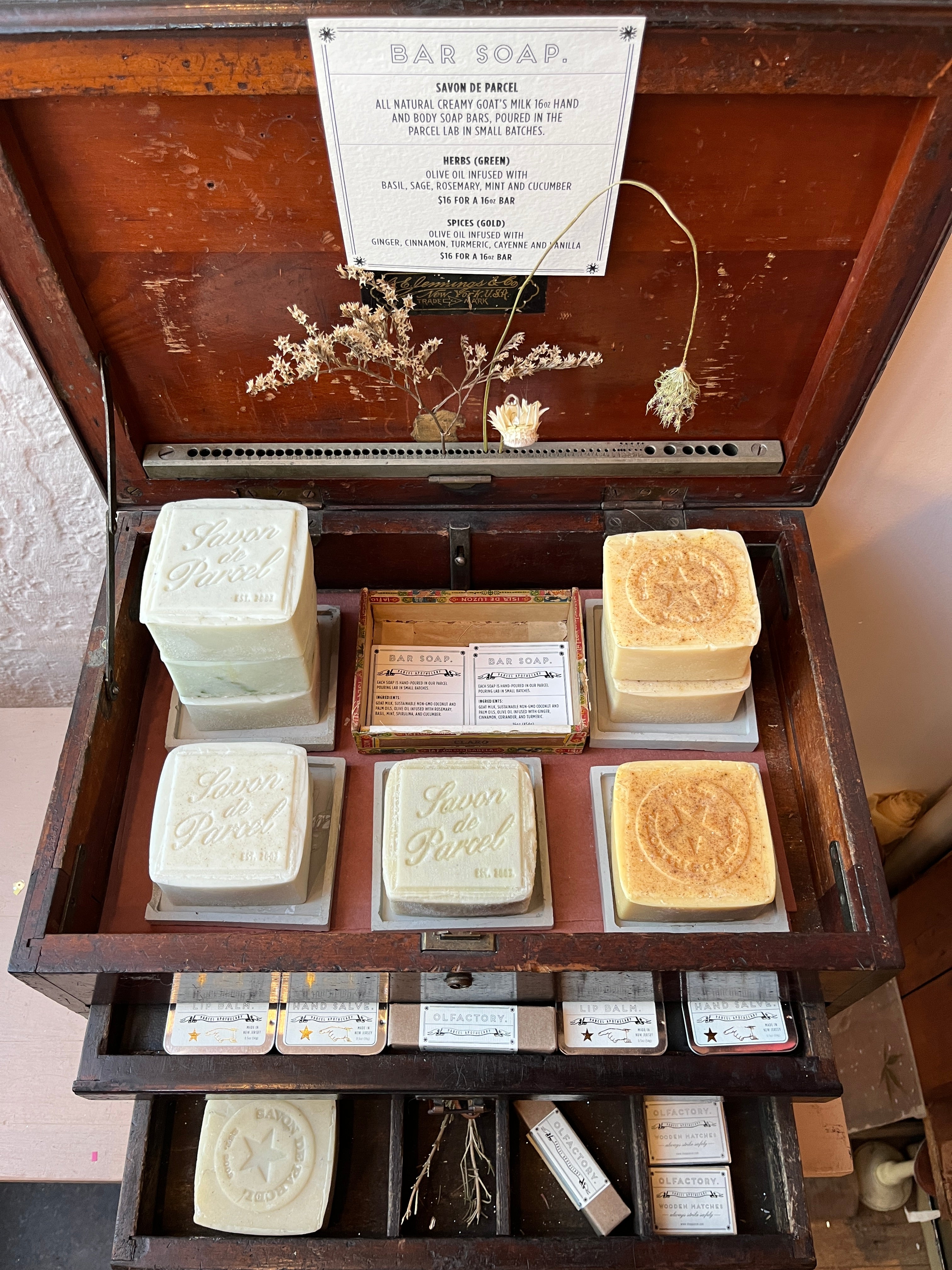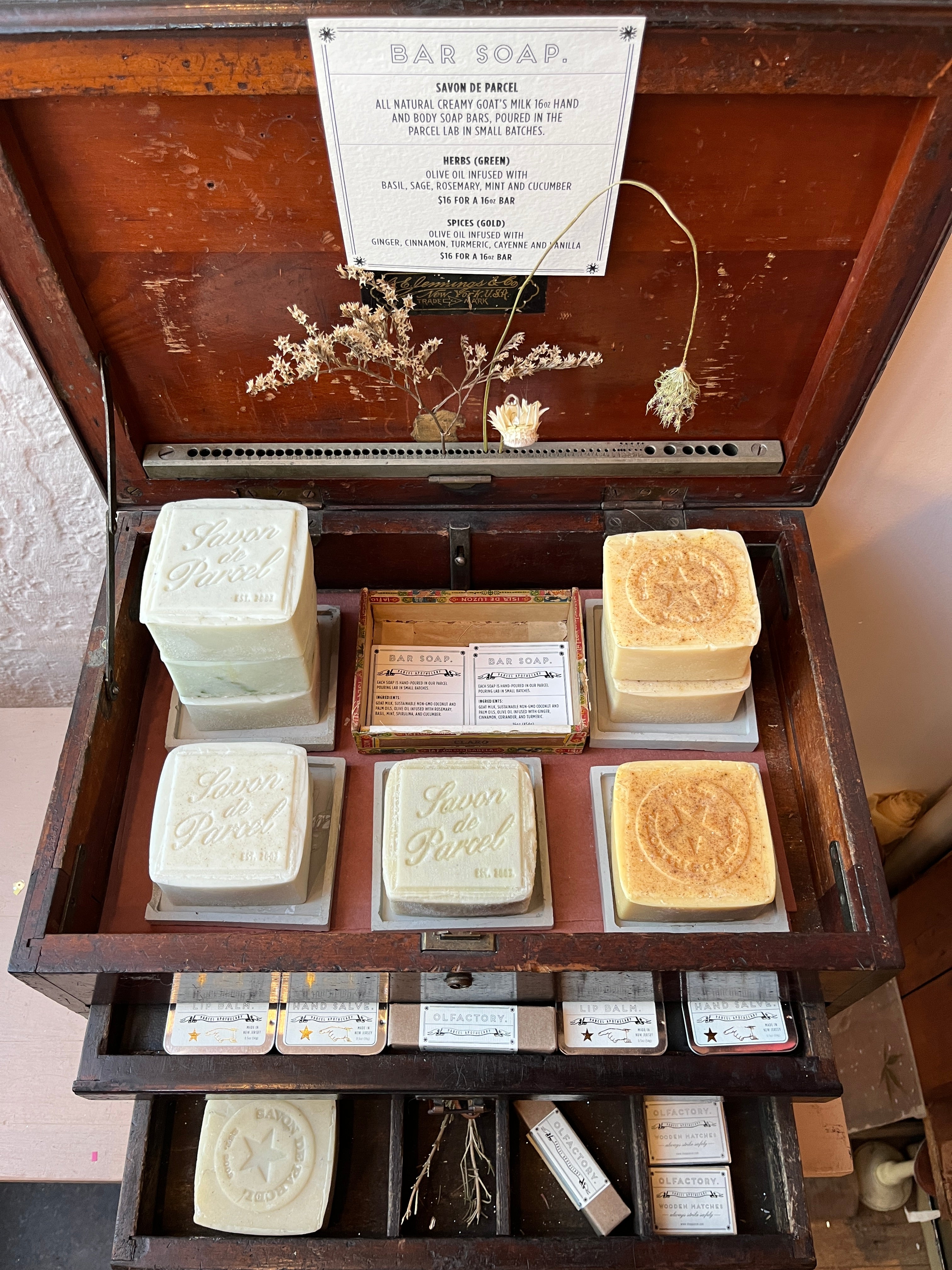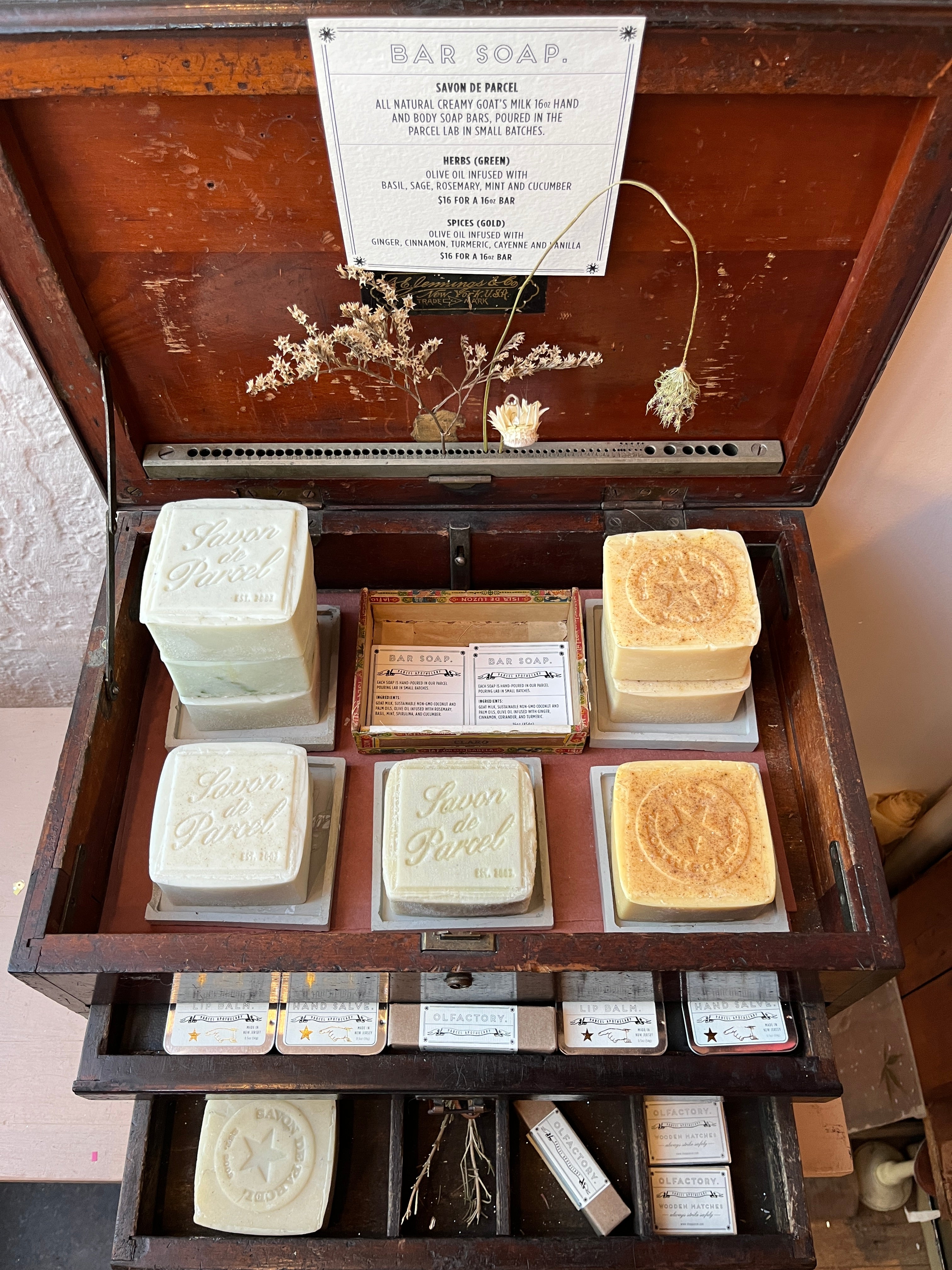 Savon de Parcel - Handmade Bar Soap
All Natural creamy goat's milk hand and body soap bars, poured in the Parcel Lab in small batches.  Inspired by hand-milled soaps from southern France.  Delicate scent and light lather make these soaps a wonderful addition to your self-care routine.
Herbs (green):  olive oil infused with basil, sage, rosemary, mint and cucumber.            Spices (gold):  olive oil infused with ginger, cinnamon, turmeric, cayenne and vanilla.
16 oz. per bar.  Beautifully embossed with our custom branding.  
4" square concrete soap dish available. 
As with all of our handmade products, please allow 3-5 business days to produce and ship your order.