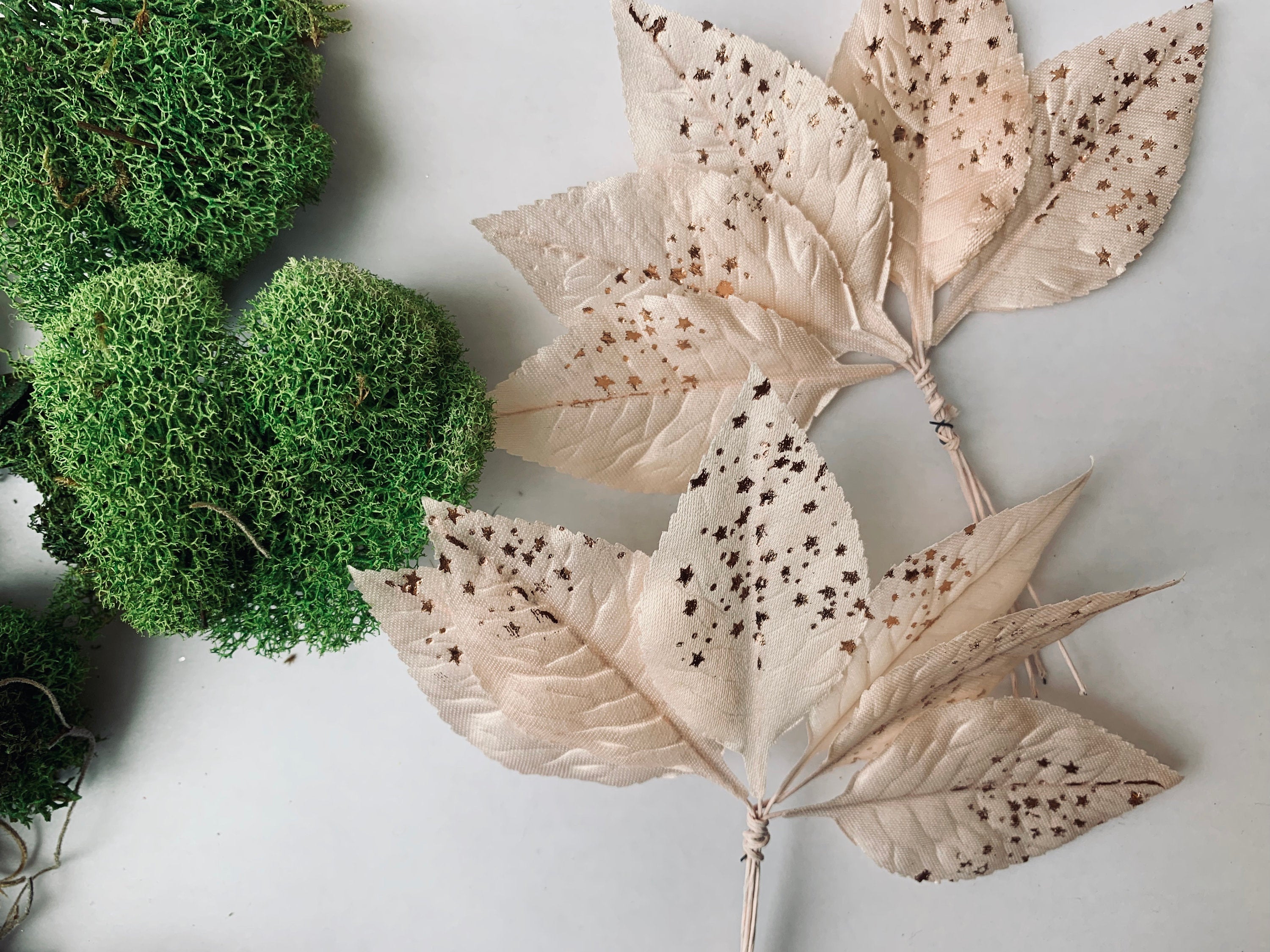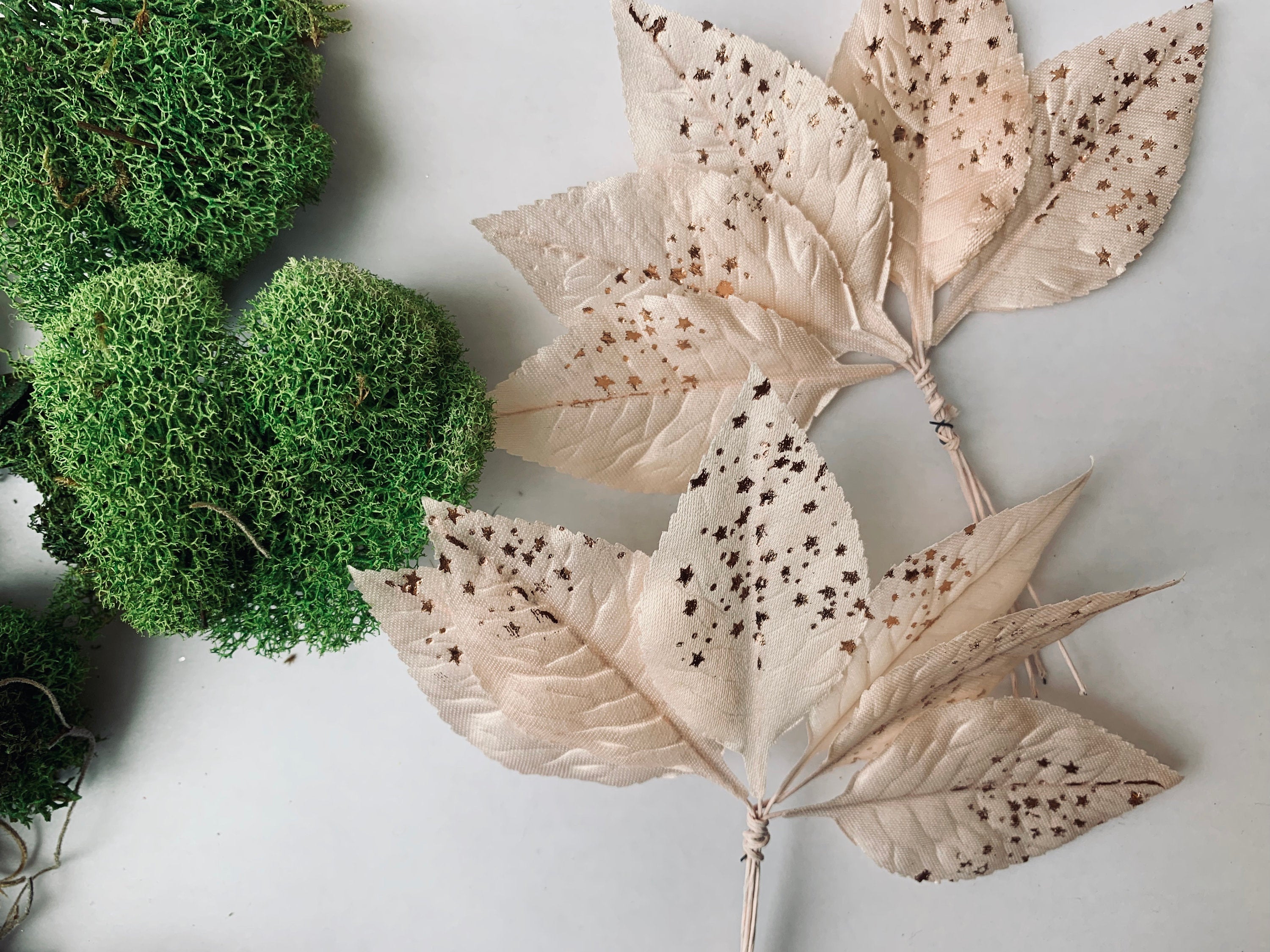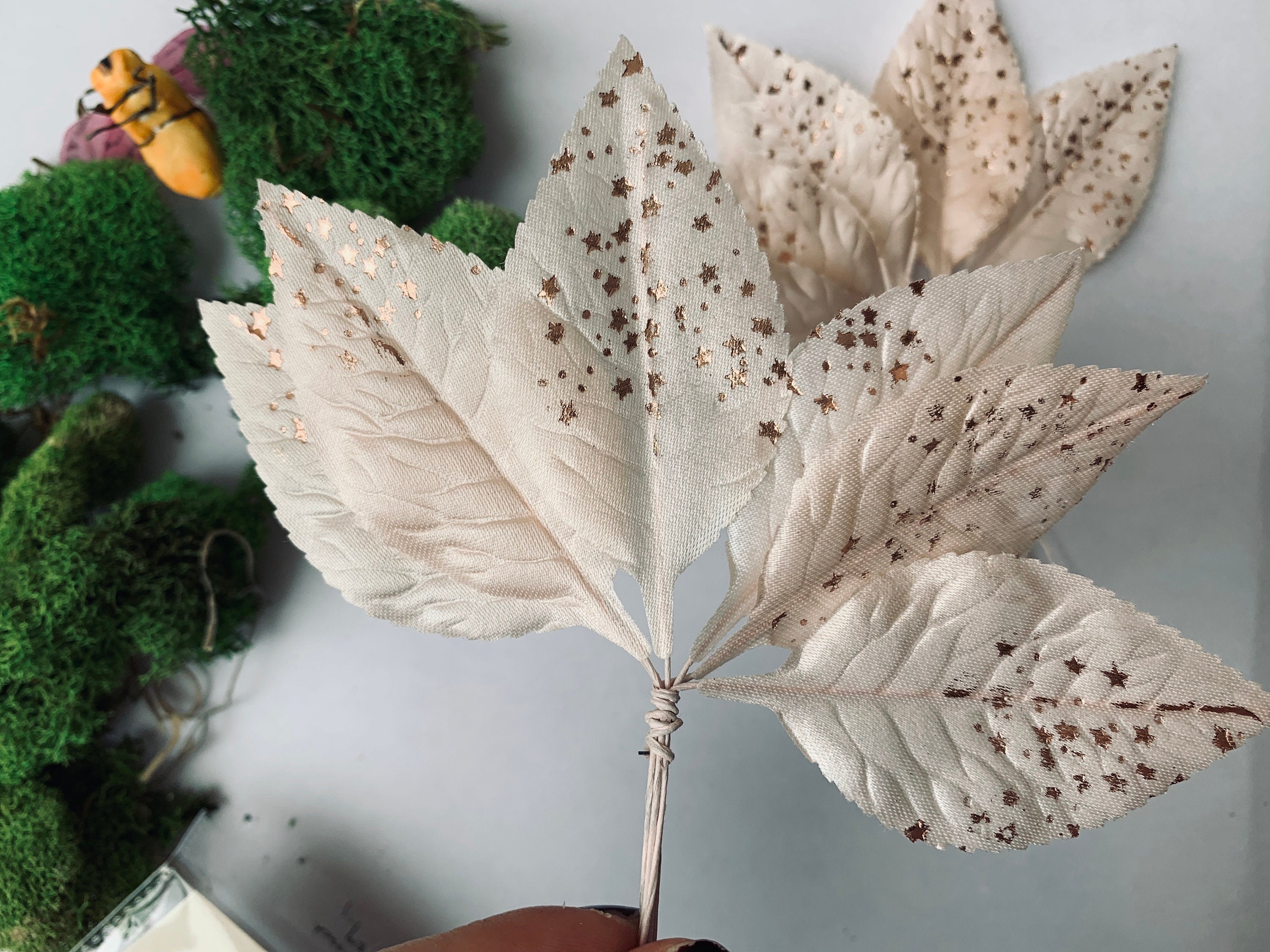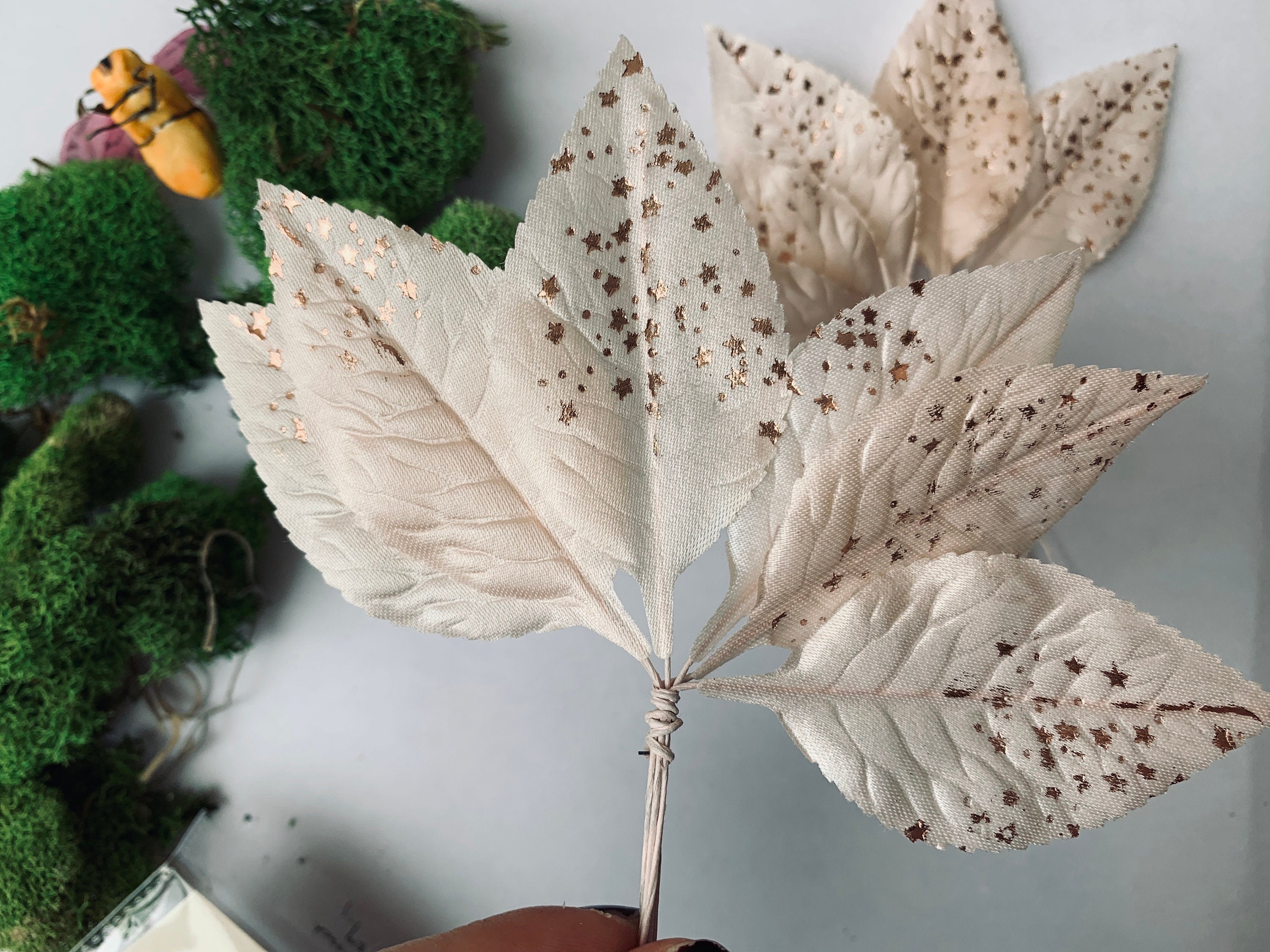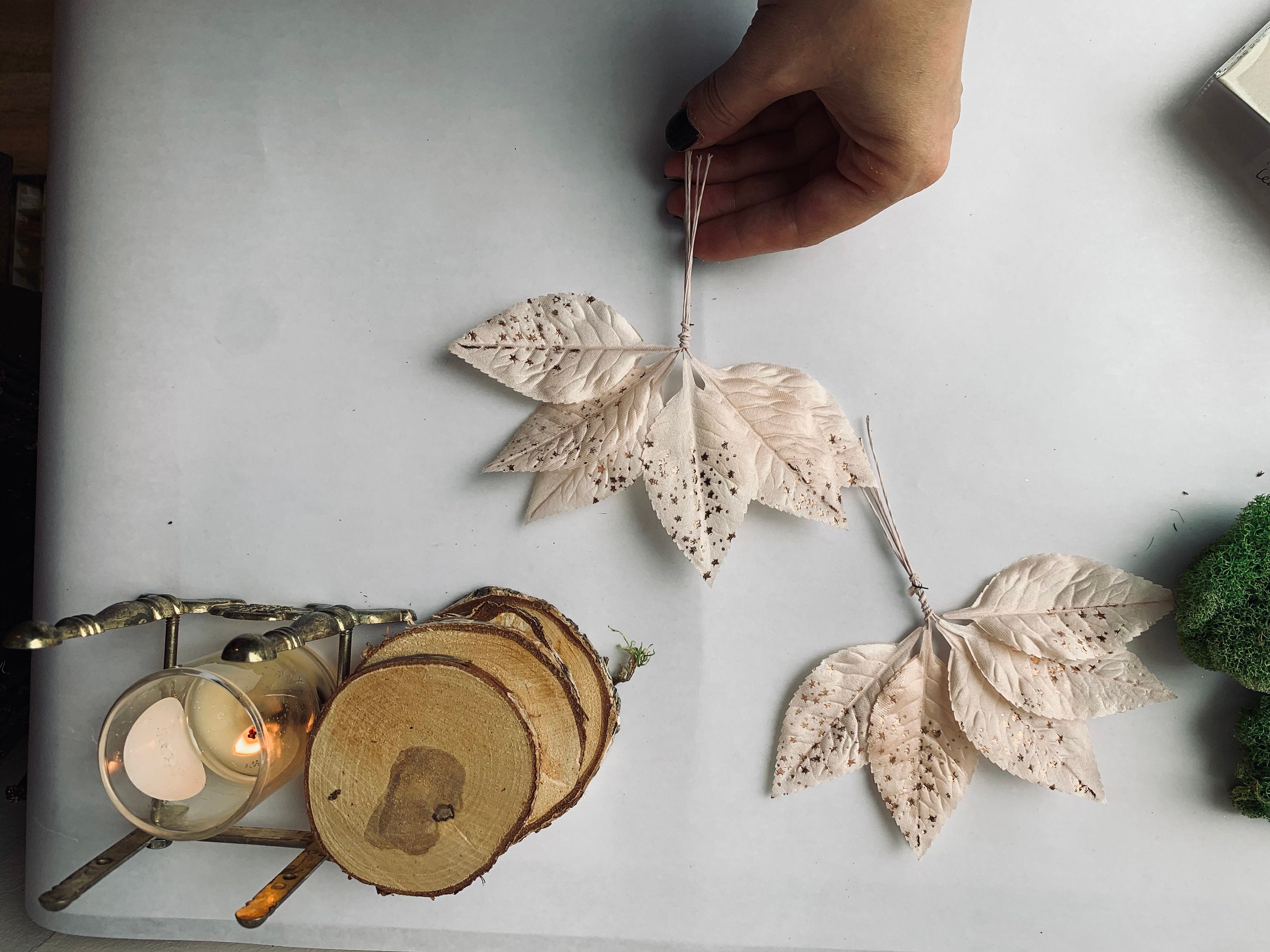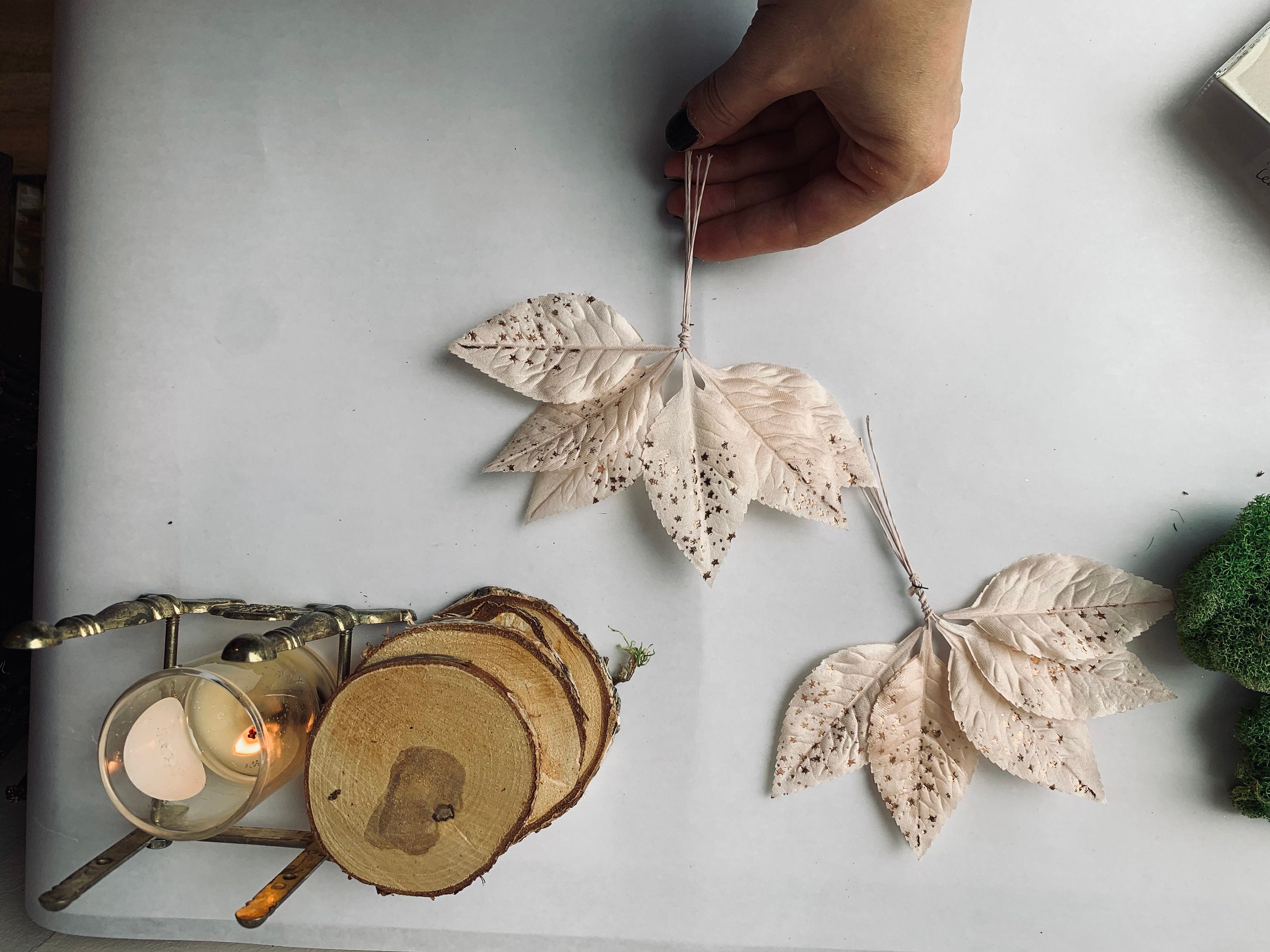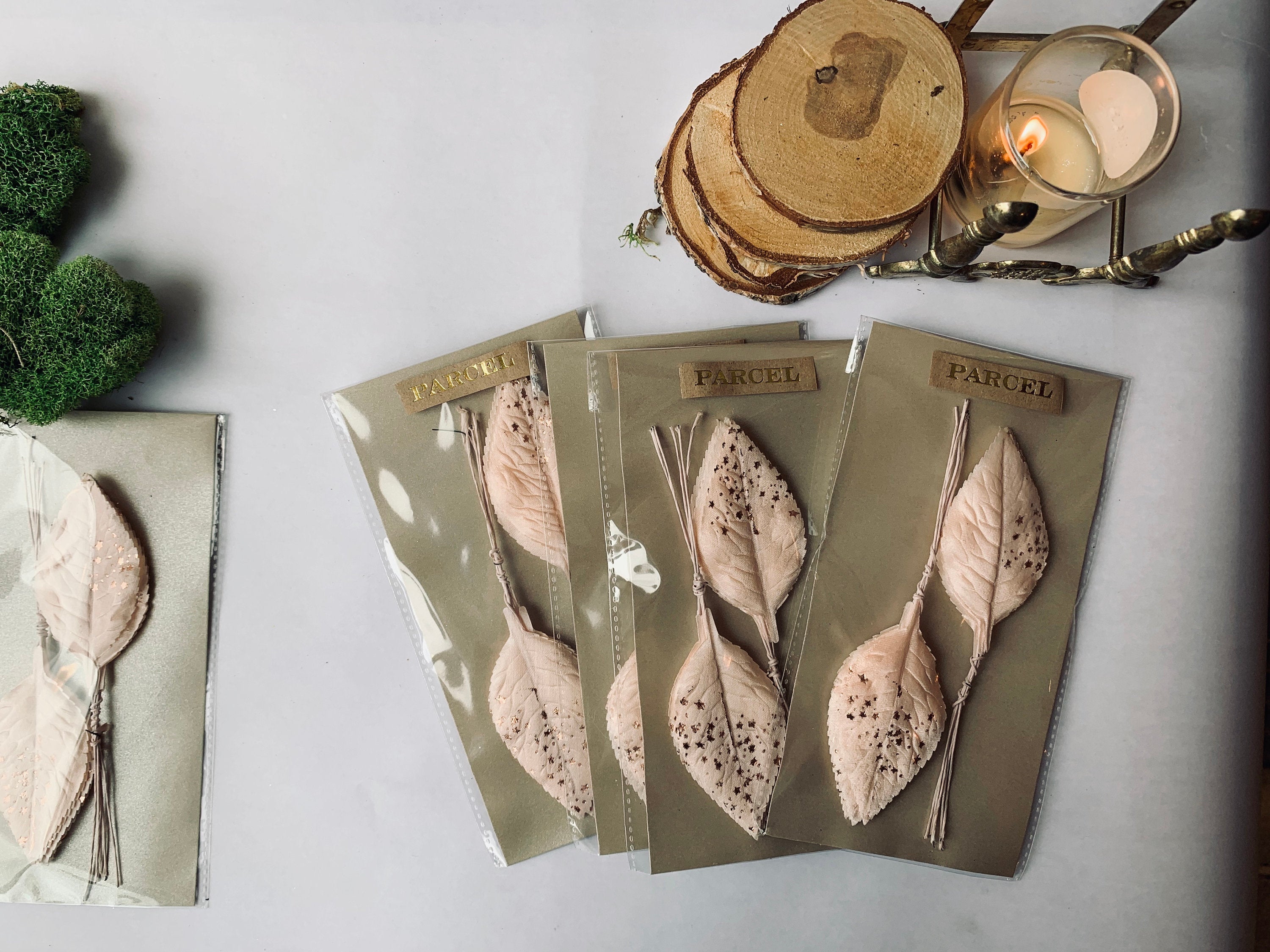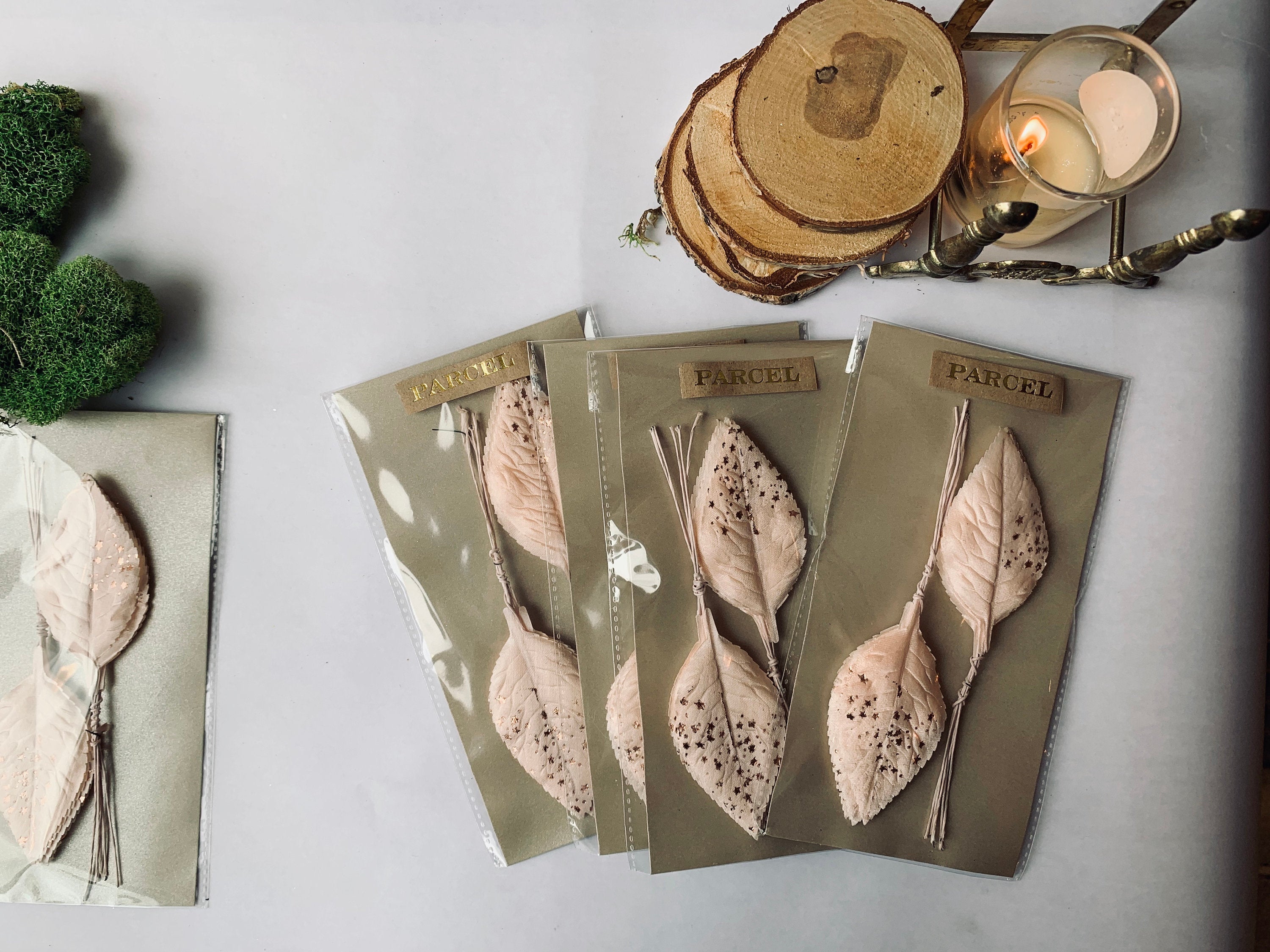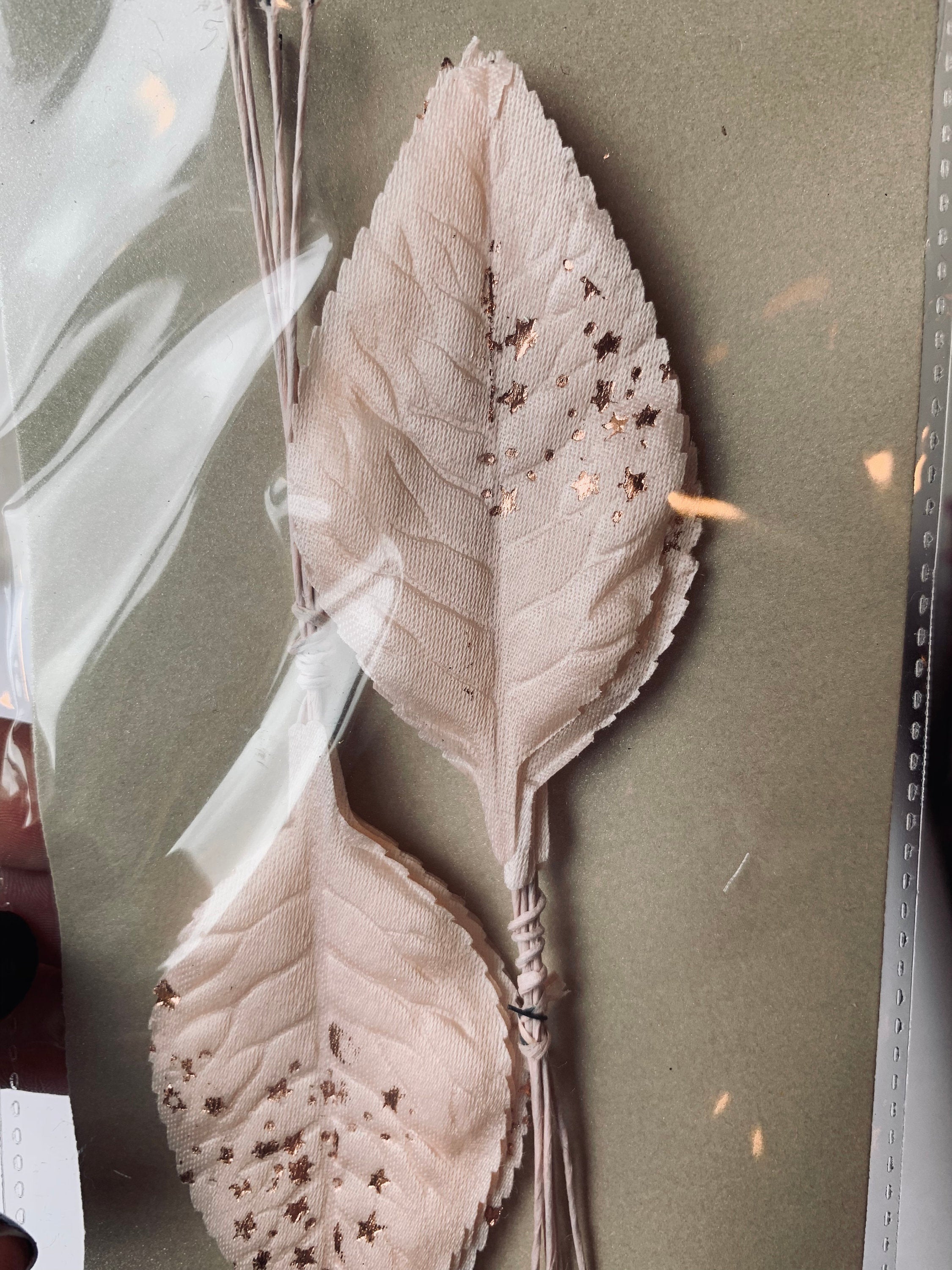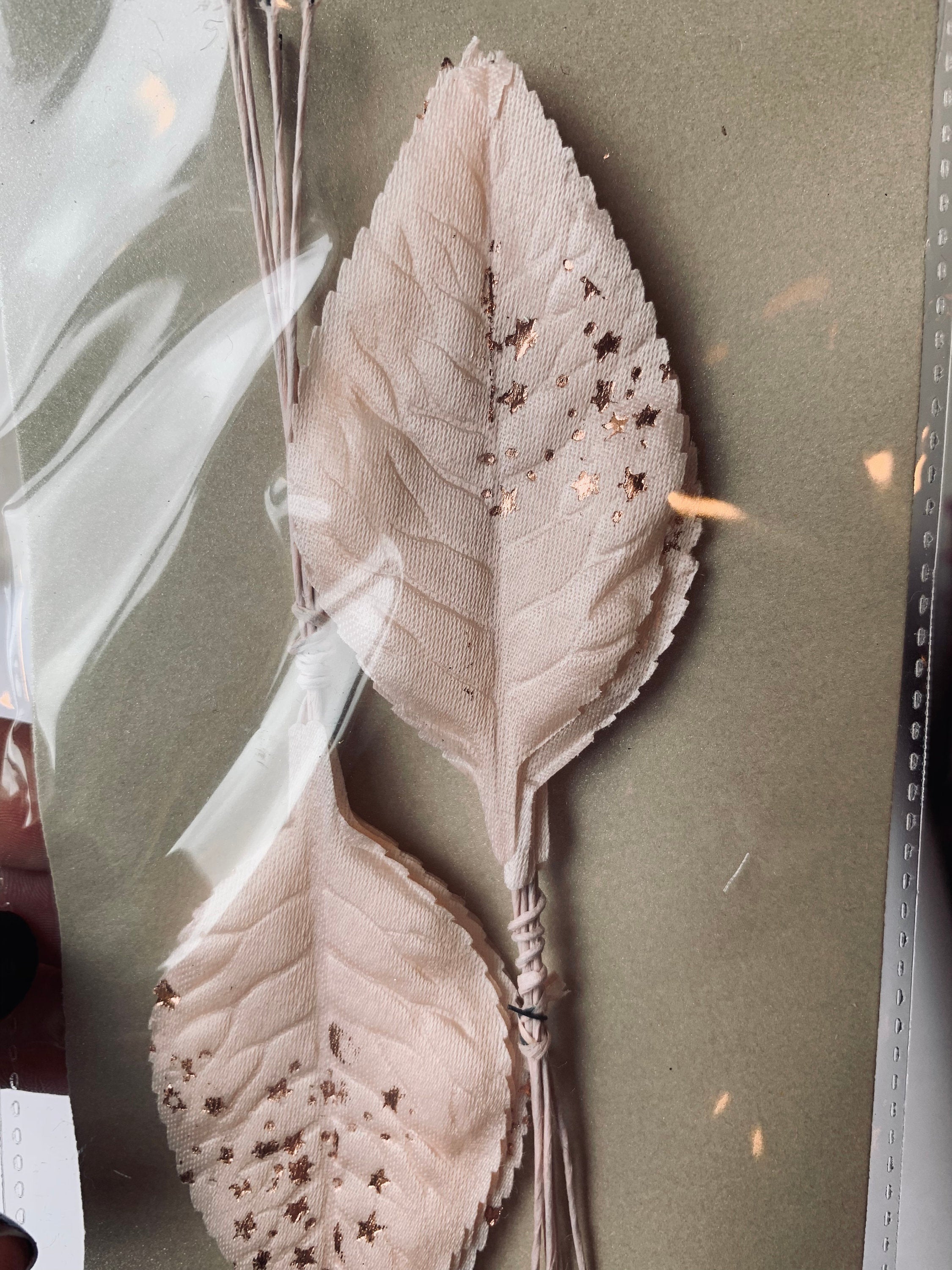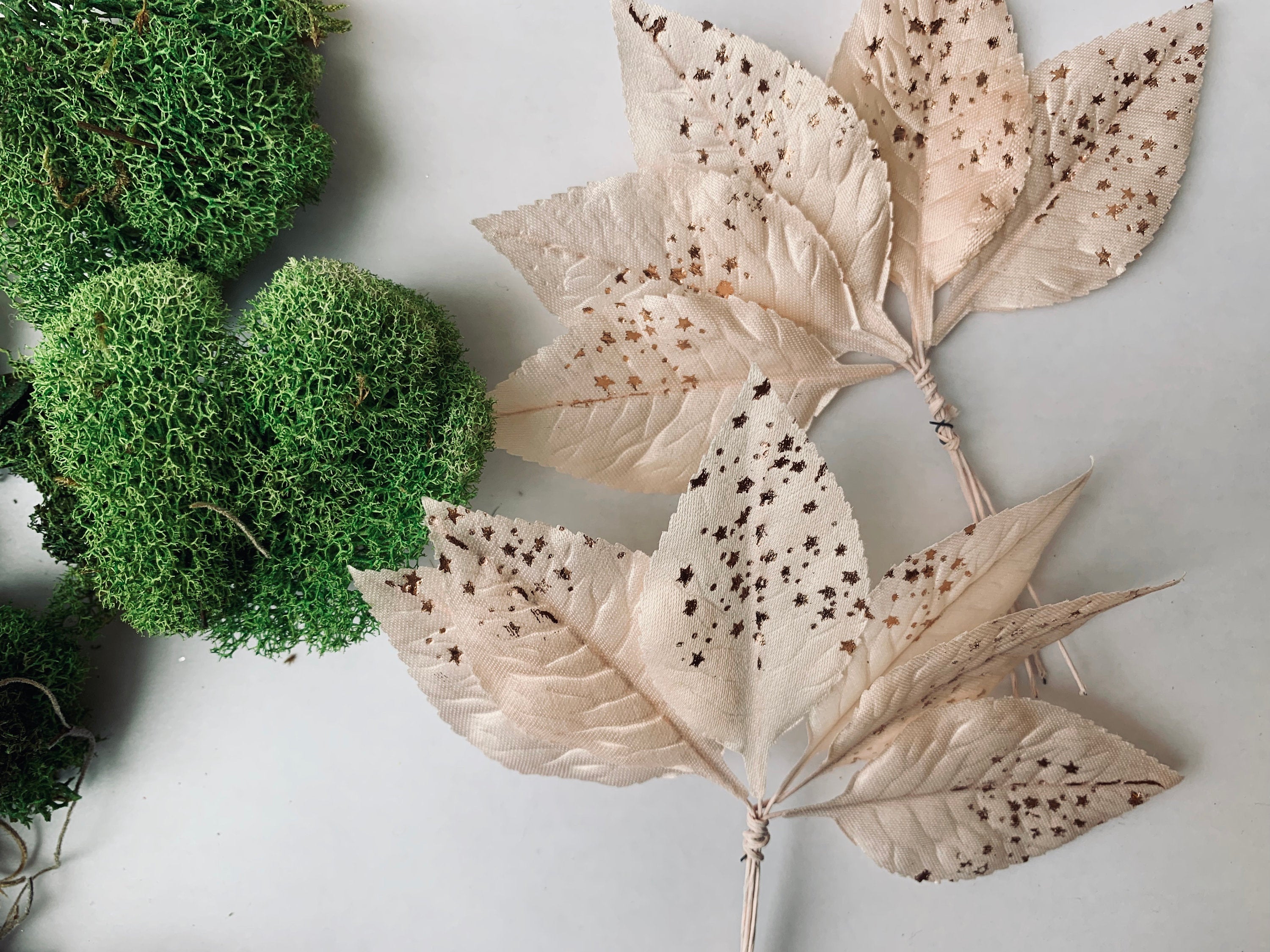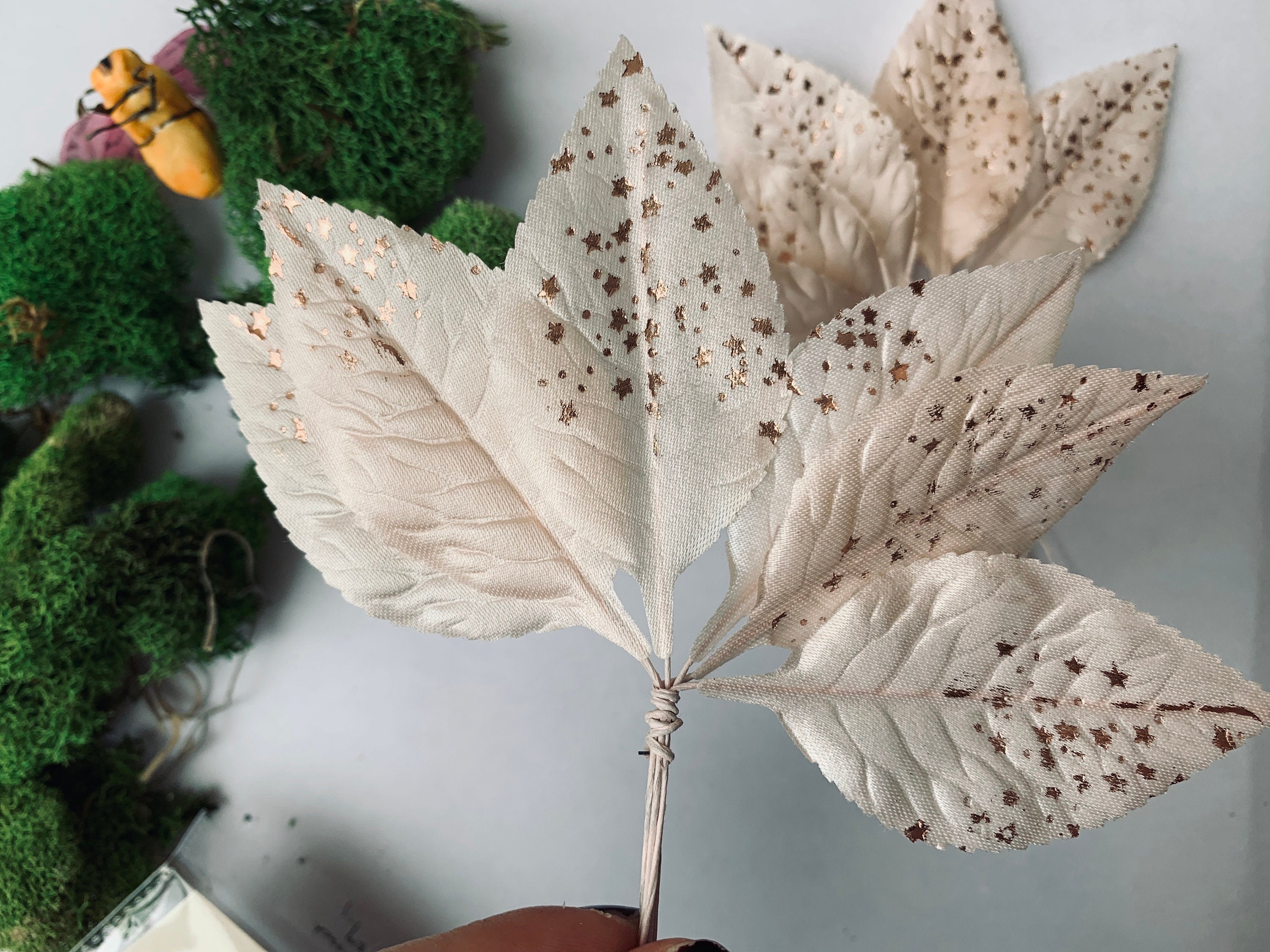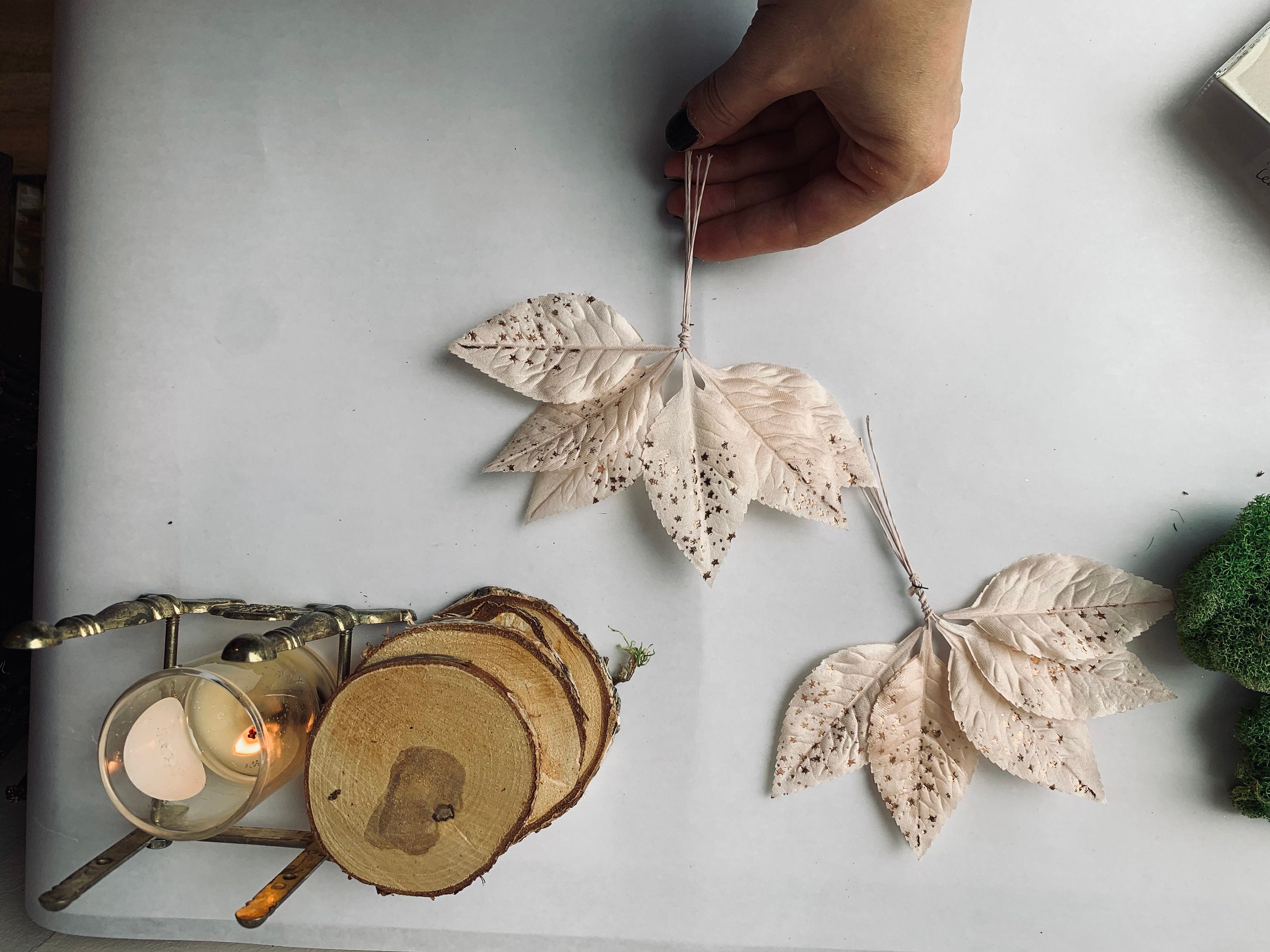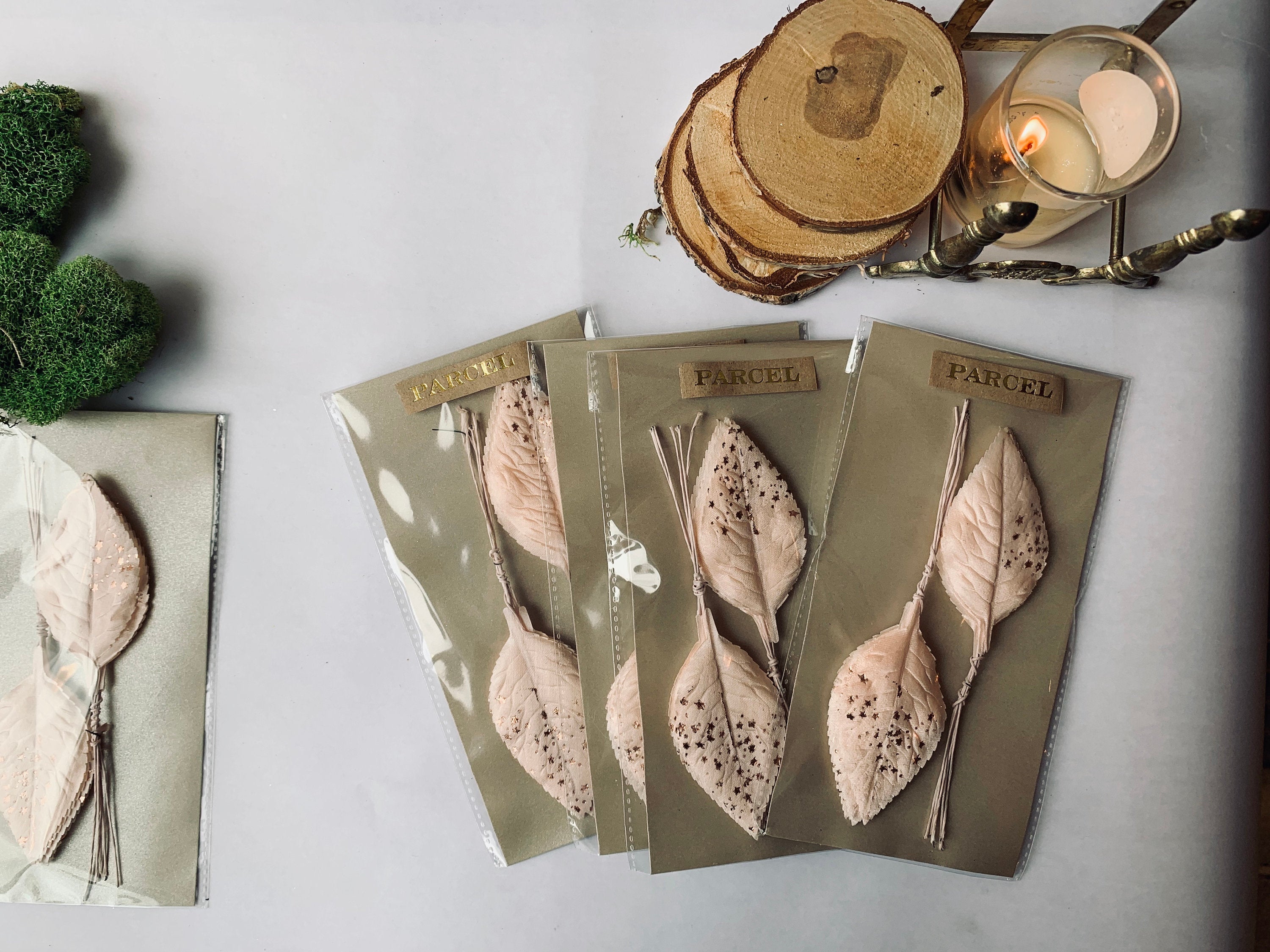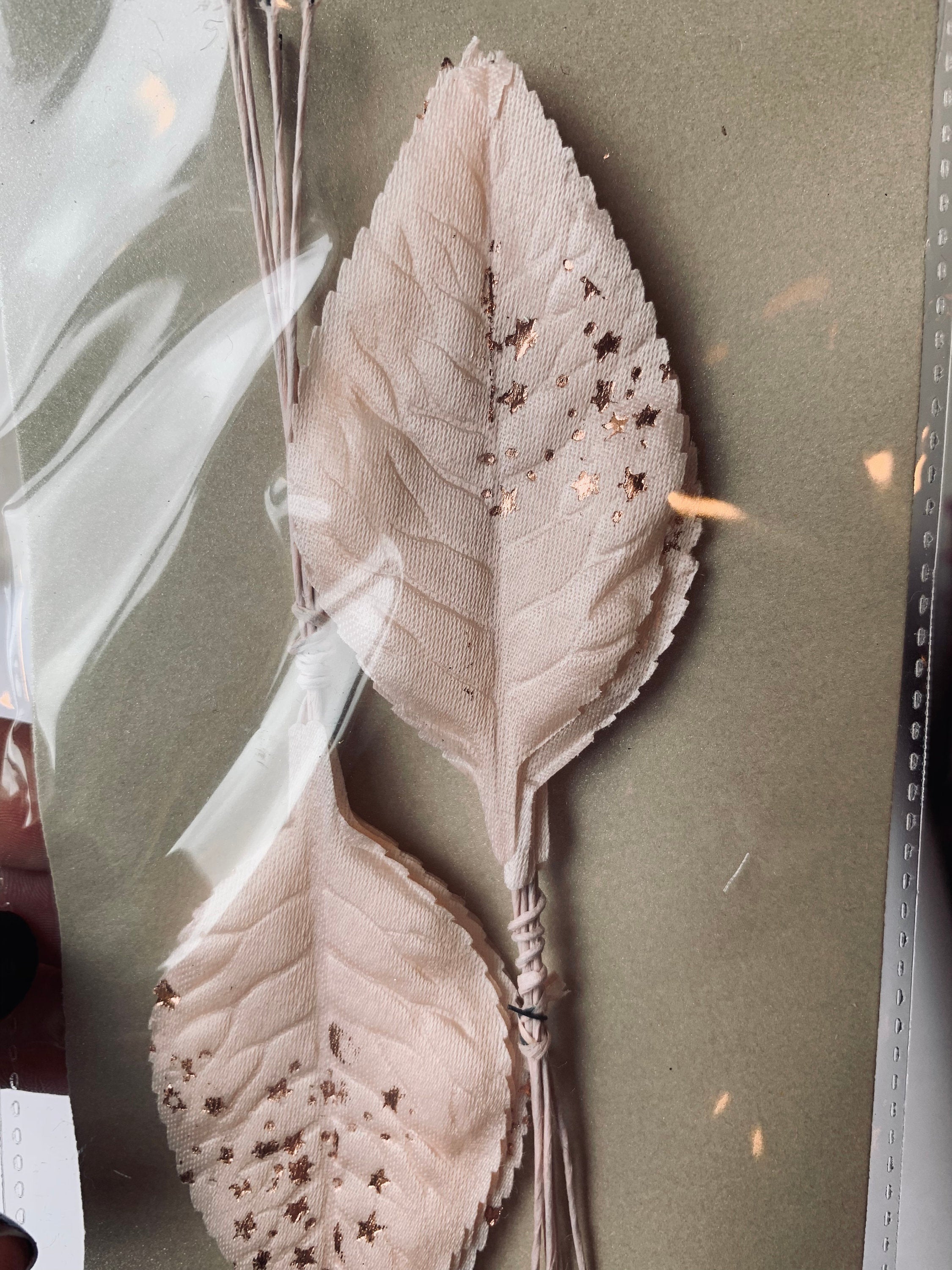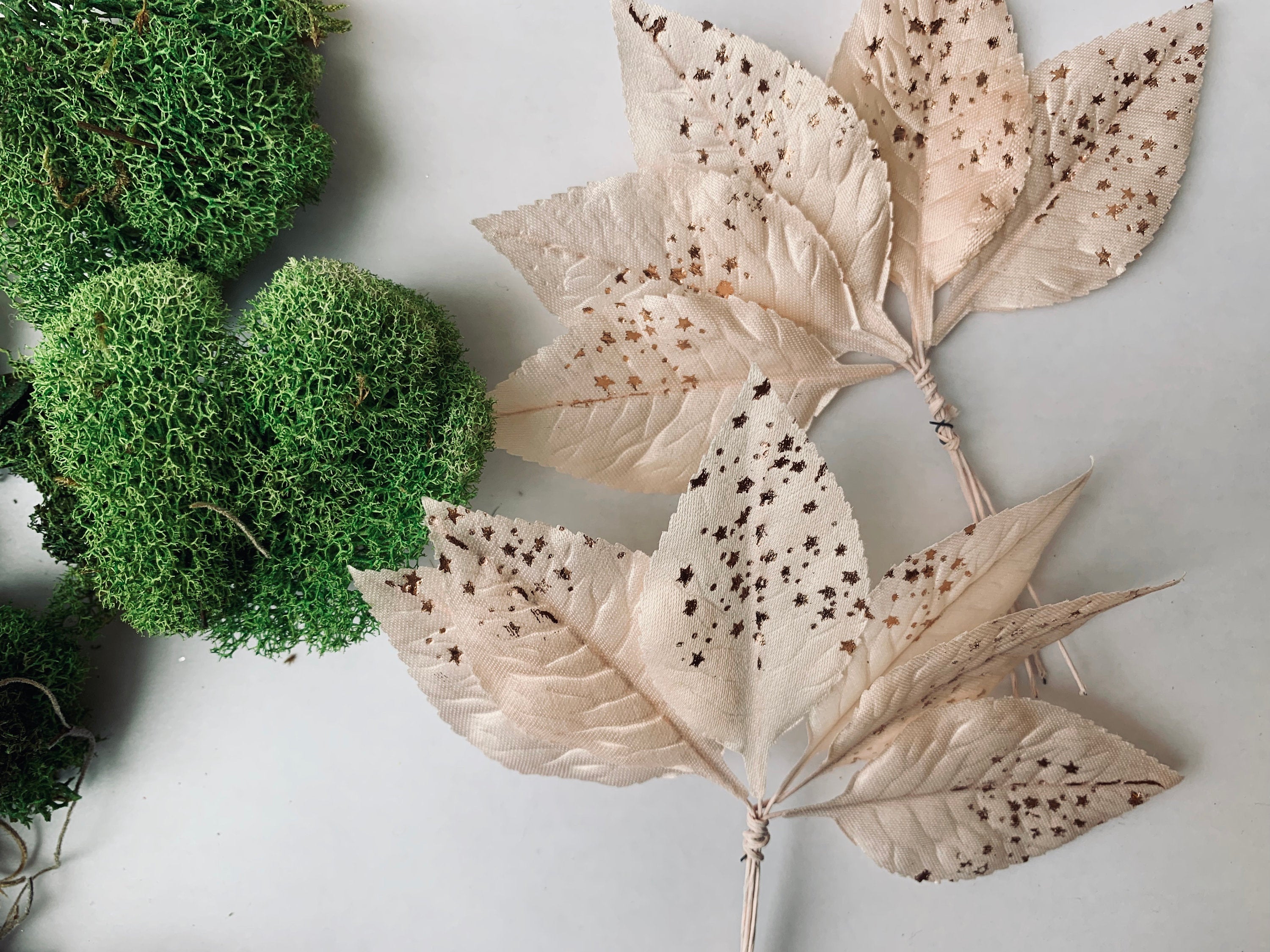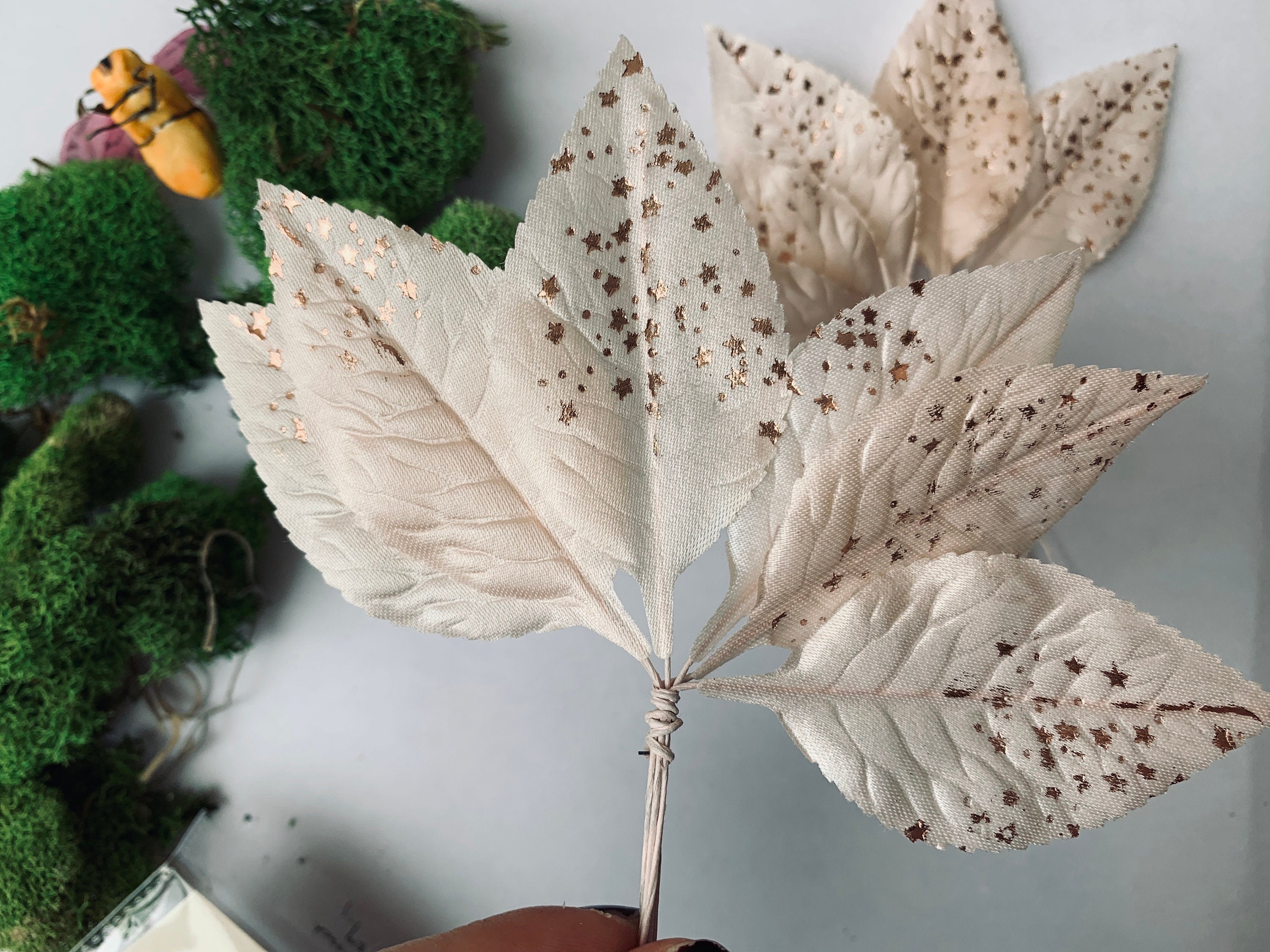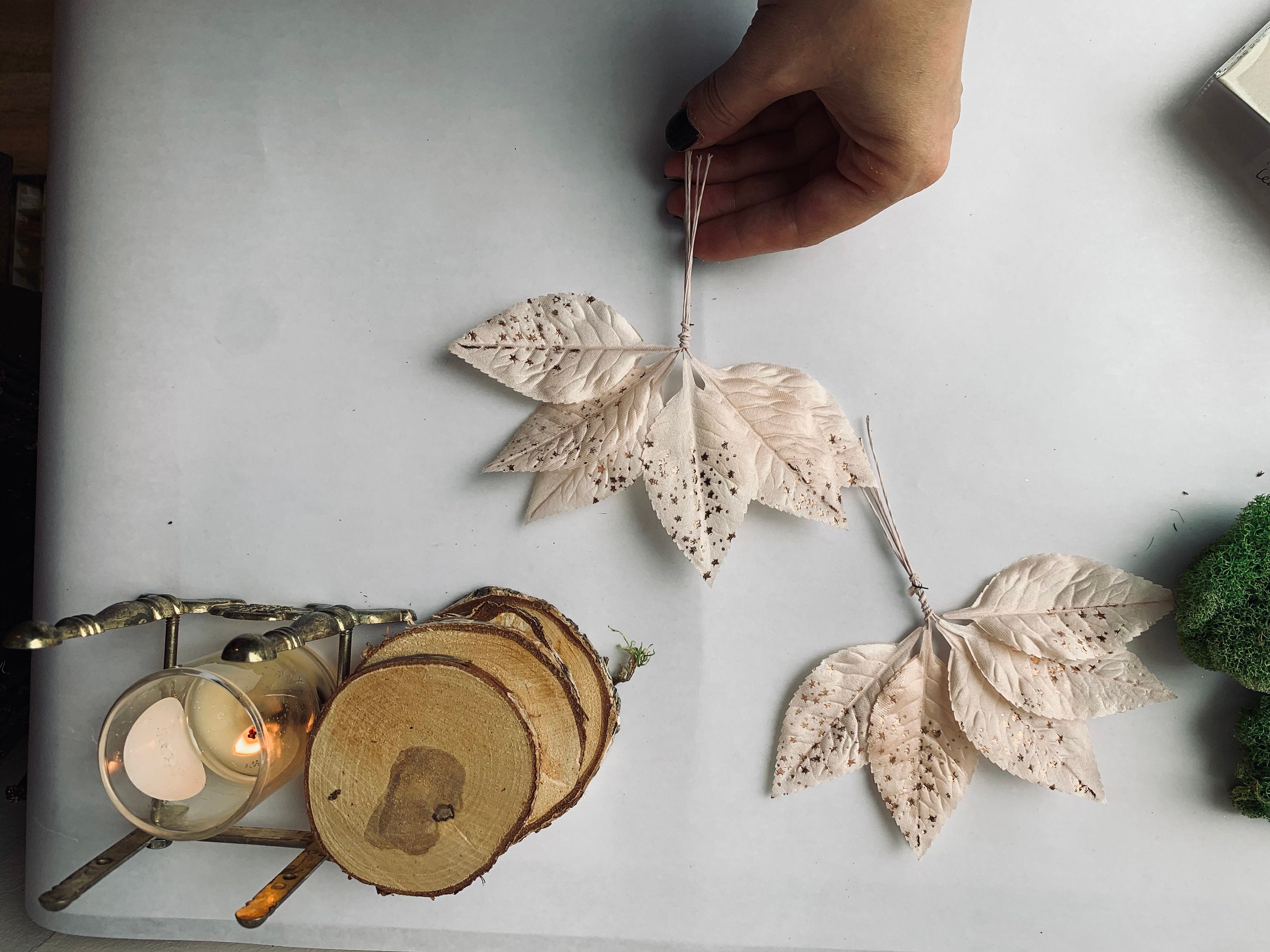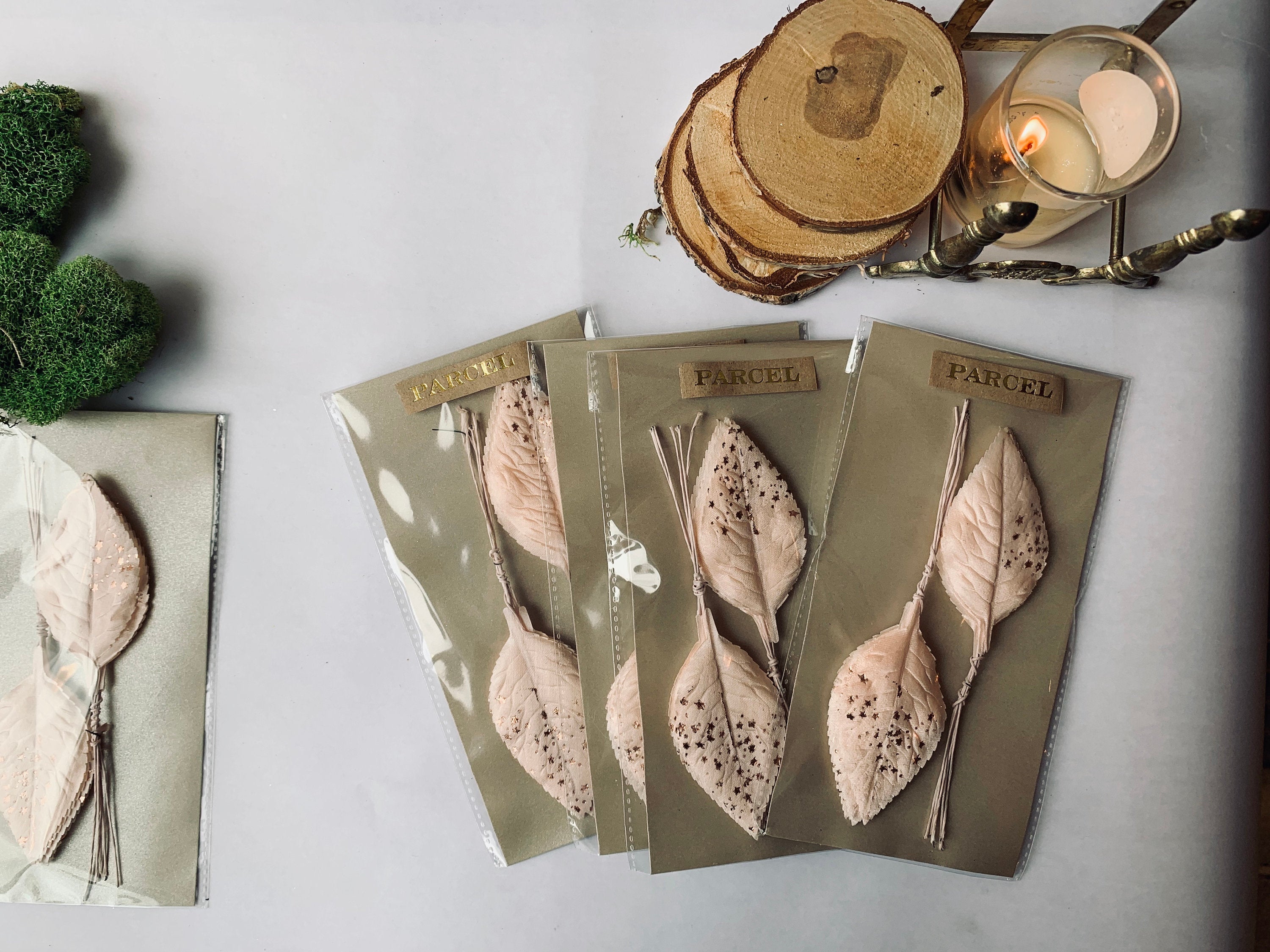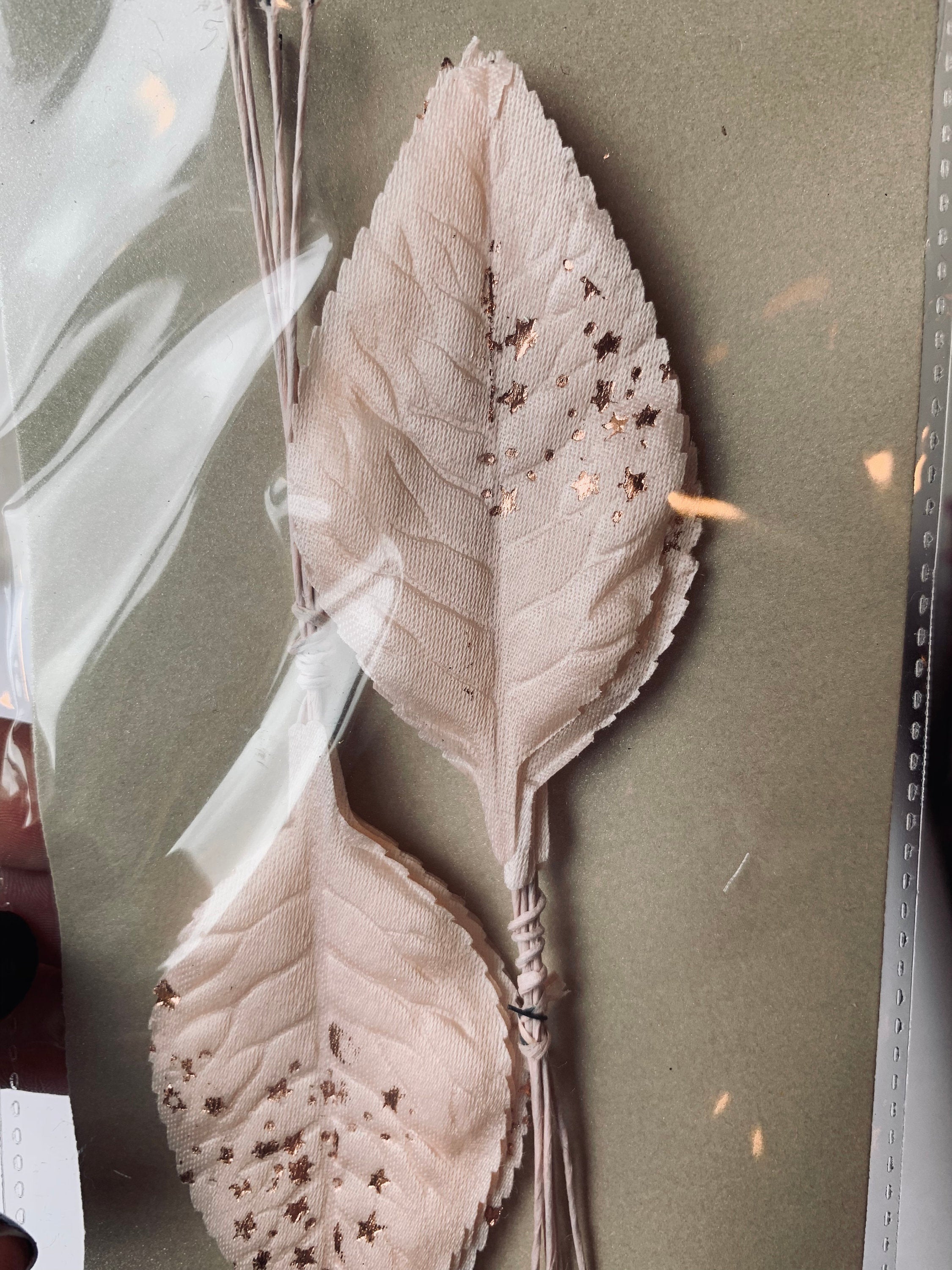 Foil Pressed Artificial Leaves
These little artificial leaves are vintage satin.
We have taken a bunch of our favorite color pink from our old millinery stock, and have hand foil pressed each one with a little metallic cluster of rose gold stars.
These leaves come in sets of 12, in a flat cellophane sleeve.