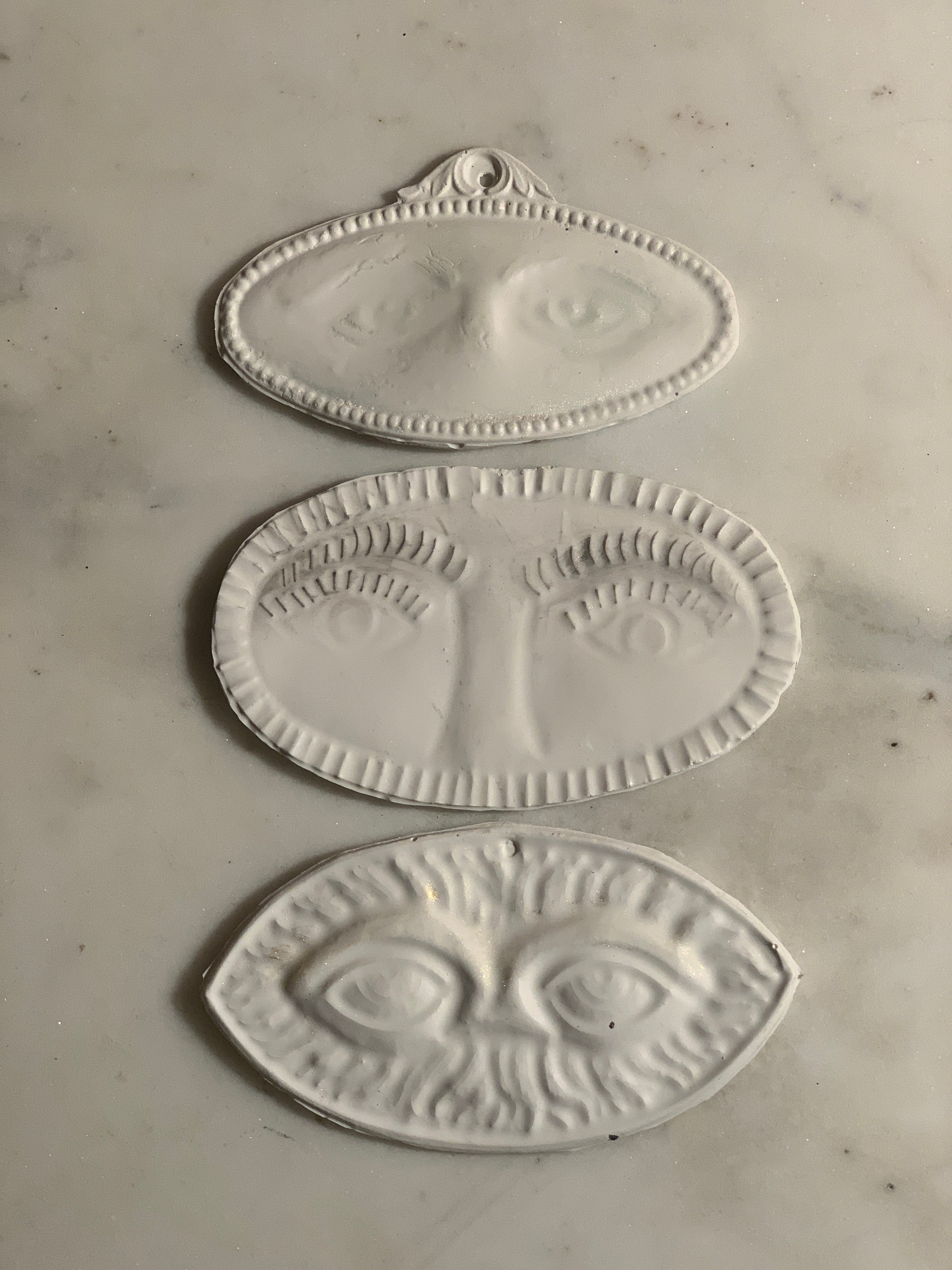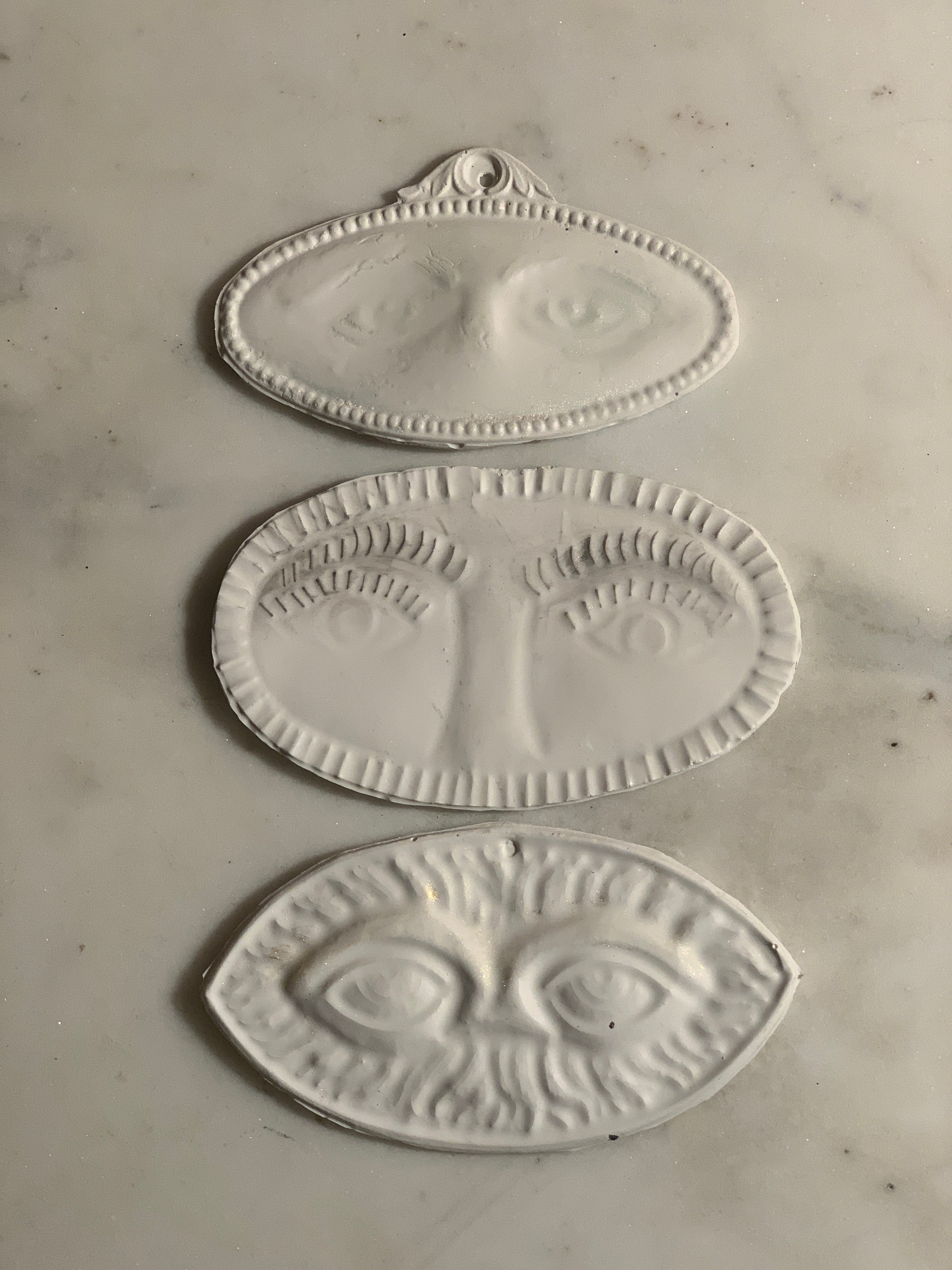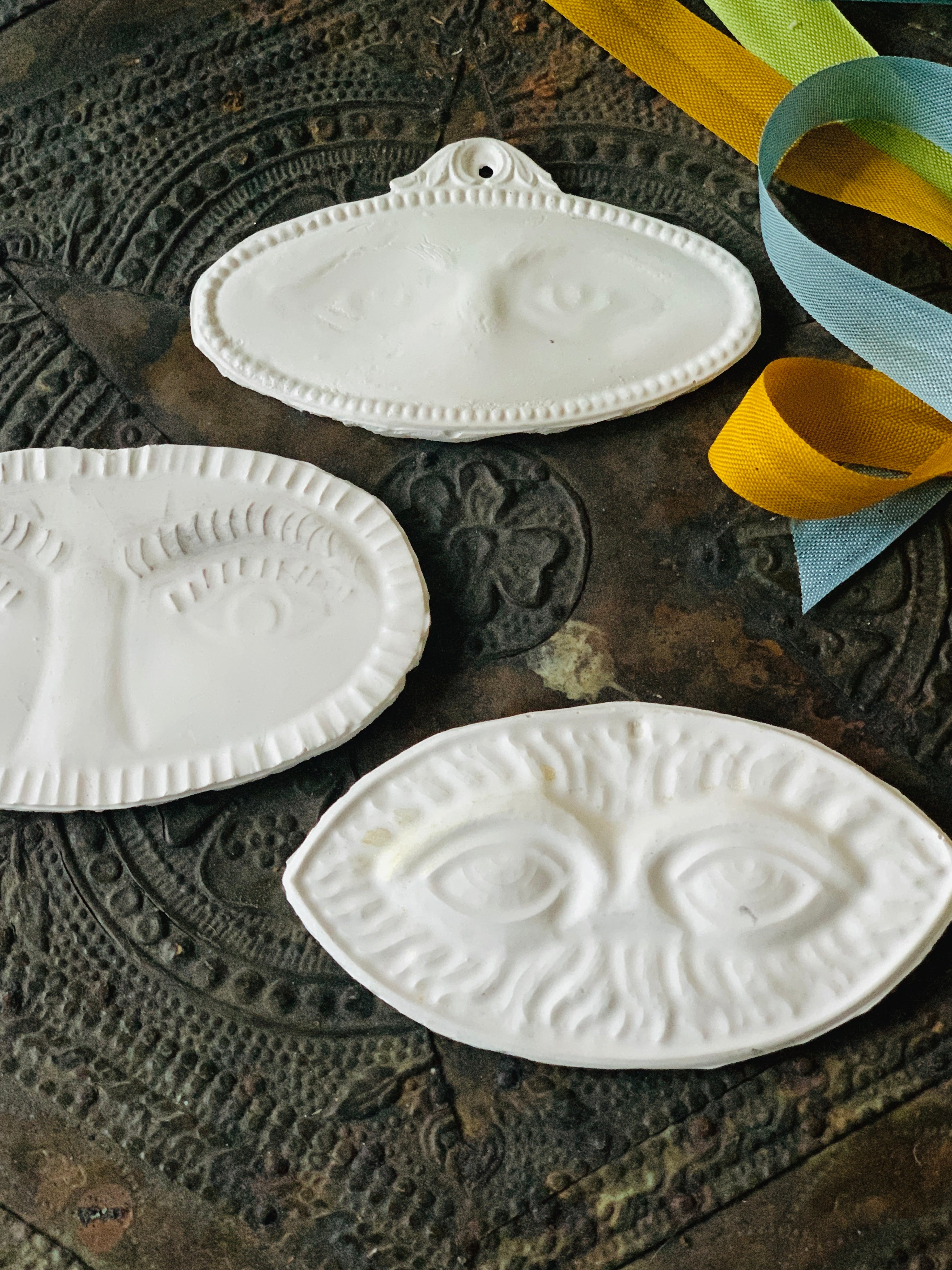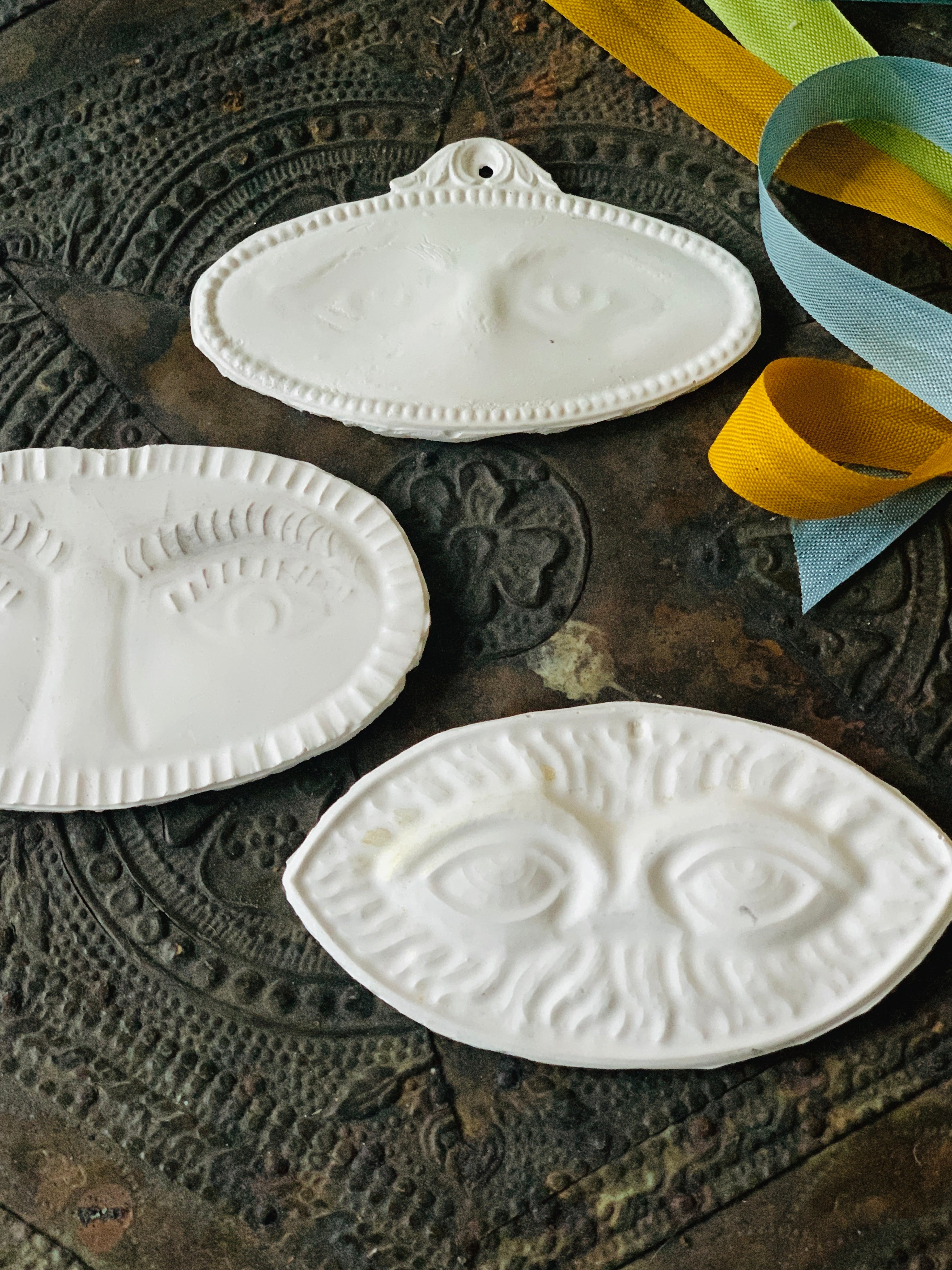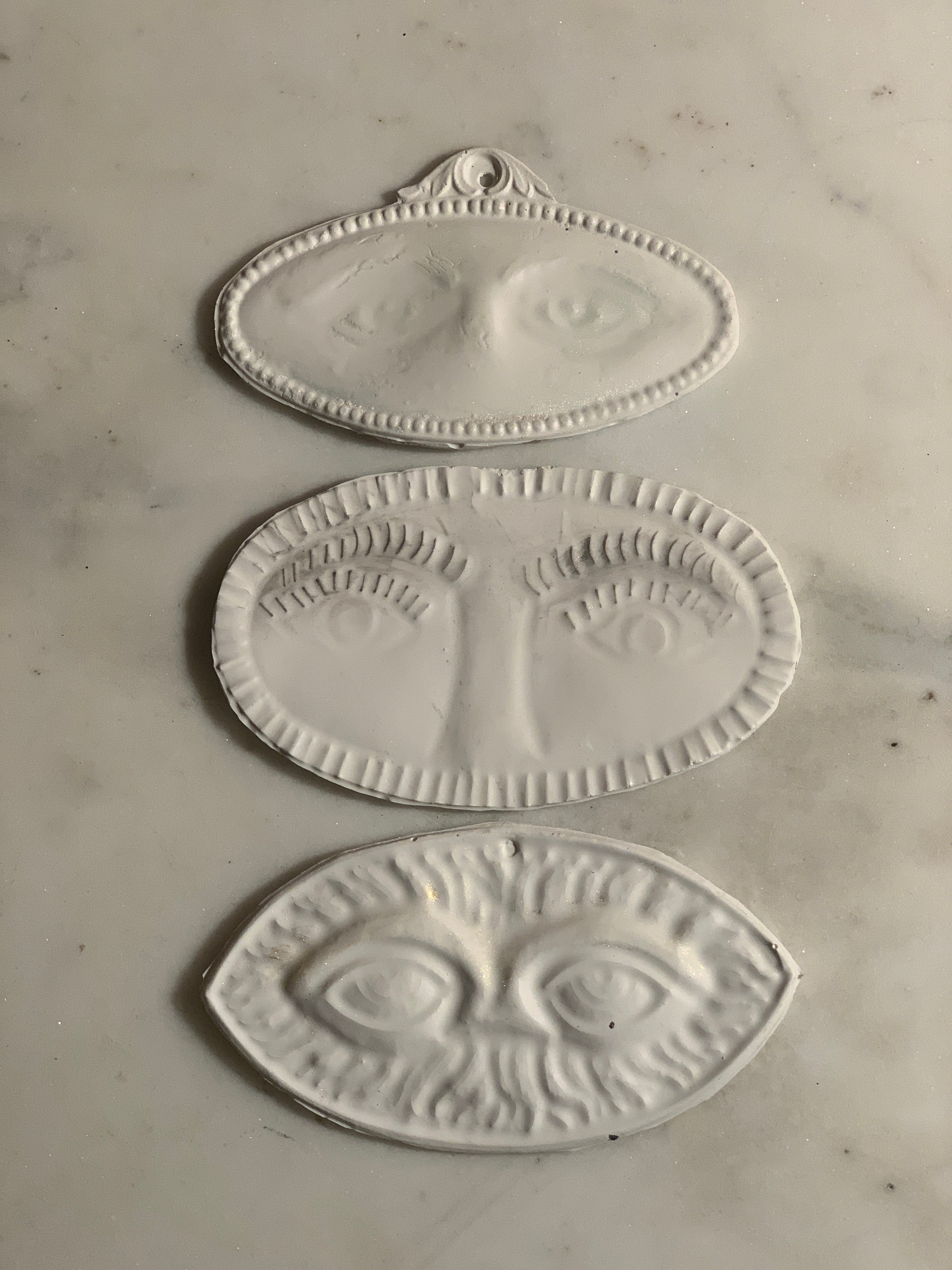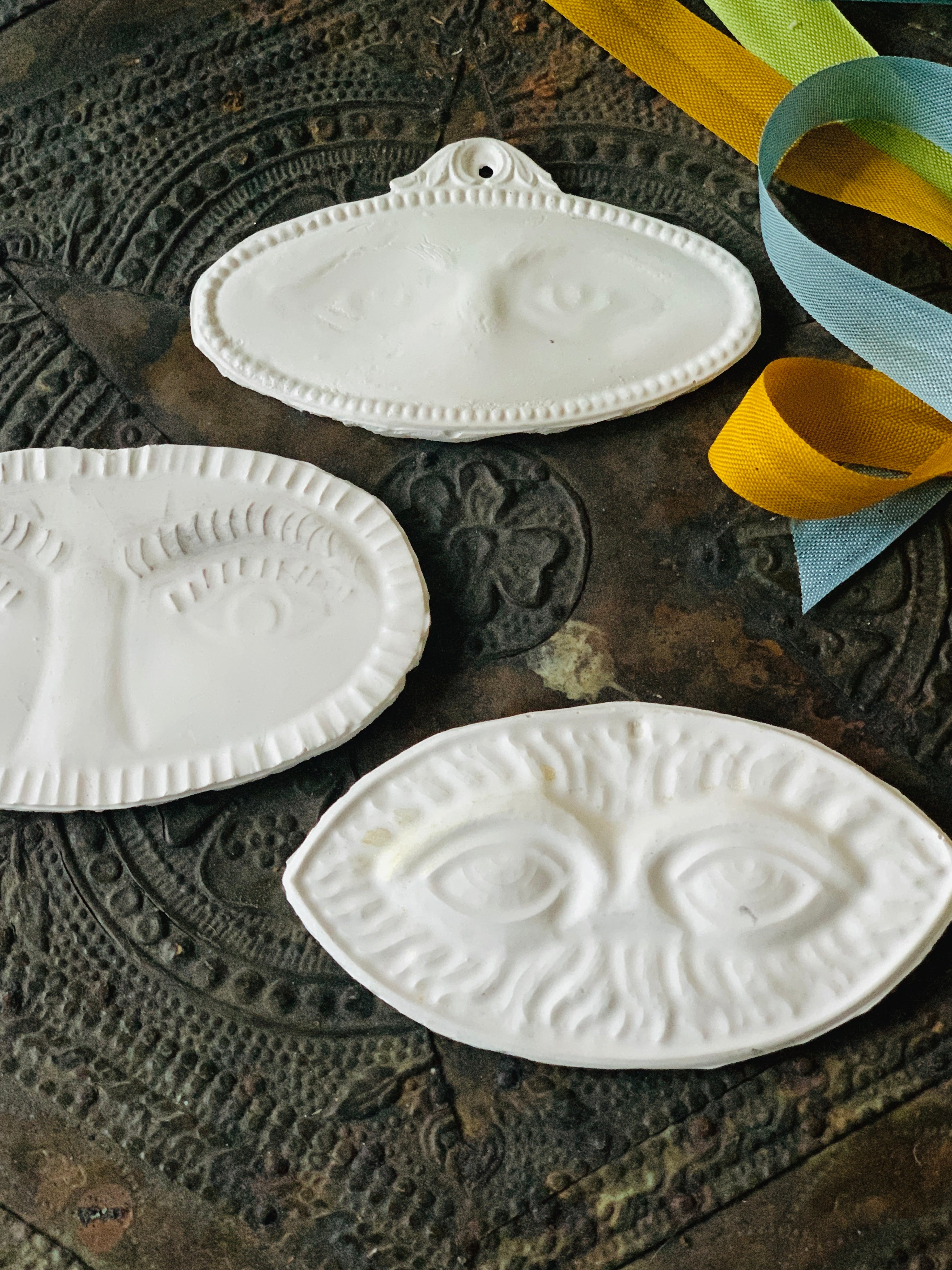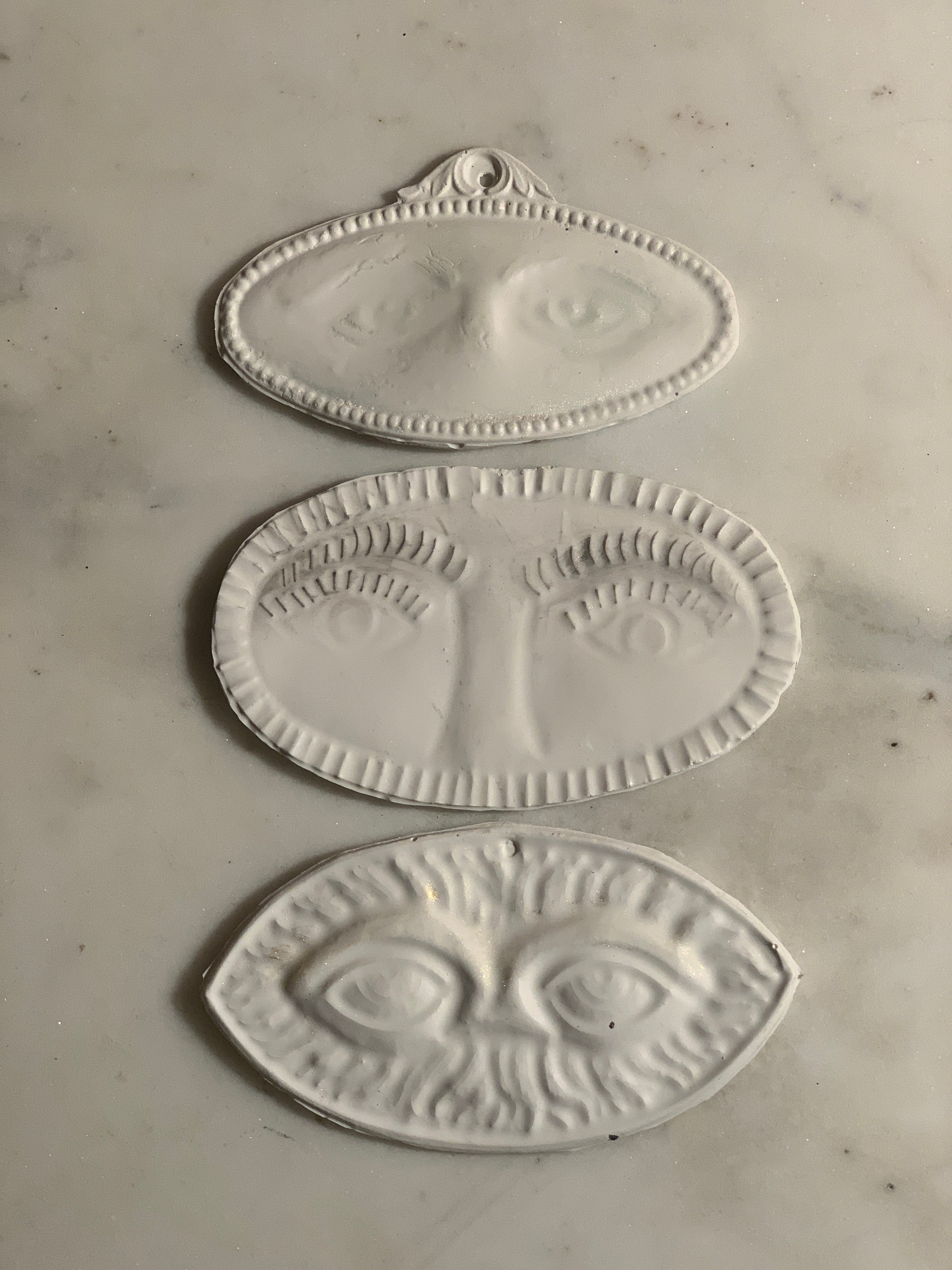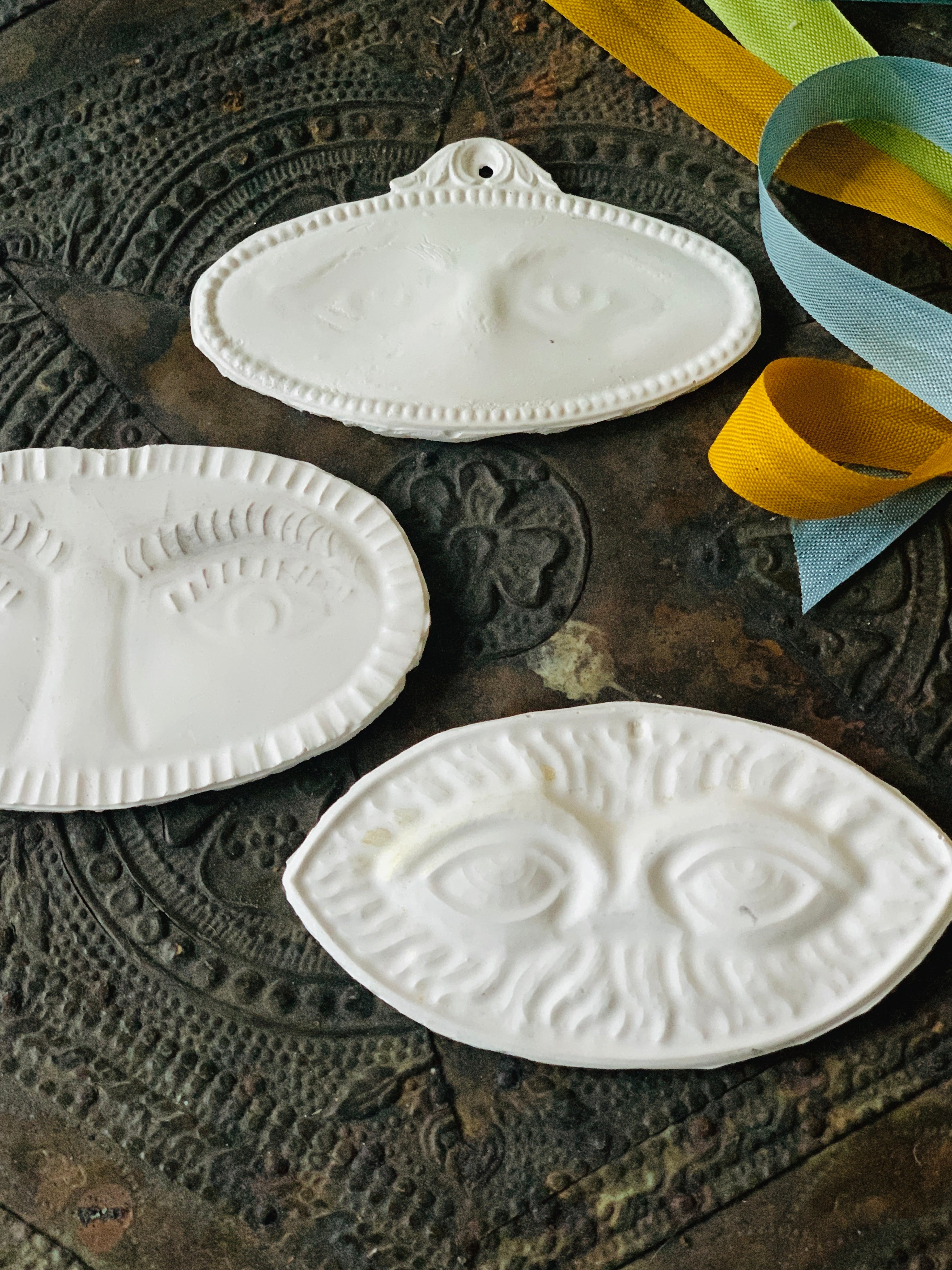 Protective Eyes Ex Voto Ornaments
3 pairs of handmade plaster eyes to watch over and protect you.  Modeled from vintage Mexican Metal milagros, these make a beautiful gift for someone who could use a little boost, support, or friendship. 
Thin and delicate, these pieces measure approximately 2"-4" each and have a hook on the back for hanging.  Gently packaged in a stamped muslin pouch. 

As with all of our handmade objects, please allow 3-5 business days to produce and ship your order.