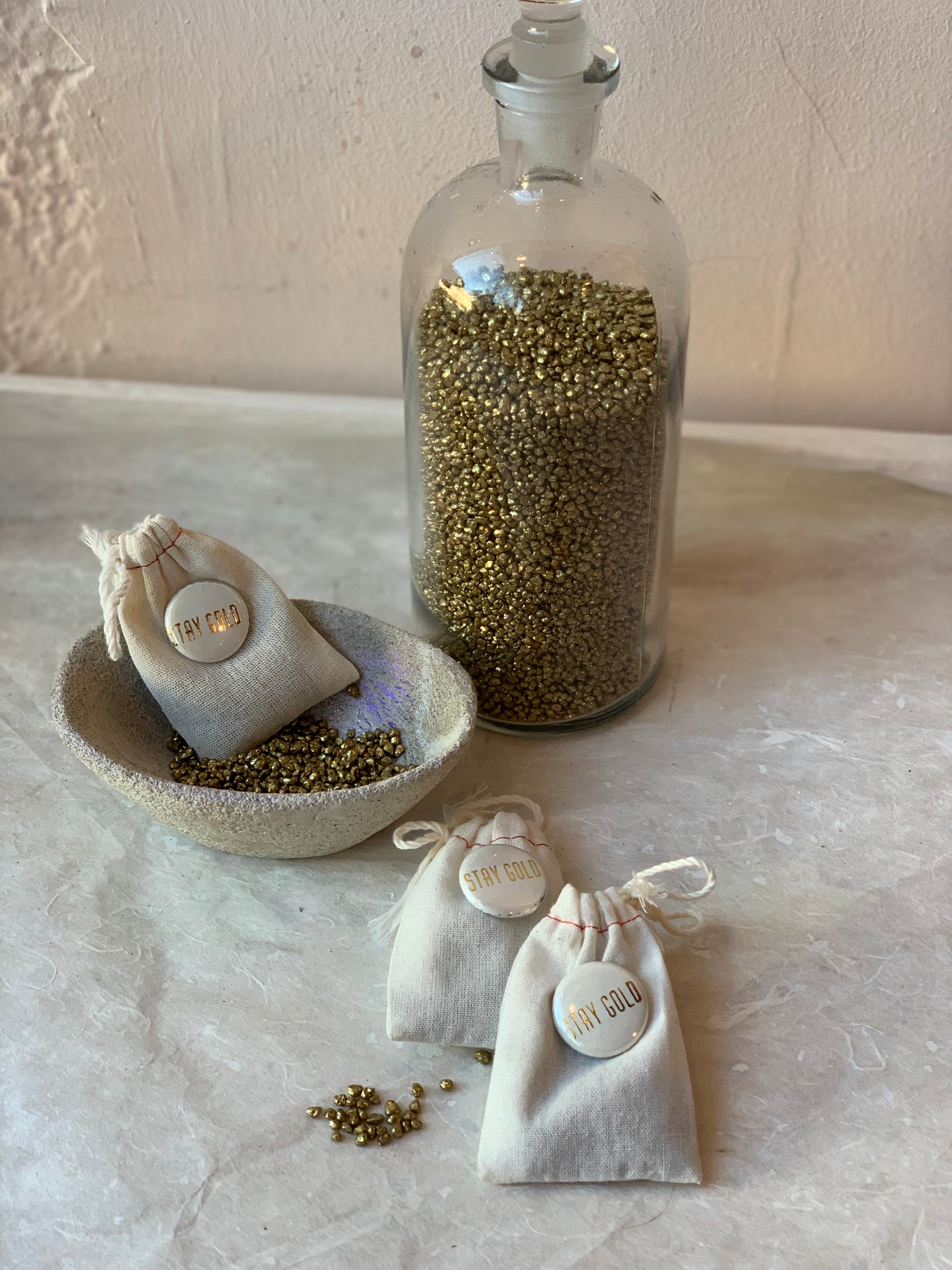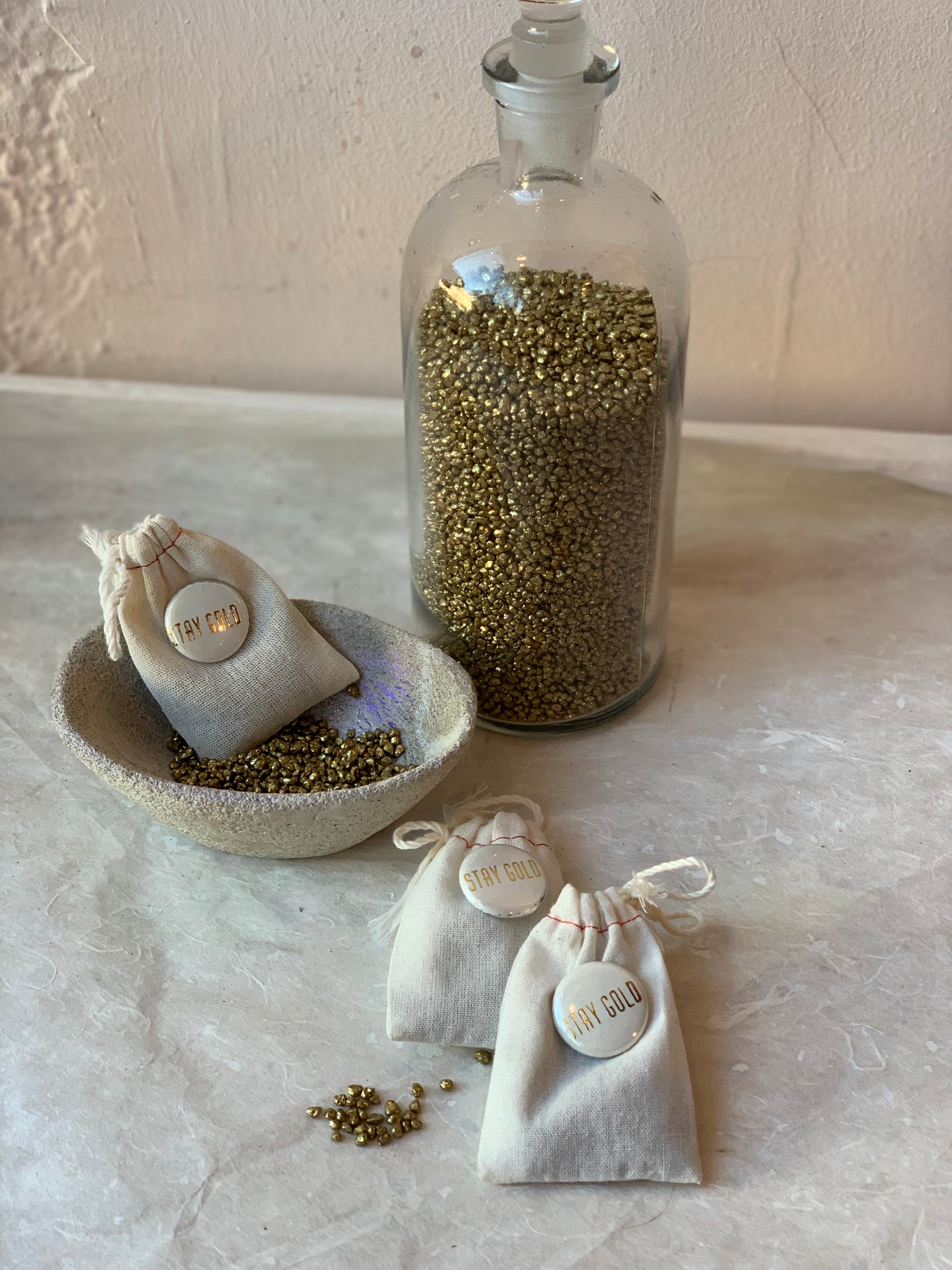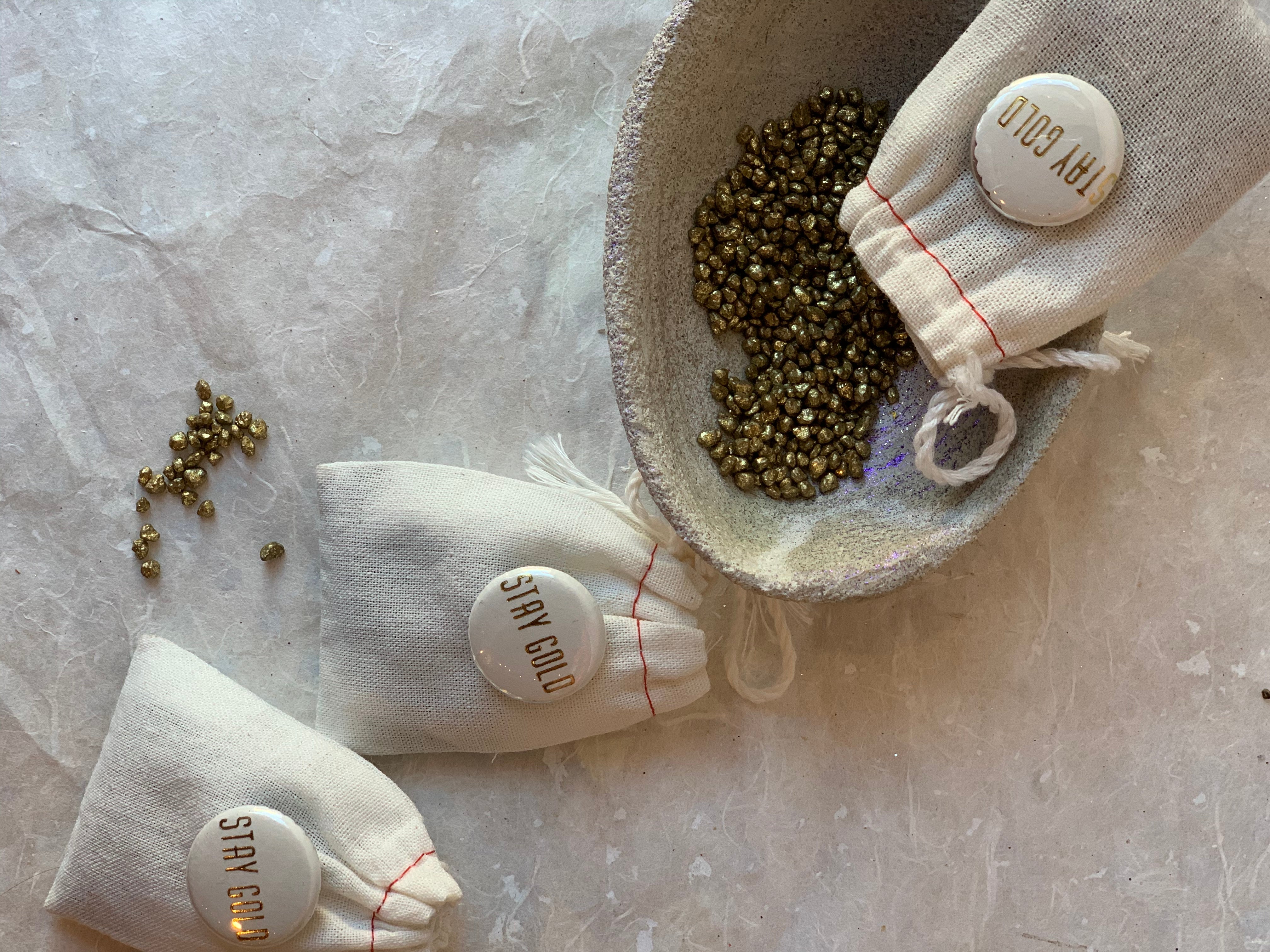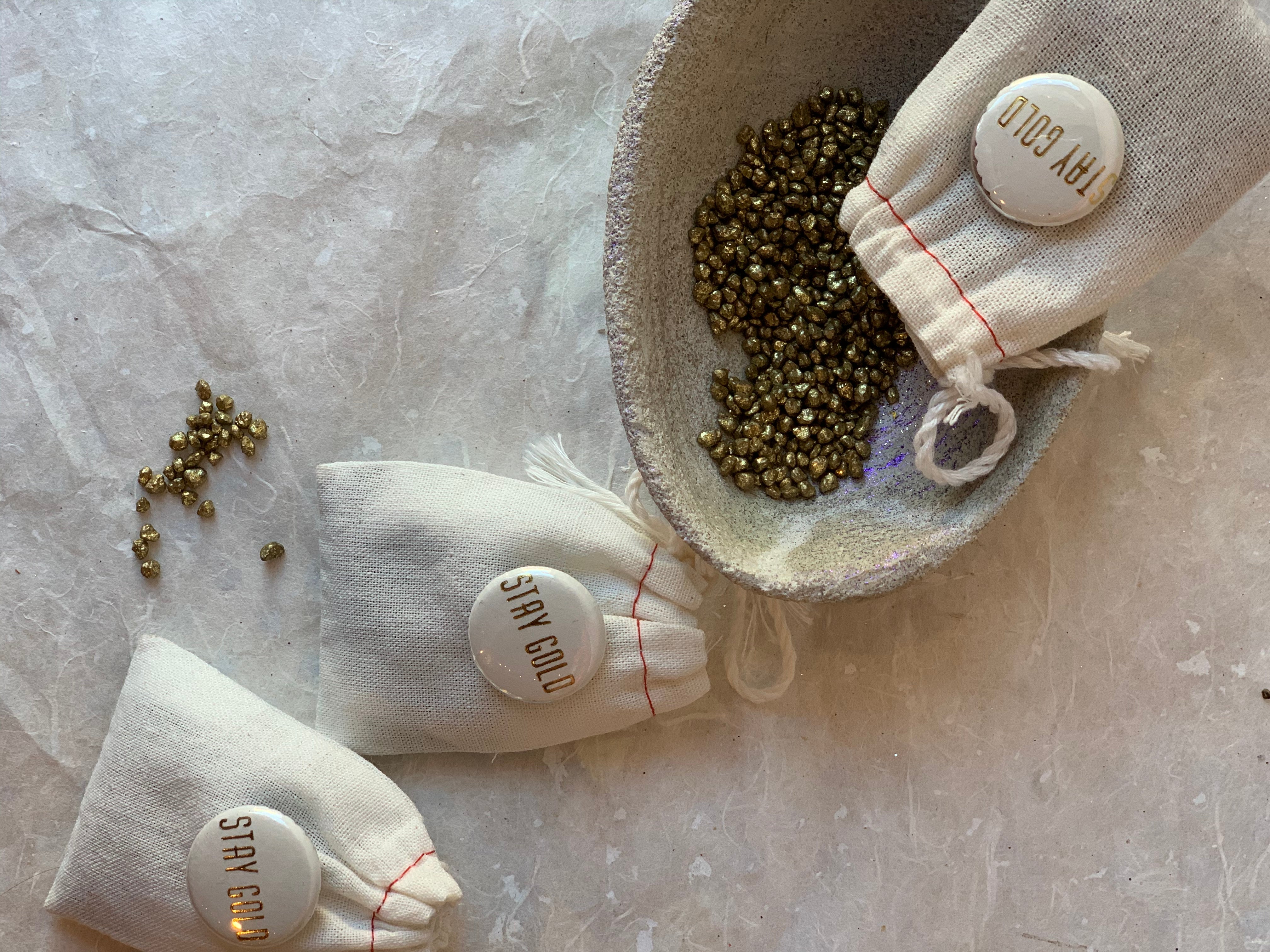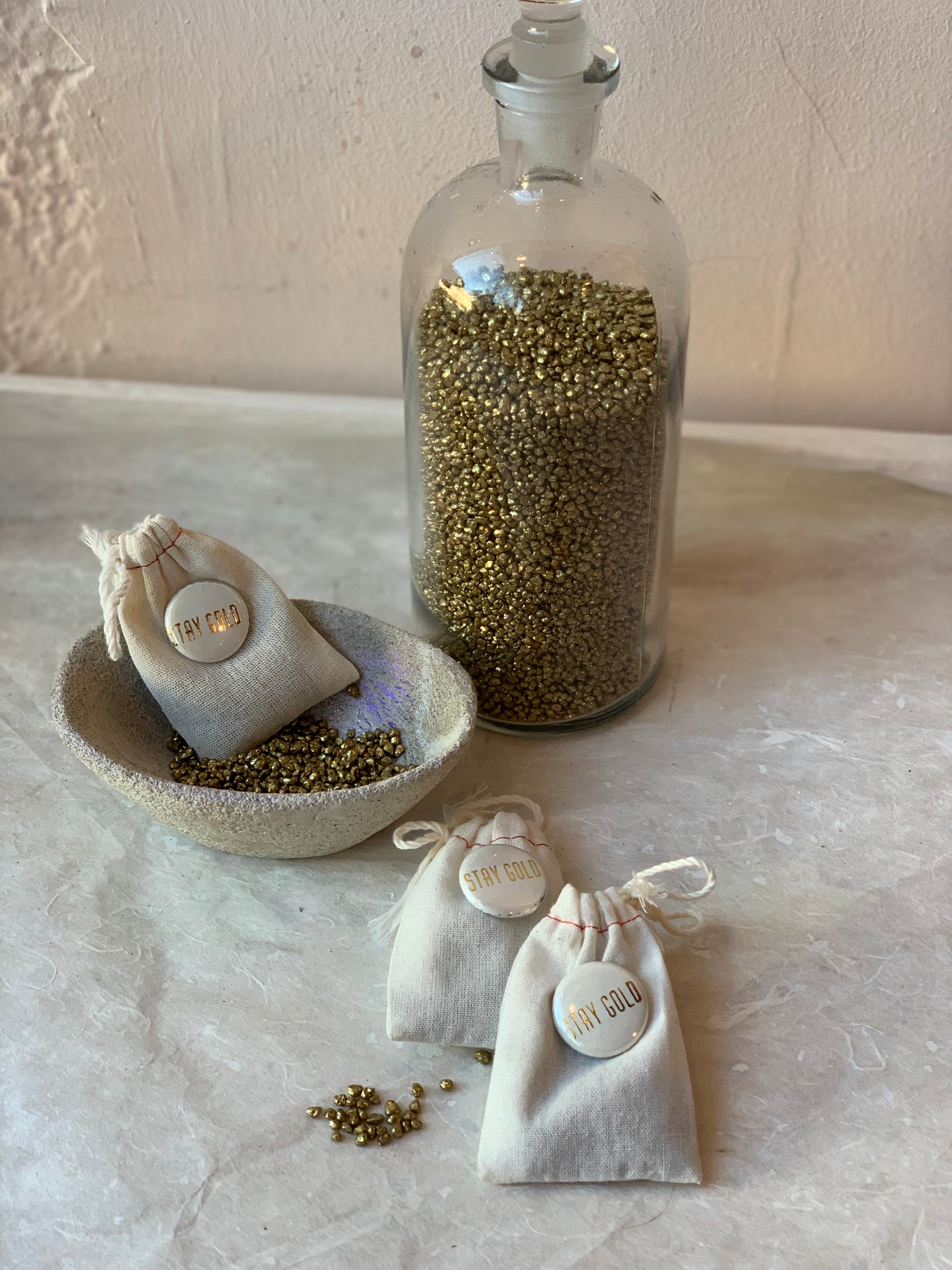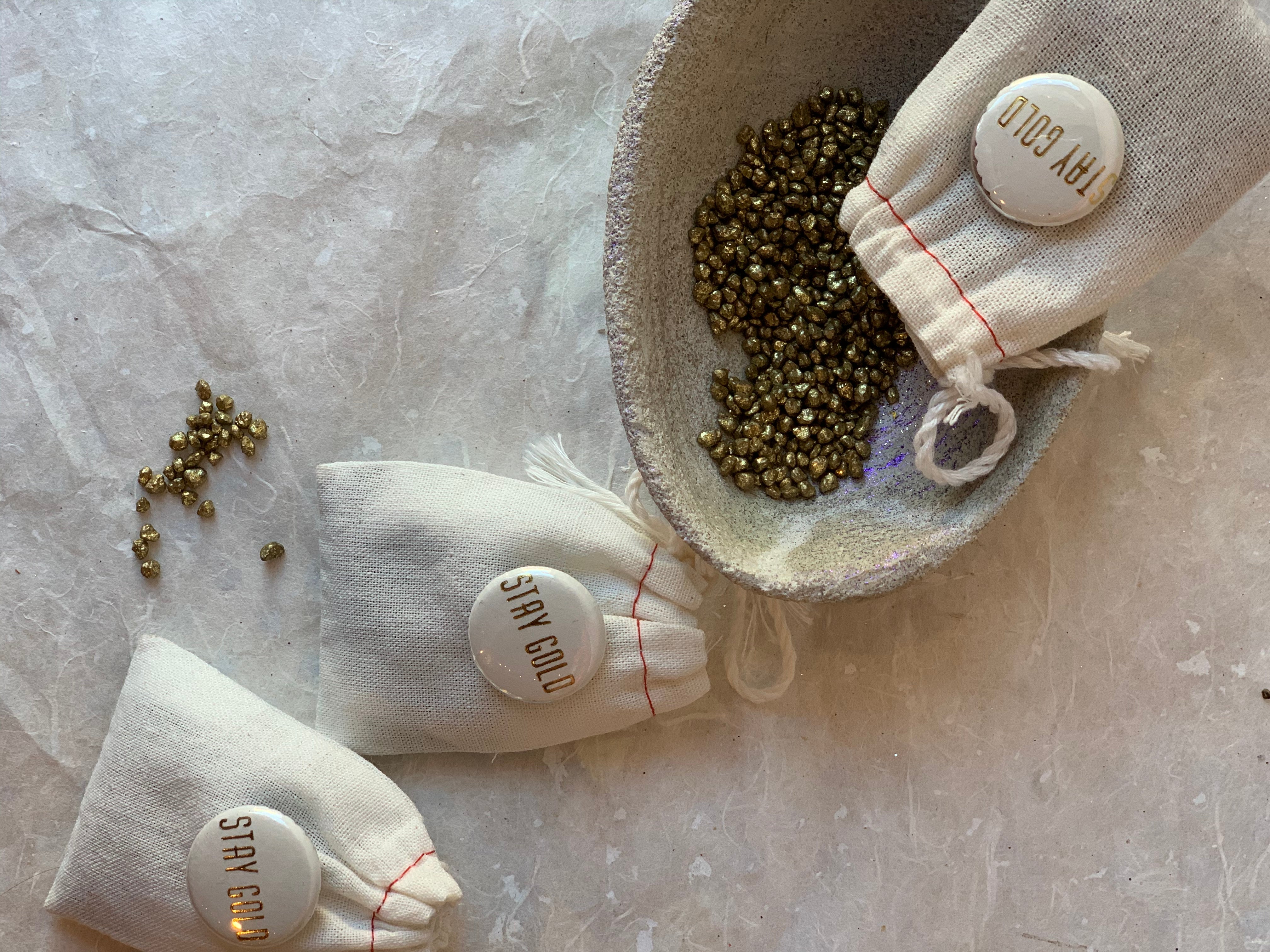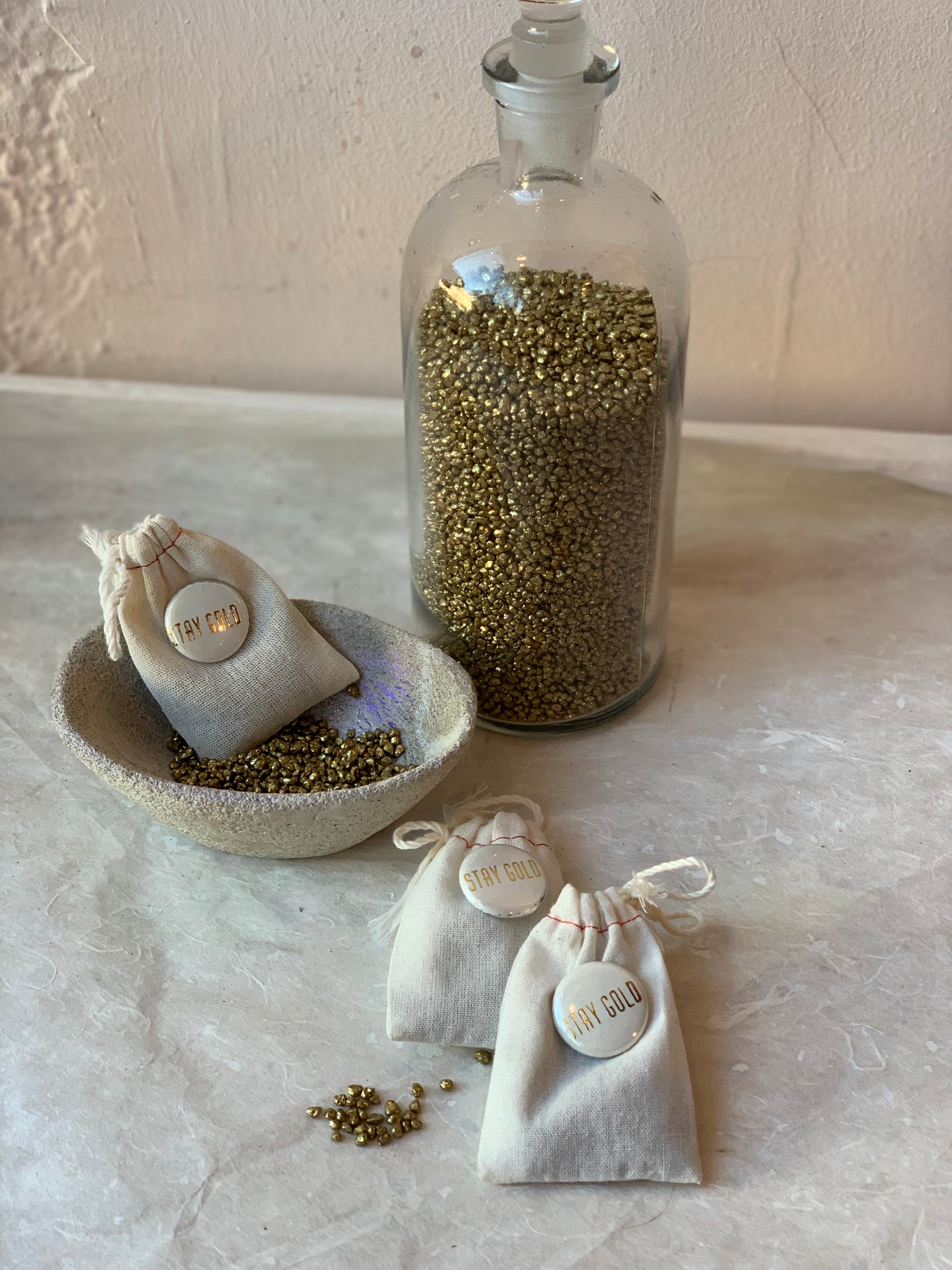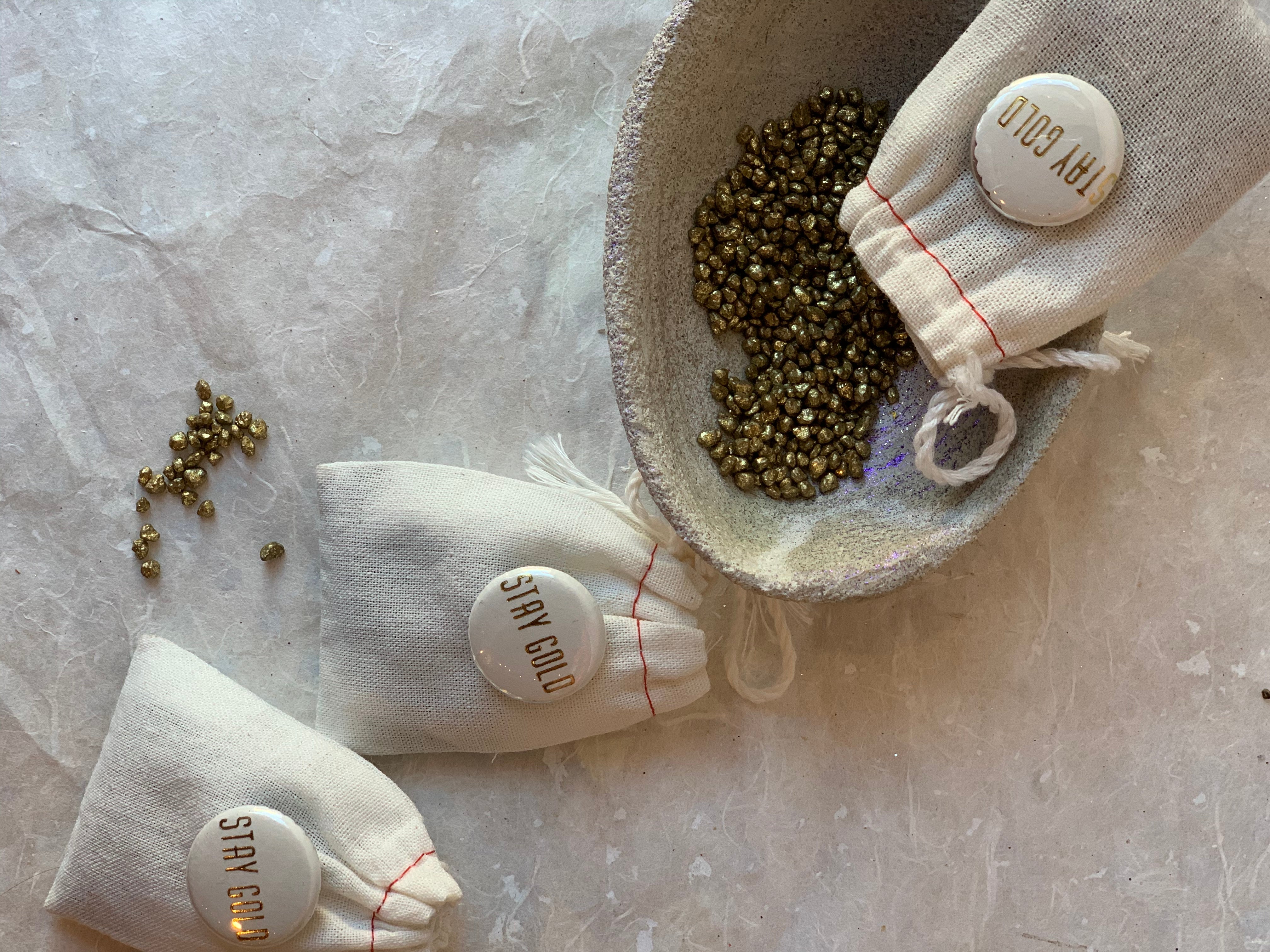 Pouch of golden nuggets
An itty bitty pouch full of tiny gold nuggets makes an uplifting little as a message to 'stay gold' or innocent.
Can be used in mini landscape or terrarium scenes or simply saved and treasured.
Muslin pouch filled with nuggets and labeled with a foil-pressed handmade pin.