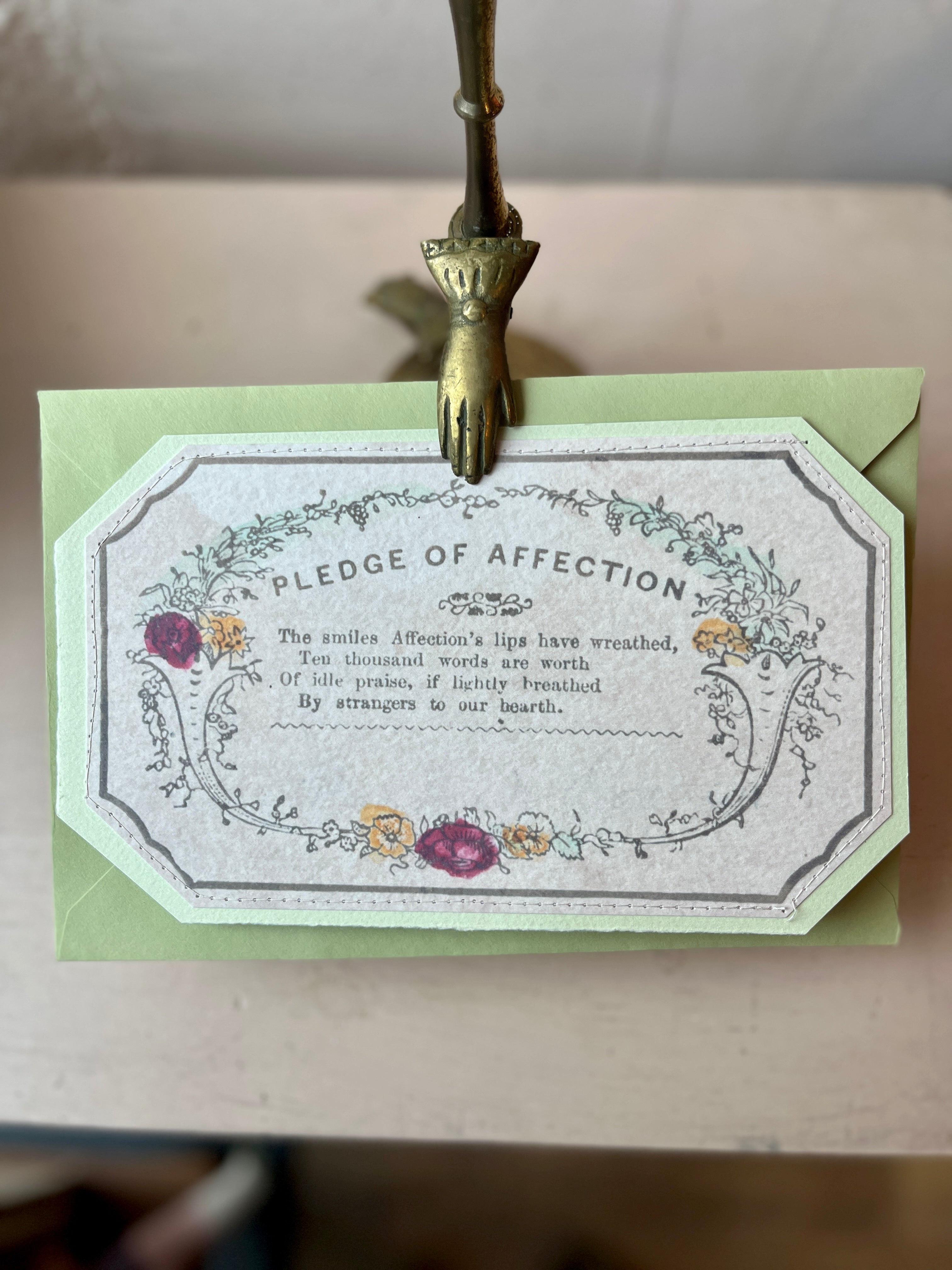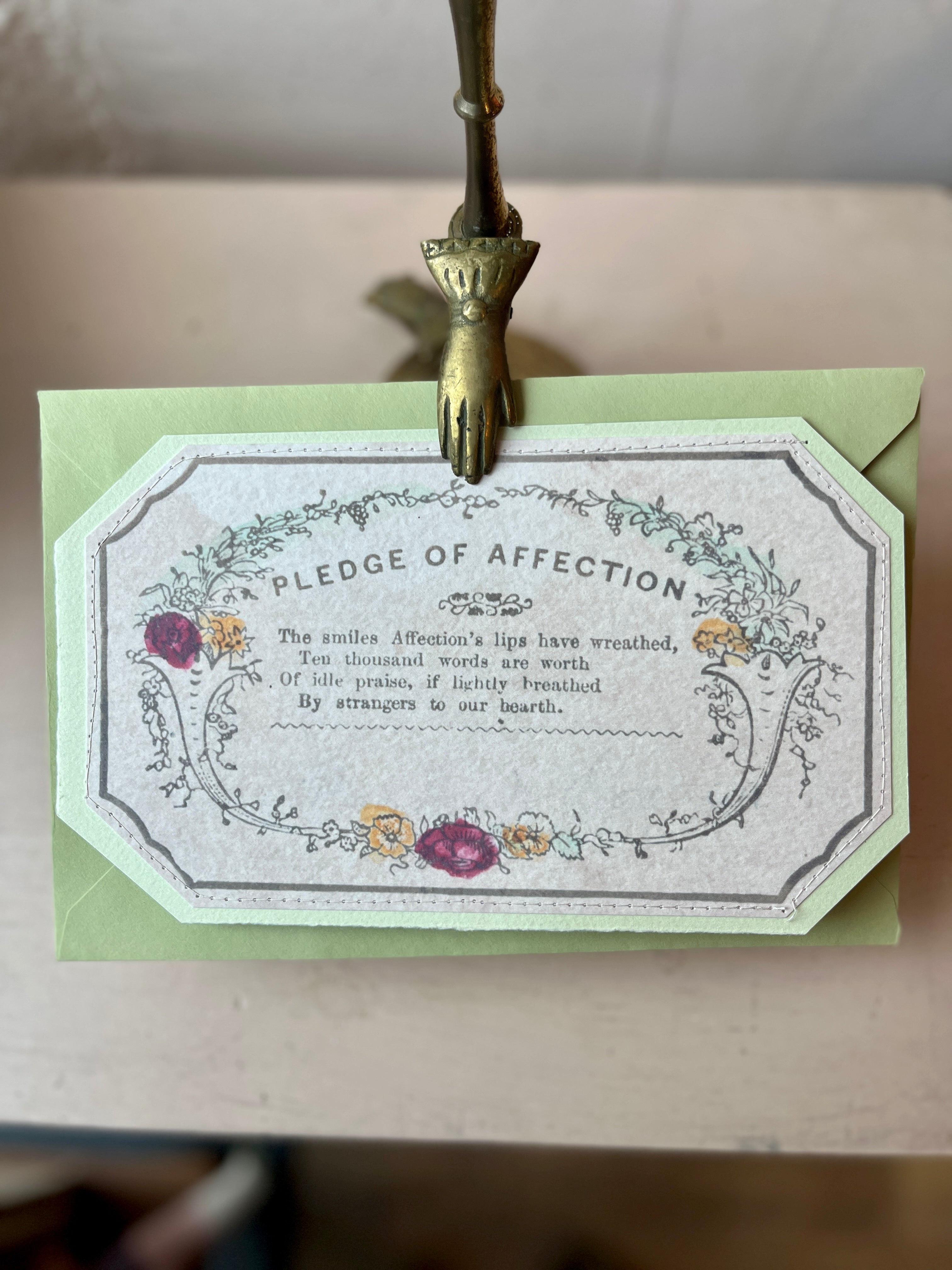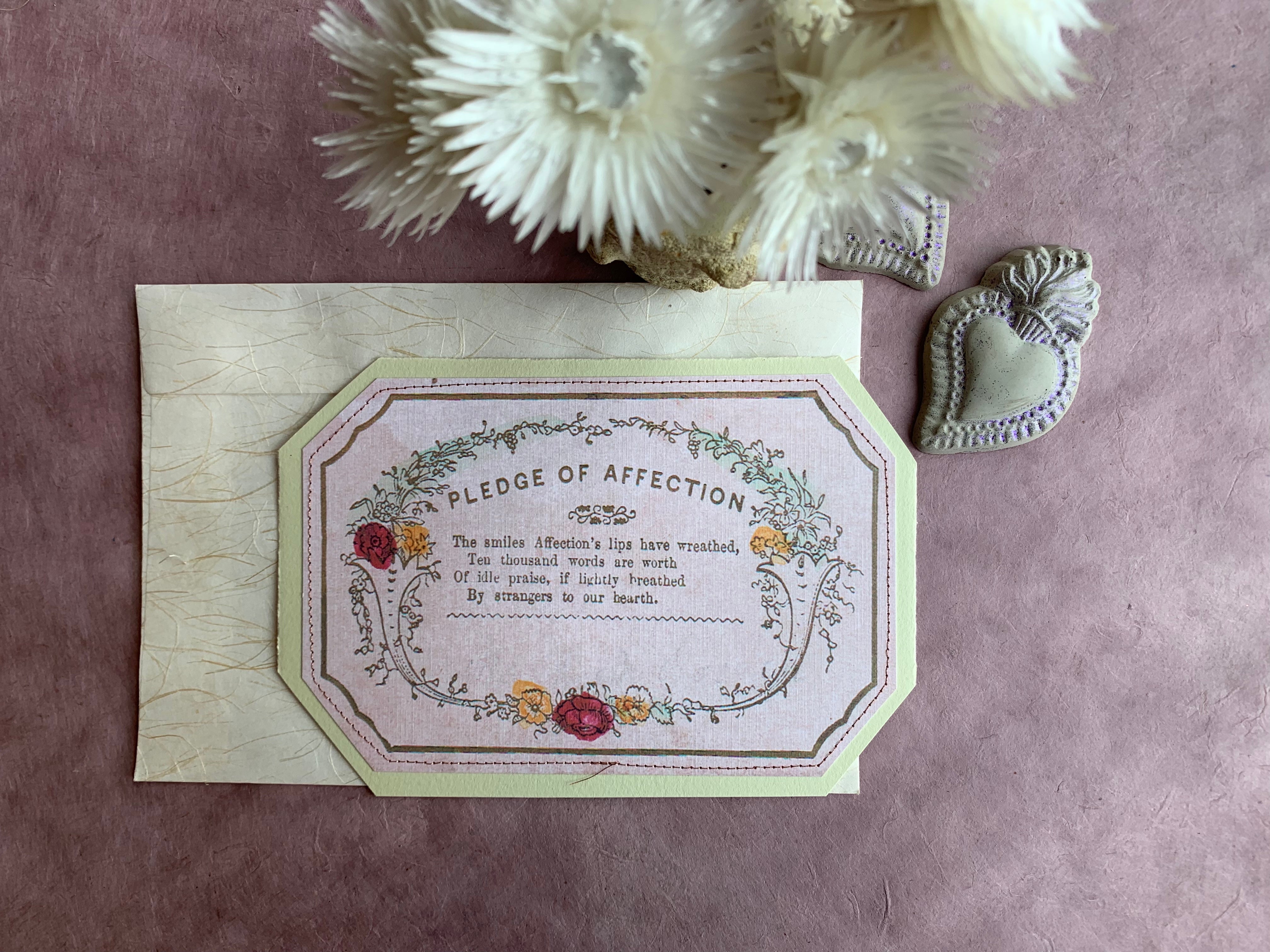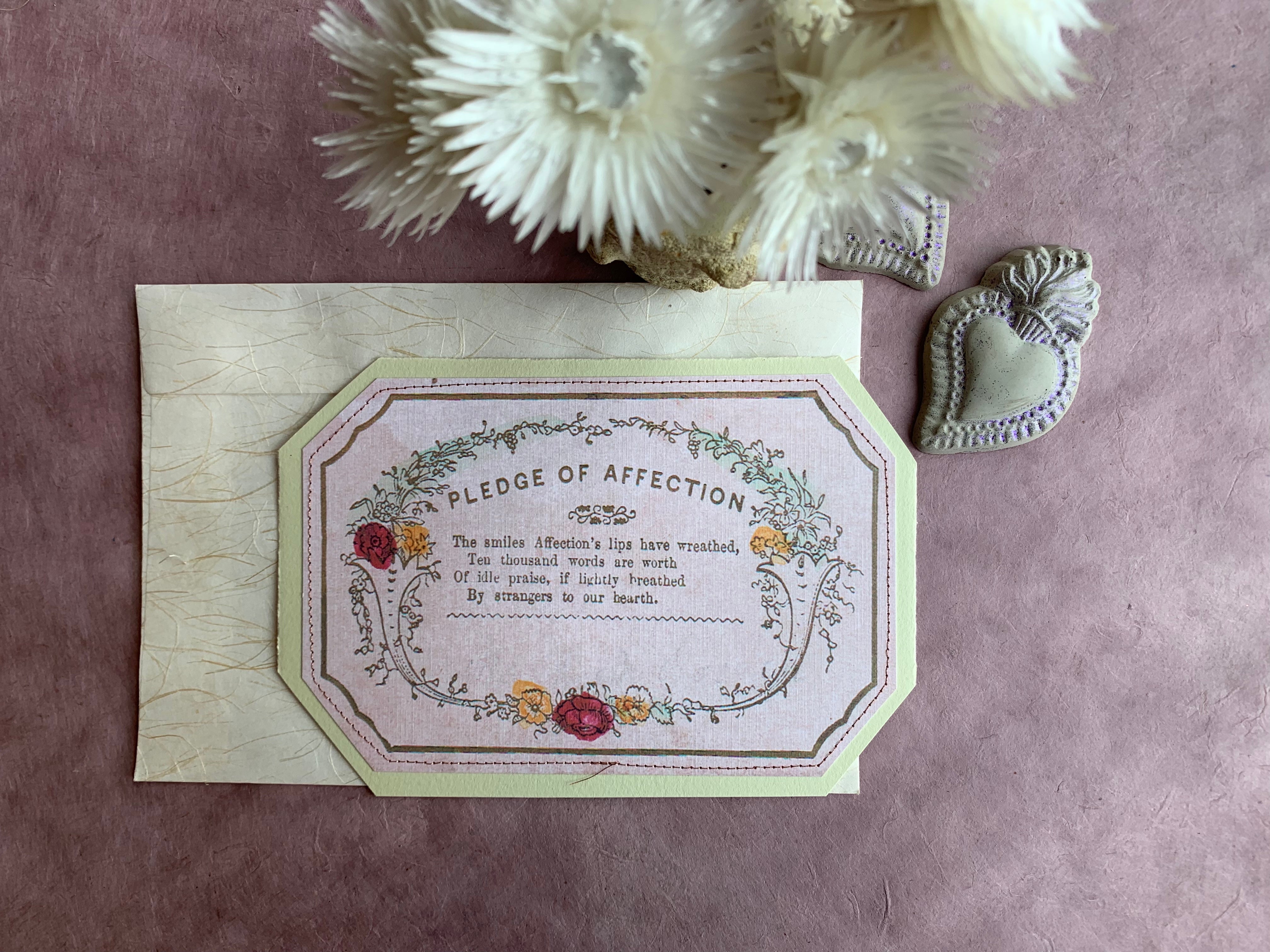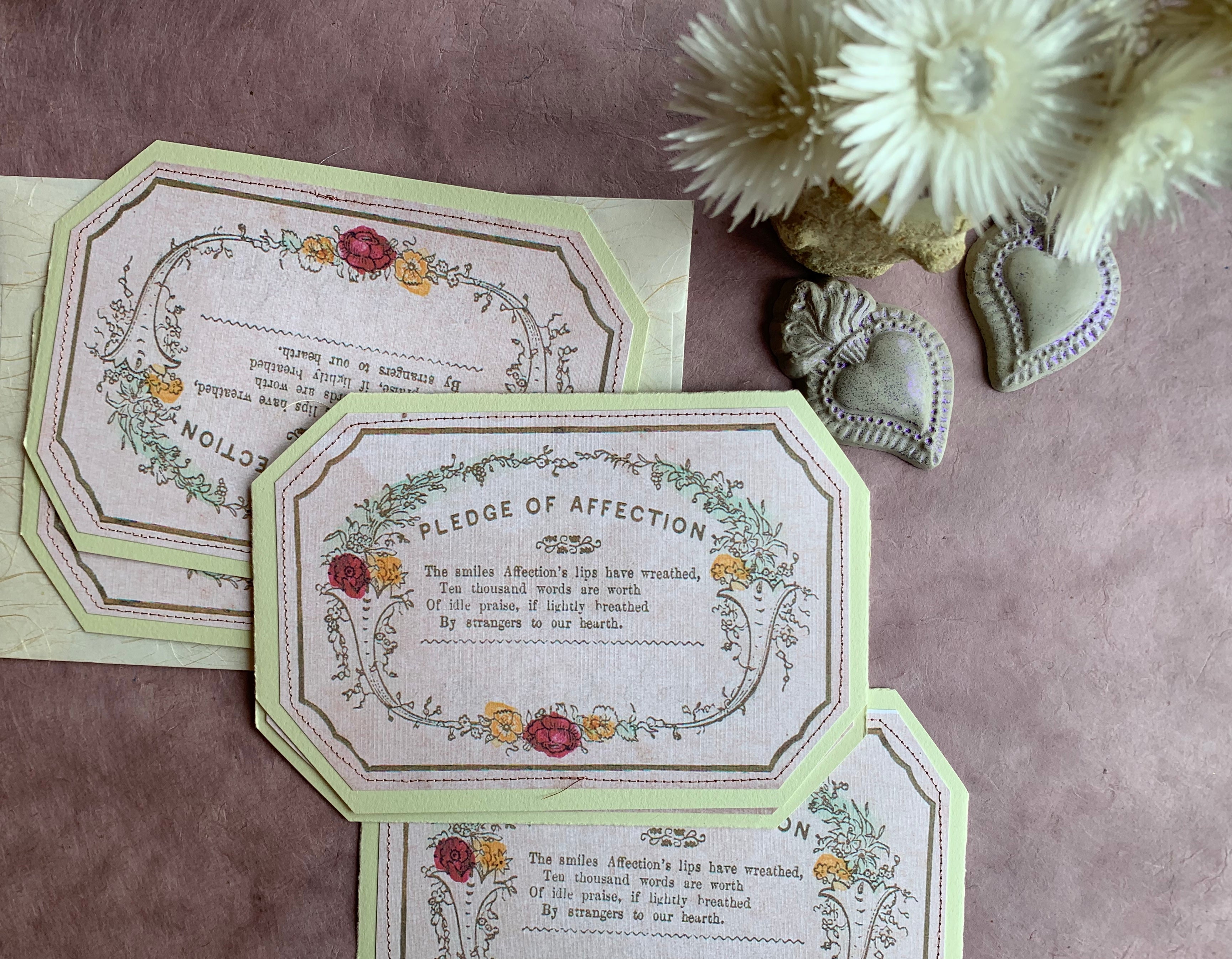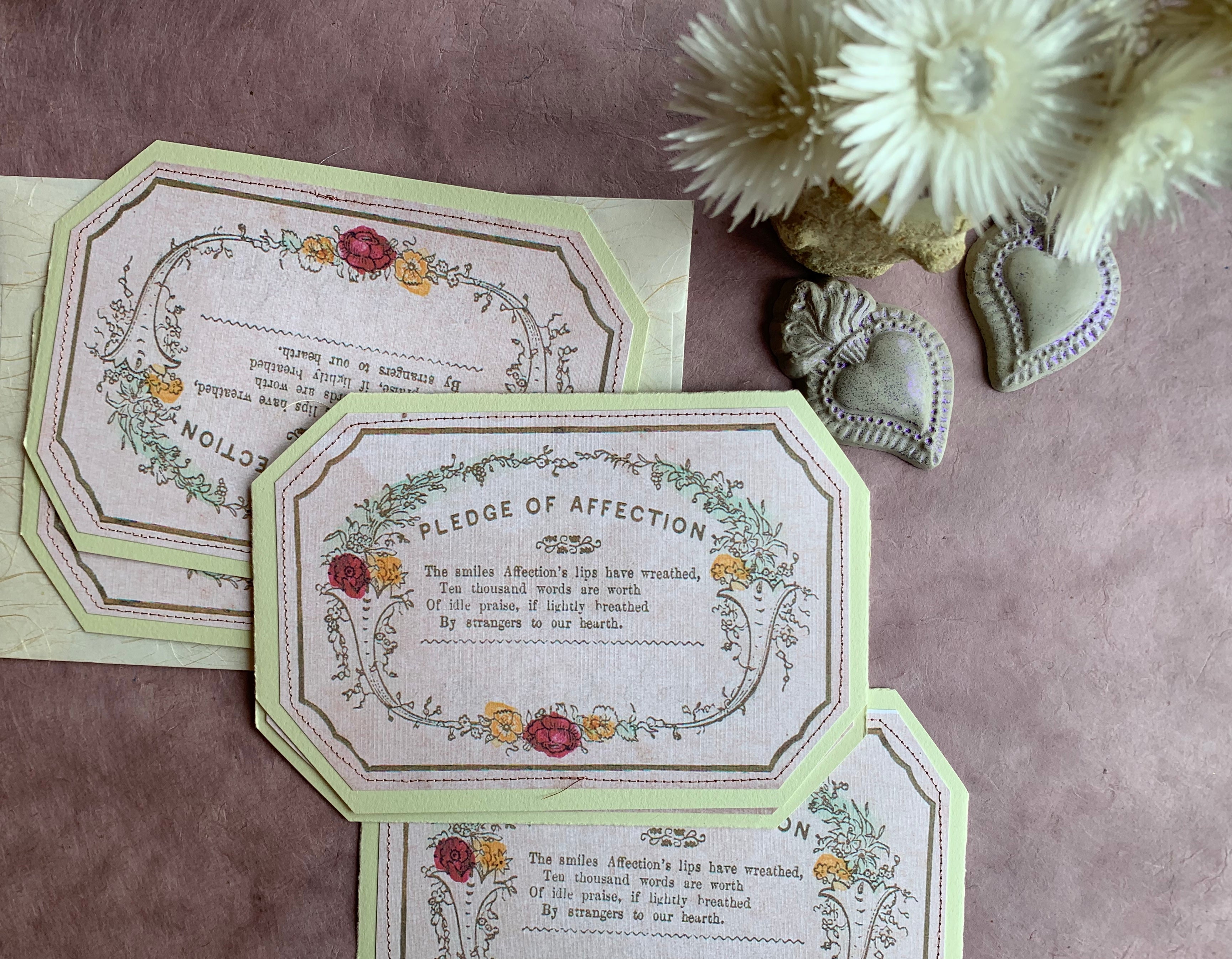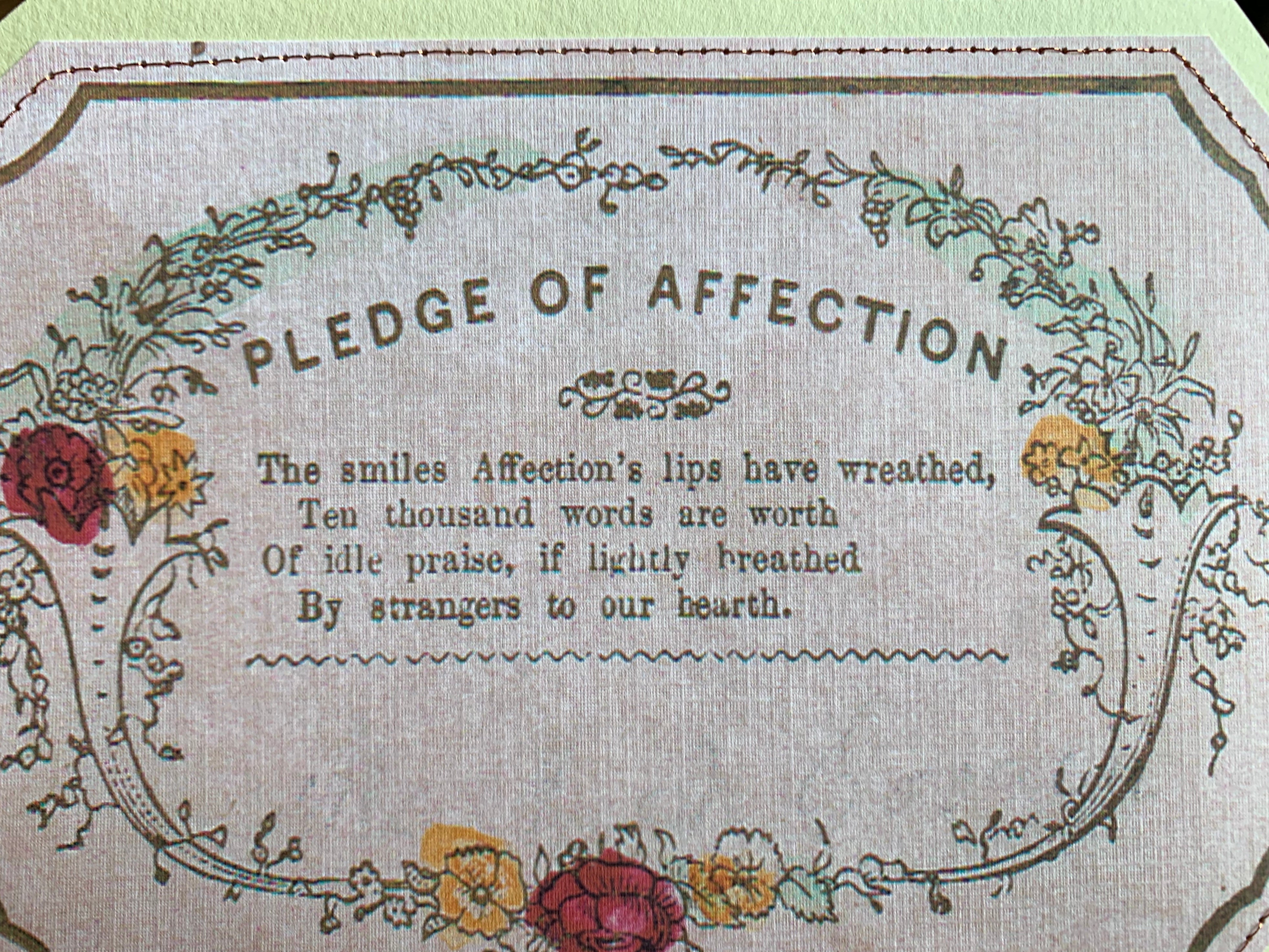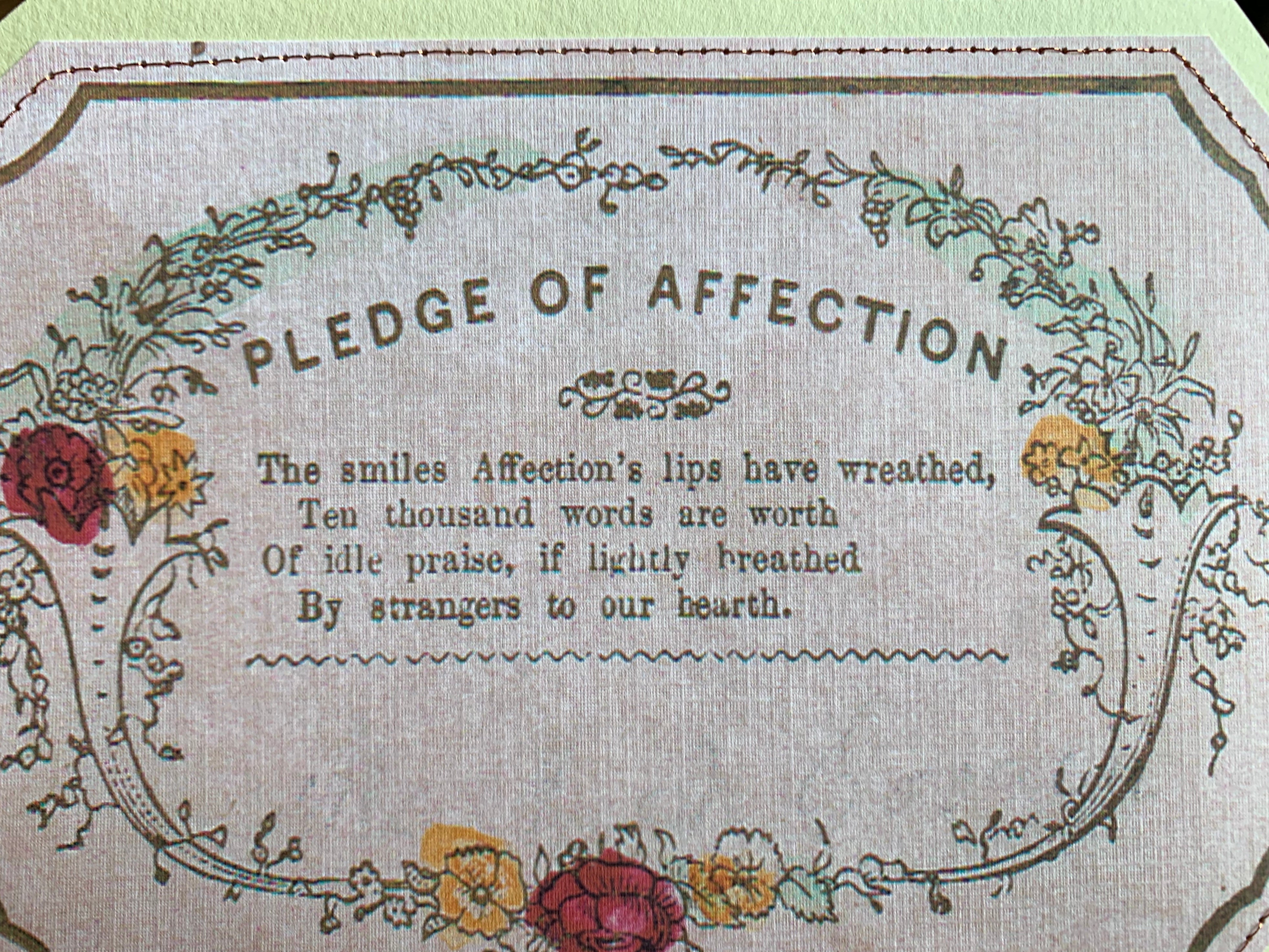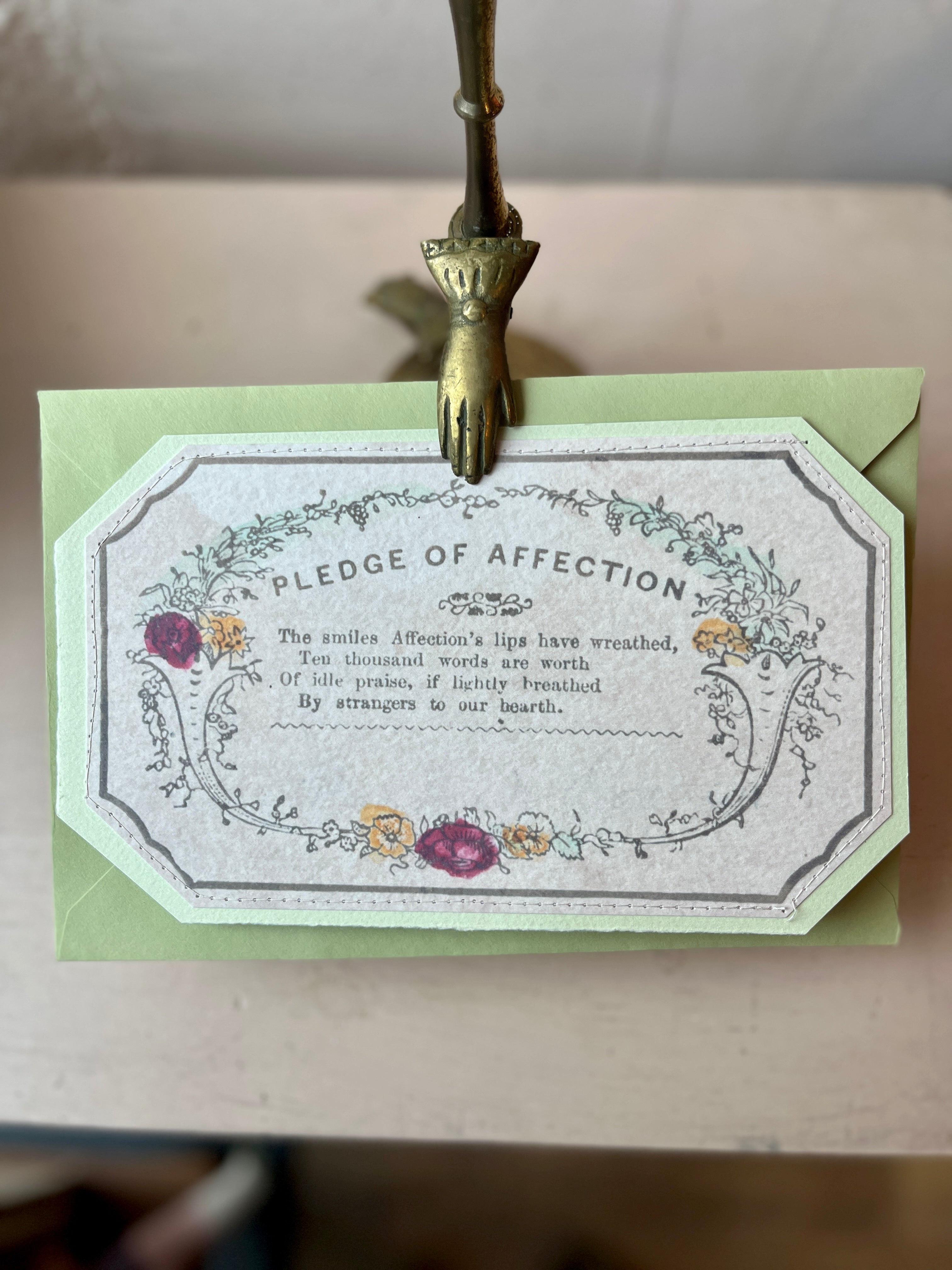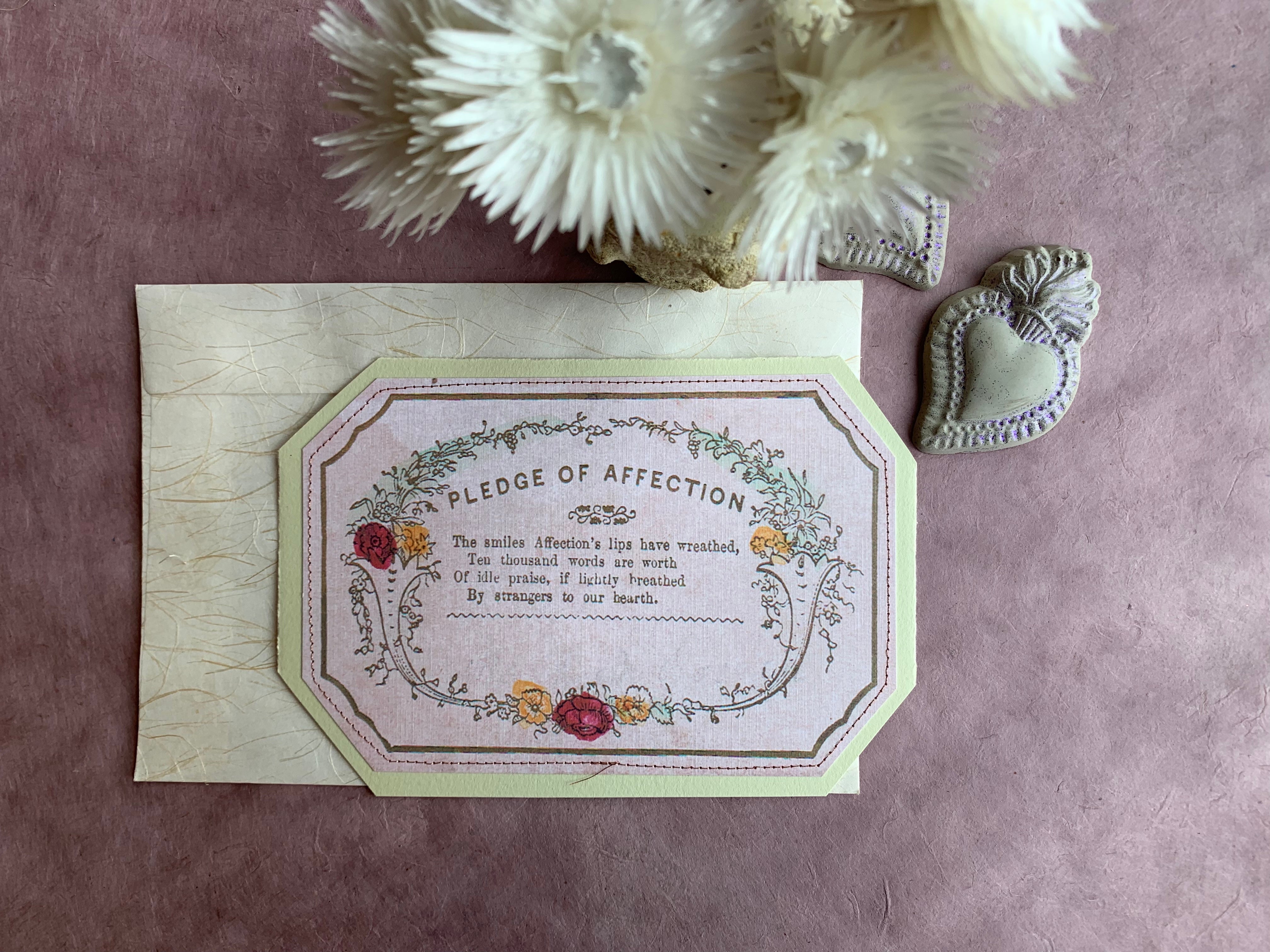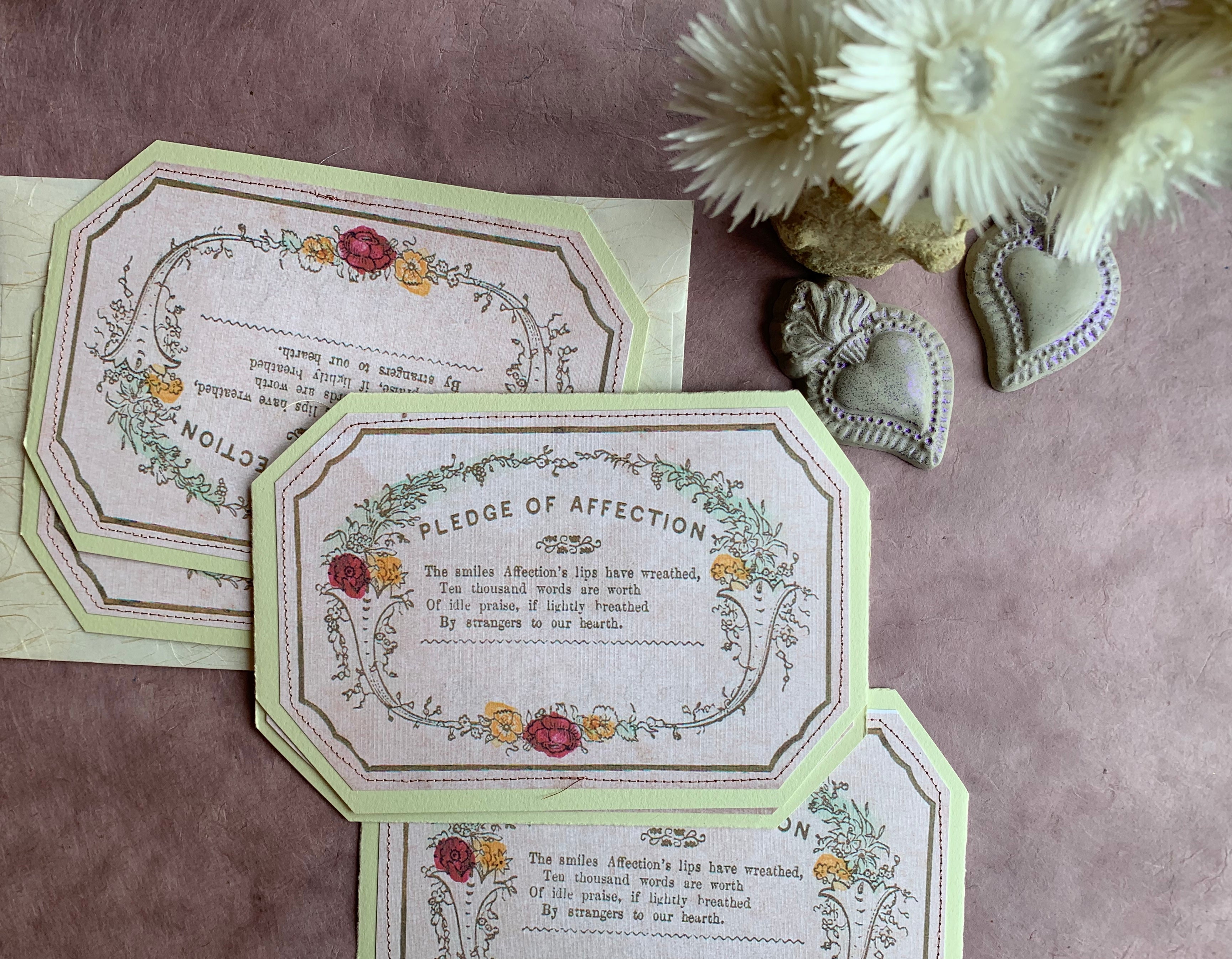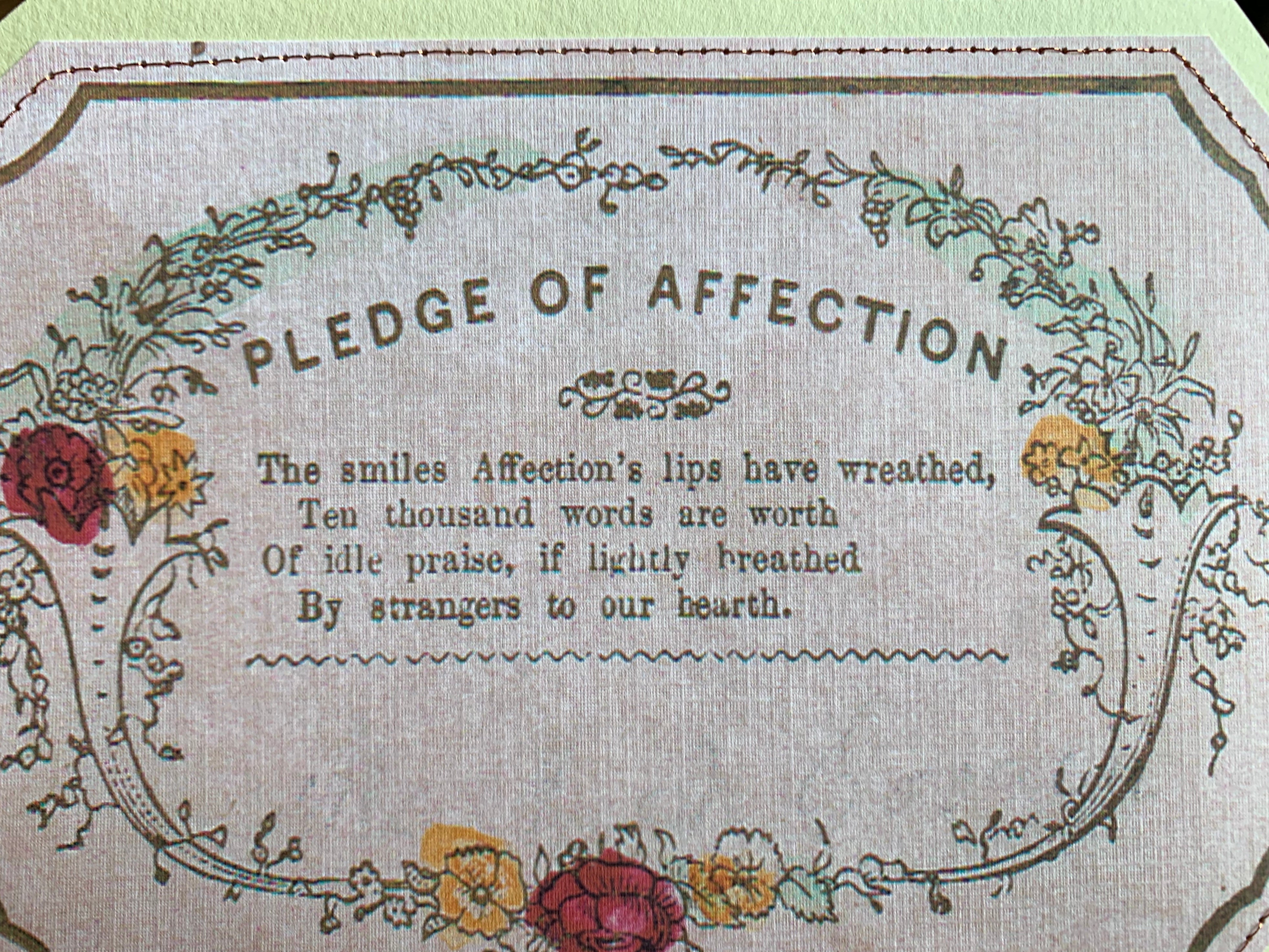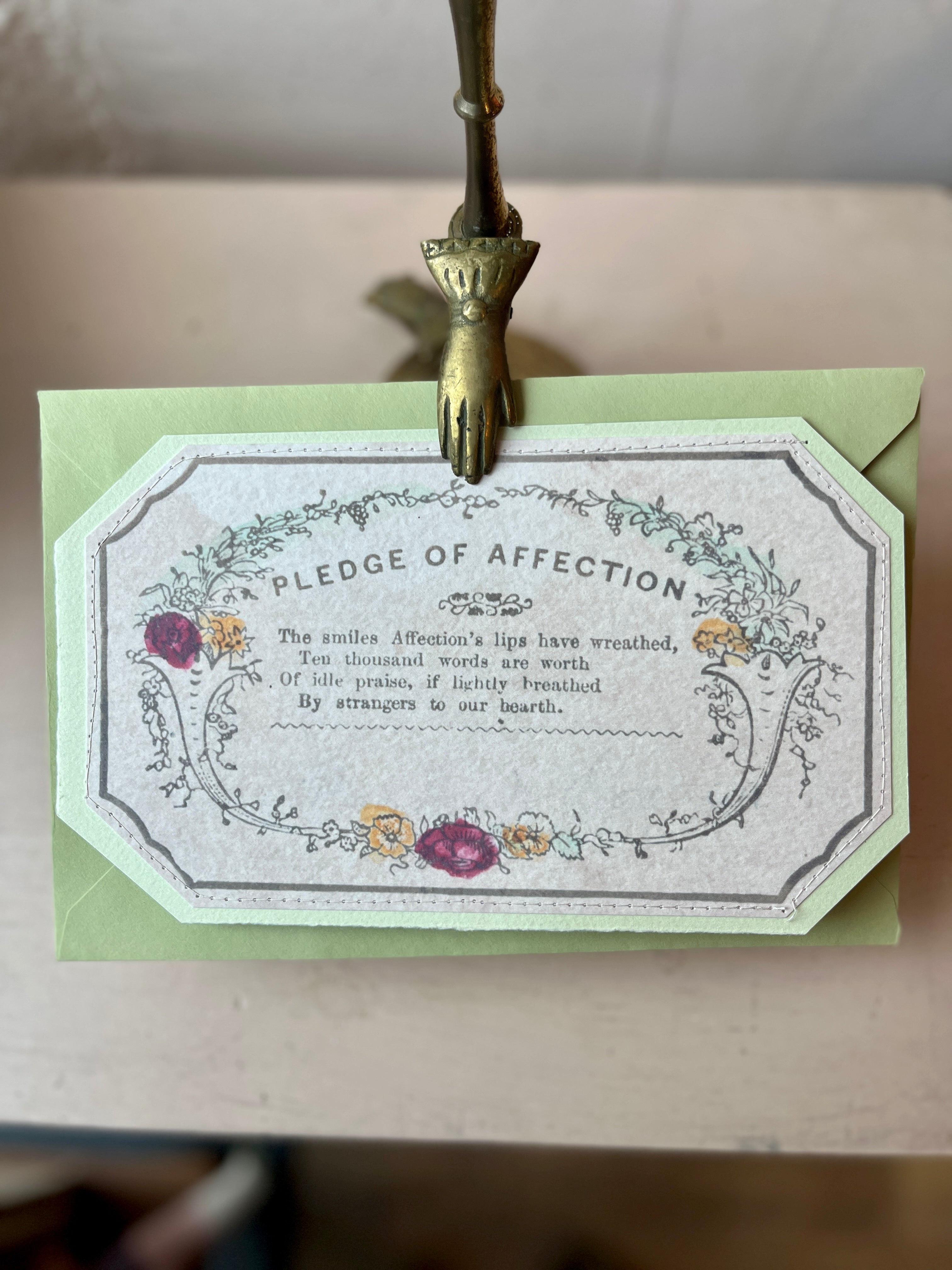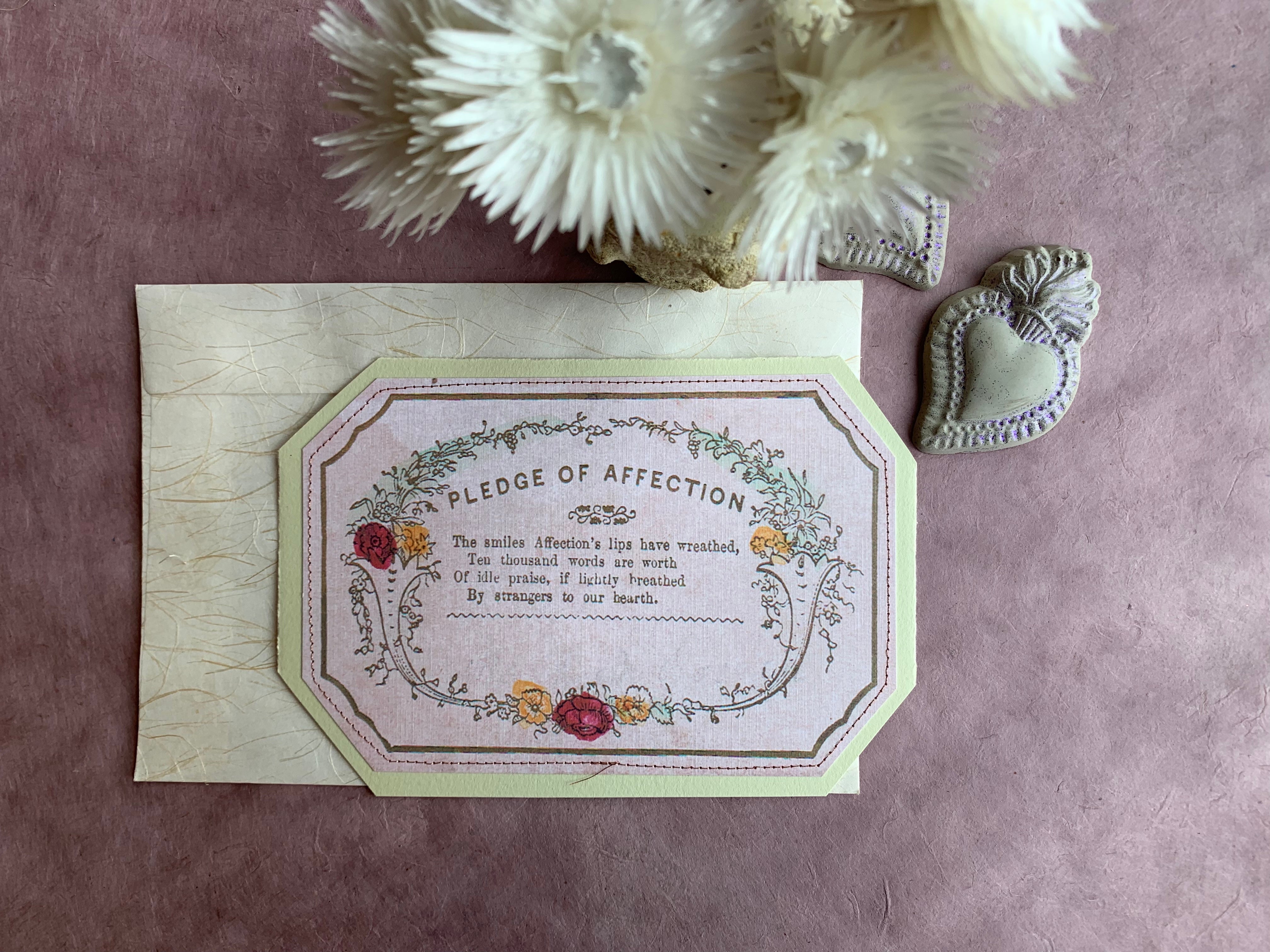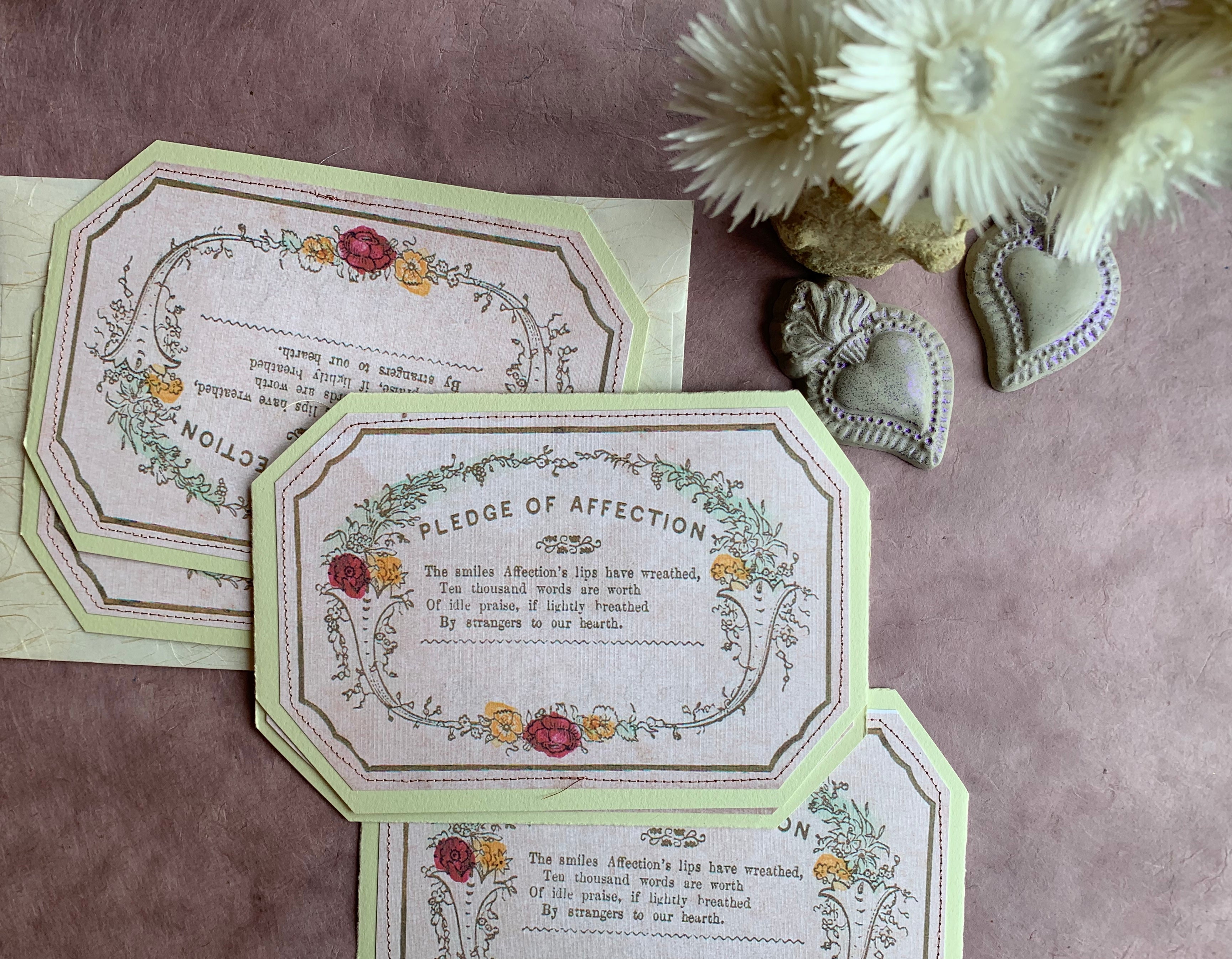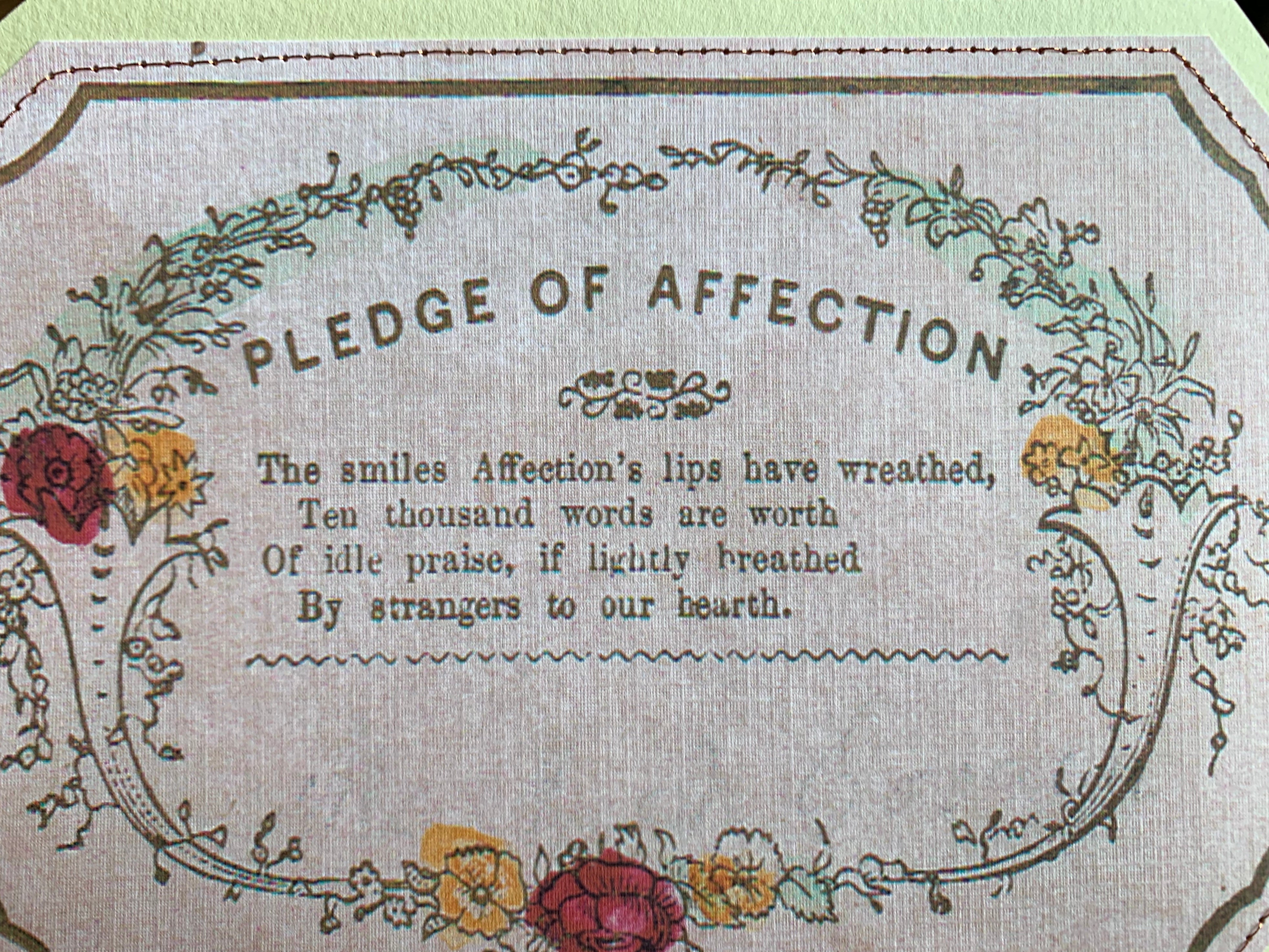 Pledge of Affection, Frameable Art Card
Pledge of Affection - 
"The smiles Affection's lips have wreathed,
Then thousand words are worth
Of idle praise, if lightly breathed 
By strangers to our hearth."
Gorgeous frameable card (5.5"X 8") on beautiful linen stock, sewn by machine to a layer of mossy green handmade paper.  
Includes a slightly larger envelope, color may vary. Ships Flat in a cellophane sleeve.