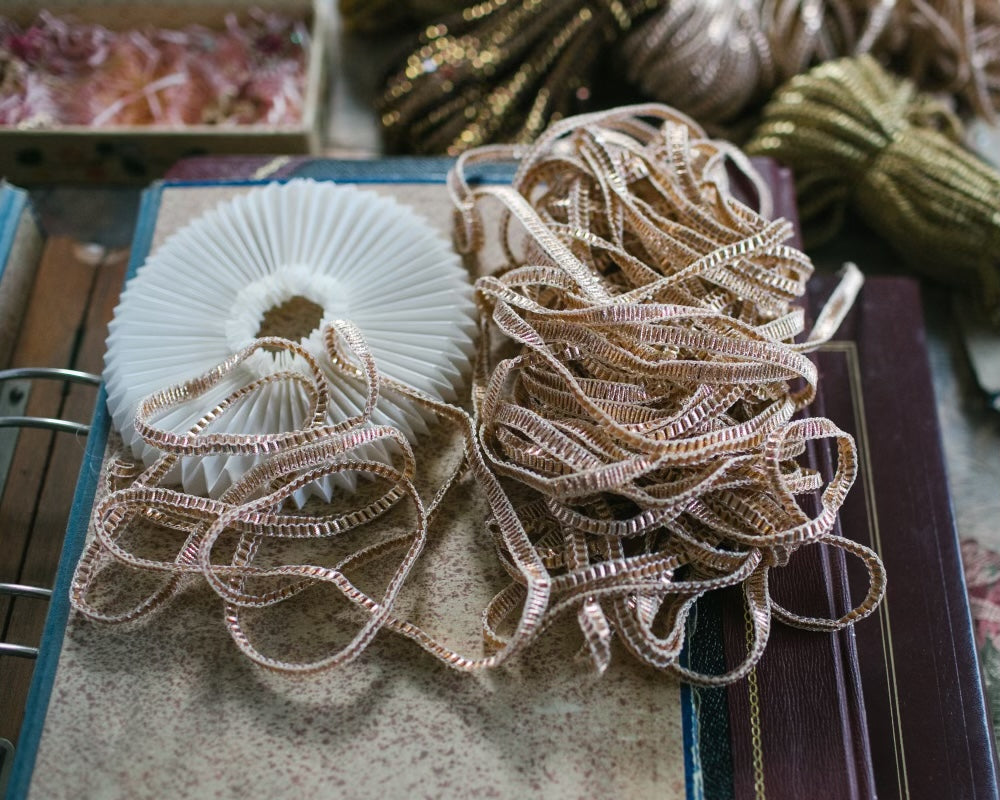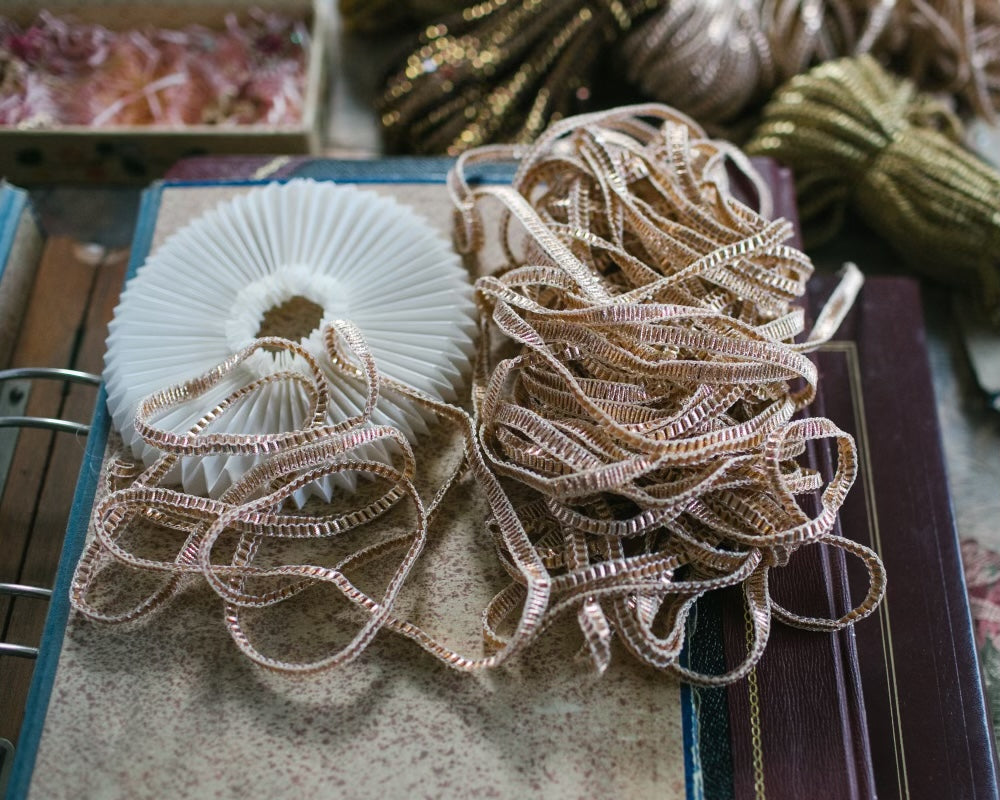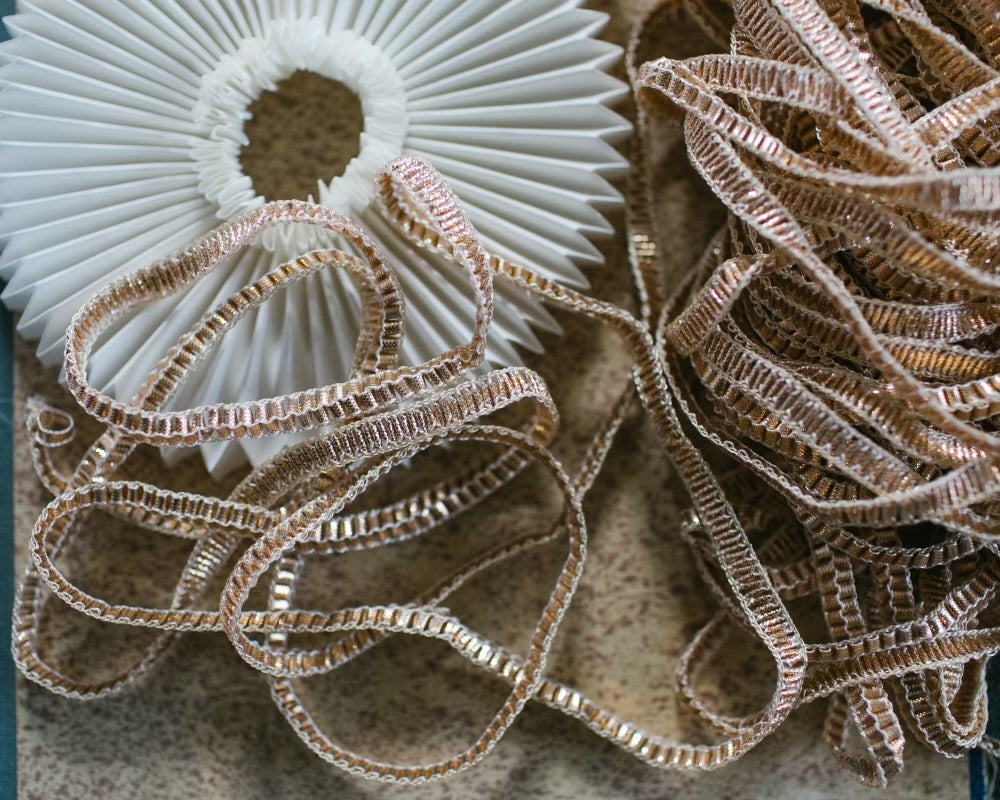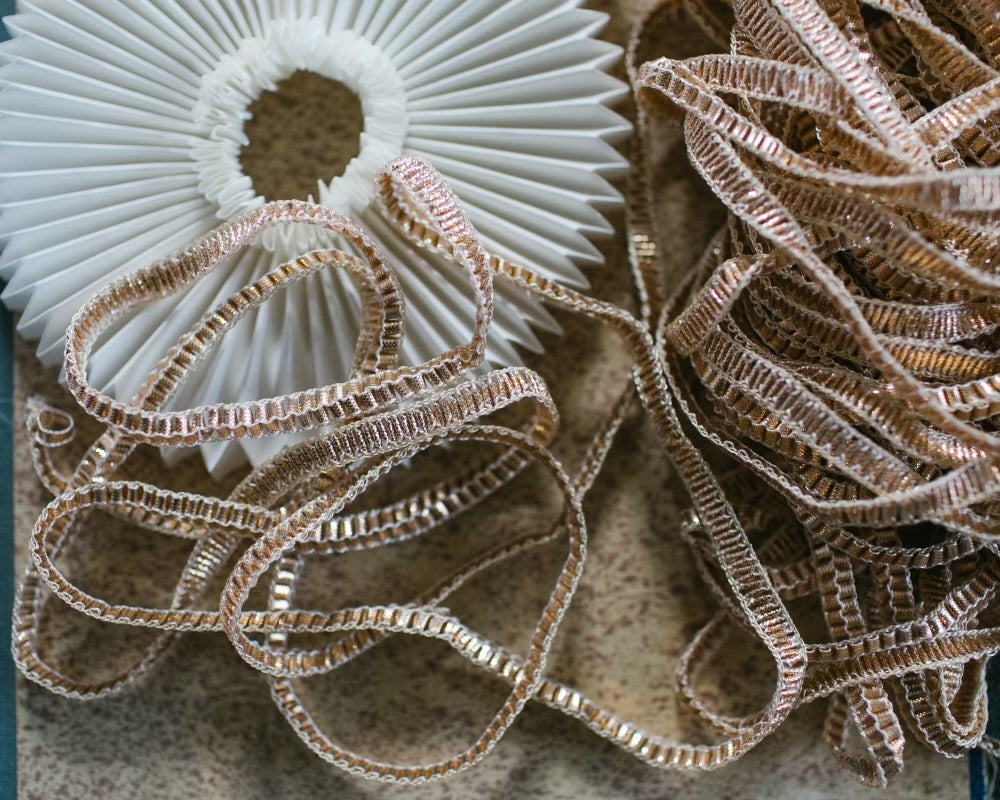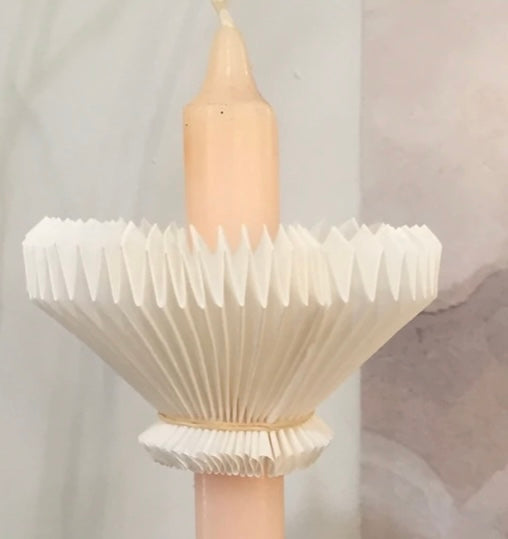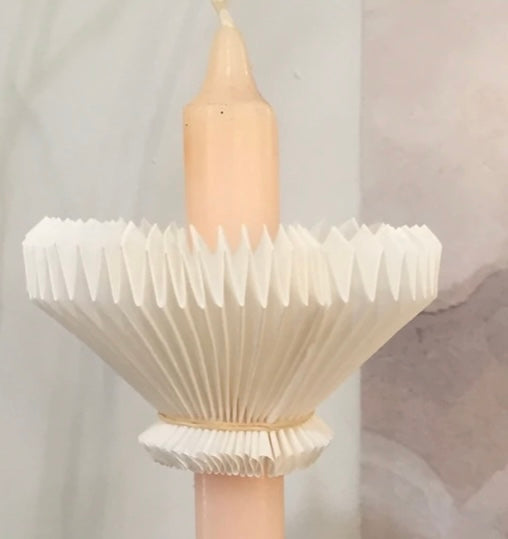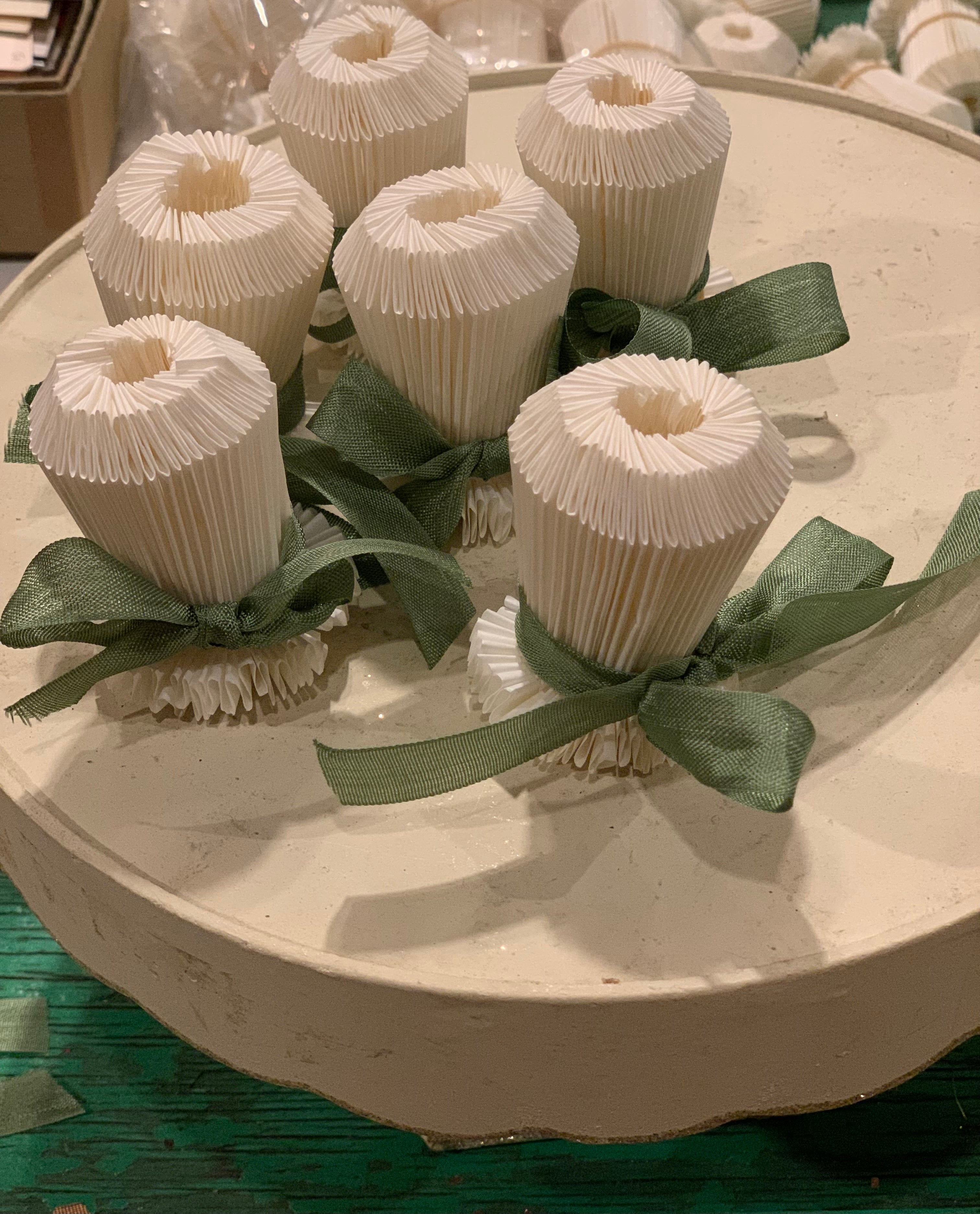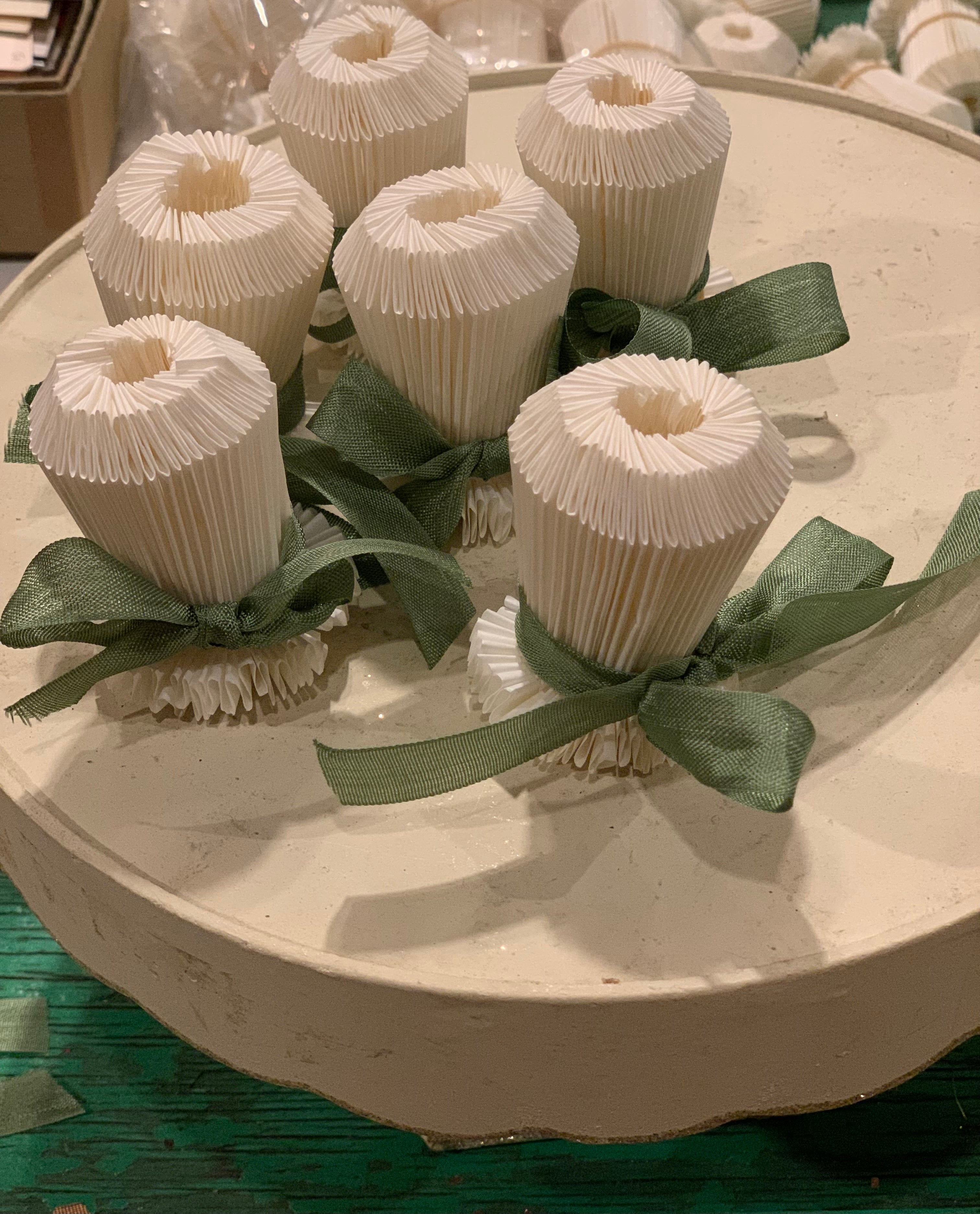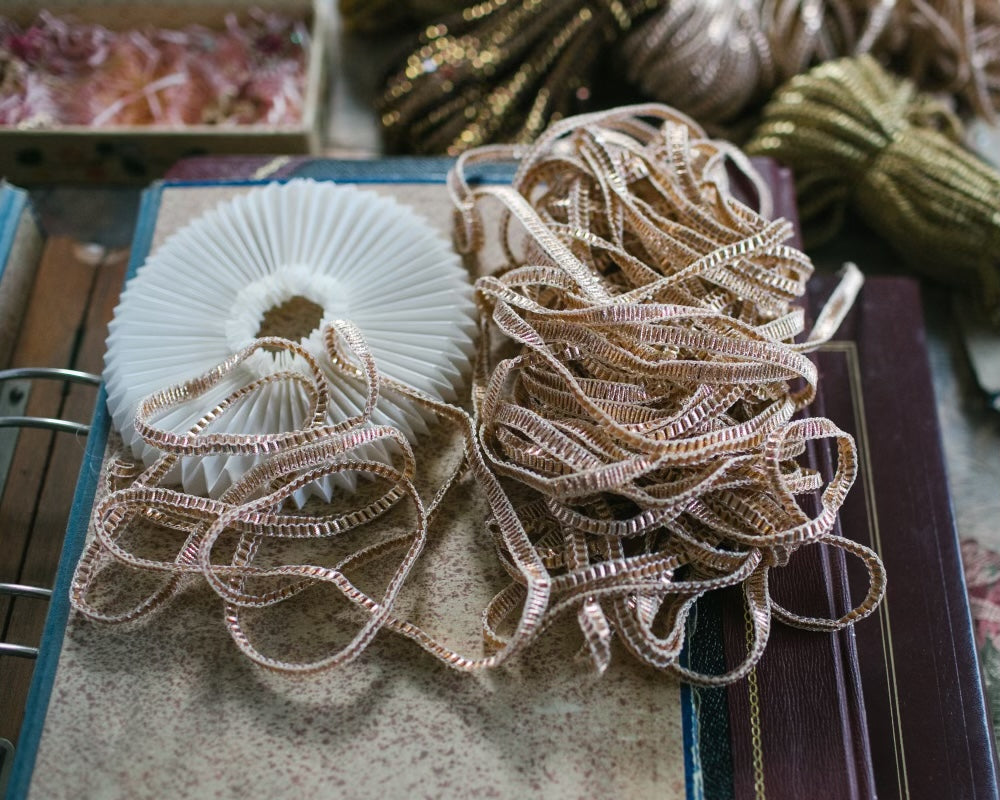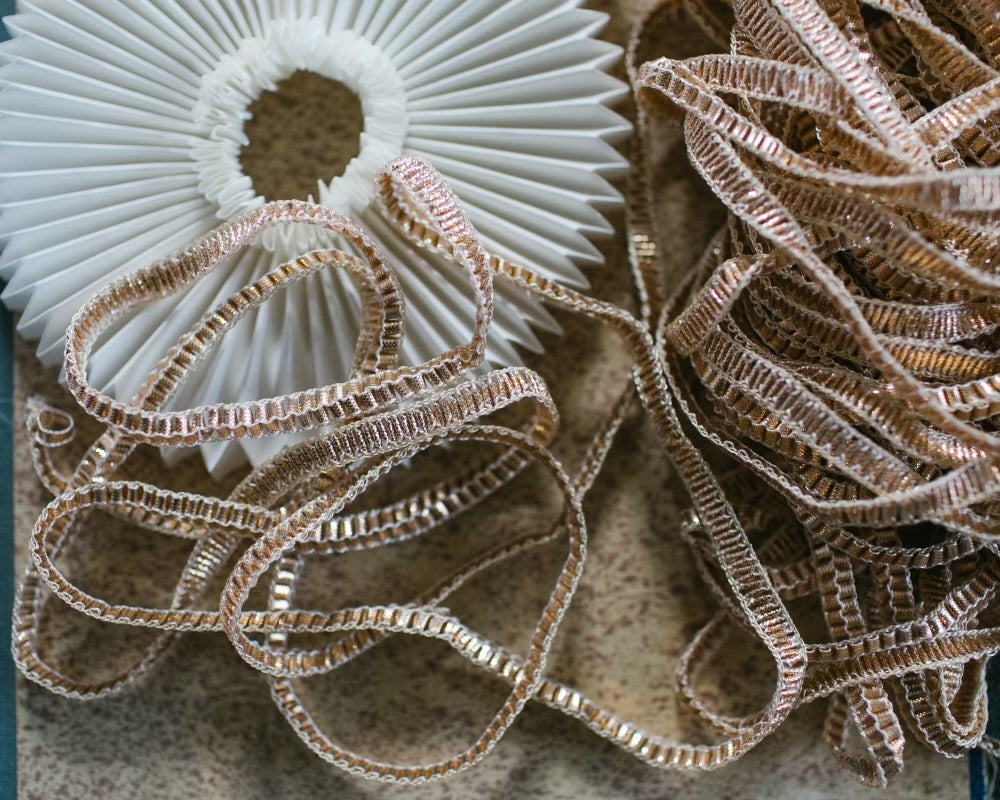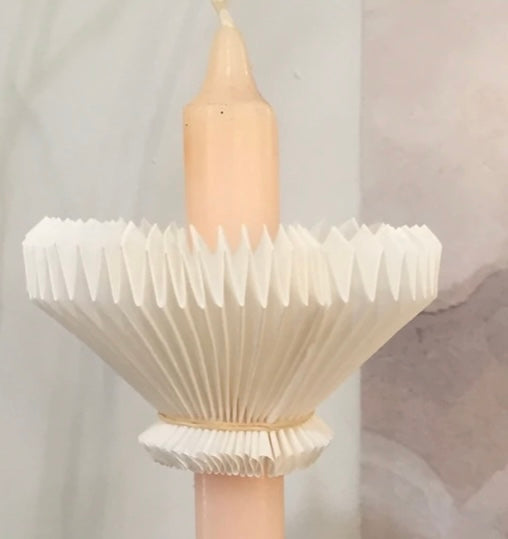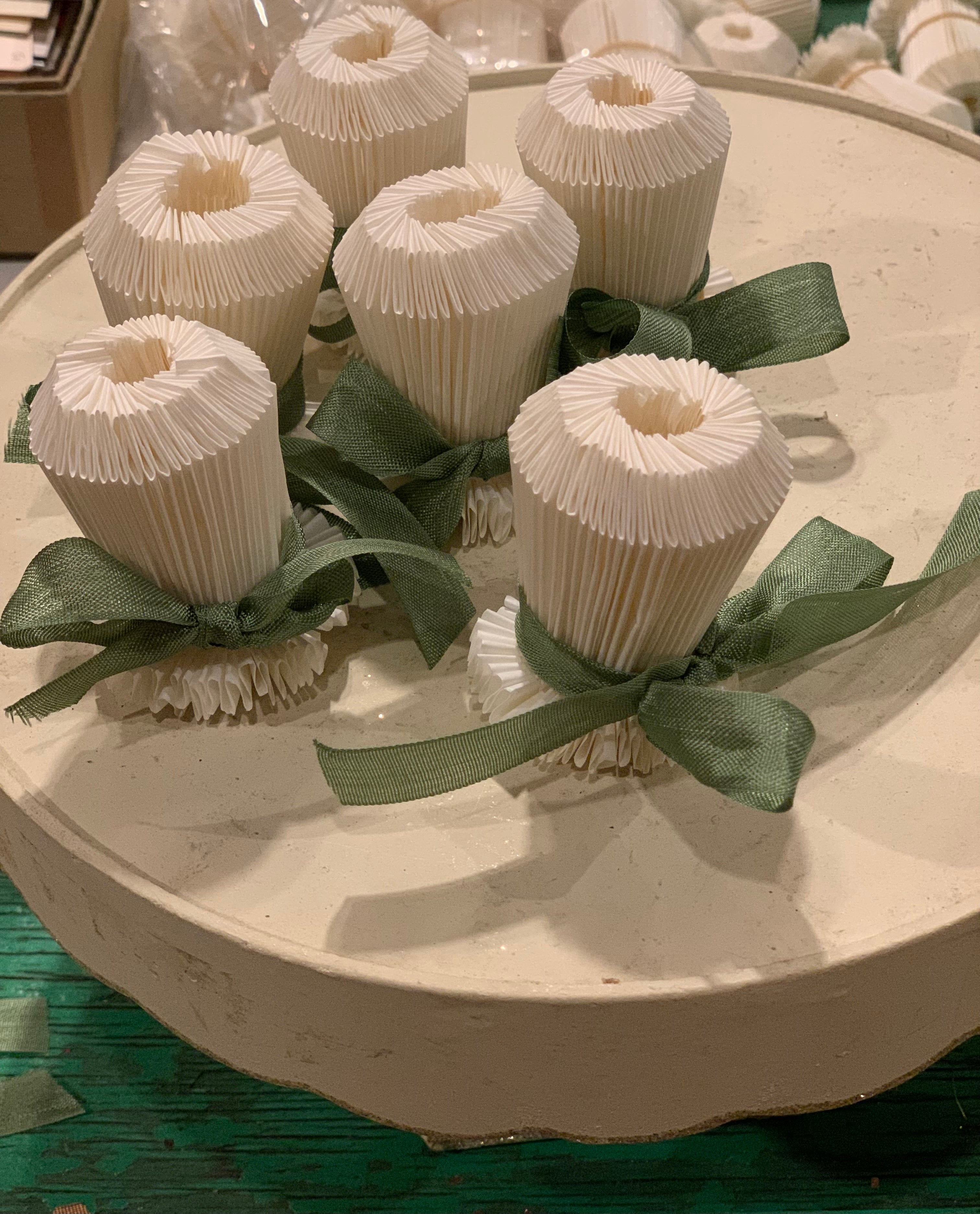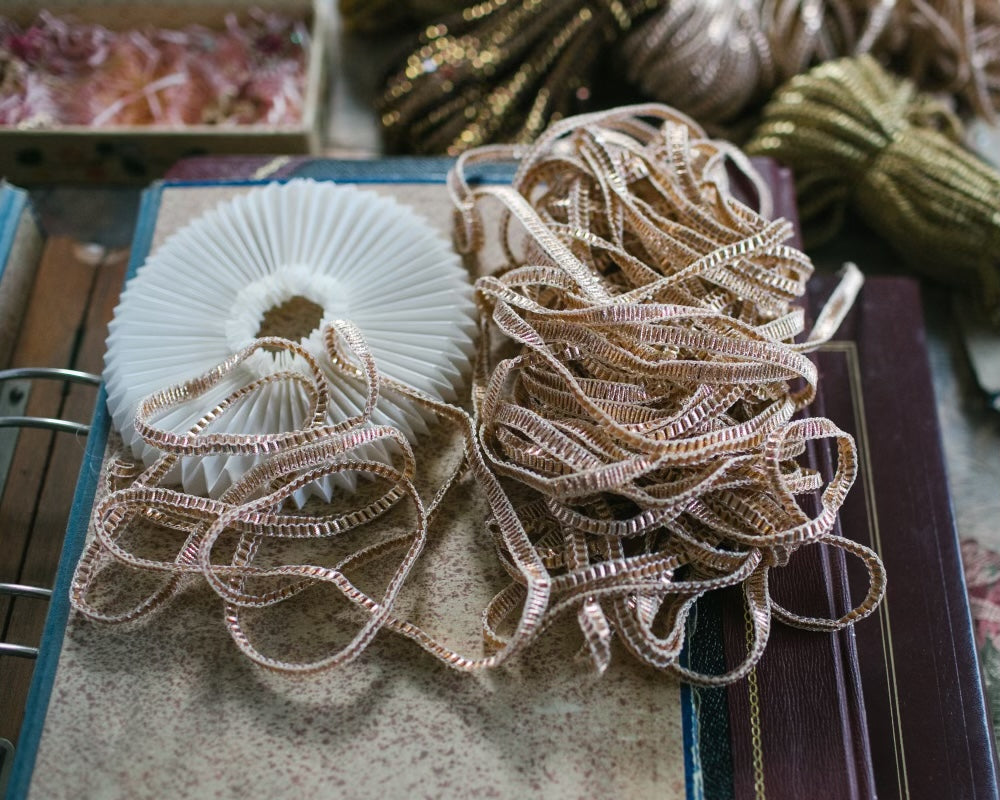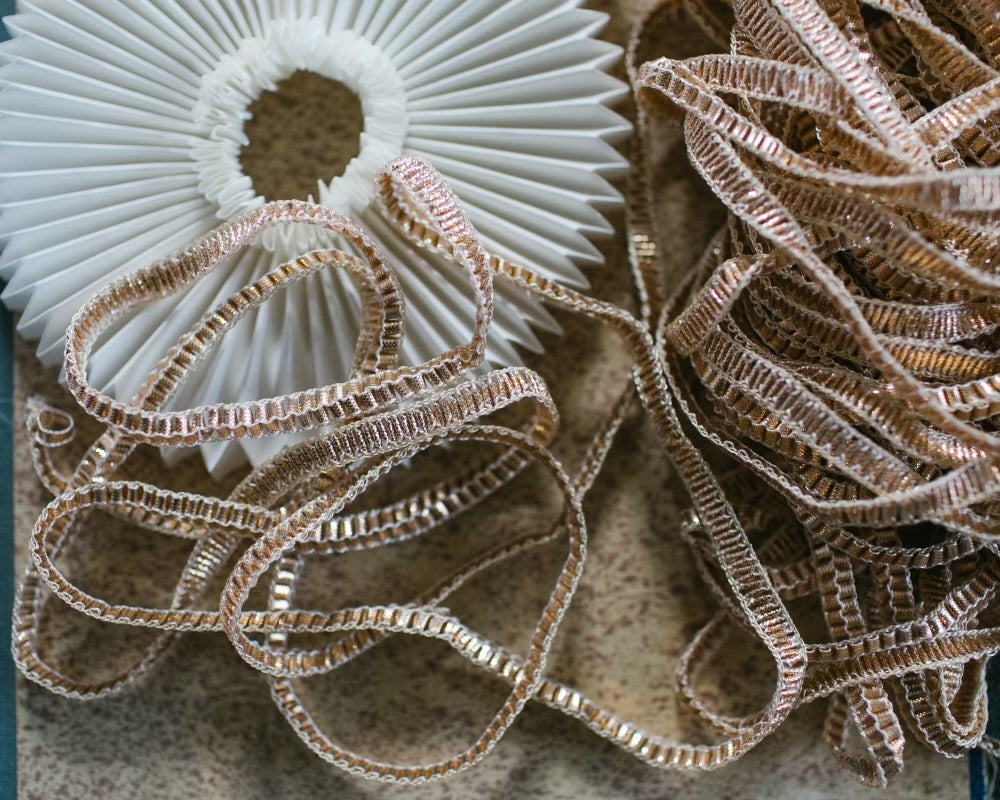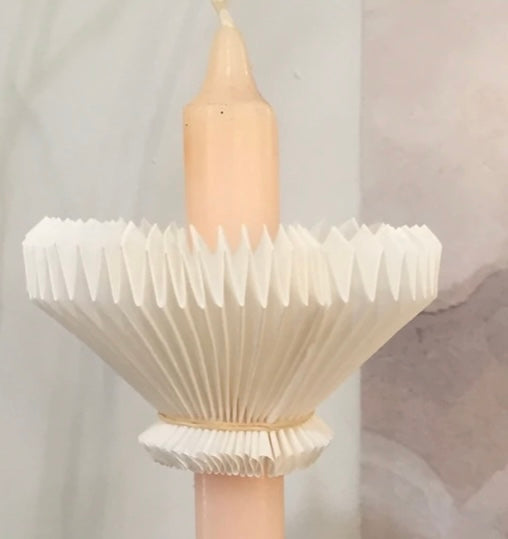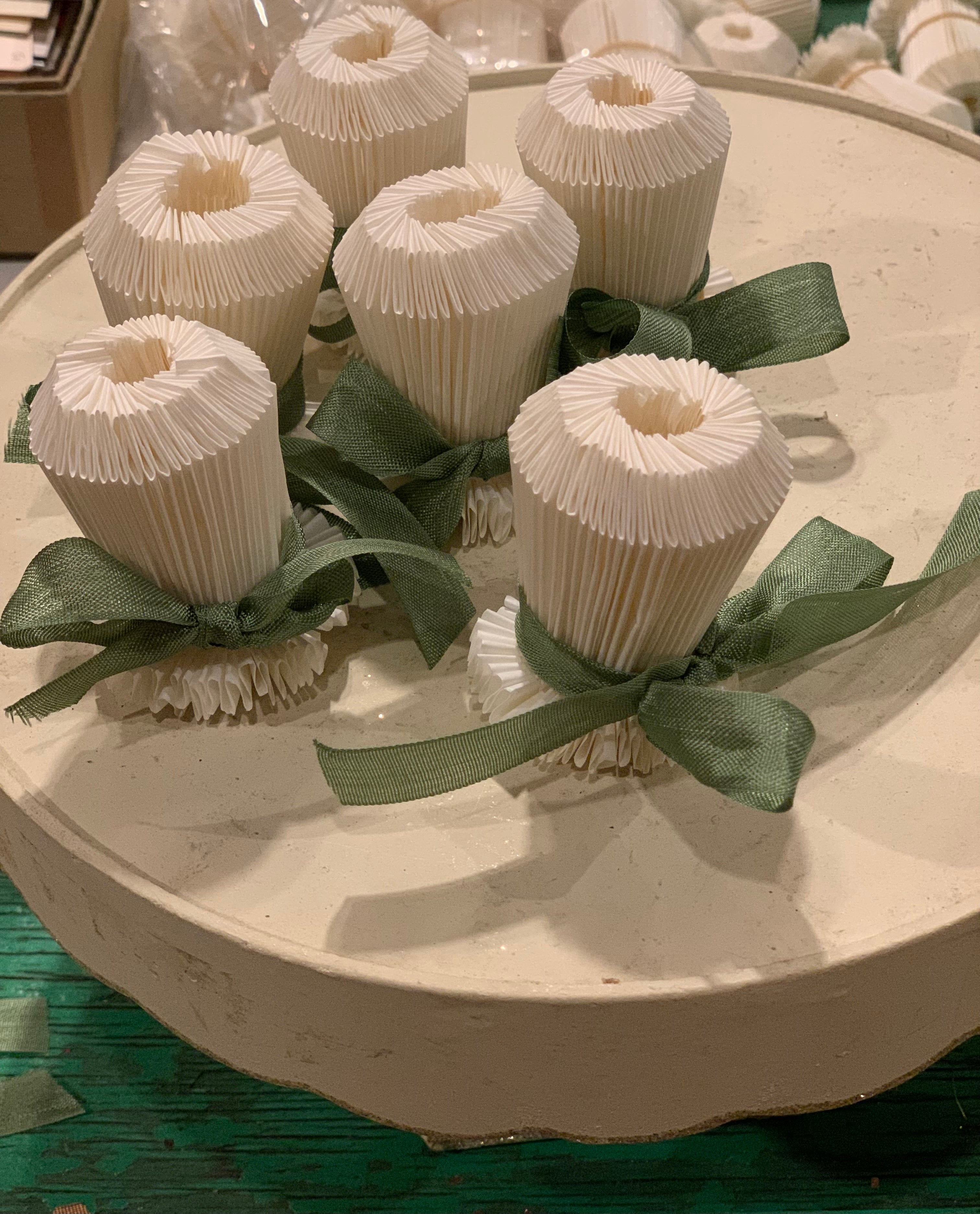 Pleated Paper Miniature Collars/Cuffs/Candle Drippers
Dress up your Dollies or protect your surfaces from the dripping wax of taper candles with these beautifully crafted pleated paper collars.  We picked up a pair of these long ago for our shop Magic Ladies and we finally have them to offer to you! 
Otherwise known as bobeche, they fan out and adjustably hug the necks of your candles to catch the drips.
Approximately 6" when fanned out.  Sold as a pair.