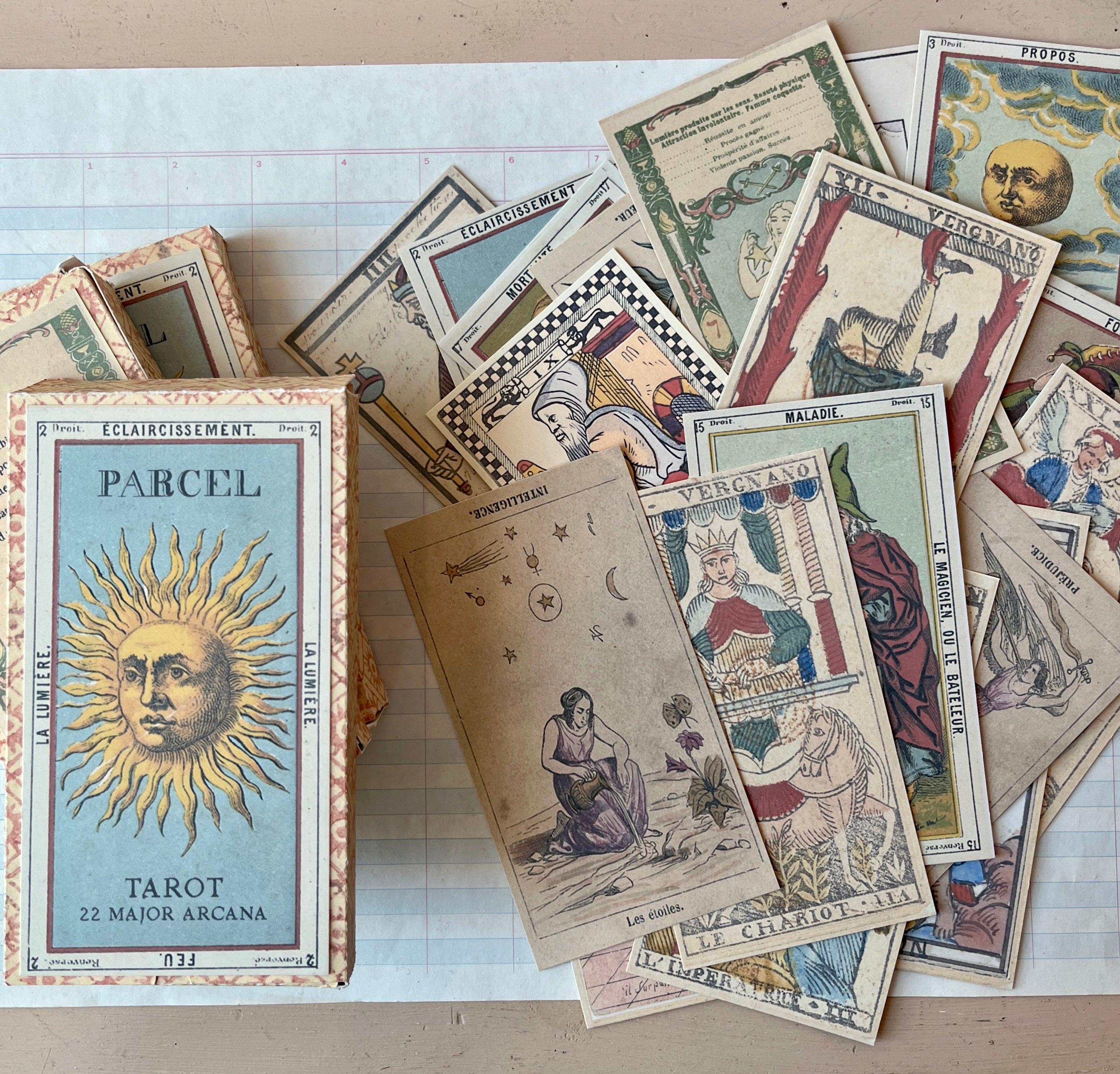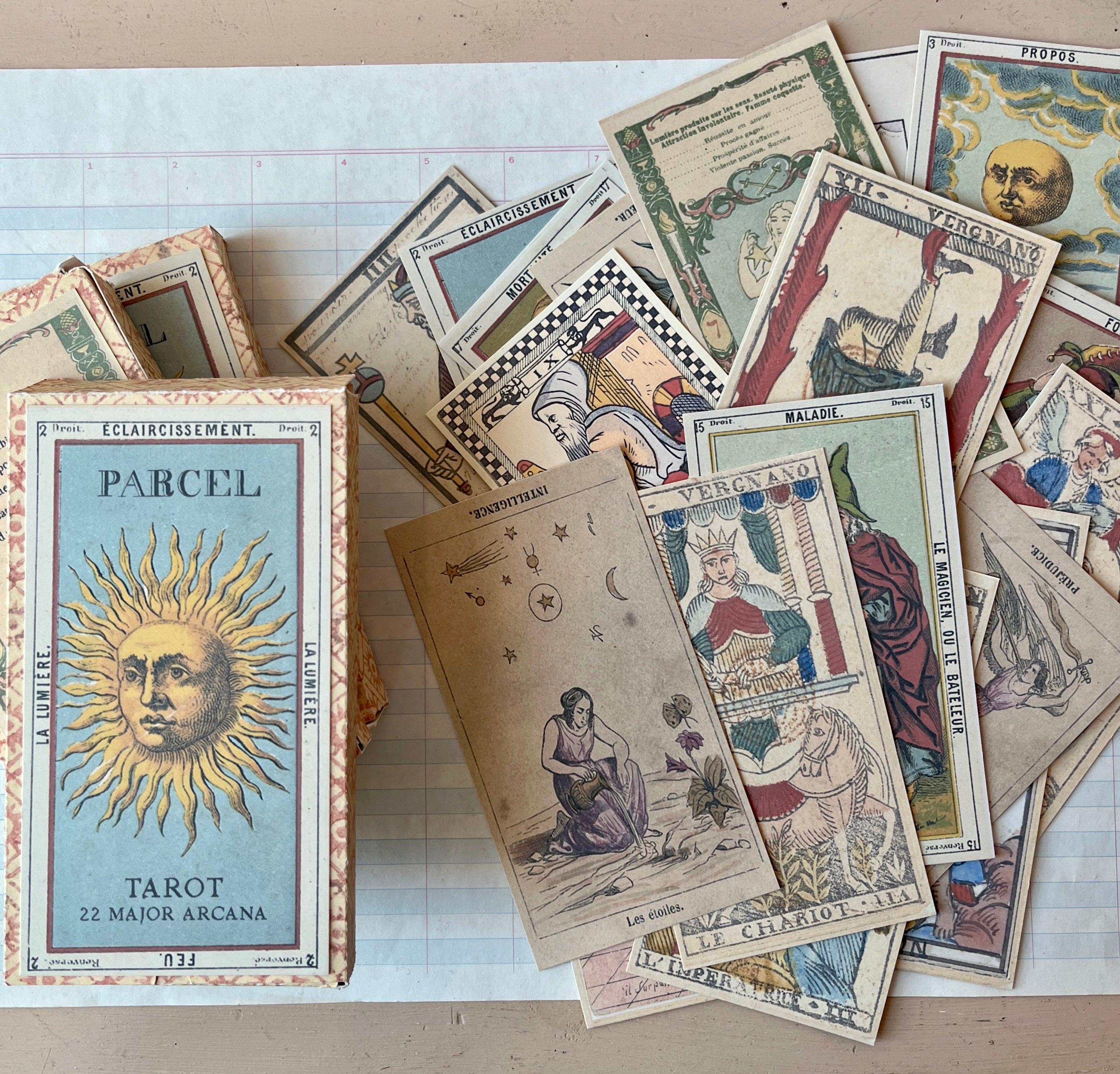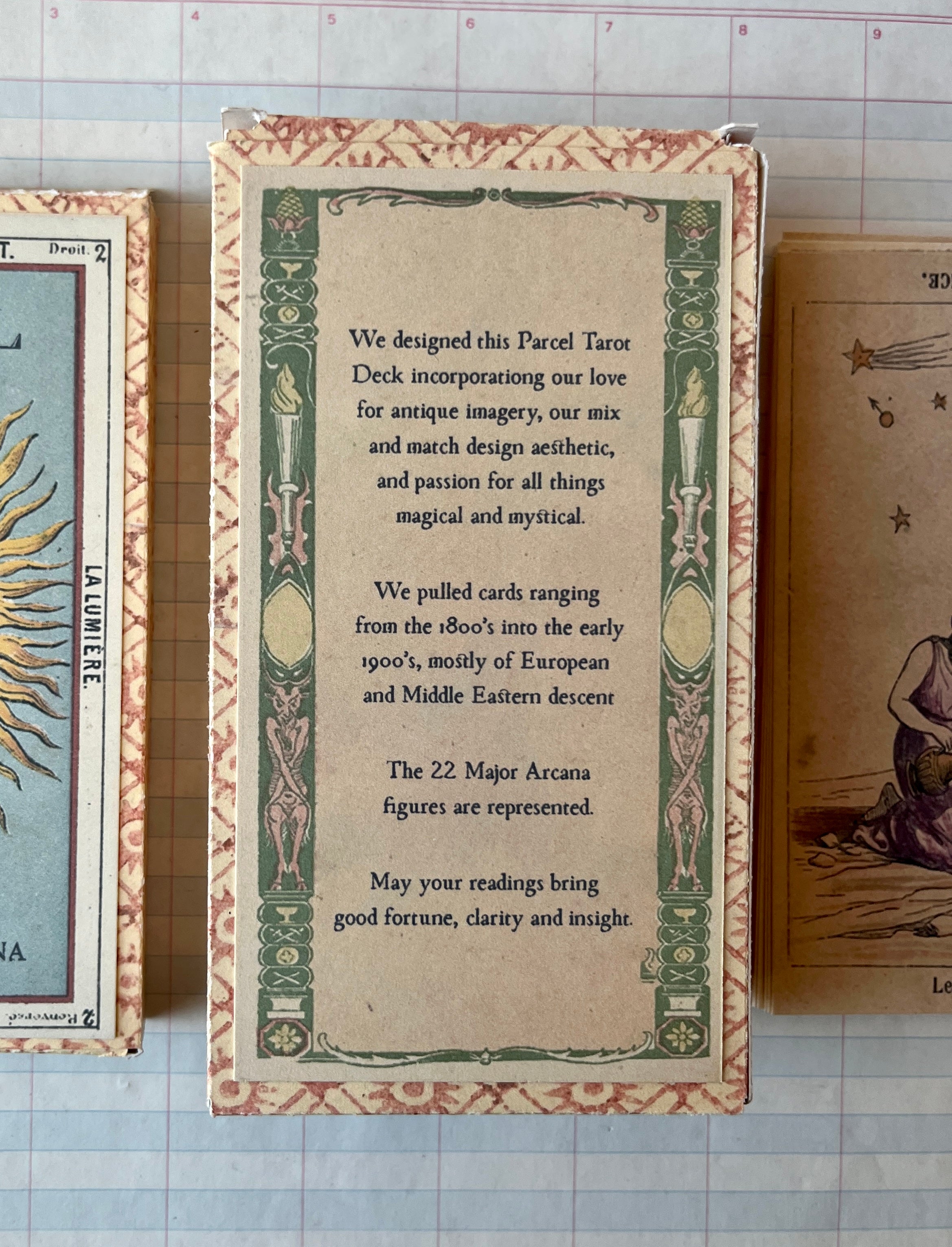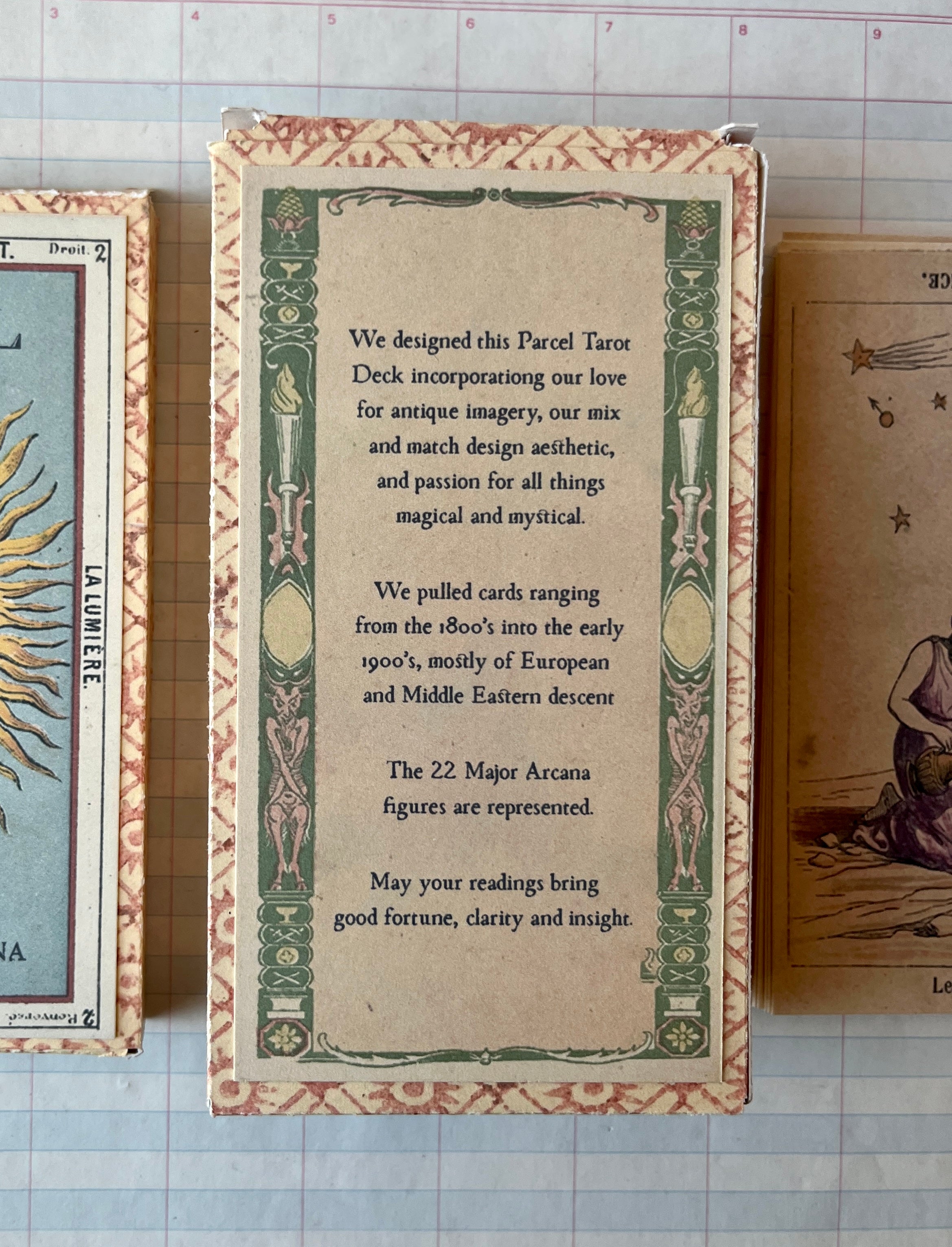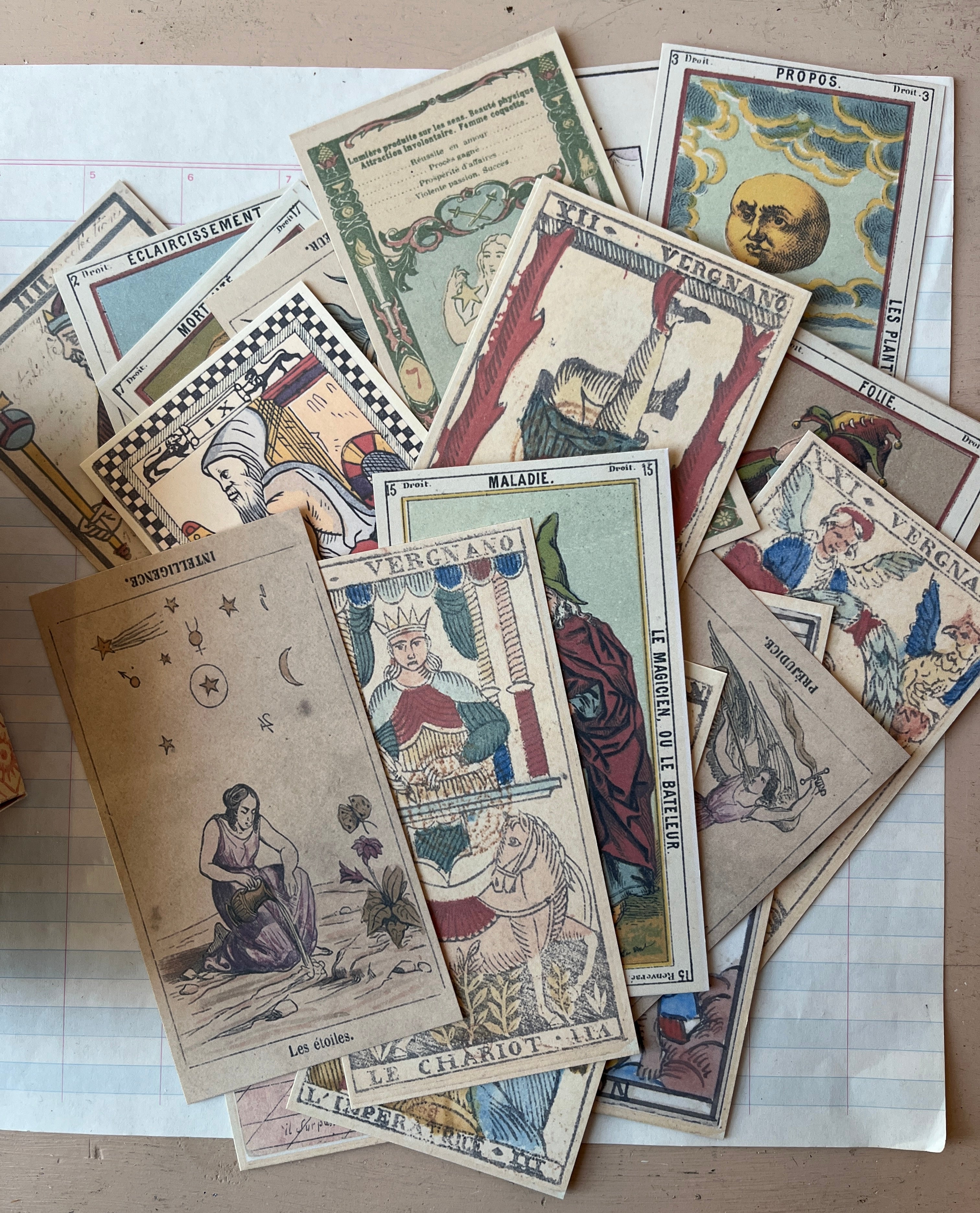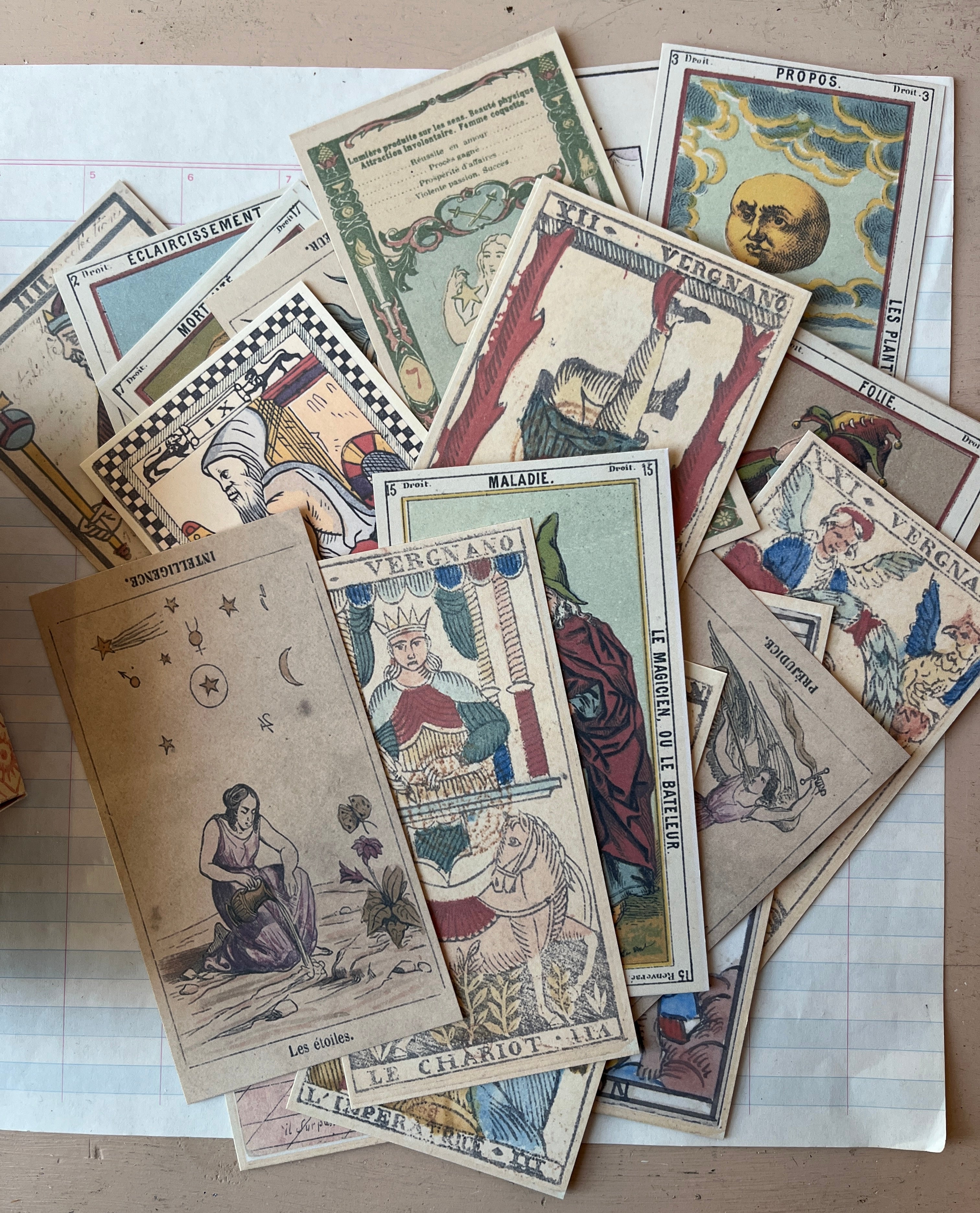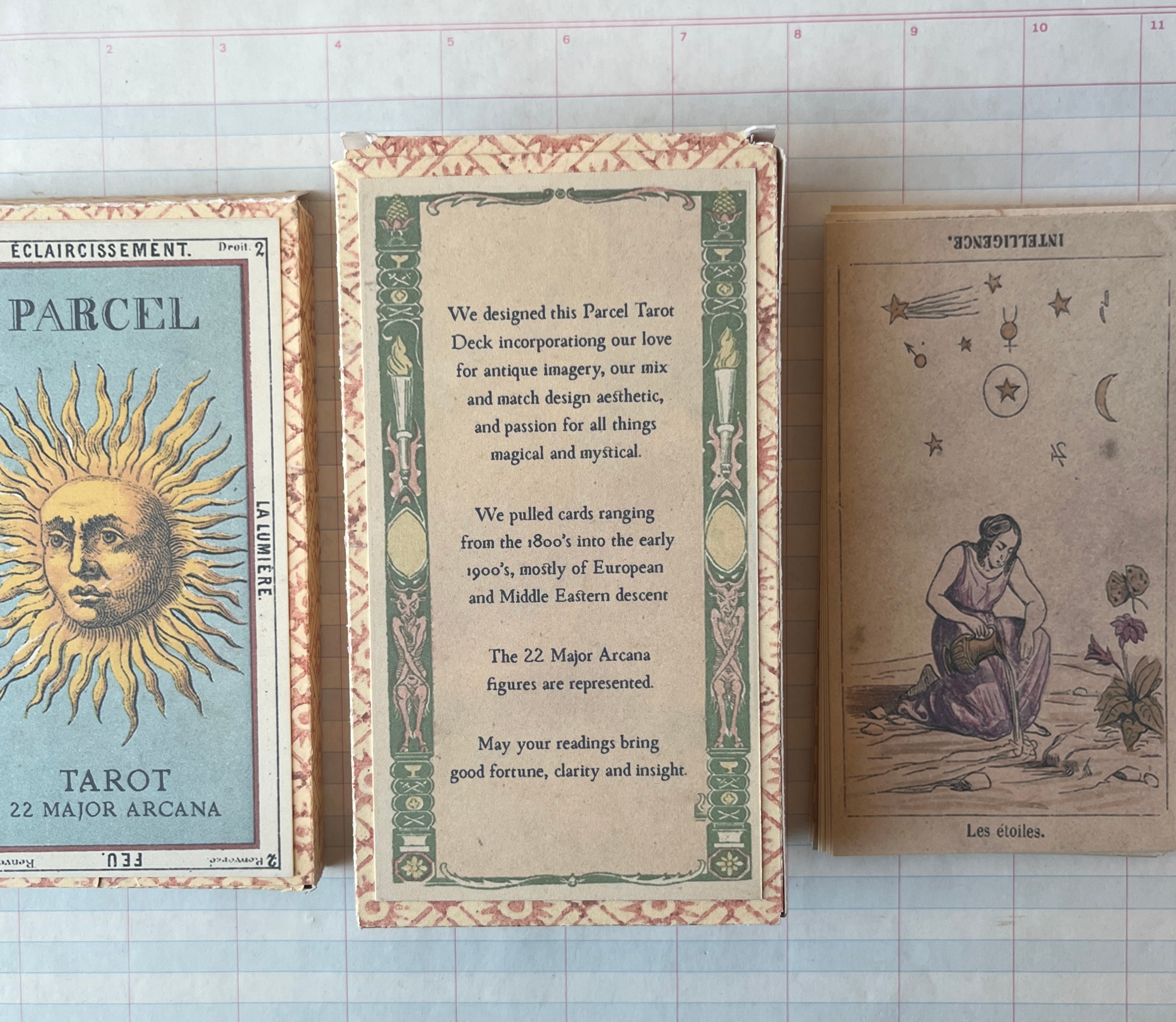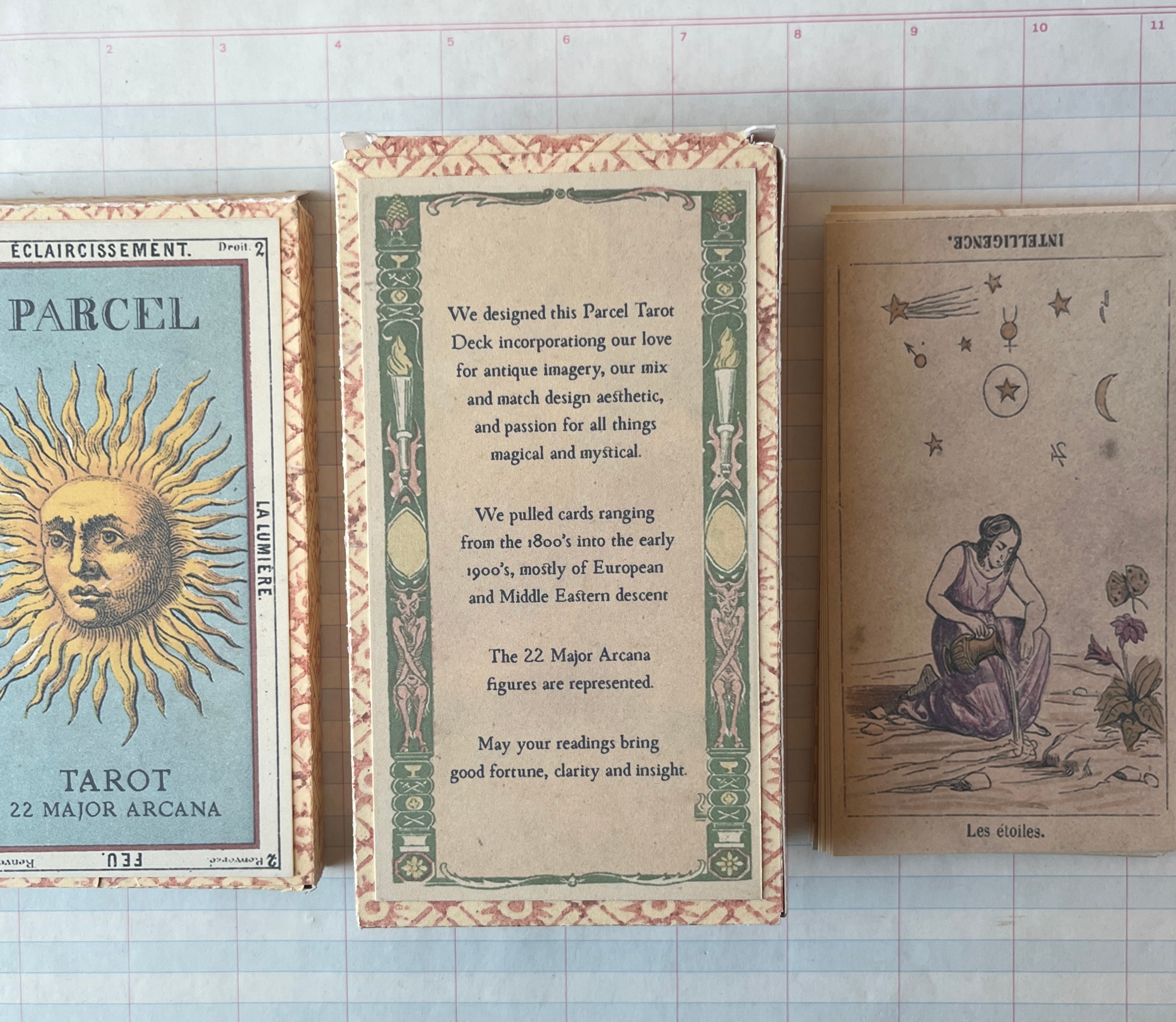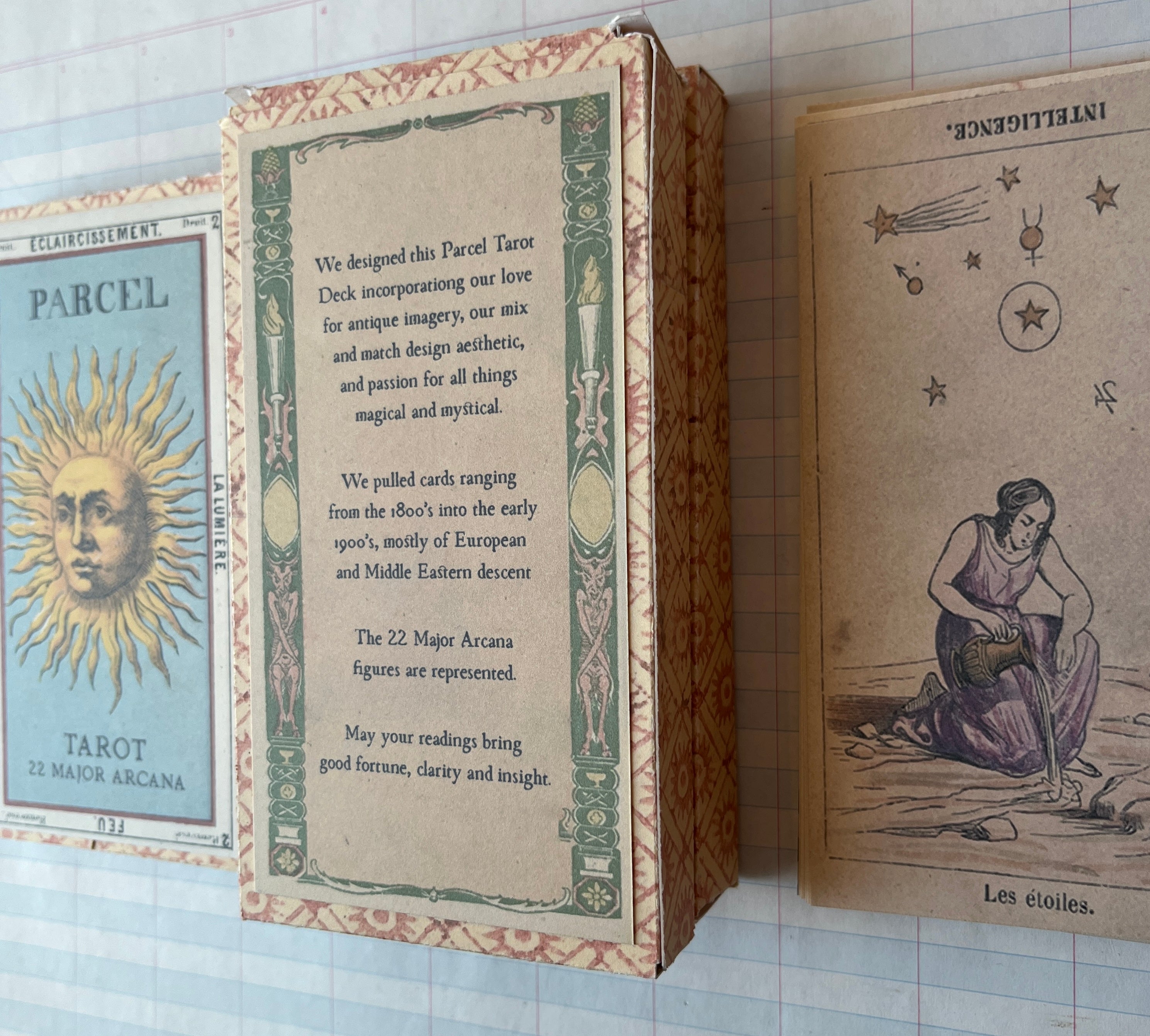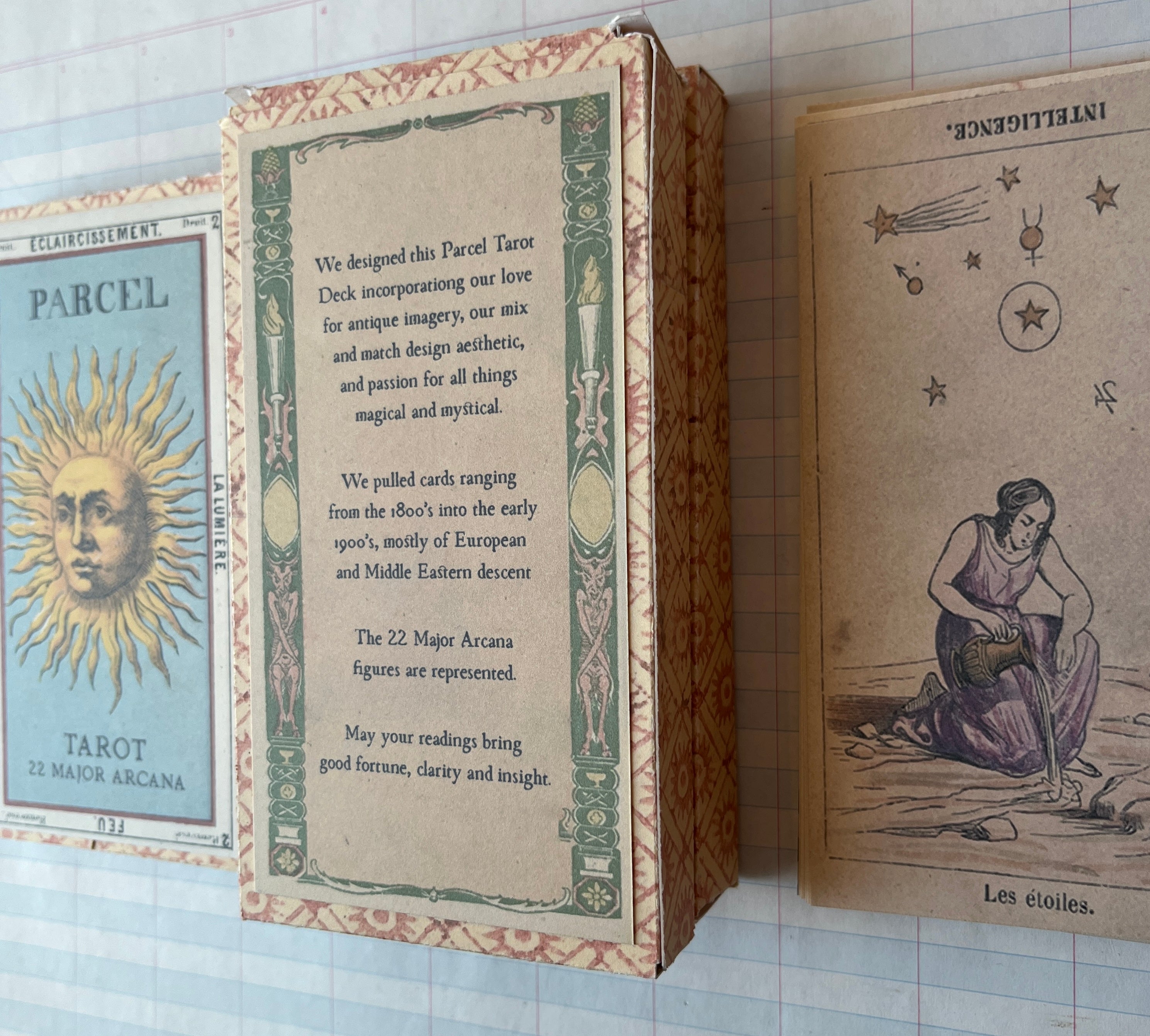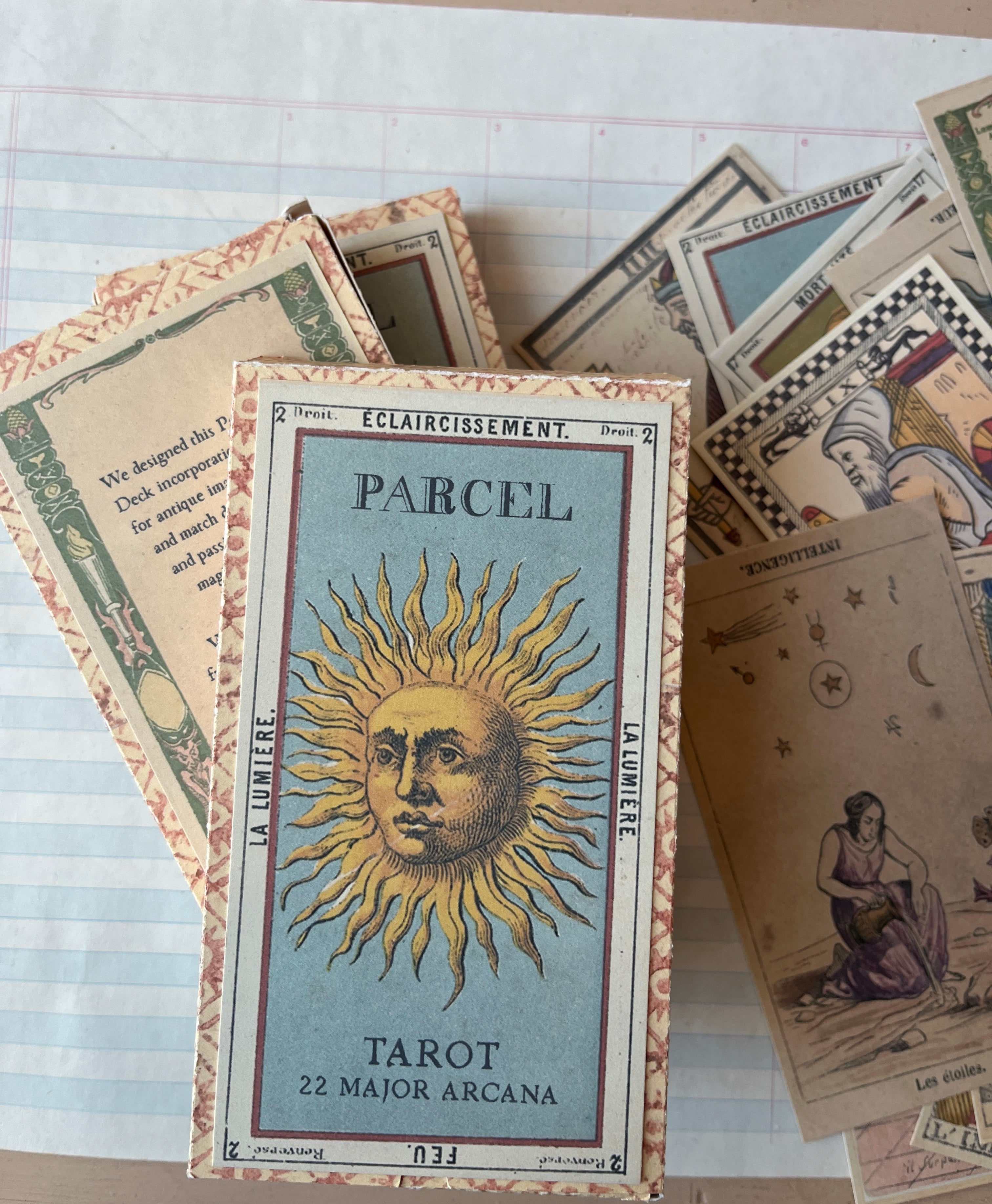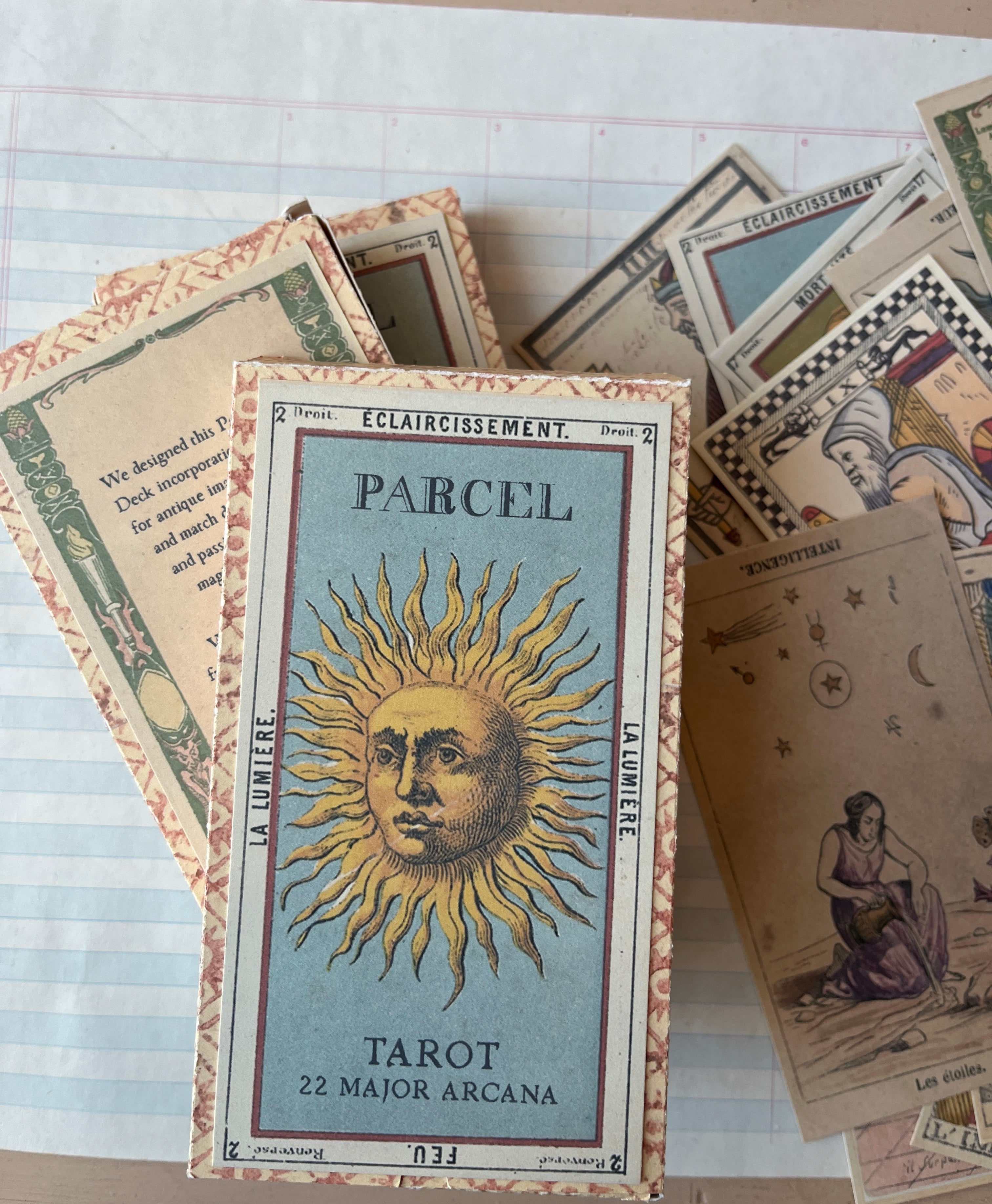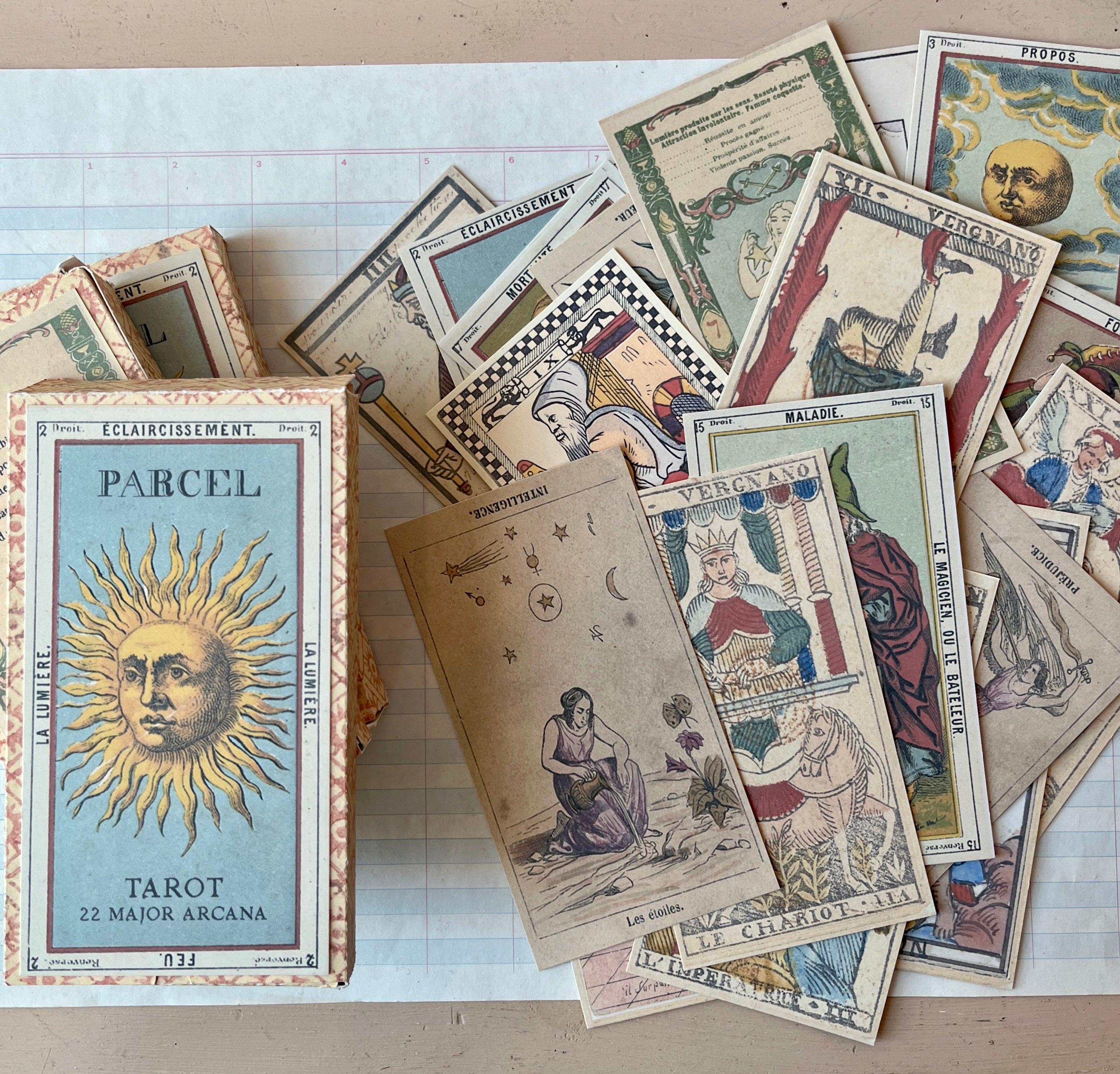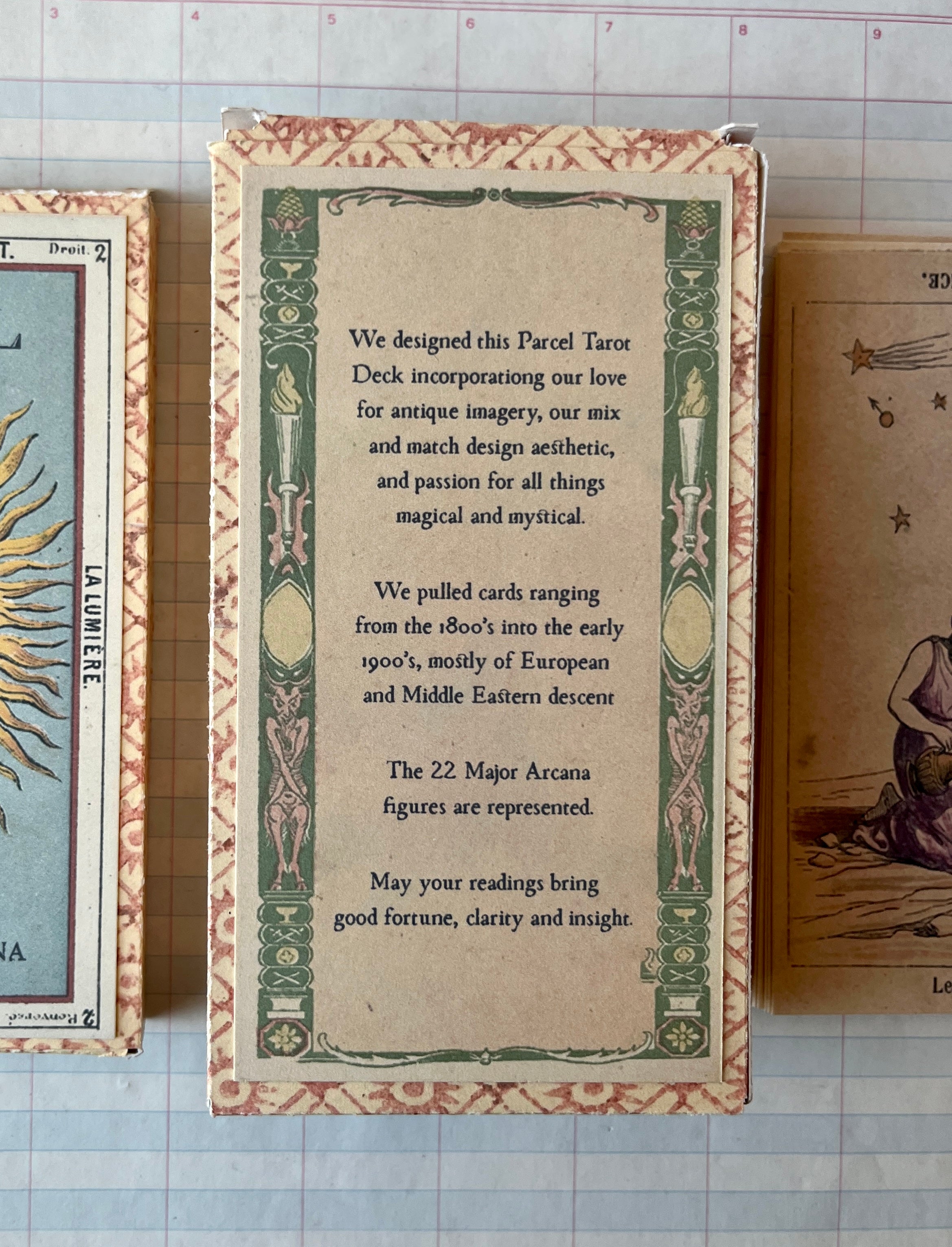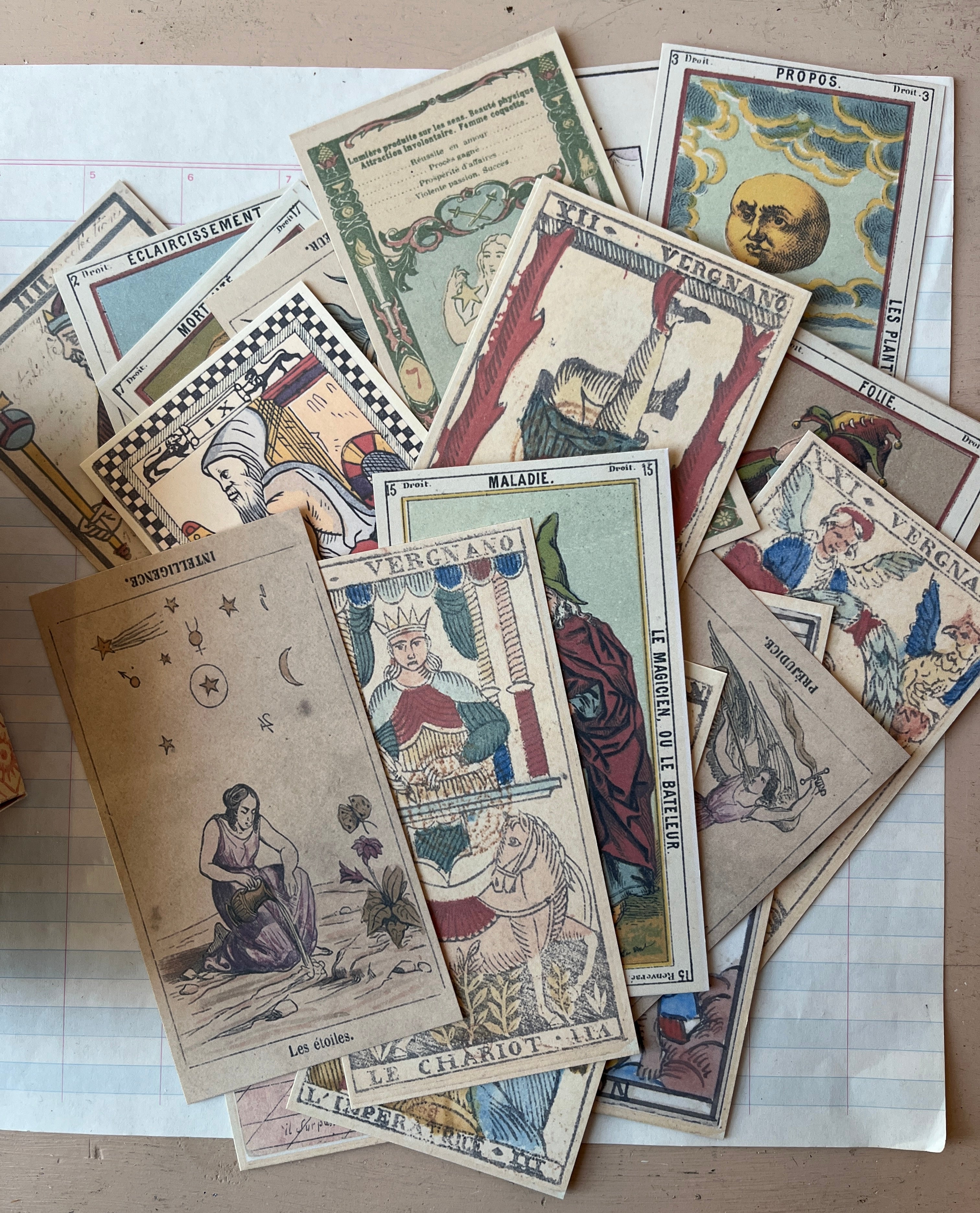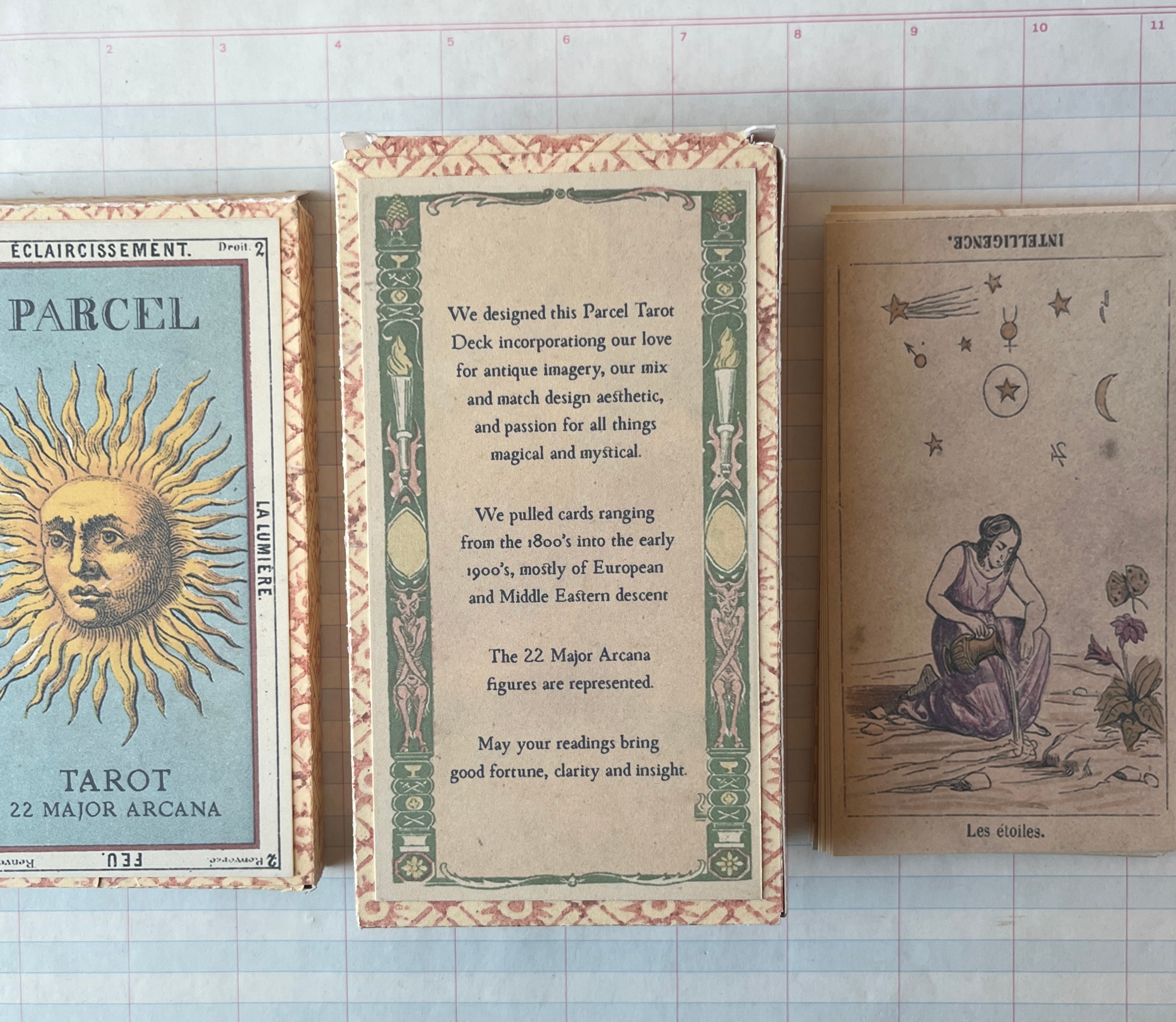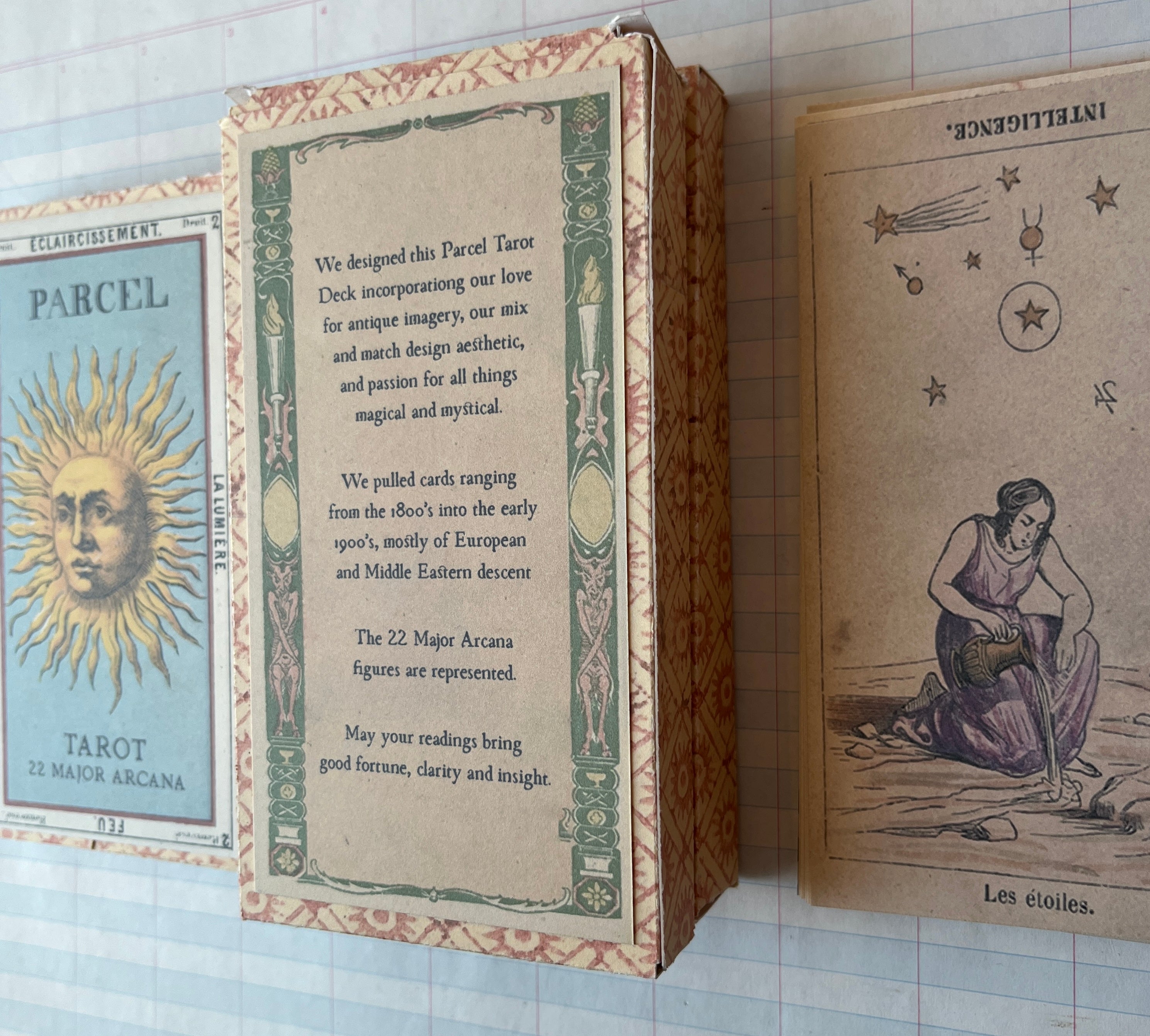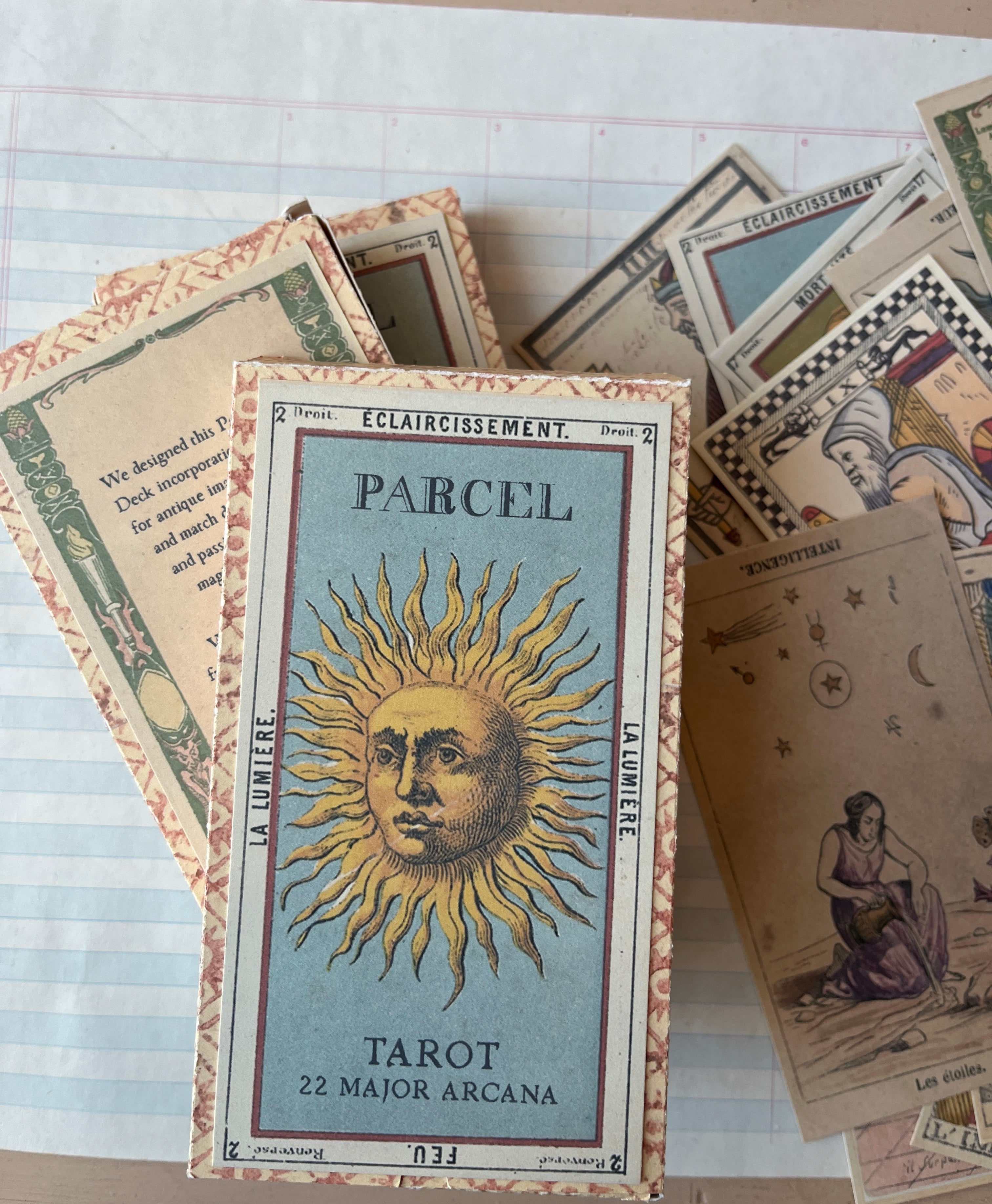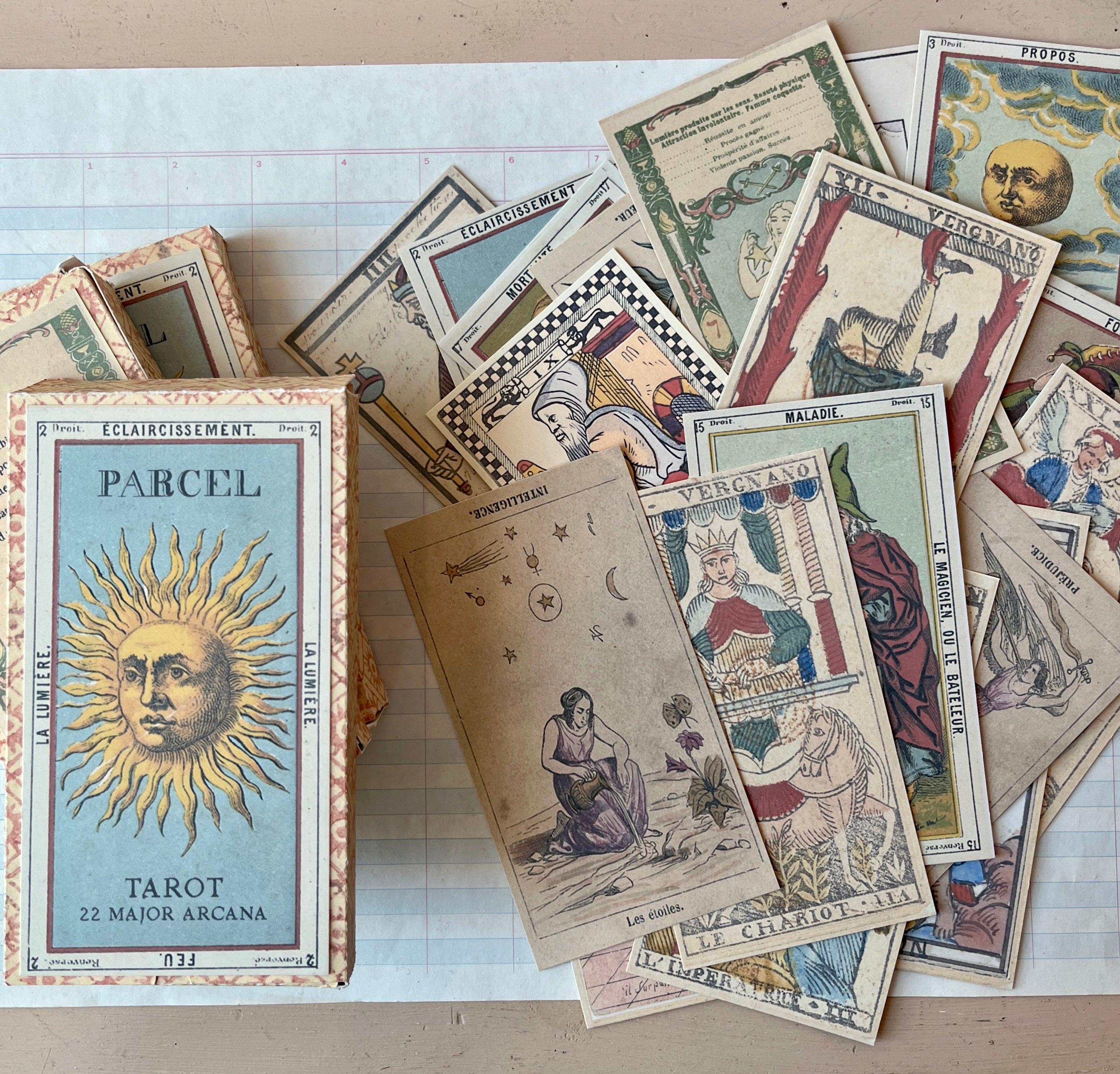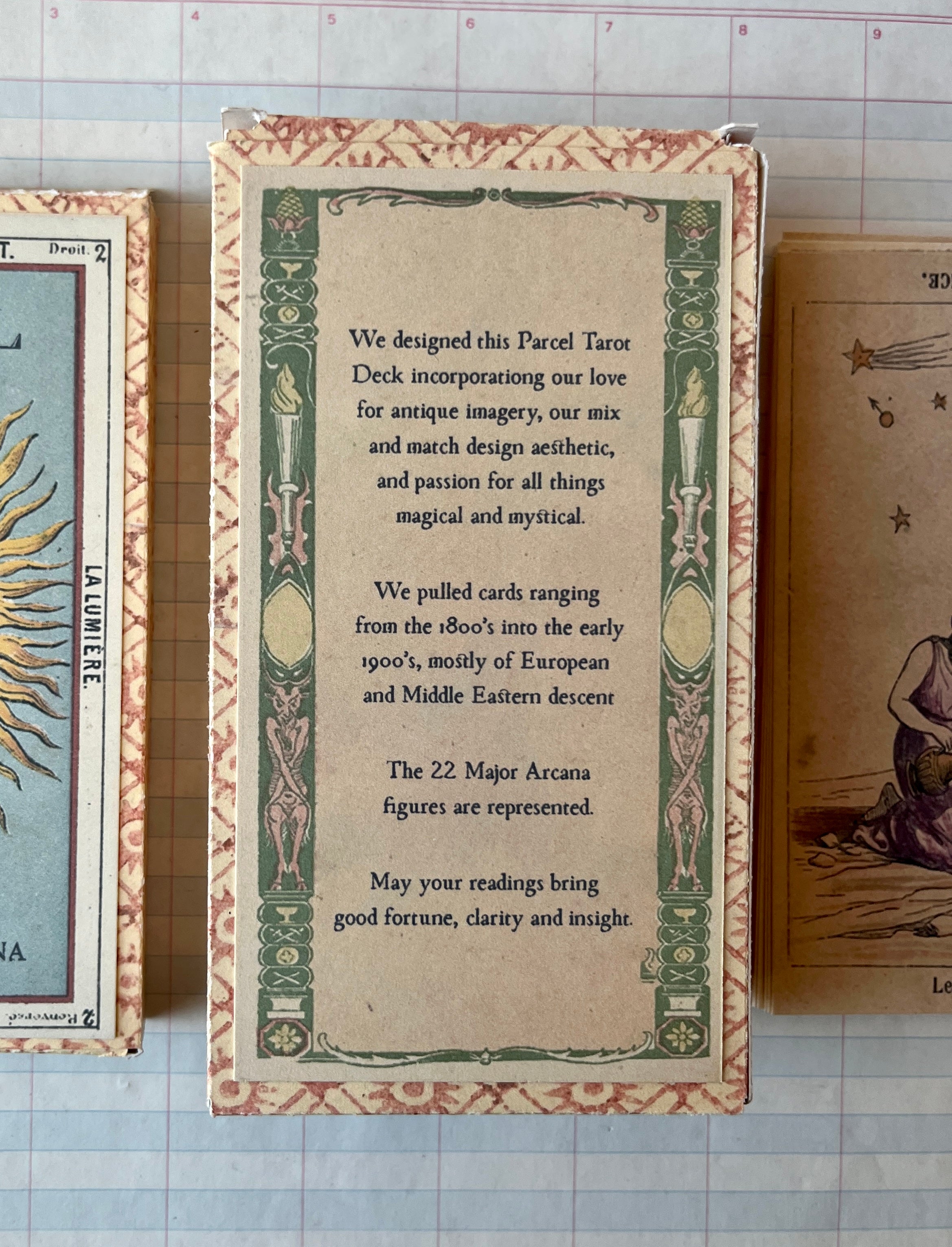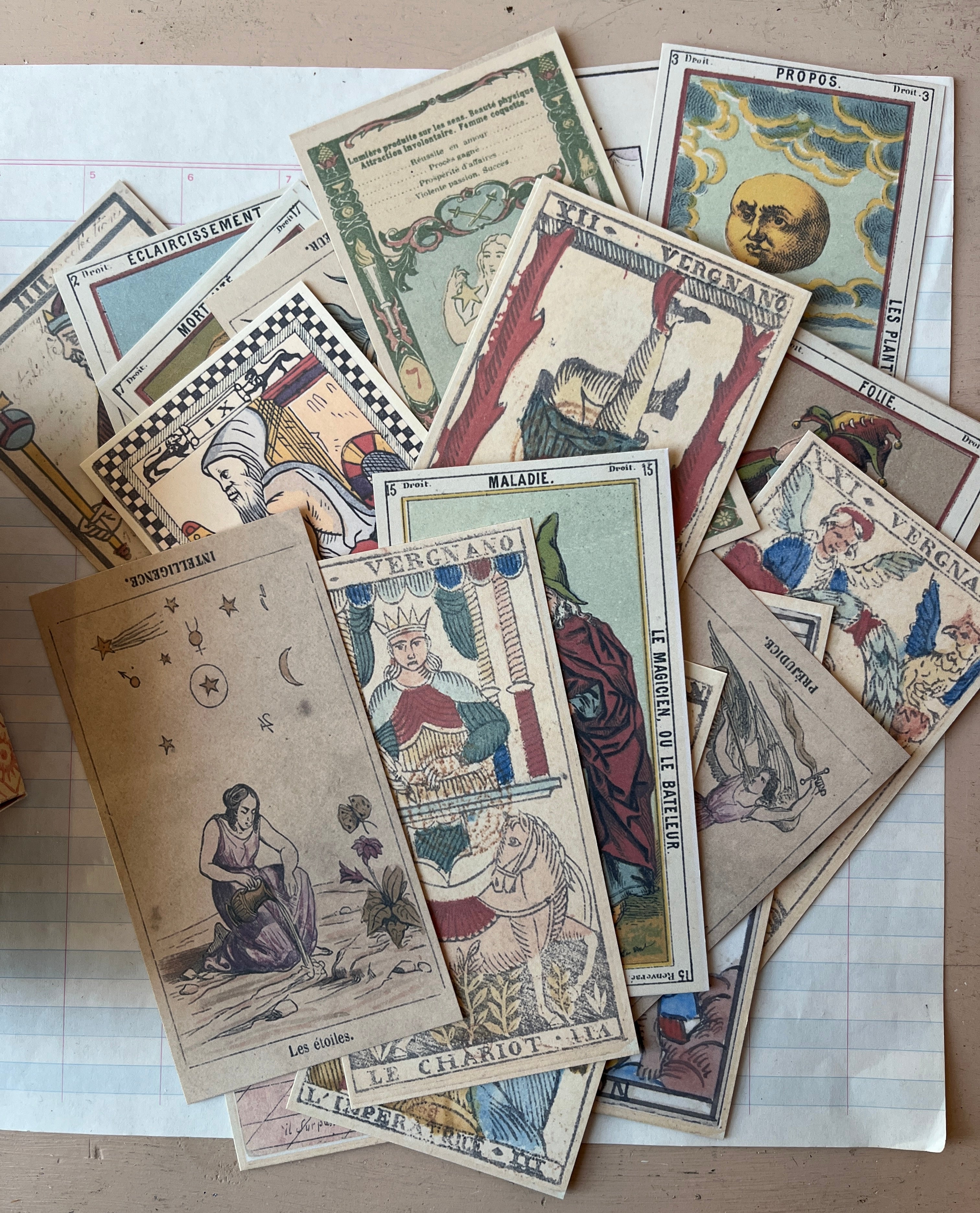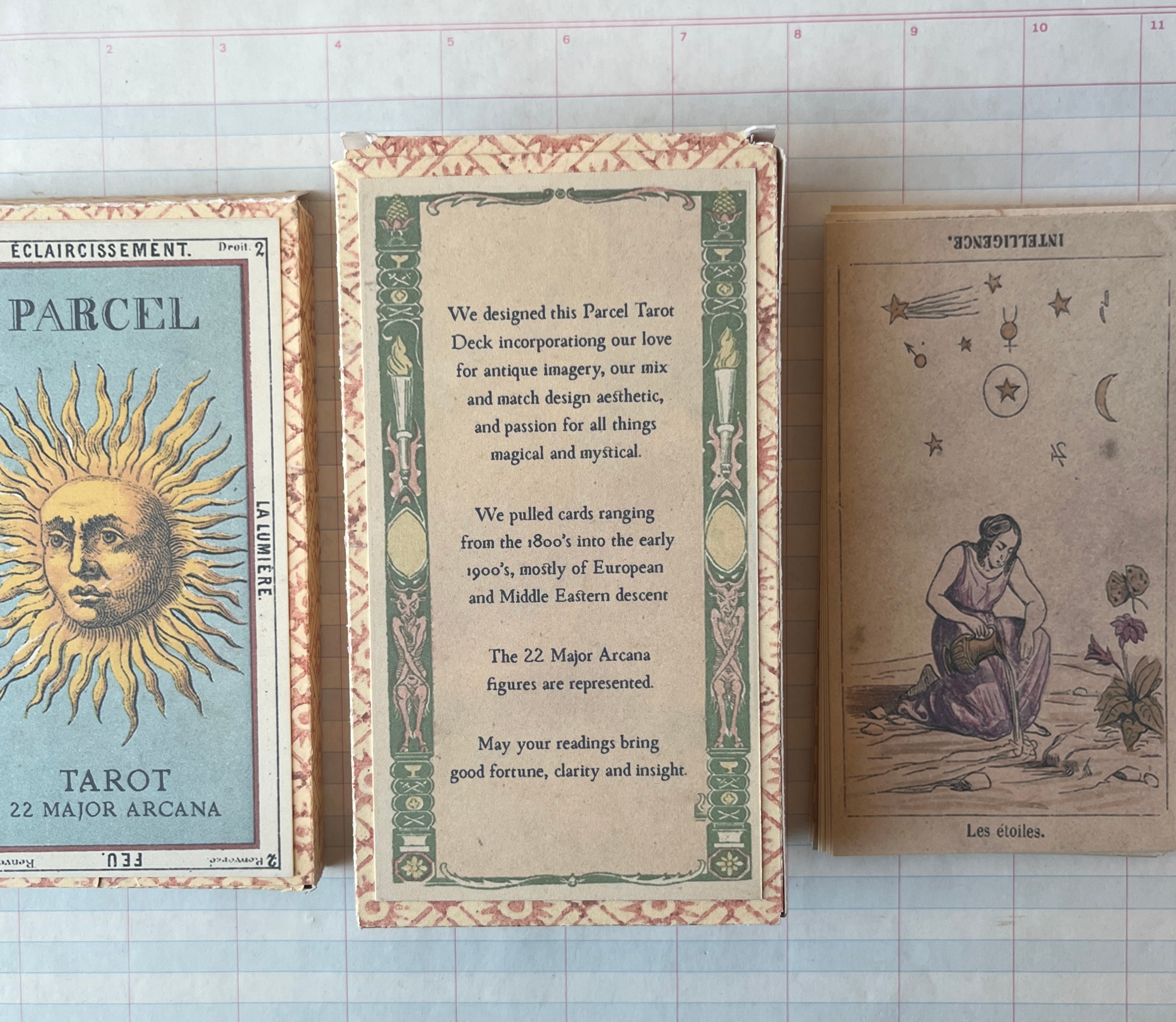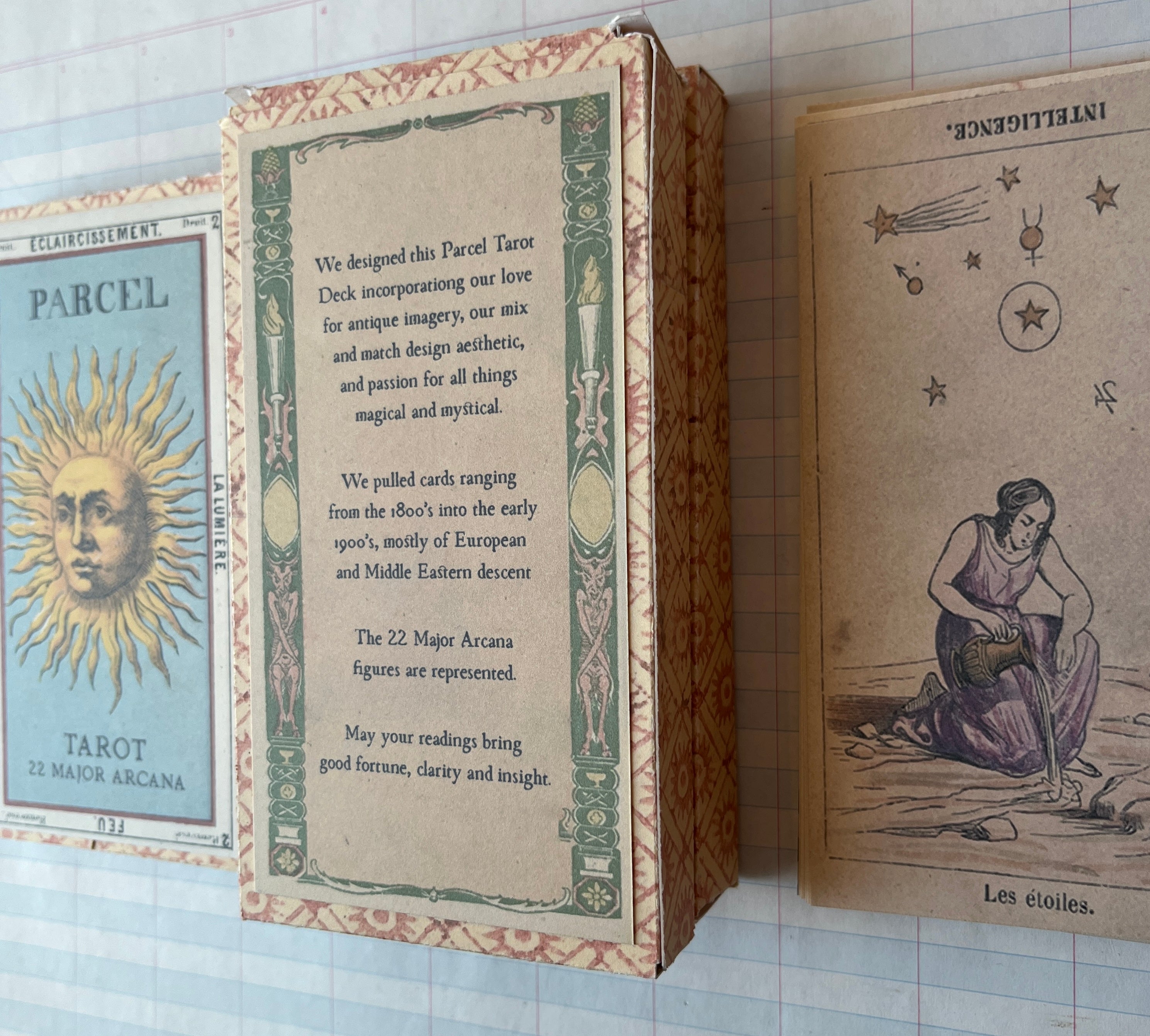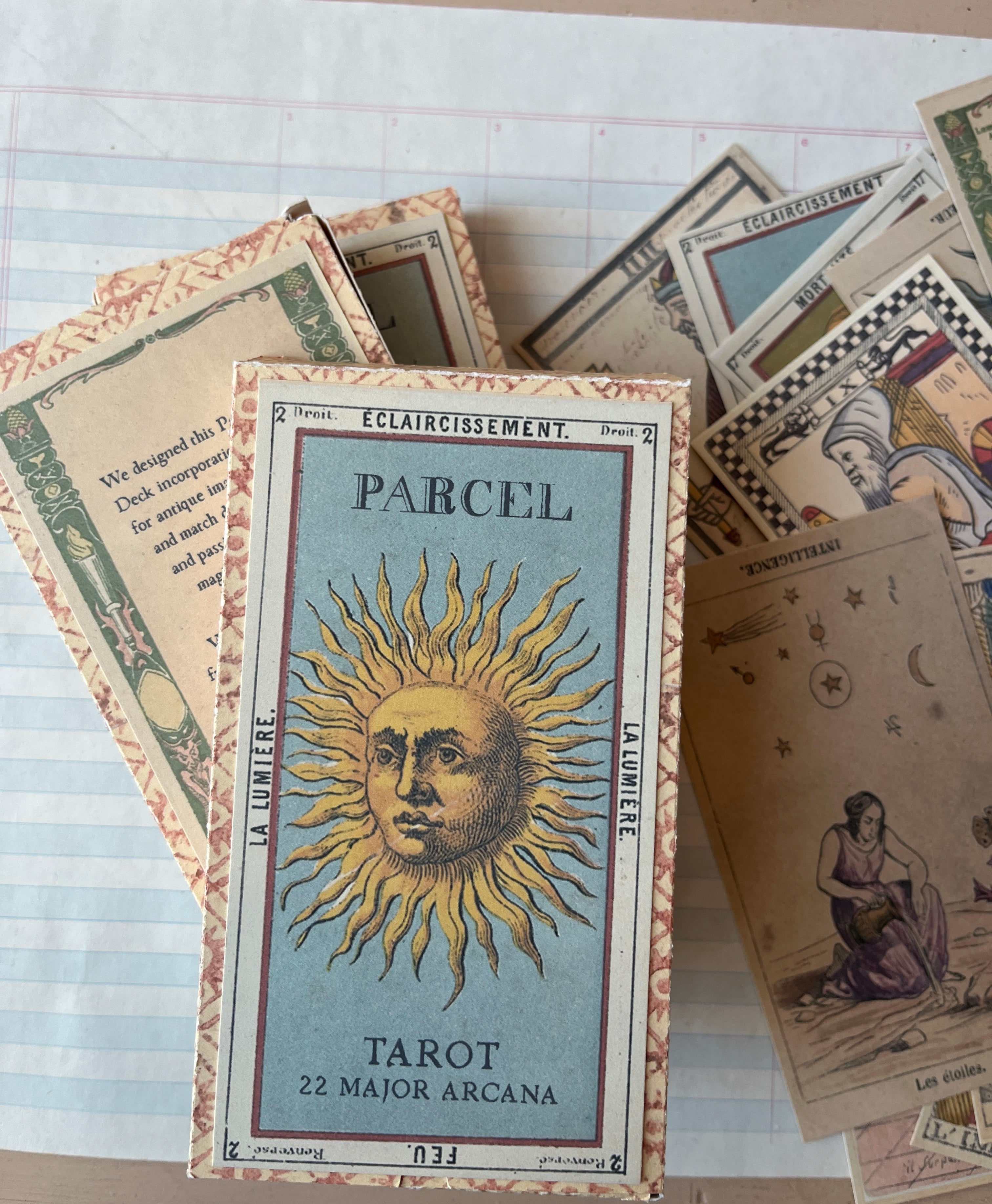 Parcel Tarot Deck Major Arcana
We designed this Parcel Tarot Deck incorporating our love for antique imagery, our mix and match design aesthetic, and passion for all things magical and mystical. 
We pulled cards ranging from the 1800's to the early 1900's, mostly of European and Middle Eastern descent.
The 22 Major Arcana figures are represented, encased in a handmade paper box. 
Comes with explanation cards to help you decipher your reading