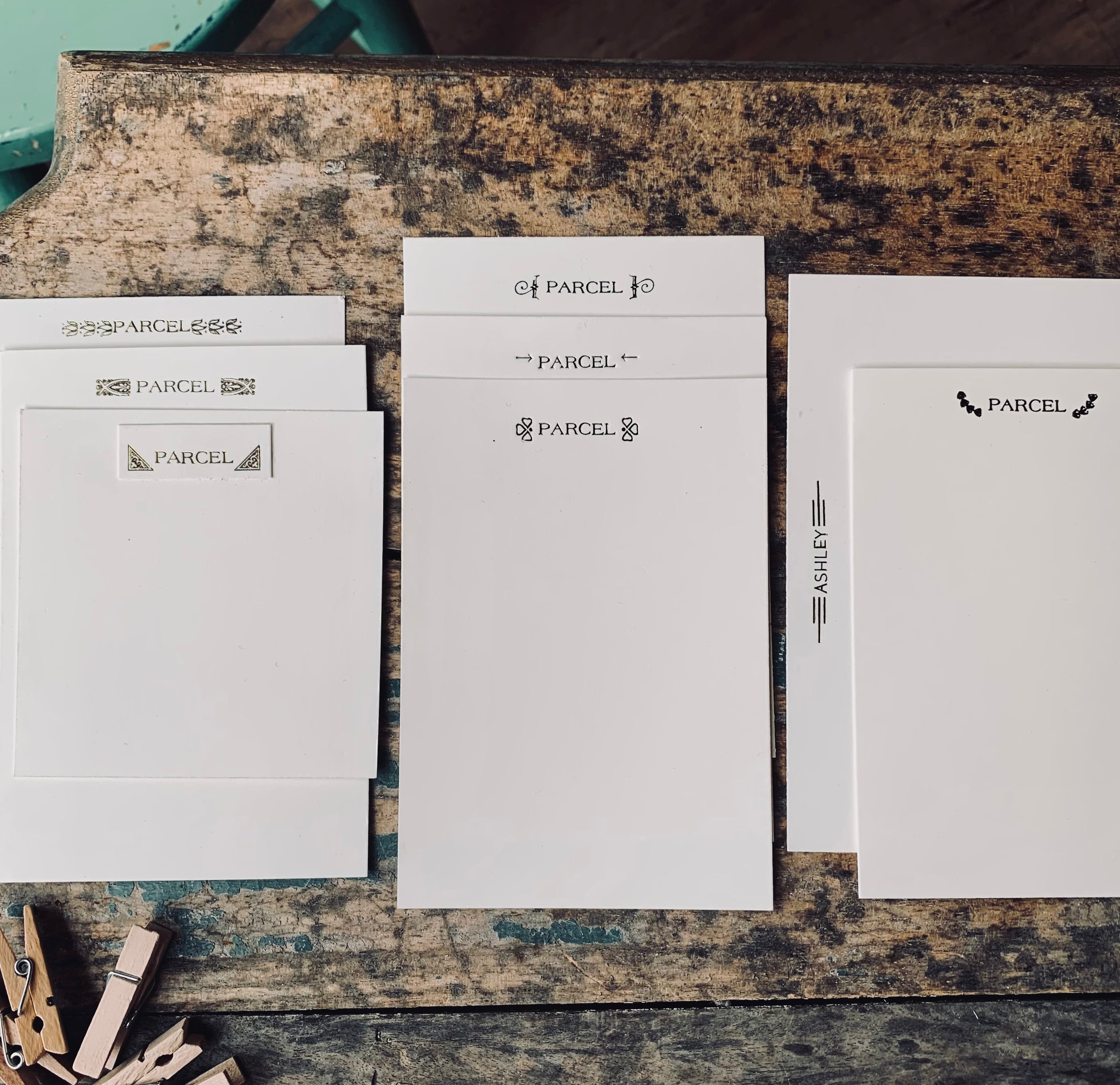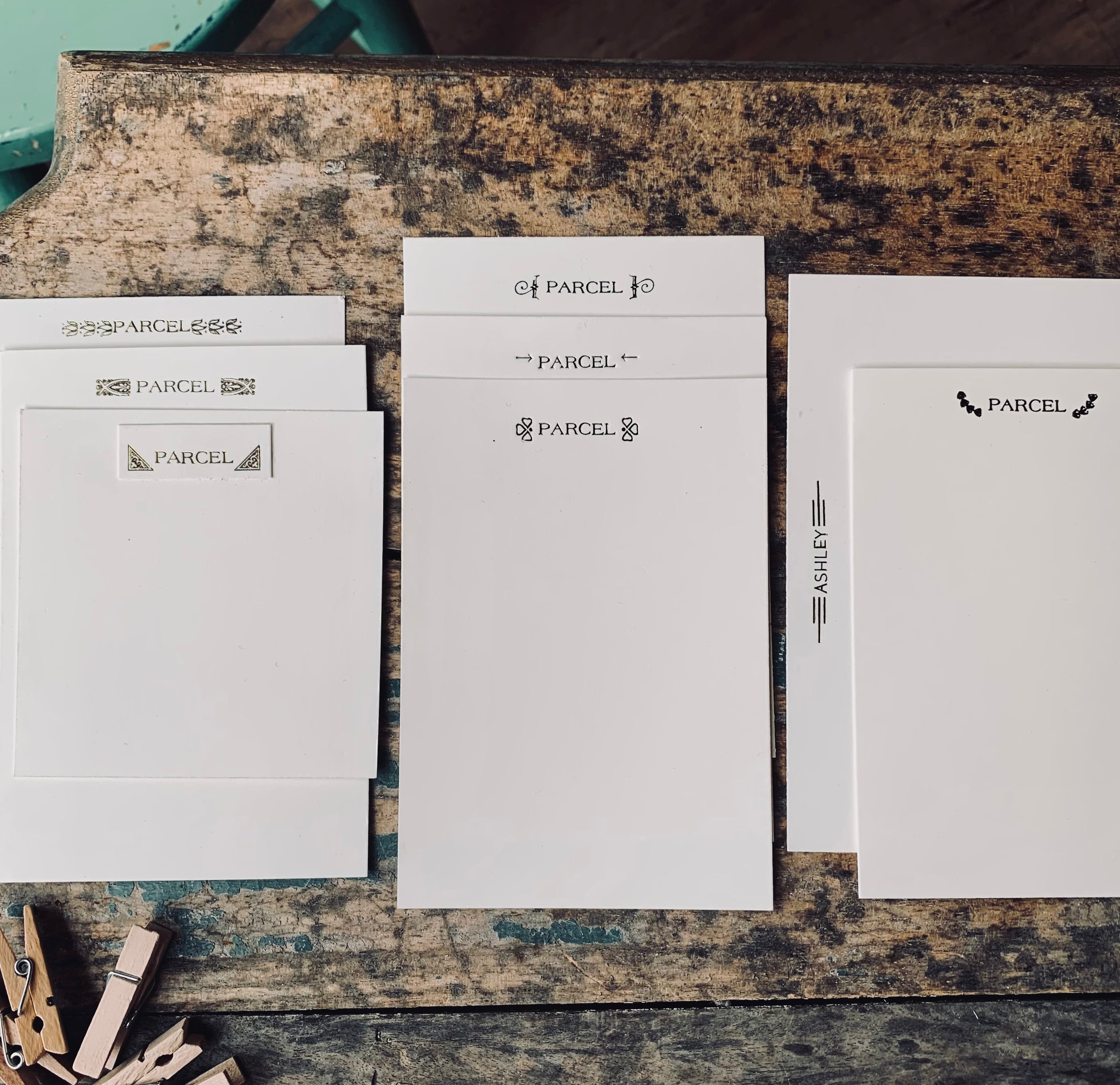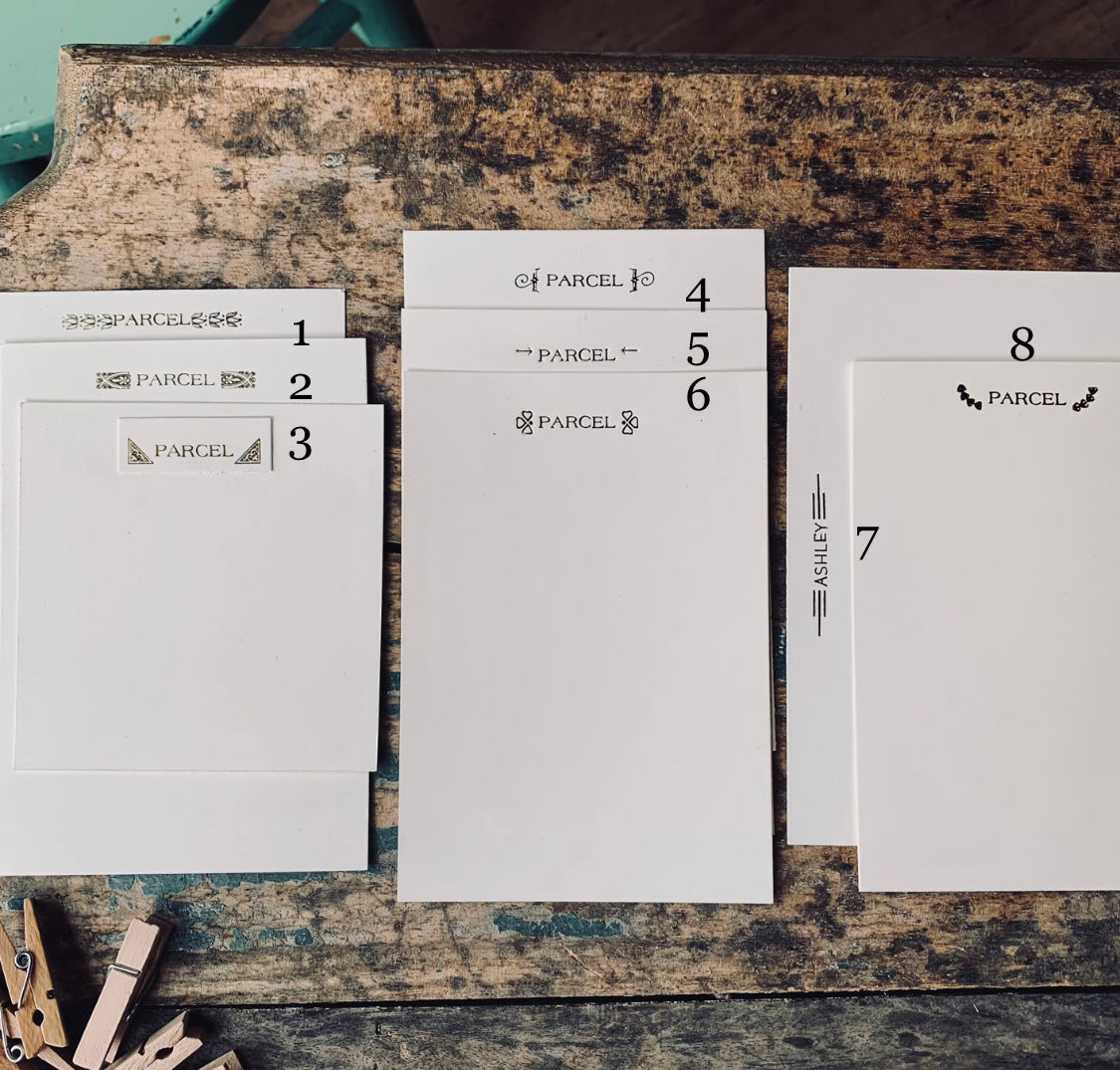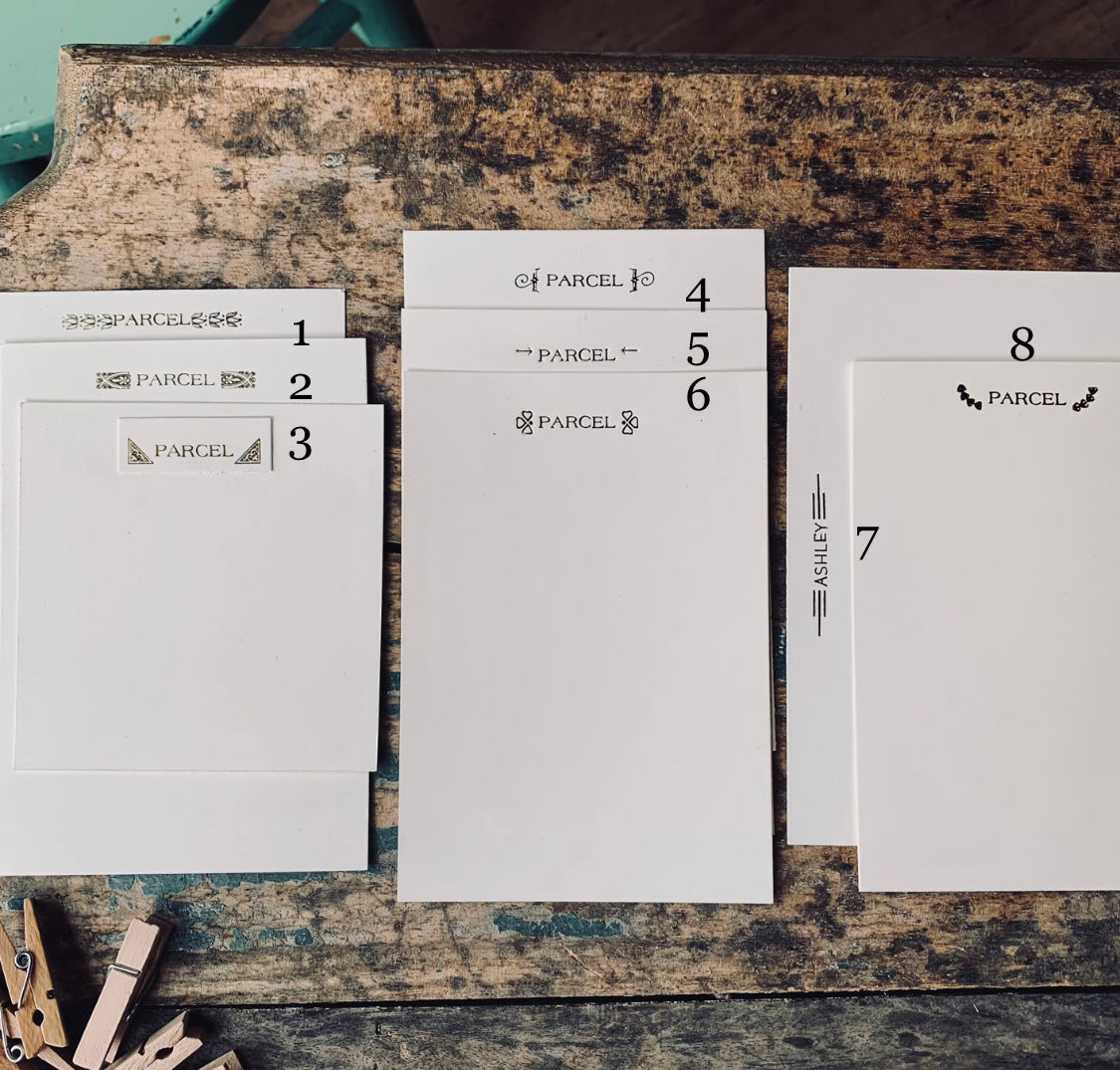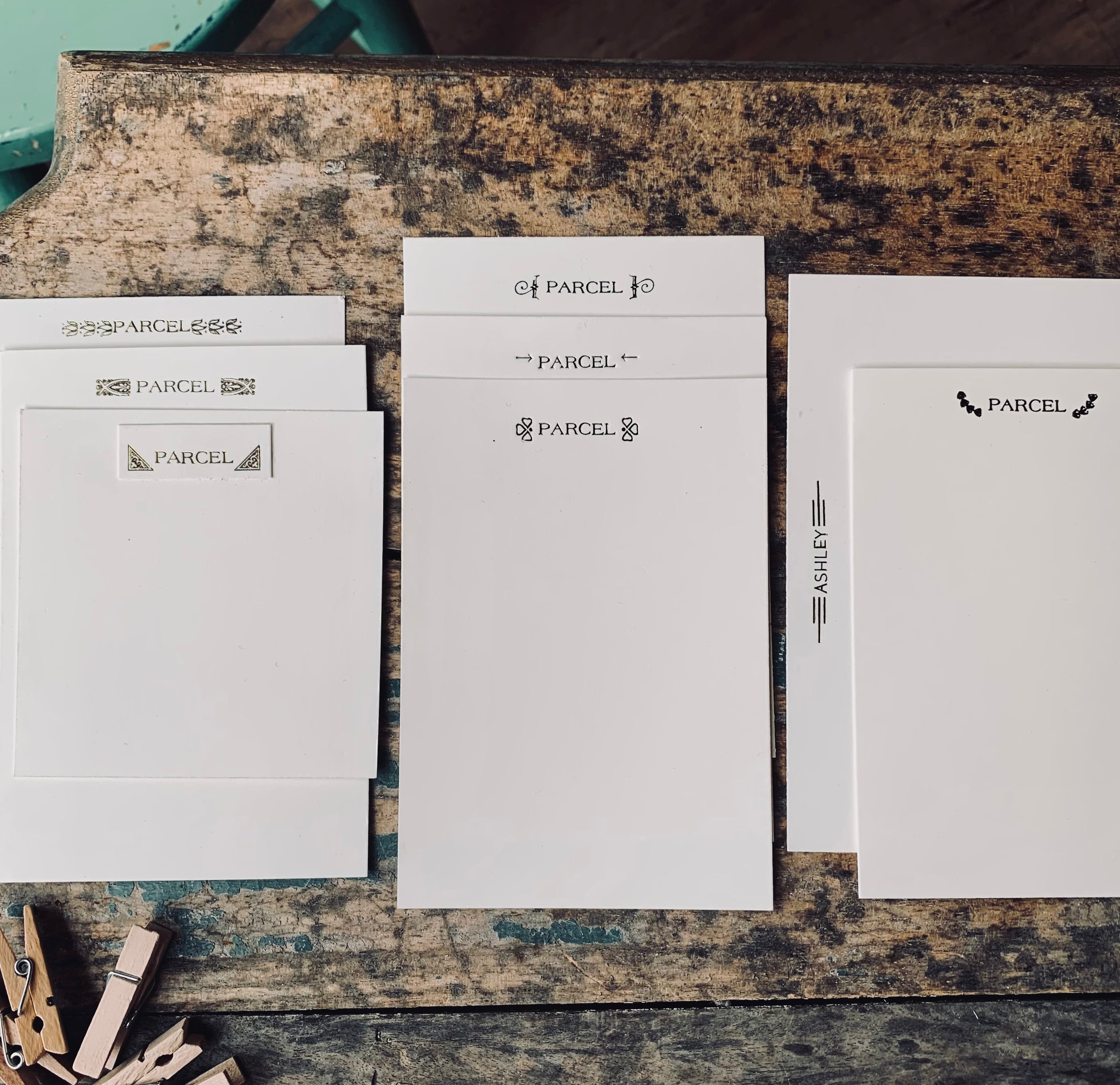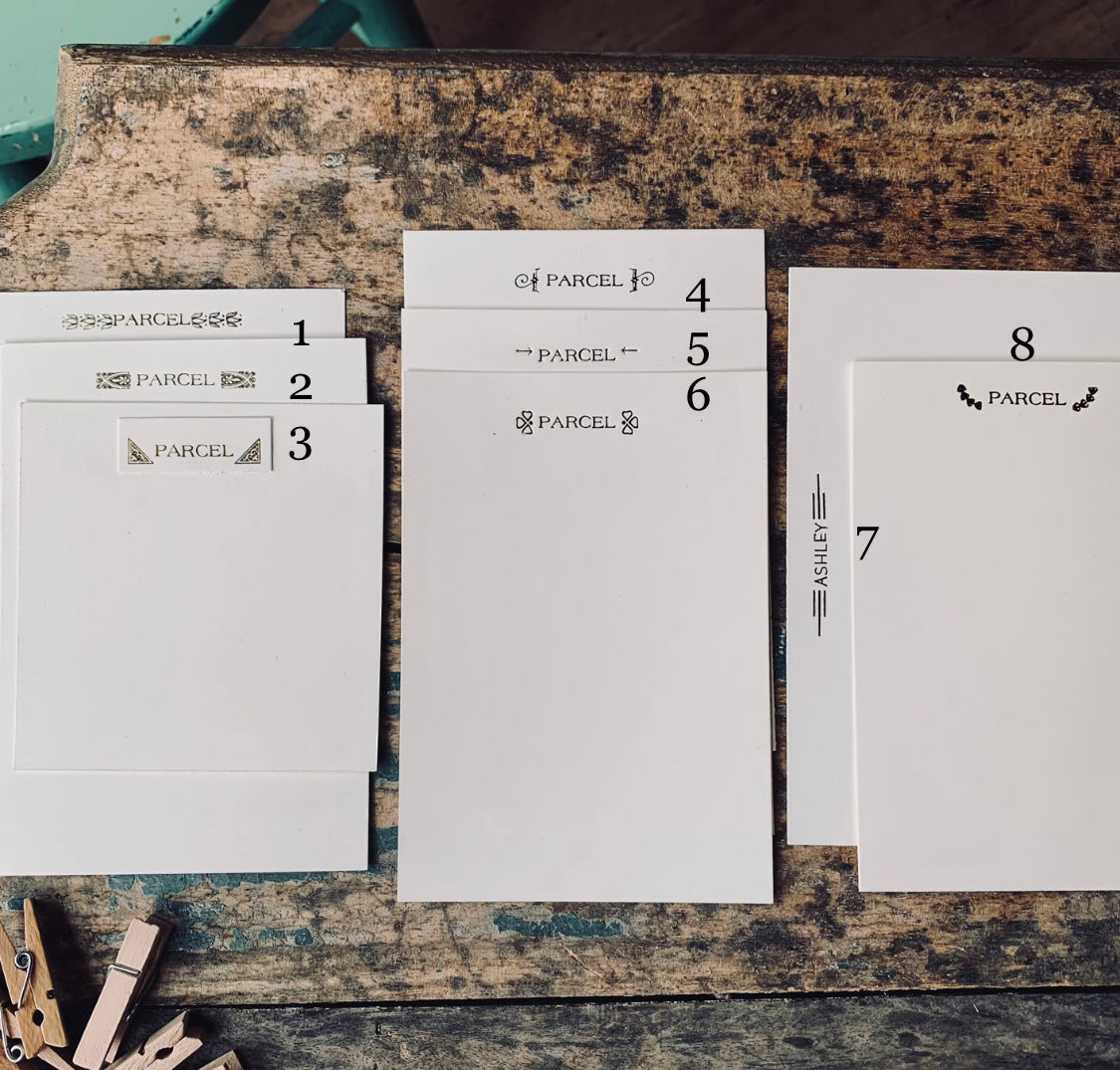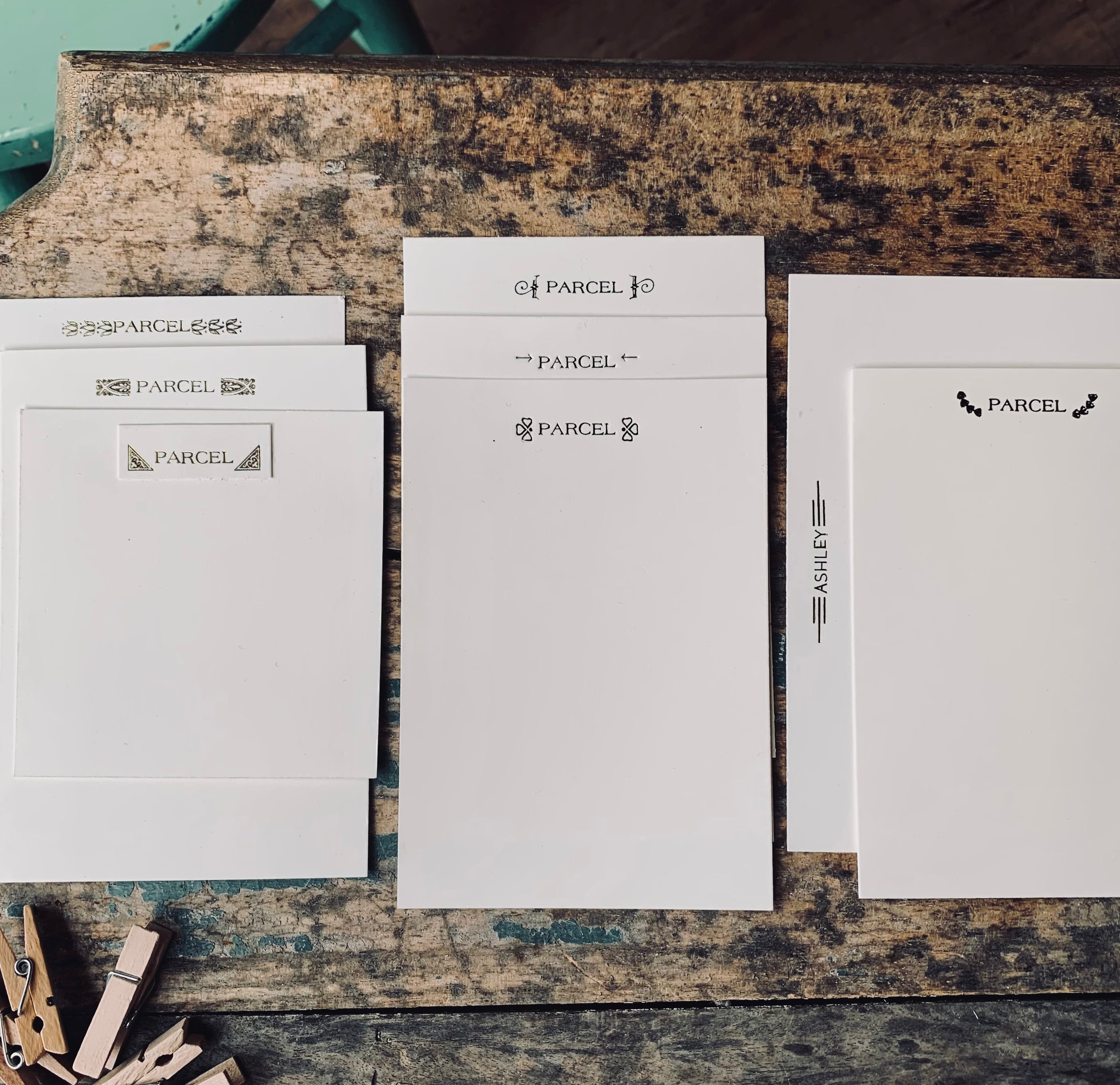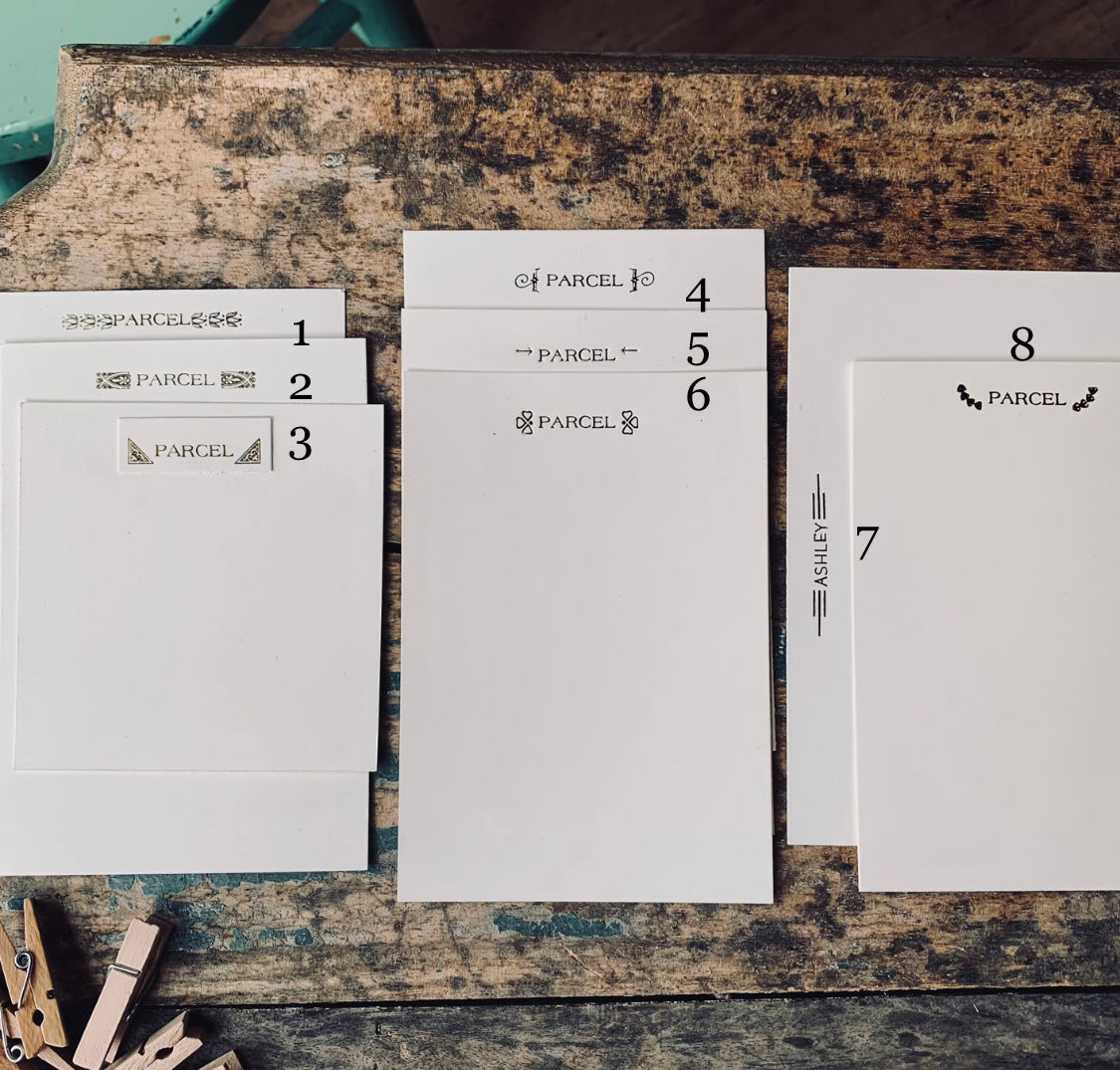 Parcel bespoke personalized stationery - The Bookend Series
We recently came upon this beautiful little box of metal type embellishments (originally called dingbats and used in print advertising) to create a new series of personalized cards with little extra special details.  Because of how these delicate designs support the word or name inside, we are calling this our Bookend Series.

Select from the numbered list of embellishments in the 3rd photograph, and email us your personalized request. Our default will be gold foil, unless you request another foil color.  Personalization is pressed landscape (horizontally) on the card as seen pictured in the Ashley set.

12 flat 4 1/2x 5 1/2" creamy white heavy cardstock with coordinating envelopes. 
Perfect for grads, teachers and any other appreciative scribes.  Comes beautifully packaged in a clear top kraft branded box.
As with all of our custom stationery, please allow 3-5 business days to produce and ship your order.