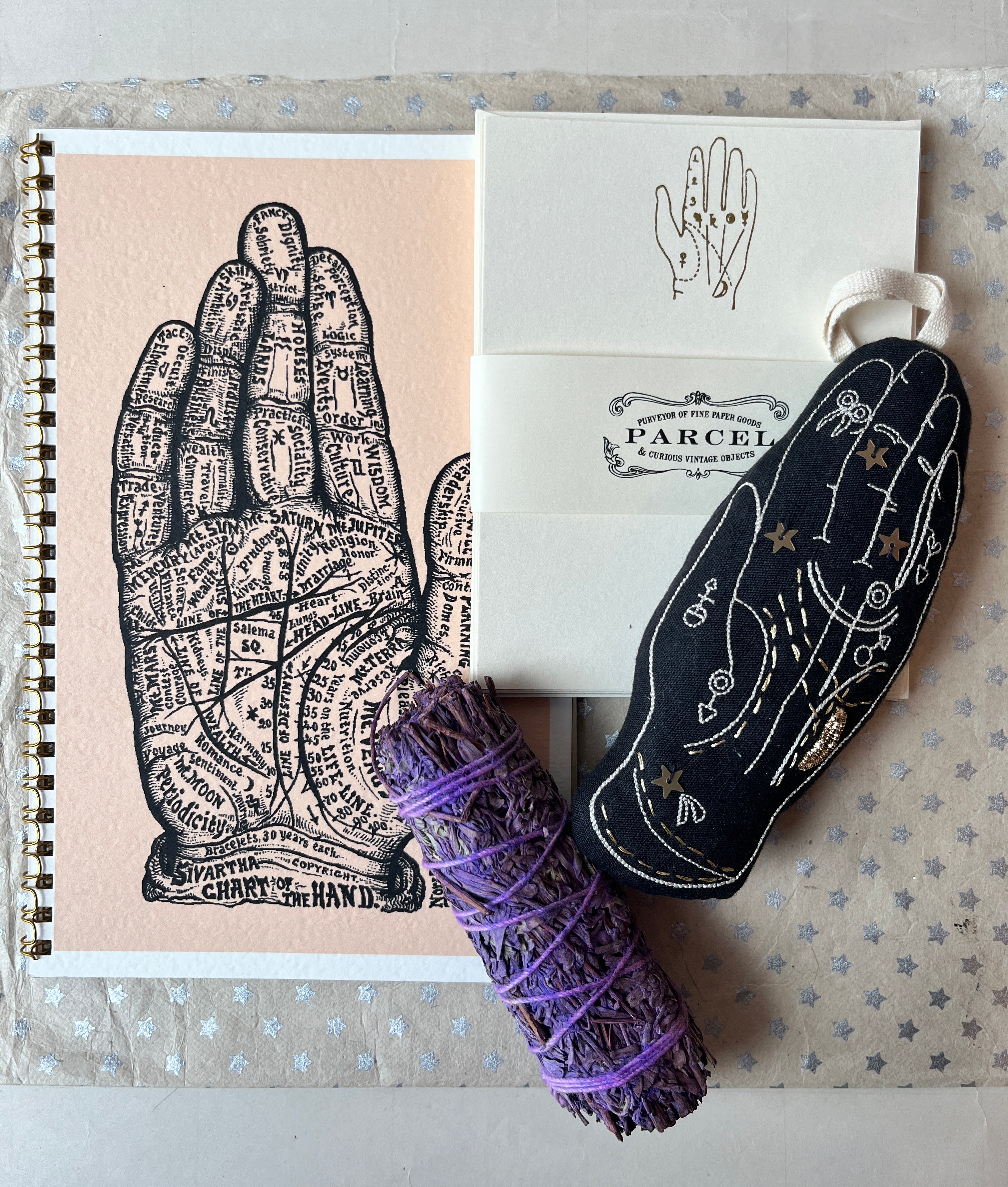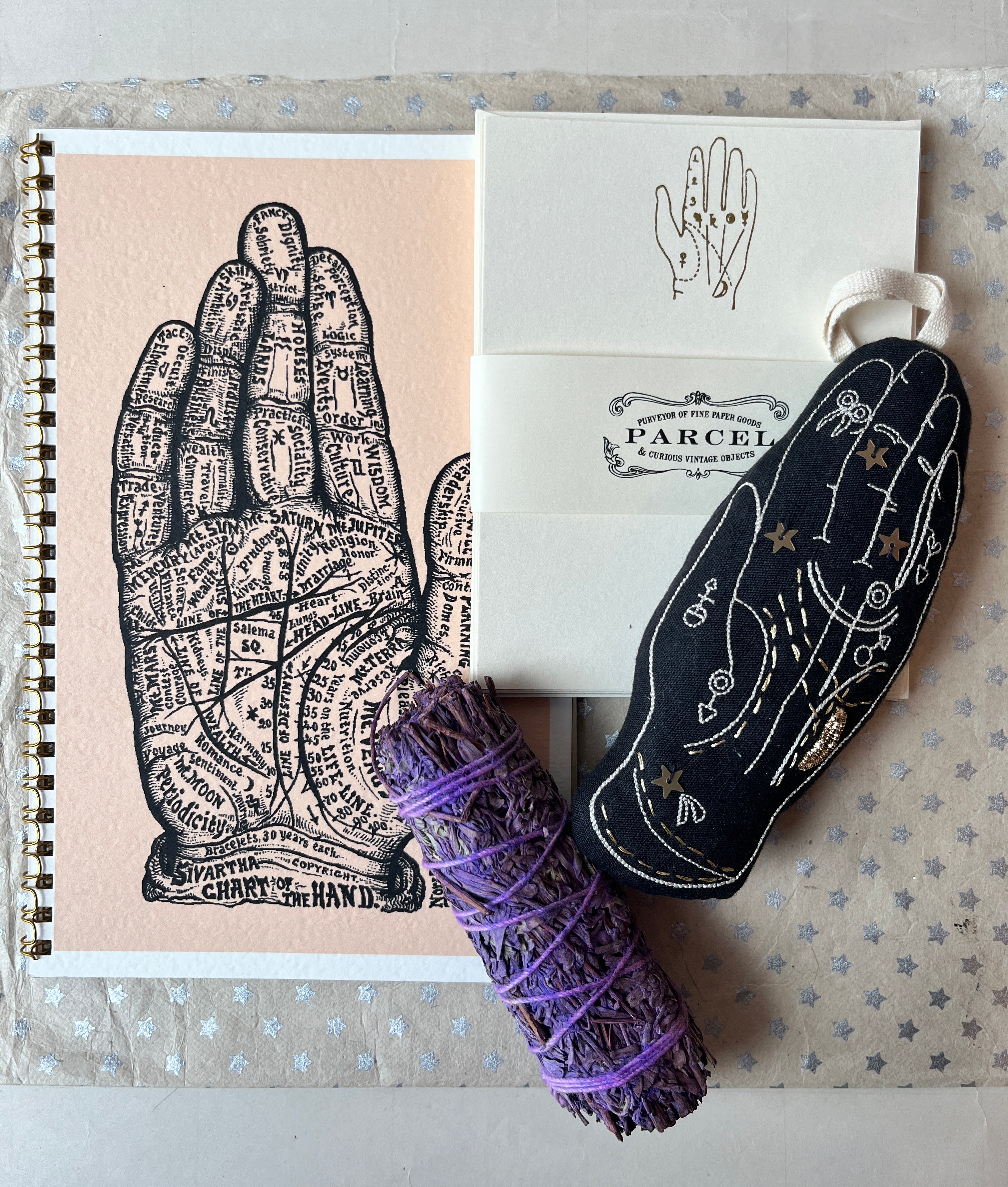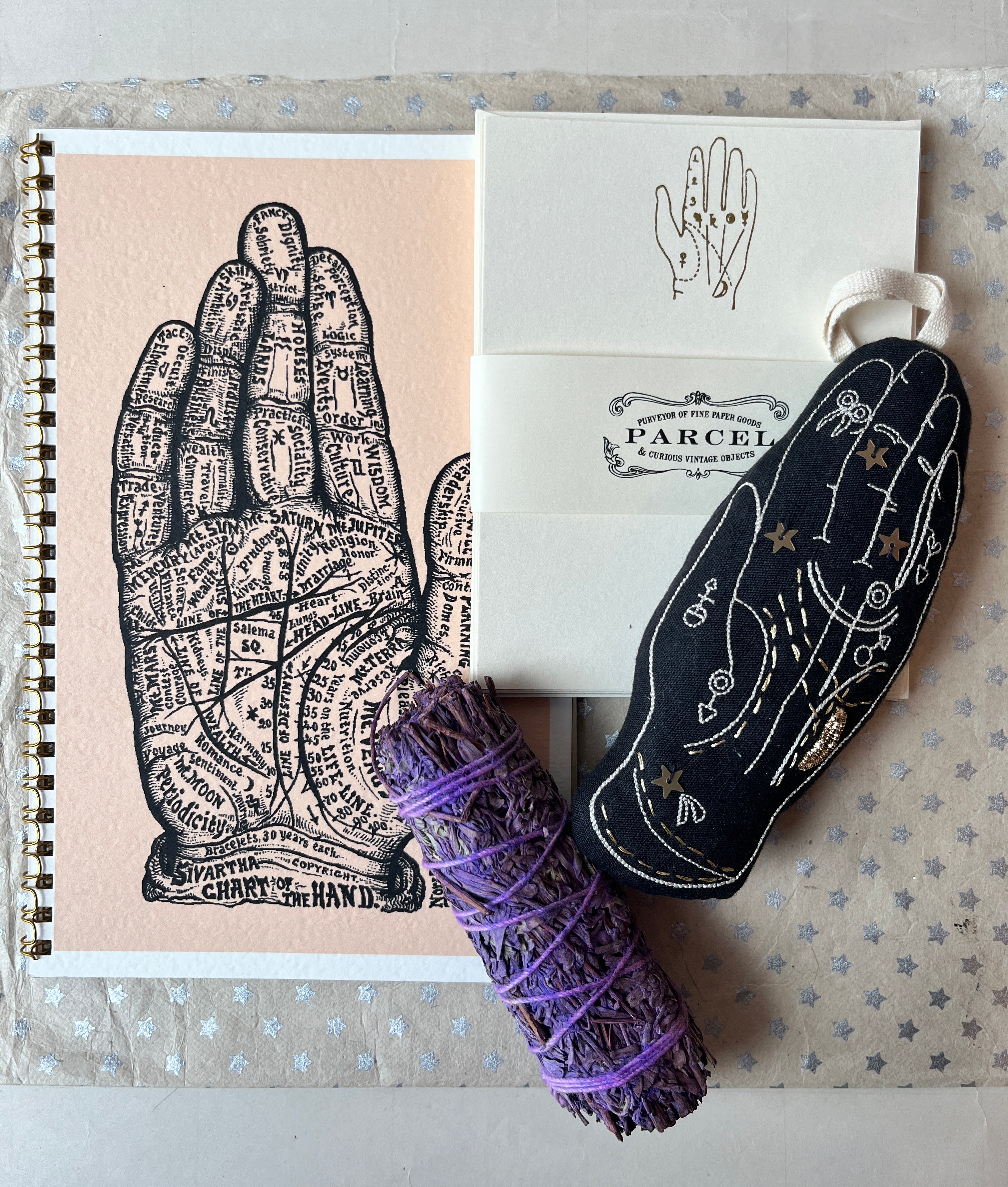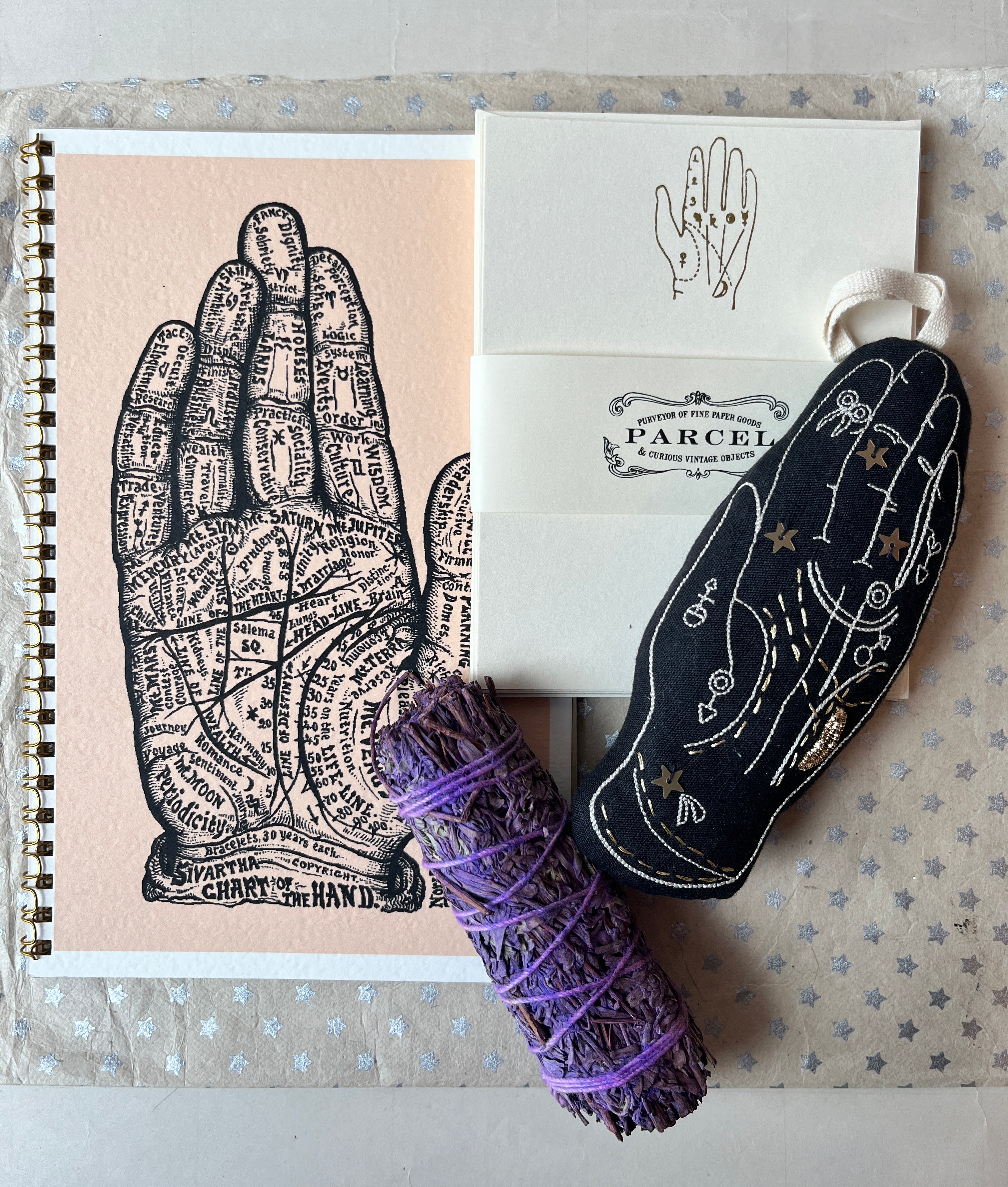 Parcel x Skippy Cotton Palmistry Bundle
Palm reading, also called palmistry, originated from ancient India, and is now popular and is a way of seeing a person's fate and personality by reading palm lines, hand shapes and colors.  
Our palmistry parcel includes a notebook for annotating your readings, a lavender-scented embroidered and embellished ornament, a hand-foil pressed notecard set, and a sage bundle for clearing the air.
Please allow 3-5 business days to produce and ship your order.