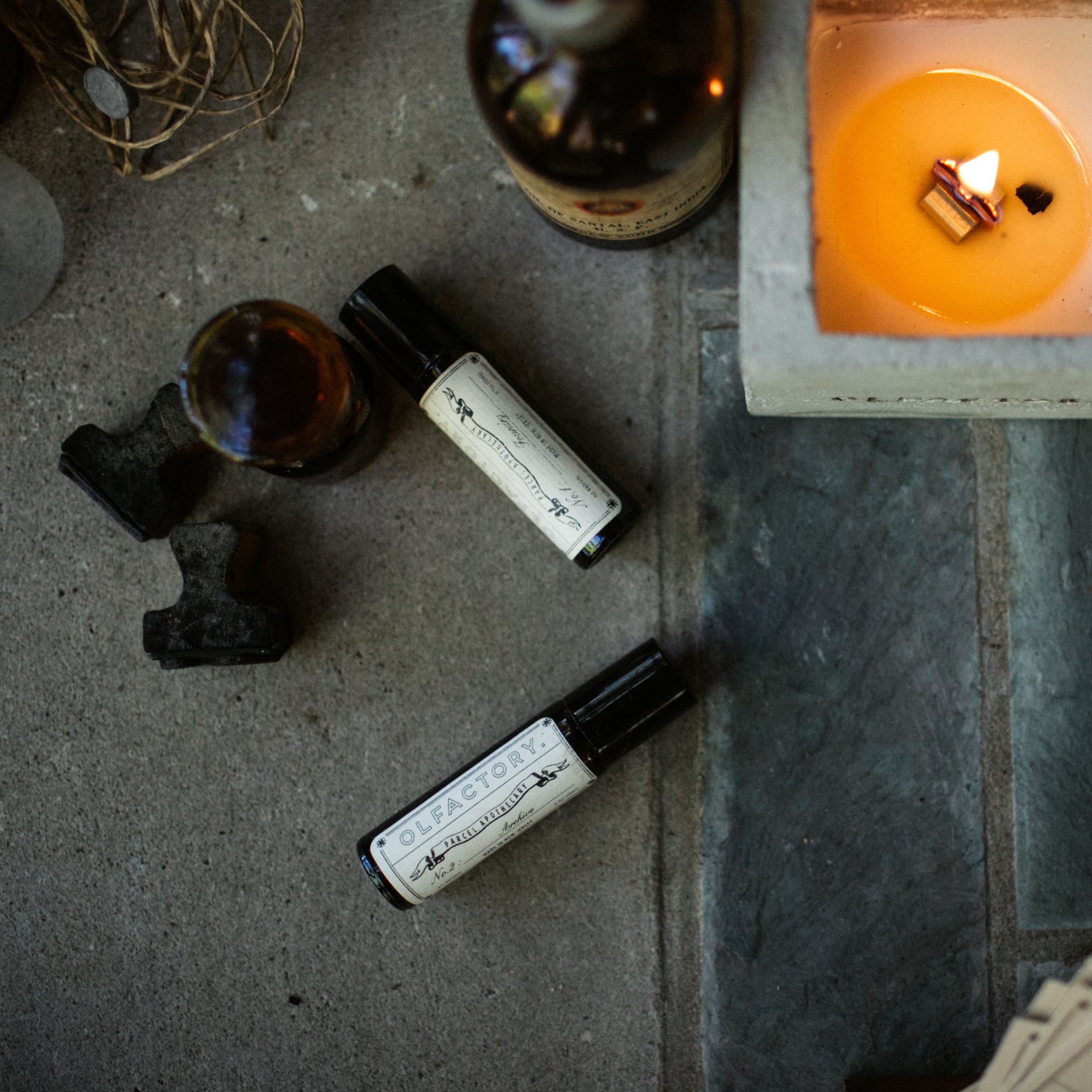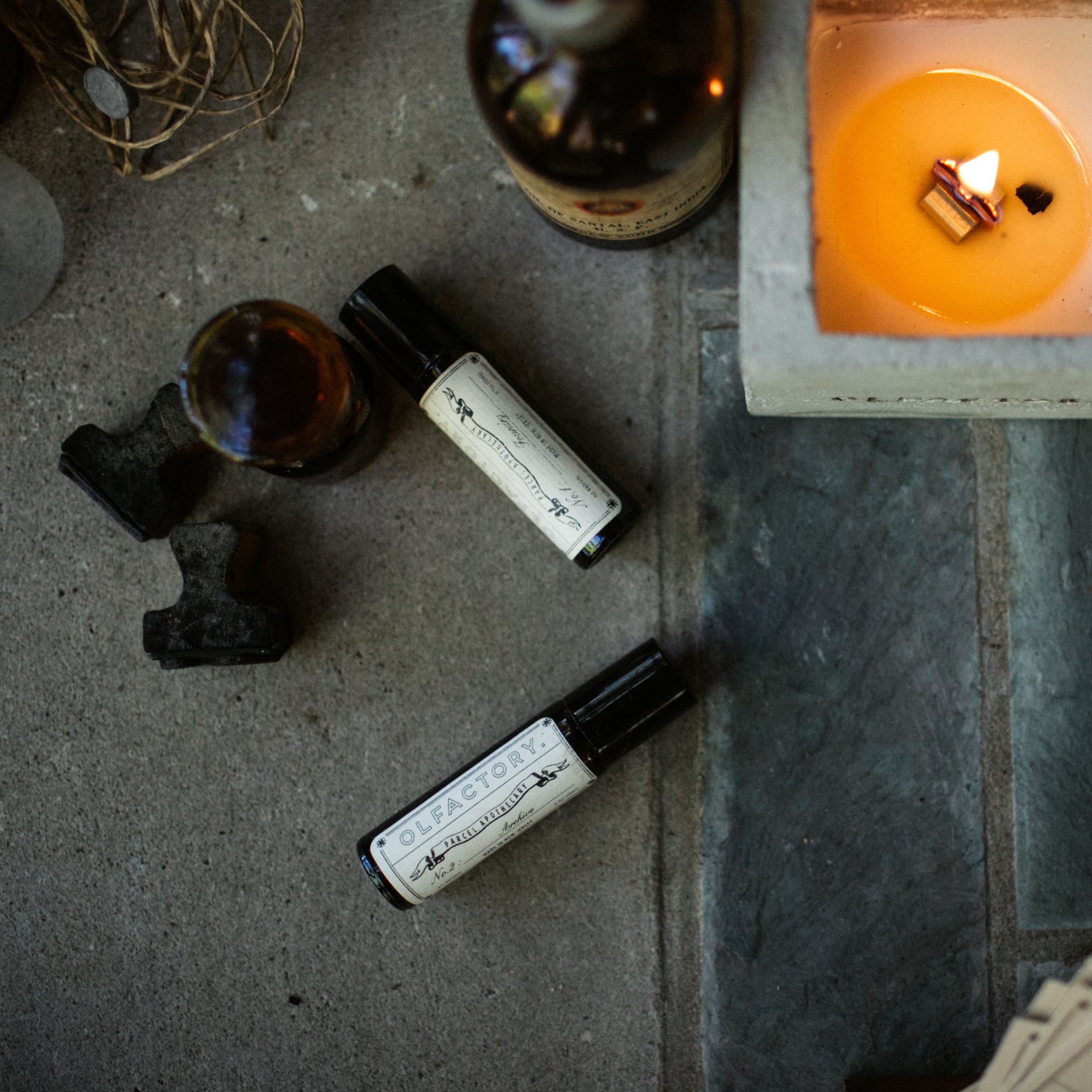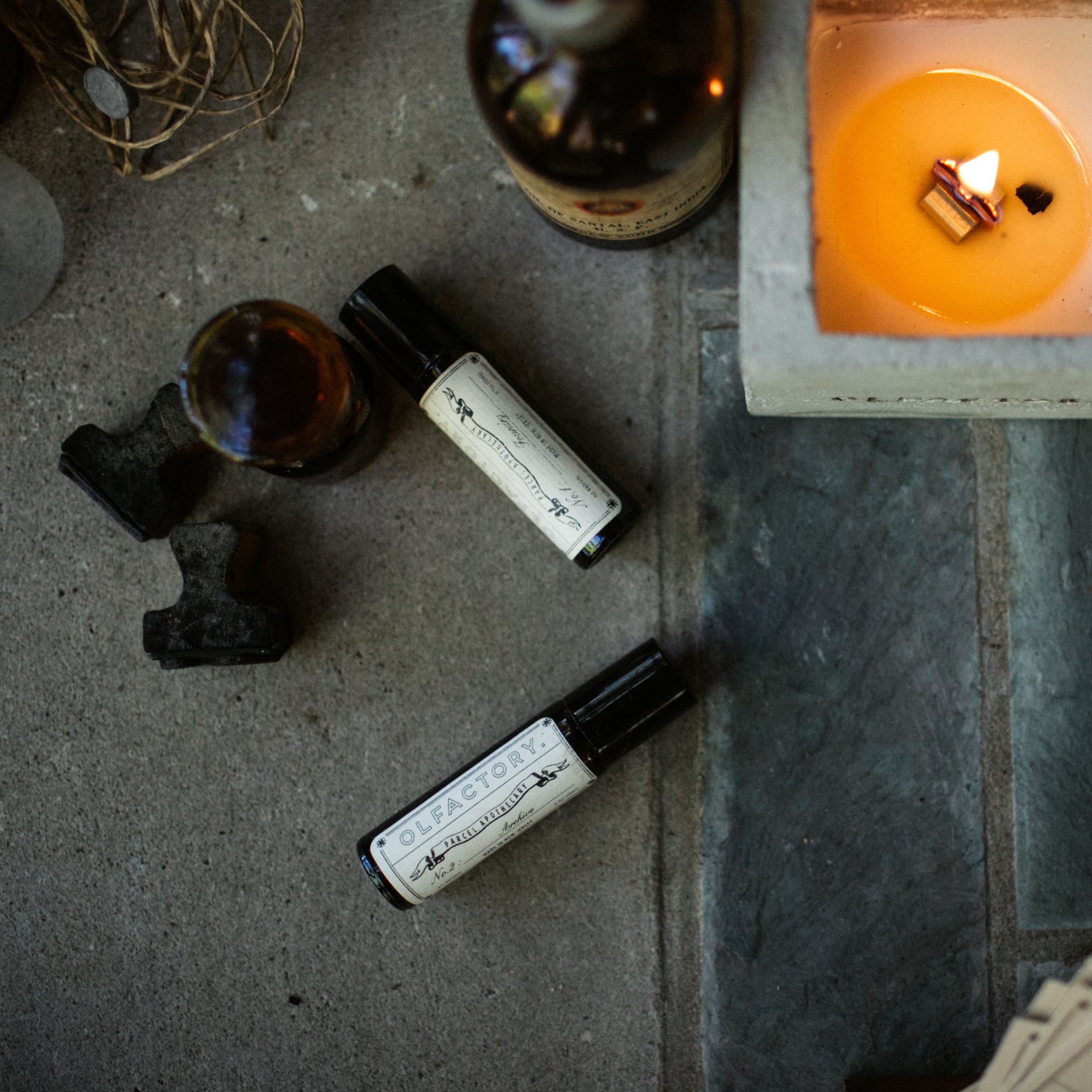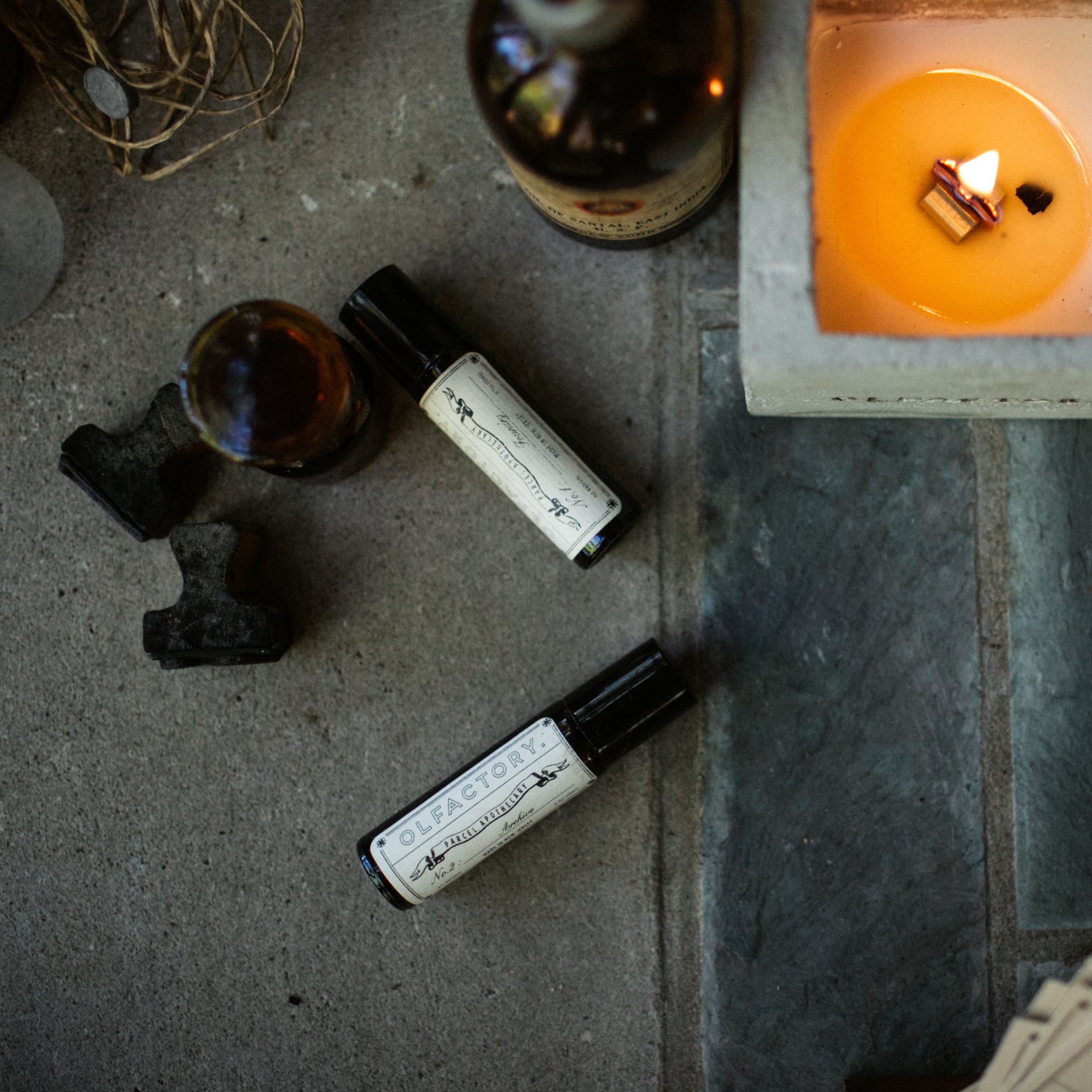 No.1 Foundry Parcel Olfactory Scent
Introducing our very own Parcel-branded scents for the body and mind!  Olfactory, our line of Parcel Apothecary products, is a scientific term relating to the sense of smell. We love that Olfactory, when spoken, also sounds like "old factory", paying homage to our classic, old-school packaging and slight indistrial feel.
No. 1: Foundry - notes of Frankincense, Rock Rose, Sandalwood and Lavender, Vanilla, Vetiver, Geranium and Bee Balm.  This is an essential oil blend. 
10 ml amber glass roll-on bottle, comes in a Kraft branded box.
Dab on your pulse points as frequently as you like. Great gift with some of our other Apothecary products.