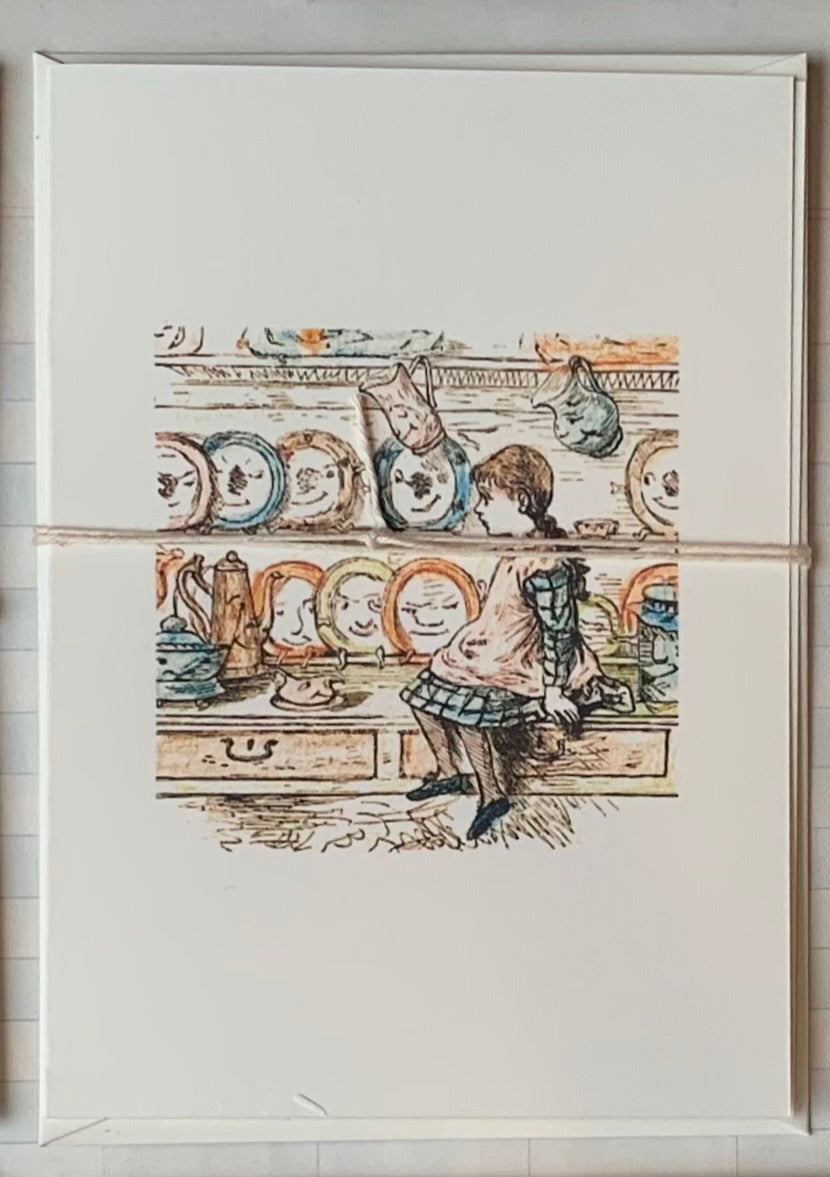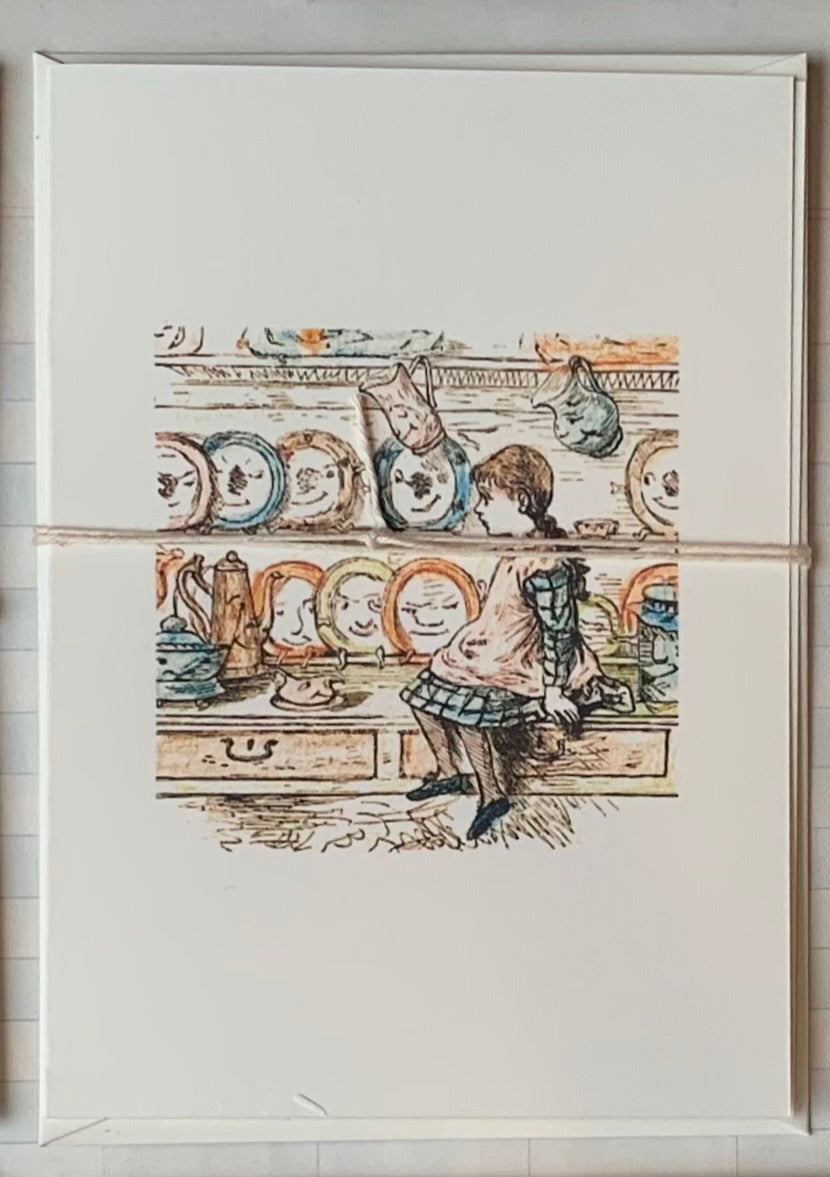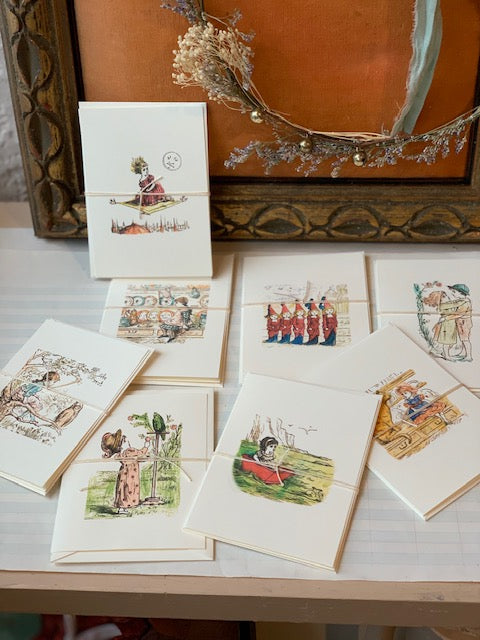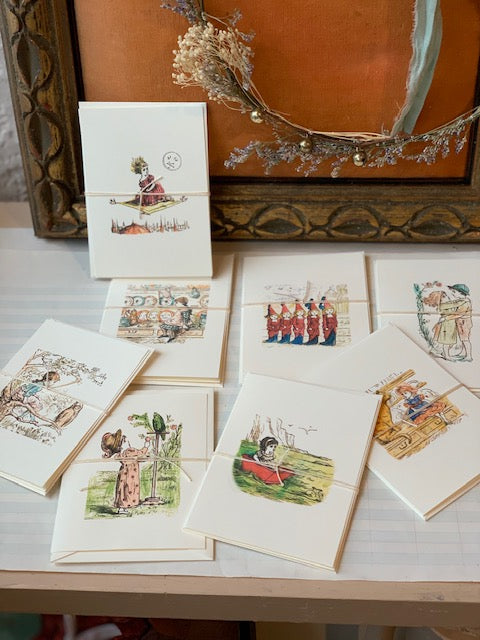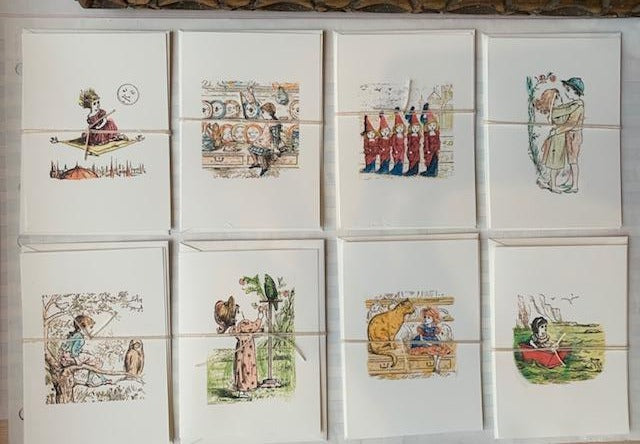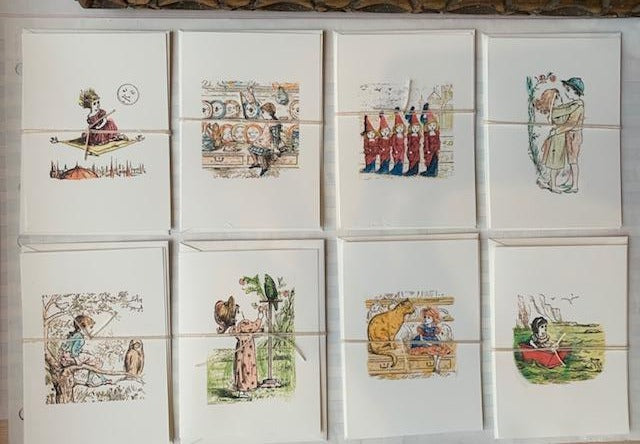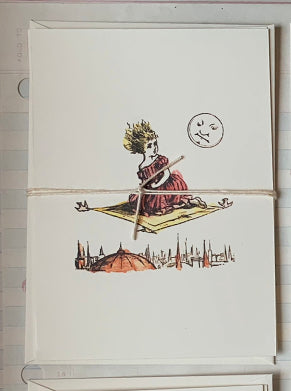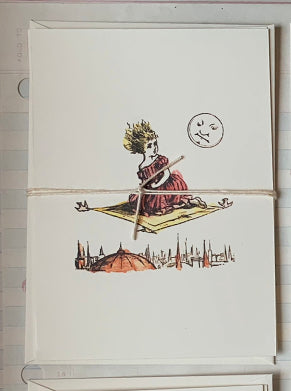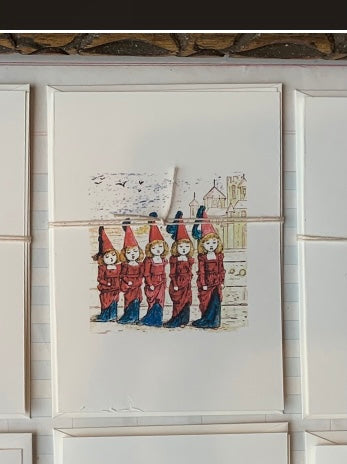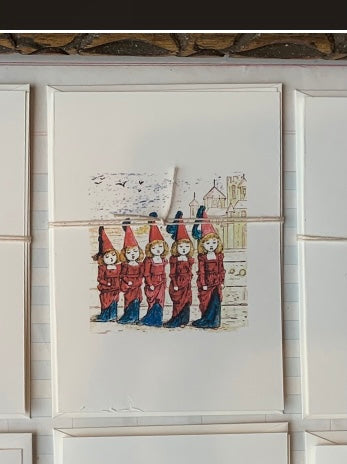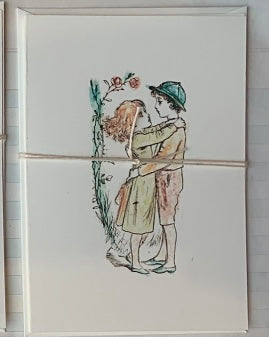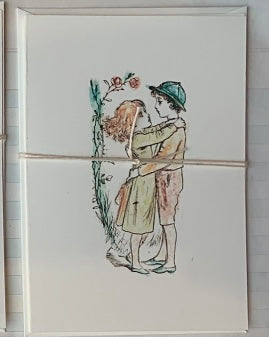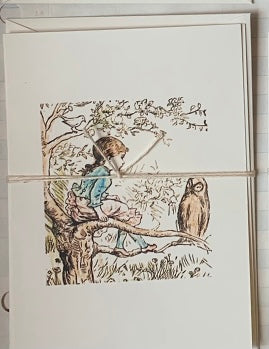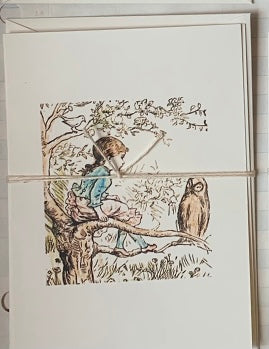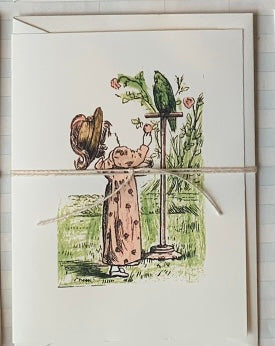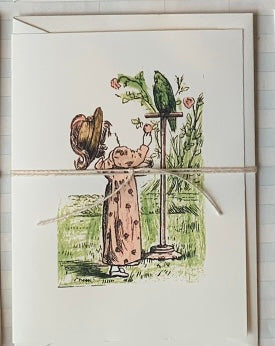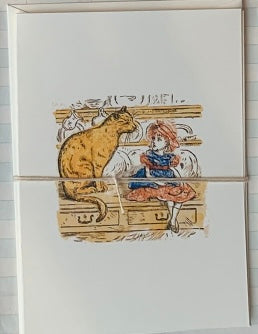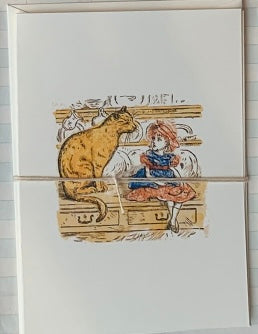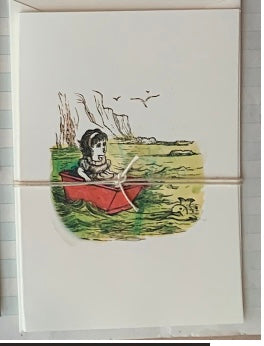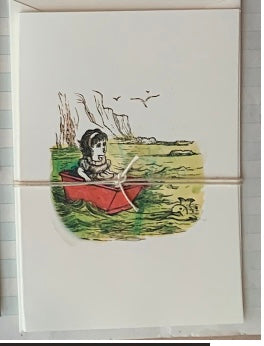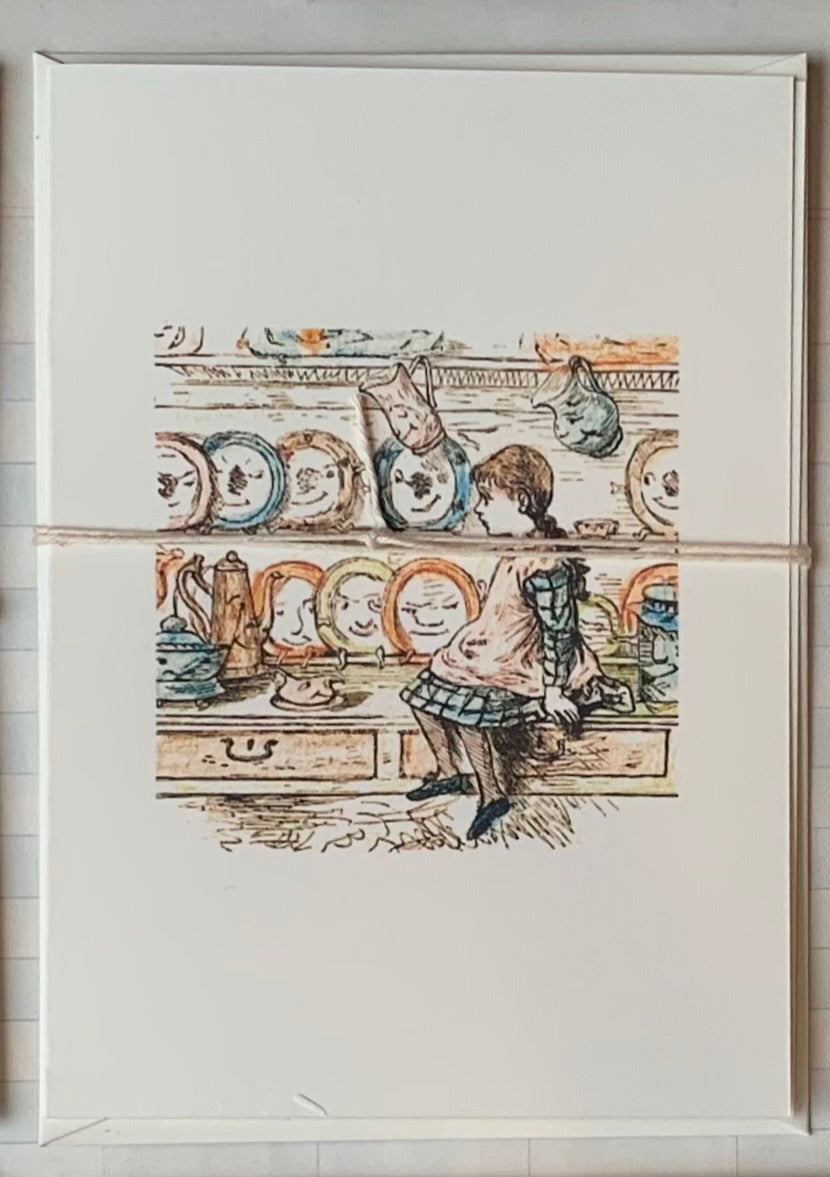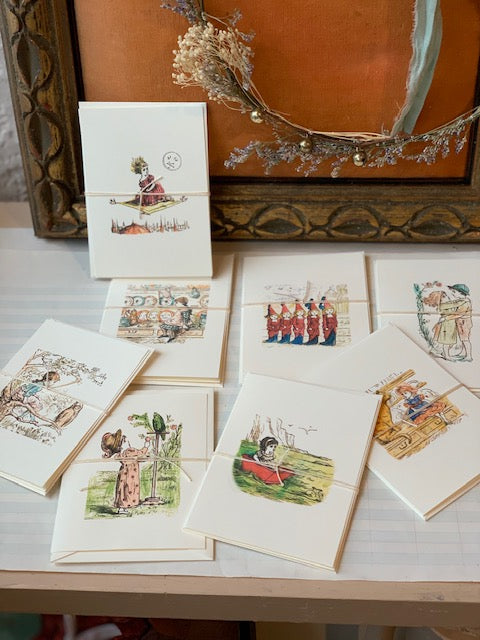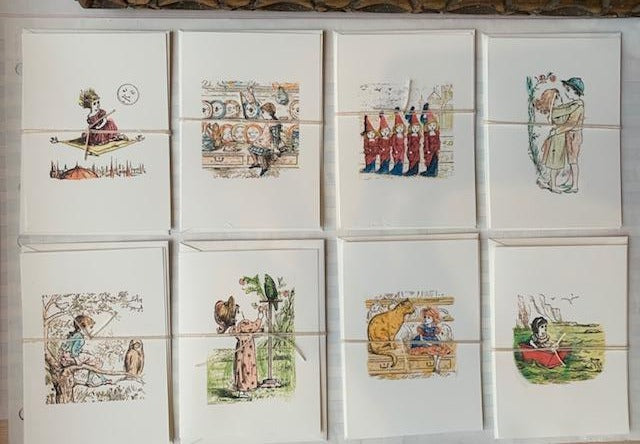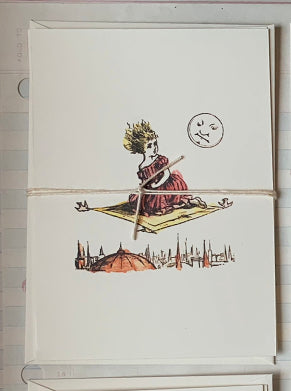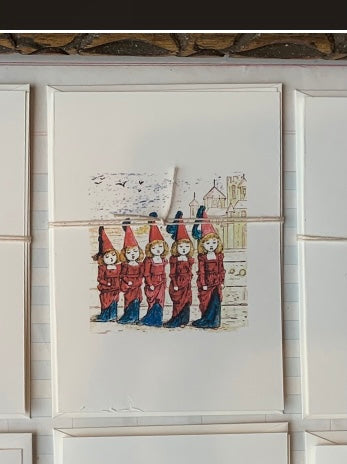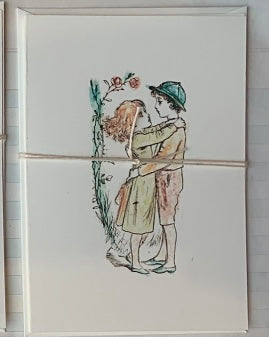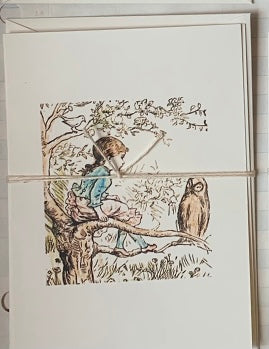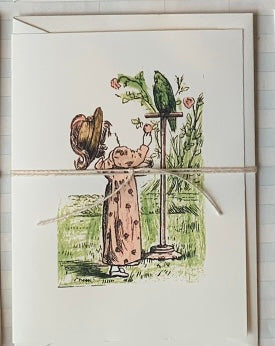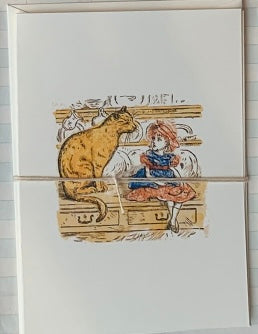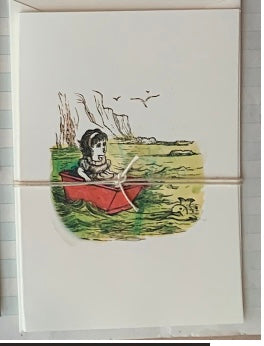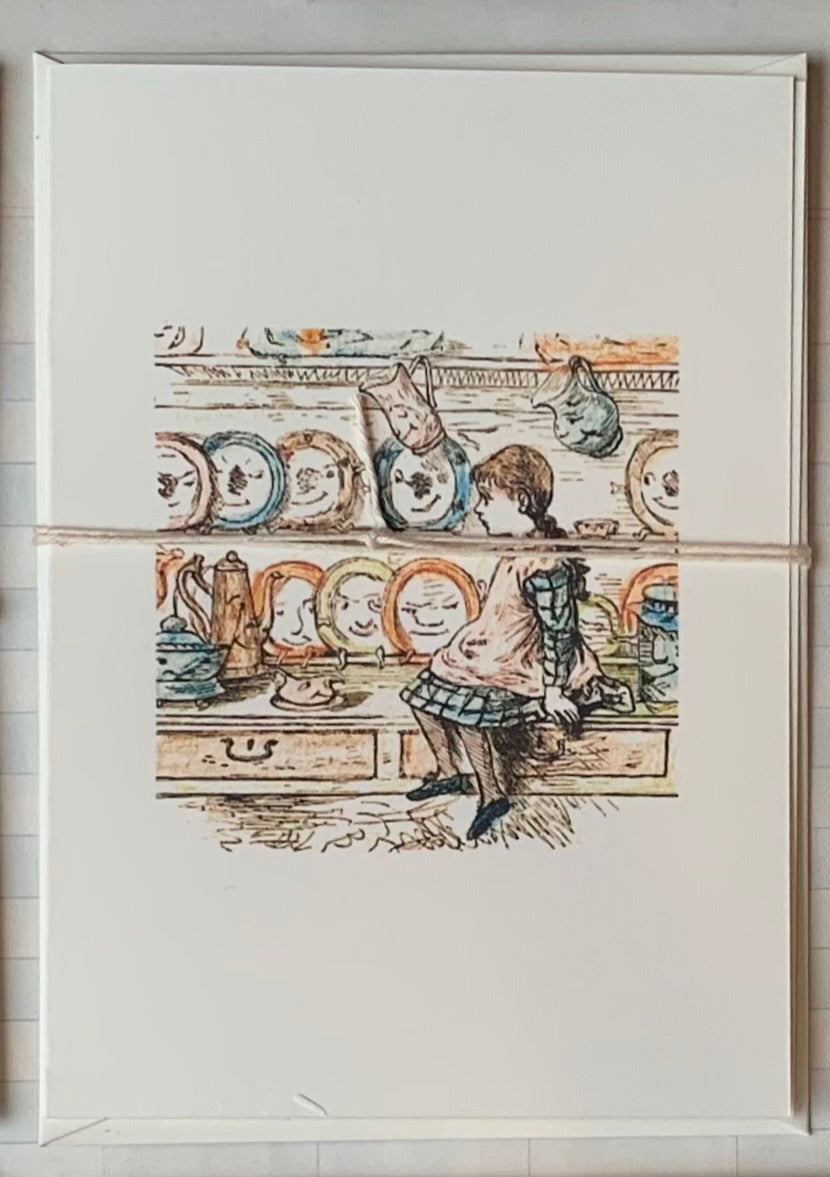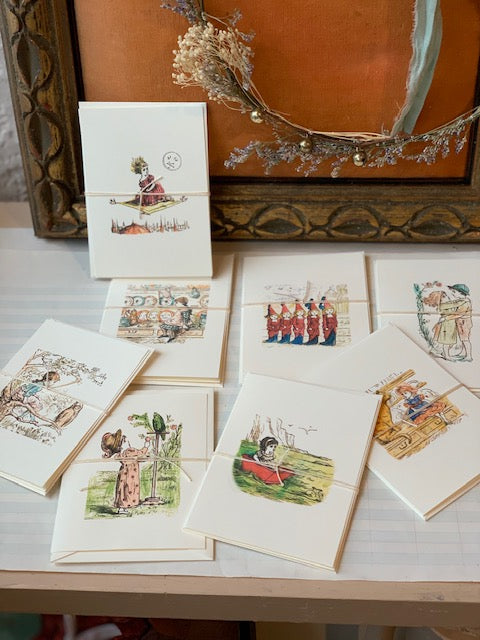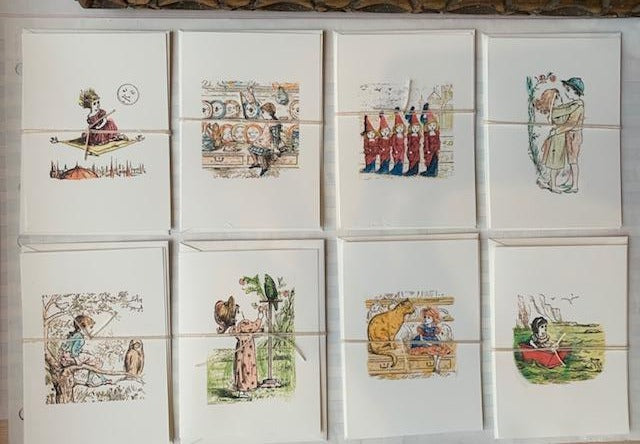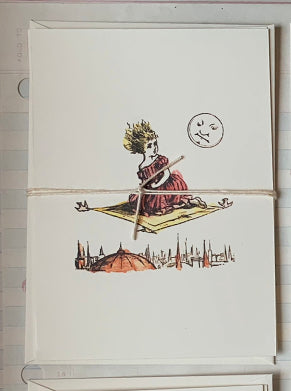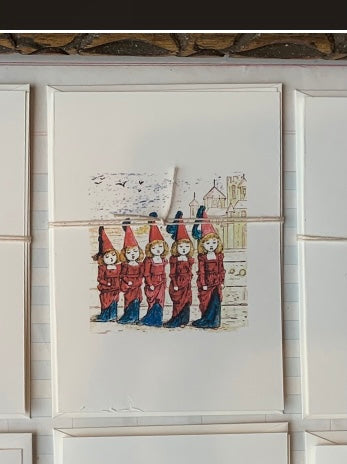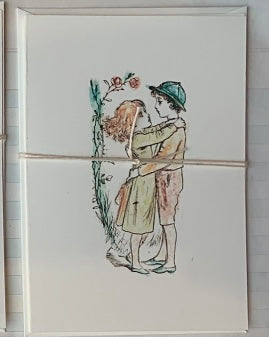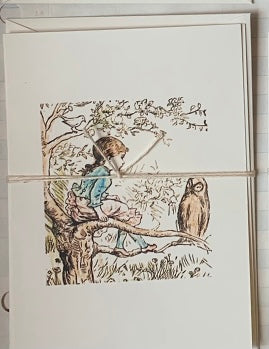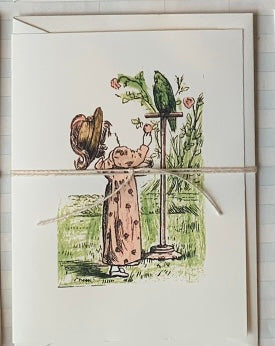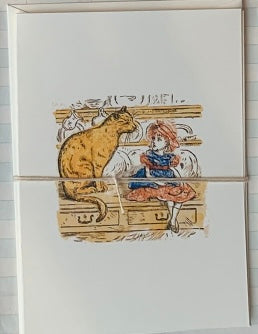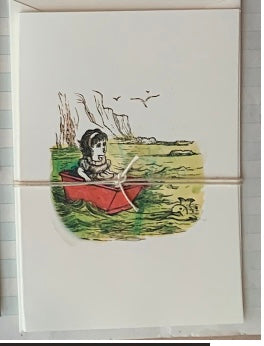 Little Folks Painted Notecards
These images originated from a little book from the late 1800's with illustrations originally in black and white, ready for painting.  They were beautifully and naively hand-painted with young hands, and what a wonderful touch! 
Select either an assortment of all 8 folded cards, reproduced on creamy white folded cards measuring 3 1/2 x 5, with matching envelopes. :: OR :: select one style and receive 6 of the same card with matching envelopes.
As with all of our handmade stationery, please allow 3 - 5 business days to produce and ship your order.