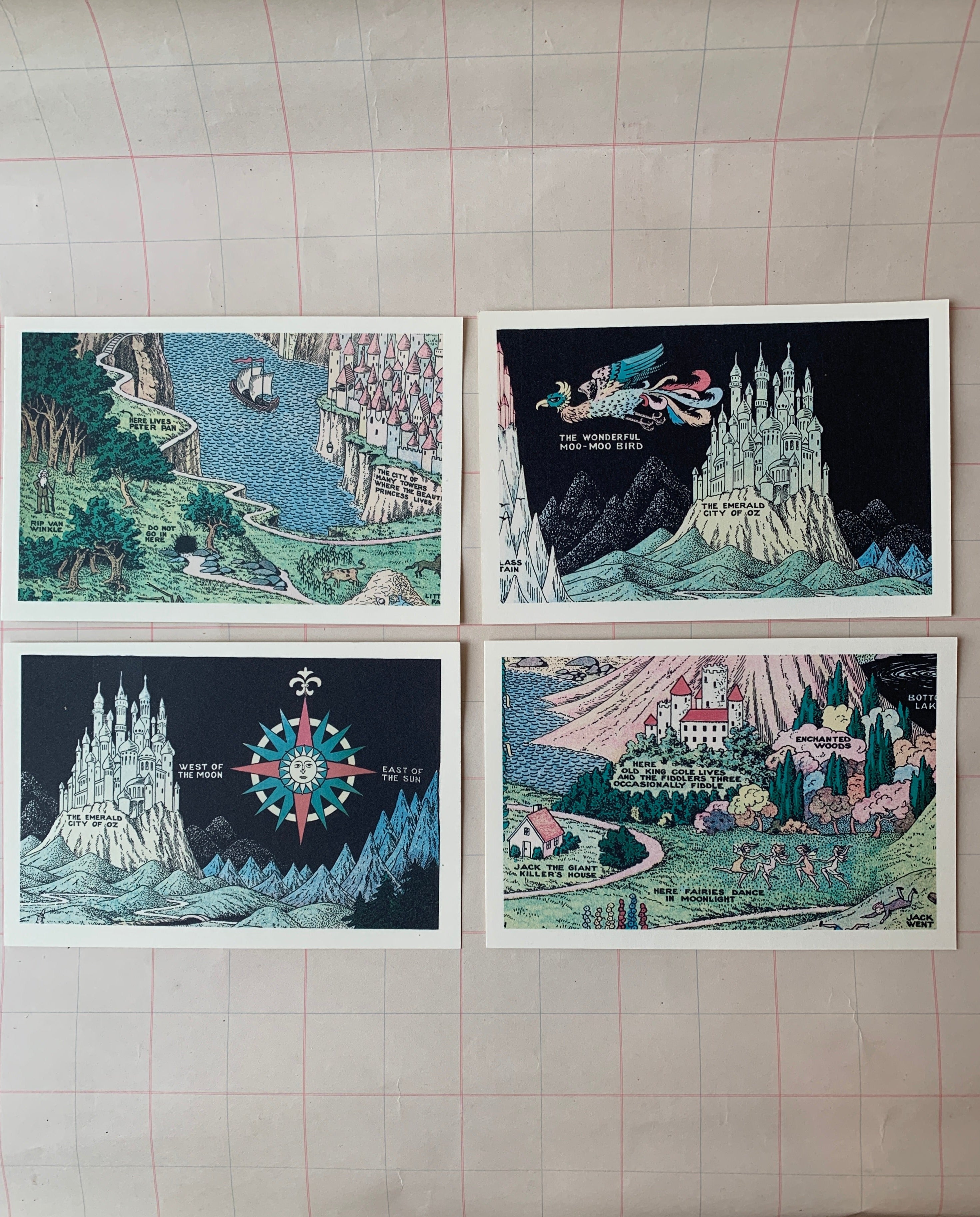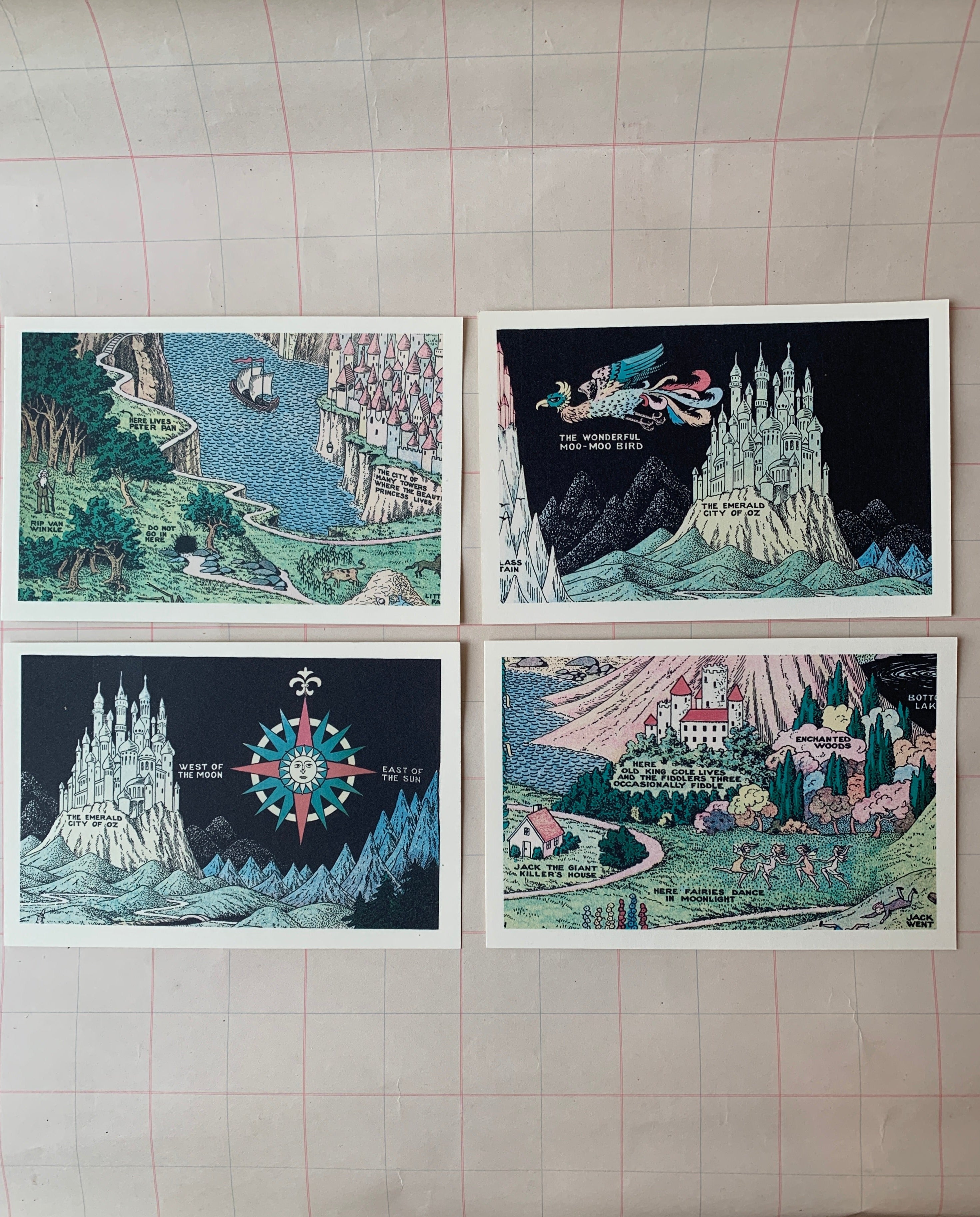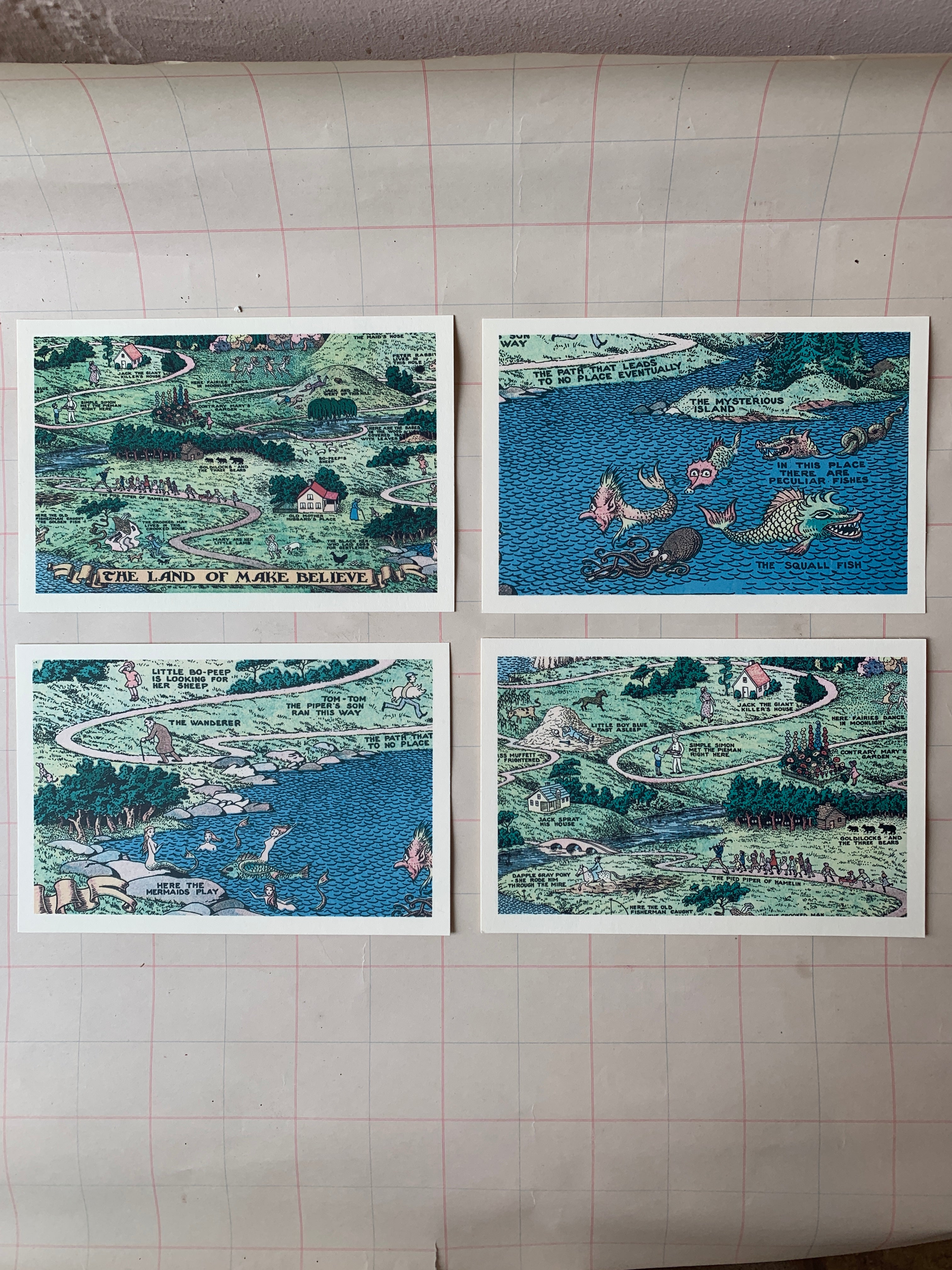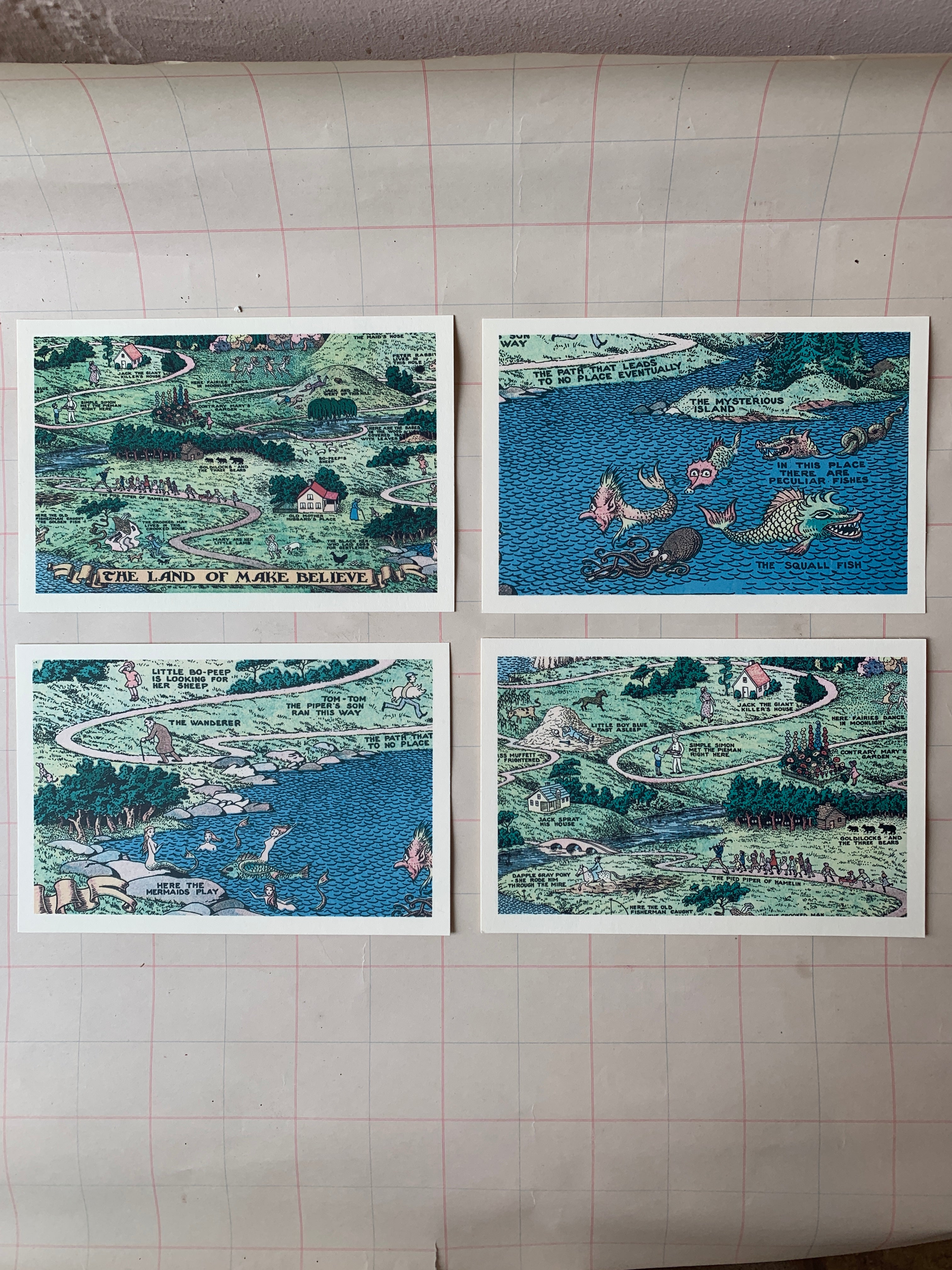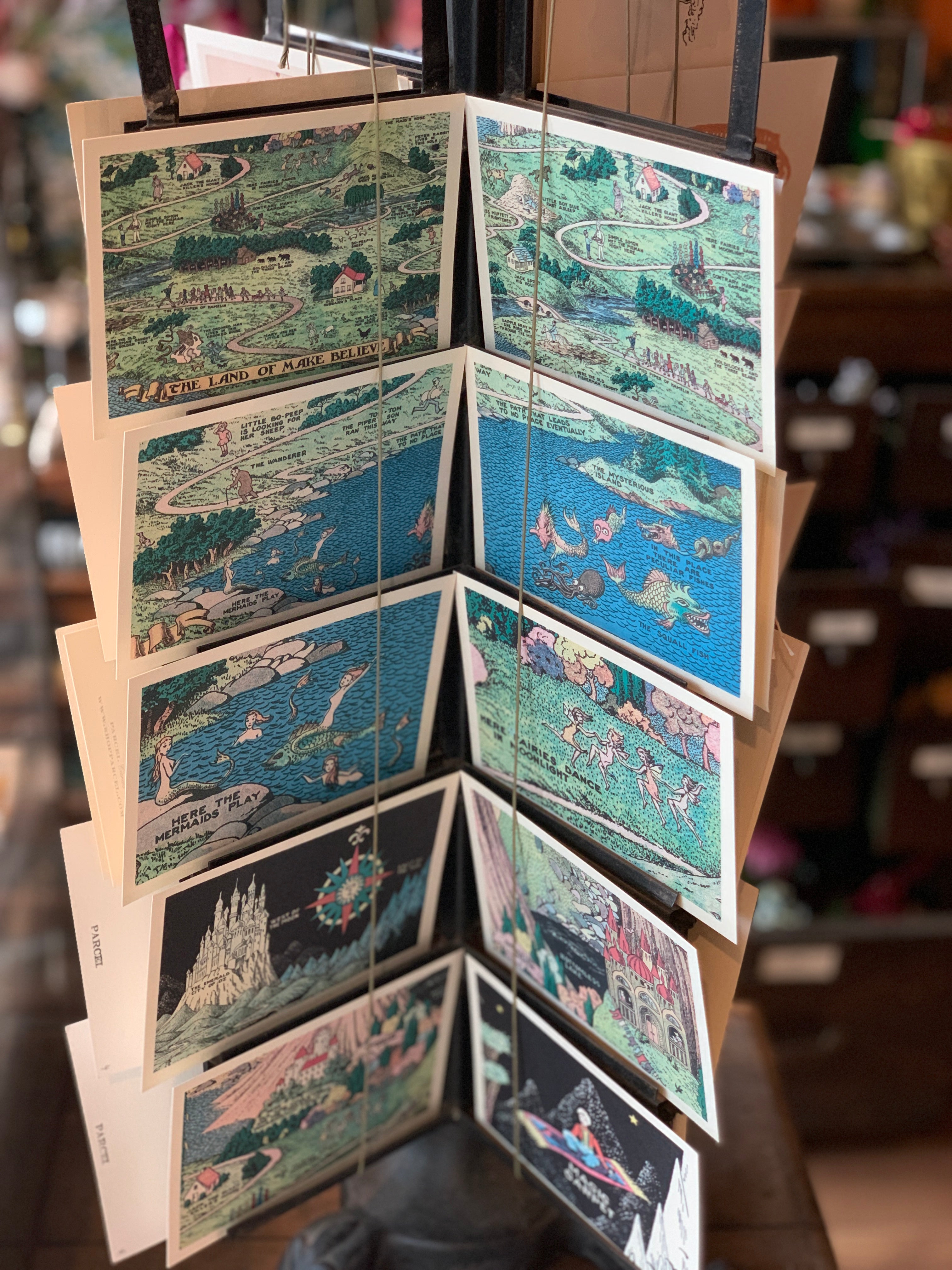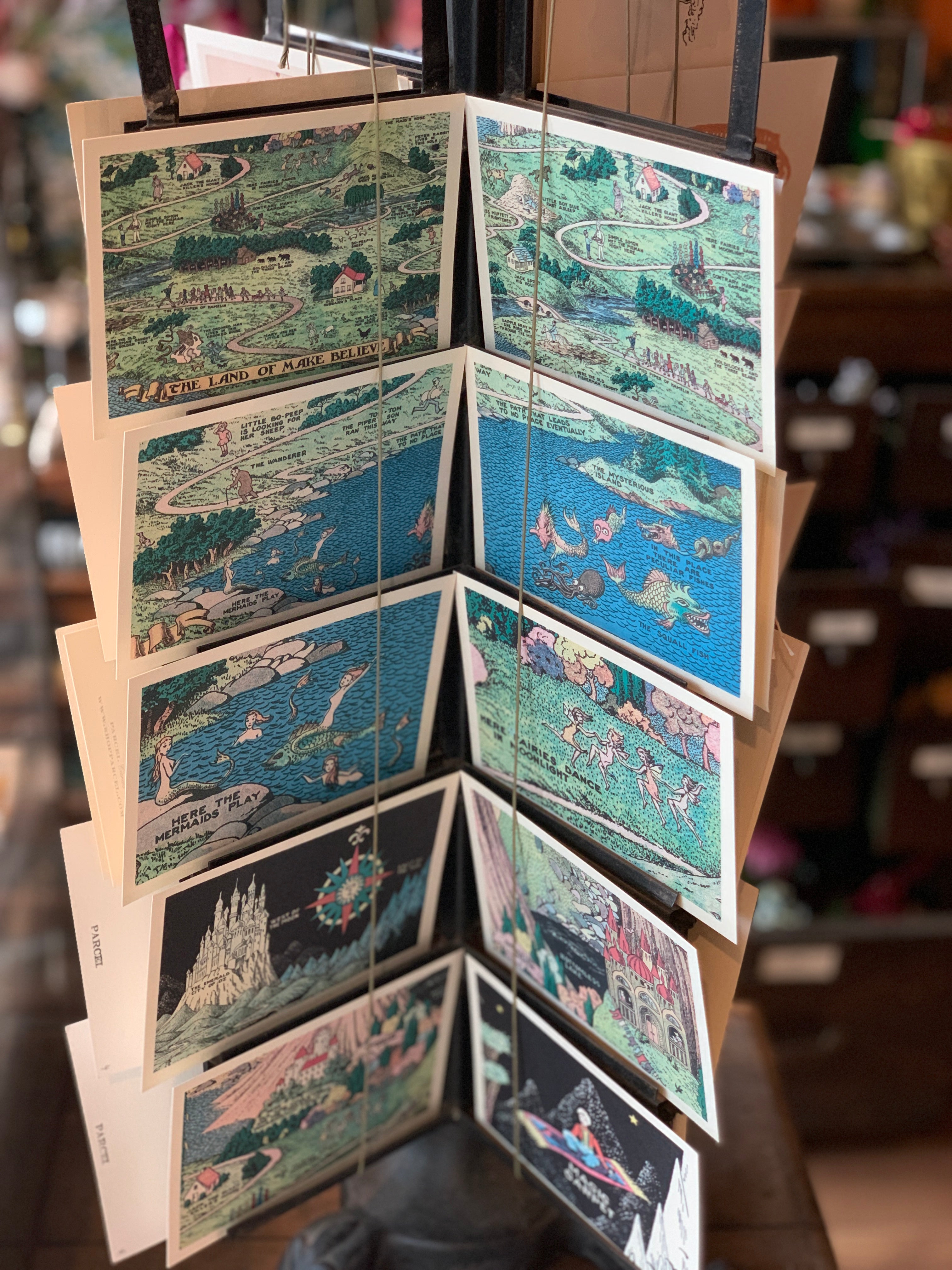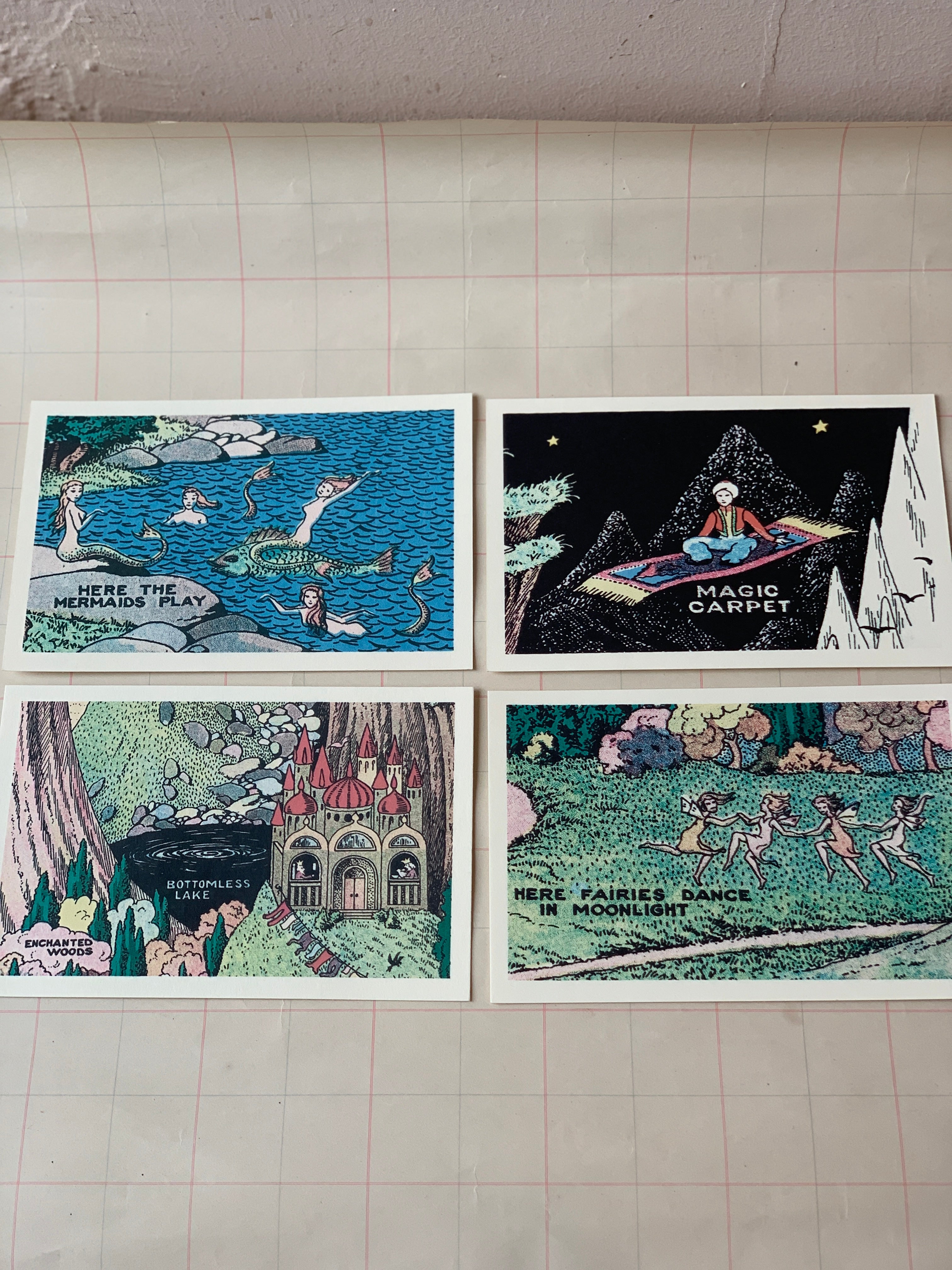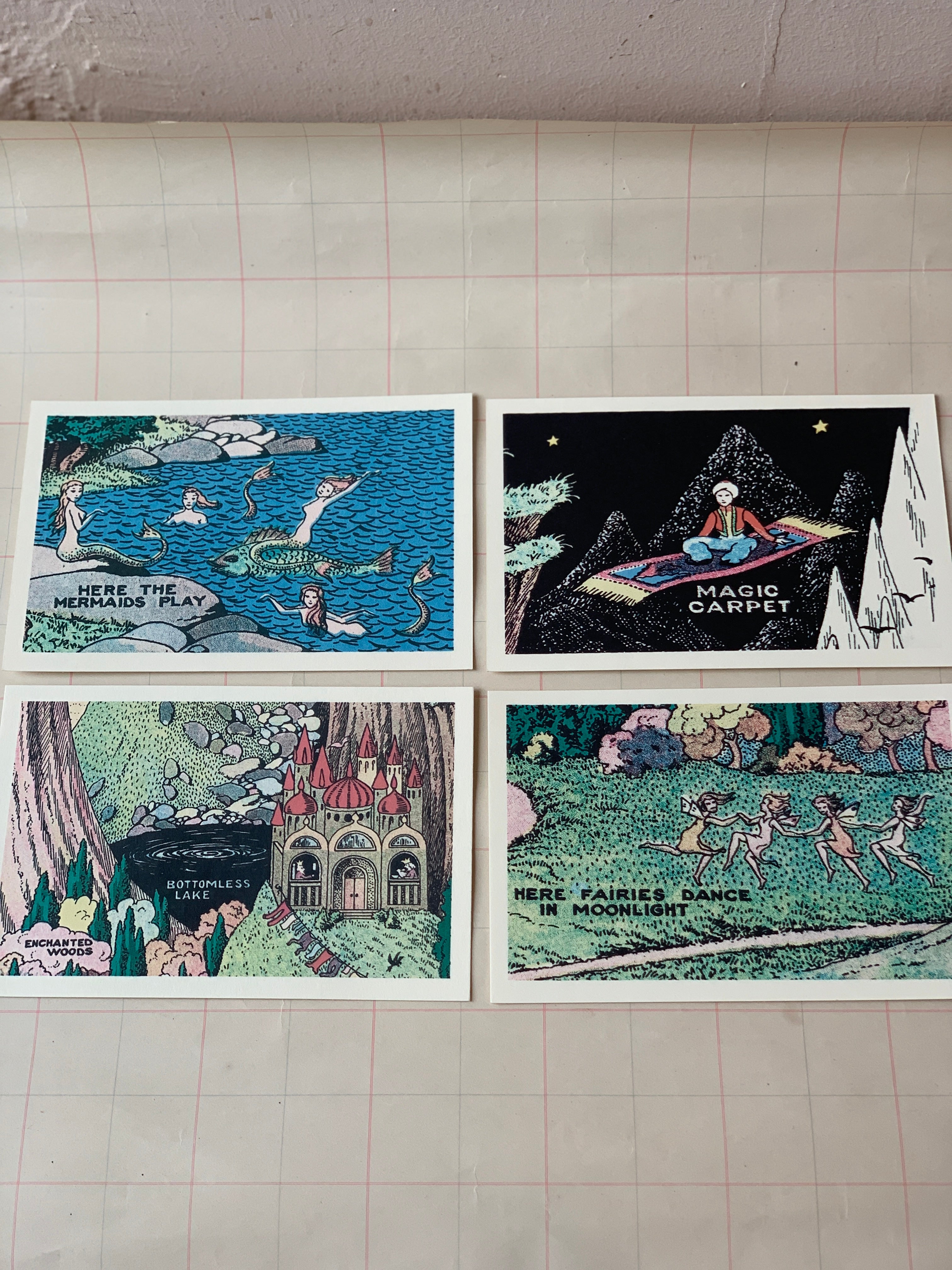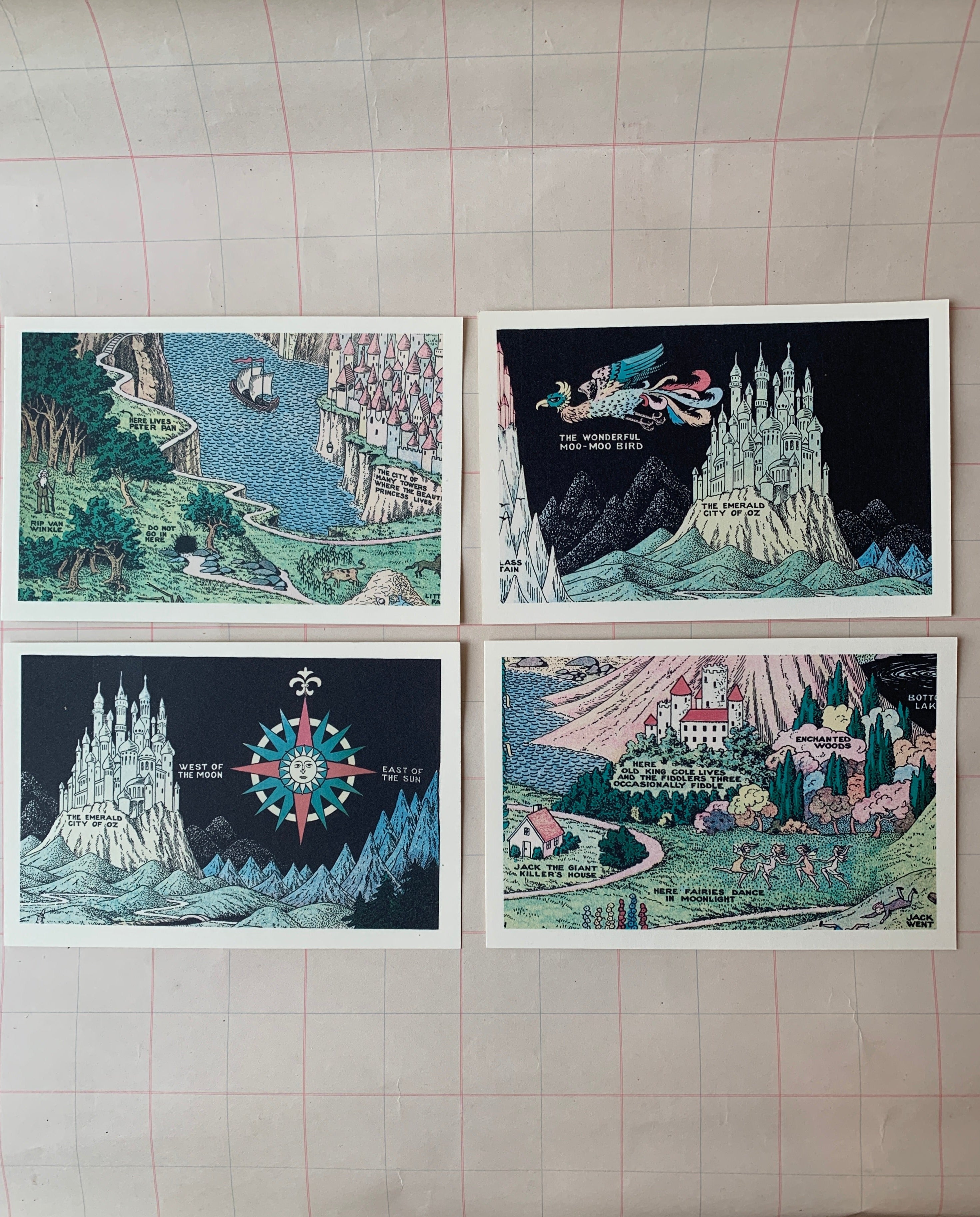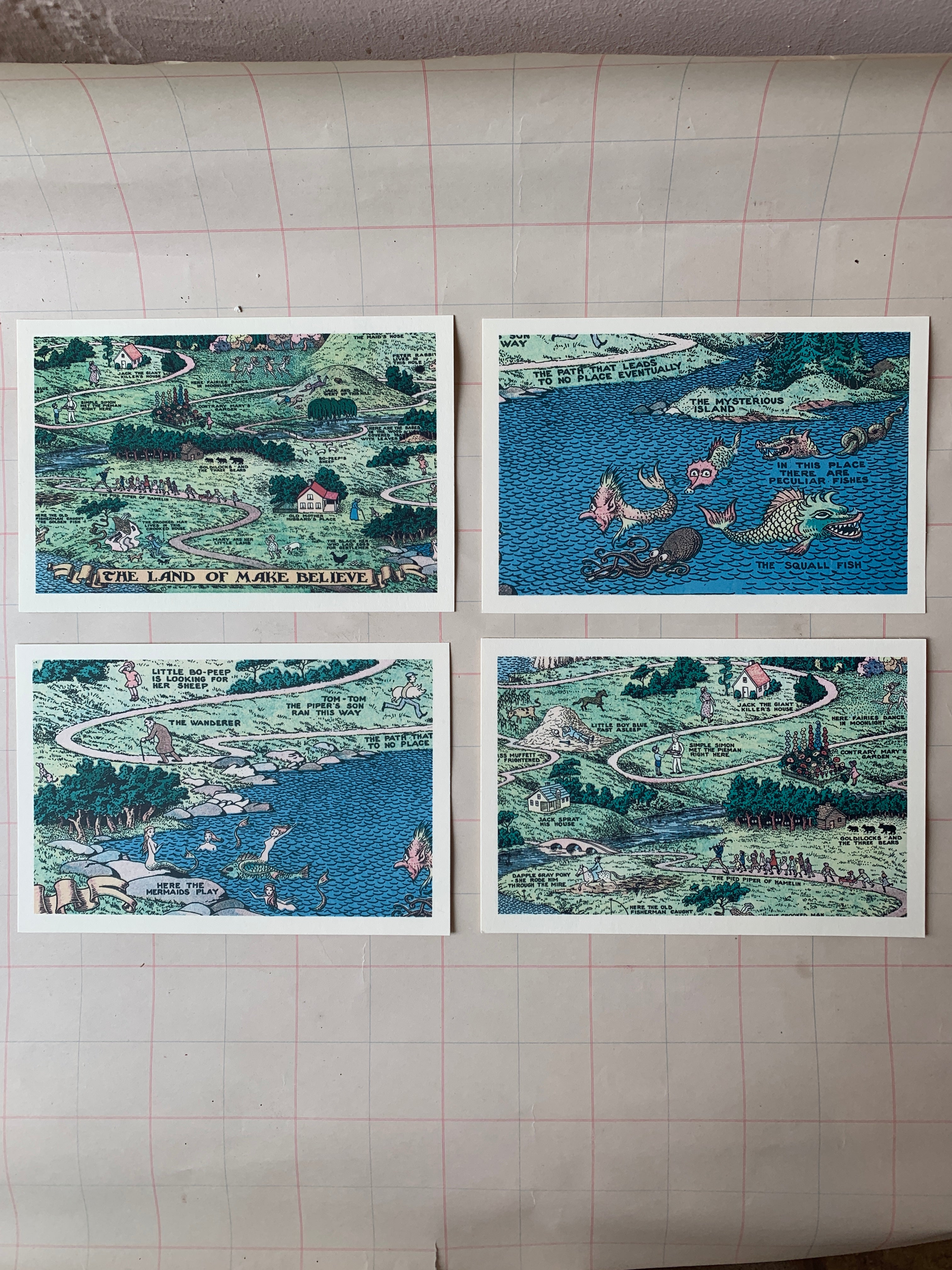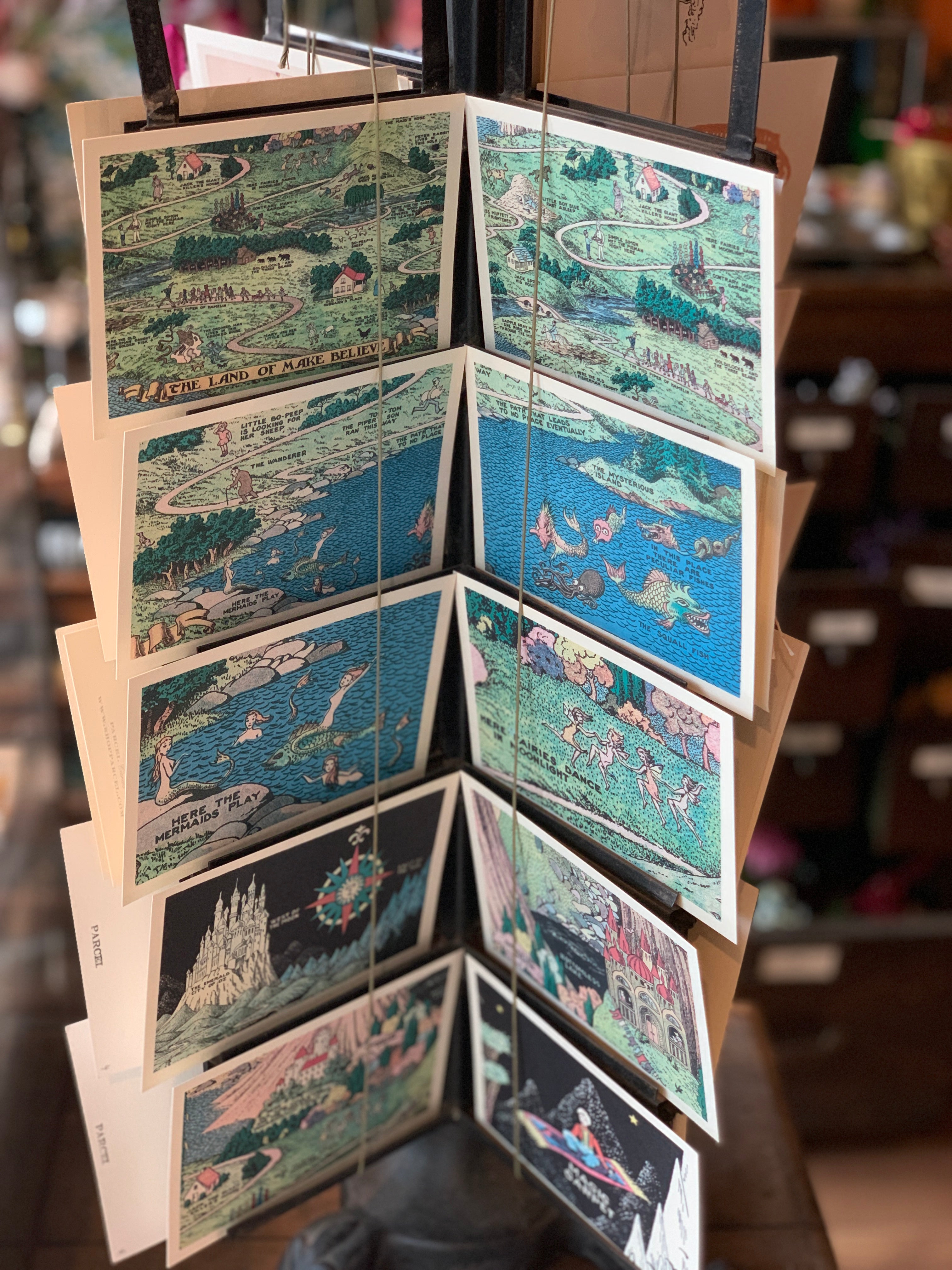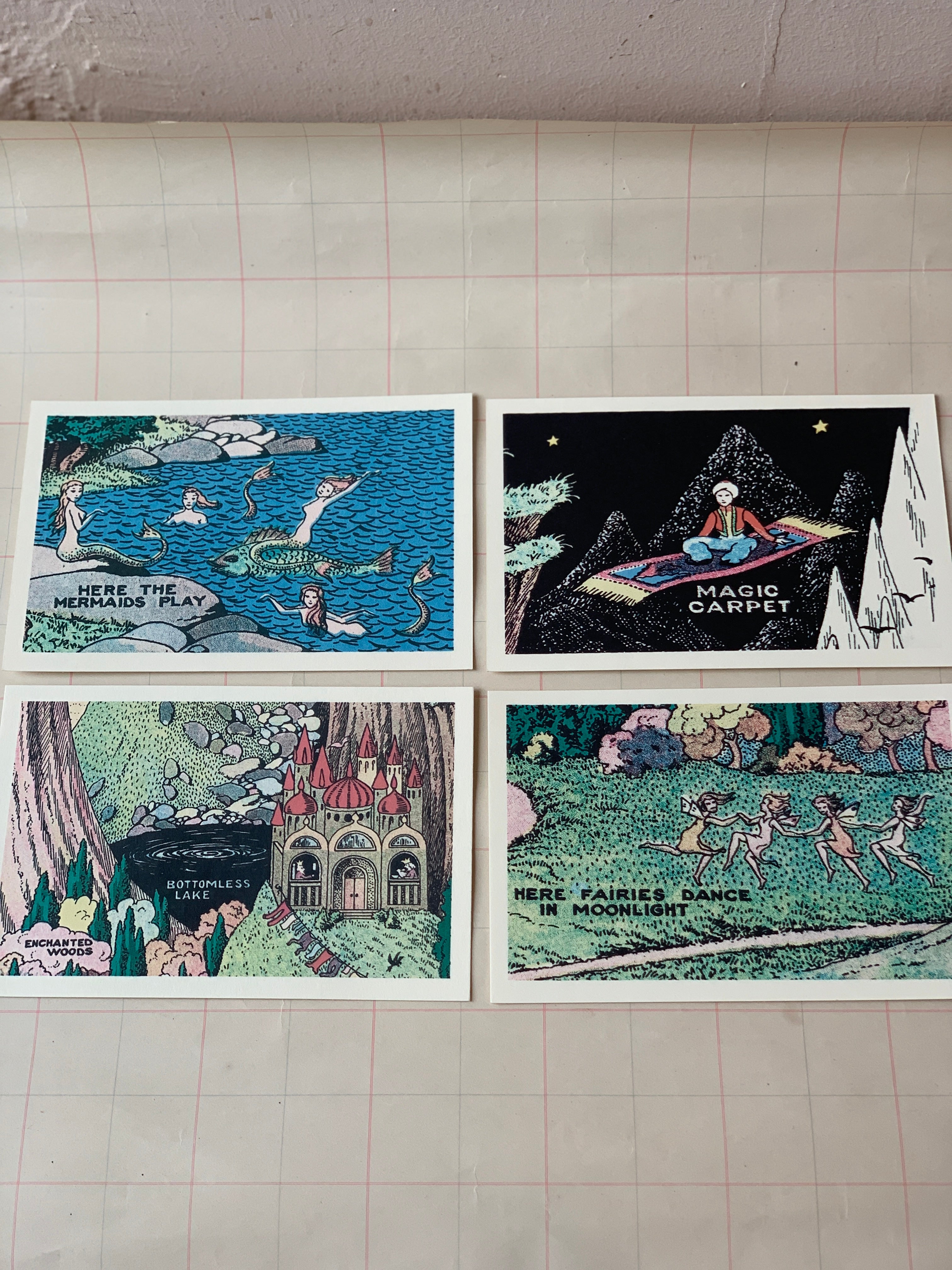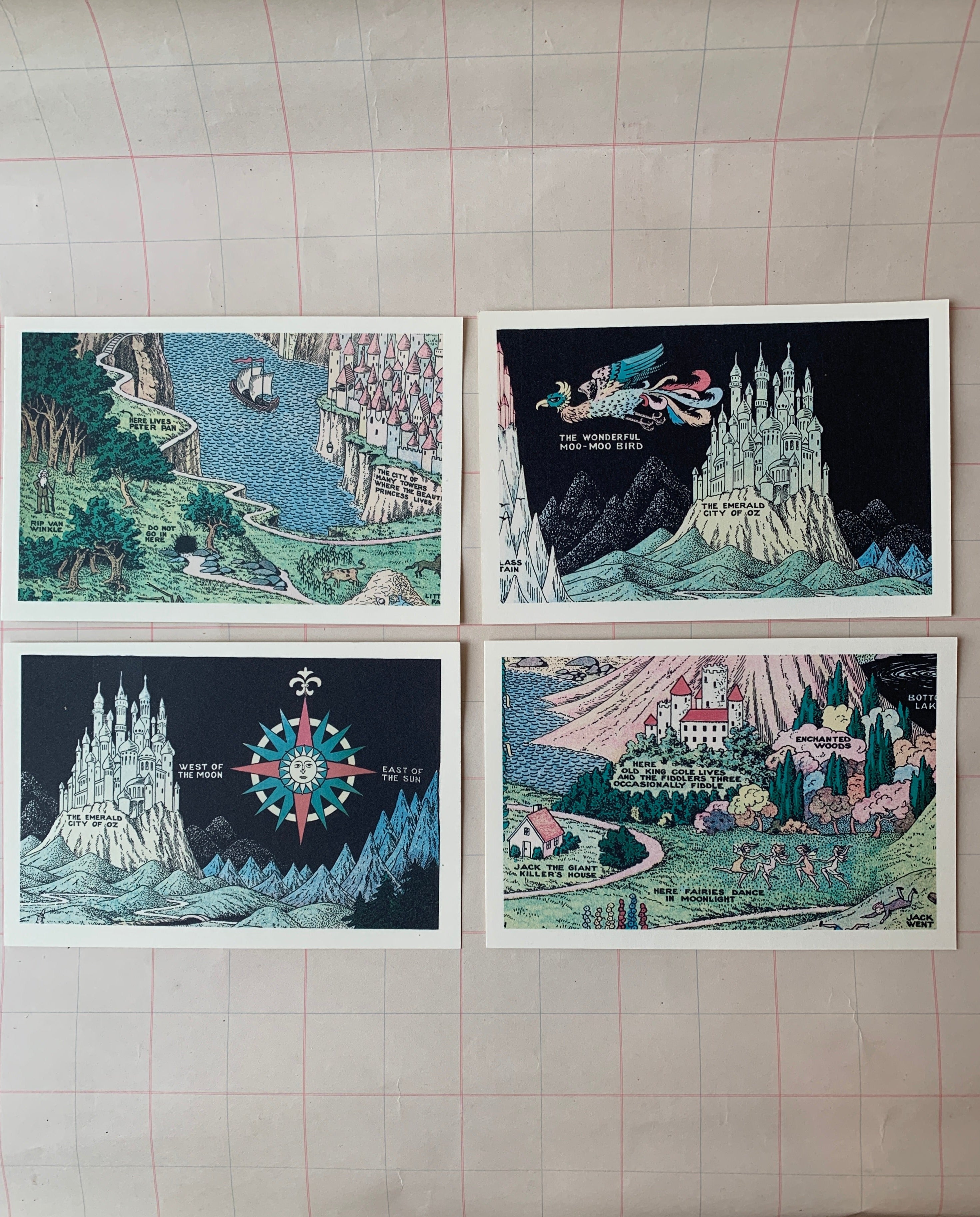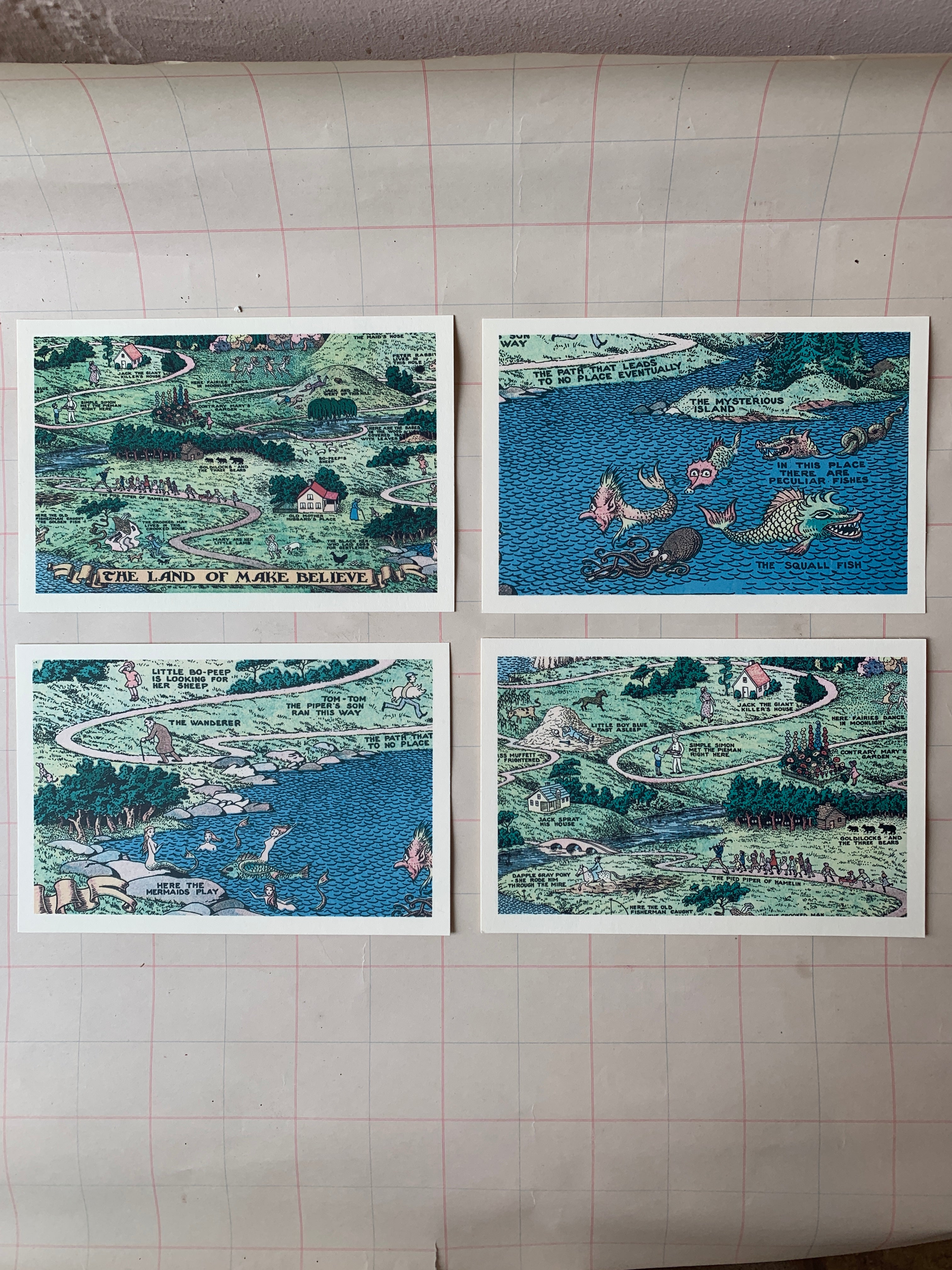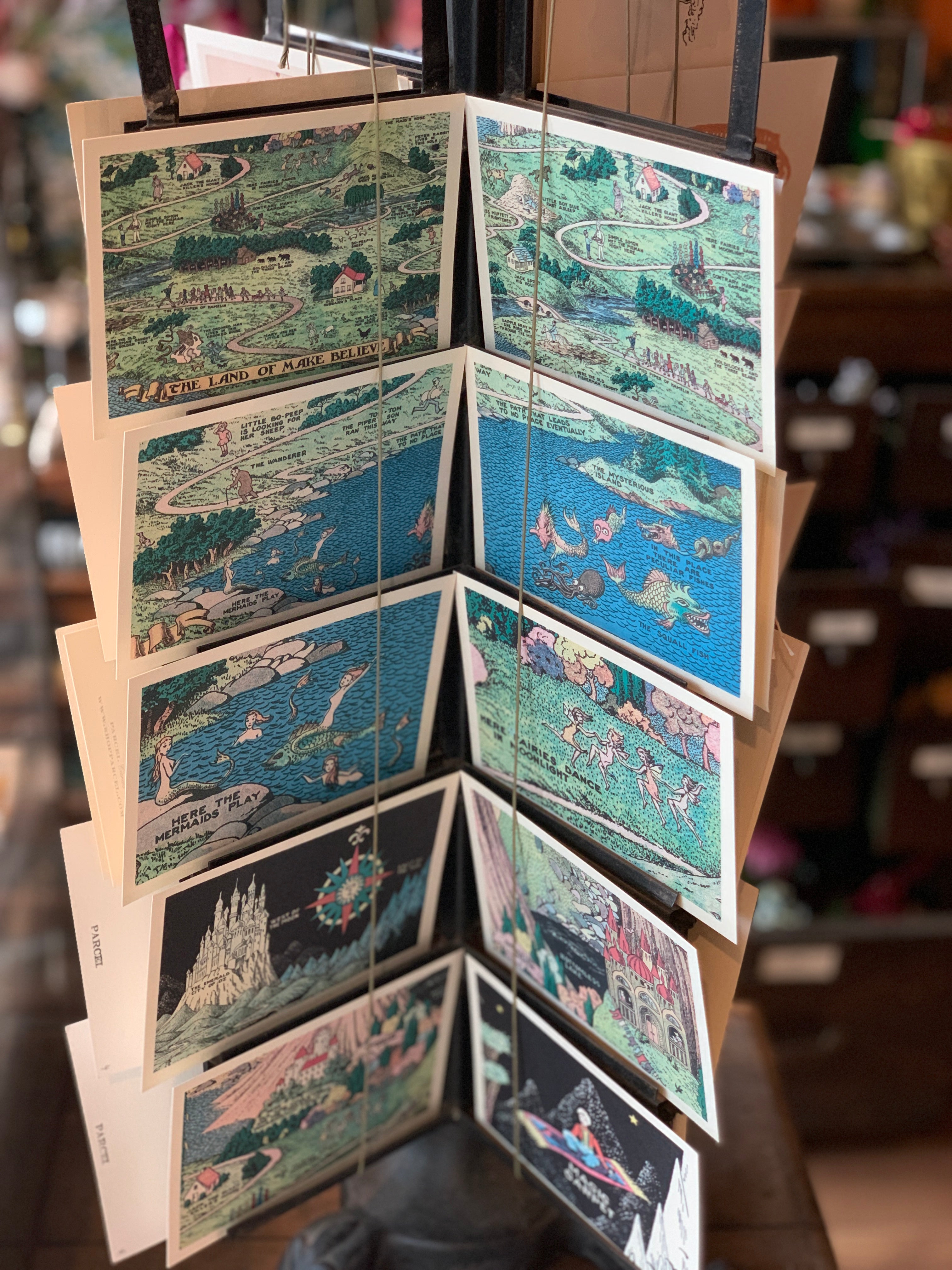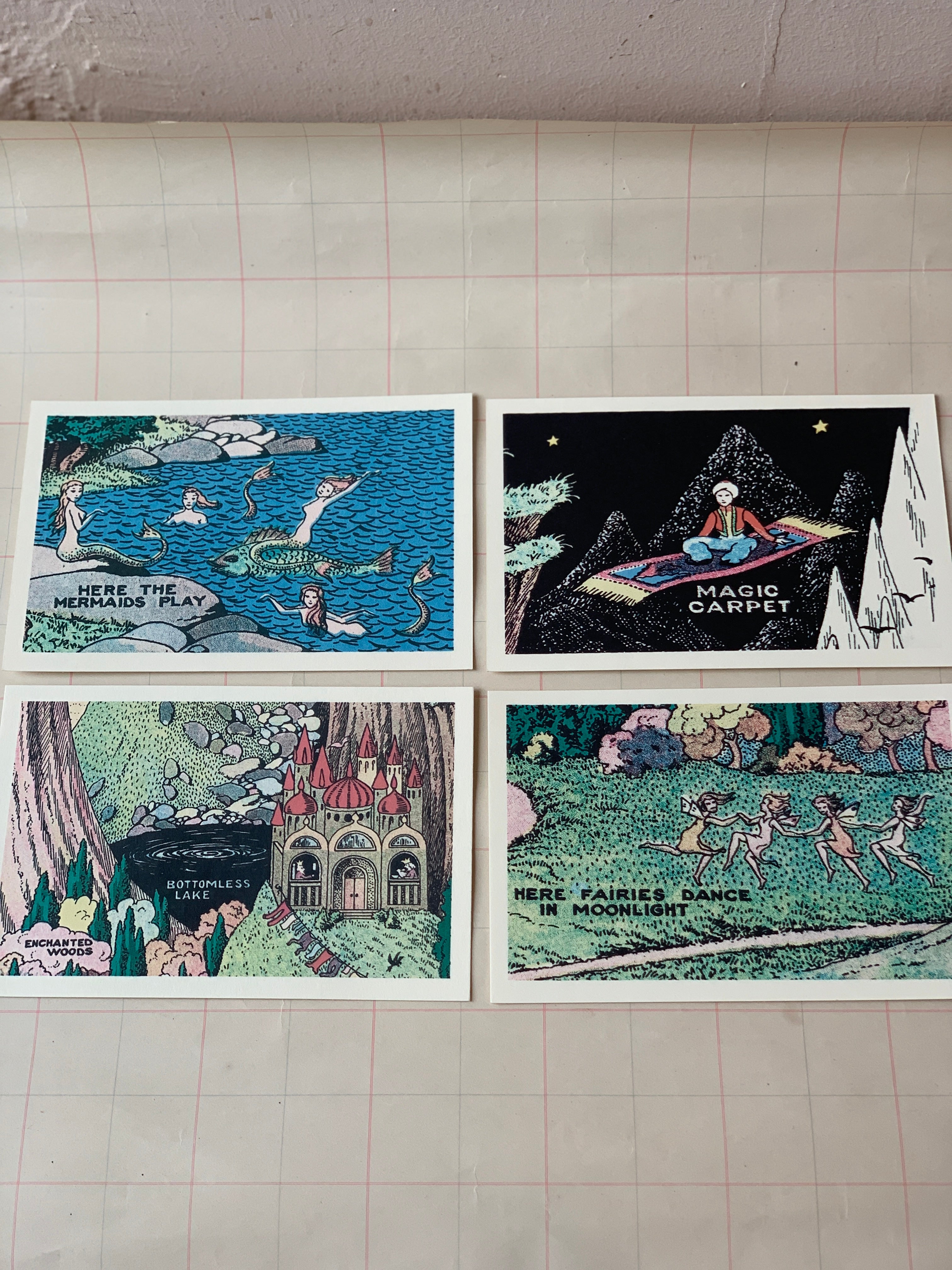 Land of Make Believe Postcard Set
Long Ago, and Far, Far Away we found a huge and wonderful old school poster from the early 1930's.  Never have so many stories and details been seen before in one place, this poster depicts classic nursery rhymes, fairy tales, fables and poems.  We have digitized some of our favorites and captured onto a series of sweet postcards, produced in the Parcel workshop.
A wonderful addition to our Folklore and Fairytale Collection, and a perfect collage for a child's room (or child-at-heart).

12 assorted styles , 4 x 6 in size, printed on heavyweight stock with postcard details on the back.
As with all of our handmade stationery products, please allow 3-5 business days to produce and ship your order.