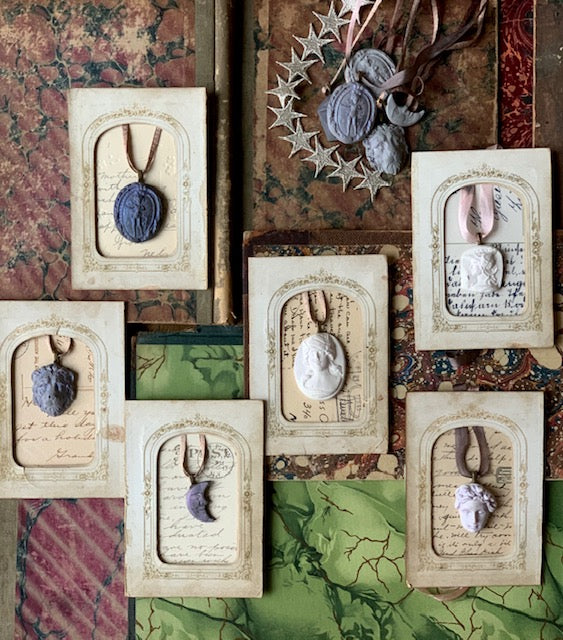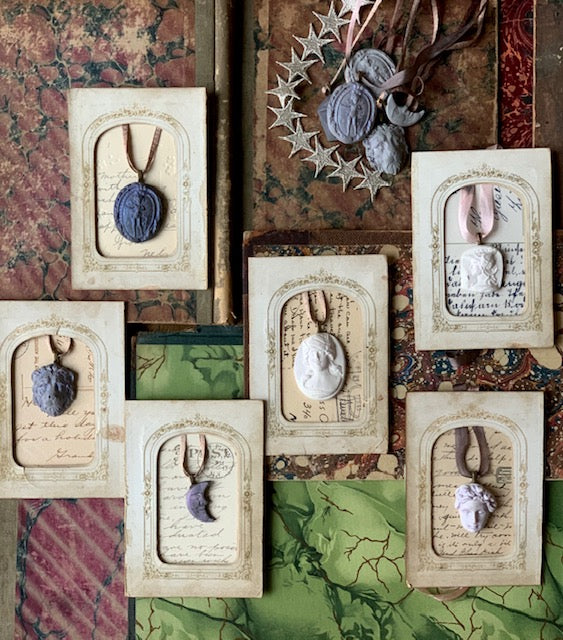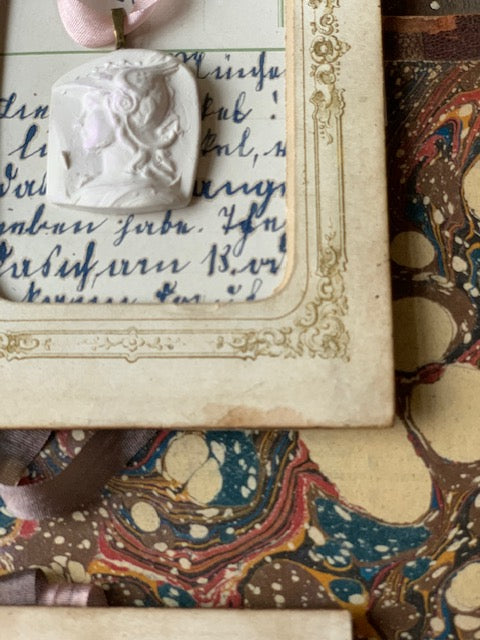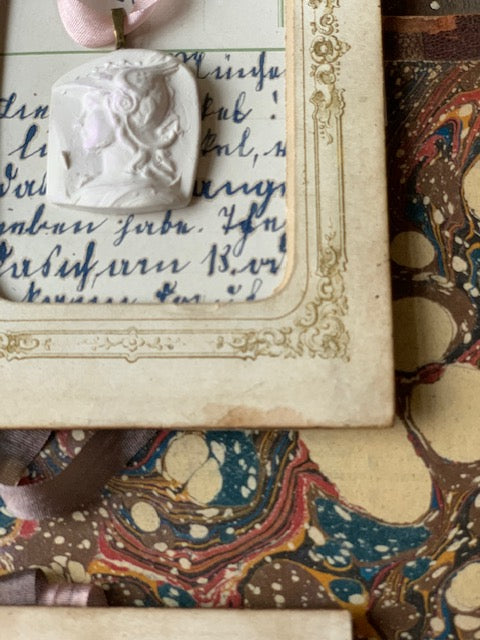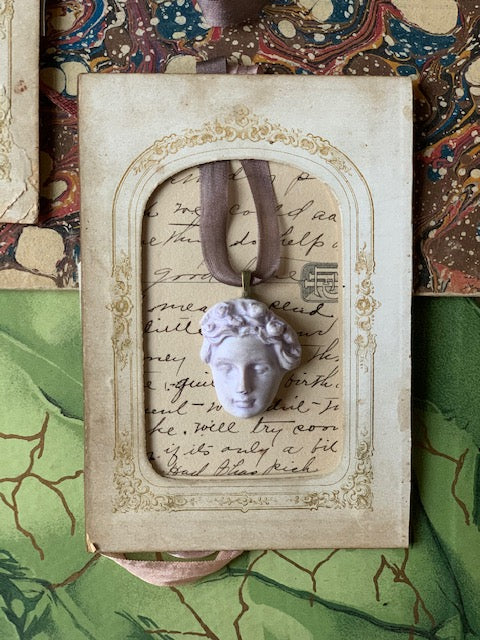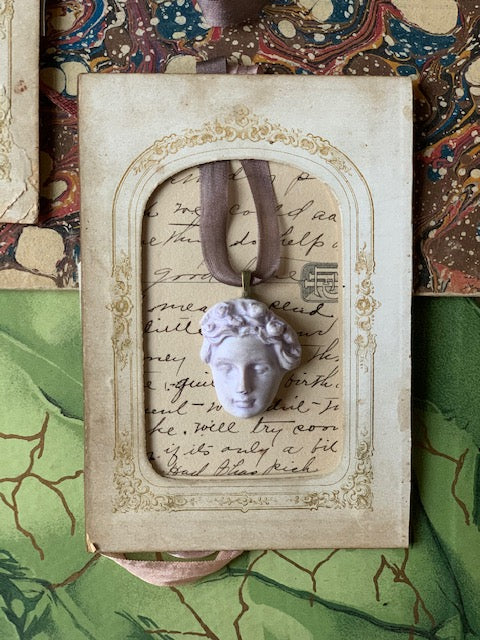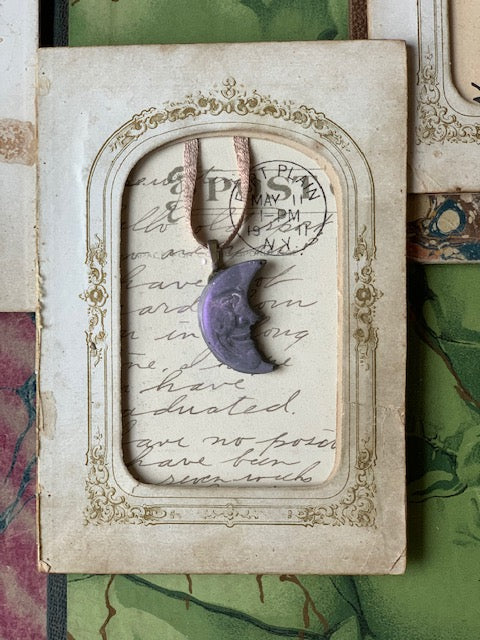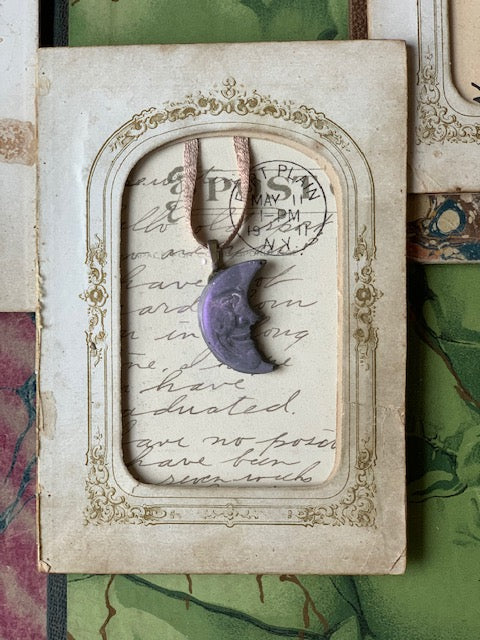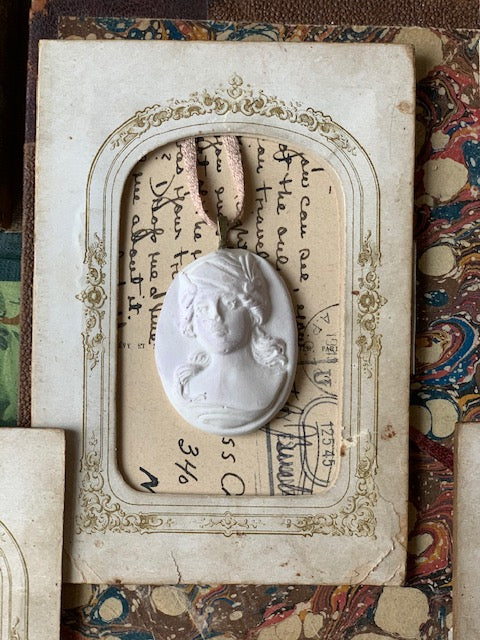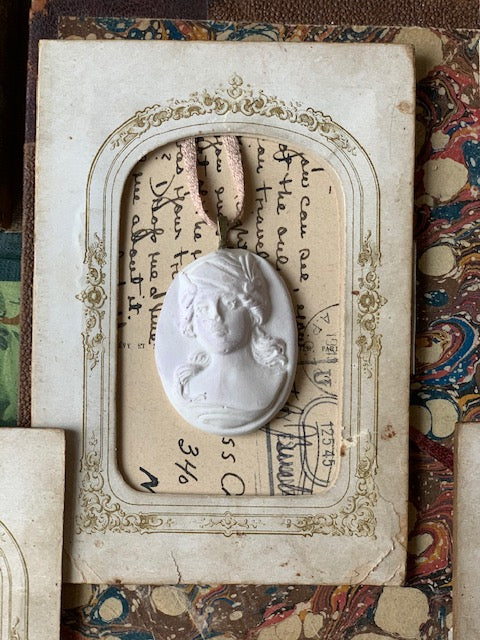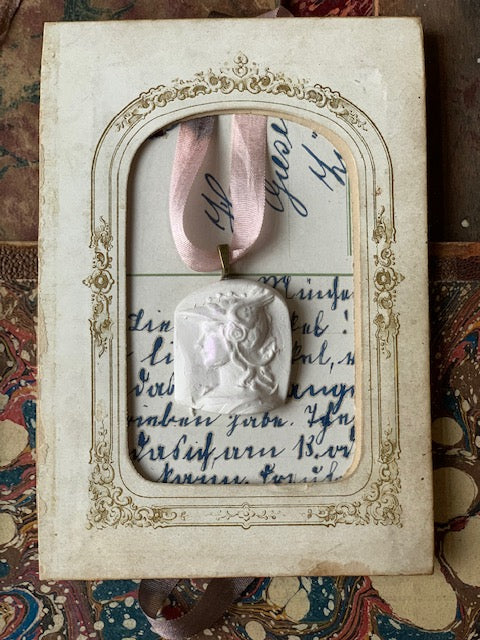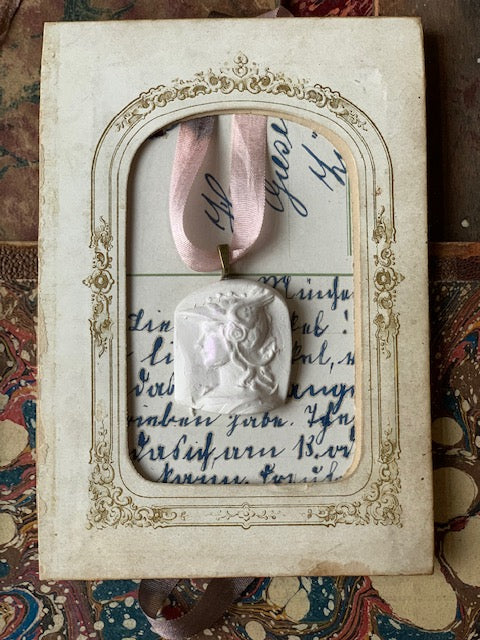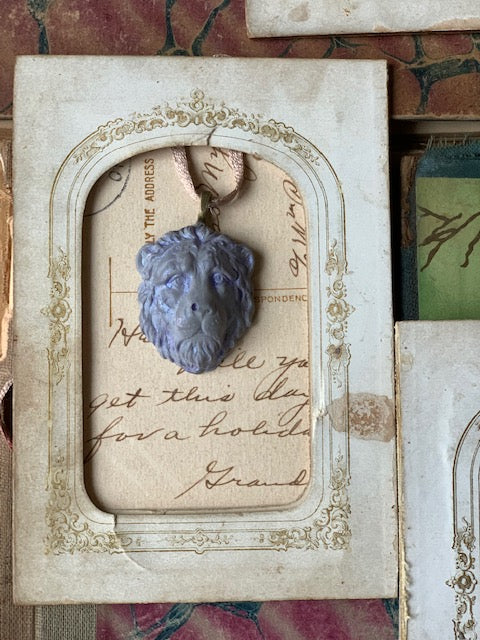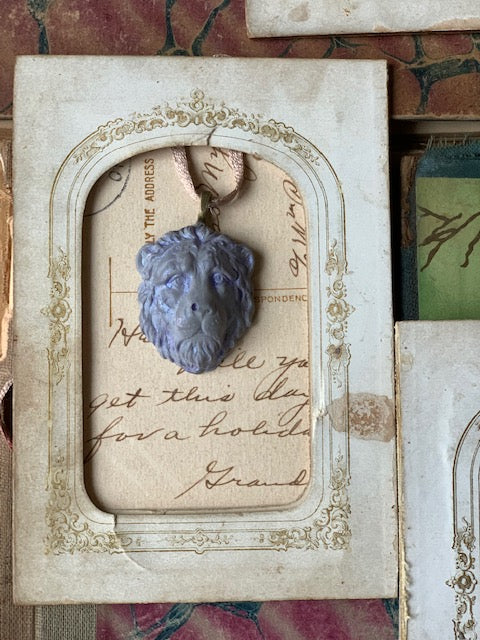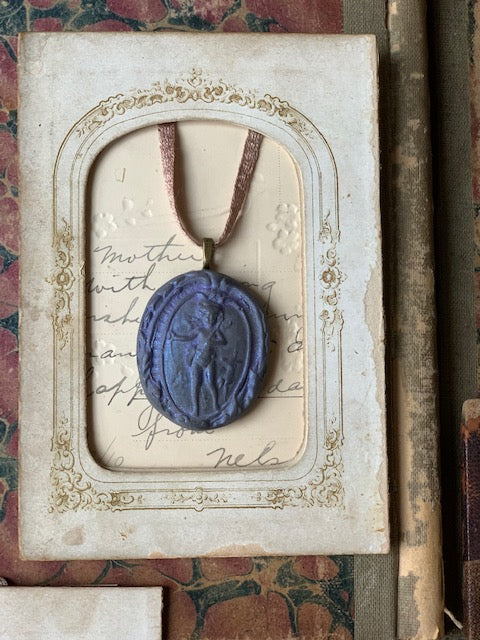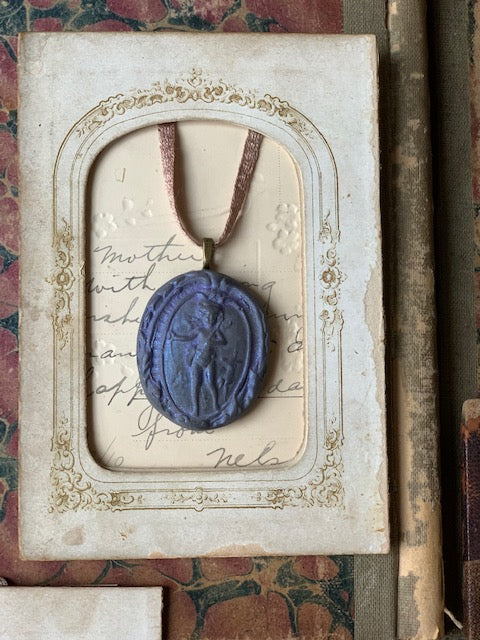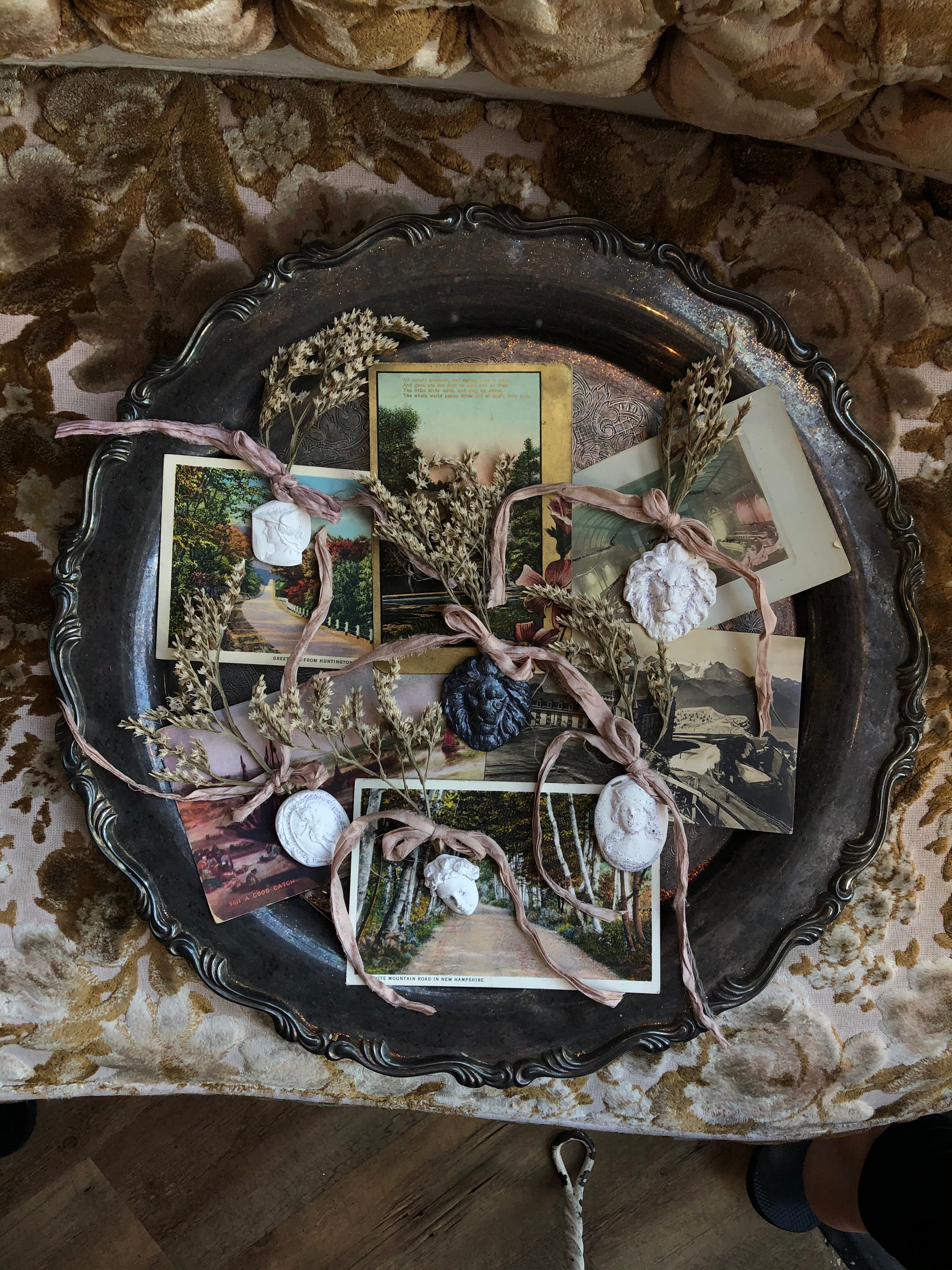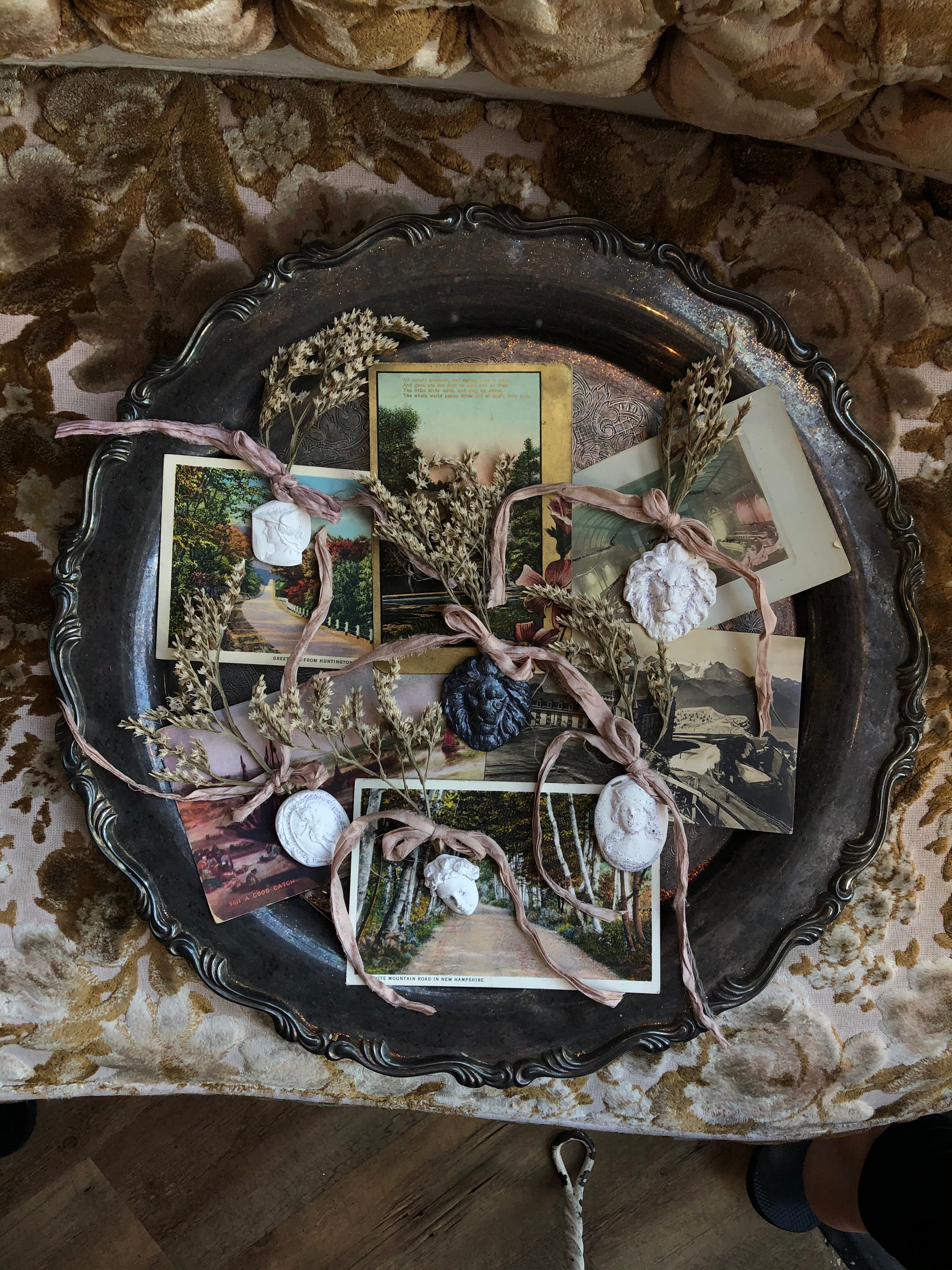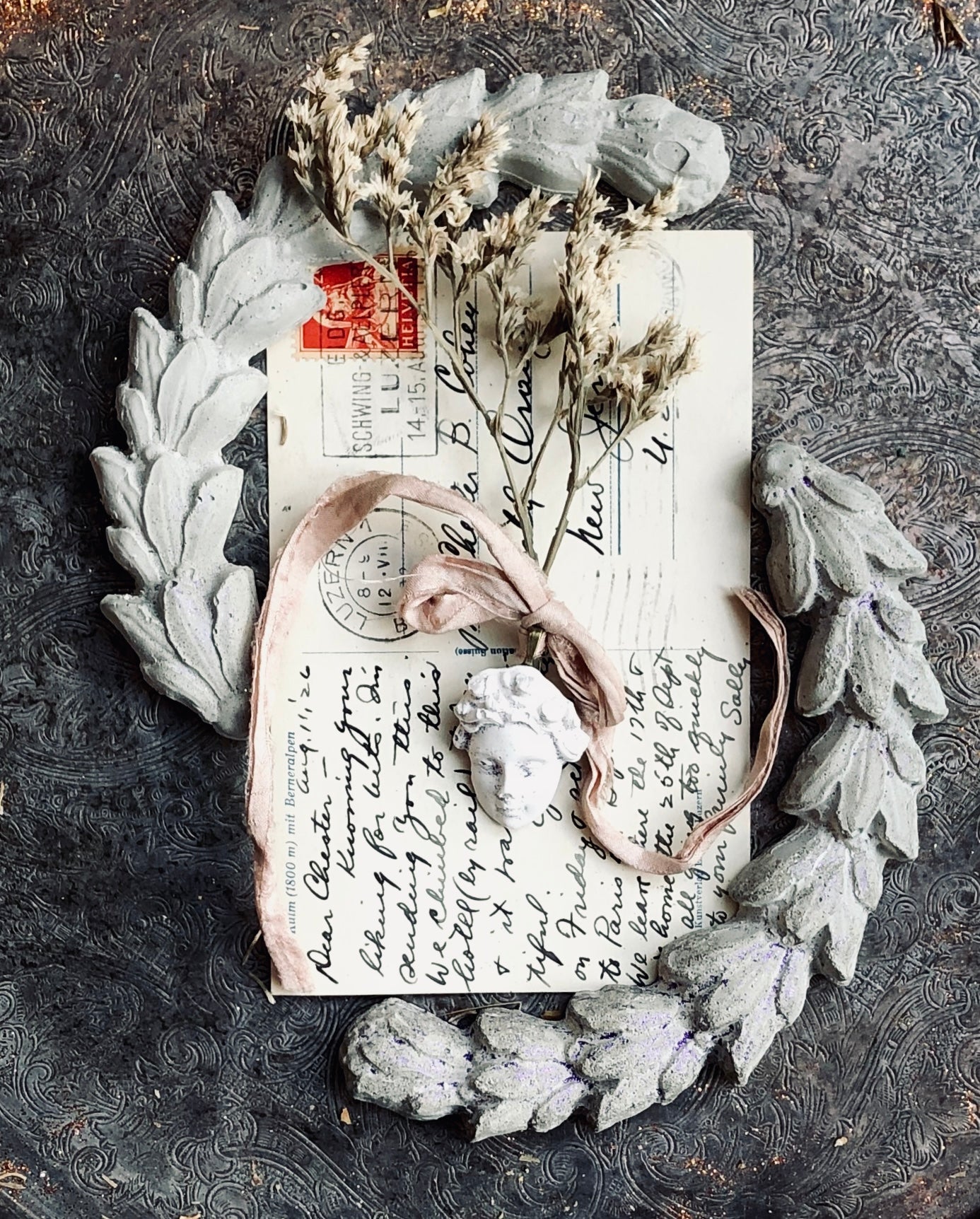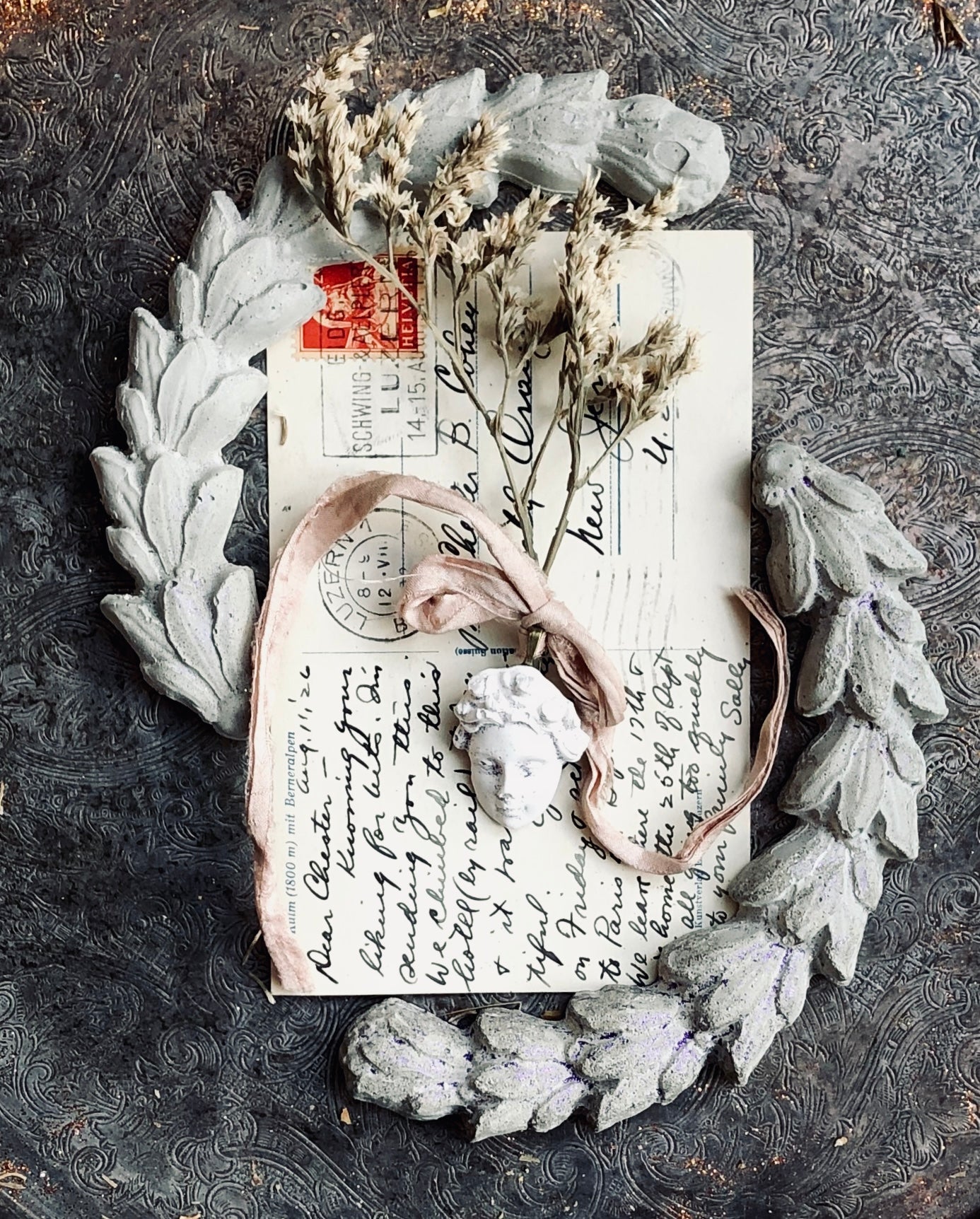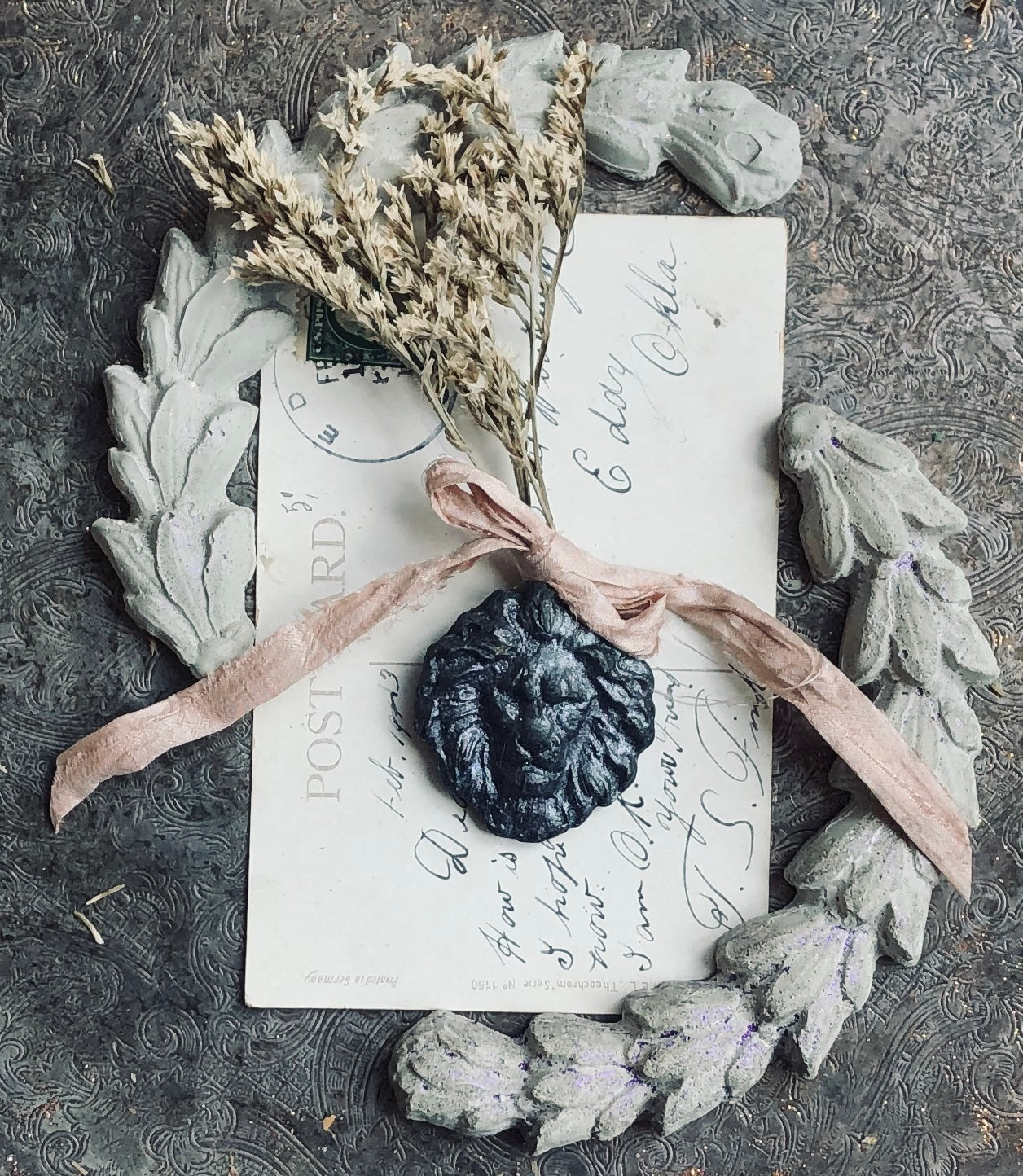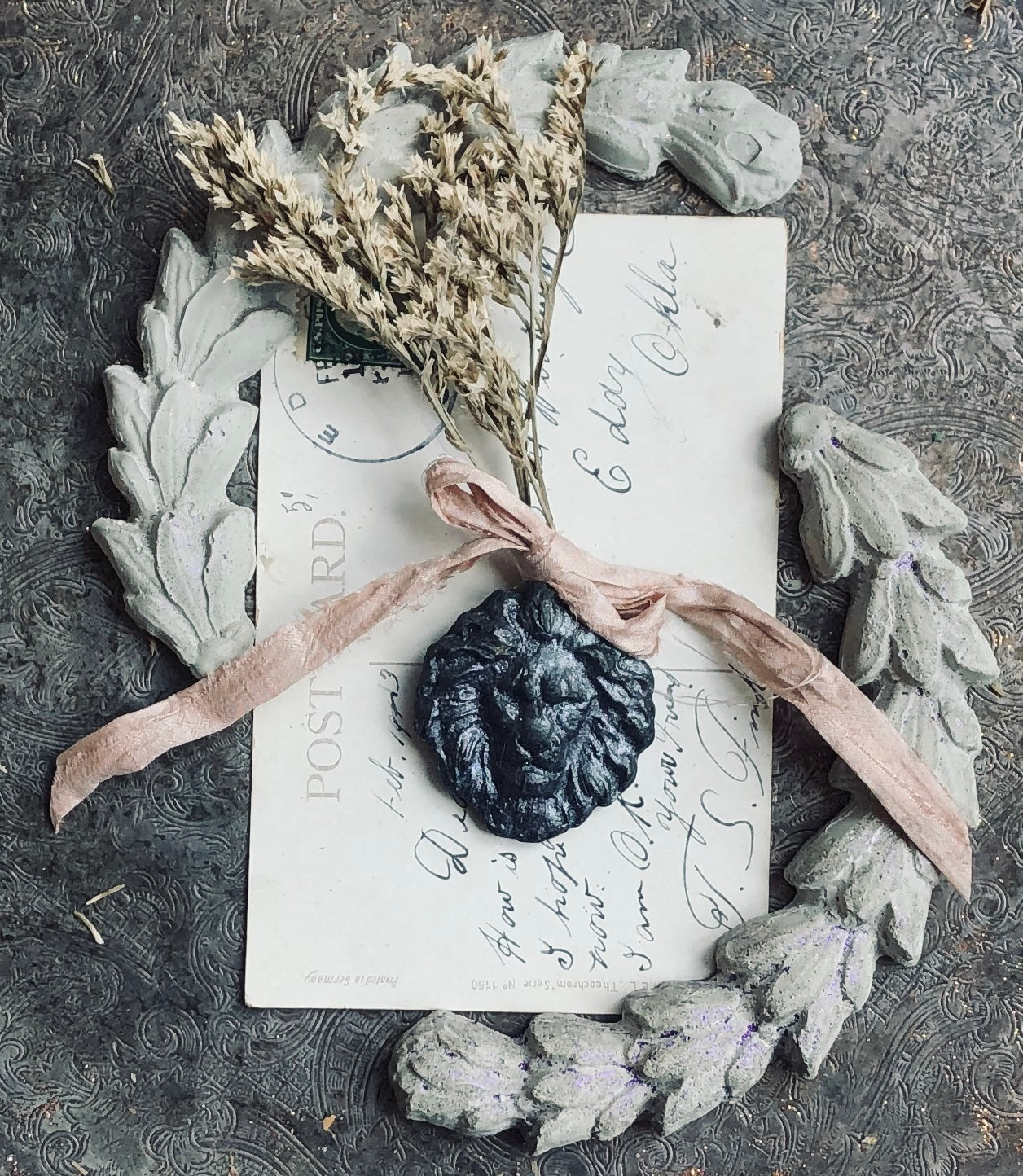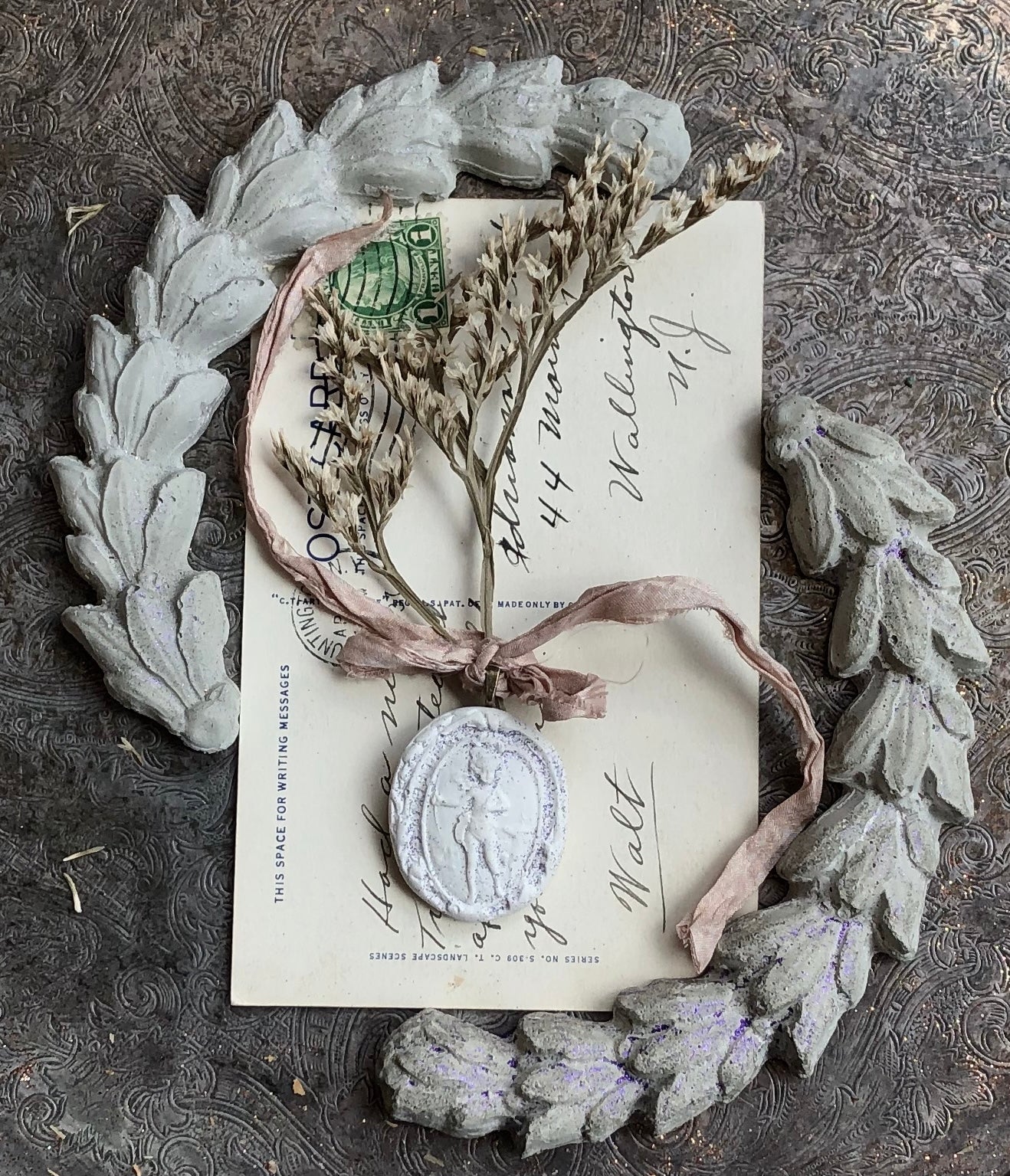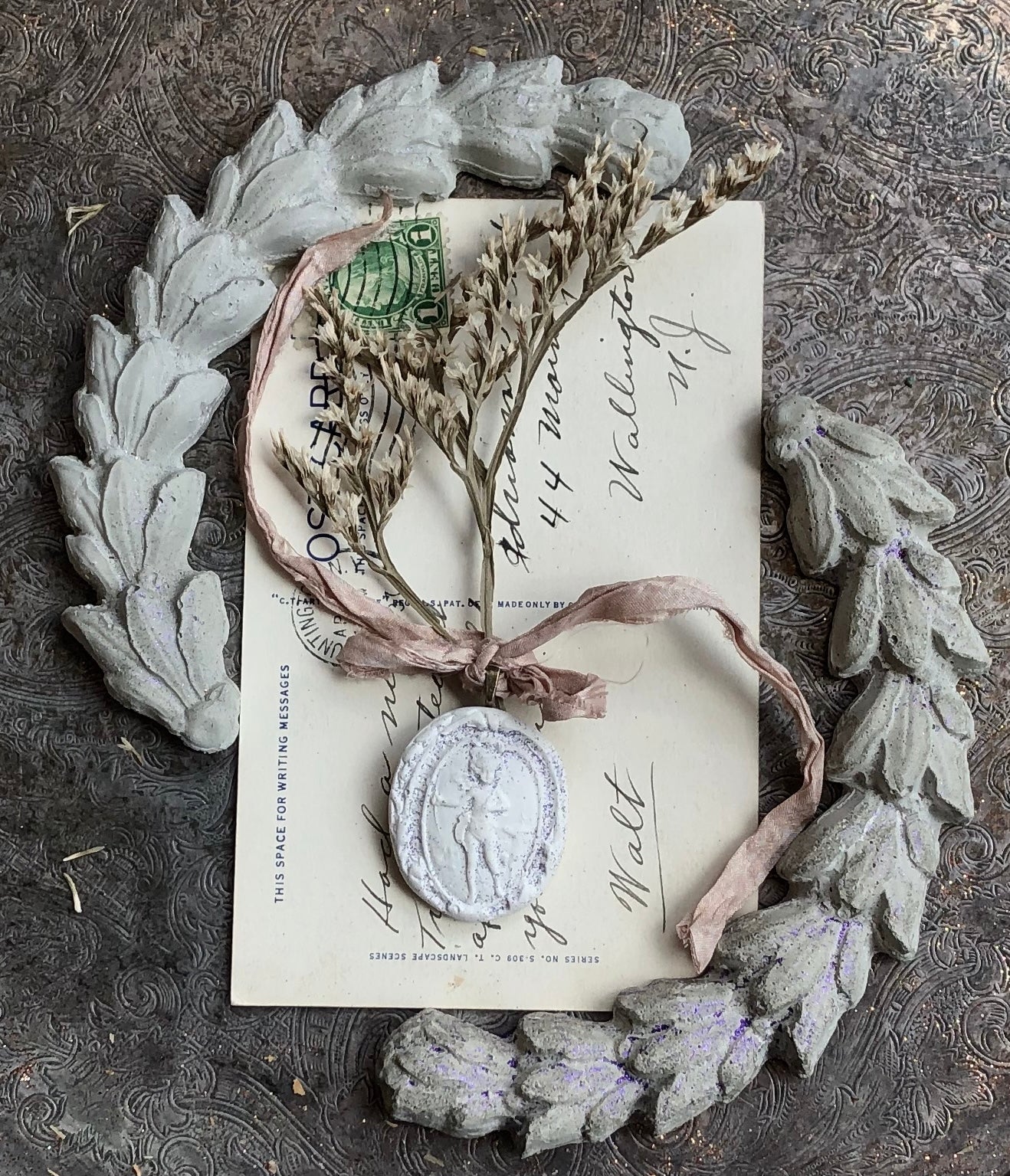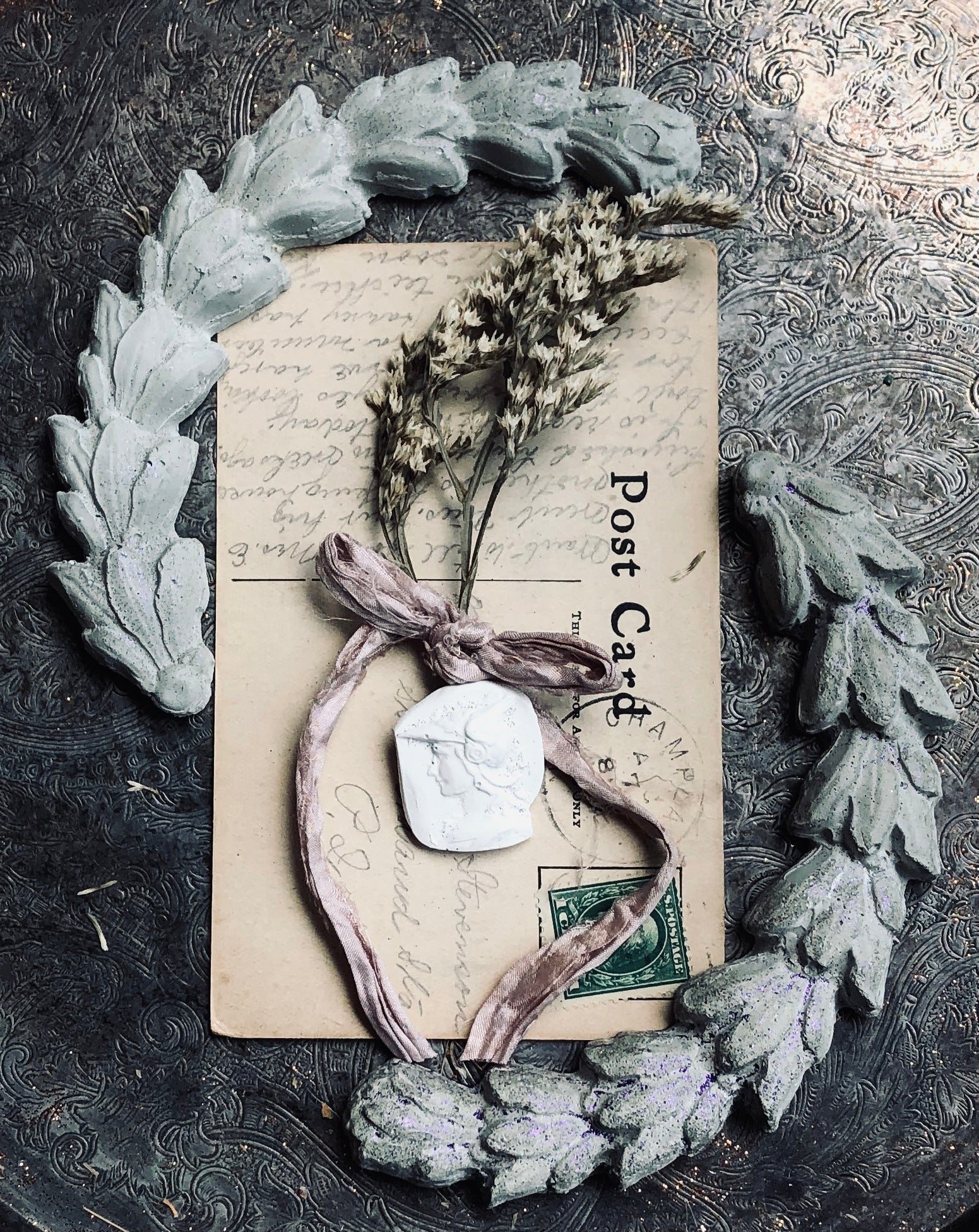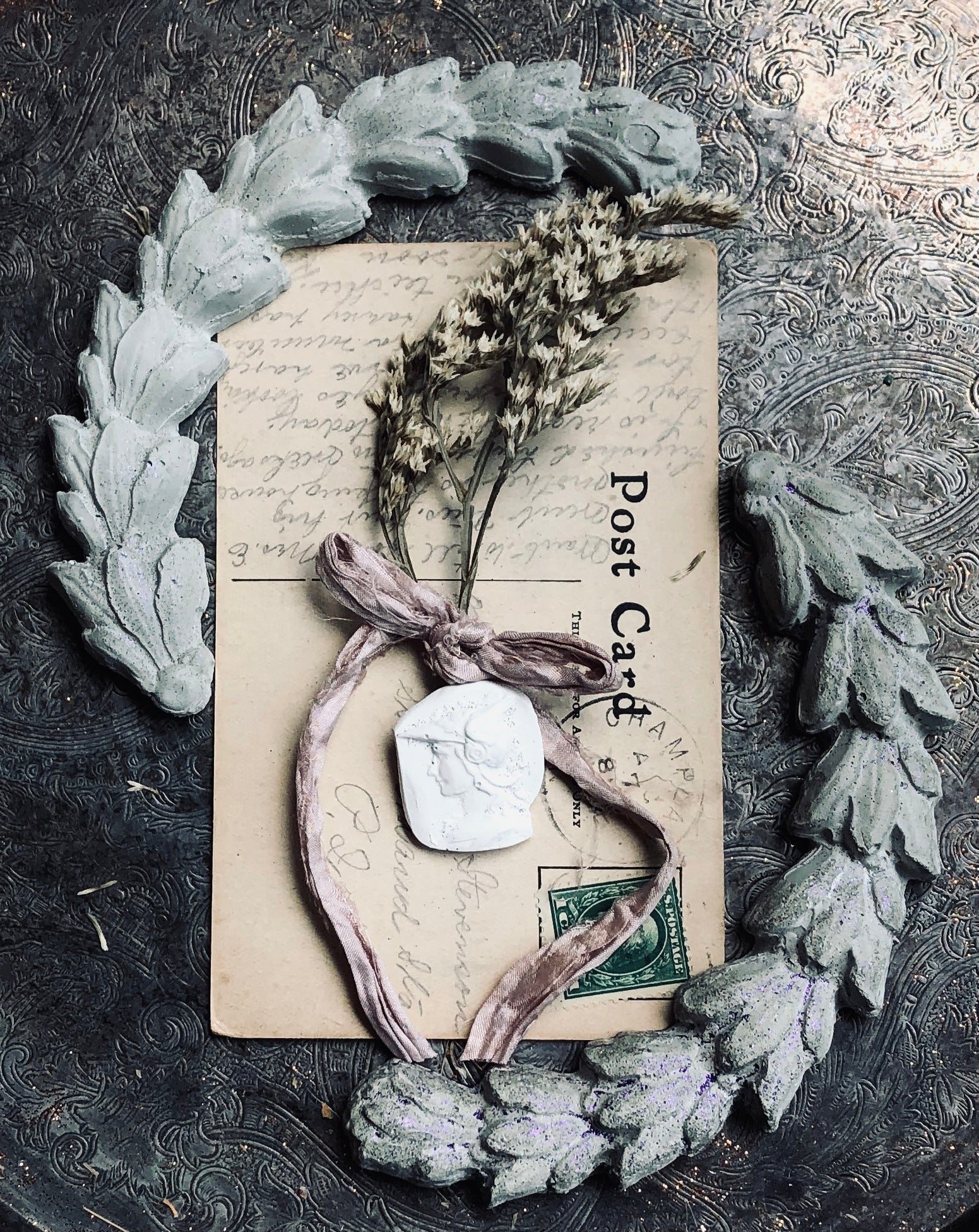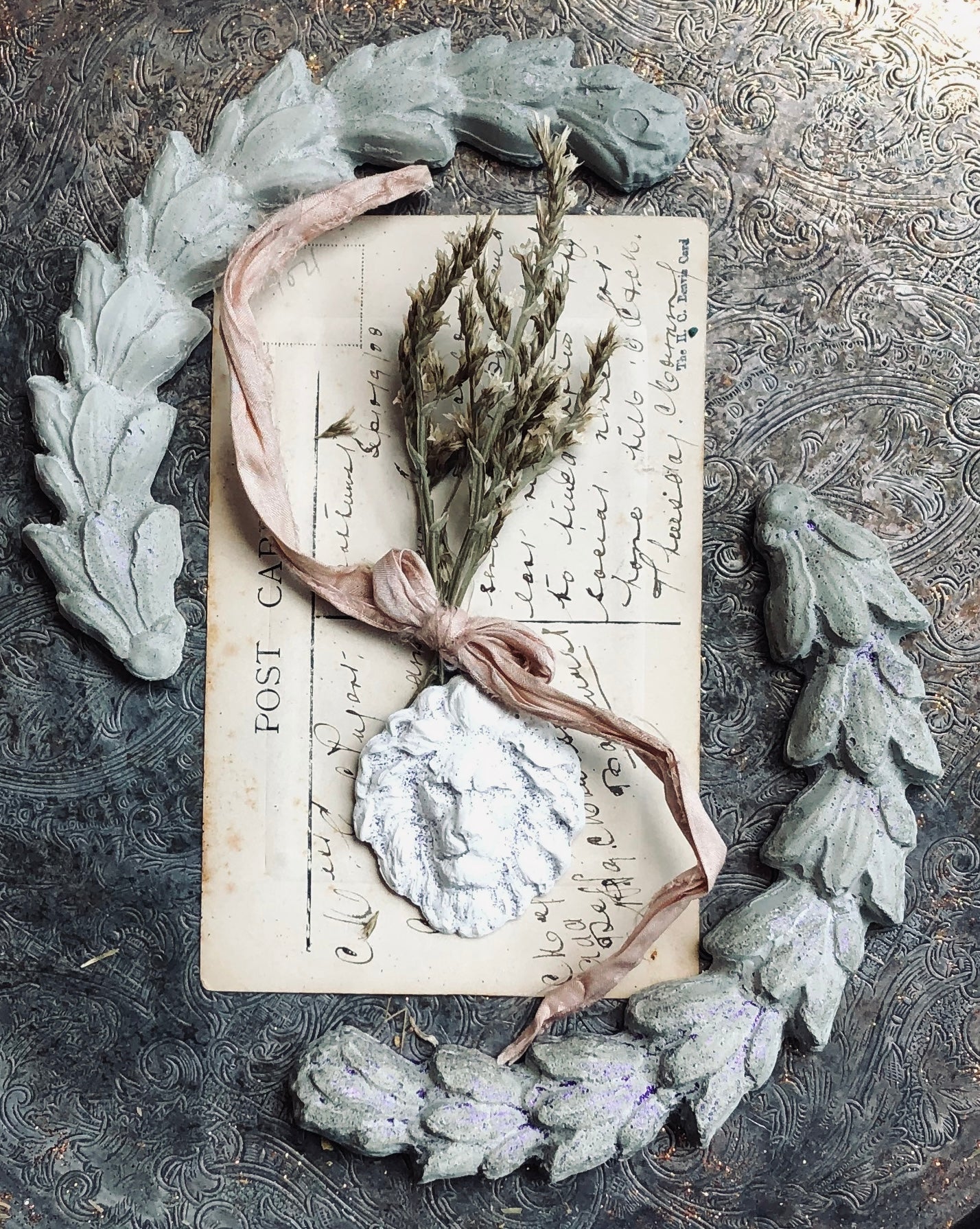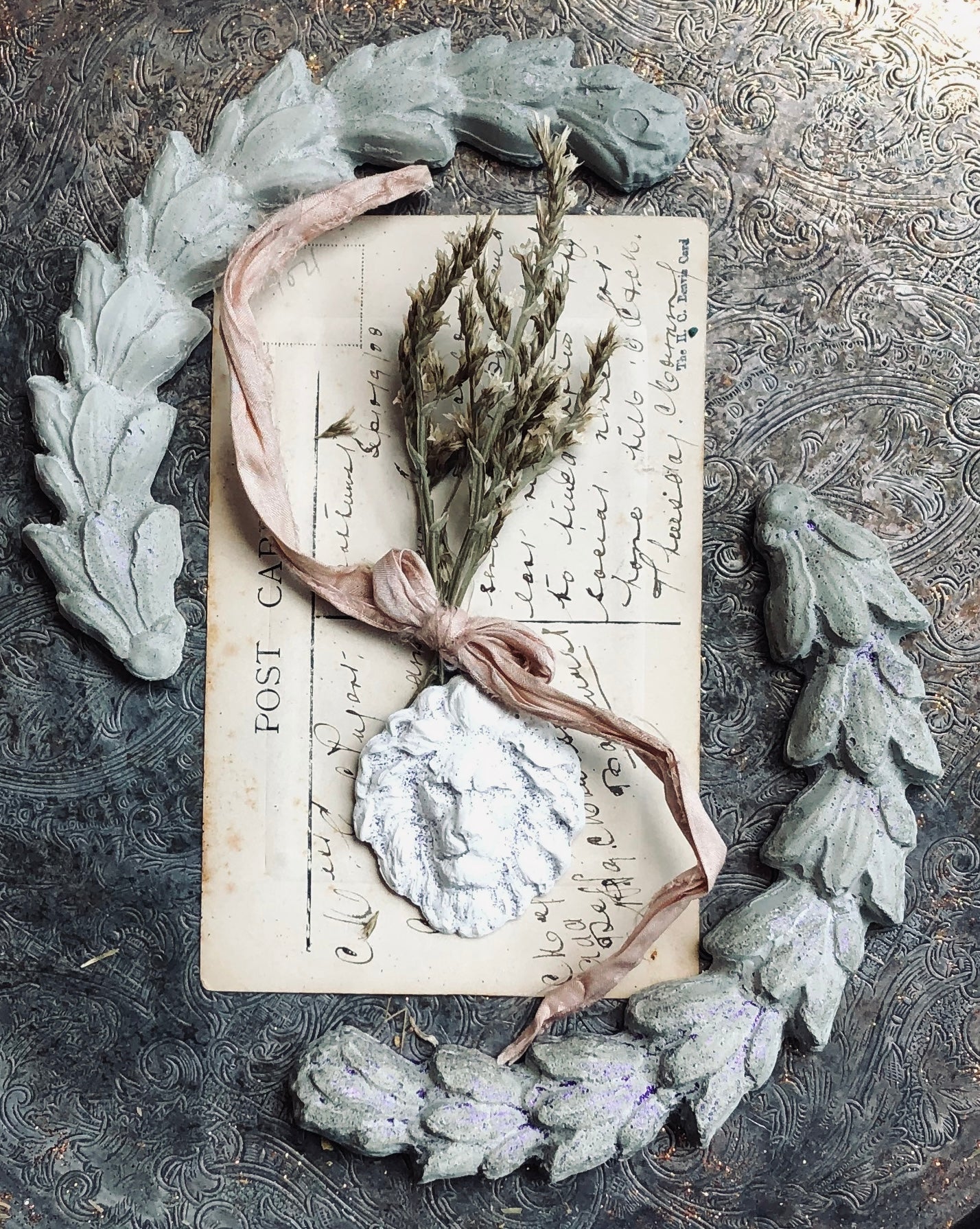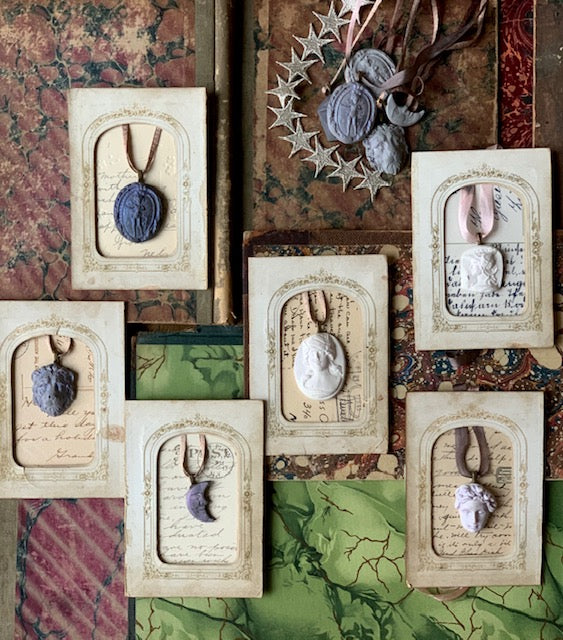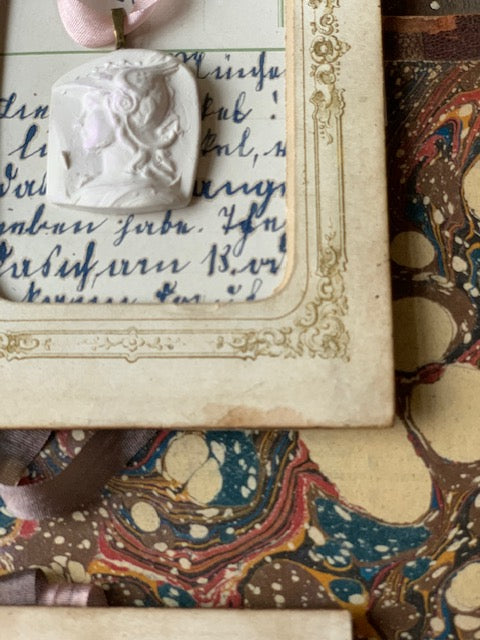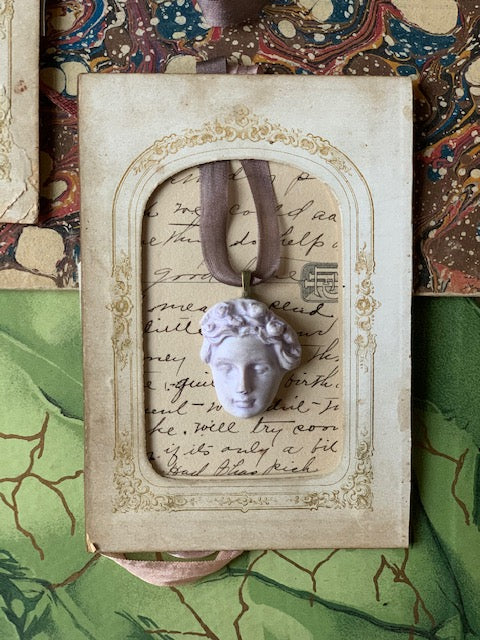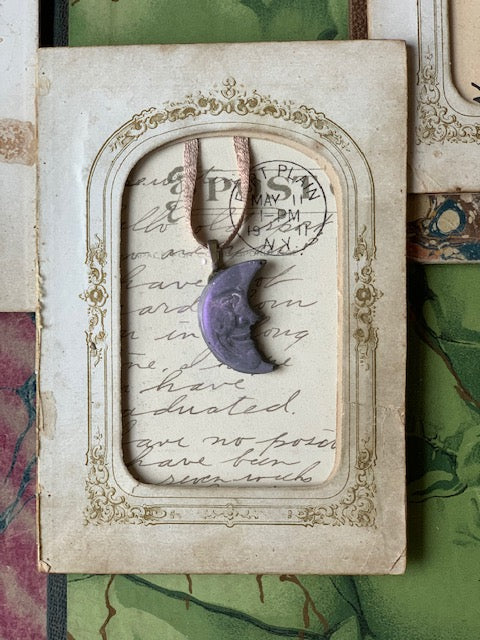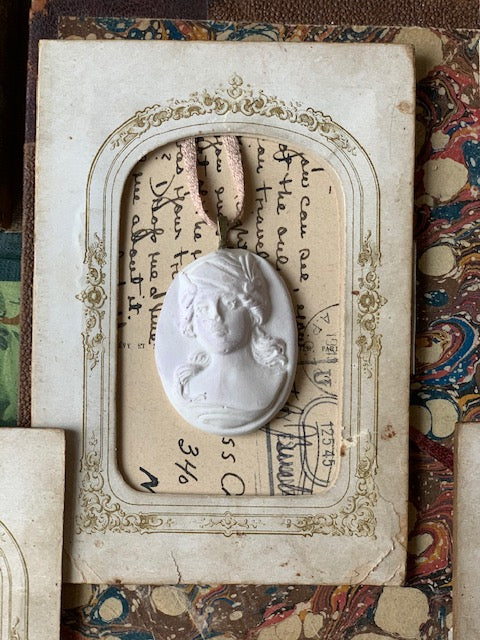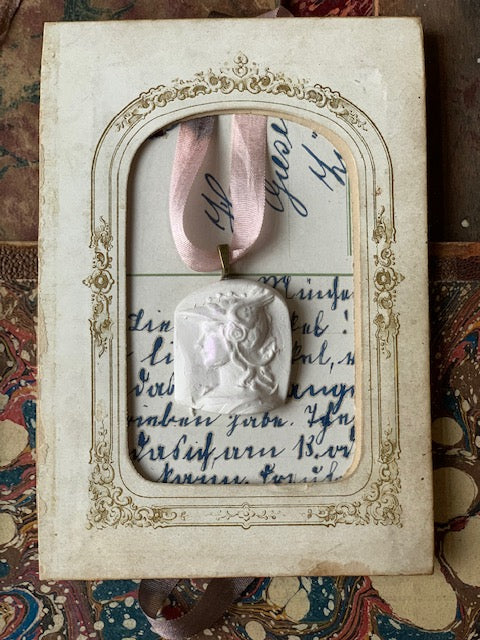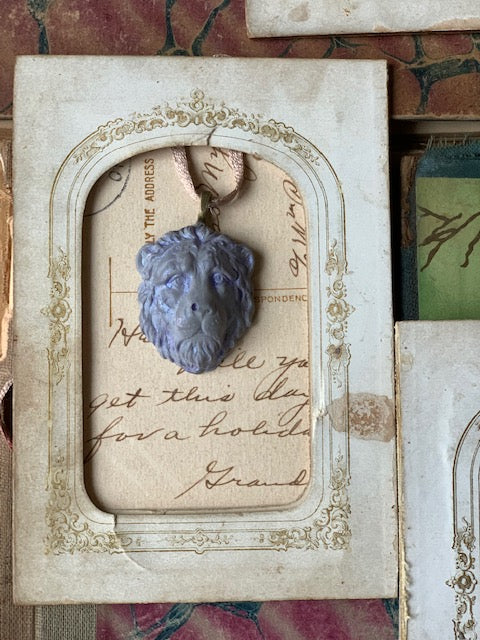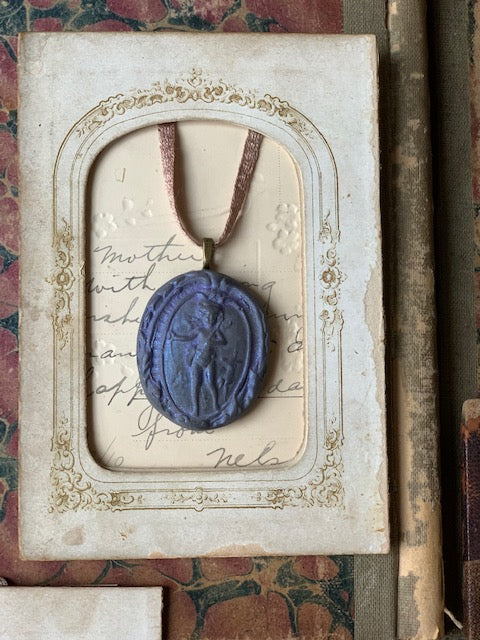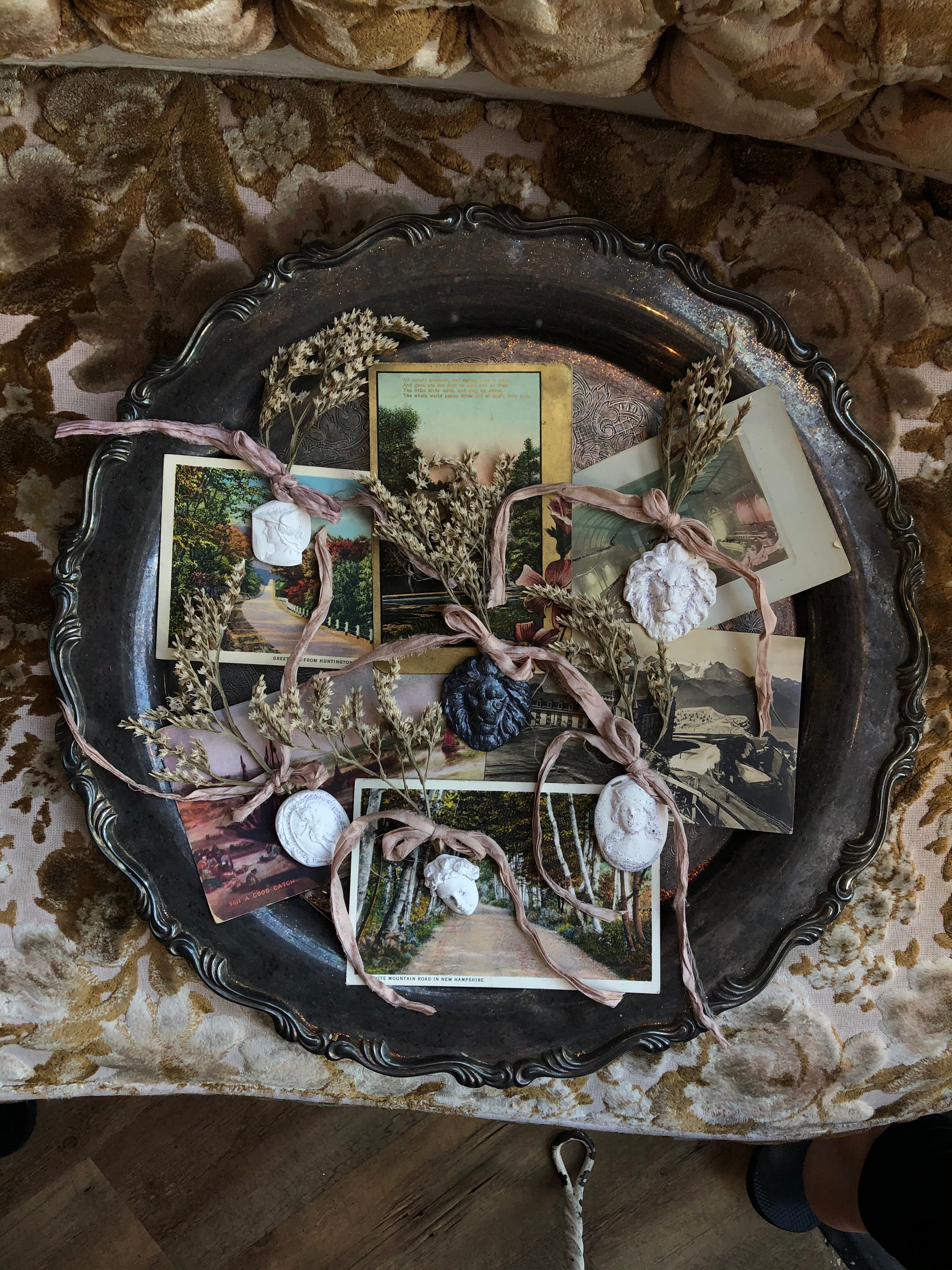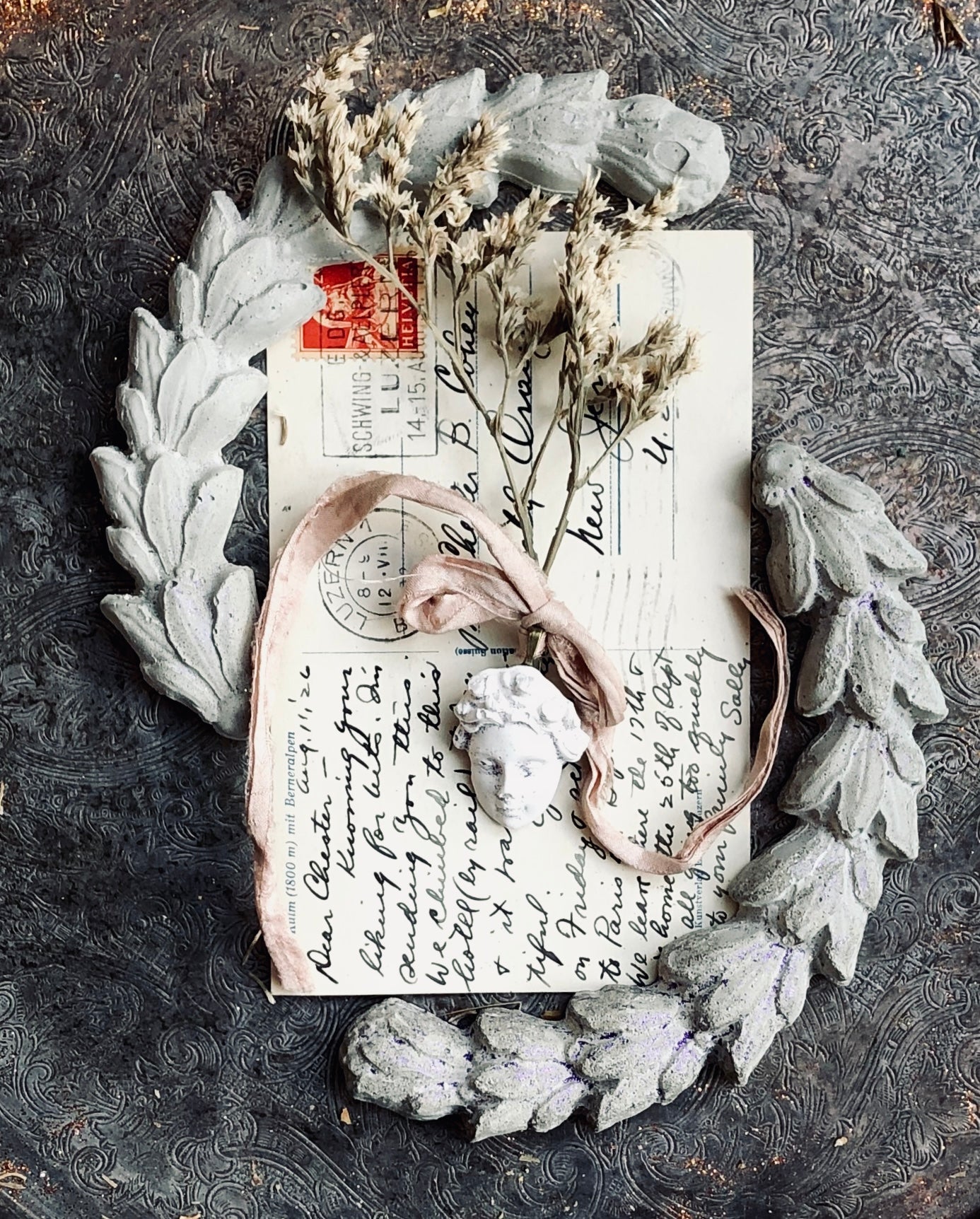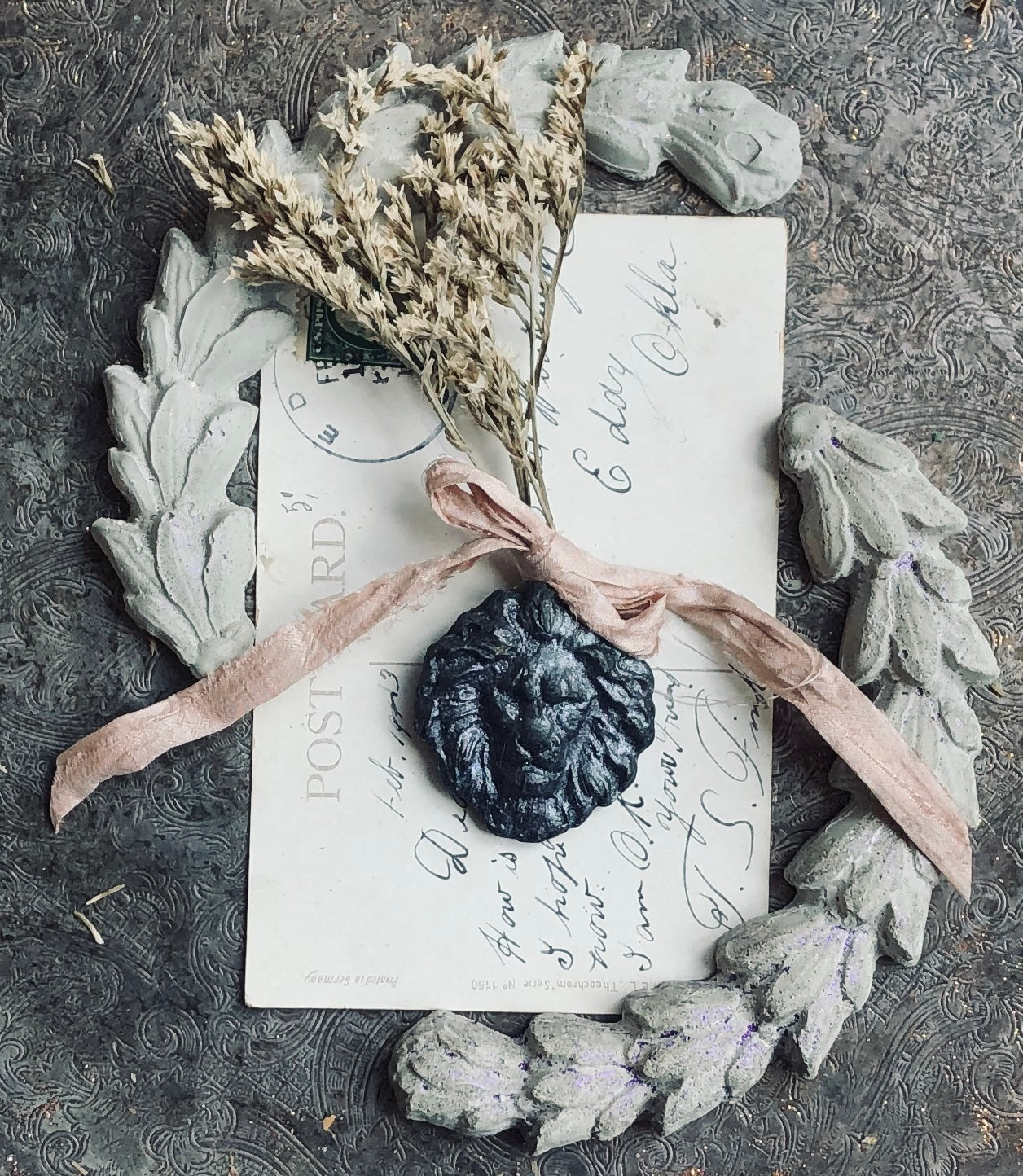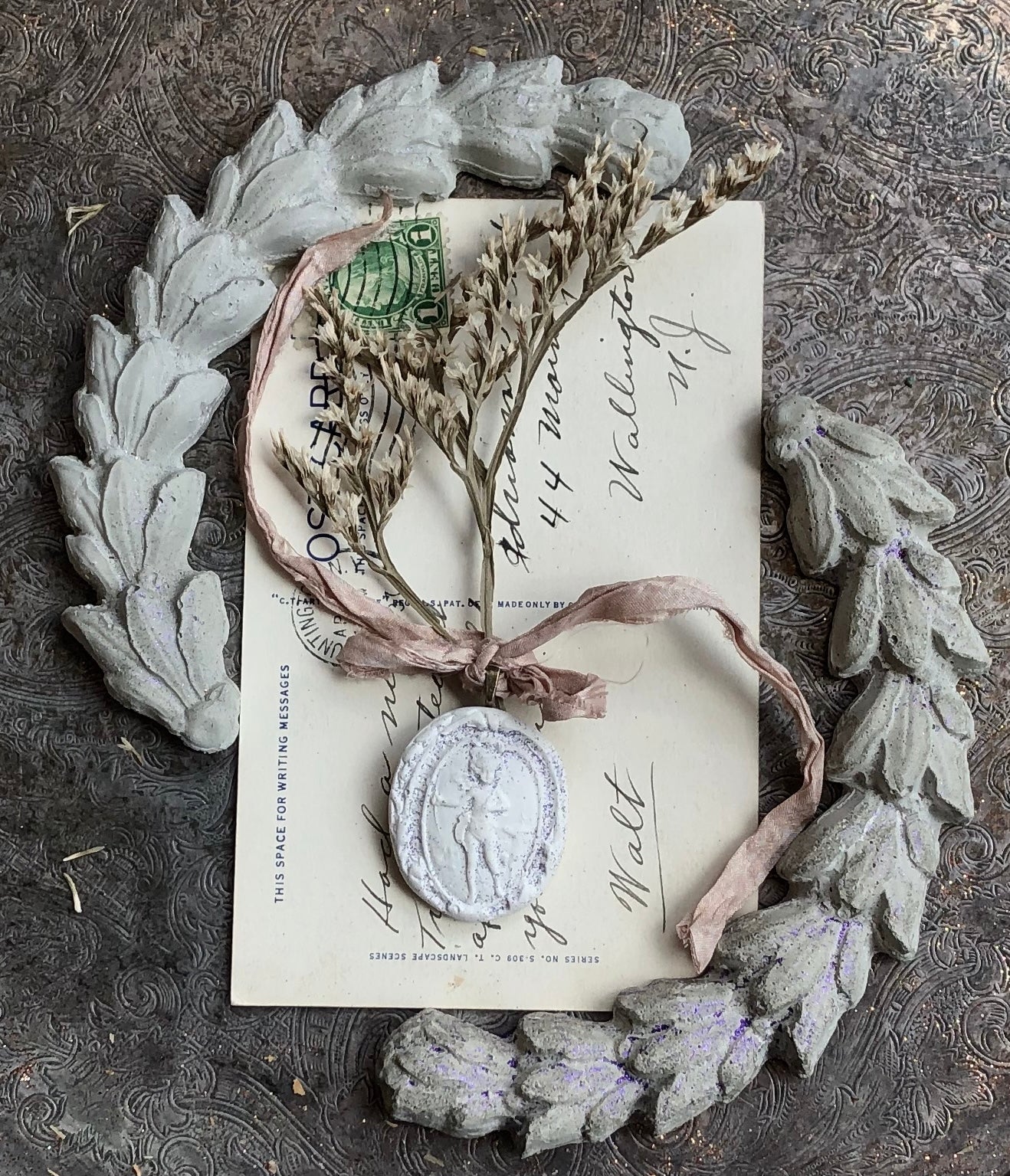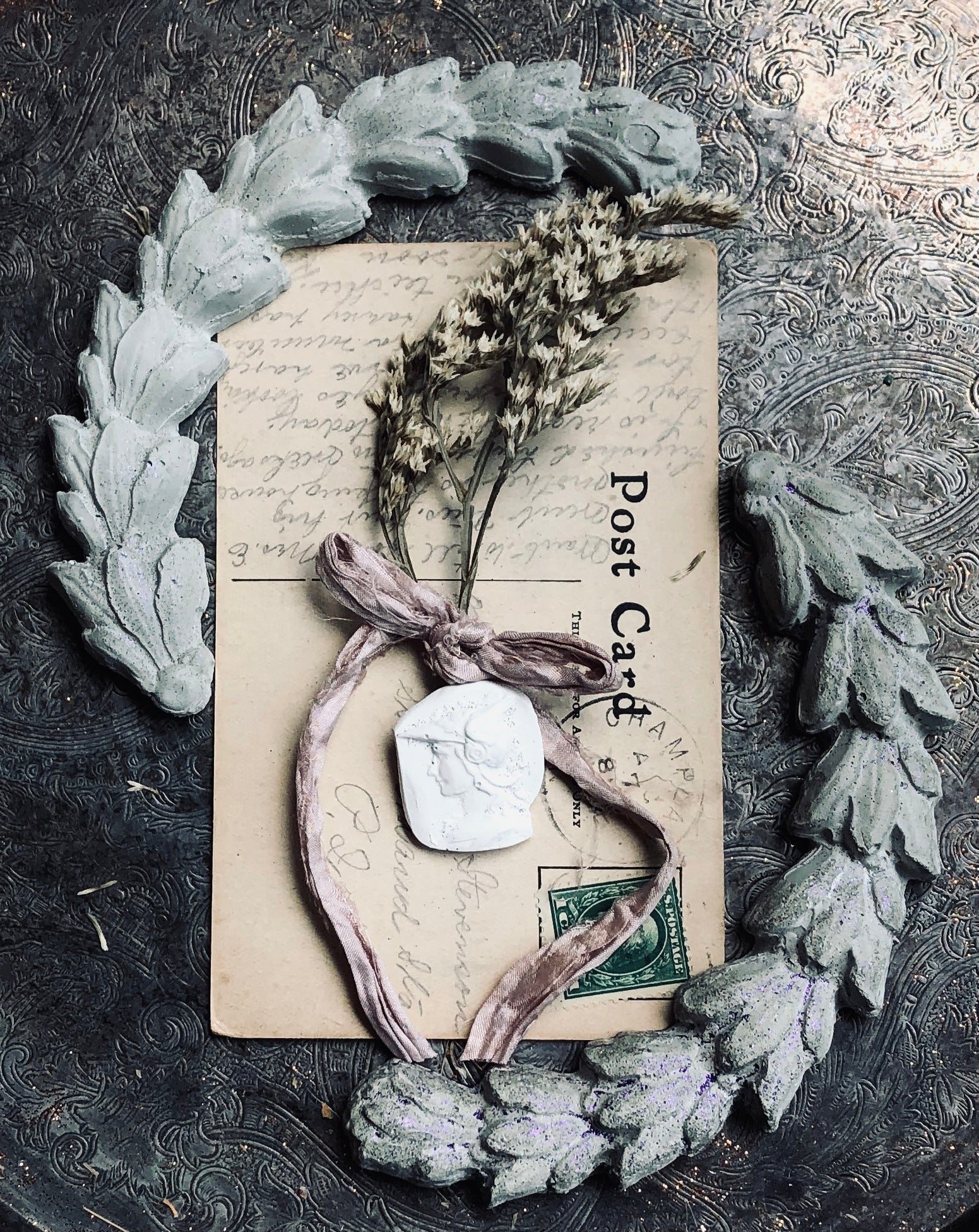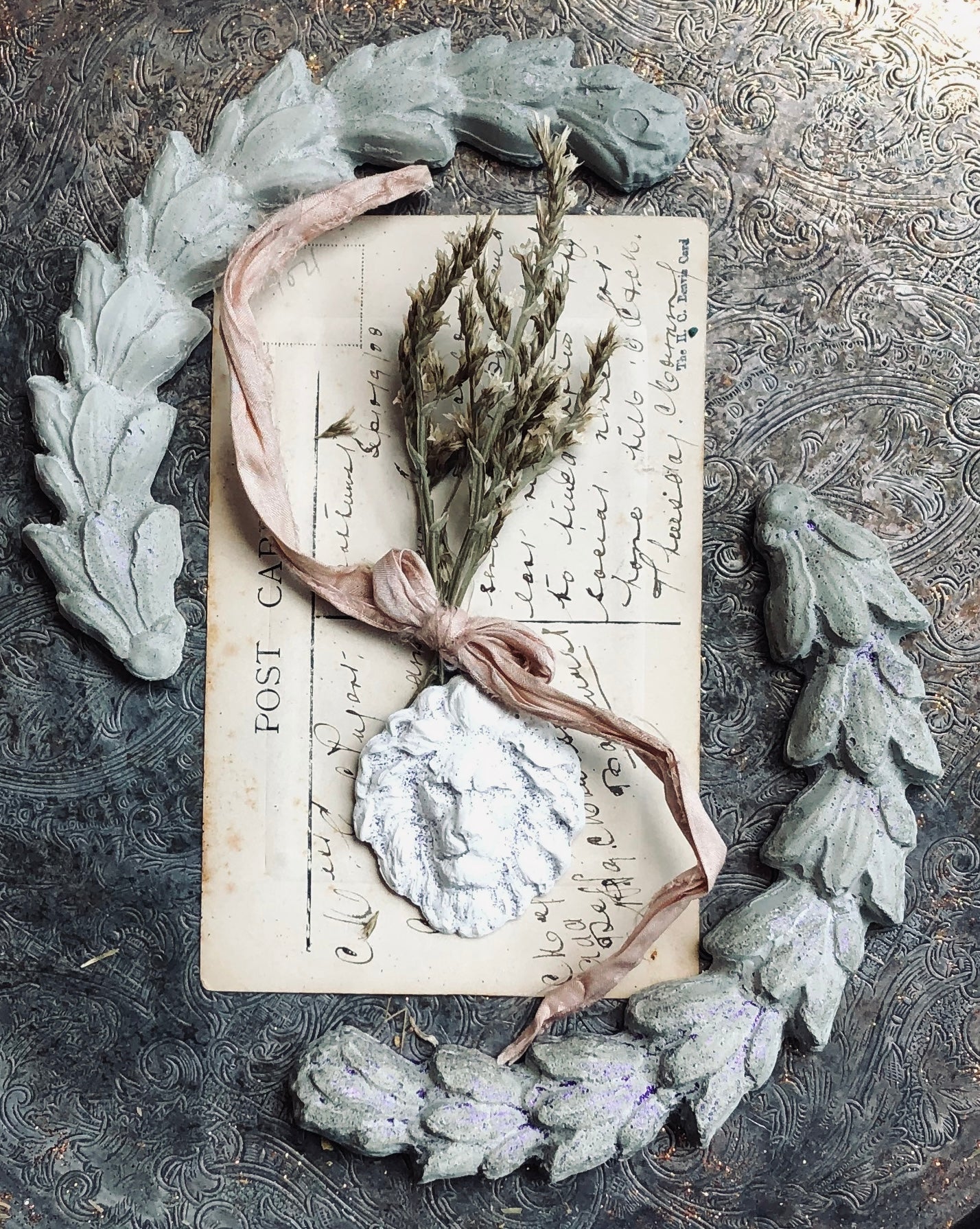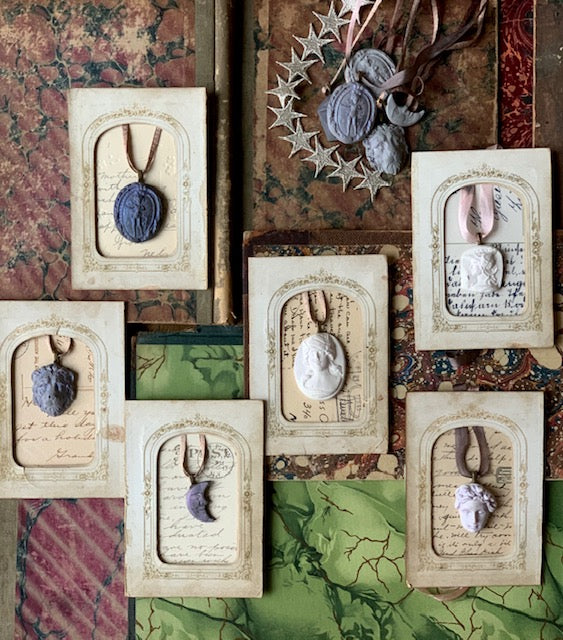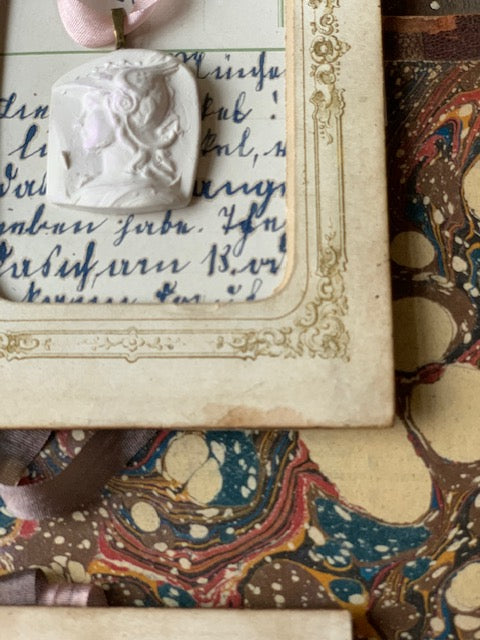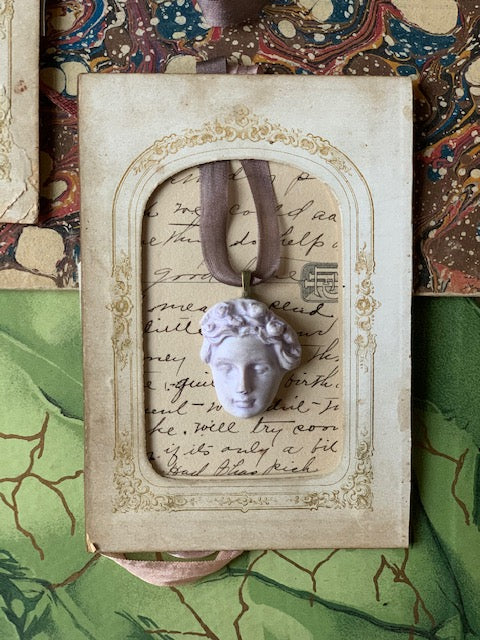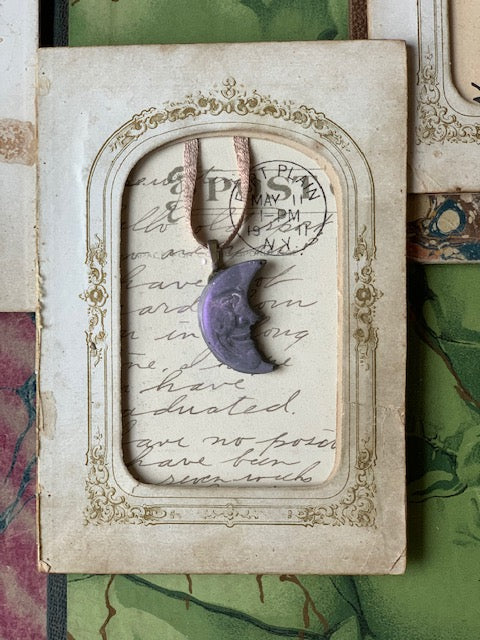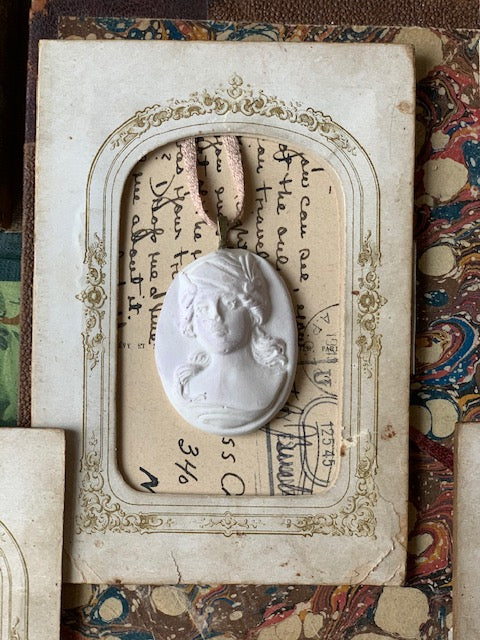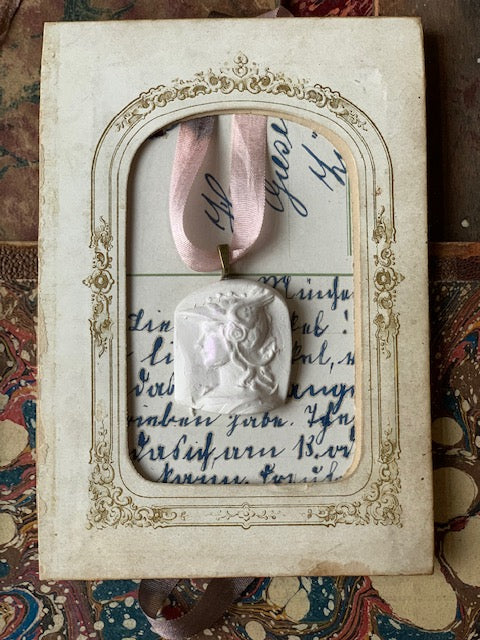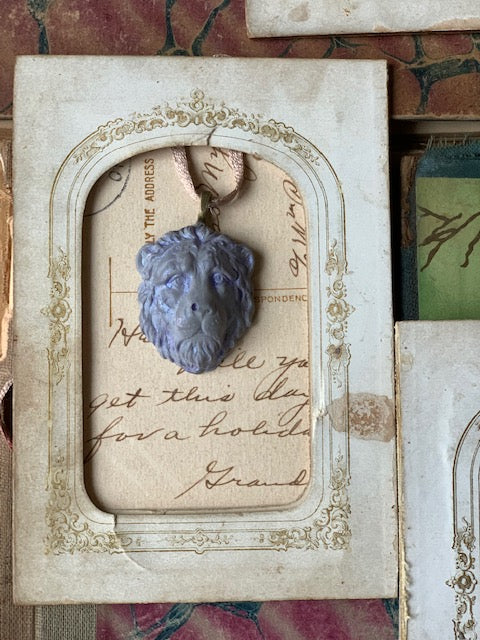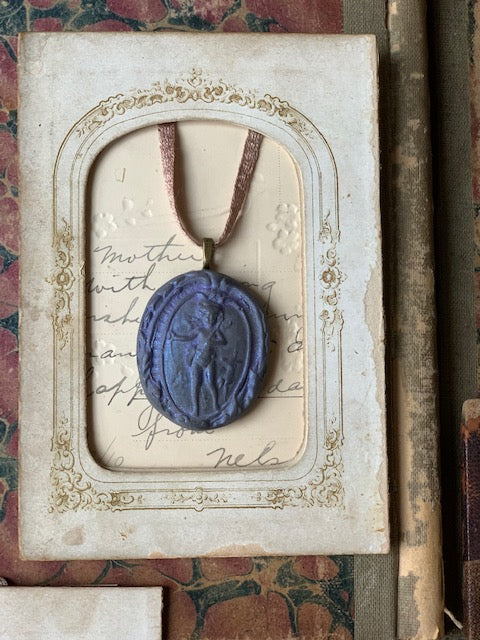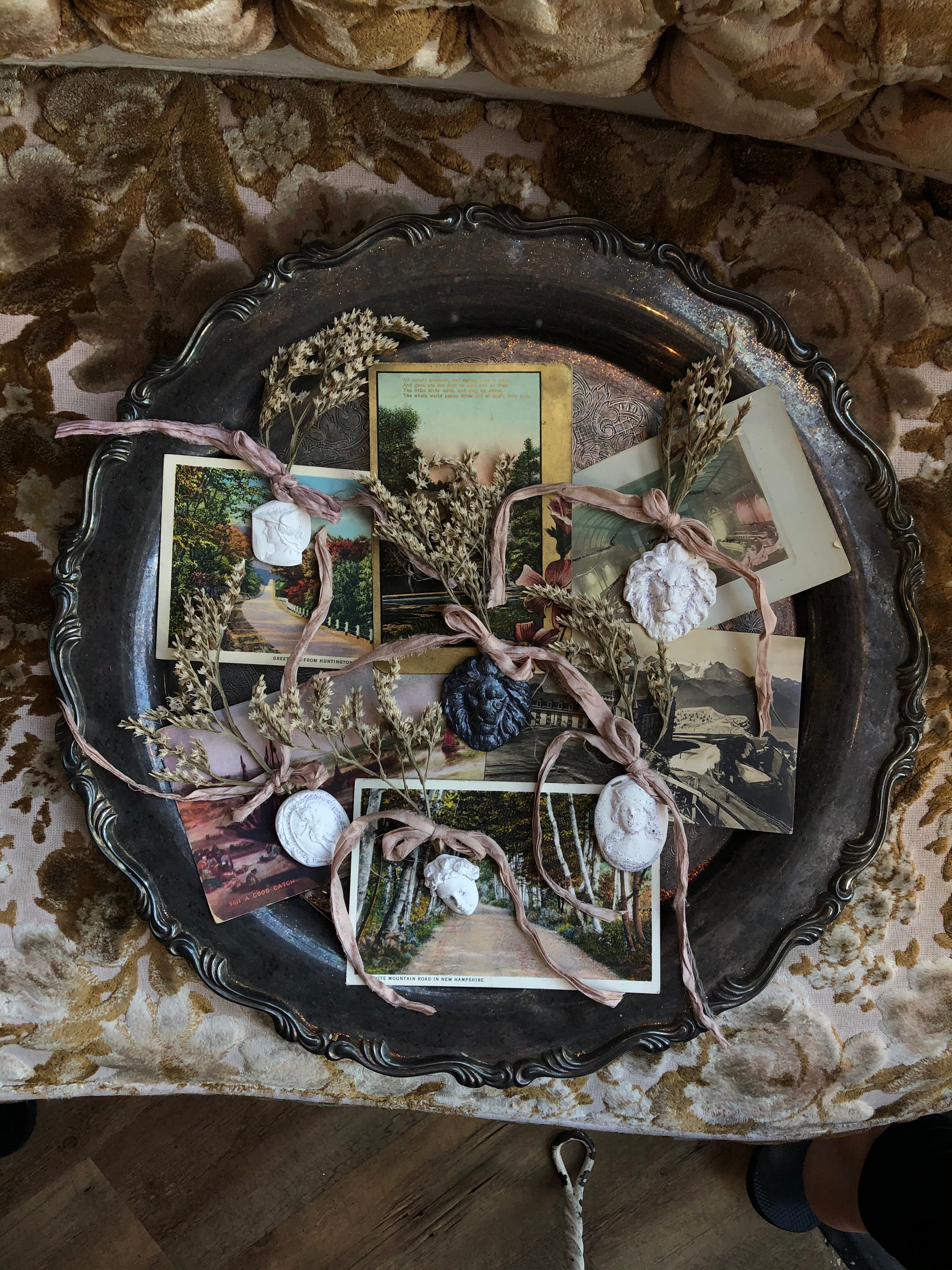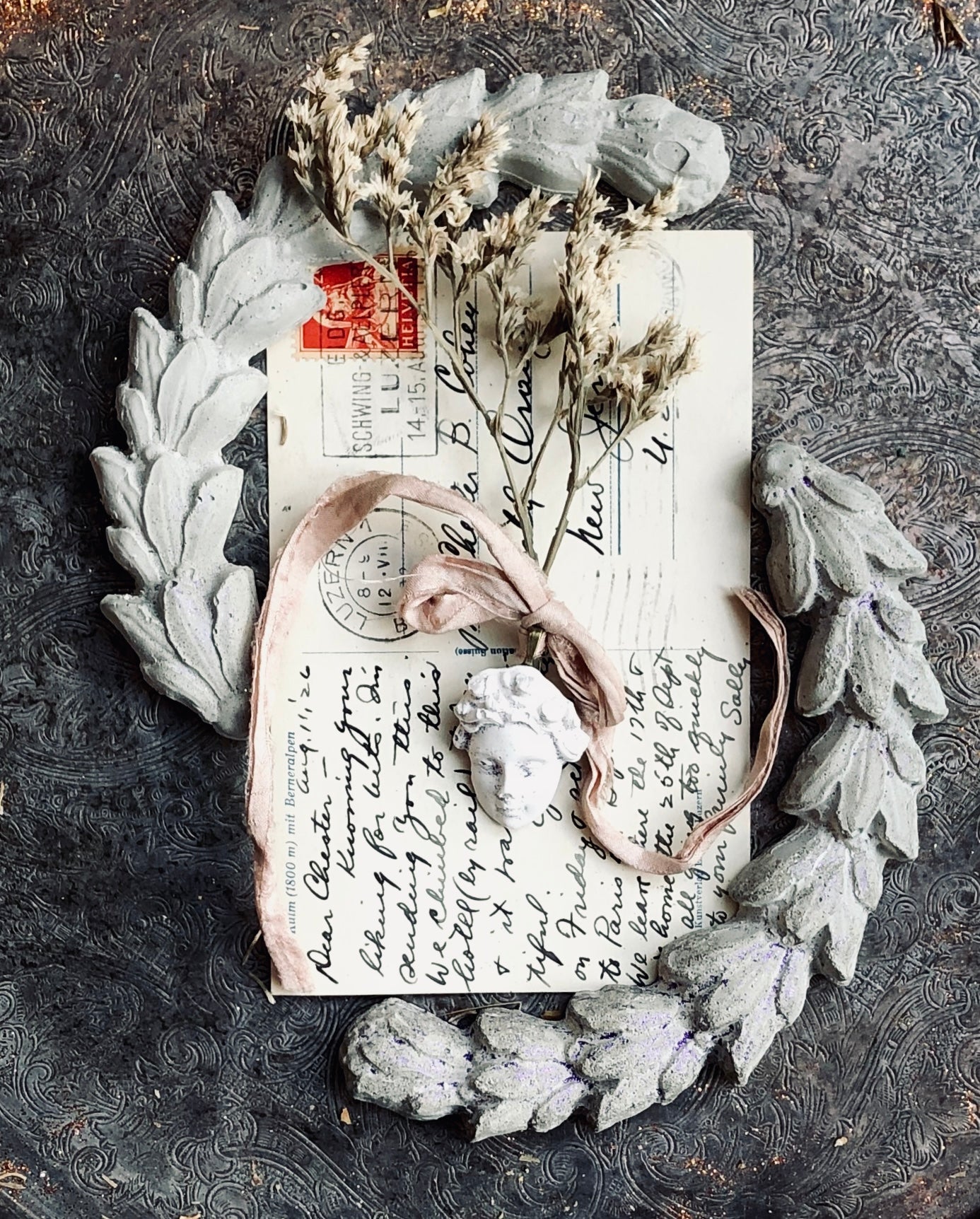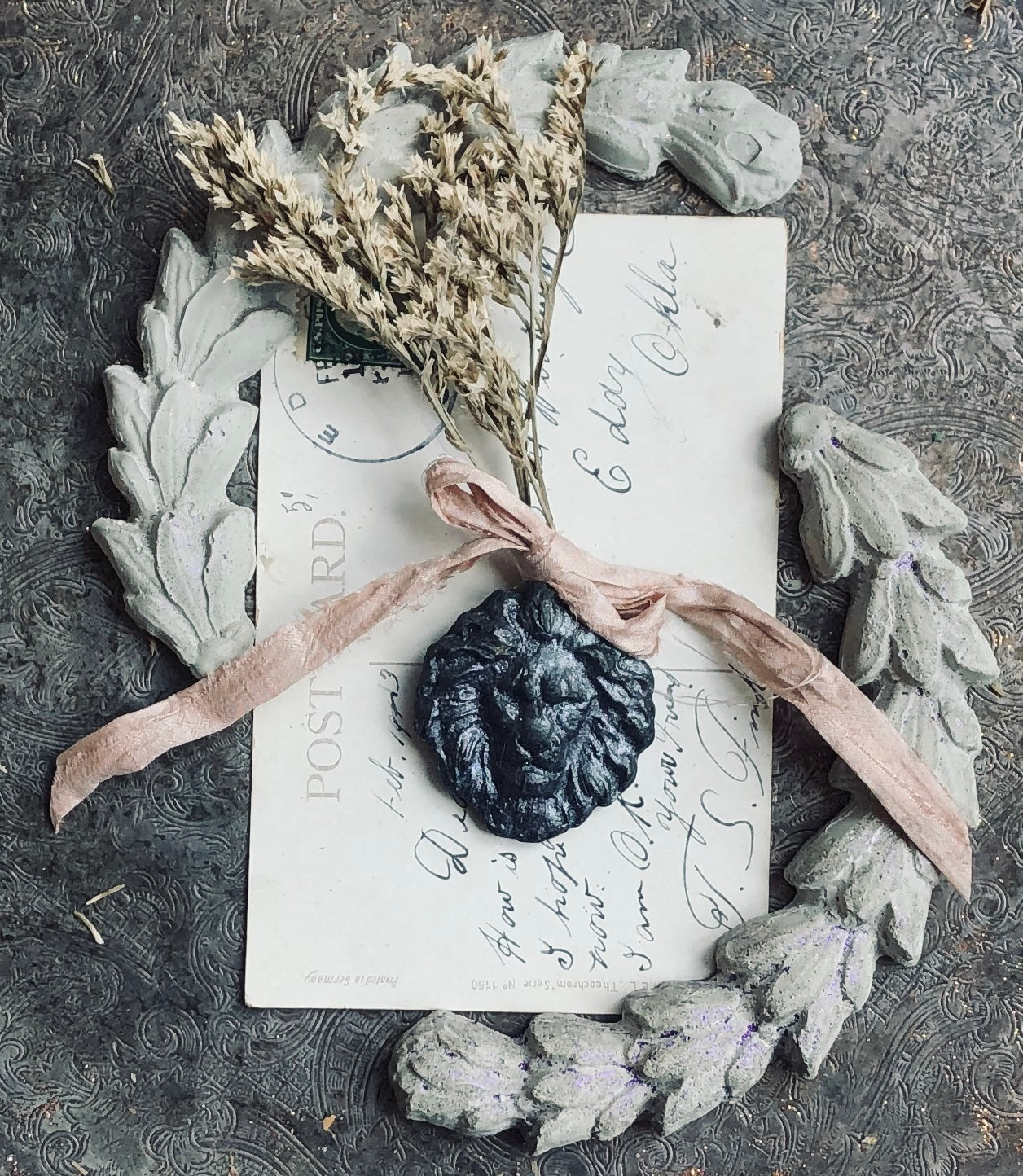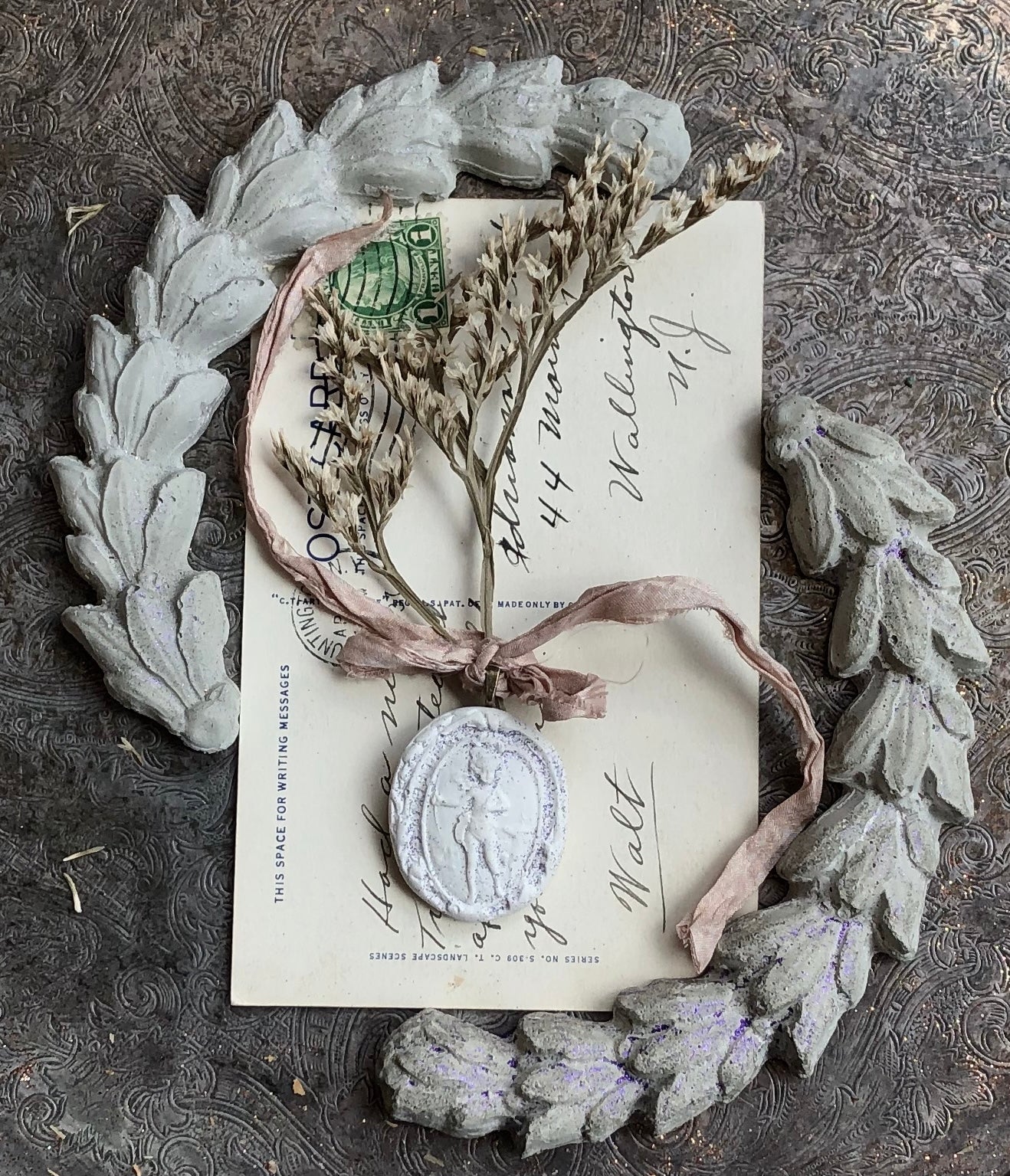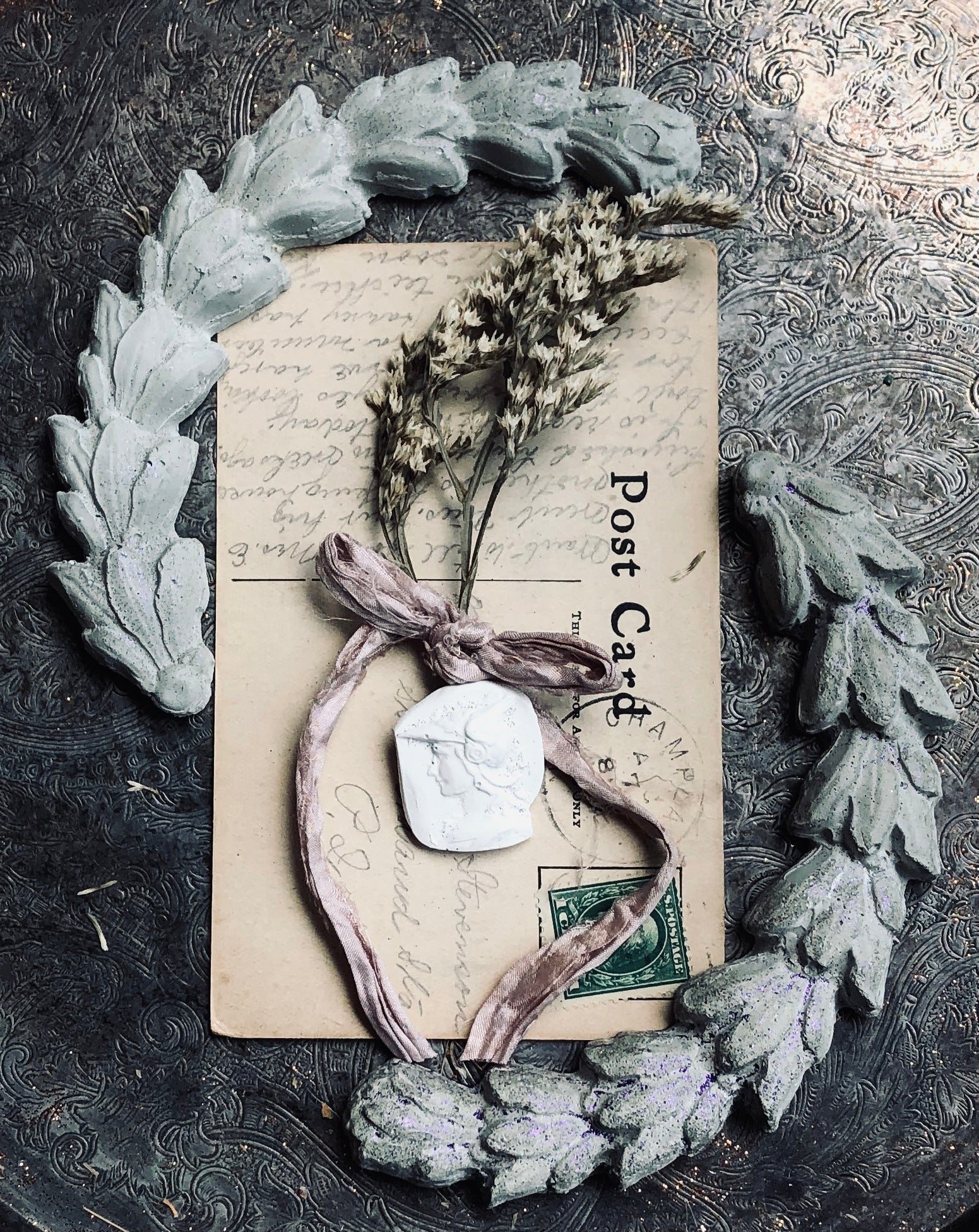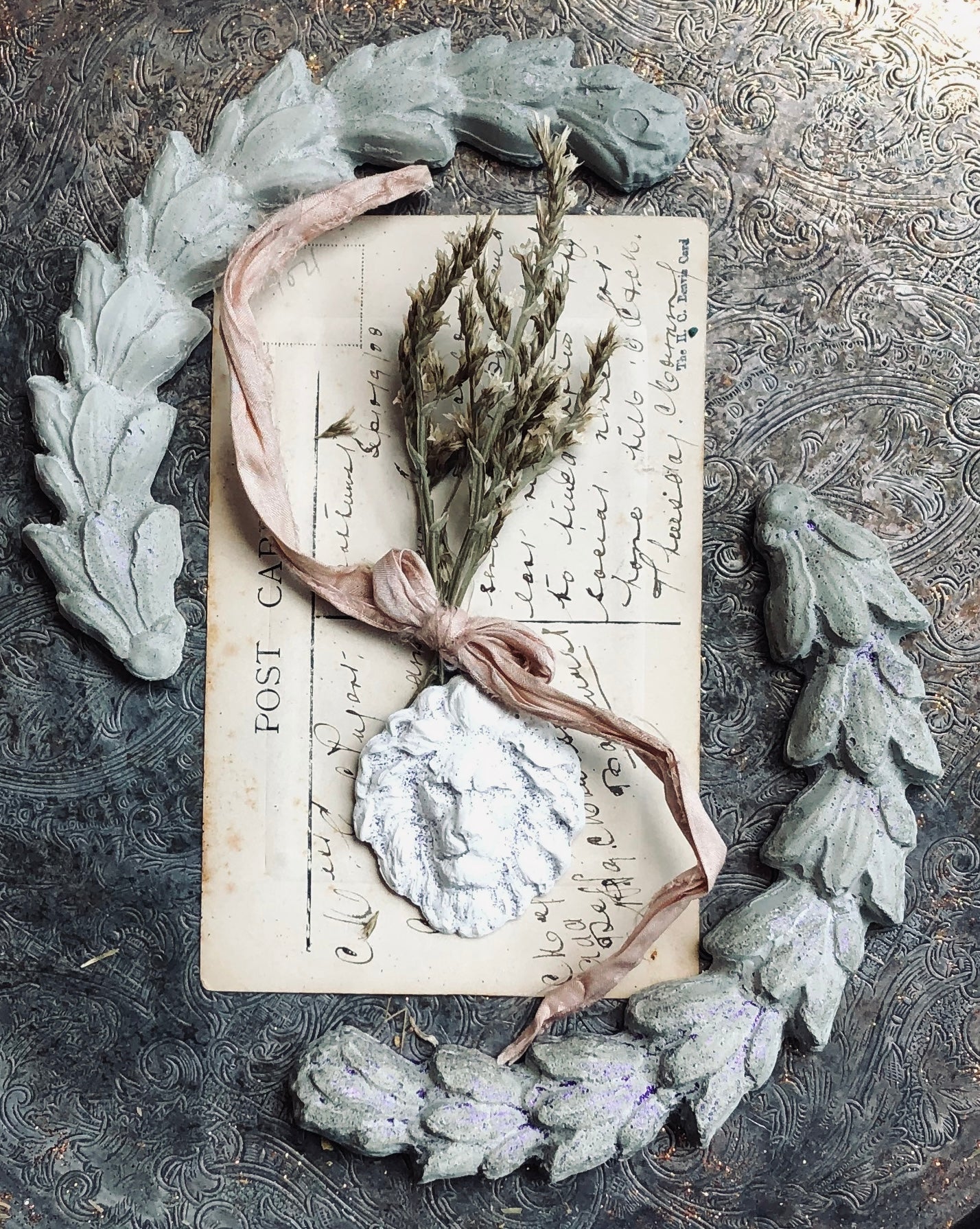 Intaglio Pendant Ornaments
Cast from antique fragments, cameos and charms, these plaster pendants tell a story with their vintage postcard backer and dried flower embellishment.

Each measures approximately 1 inch or less.  Either white or chalky grey plaster, gently dusted with an iridescent pigment.  Strung on a silky cord for hanging or wearing. 
Please allow us to select color and background, as each is a one of a kind creation. Concrete laurel not included but sold separately.