Please remember that we are a small business and every order is packed with care. There is a 3-5 day processing time before your order will ship. Selecting expedited shipping will not expediate the processing of your order. For more details please see our about page.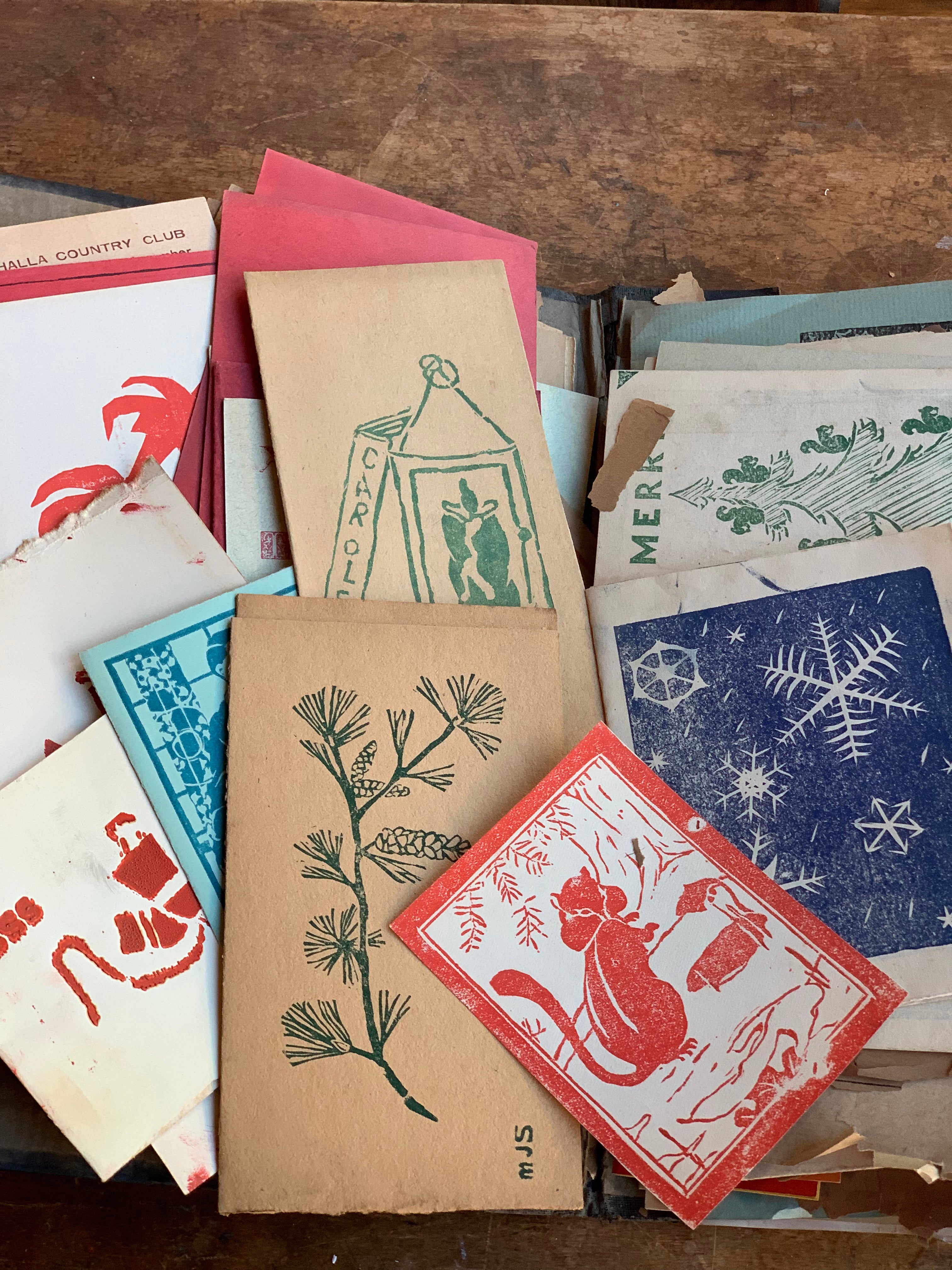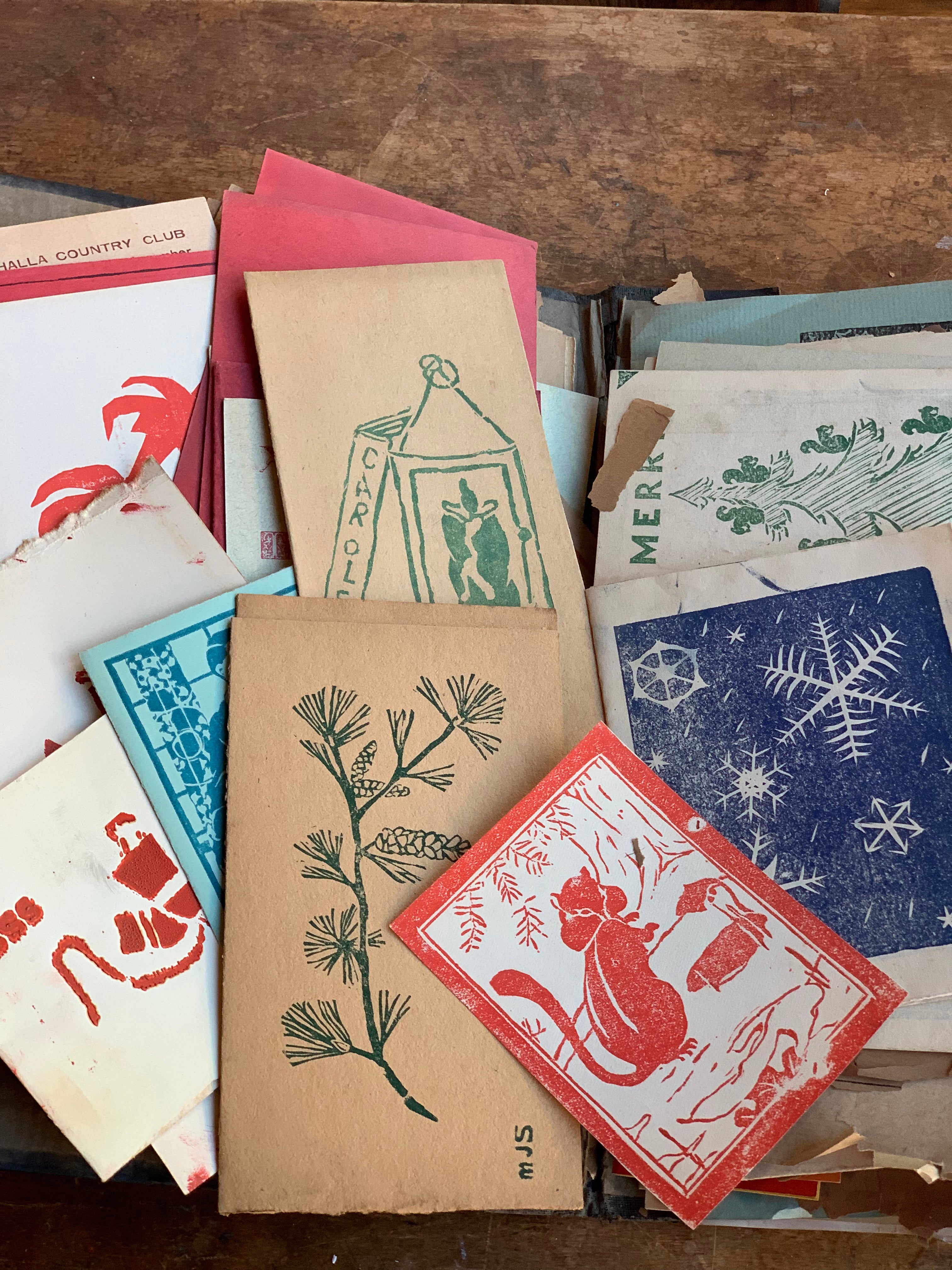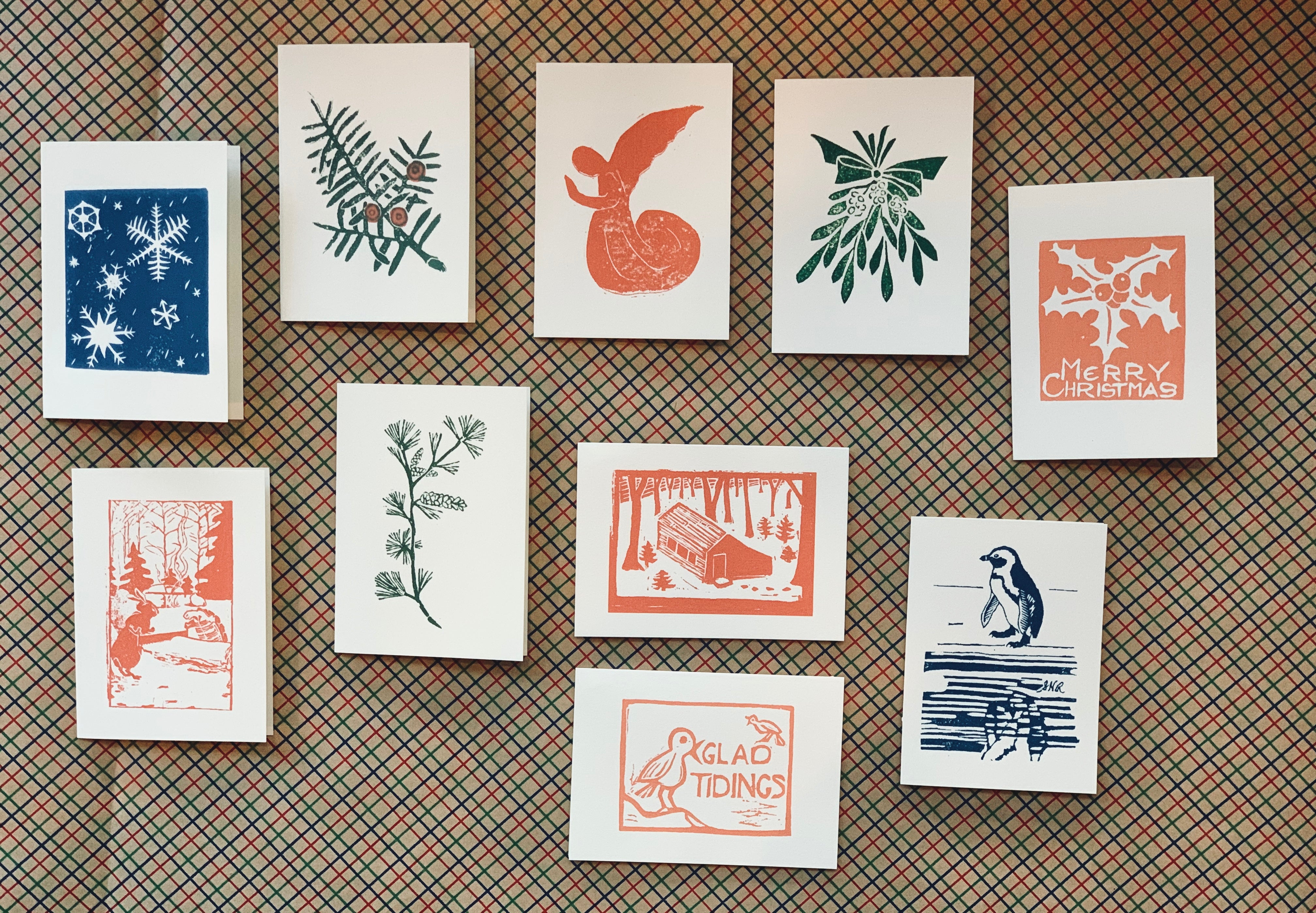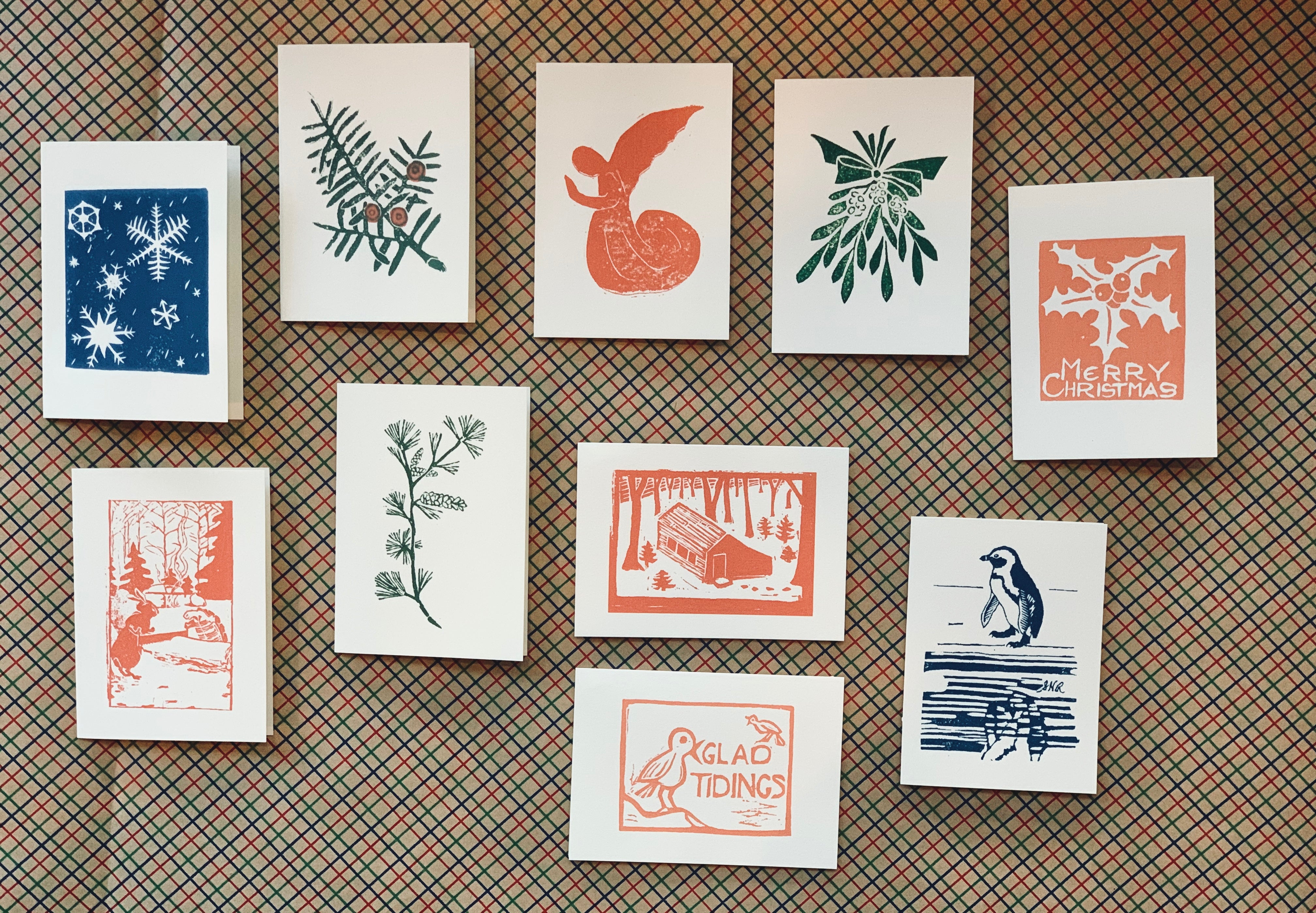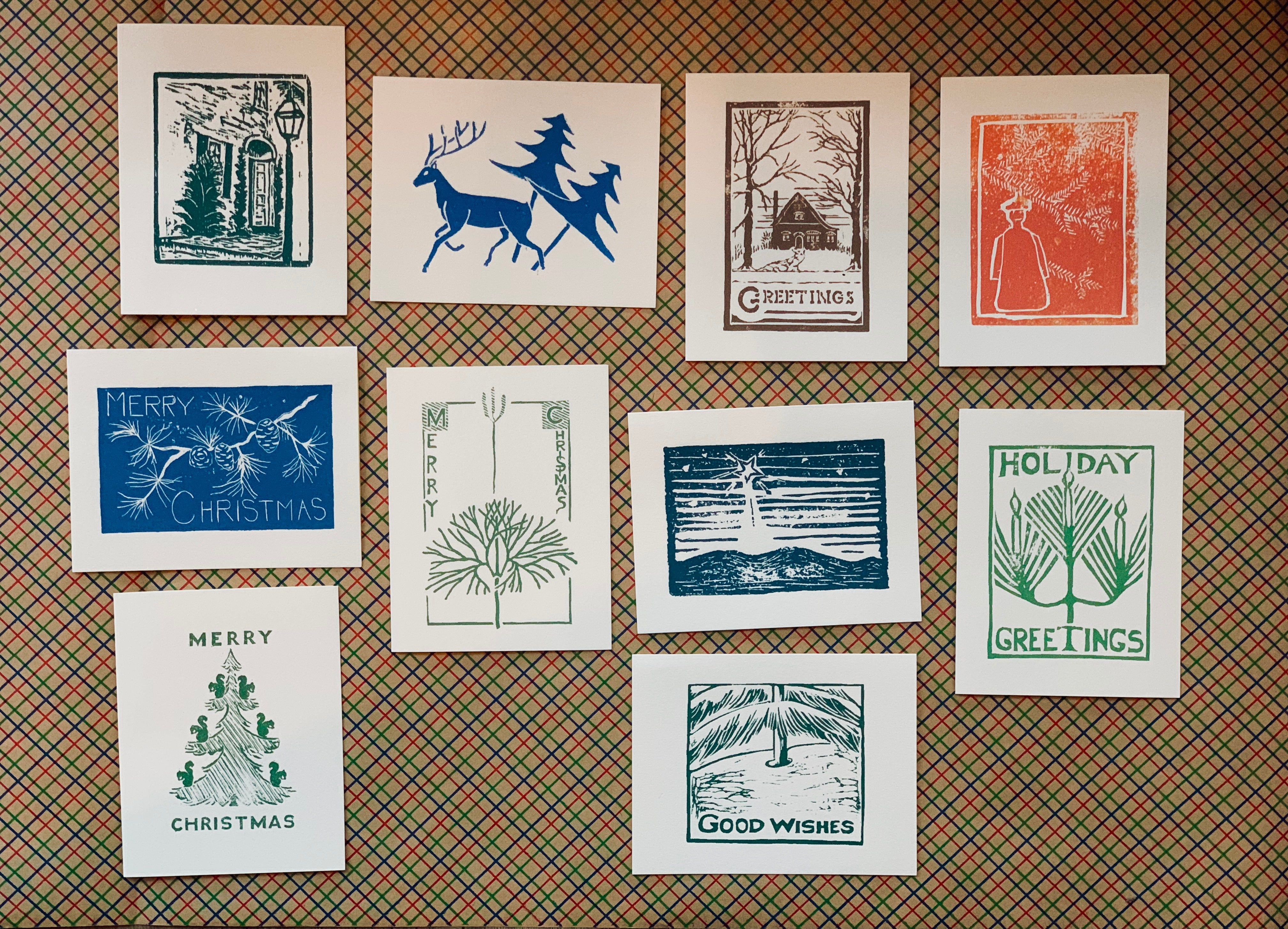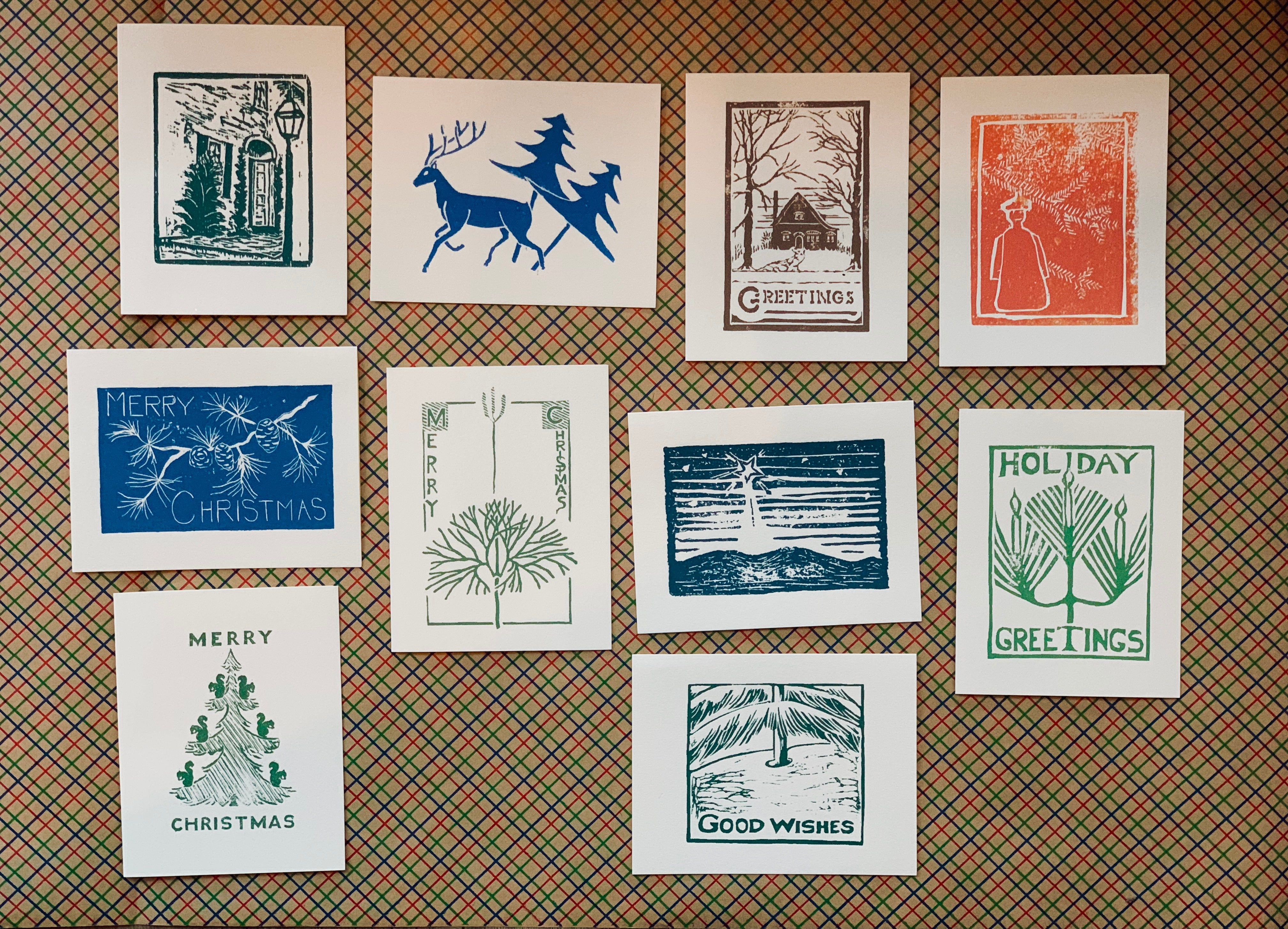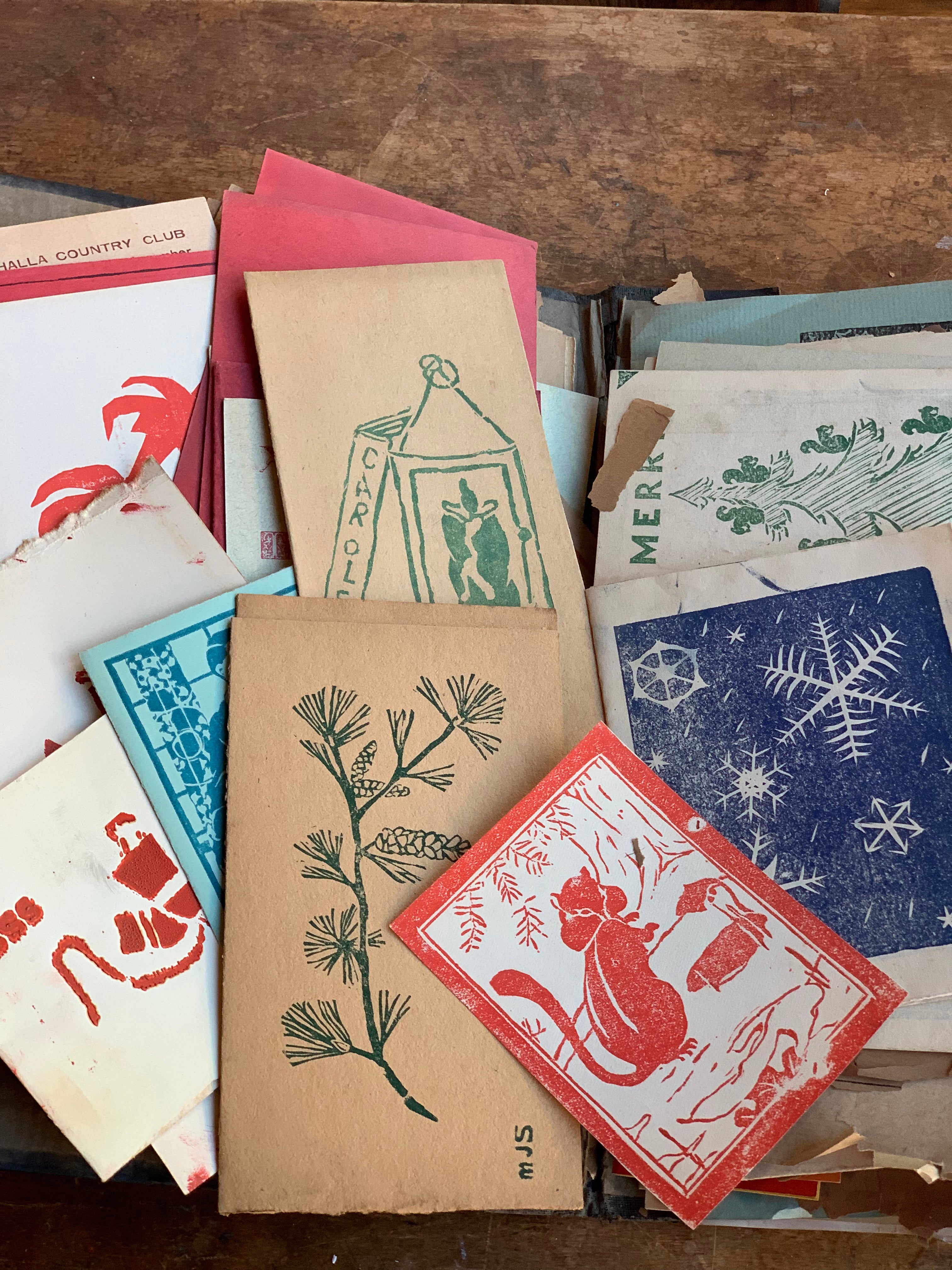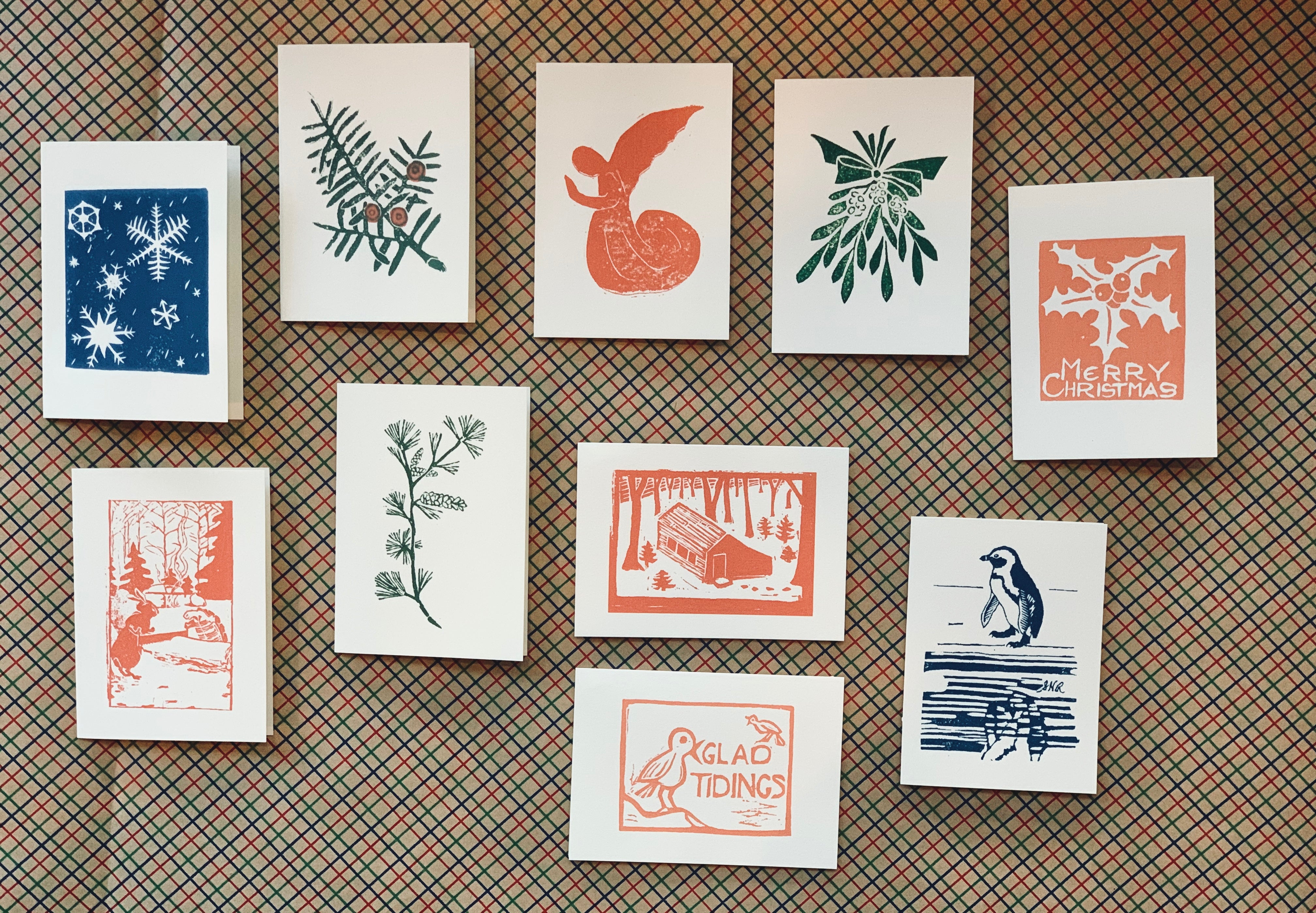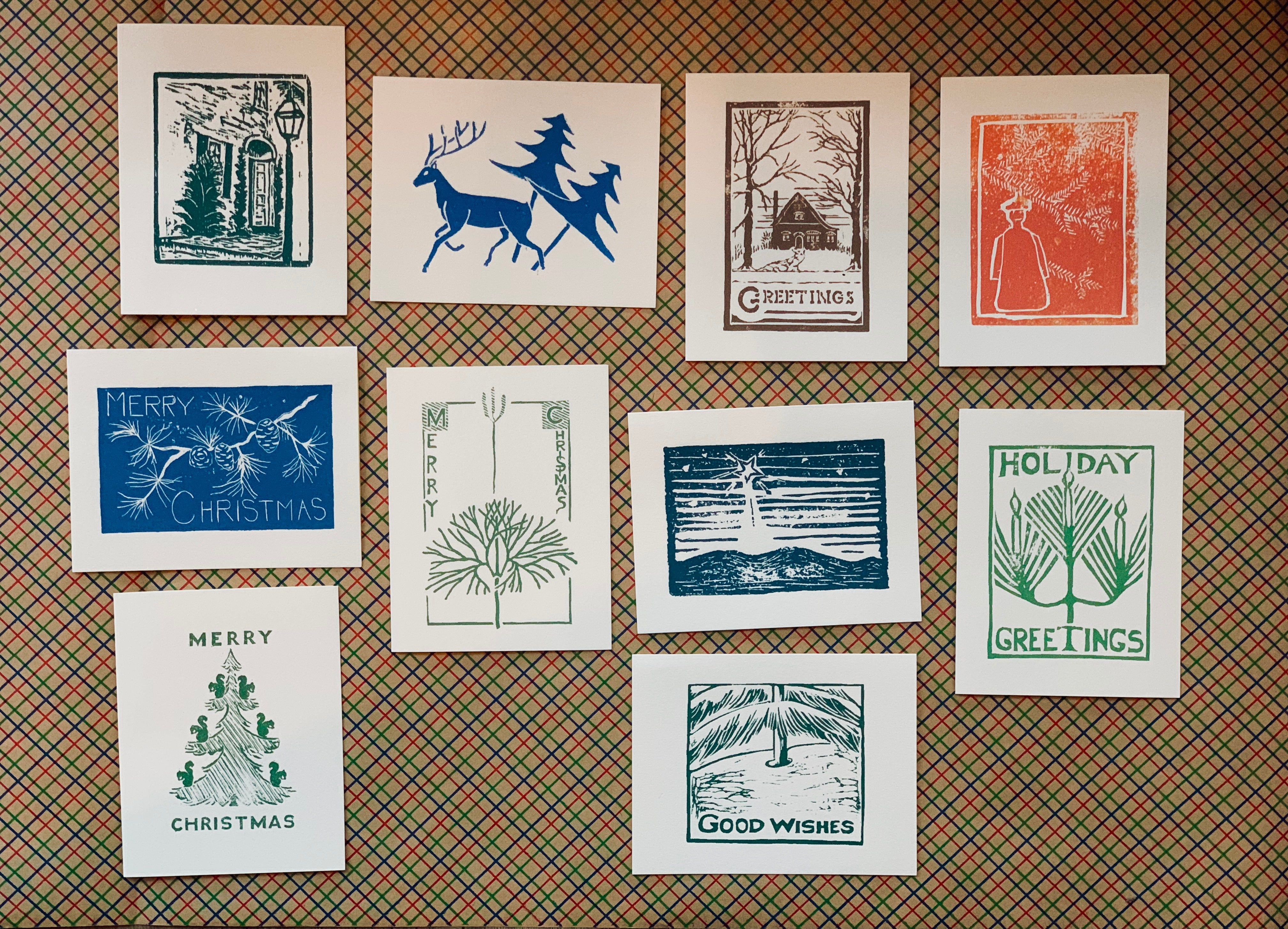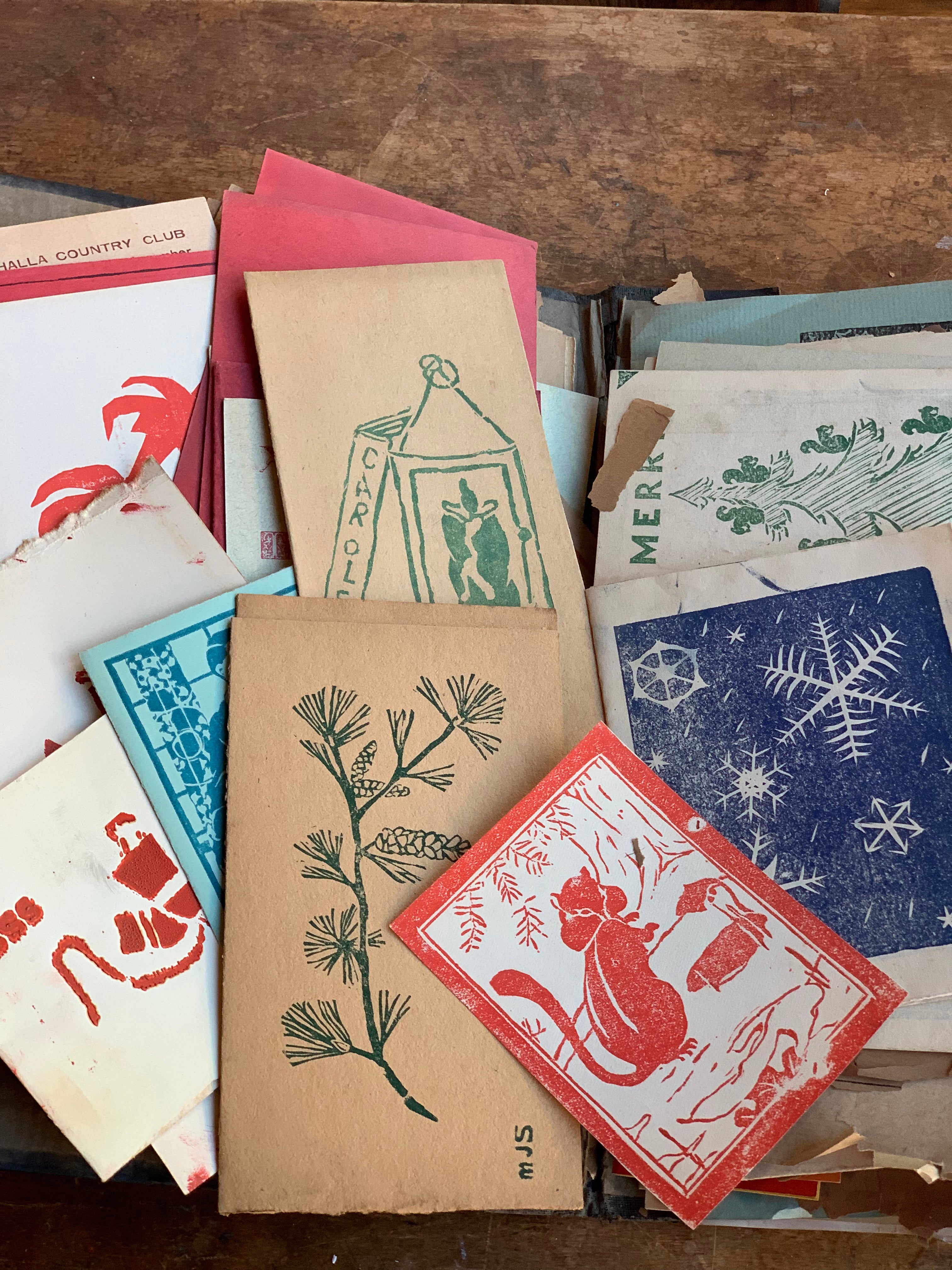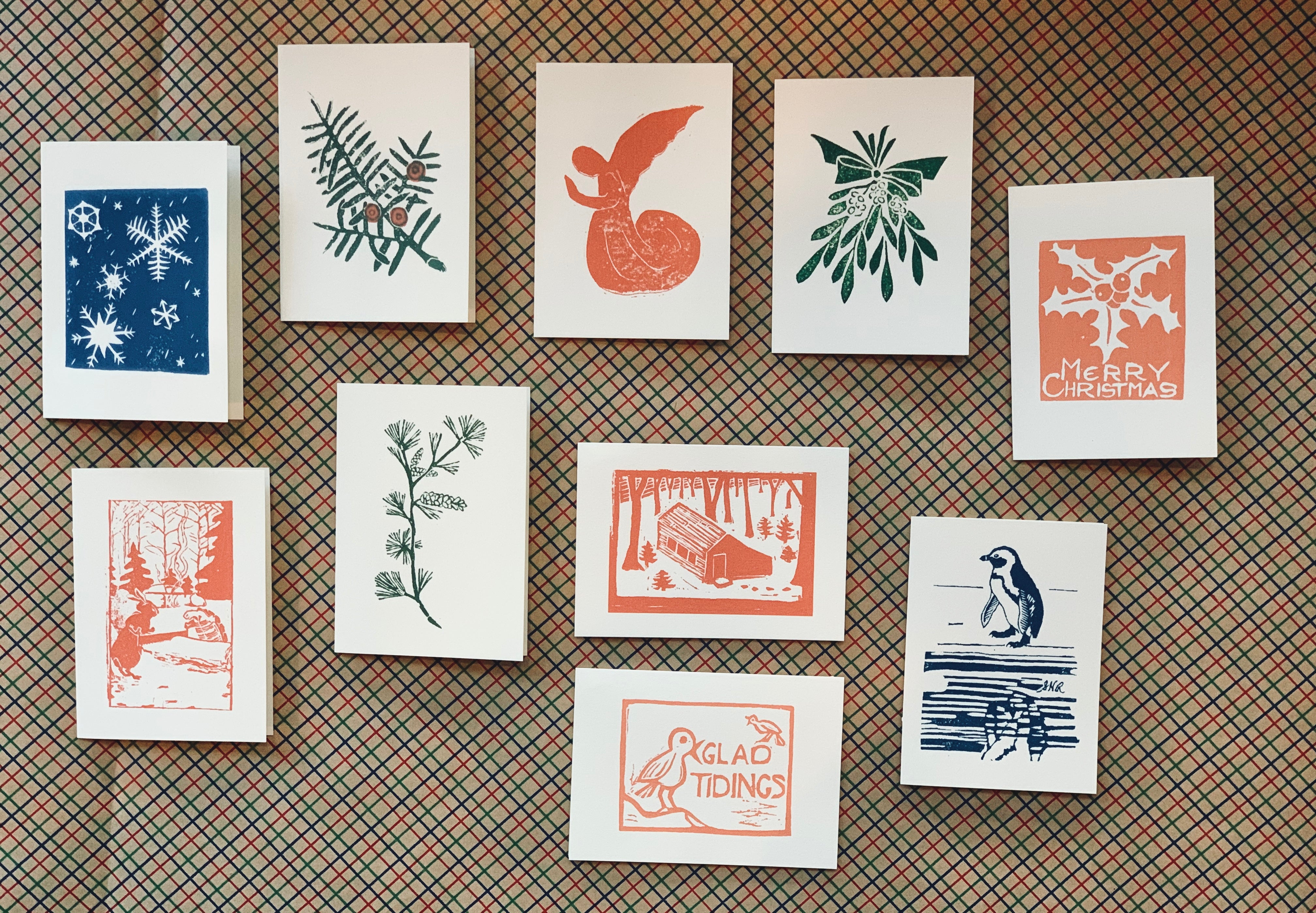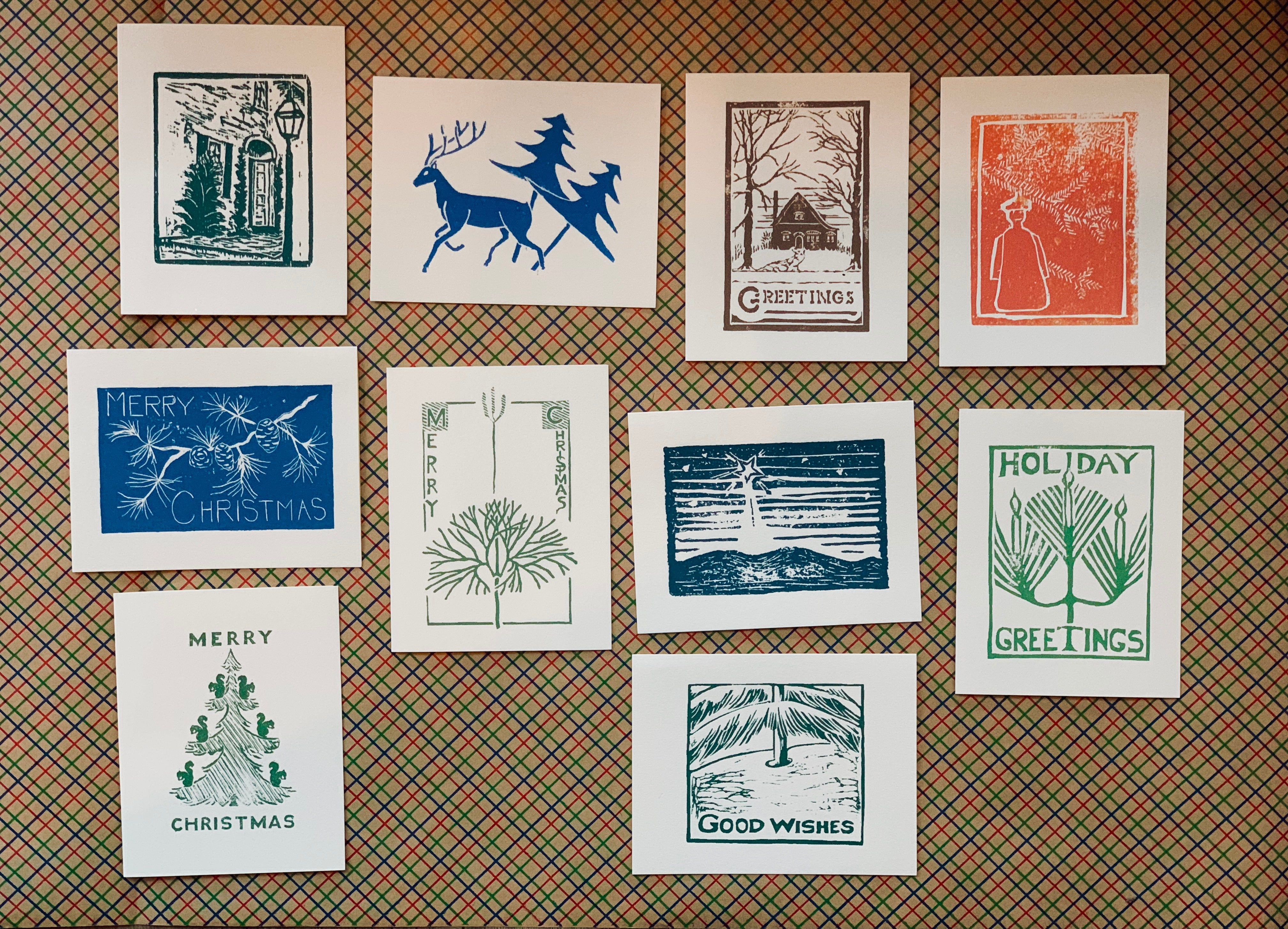 Holiday Card Assortment
We are thrilled to reveal this very special exclusive collection of cards, which we created using images originating from the archives of a historical Montclair, NJ estate!  This was absolutely a right time/right place scenario, as we were invited to deep dive into the splendor of an old private printing outfit from the Shultz Family Home - see the whole story here :(https://www.montclairhistory.org/charles-shultz-house-1) (not Charles M. Schultz of Peanuts fame).
Members of the family hand-carved all of these wood-block prints in the basement of the home to use for their own and friend's holiday cards, and we used the original samples to recreate this glorious collection of cards to share with all of you and keep the beauty alive.
We are offering 2 separate assortments, because there were too many beautiful designs to narrow it down (over 50 overall).  Each assortment includes 6 designs (one set has smaller dimensions than the other, see drop-down menu).  6 folded cards, blank inside, printed on fine natural cardstock with matching envelopes. Too hard to choose? Grab one of each, or contact us directly to print quantities of a single design(price break on quantities).
A portion of the proceeds of these cards will be contributed to The Montclair History Center.
Please allow a few days to produce and ship your order and be mindful of current shipping delays.  Beautiful all throughout the holiday season into the New Year!