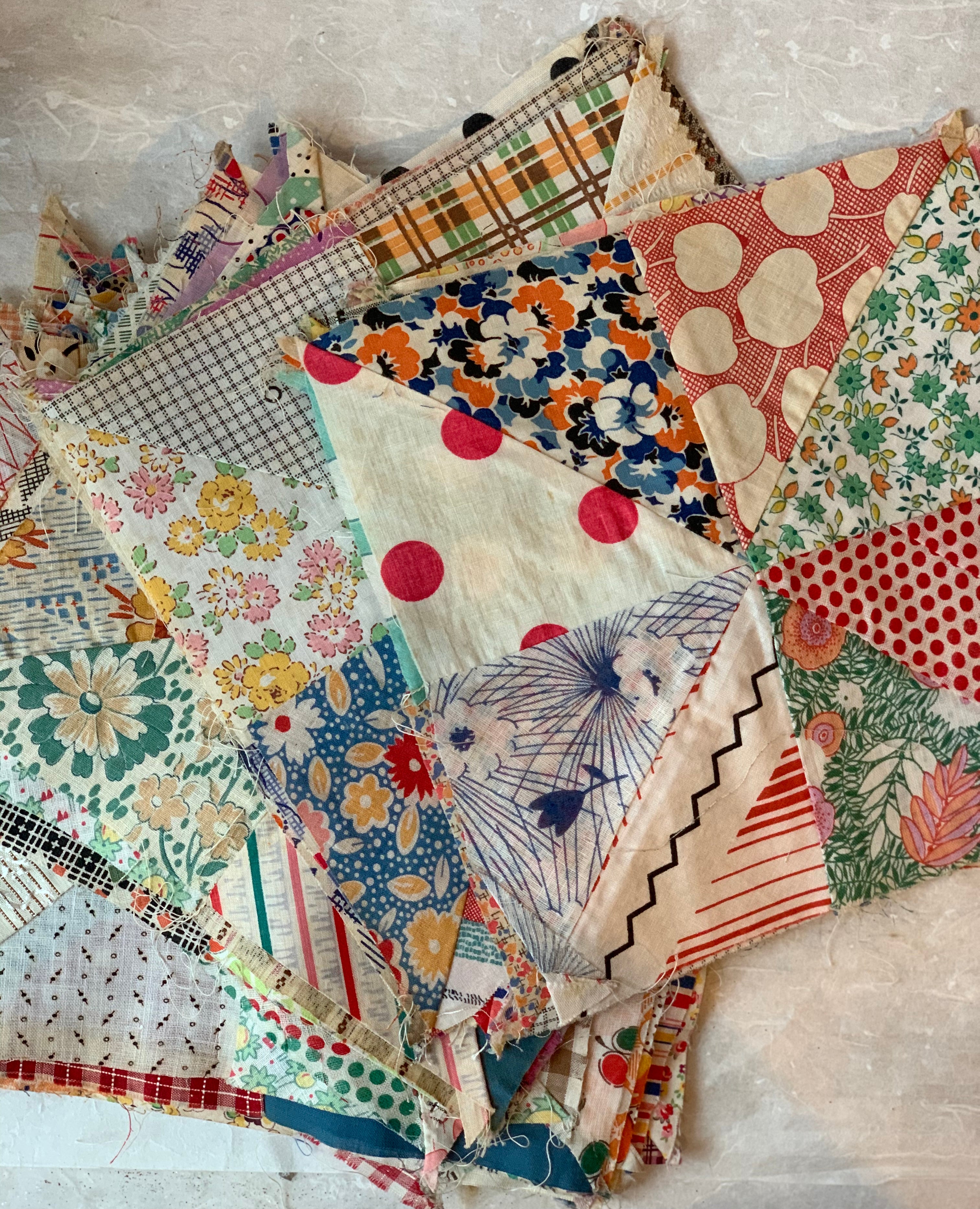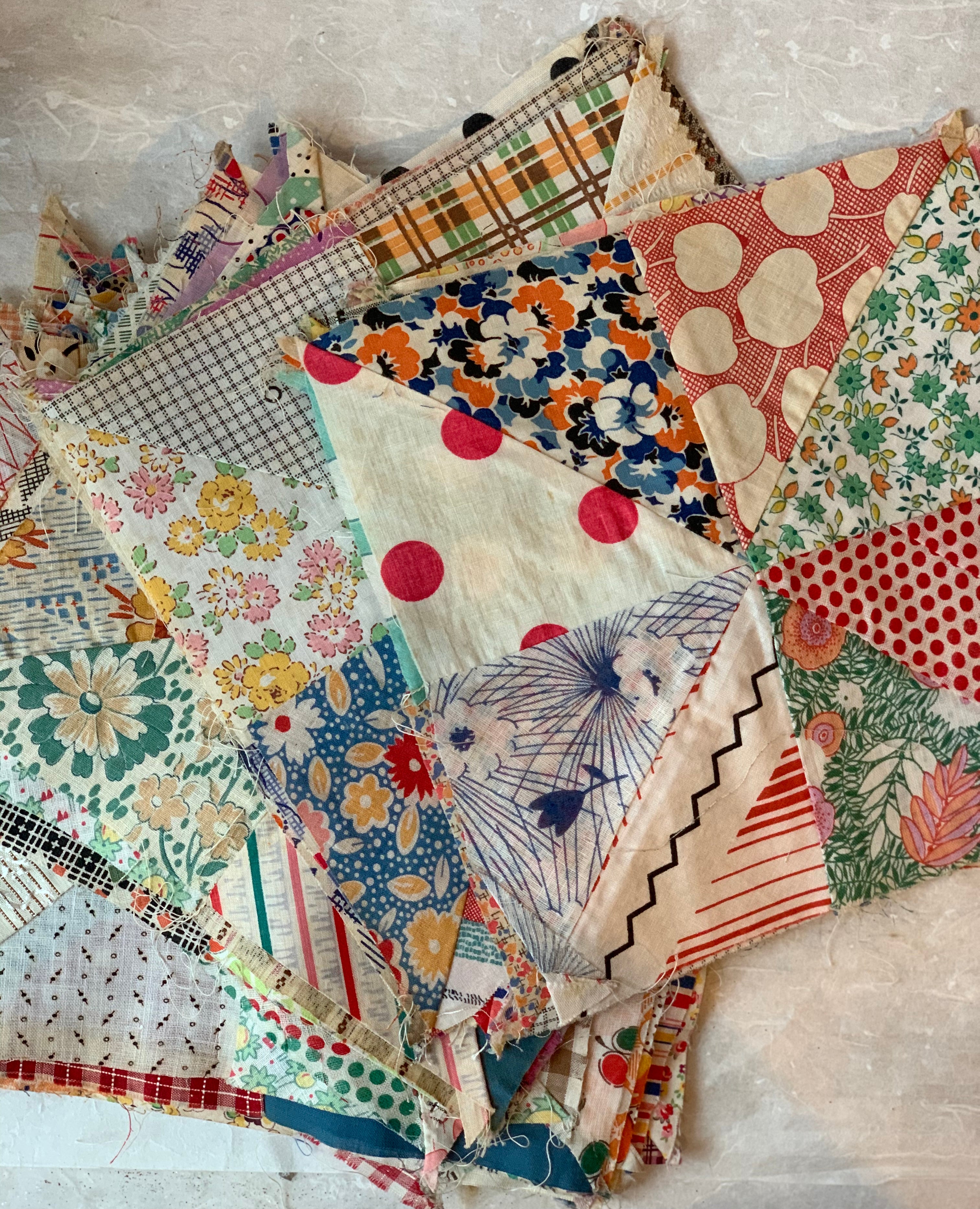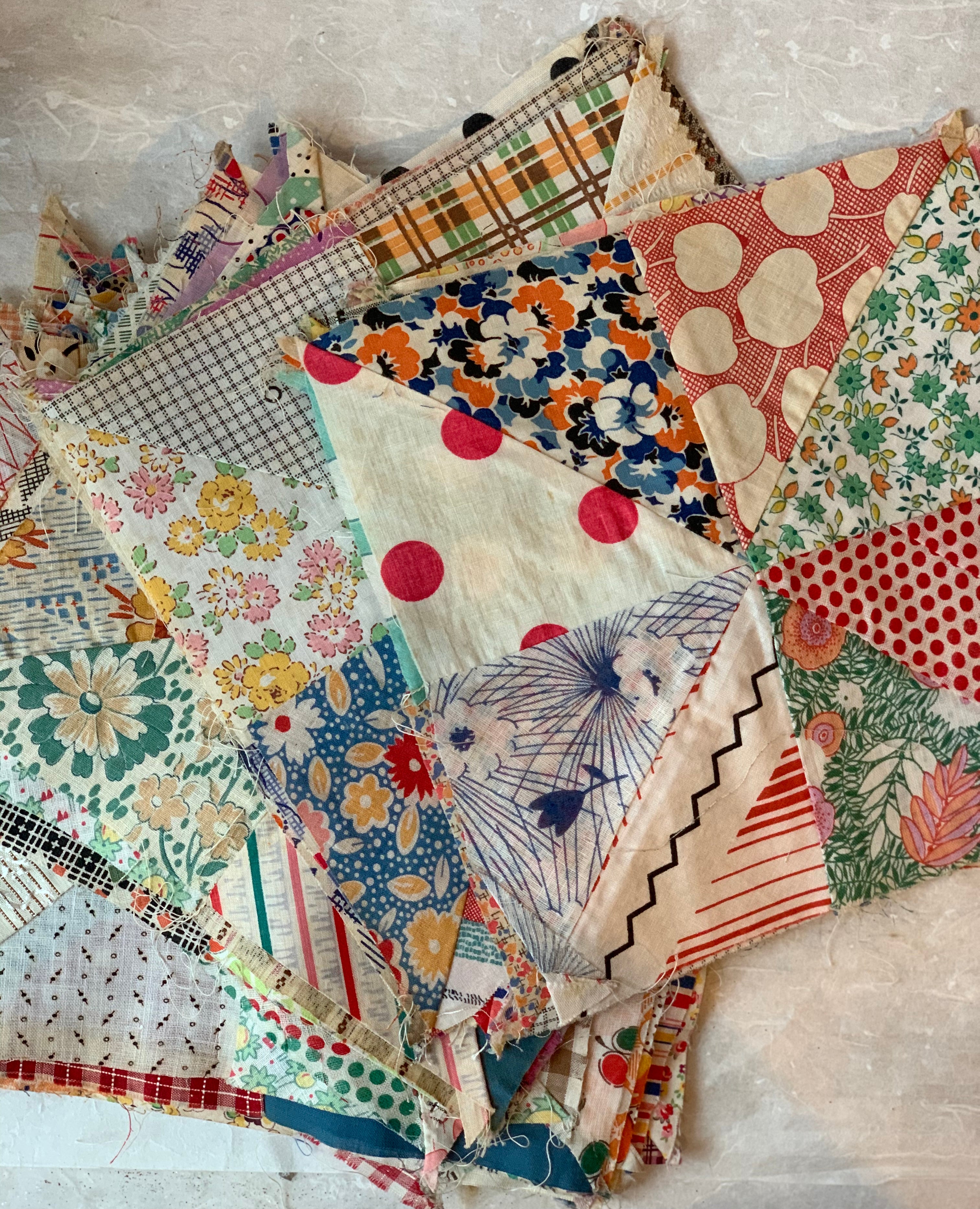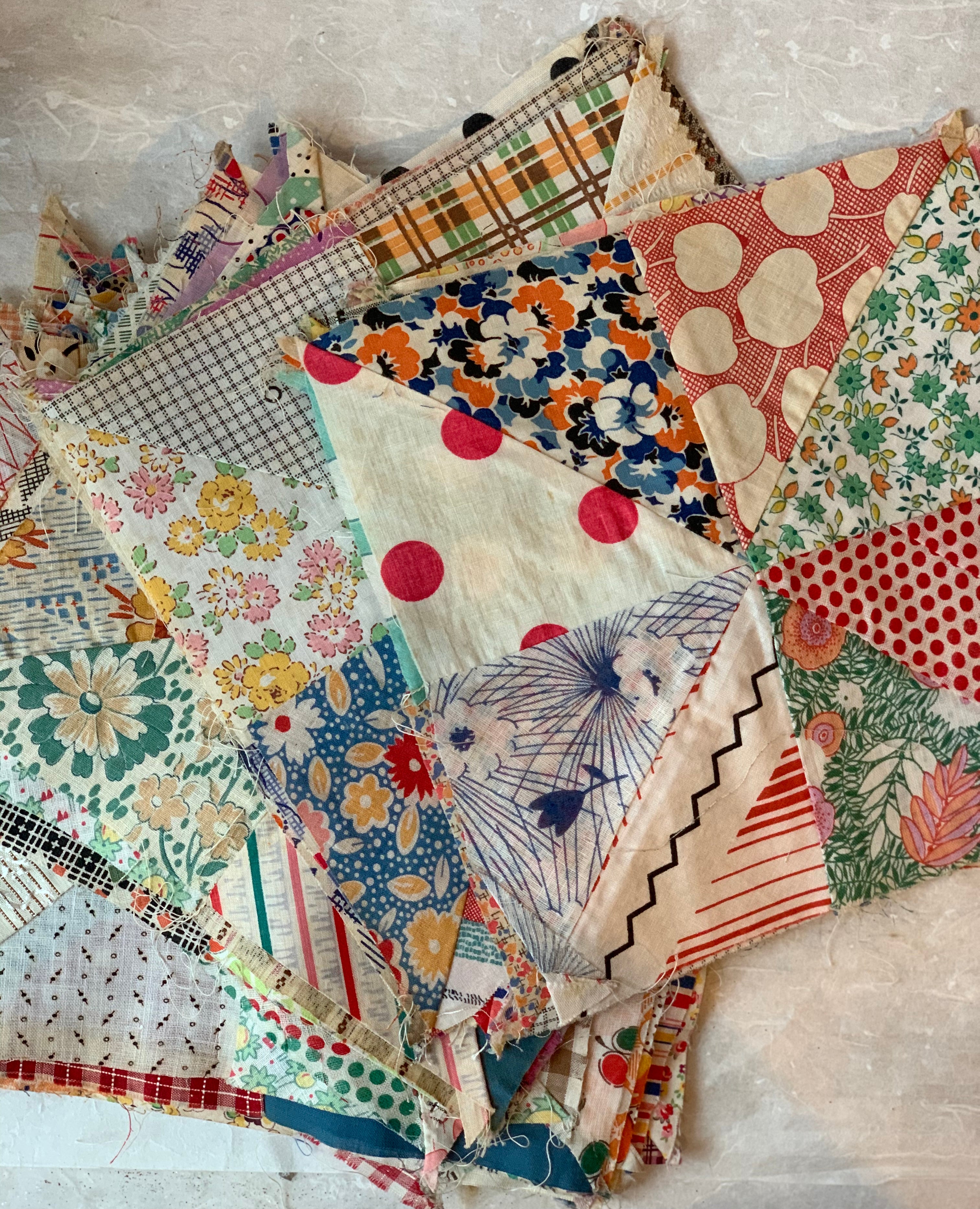 Furoshiki wrap with Antique quilting square
We have a small but beautiful collection of quilting squares to share with you. Combinations of delightfully faded patterns from the 1940's sewn together for future quilts.  We love to use these in the shop to wrap tiny gifts in the classic Japanese Furoshiki style.
Each measures 8" square.
Although each is complete unique, they do have a similar feel. Please allow us to select one for you, as we are unable to photograph and describe each separately.  We promise  you won't be disappointed.
Happy to wrap up your tiniest shop purchase if you select 'wrap my parcel'.