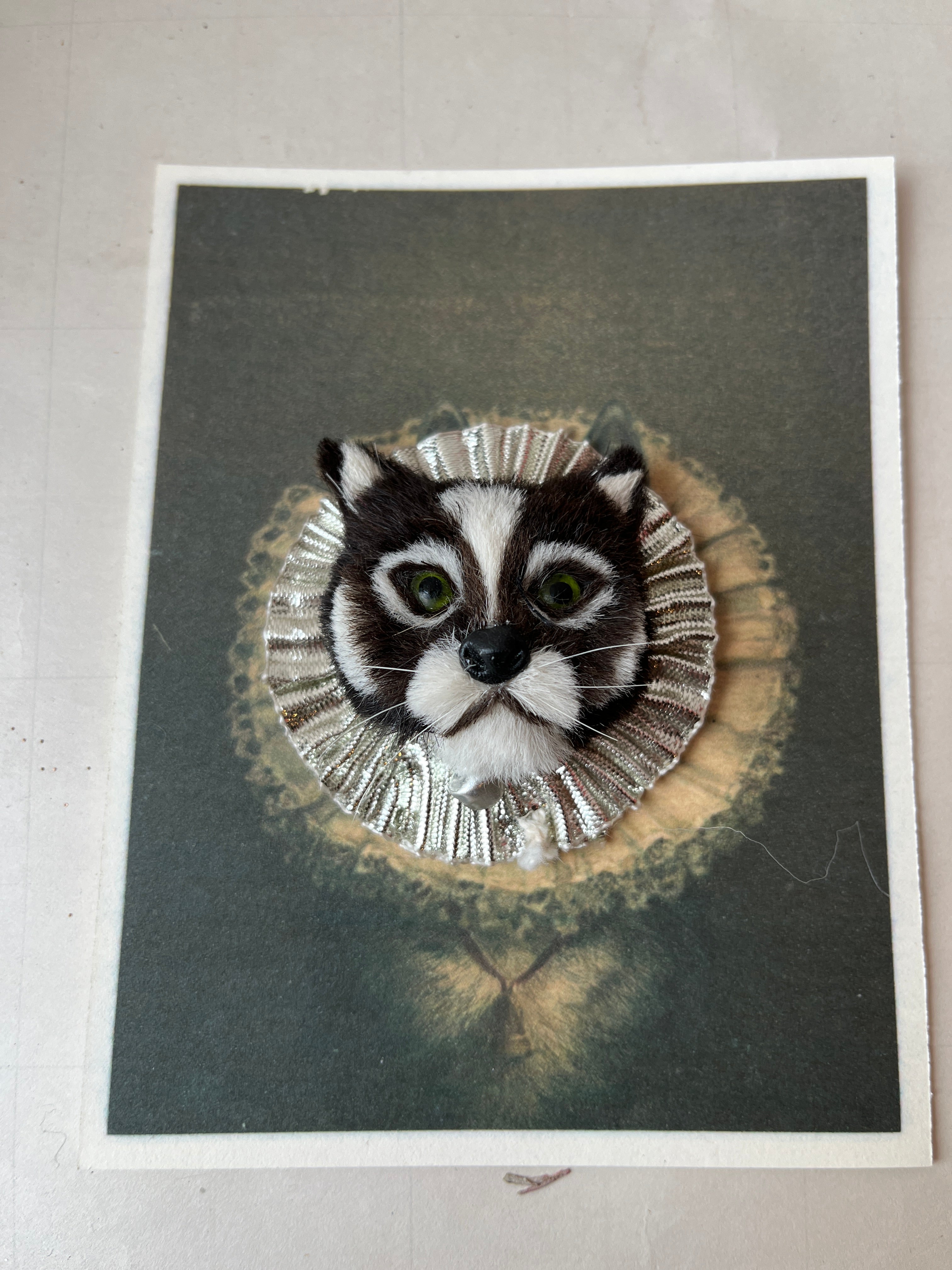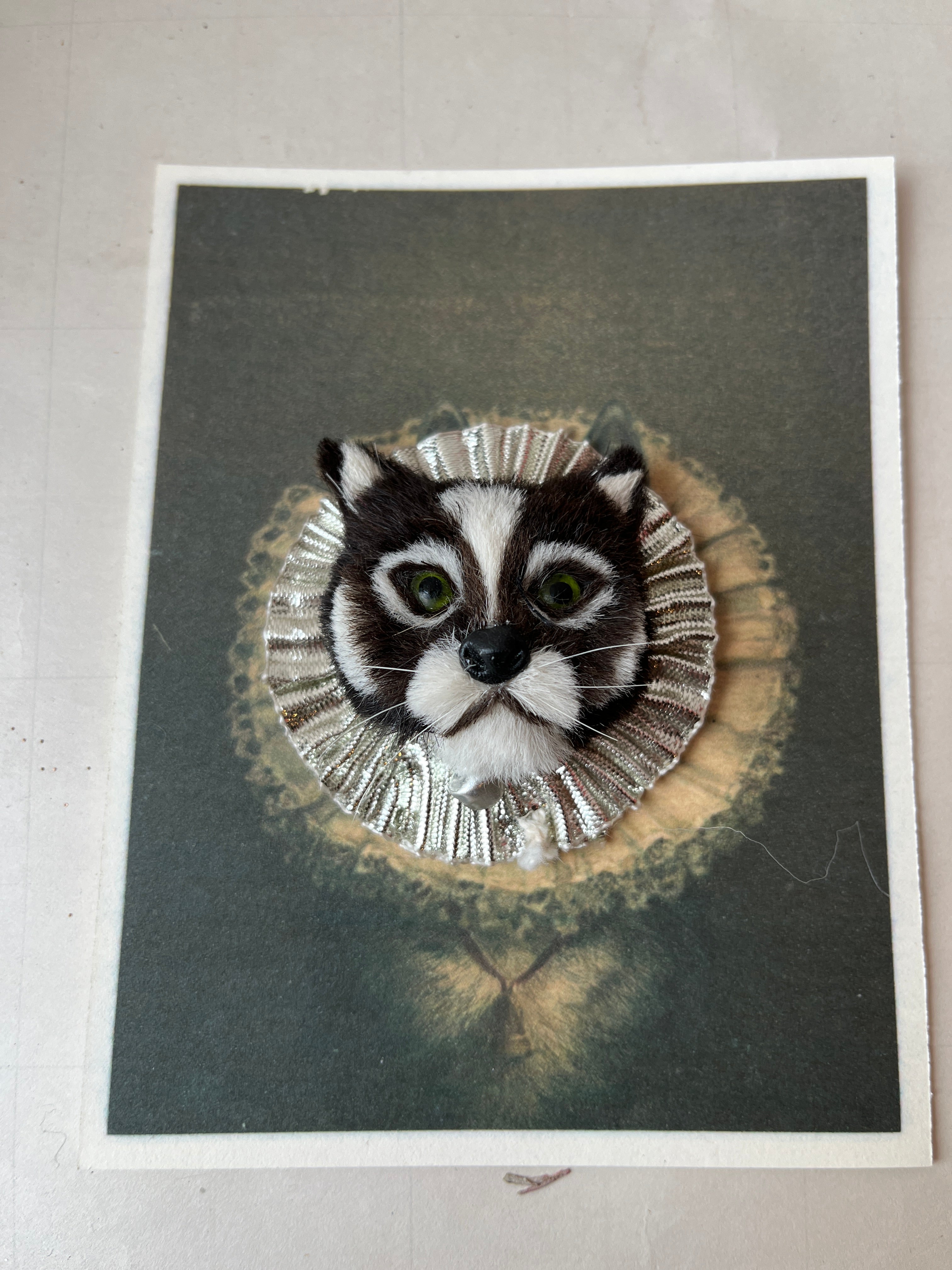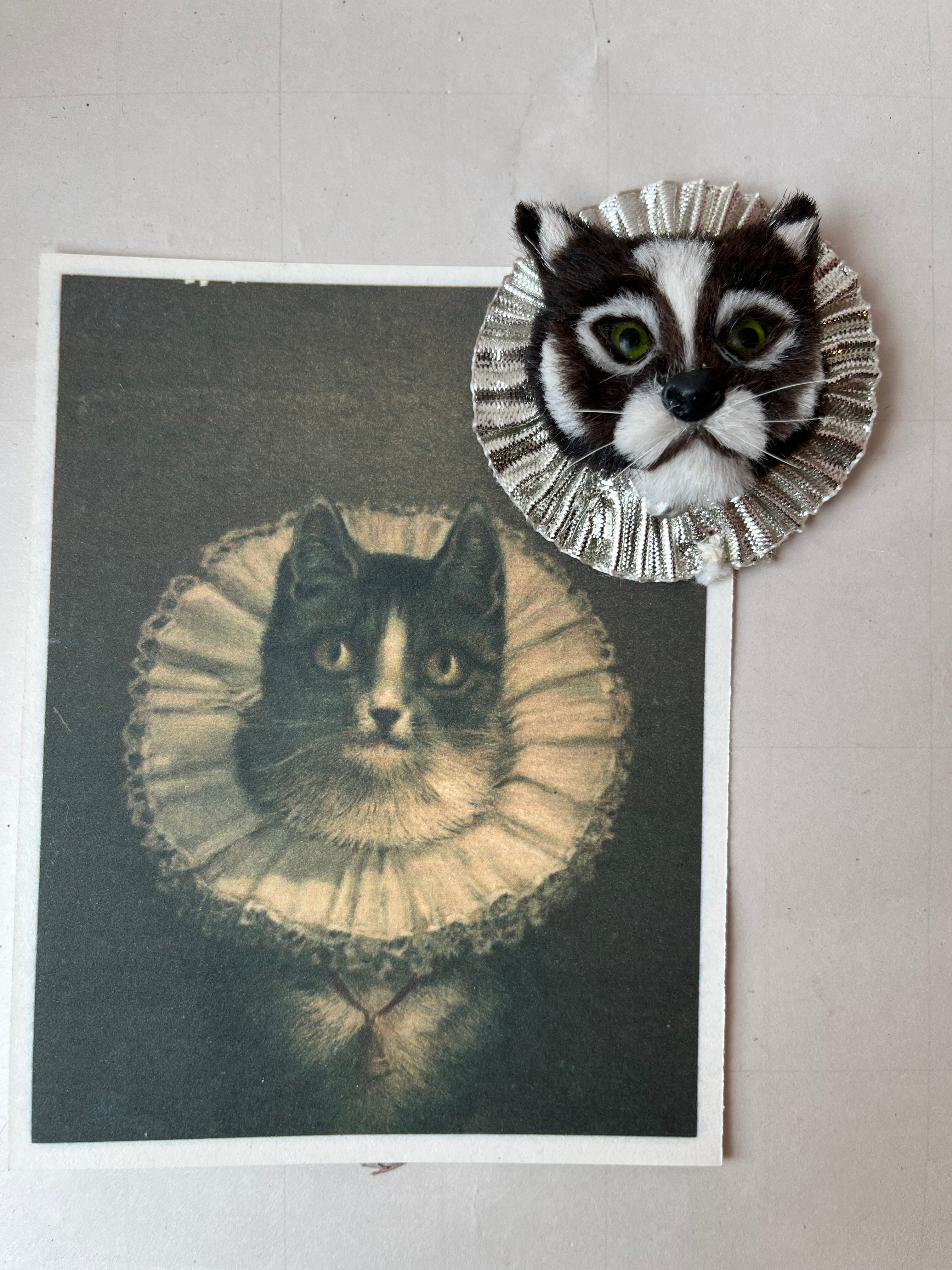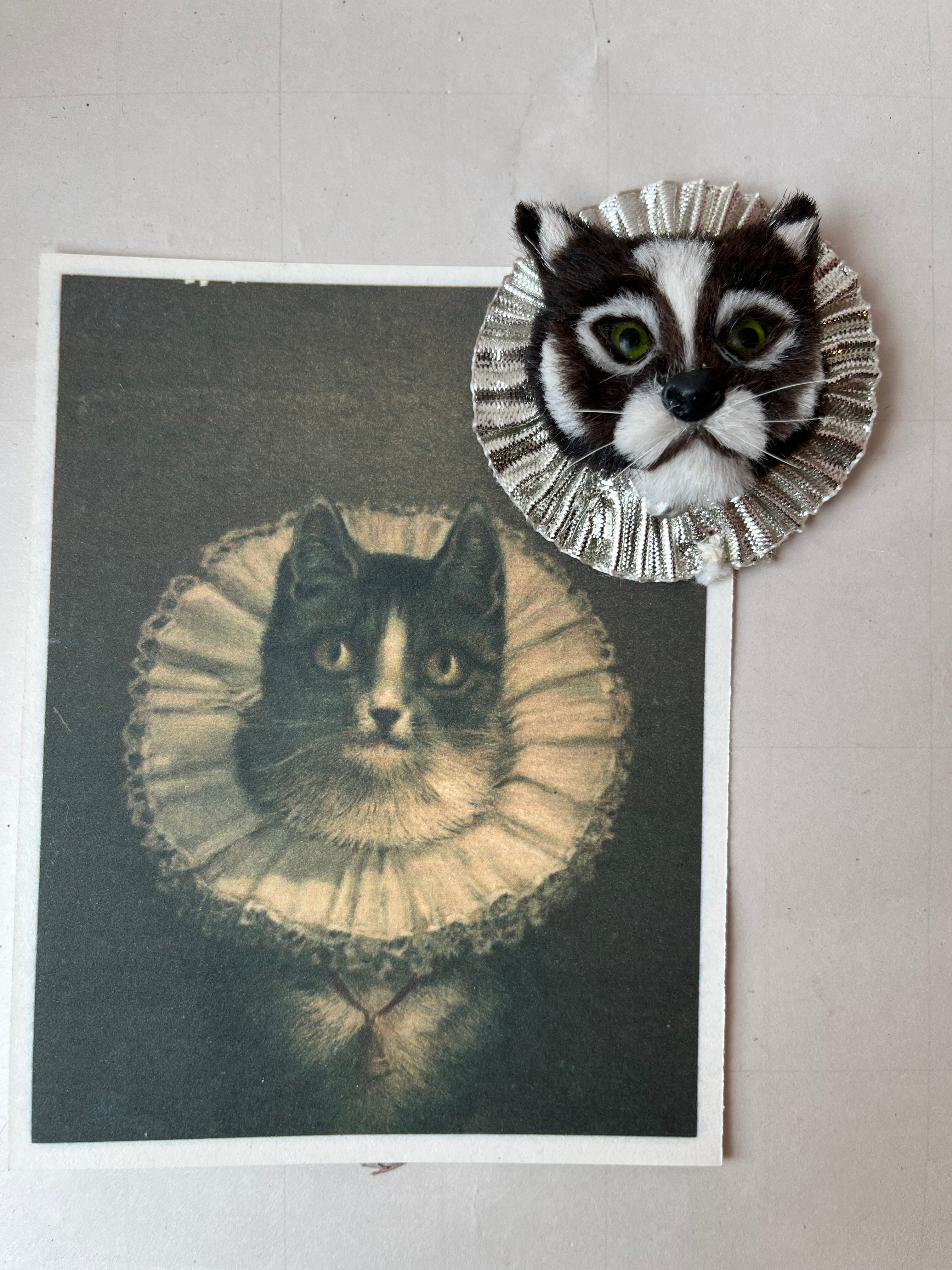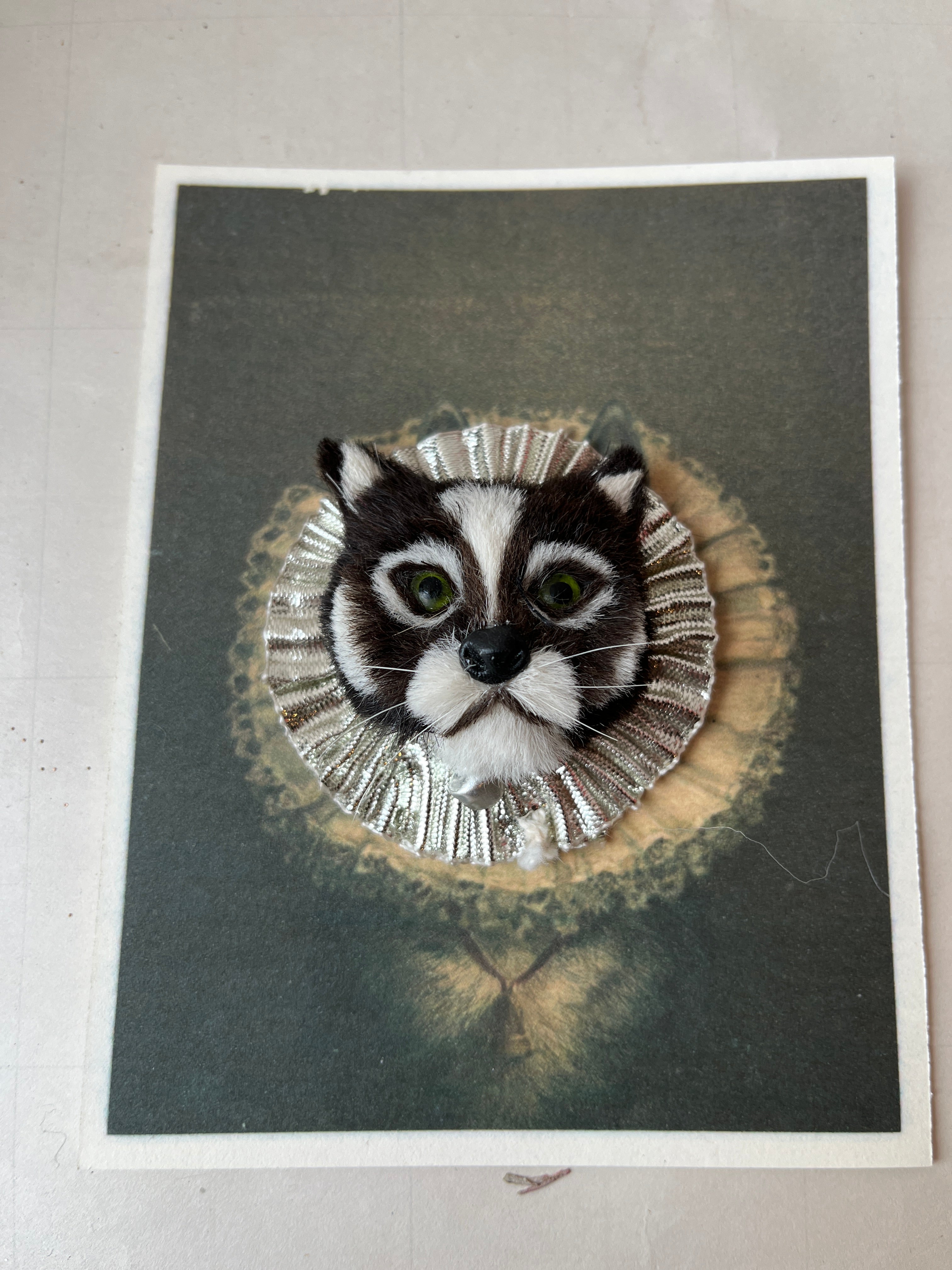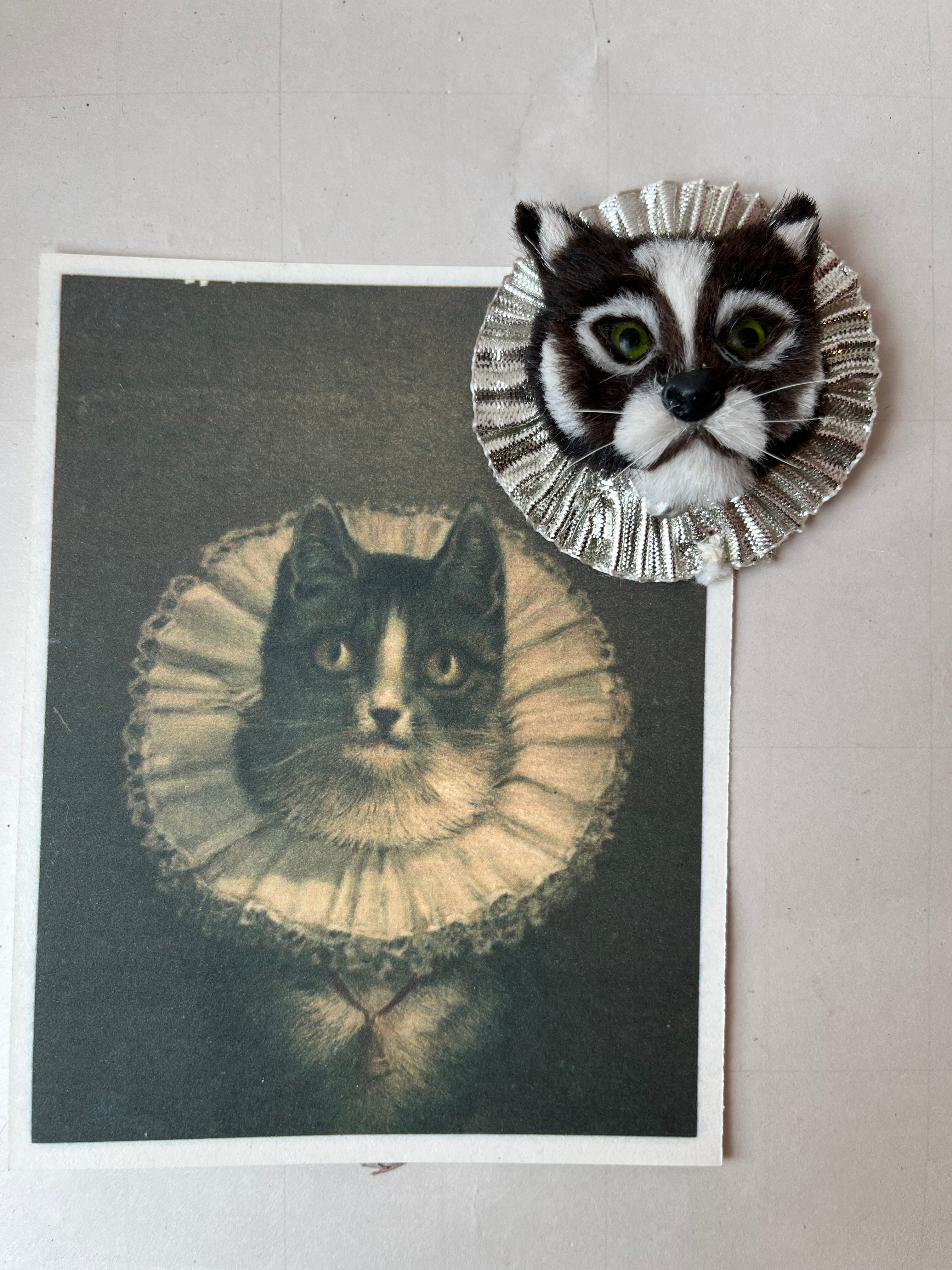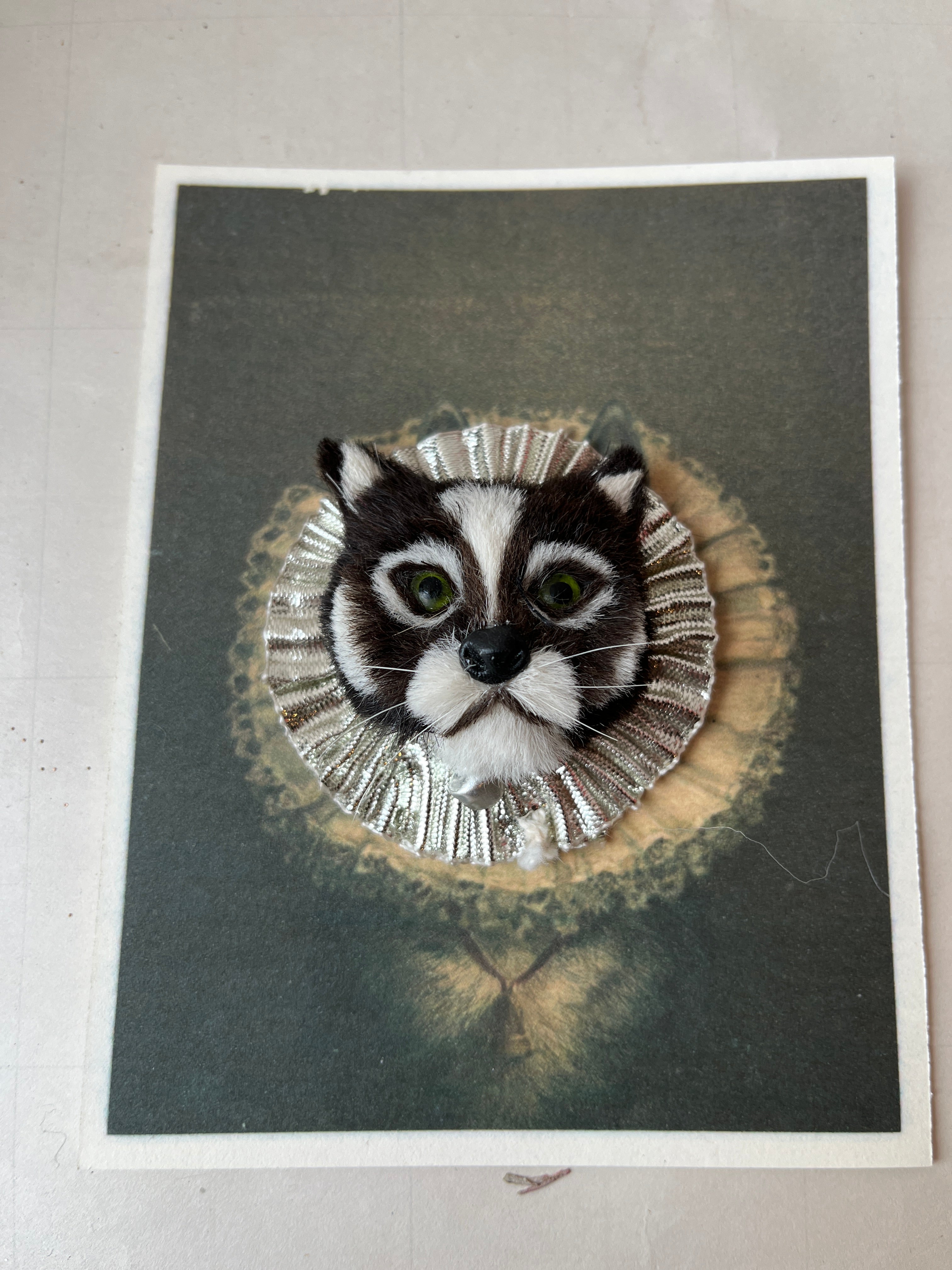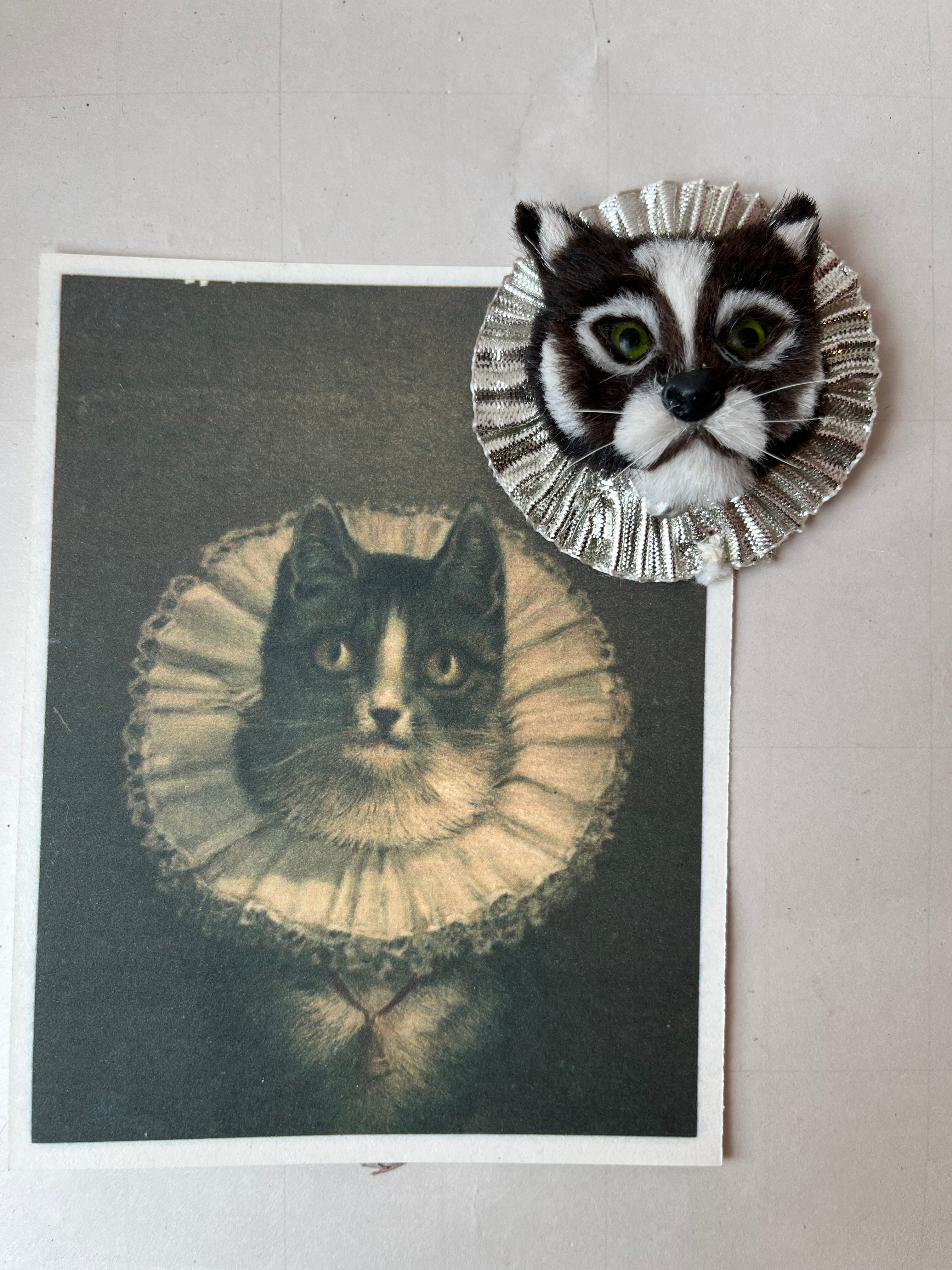 Foxy Kitty in the Ruff
We magically found and recreated an antique portrait of our favorite face, the furry fox/cat!  This little novelty pin, 70's new old stock, is adorned with a metallic ribbon collar and bell, mirroring its portrait. 

Blonde or brunette, comes with a printed portrait postcard.
while supplies last.