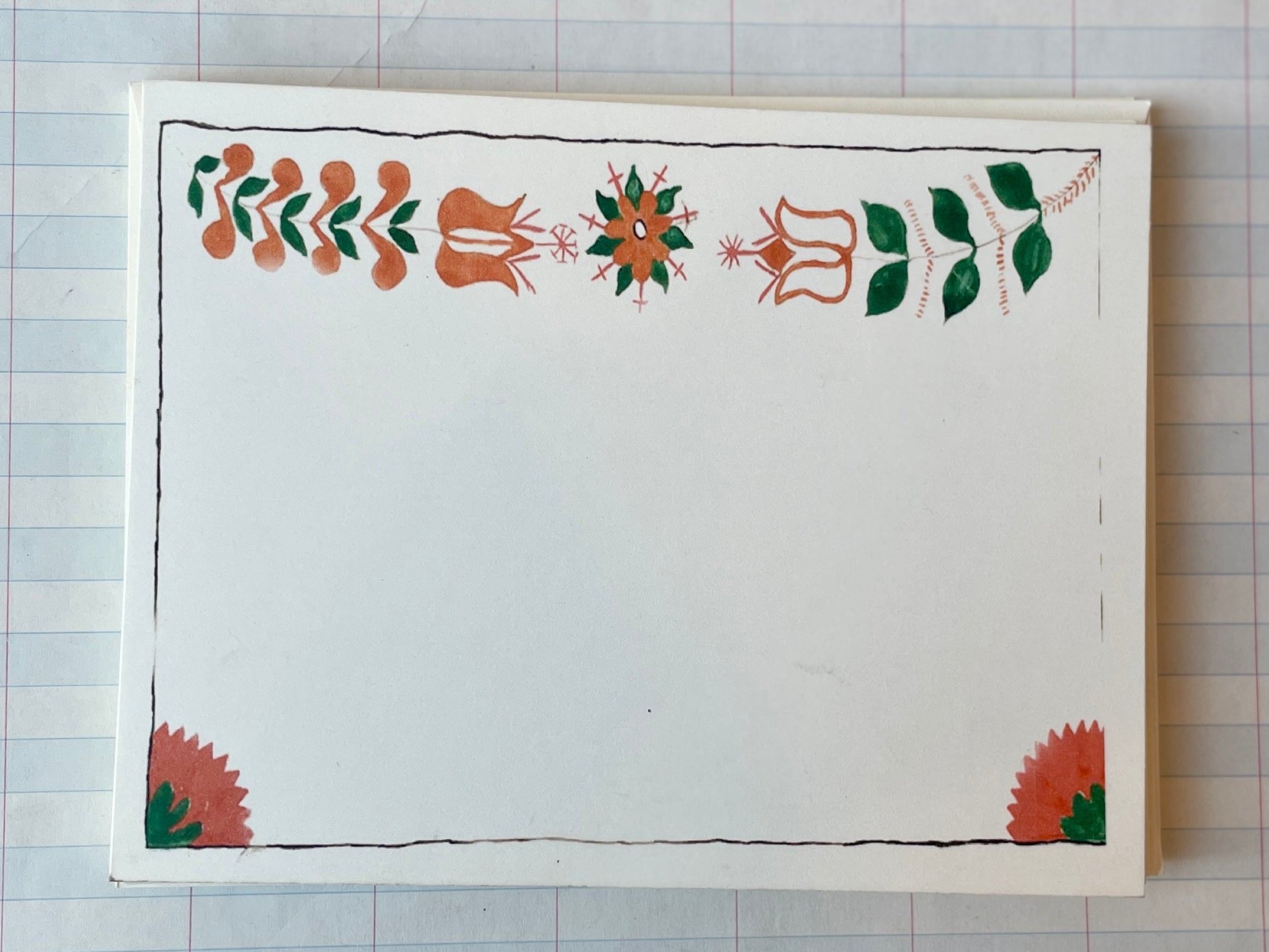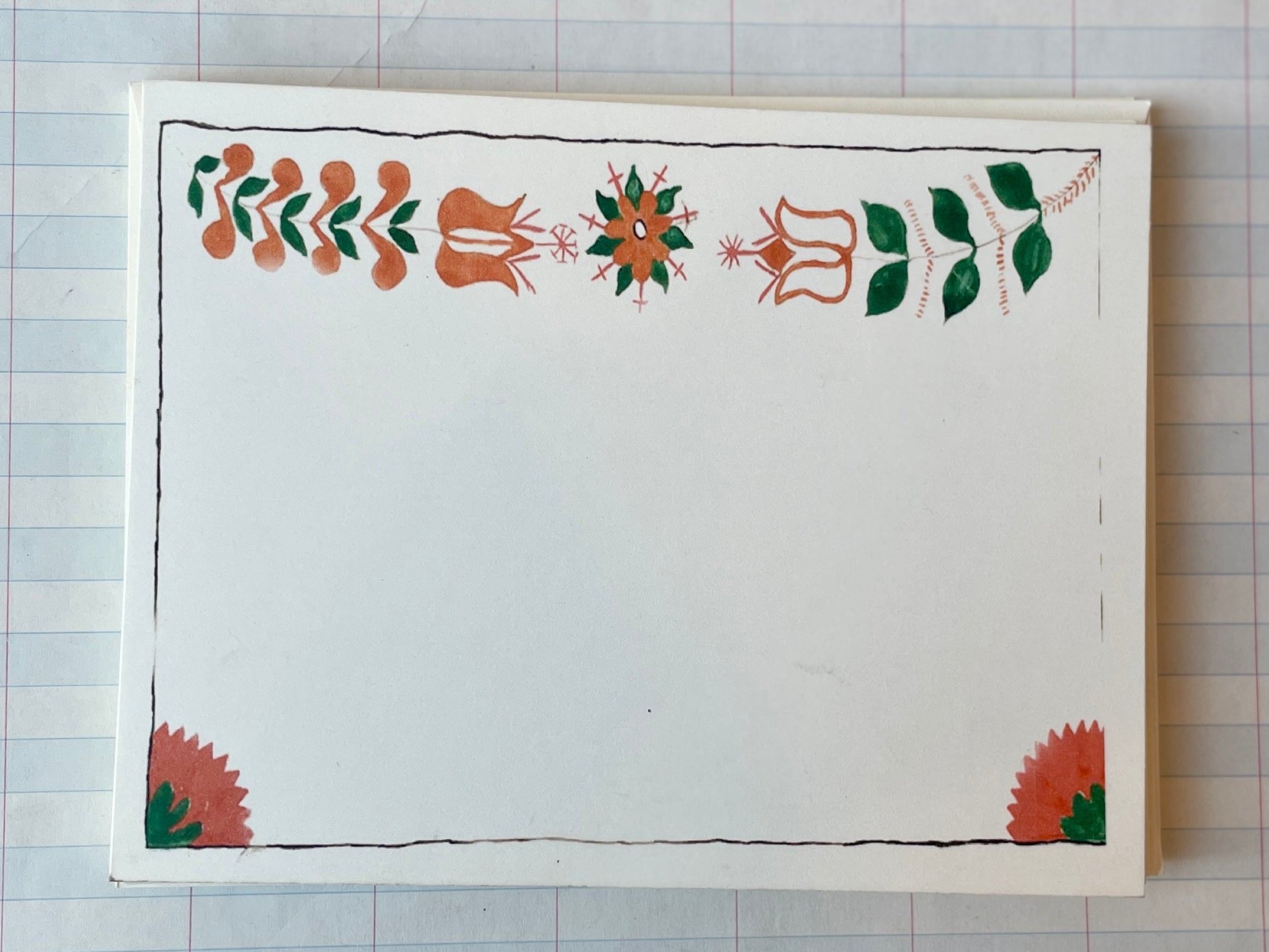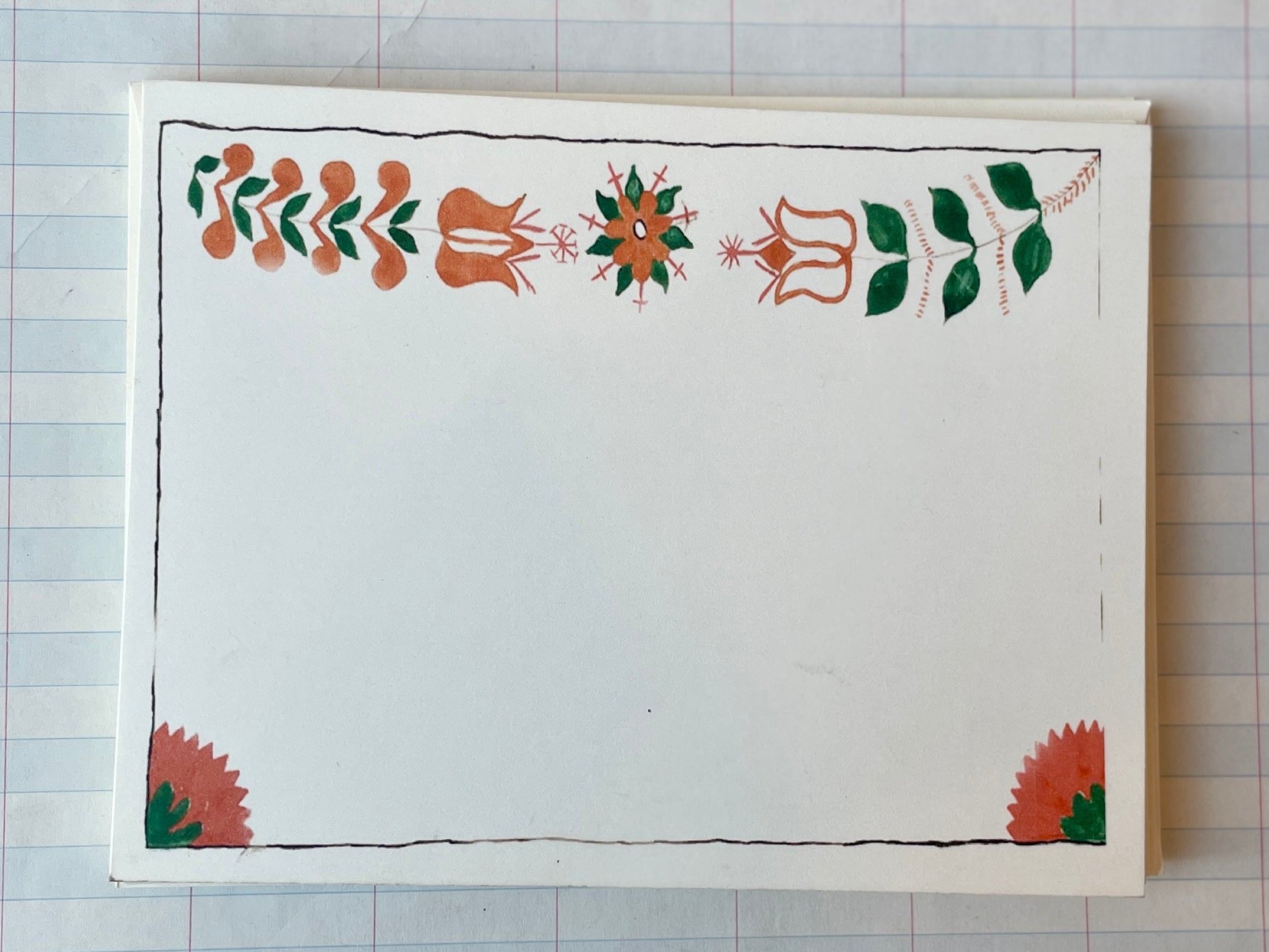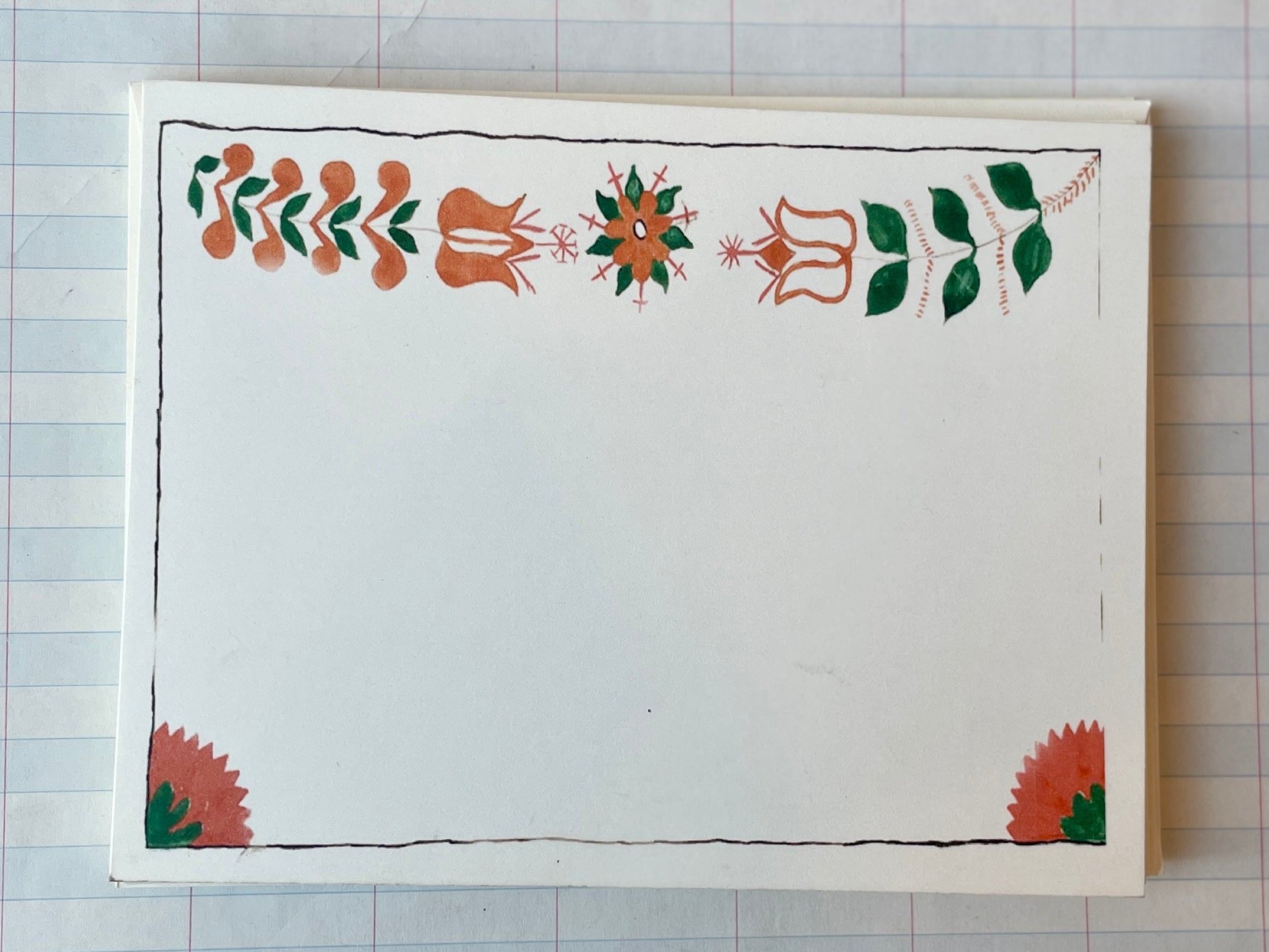 Folk Art Tulip Banner Notecards
Centuries-old beautiful and naive illustration originating from a wedding or birth certicate is revived on these small cards, befitting of the simplest sentiment.  Thank you, I Love You, Great Friend, Special Date, or any tiny hand-written note, you name it. 
Six 4 1/2 x 5 1/2 flat creamy white heavyweight cards with matching envelopes.