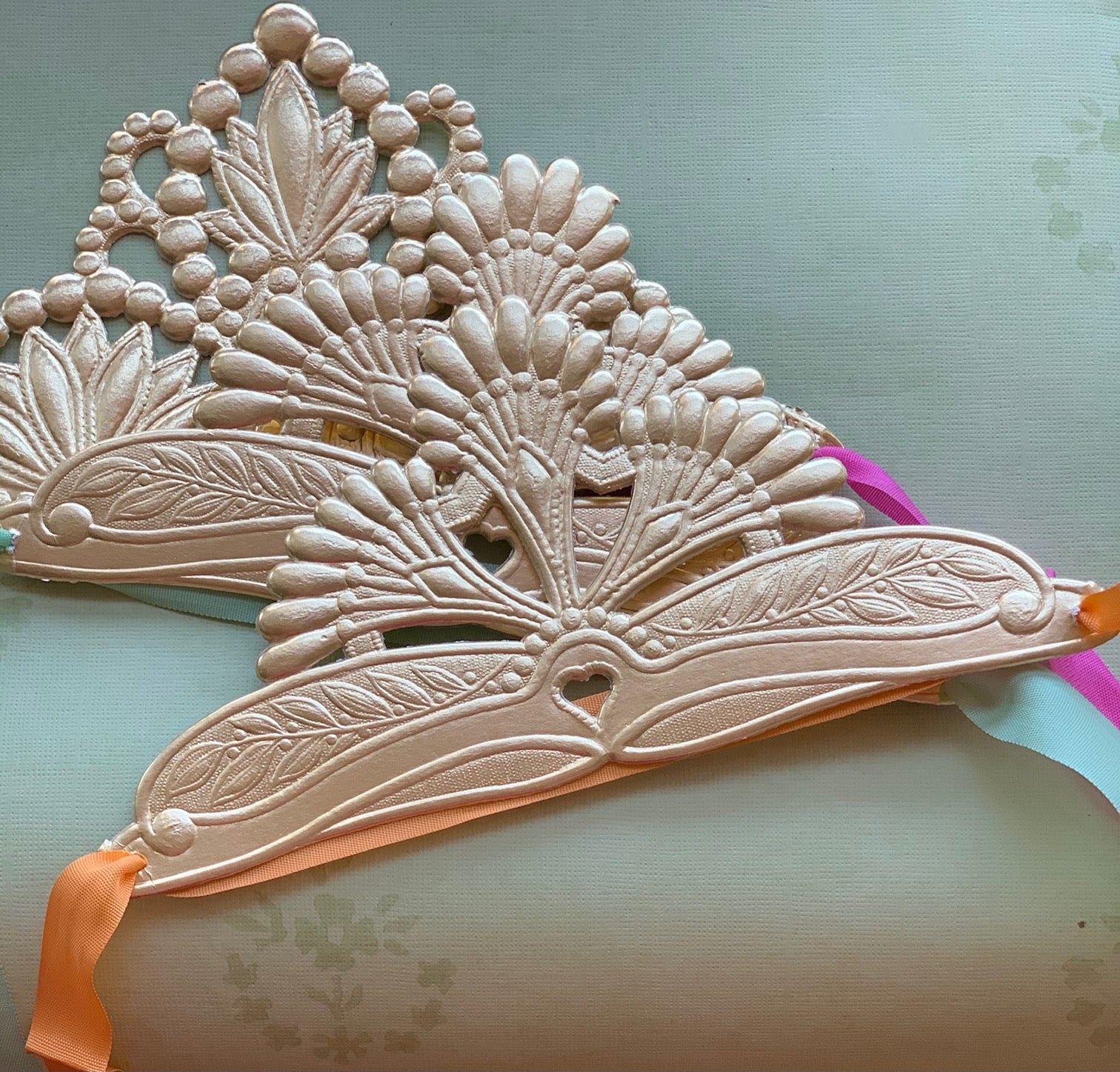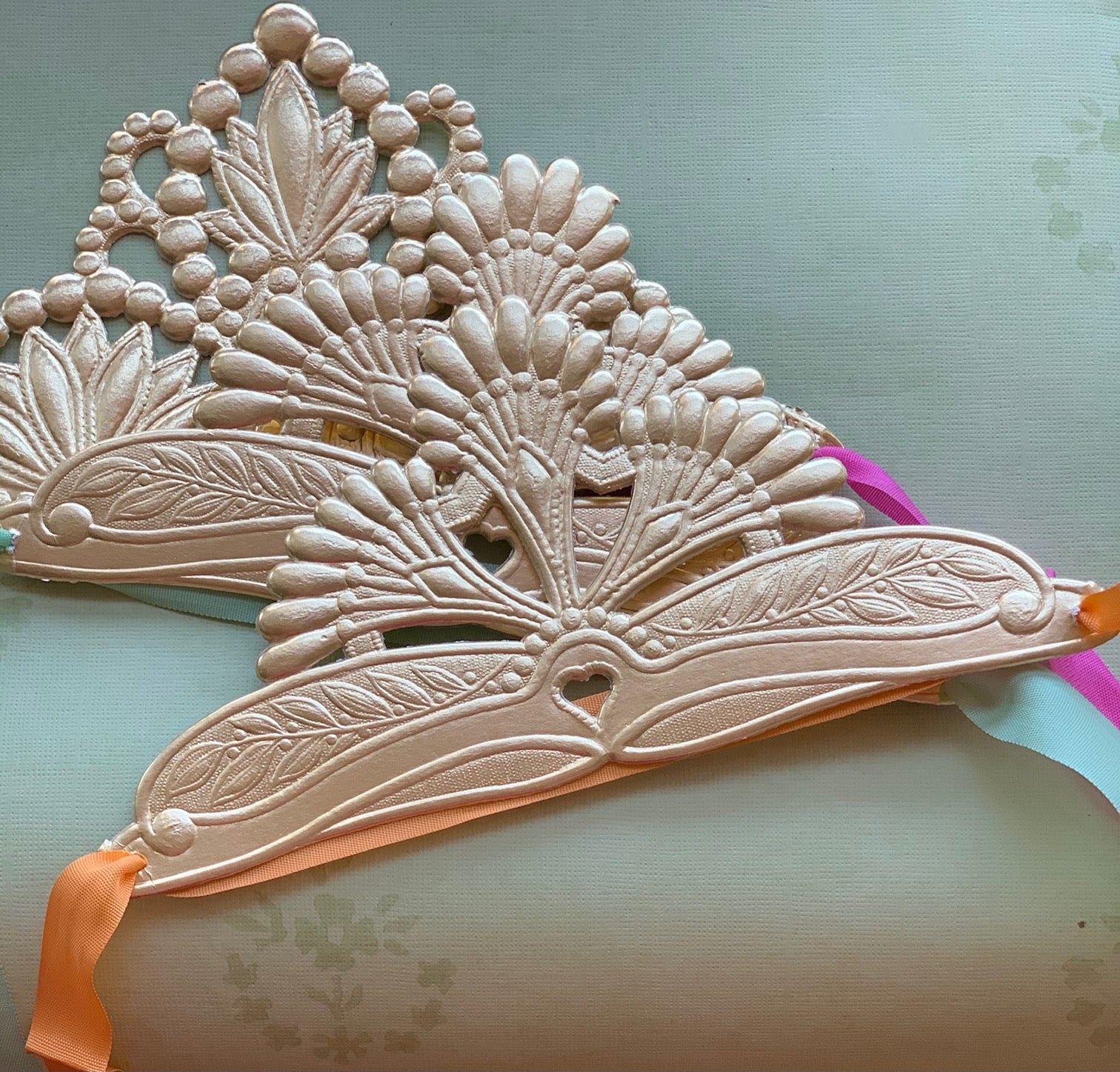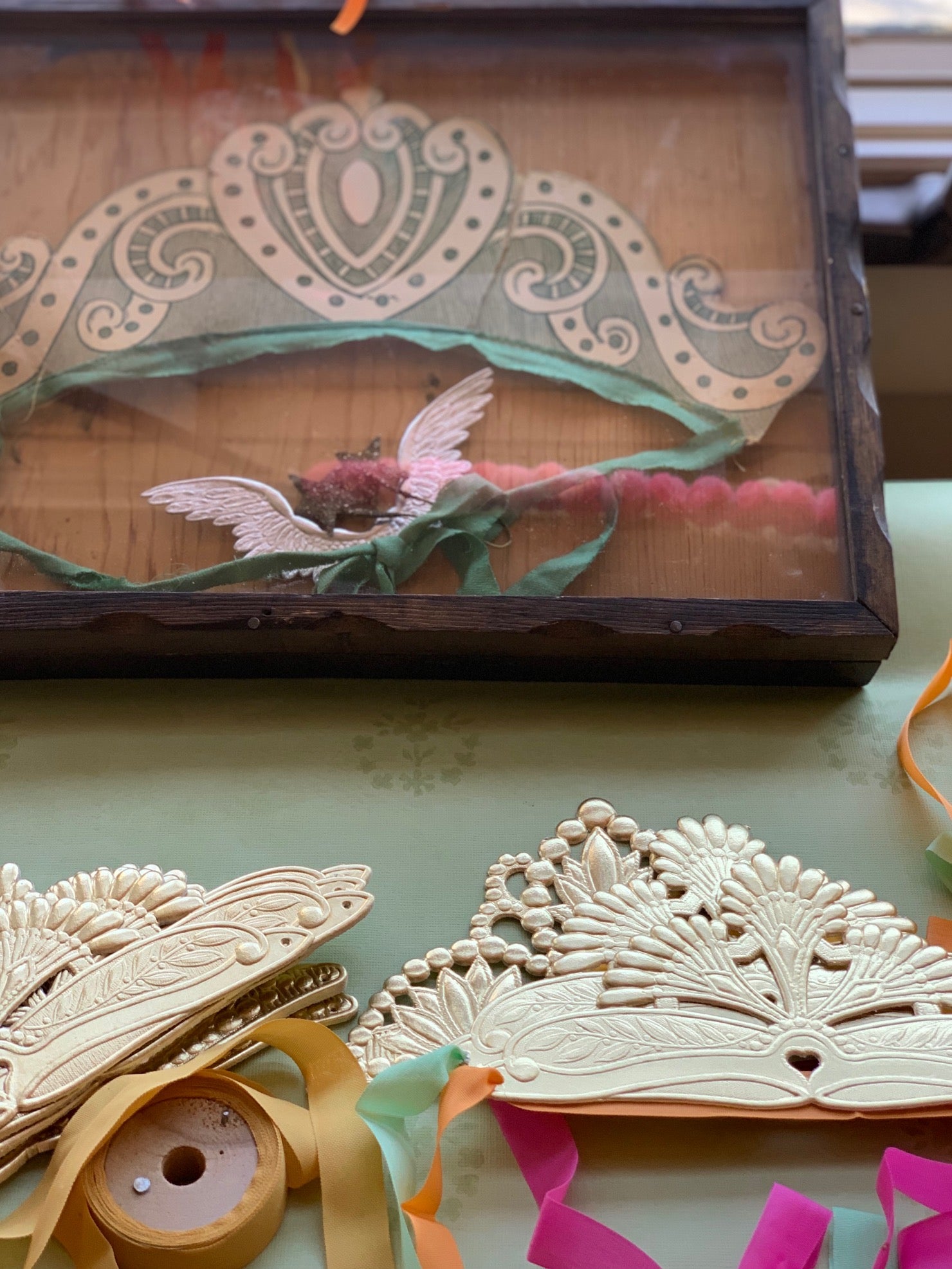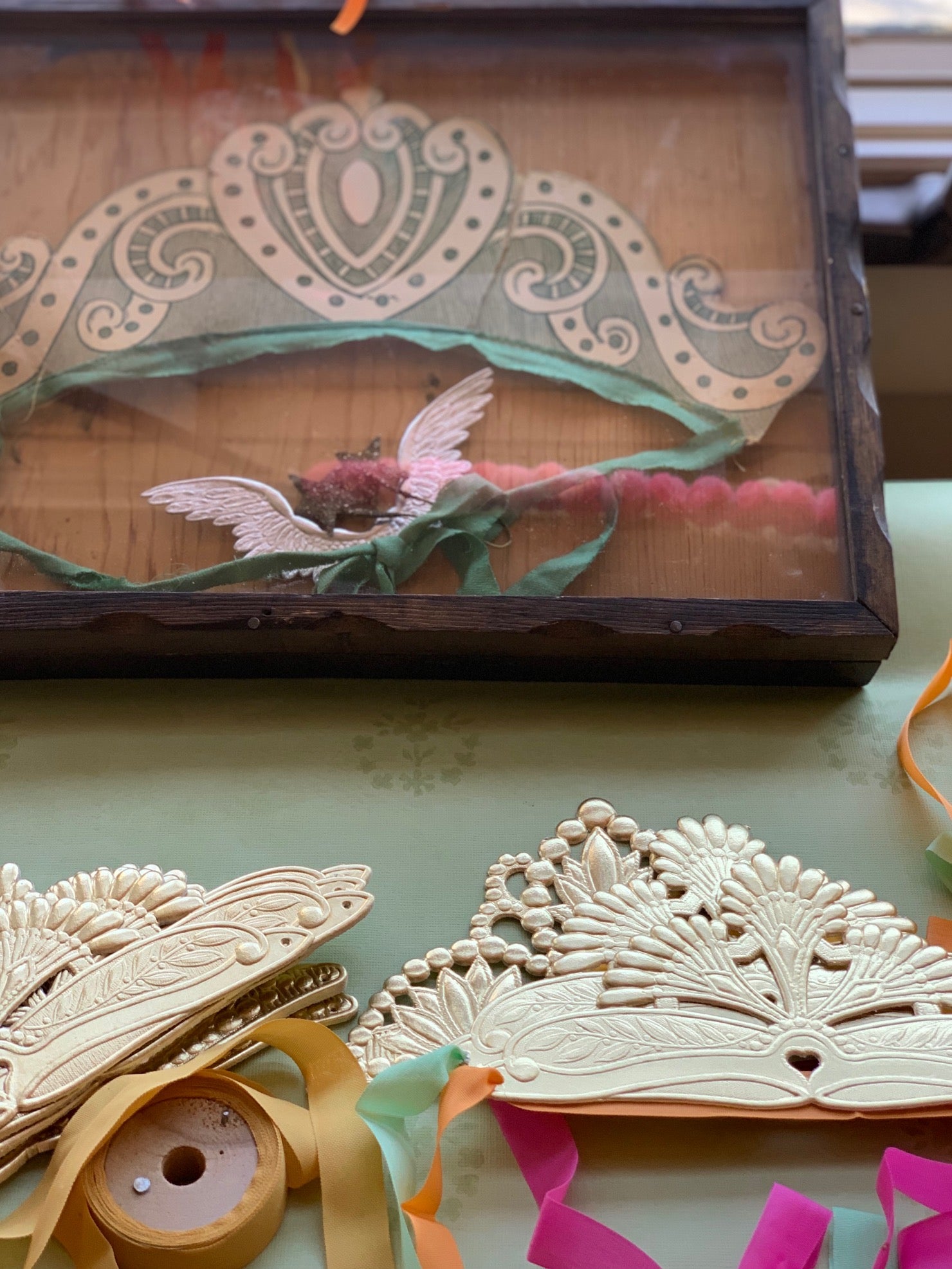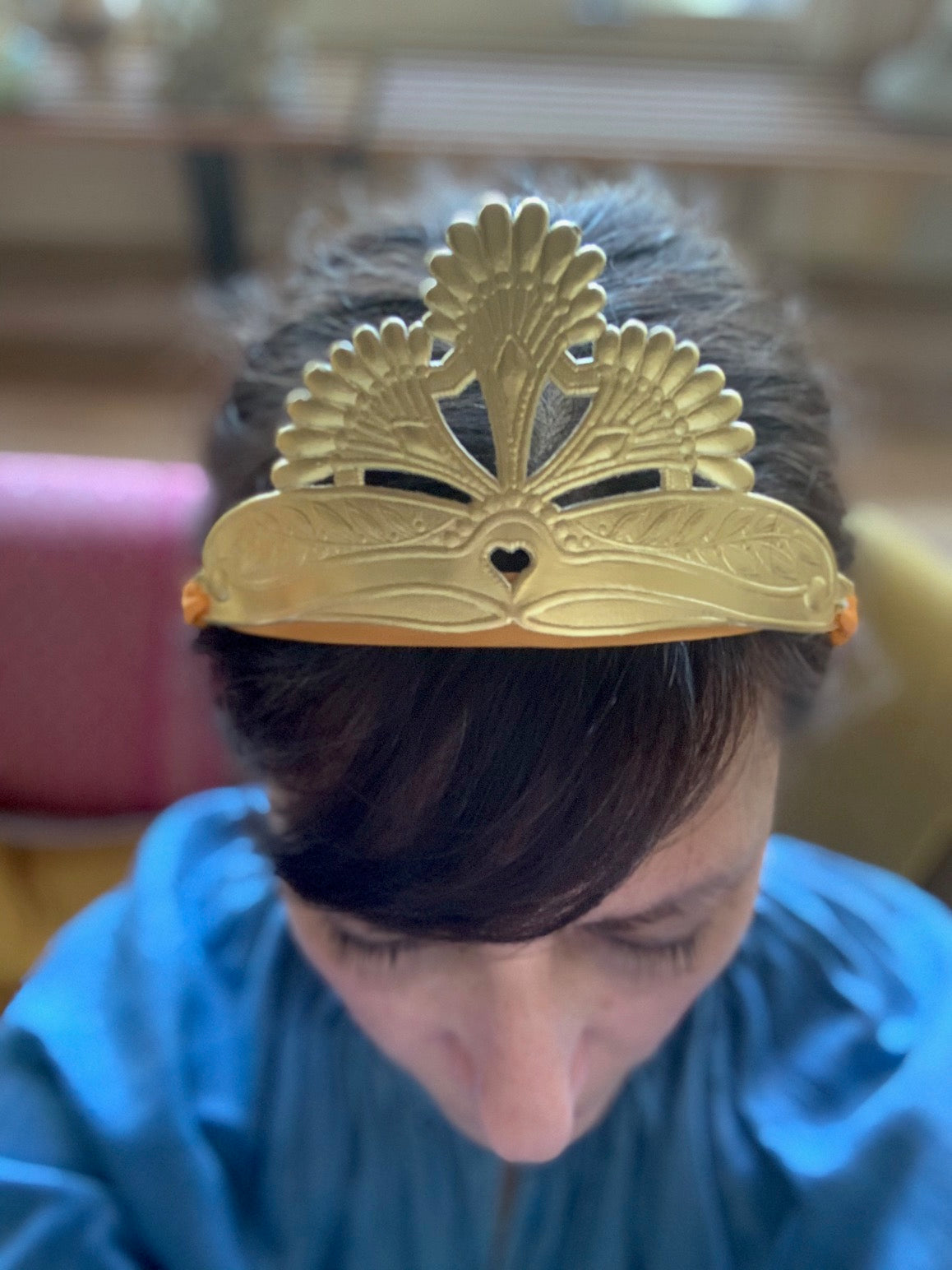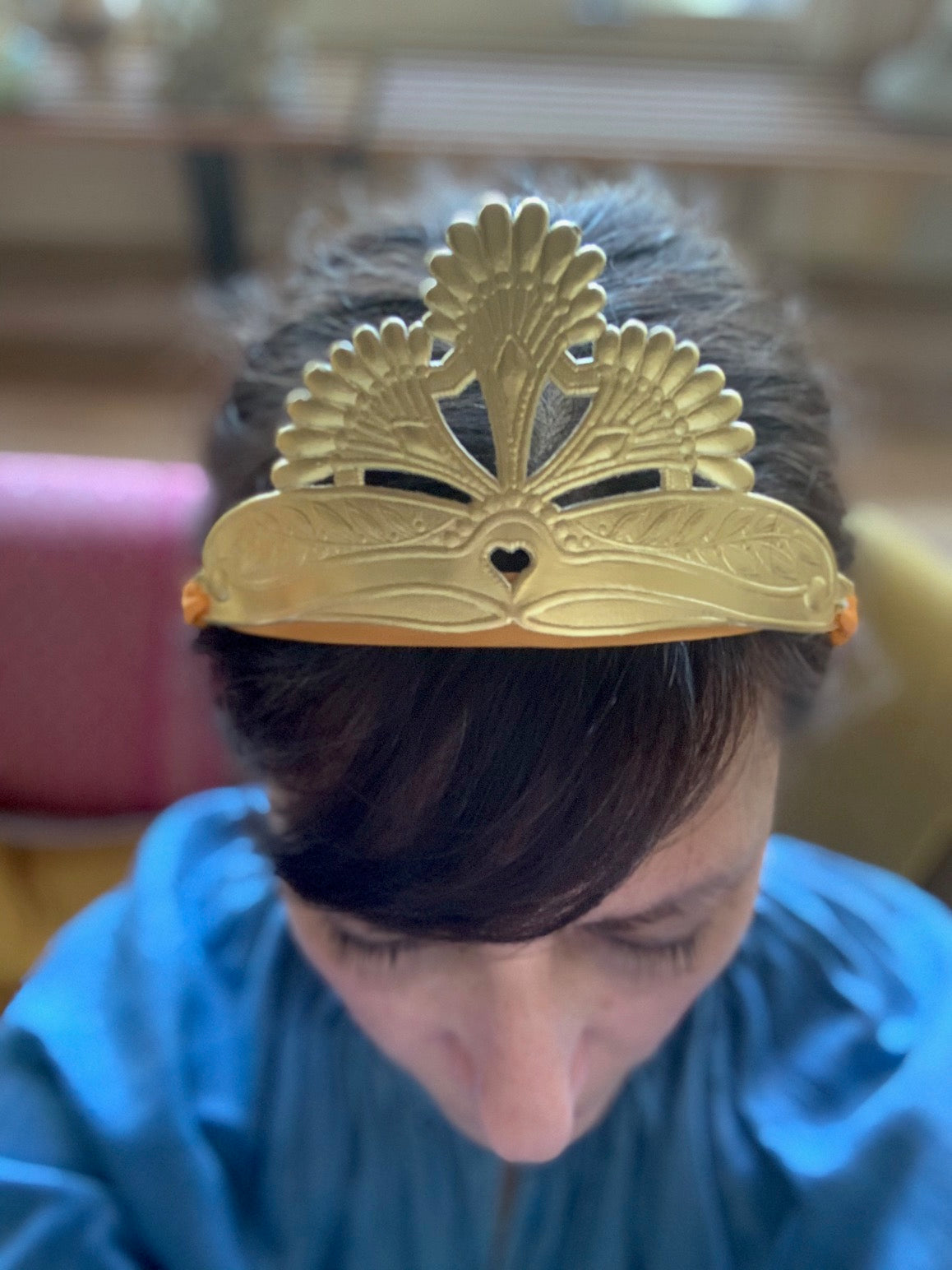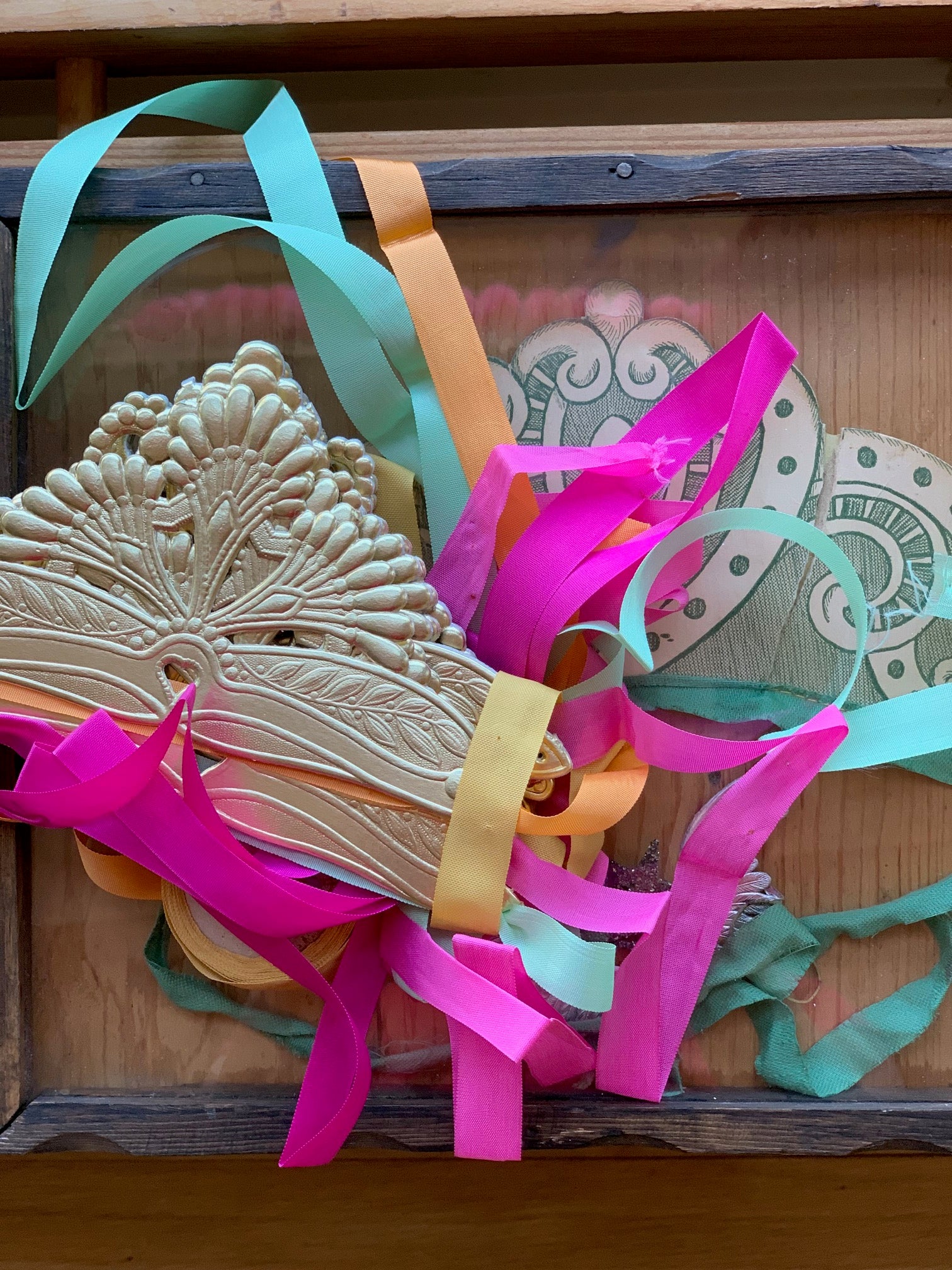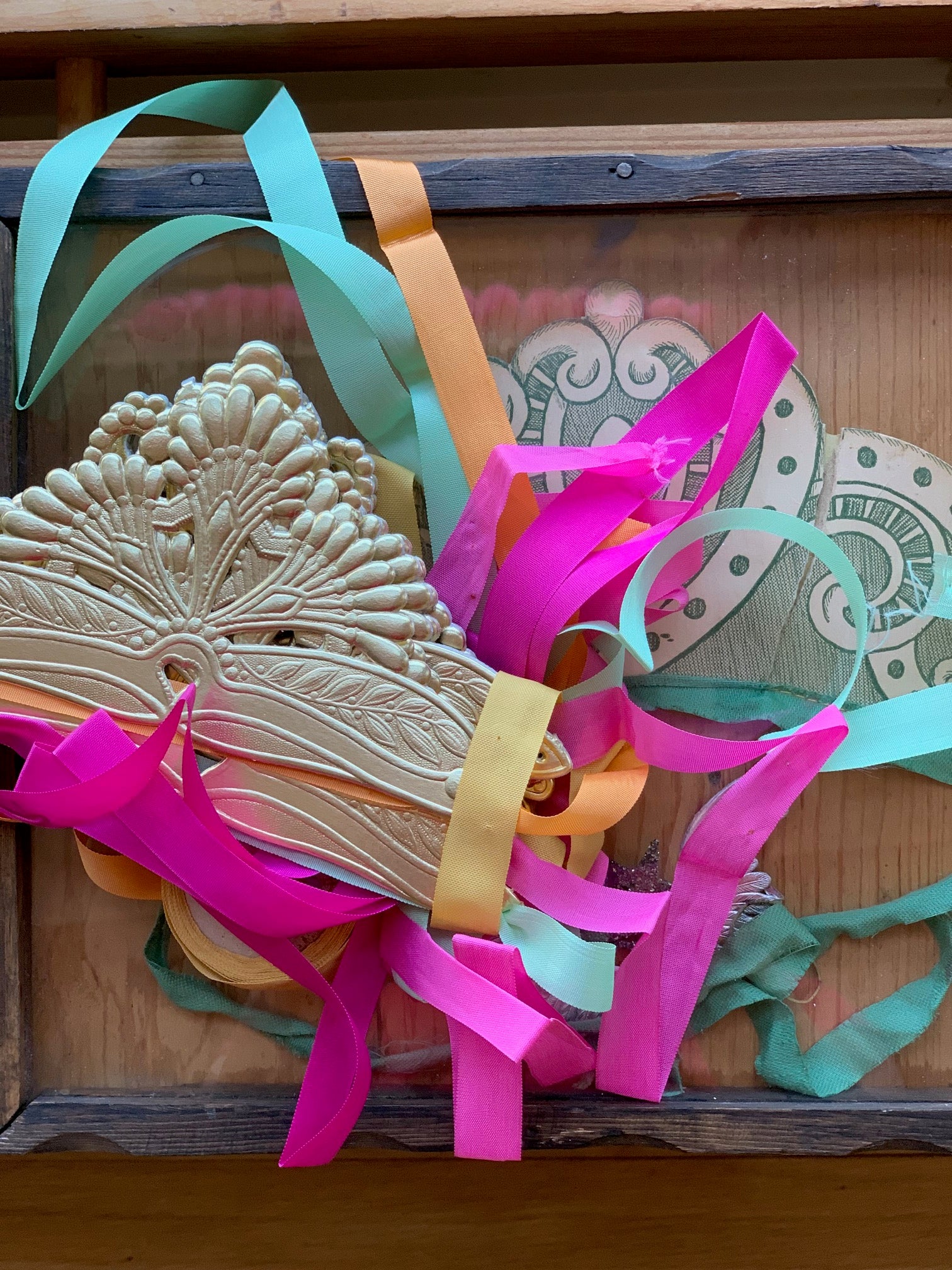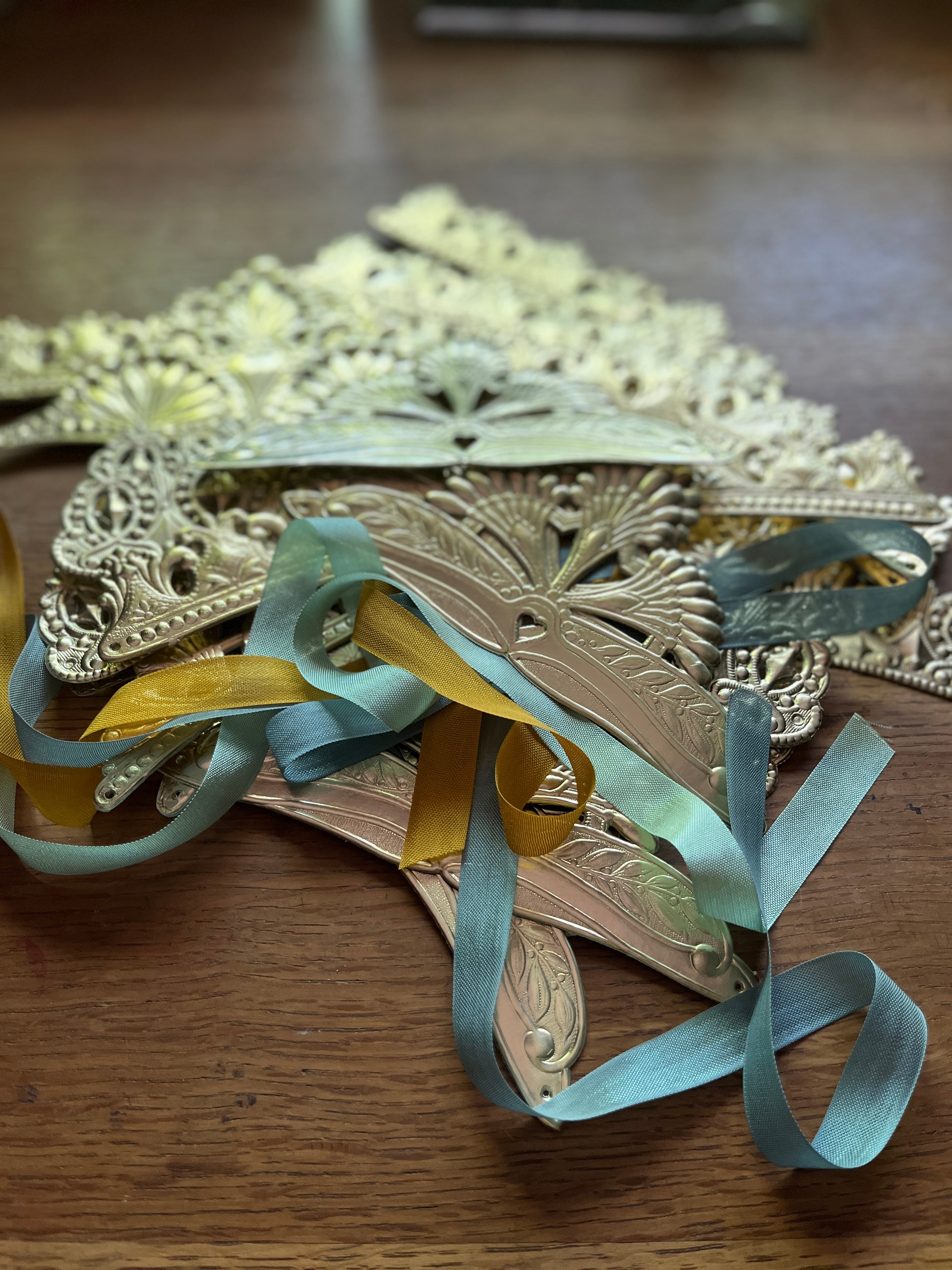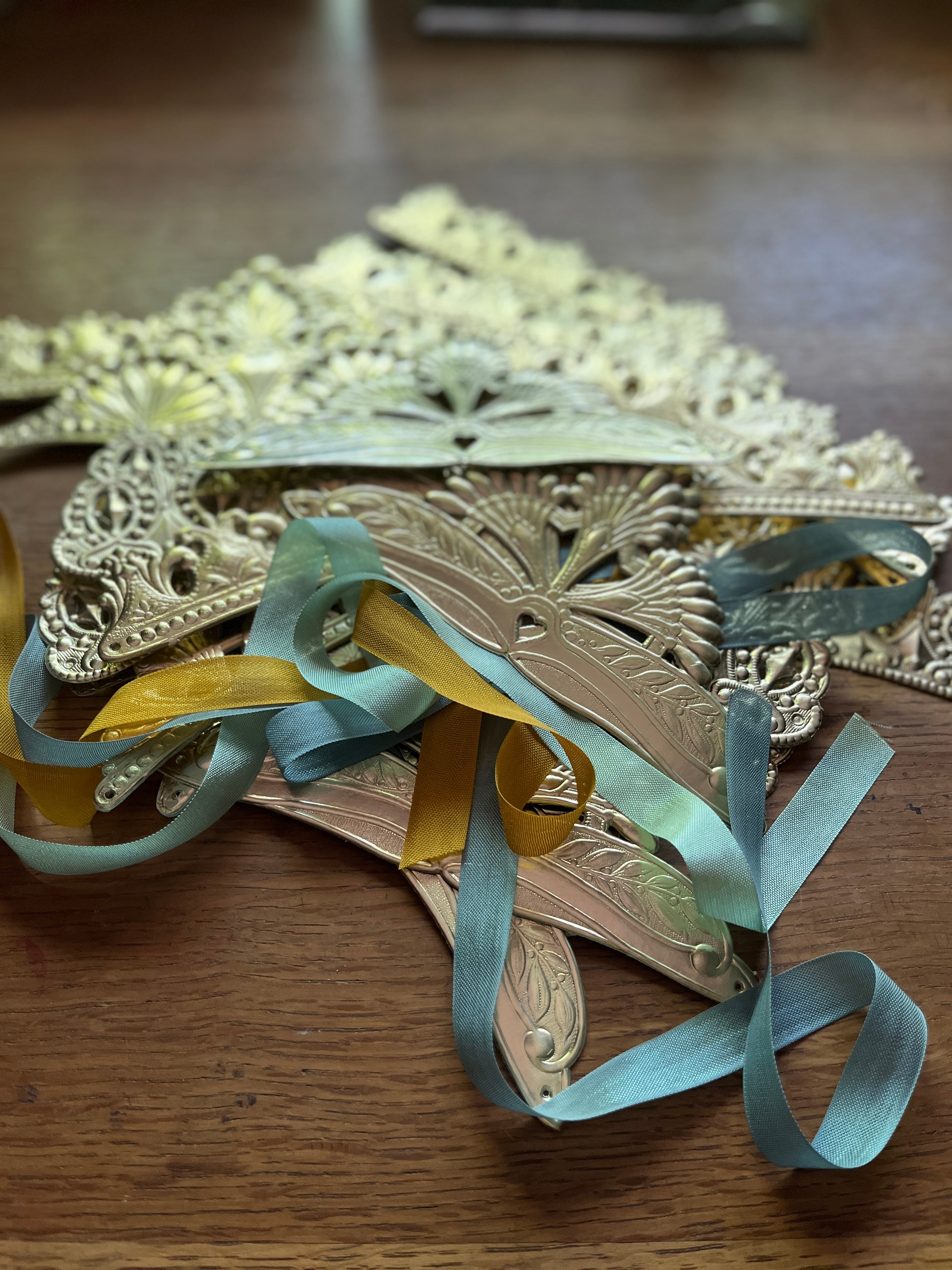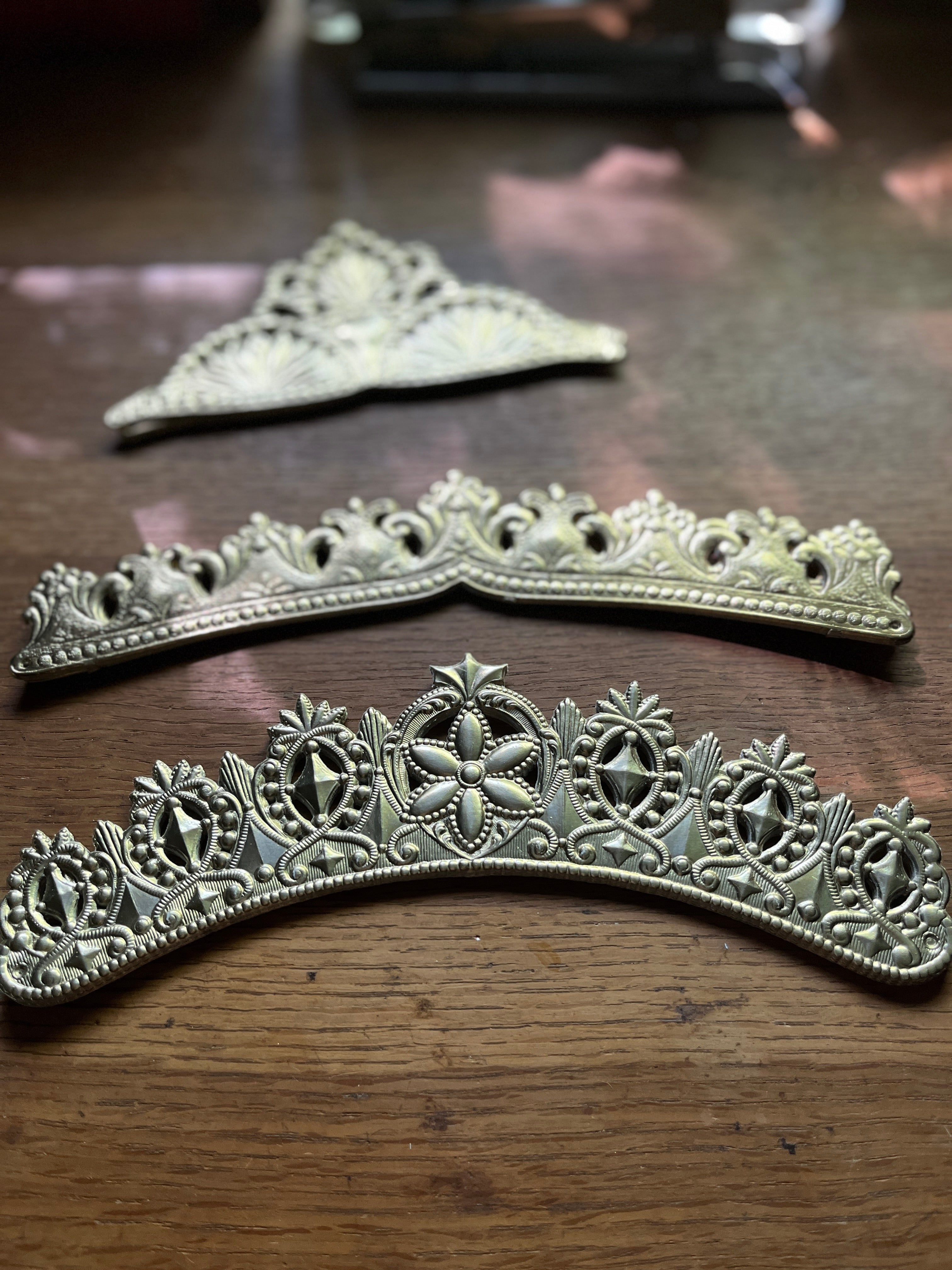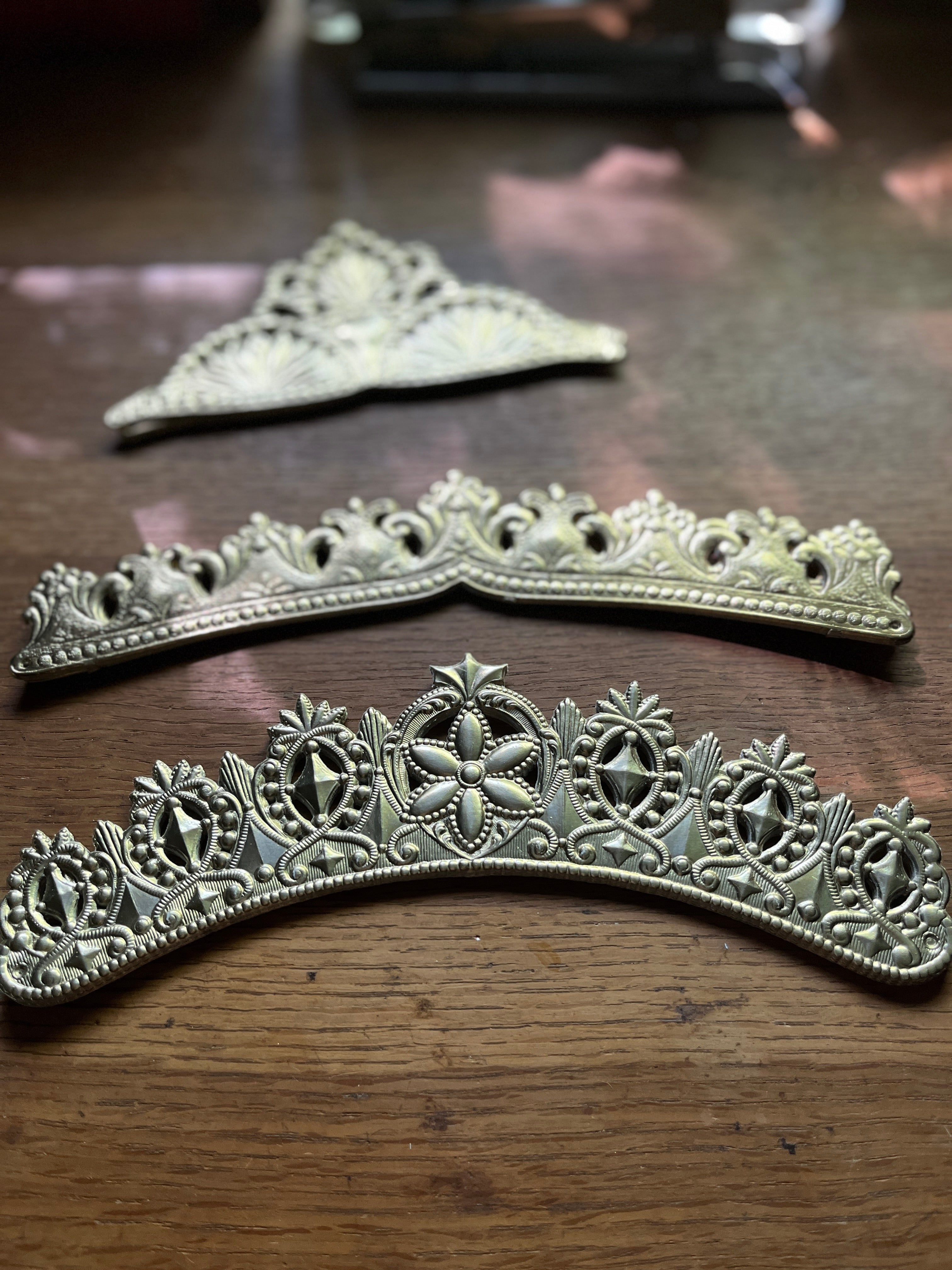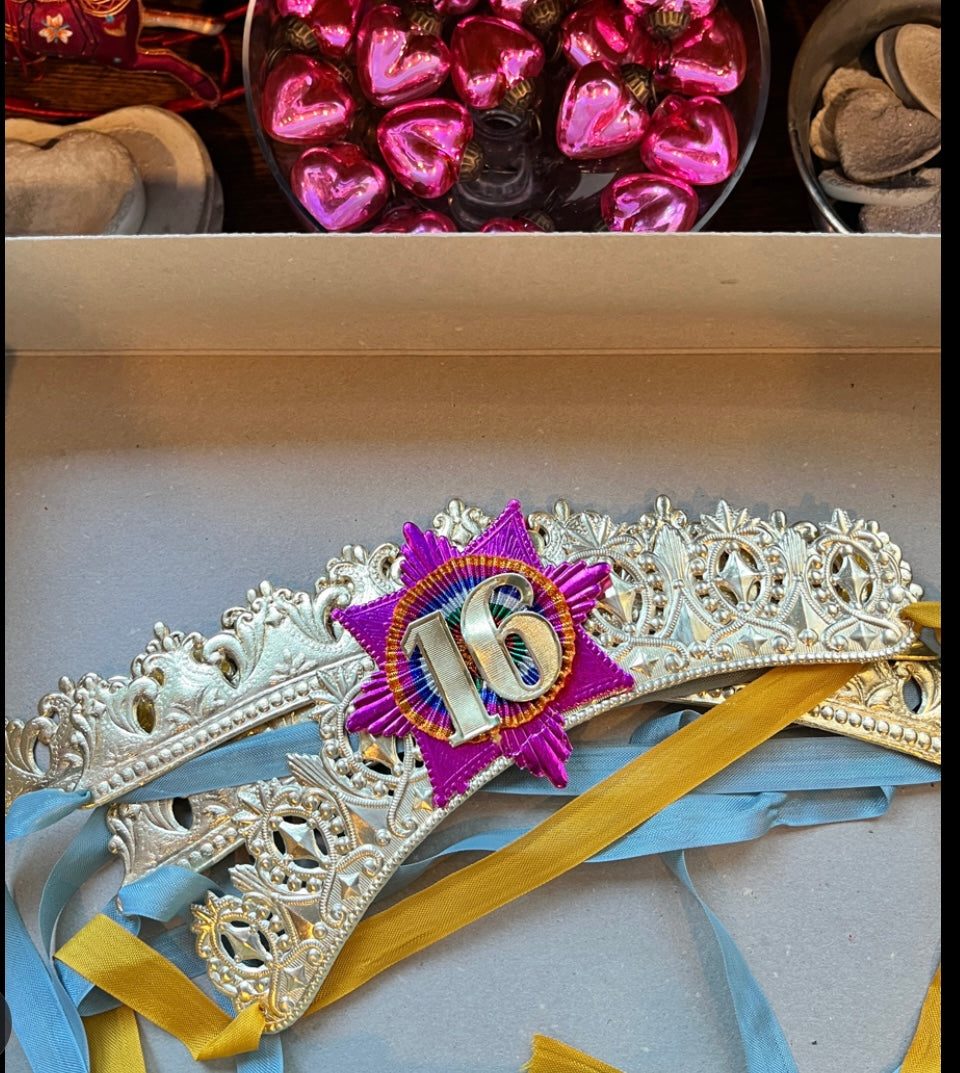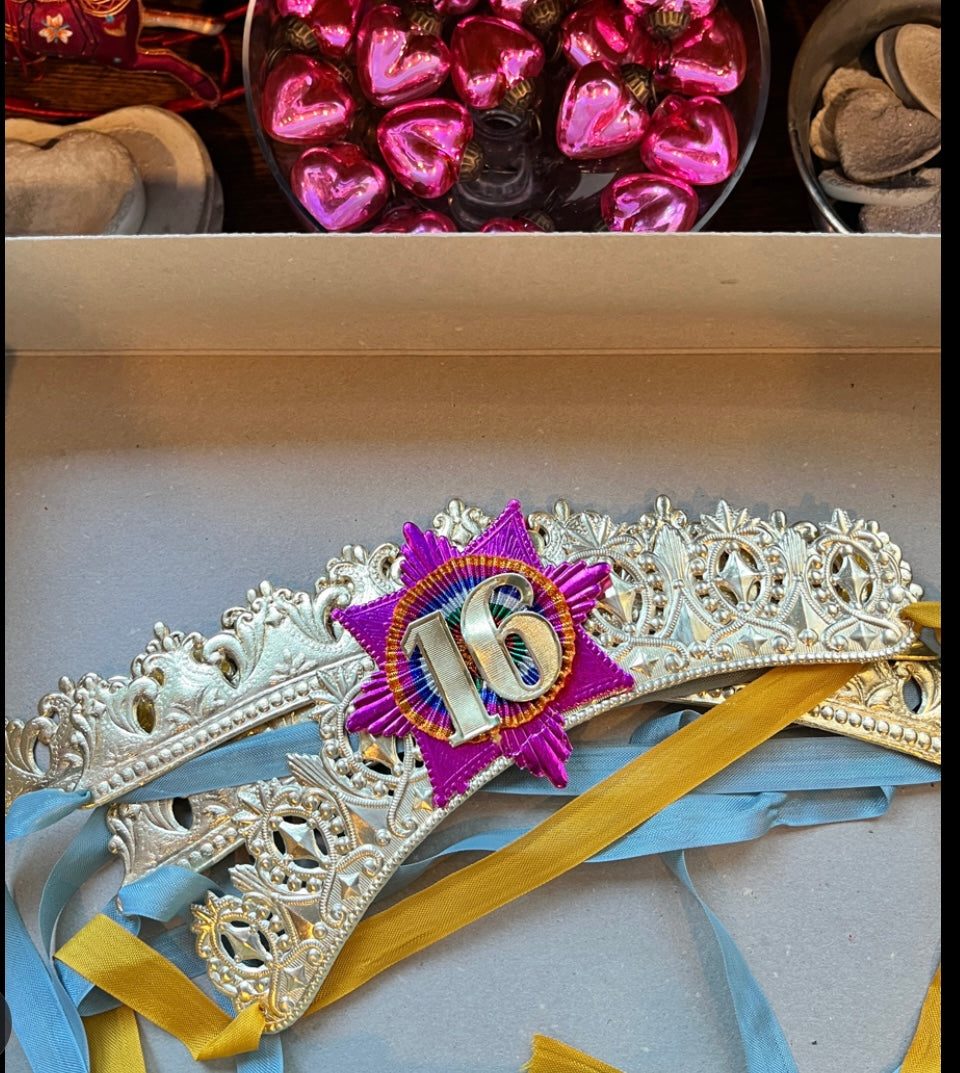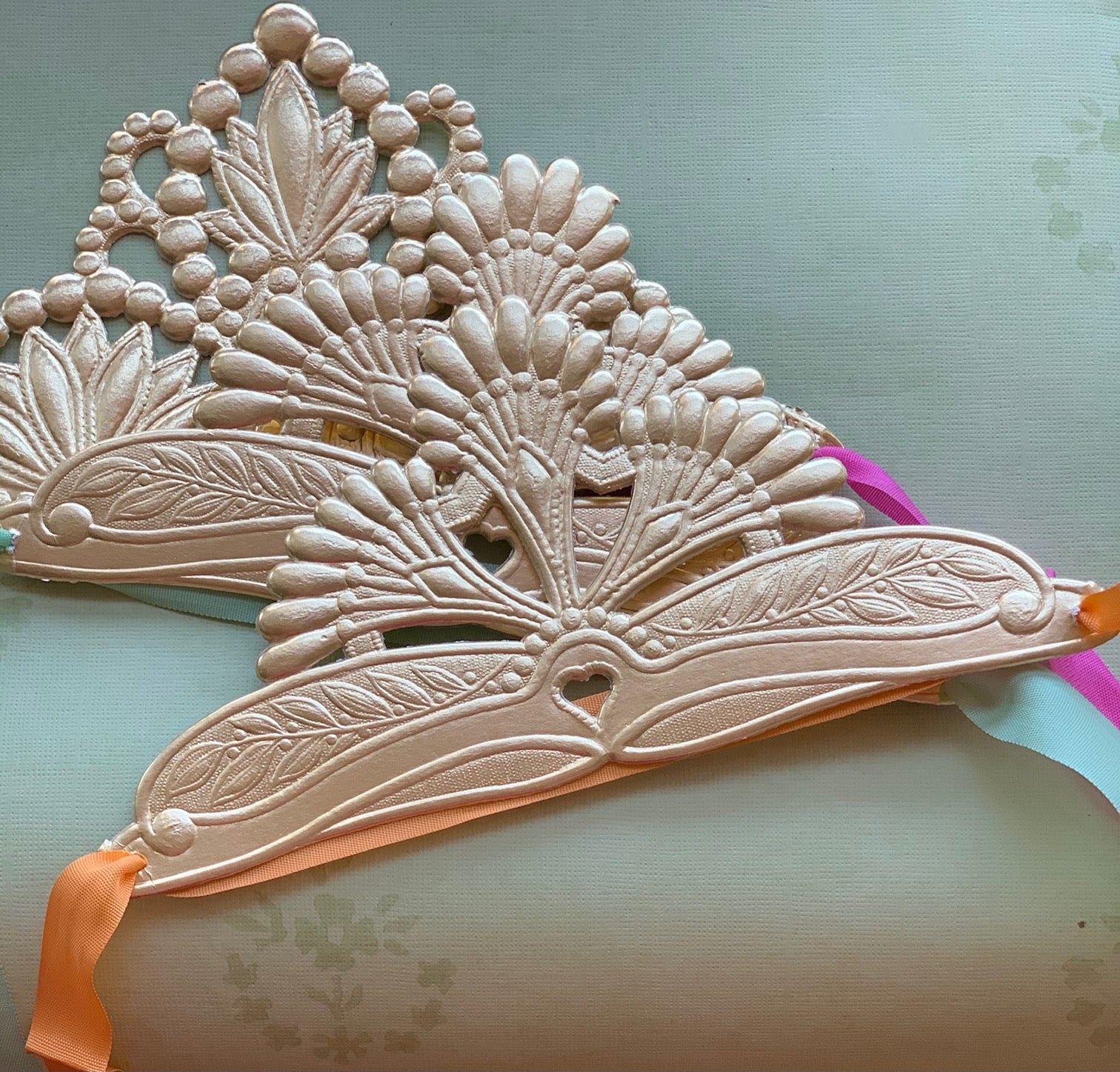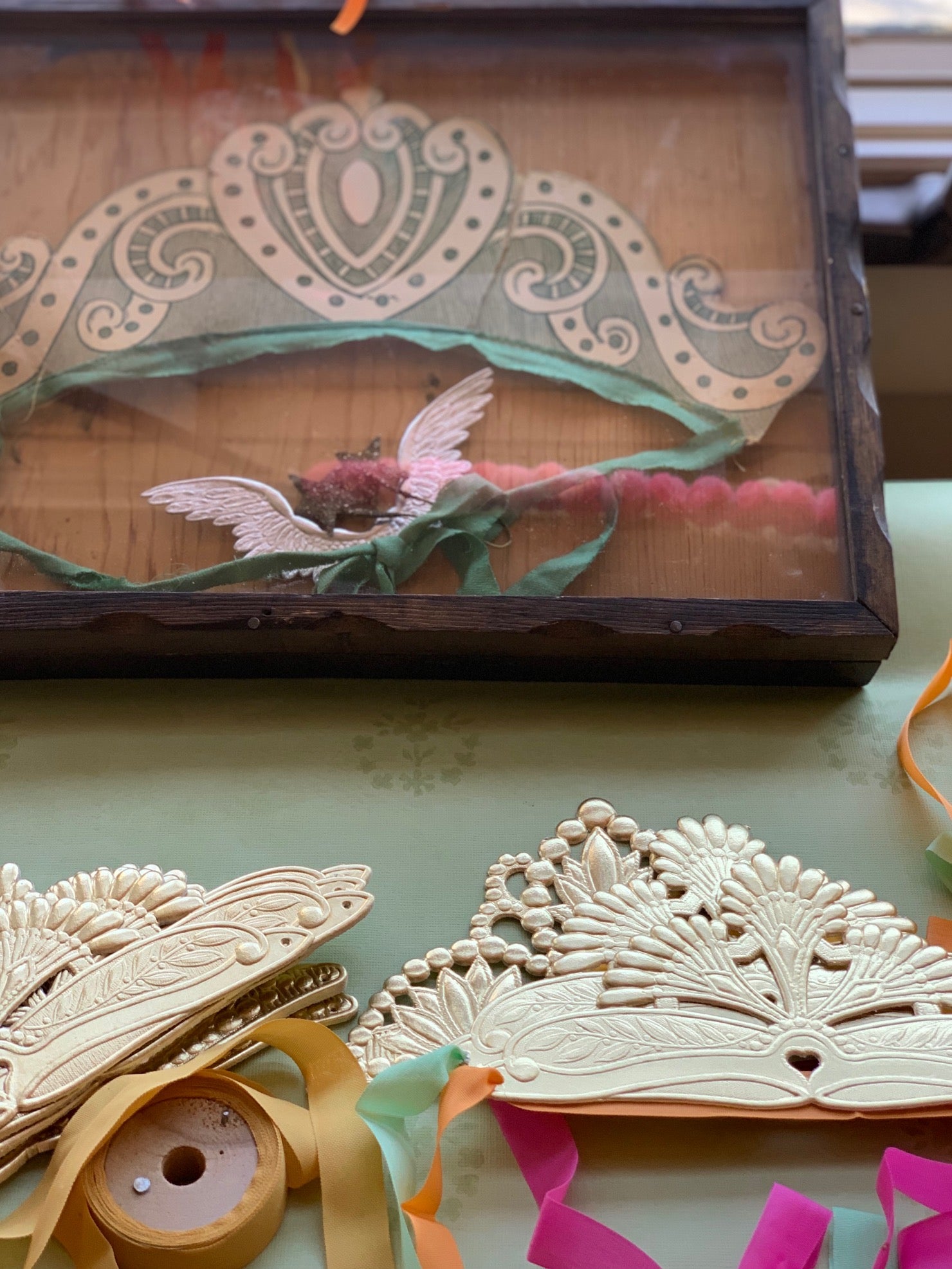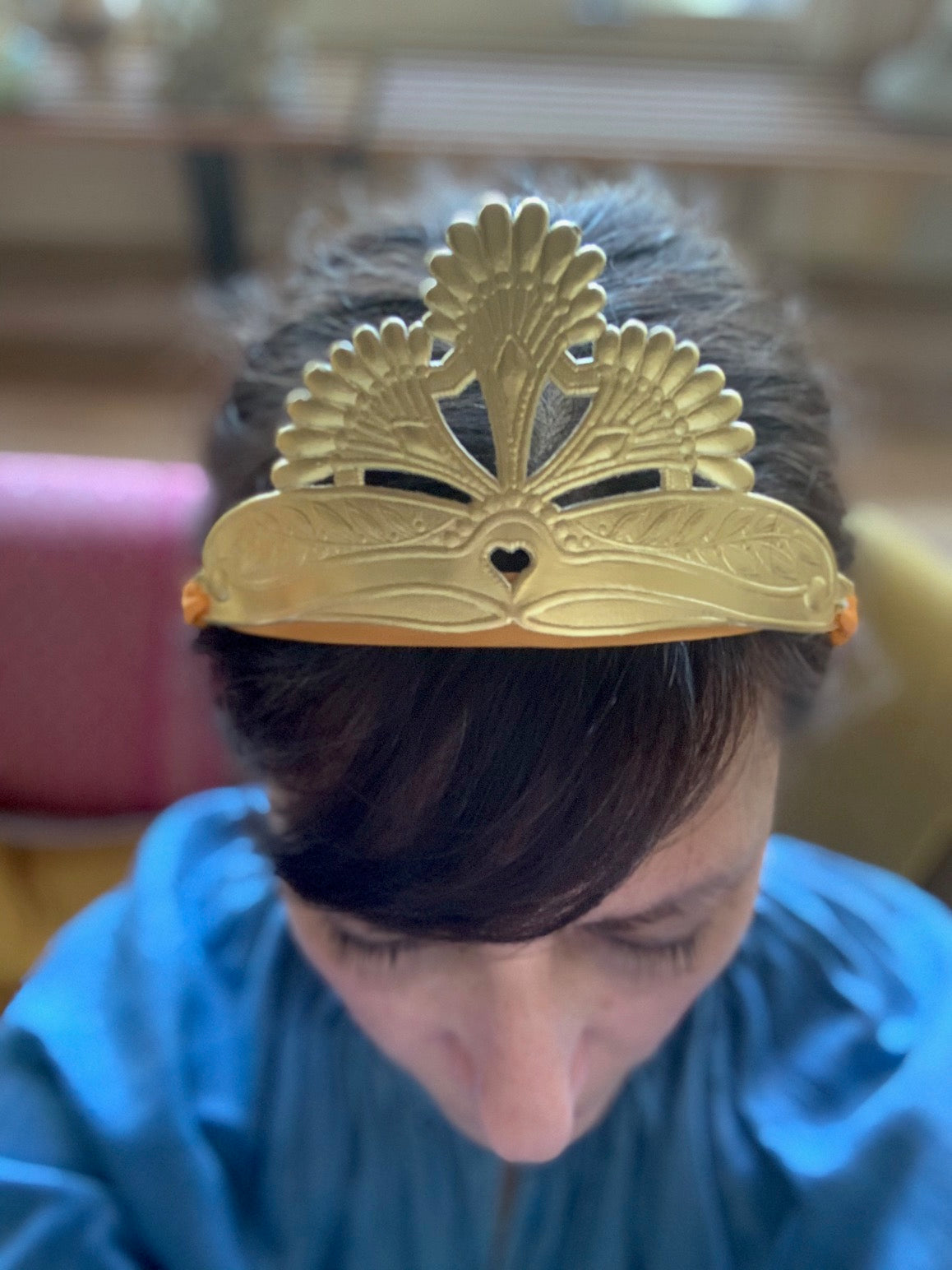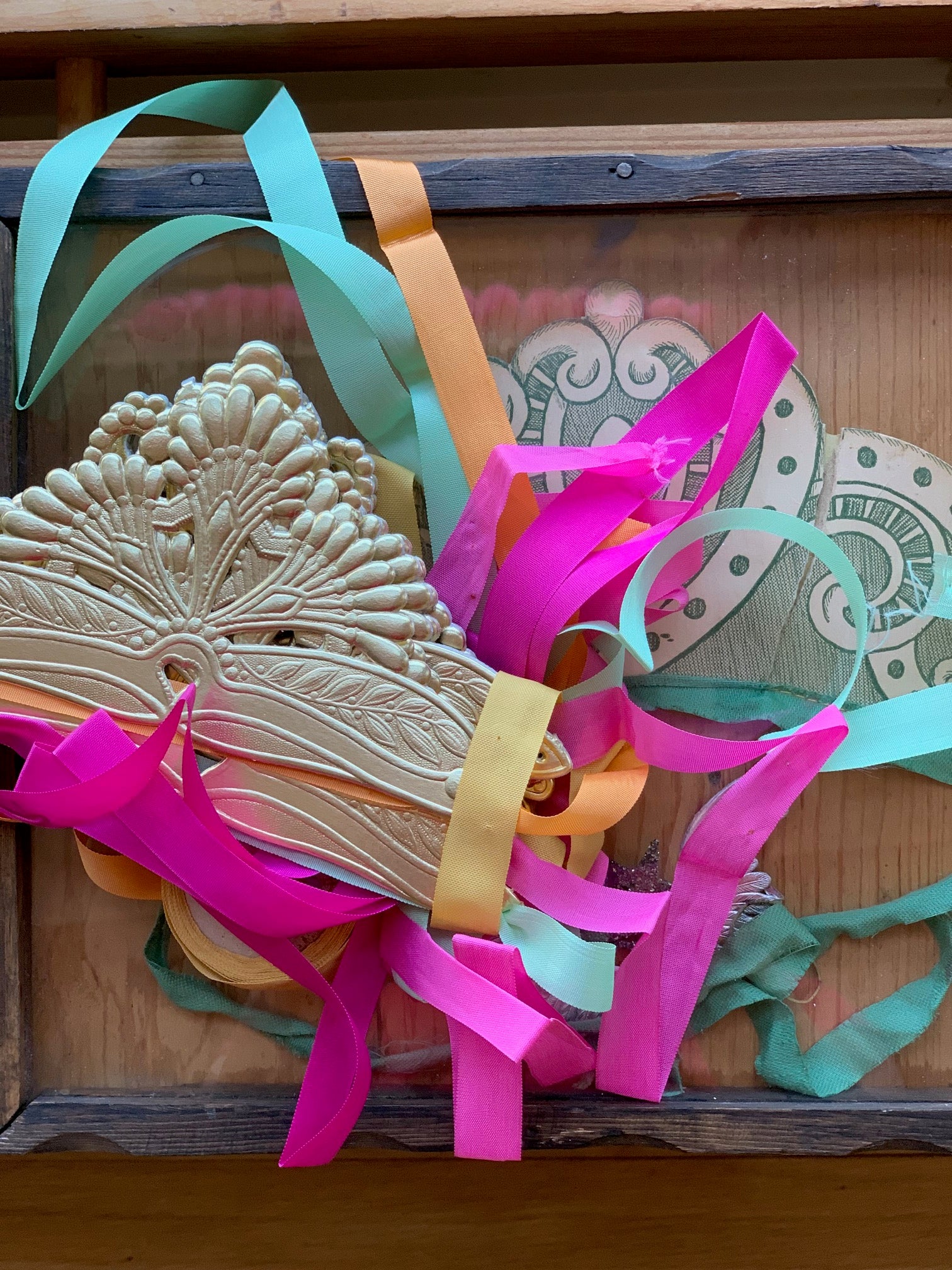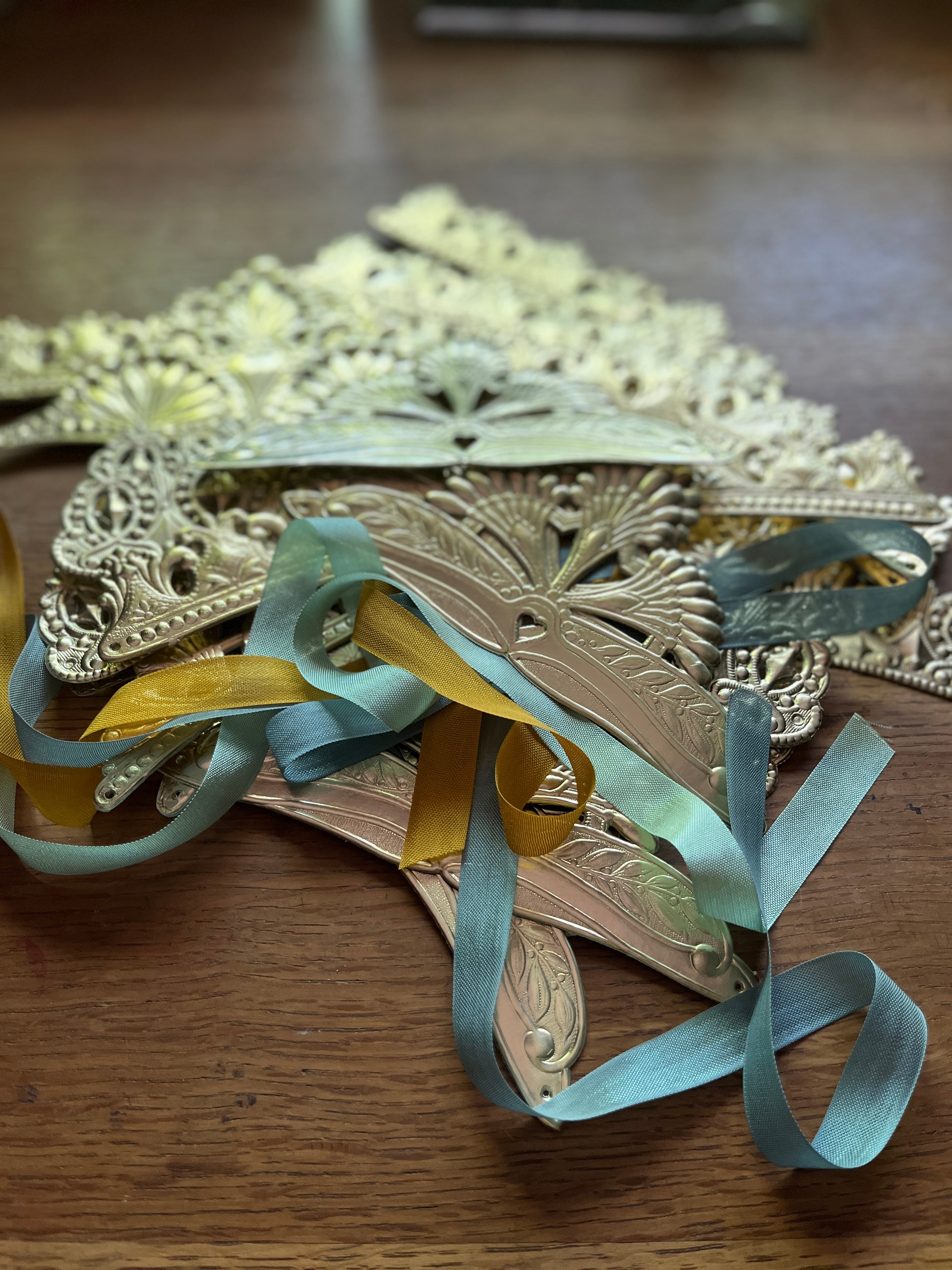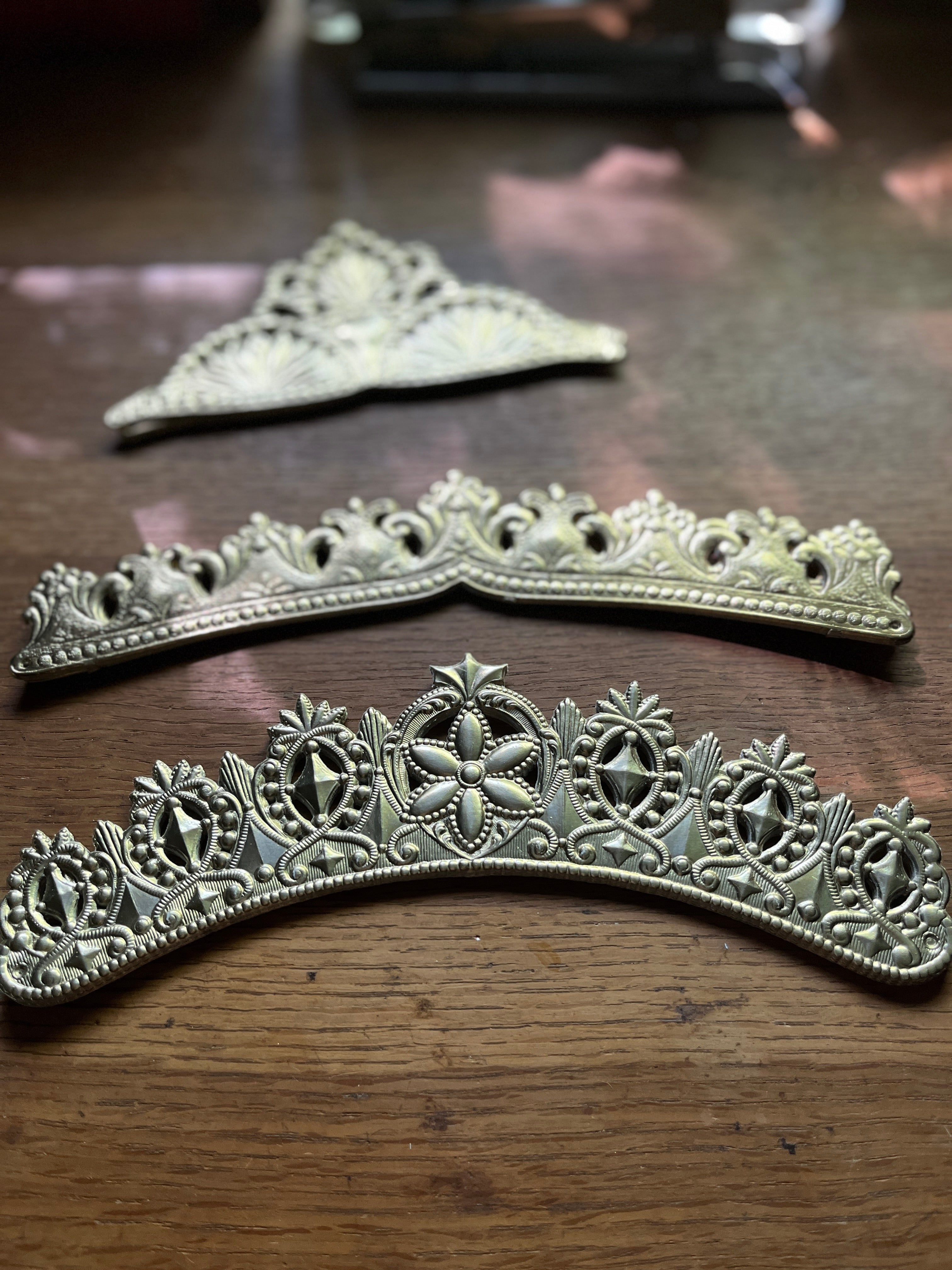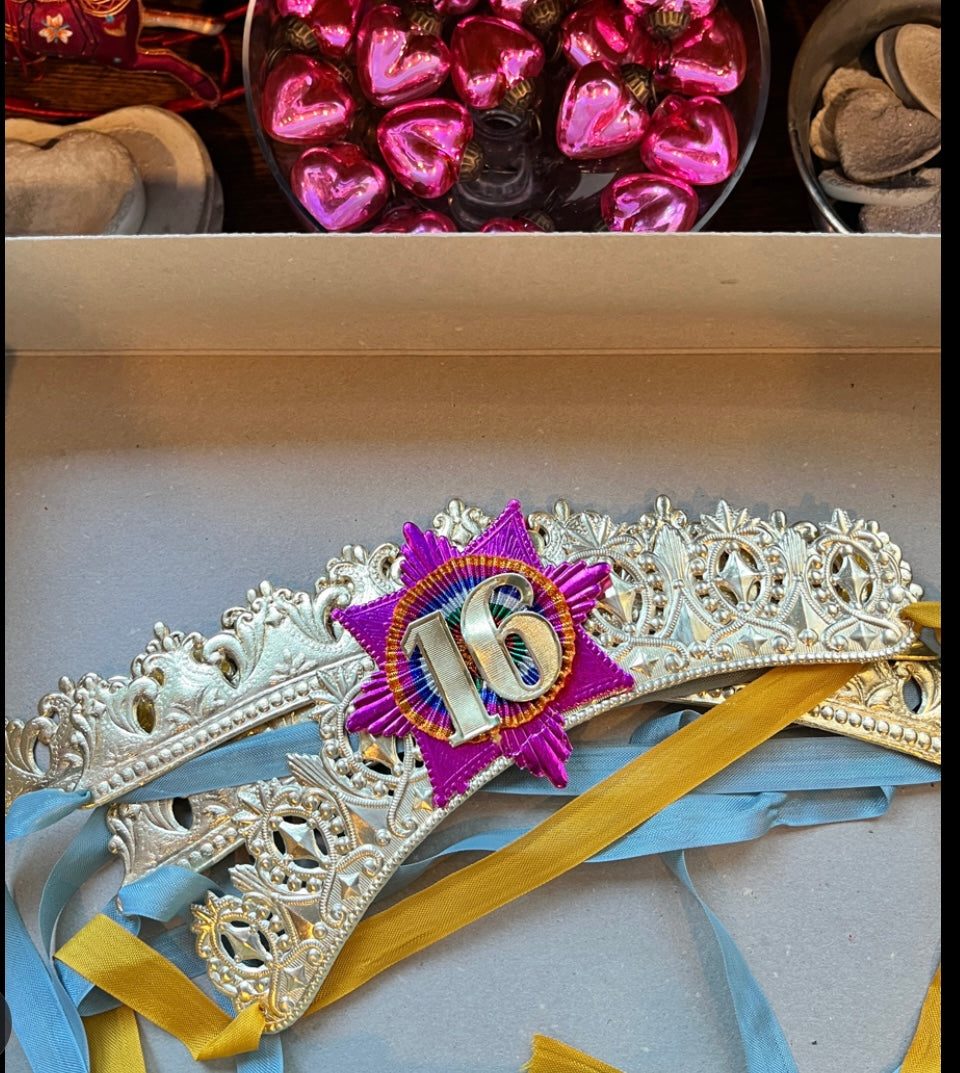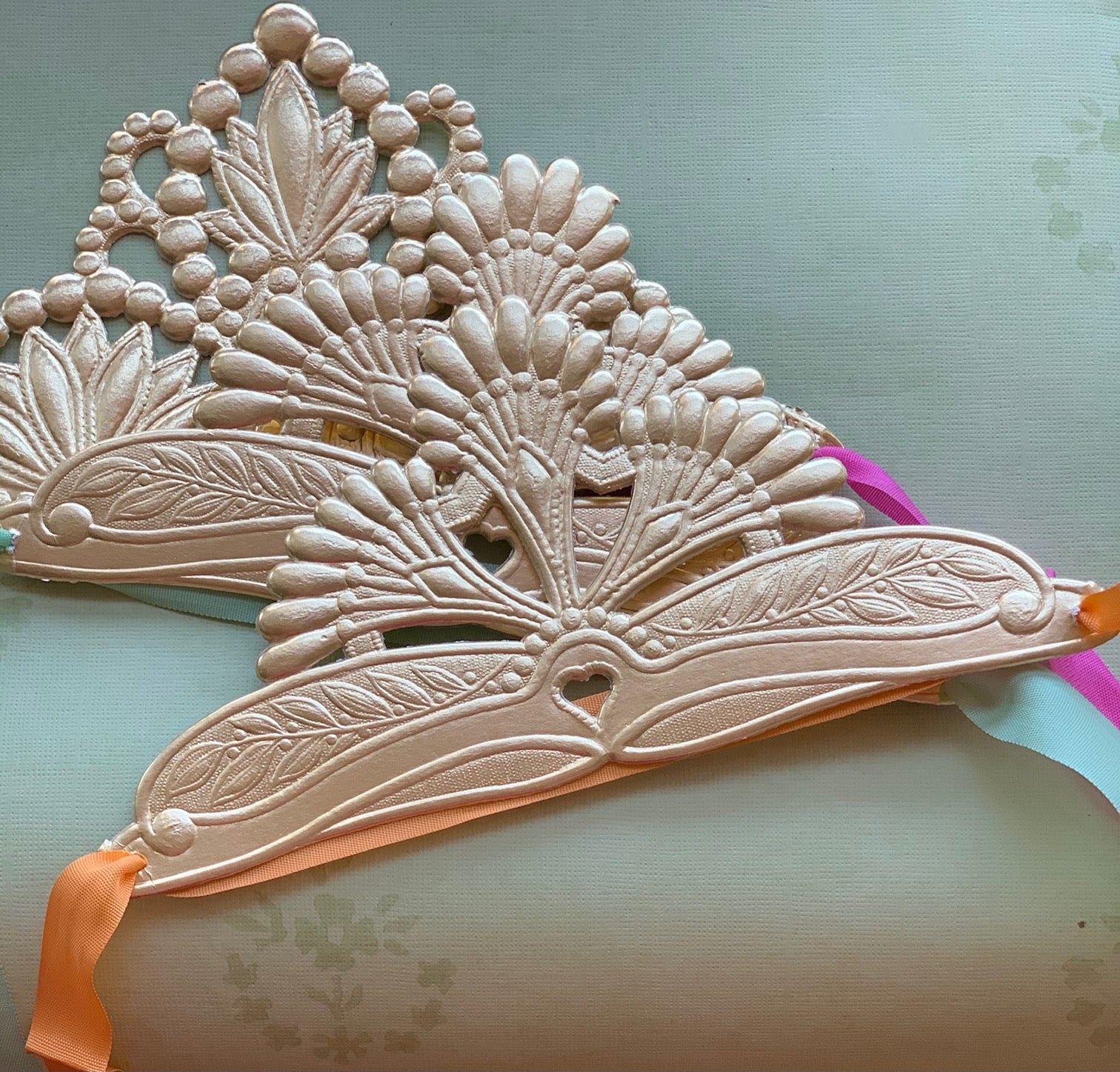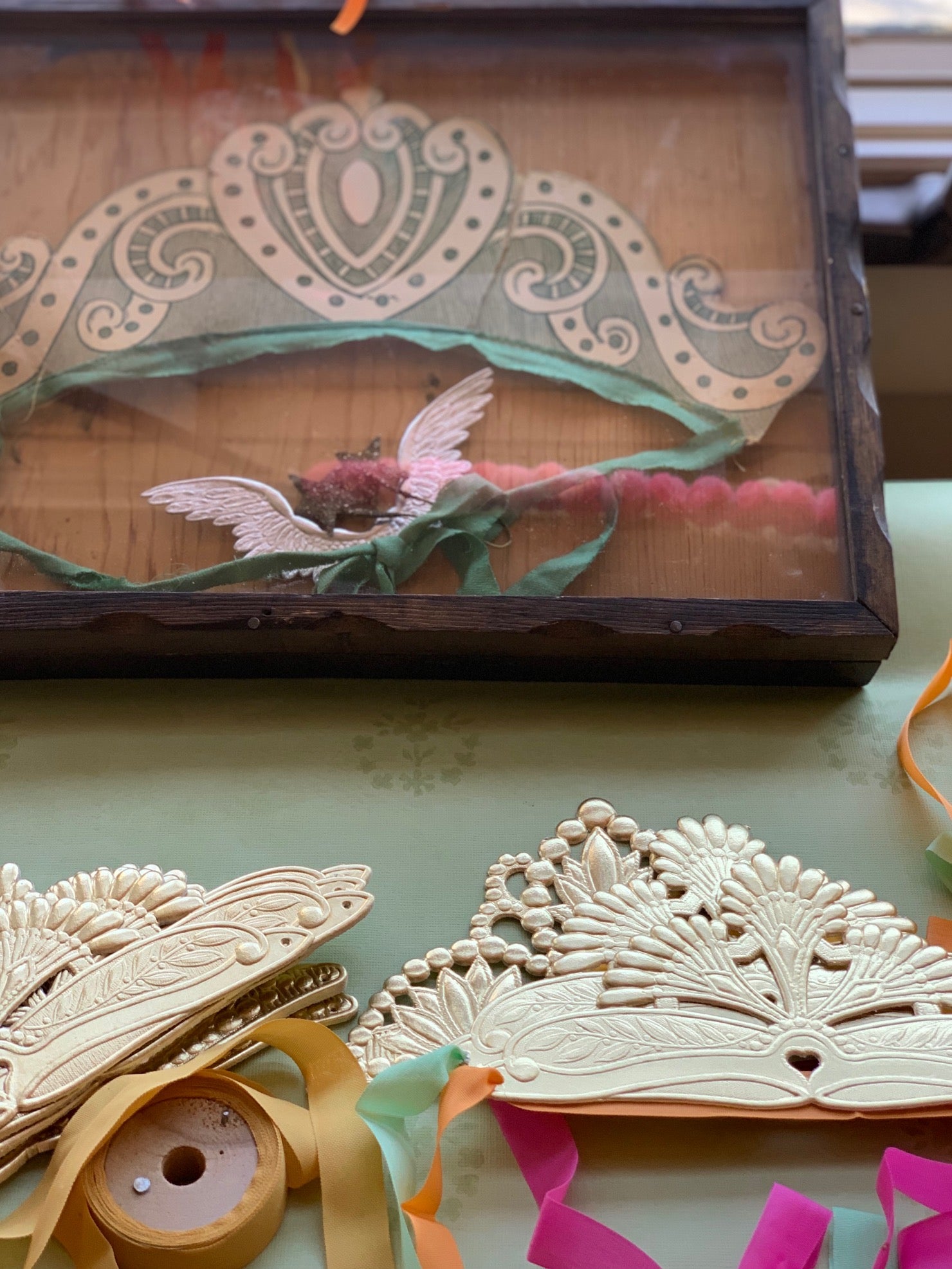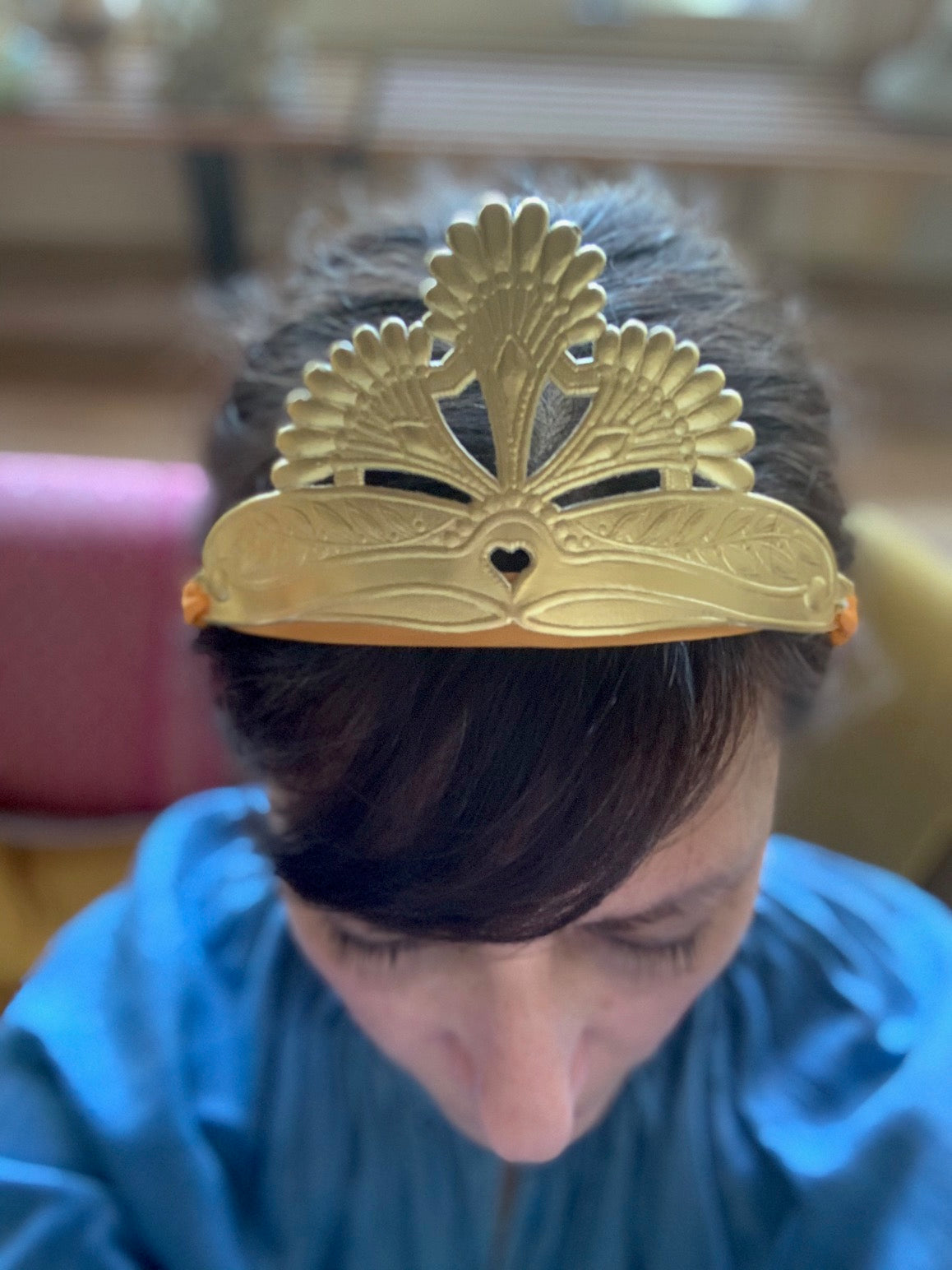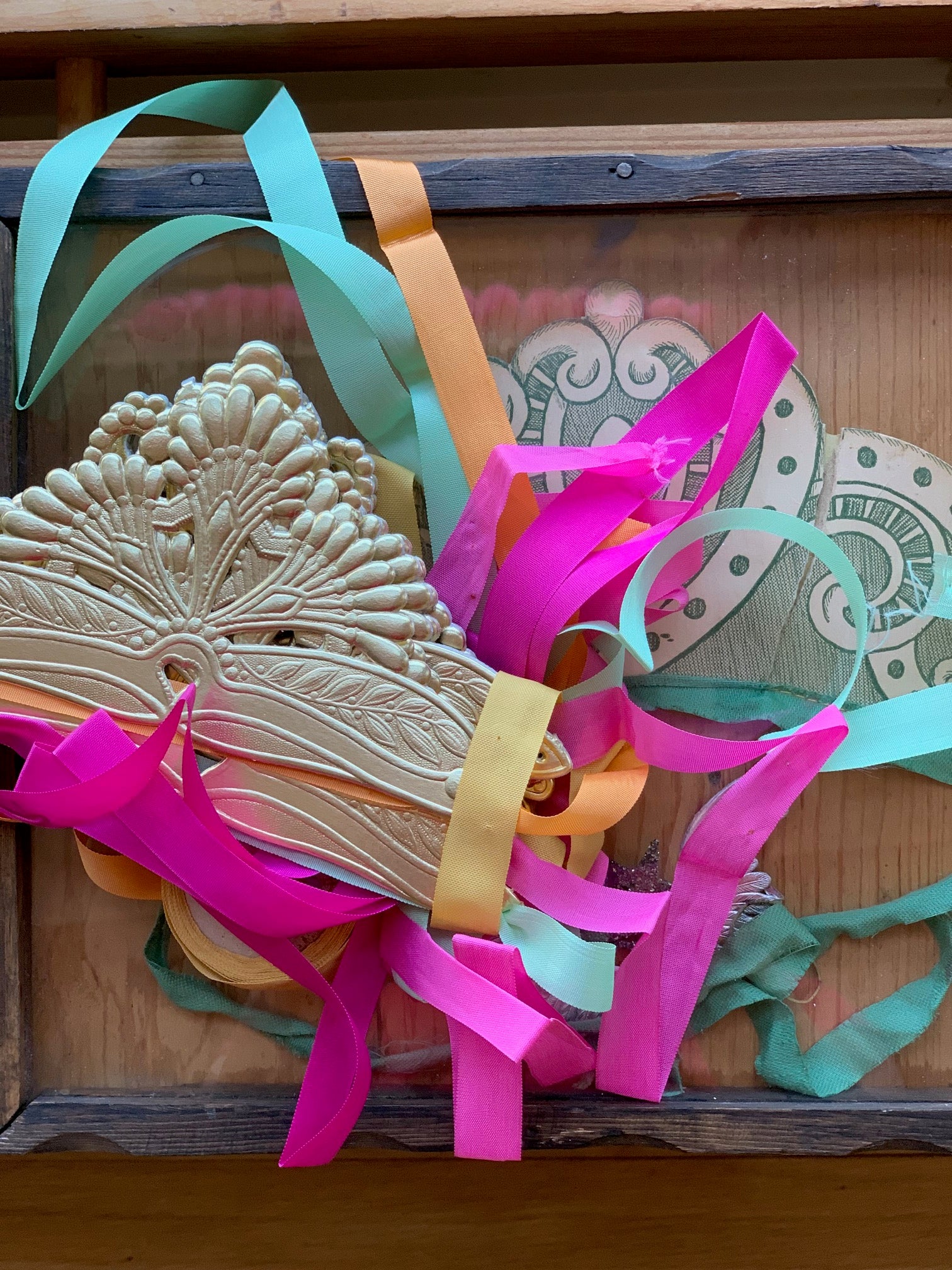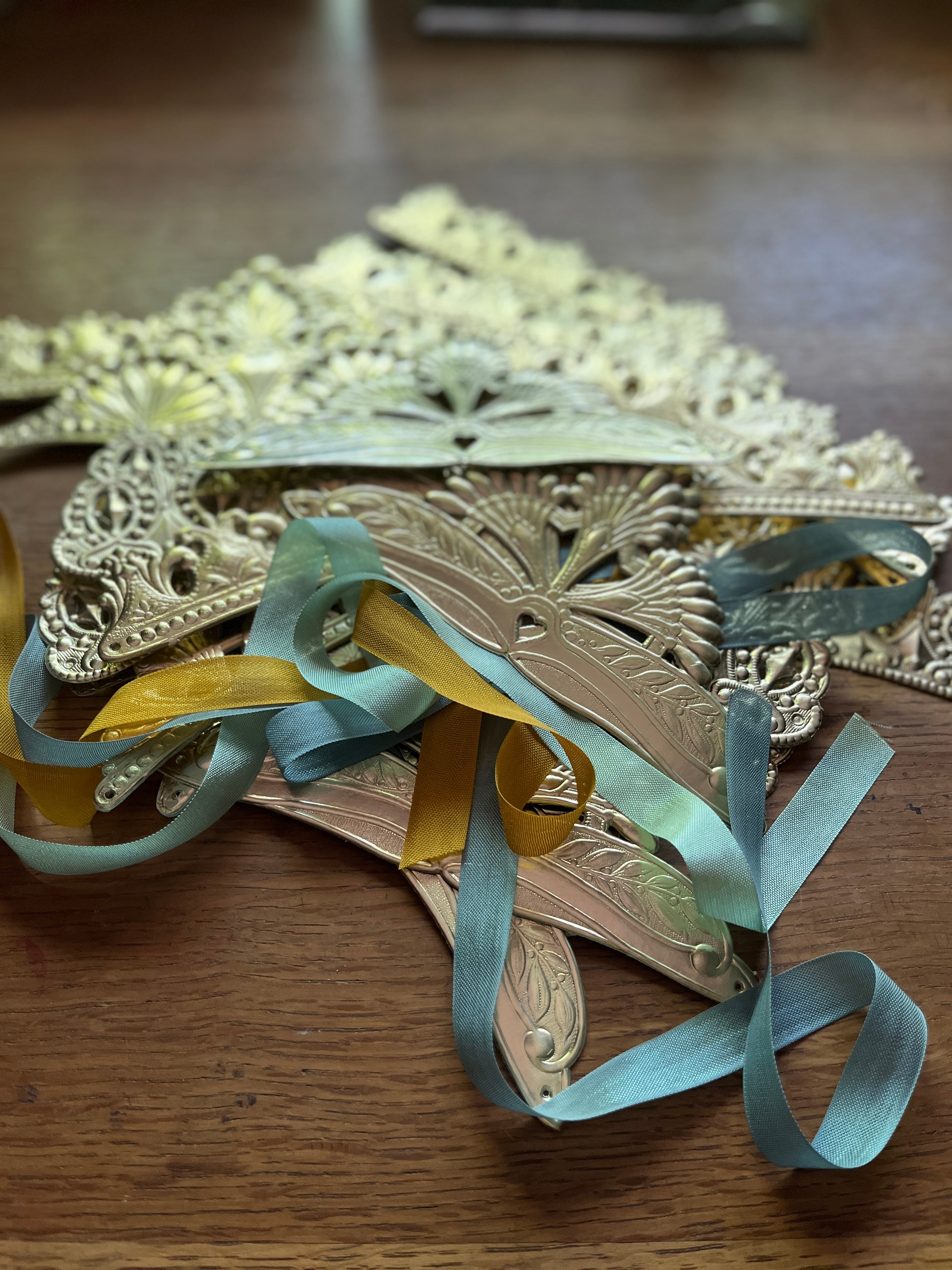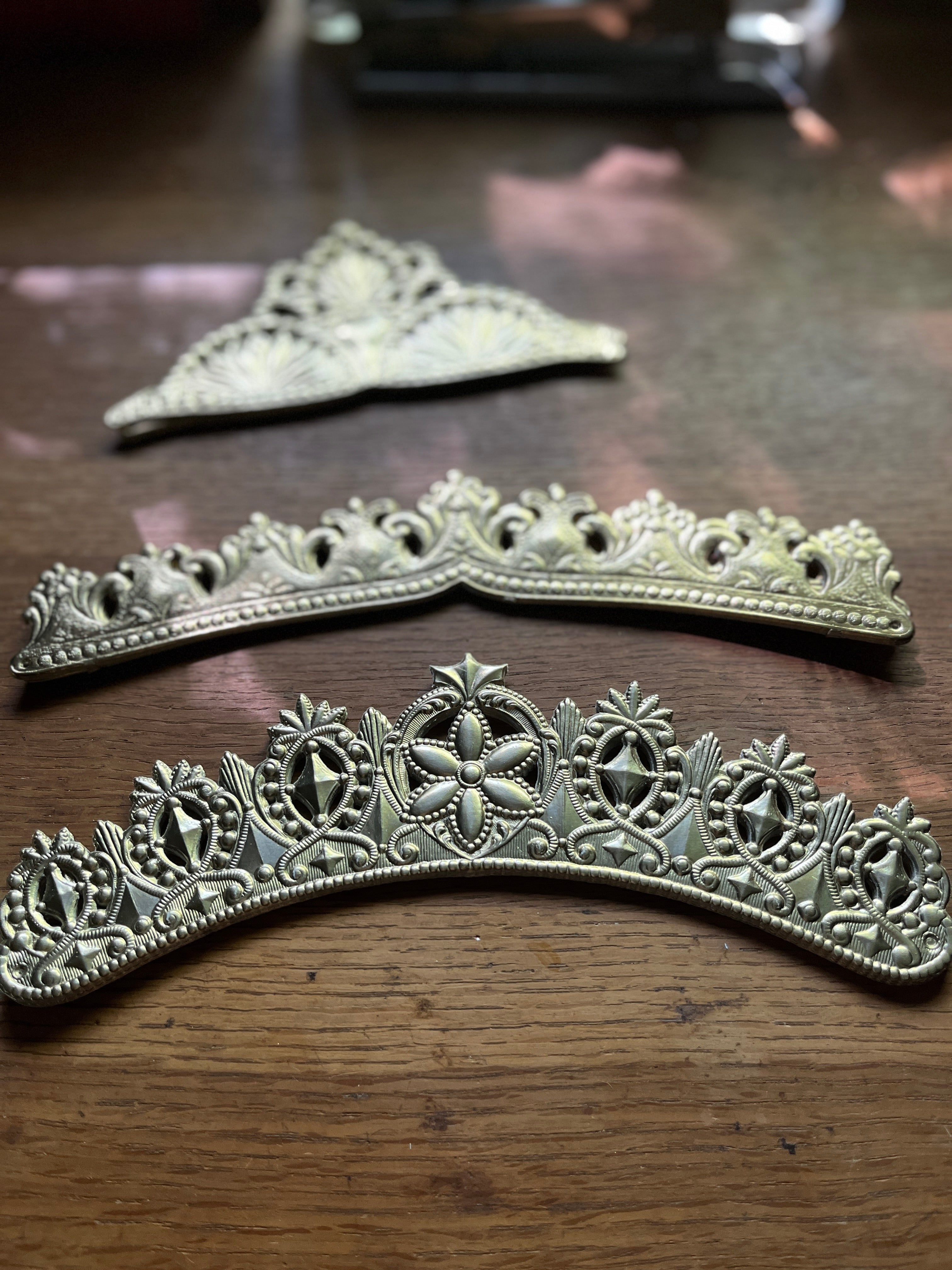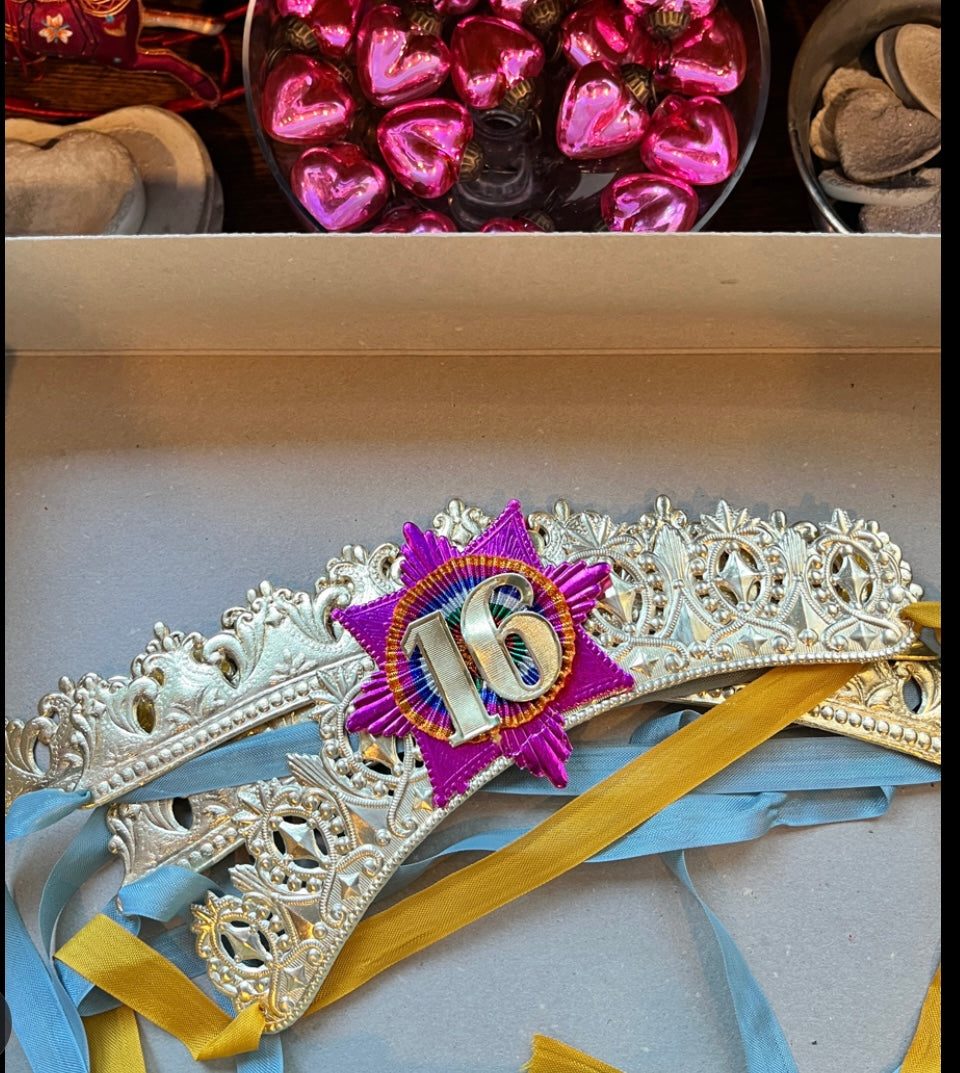 Foil Dresden Tiara
Beautifully embossed paper foil tiara from Germany, delicately fashioned with a vintage ribbon for wearing or tying onto a present. 
Tiara measures approximately 3" x 6 1/4"-9. Vintage ribbon color will vary according to availability. Please accept any of the available styles, all beautiful in their details.  You may message us to request a specific one, and we will do our best to accommodate.
Adjust the ribbon for any size head.  Perfect to pull out for any little celebration!
email info@shopparcel.com for age or initial personalization.