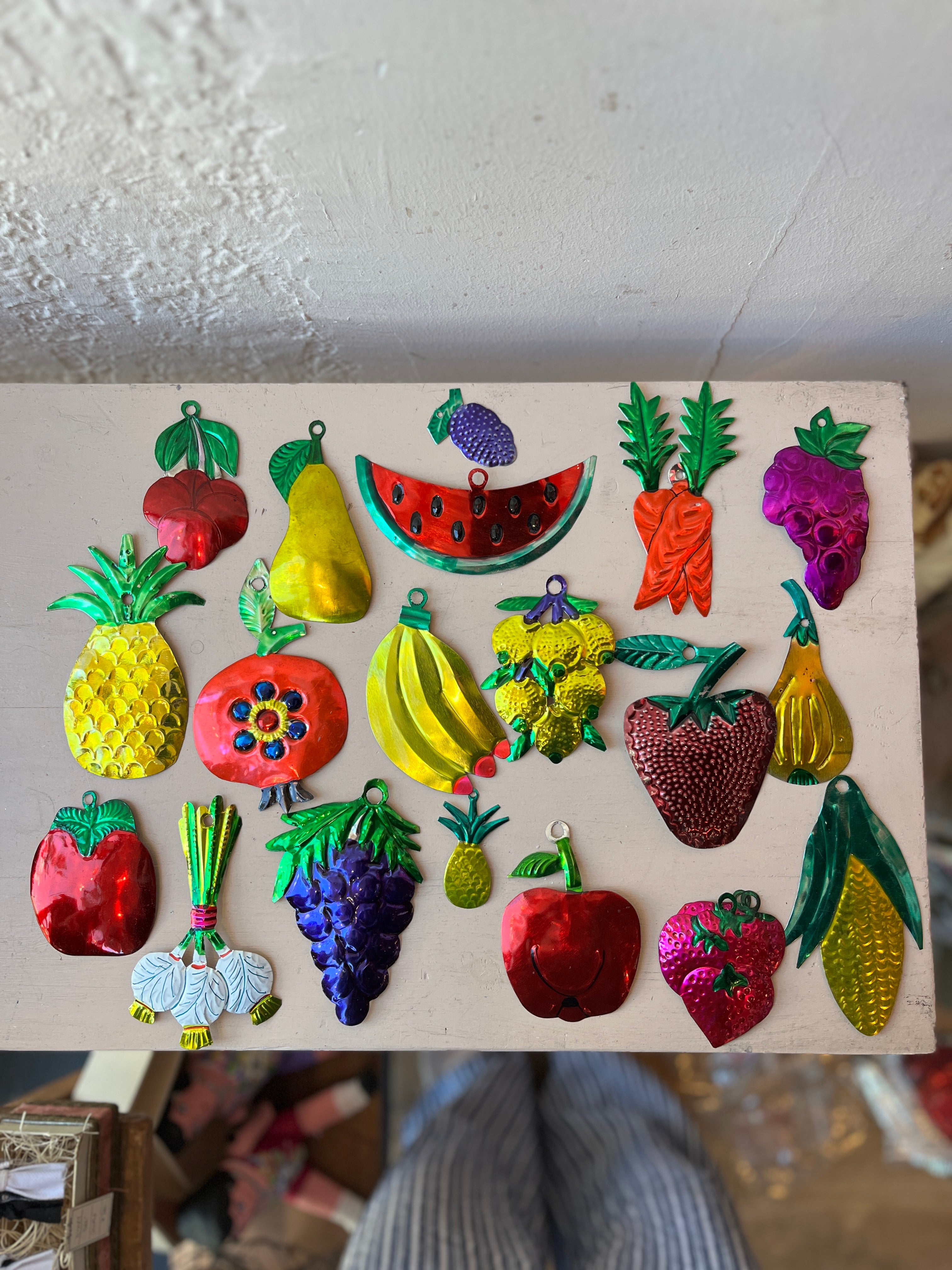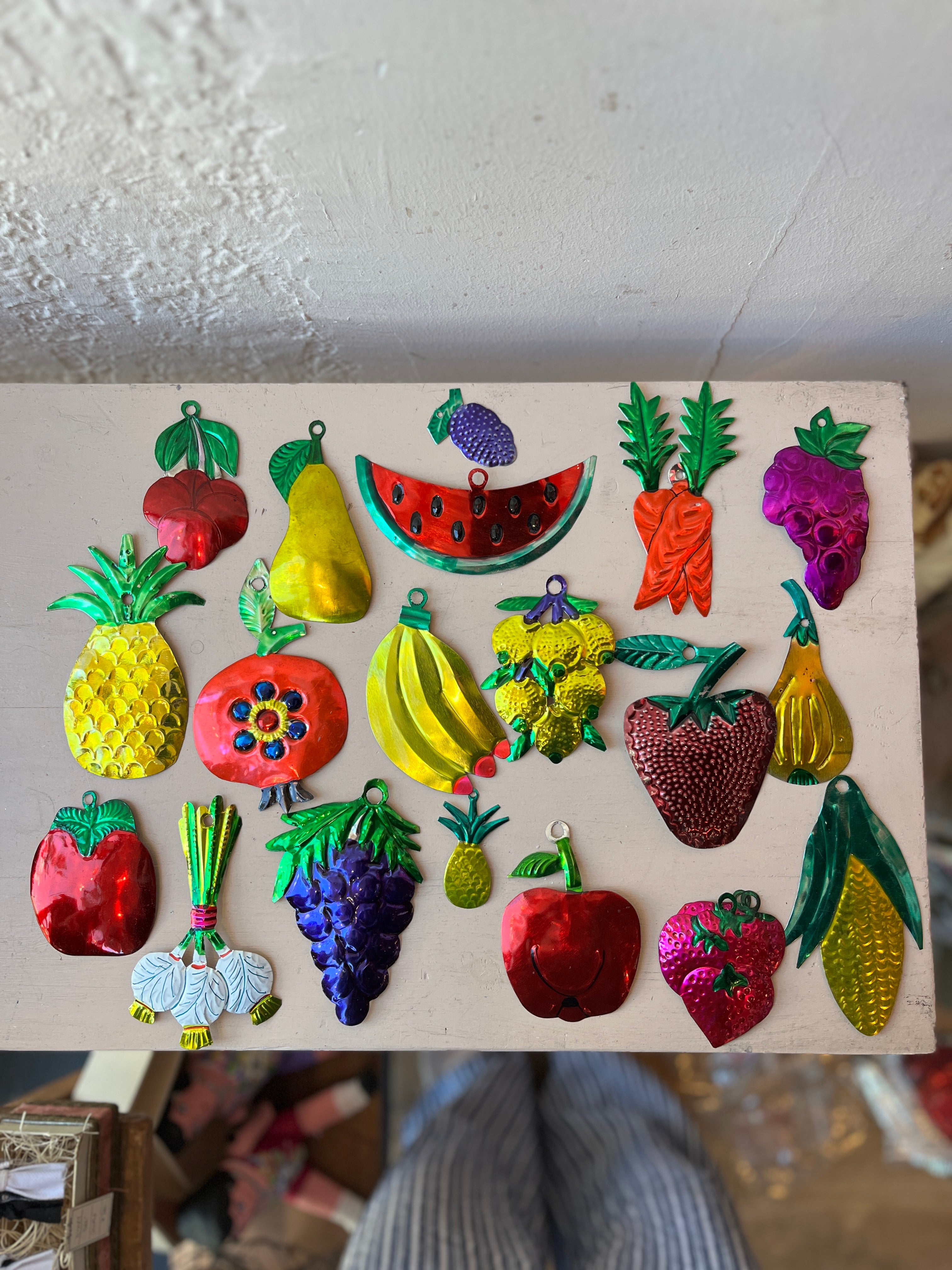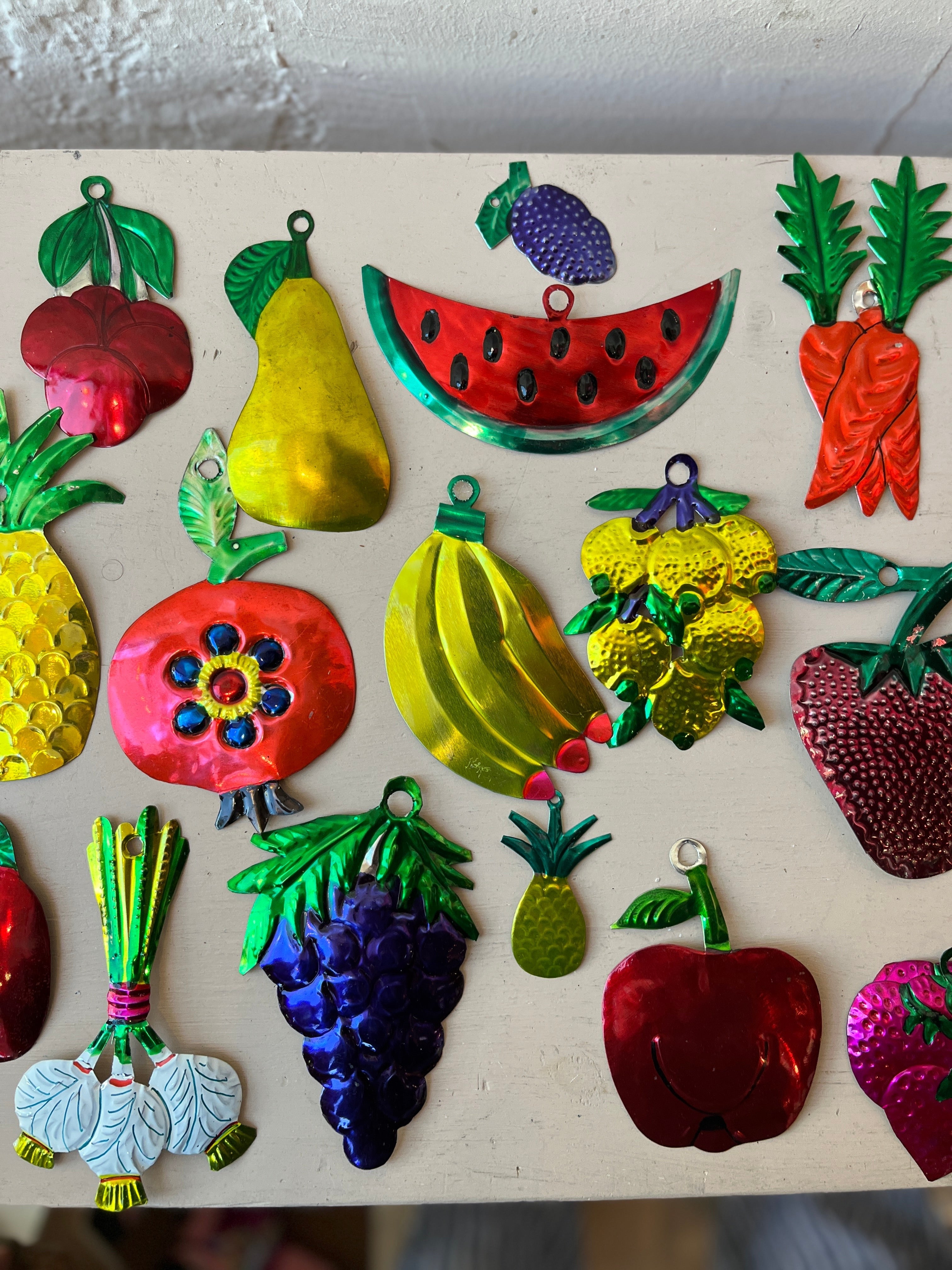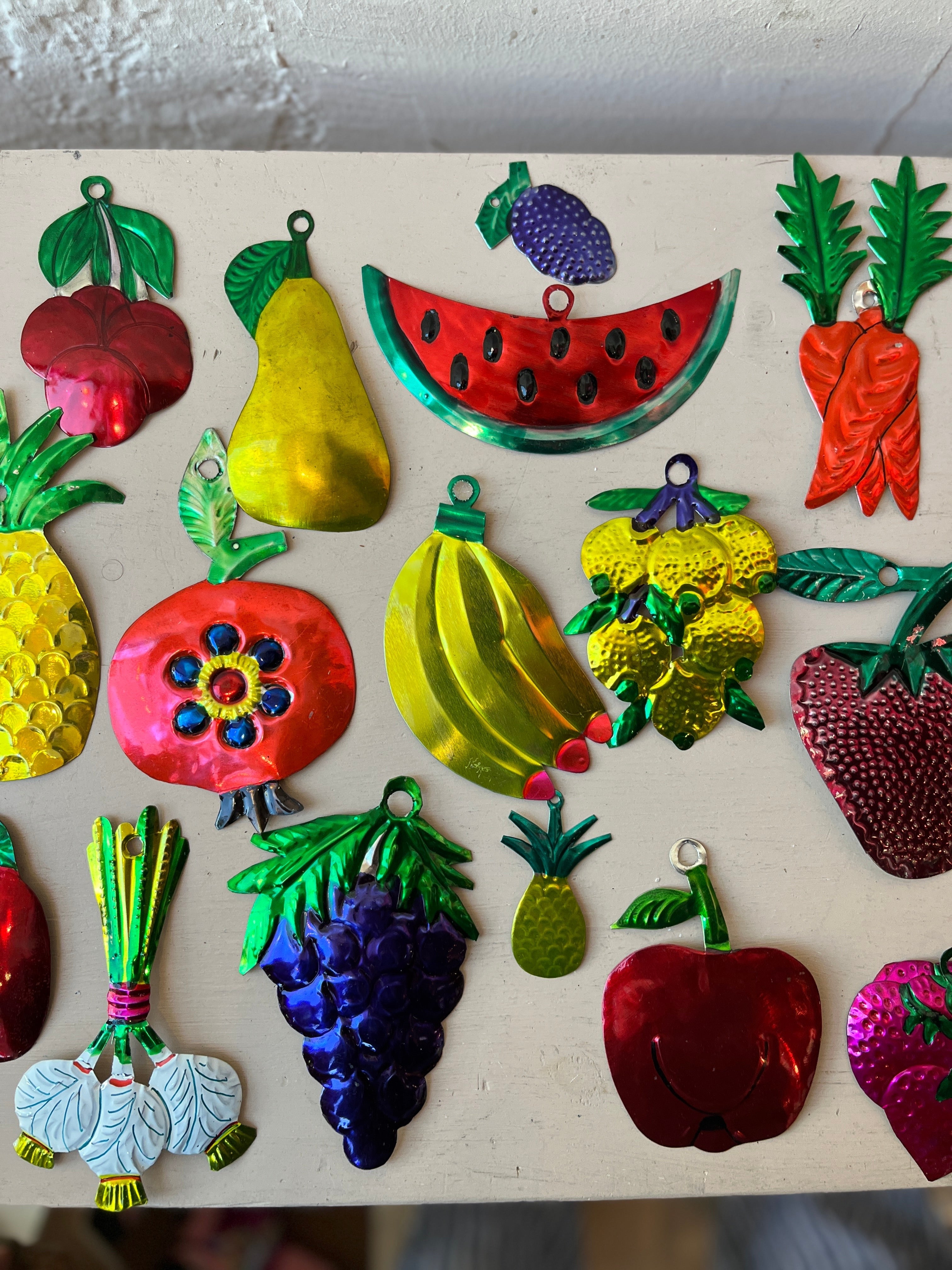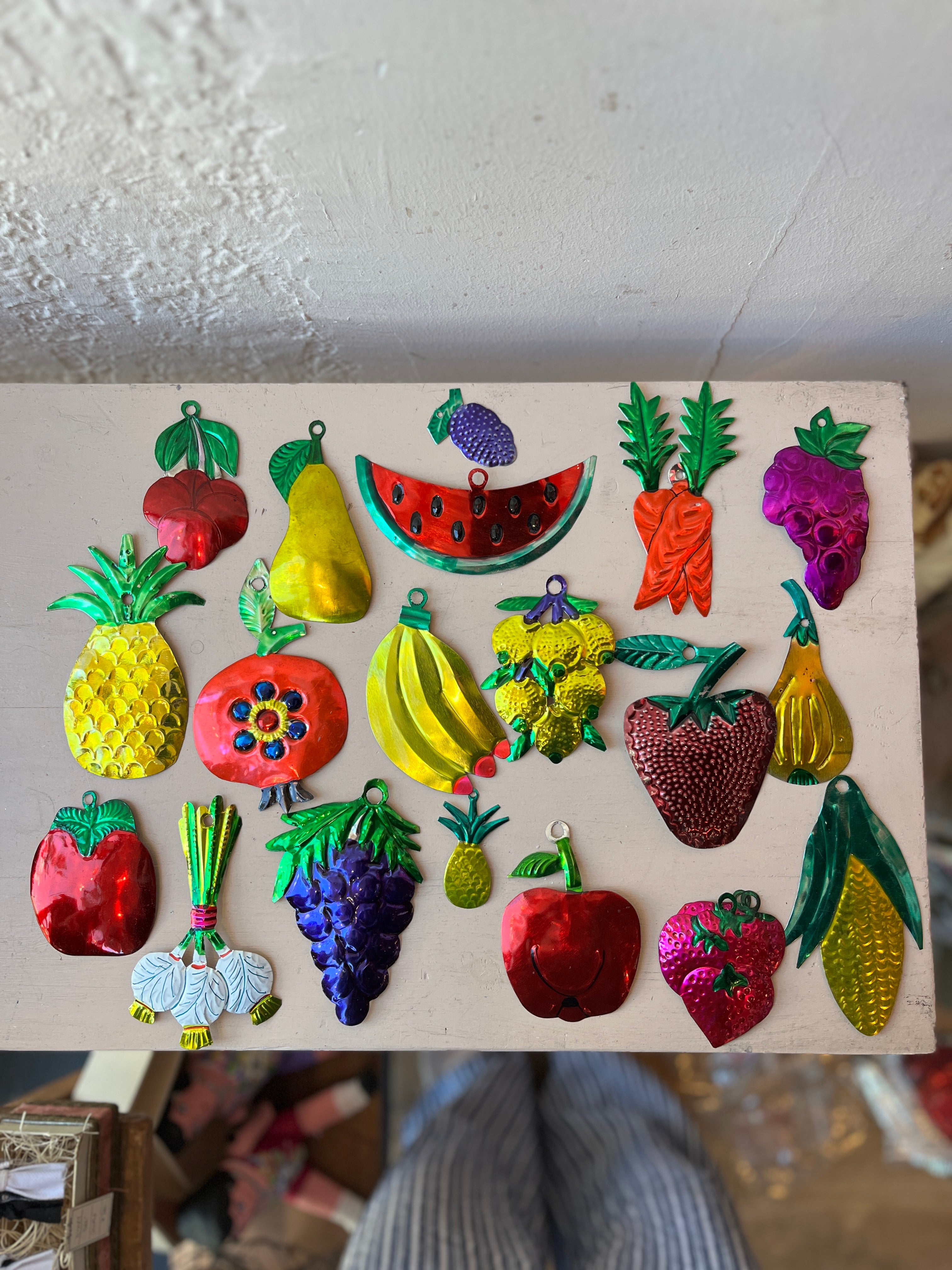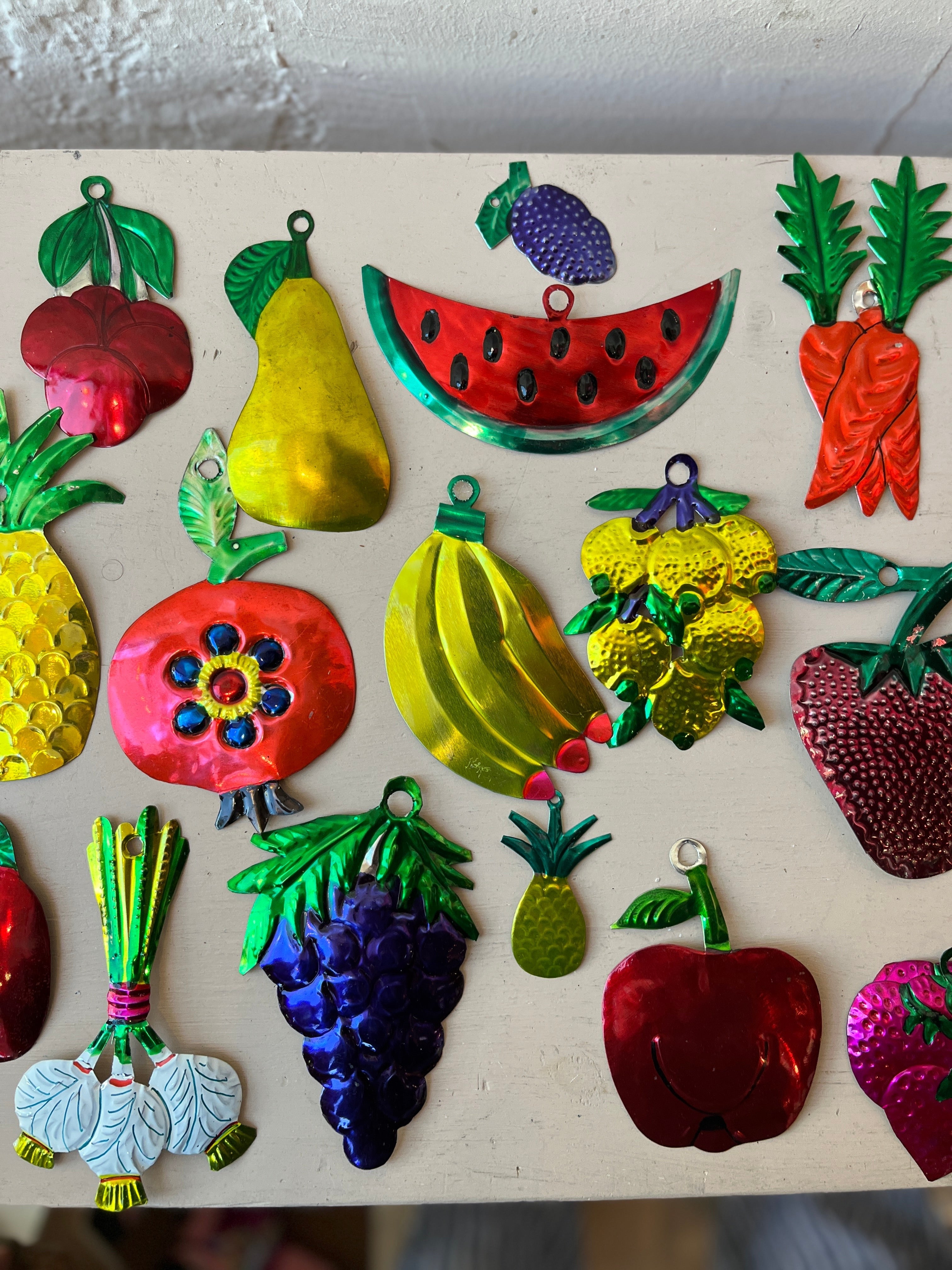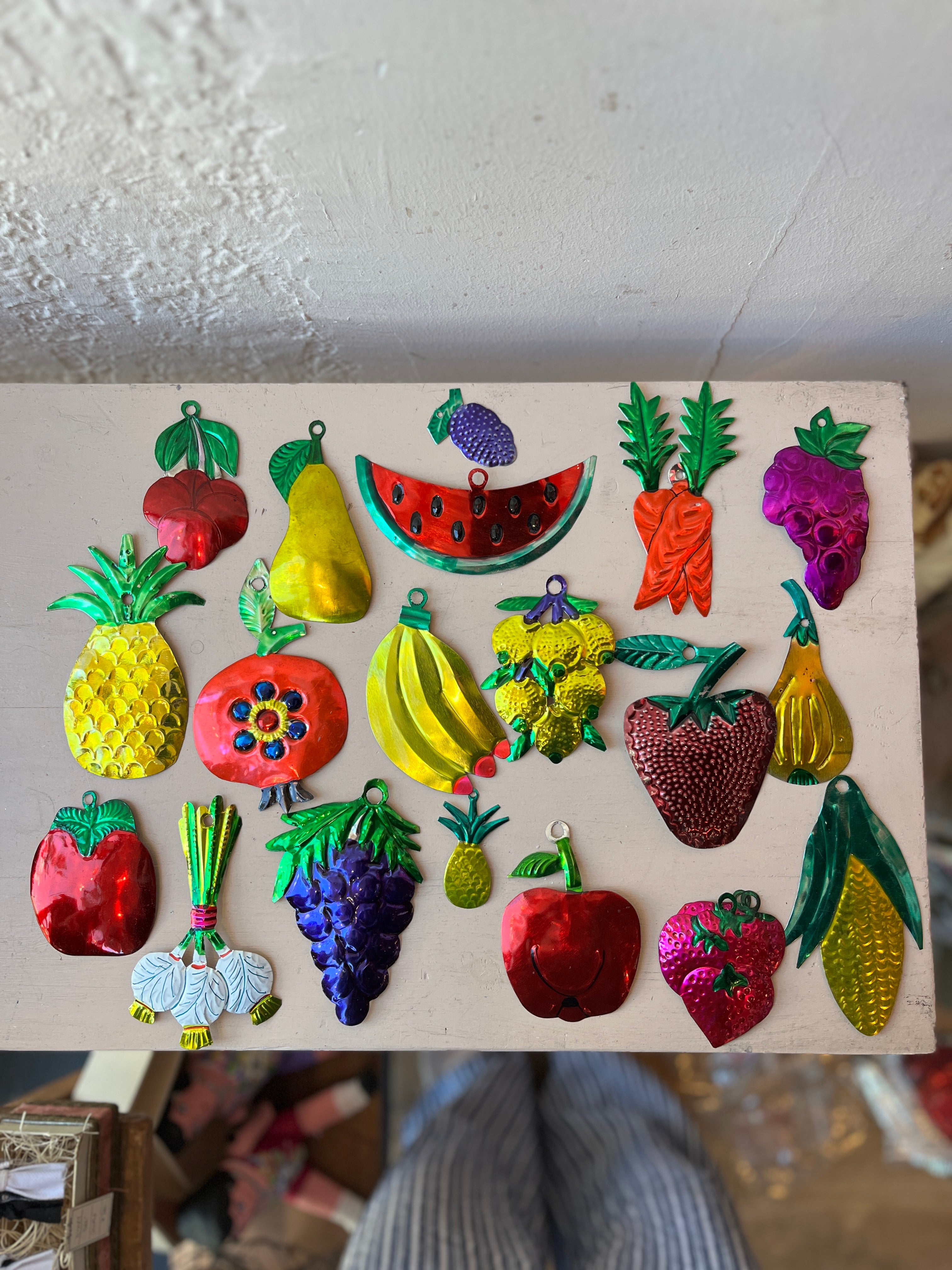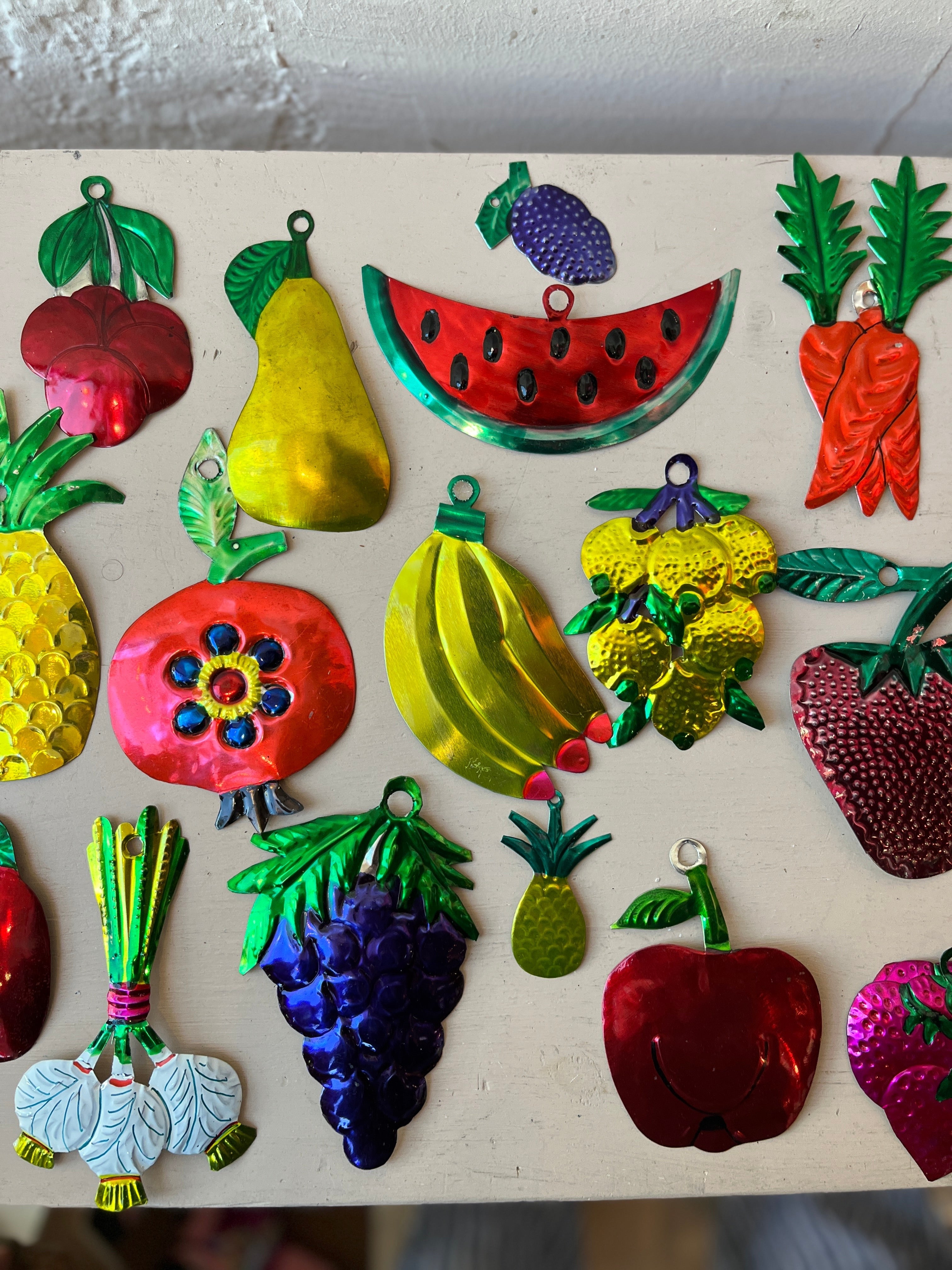 Feeling Fruity Tin Milagros
The most fun collection of Mexican tin Milagros in the shape of all your favorite fruits and veggies. 
Hand embossed and punched tin decorations from the richly colorful region of Oaxaca, Mexico.  Milagros means "miracles" in Spanish, and are decorative charms with cultural or religious significance. 
Stock is listed based on availability. If you don't see a specific fruit or veggie below then we are sold out.