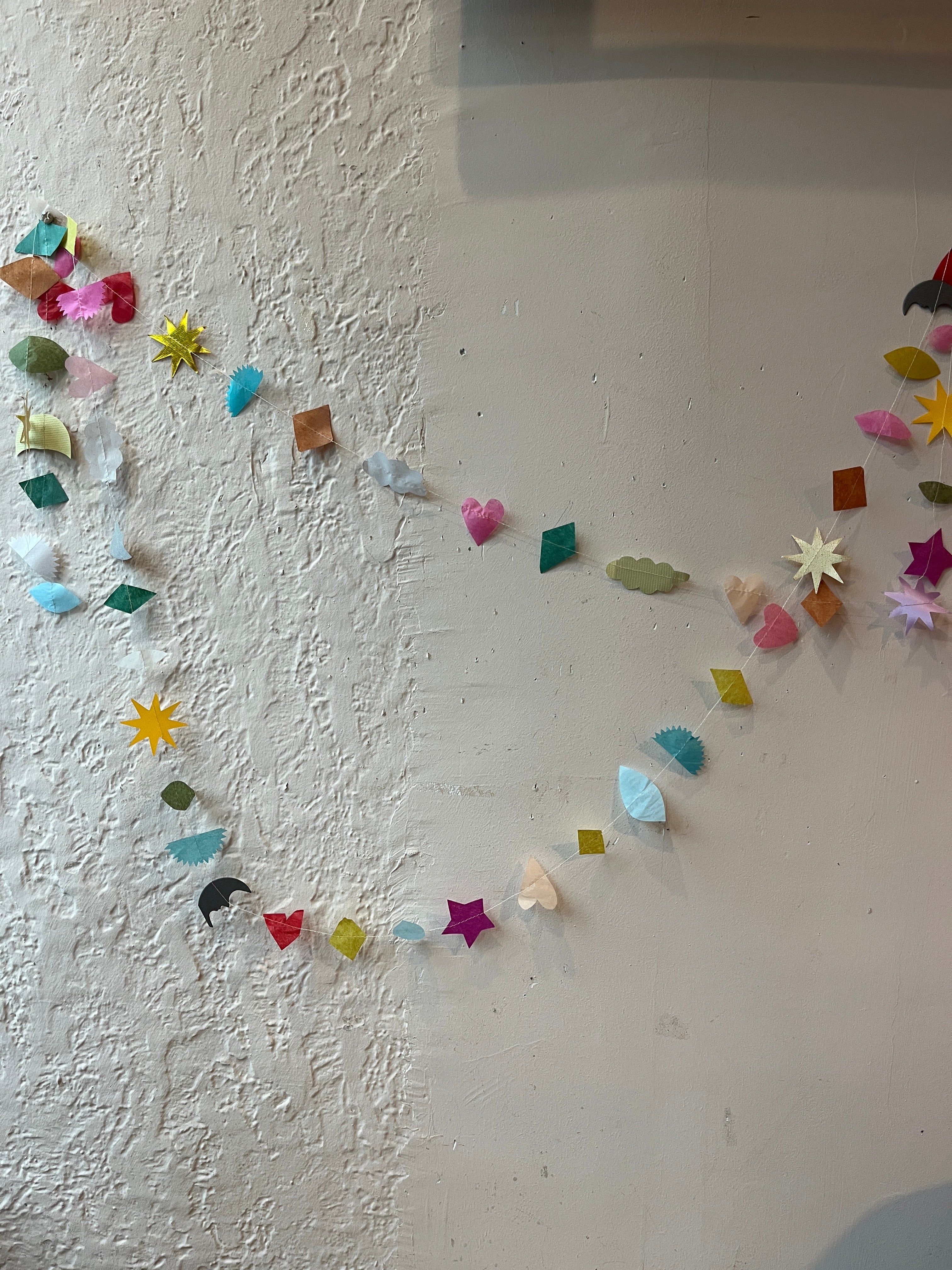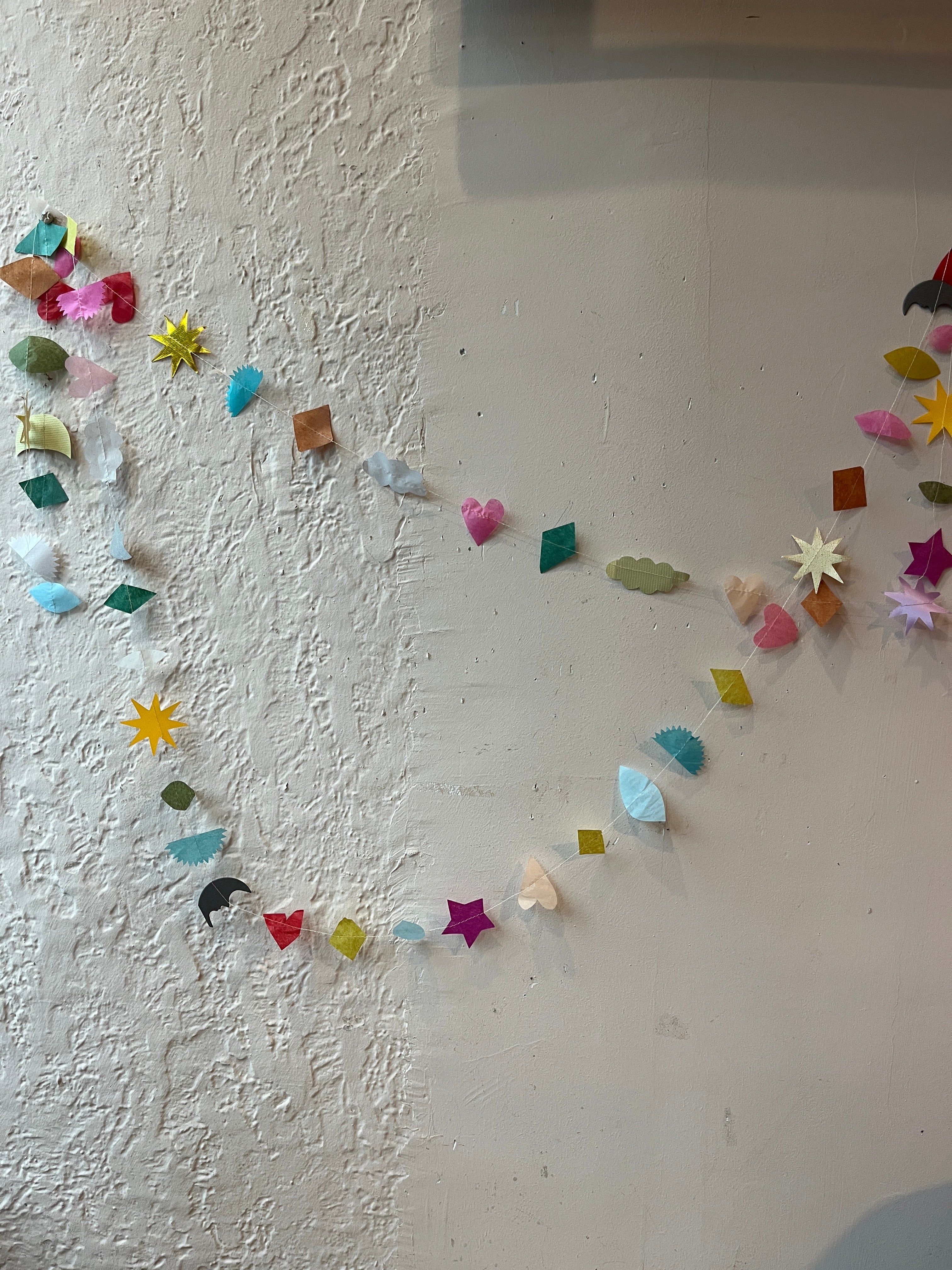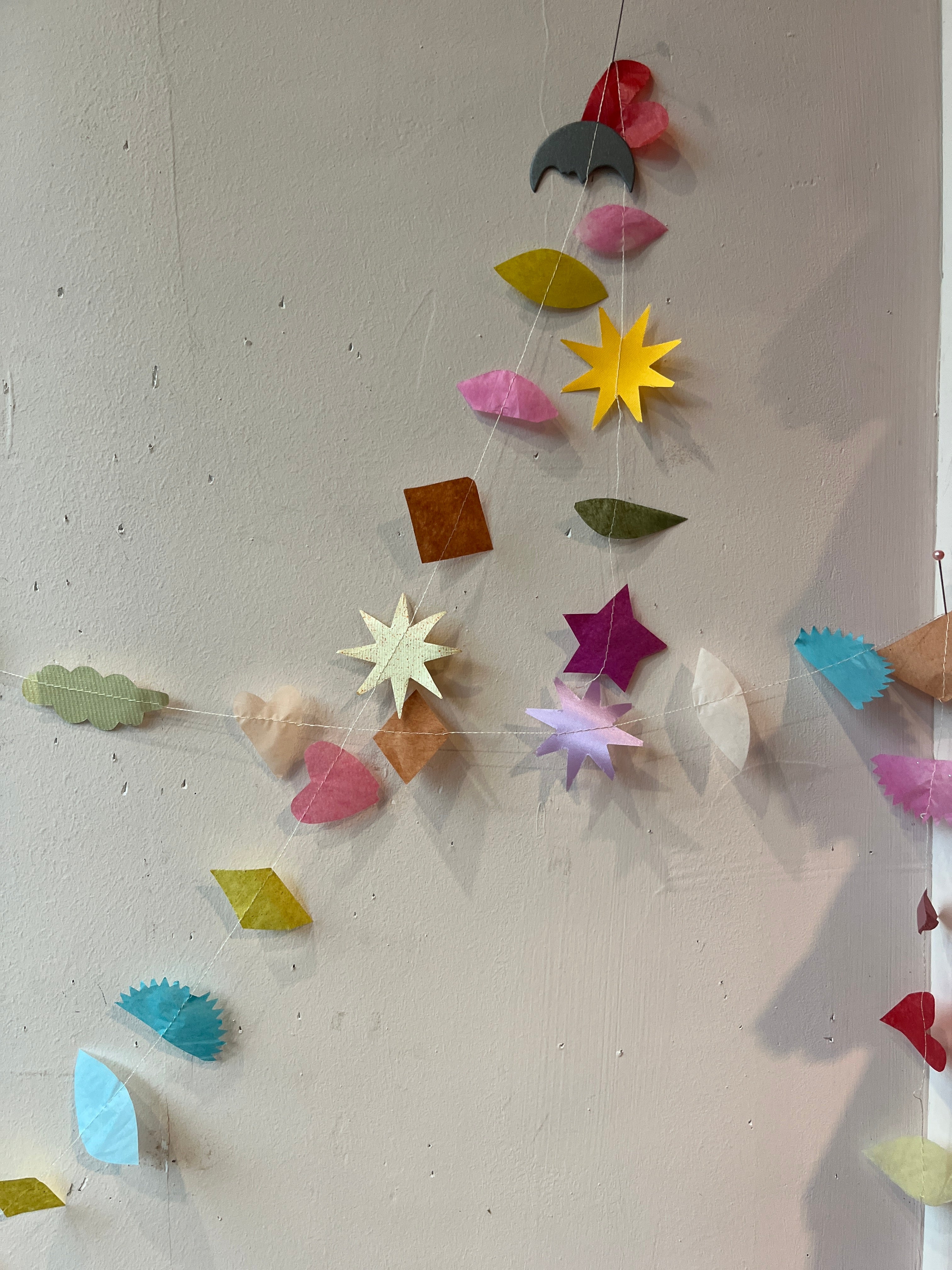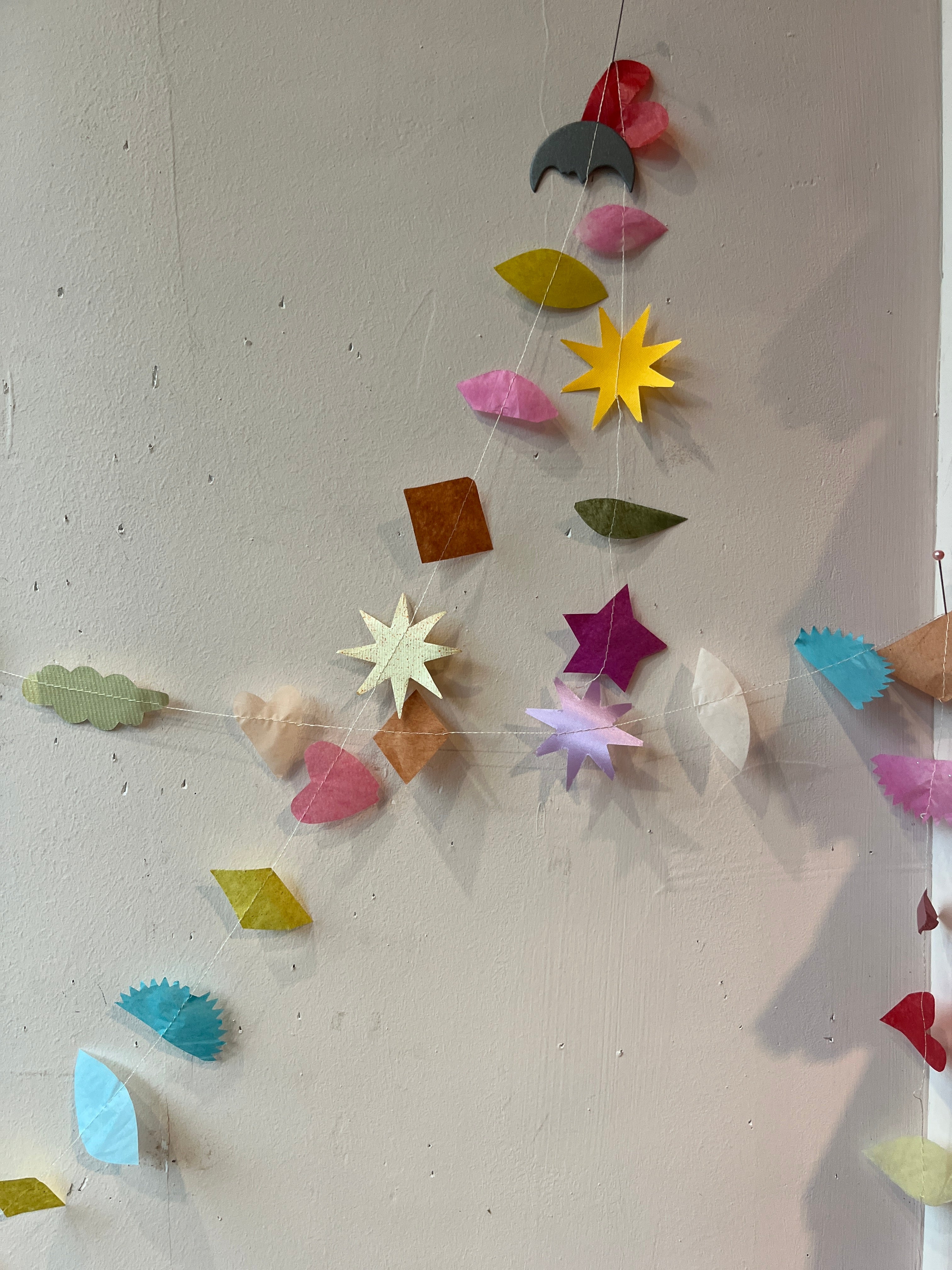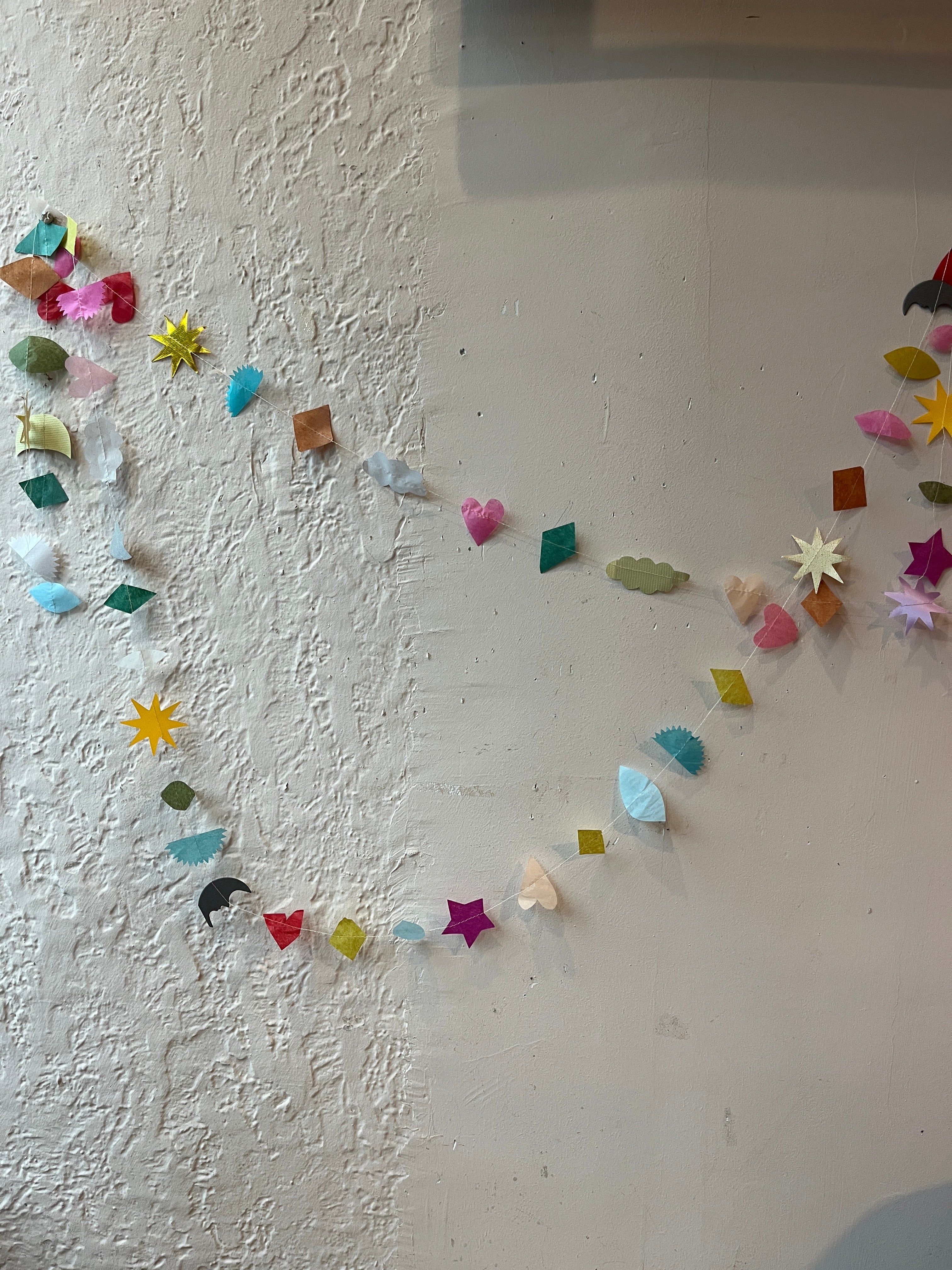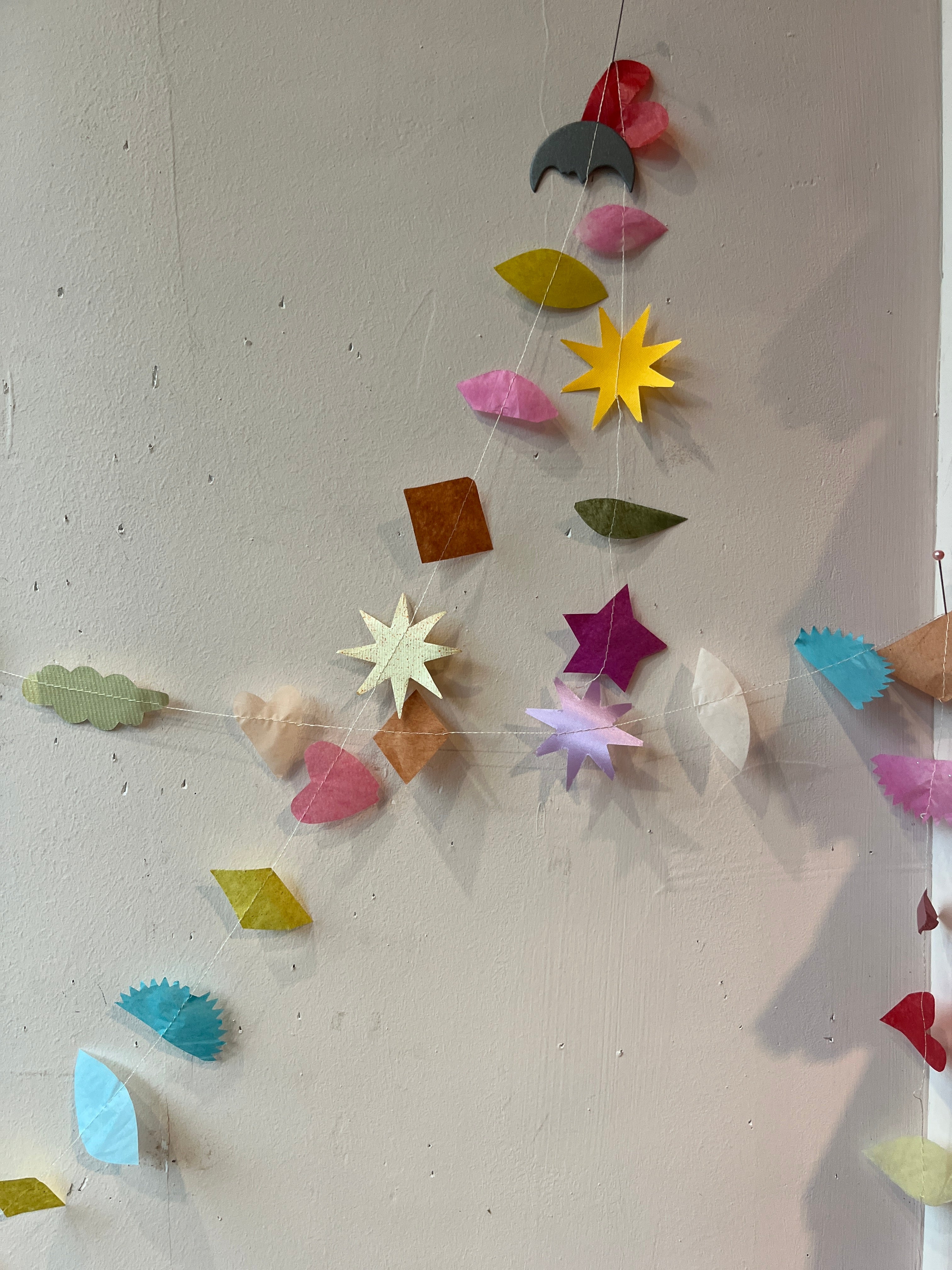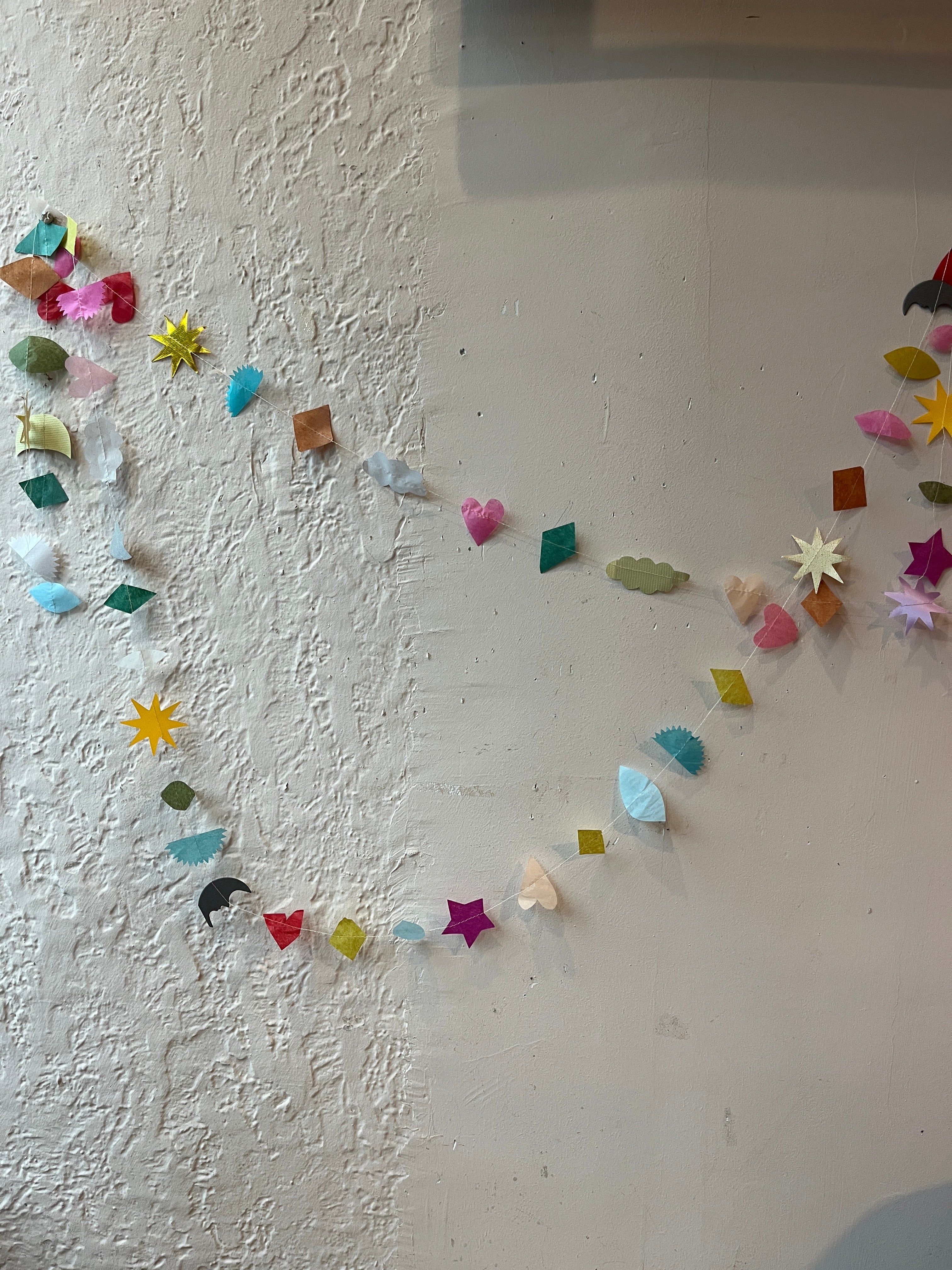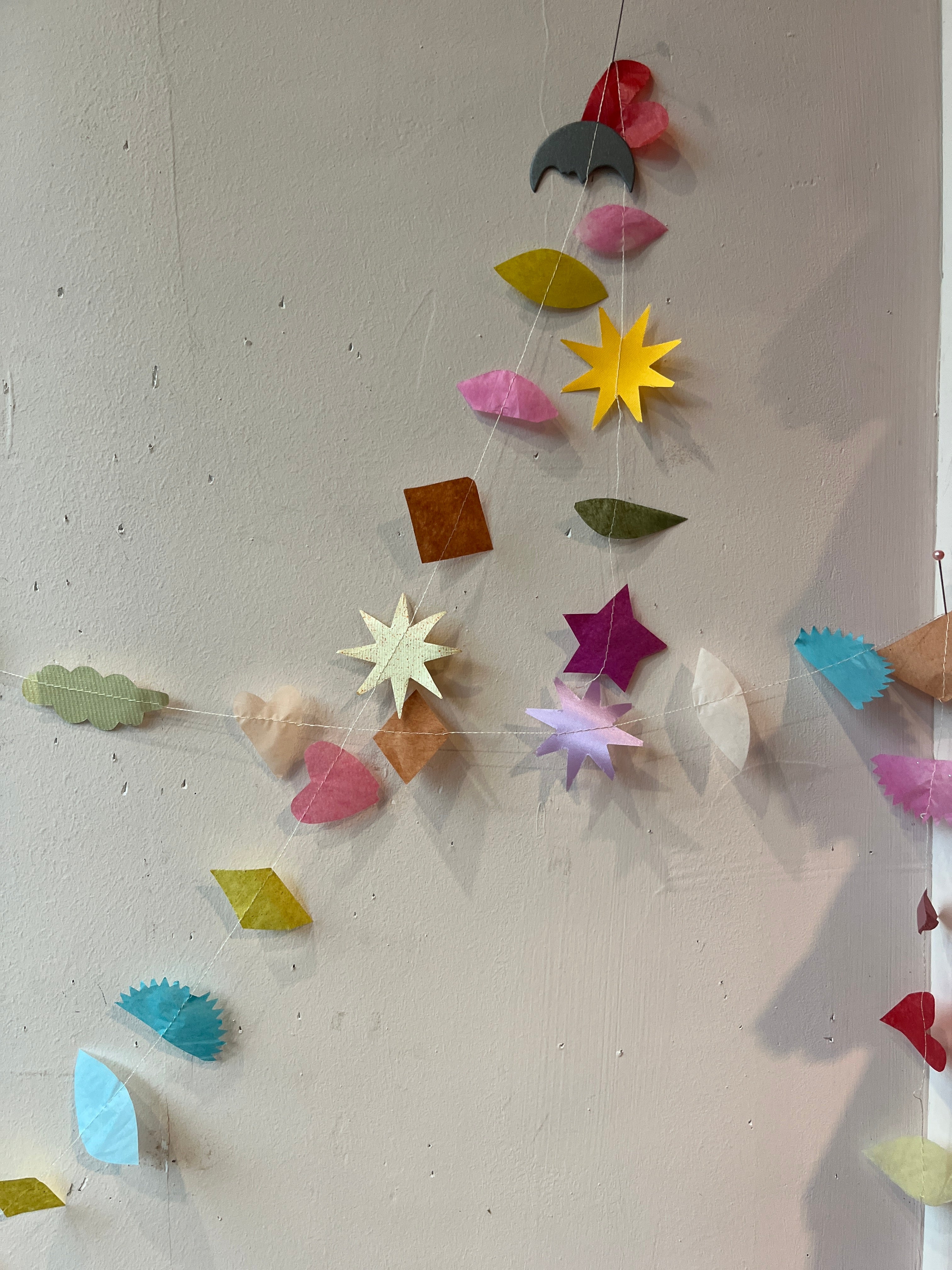 Everything But The Kitchen Sink Garland
When we make our handmade paper garlands, cut shapes are flying all over the place - stars, hearts, teardrops, diamonds, clouds....what better use for all of these shapes but to turn them into their own festive and wonderful garlands?!  
Each garland measures 2 yards and has an assortment of shapes and colors.  No two will be exactly alike.
As with all of our handmade products, please allow 2-3 business days to produce and ship your order.