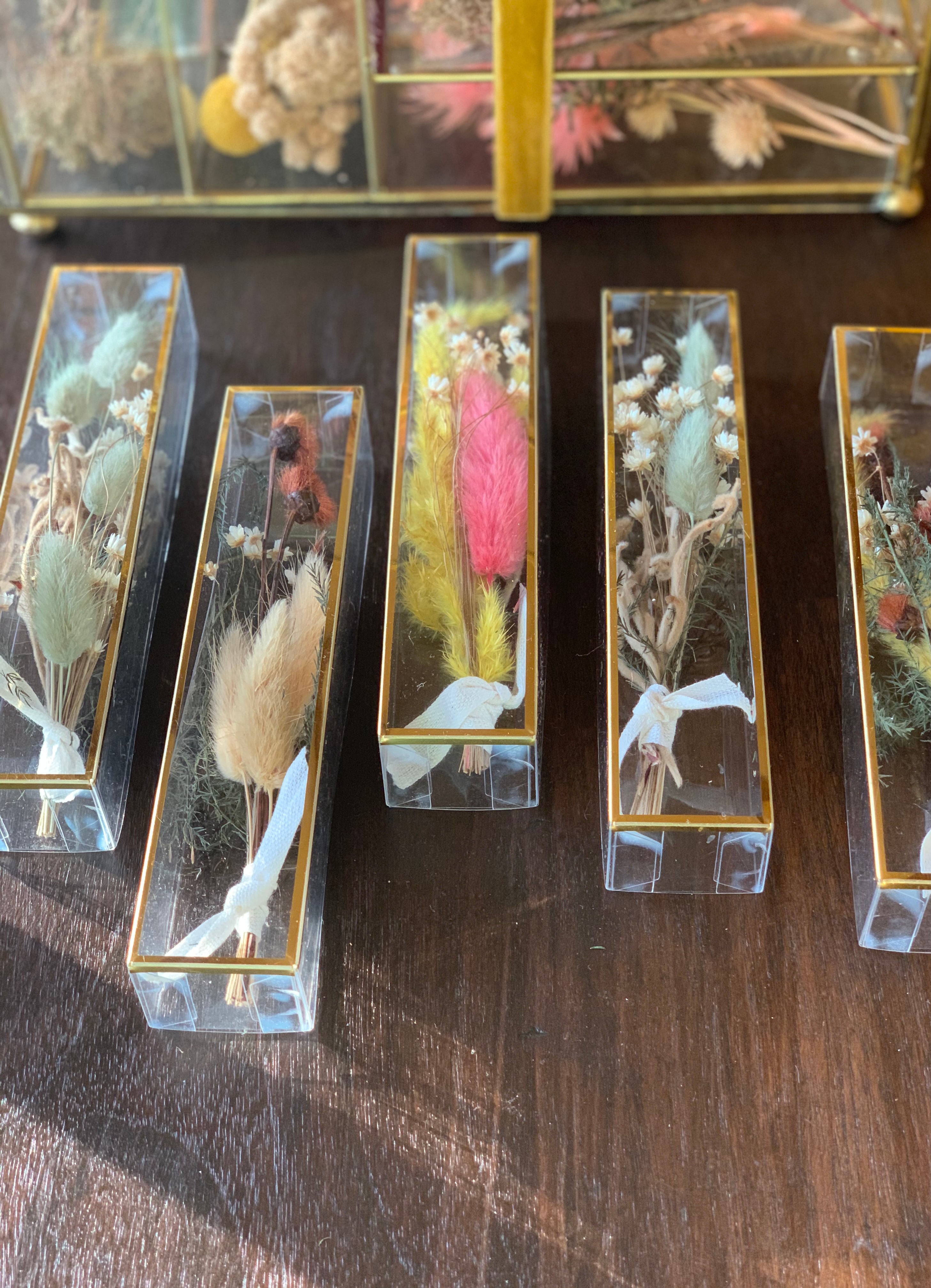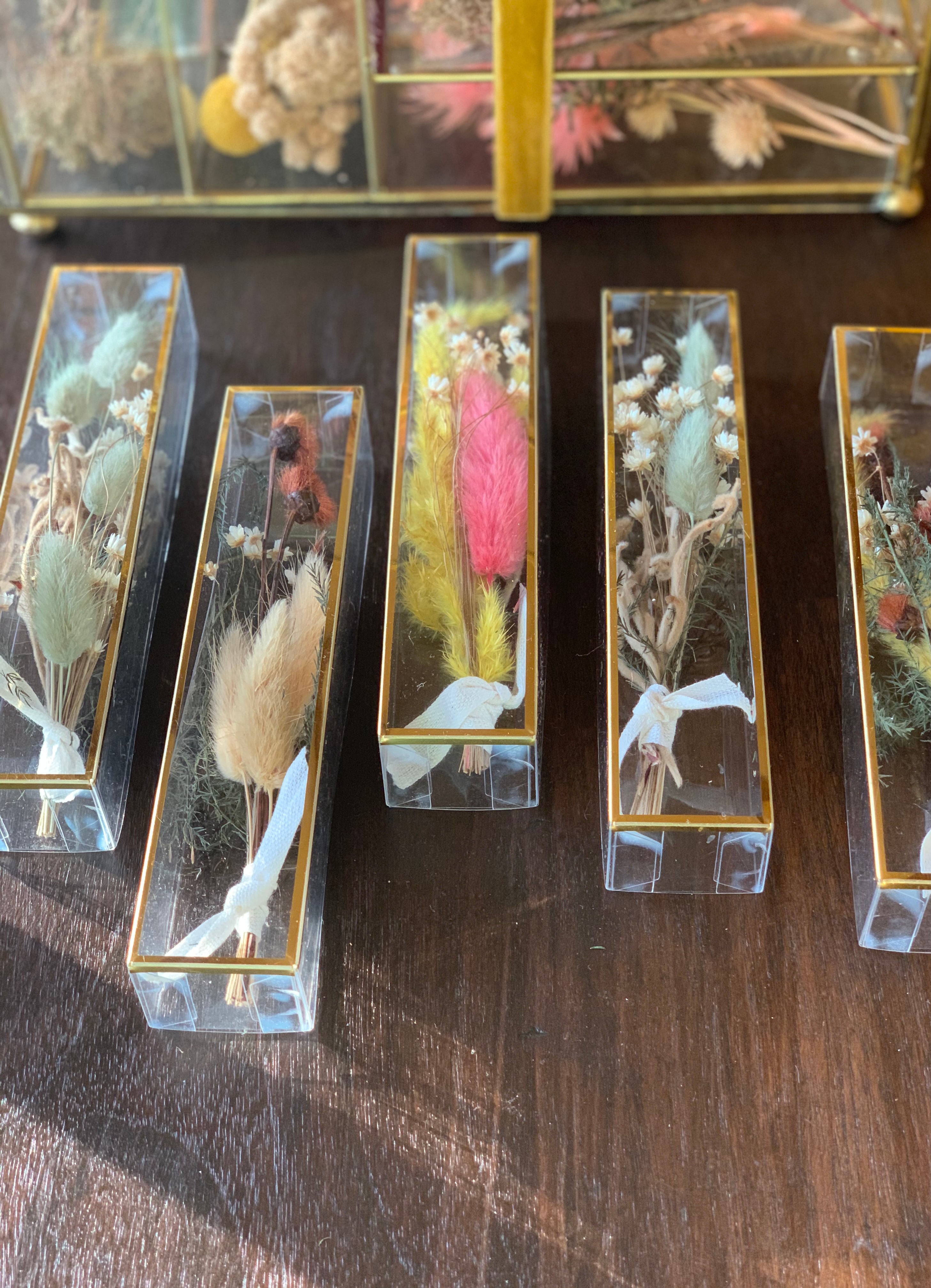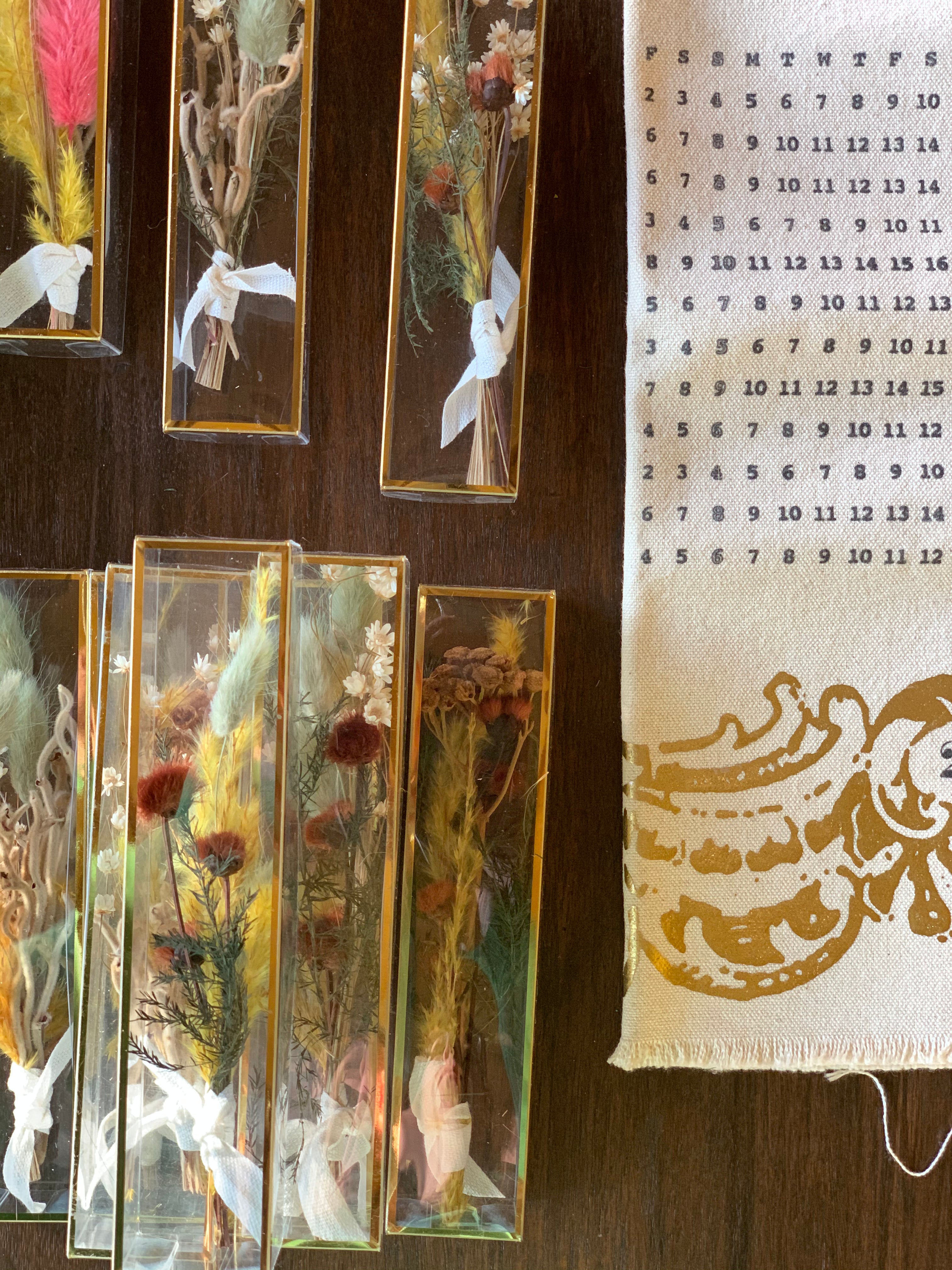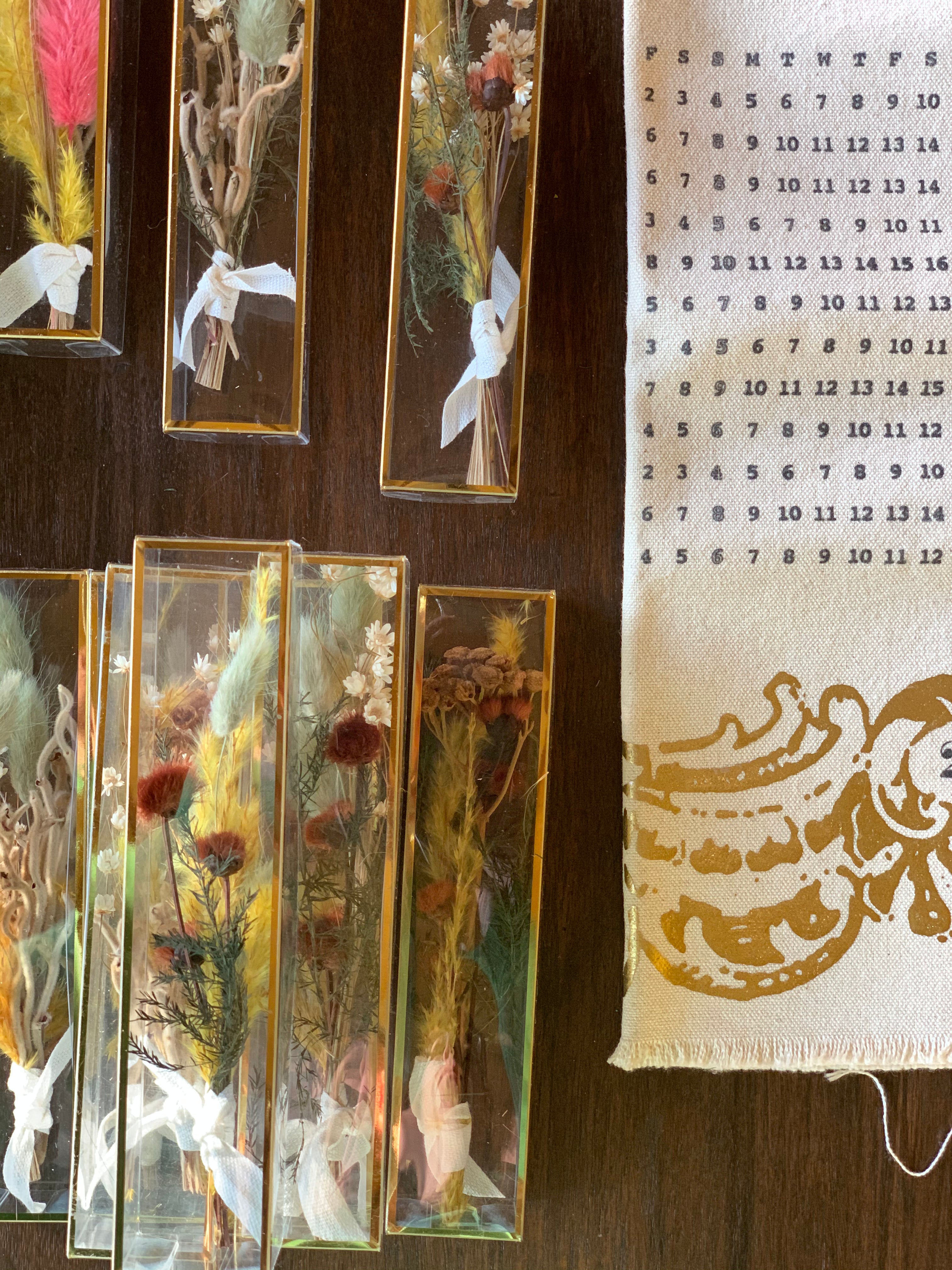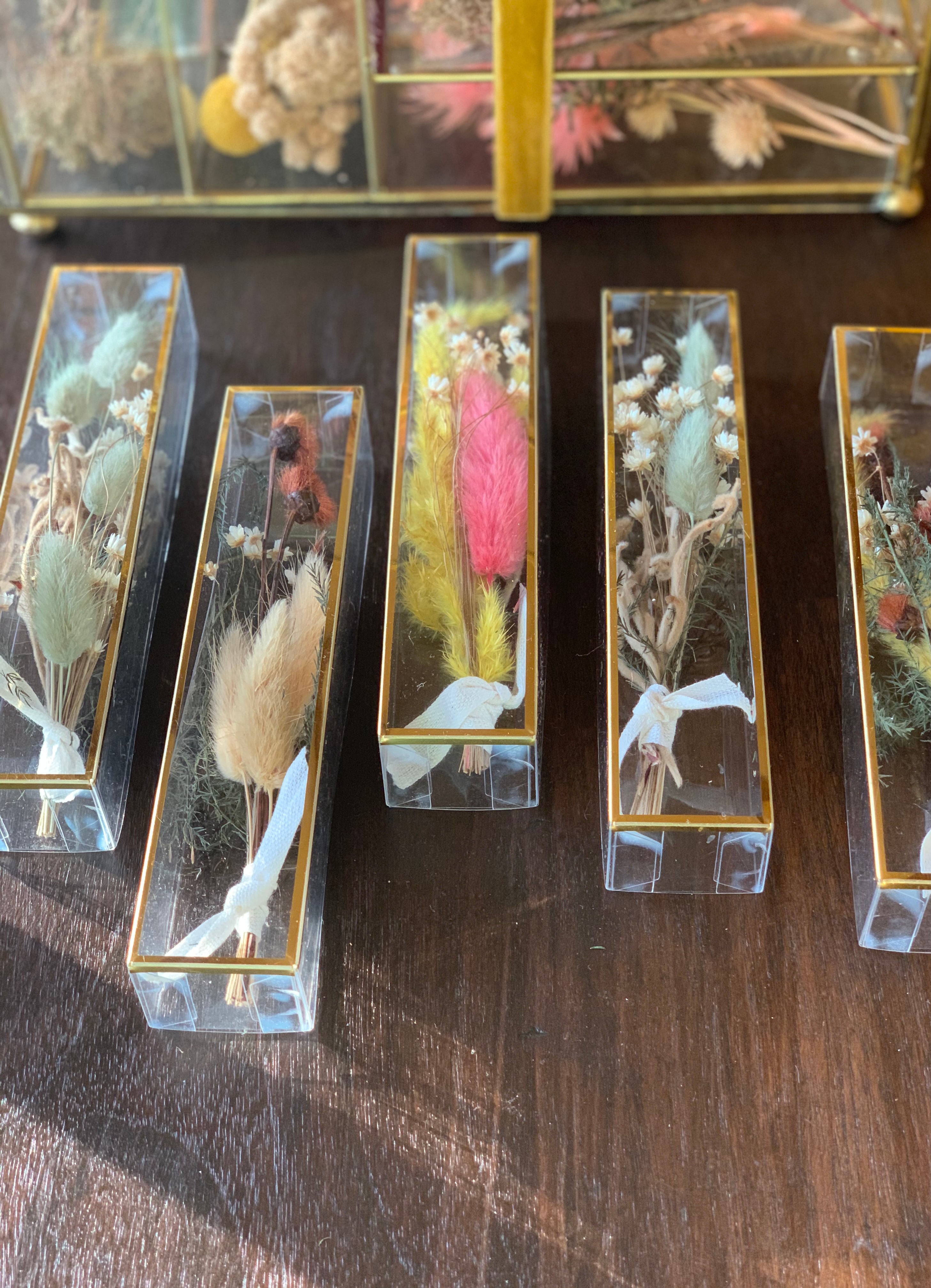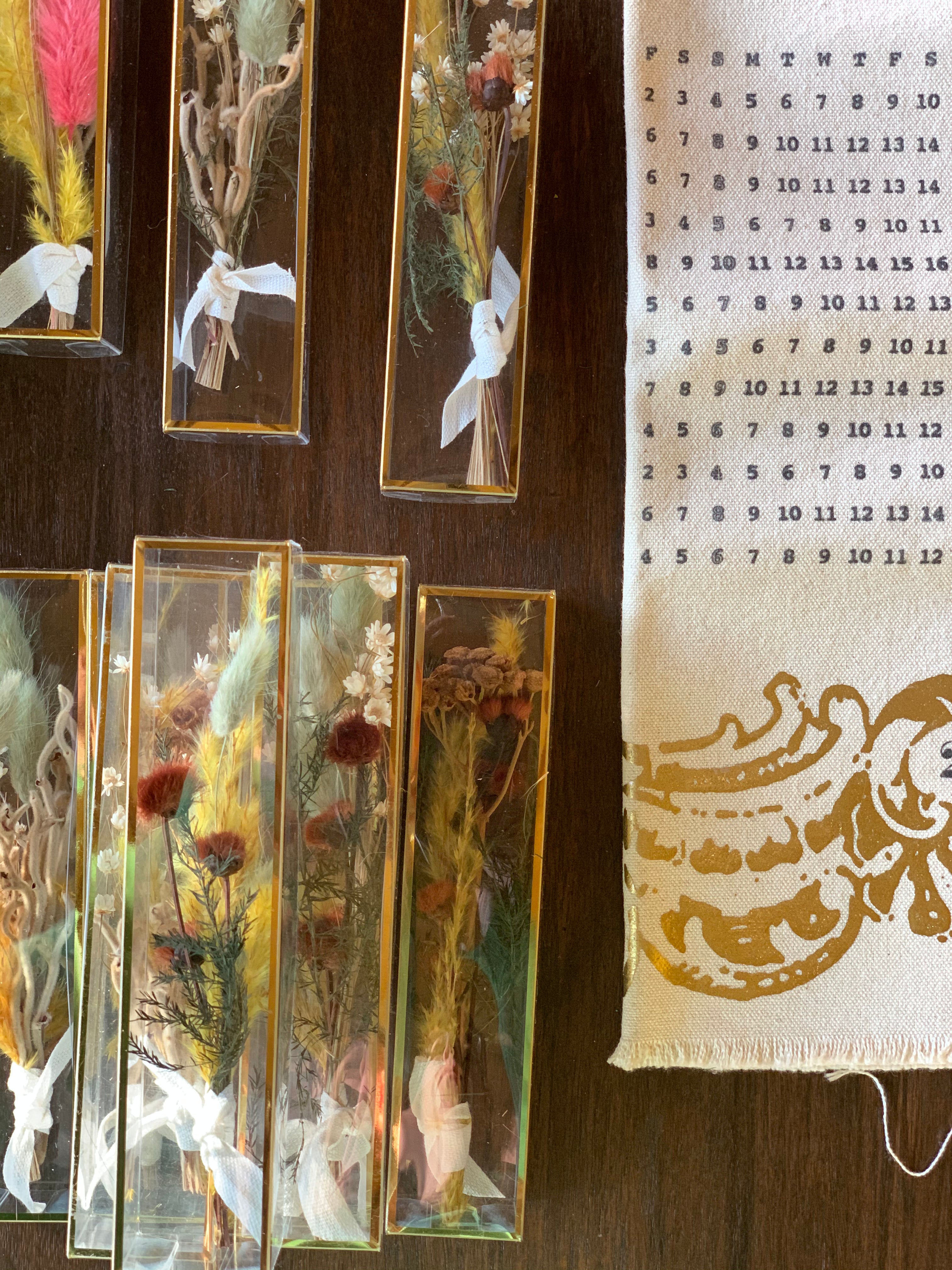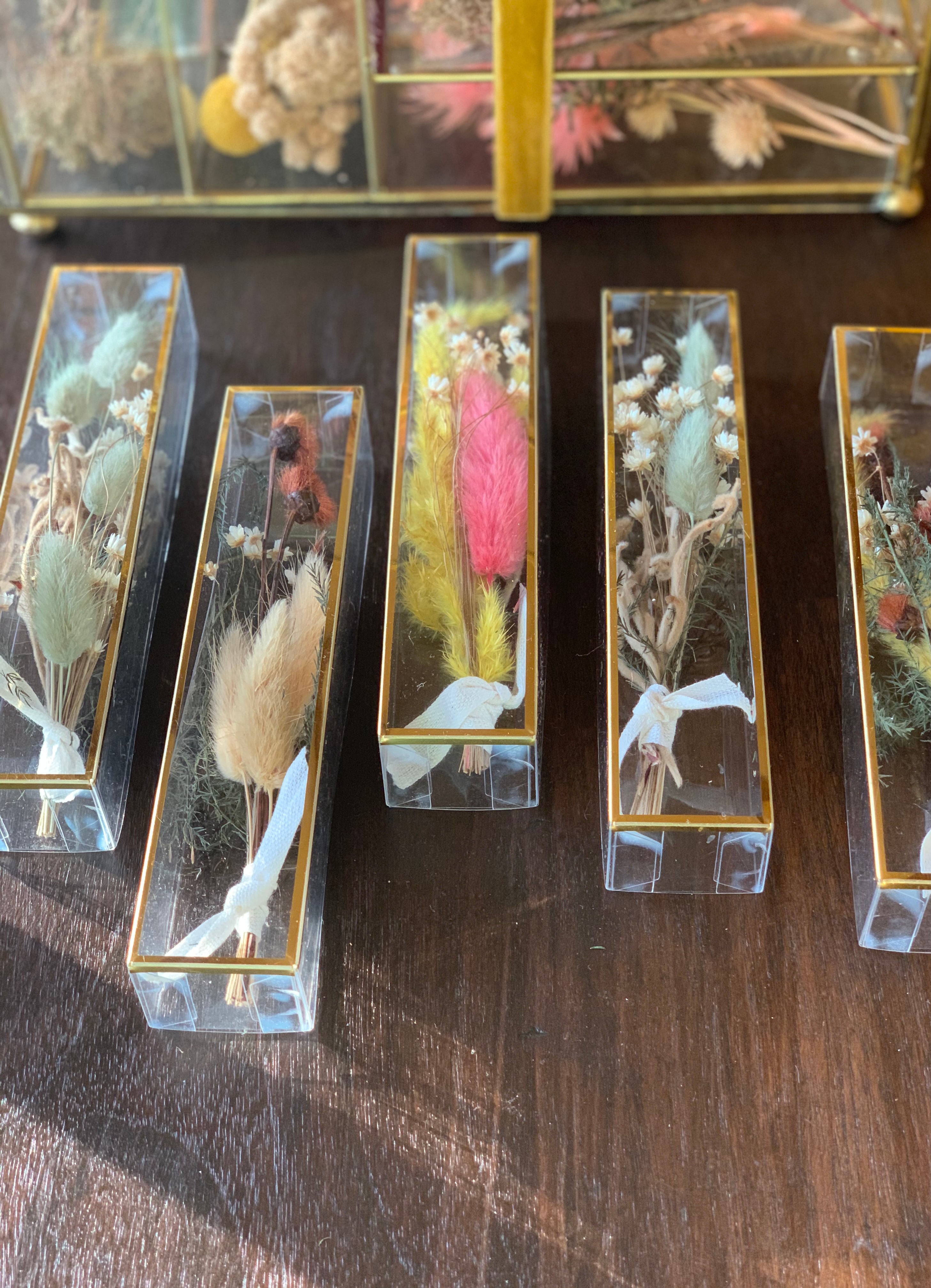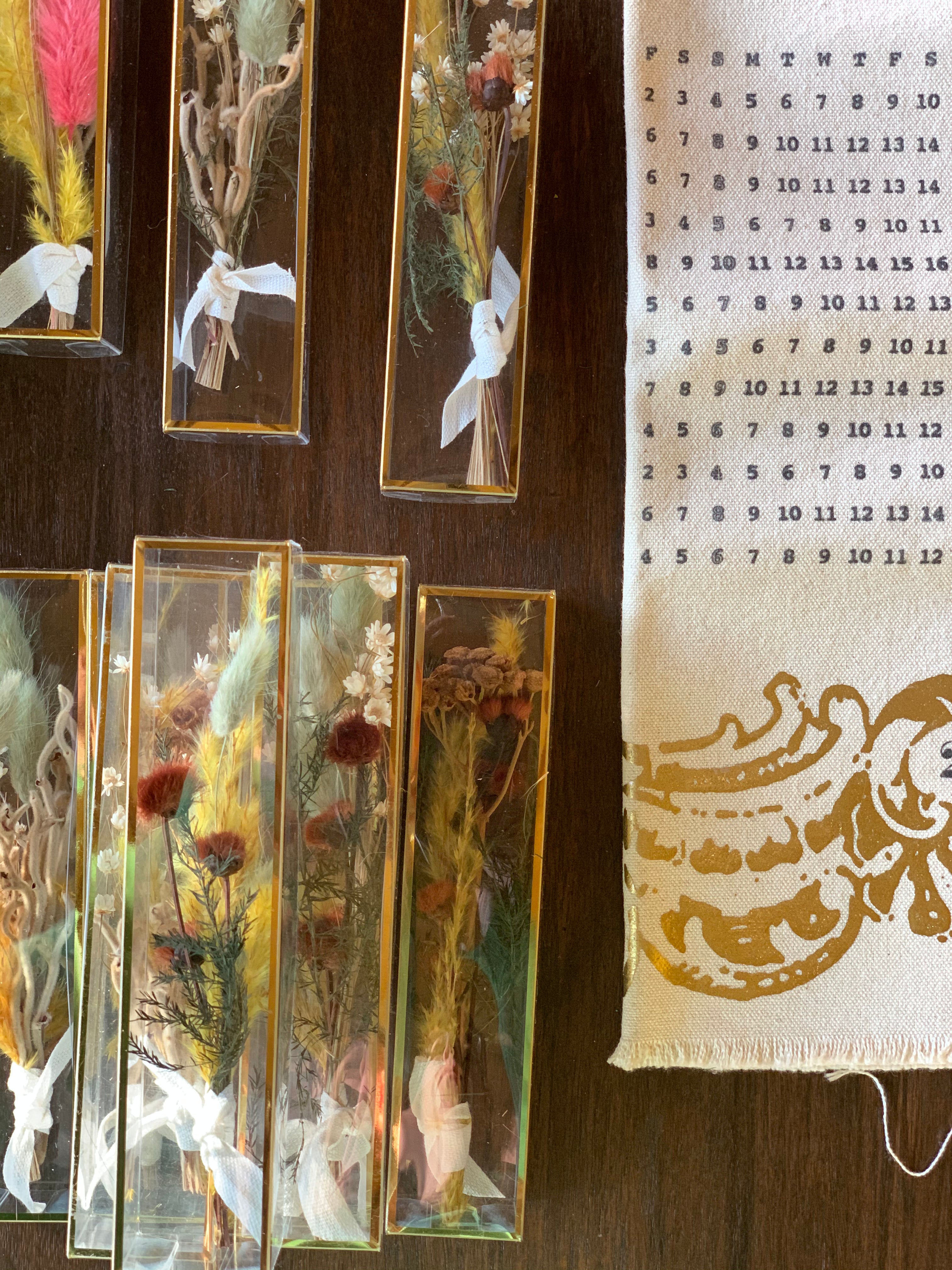 Everlasting Dried flower Bitty Bouquet
An exquisite little spray of dried flowers are preserved in a gold-rimmed clear acetate box for safe-keeping. Perfect for gift toppers, tiny bud vases, altars or shadowbox projects-or just in its package for visual beauty.
This is the last of our vintage supply of dried flowers, and each tiny stem is a precious keepsake. Each is unique and beautiful, so please be flexible as we select one for you.