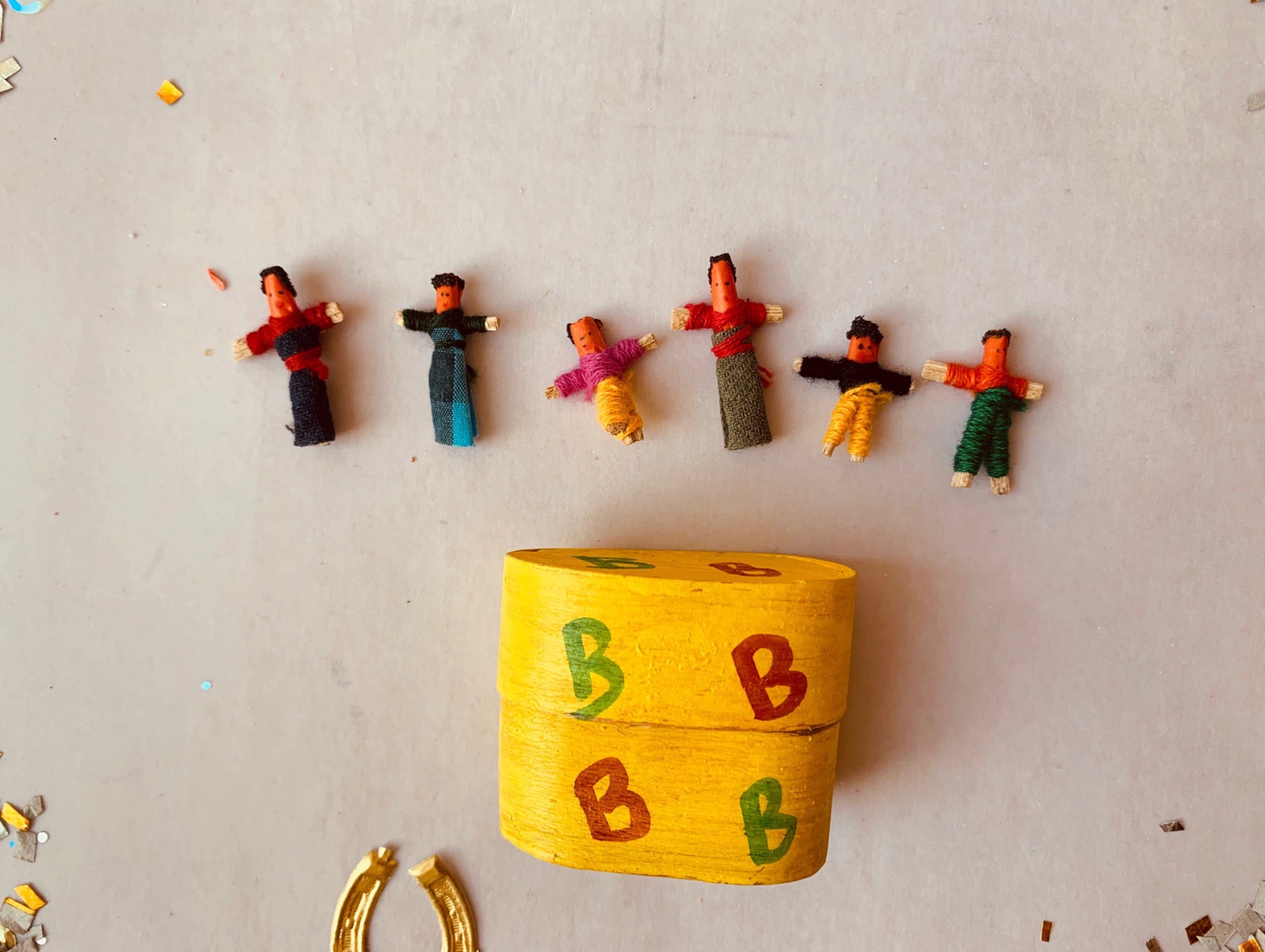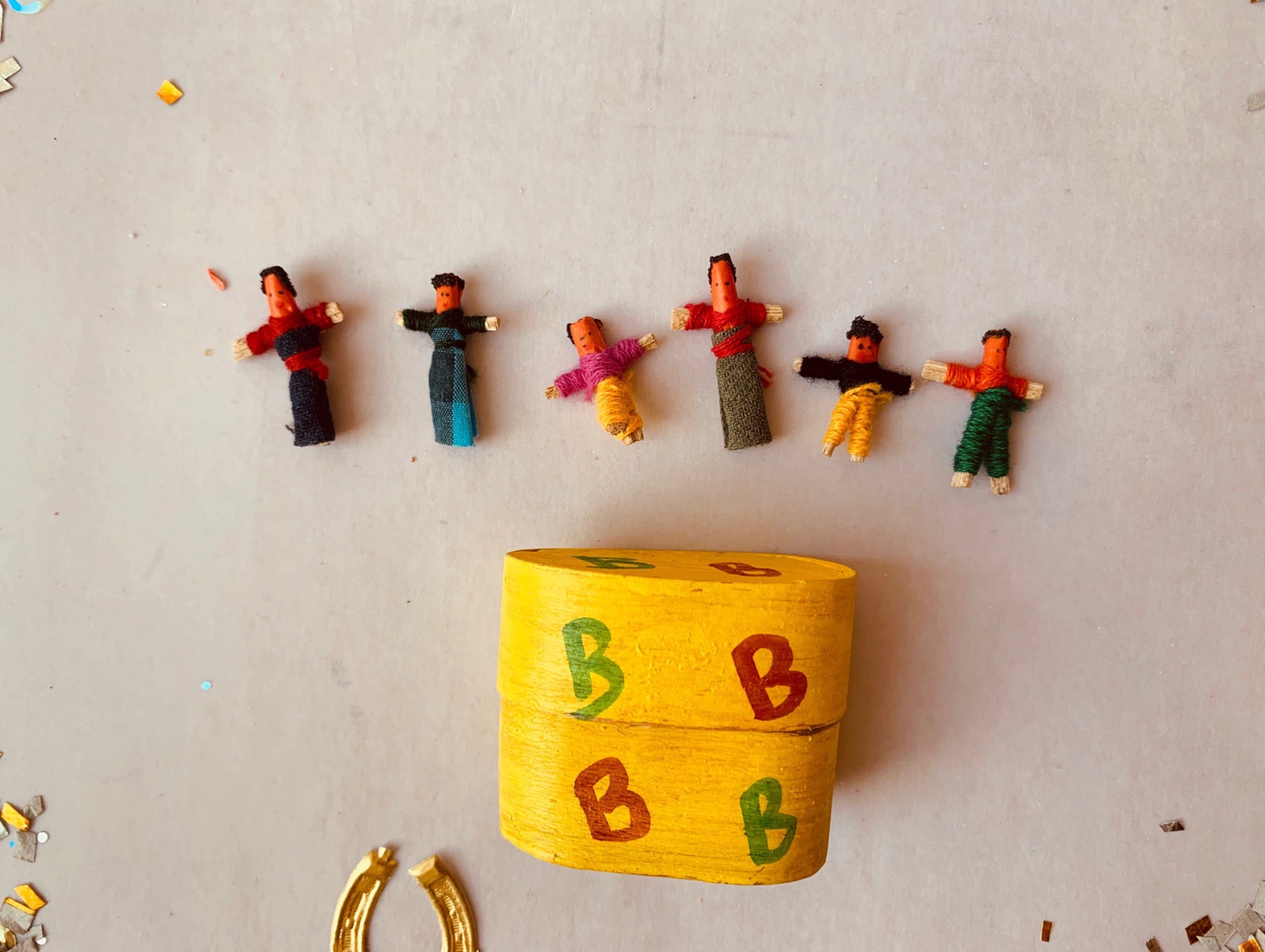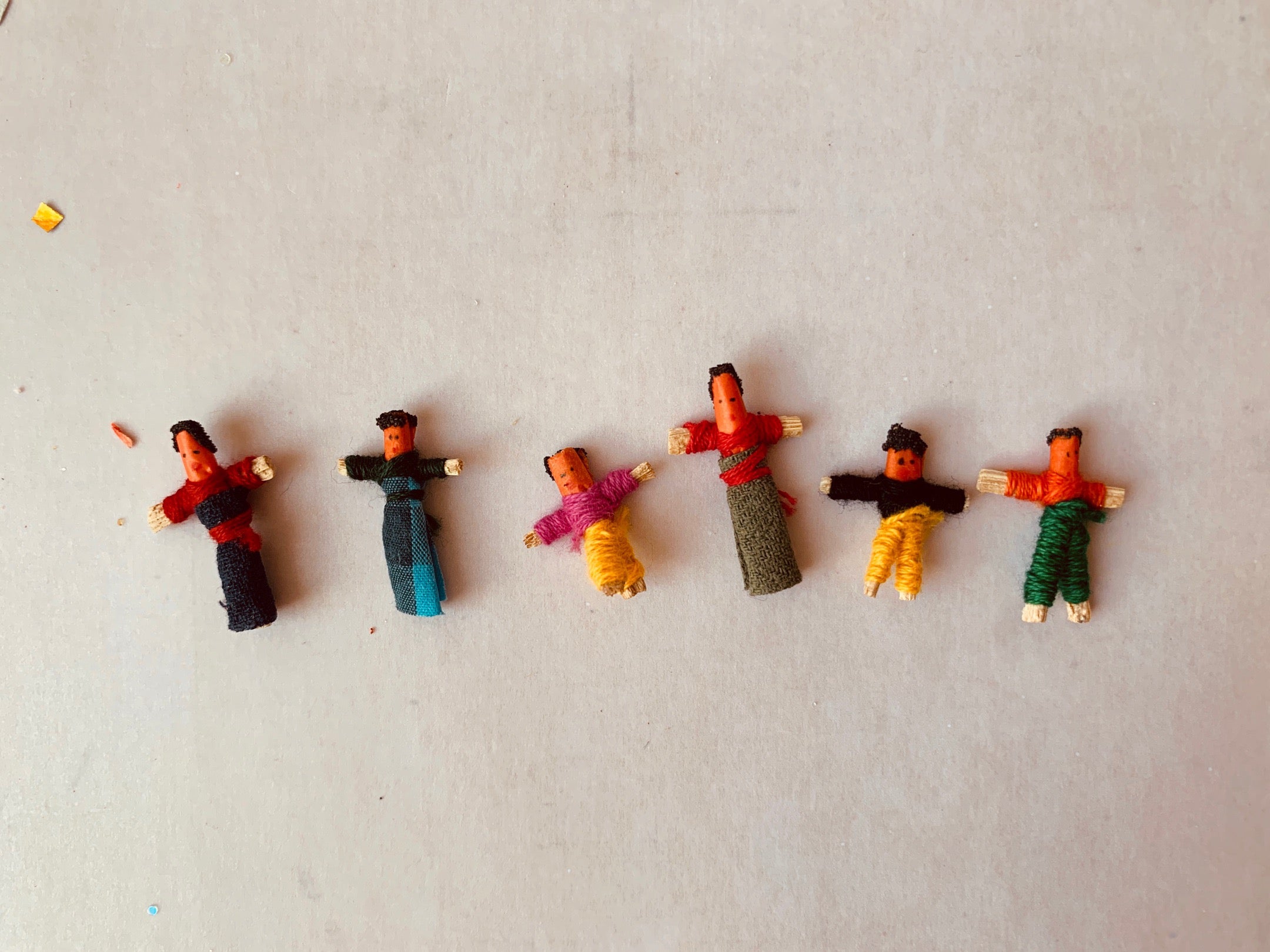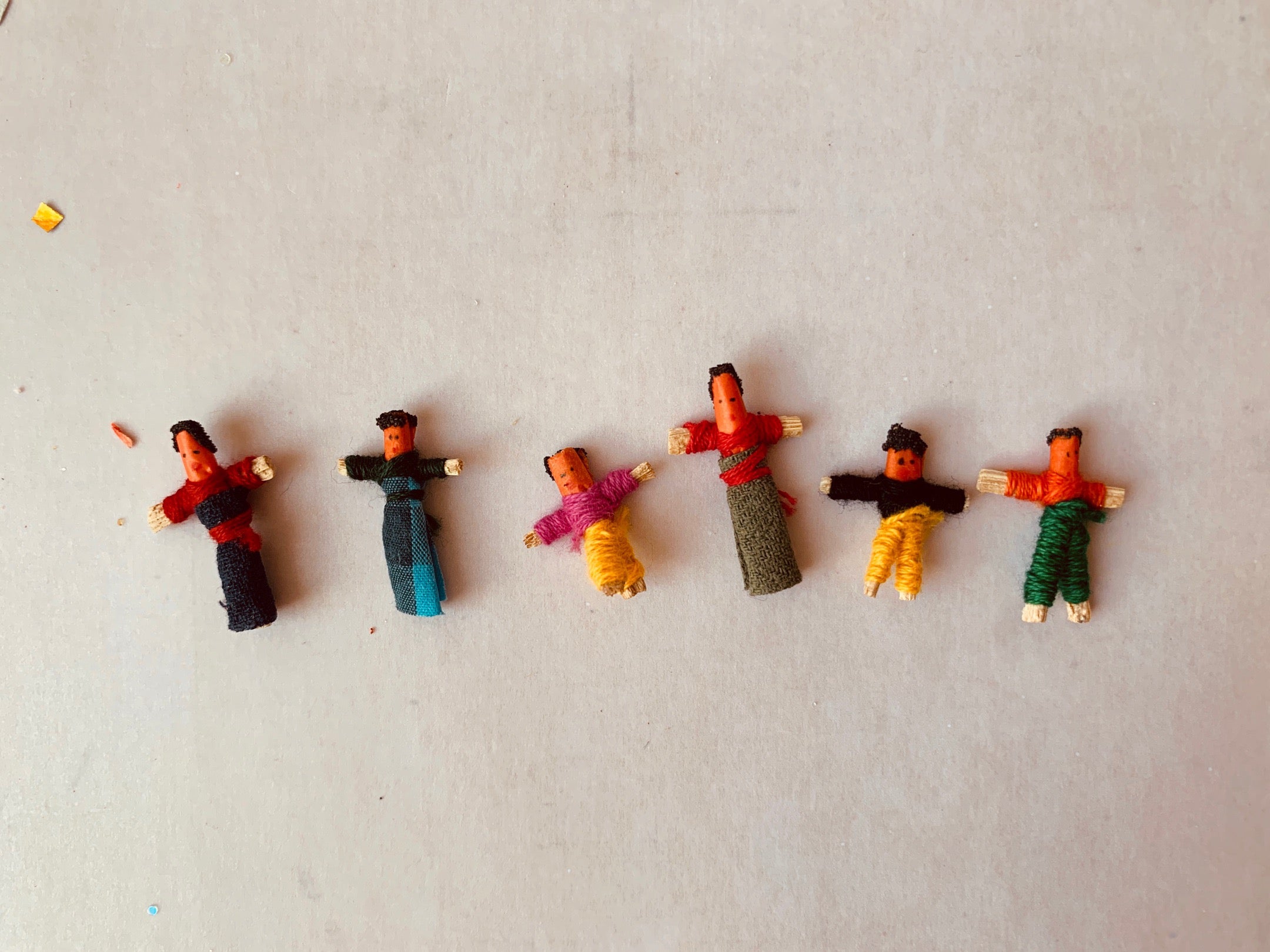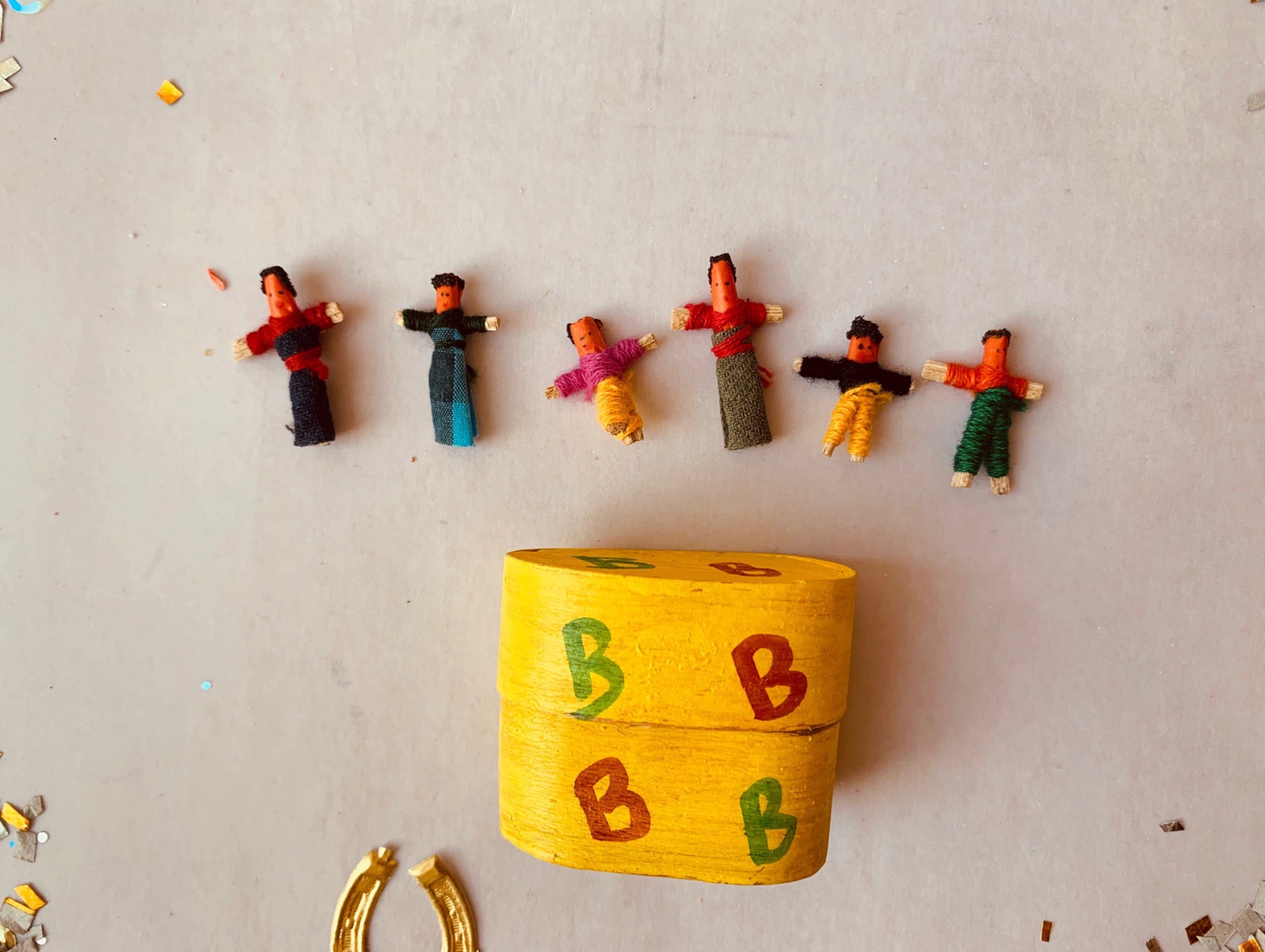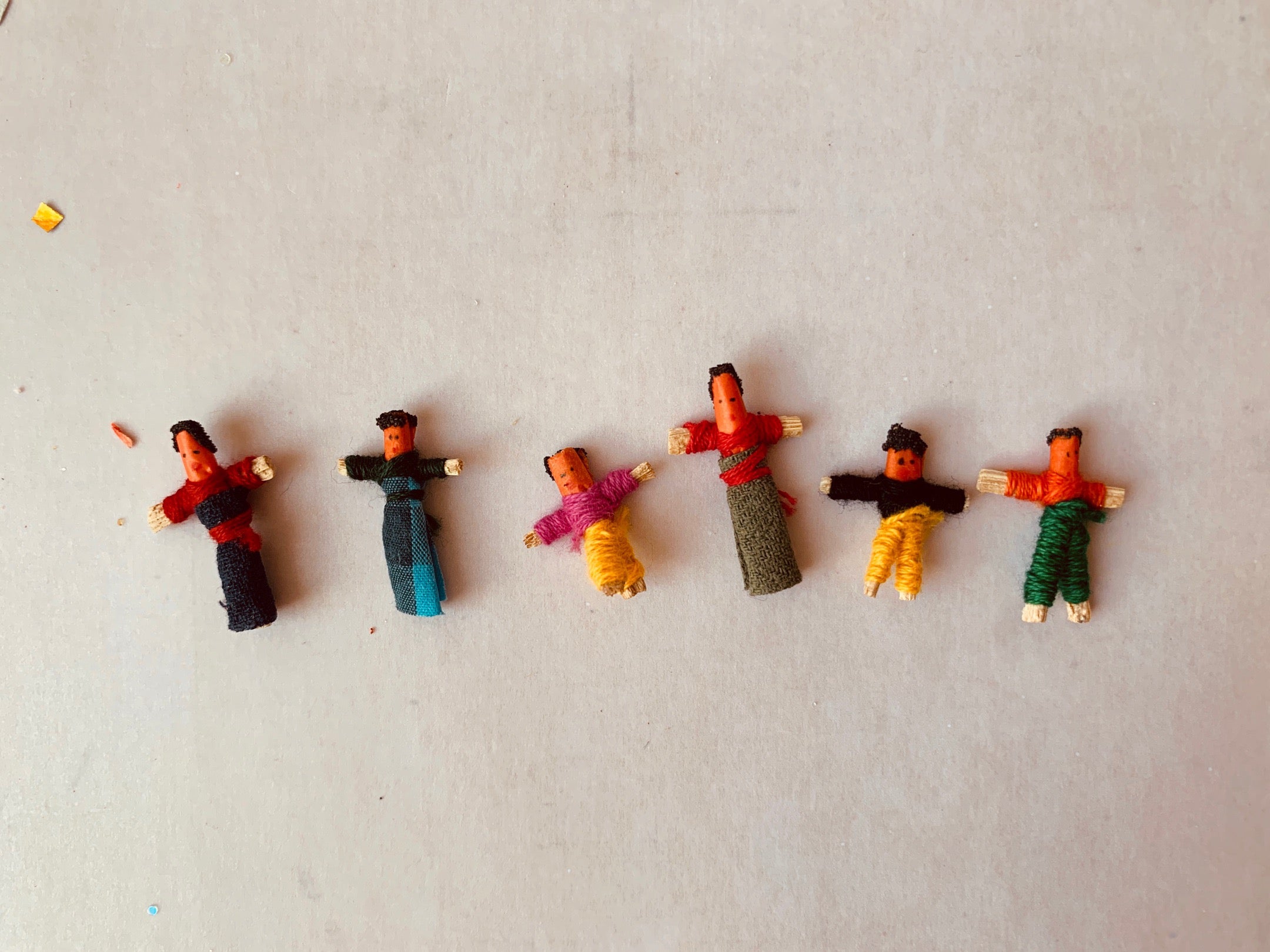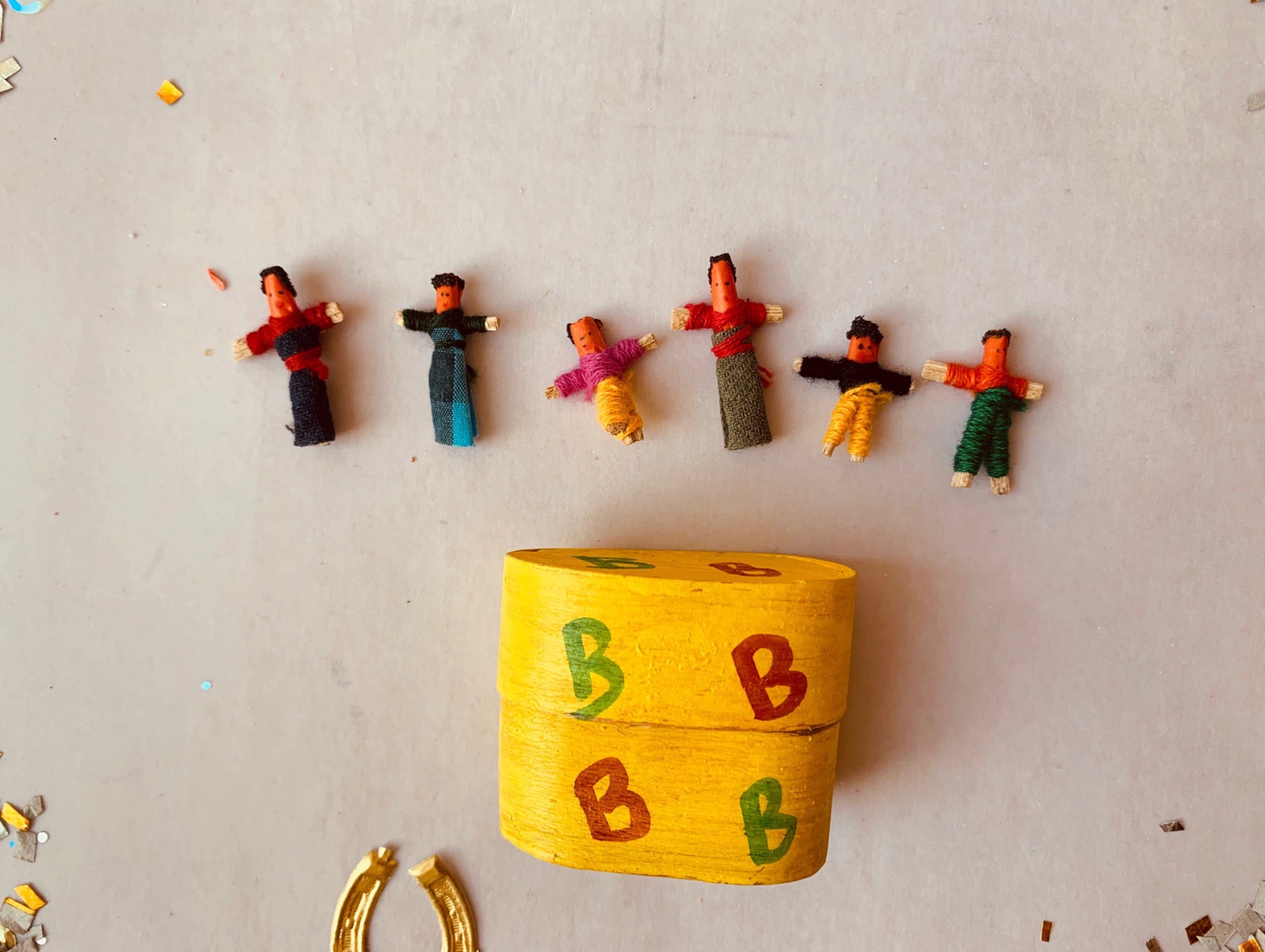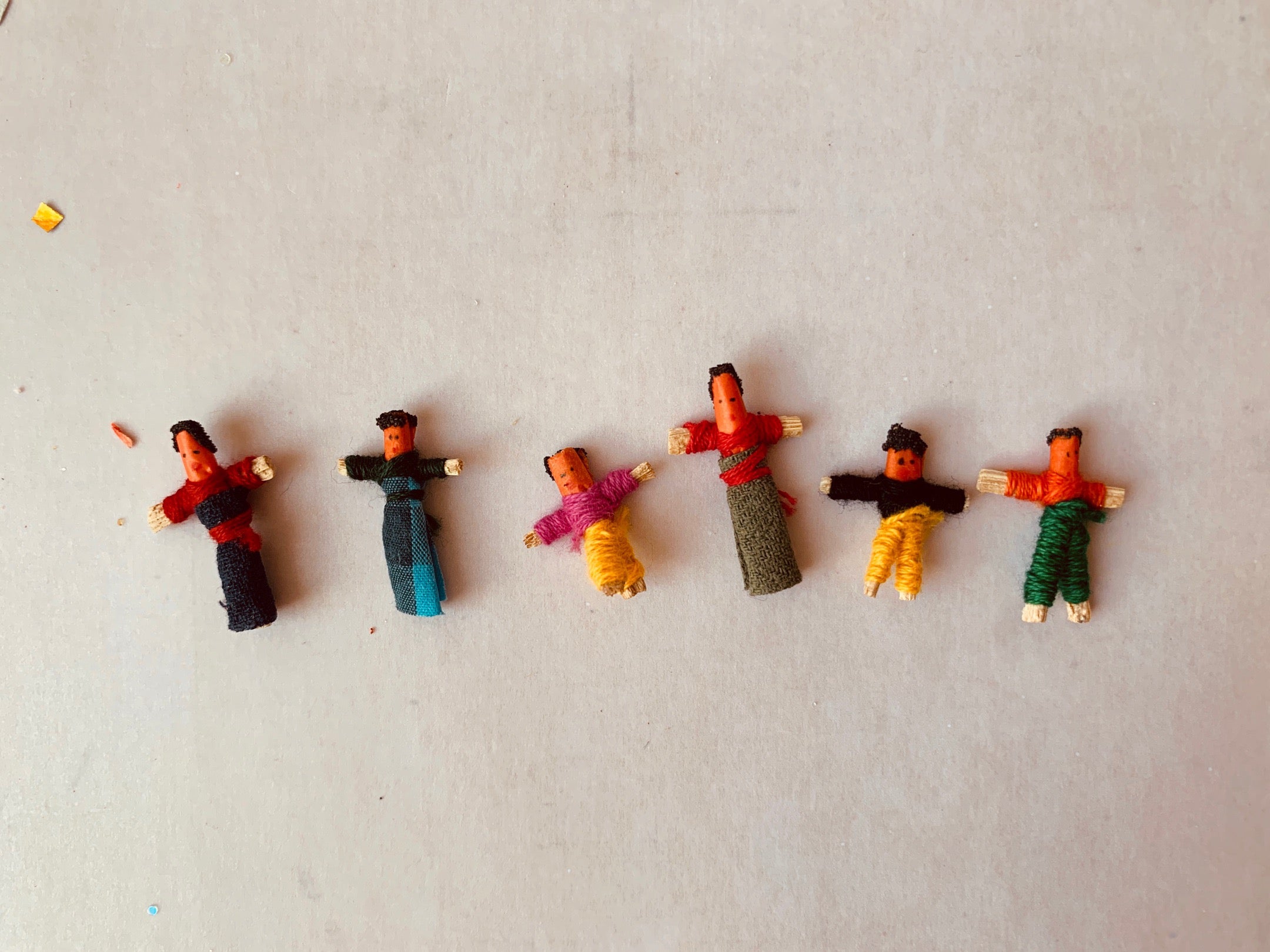 Don't Worry, Little Dolls
Boxed set of six teeny tiny worry dolls handmade in Guatemala.
No two worry dolls are alike.
At the end of the day, tell one worry to a worry doll and place it underneath your pillow. During the night your little doll will take your worries away!