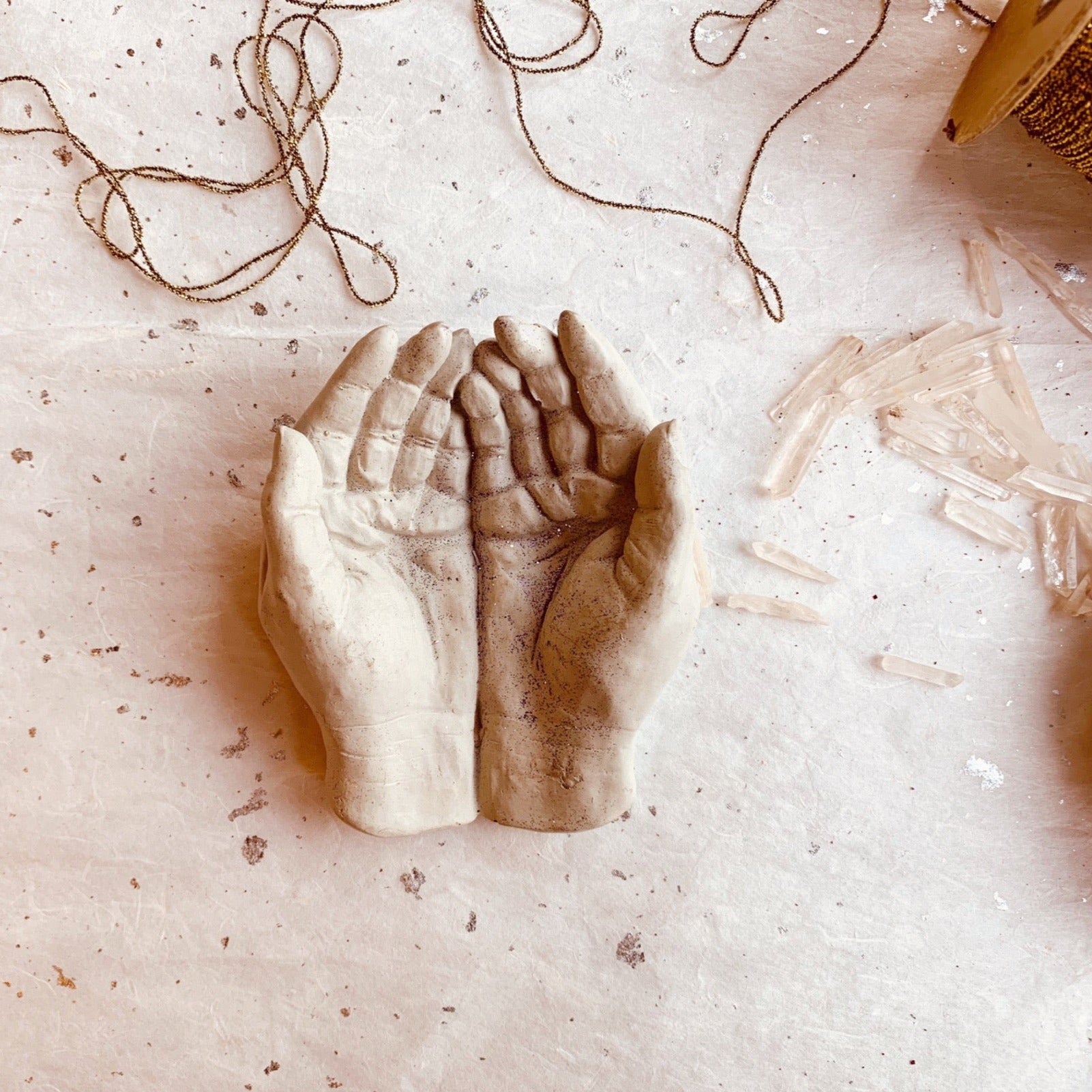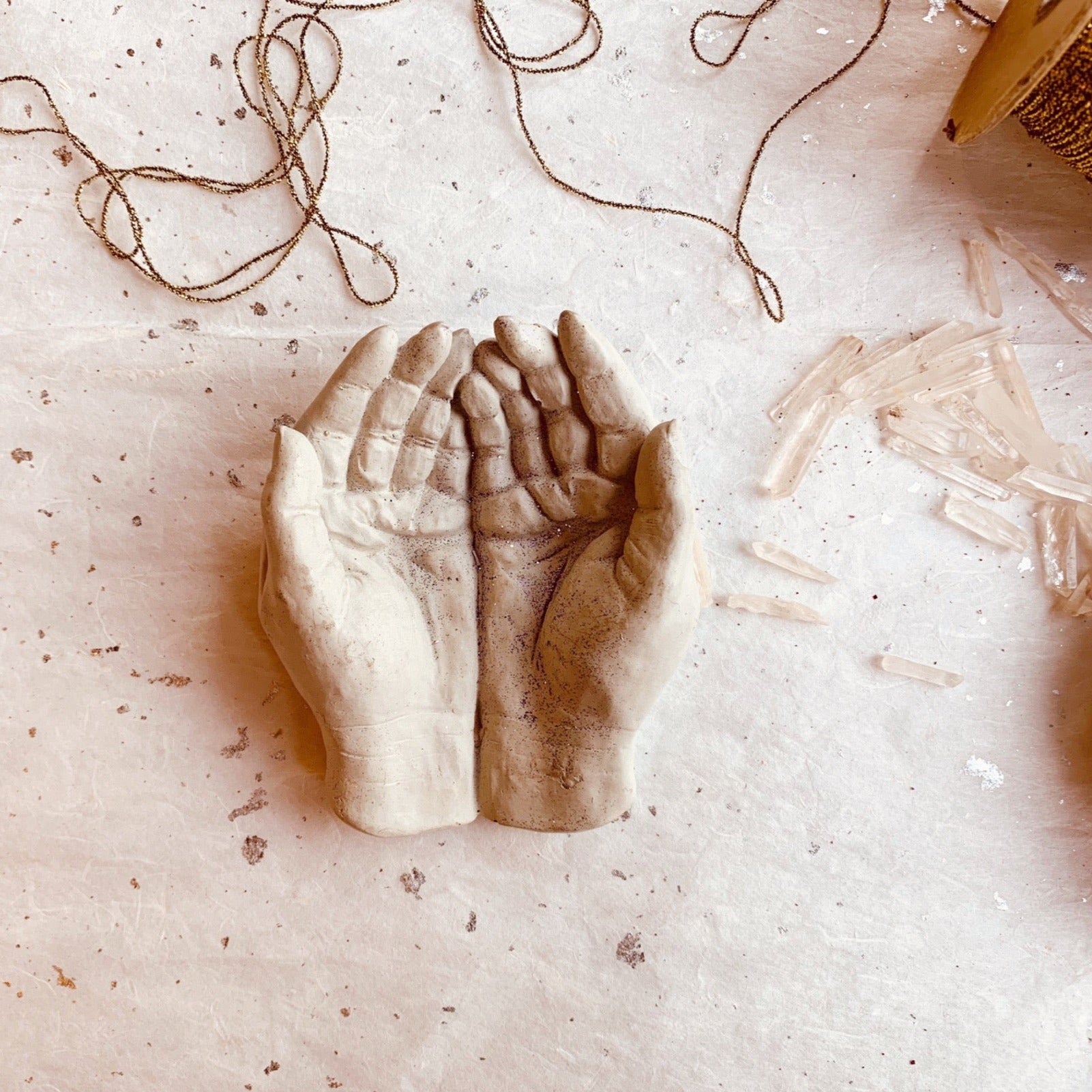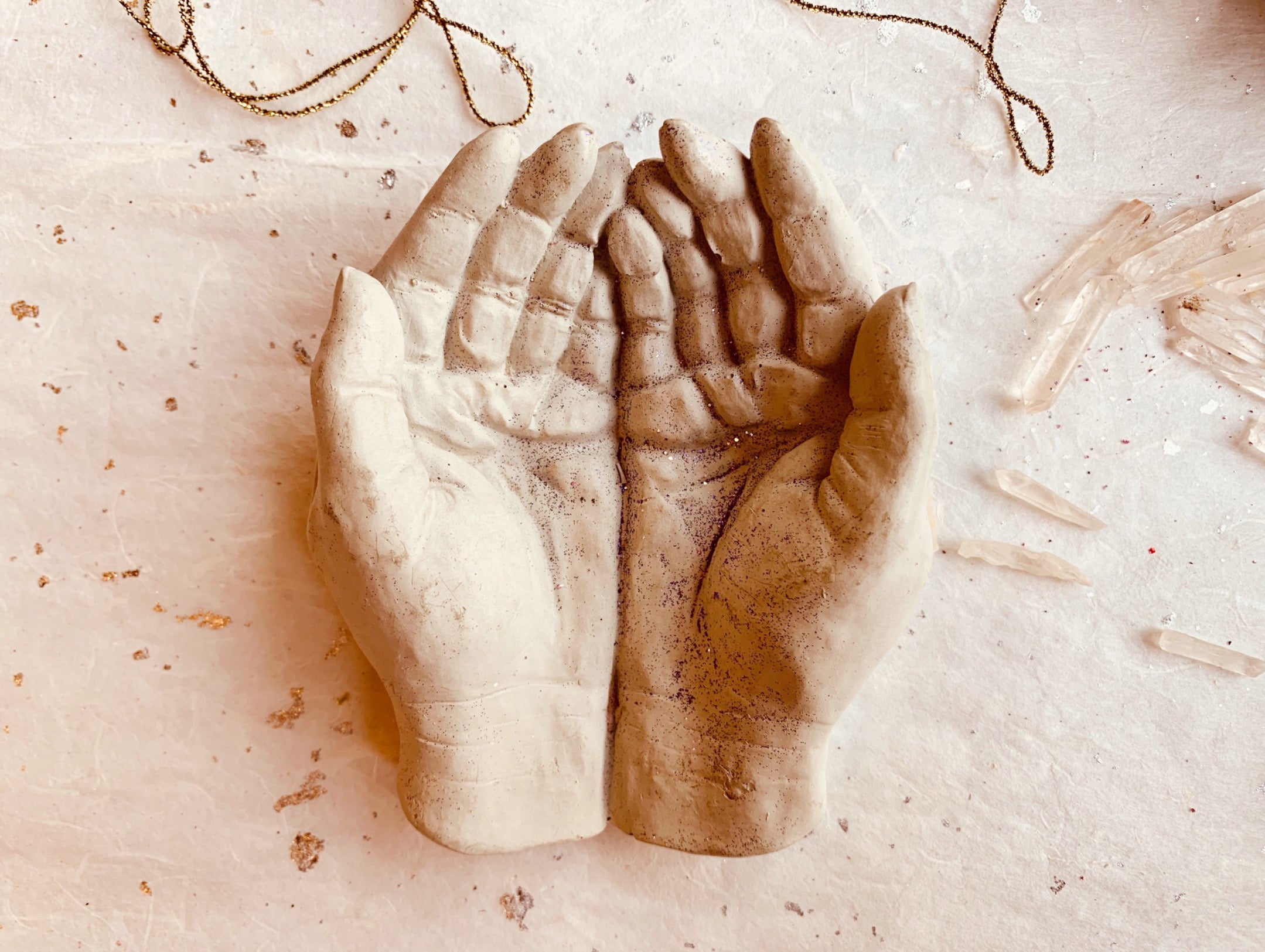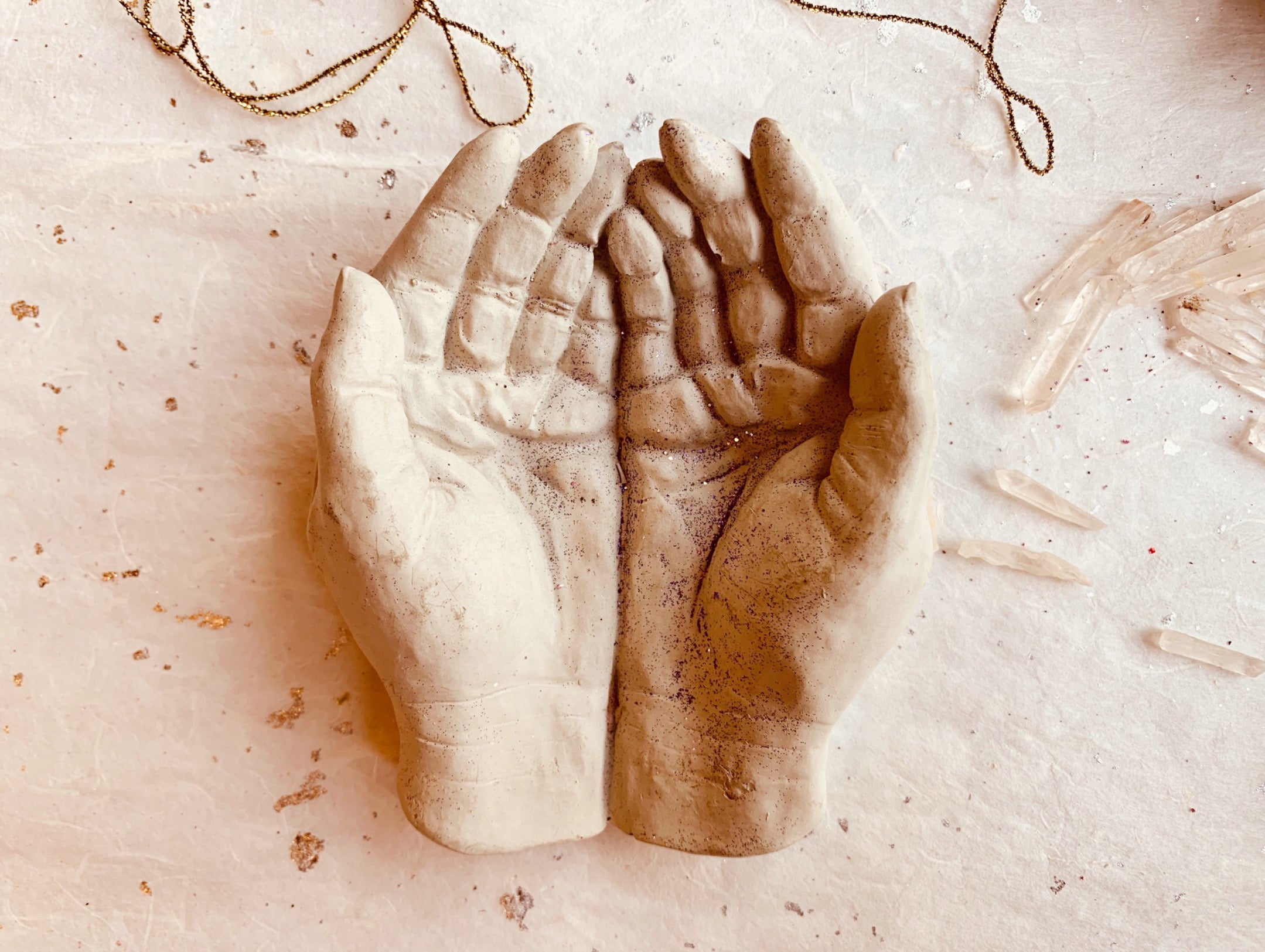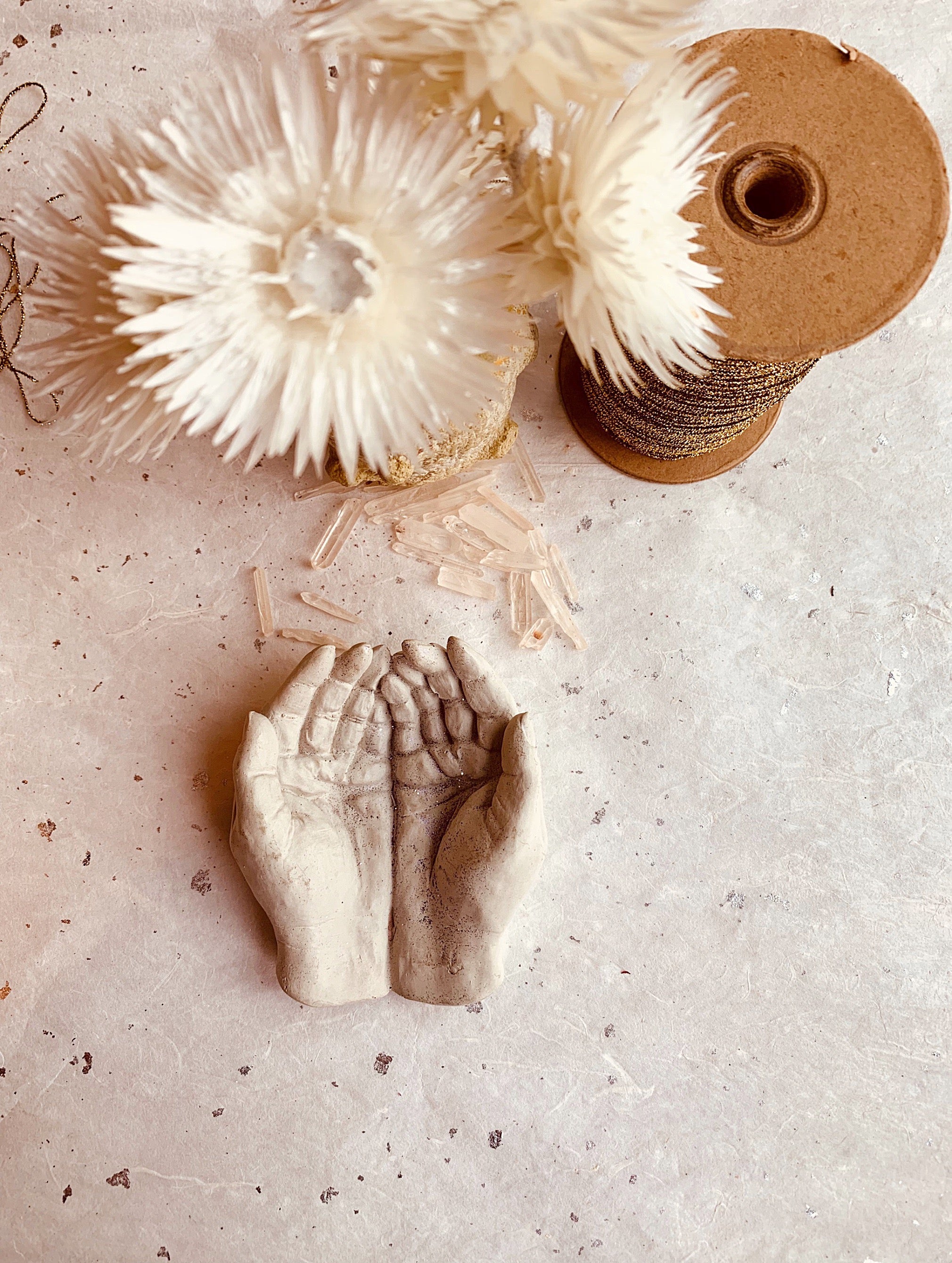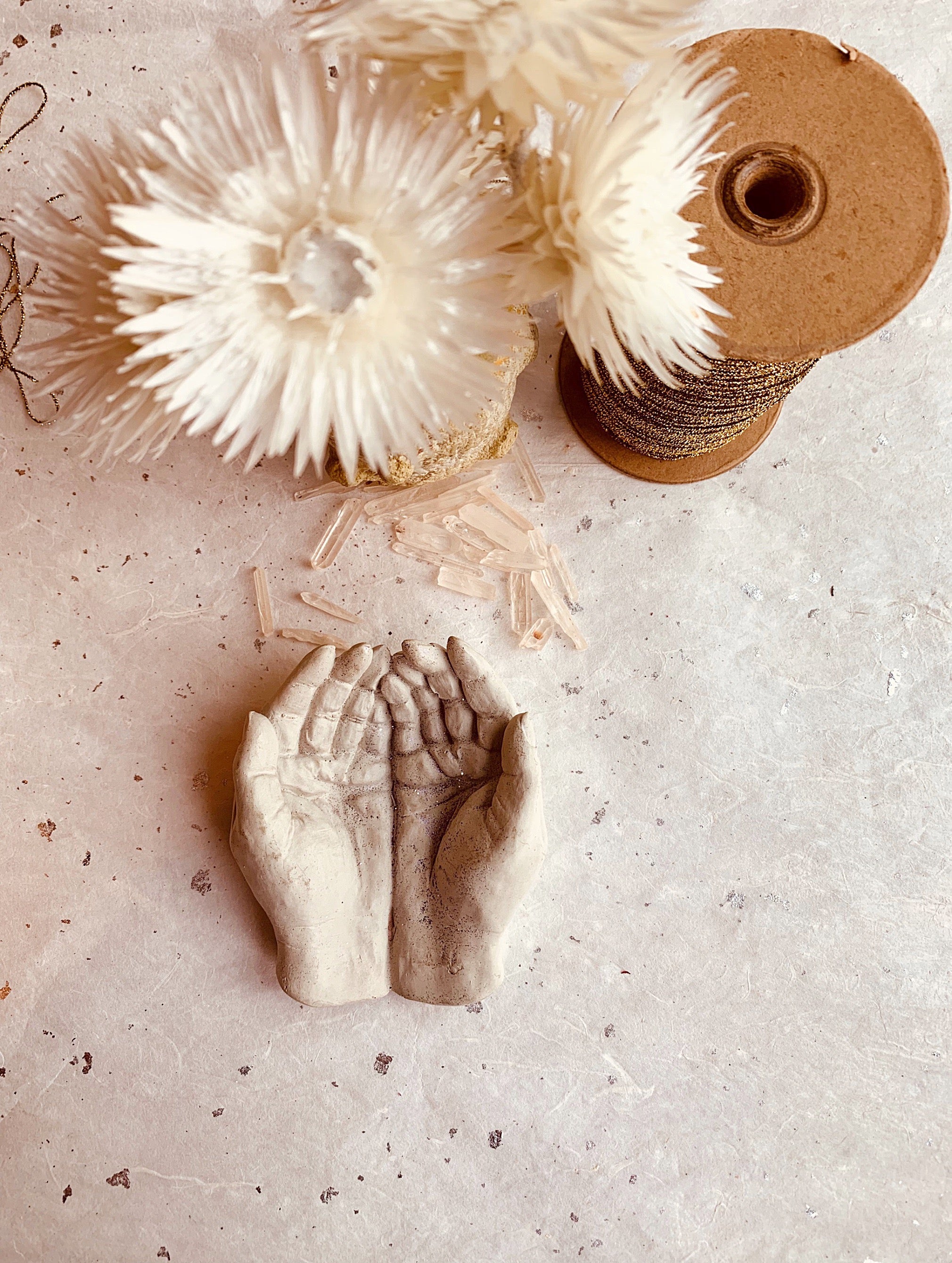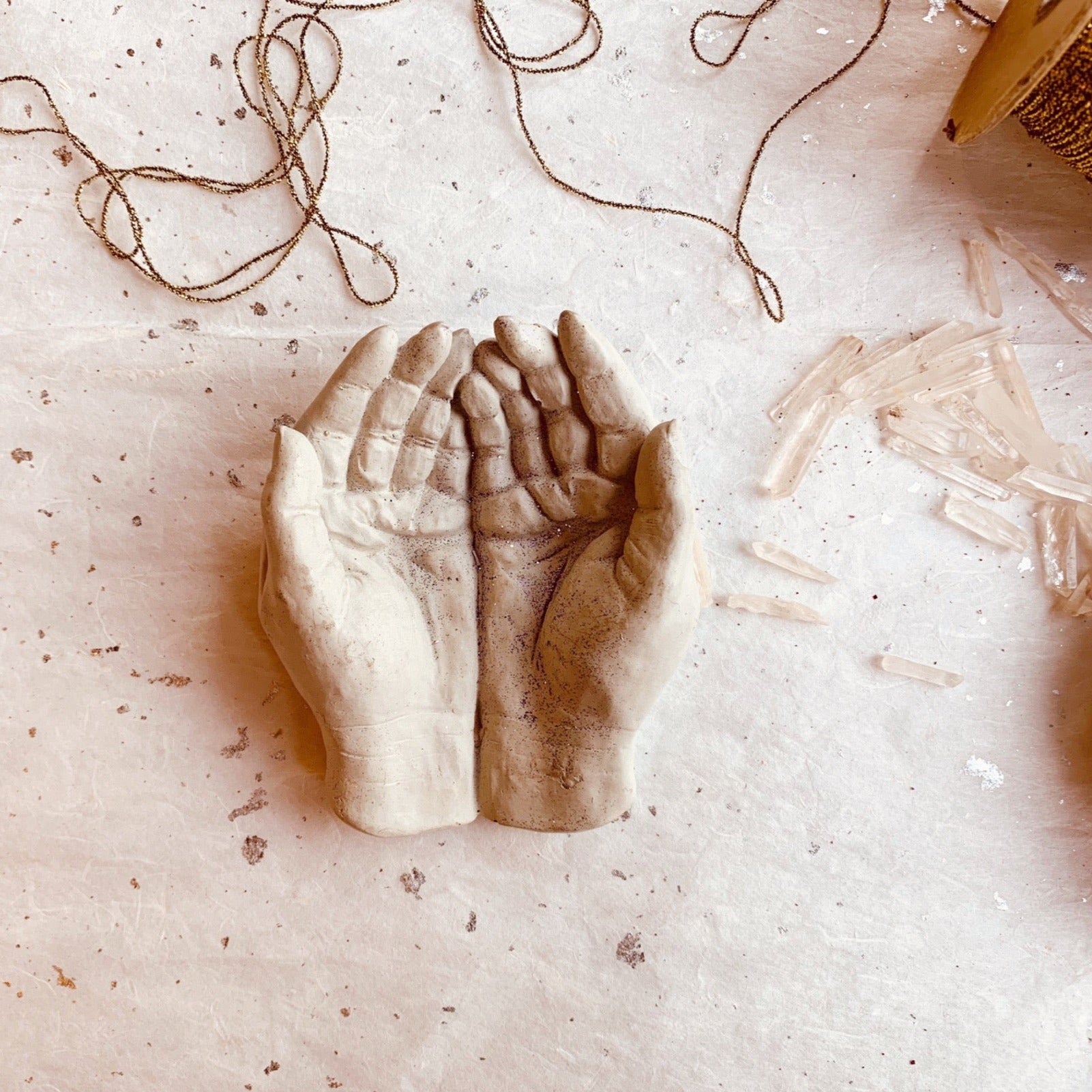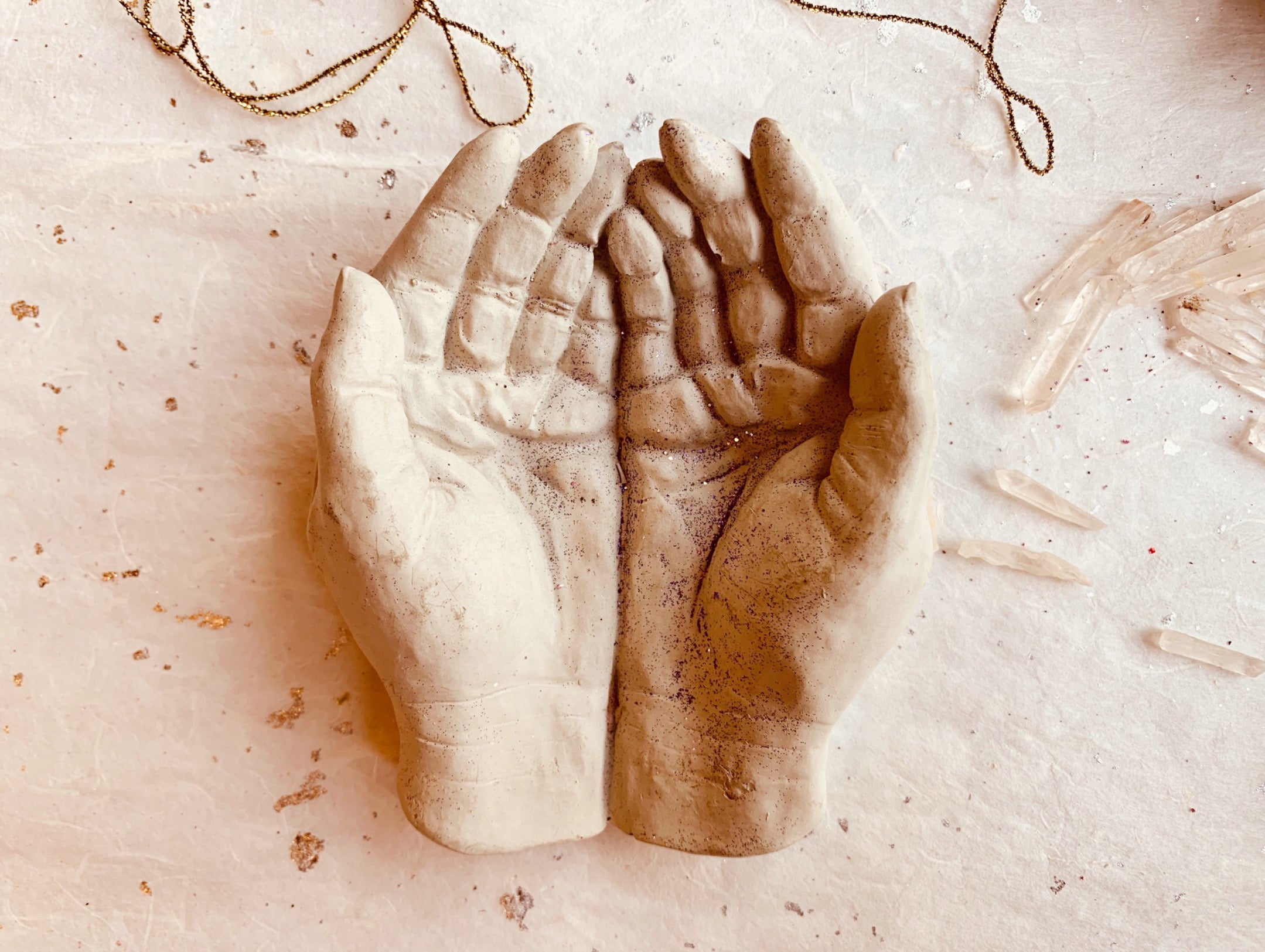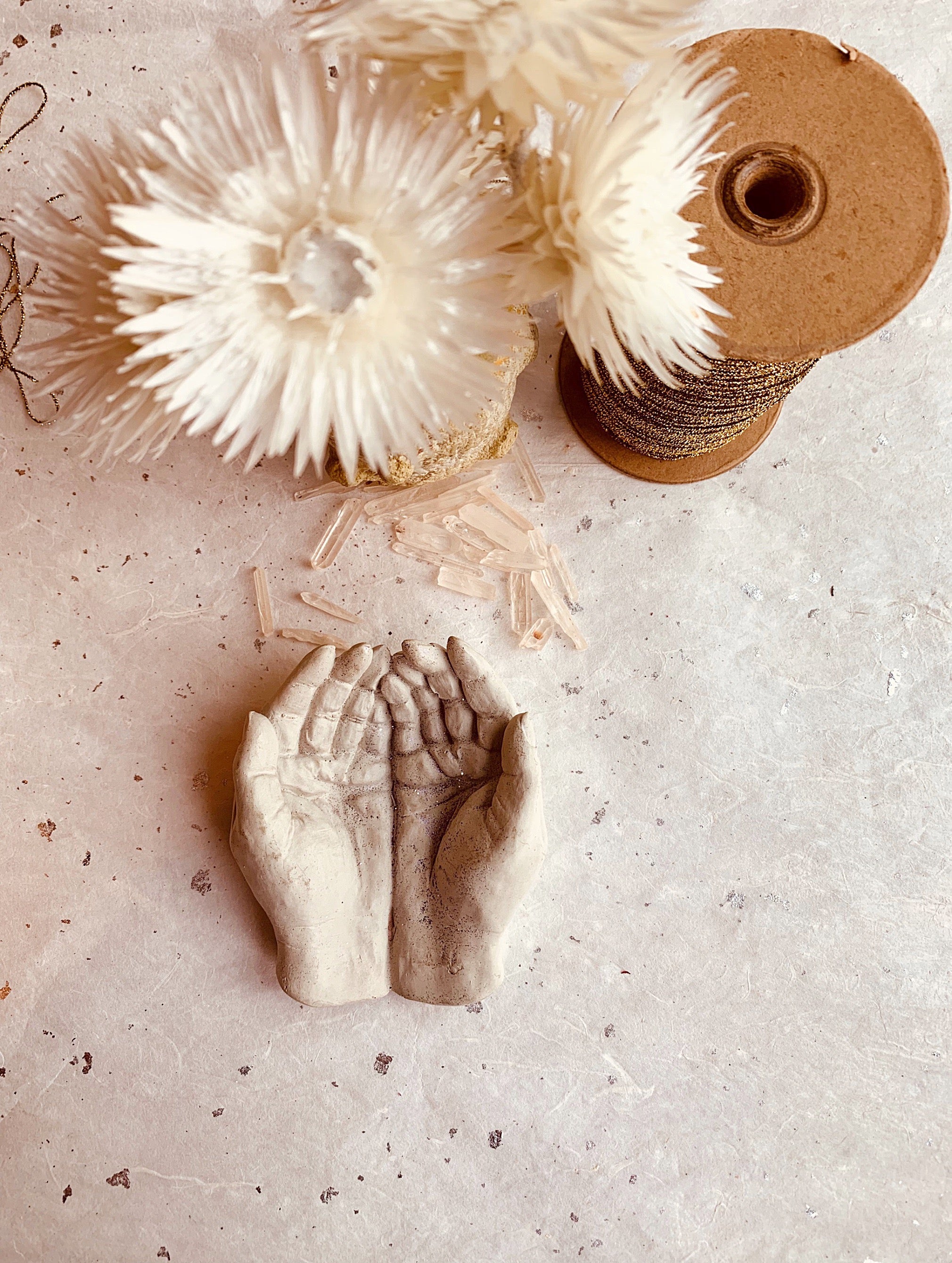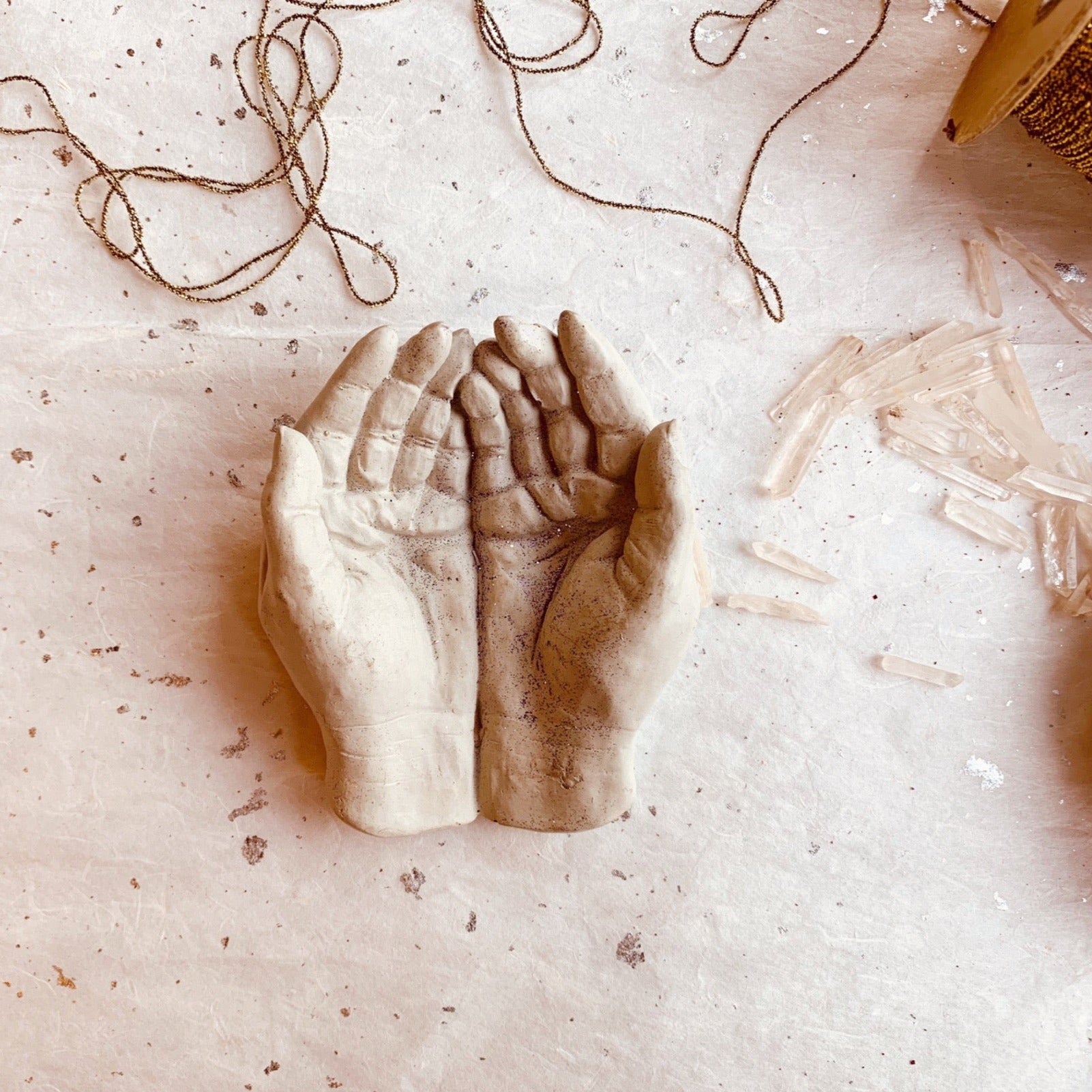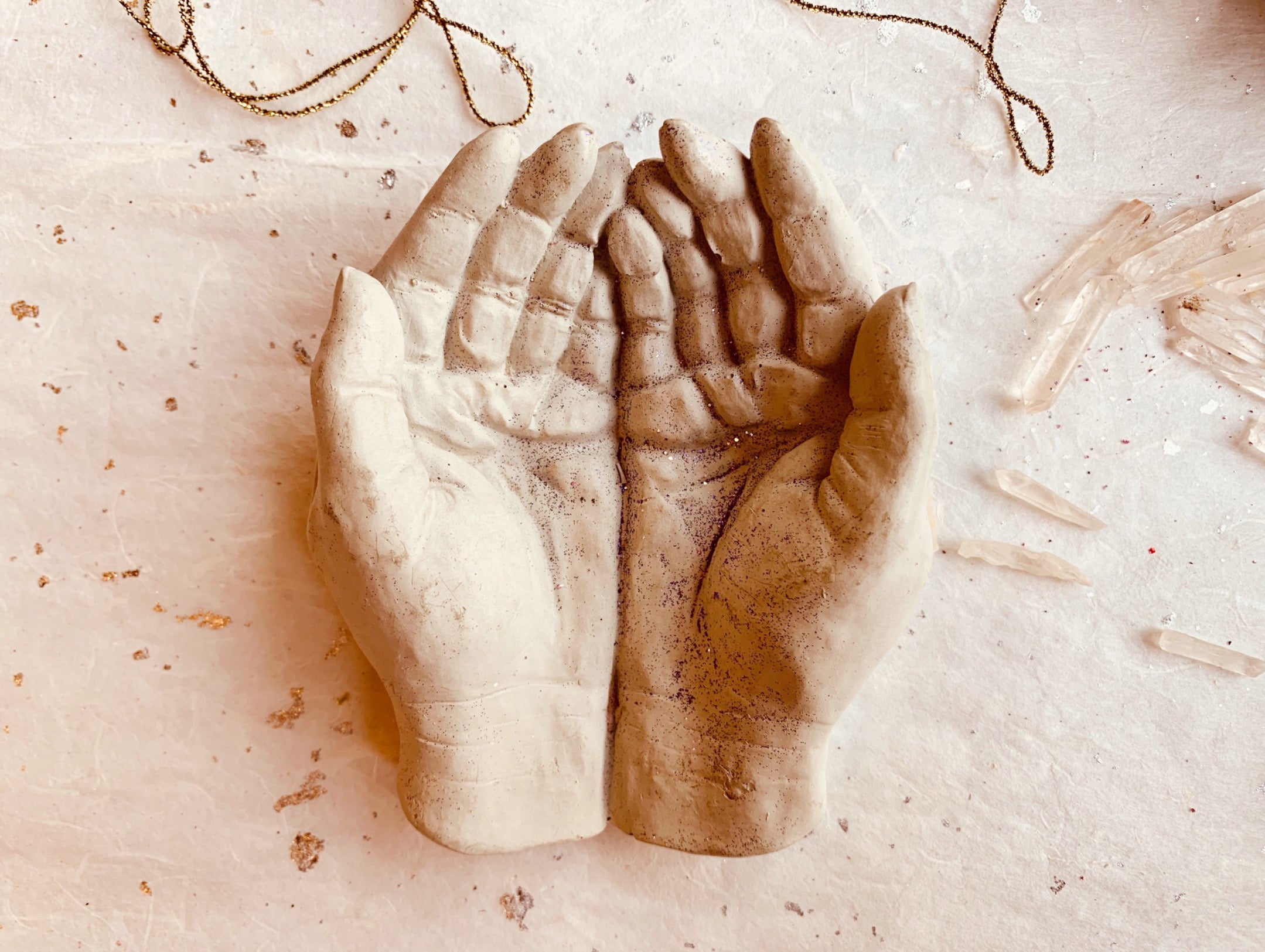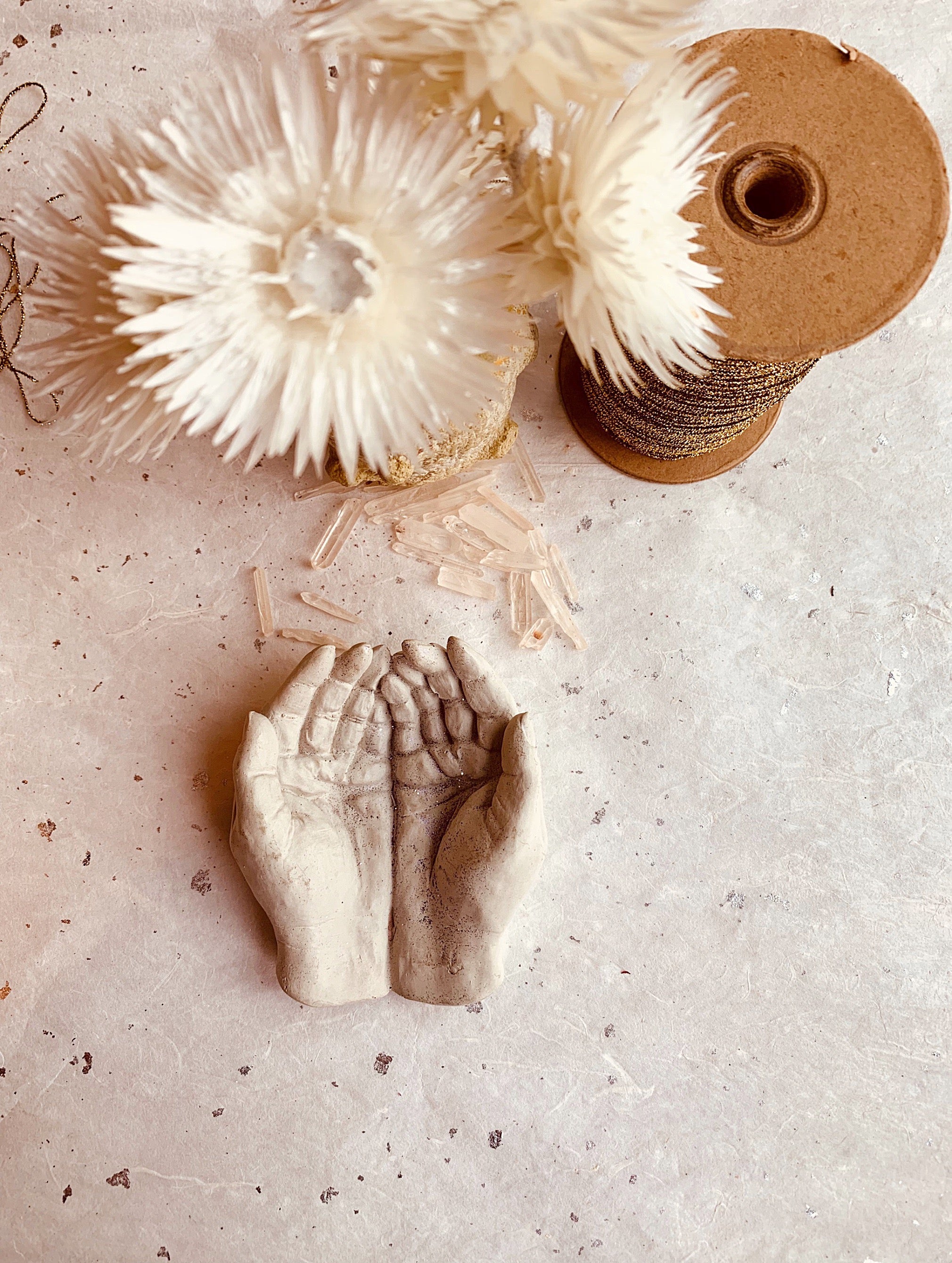 Concrete Cupped Hands

Designed, and handmade in our own Parcel workshop. We have cast our own mold of these special little hands and have now added it to our library of Parcel artifacts.
These hands measure approximately 4"X3".  

This is a handmade item, please keep in mind the consistency of the concrete may vary slightly from the photos.  As with all of our handmade products, please allow 3-5 business days to produce and ship your order.