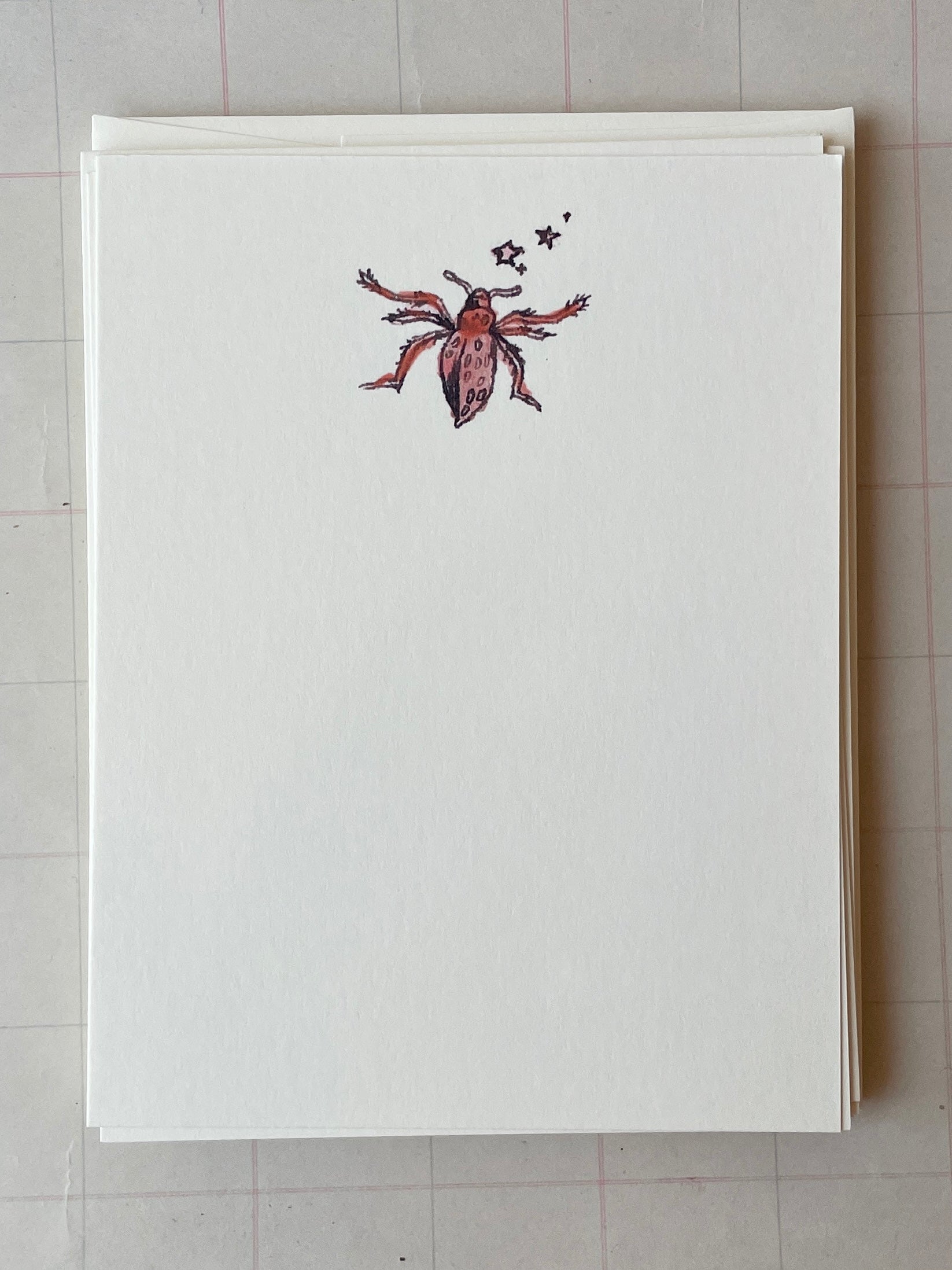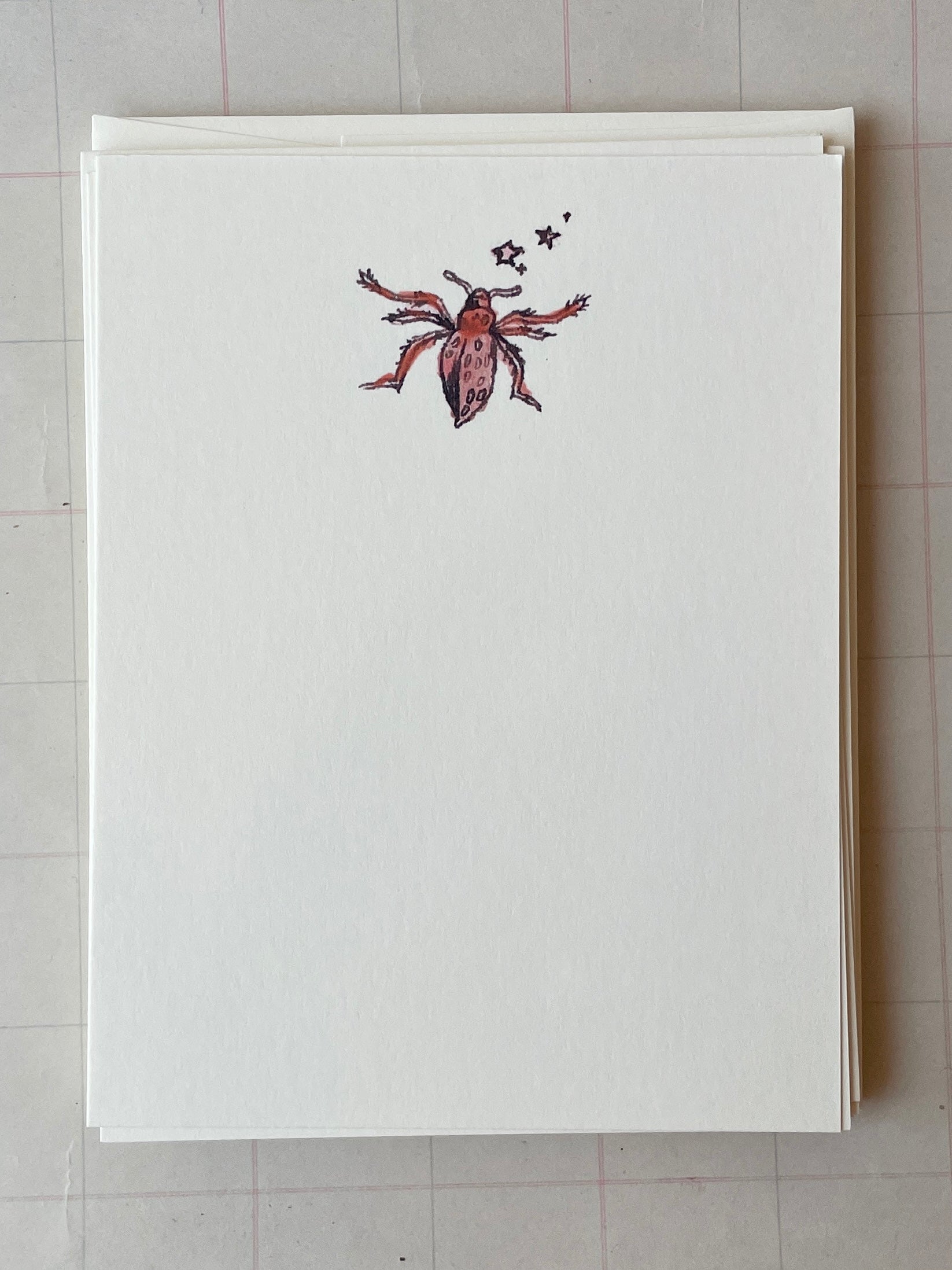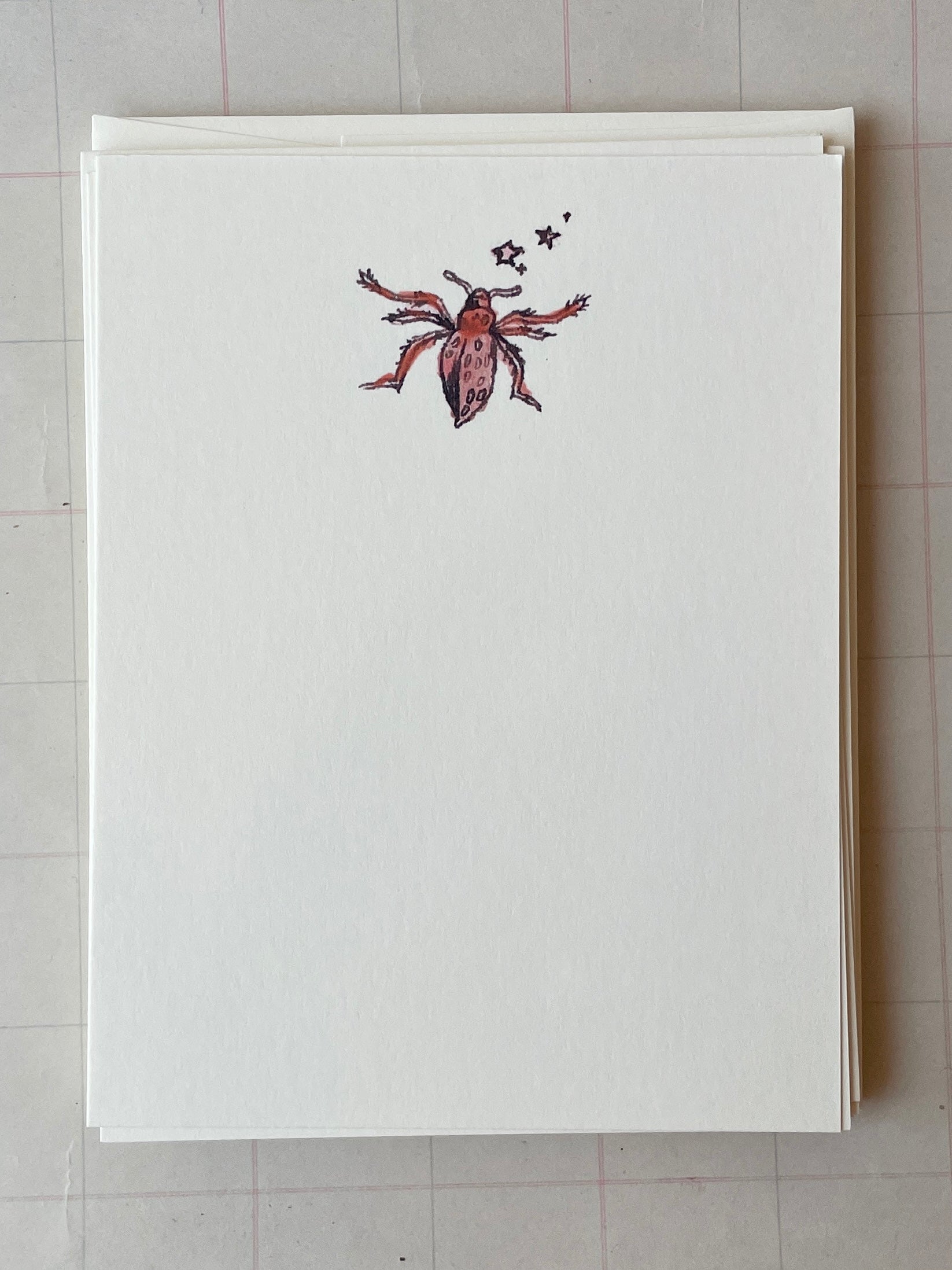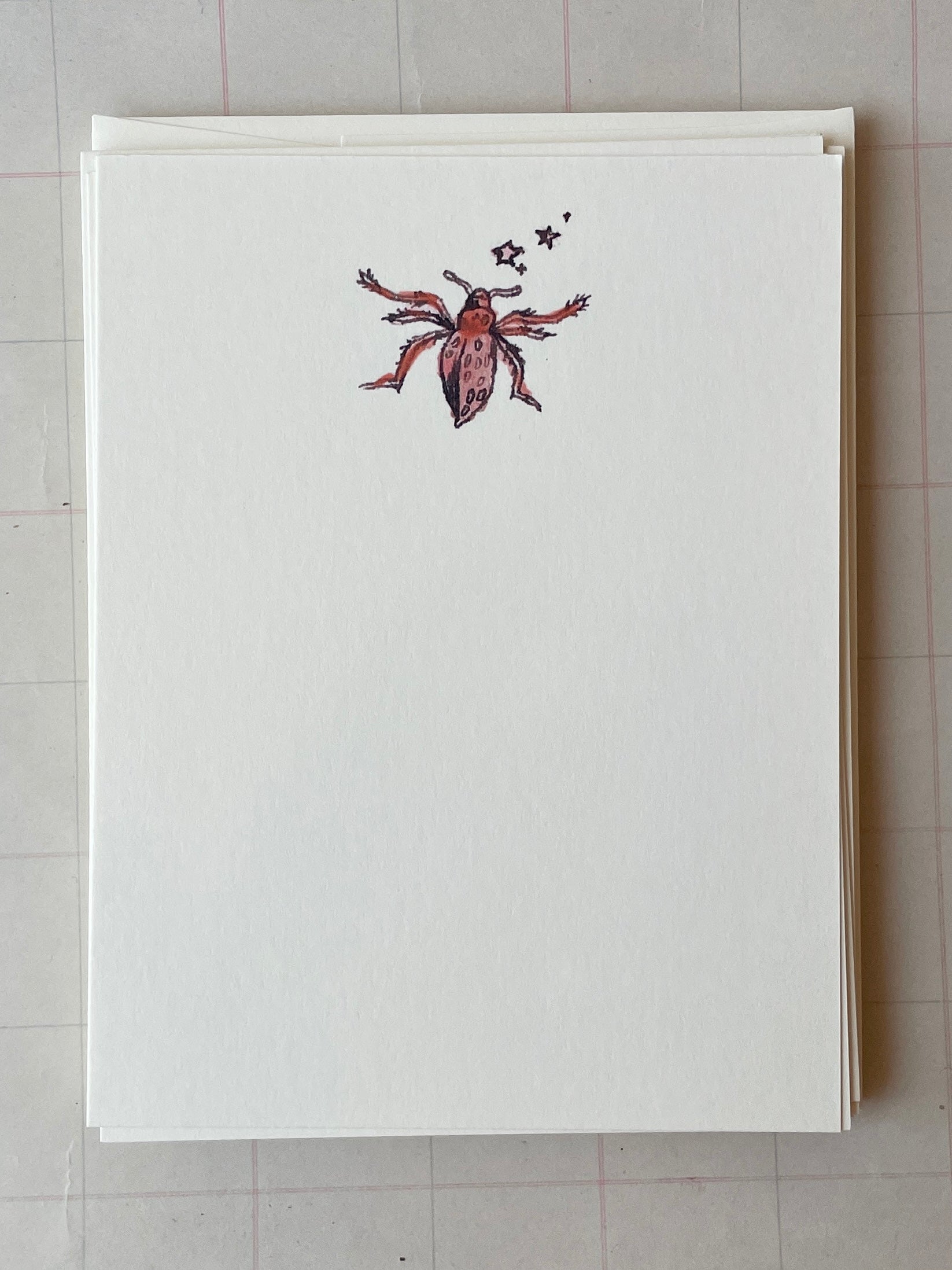 Nature Bug Watercolor Stationery
These sweet and naive Illustrated watercolor images depict the feeling of drawings and papercuts from early Hans Christian Anderson.  We've been using these images in our stationery for years, but just recently turned them into their own proud notecards.

Printed on heavyweight creamy cardstock, each card measures 4 1/4 x 5 1/2 and comes with complementary envelopes.  One set includes 6 cards and envelopes.
Please allow 3 business days to prepare your order of these cards to ship.