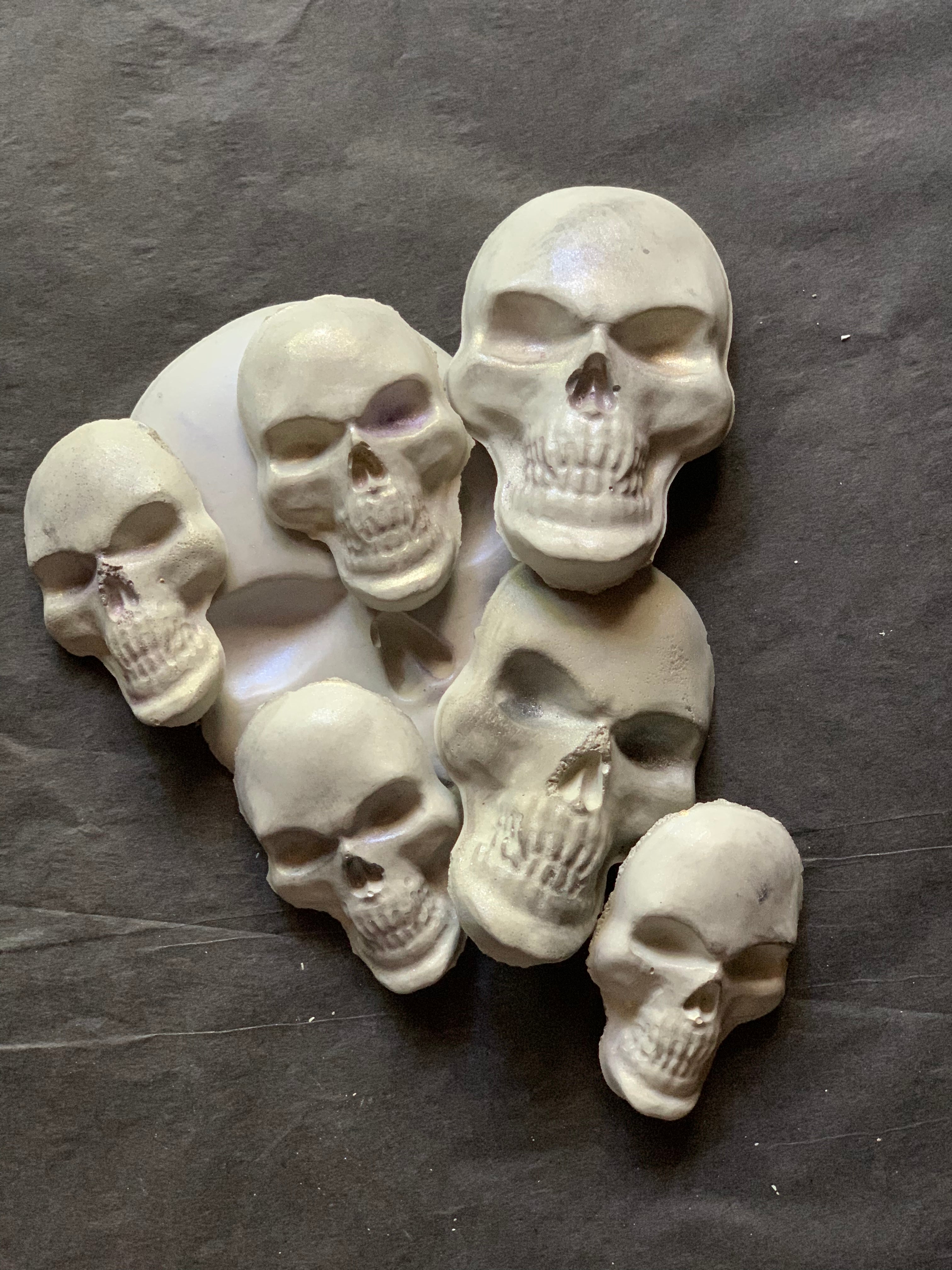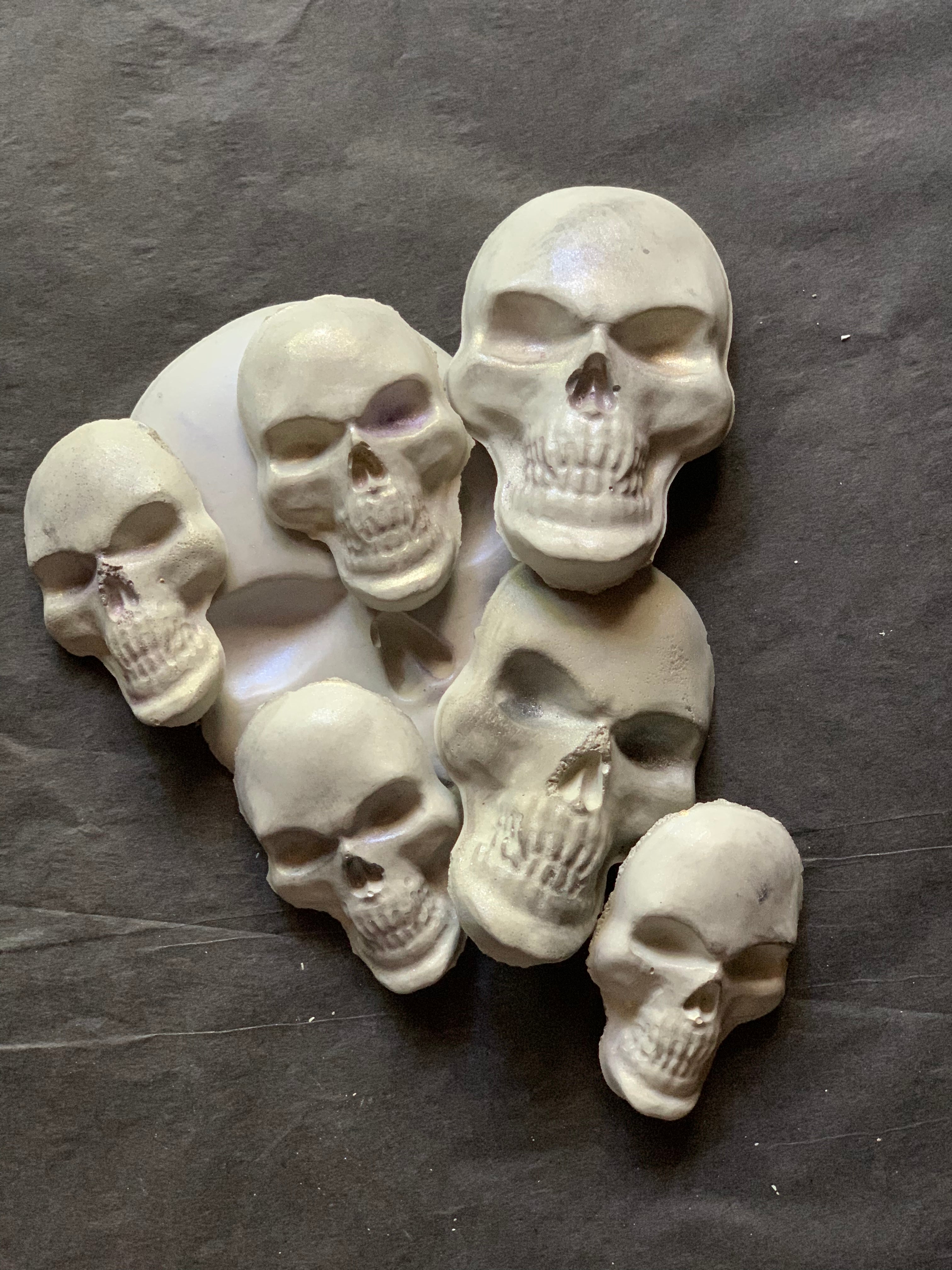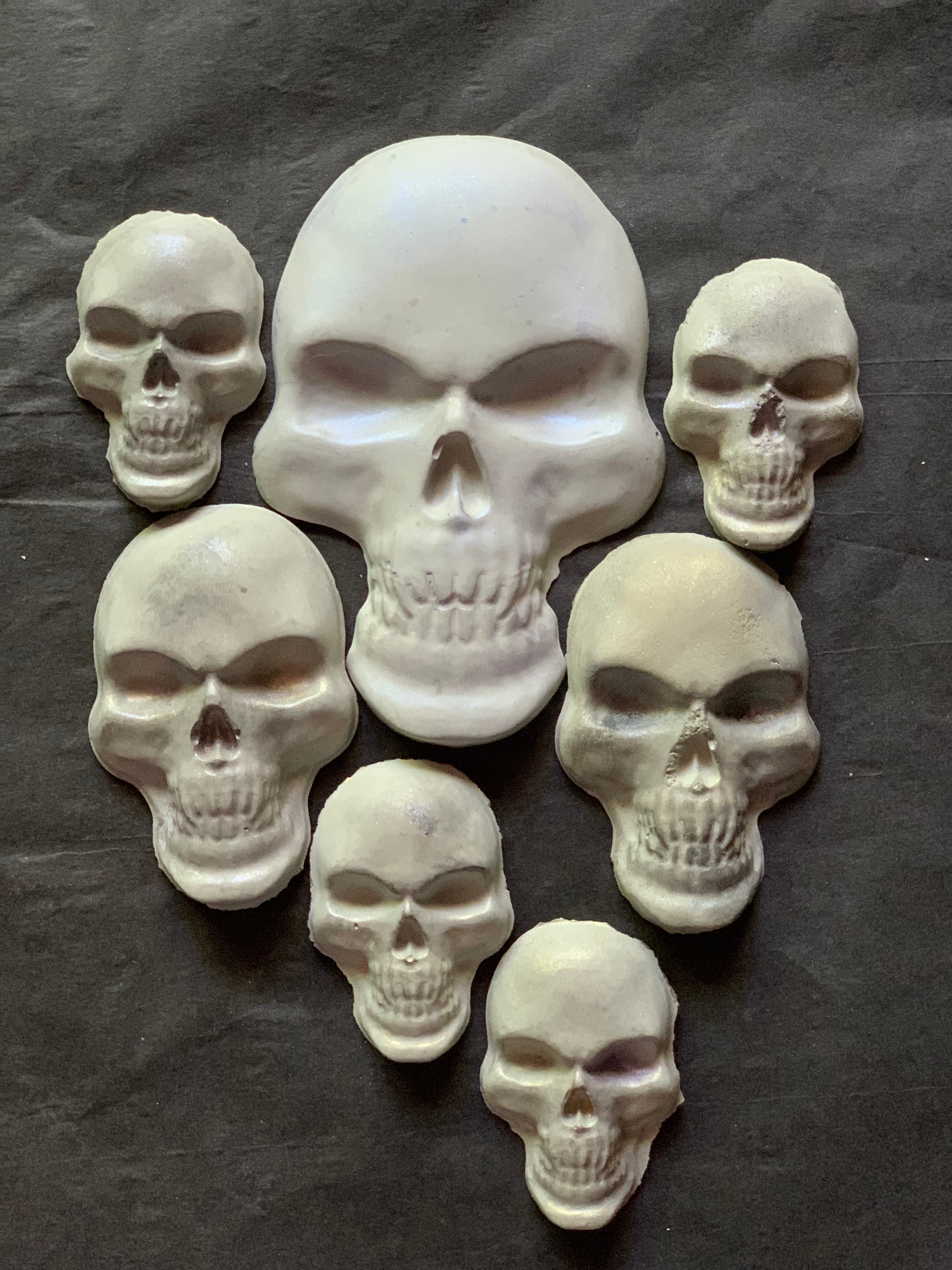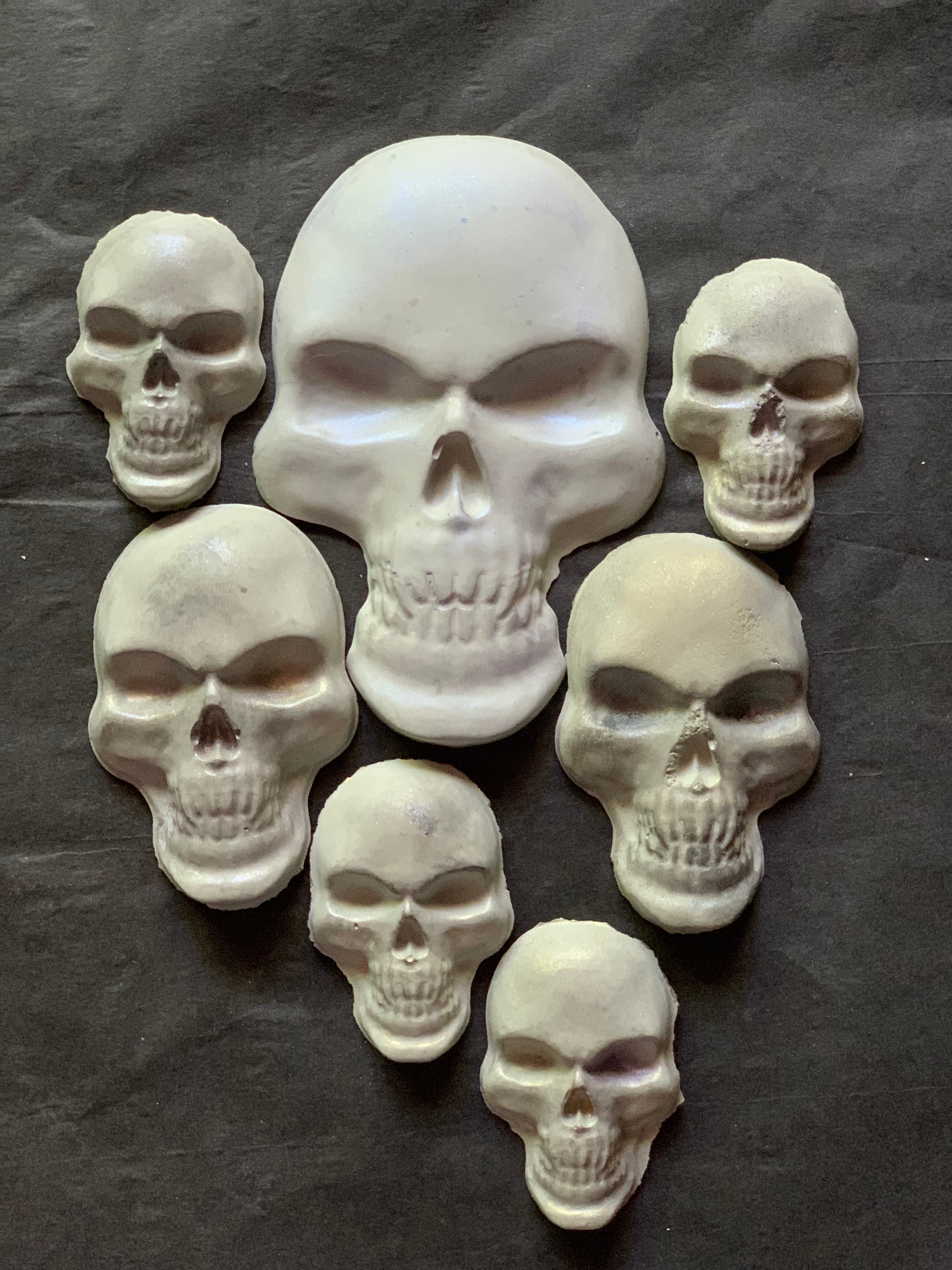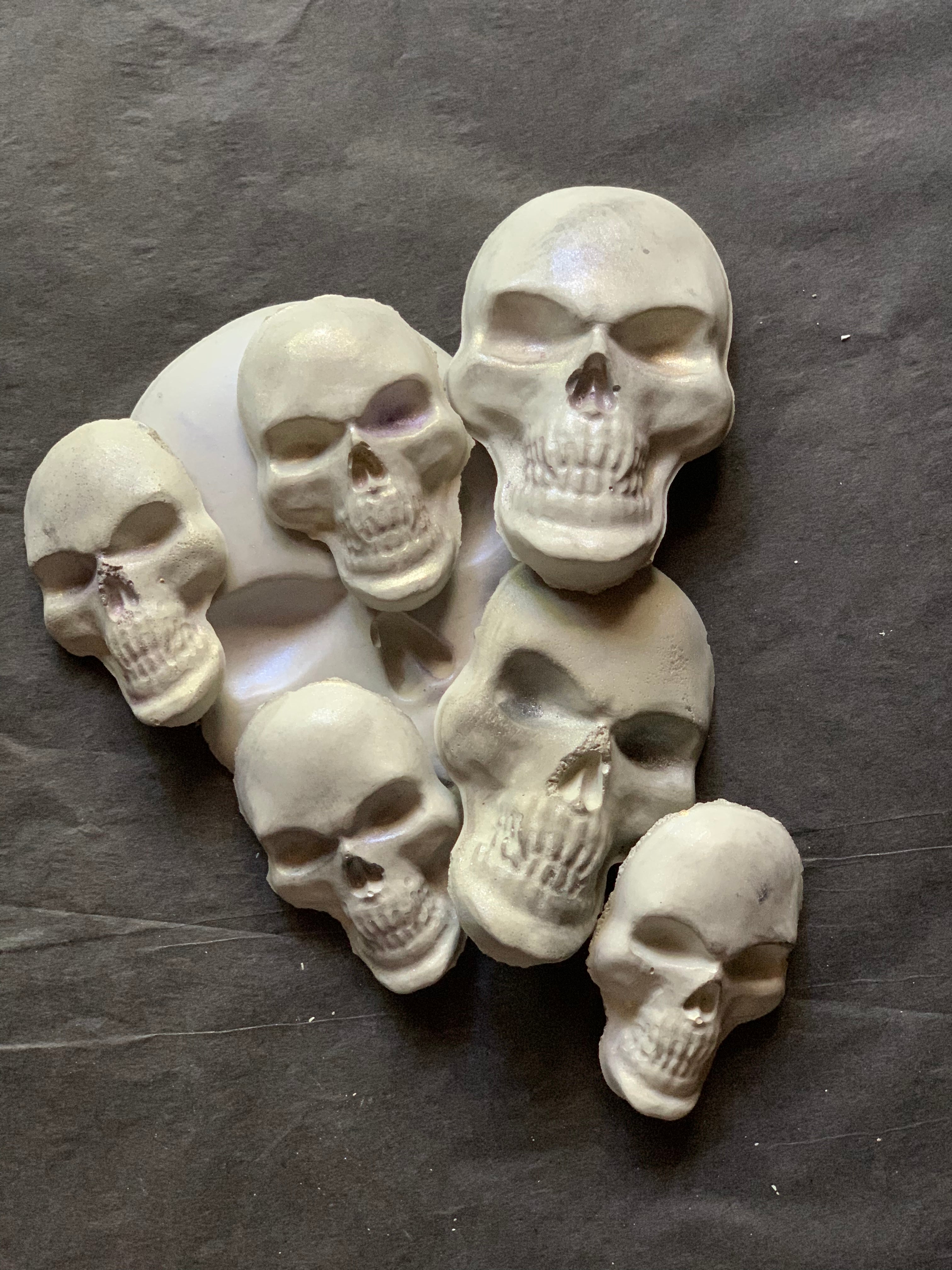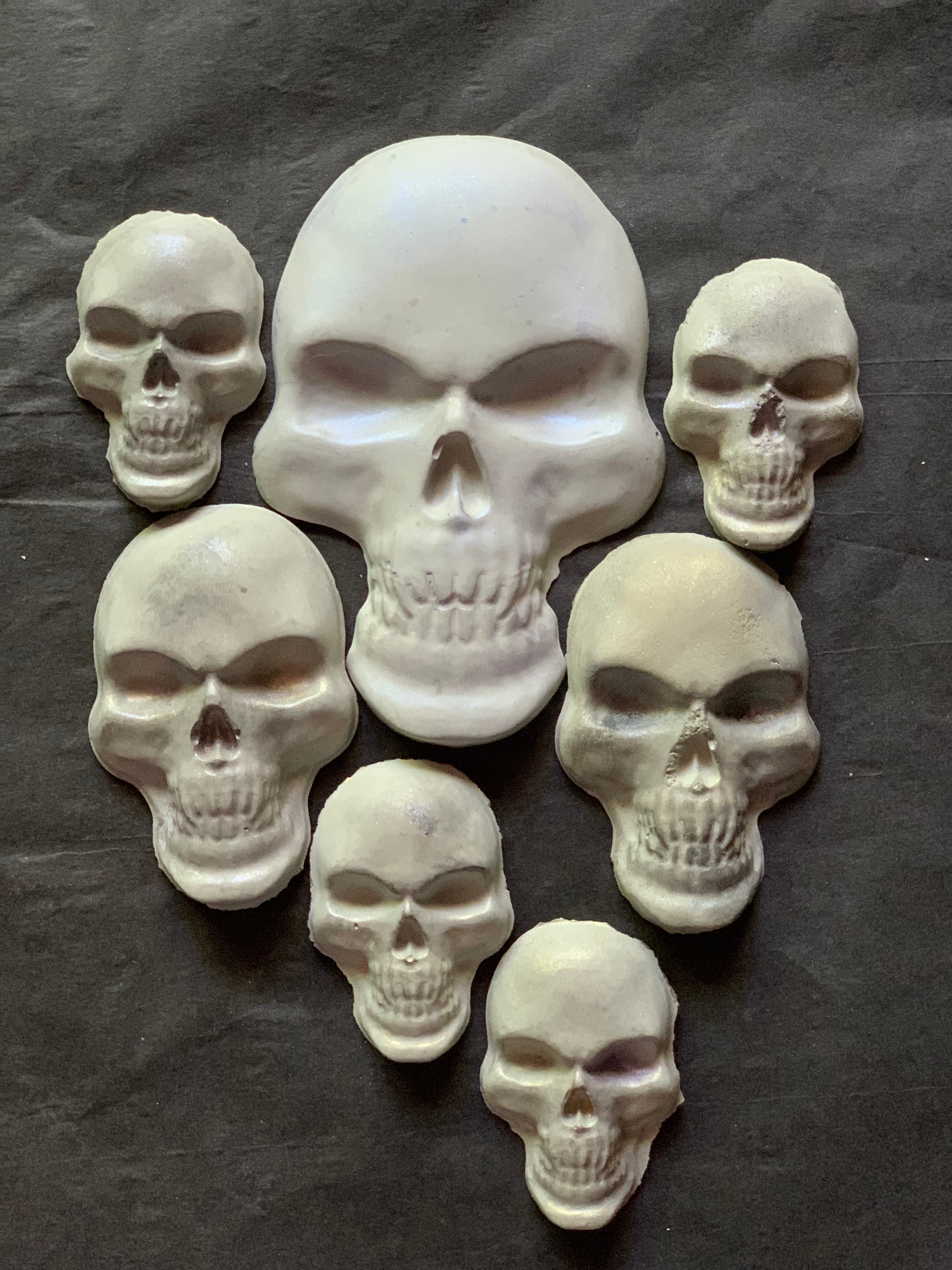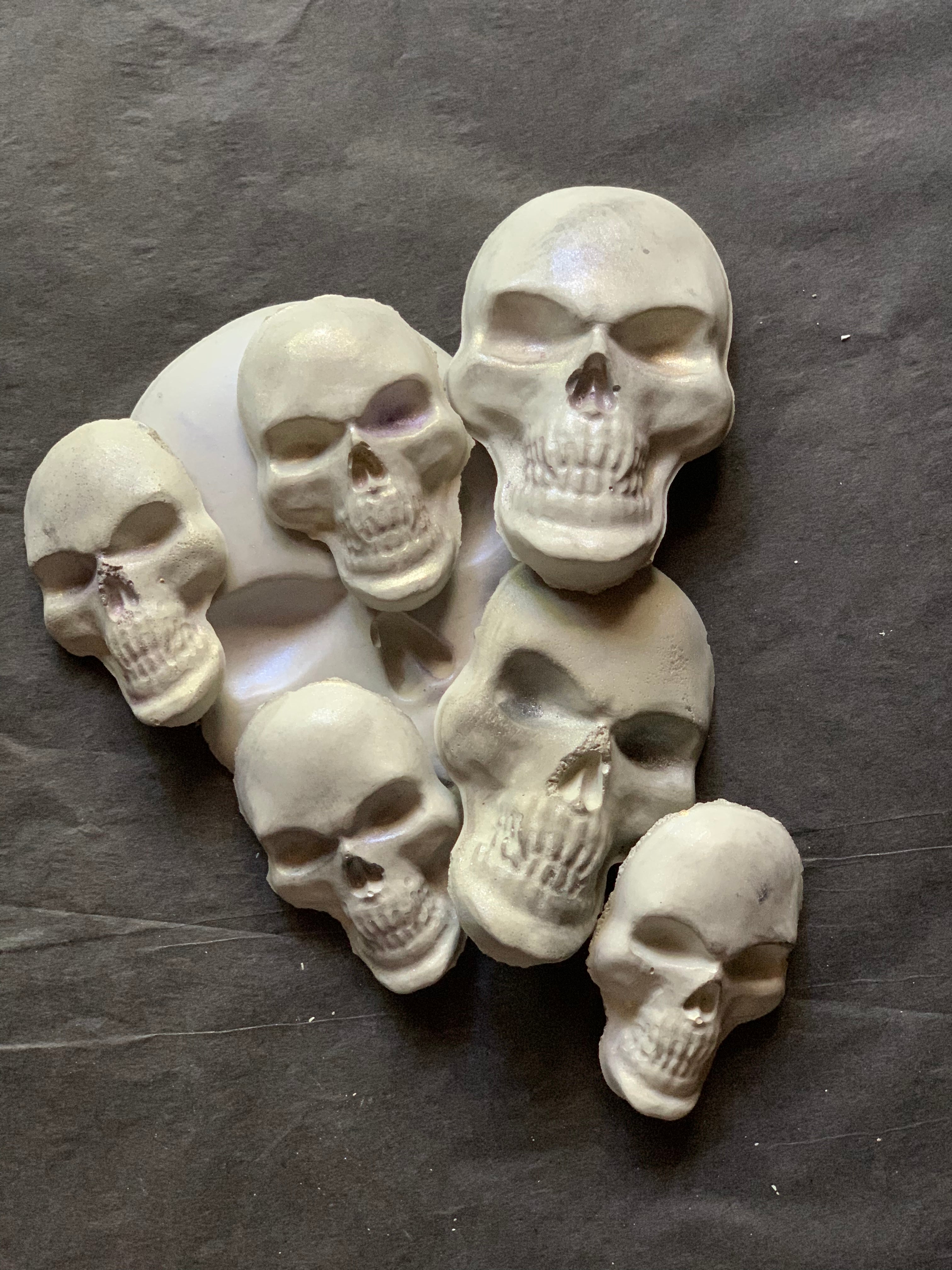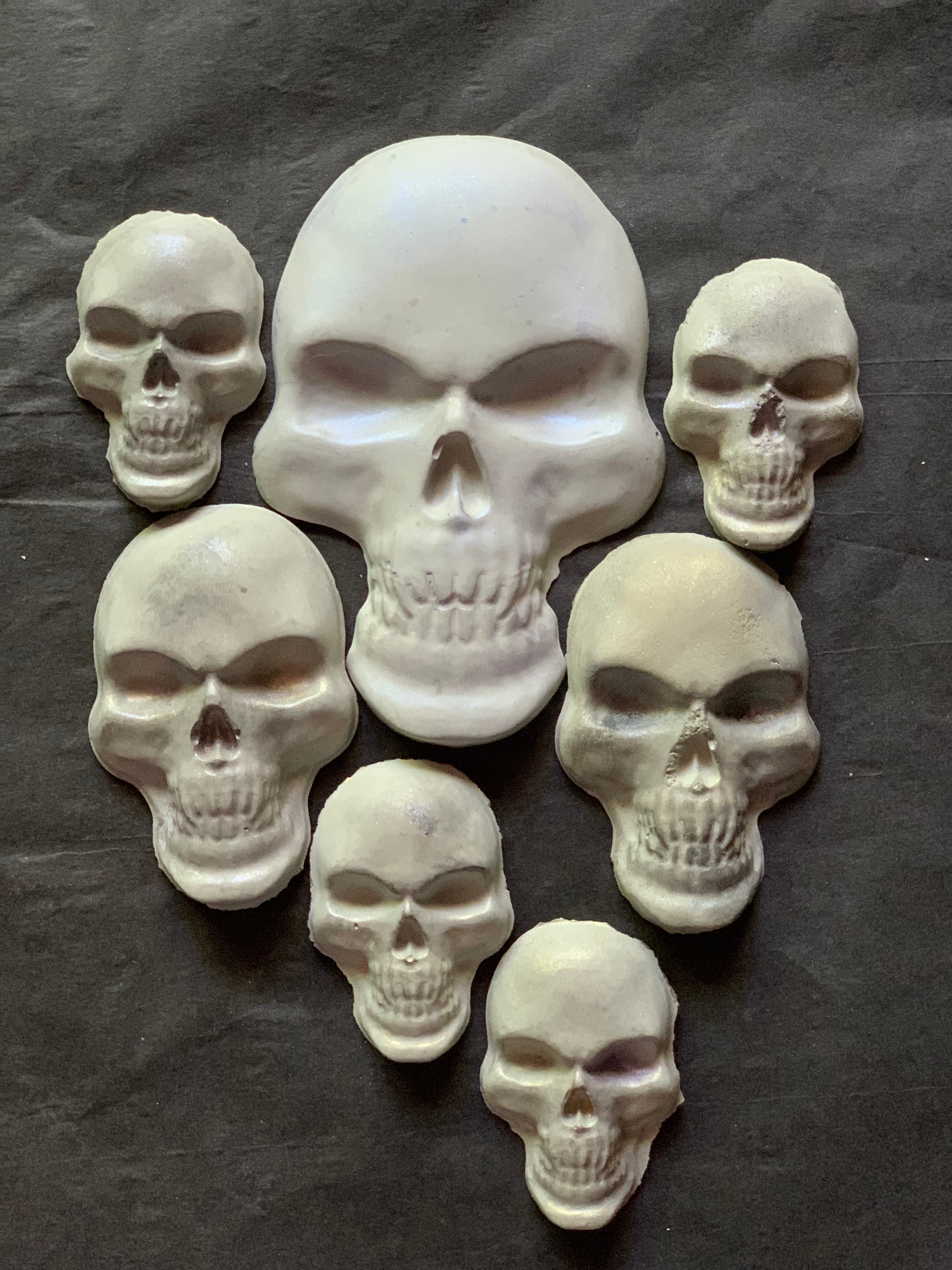 Concrete Skulls
Decorate your Halloween or Day of the Dead vignettes with these Parcel handmade concrete skulls. Flat-backed, dusted ever-so-slightly with shimmer, these little guys come in 3 sizes, and measure approximately 1"x 1/2"x 1 1/2" x 2", and 2" x 3 1/2".  

Fun to further embellish for added spookiness or keep simple for a more sophisticated scene.  

6 assorted skulls including one large one in a stamped drawstring pouch.
As with all of our handmade products, please allow 3-5 business days to produce before shipping.