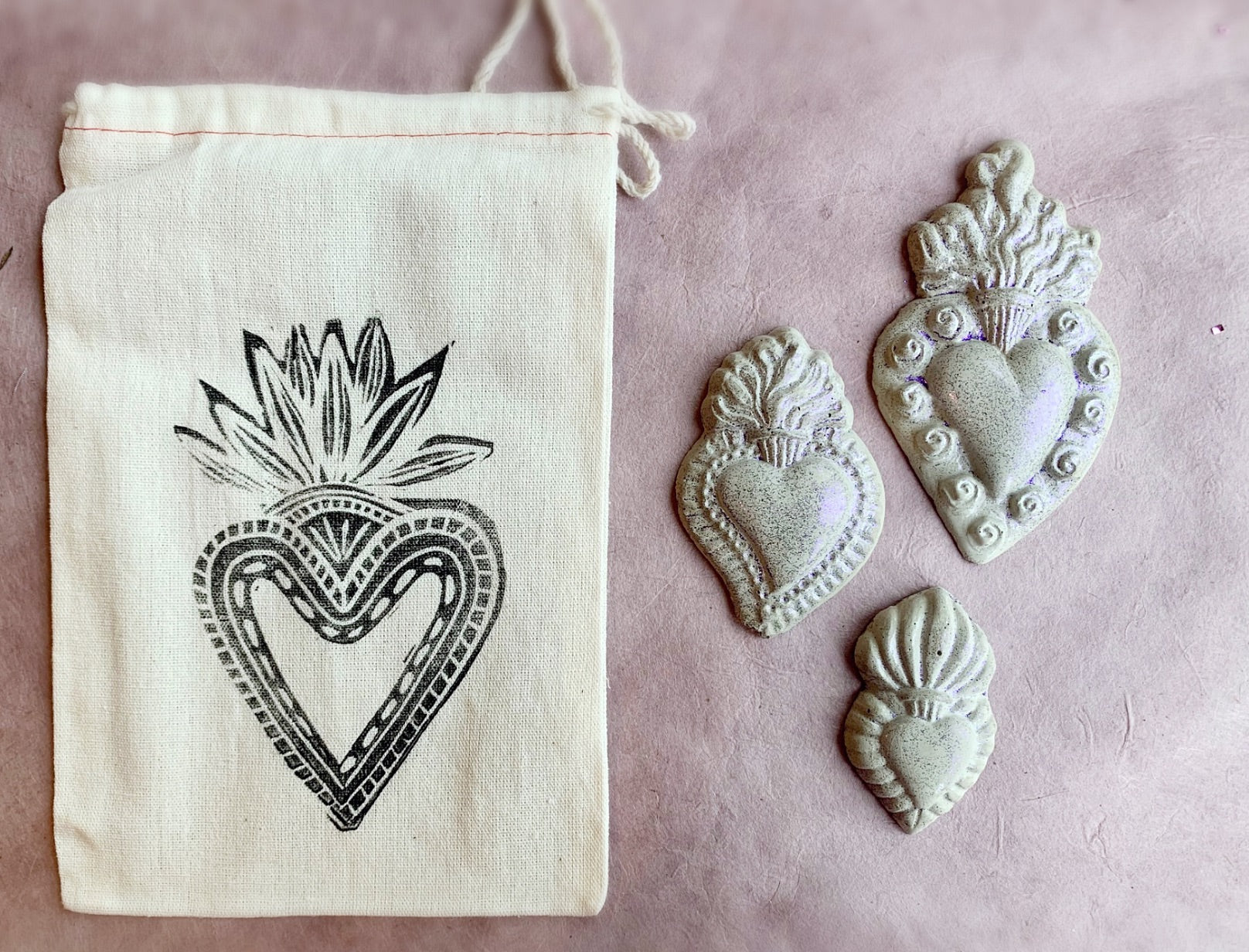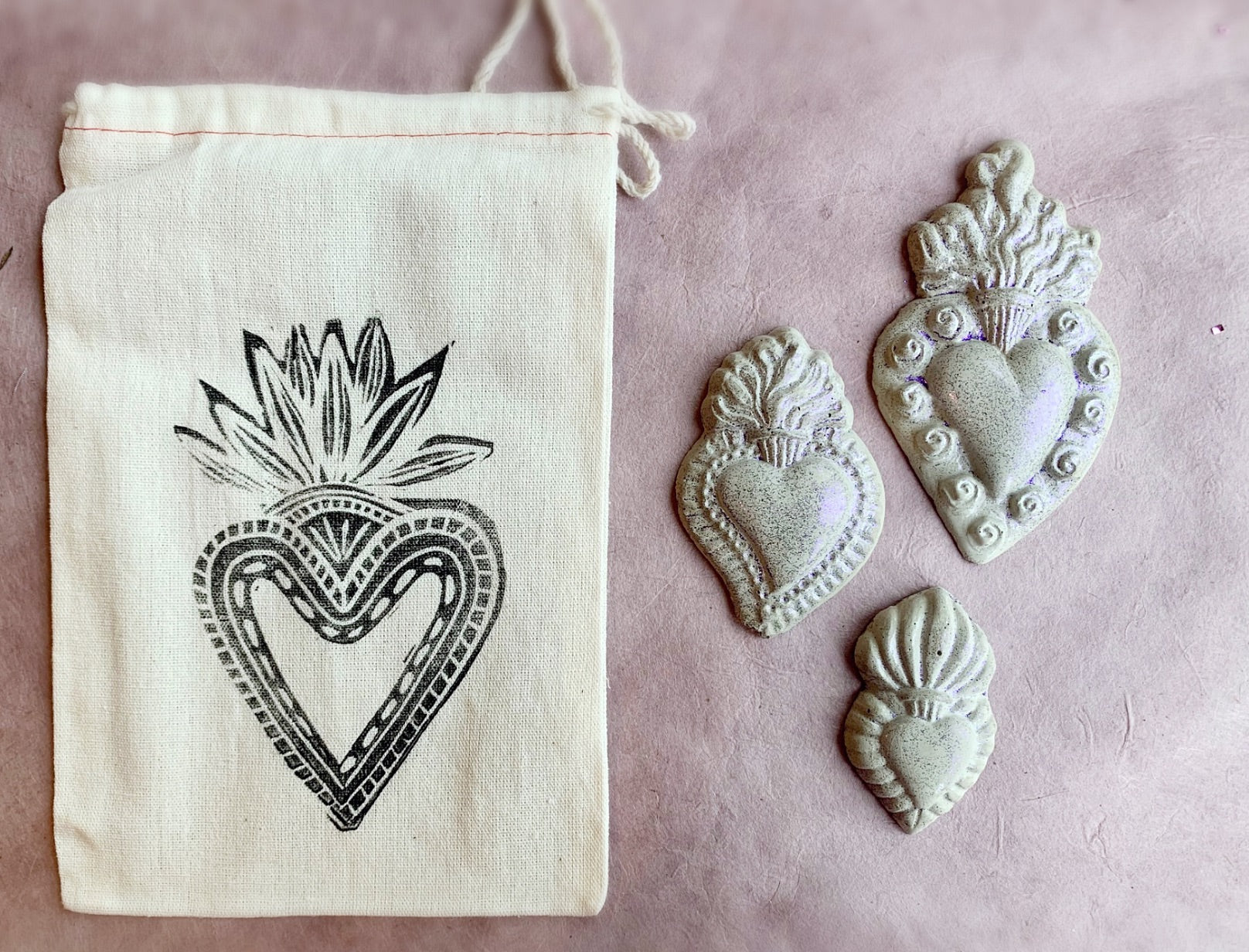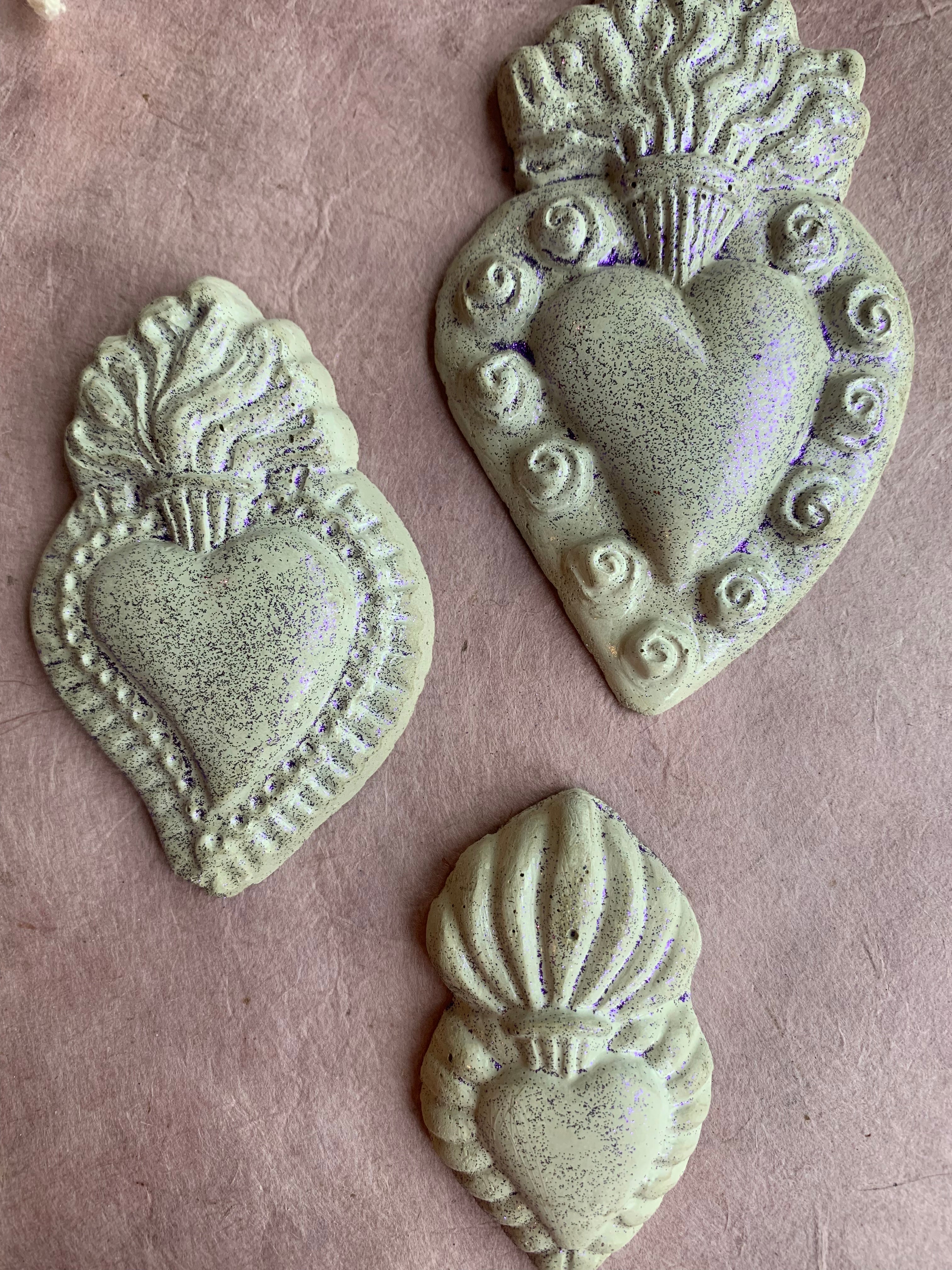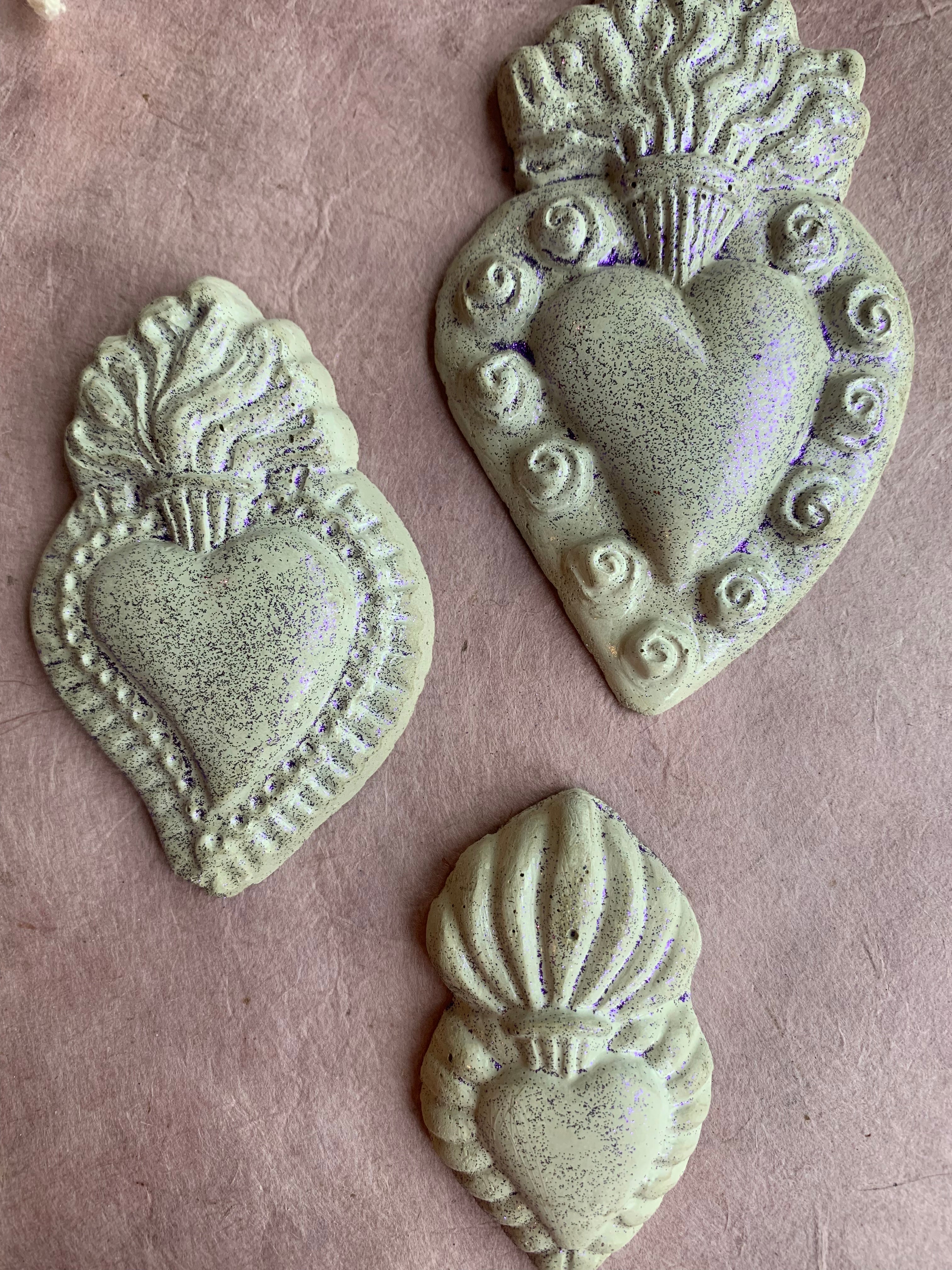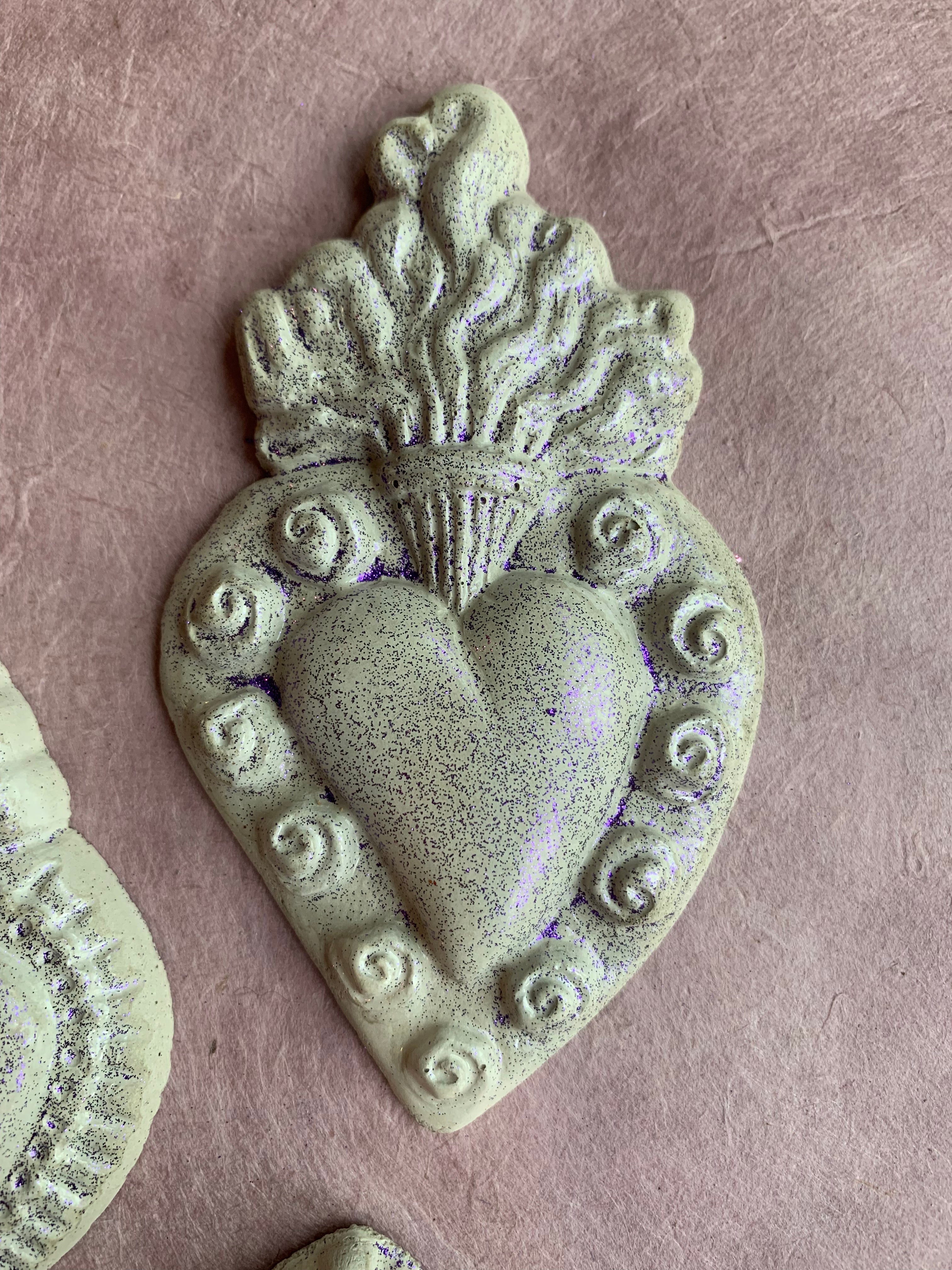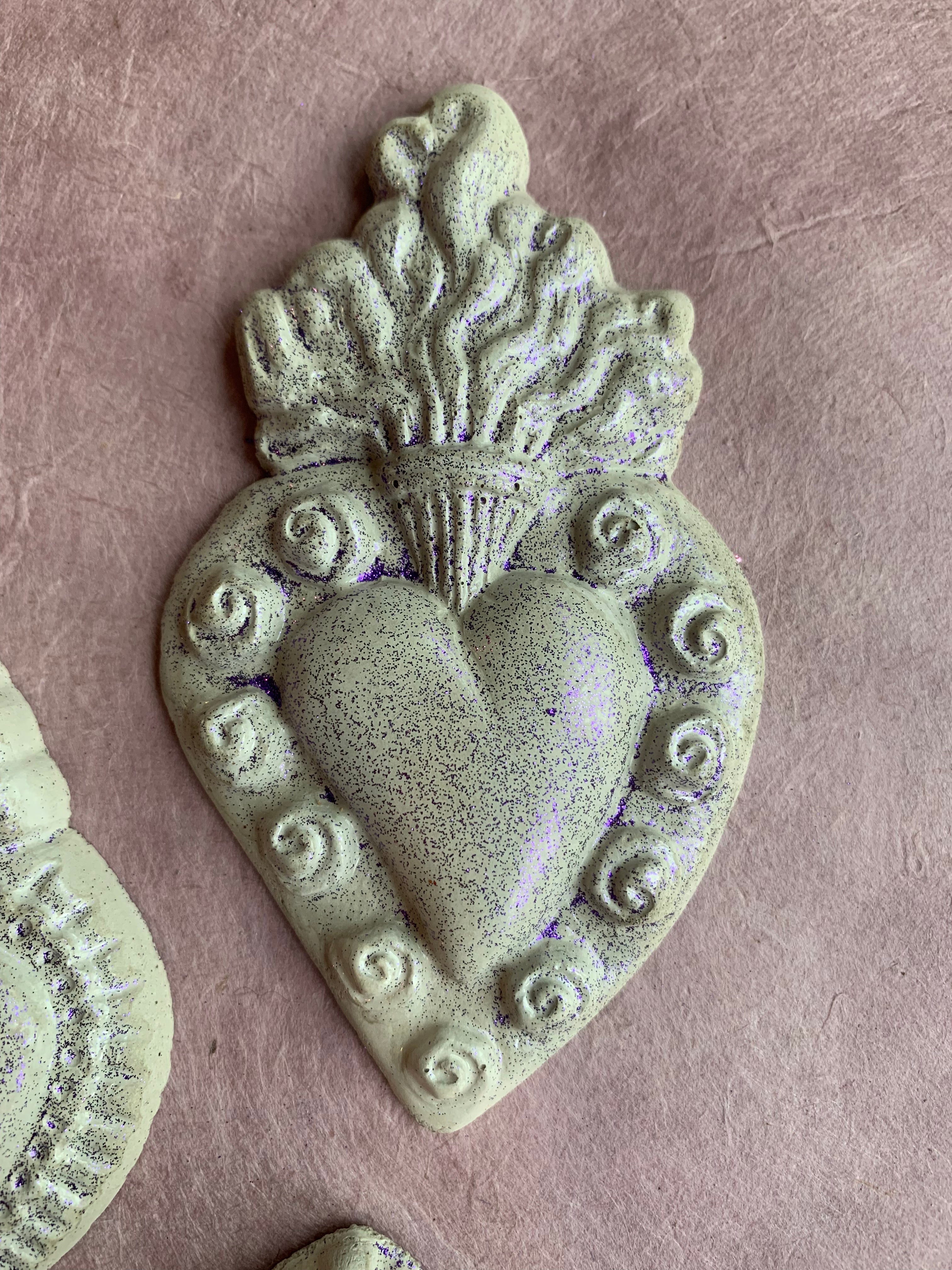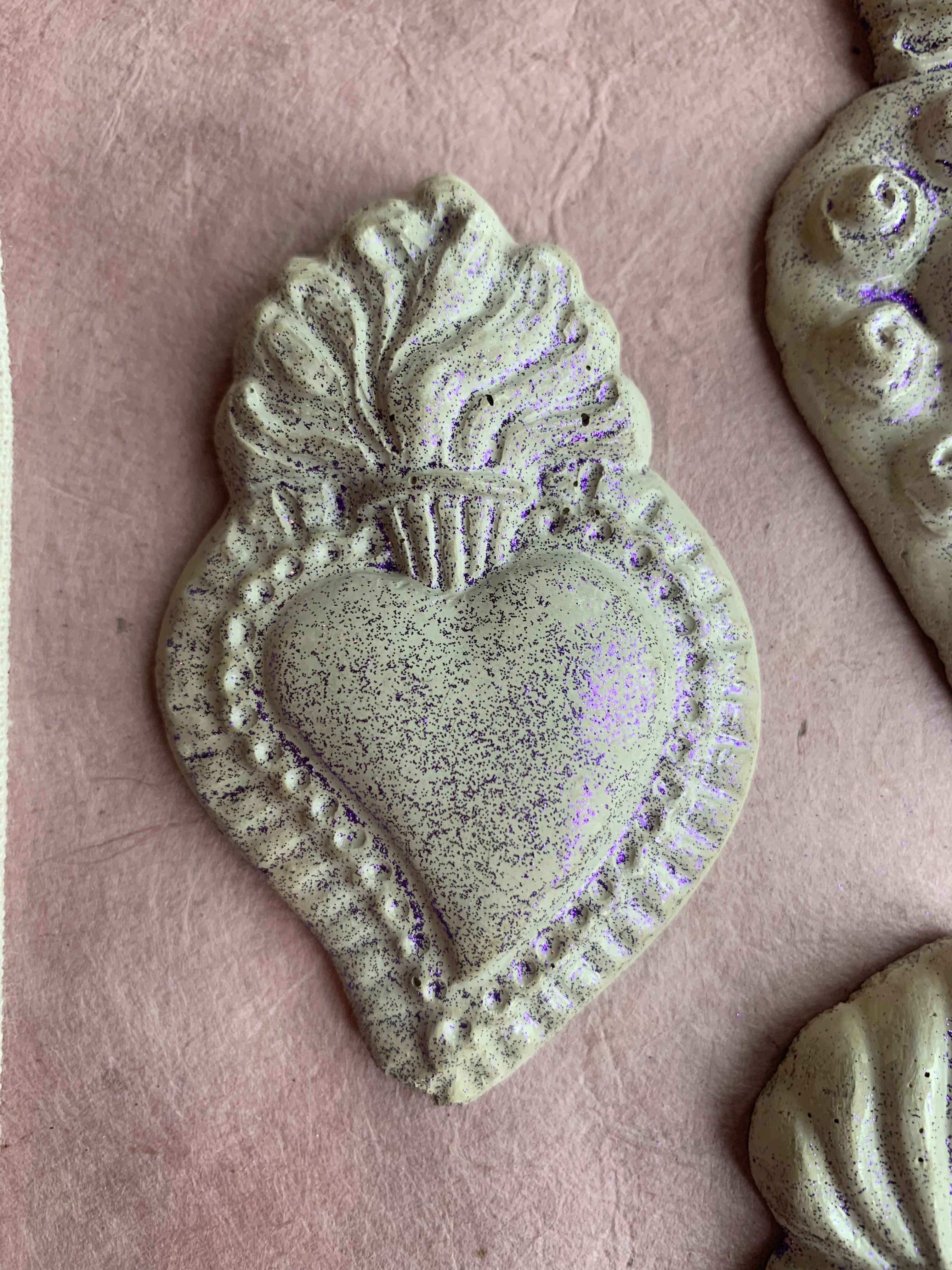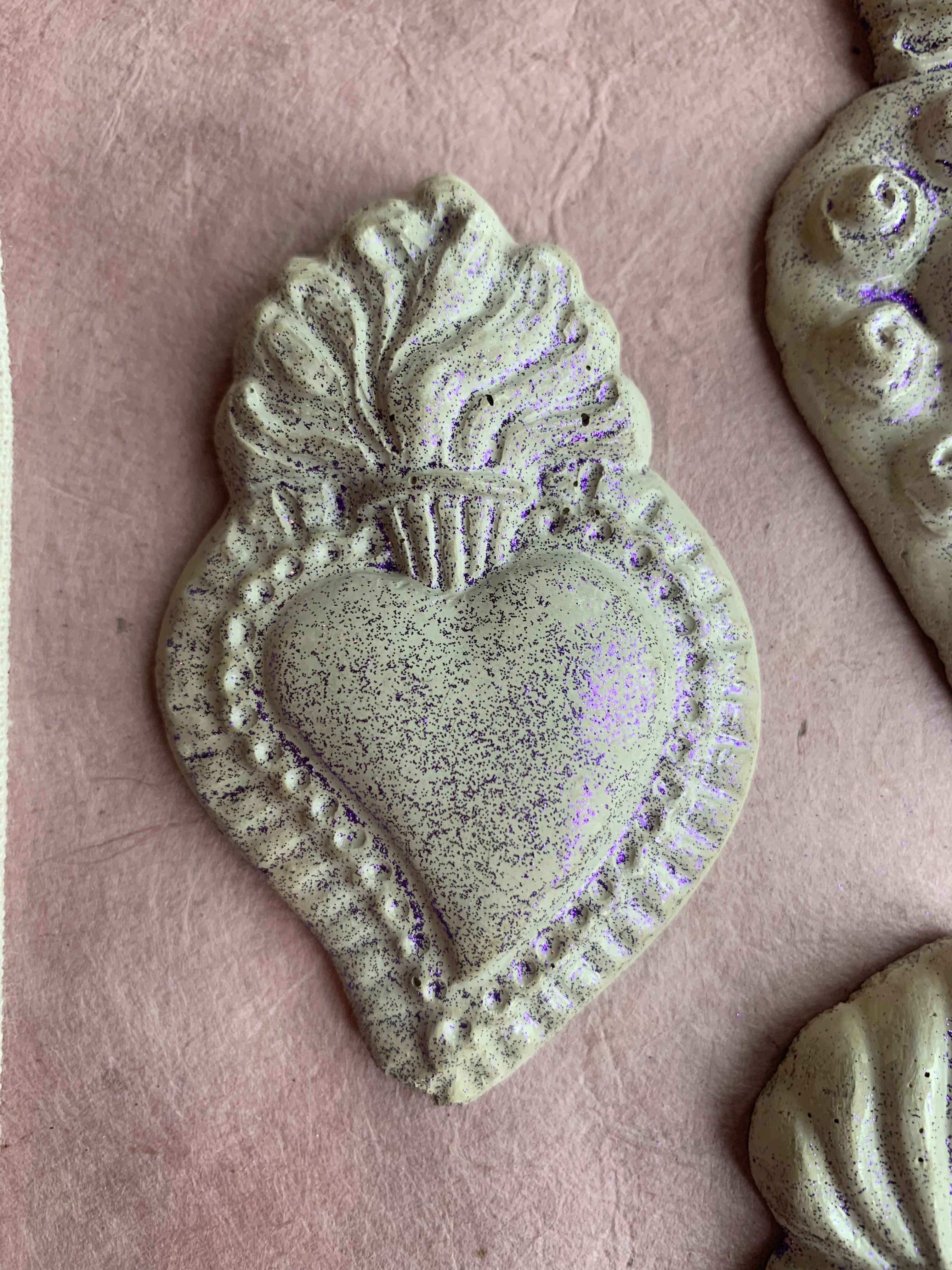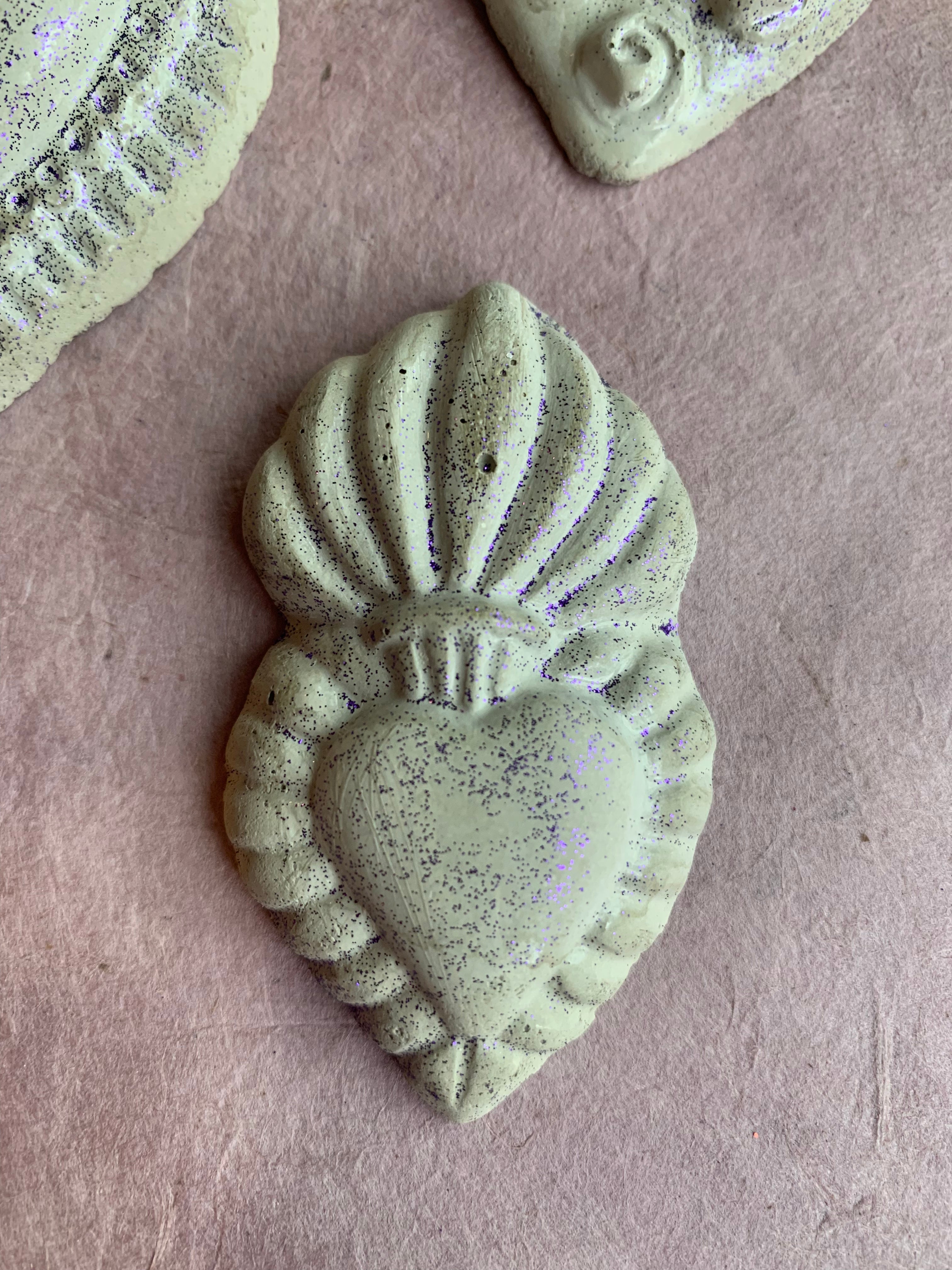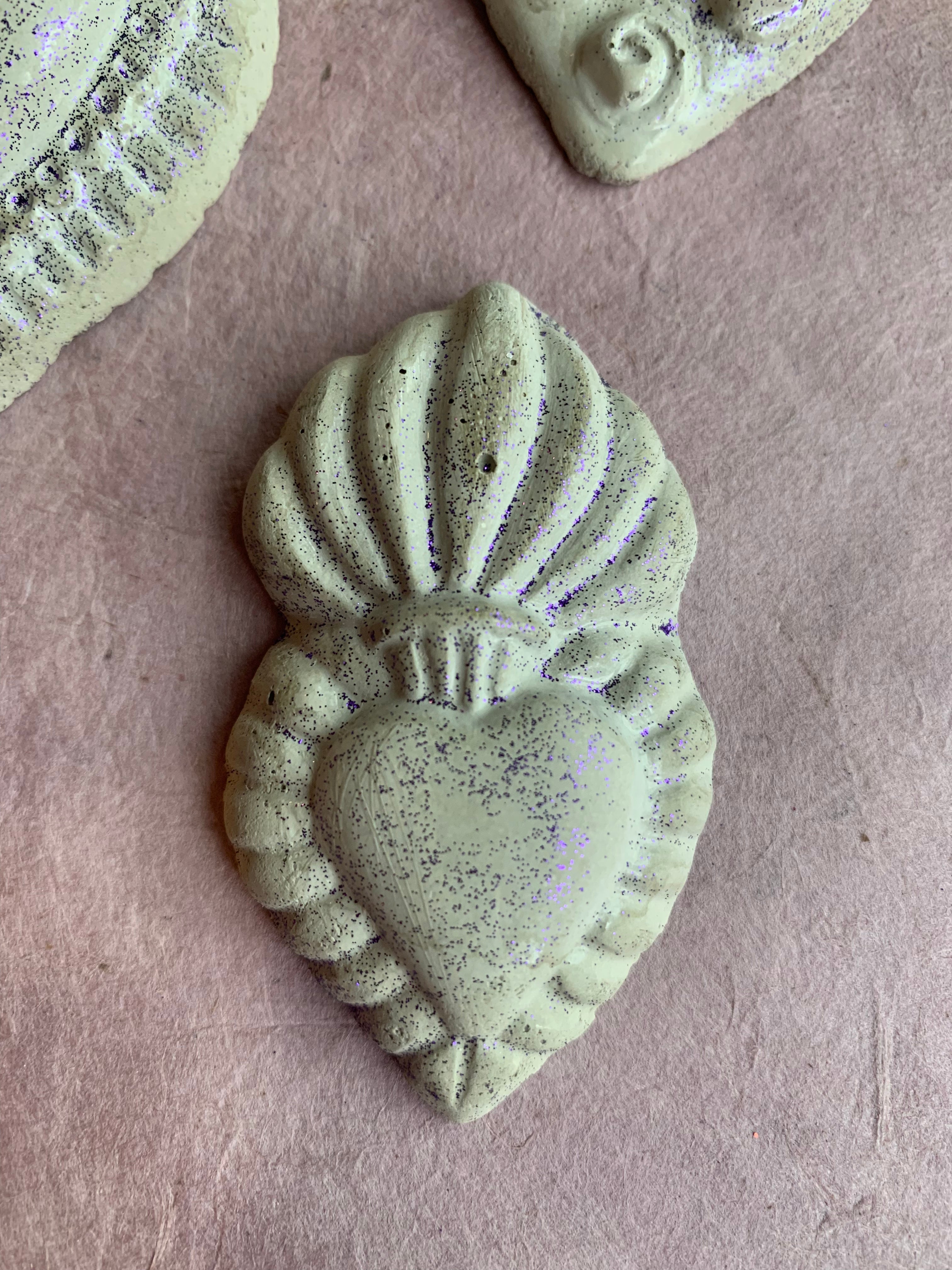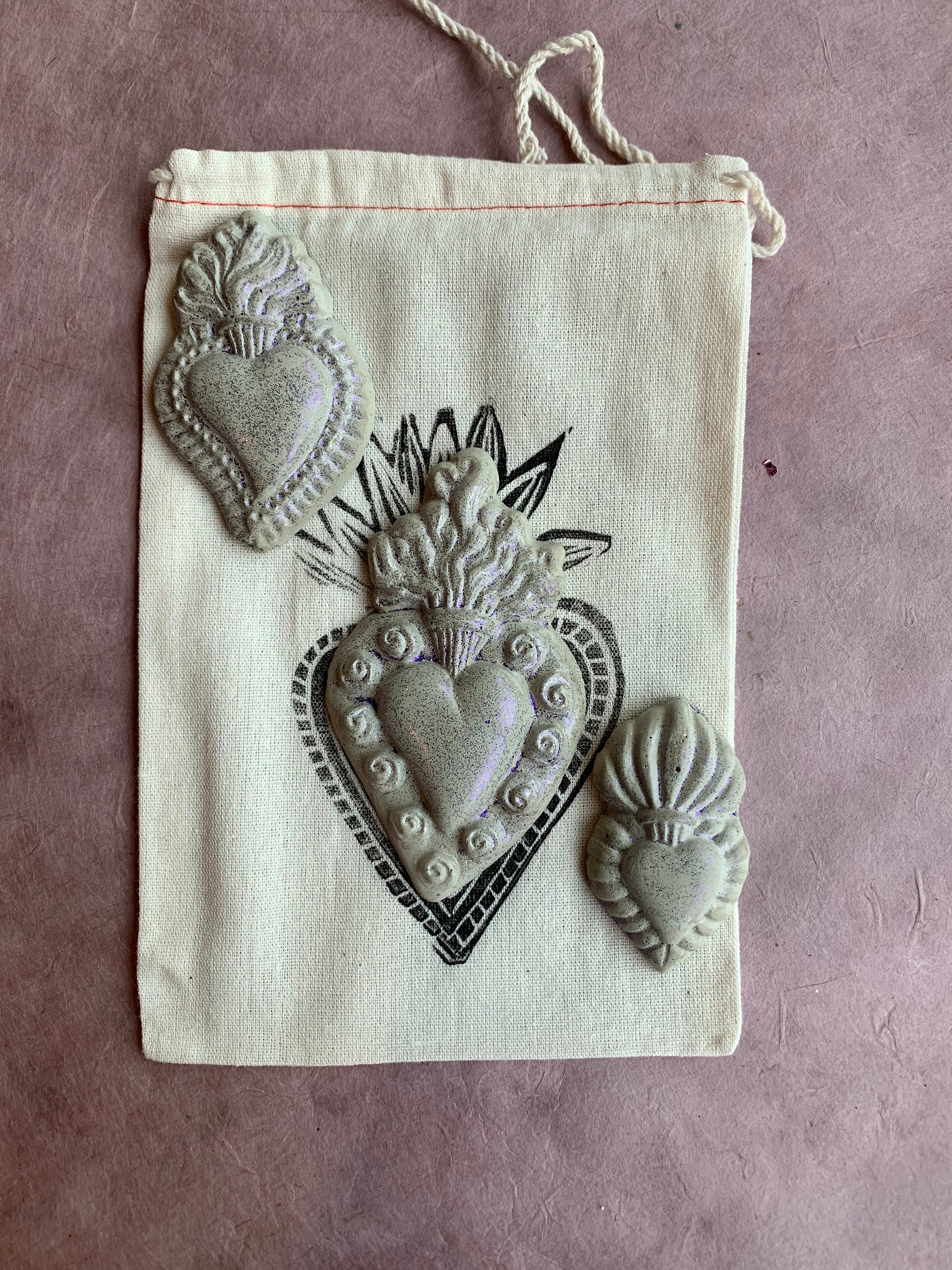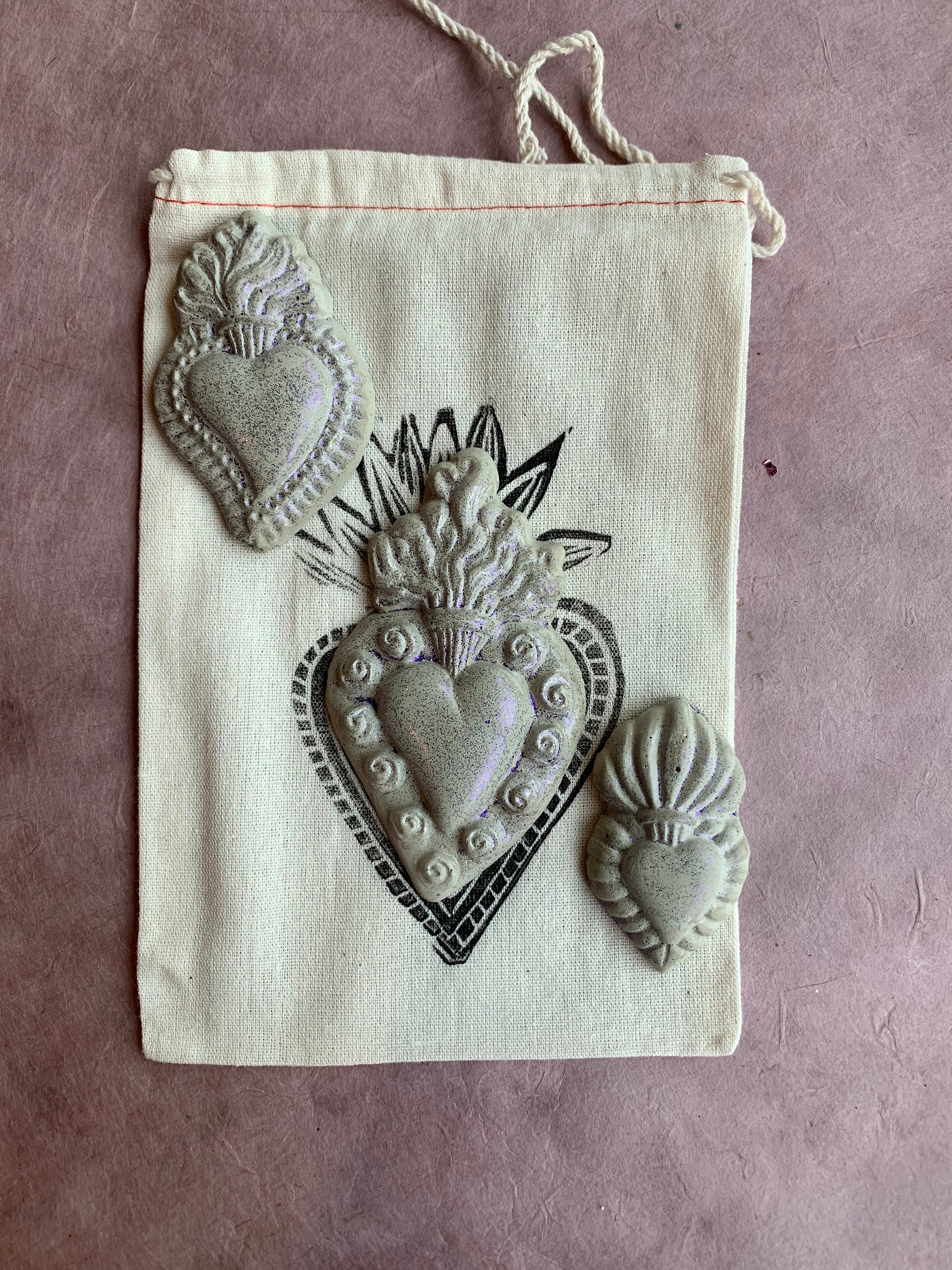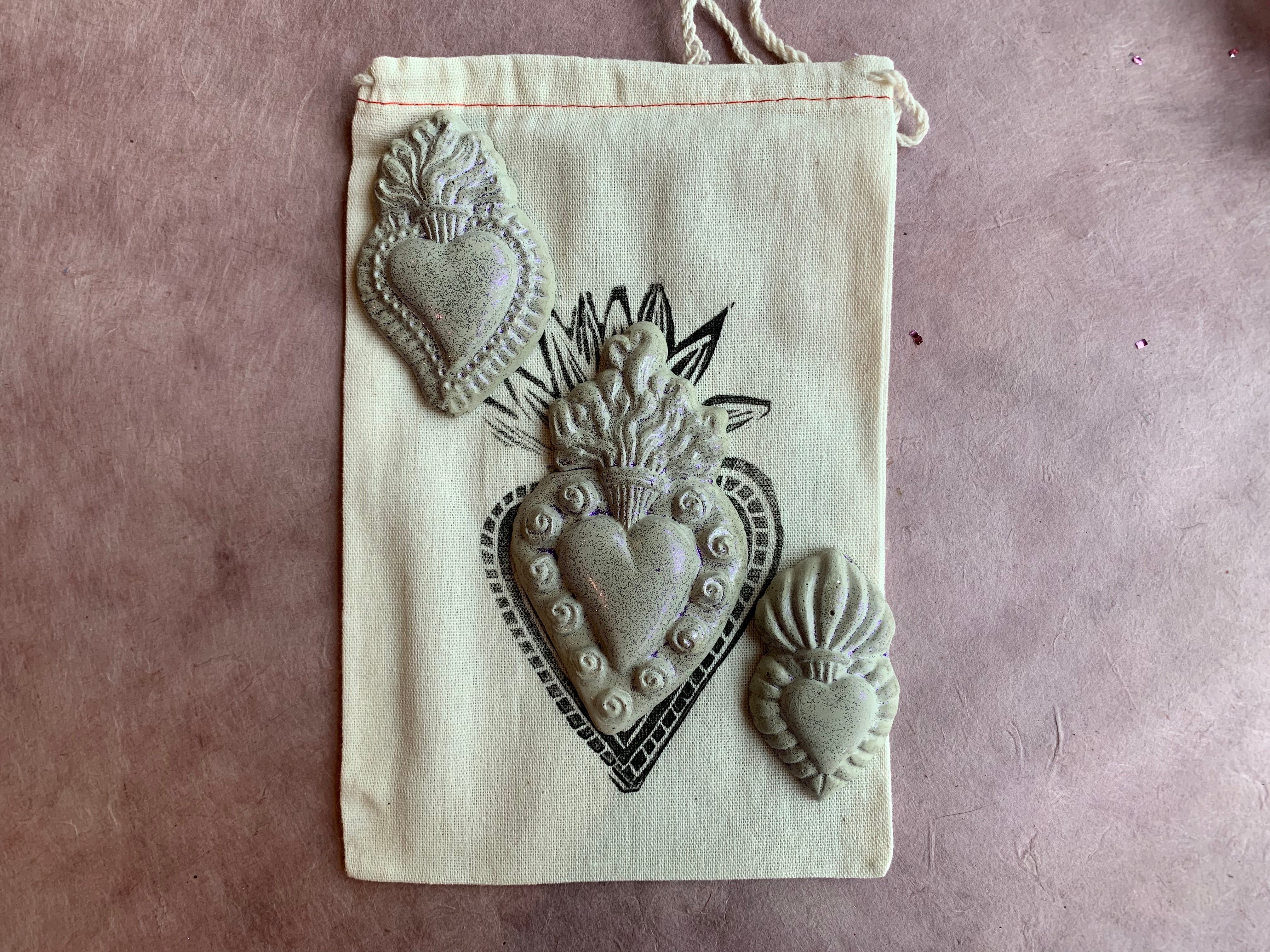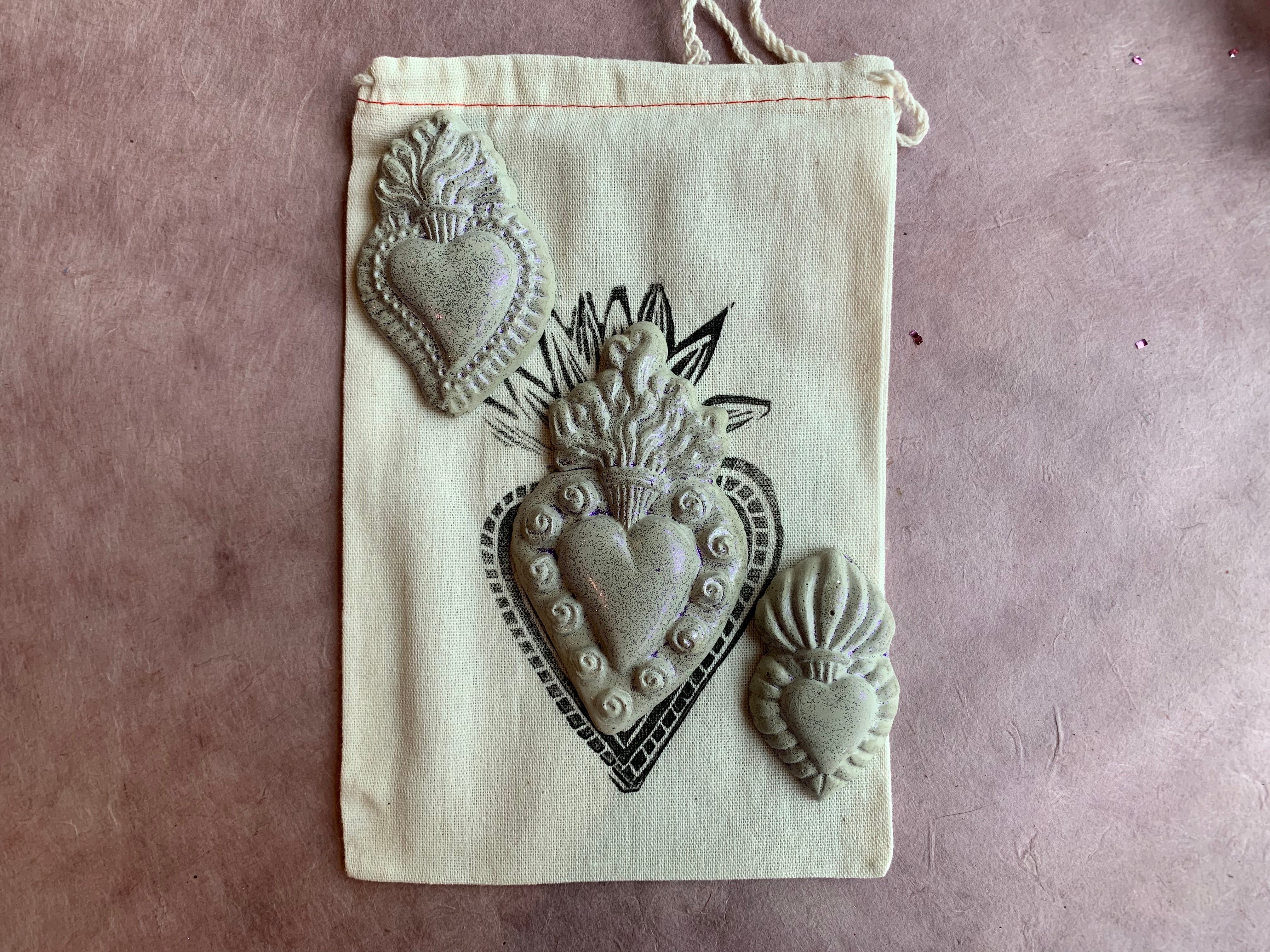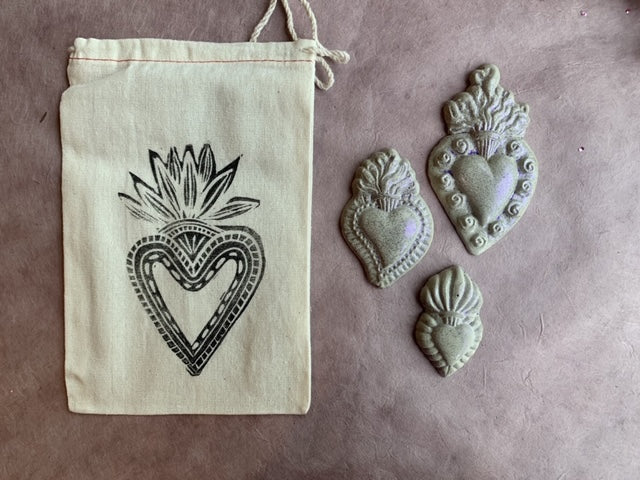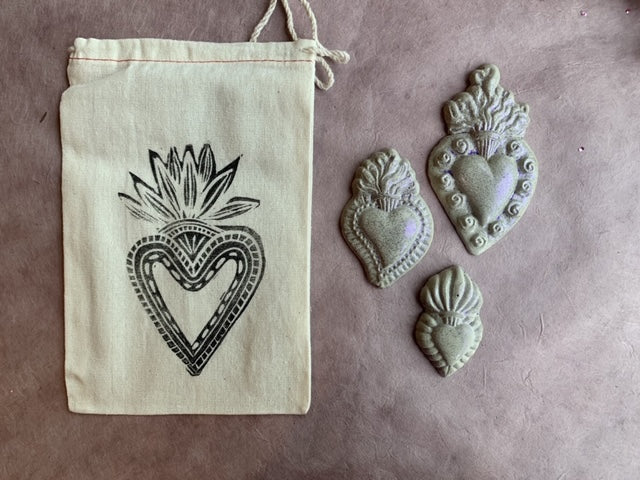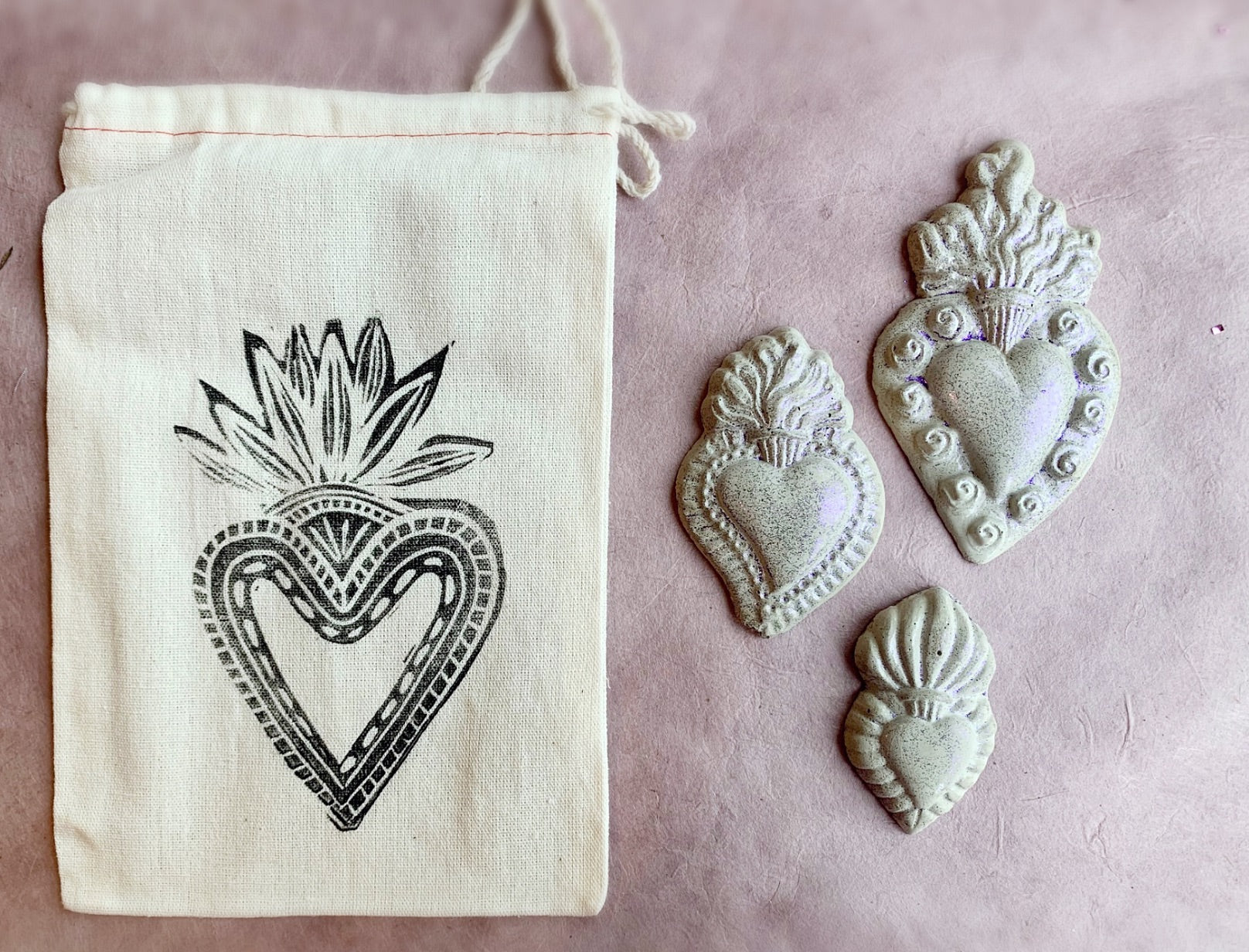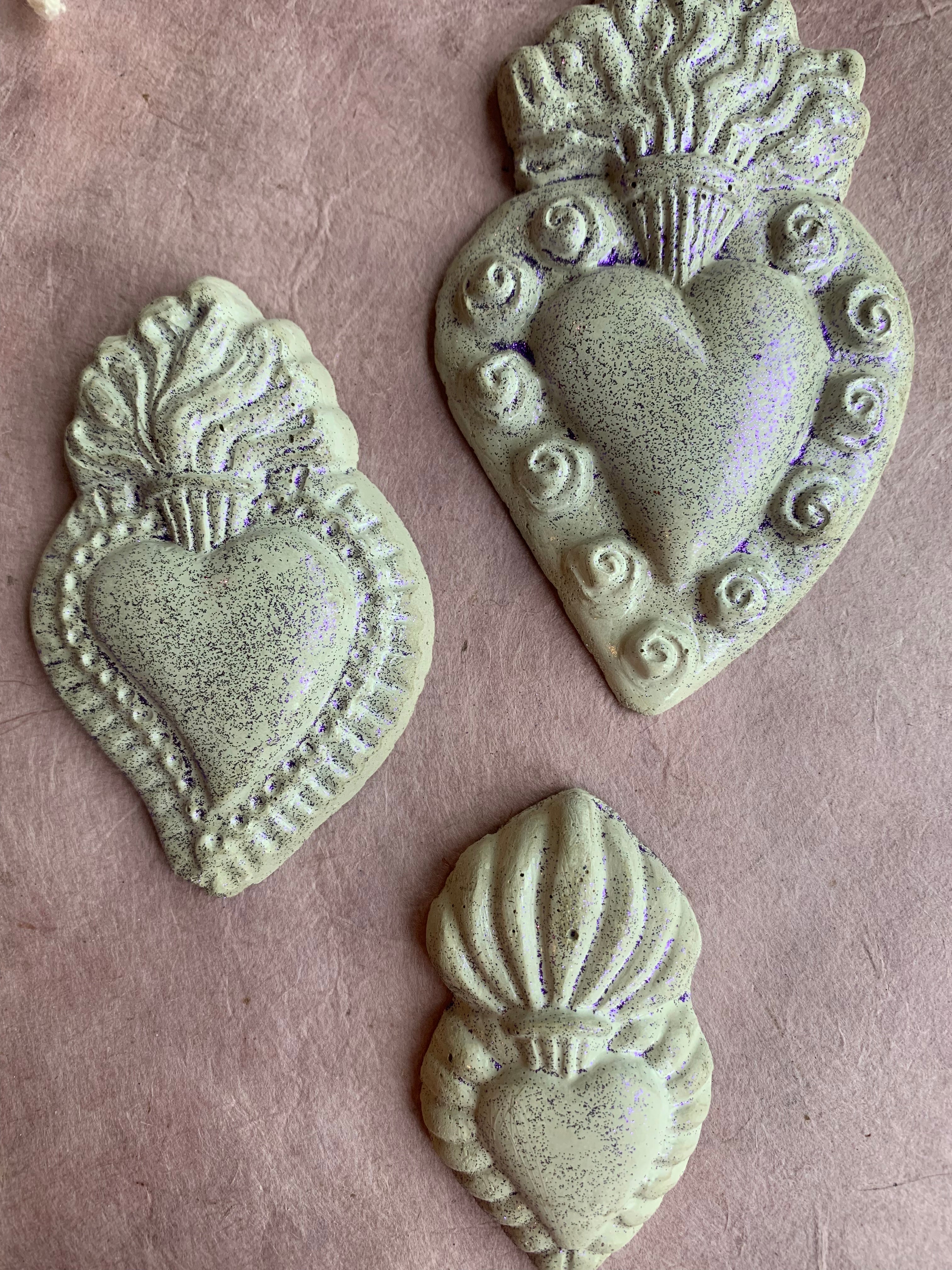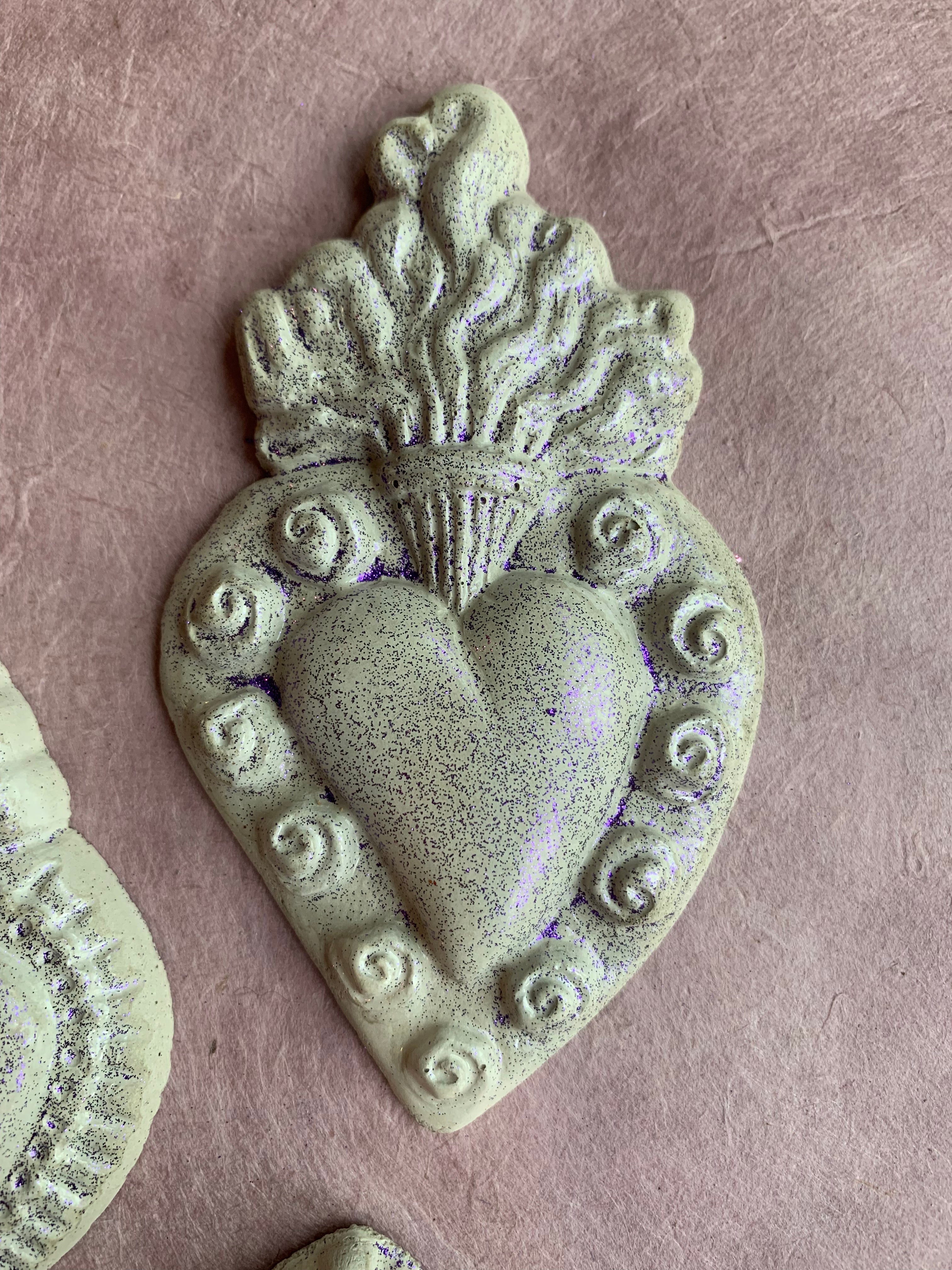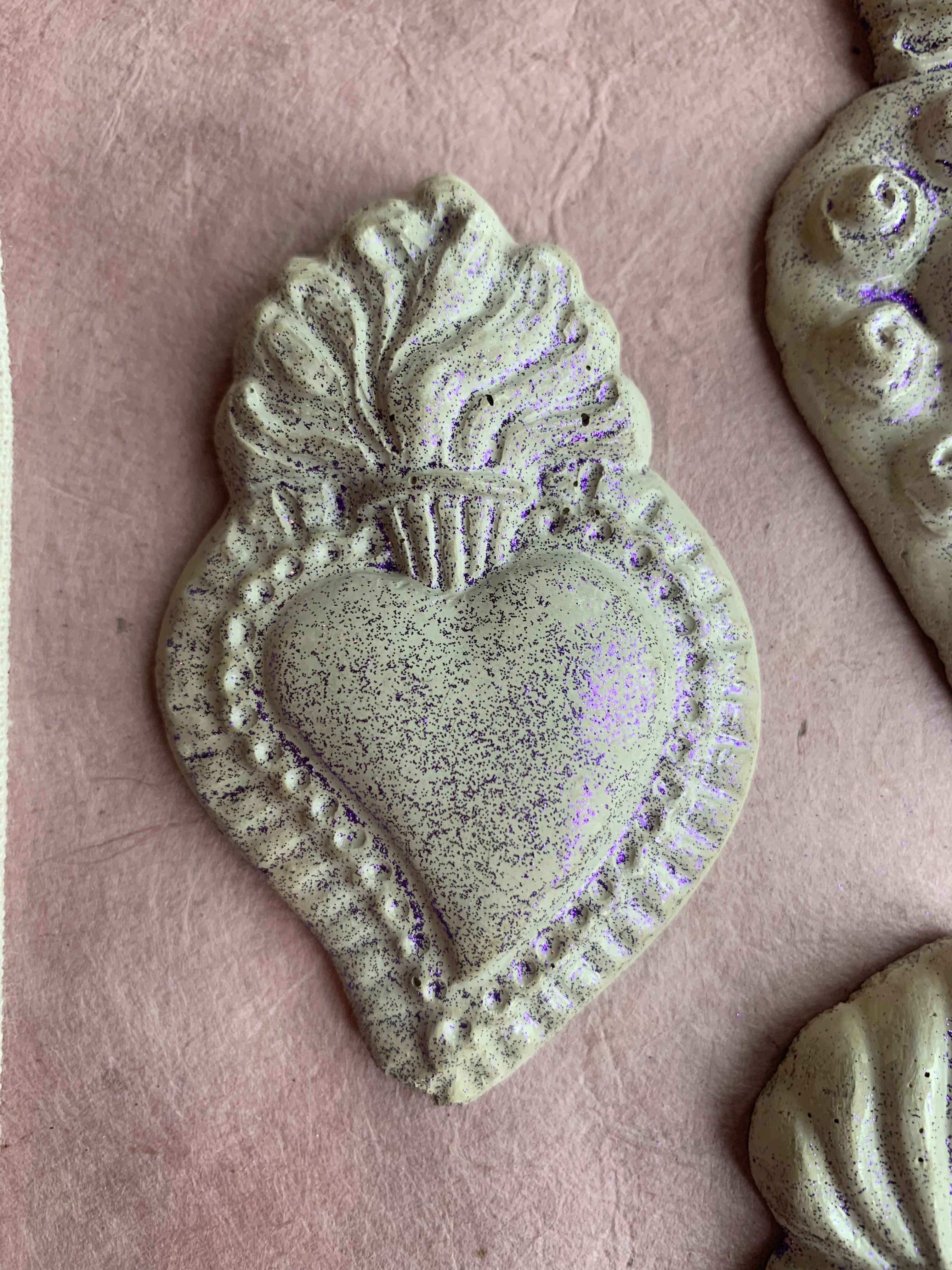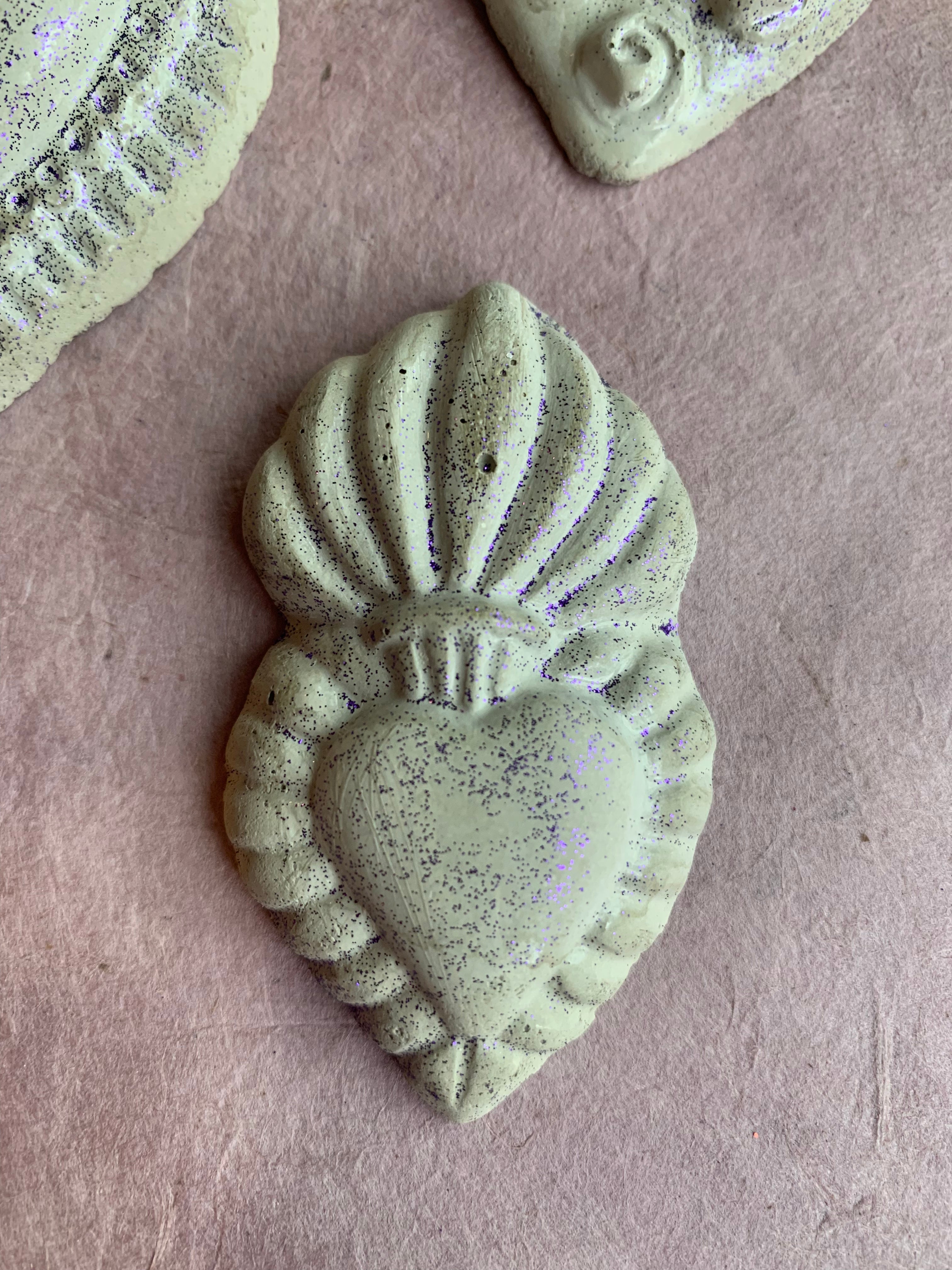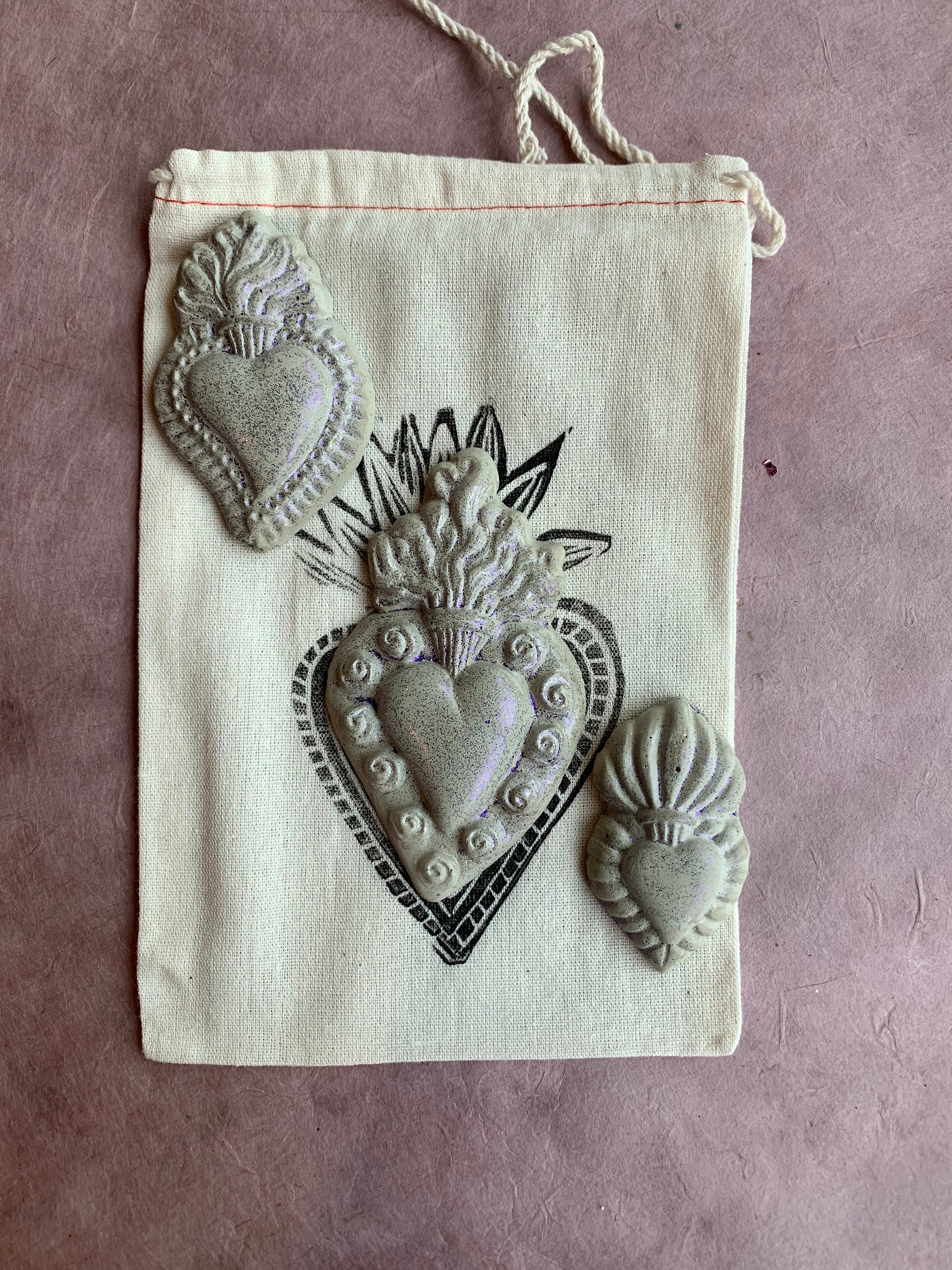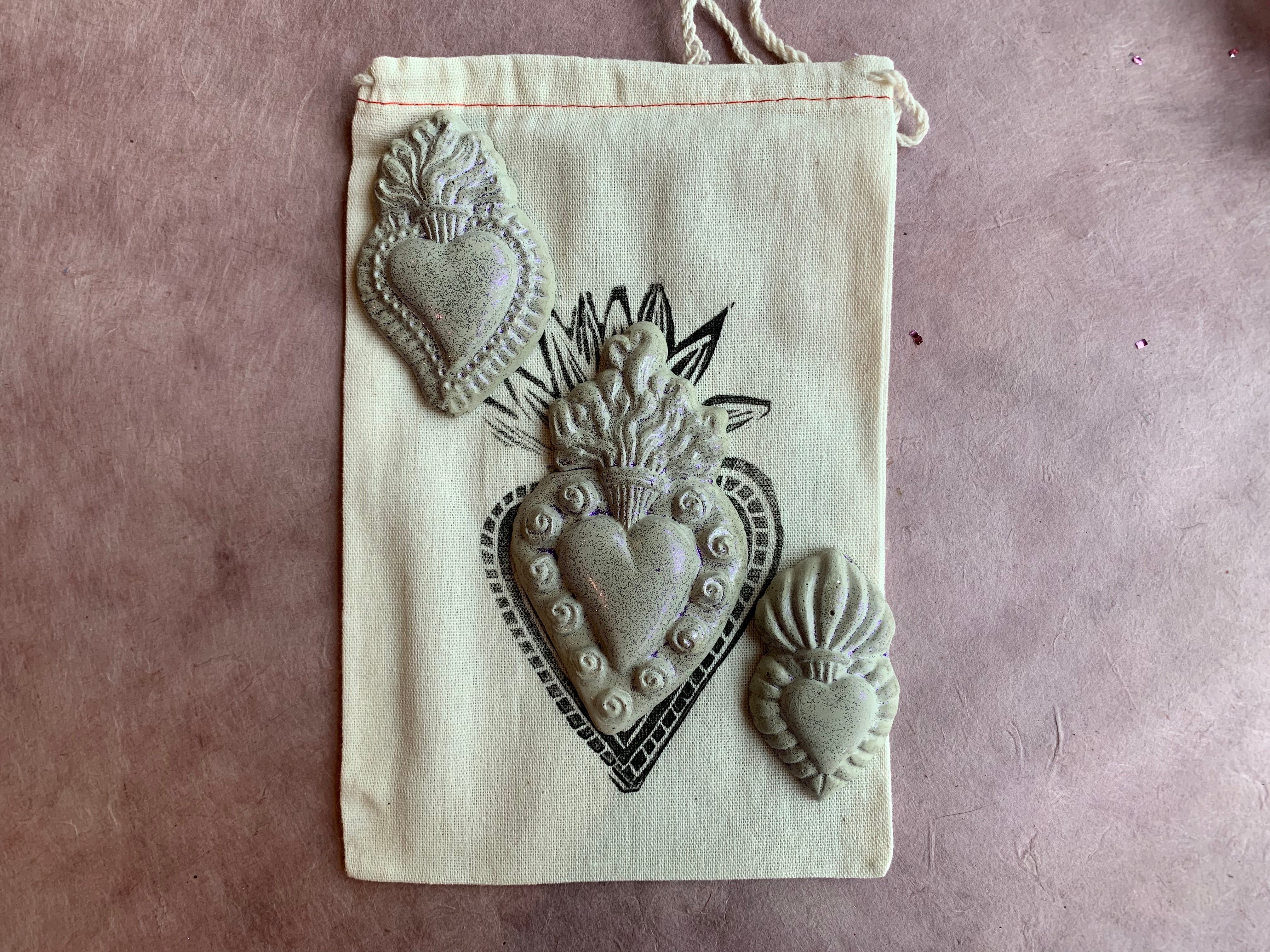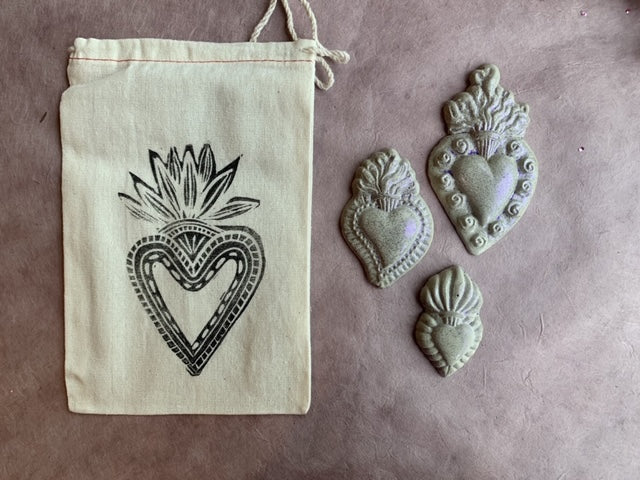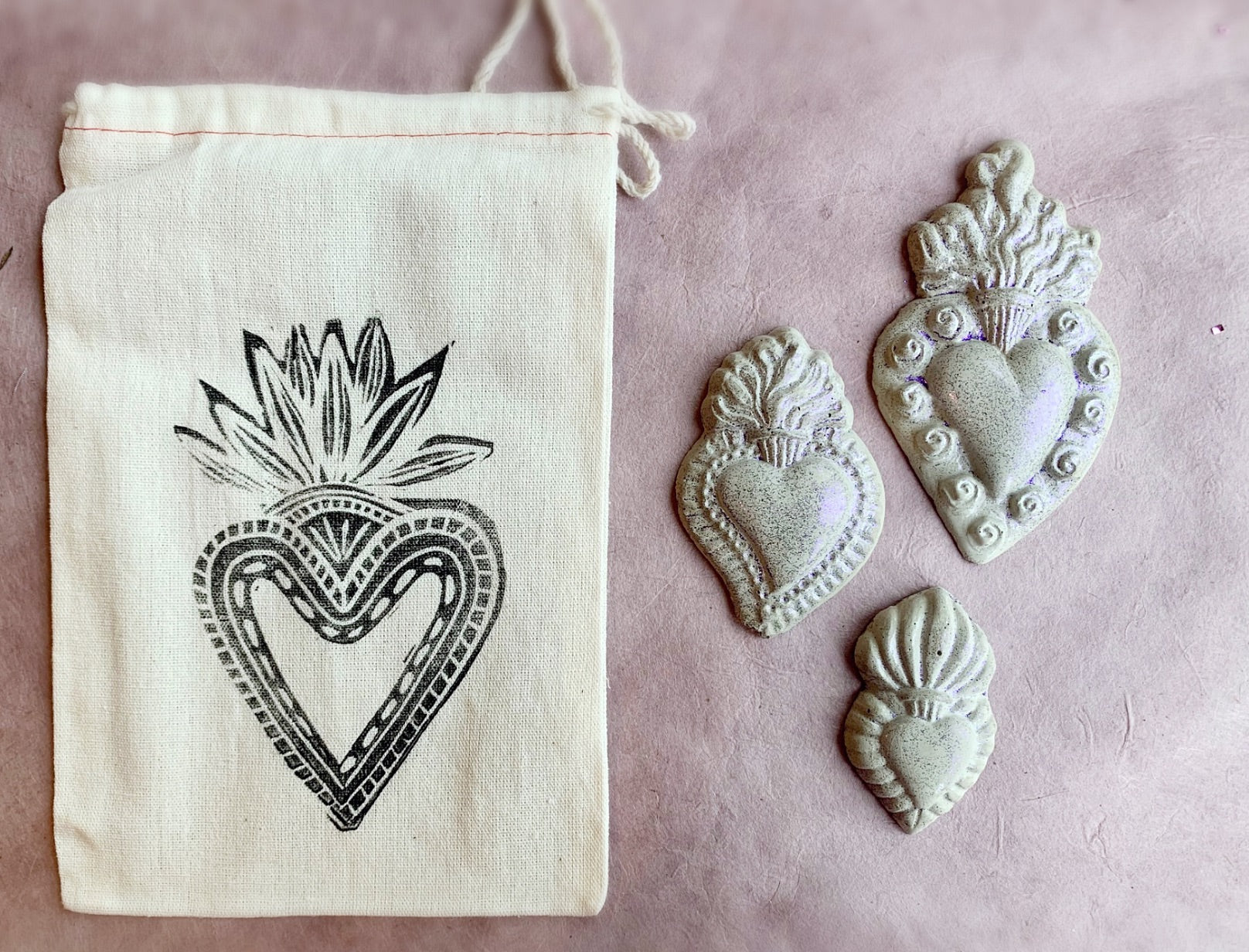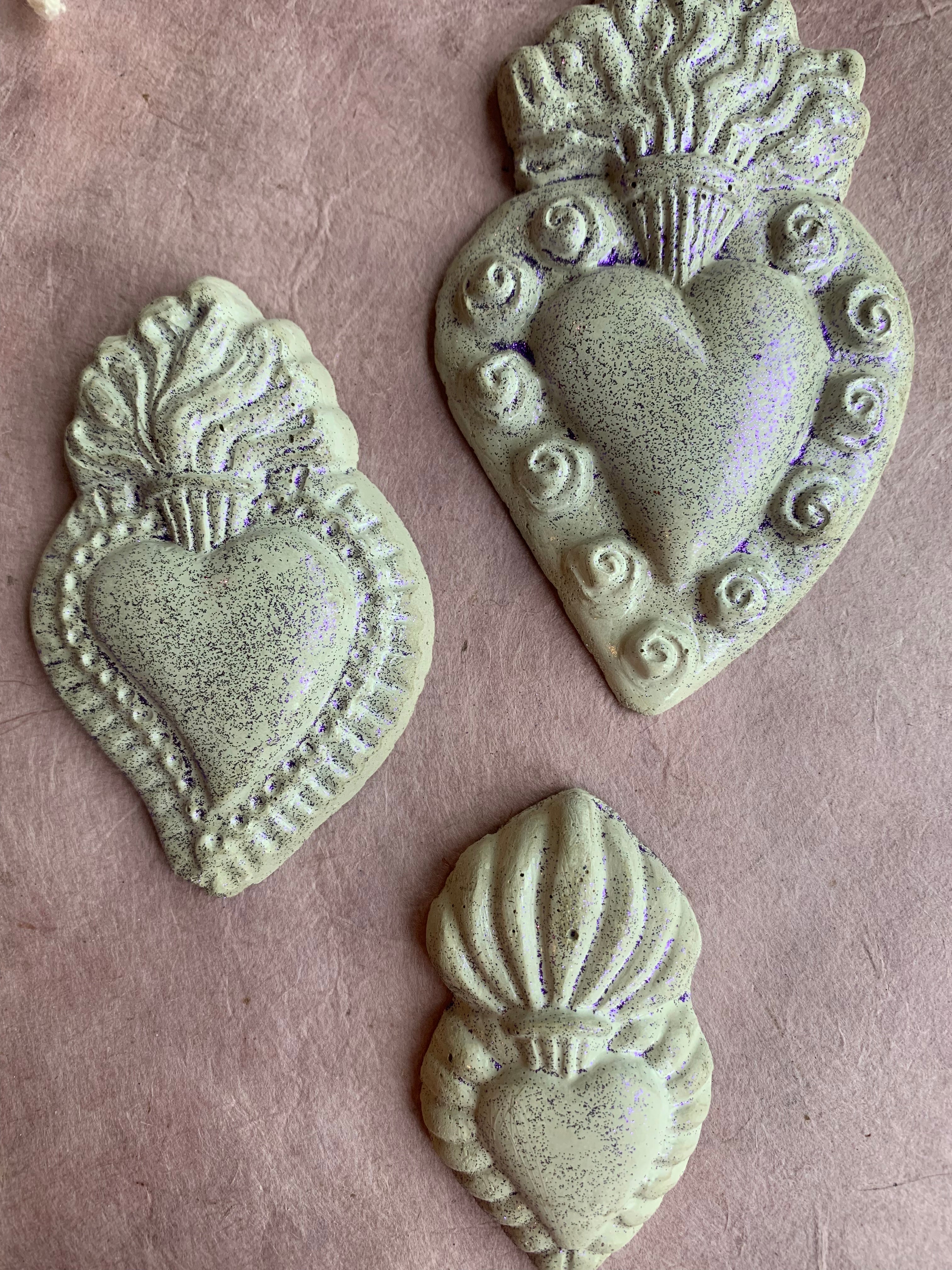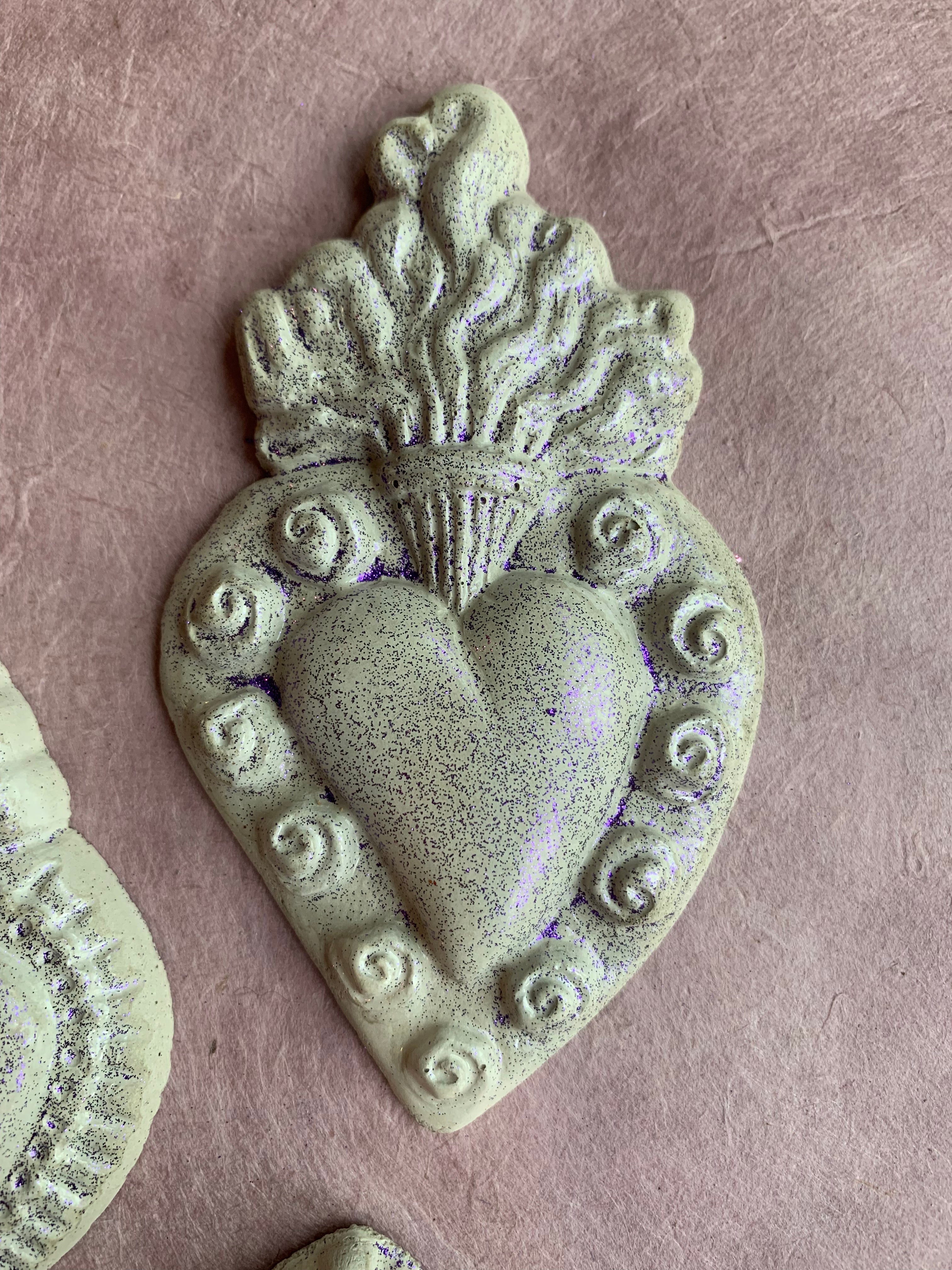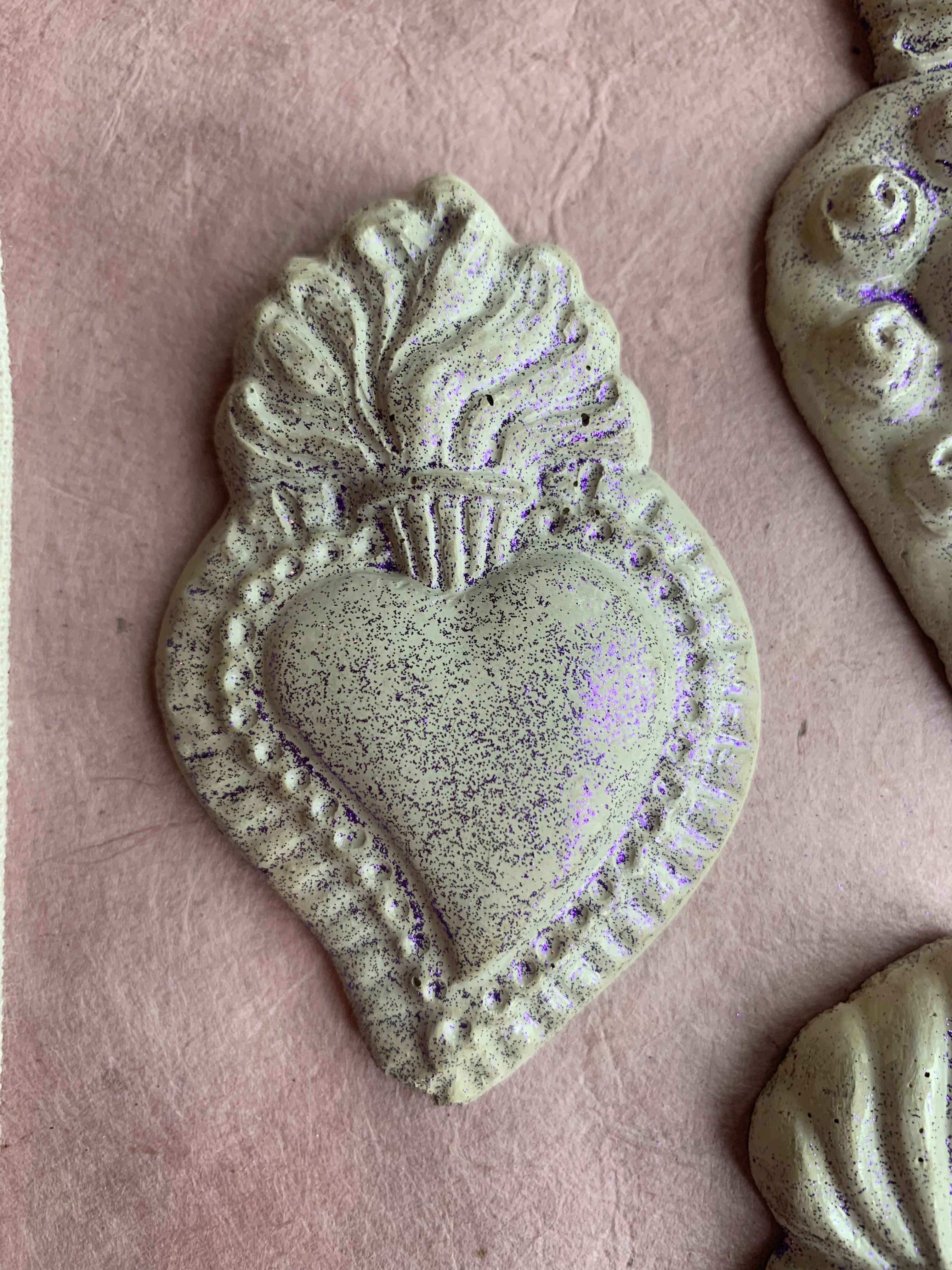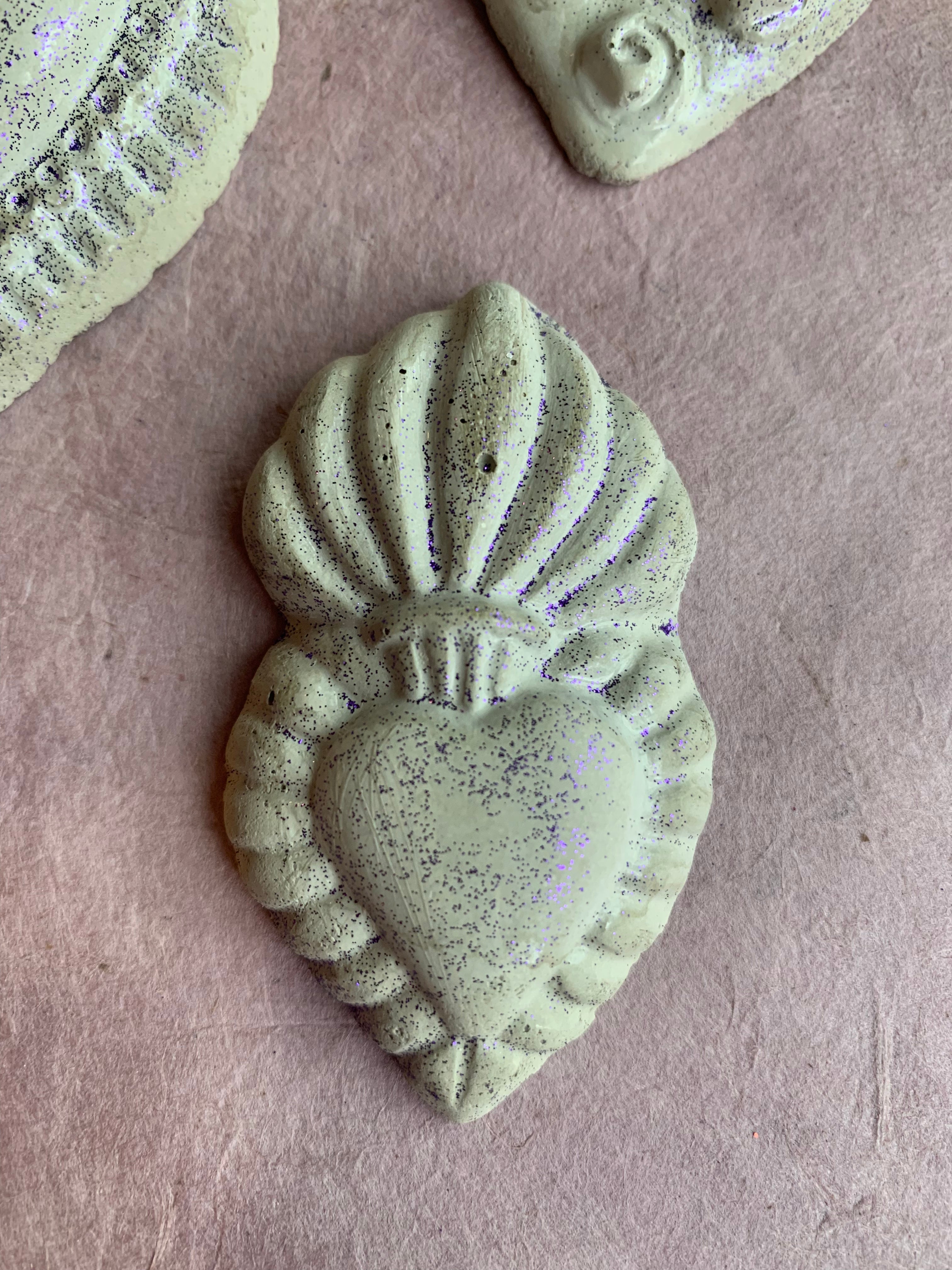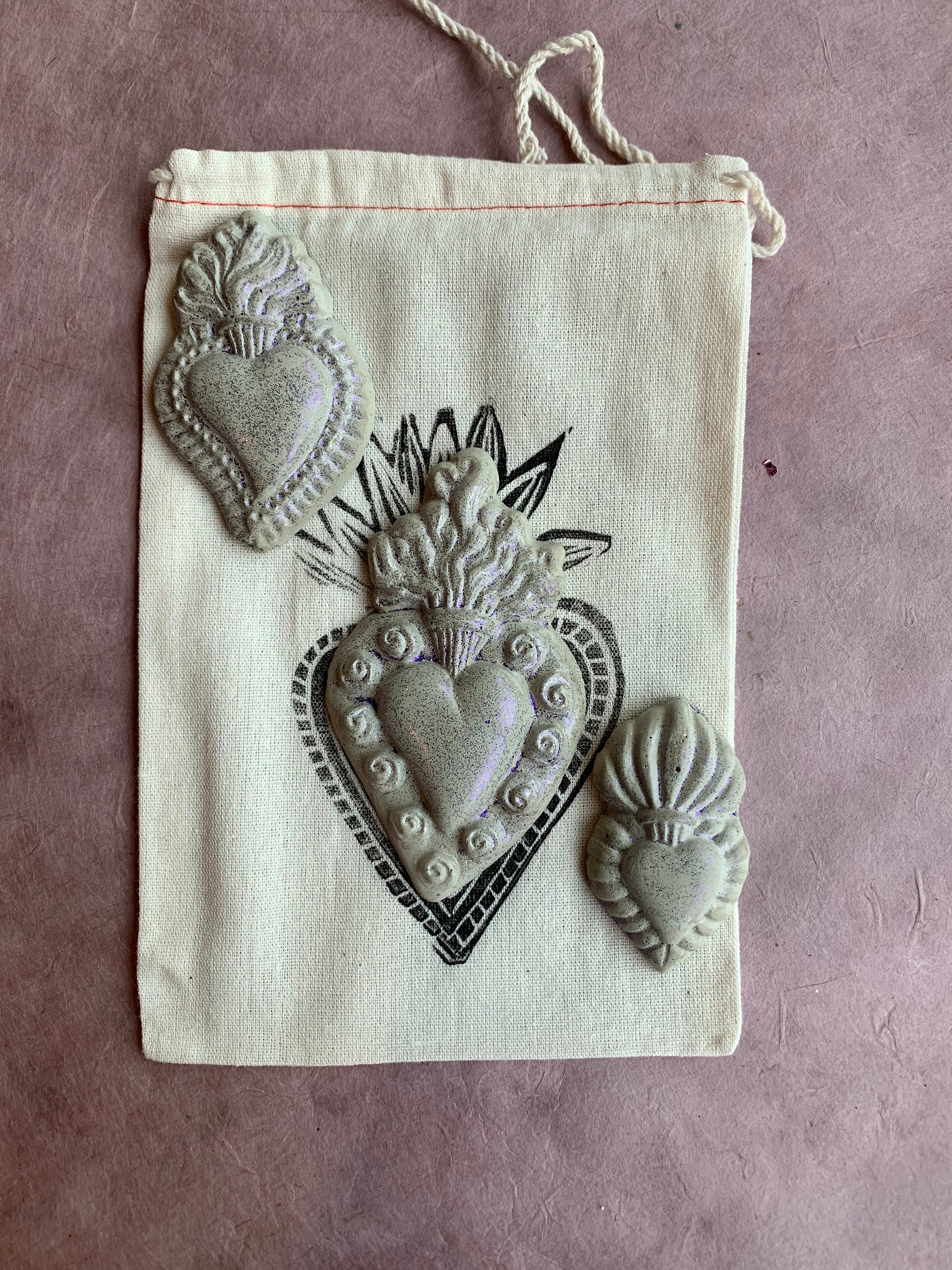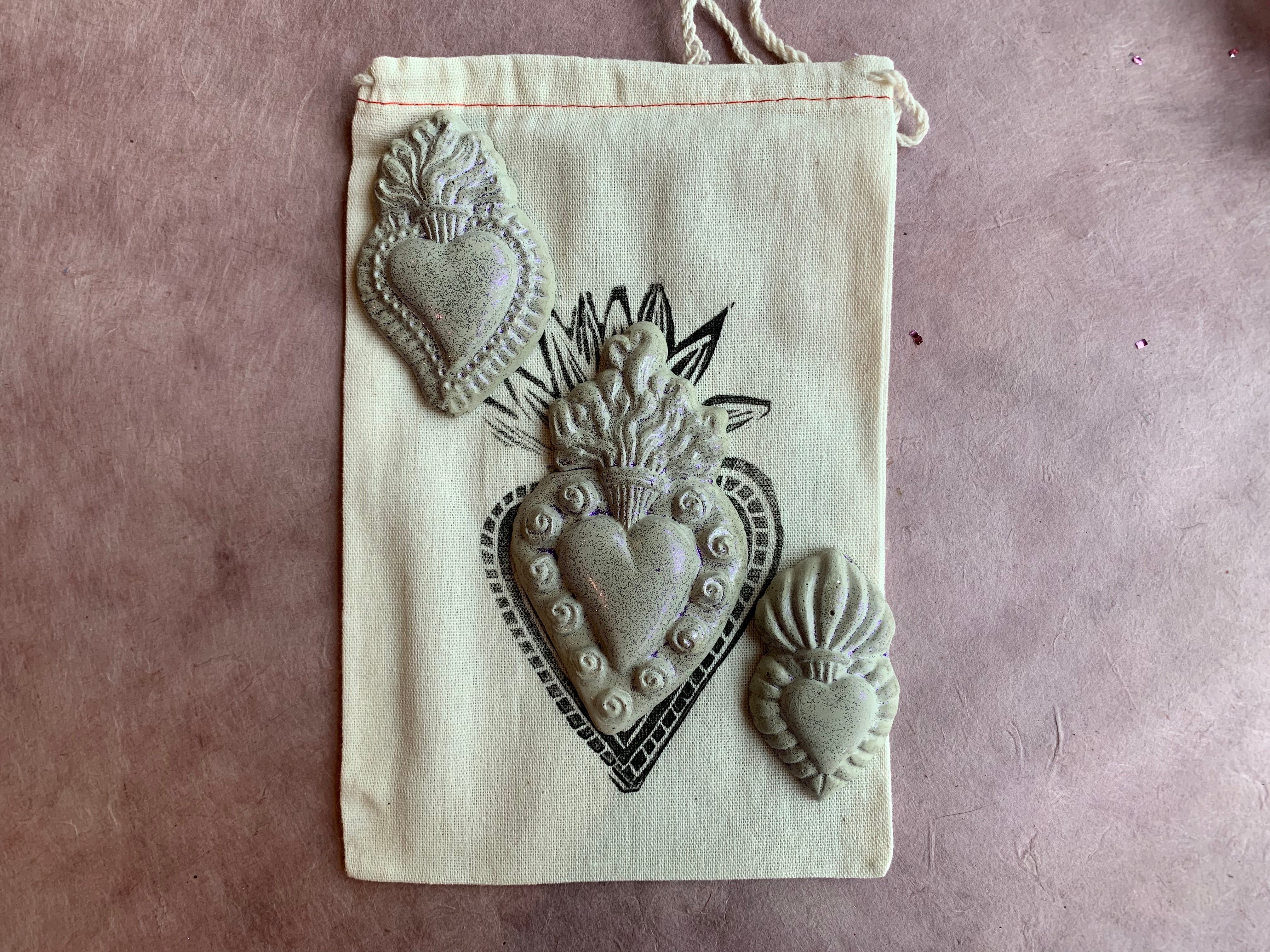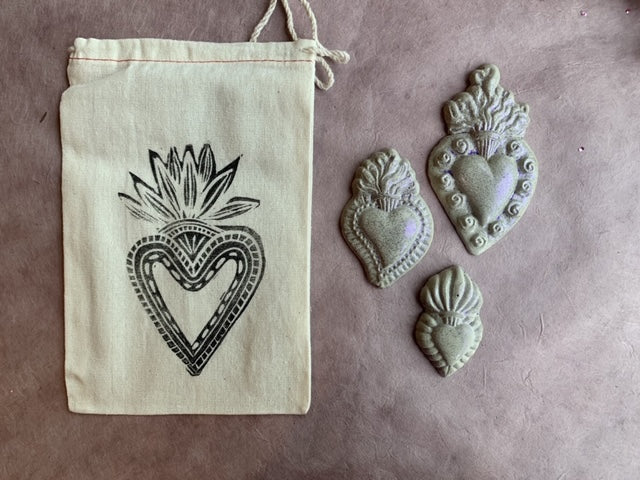 Concrete Sacred Heart Assortment
These flaming sacred hearts are a beautiful new addition to our collection of handmade concrete decor.
Designed, and handmade in our own Parcel workshop. We have cast our own molds and have now added these to our library of Parcel artifacts.
Approximate Heart dimensions- 
Large, 2.5"X4" 
Medium 2"X3" 
Small 1.5"X1.5" 

One of each heart bundled inside a reusable, muslin pouch with a block printed flaming heart in black ink.