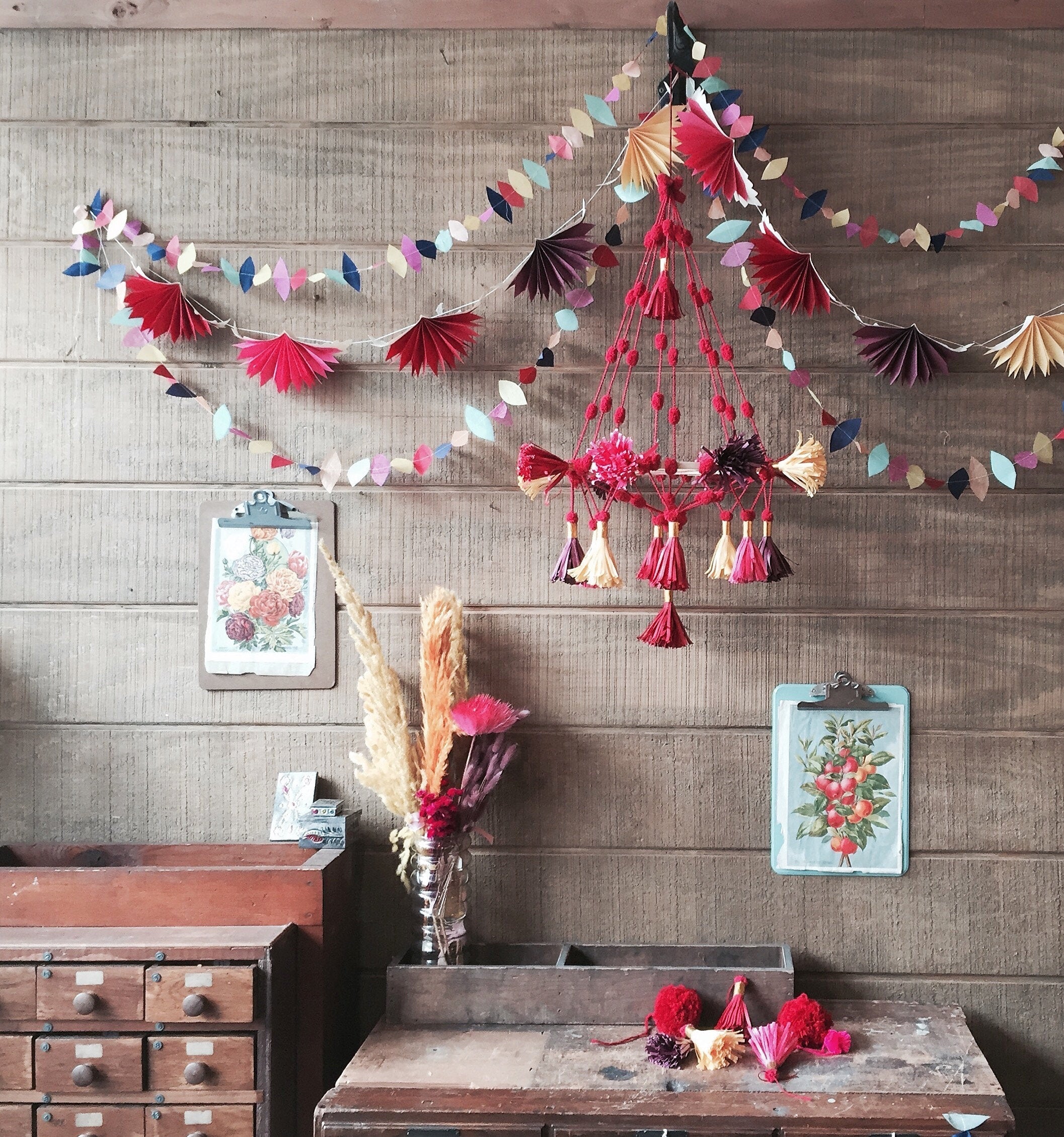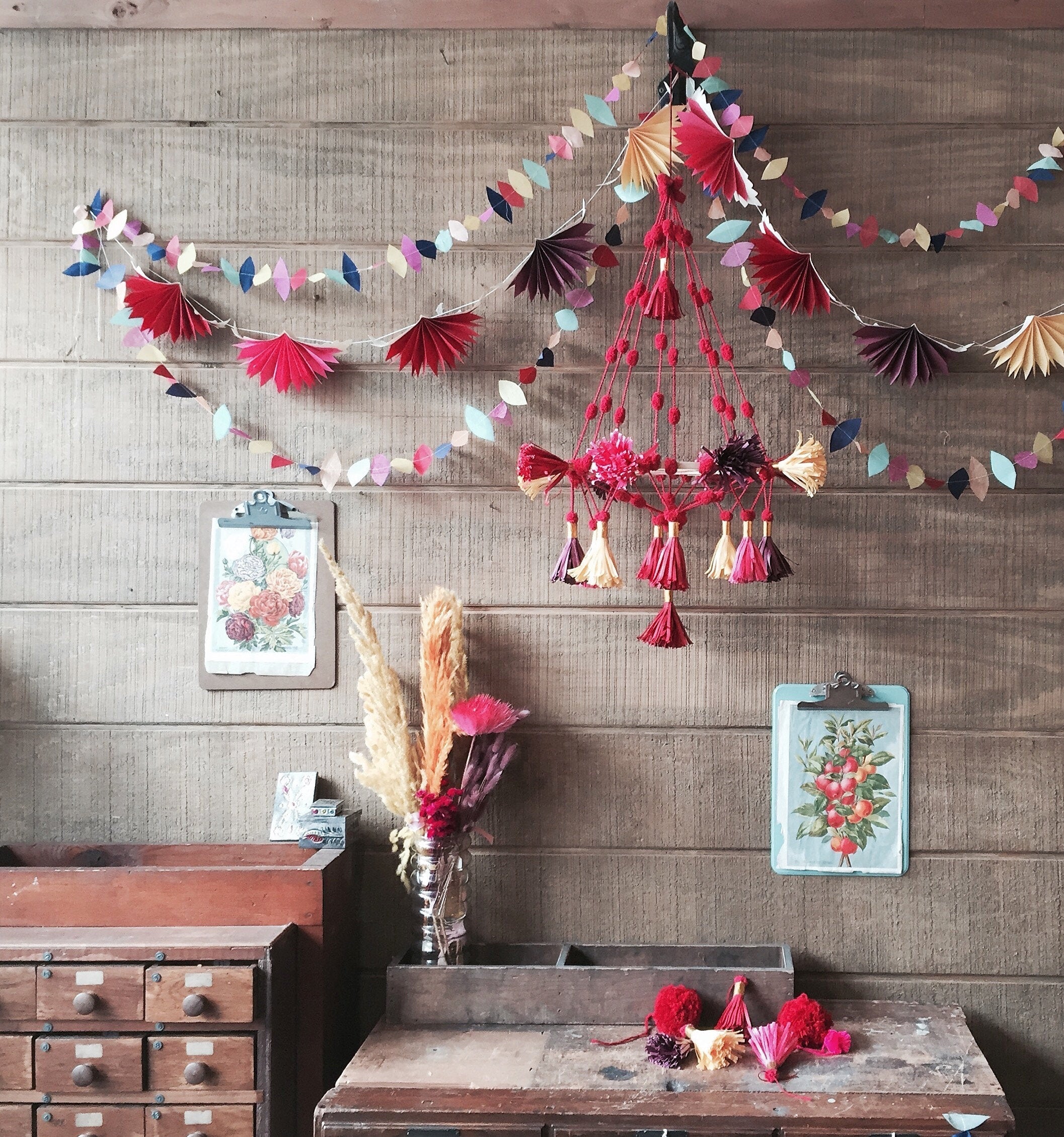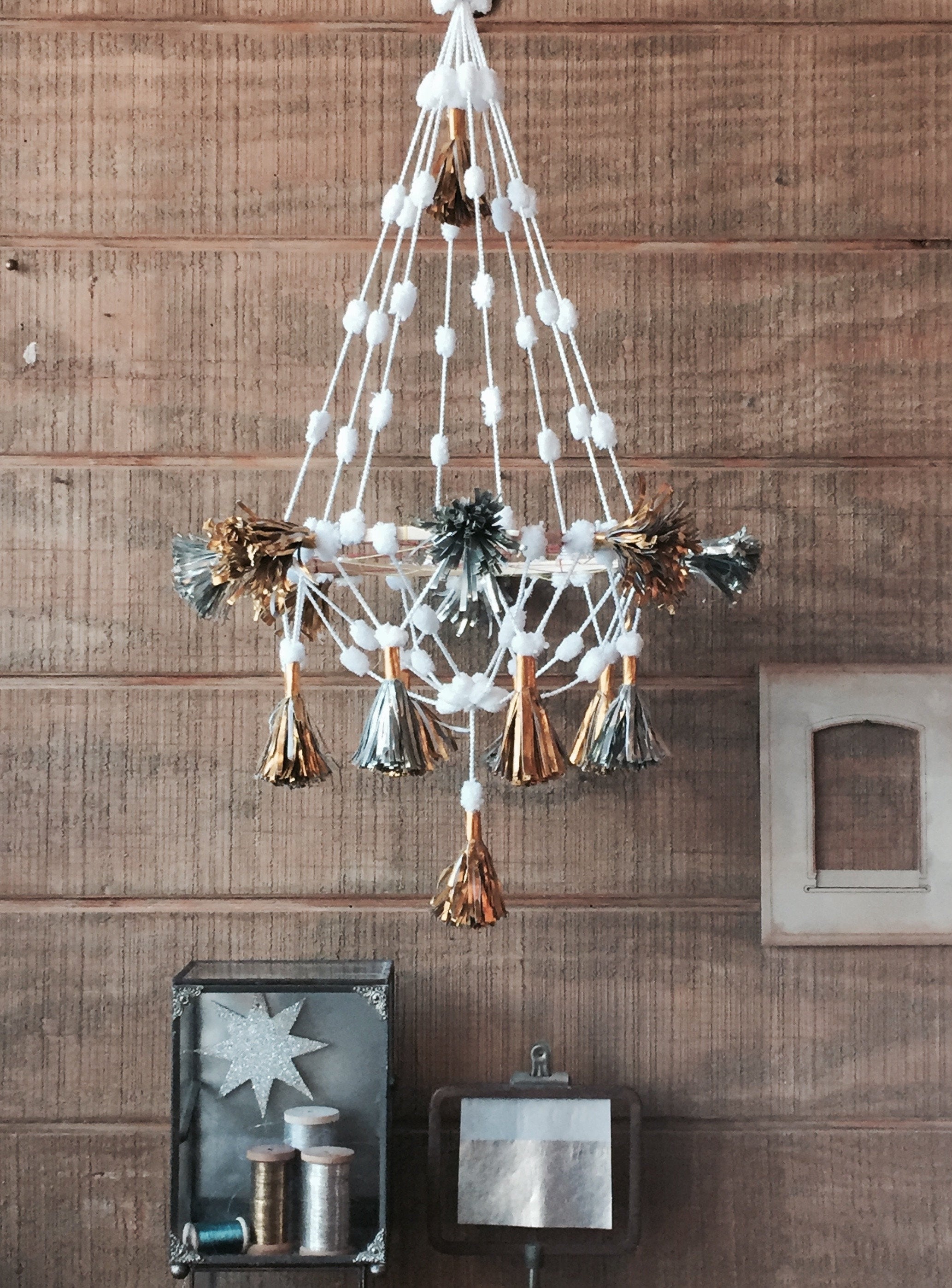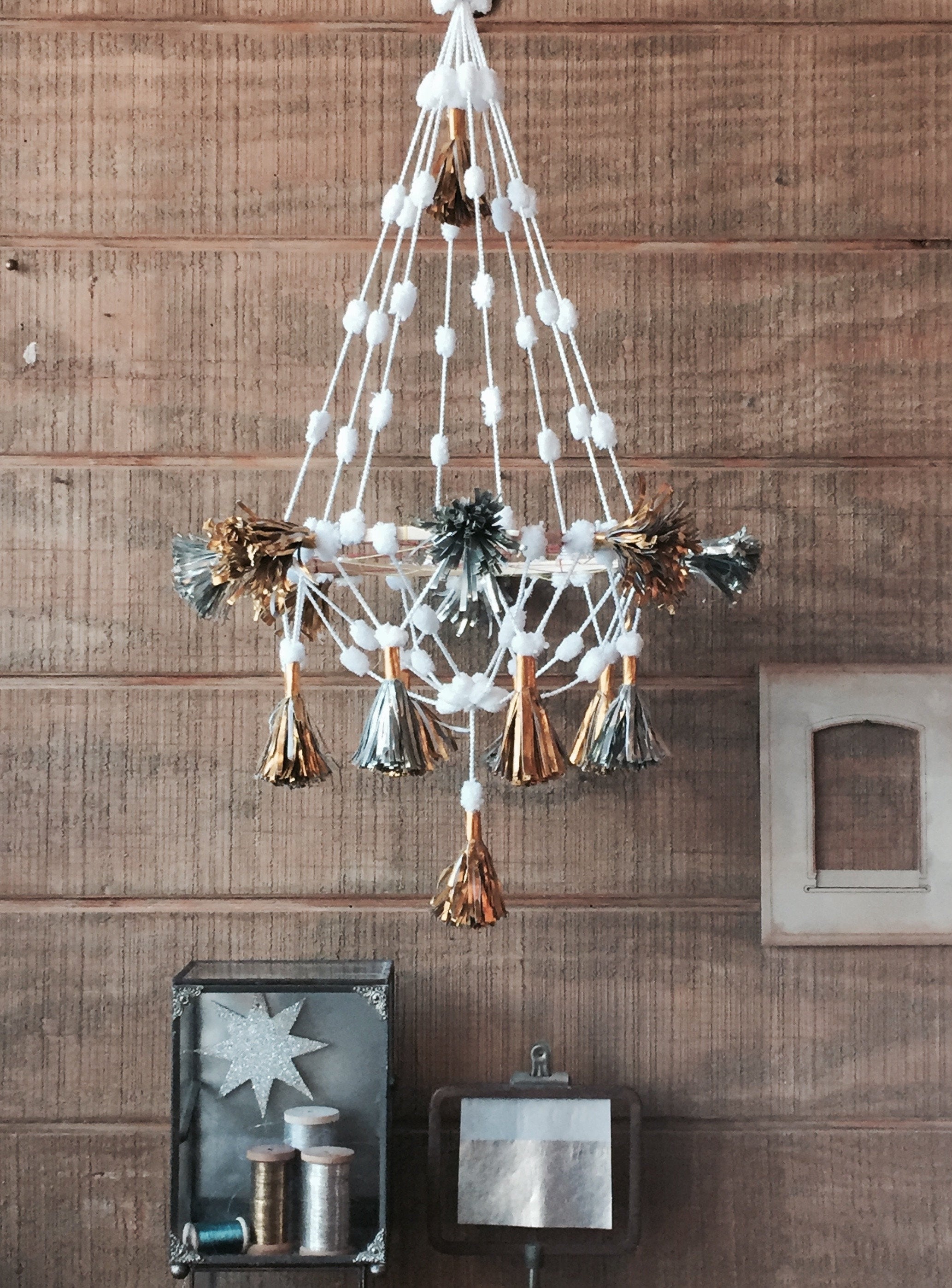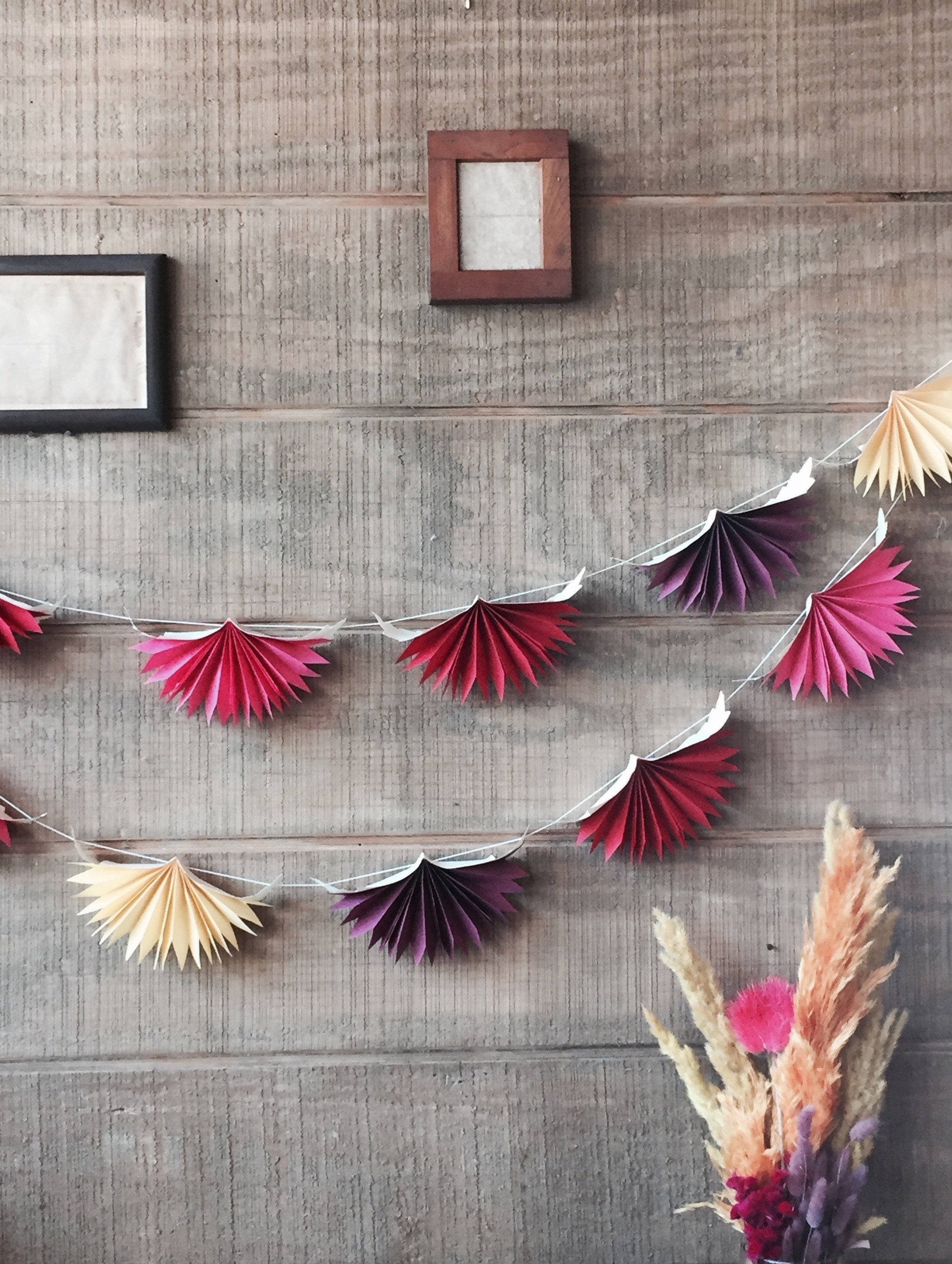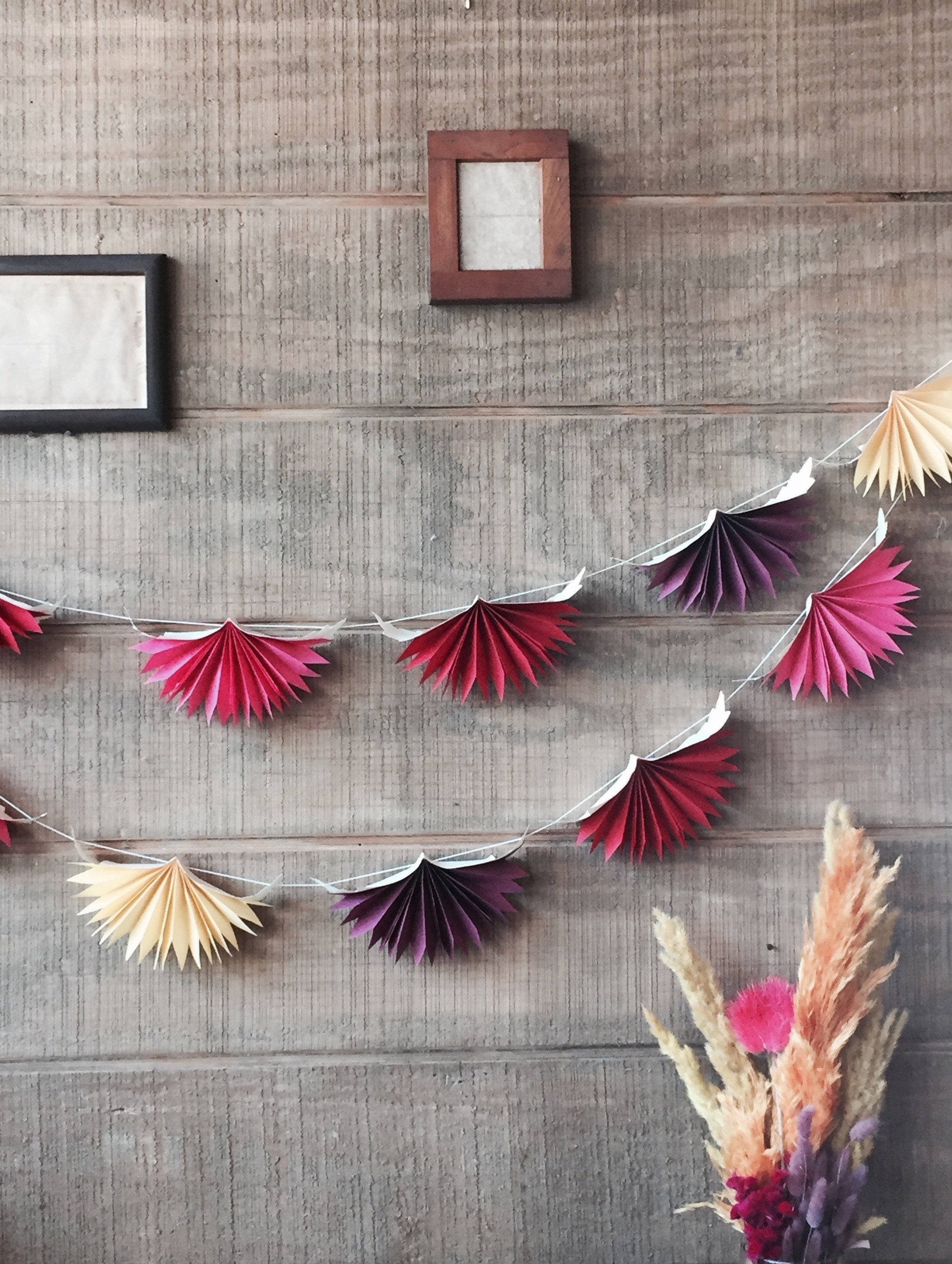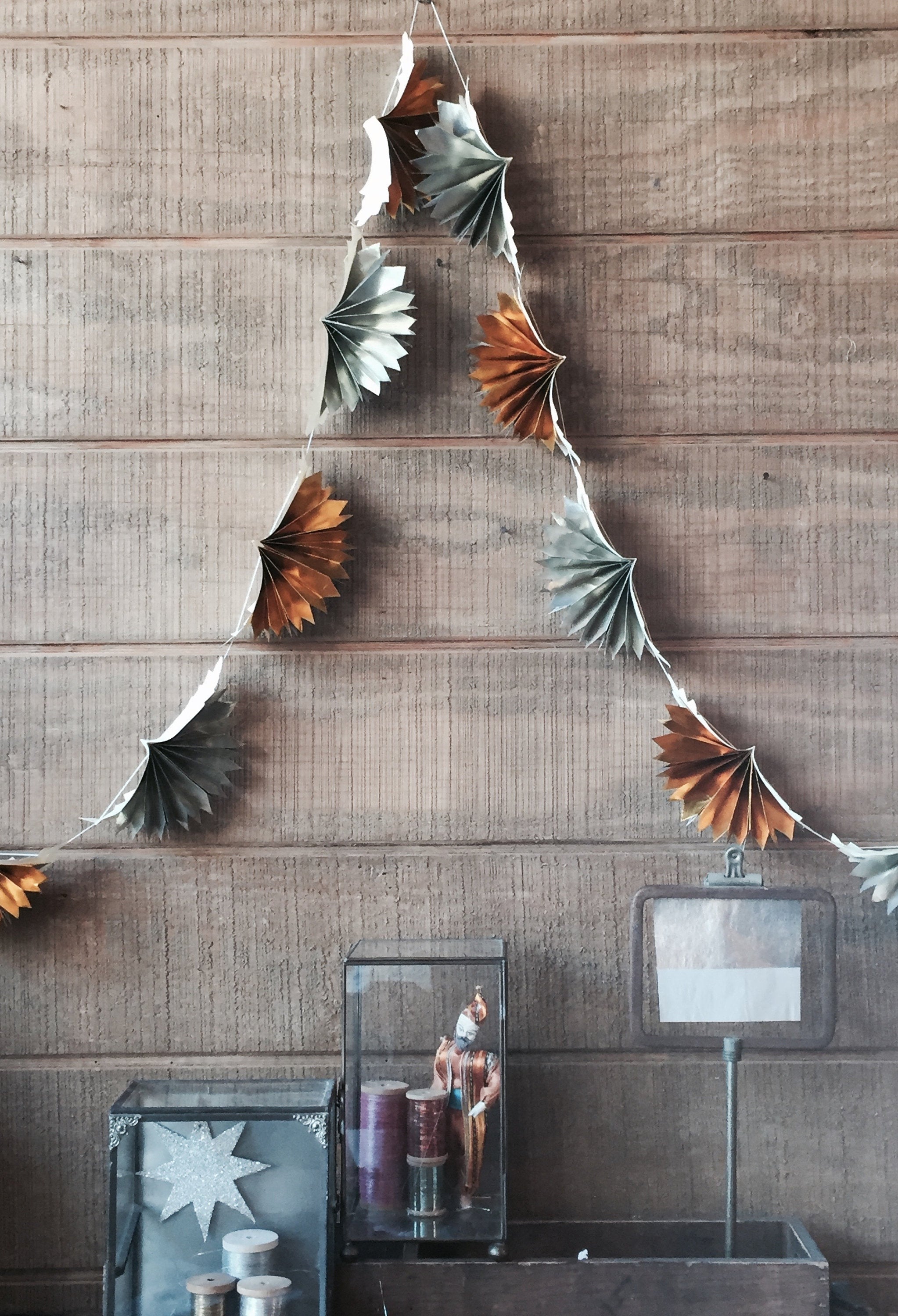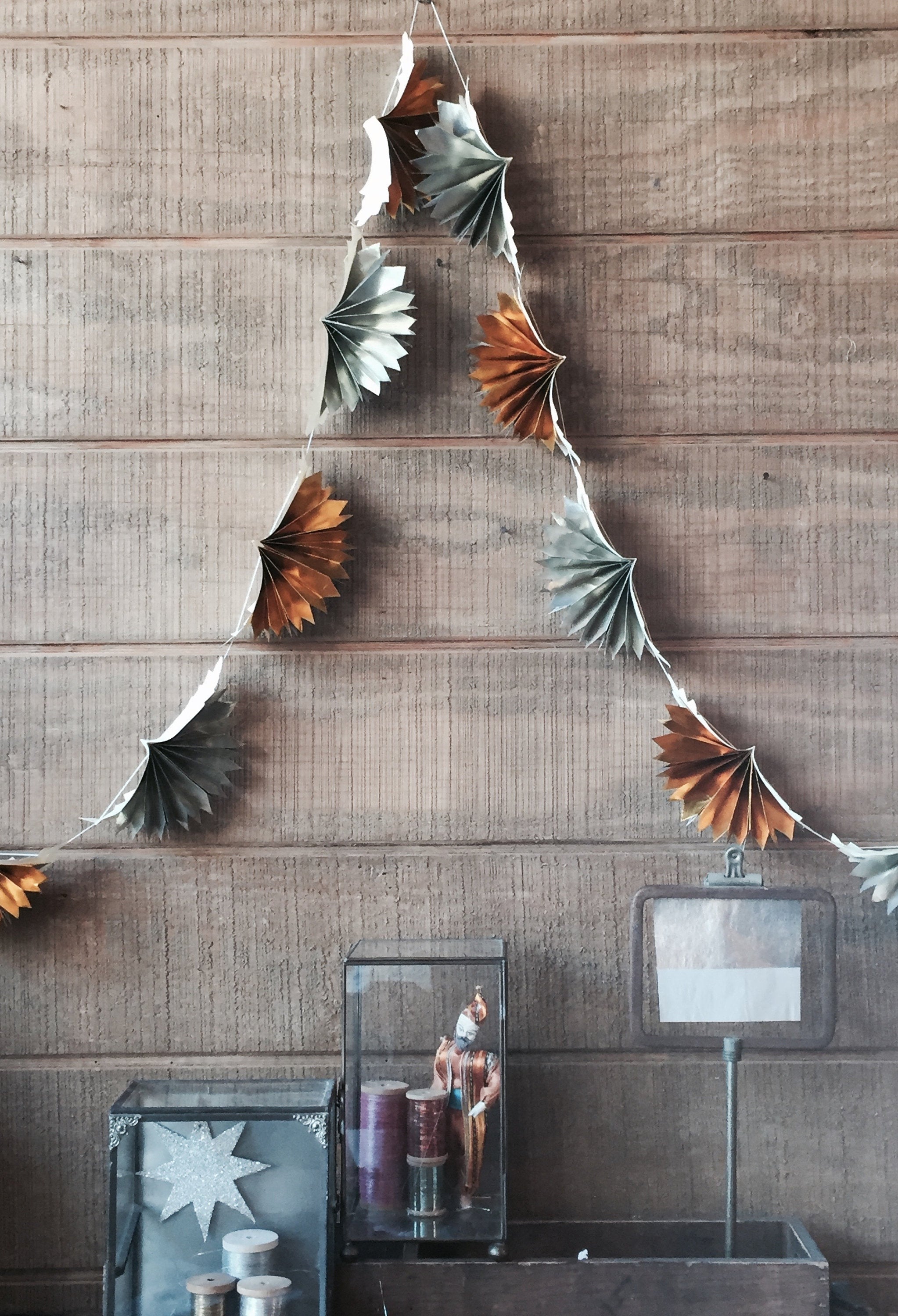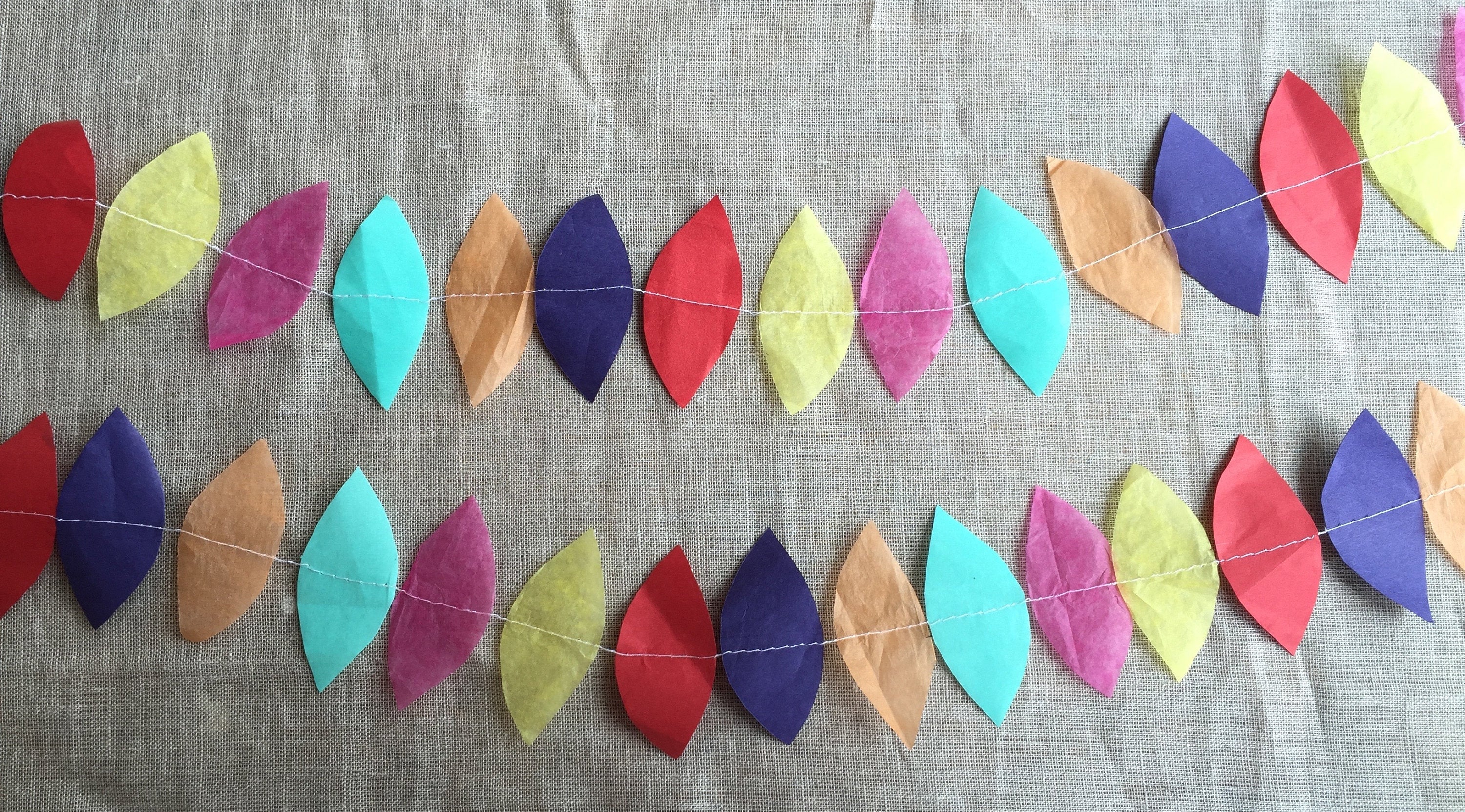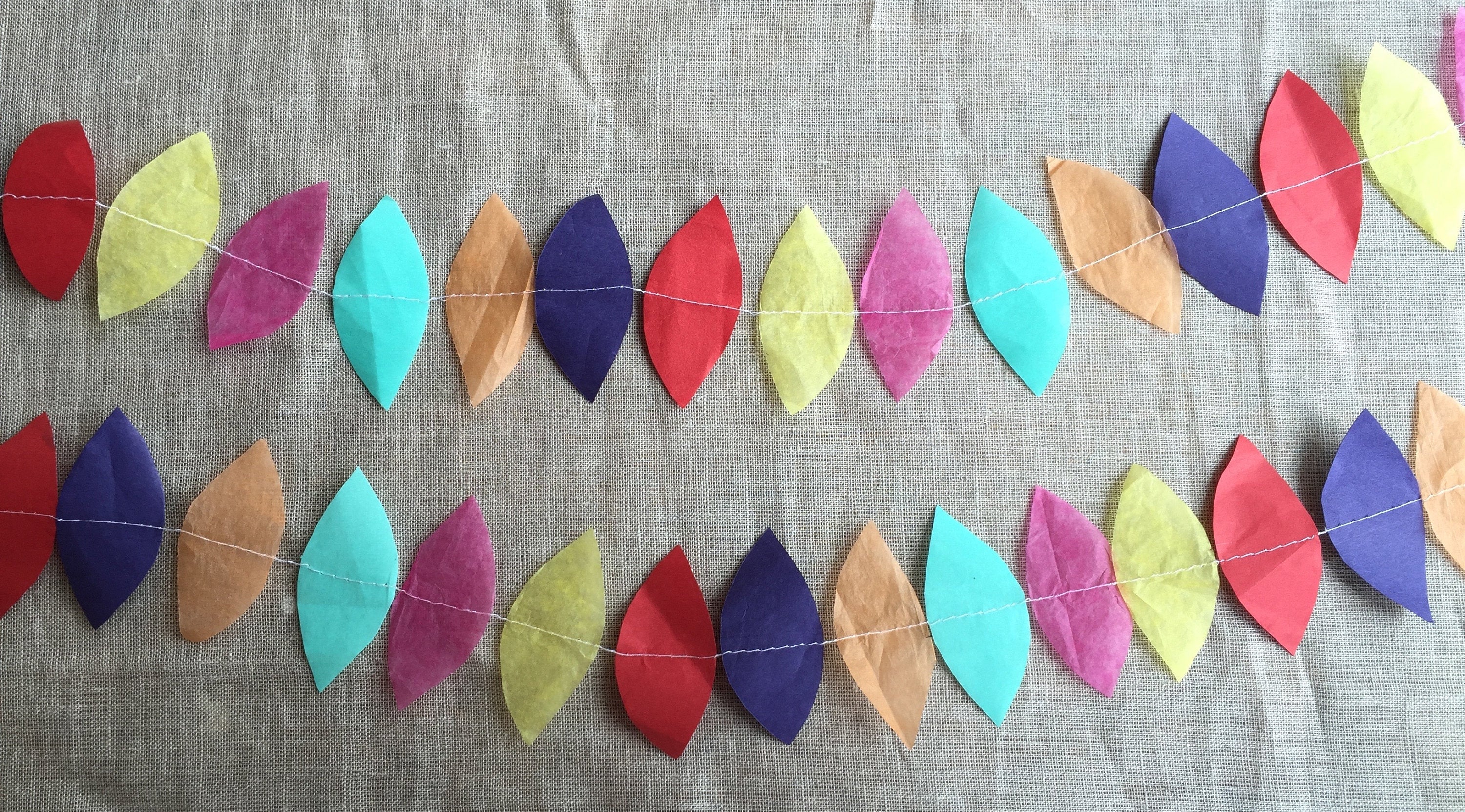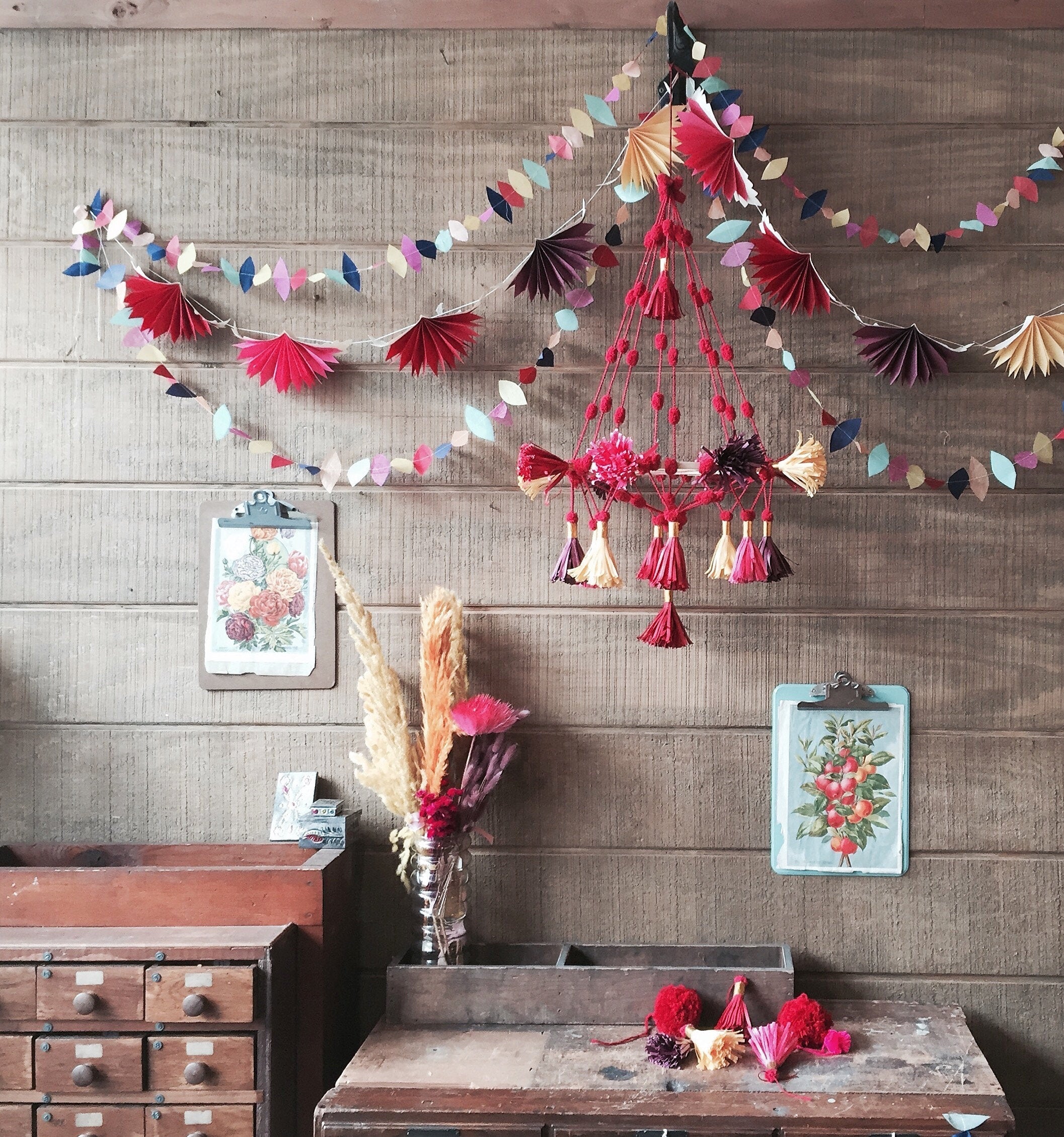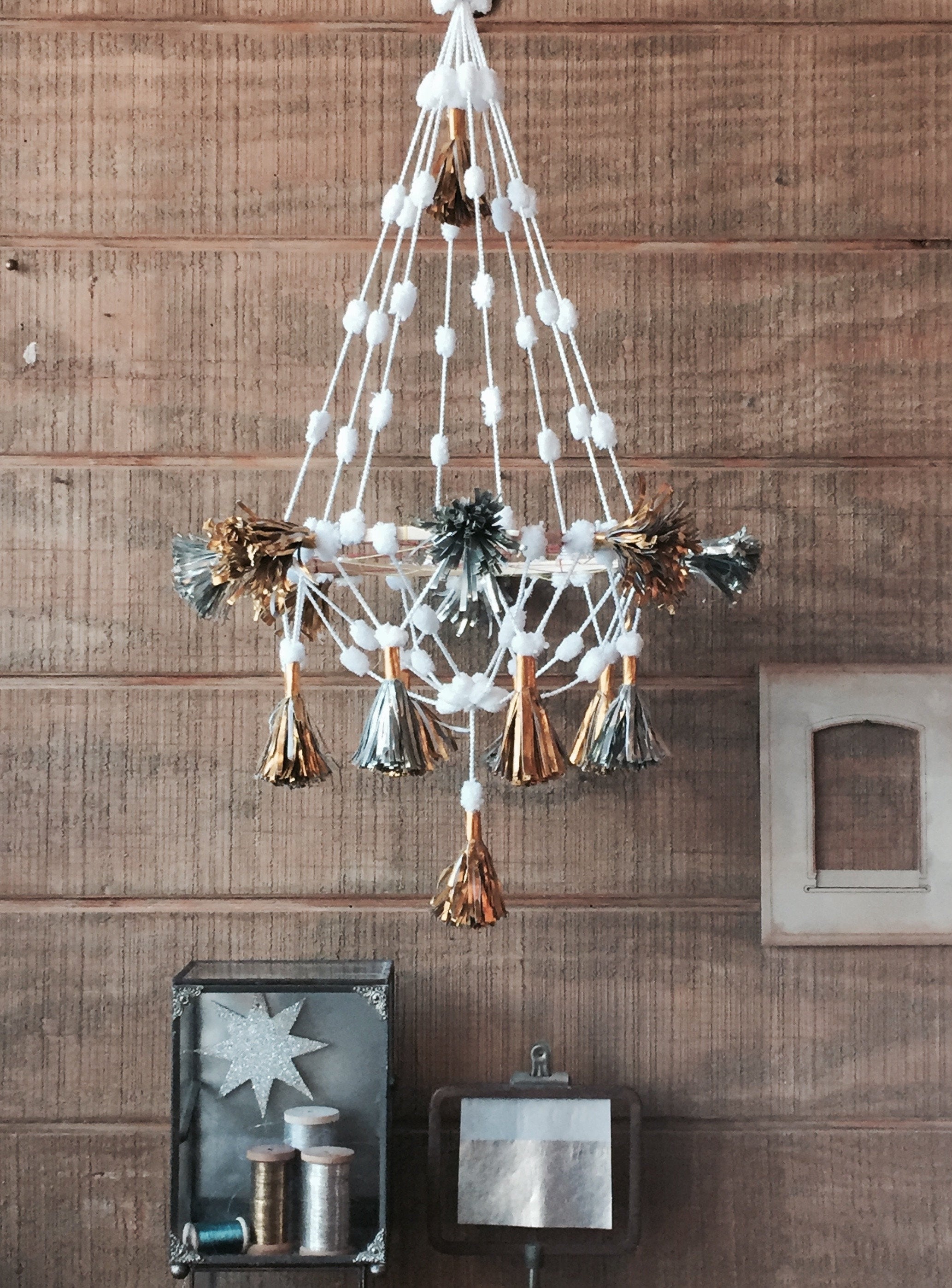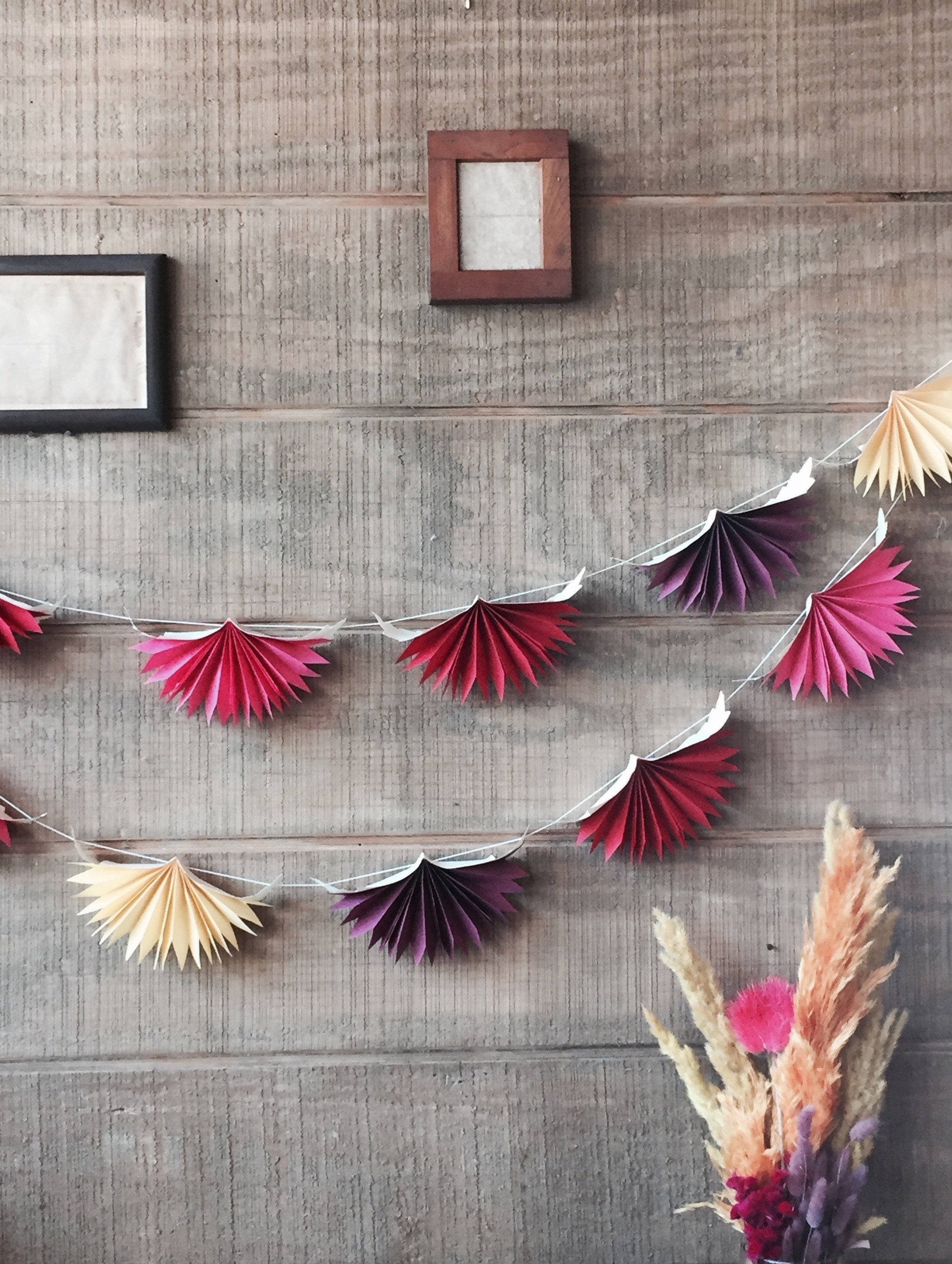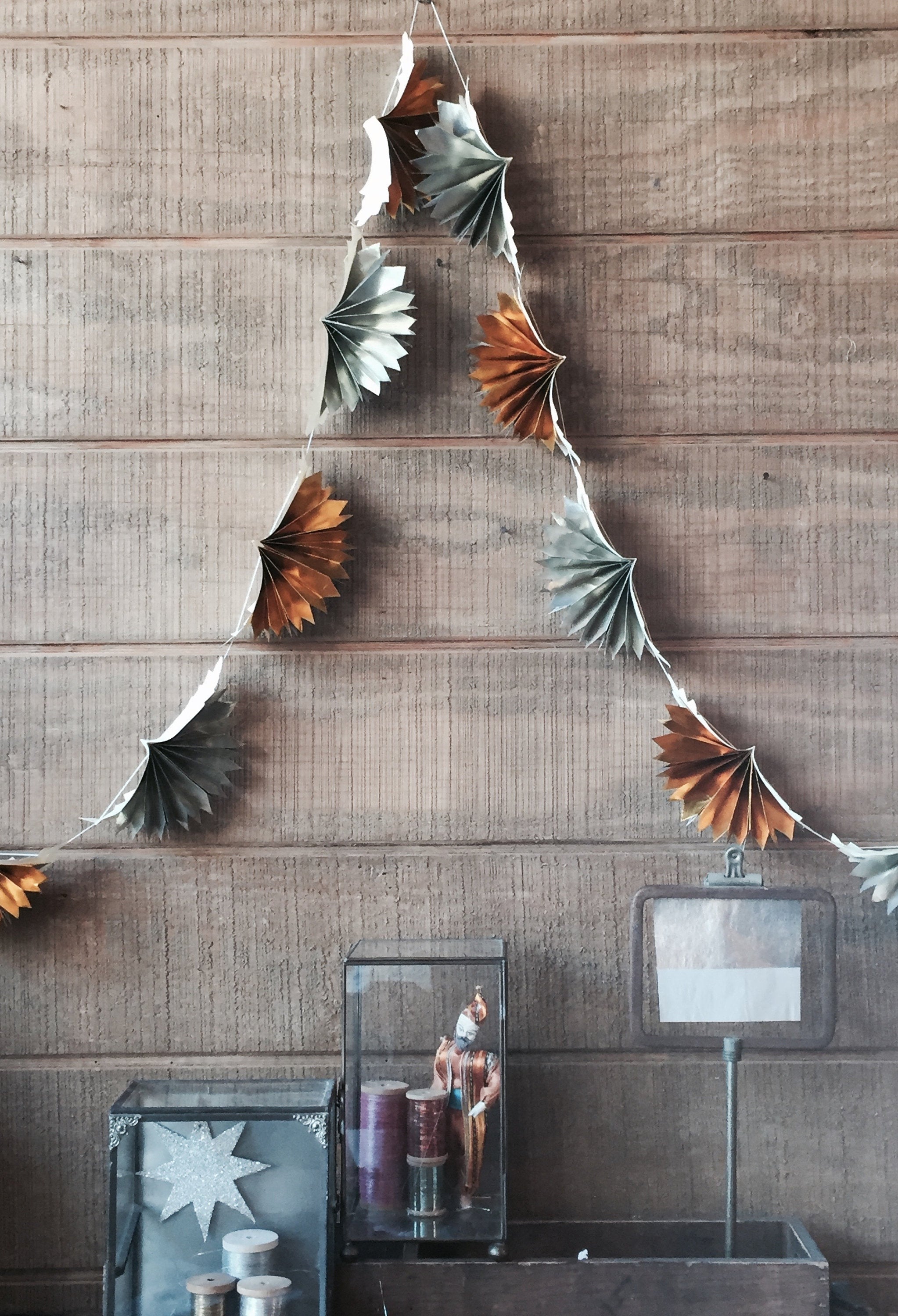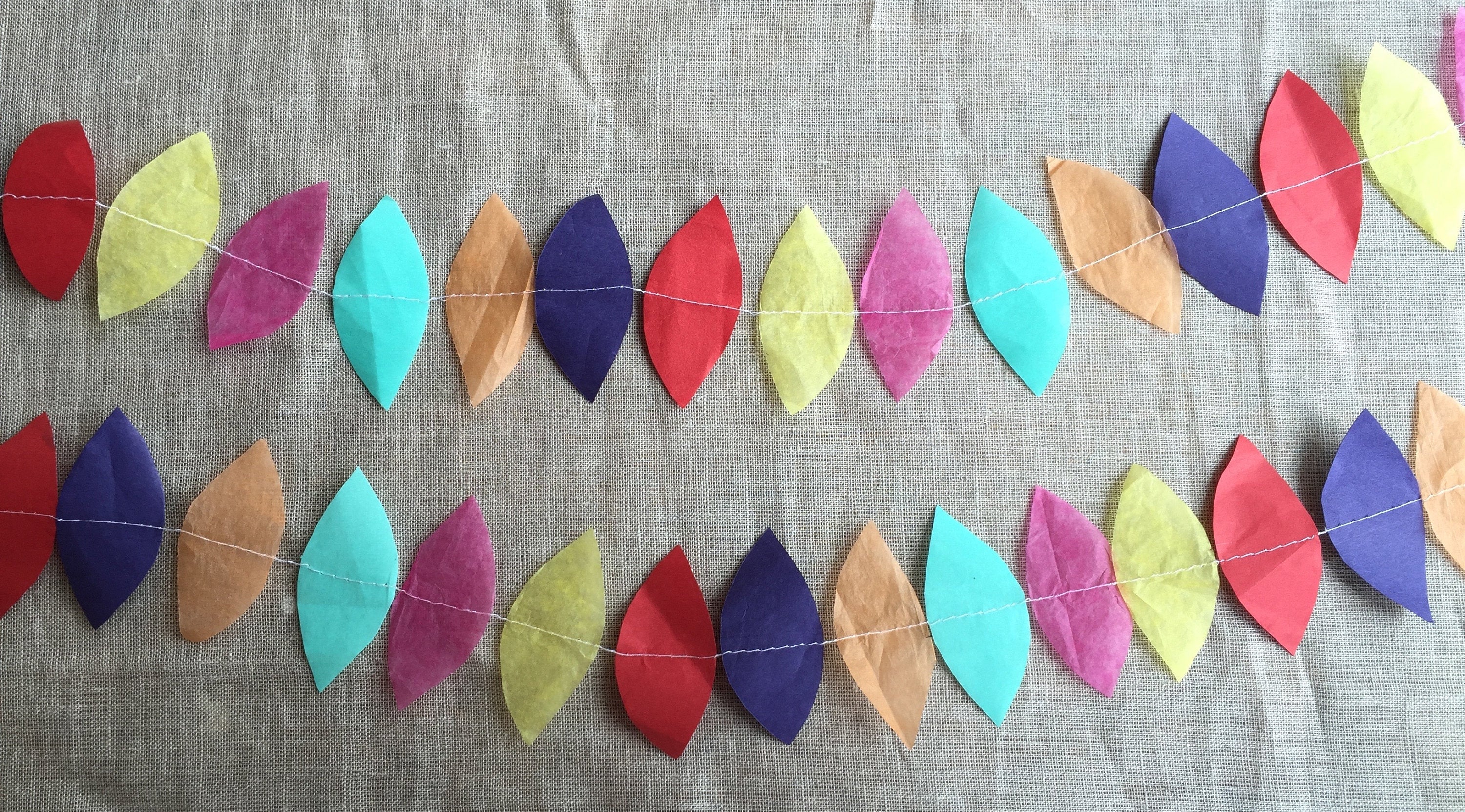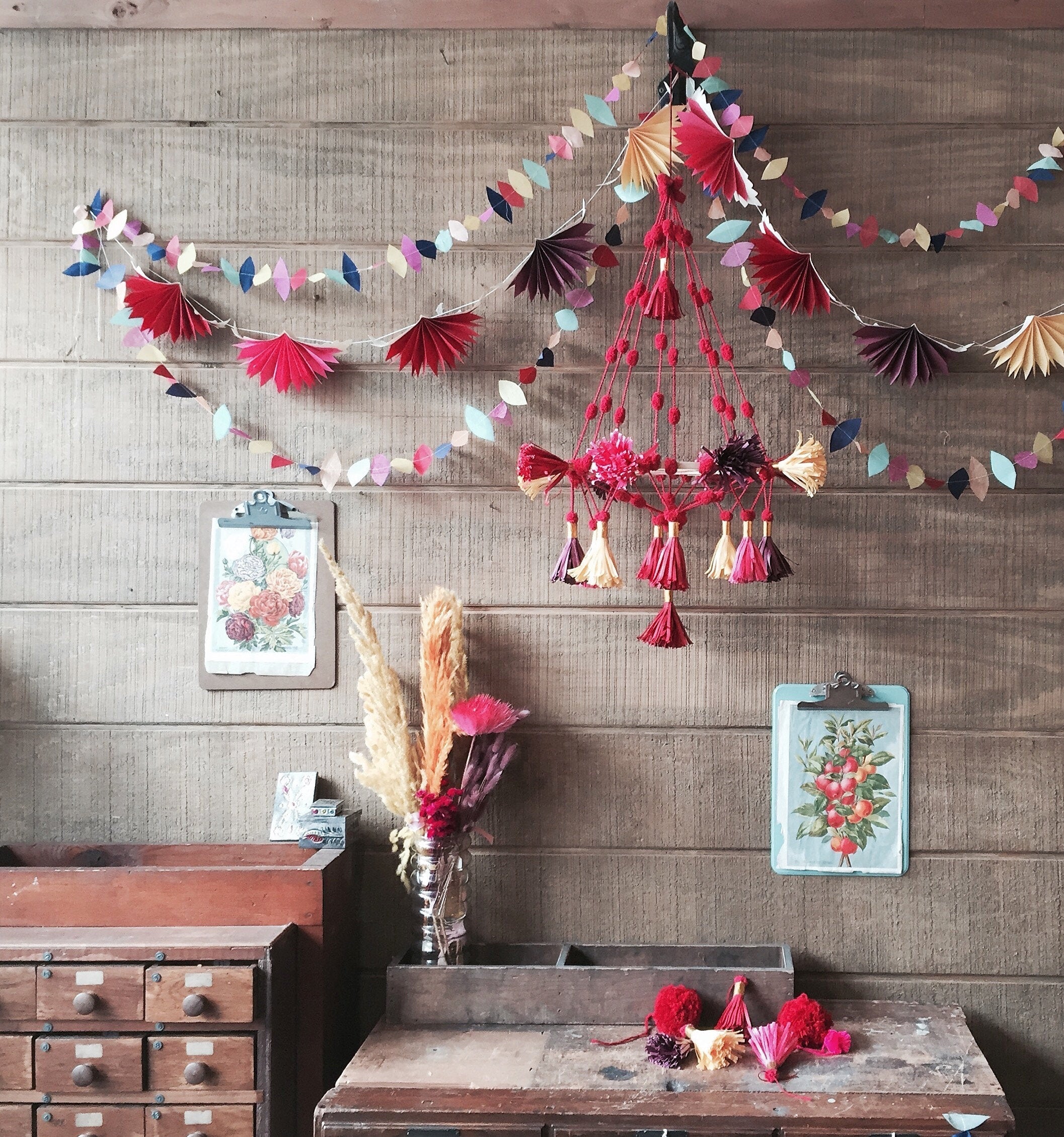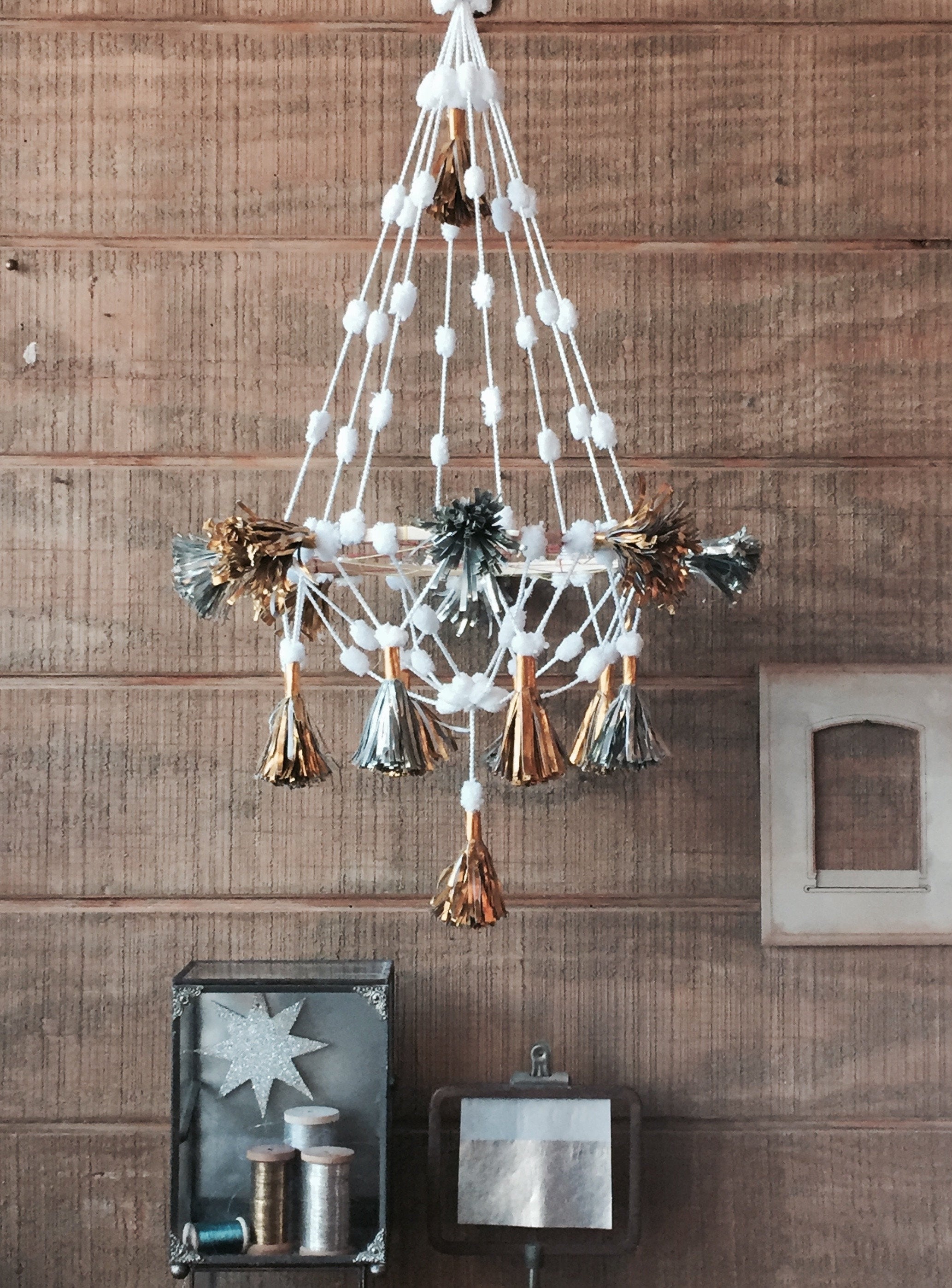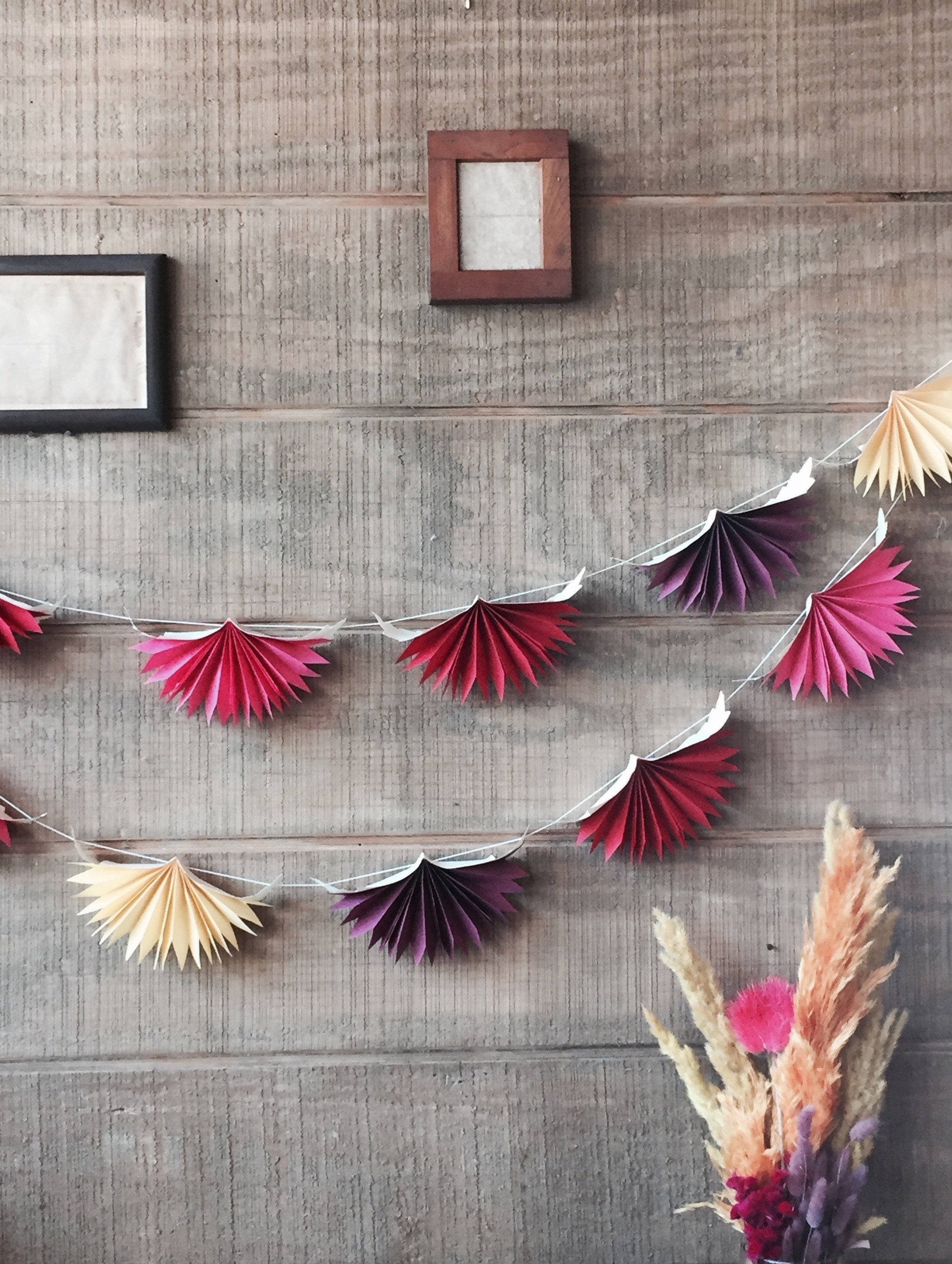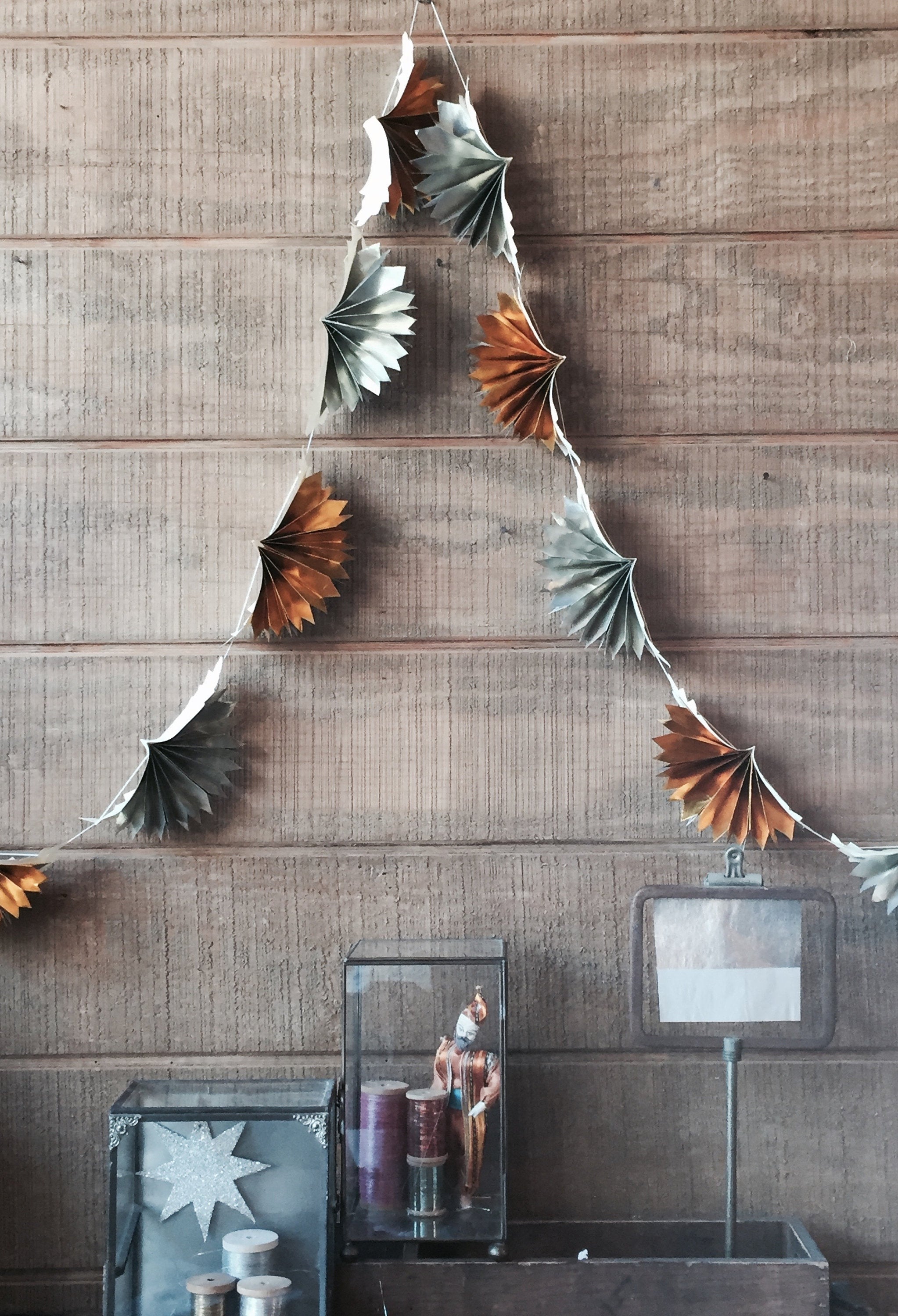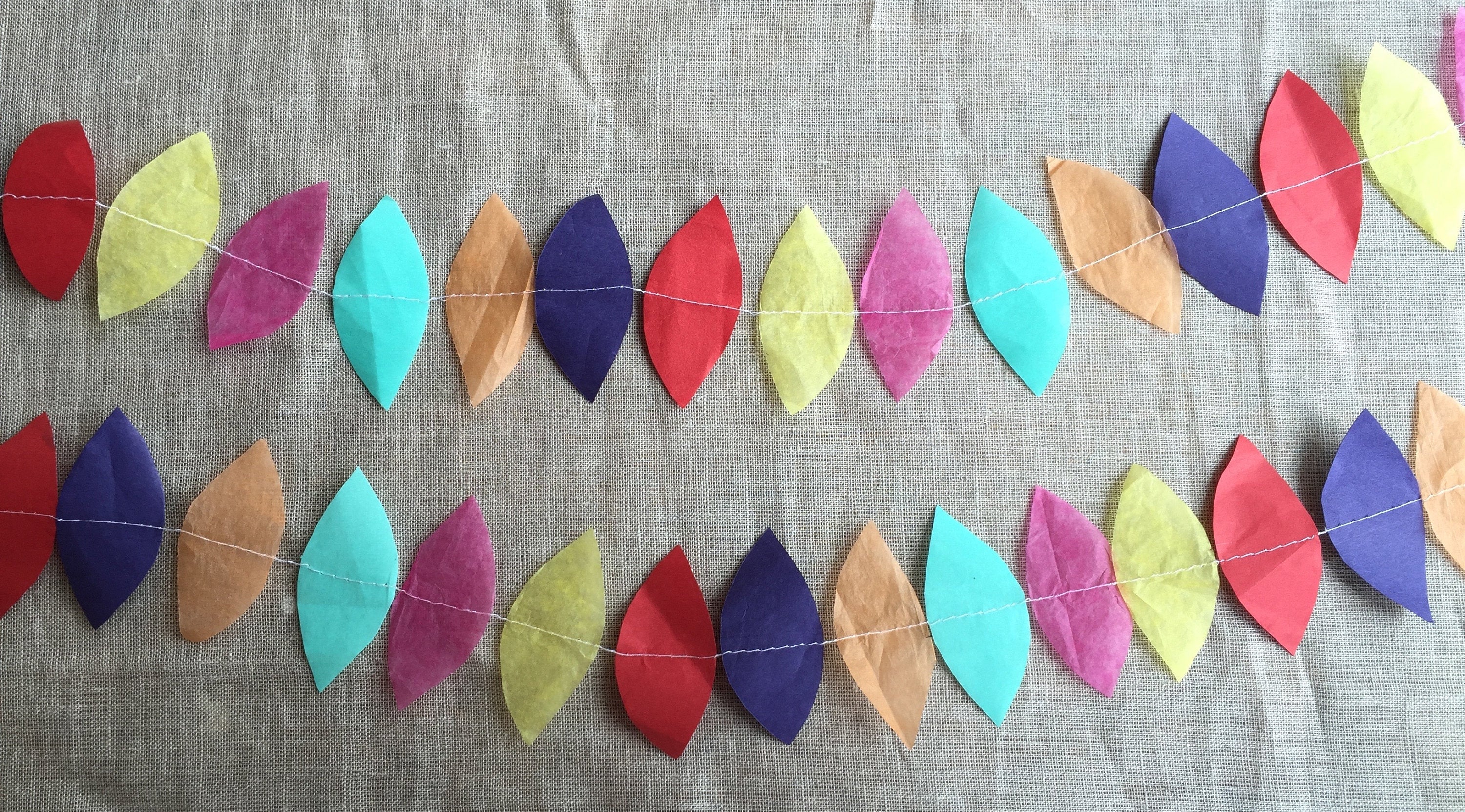 Complete Parcel Decoration Set
This listing includes an entire set of our original Parcel paper decorations.
Choose from our two color ways- our folkloric (colorful) collection, or our metallic (Gold and silver) Collection. This is a $142 value for $98!
With this purchase you will receive-
-One paper chandelier
-Two accordion fan garlands (3 yards each)
-Two stitched garlands (3 yards each)
-One pack of paper tassels
-Two packs of confetti
PARCEL PAPER CHANDELIERS-
Beautiful, sturdy handmade paper chandelier with alternating colored tassels surrounding a 12" wooden hoop. Hung from bright, festive pom poms (approximately 18" in length)
Beautiful addition as home decor, also great for reusable party decor.
Overall dimensions approximately 20" wide by 30"
This item is collapses completely flat and comes in it's own branded box.
PARCEL STITCHED GARLANDS-
Beautiful, delicate paper garland. Stitched colorful teardrop or metallic star shape papers in various weights and bright festive colors.
beautiful addition to a room or reusable party decor.
This garland is three yards in length and comes carefully wrapped on chipboard inside a flat protective package.
PARCEL ACCORDION FAN GARLANDS-
Festive, handmade paper accordion fan garland handmade in four alternating bright colors or metallic gold and silver with an off white top piece.
This garland comes pre assembled in a condensed, flat package and measures three yards in length.
Perfect for reusable party decor, or permanent display in your home.
PARCEL PAPER TASSELS-
Handmade, beautiful and bright set of six fringed paper tassels. No assembly required. Package includes two red, two pink, one yellow and one purple, or three gold and three silver tassels with a decorative white pompom and string on top. Makes a happy addition to any occasion.
Tassels make wonderful gift toppers, ornaments, place card settings, garlands and much more!
PARCEL PAPER CONFETTI-
A splendid little package of festive confetti perfect whatever your party needs may be. Itty little bits of hearts, stars, sparkly sequins and other goodness to brighten your day offered in our folkloric and metallic color ways. Package measures approximately 31/4 X4.