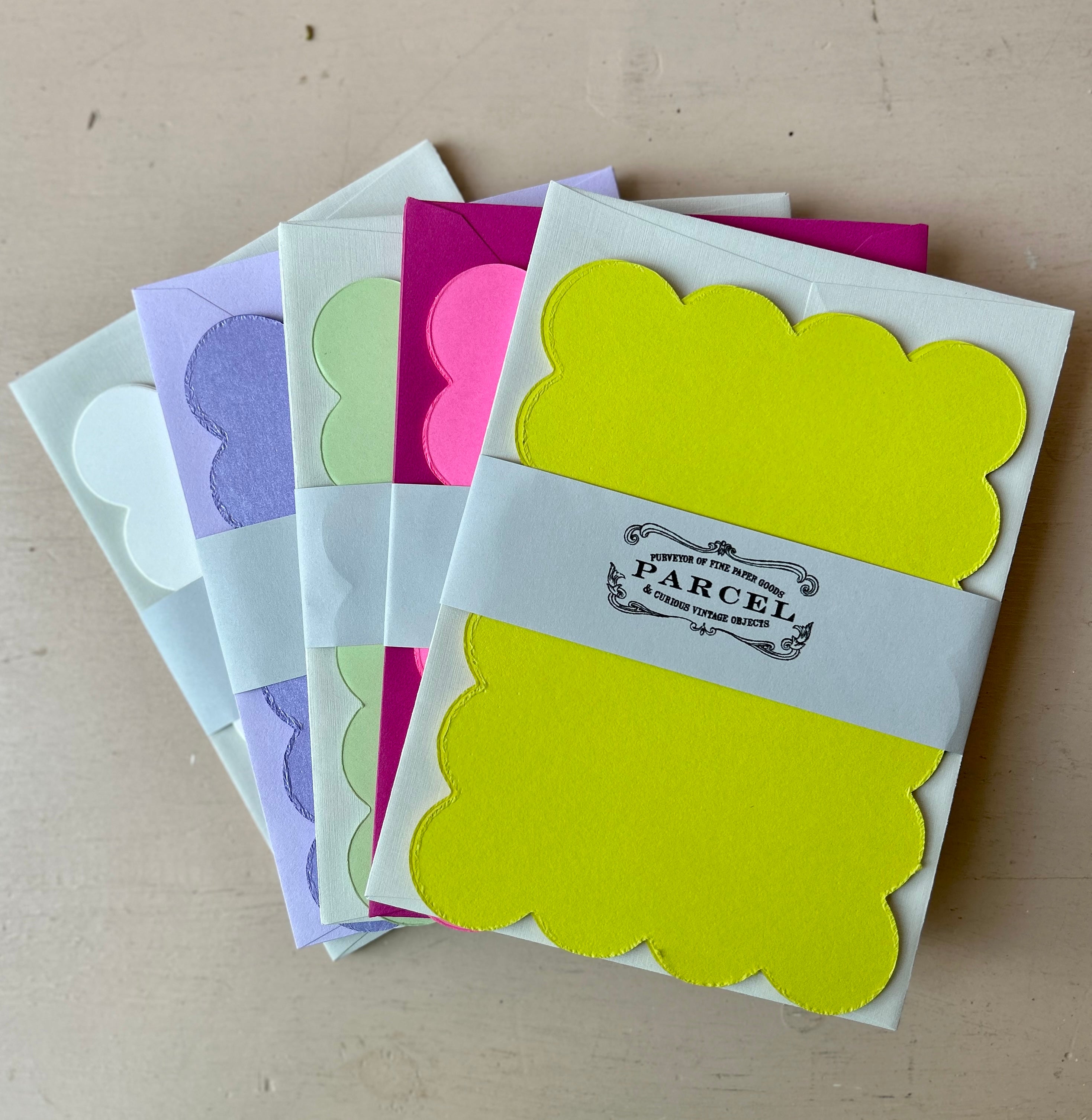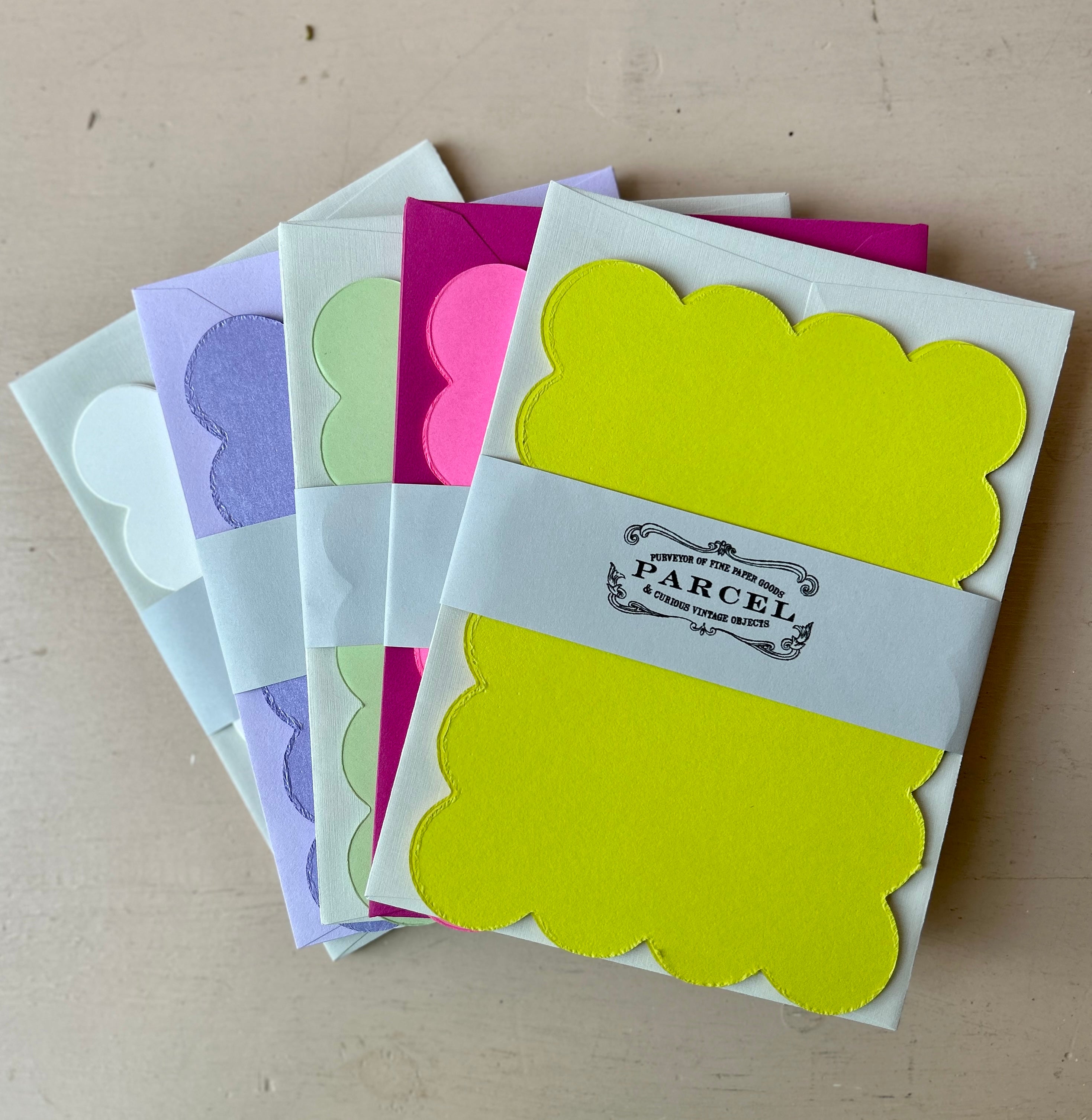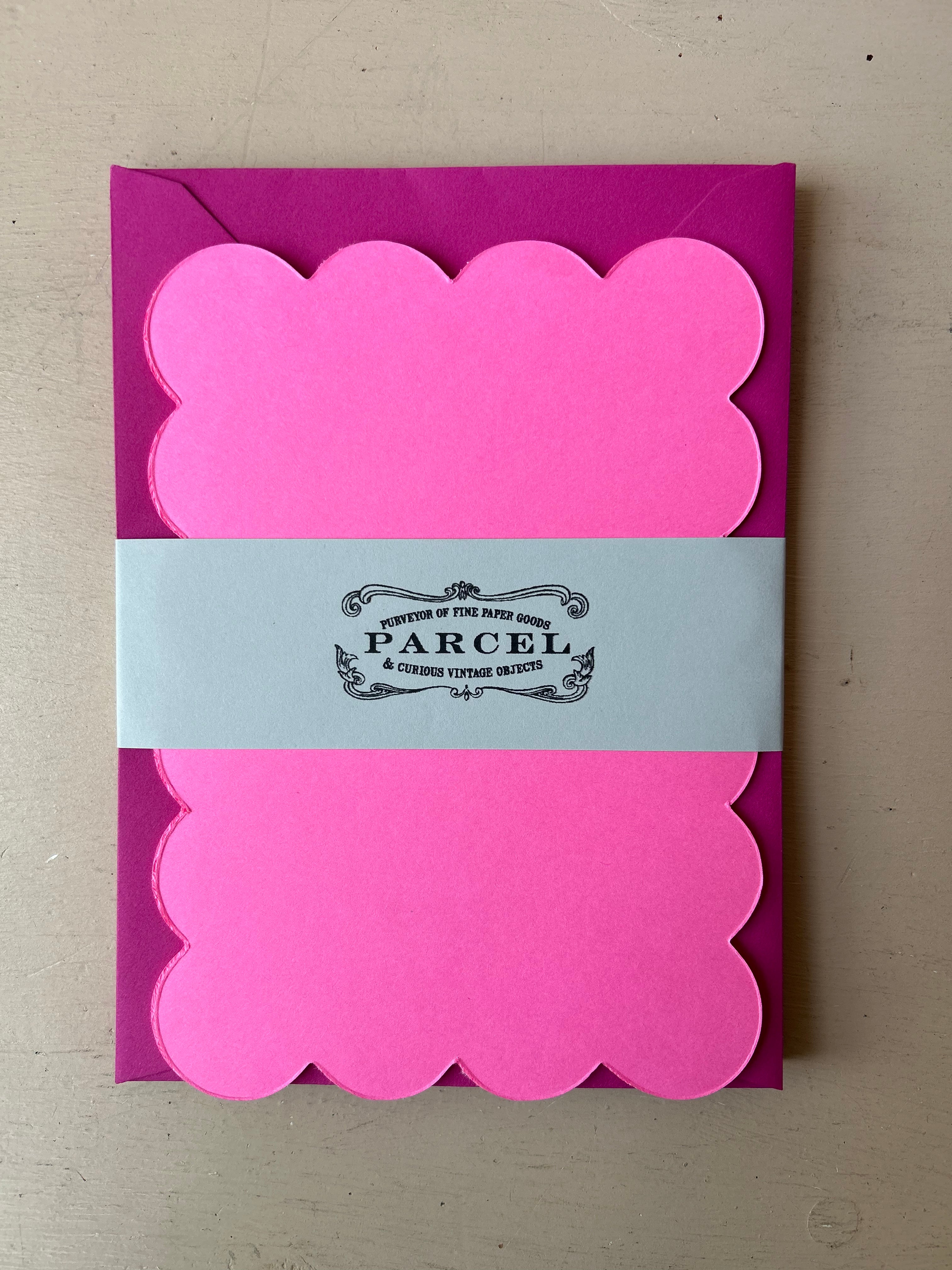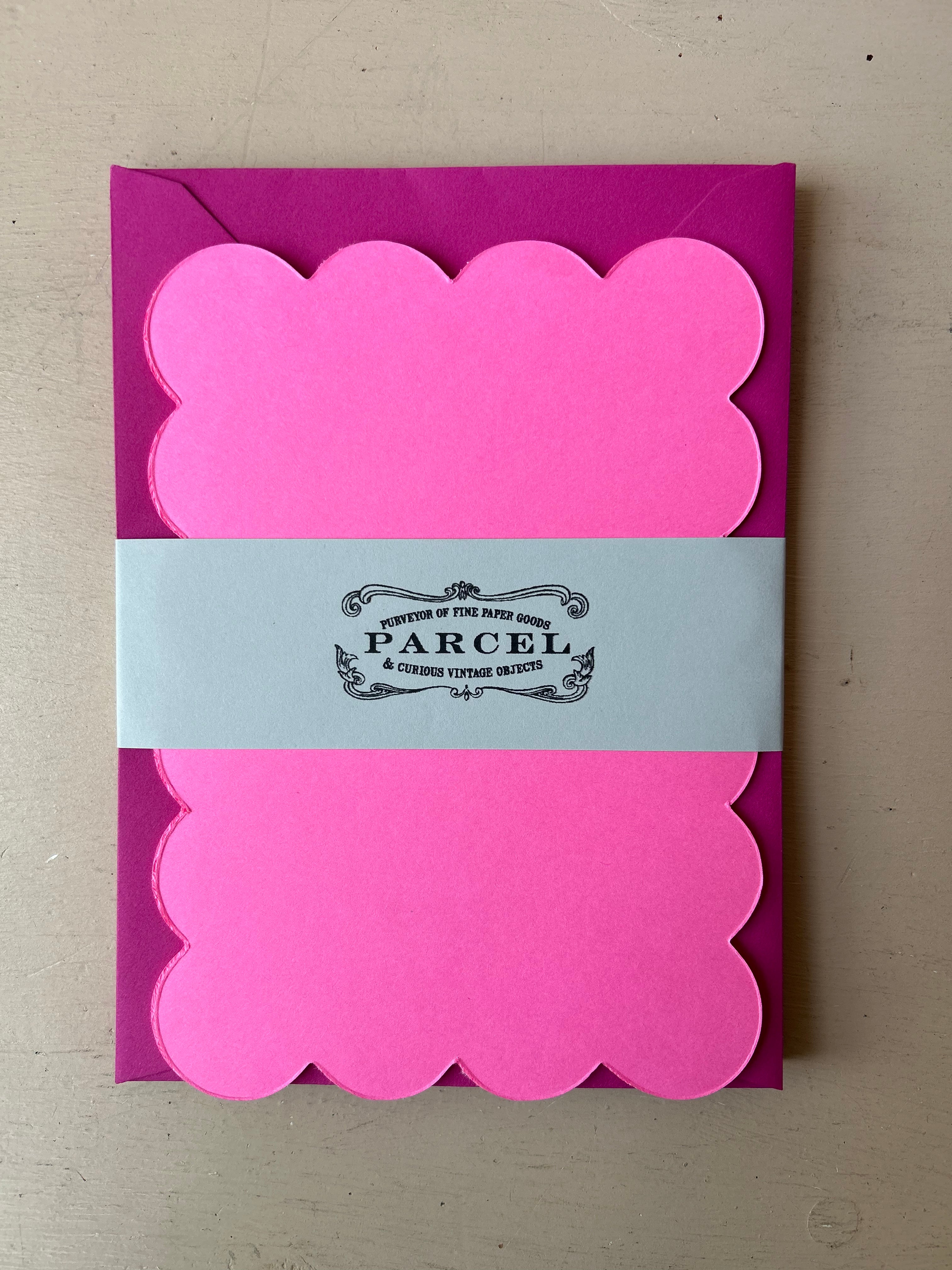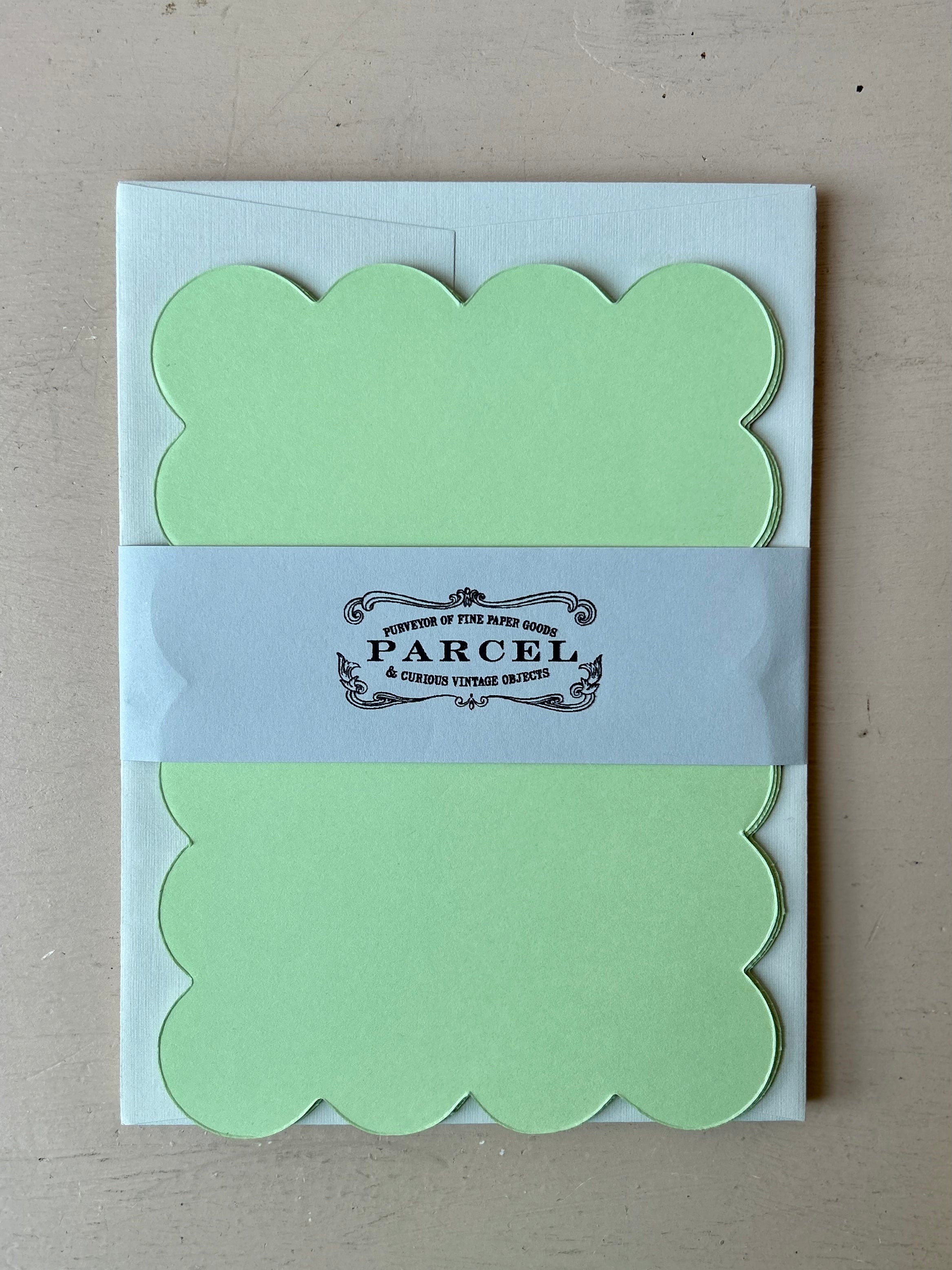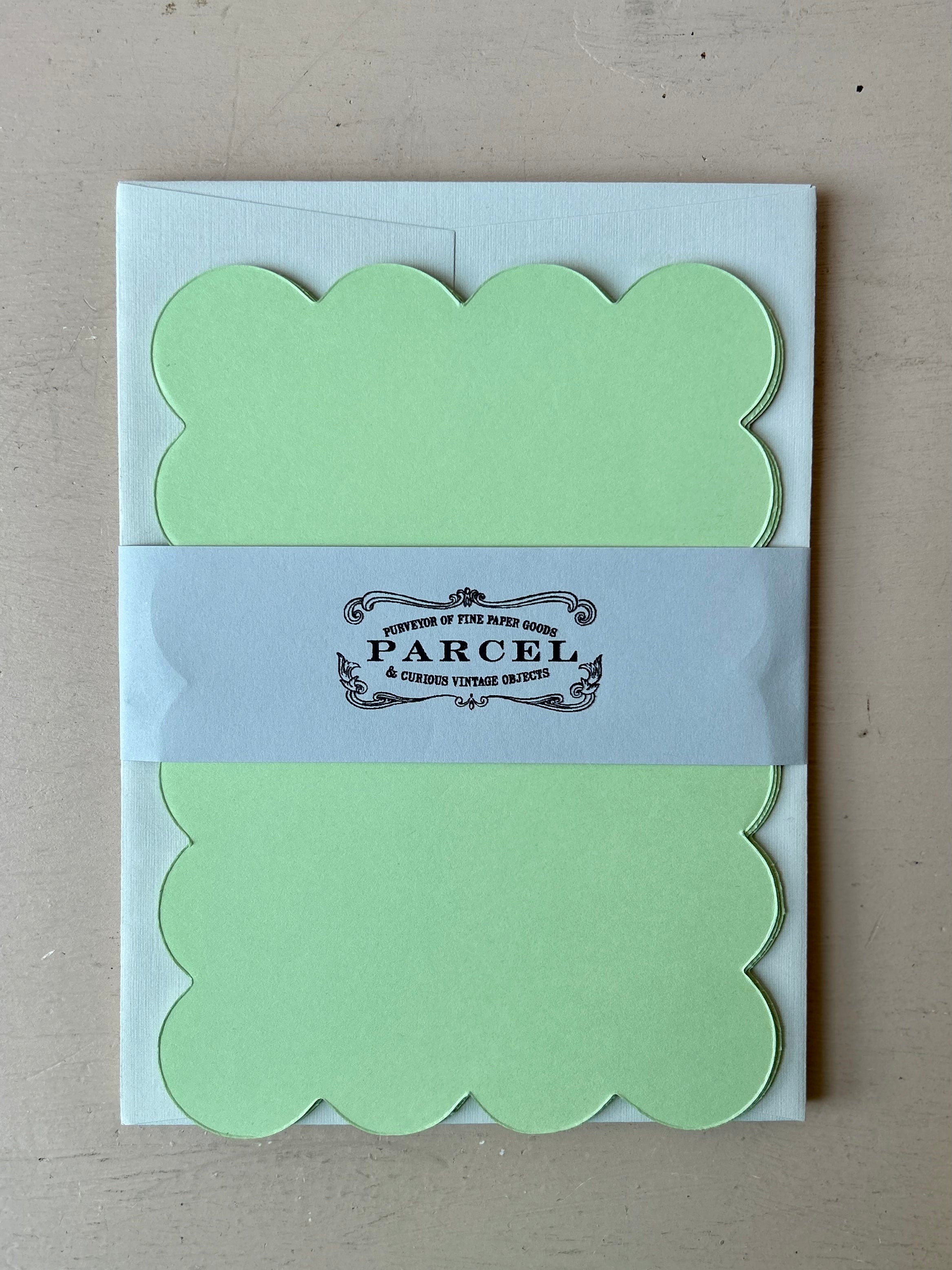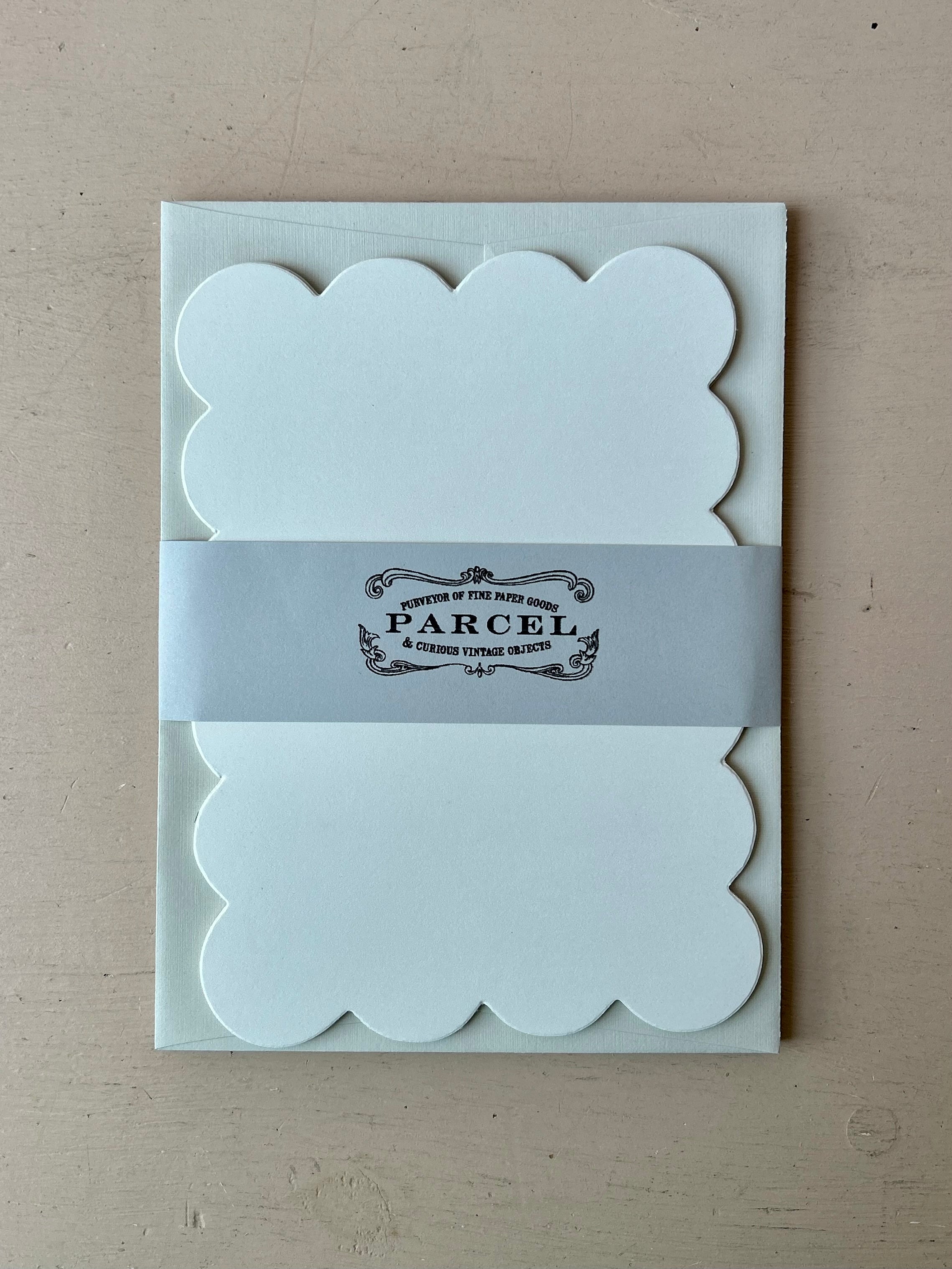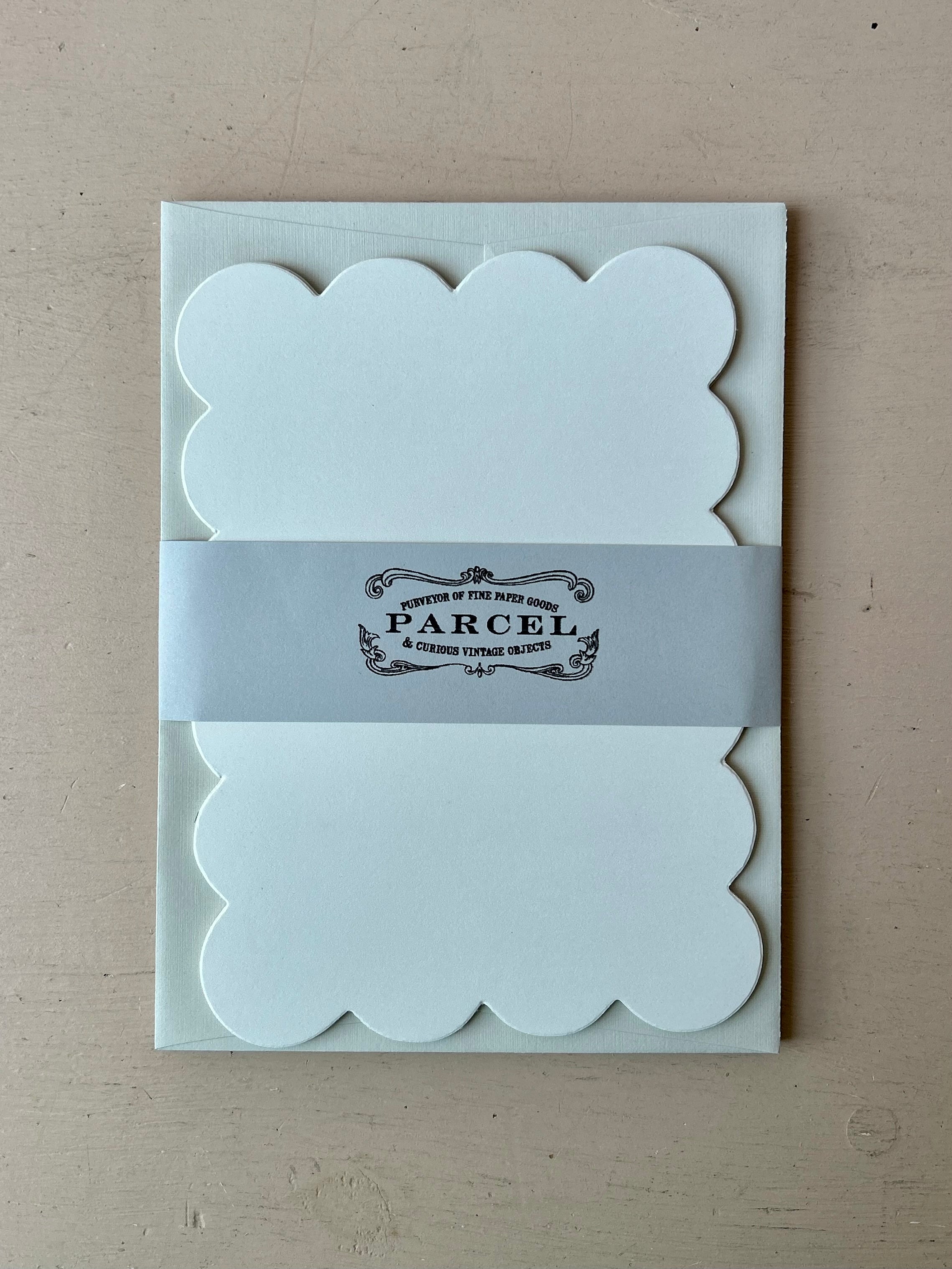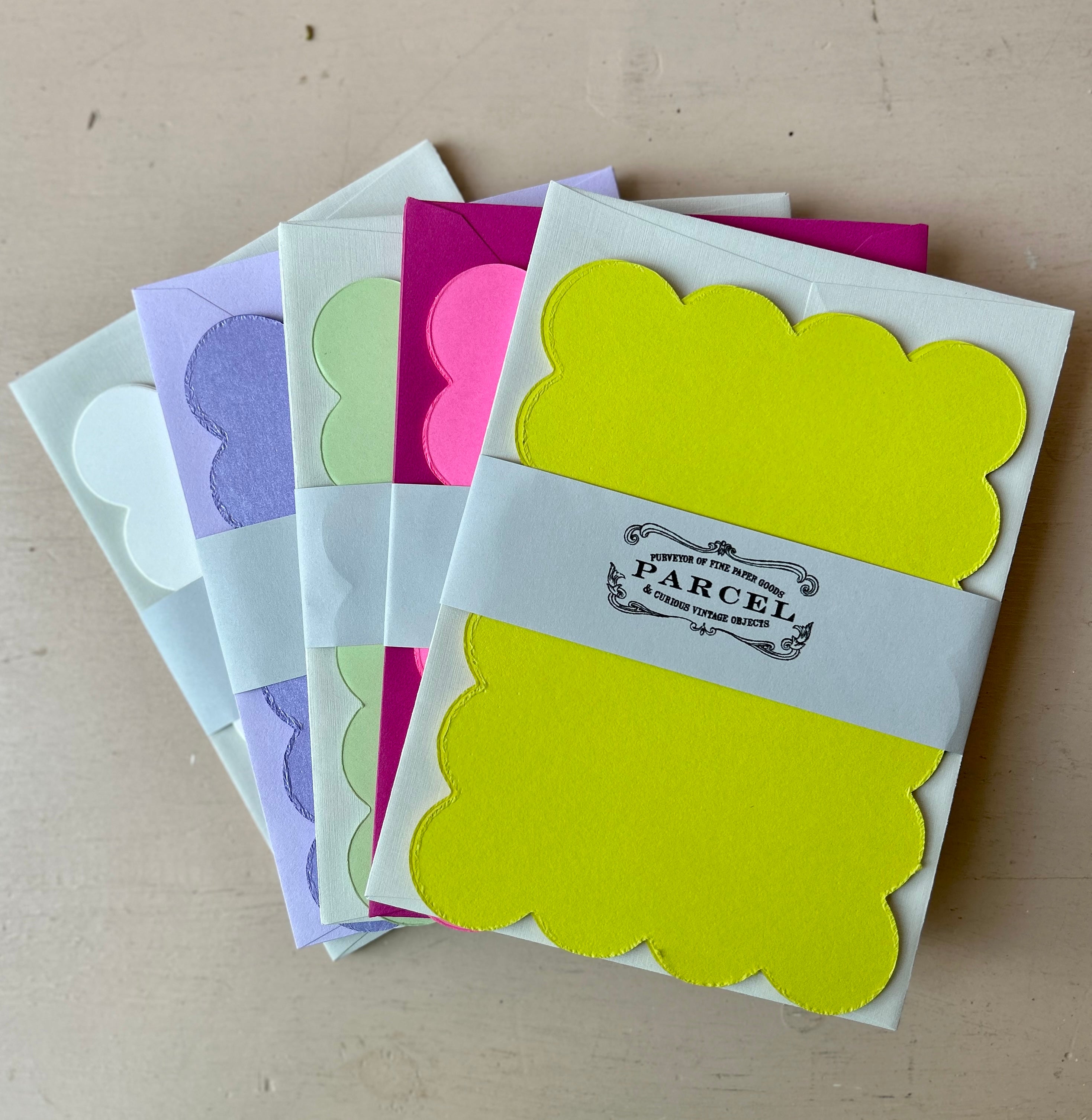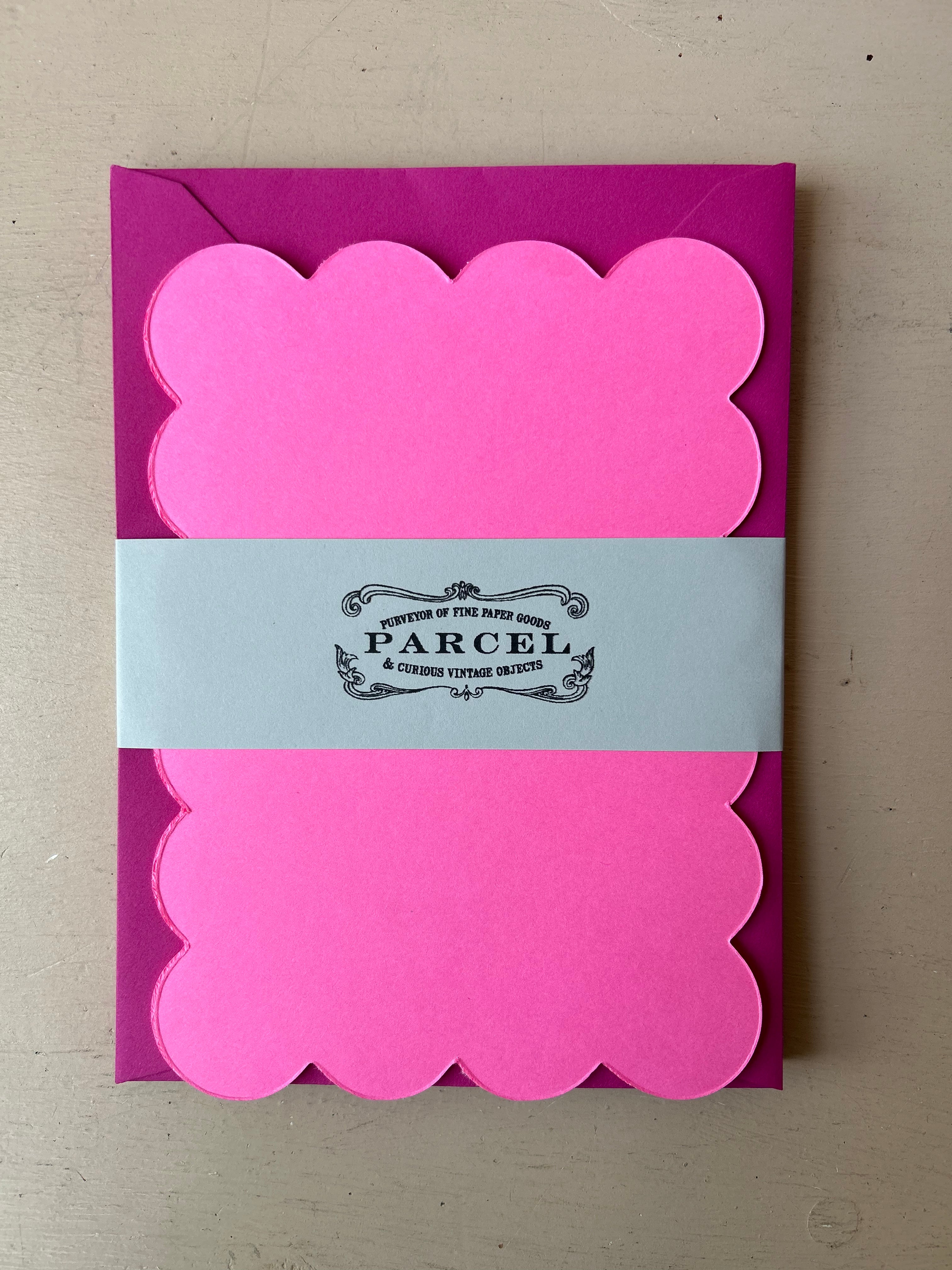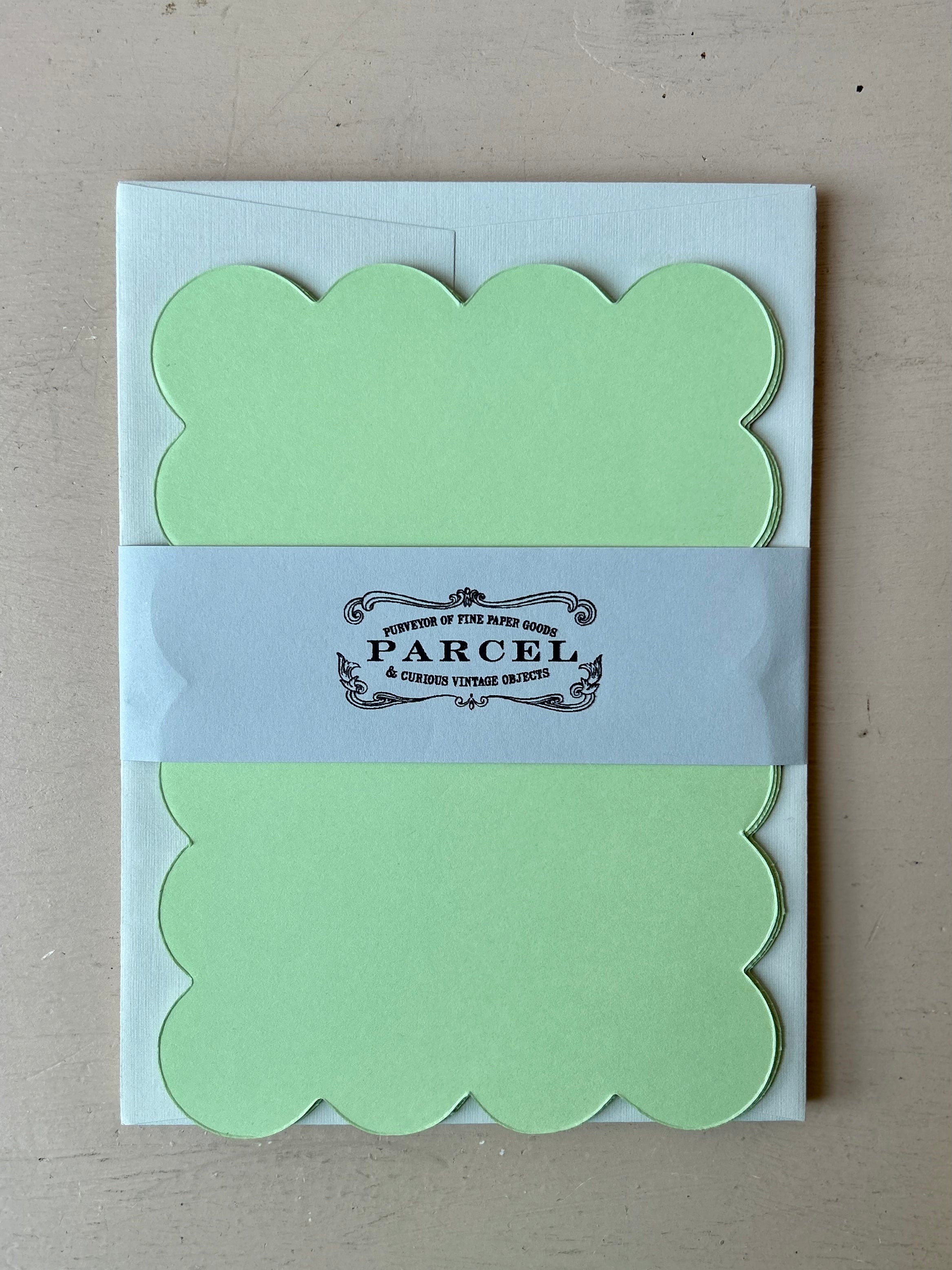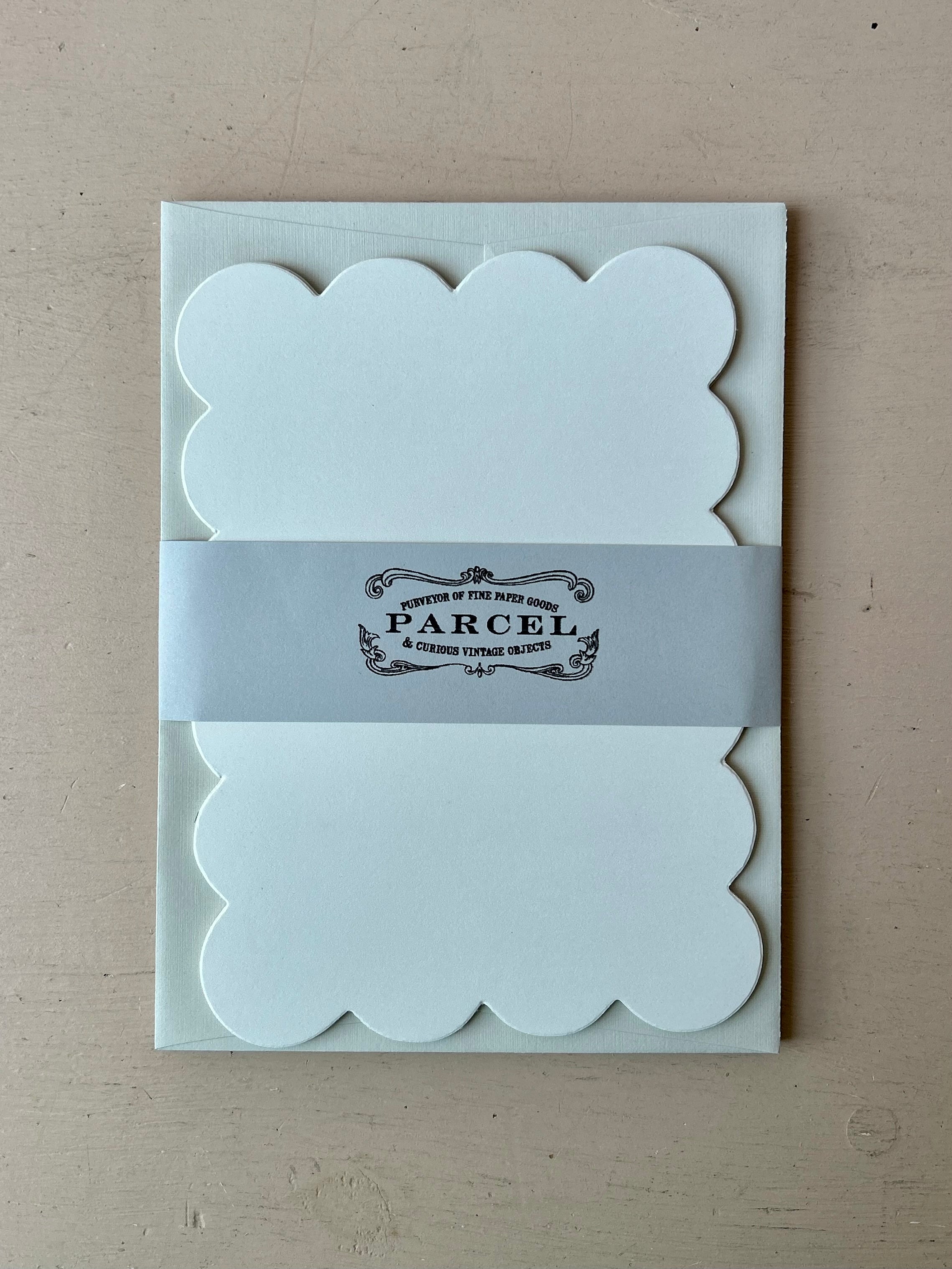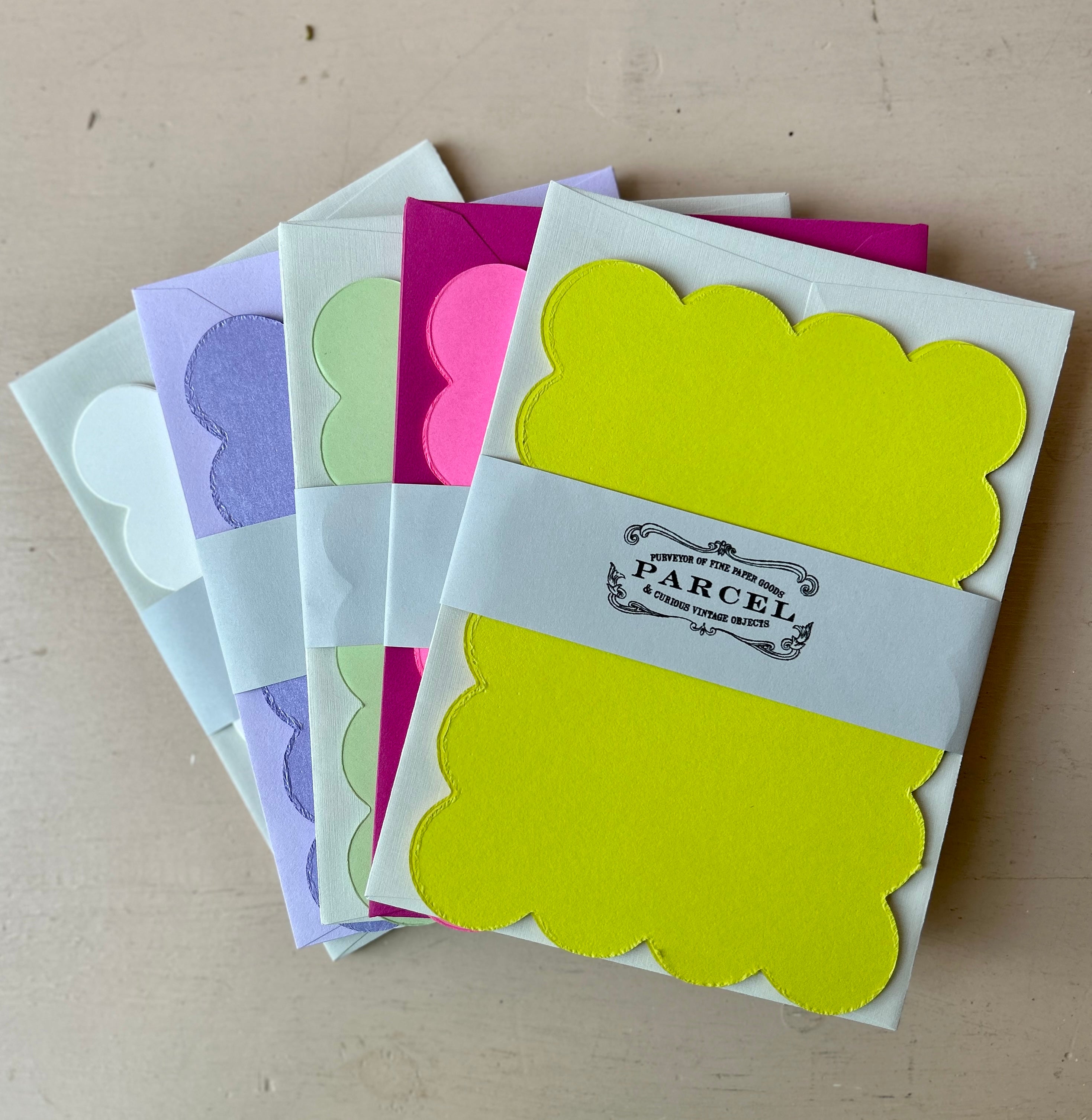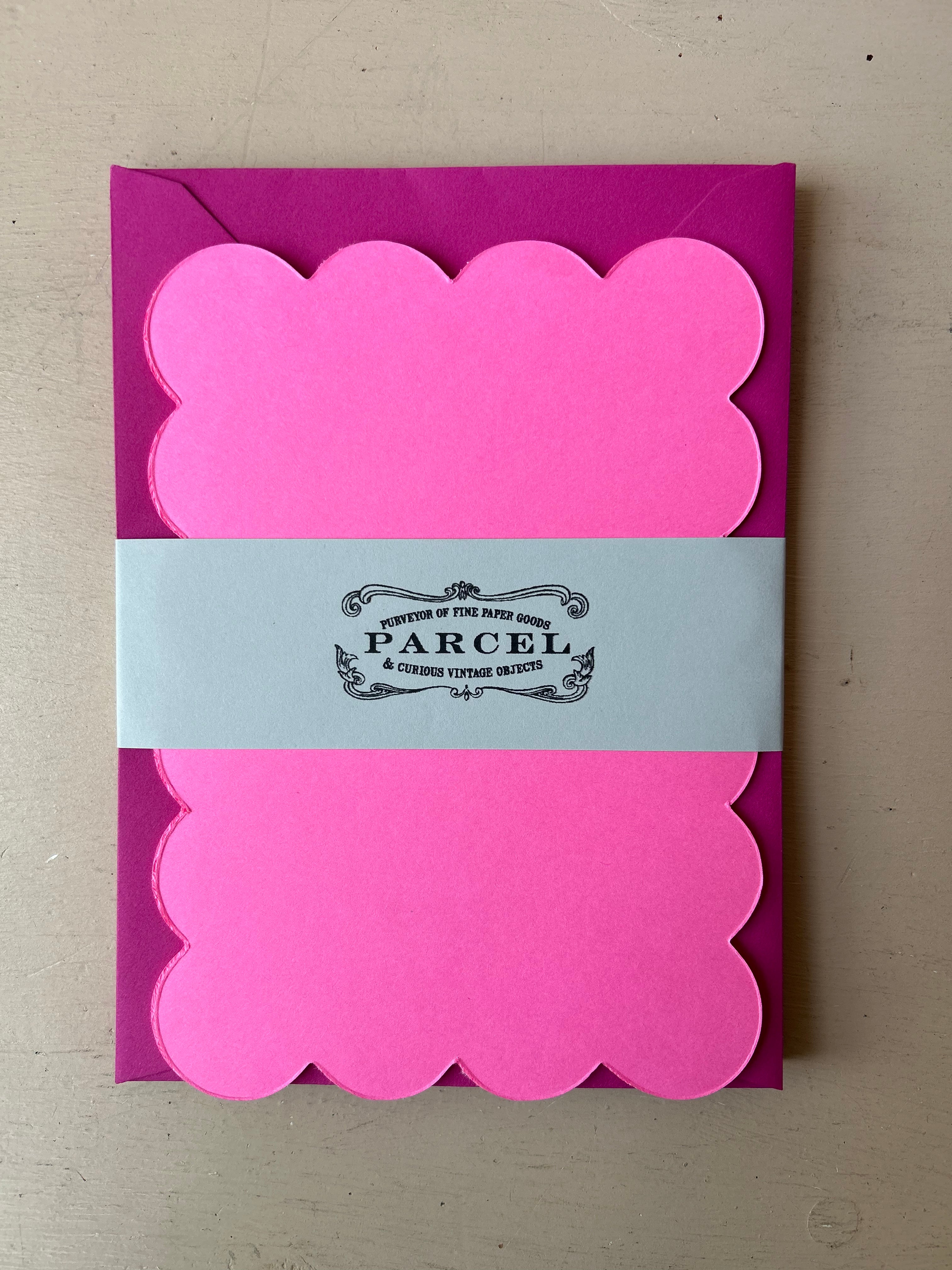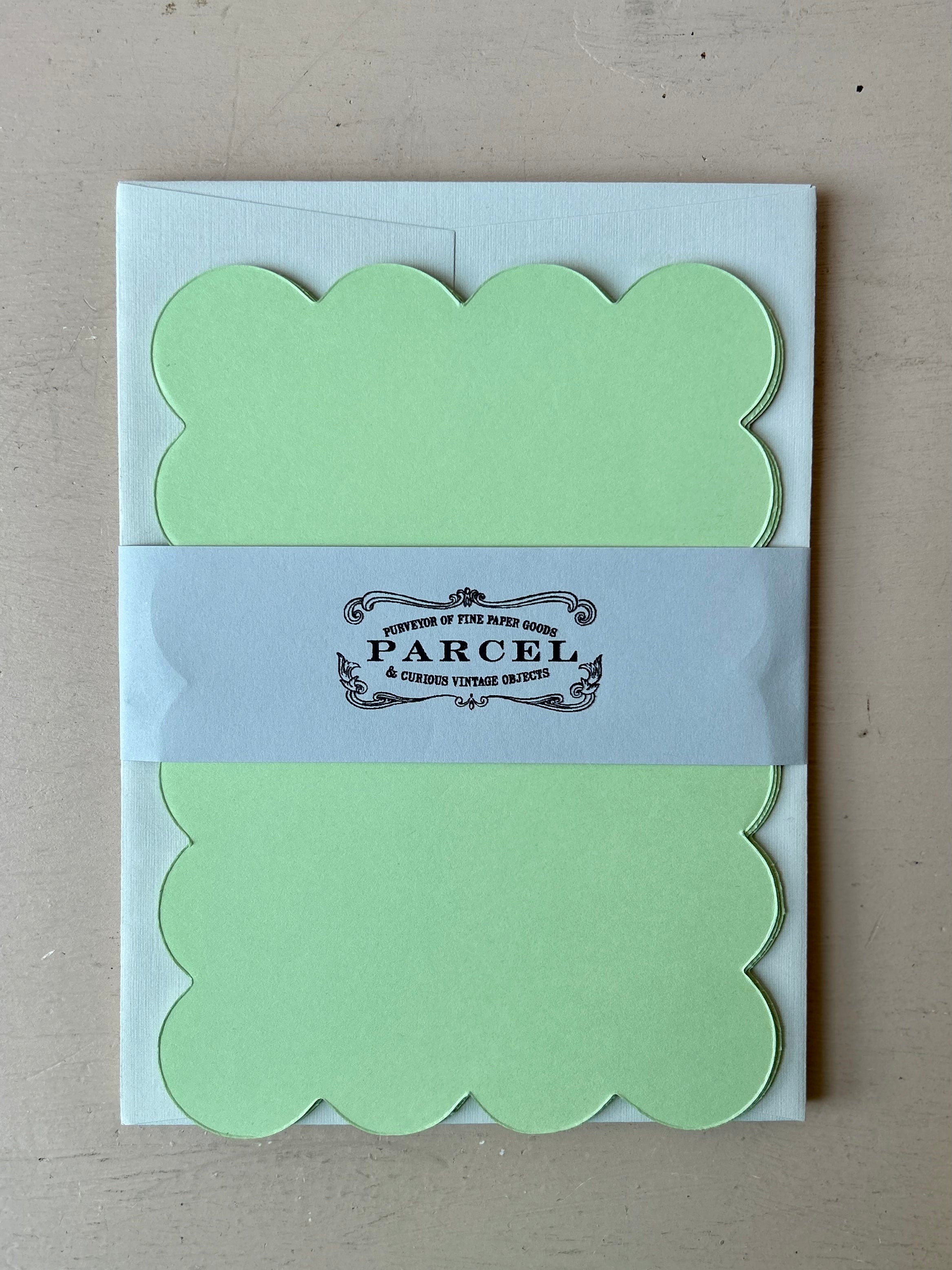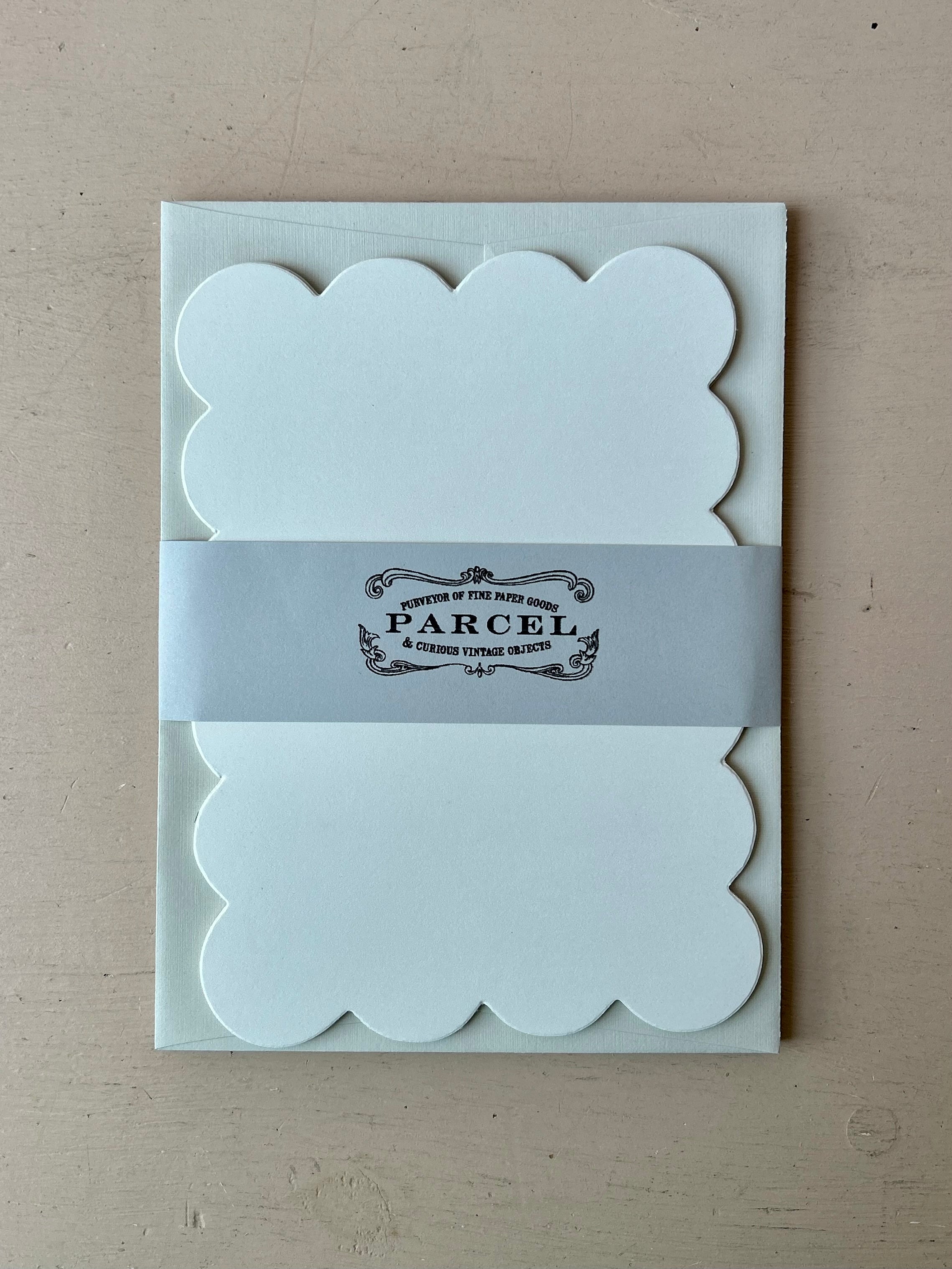 Chunky Scalloped Notecard Set
Hand die-cut scalloped notecards make sending correspondence so much more fun!  Measuring approximately 4 x 6, a set of 6 cards of the same color is paired with complimentary envelopes.
Please note that envelope mate colors may vary from photos according to availability, but will always be a nice combo. 
As with all of our handmade stationery, please allow 3-5 business days to prepare and ship your order.