Please remember that we are a small business and every order is packed with care. There is a 3-5 day processing time before your order will ship. Selecting expedited shipping will not expediate the processing of your order. For more details please see our about page.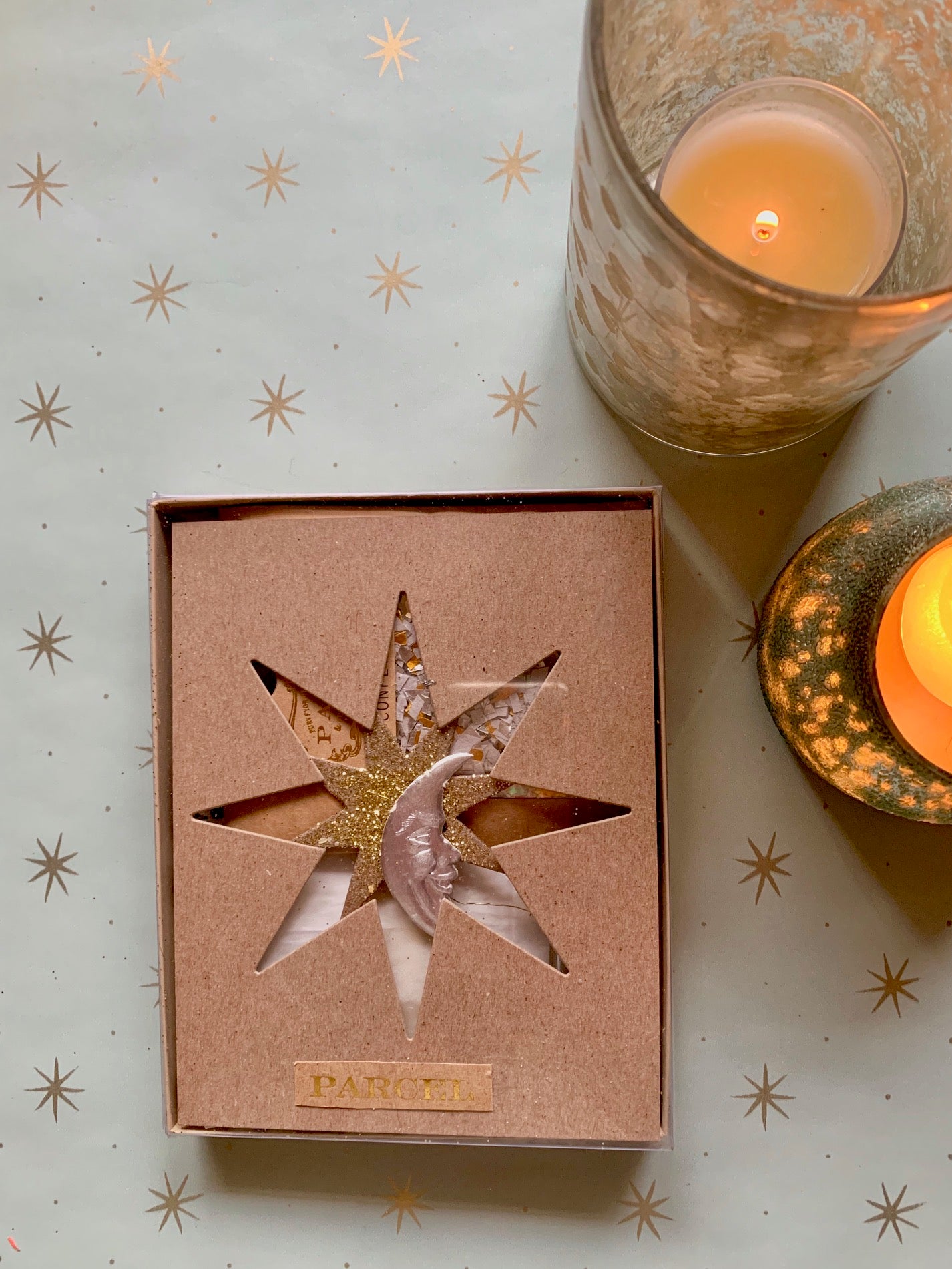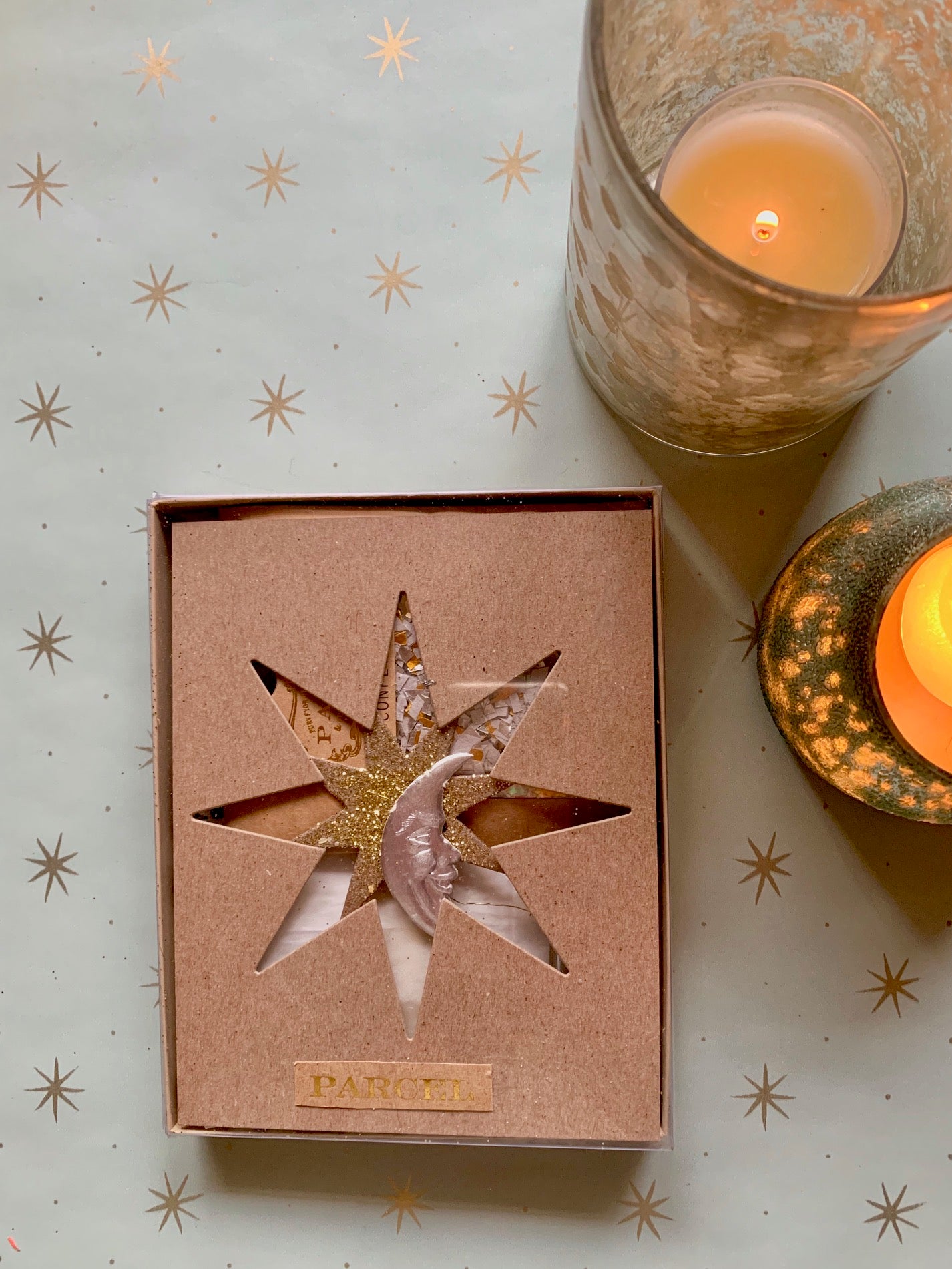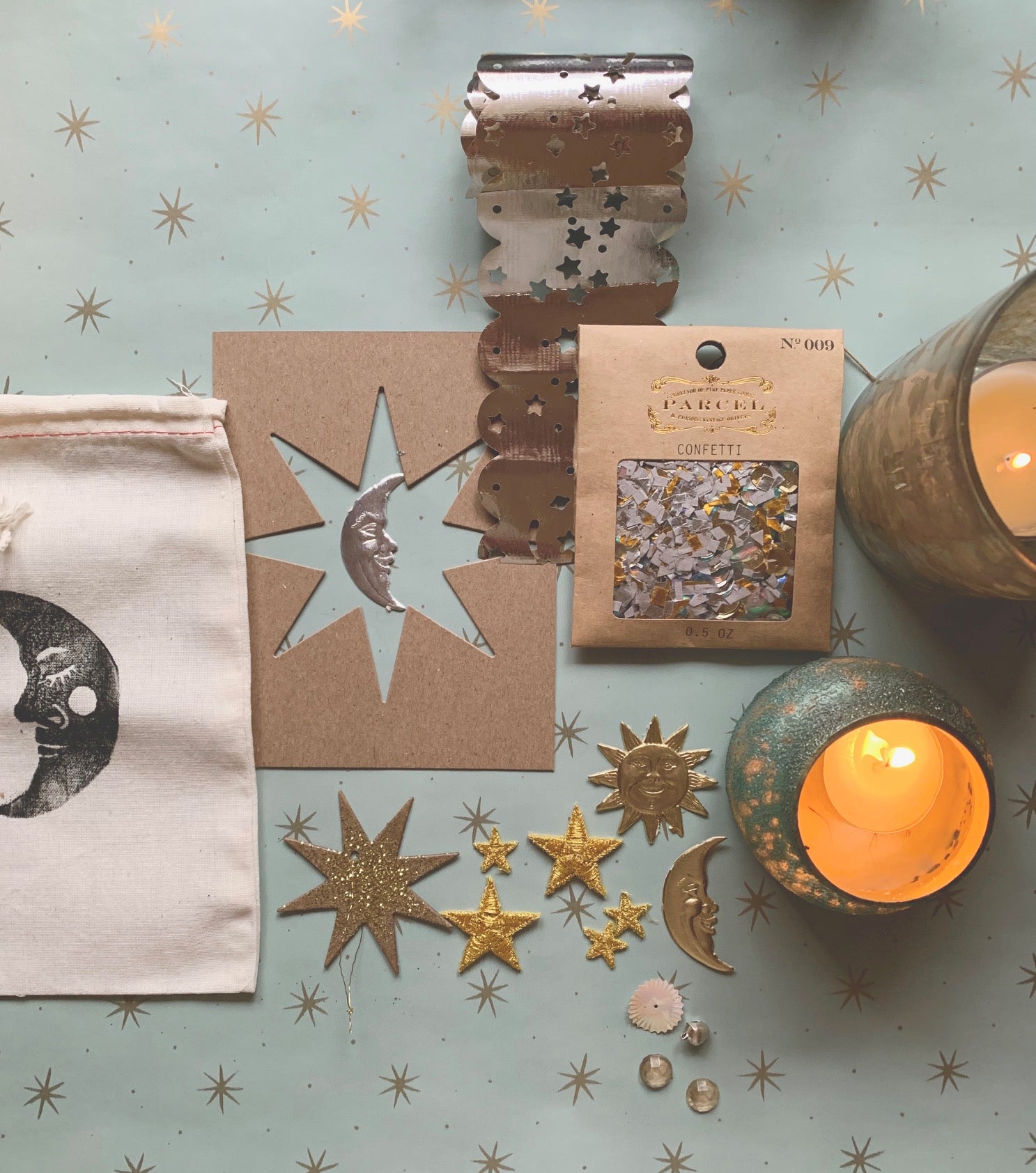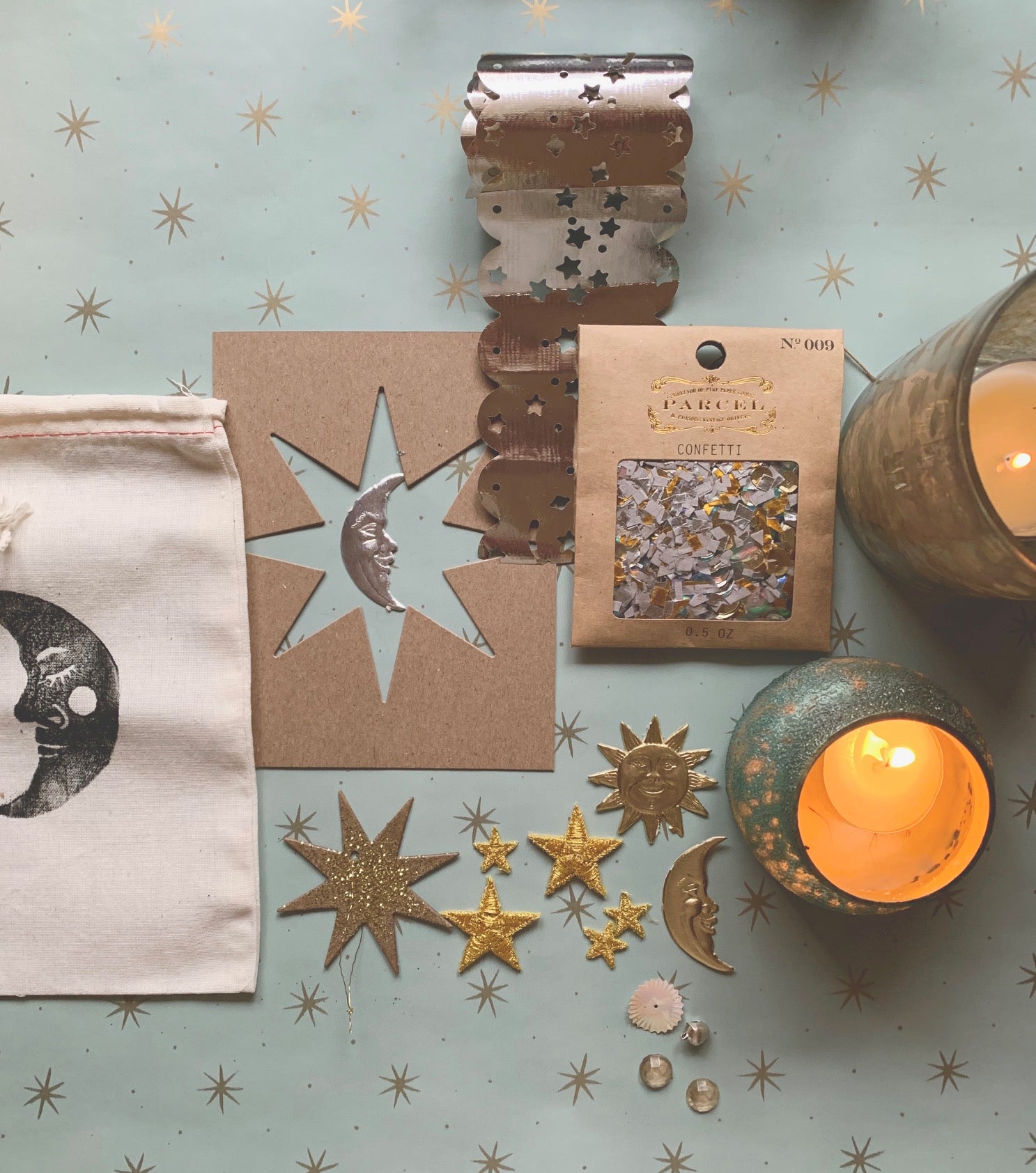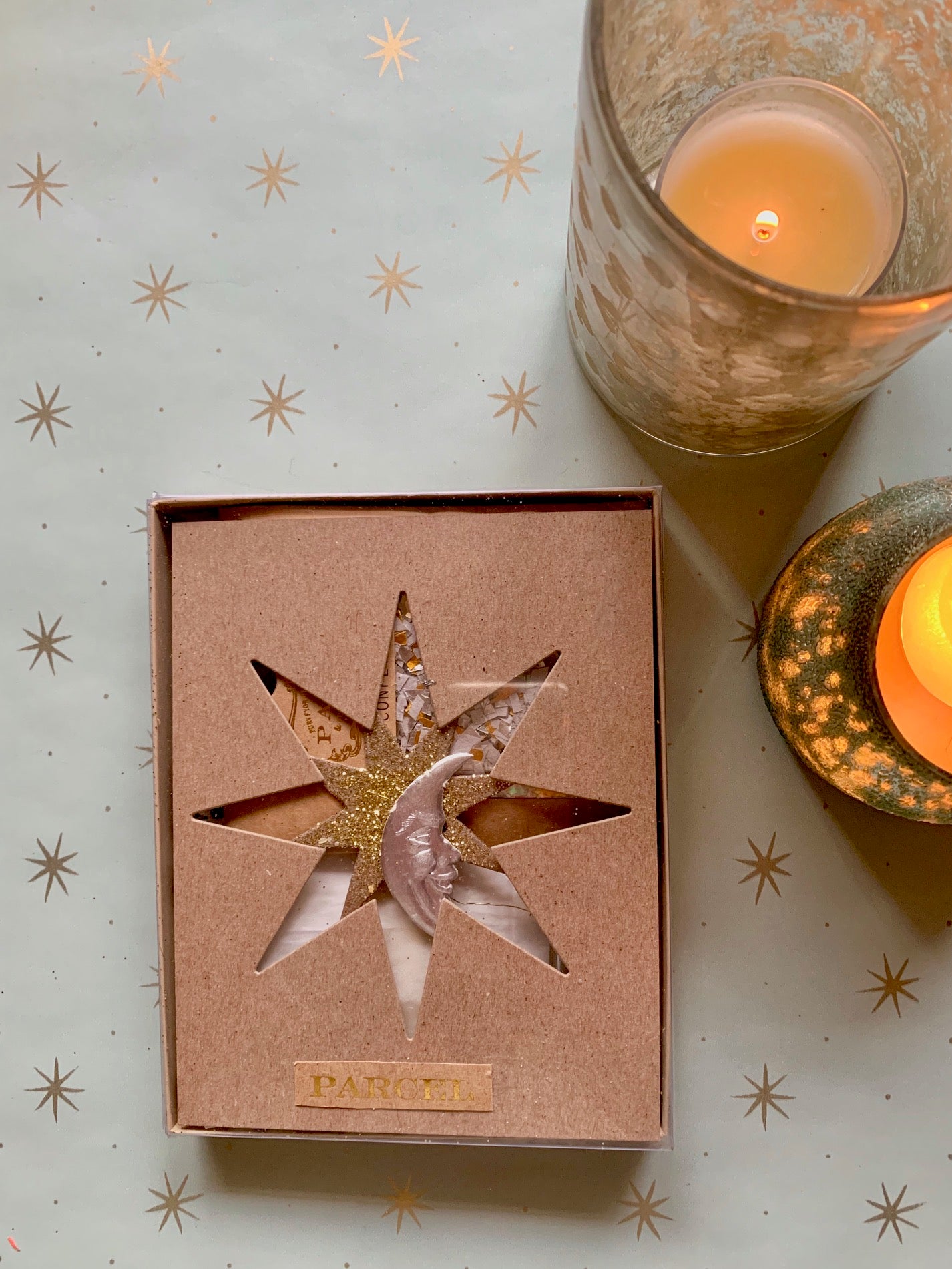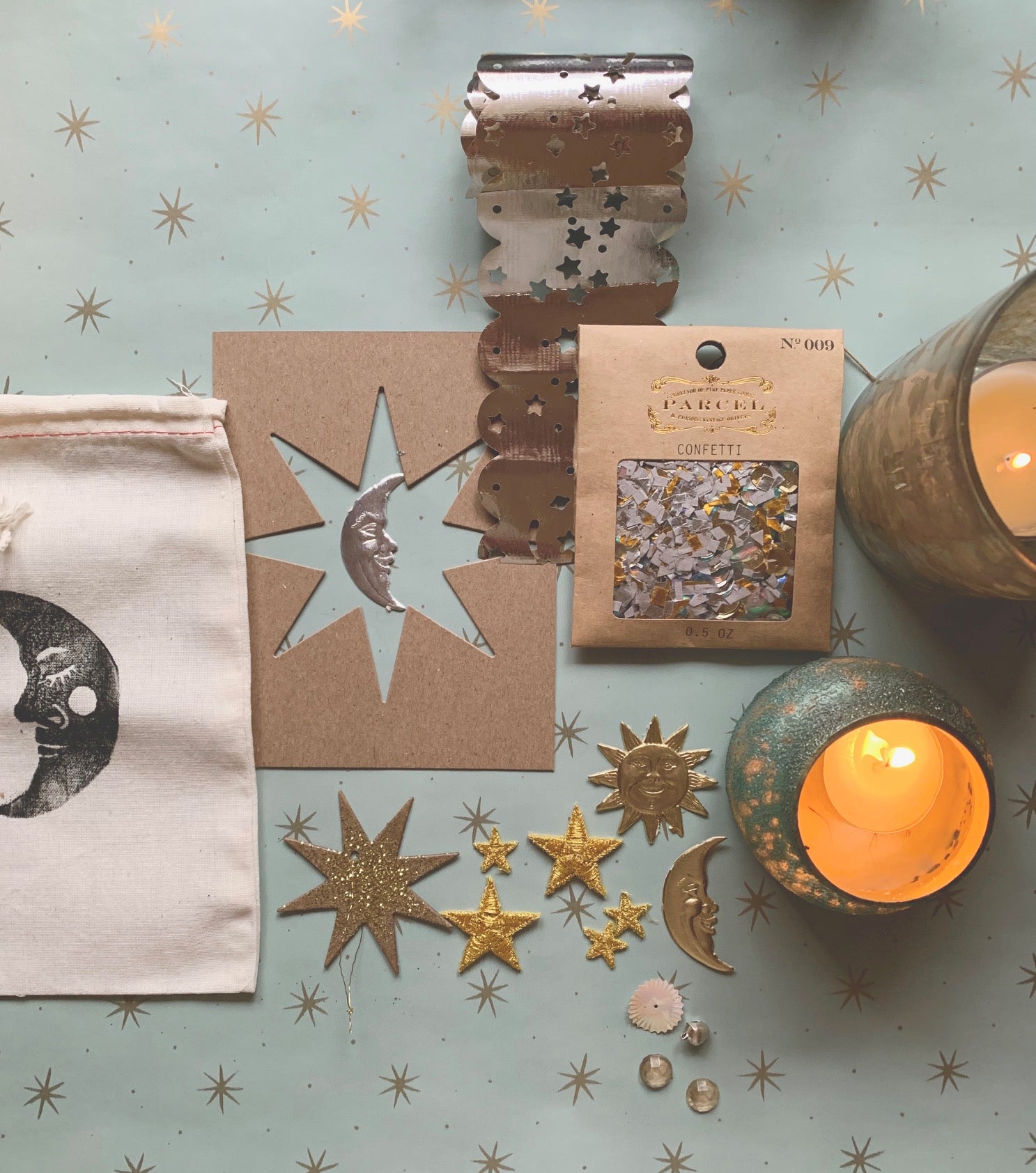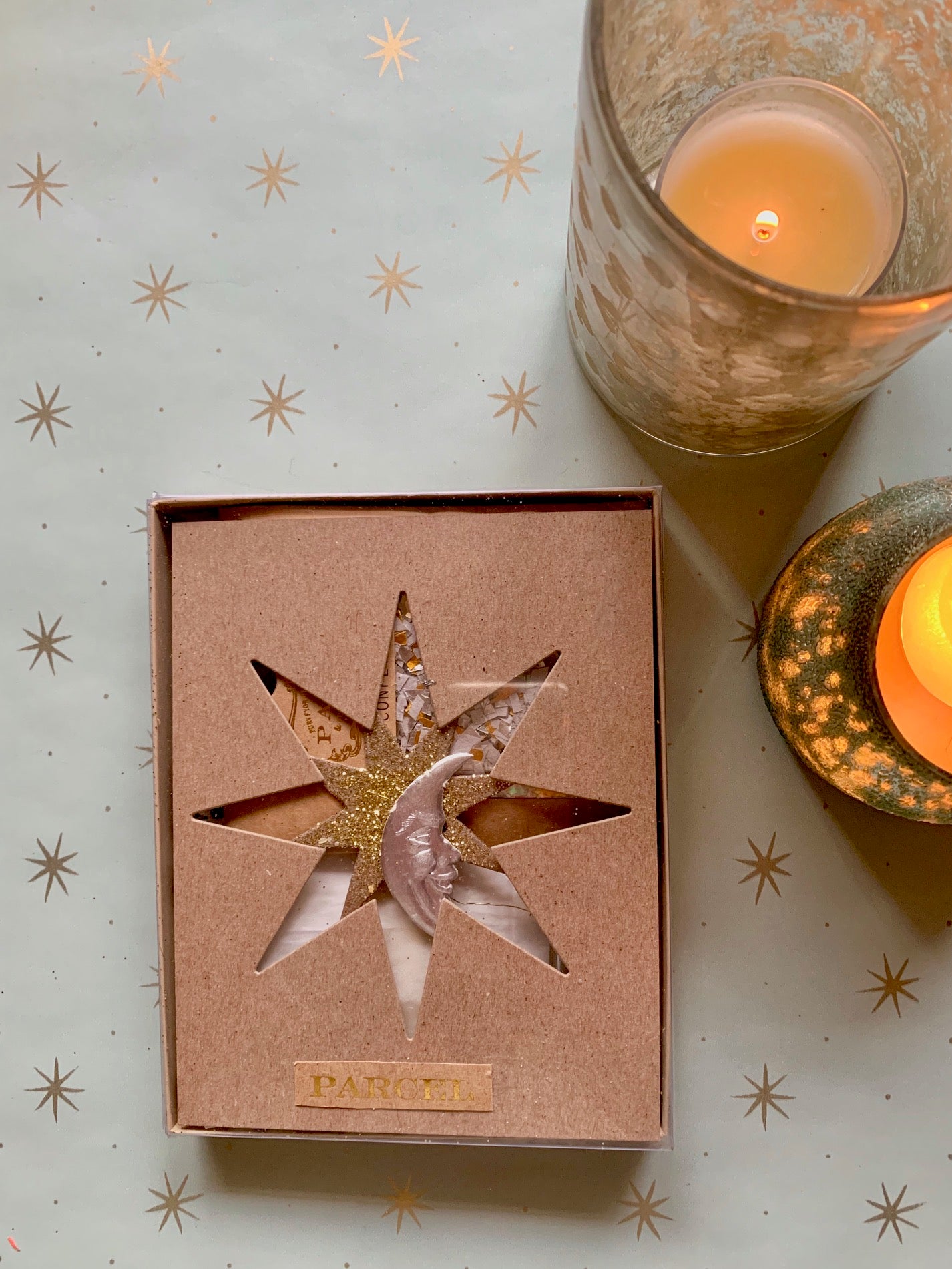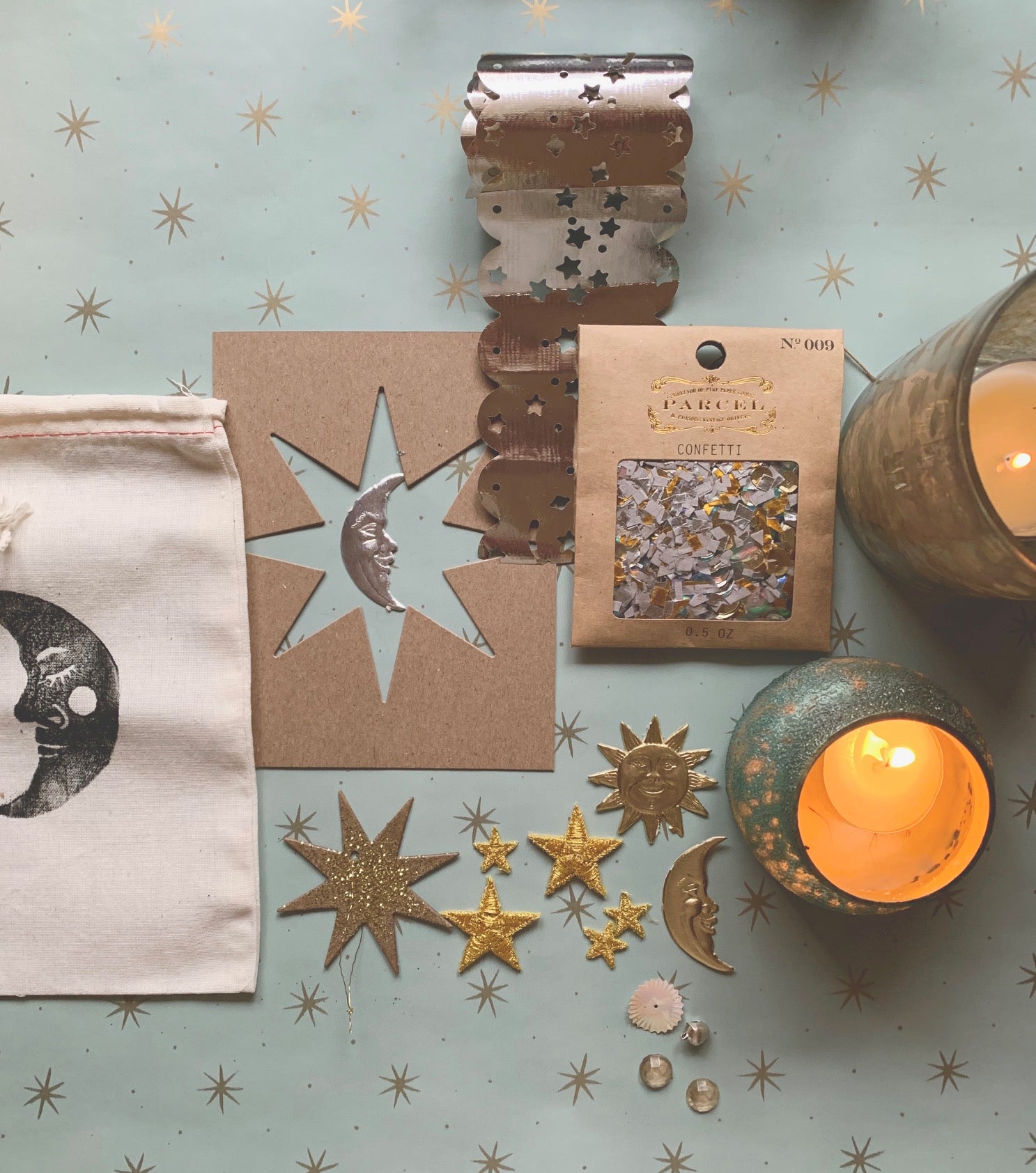 Celestial Theme Parcel
This assortment of suns, moons and stars is certain to make you feel dreamy and starry-eyed!
Materials to inspire crafting, assemblage, displaying or gifting.  Perfect for your personal altars and shrines.
Assortment includes:  glittered star ornament, fabric stars, paper foils, tiny bells/sequins/stones, 1 pack of Parcel metallic confetti, 1 yard of paper star cutout ribbon, chipboard star template and hand-stamped muslin pouch.
Candles in photograph not included.
All packaged in clear top kraft box.