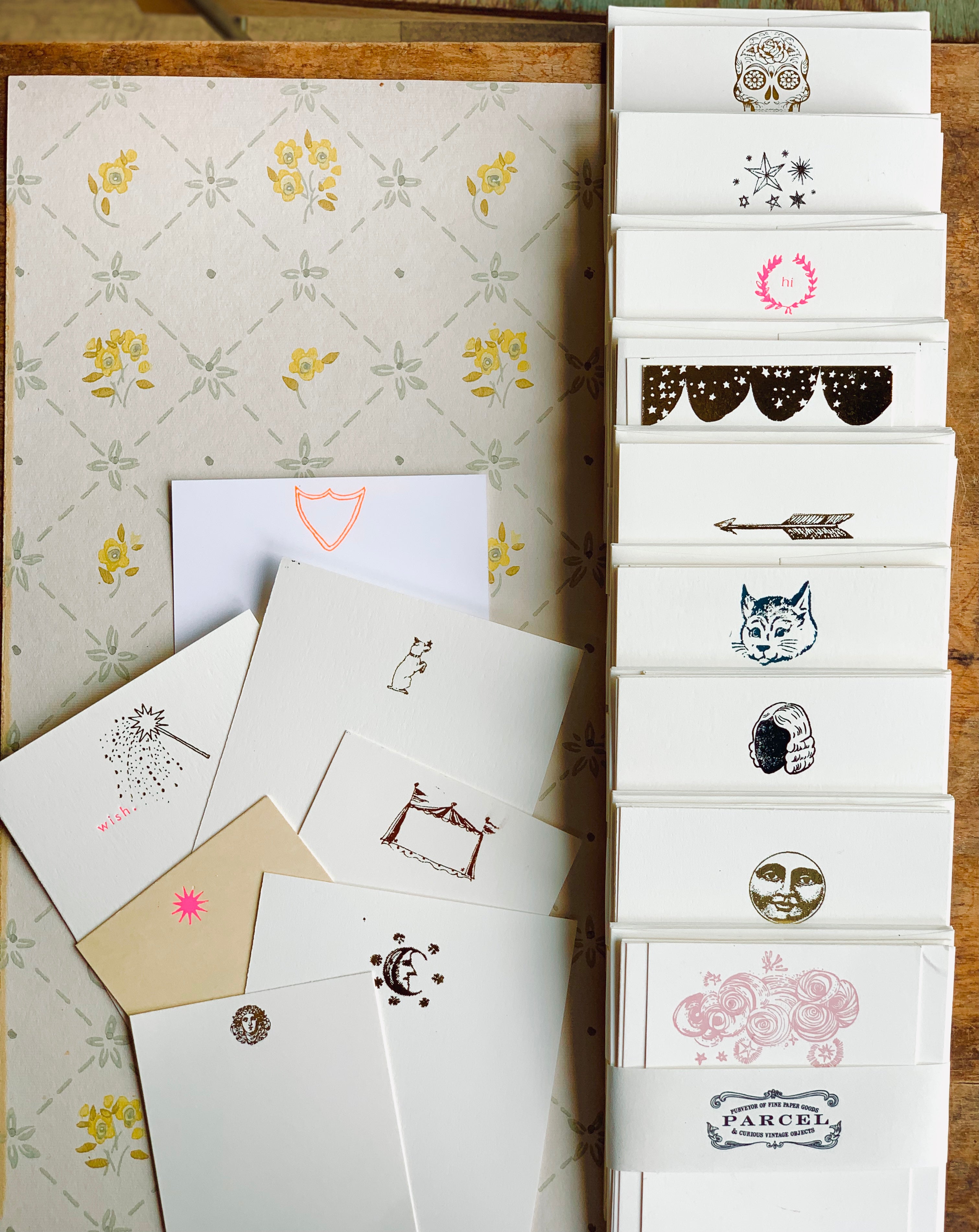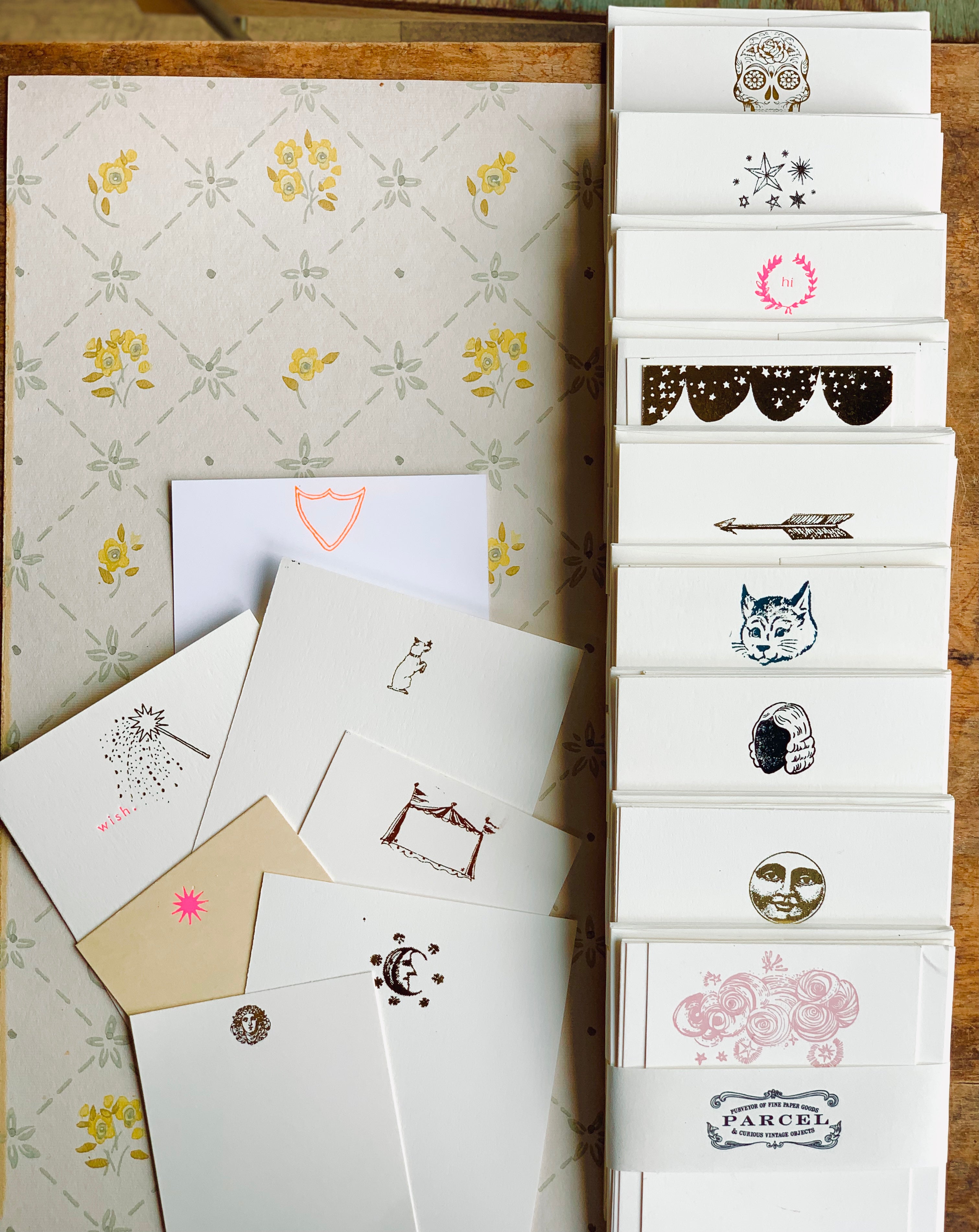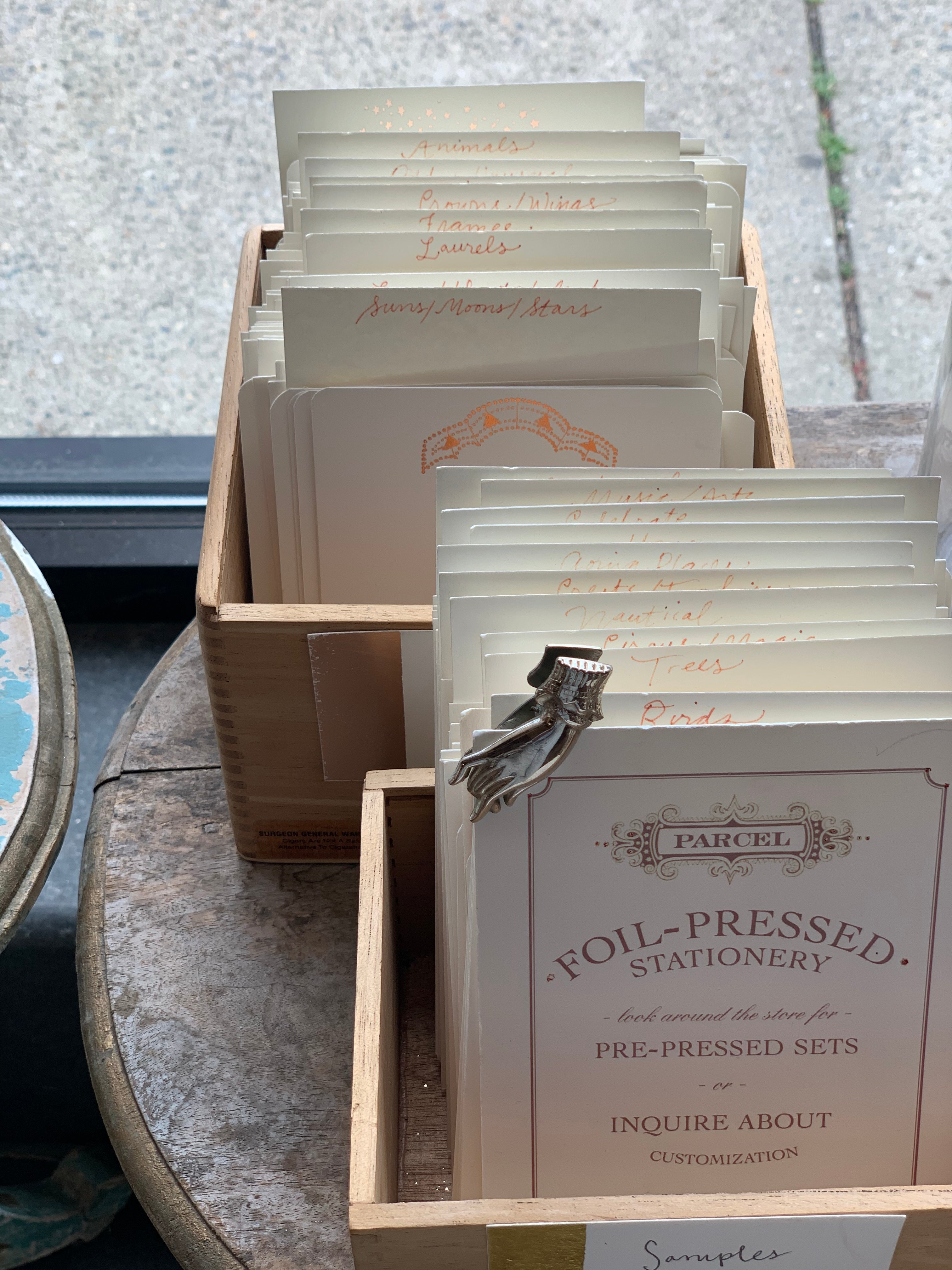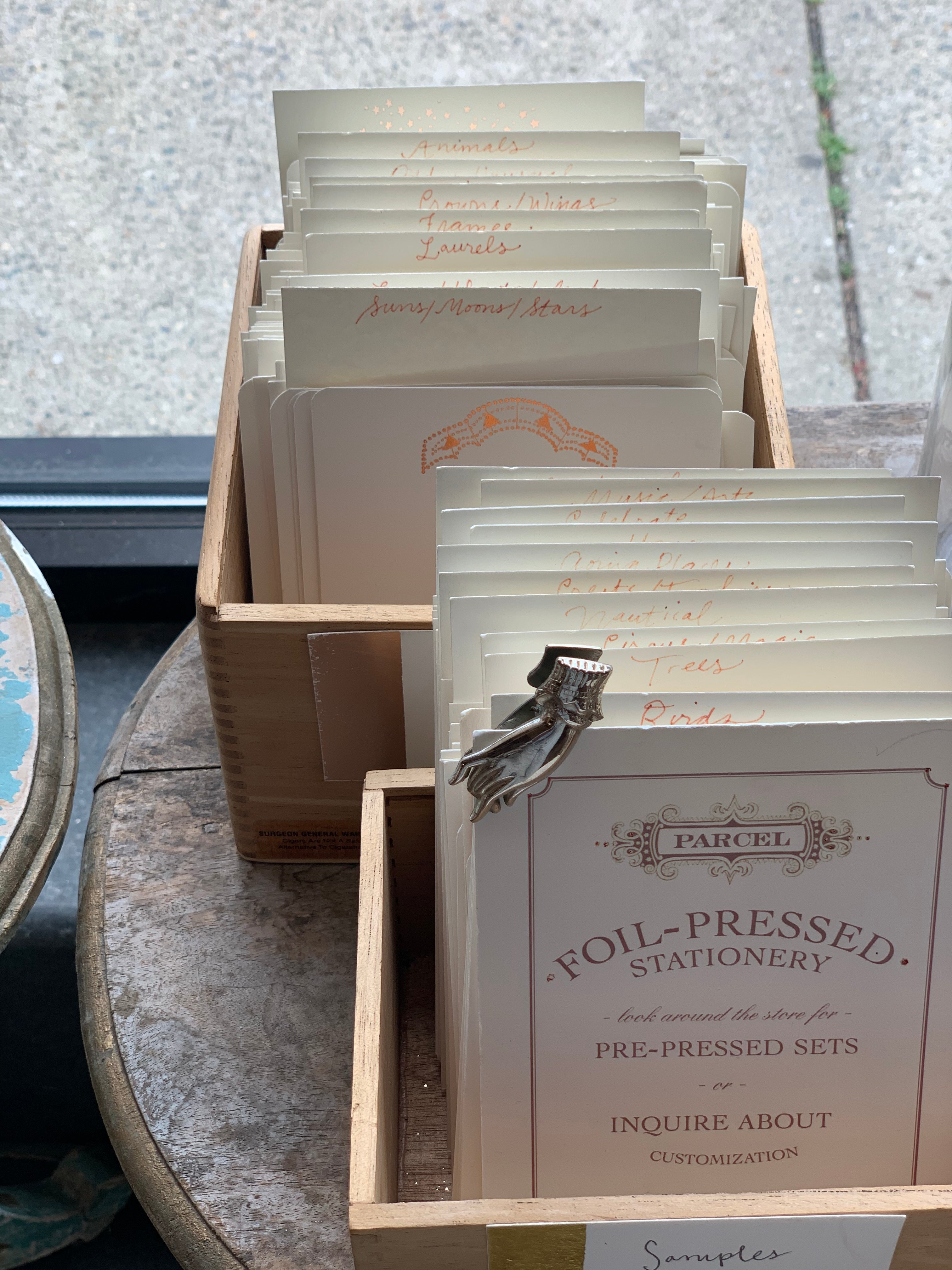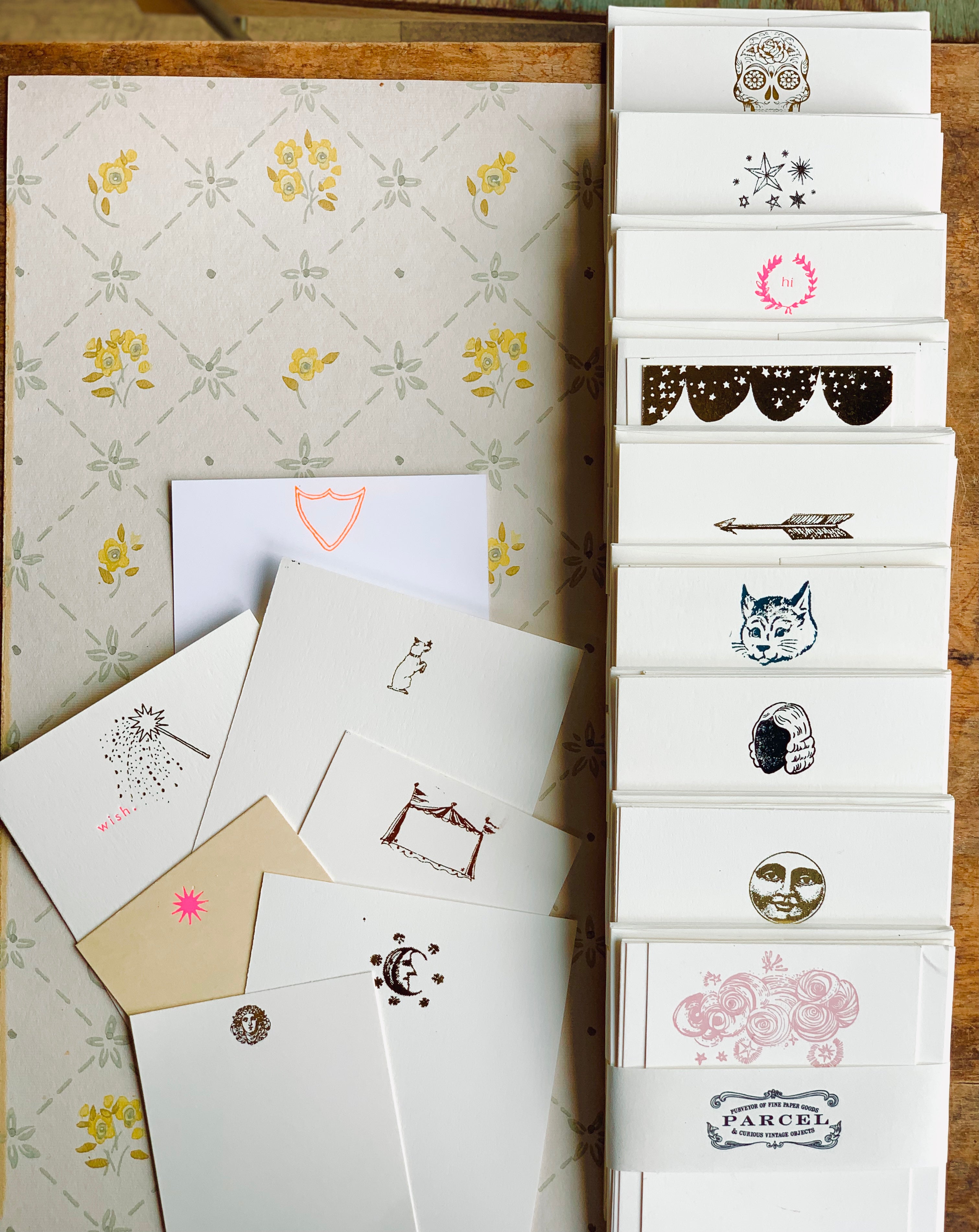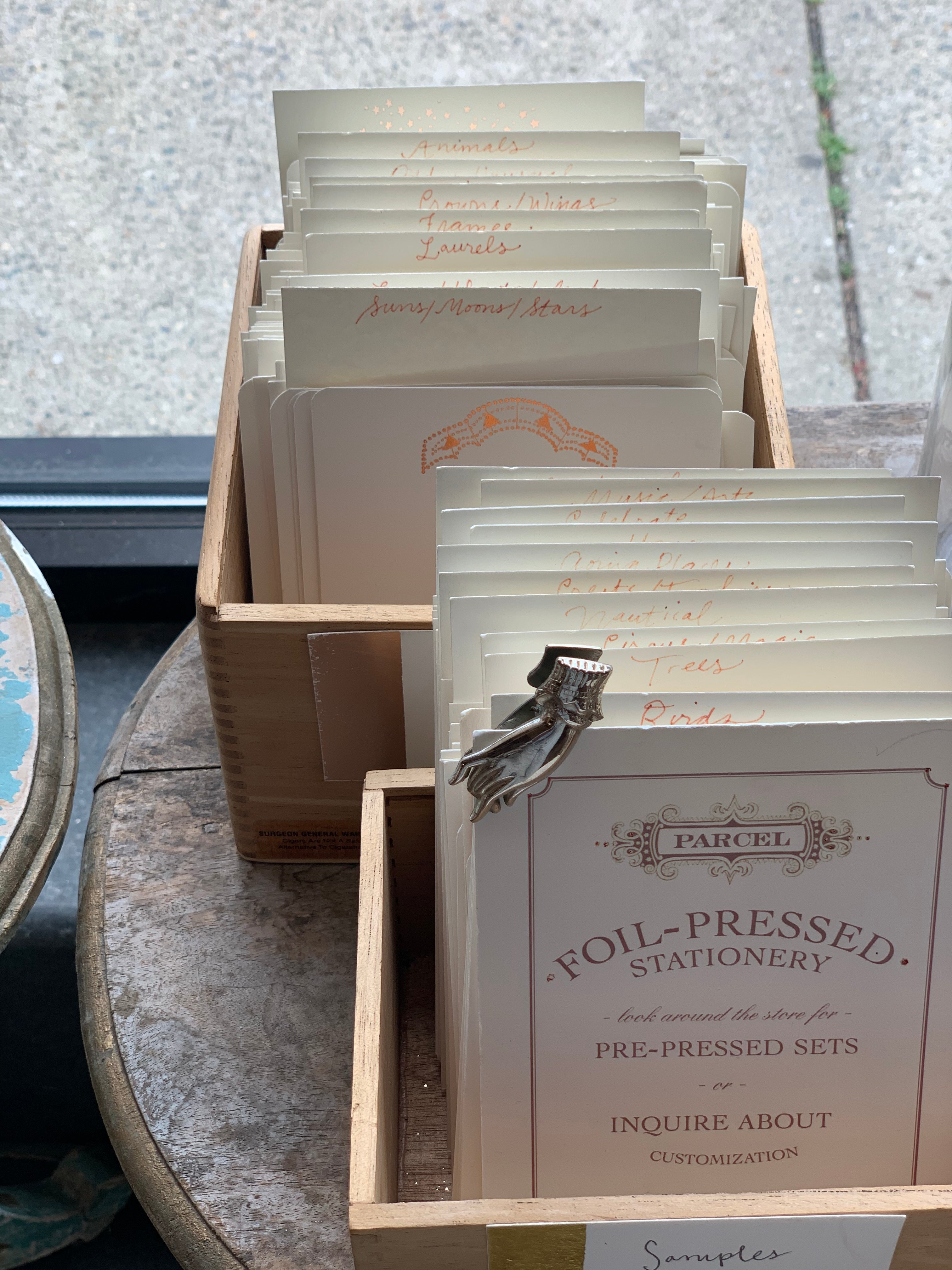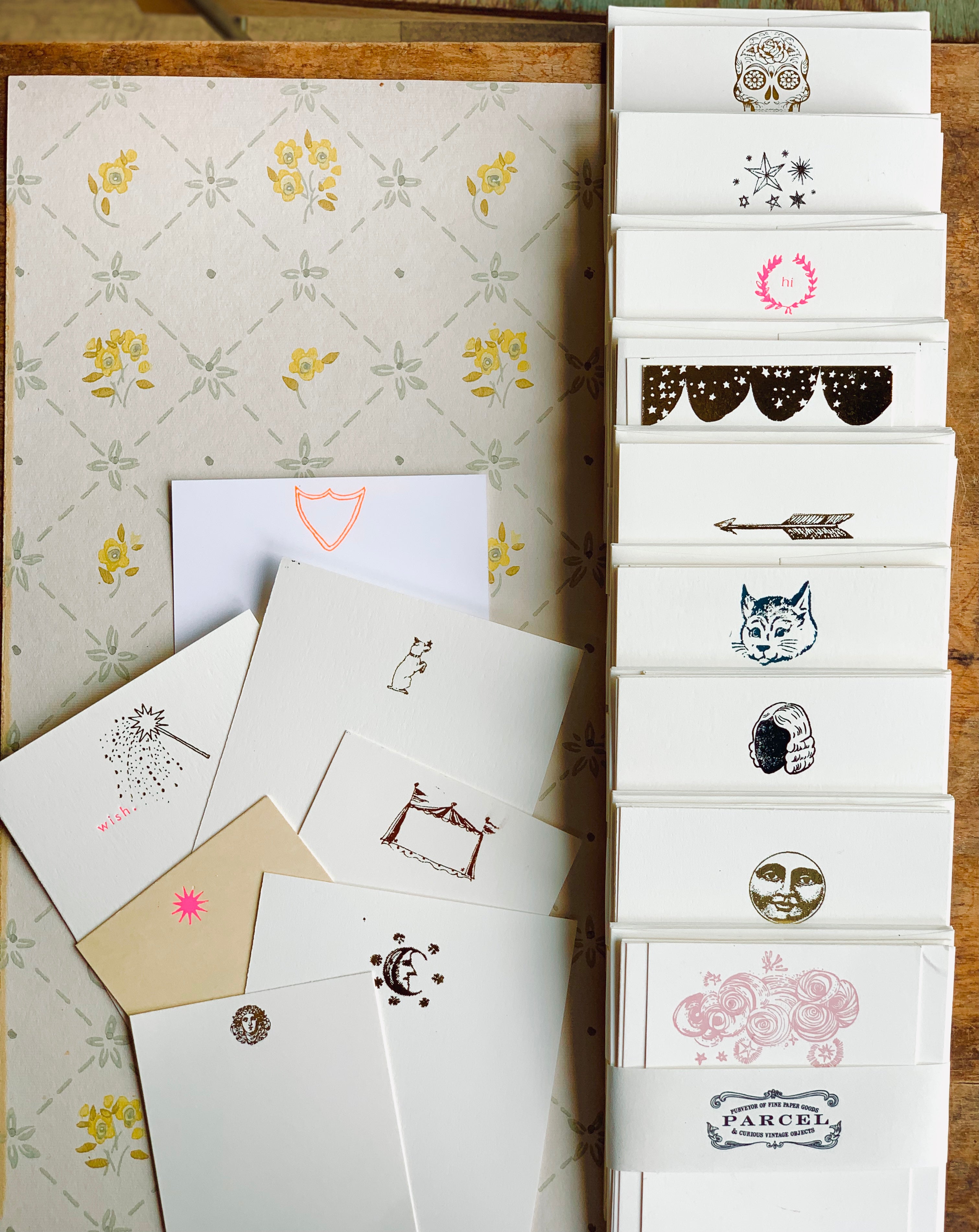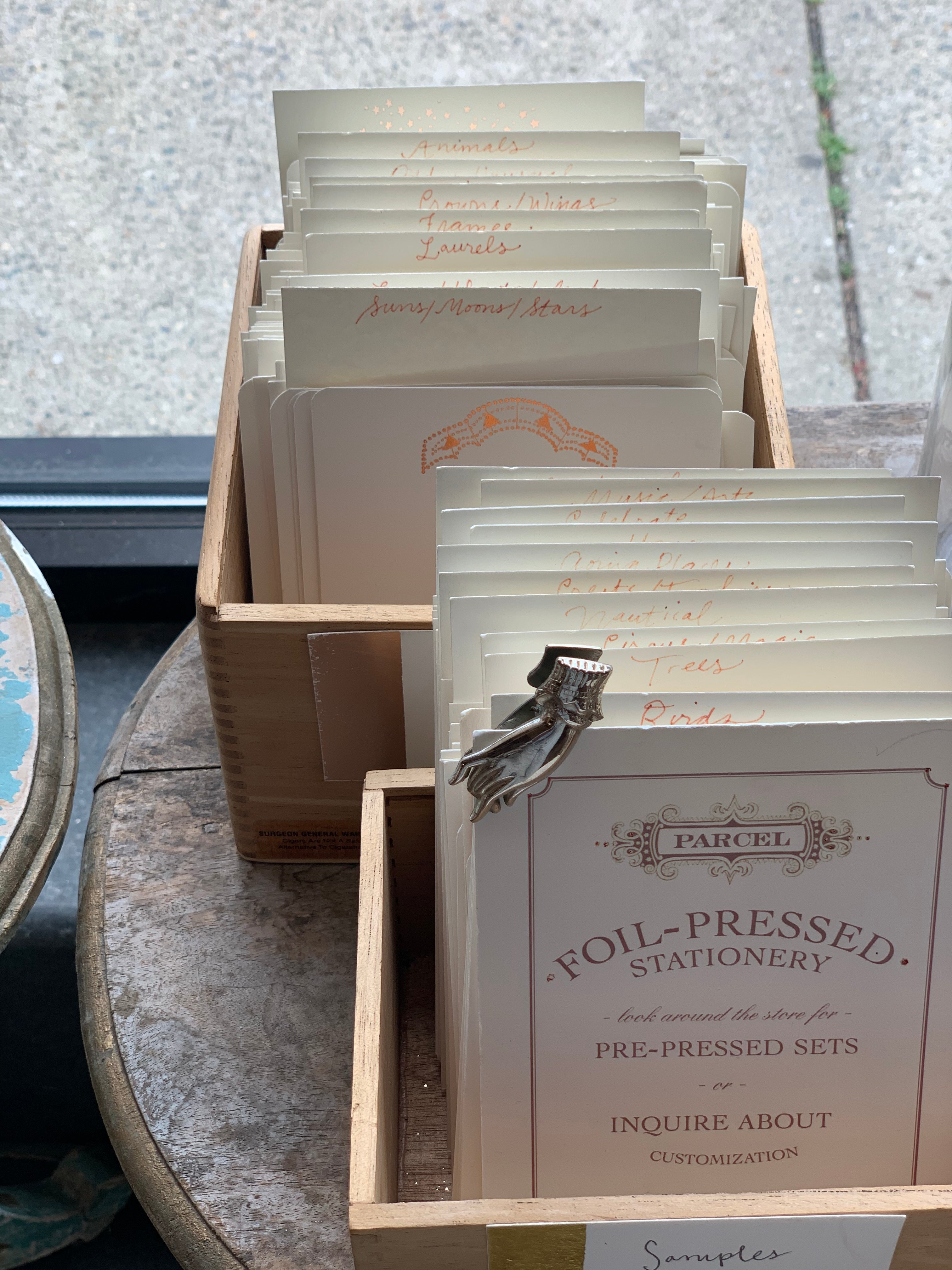 'Misfits' Assortment of Foil-Pressed Notecards
Every so often we make an oopsy or overshoot our quantities when producing our foil-pressed stationery, leaving us with a surplus of extra cards that we've stashed away.  Some cards may not have passed the consistency check to complete a set, but are perfectly fine as a stand-alone card.
These assortments will introduce you to the vast variety of our image library, and each set will be a unique set of styles and foil colors.  If the element of surprise is not your thing, please do not select this particular product.
The photograph depicts a possible variety of card styles, but will not necessarily be in your assortment.
6 unique cards hand foil-pressed on heavyweight cardstock in either 3 1/2 x 5 or 4 1/2 x 5 1/2 with coordinating envelopes.