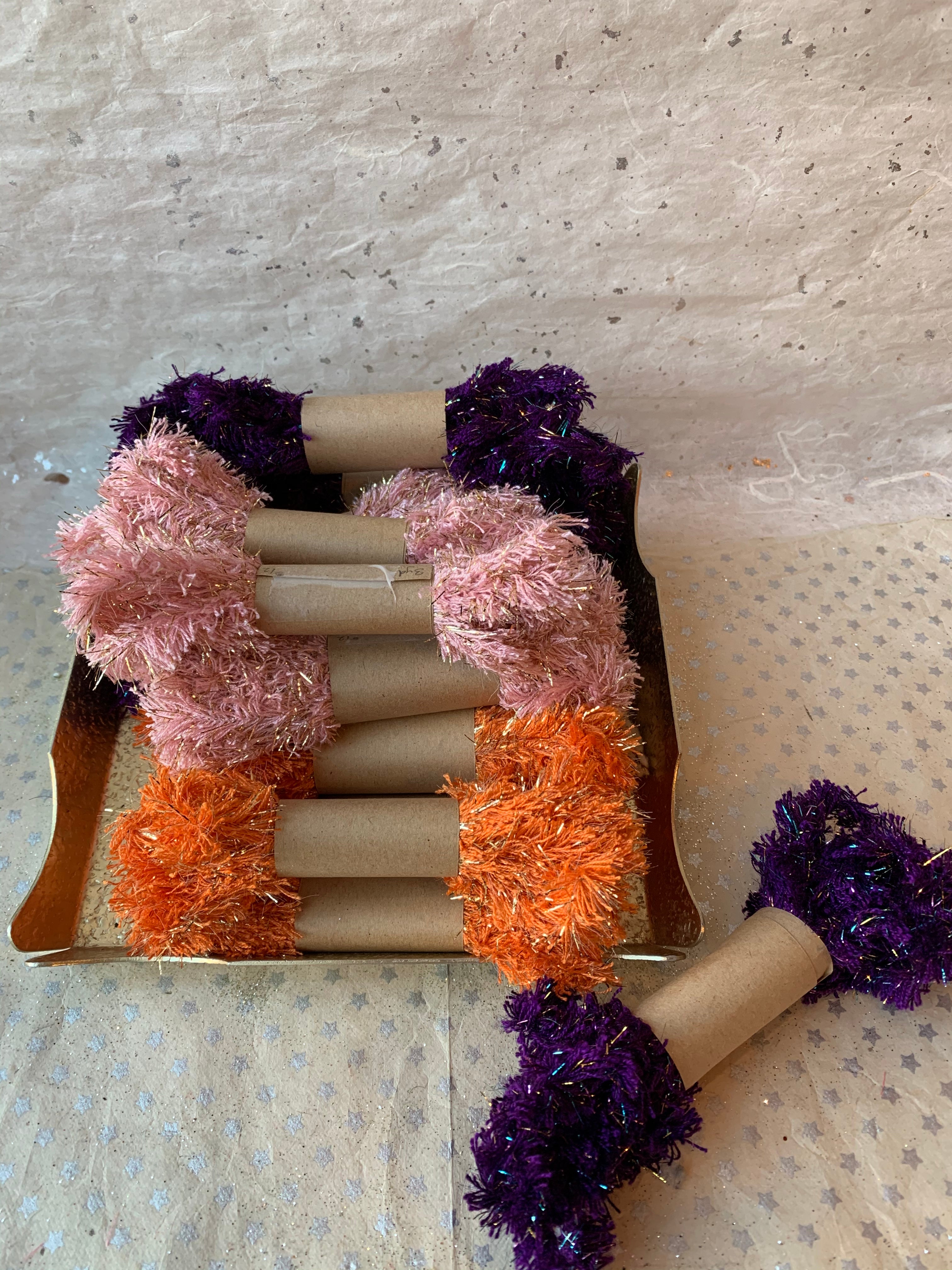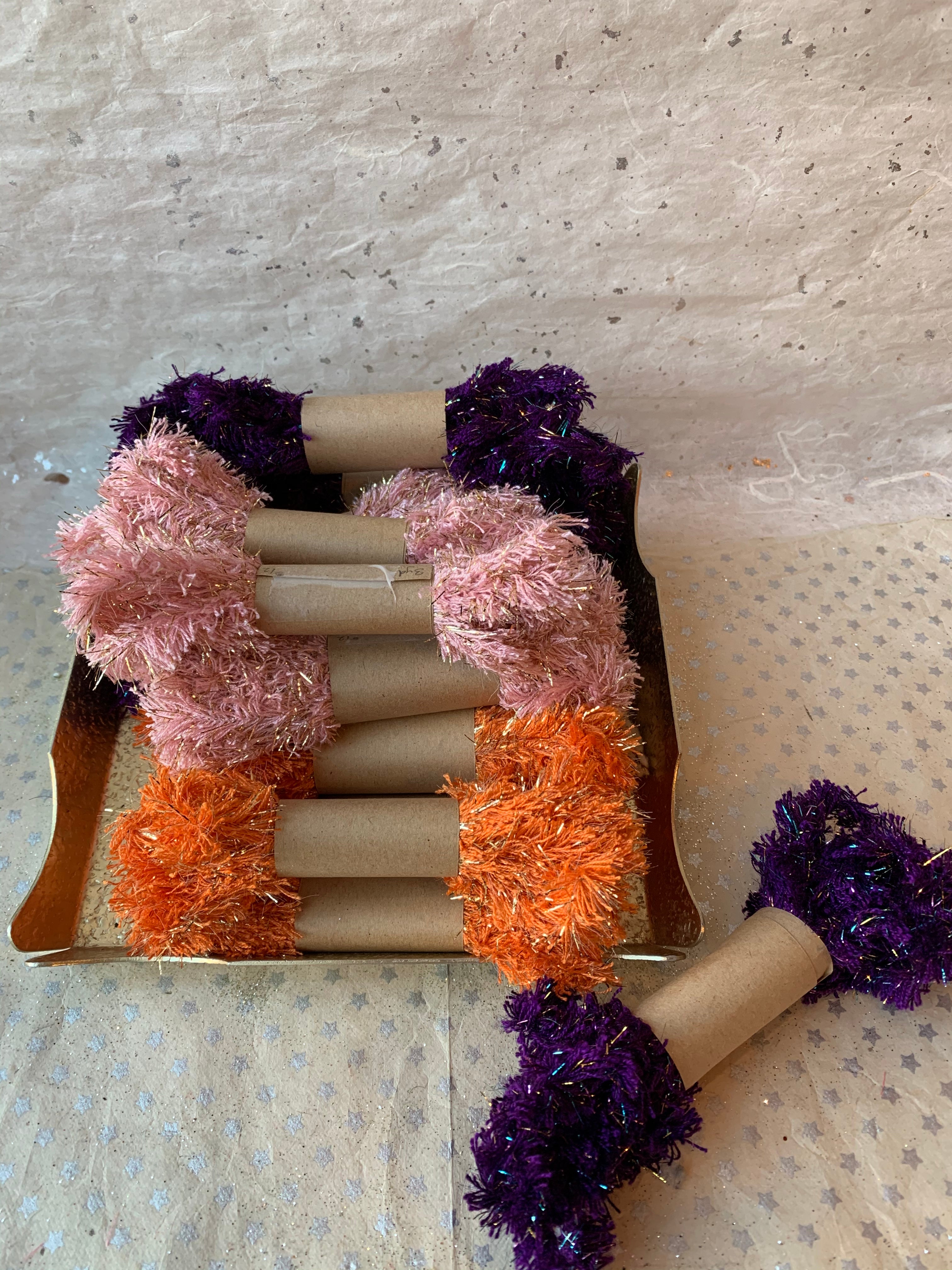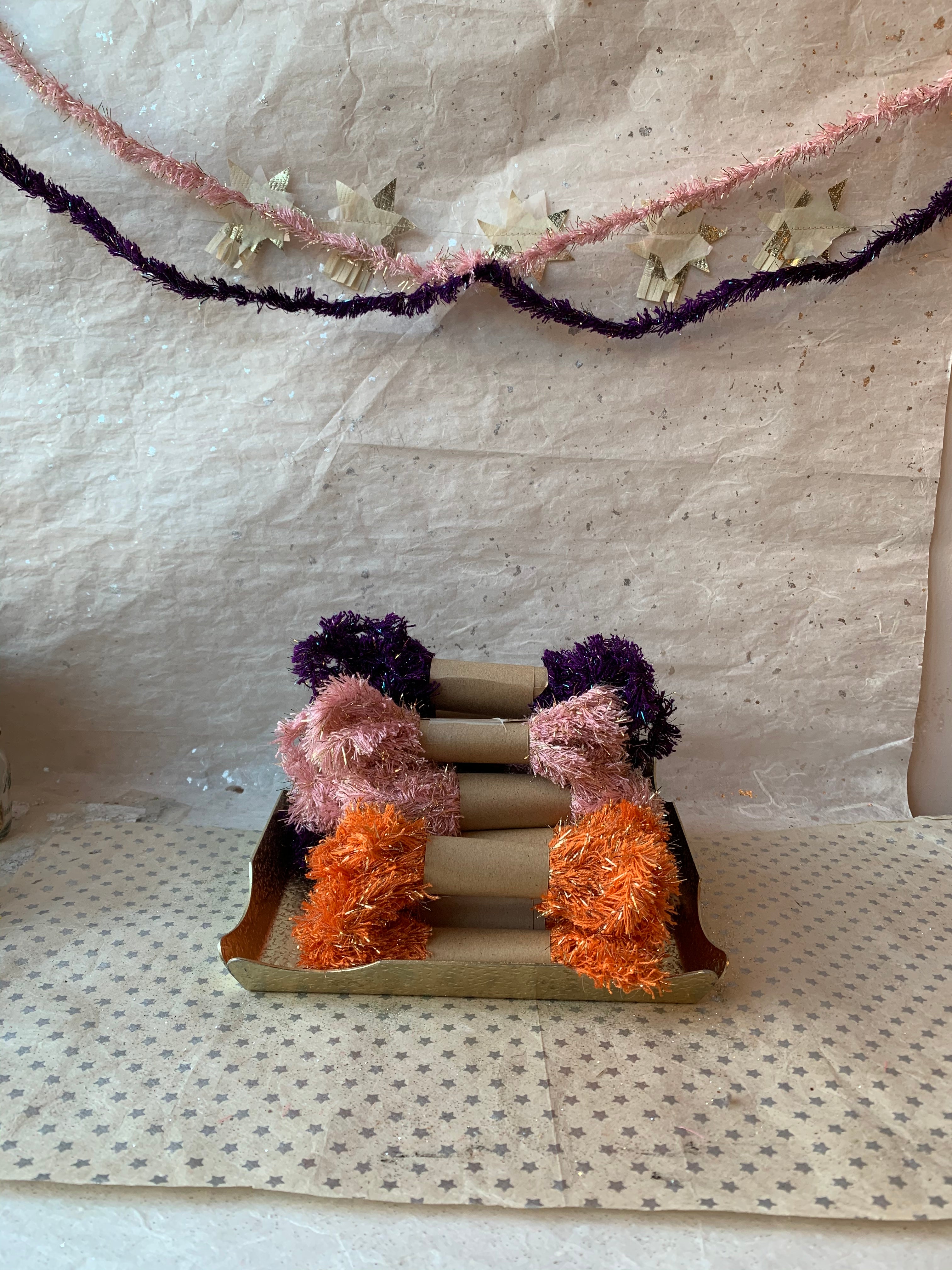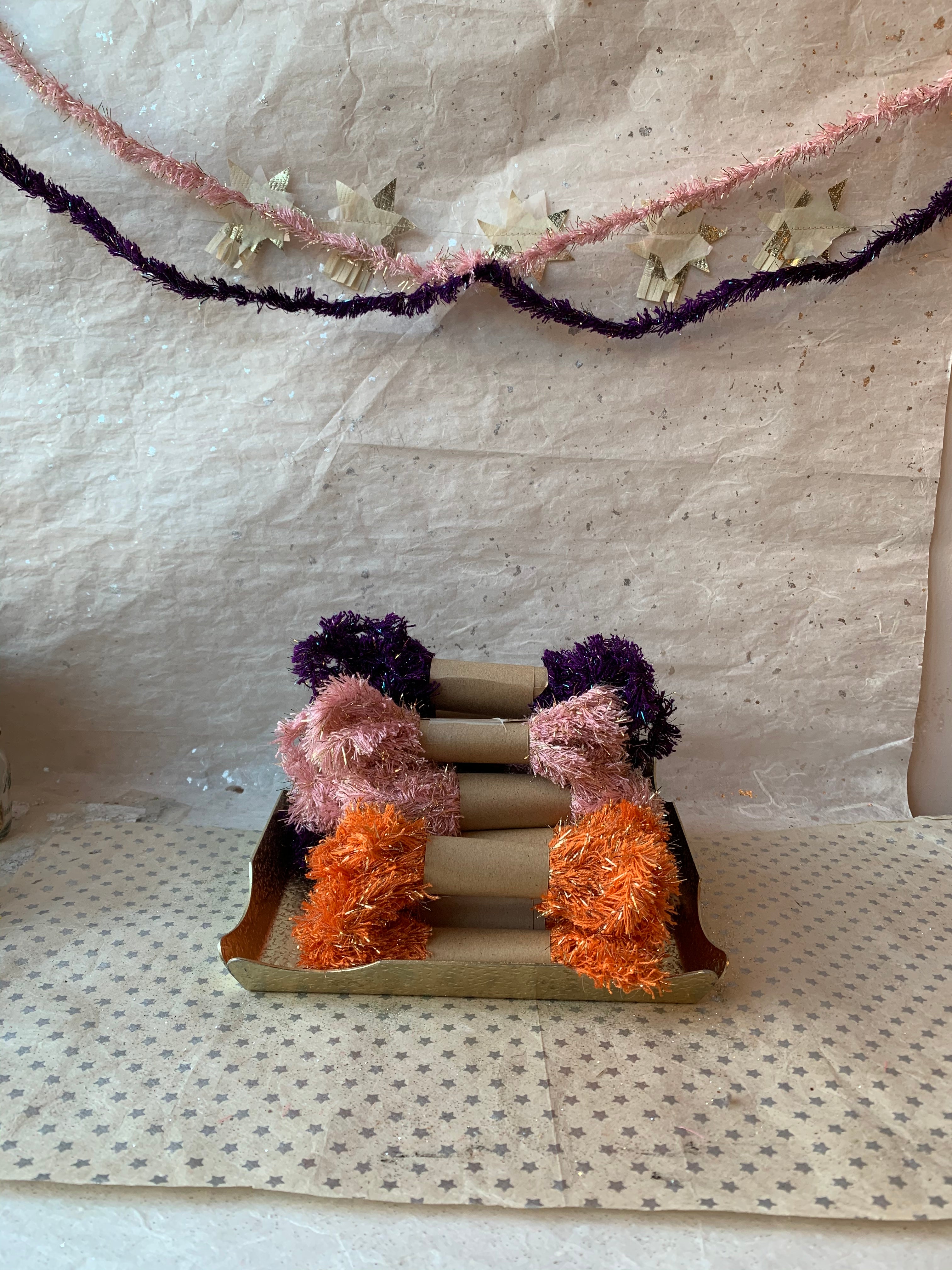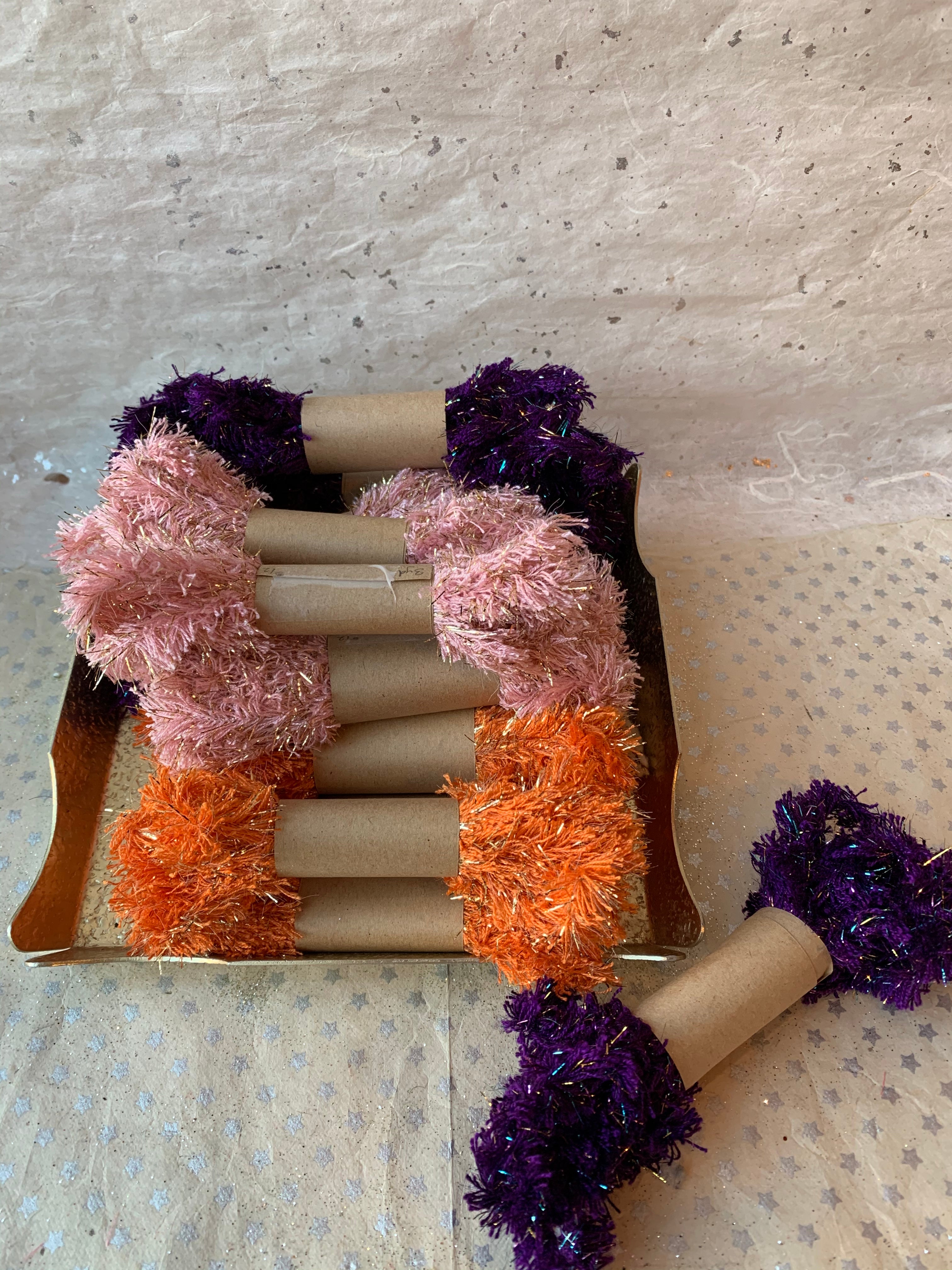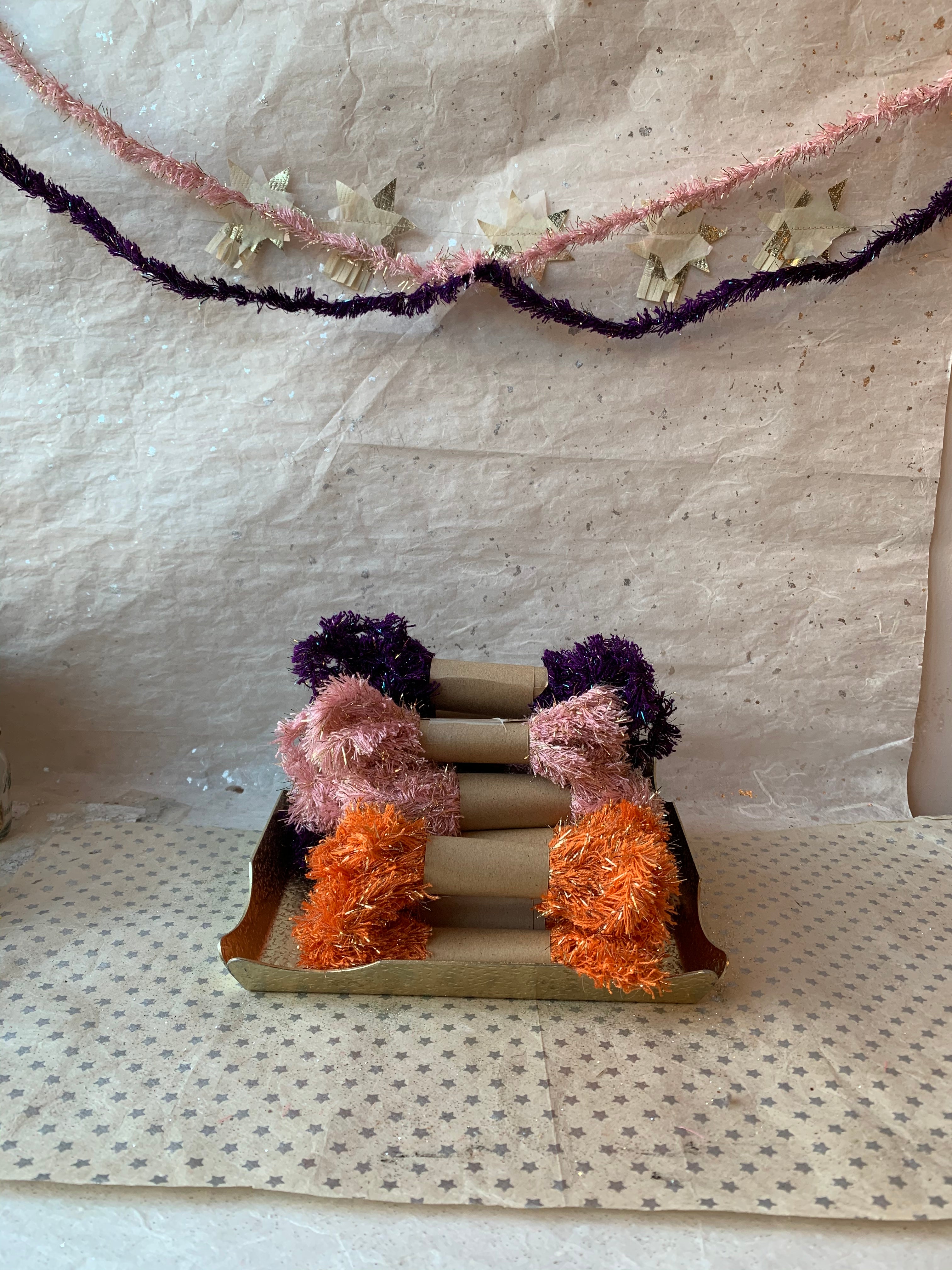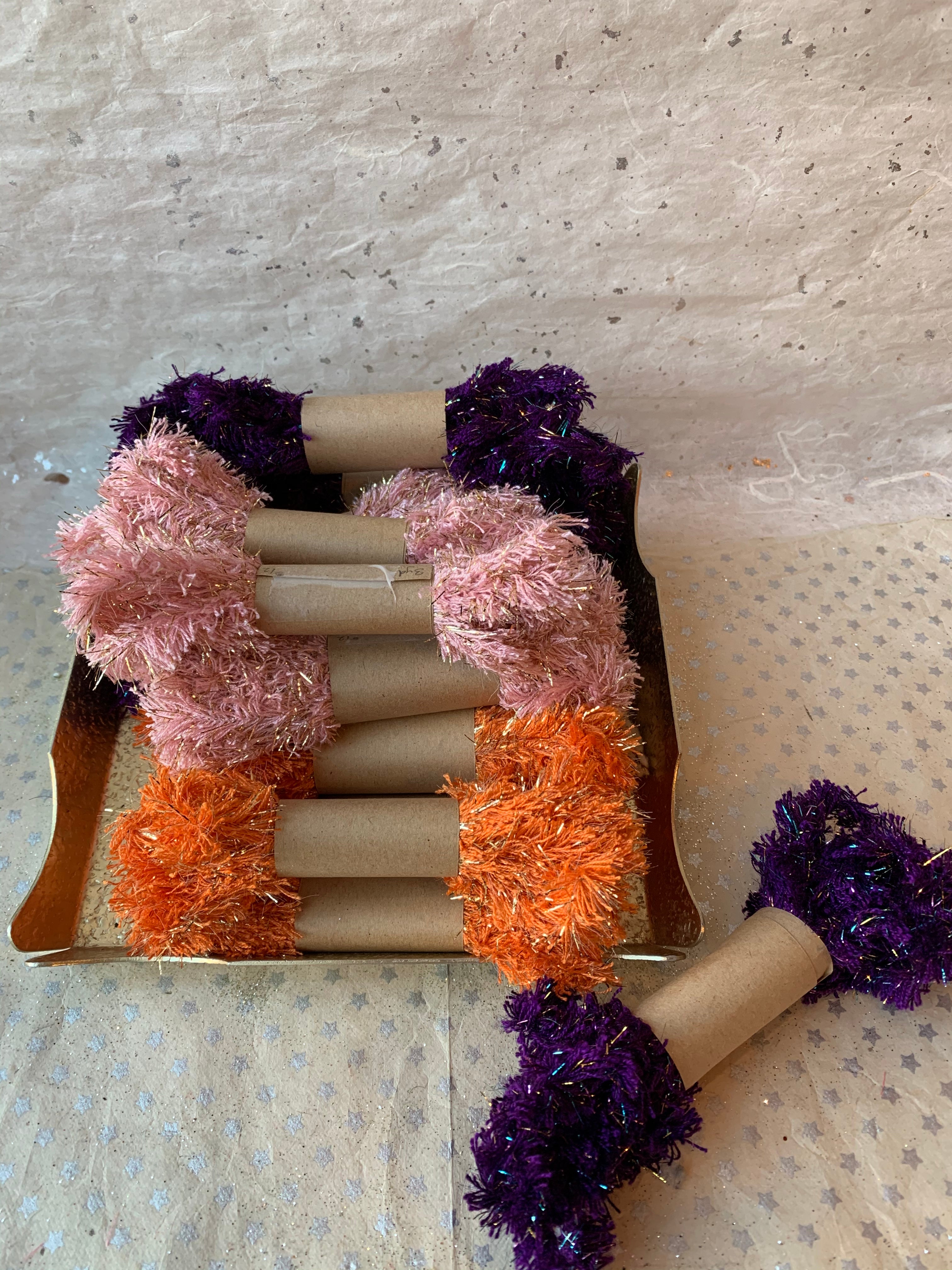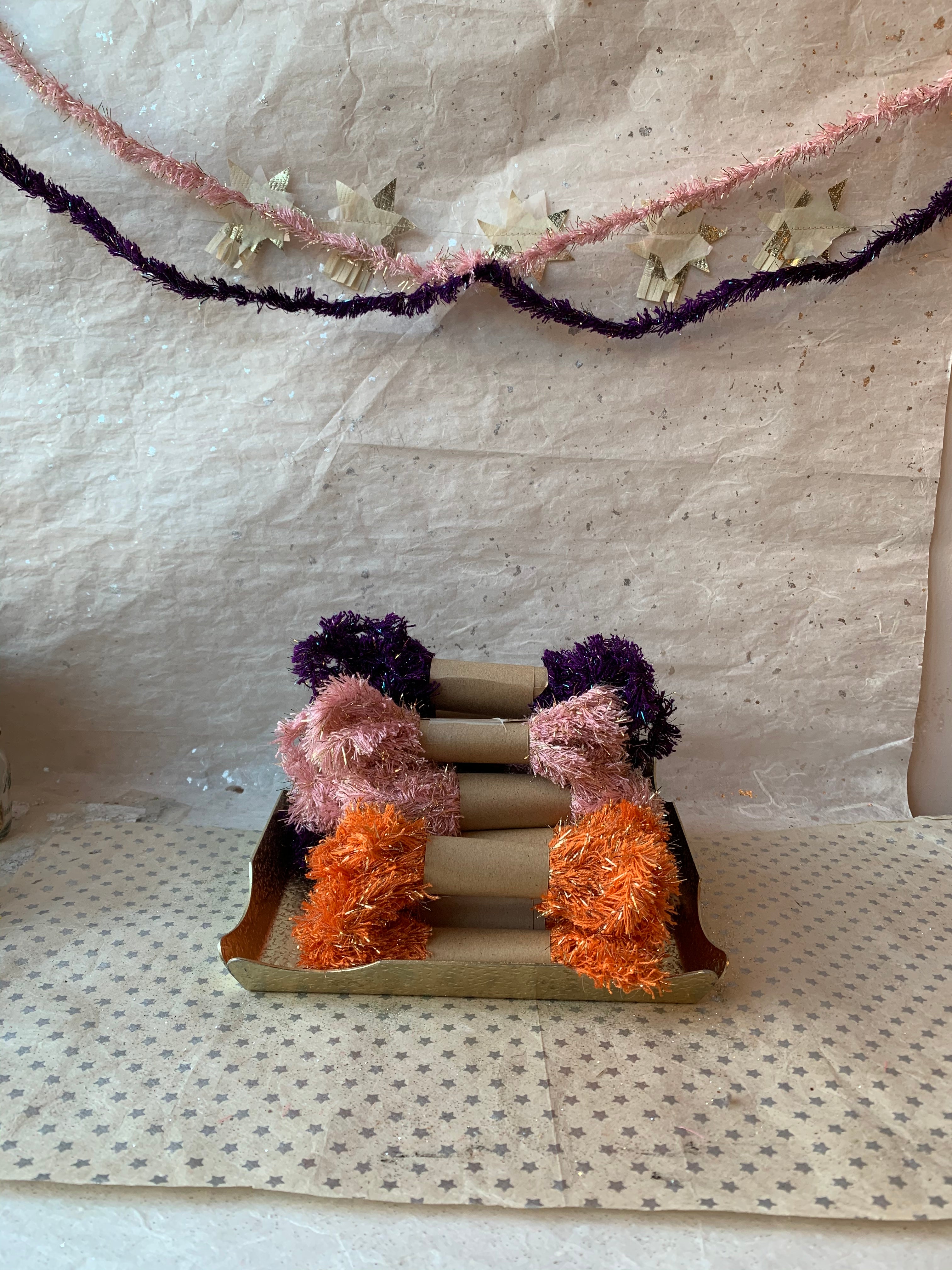 Sparkly Tinsel Trim
We were so fortunate to discover this stash 'new' old stock of sparkly ropes!  Fuzzy colorful trimmings in 3 color combinations: pink grapefruit, tangerine and grape-all twinkling with a mix of metallic threads running through them!
wonderful for tree-trimming, festooning or gift wrapping, all year long!
3 yards come bundled together in a paper wrapped sleeve. 

While supplies last.