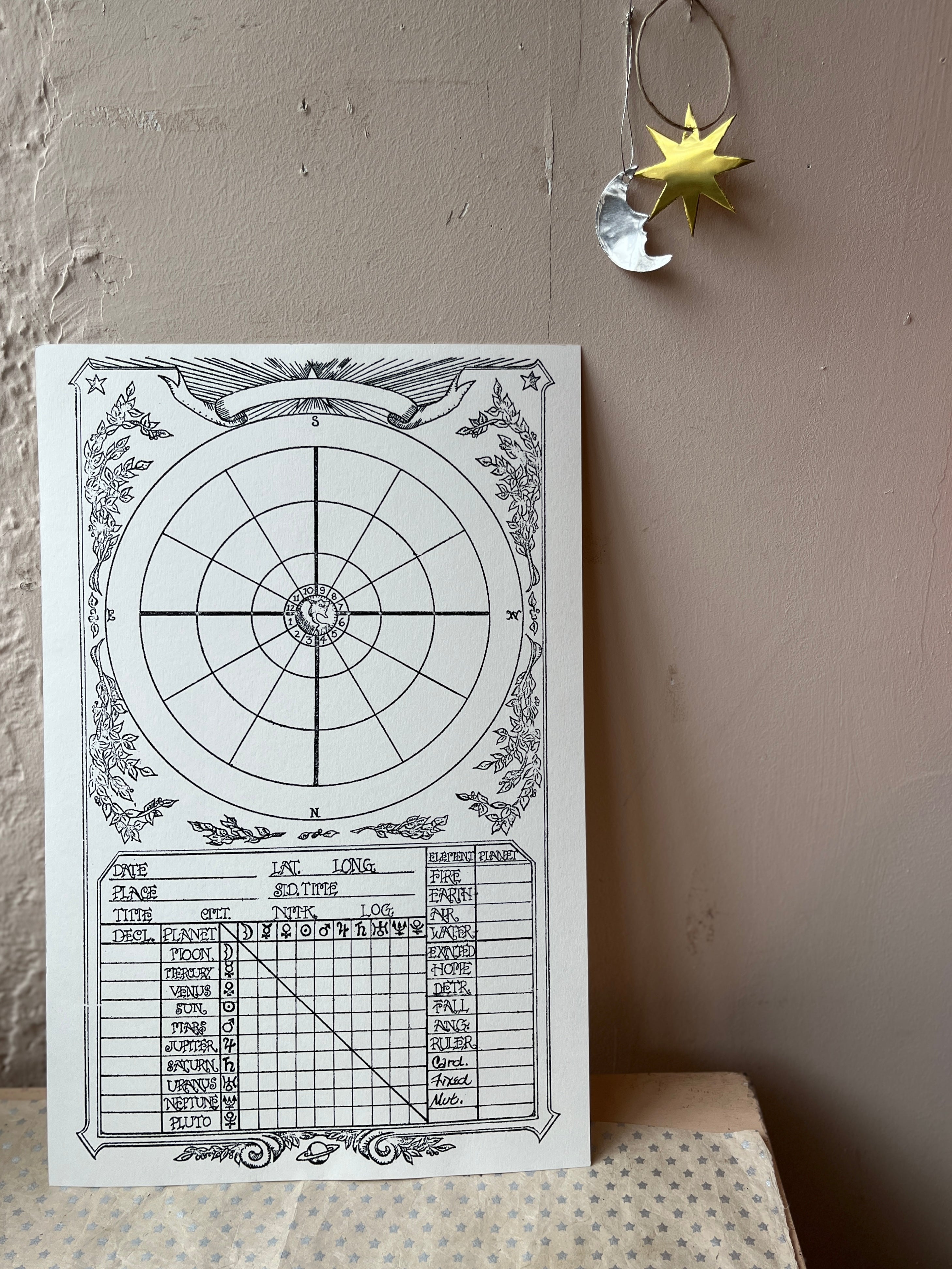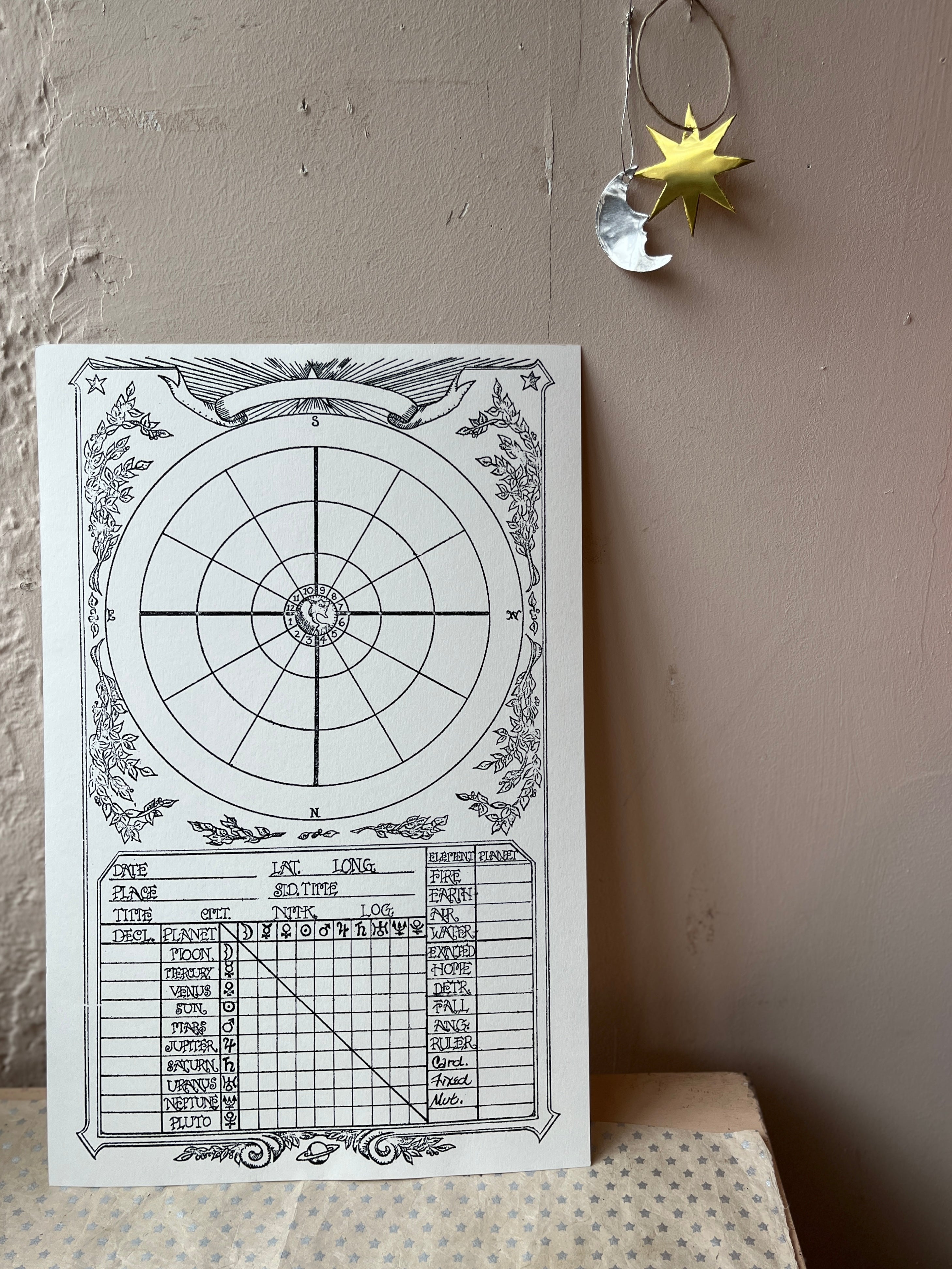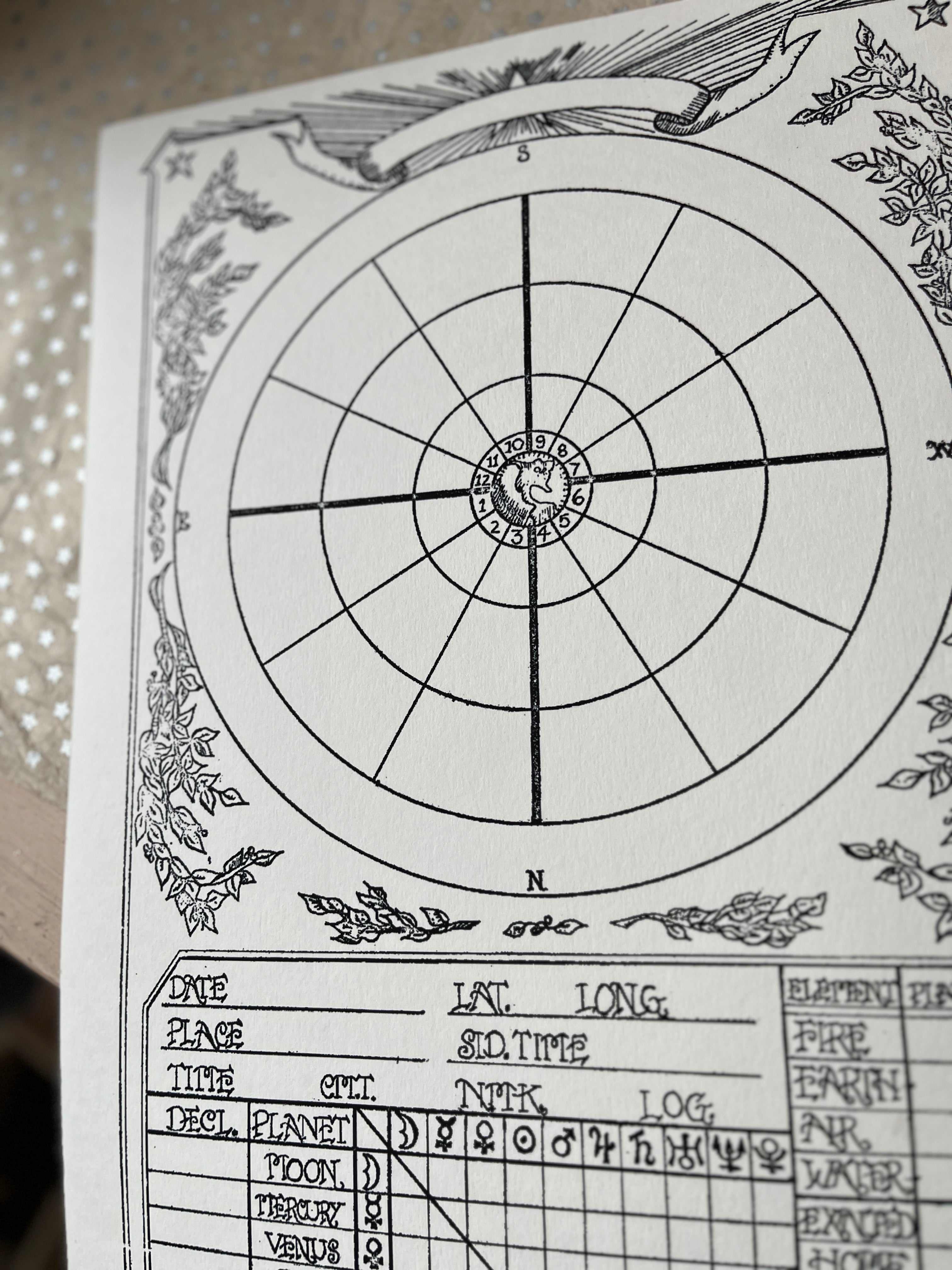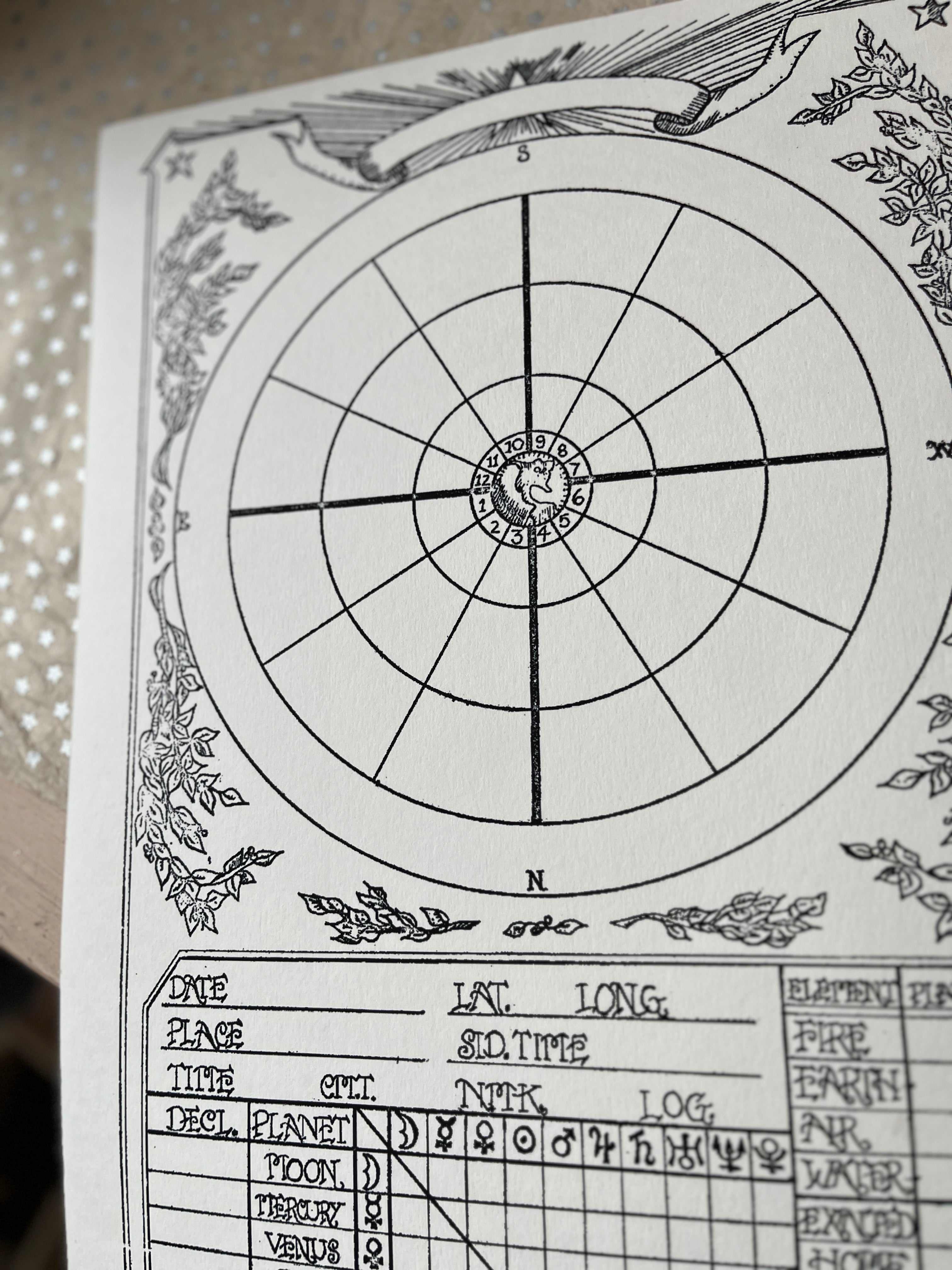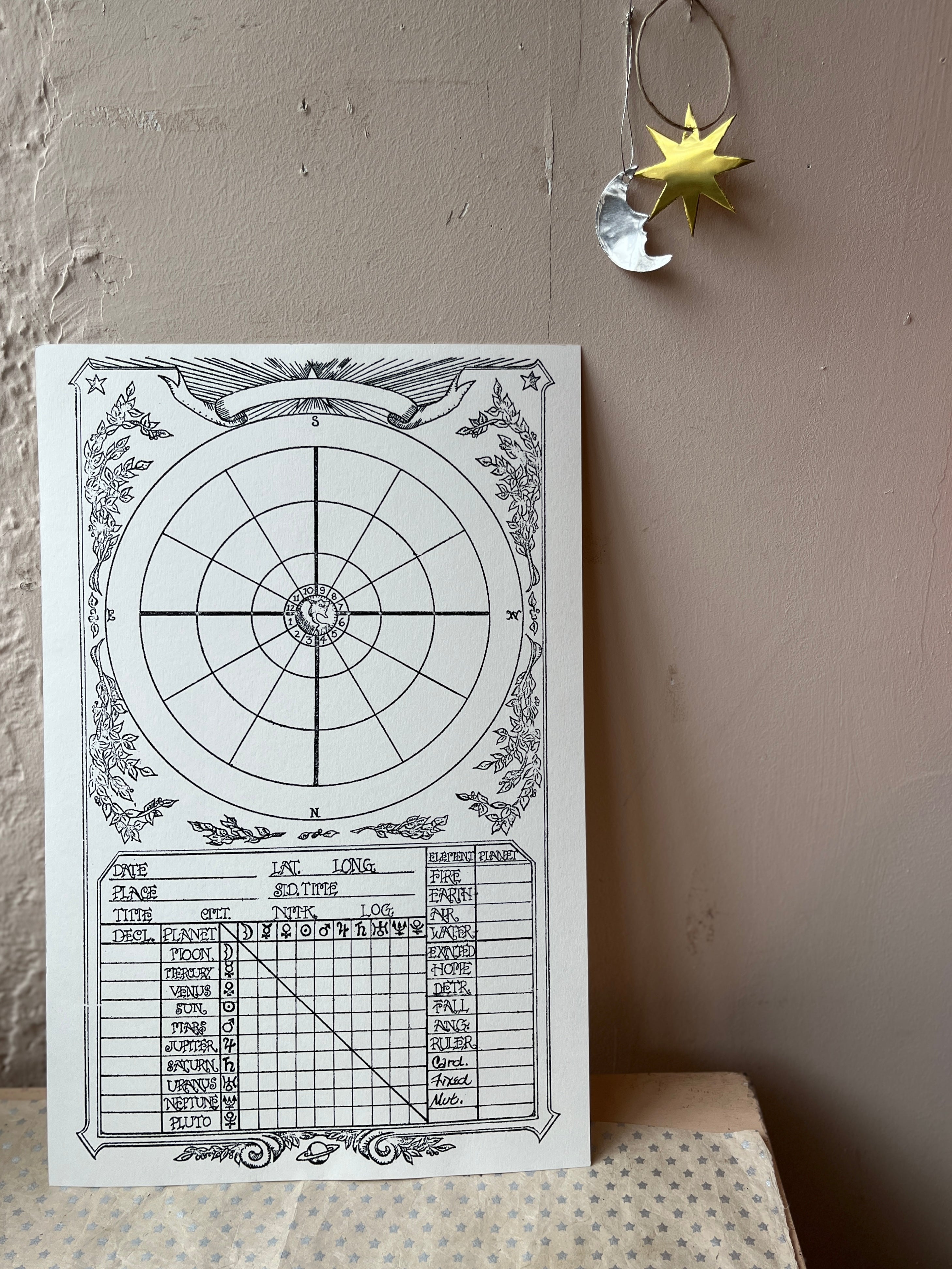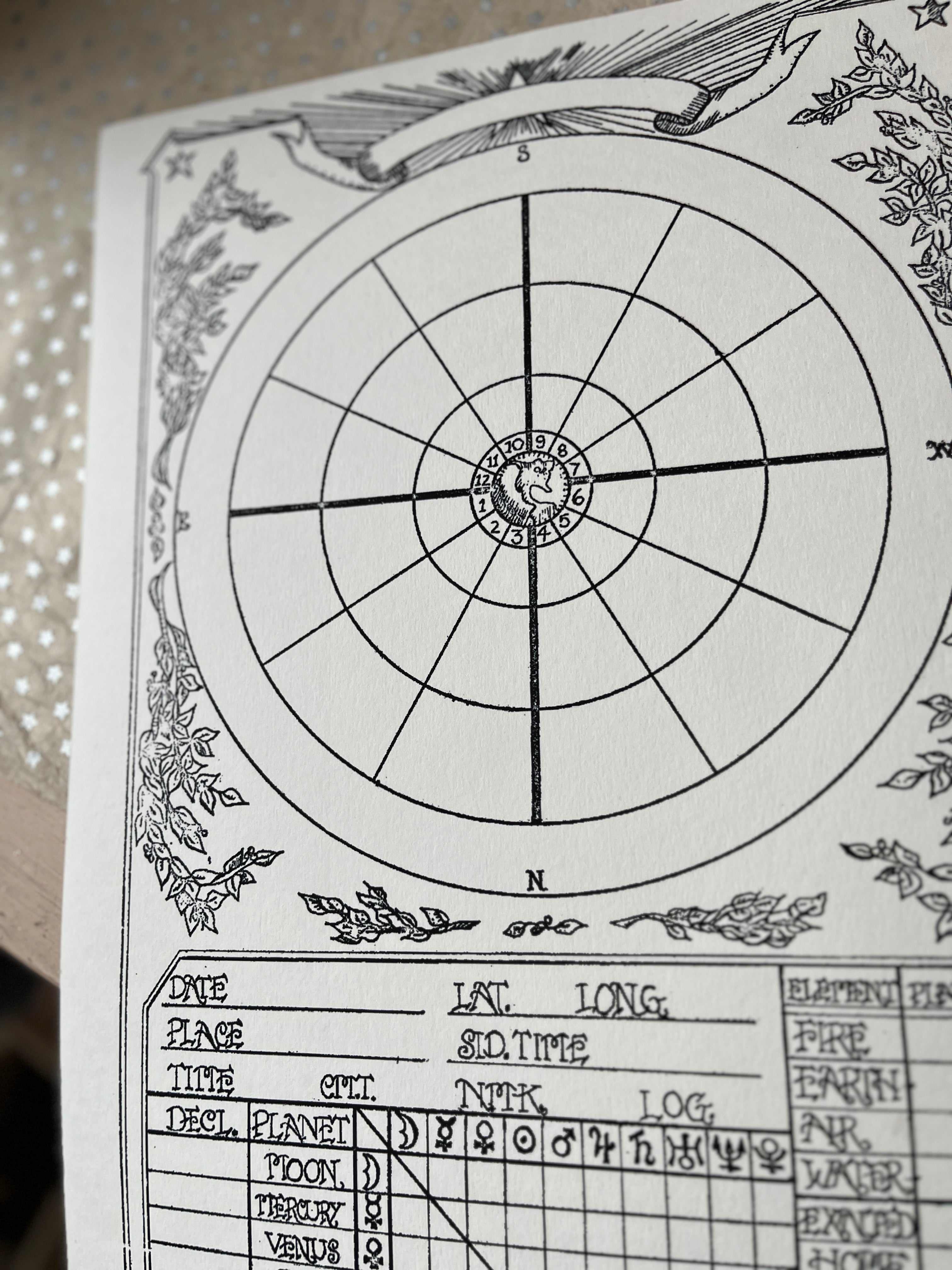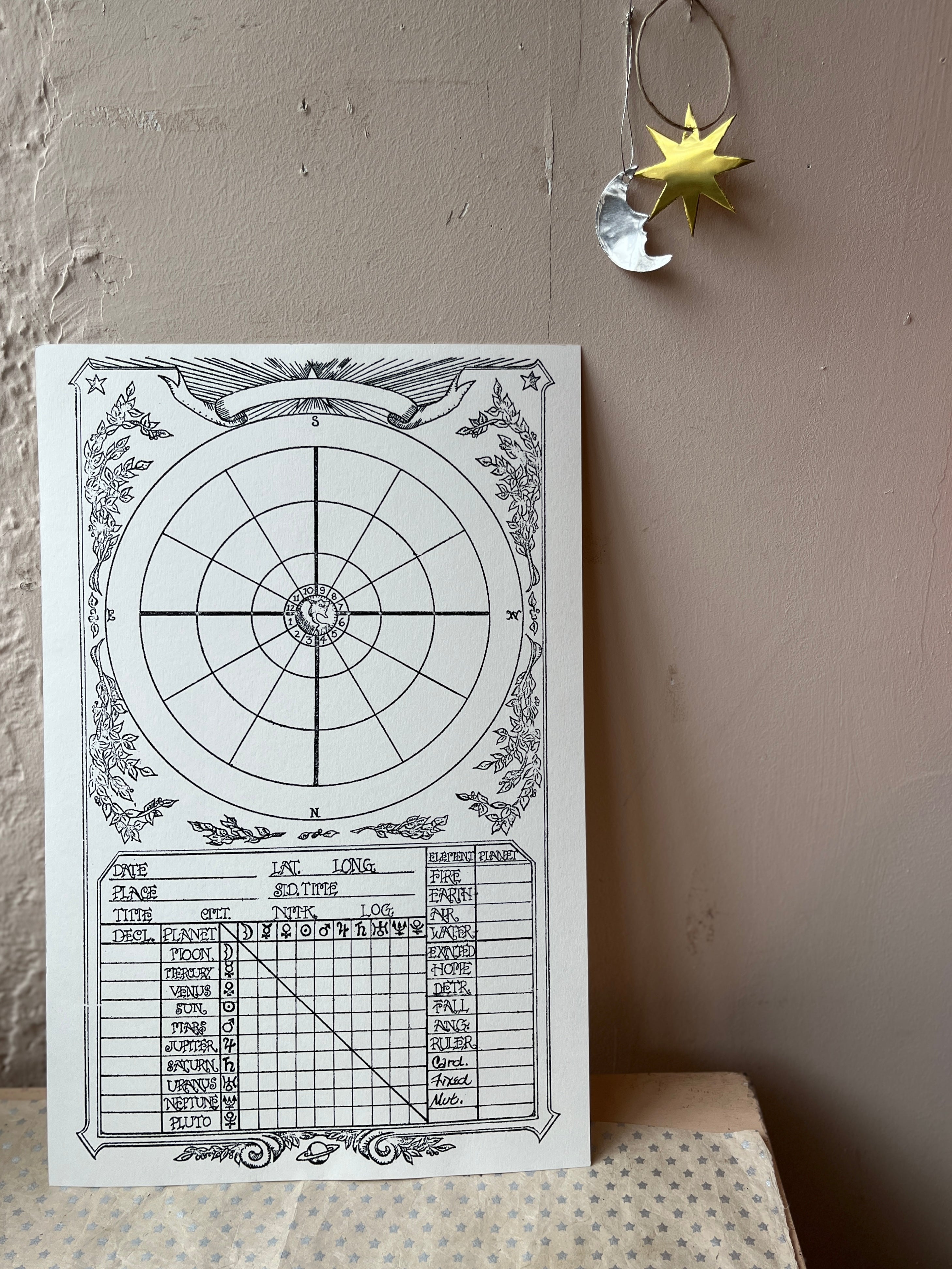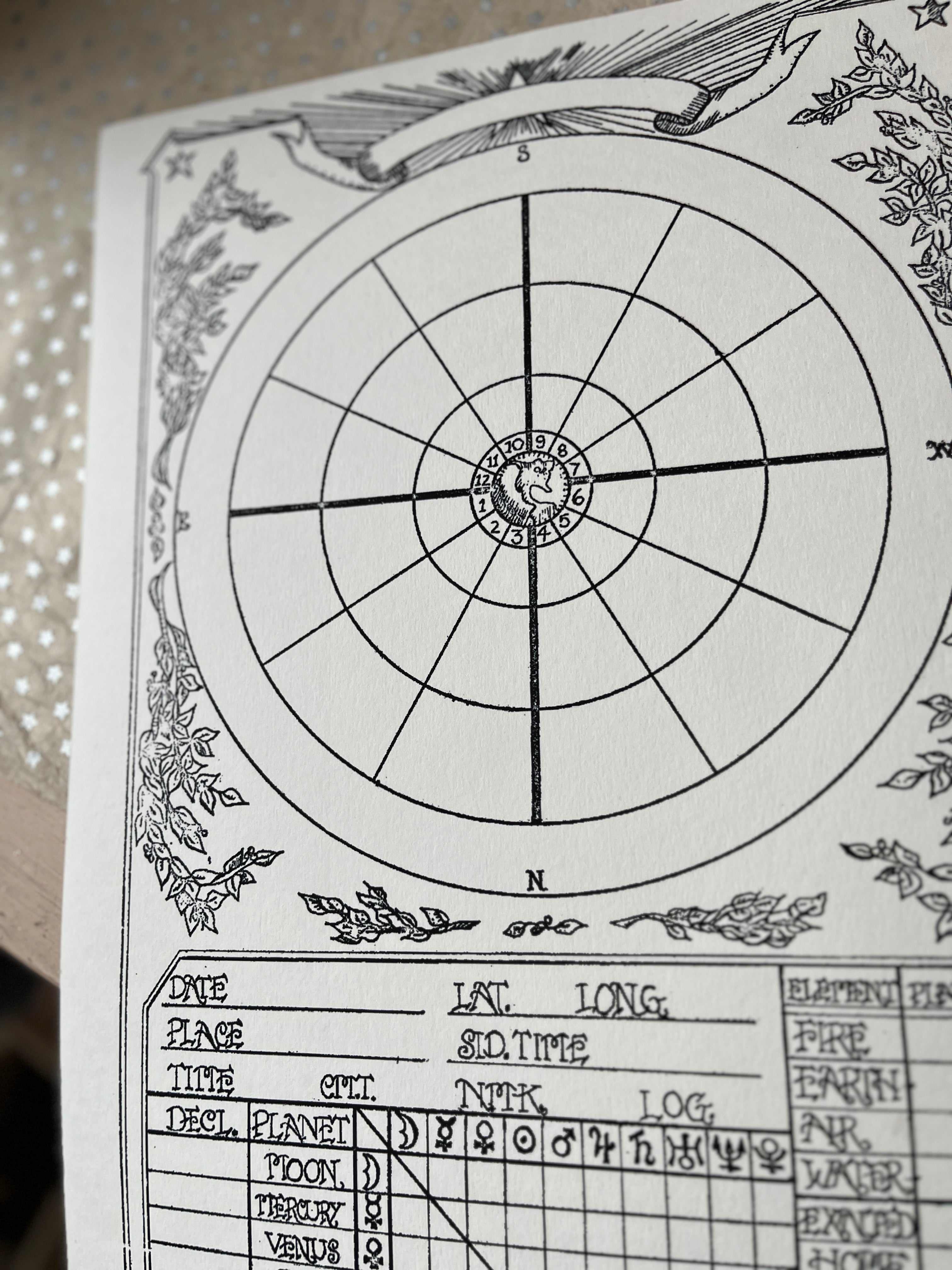 Hand-printed Birth Chart
An adaptation from an original piece of artwork from the 1940's, this chart makes a beautiful gift for new parents or anyone interested in astrology.
A natal birth chart a birth chart is a horoscope or astrological chart that is drawn from the exact time of a person's birth, and it give a revealing glimpse into a person's character by analyzing the position of the planets and the astrological houses during the time of birth along with the person's astrological sign. 

Measures 12x18, and is printed on heavyweight watercolor stock.  Beautiful framed or unframed. Yours to fill in or customizable when provided details: name, date, time and location of birth. Email us at info@shopparcel.com to provided specifications.