Please remember that we are a small business and every order is packed with care. There is a 3-5 day processing time before your order will ship. Selecting expedited shipping will not expediate the processing of your order. For more details please see our about page.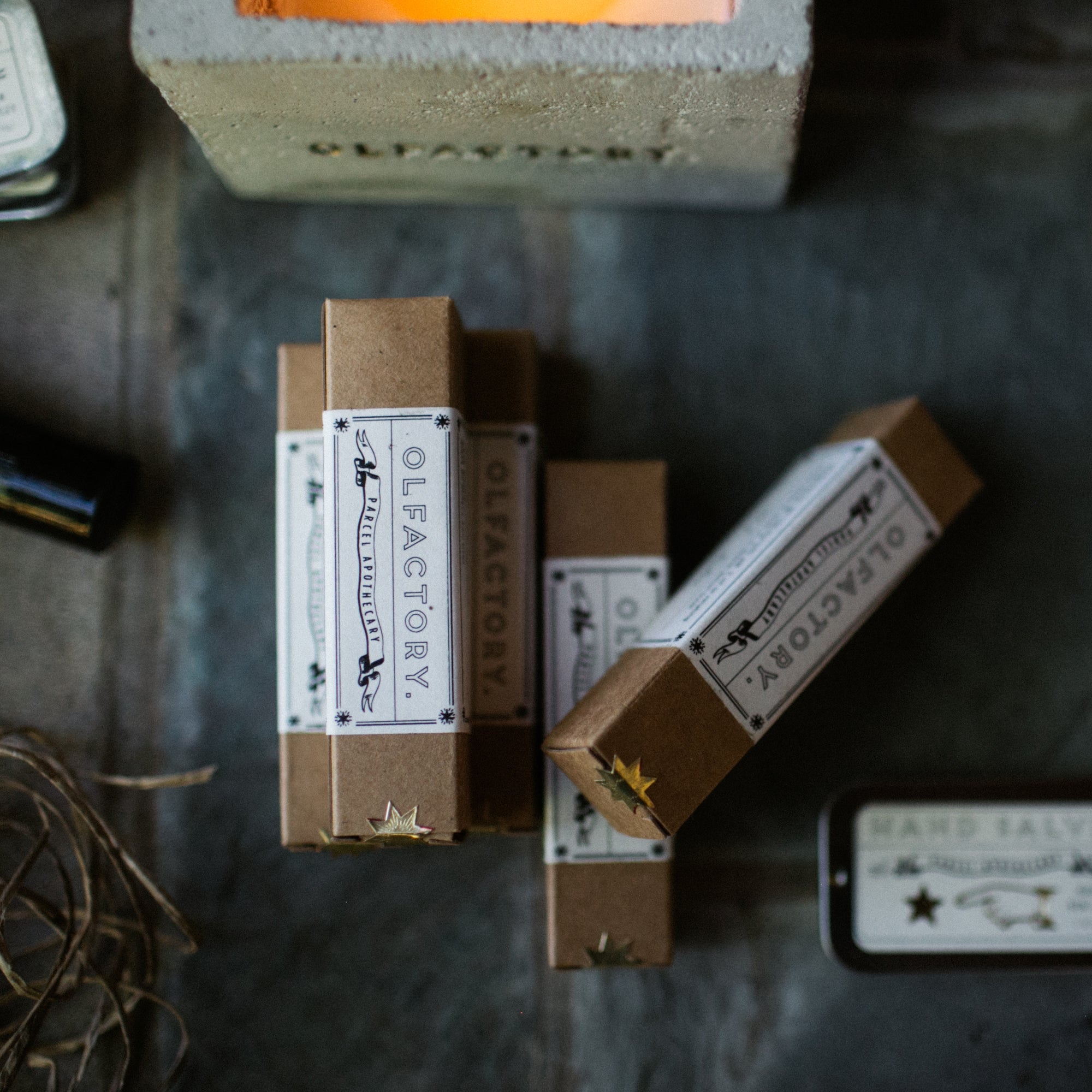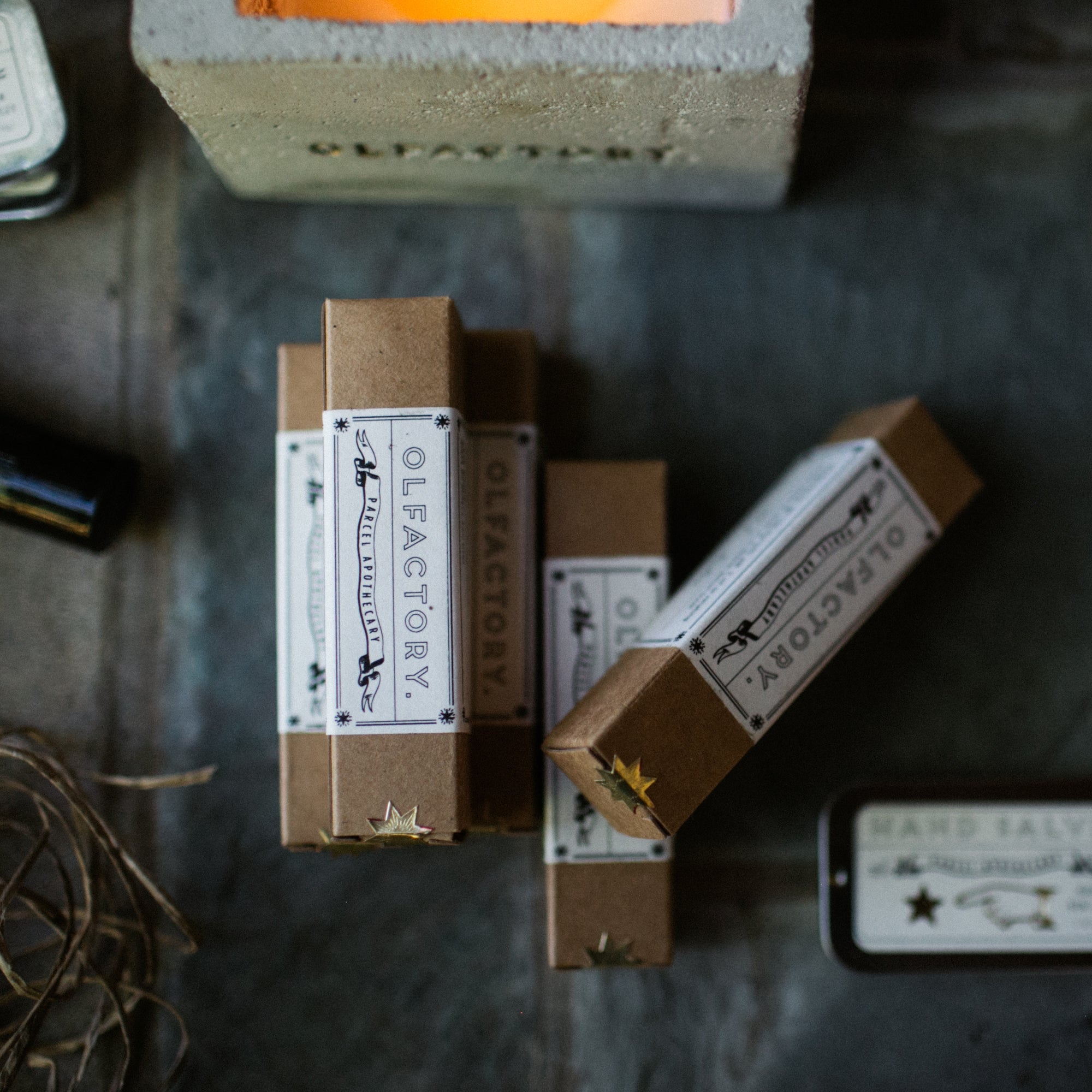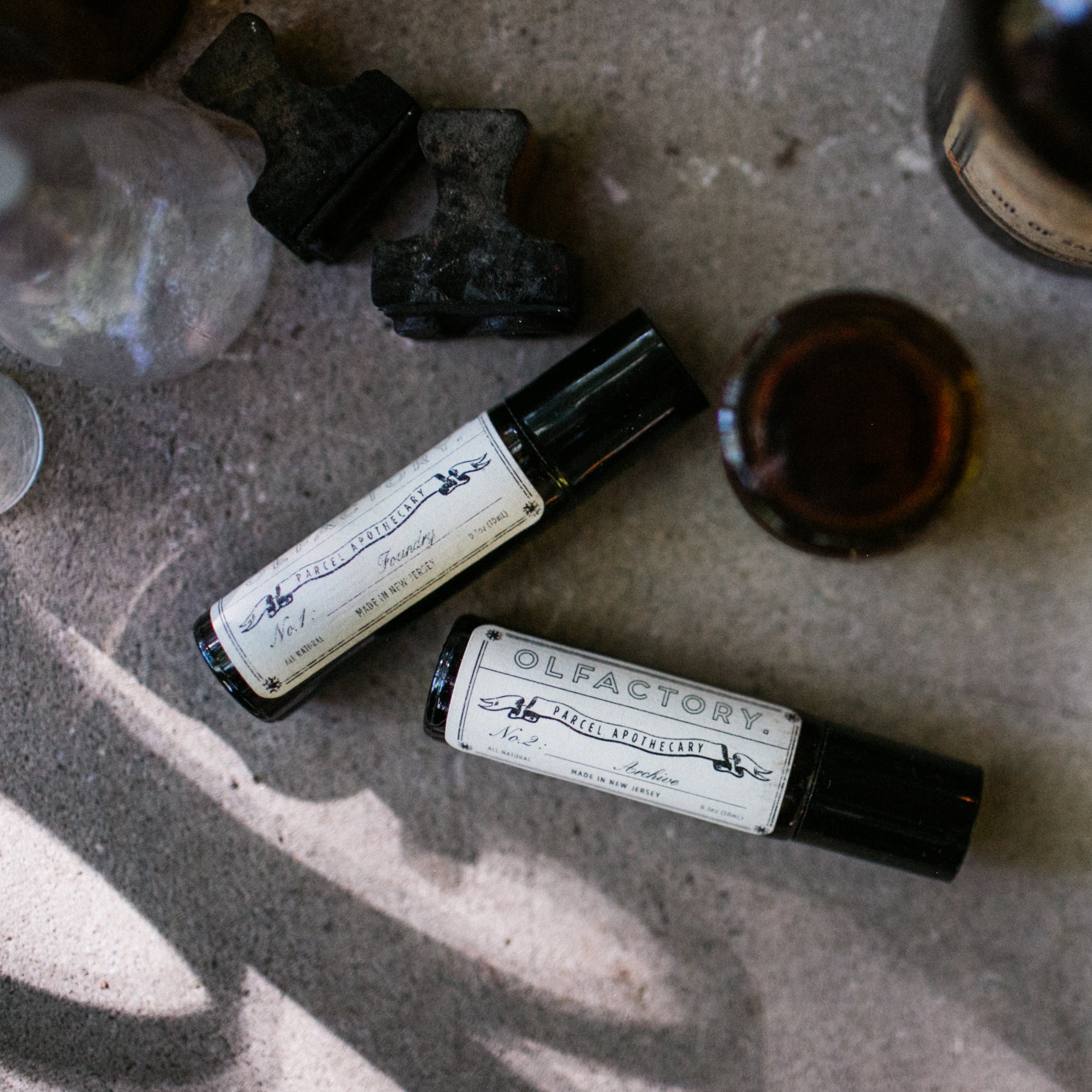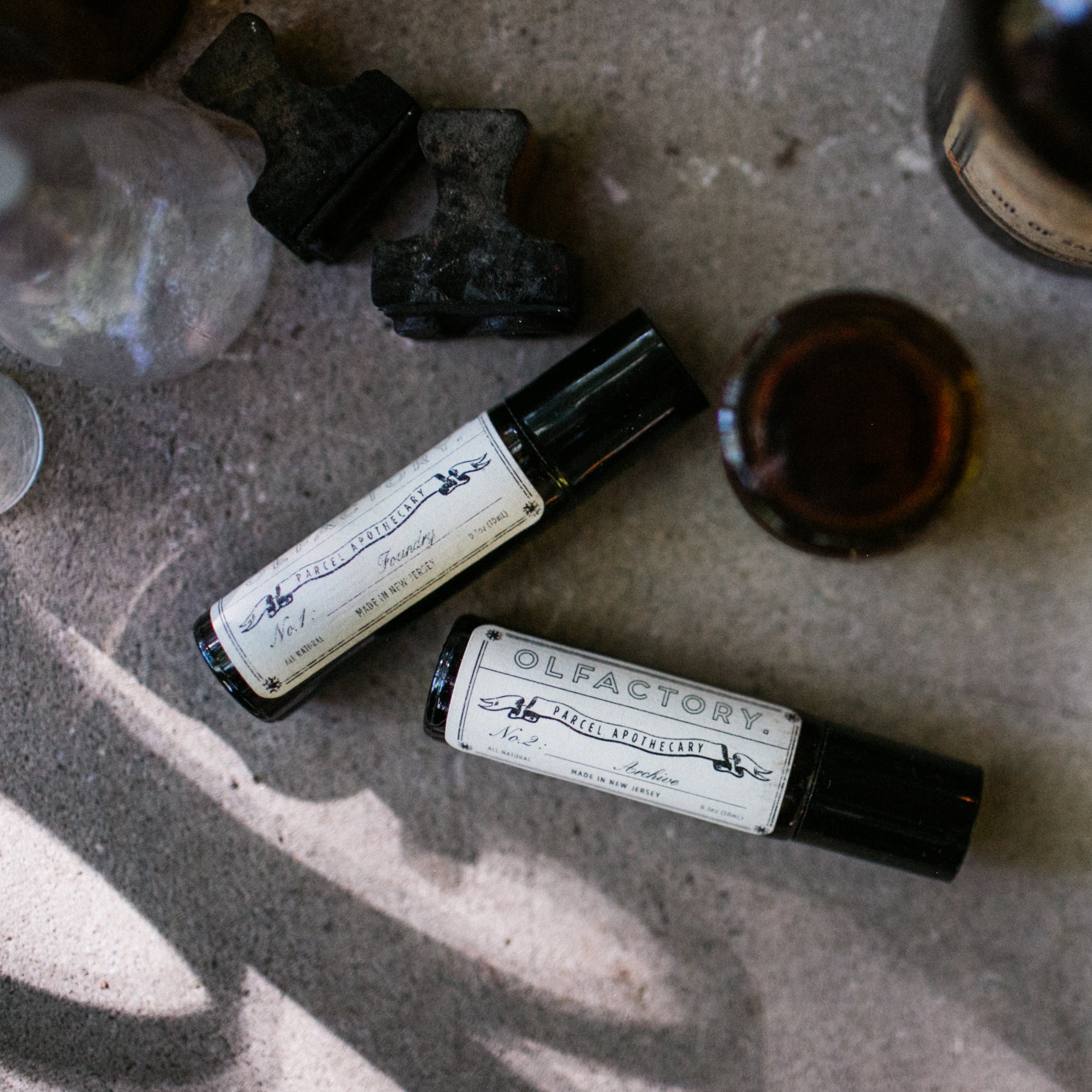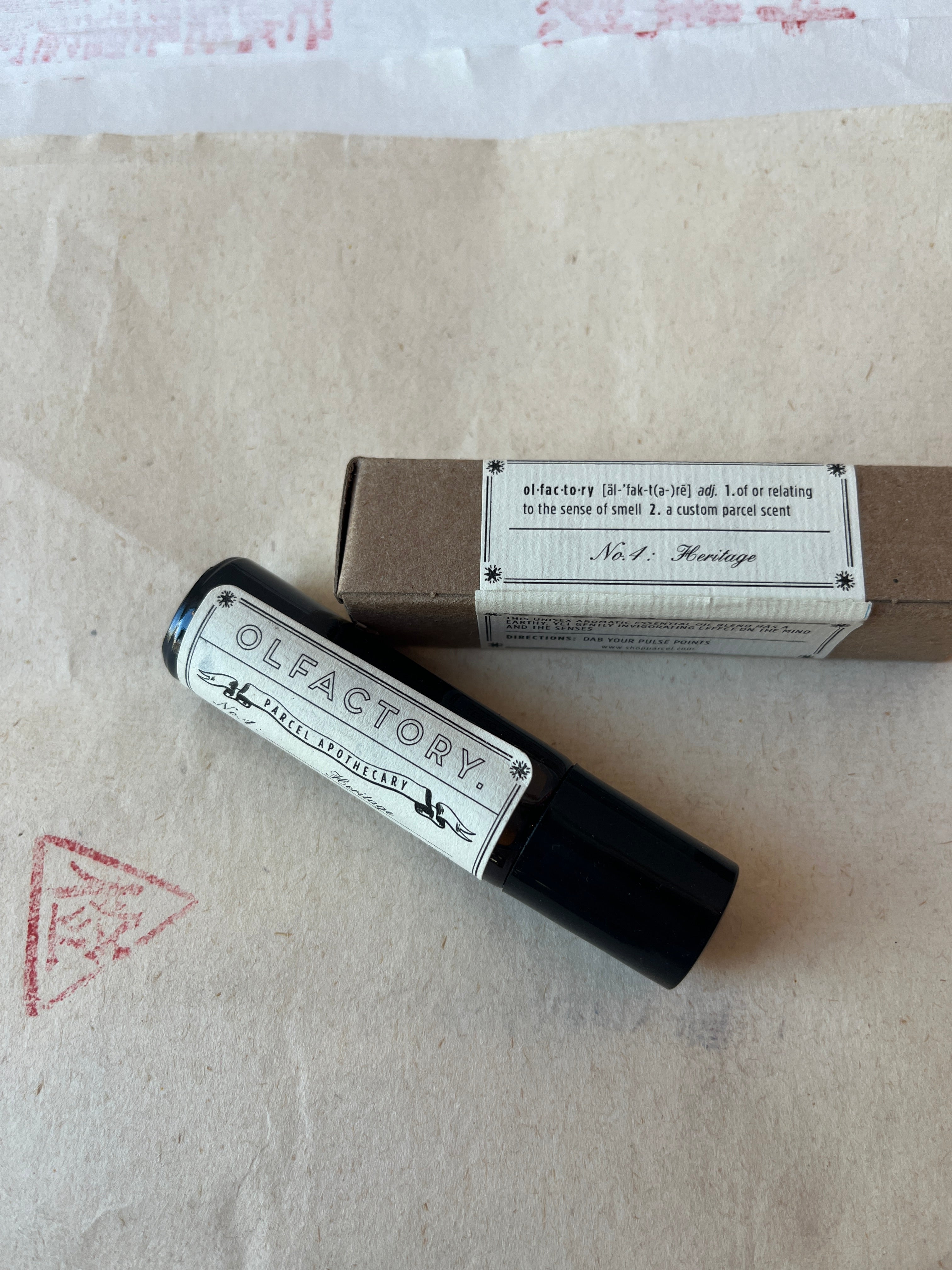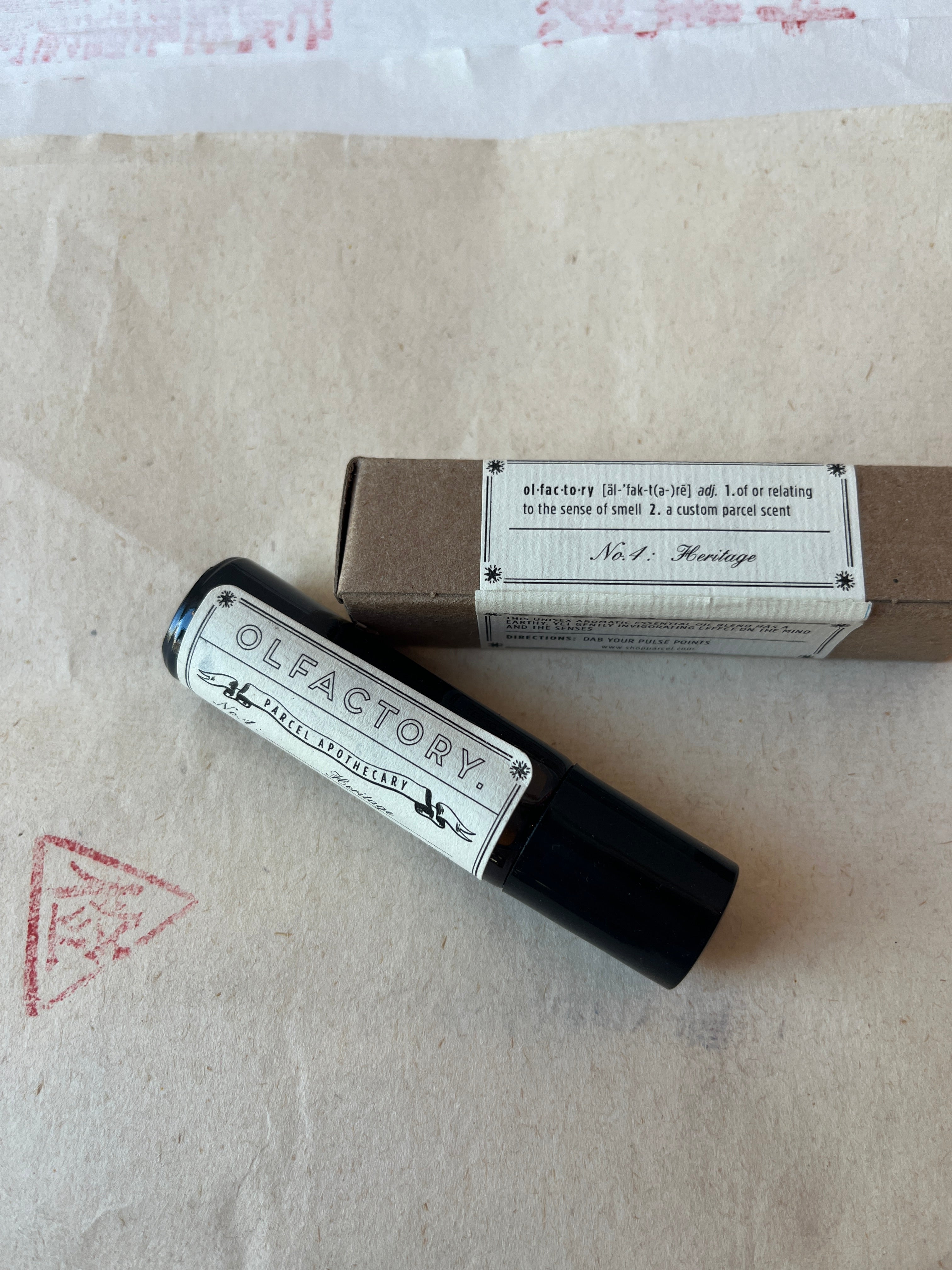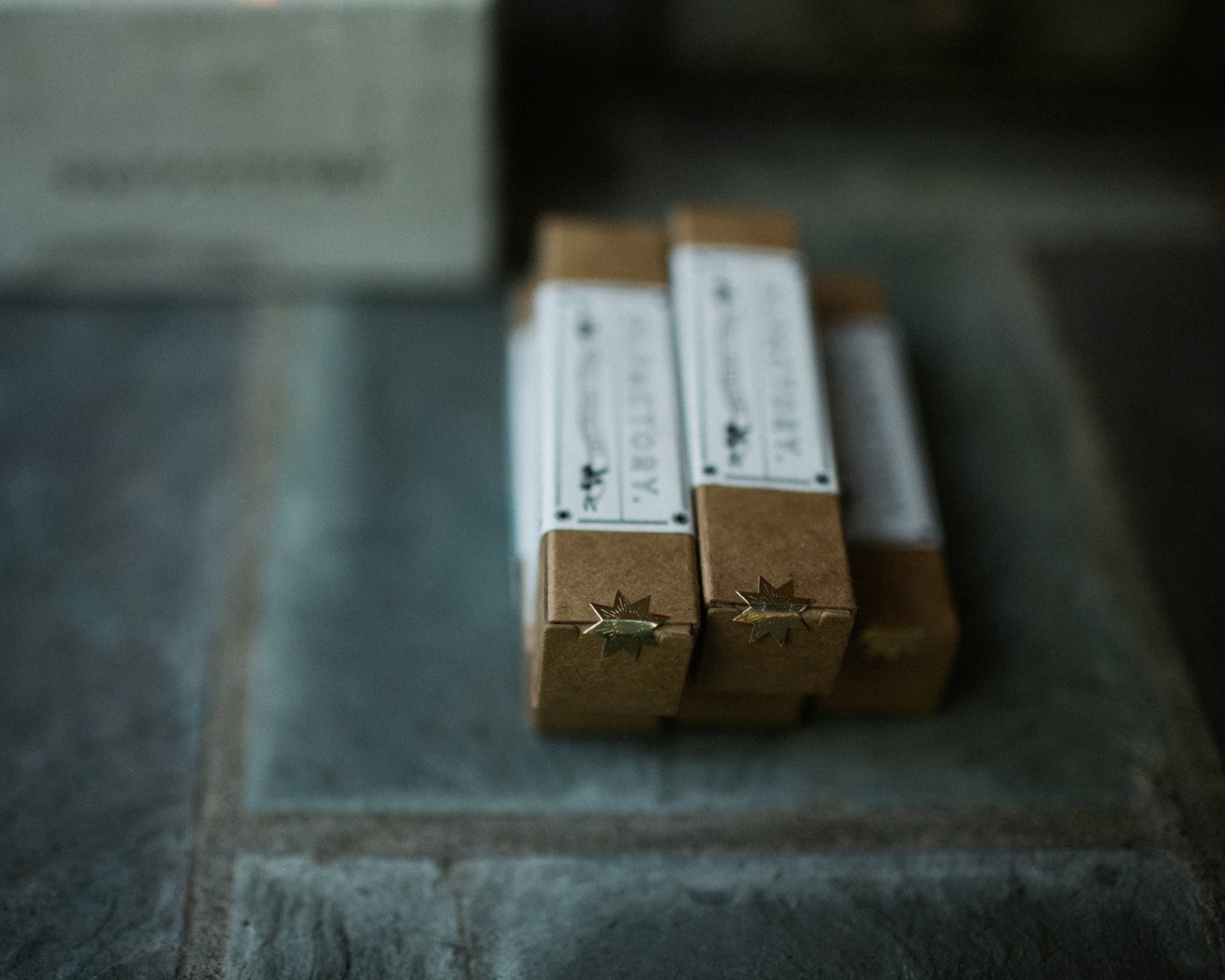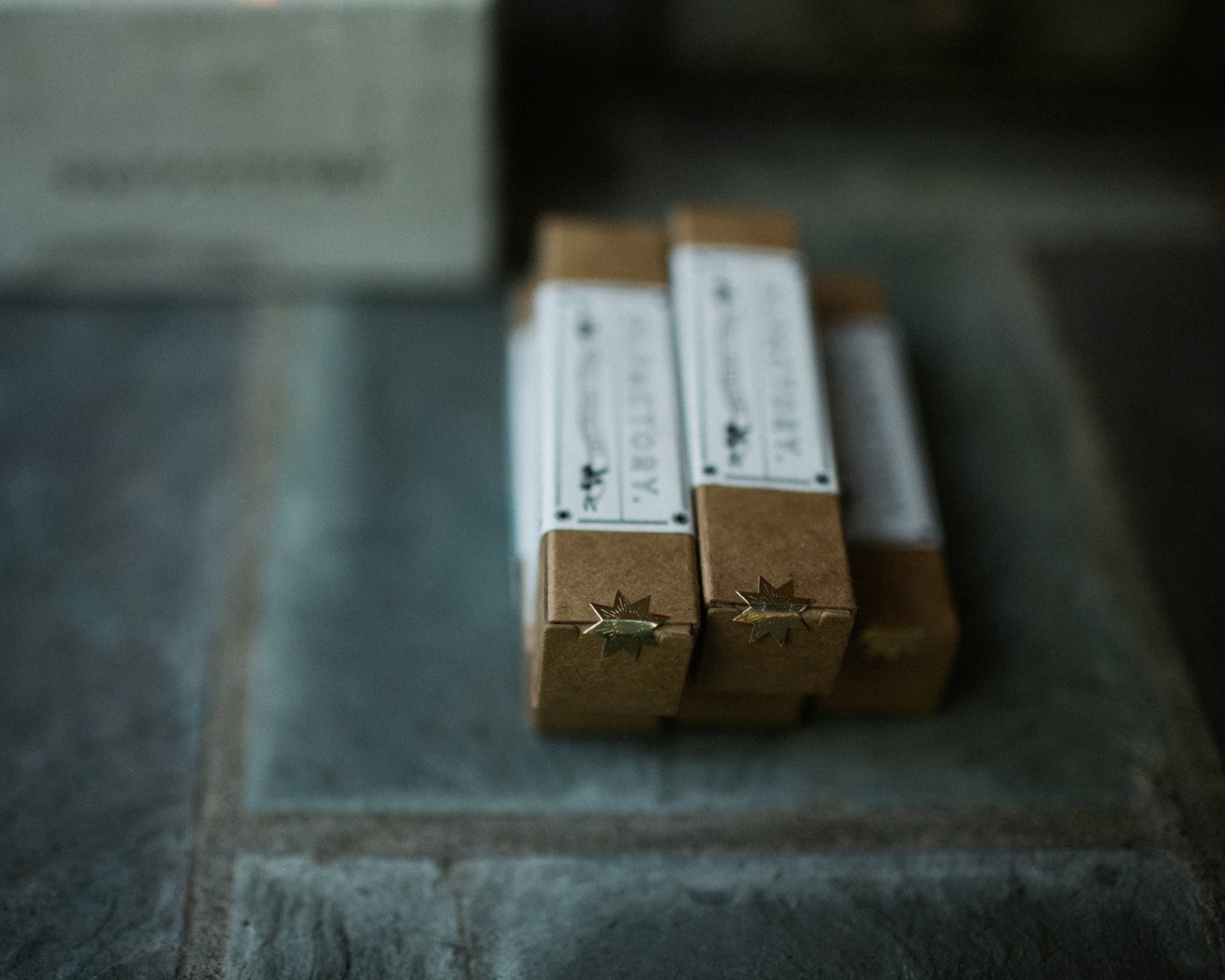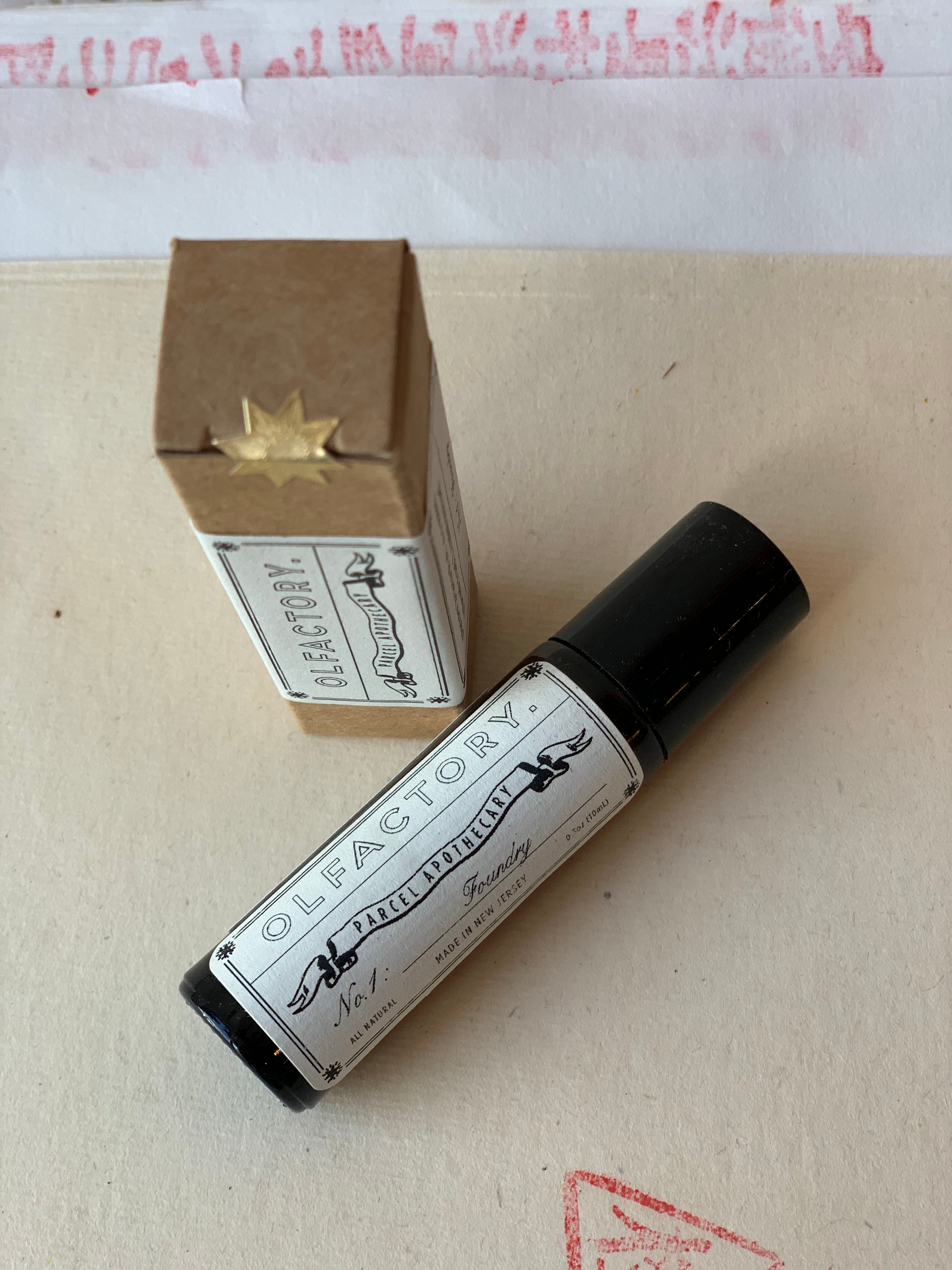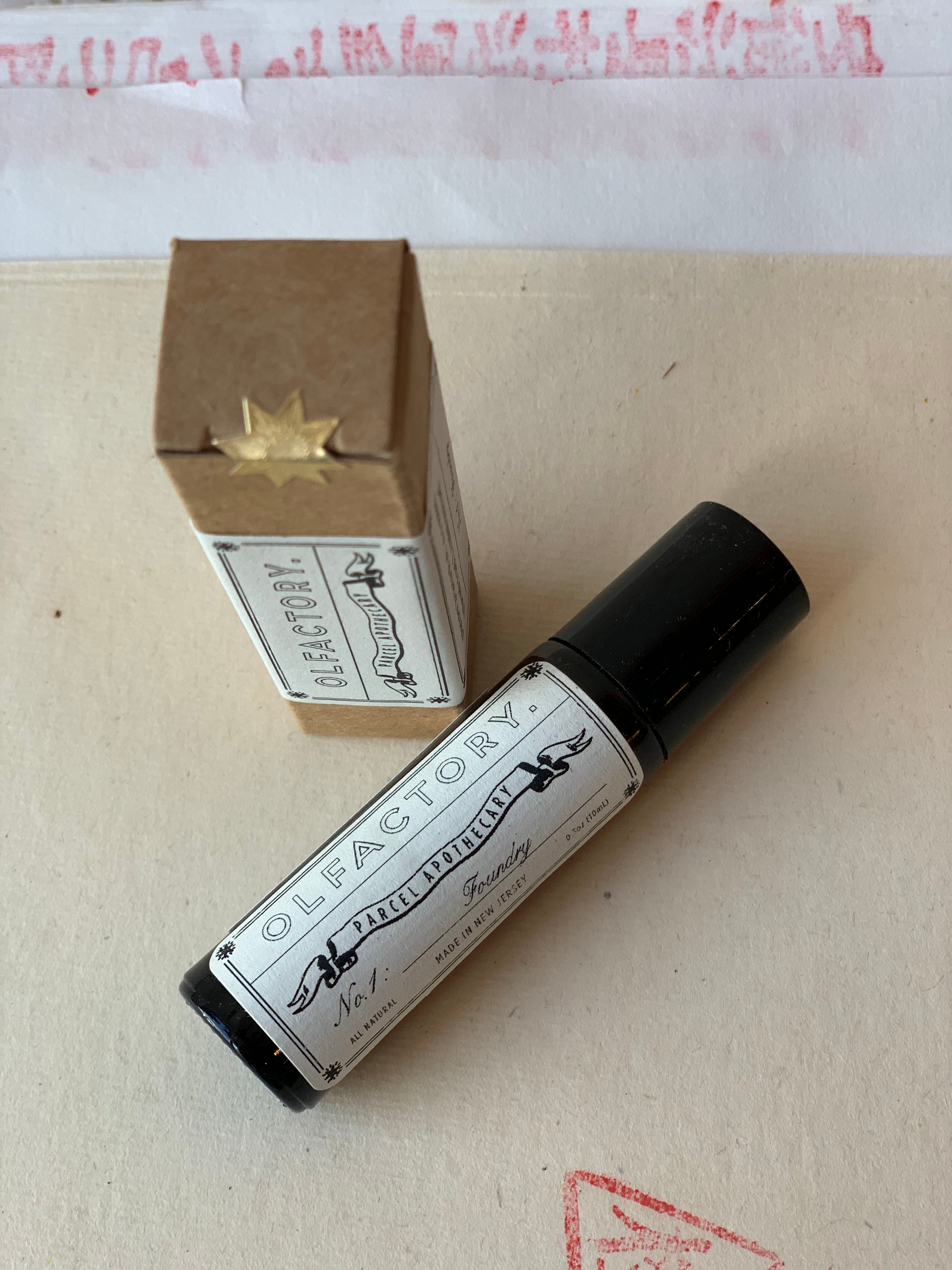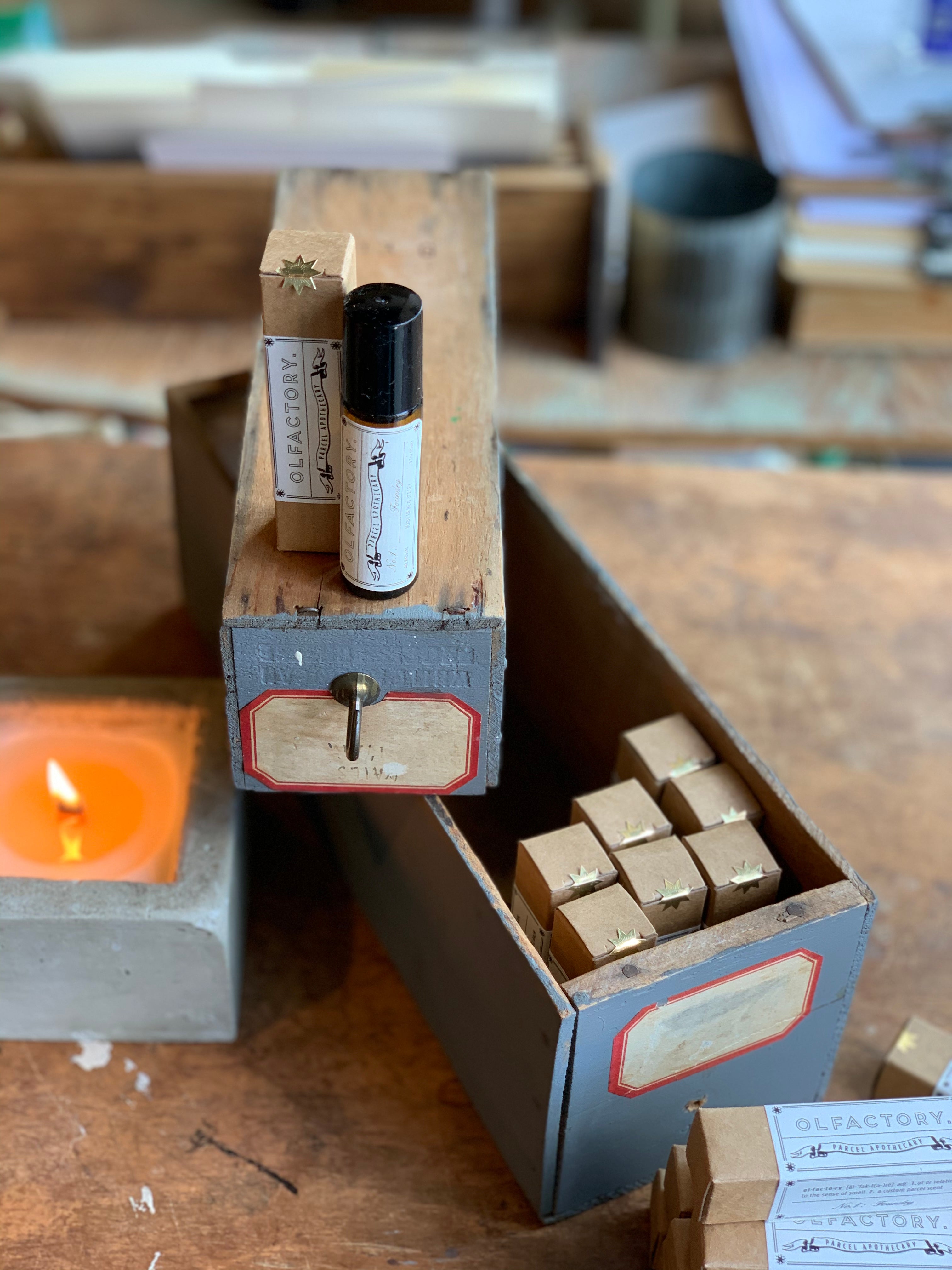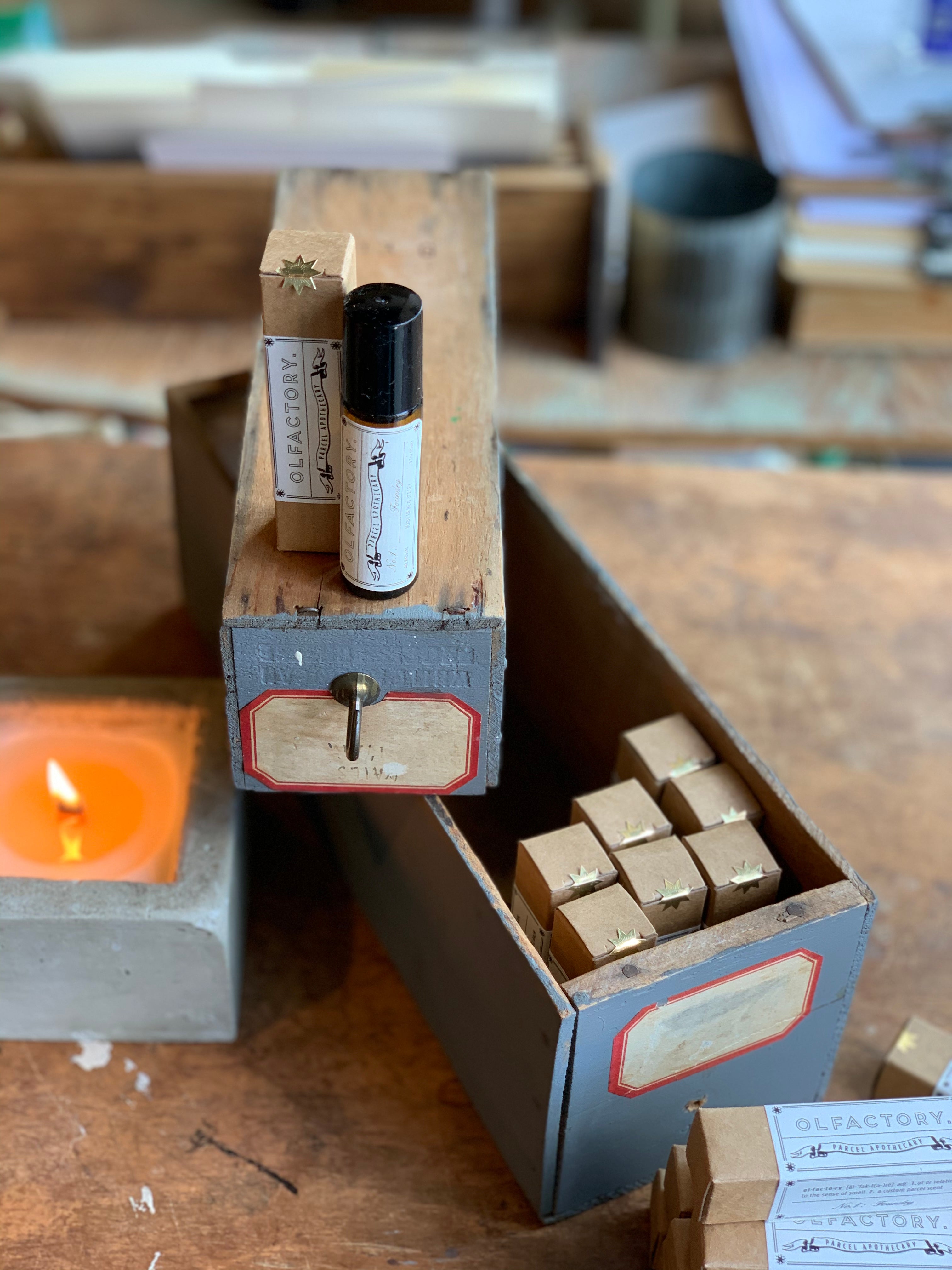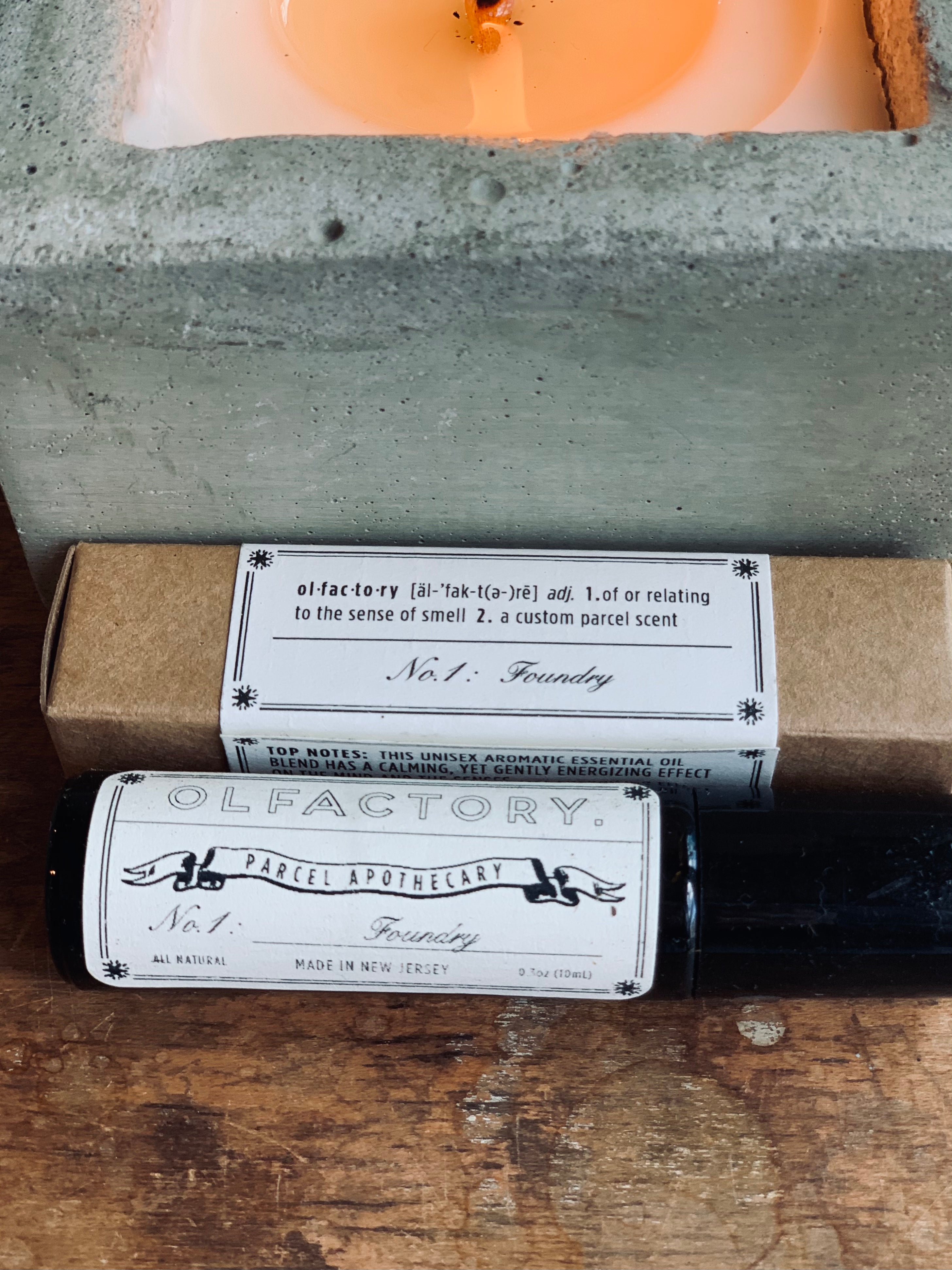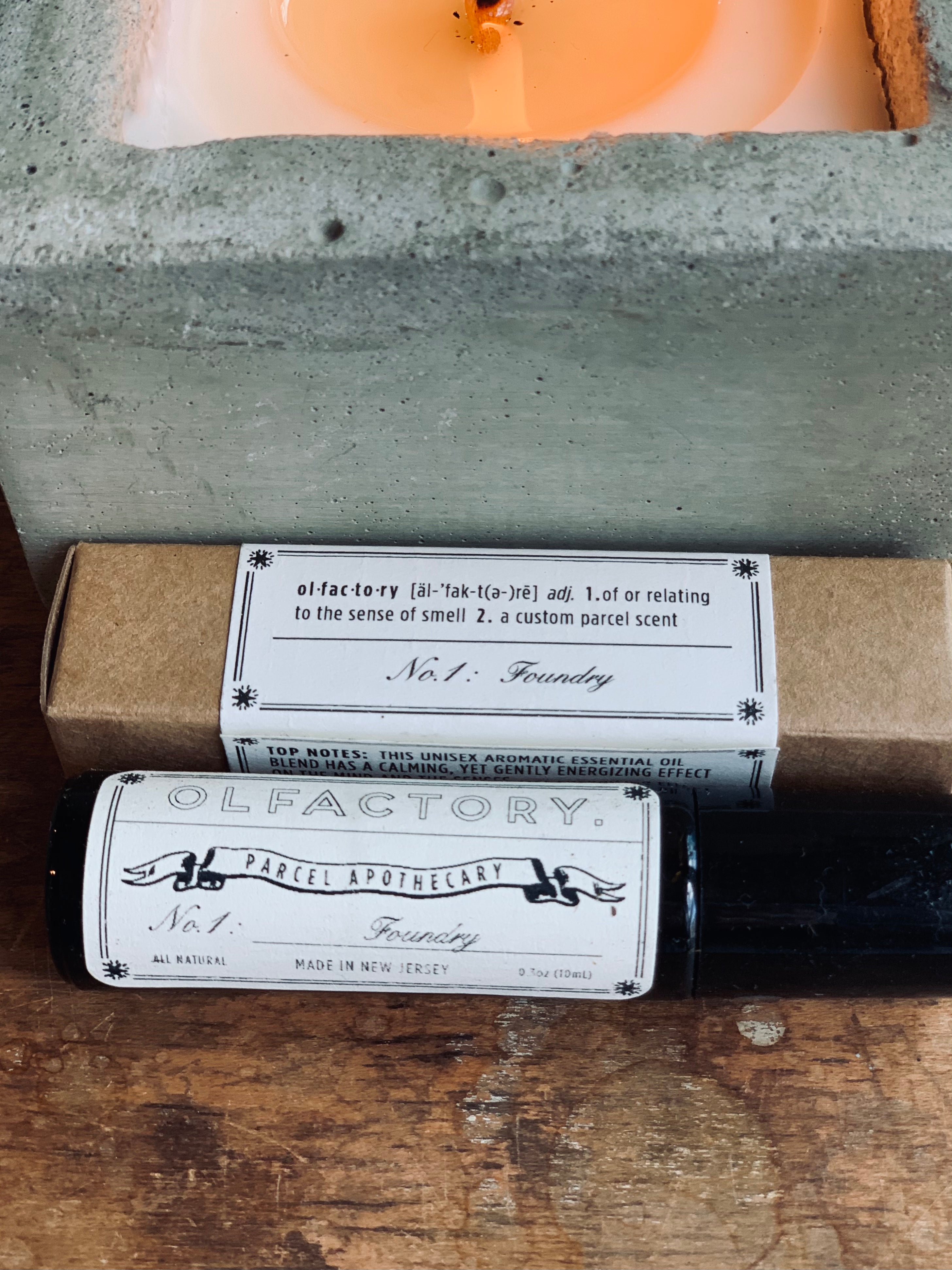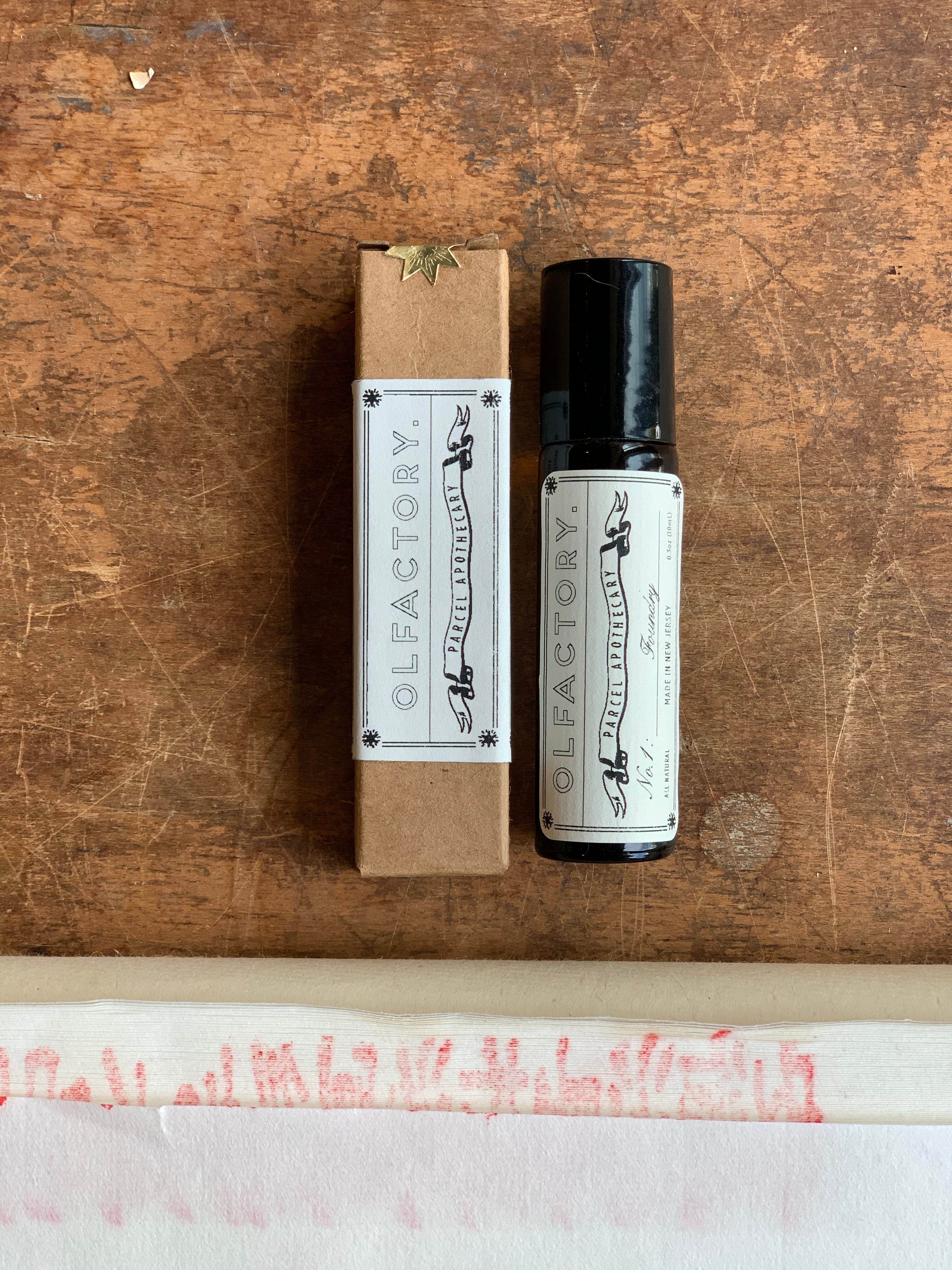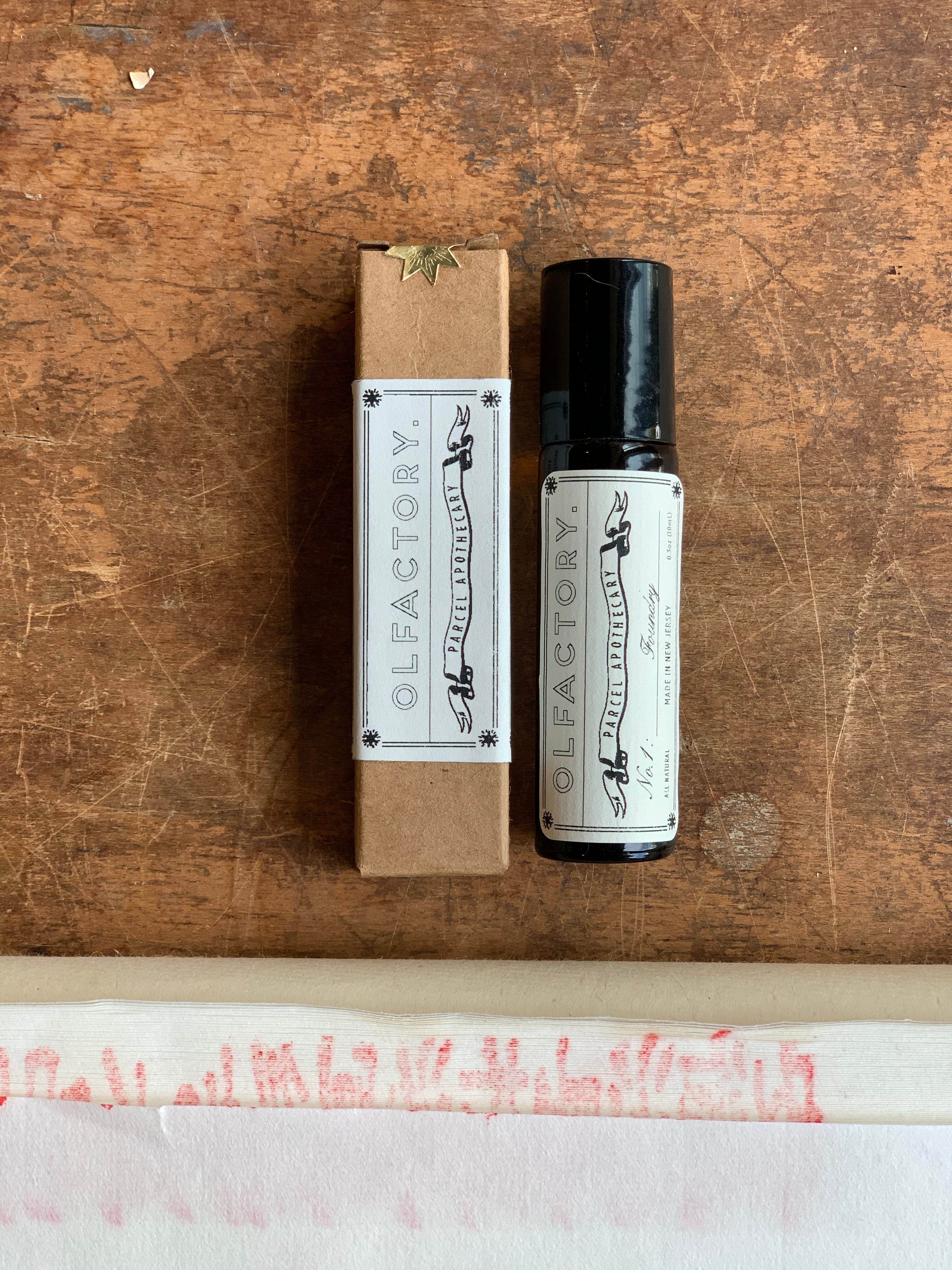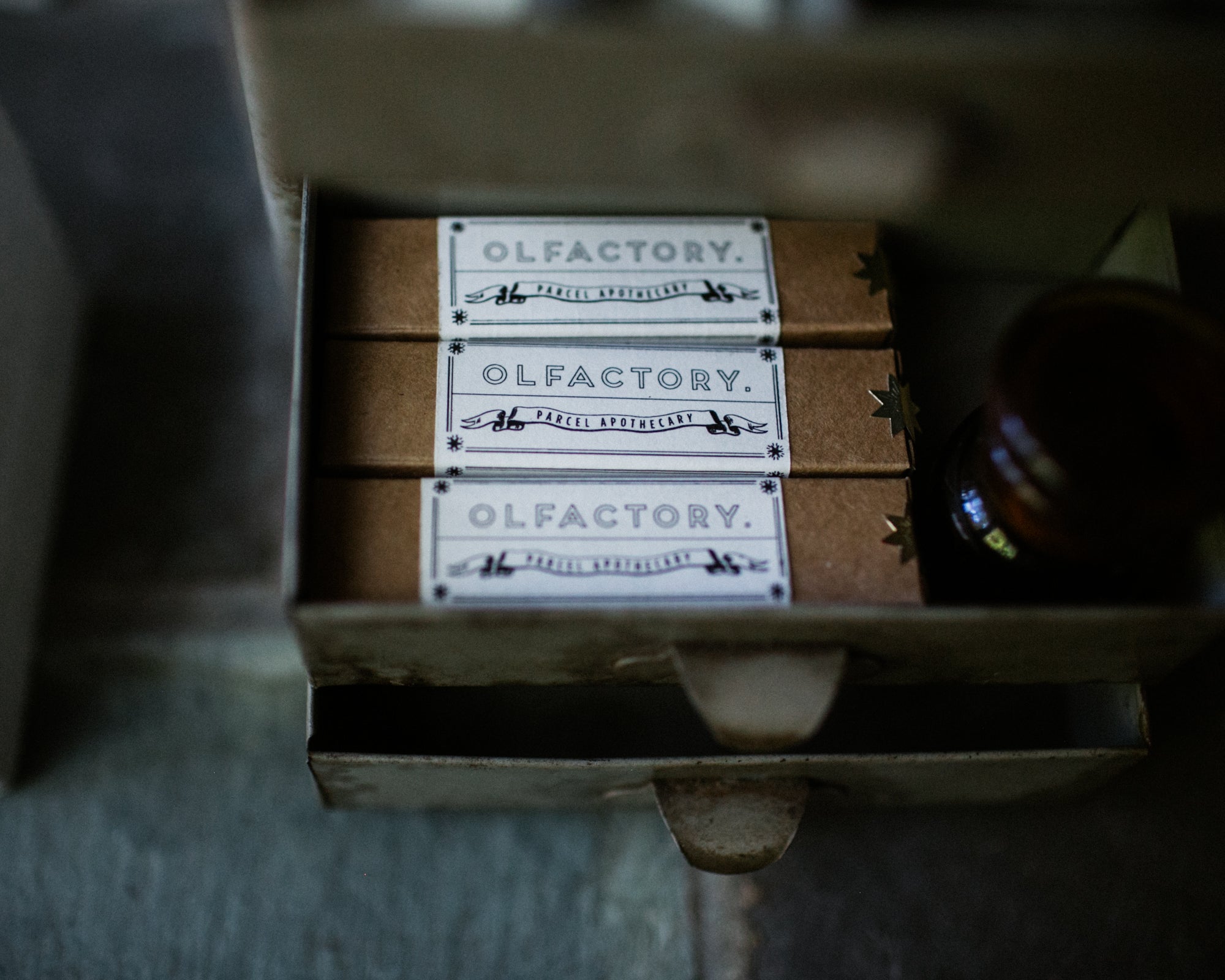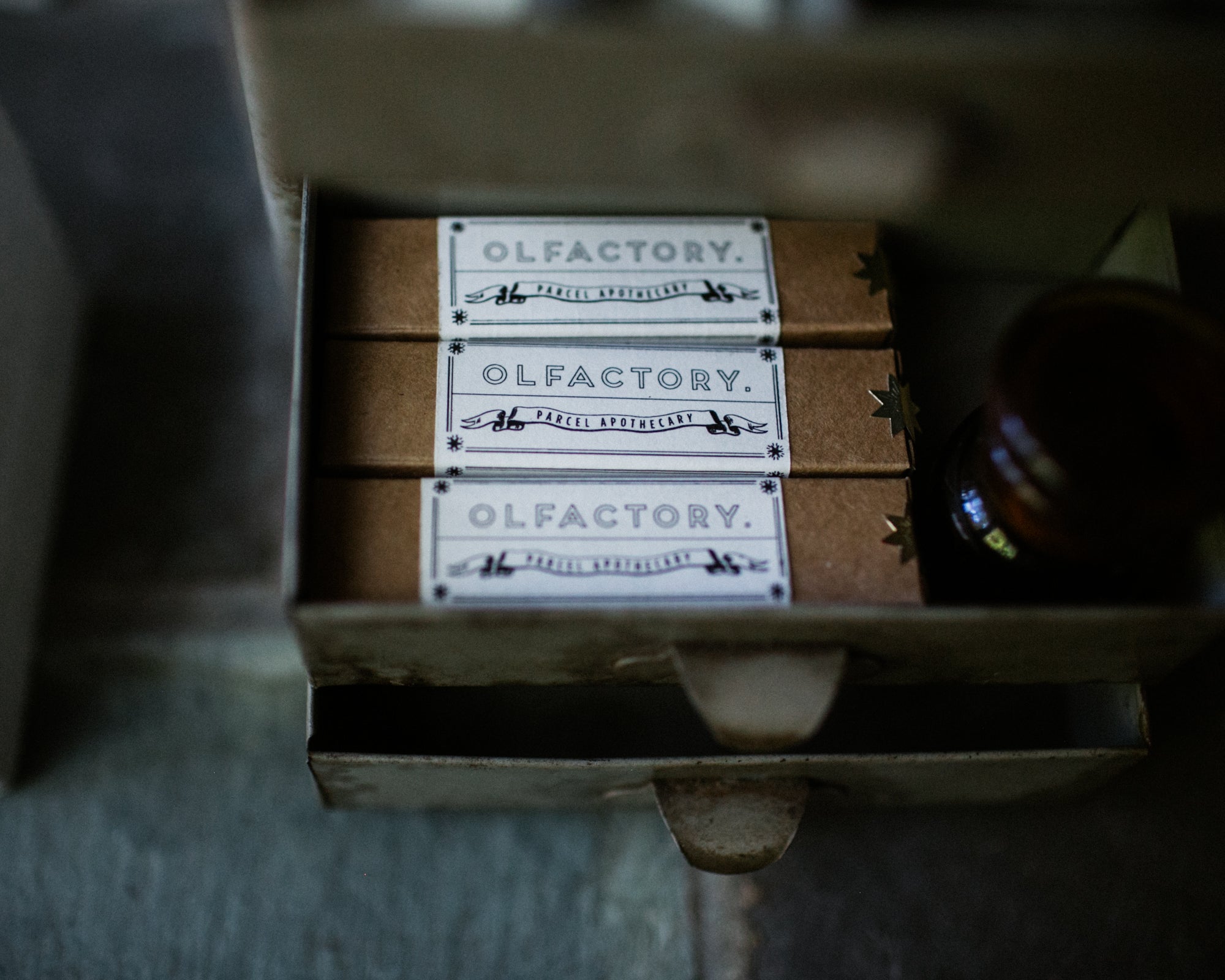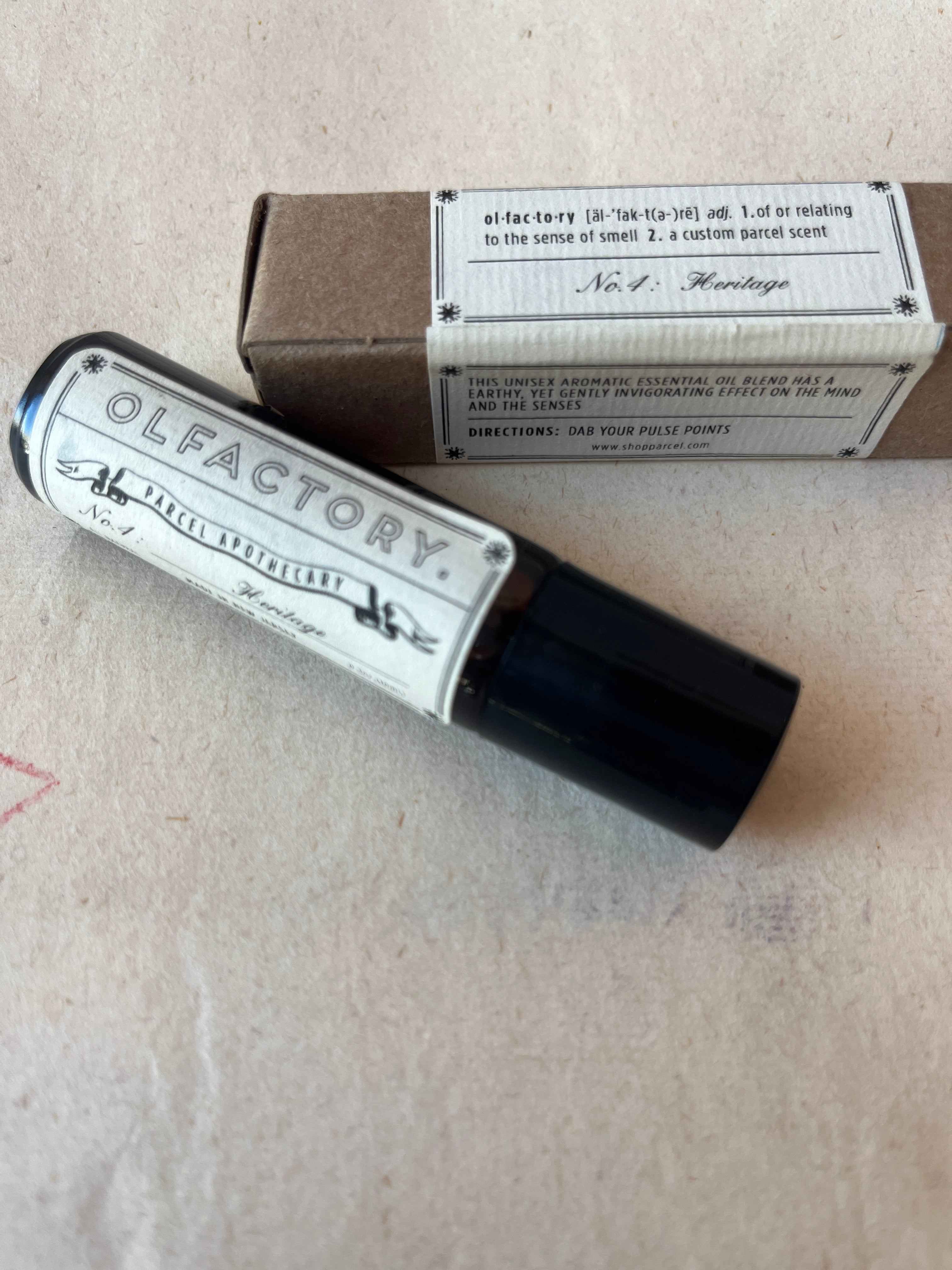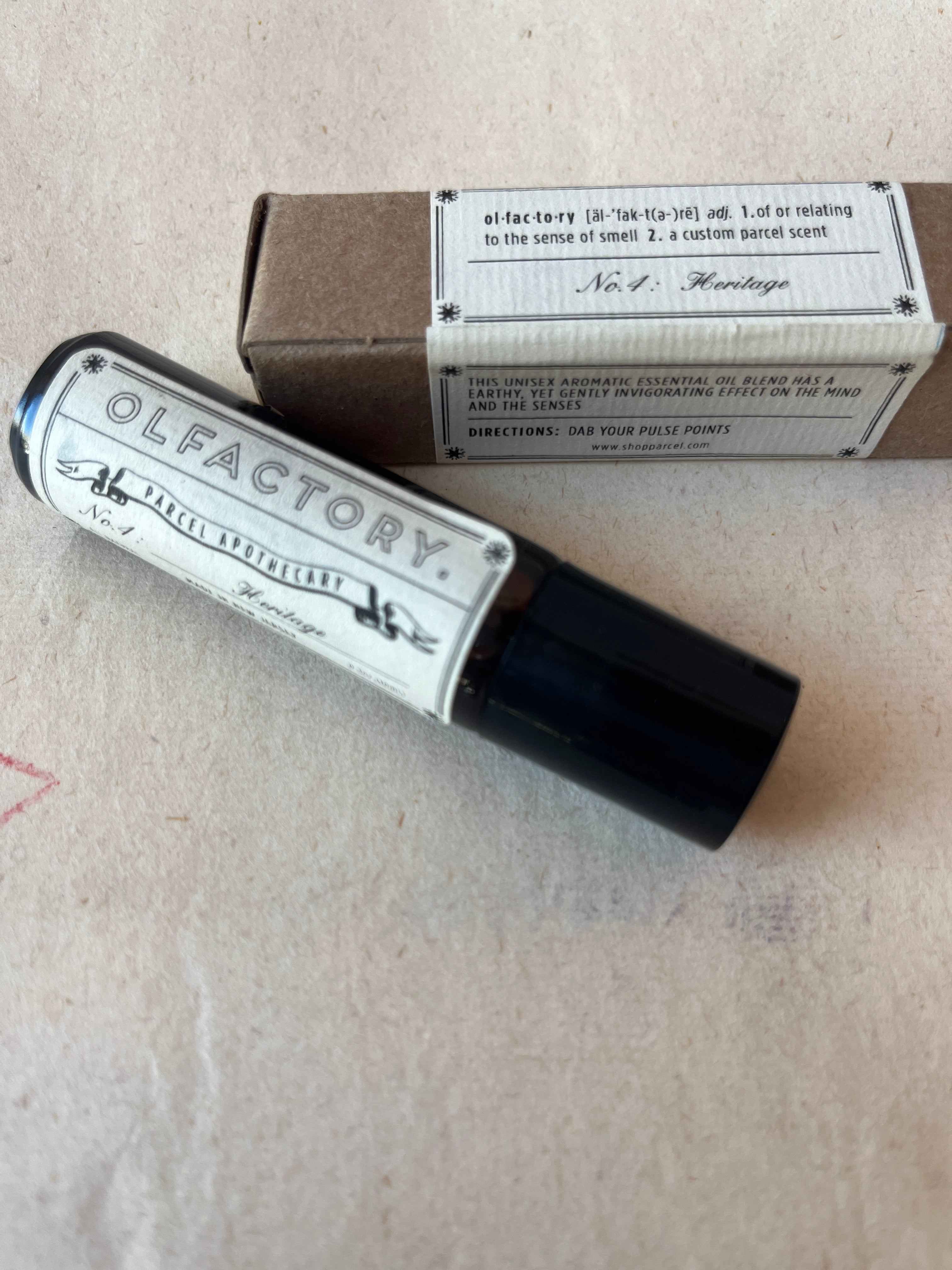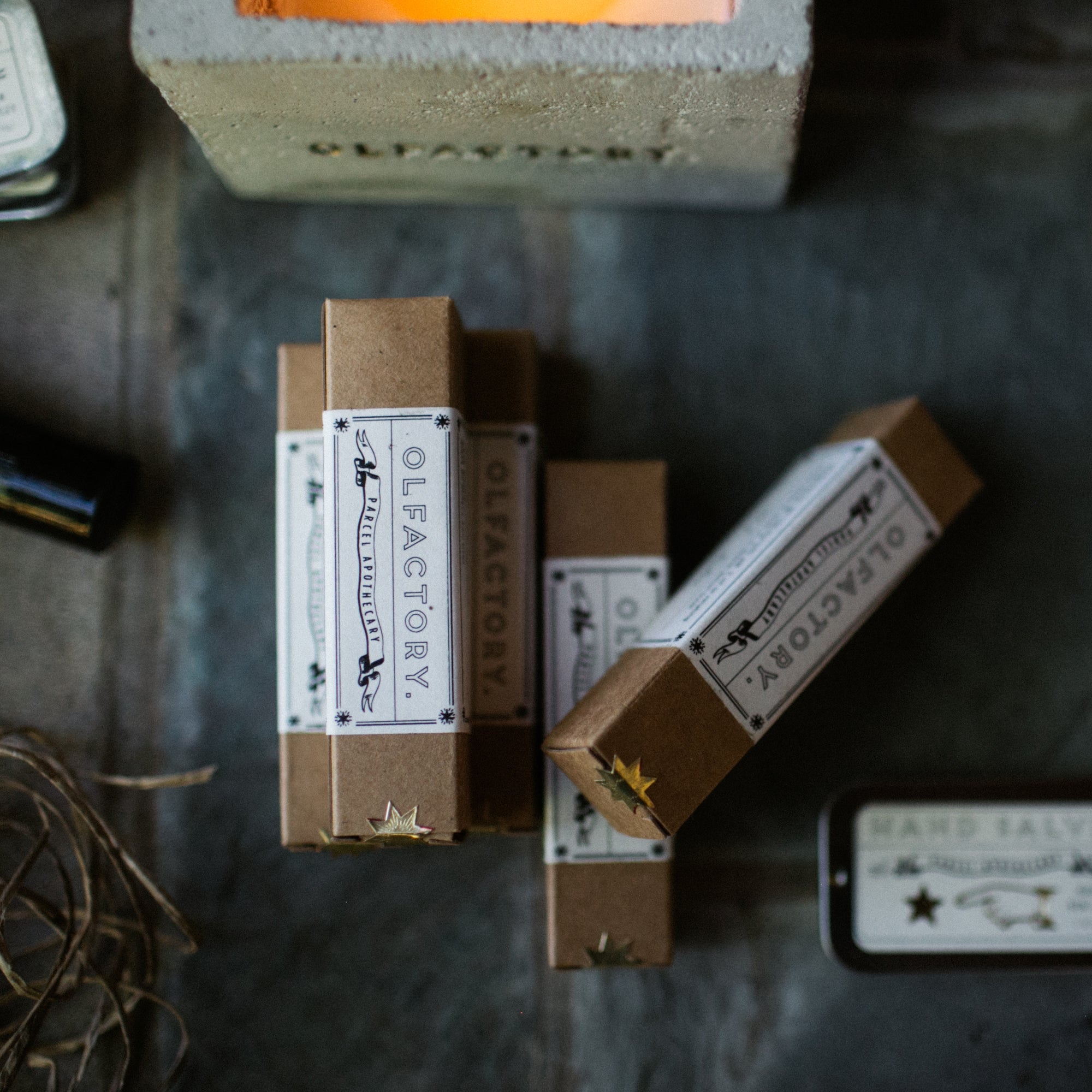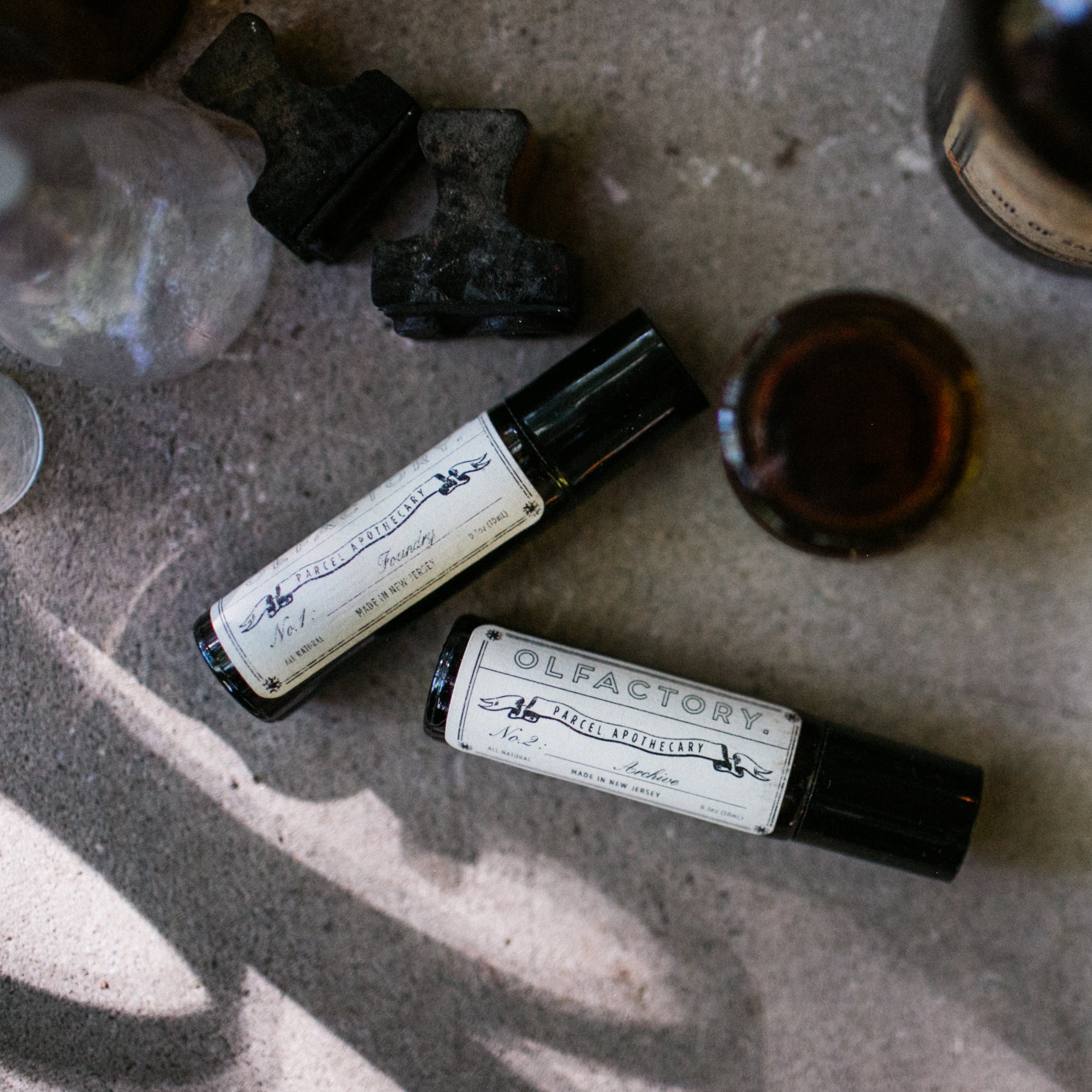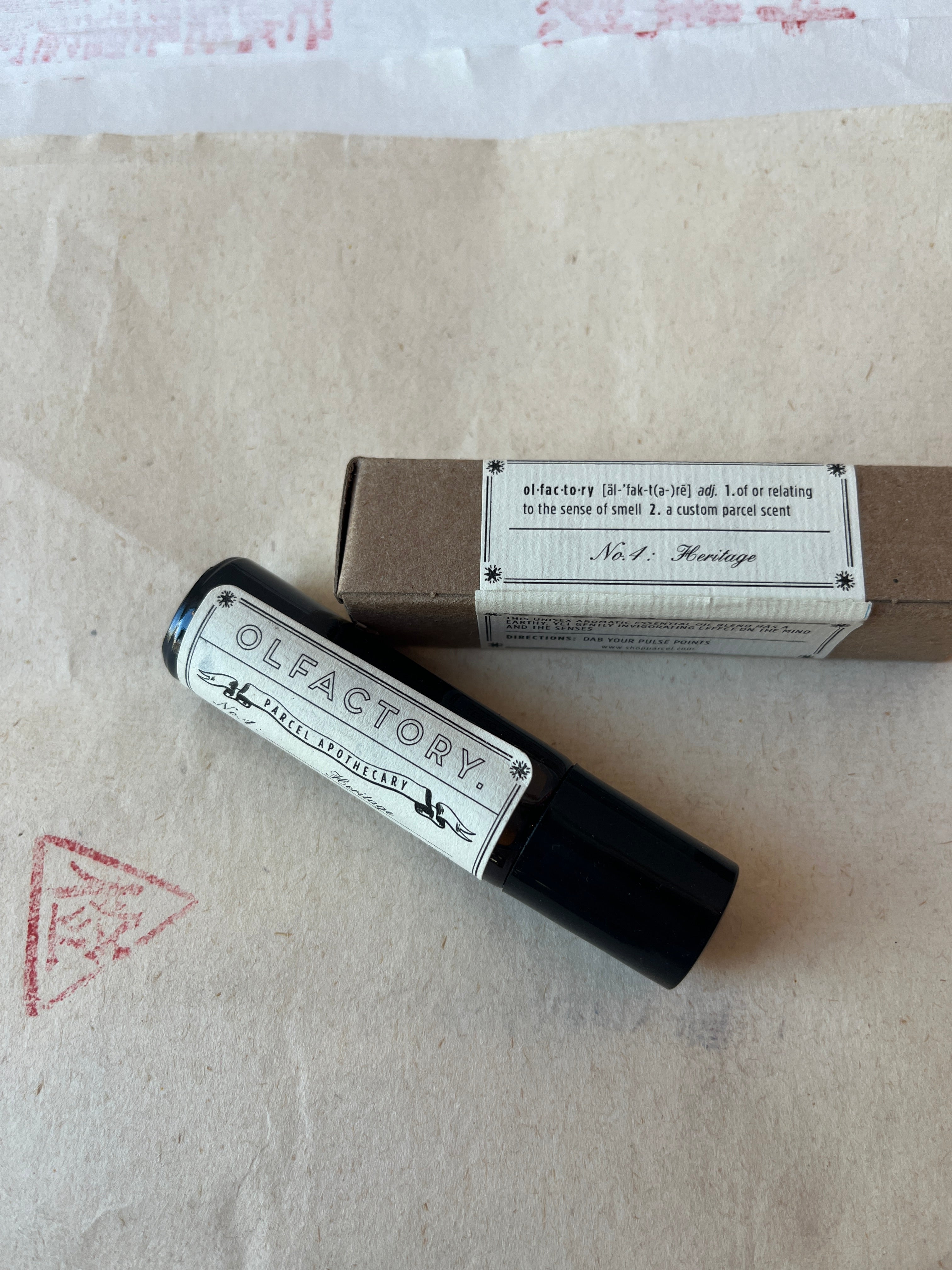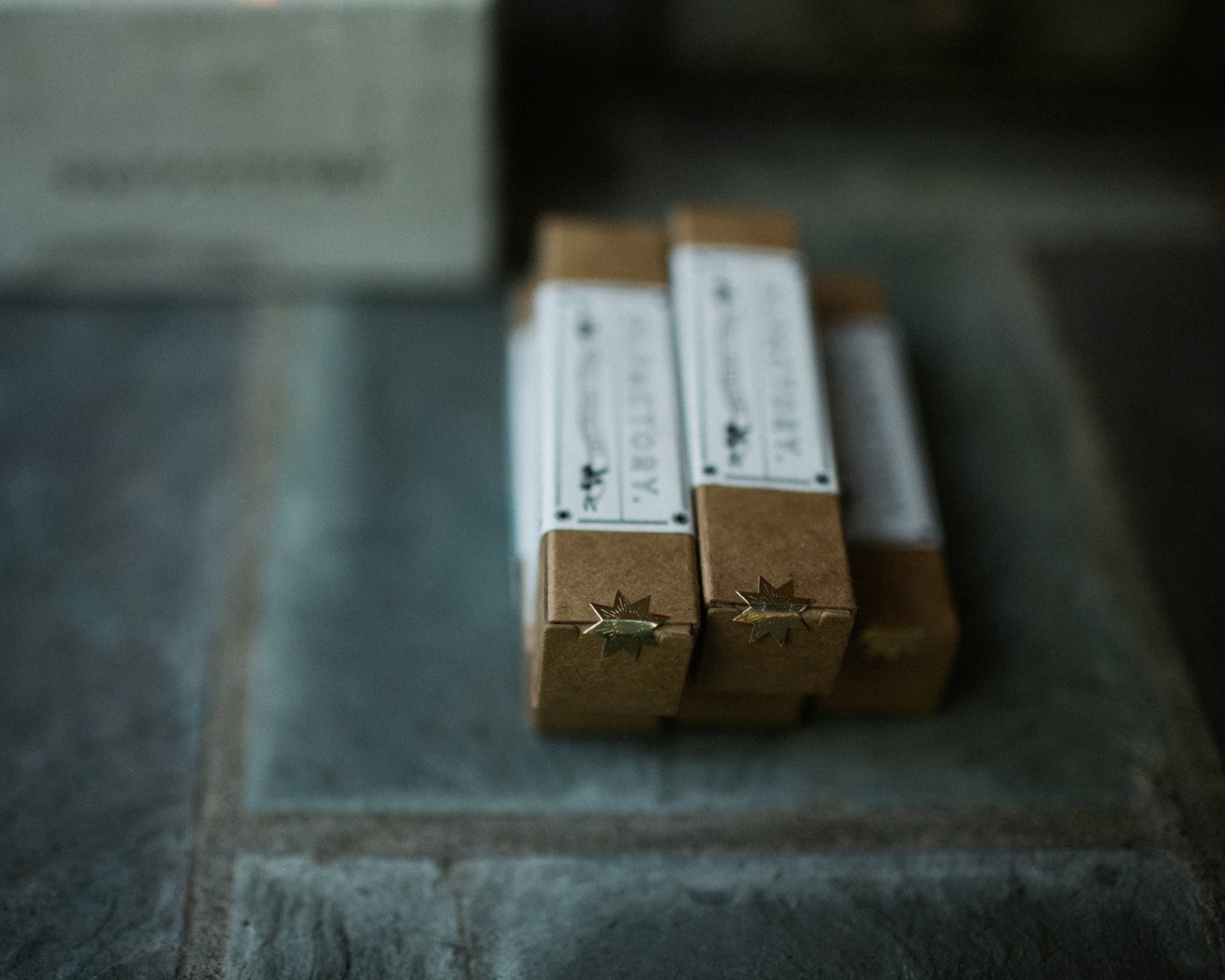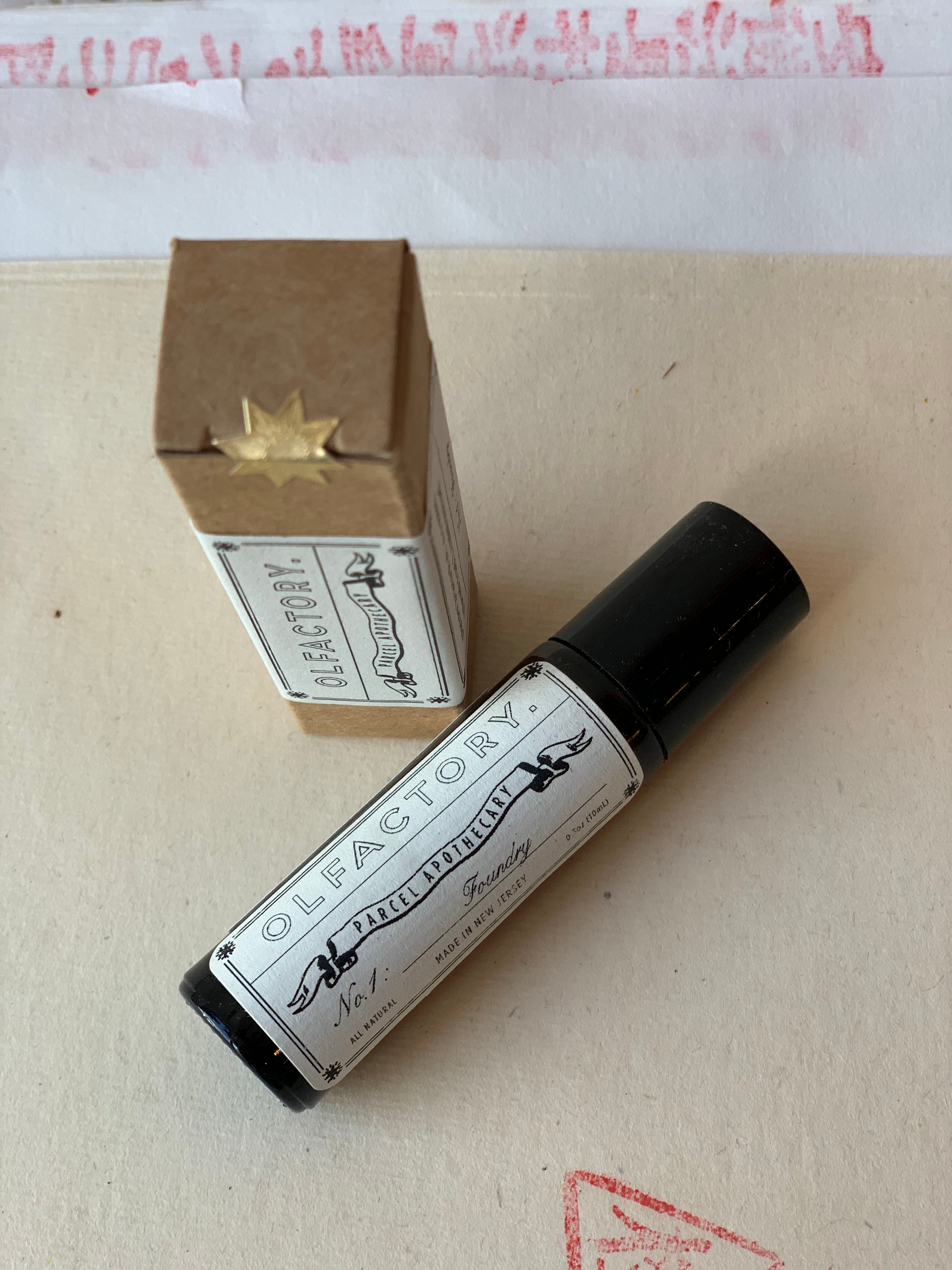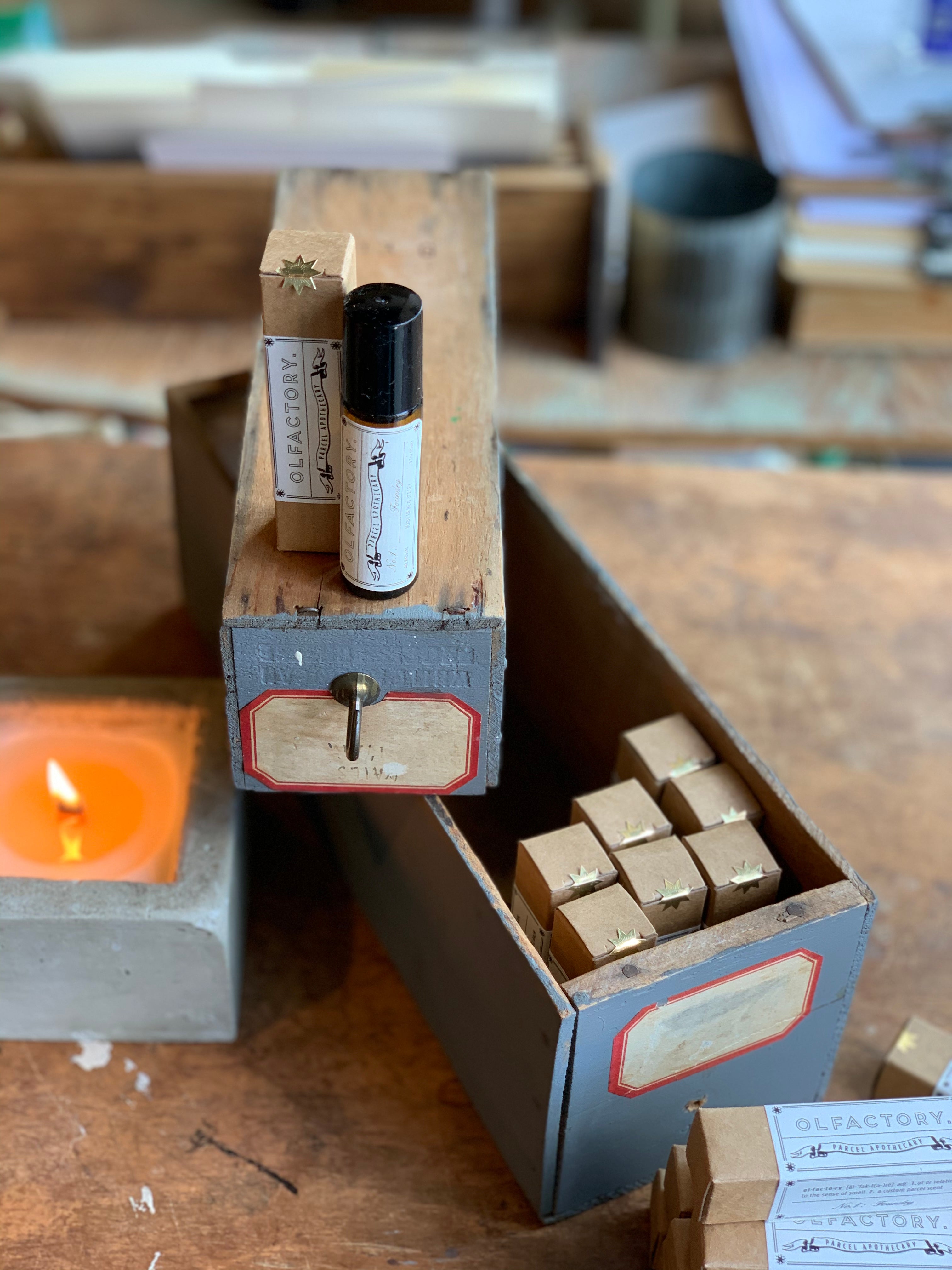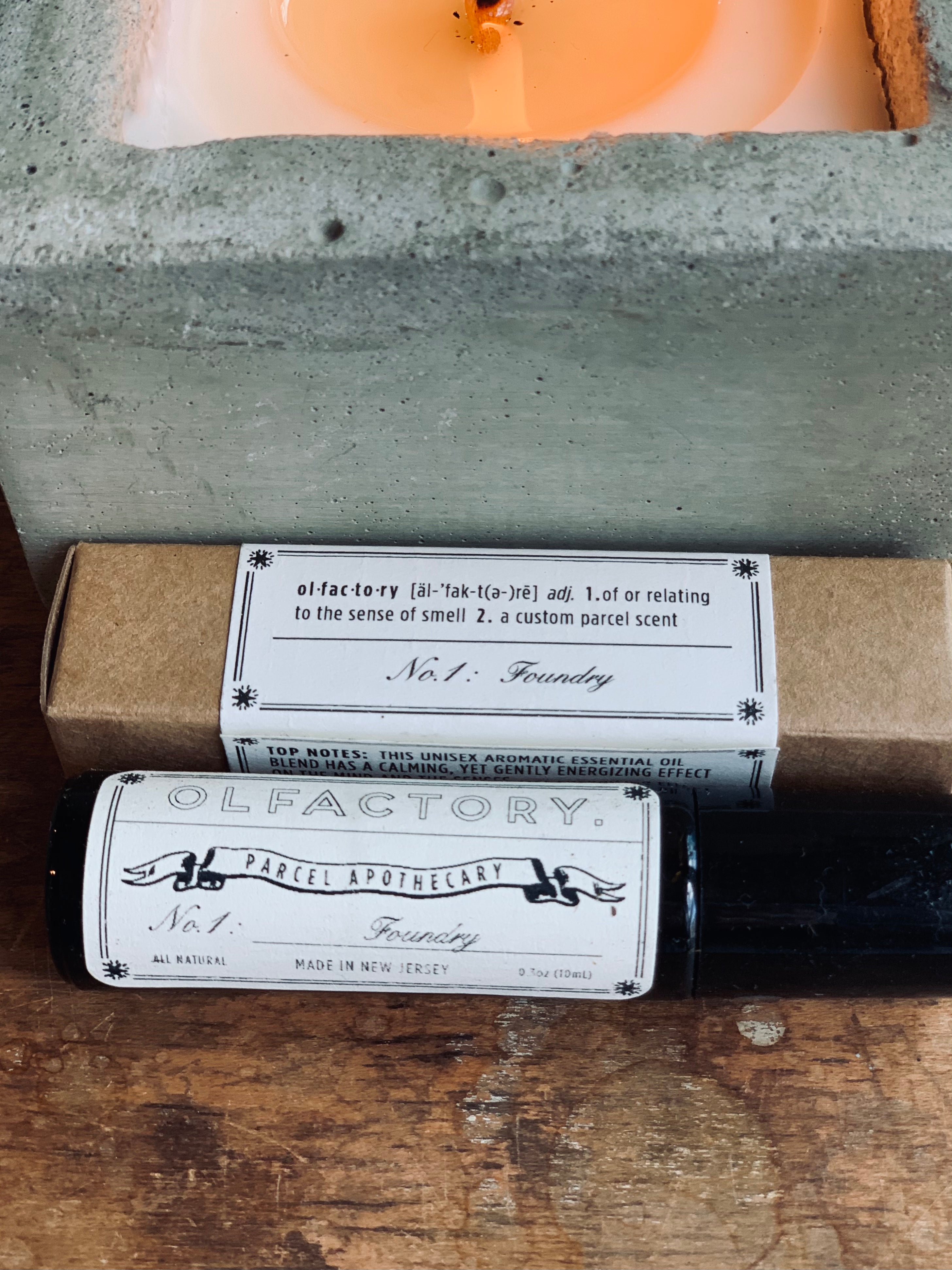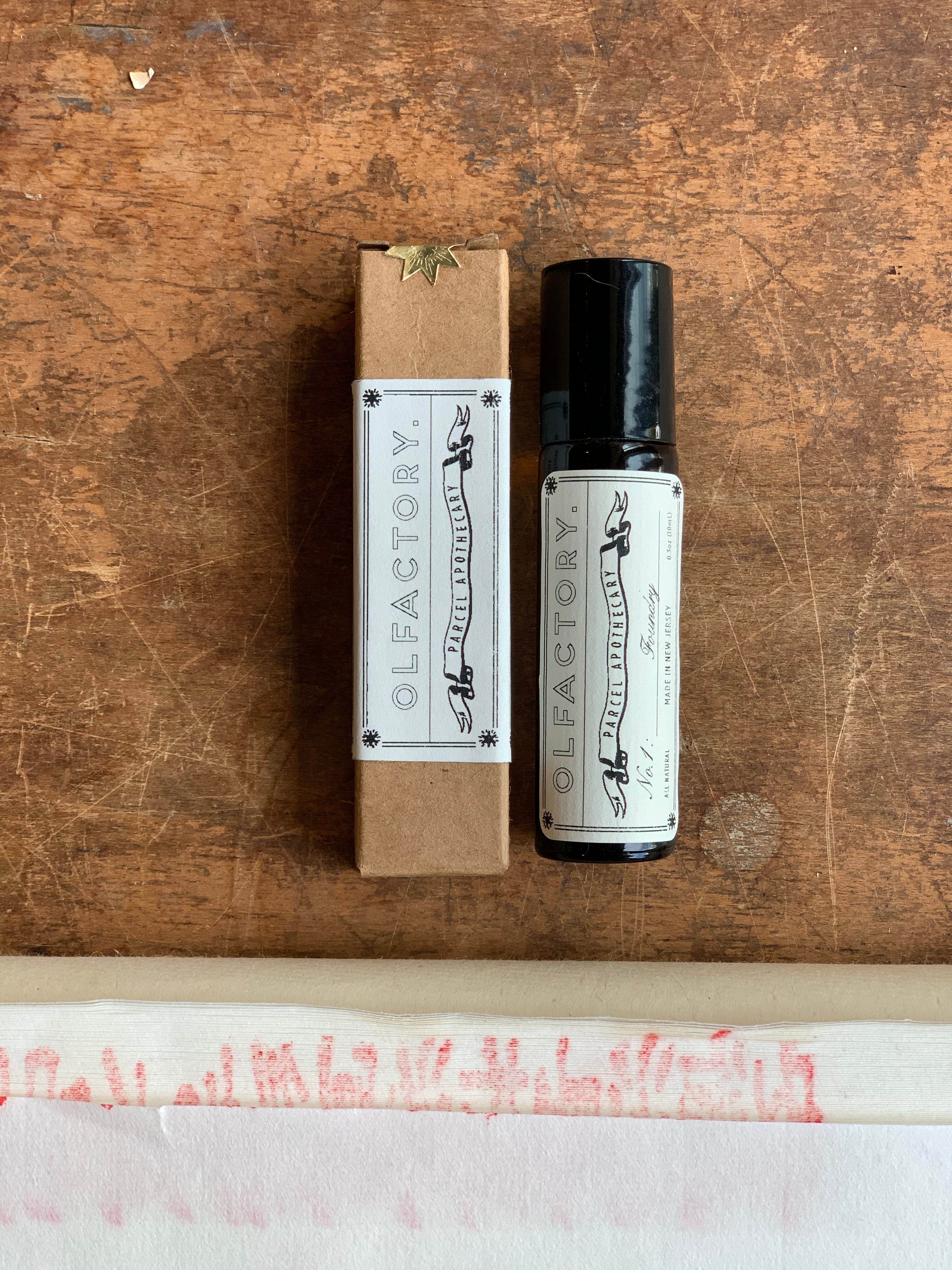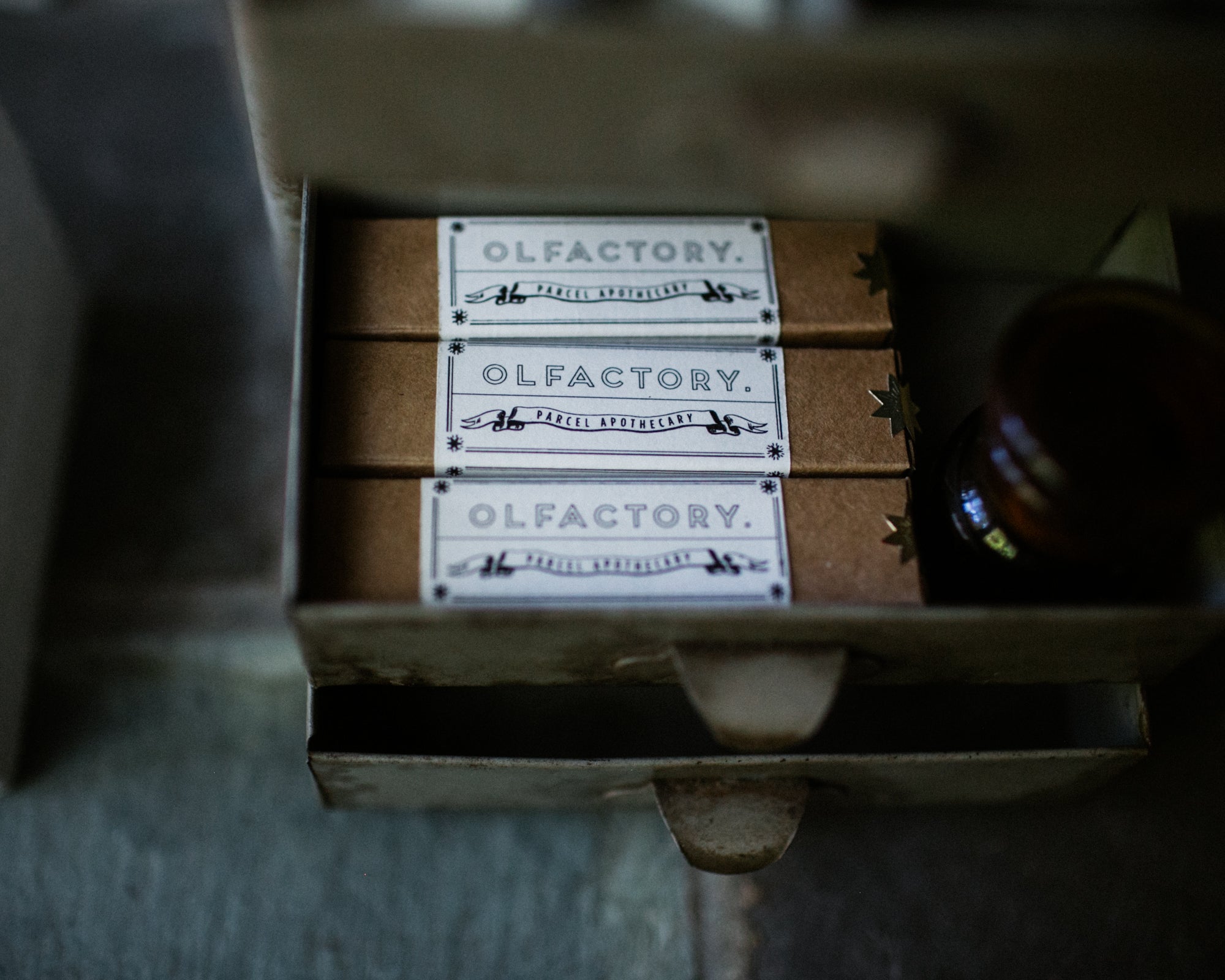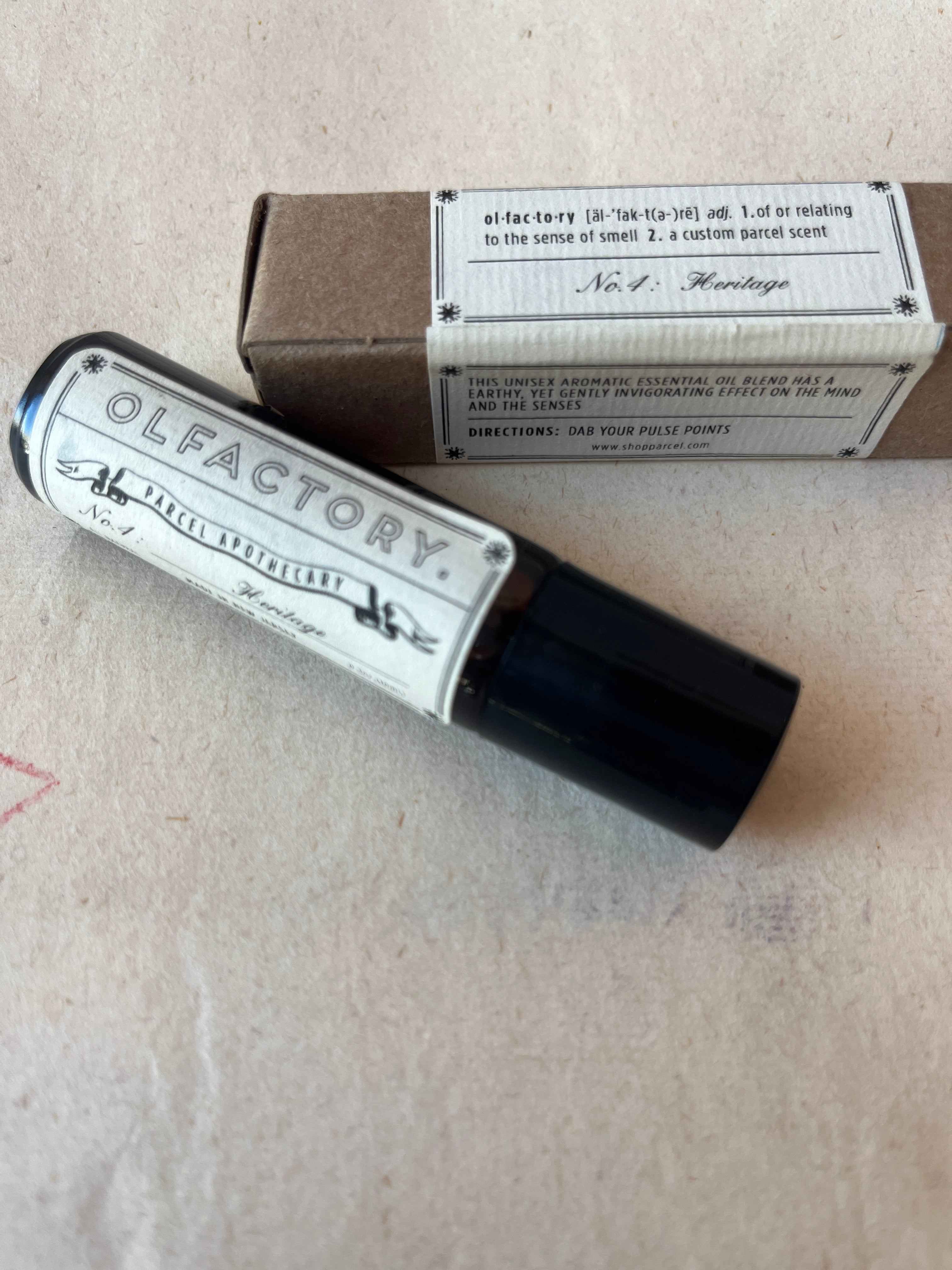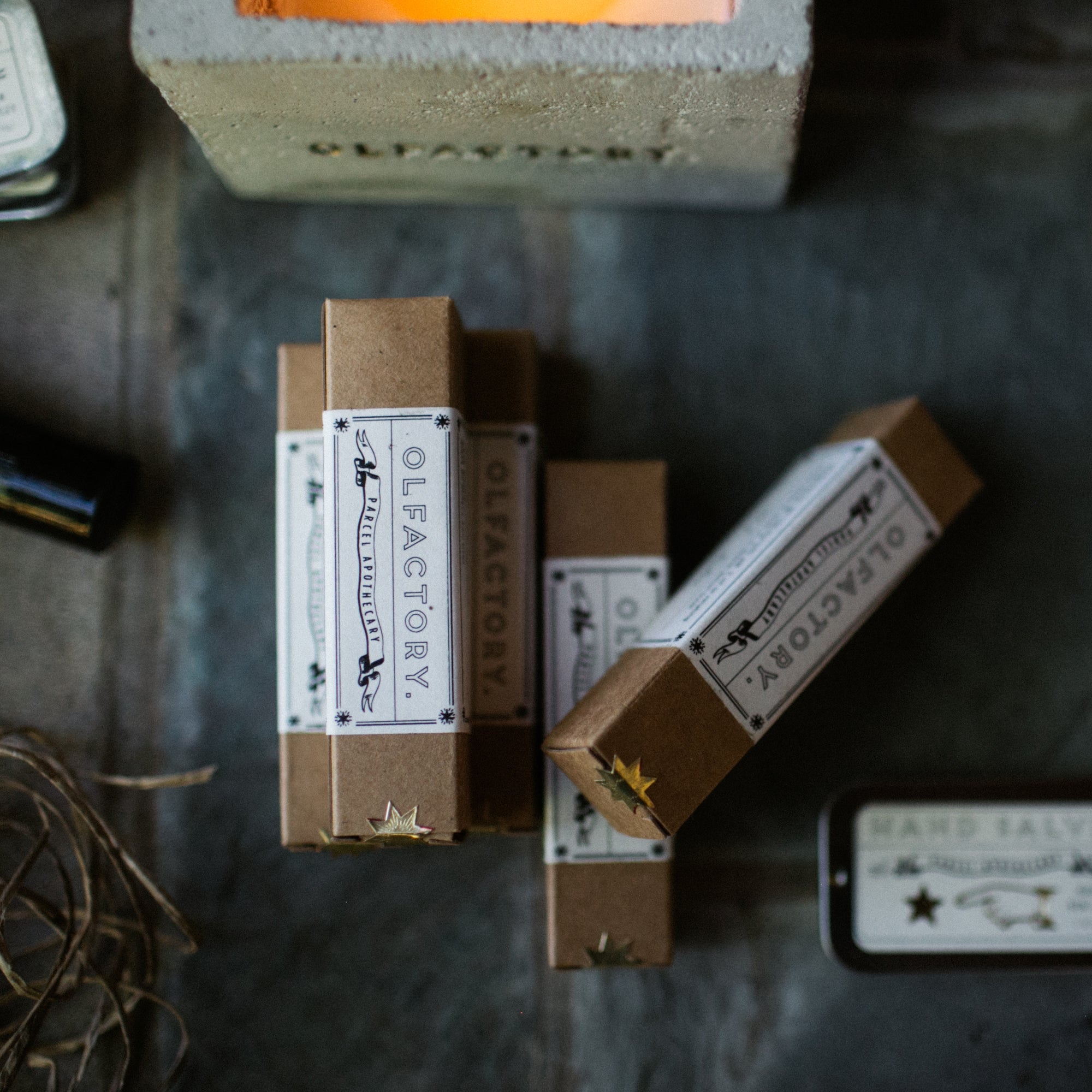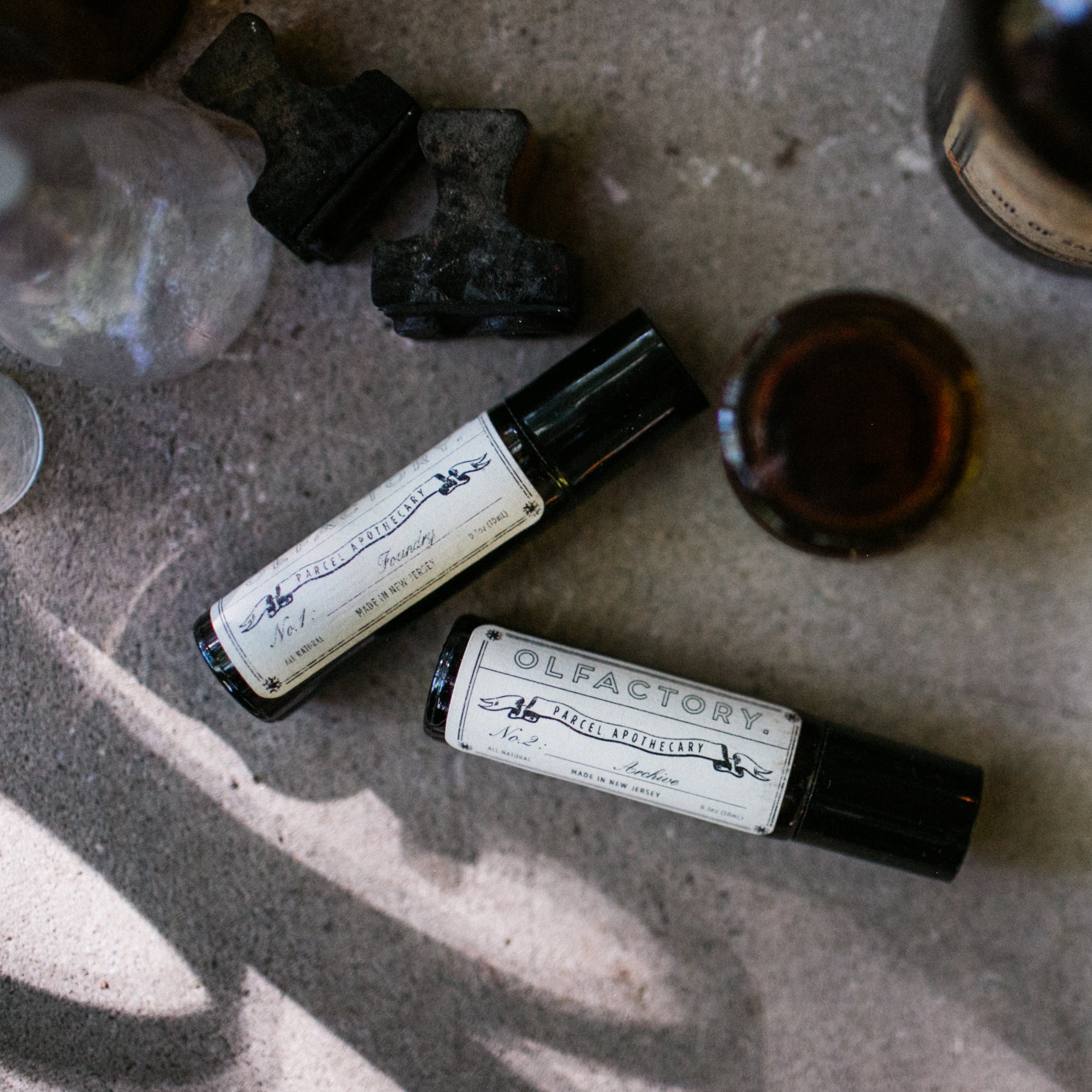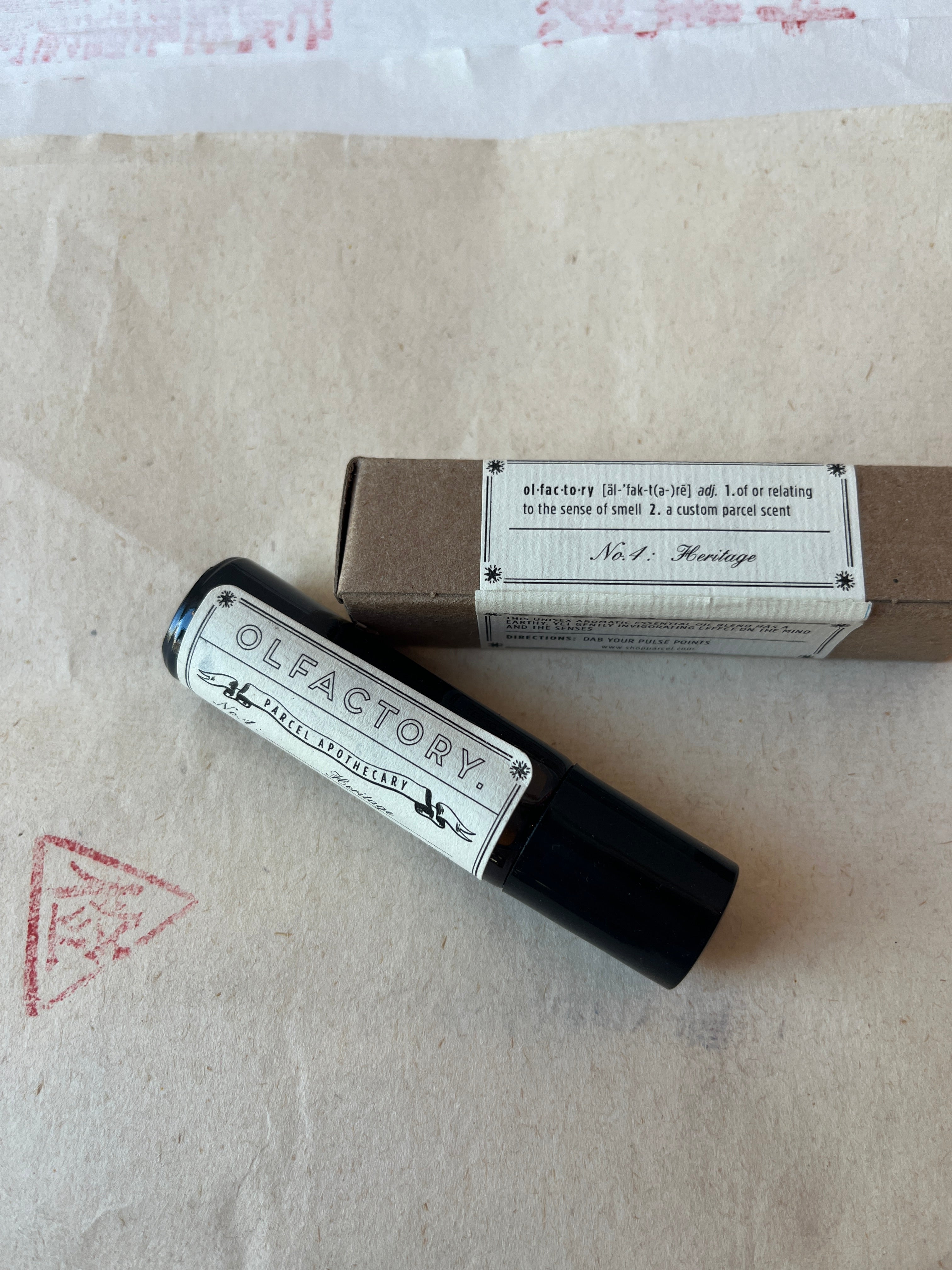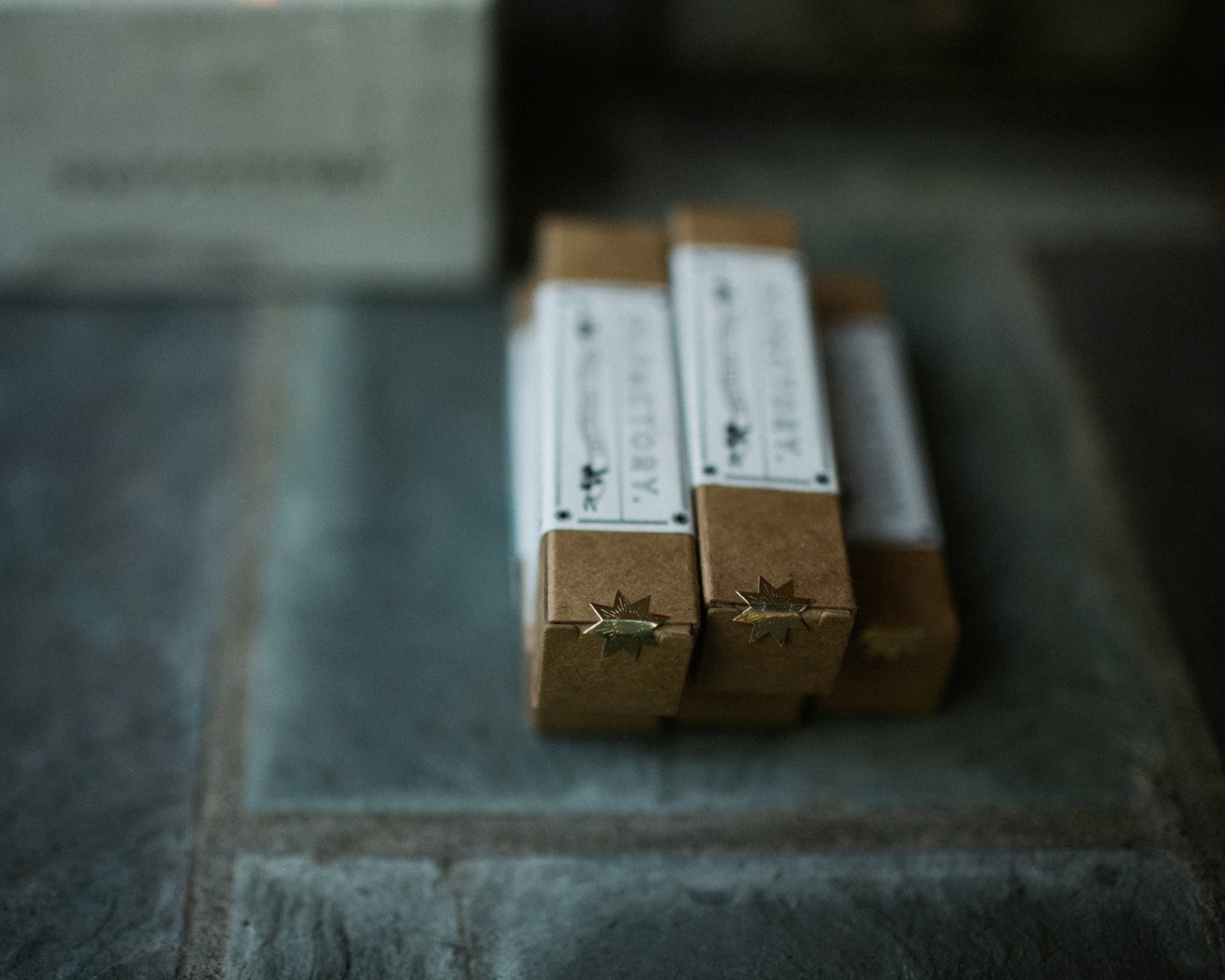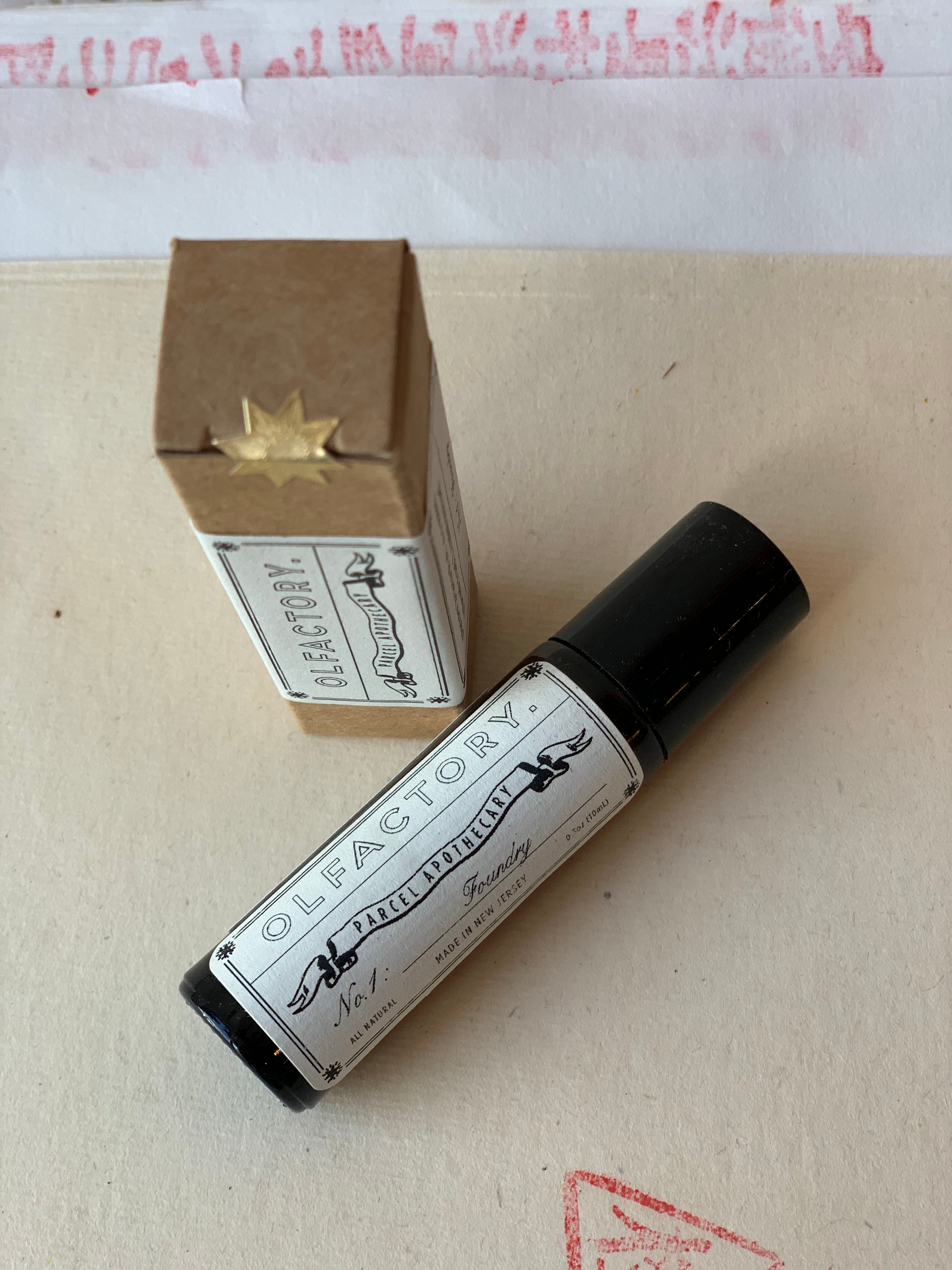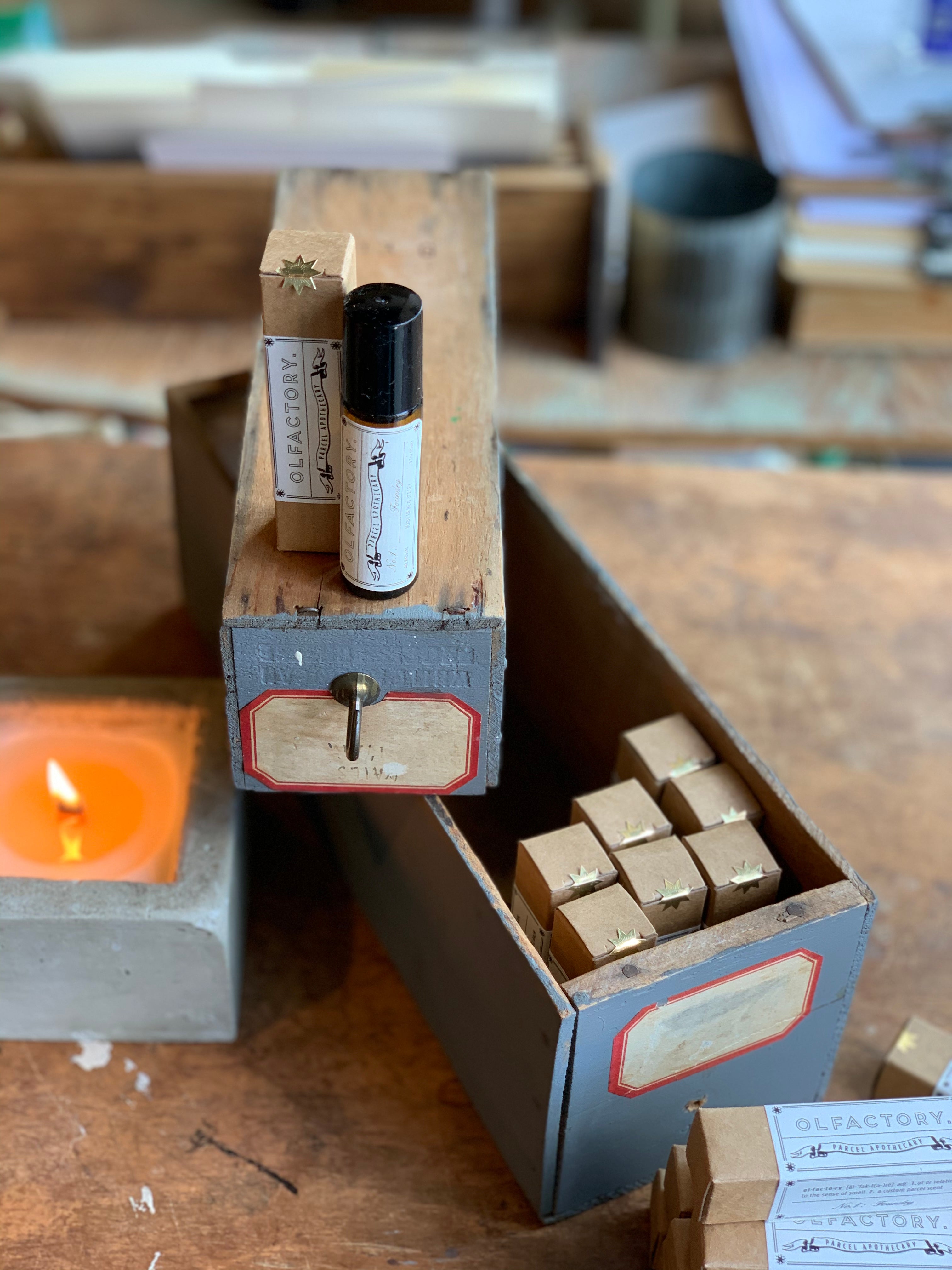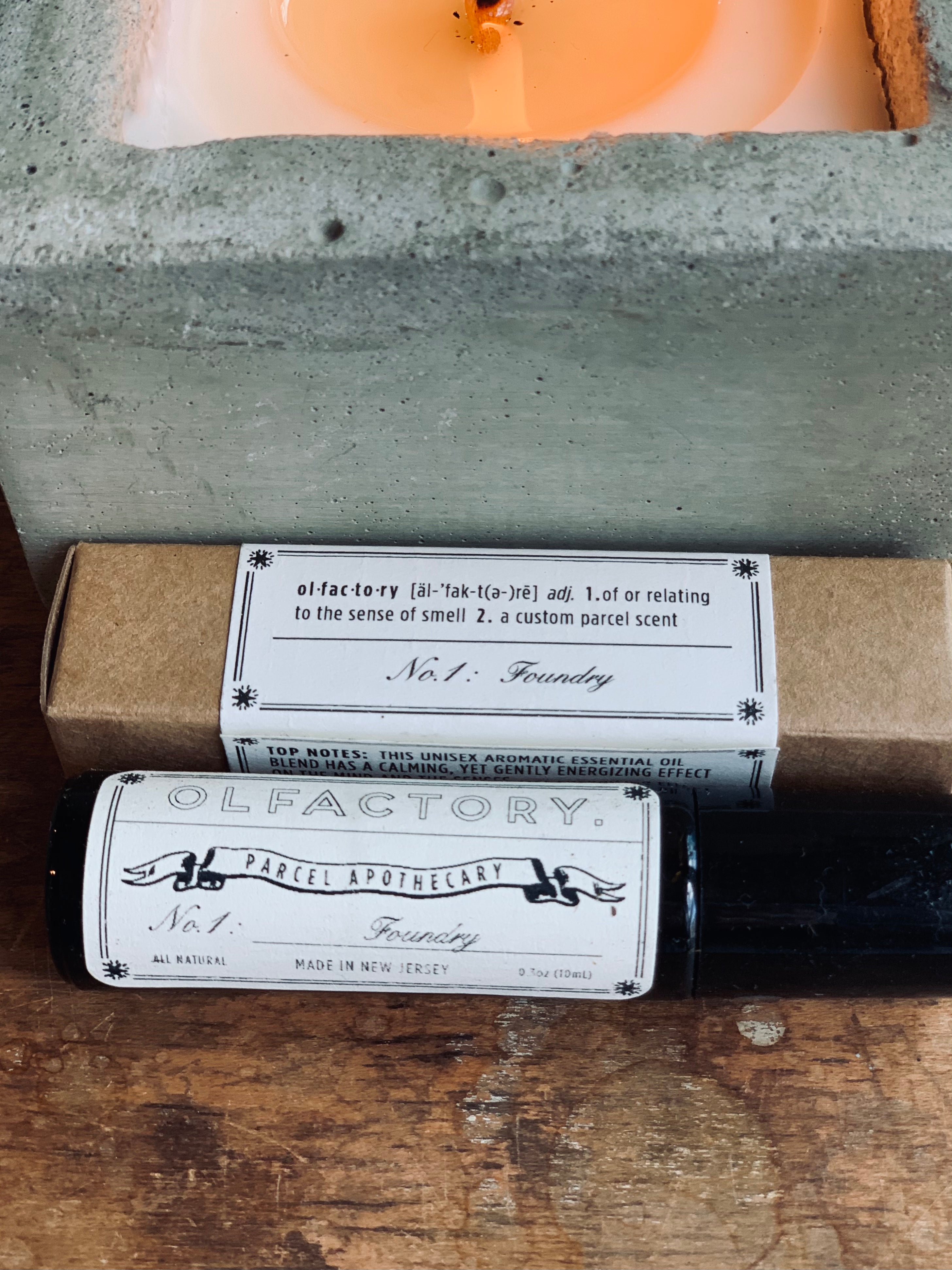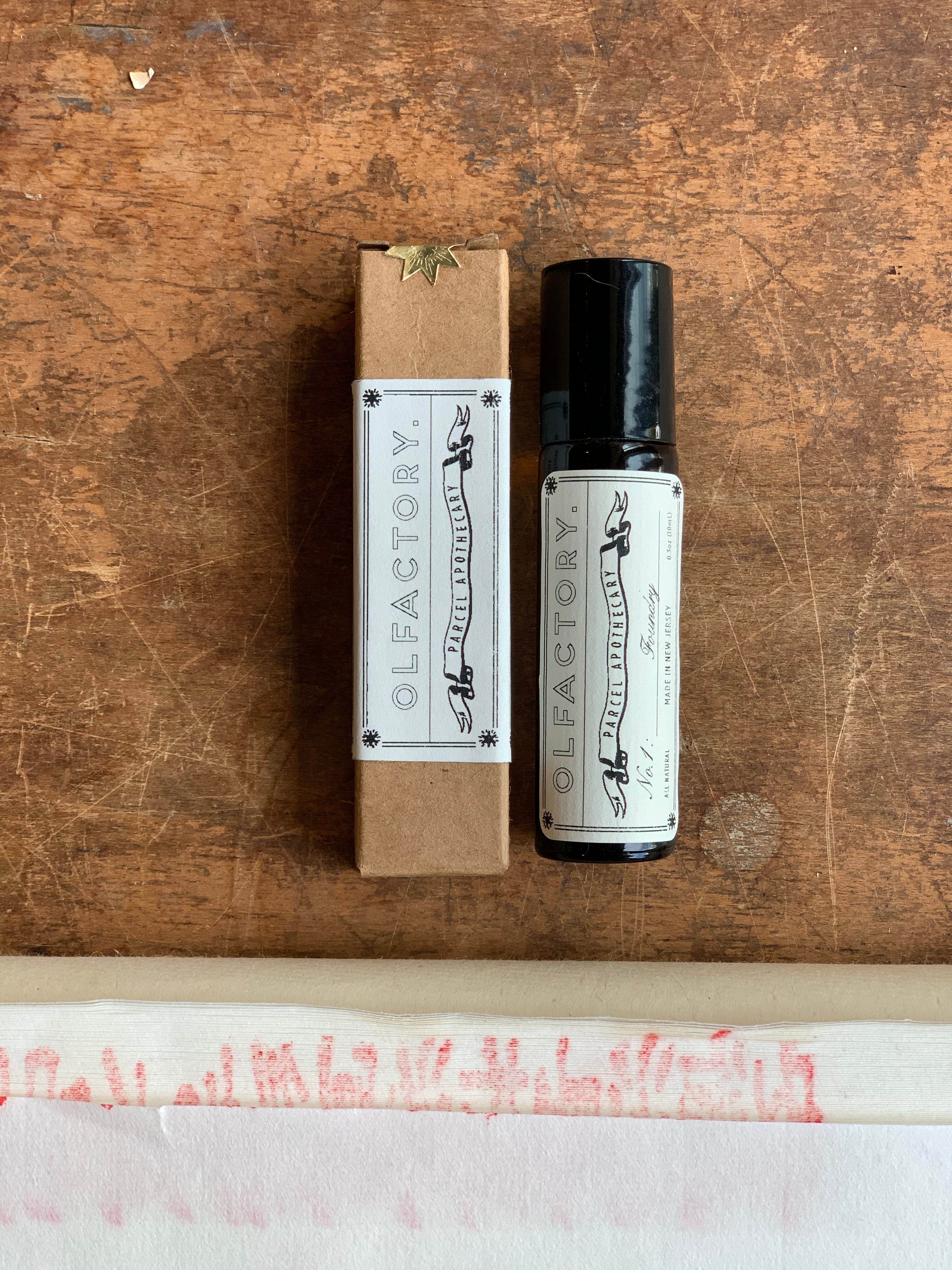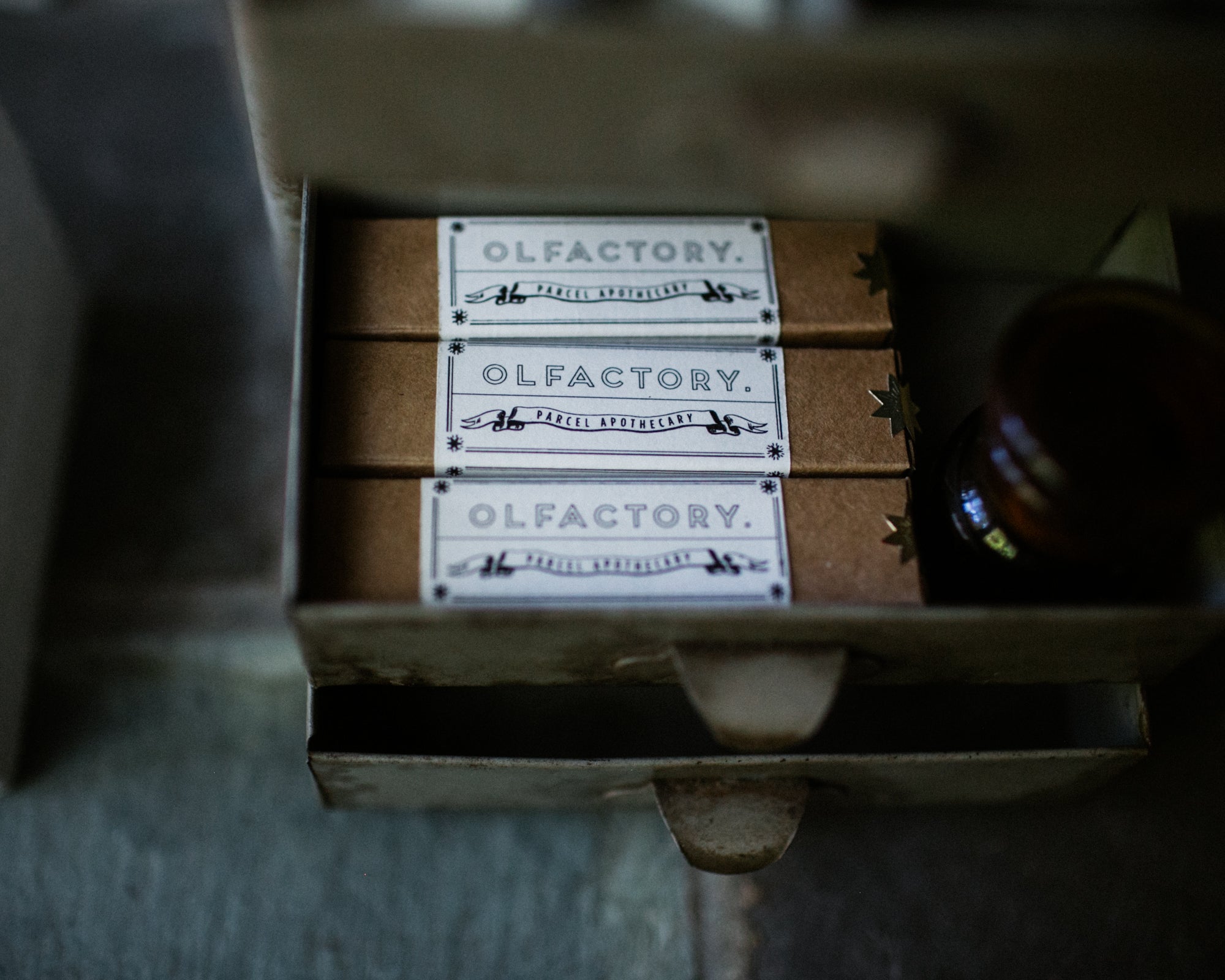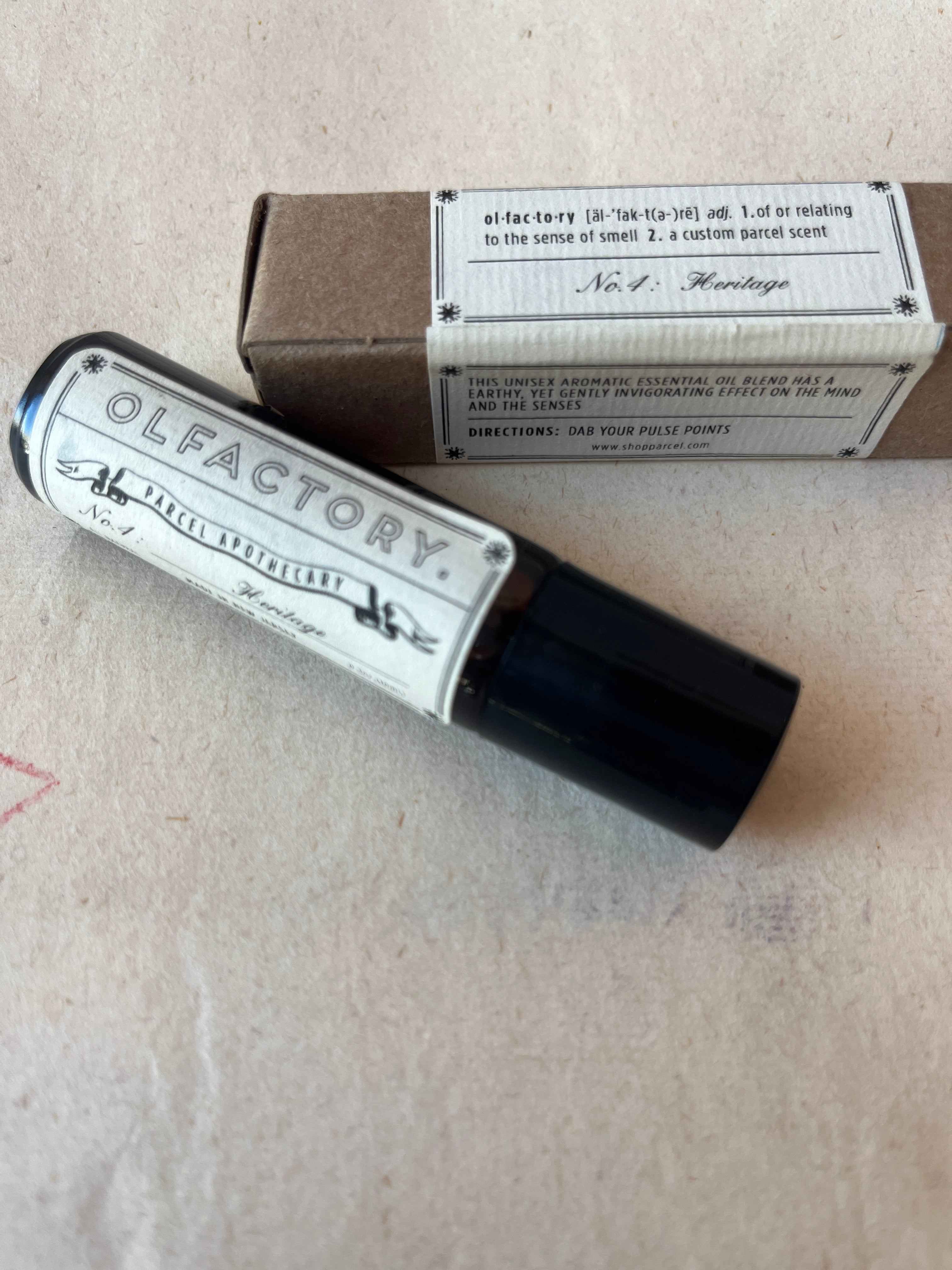 No. 3 Heritage Parcel Olfactory Scent
Introducing our very own Parcel-branded scents for the body and mind!  Olfactory, our line of Parcel Apothecary products, is a scientific term relating to the sense of smell. We love that Olfactory, when spoken, also sounds like "old factory", paying homage to our classic, old-school packaging and slight industrial feel.
No. 3: Heritage- notes of cedar, sandalwood, leather, amber and musk.
10 ml amber glass roll-on bottle, comes in a Kraft branded box.
Dab on your pulse points as frequently as you like. Great gift with some of our other Apothecary products.