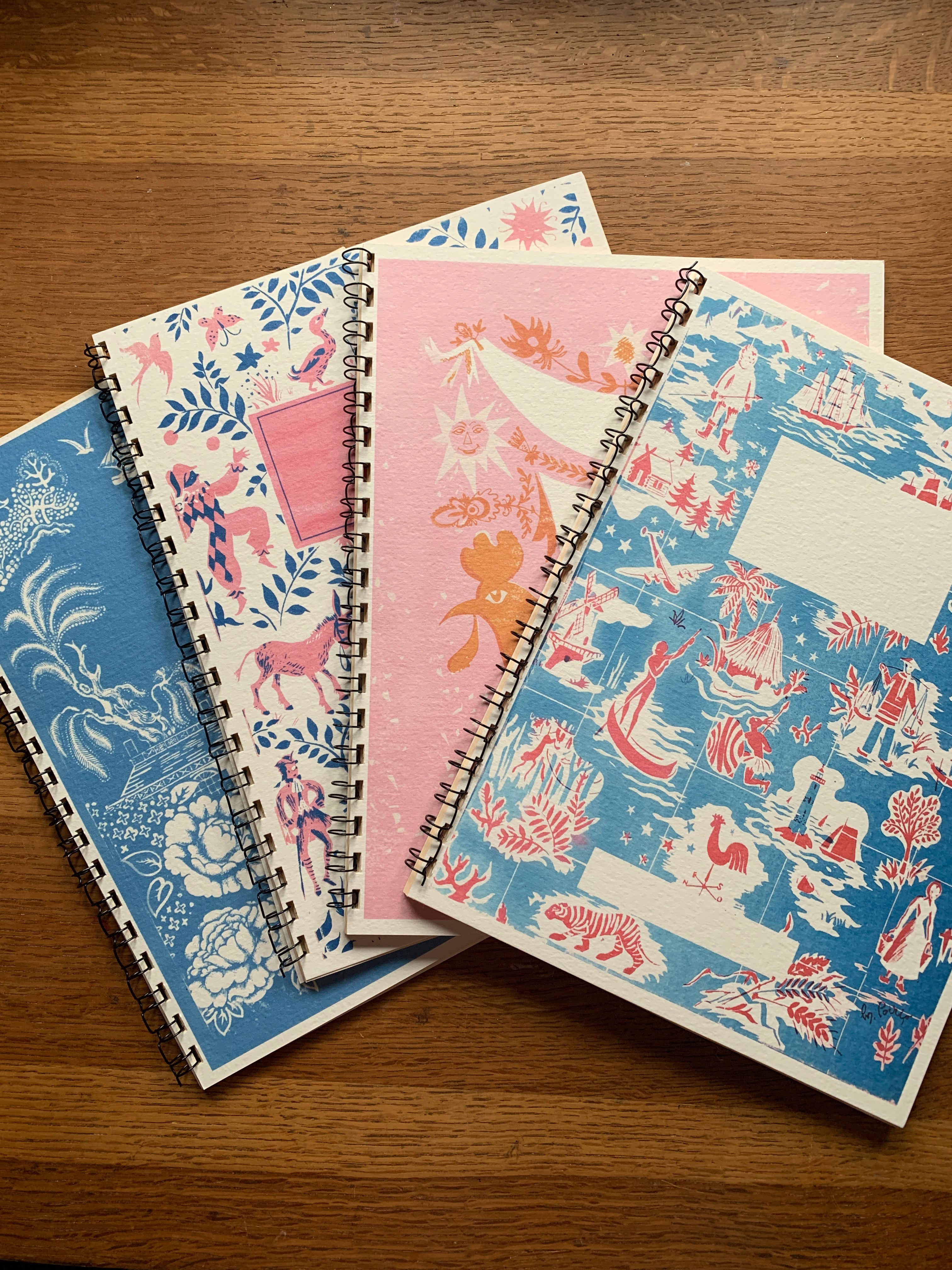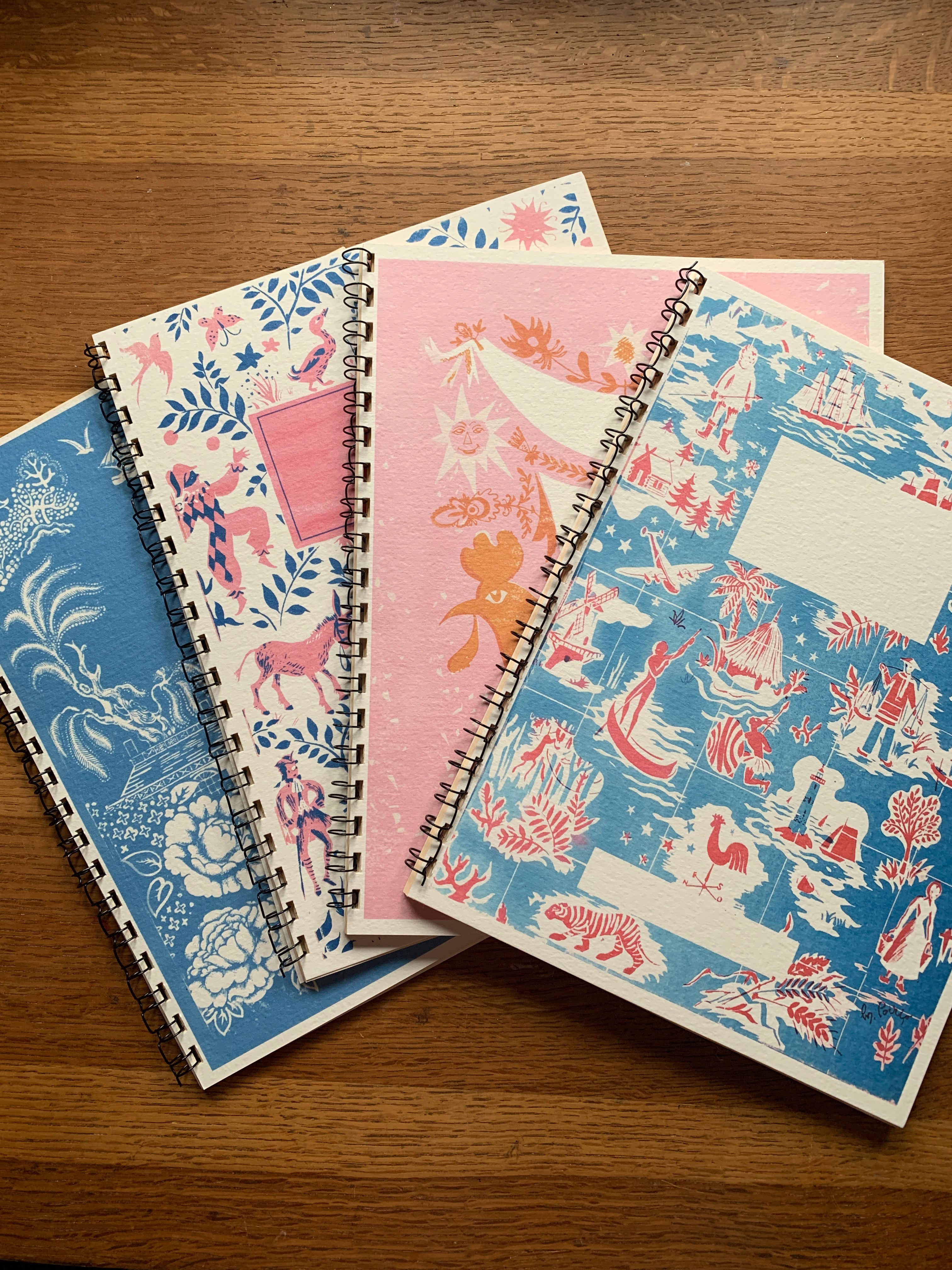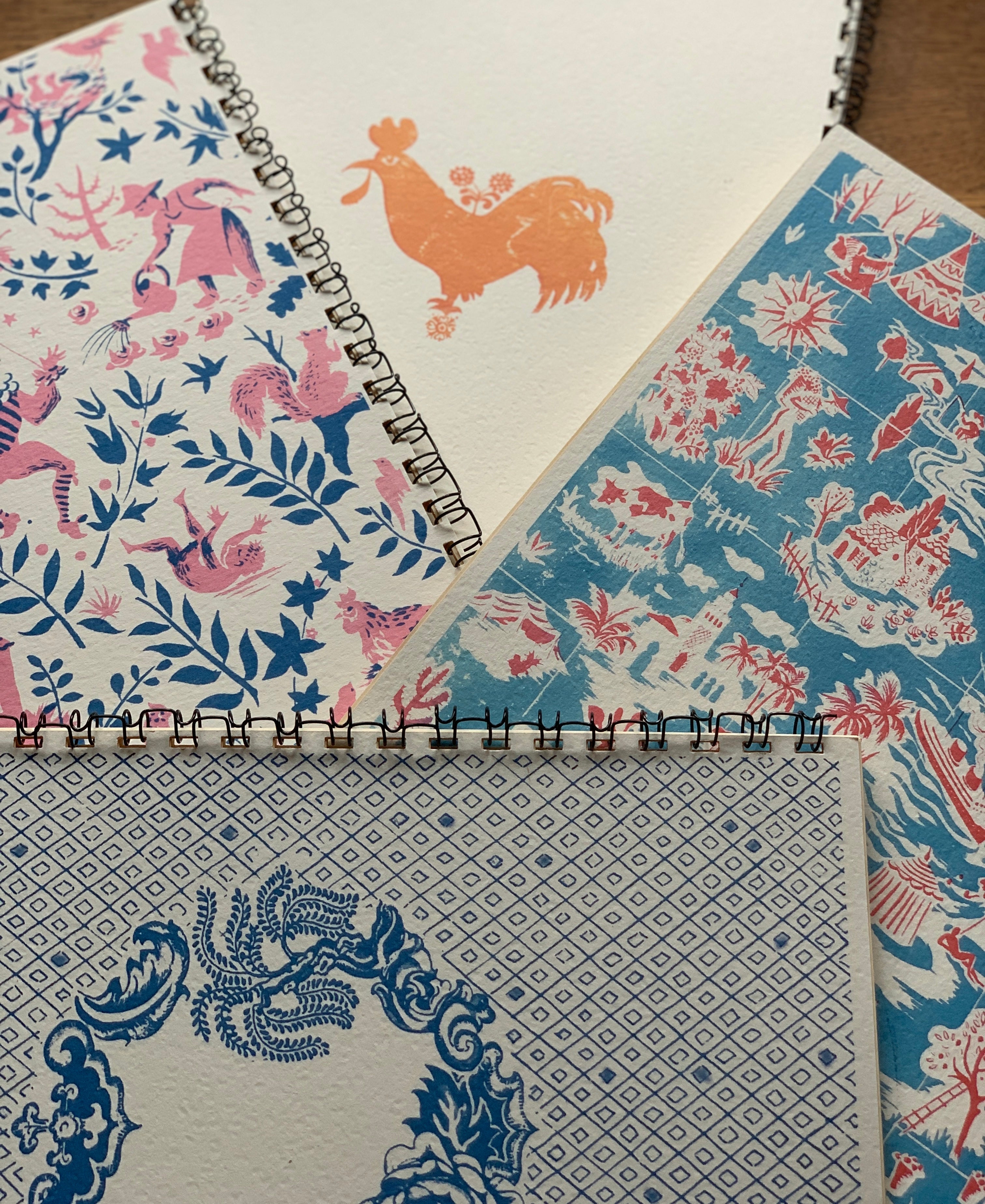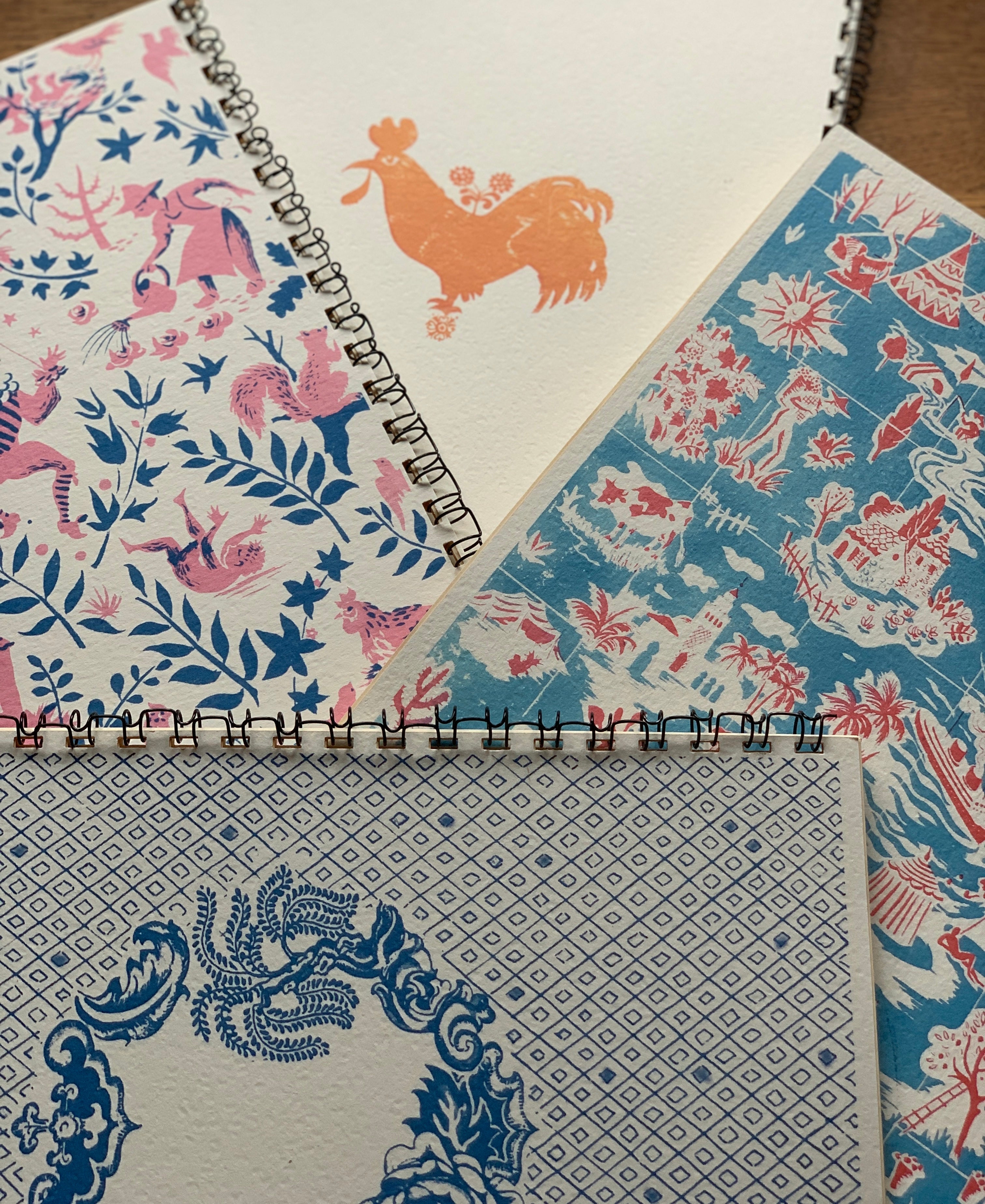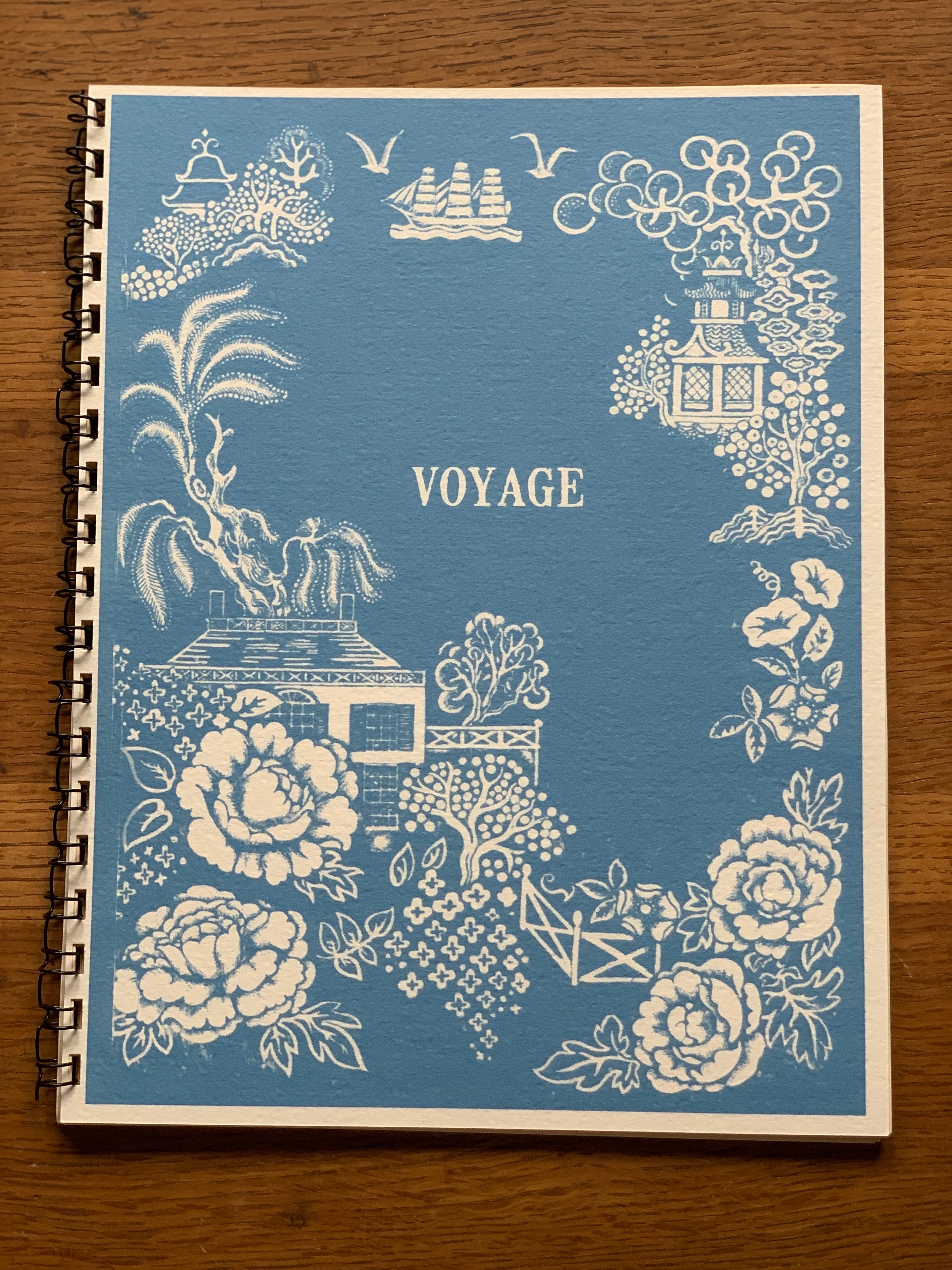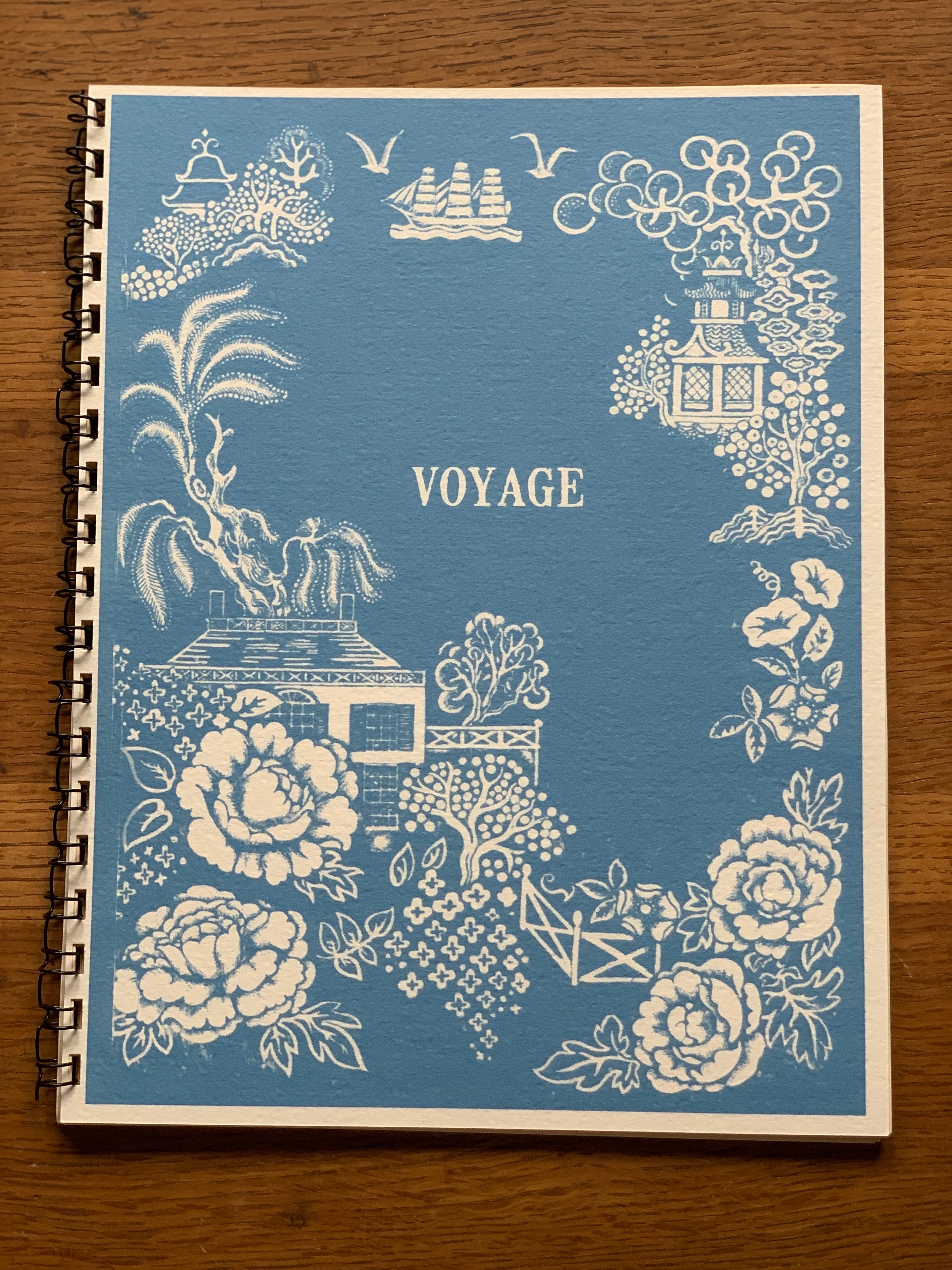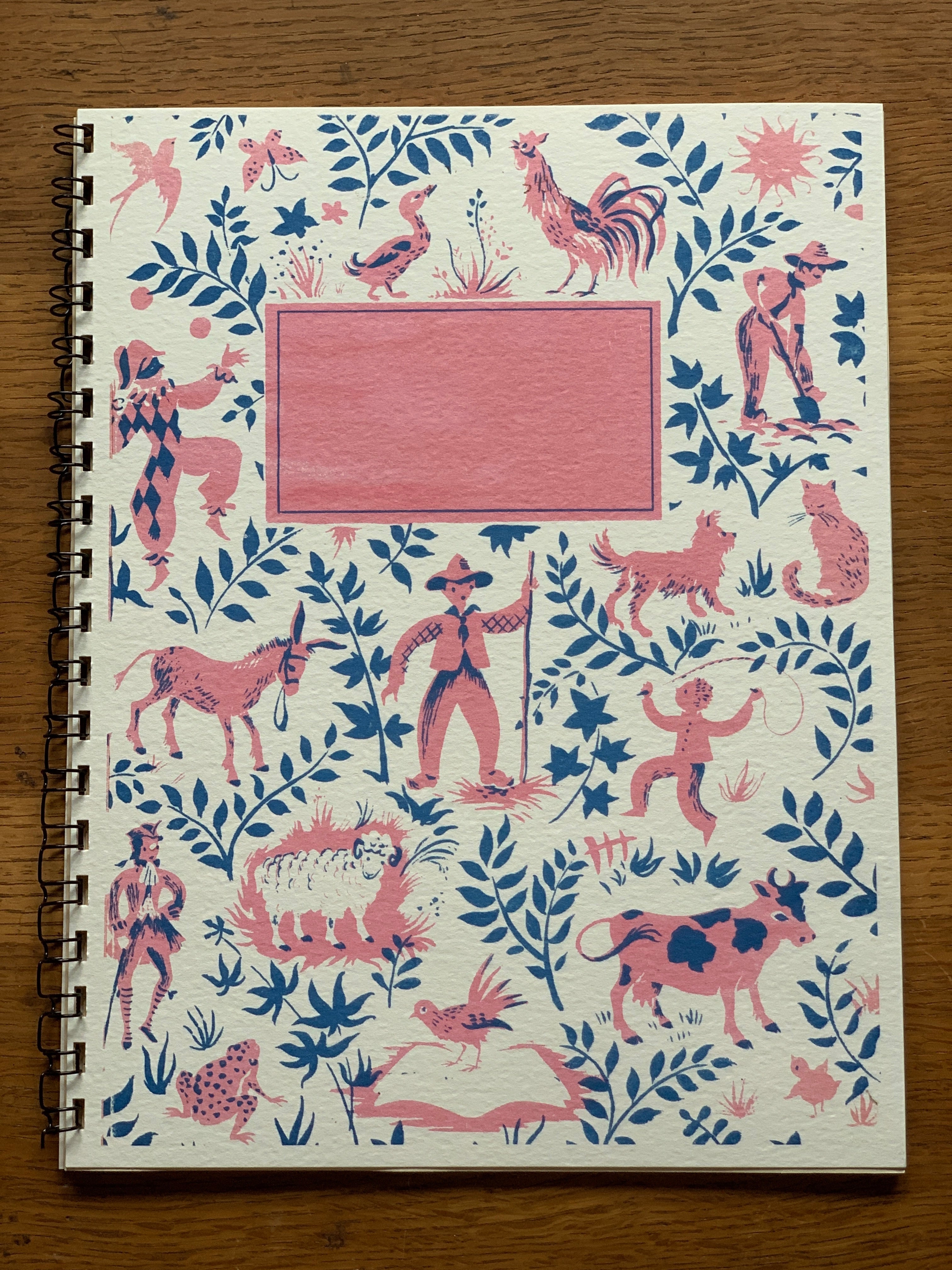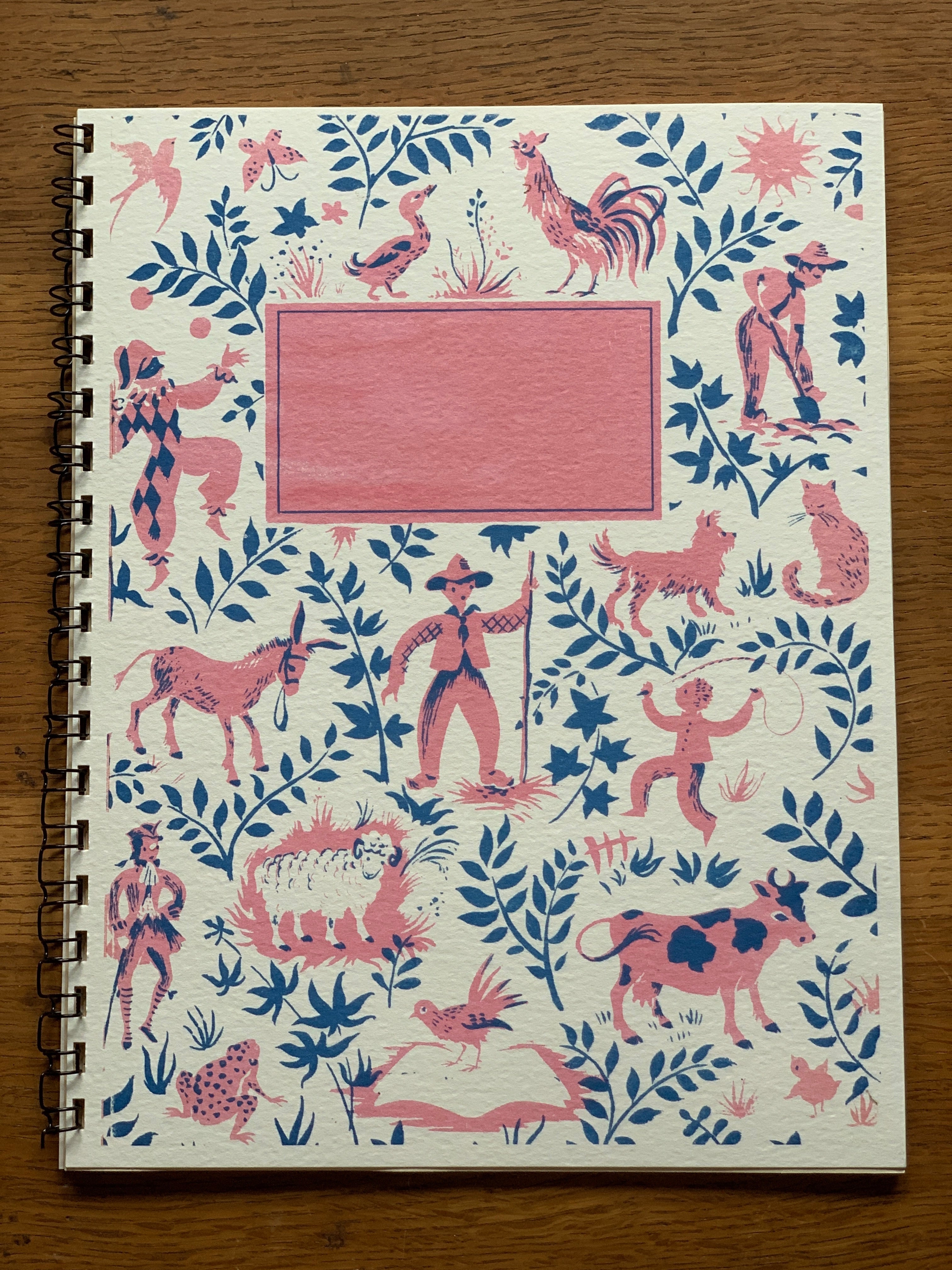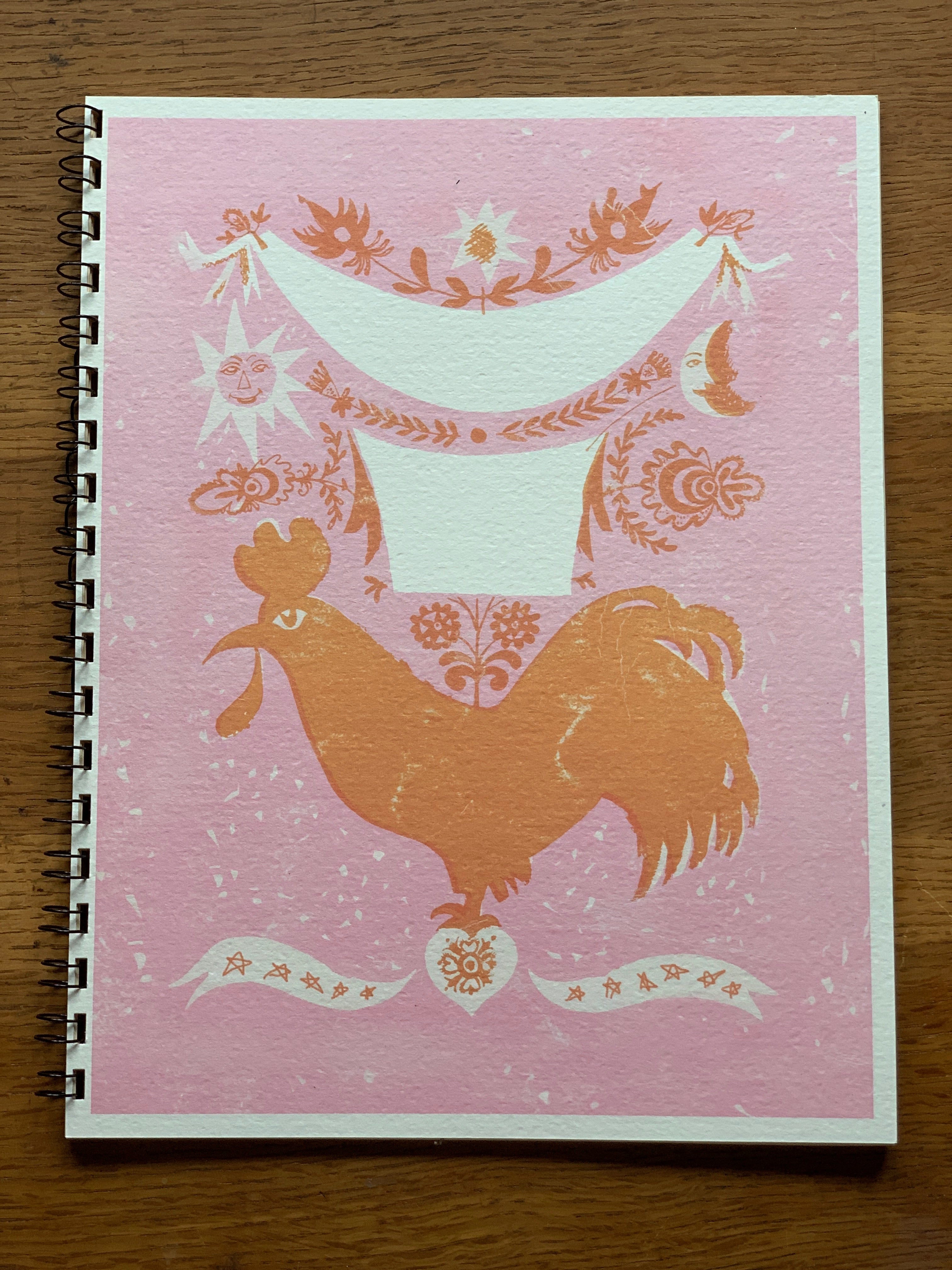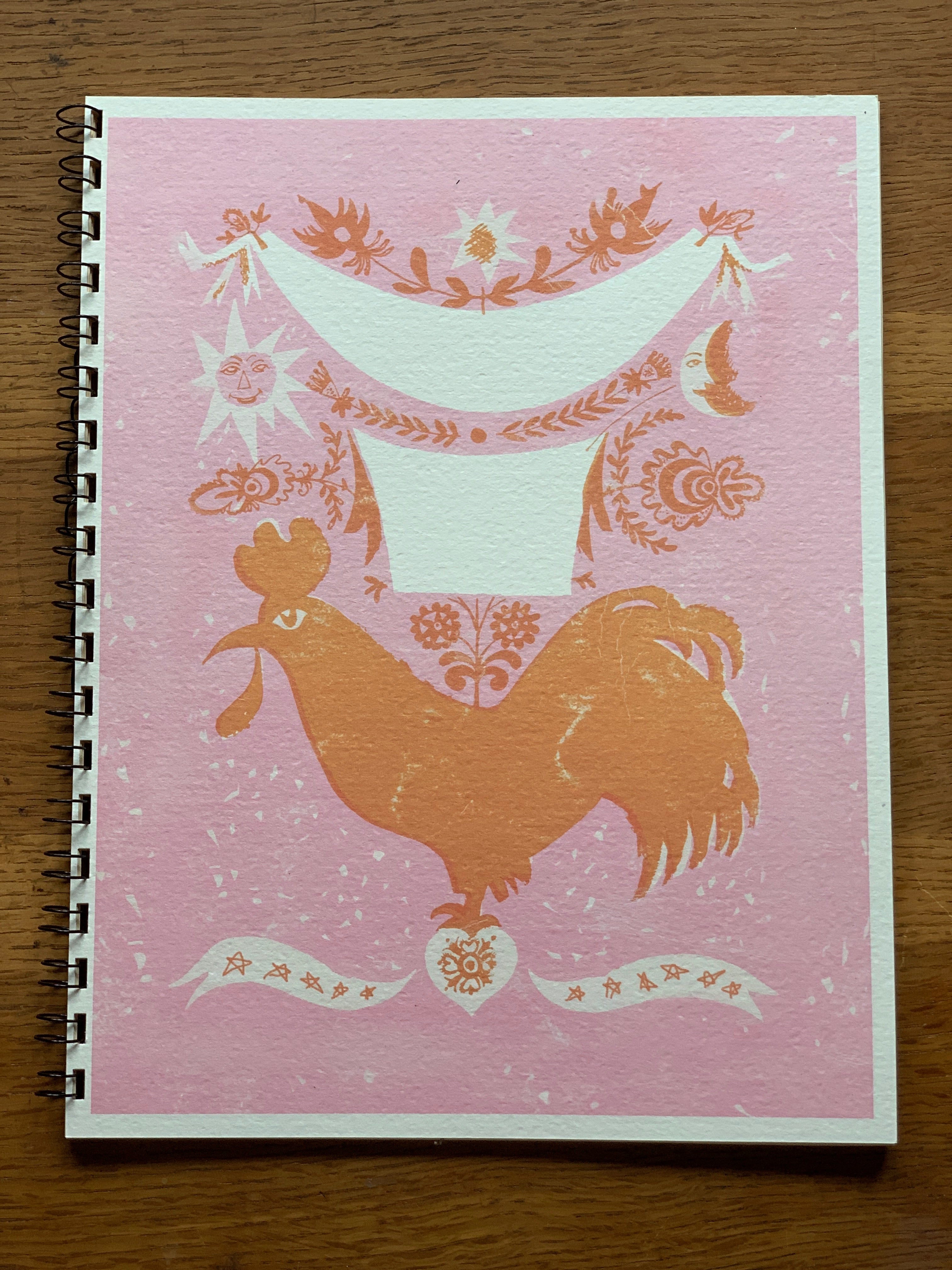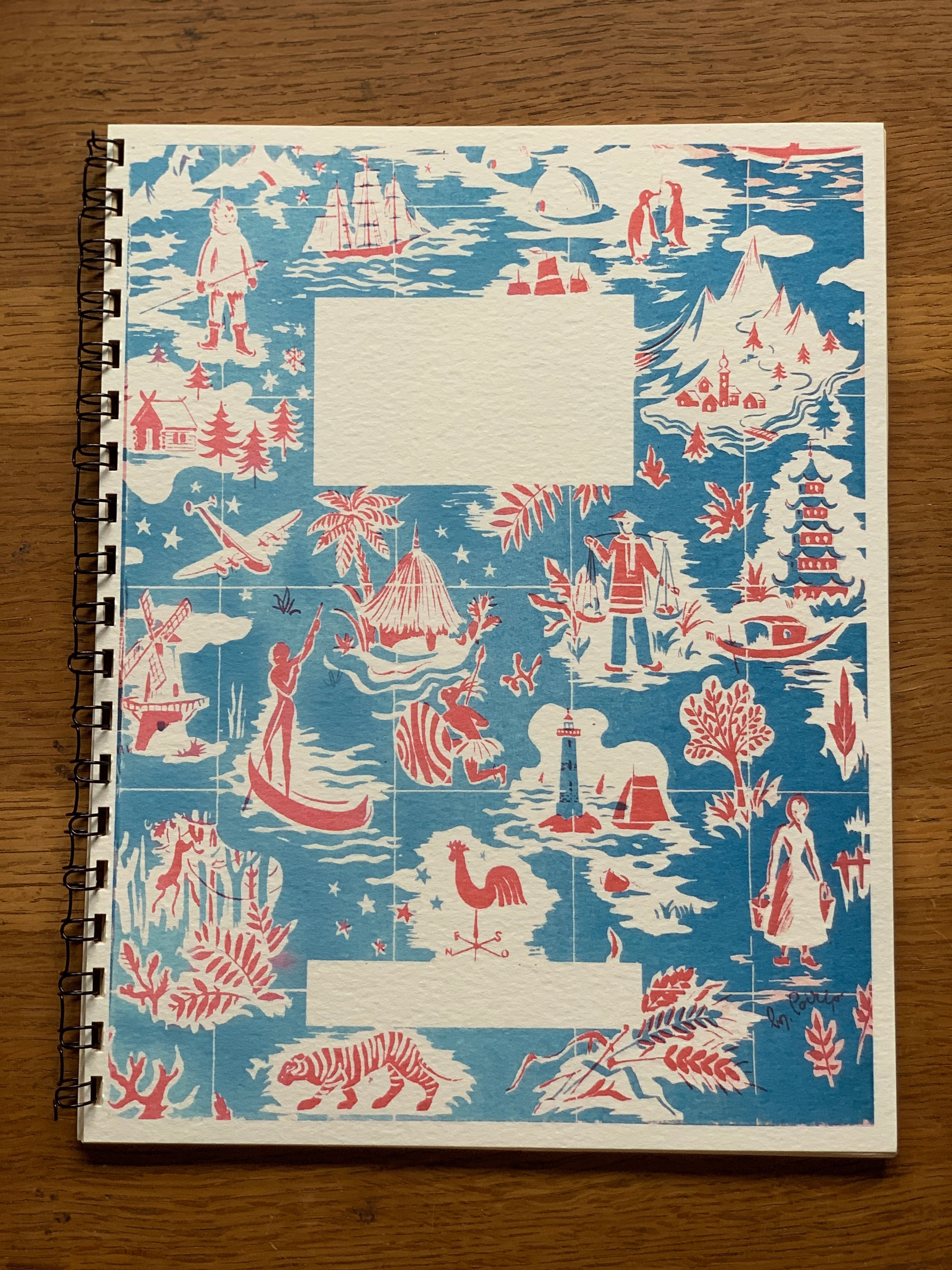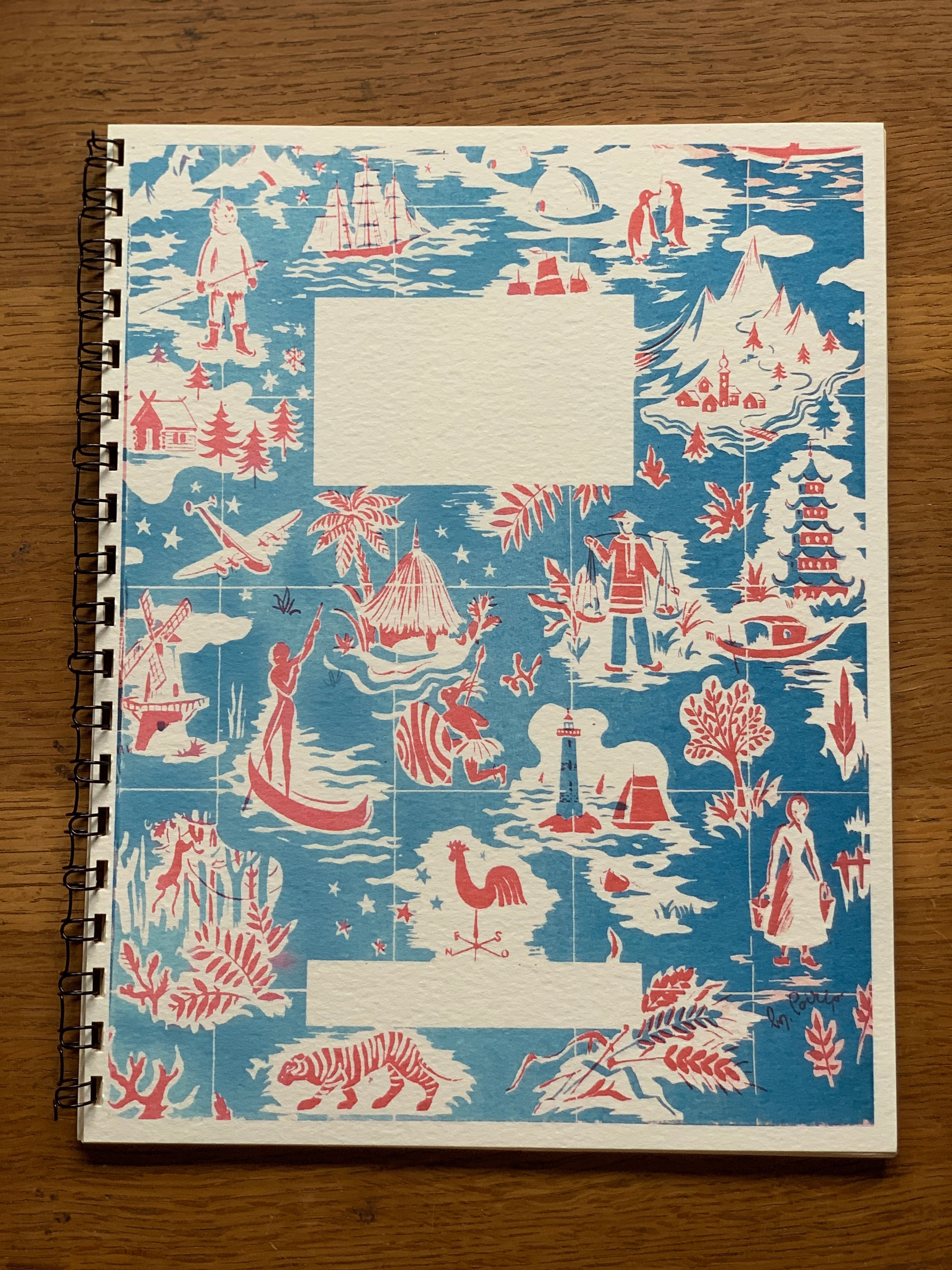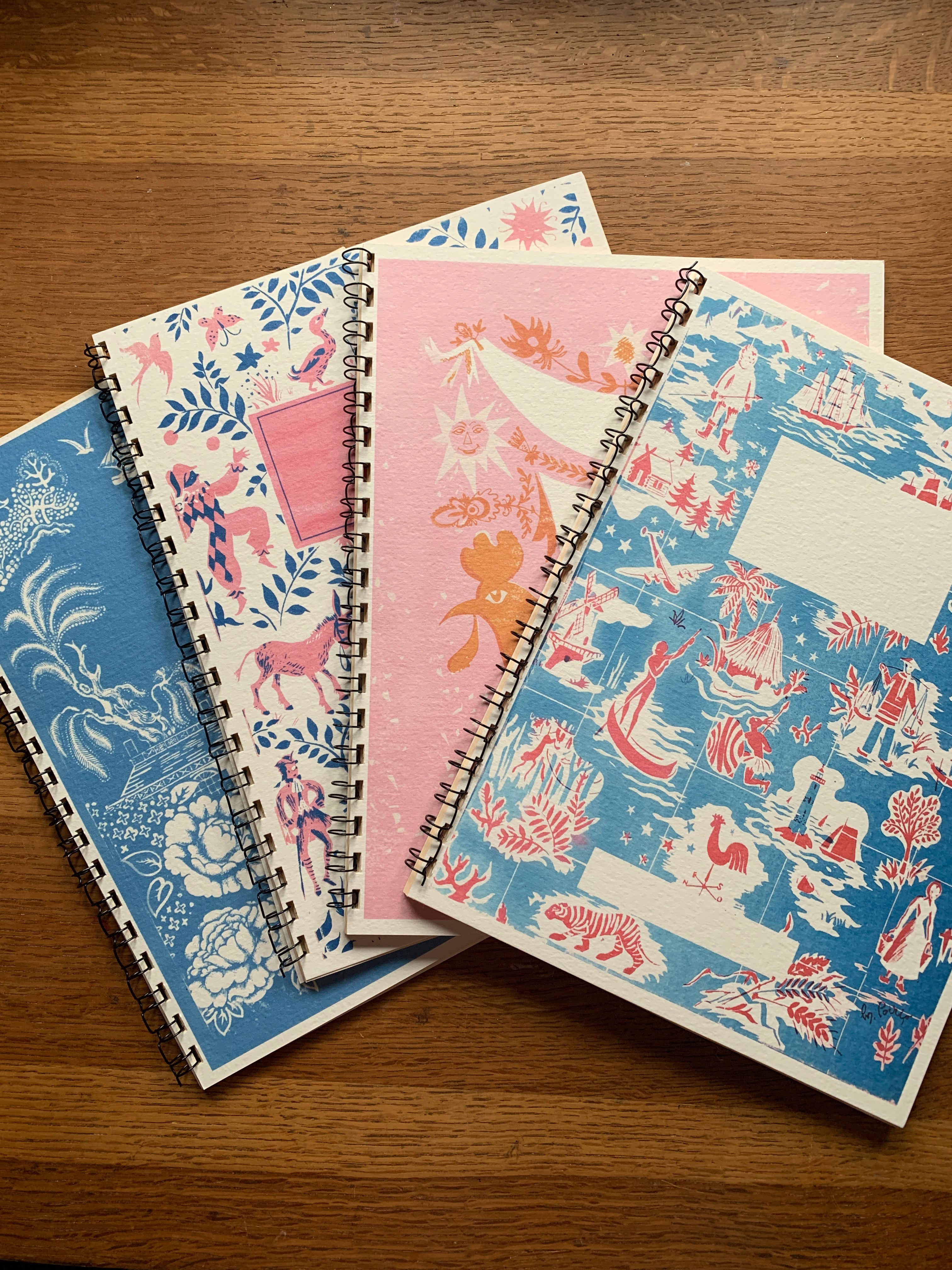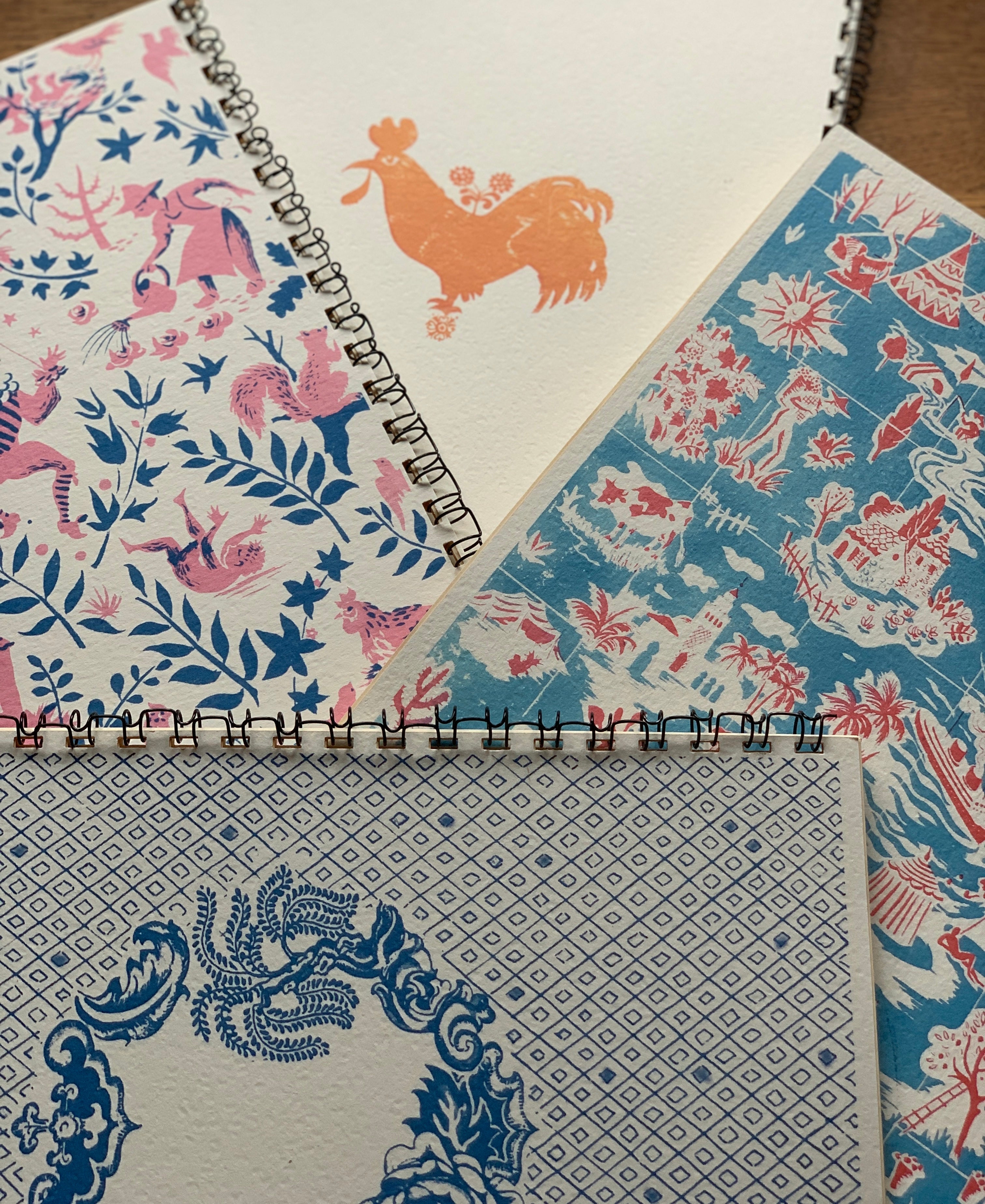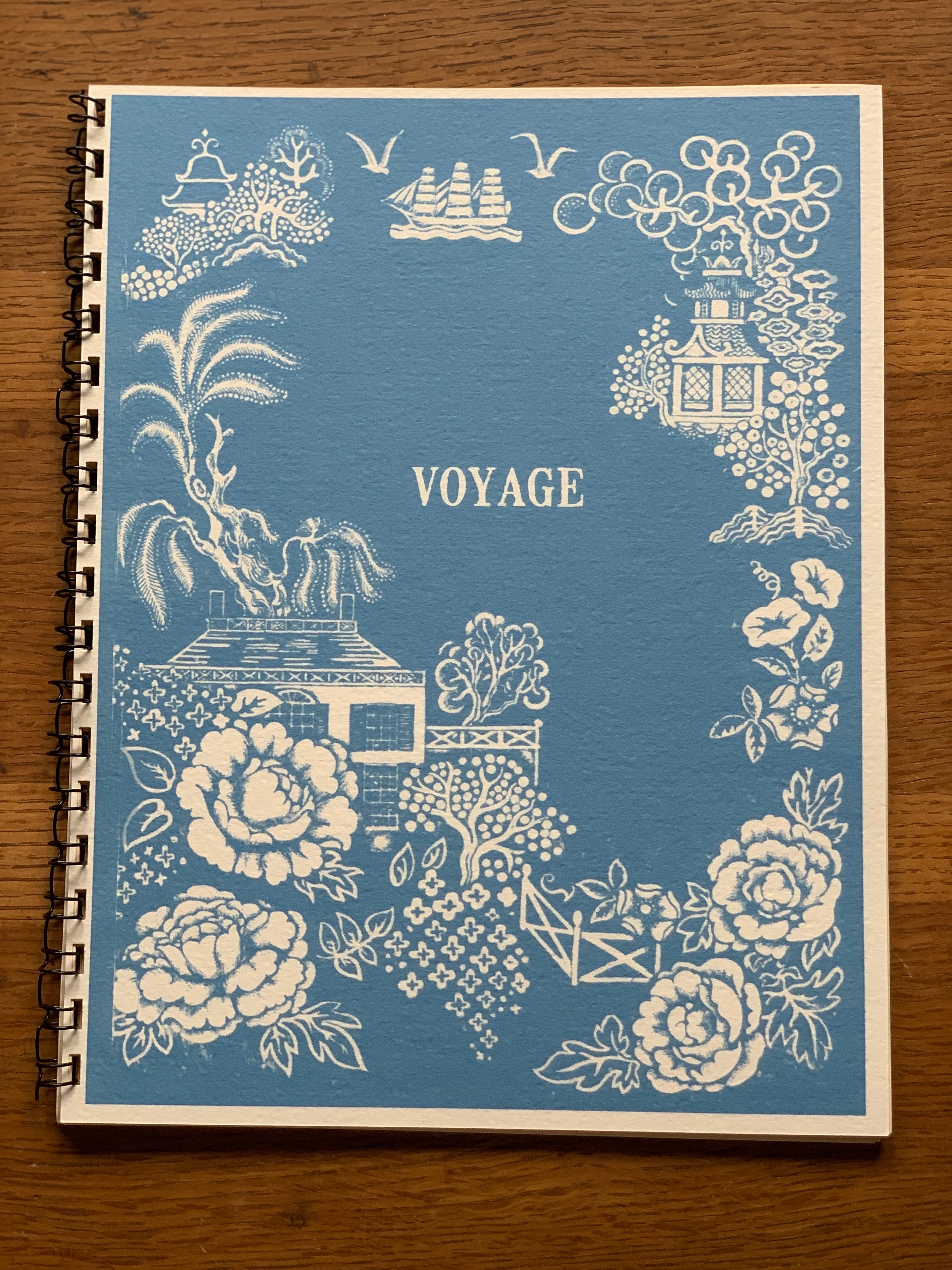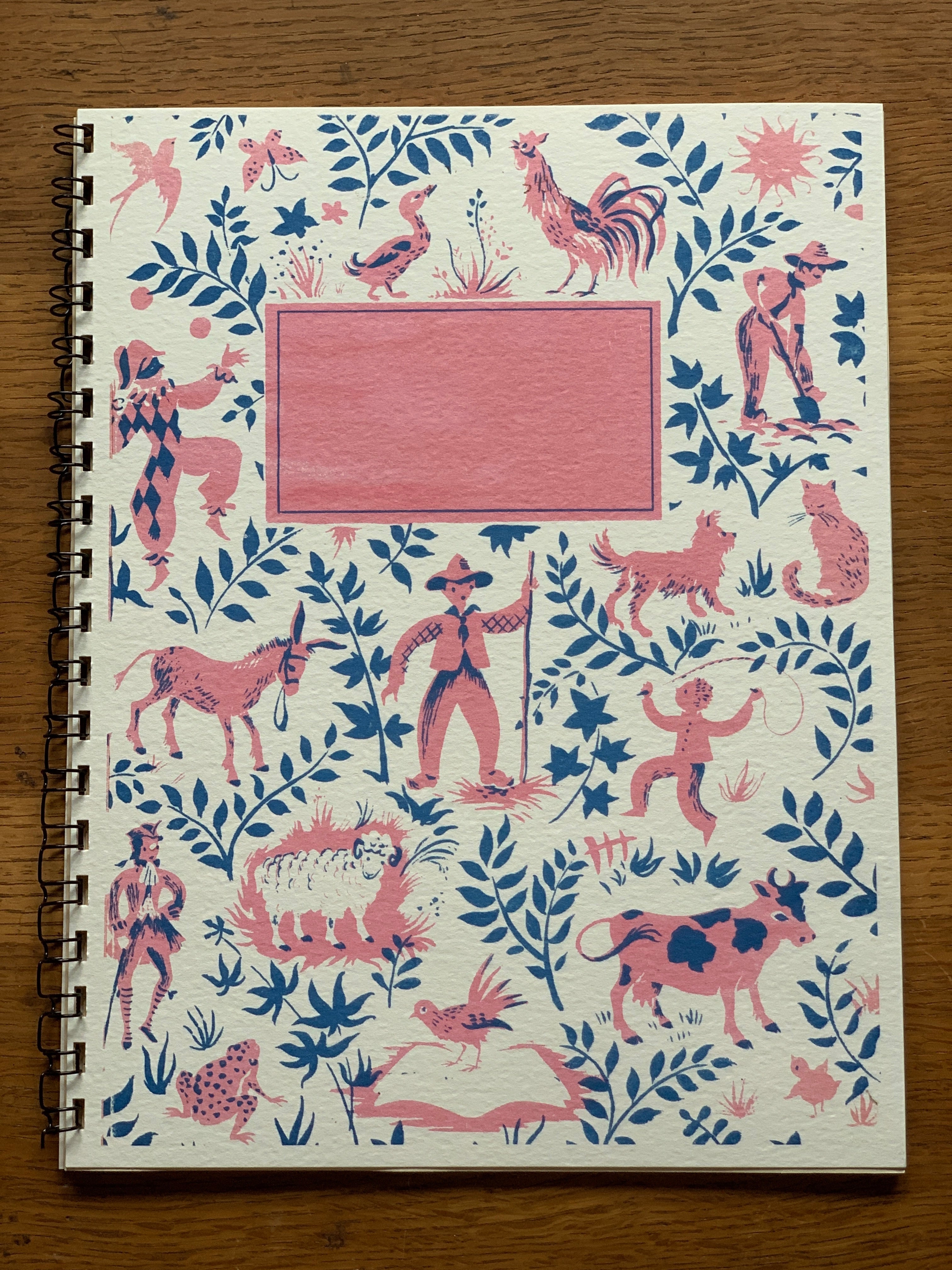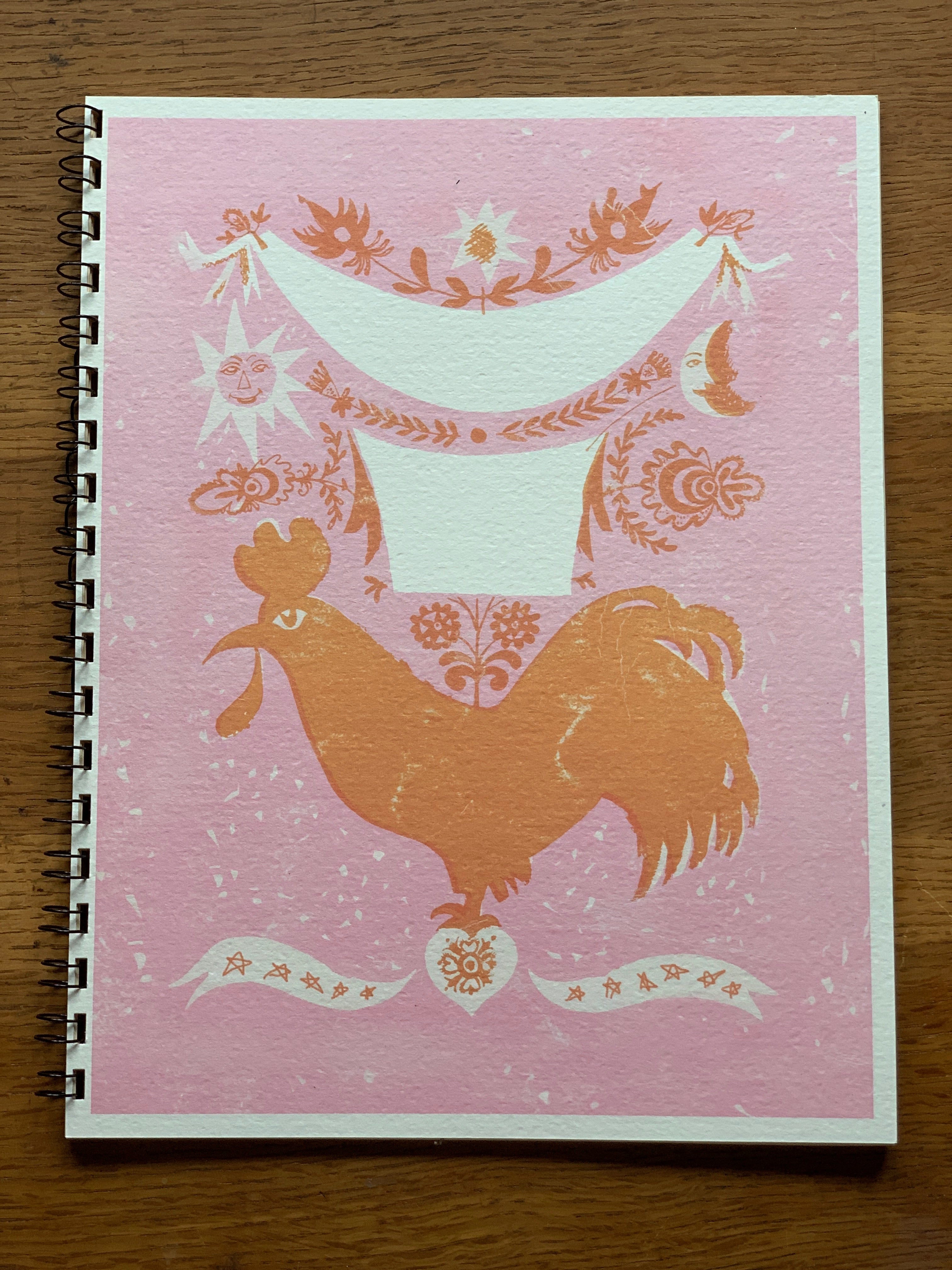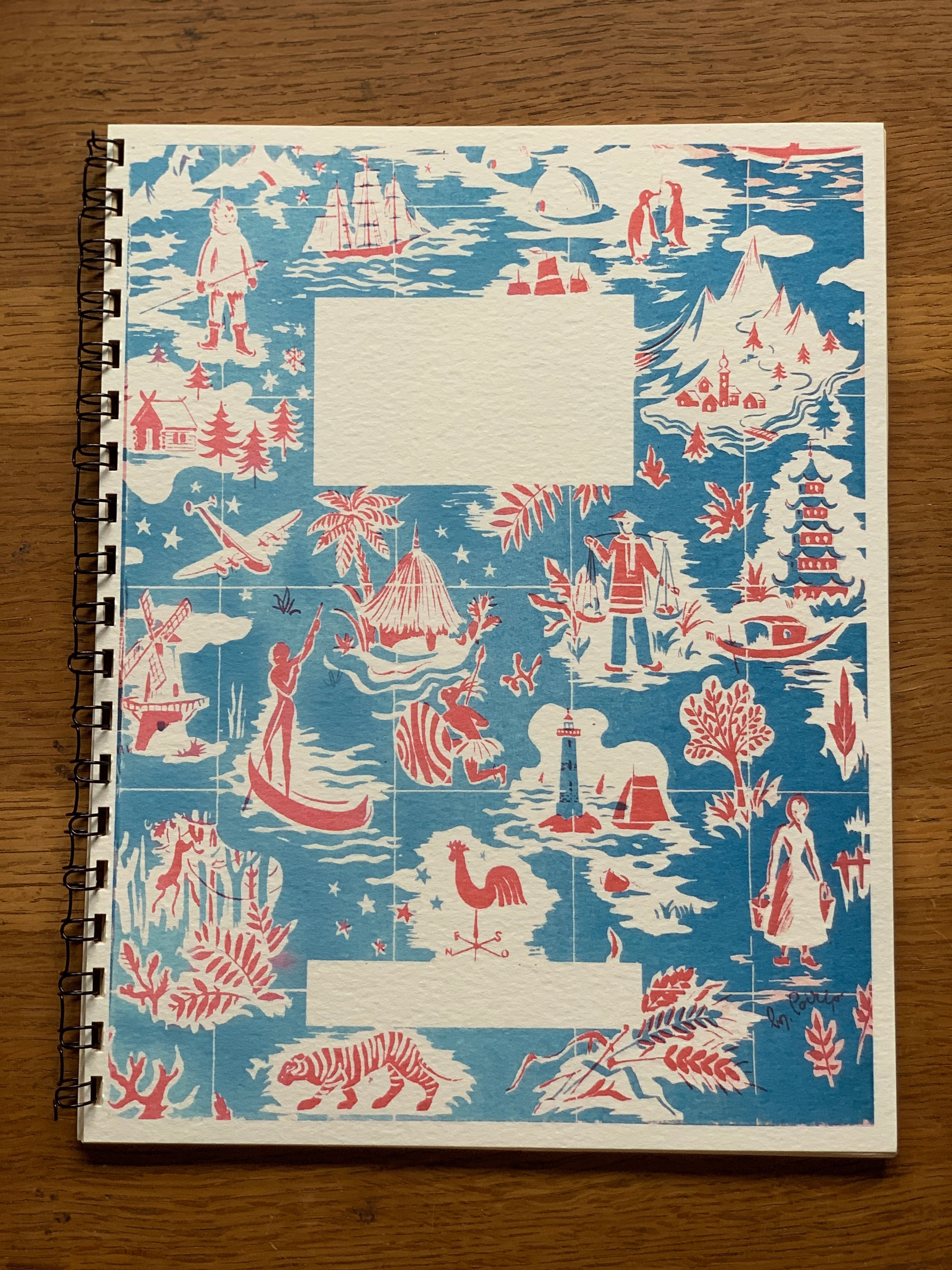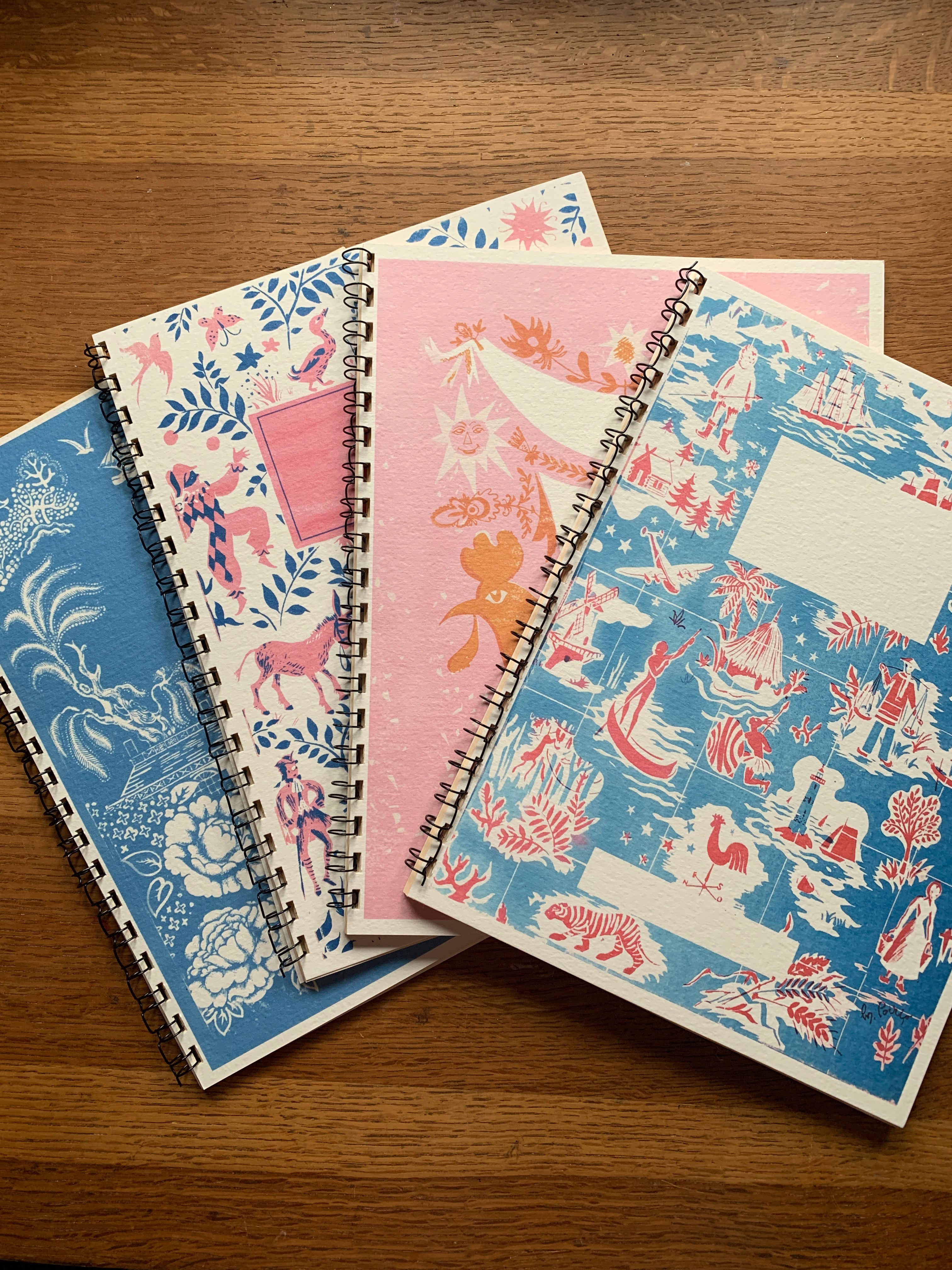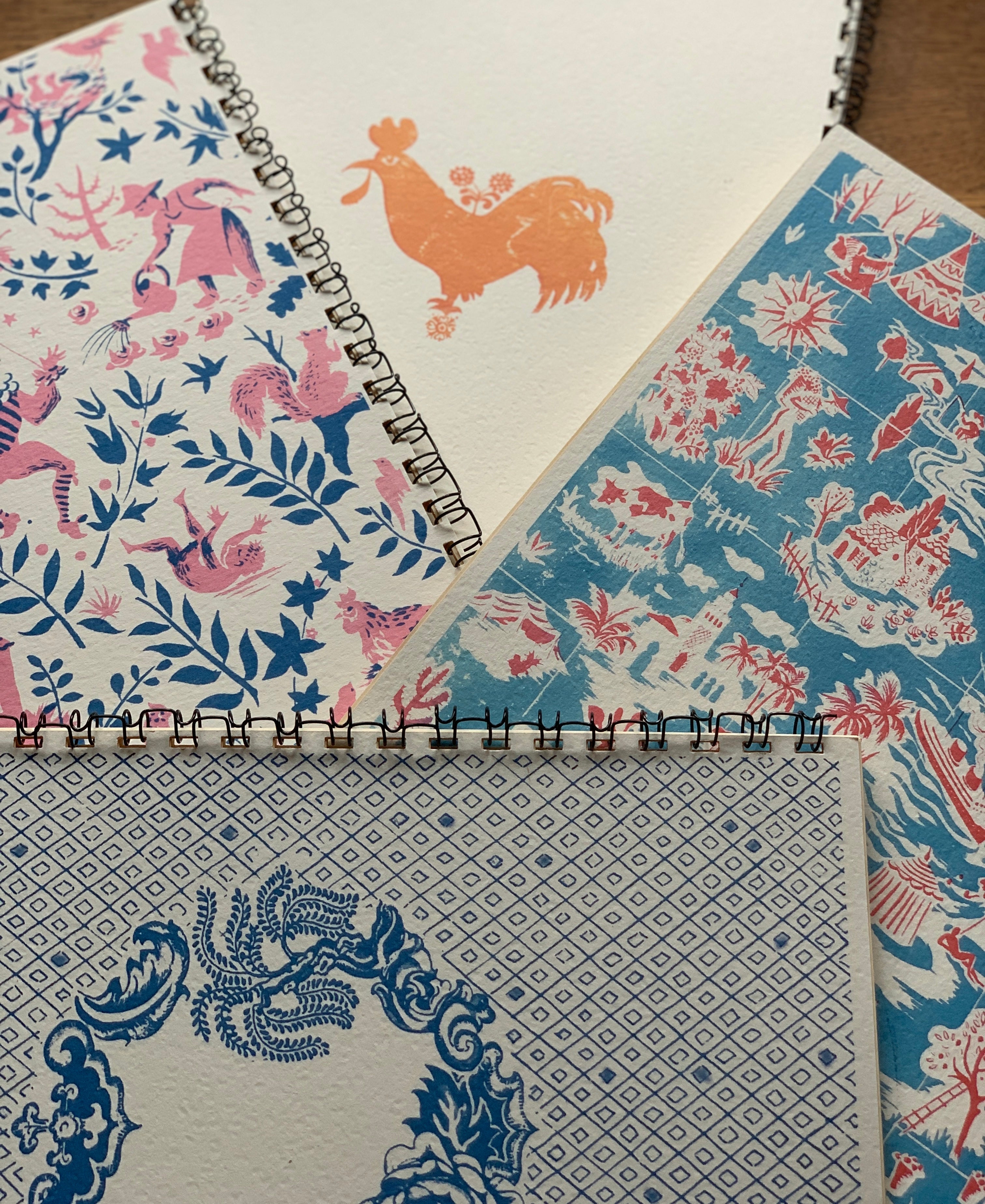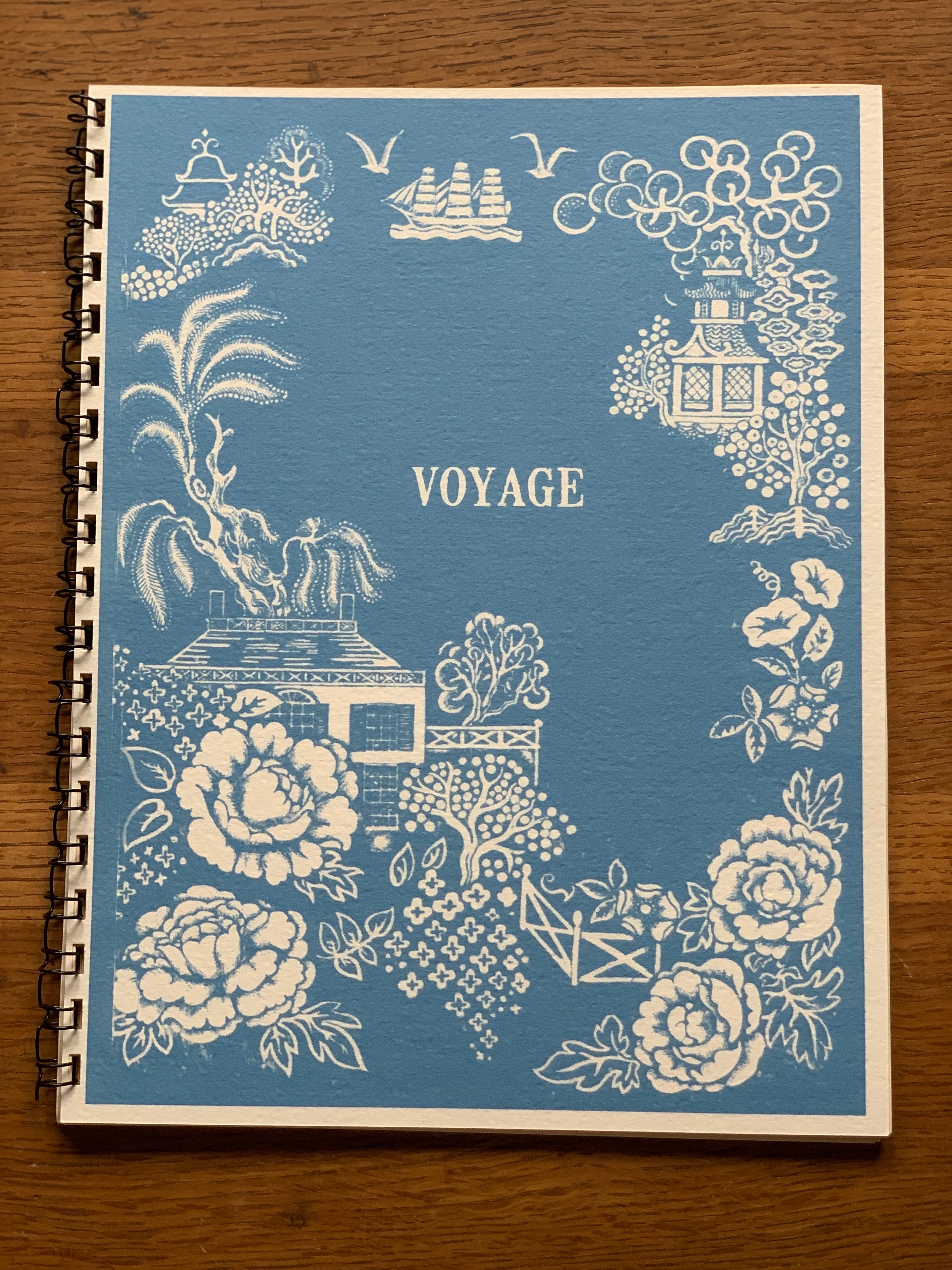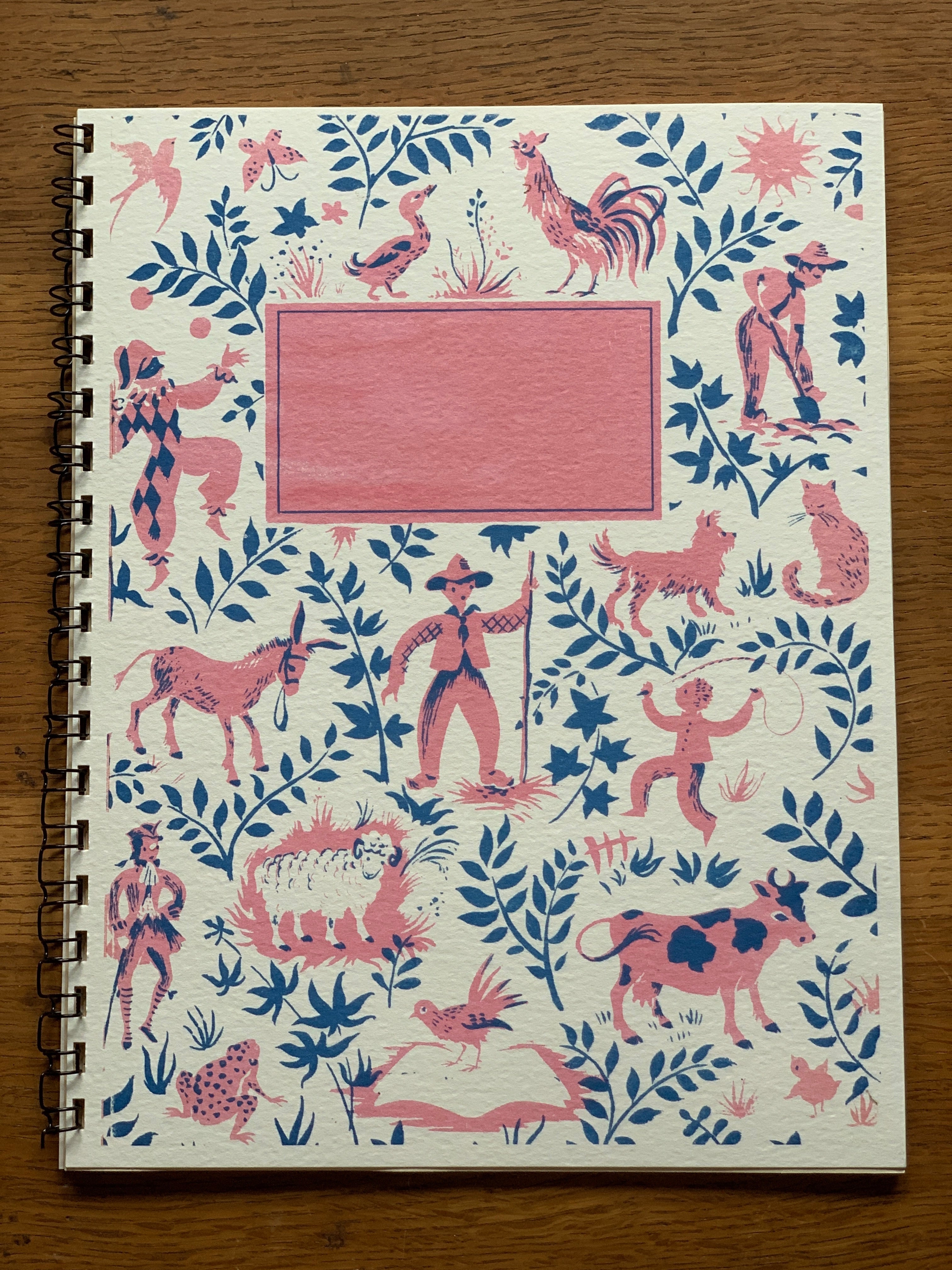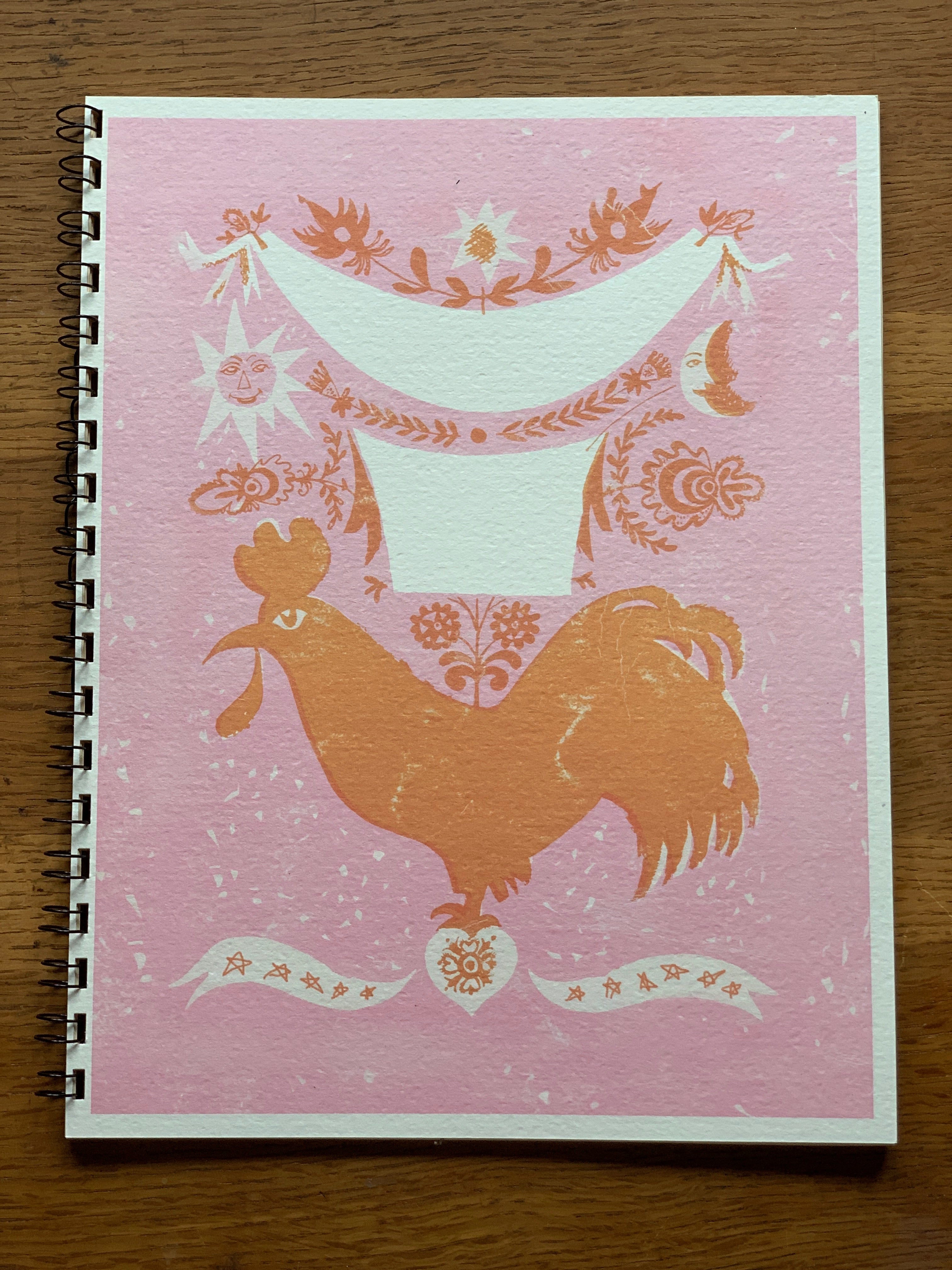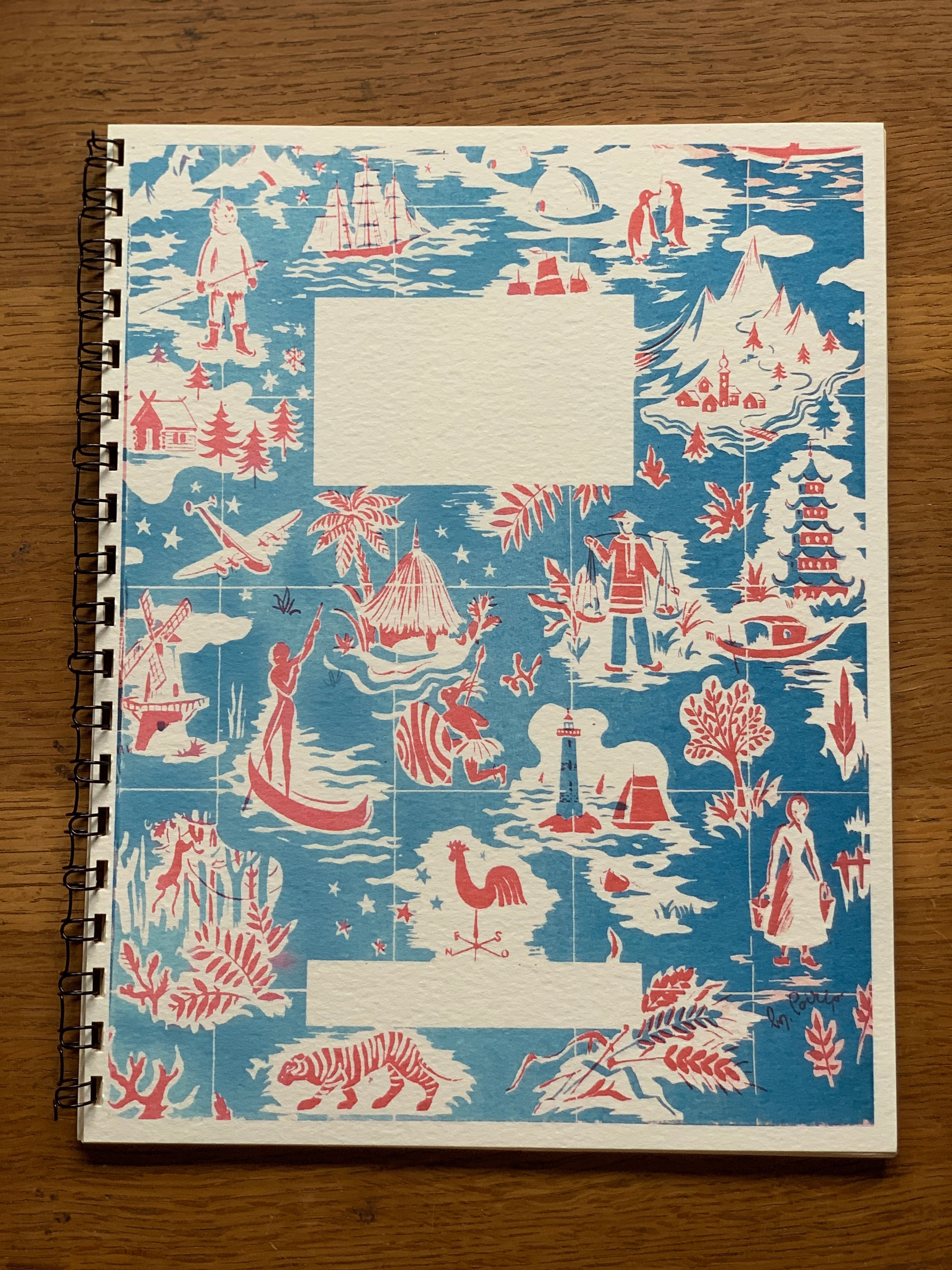 French Storybook Notebooks
These designs have been adapted and reimagined from vintage french storybook covers. 
 Sweet imagery and faded chalky colors make these books extra charming. Produced in the Parcel Workshop, these notebooks are printed on textured watercolor stock, with 30 lined pages.  Both the front and back covers are printed with 
8 1/2 x 11.
4 designs:  Voyage, Pink and Blue Scene, Rooster, Red and Blue Scene.
As with all of our handmade products, please allow 3-5 business days to produce and ship your order.