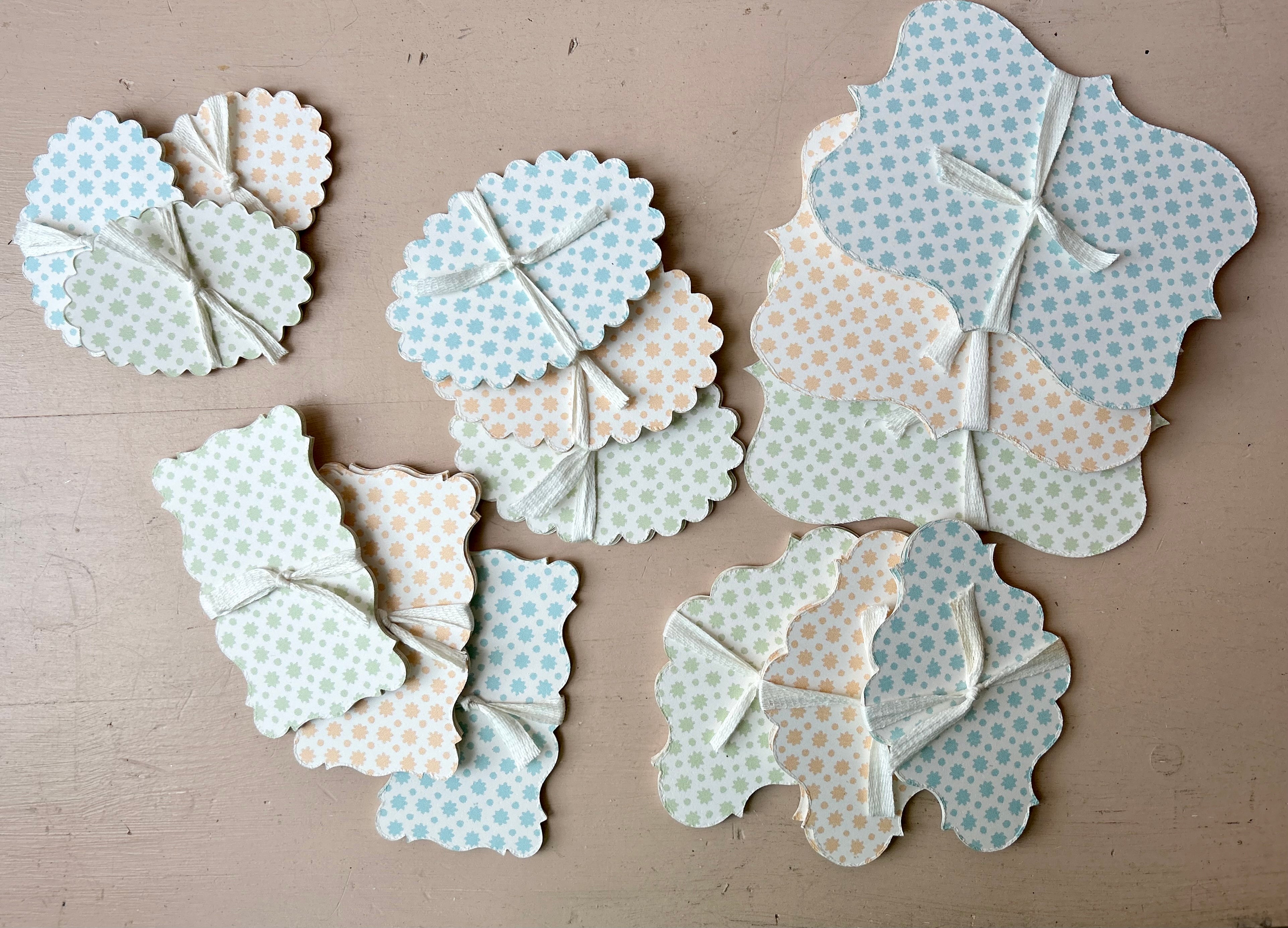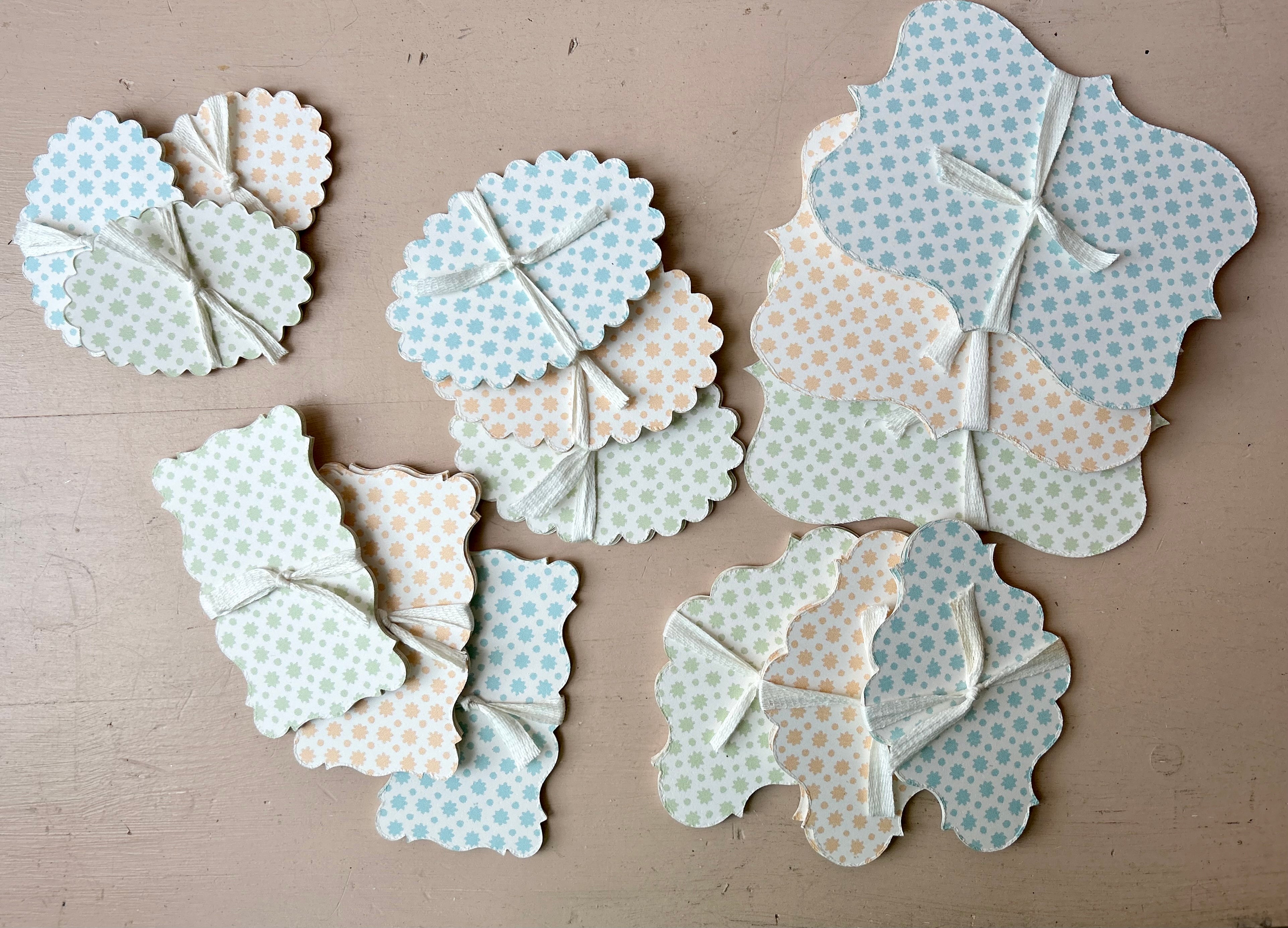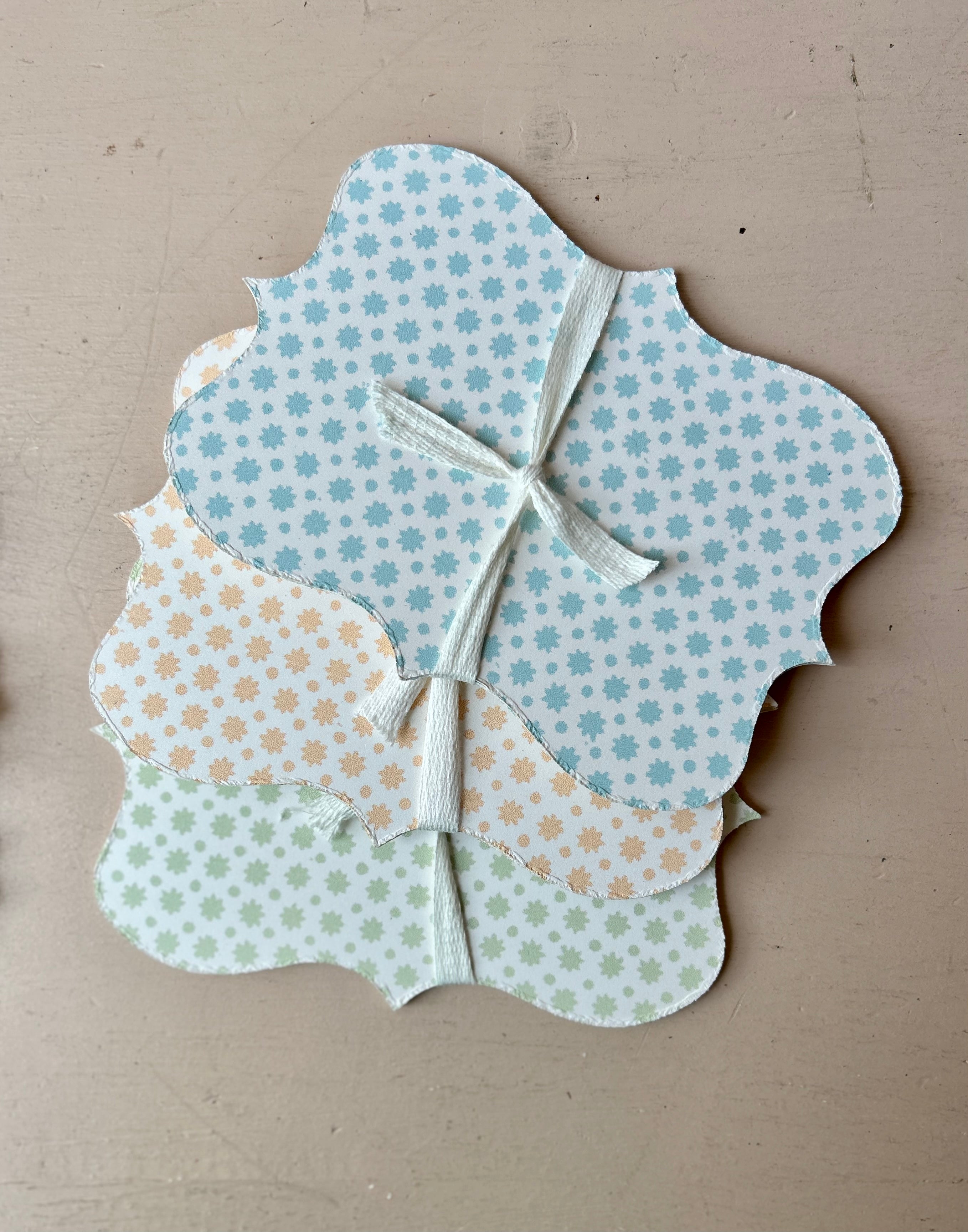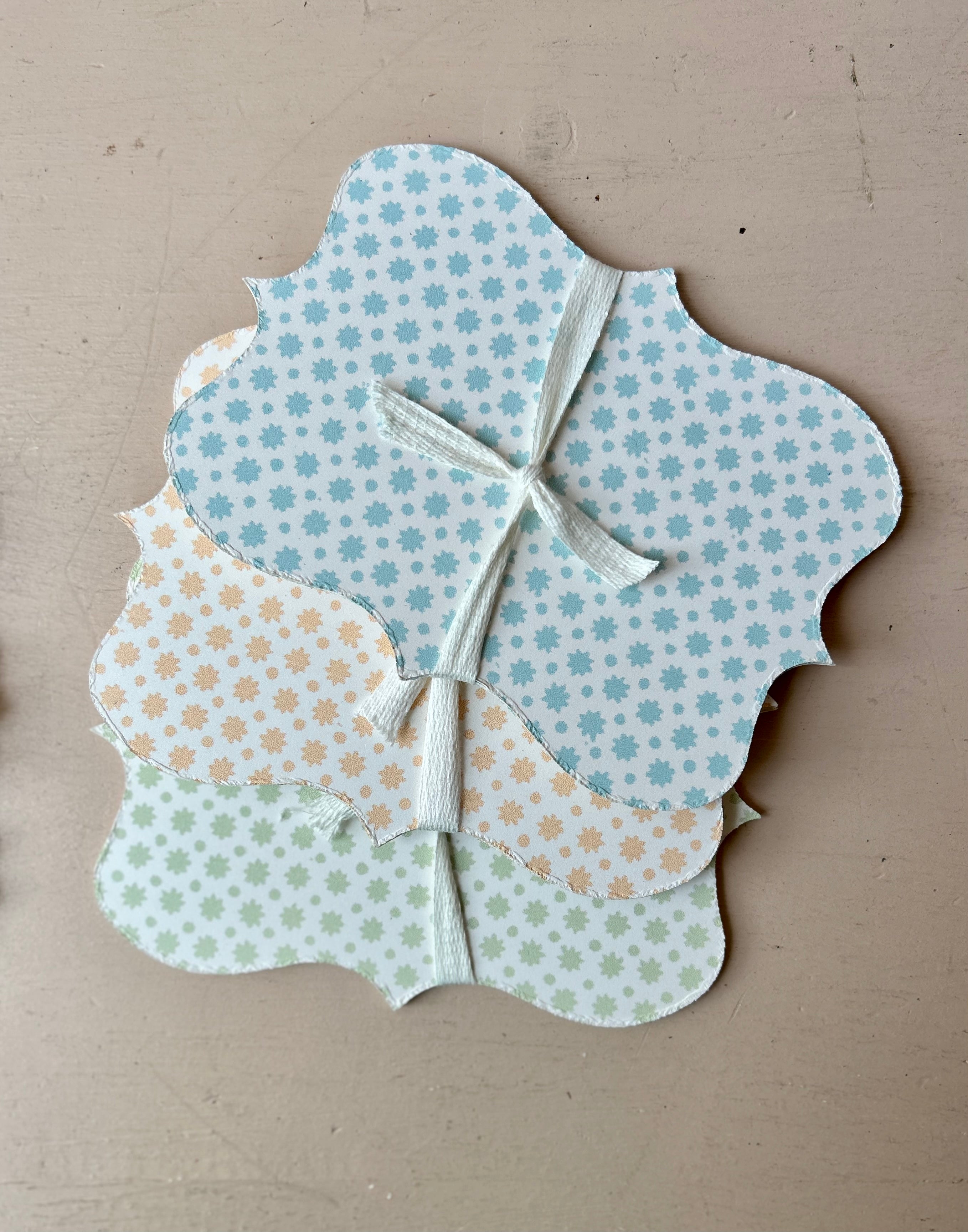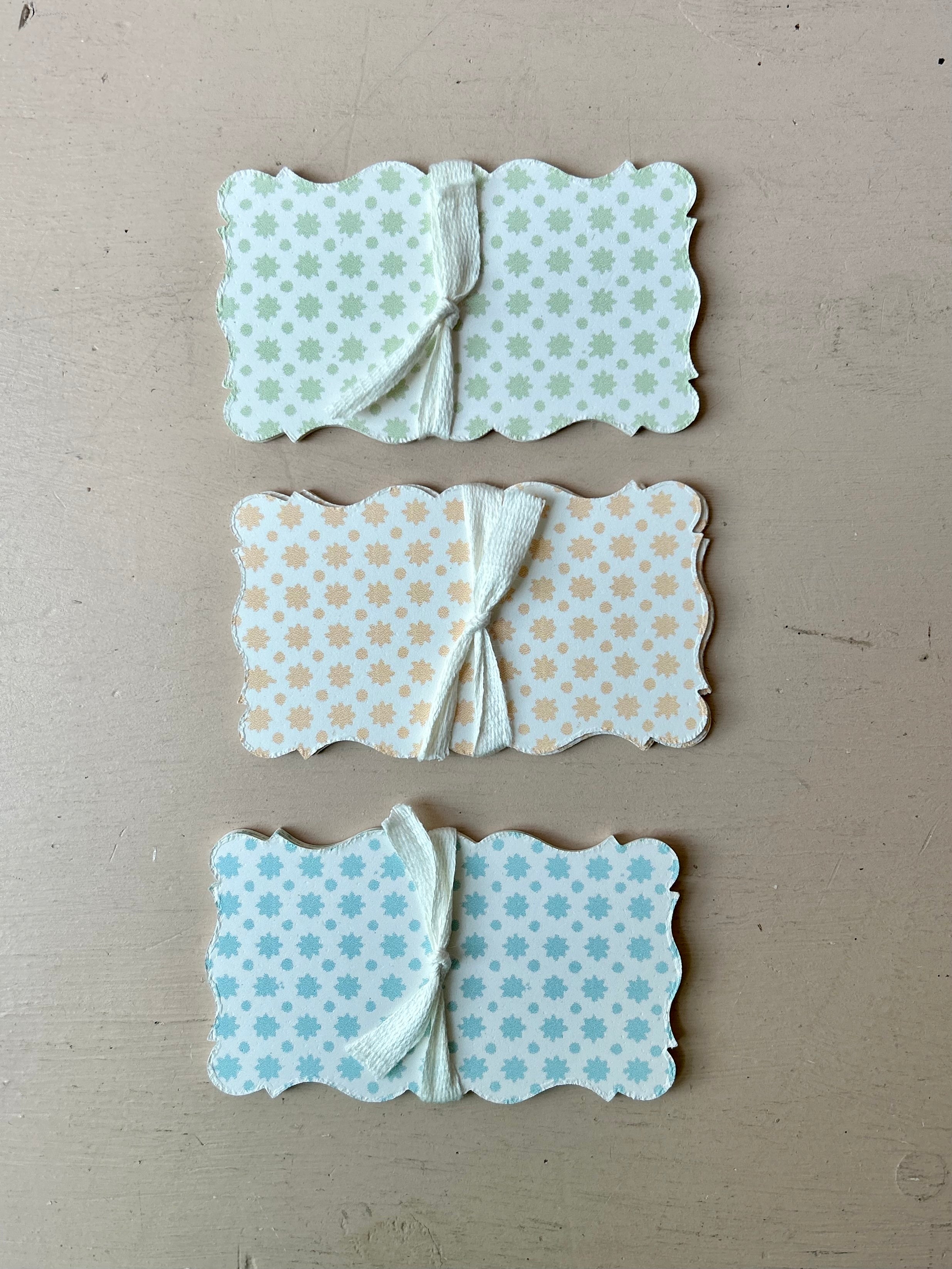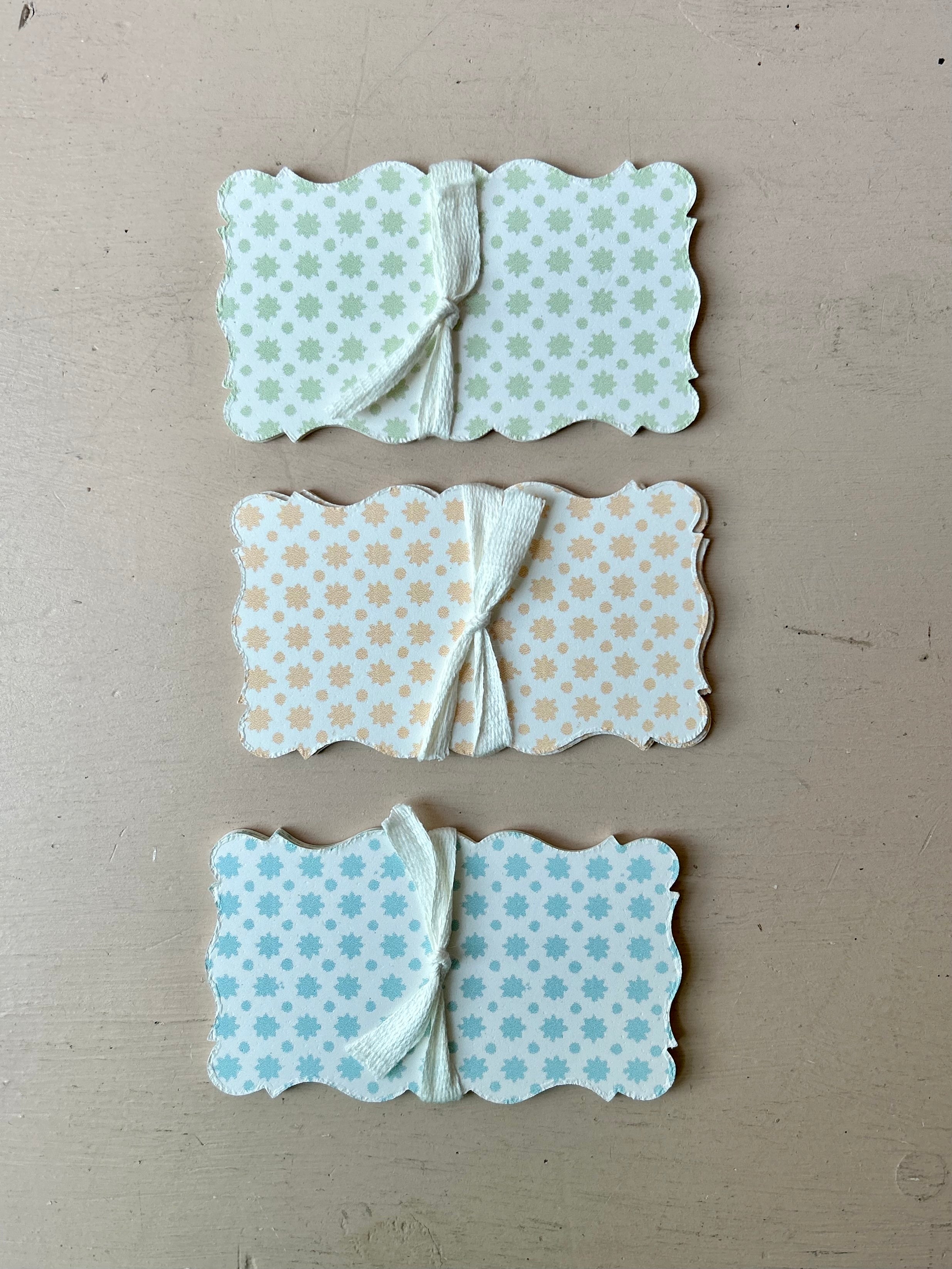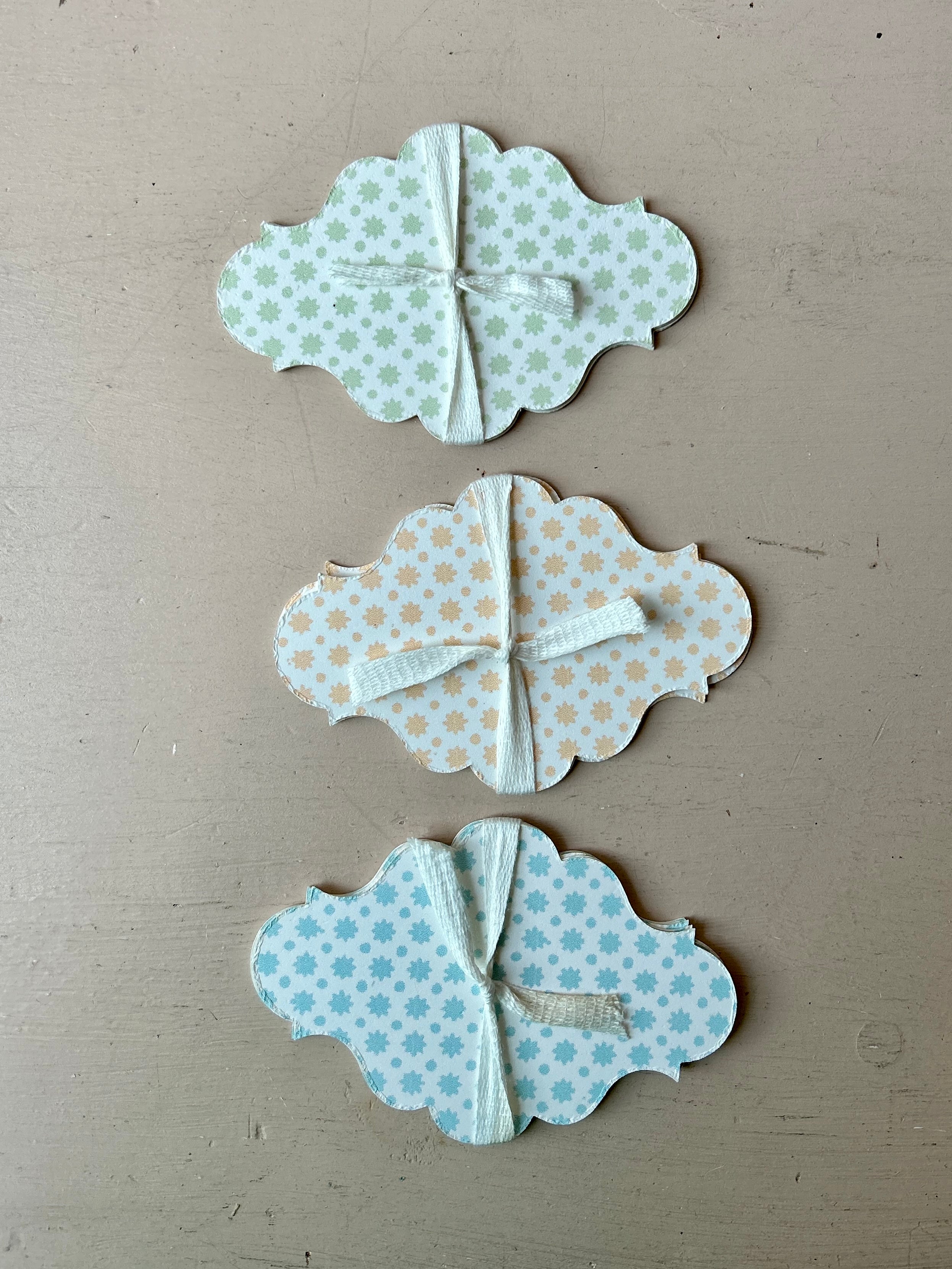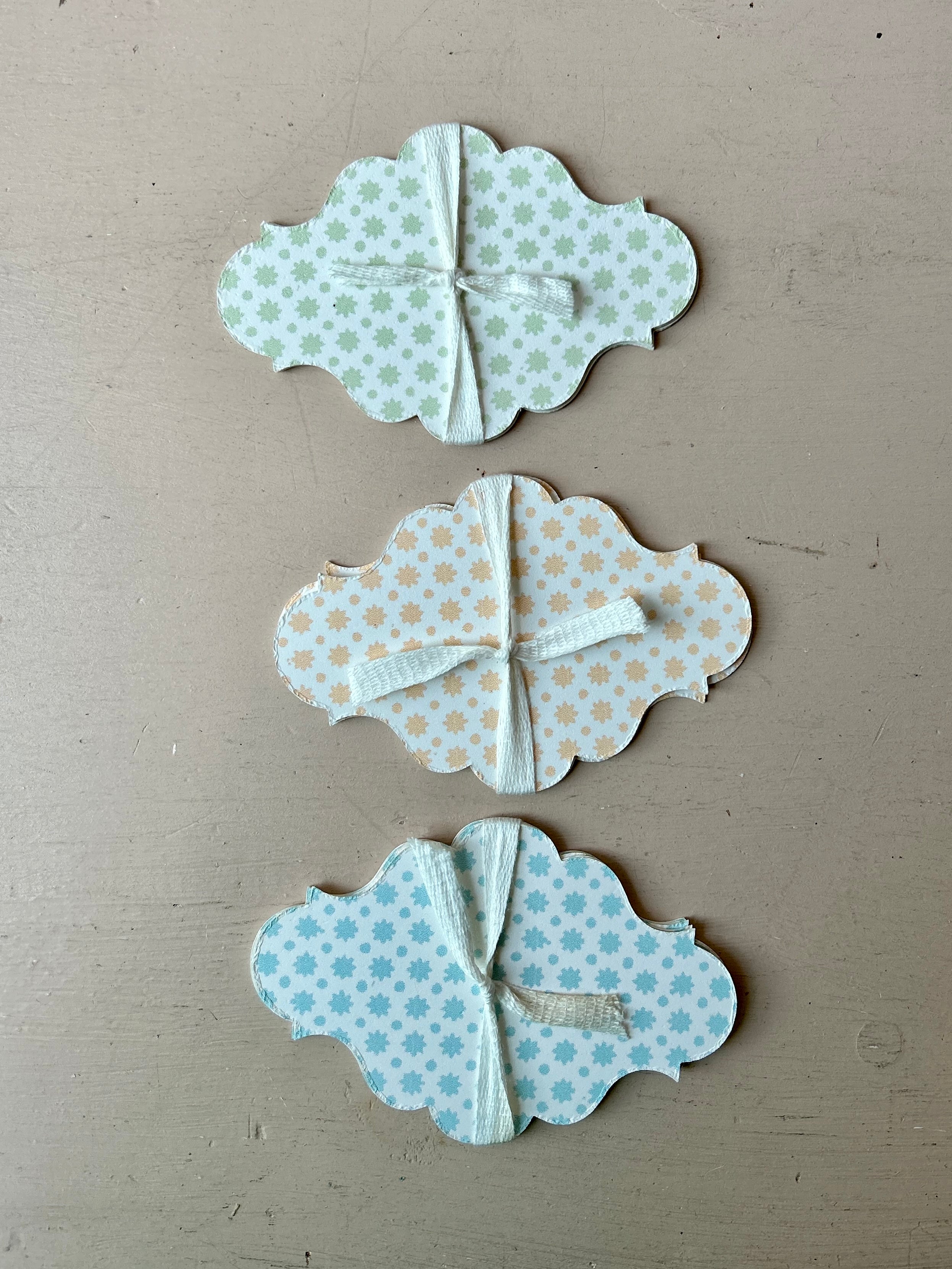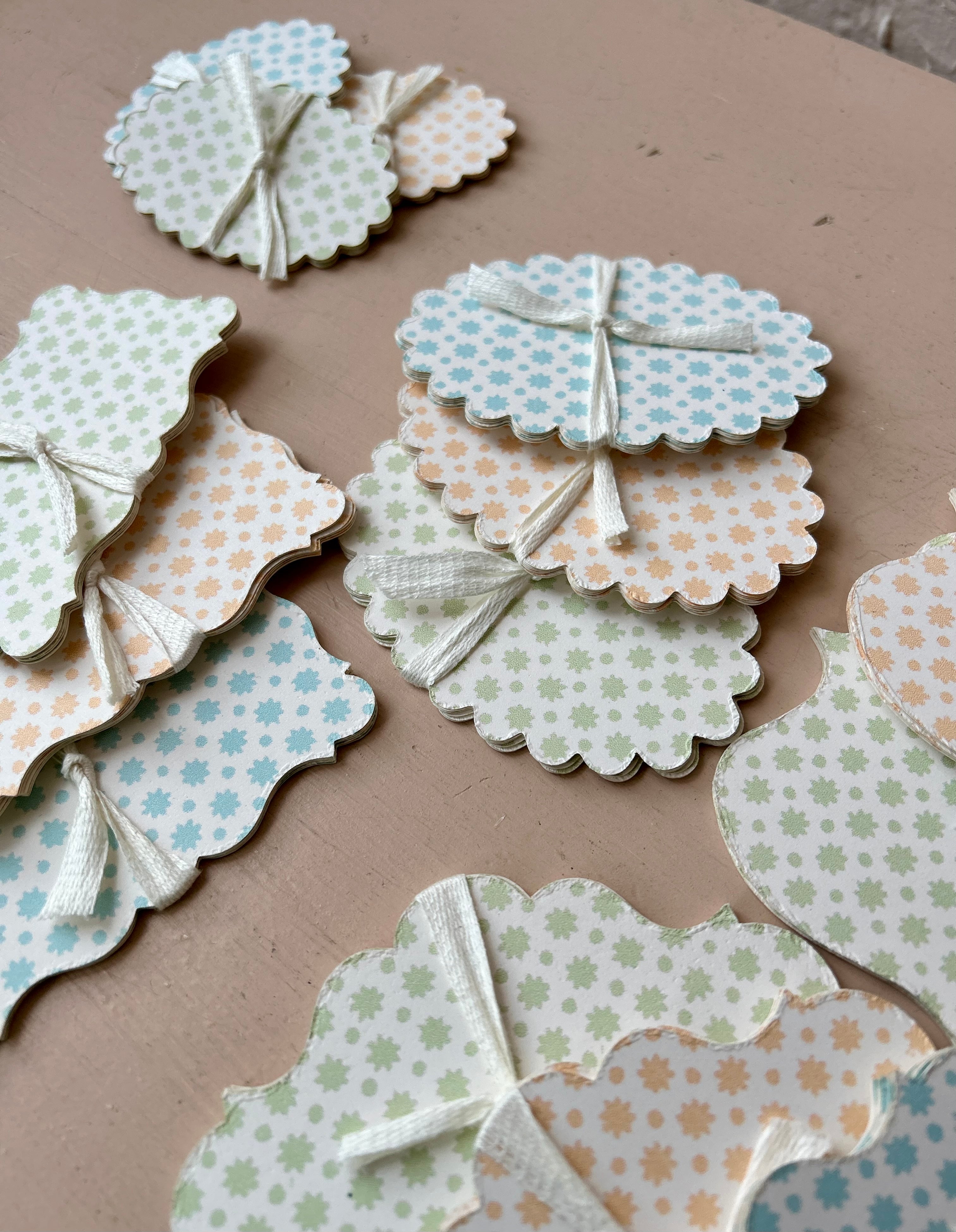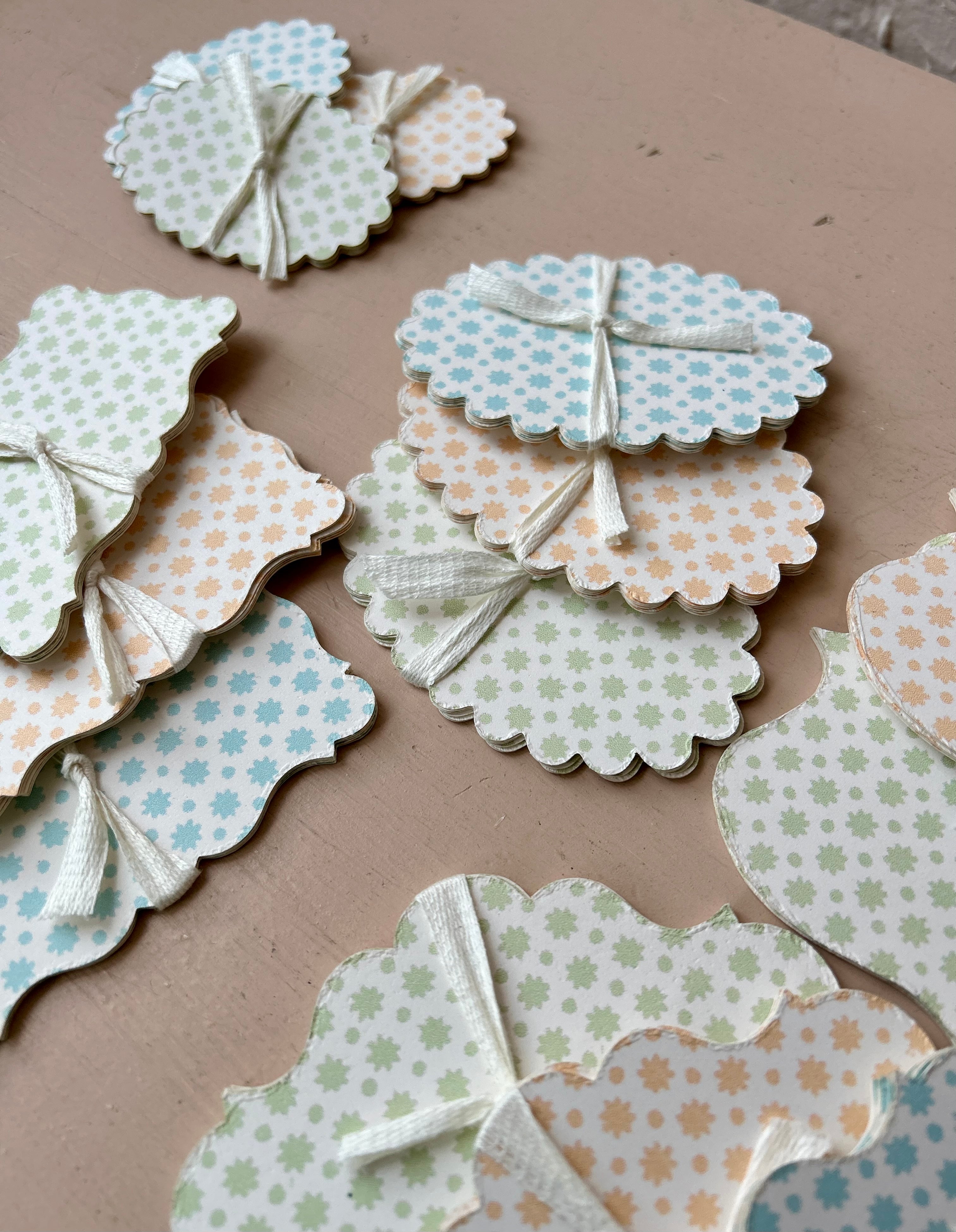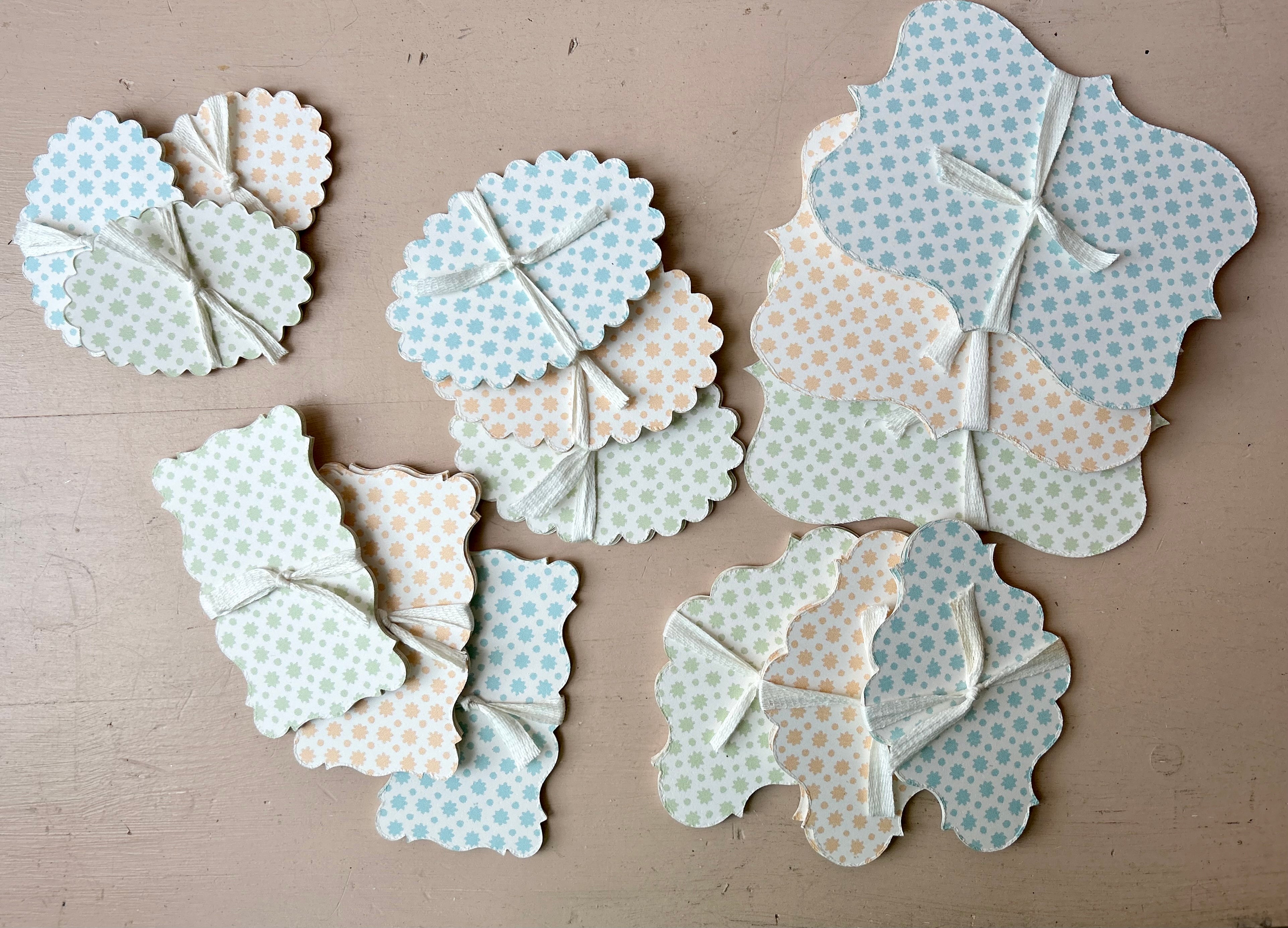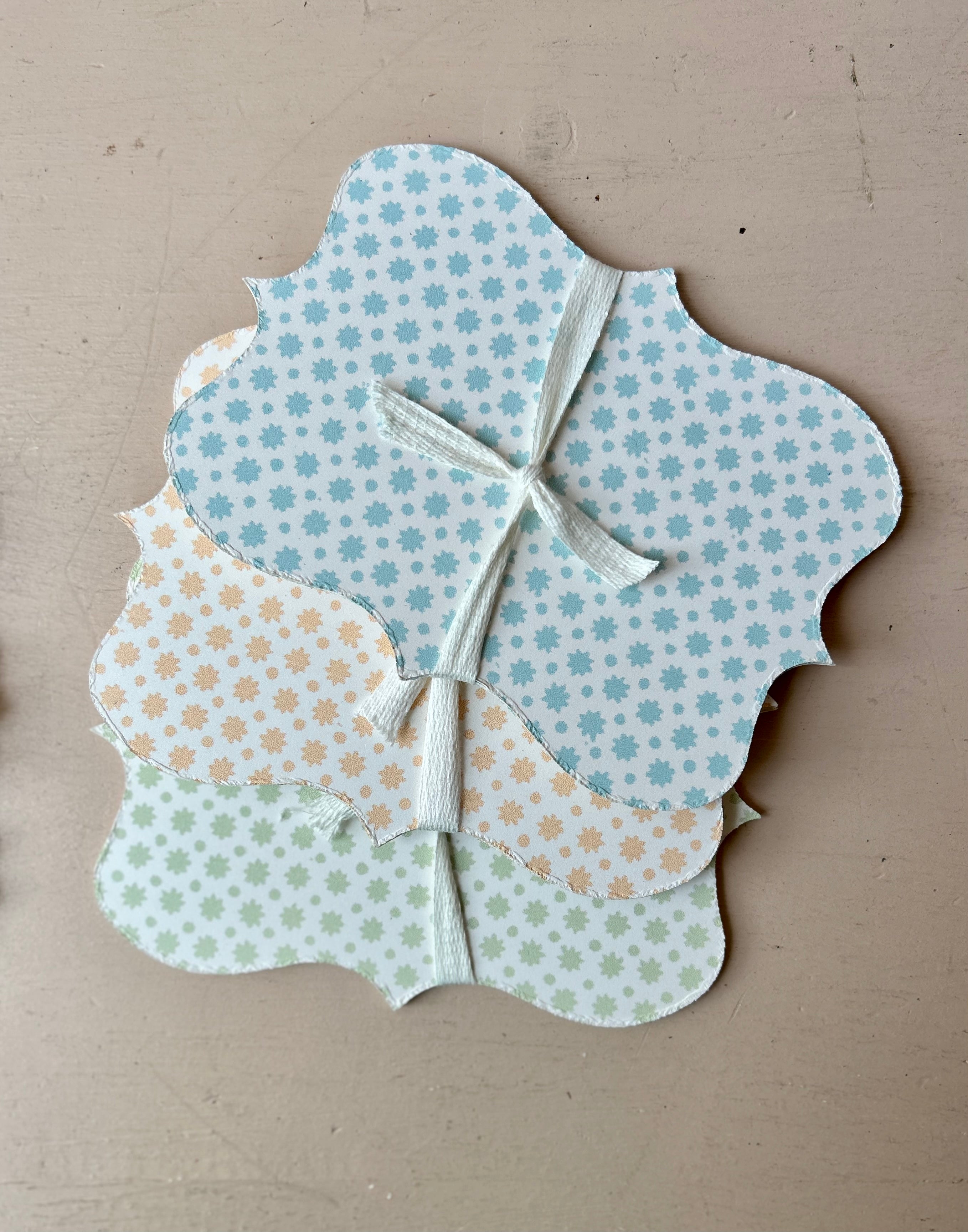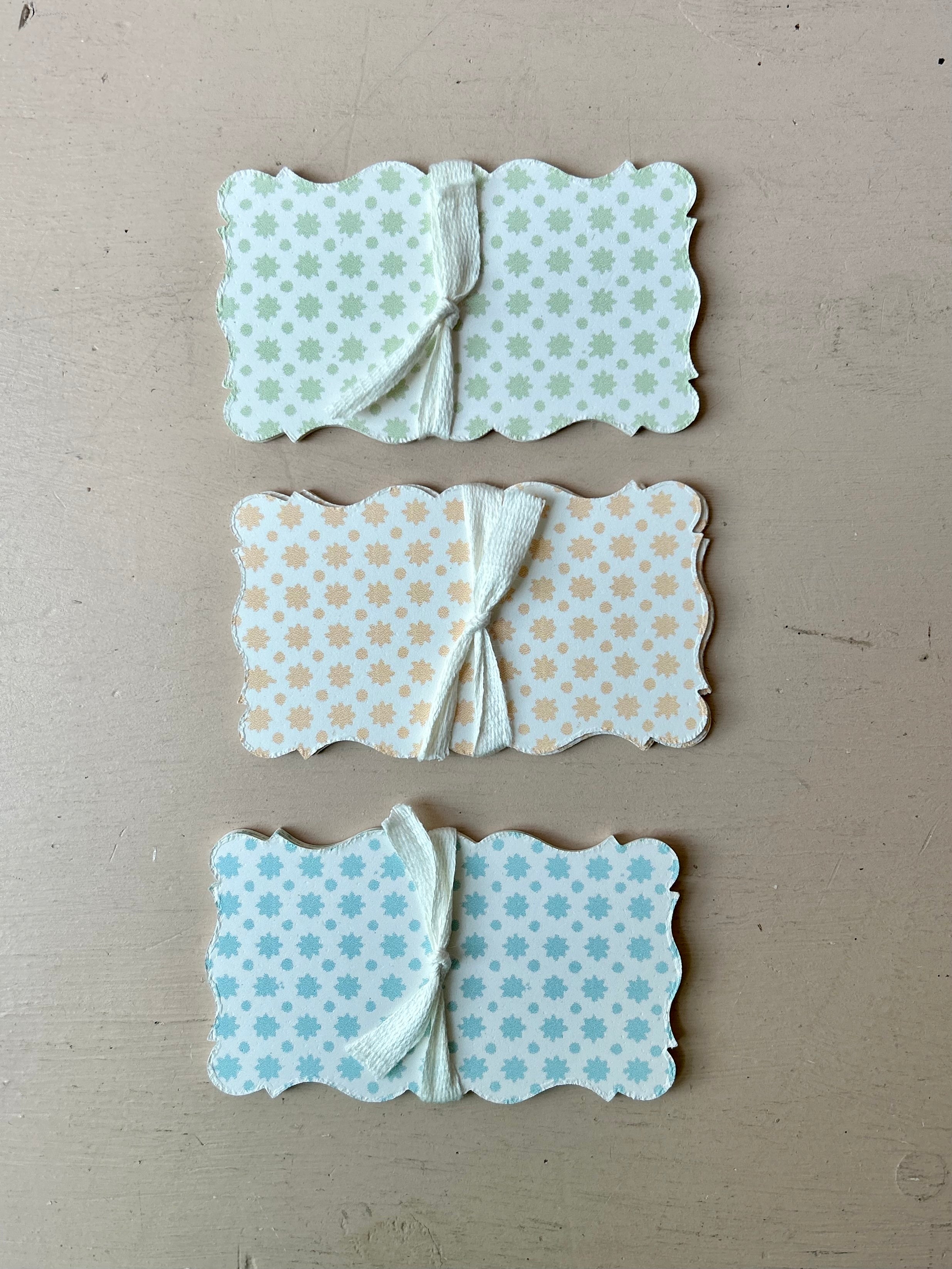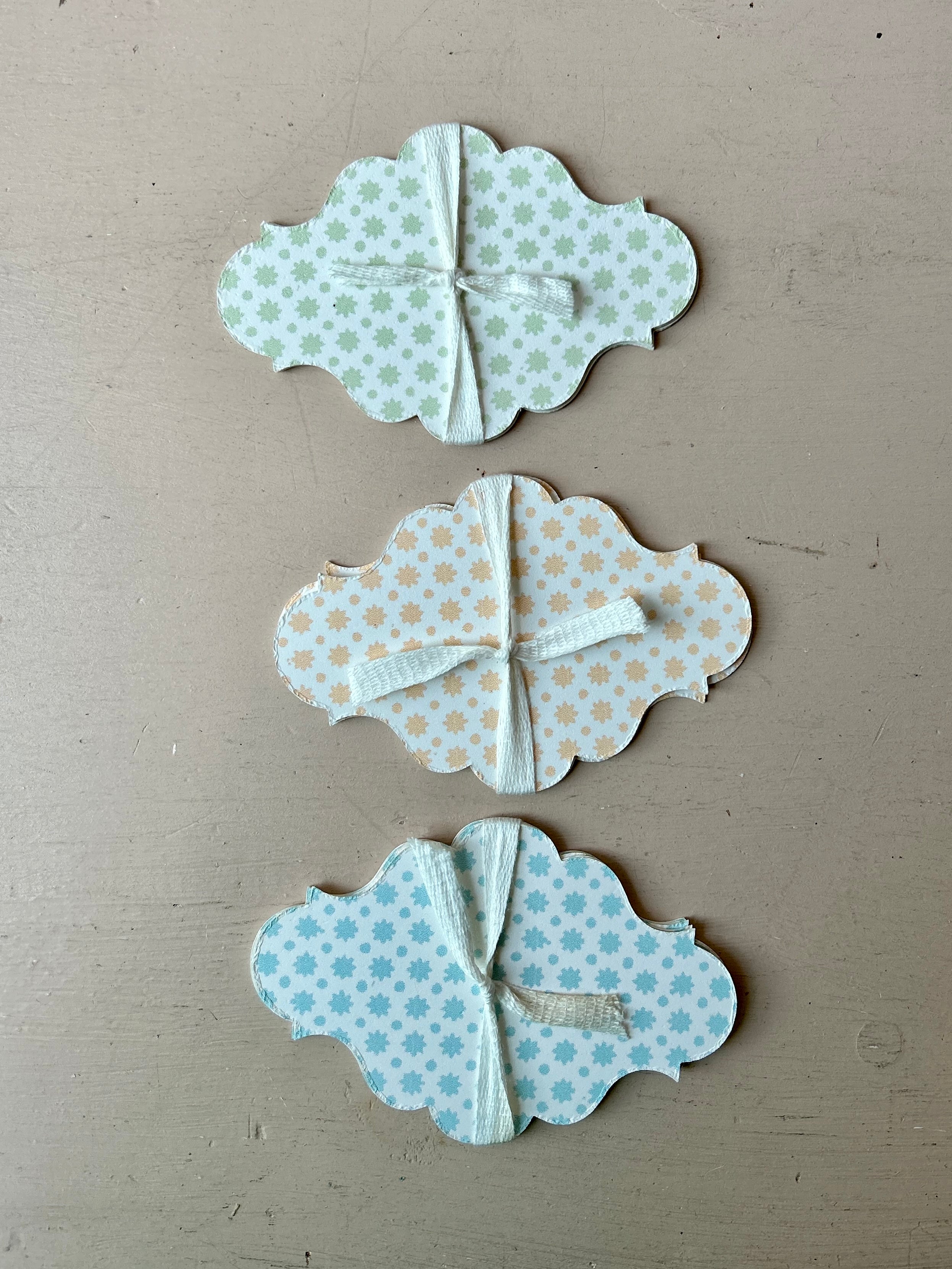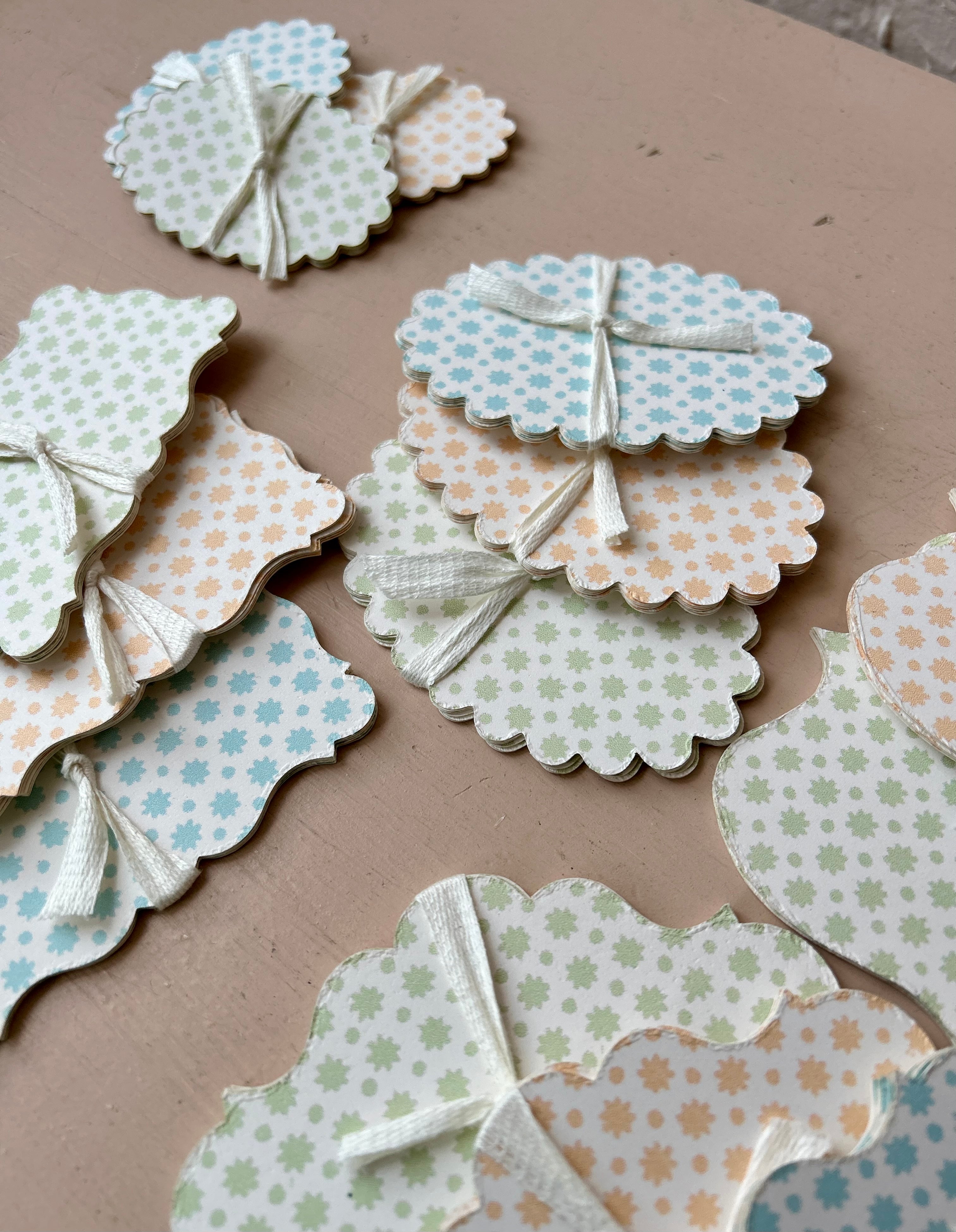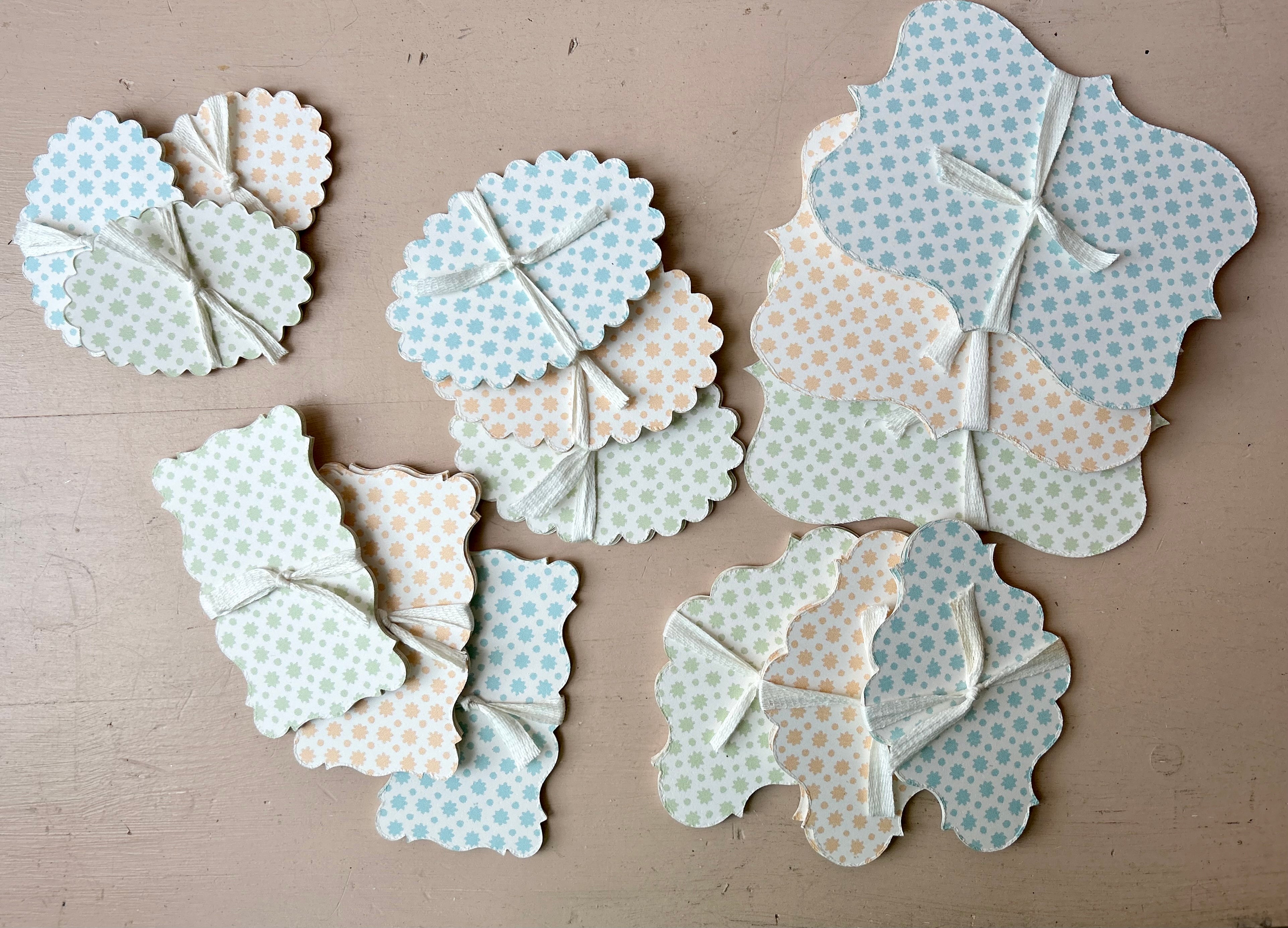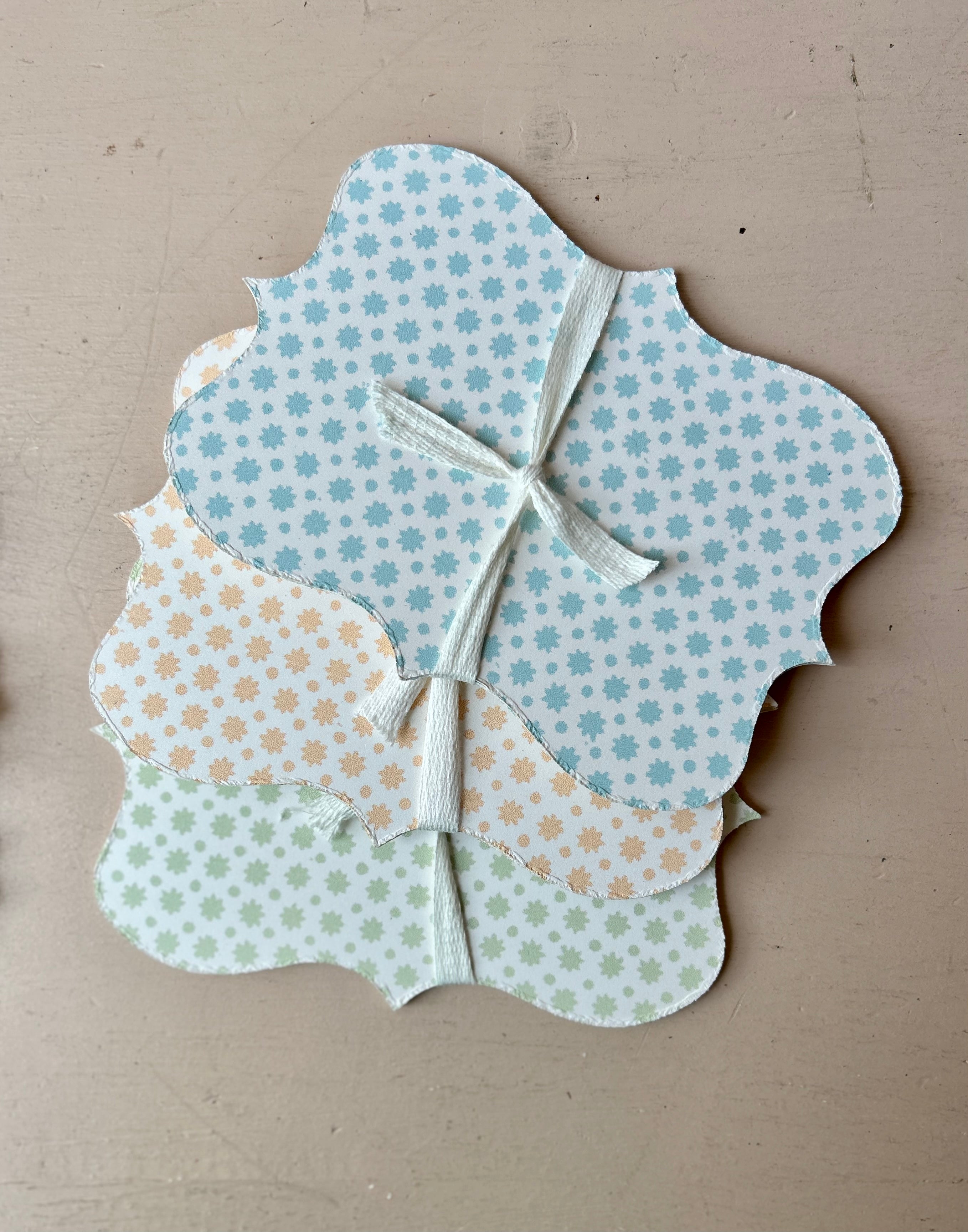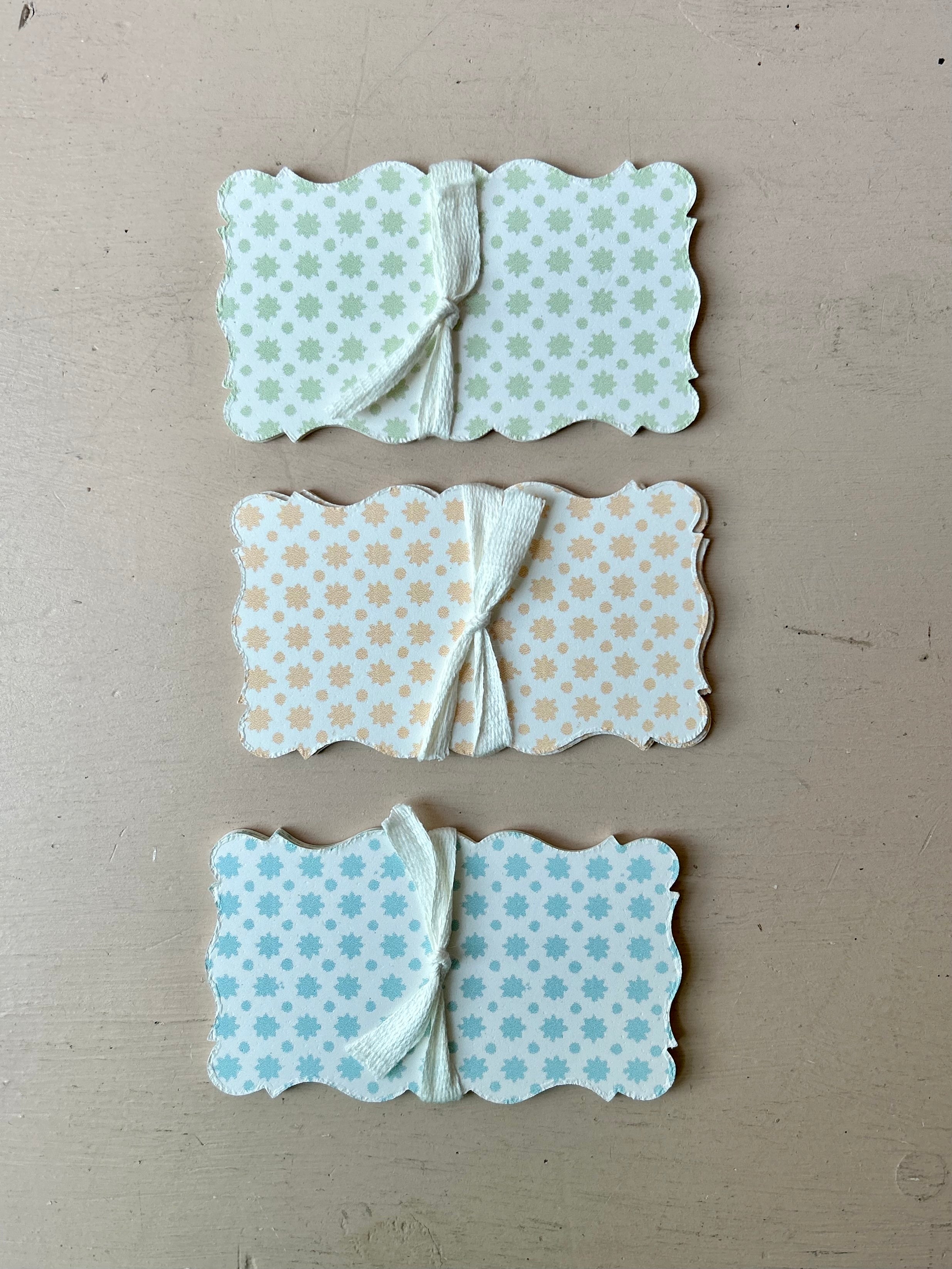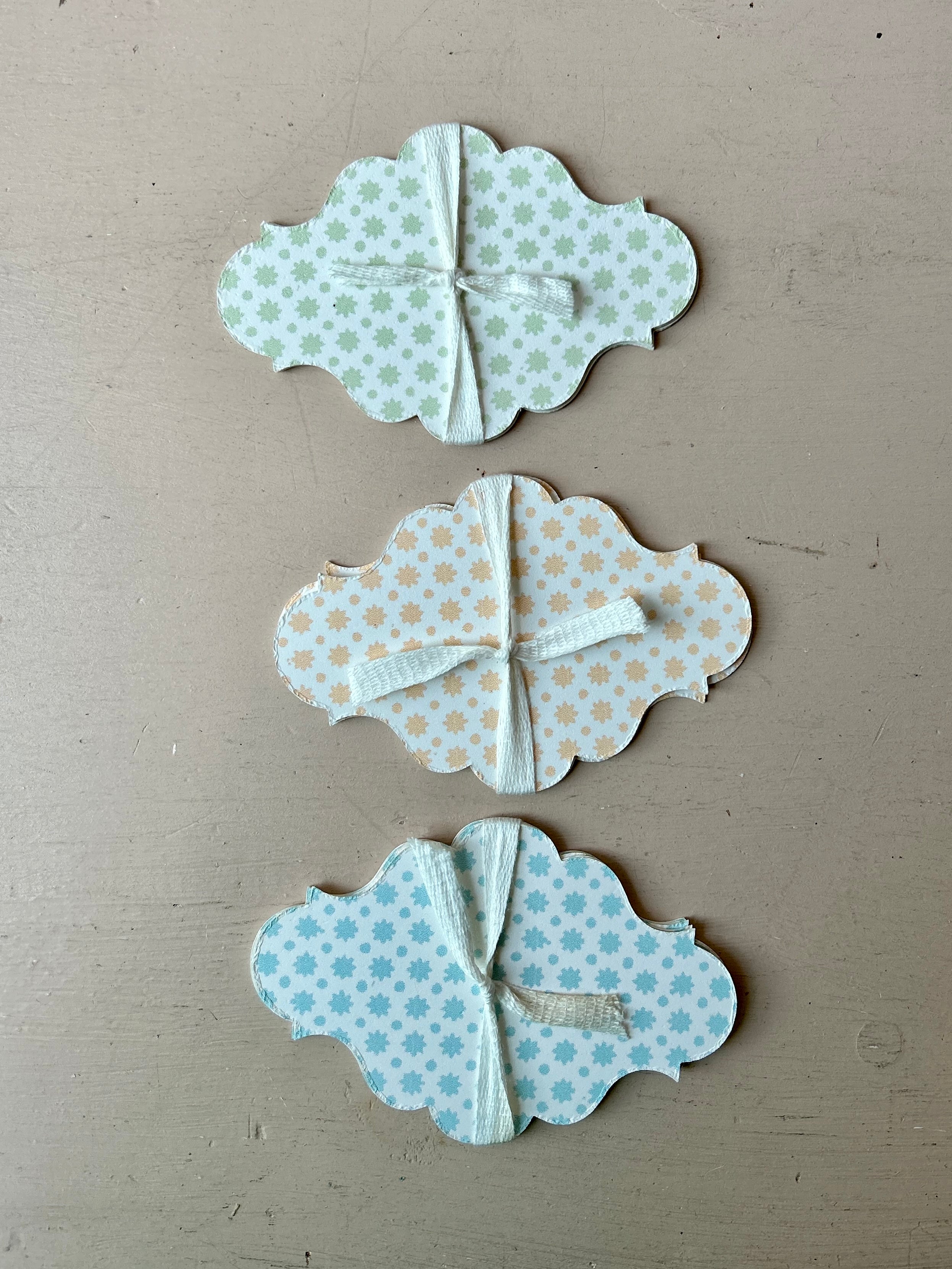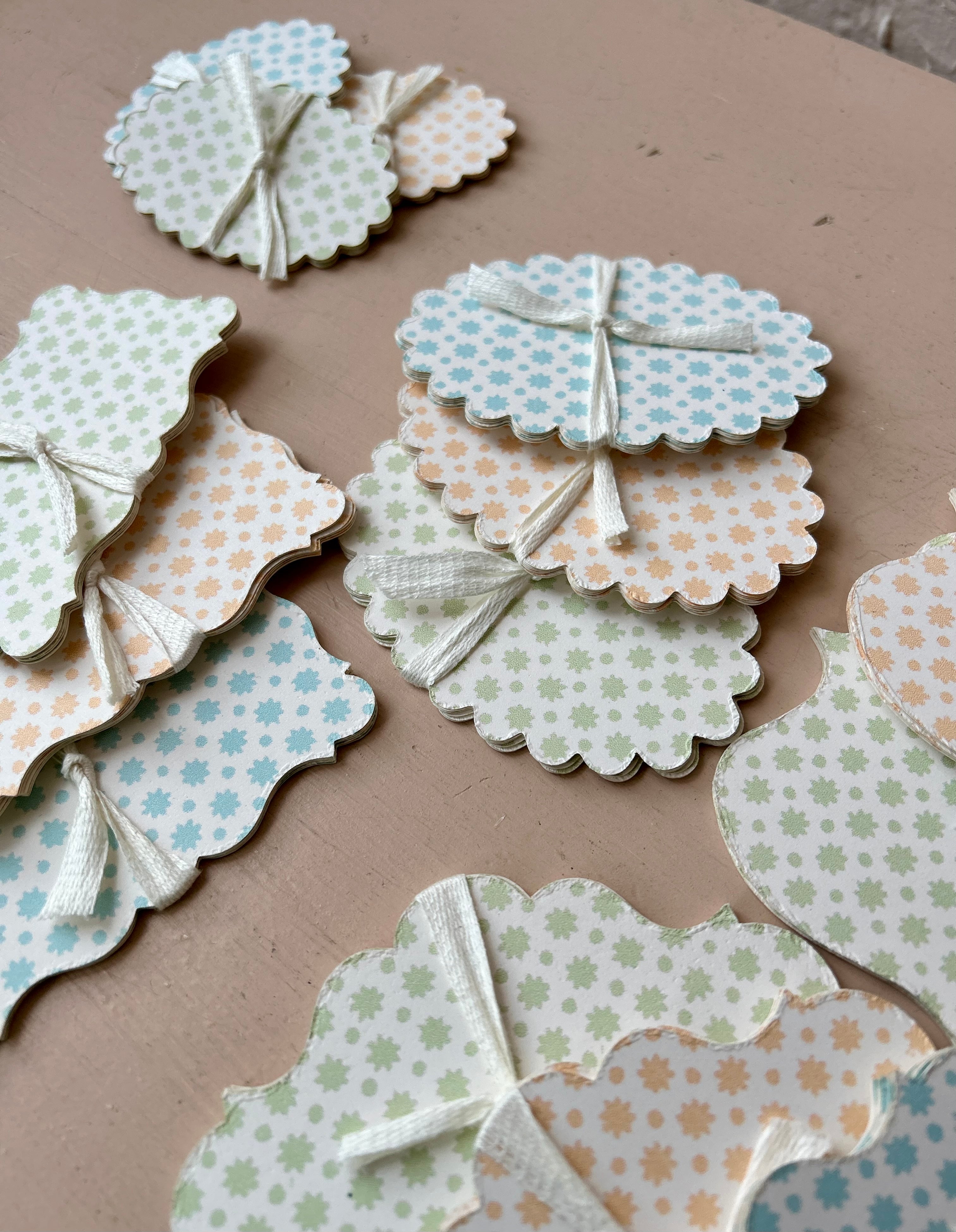 Assorted Die Cut Cards
Sweet small flat cards in an array of shapes and sizes.   Perfect for gifting, table decor or signage.
Sizes start from approximately 2 x 3 up to 4 x 5 1/2.  All with a subtle dotted star pattern in 3 colorways.
You will receive all three colorways of the same shape and size.  3 sets of 6 cards per selection.  These do not come with envelopes. 
As with all of our handmade products, please allow 3-5 business days to produce and ship your order.