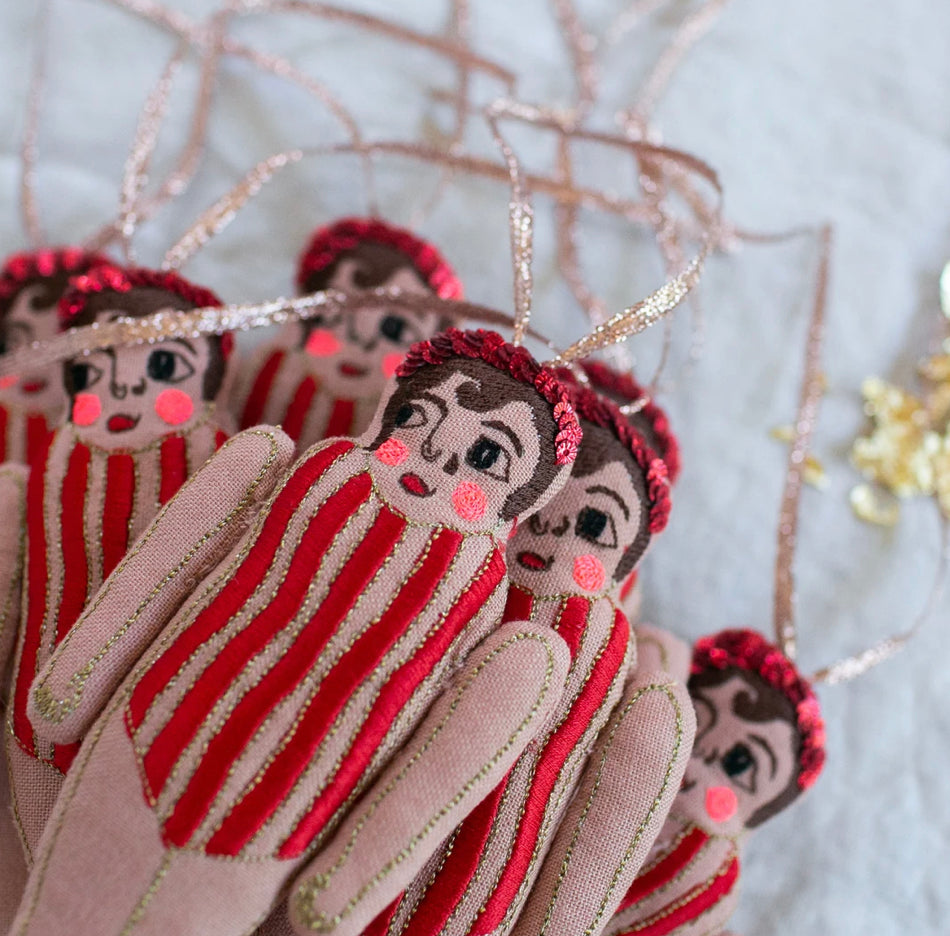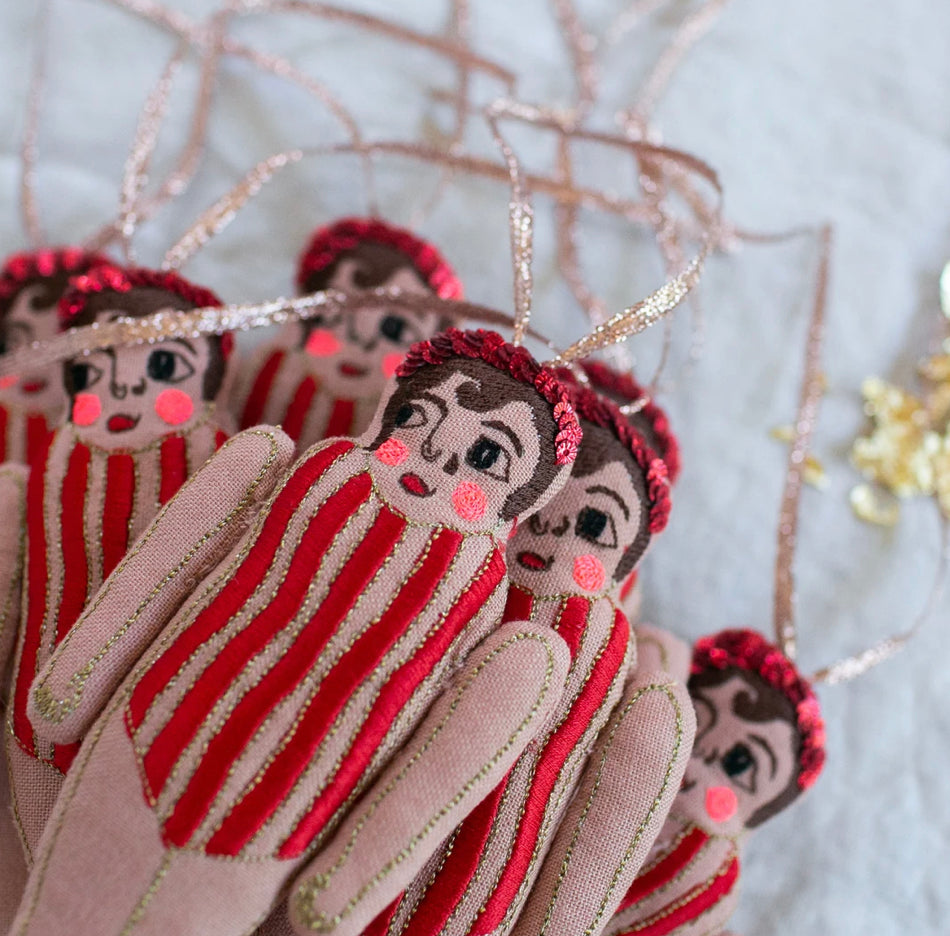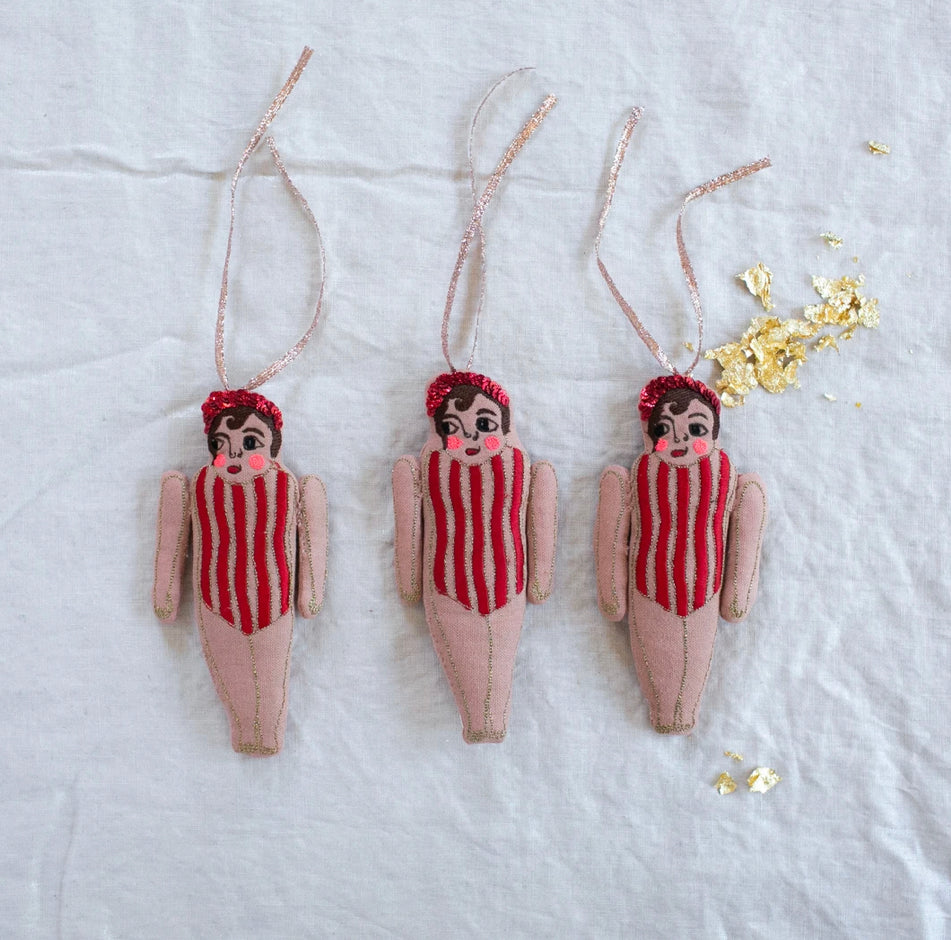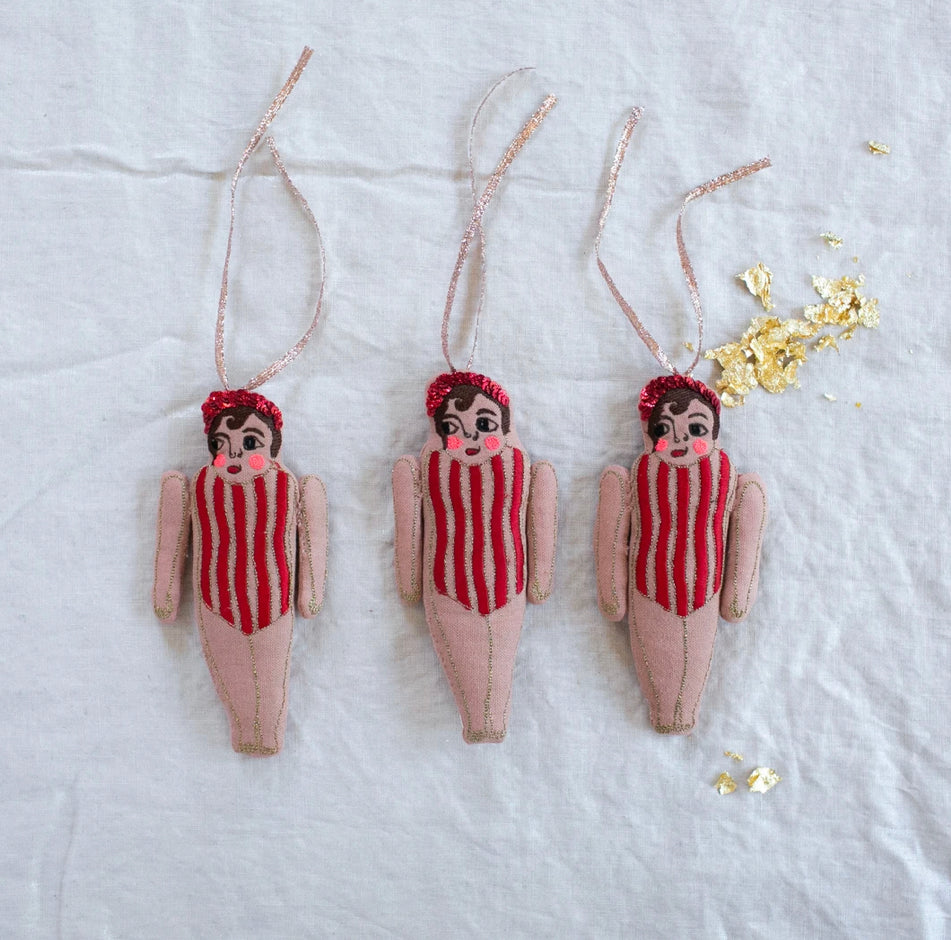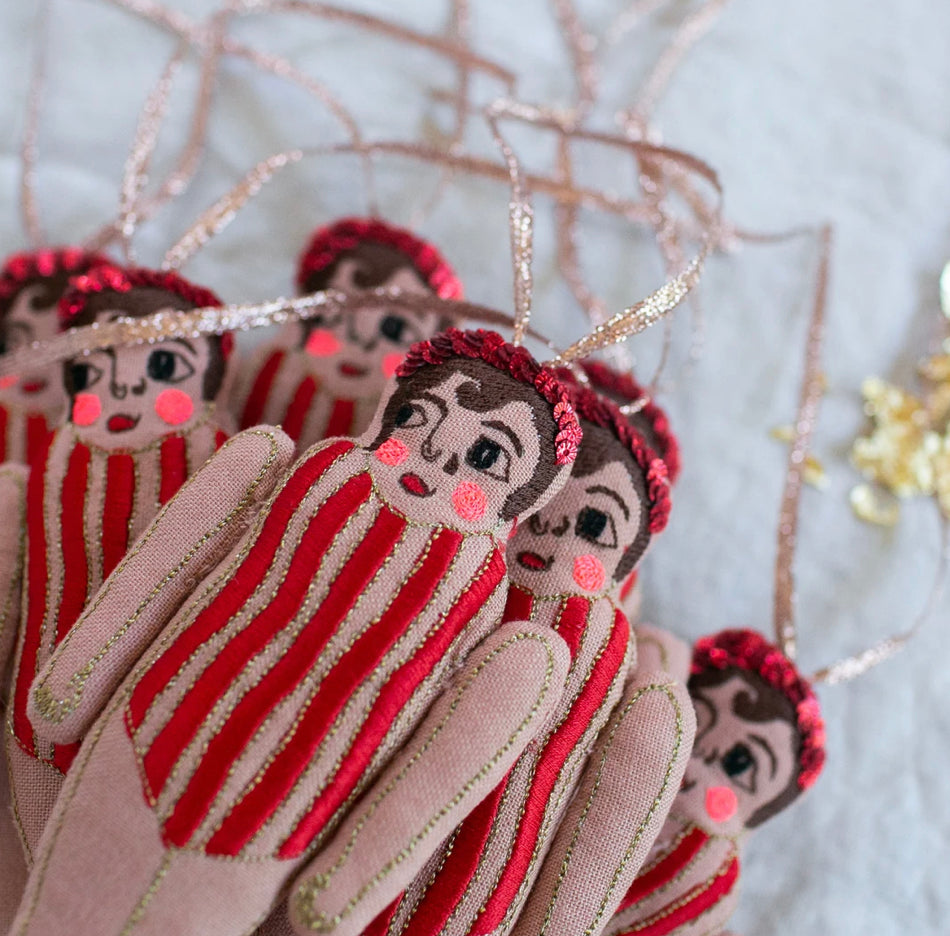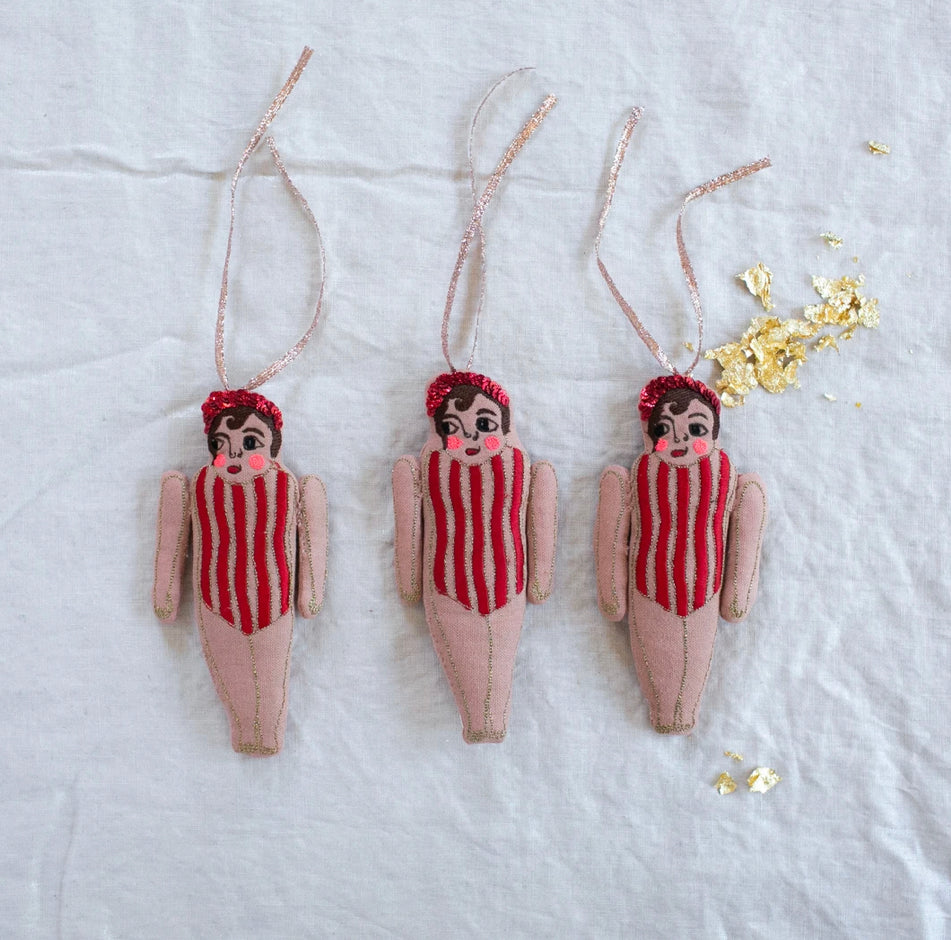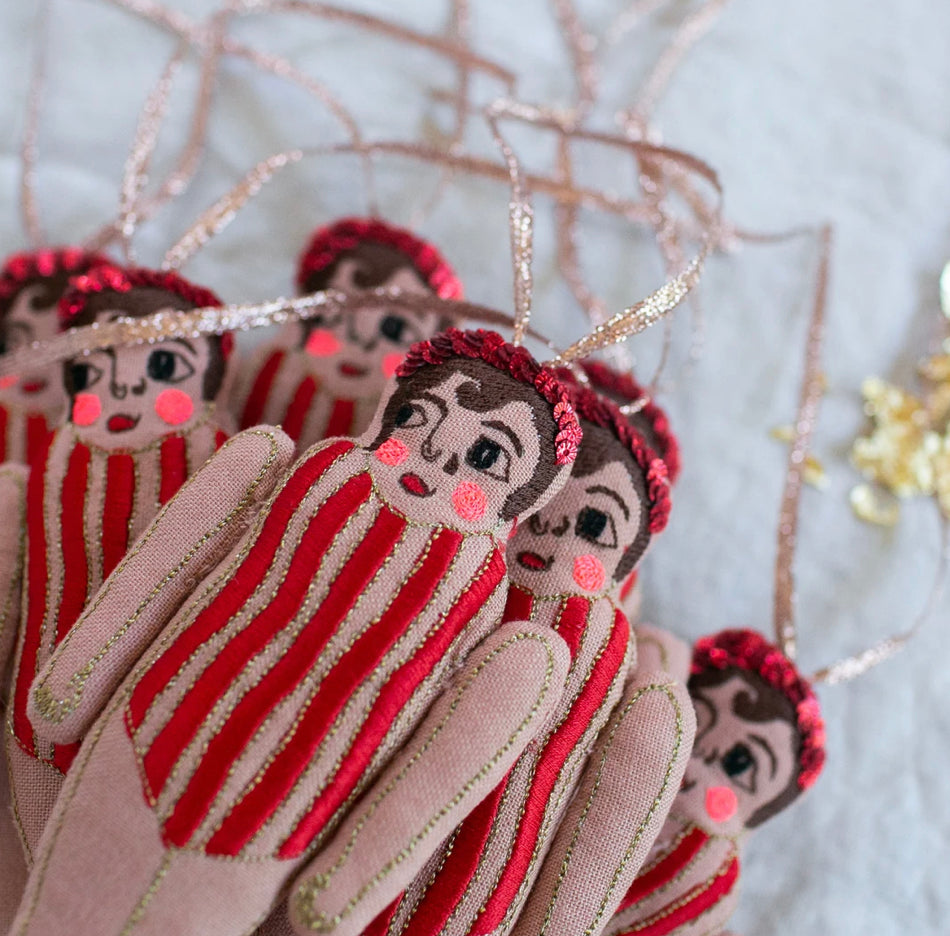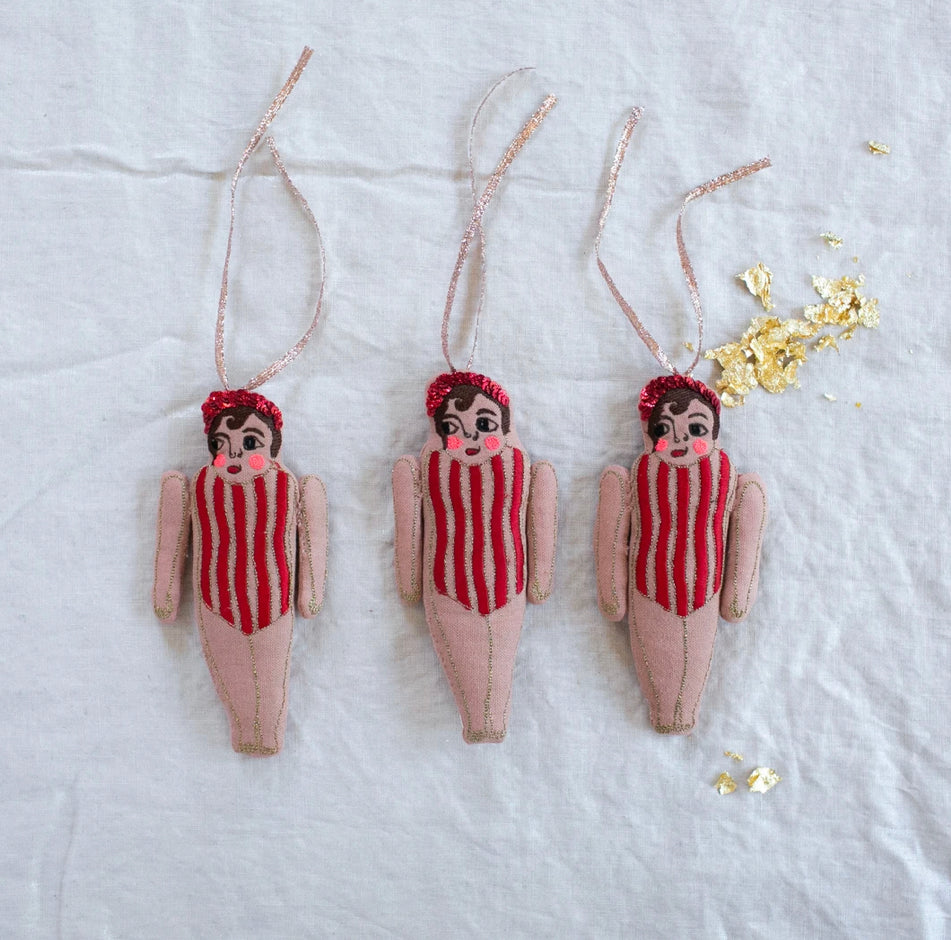 Skippy Cotton Chubby Carnival Baby Ornaments
Another magical creation from the world of Skippy Cotton. This lavender-scented handmade embroidered ornament is inspired by vintage carnival kewpie doll prizes from the 1930's. 
This piece has extraordinary detail and a wonderful sense of humor and whimsy-a great addition to your collection! Approximately 6 inches in height.