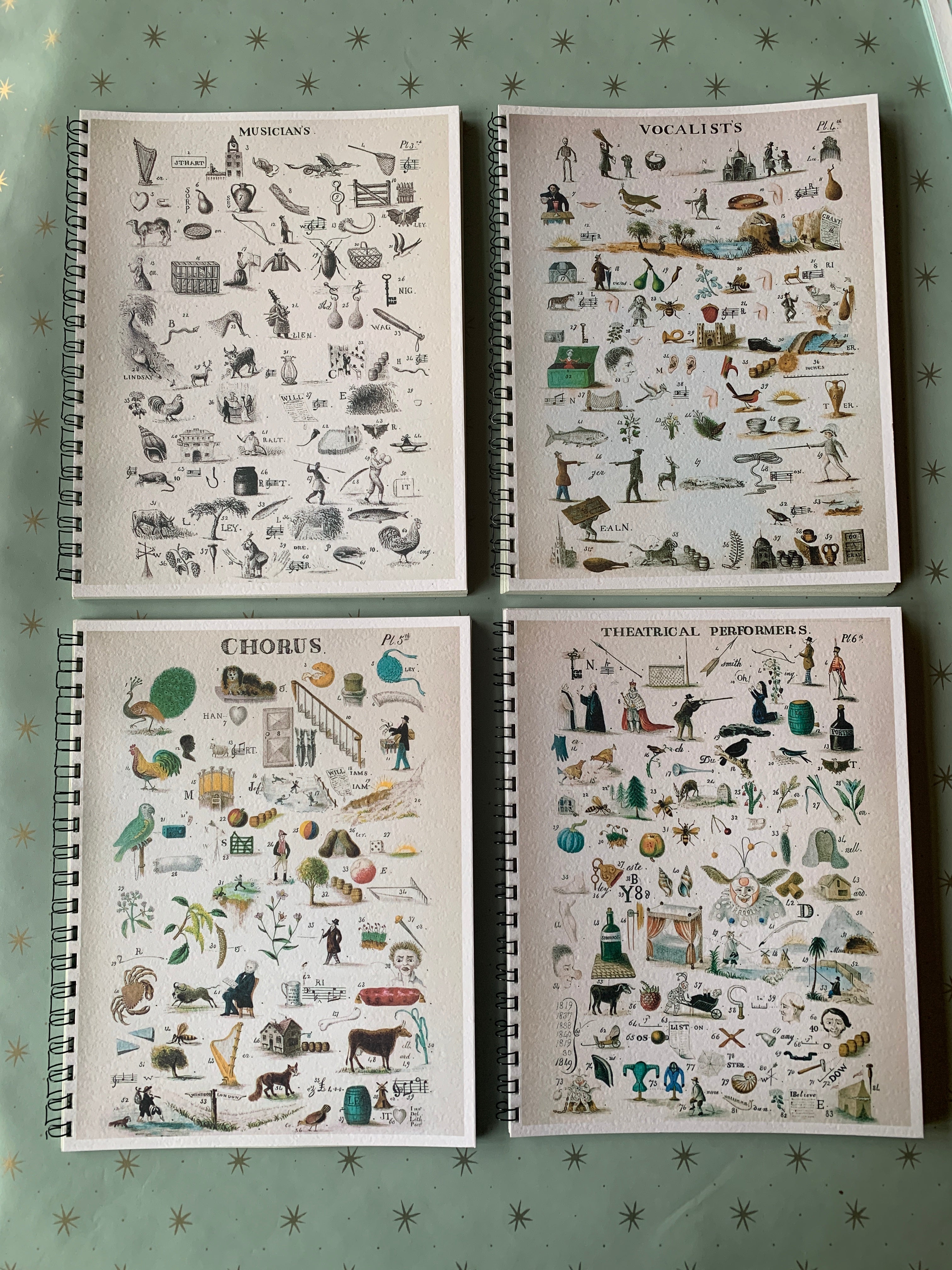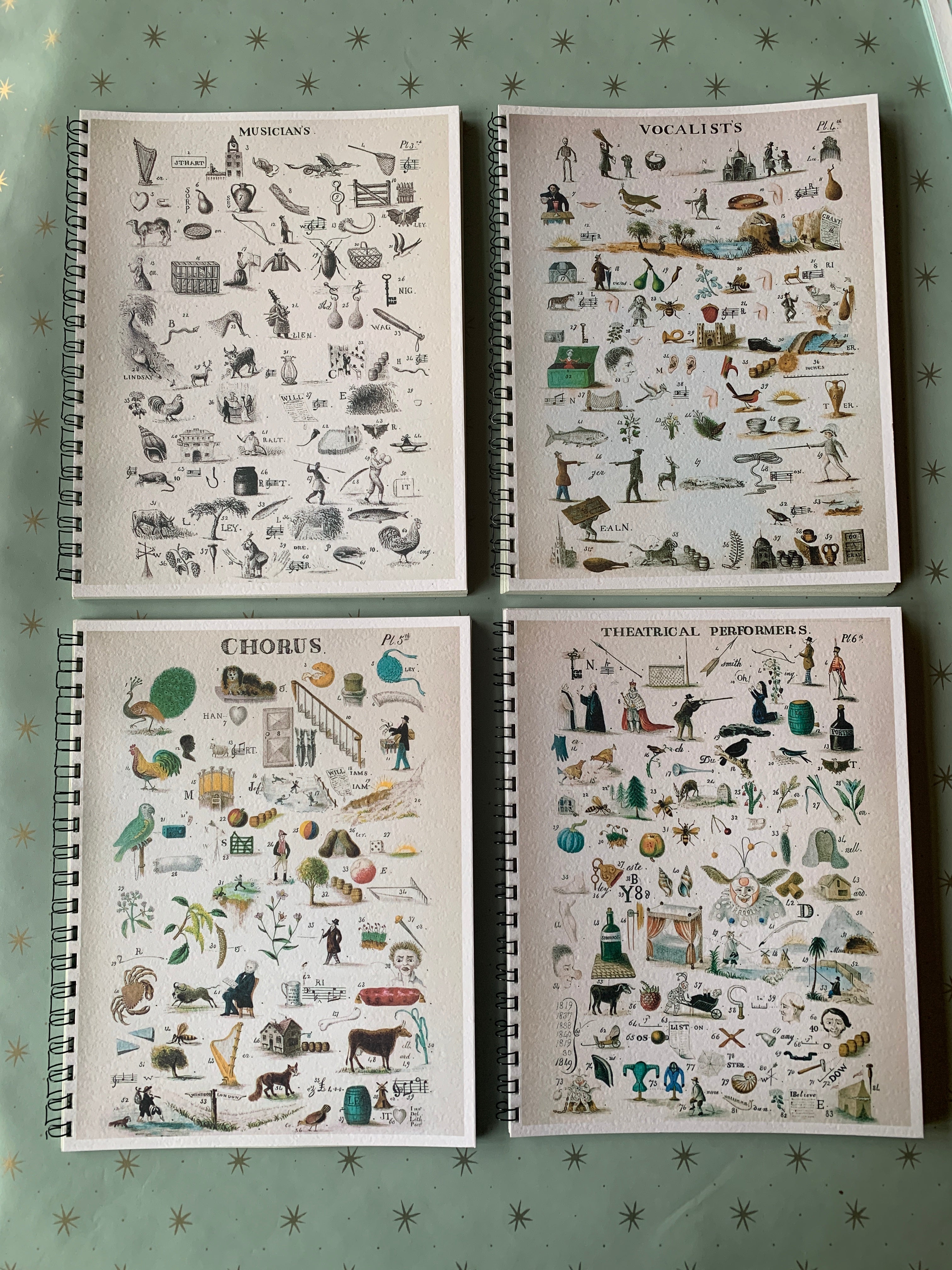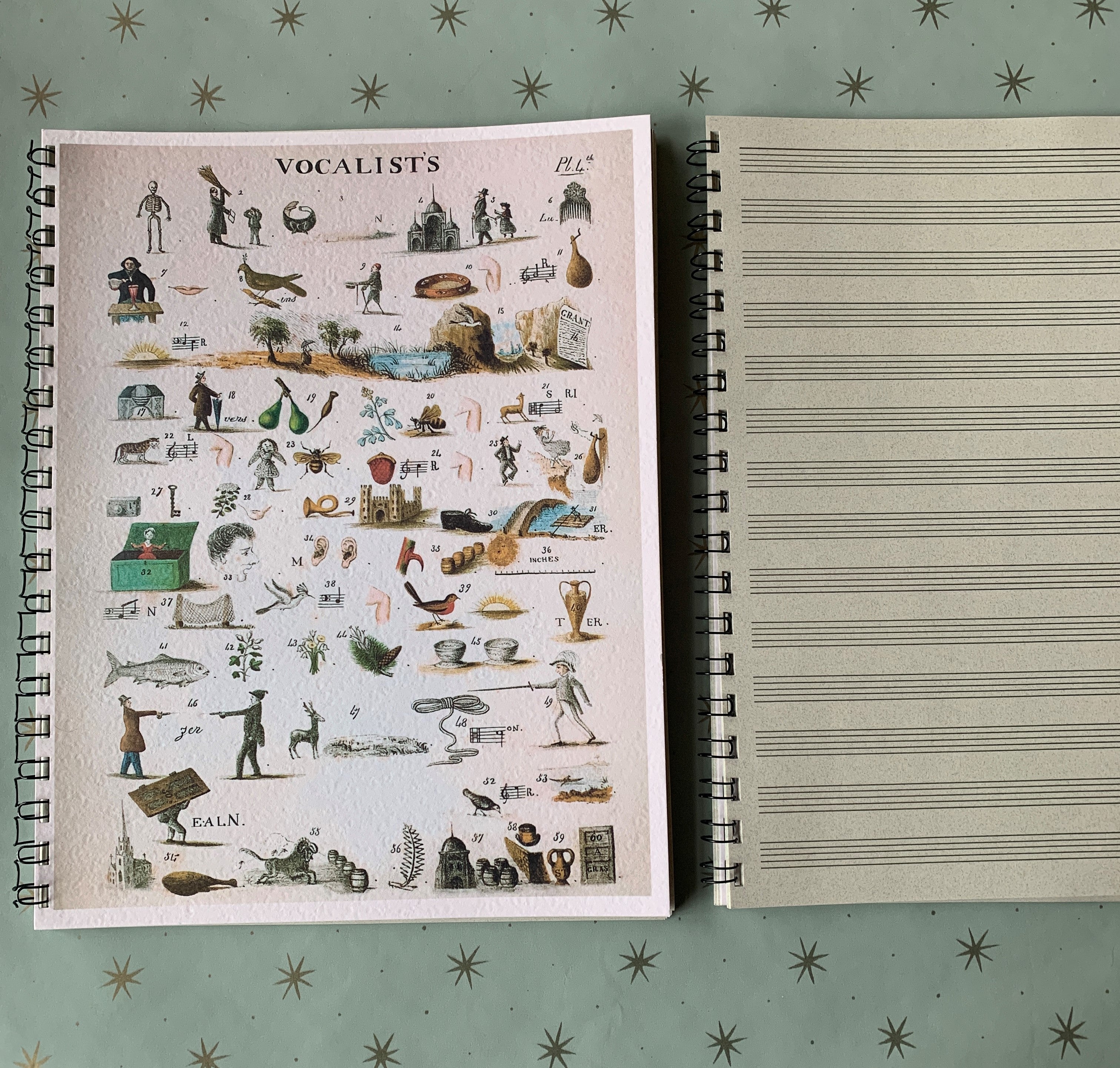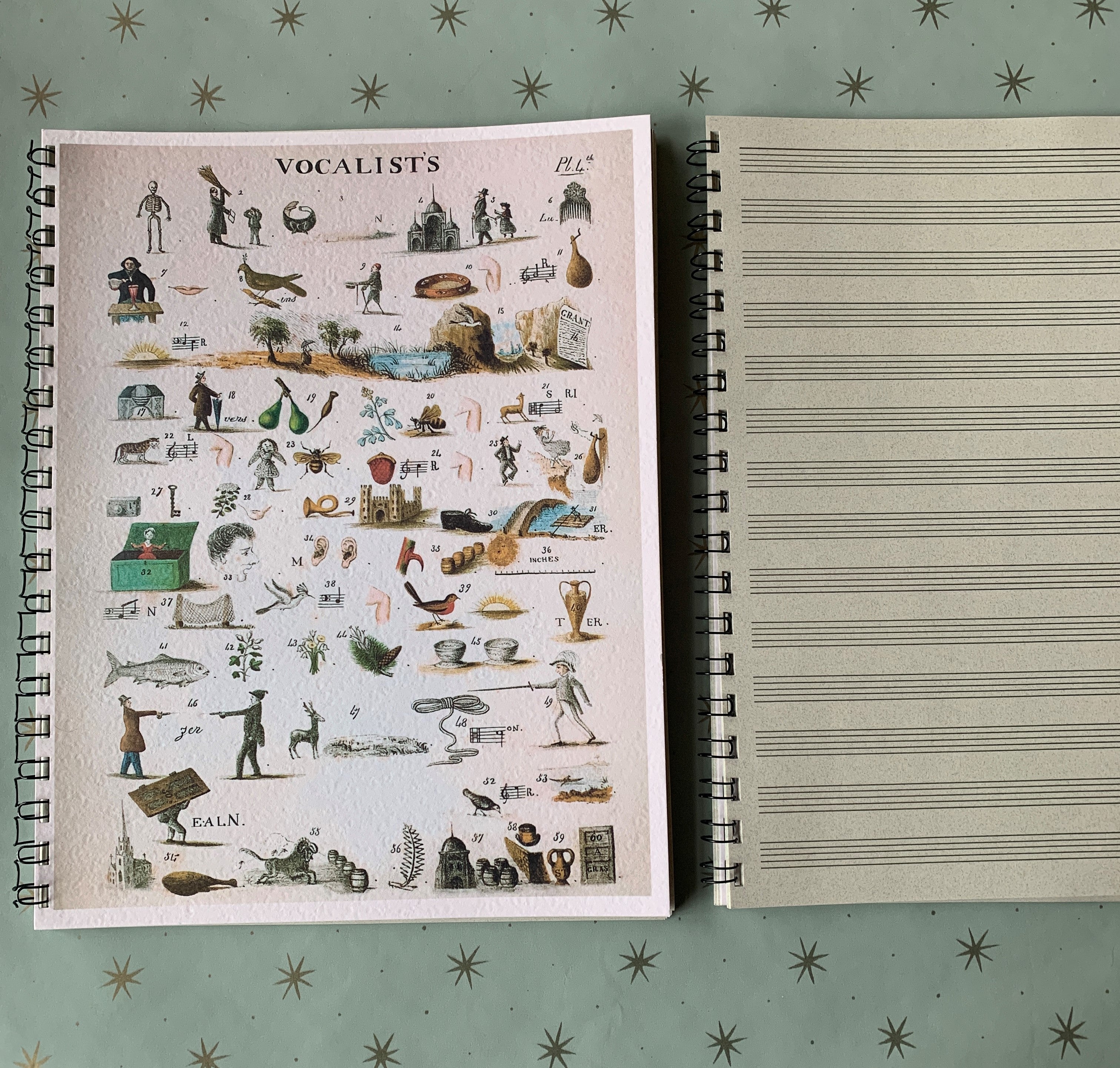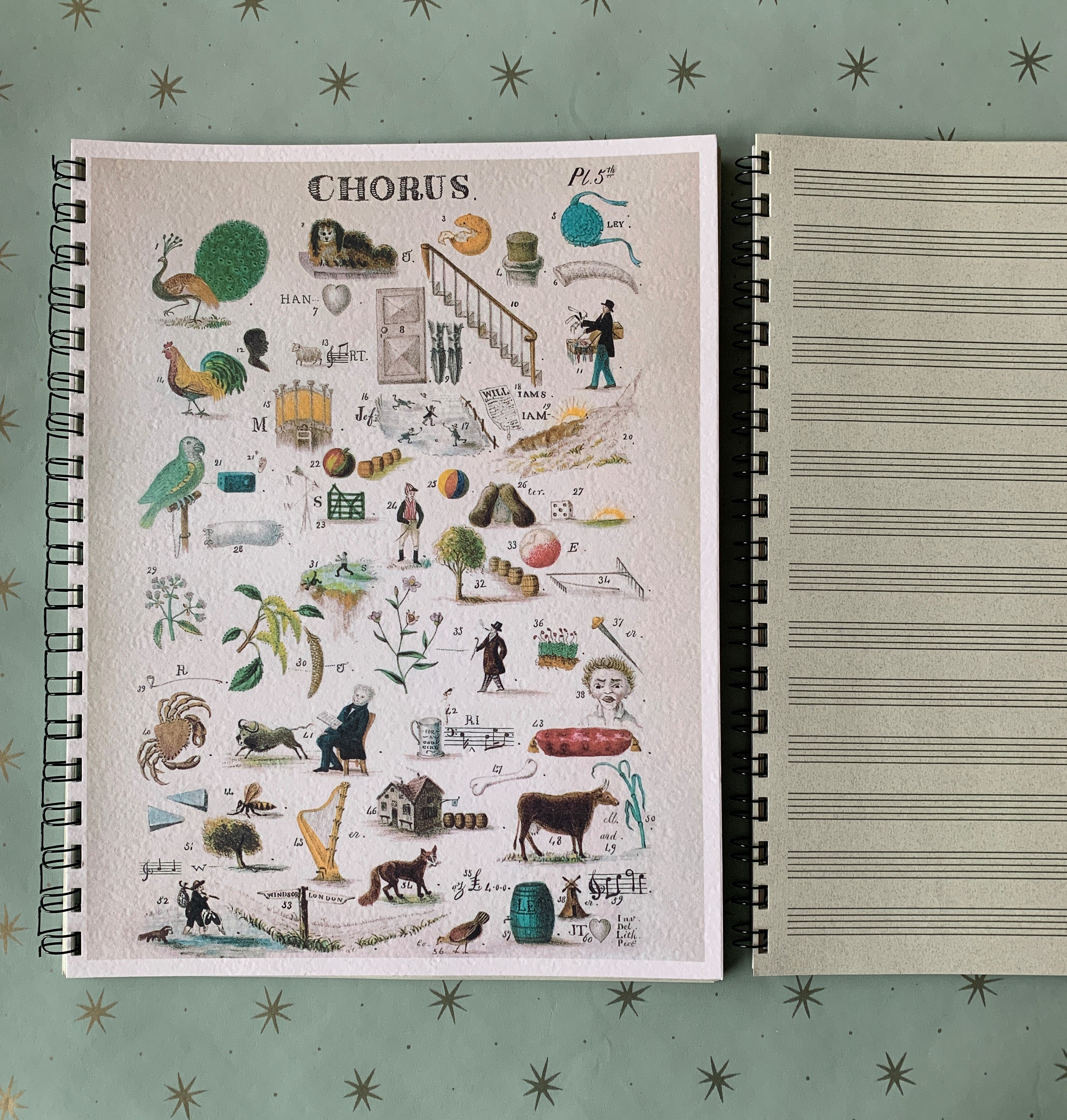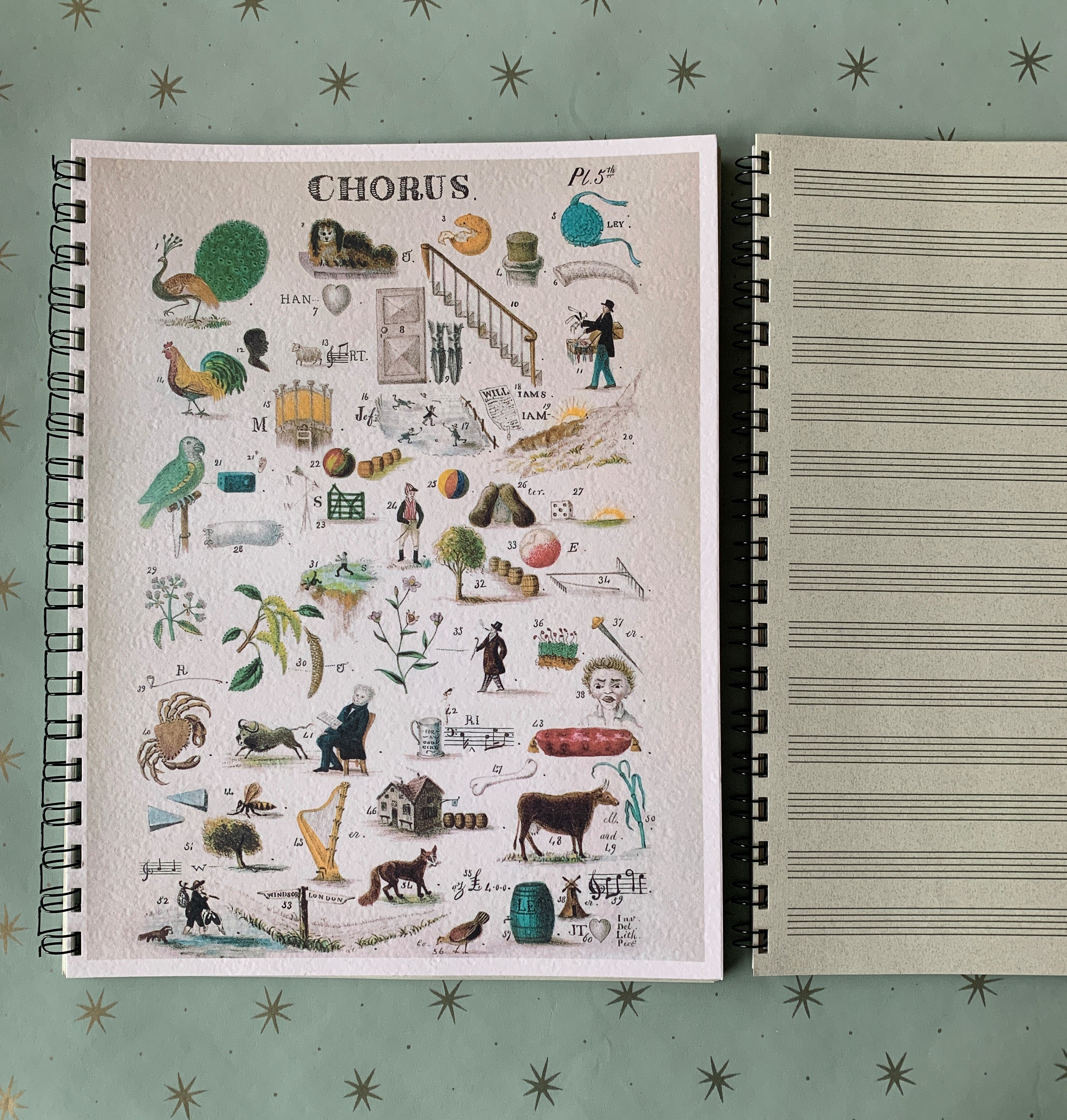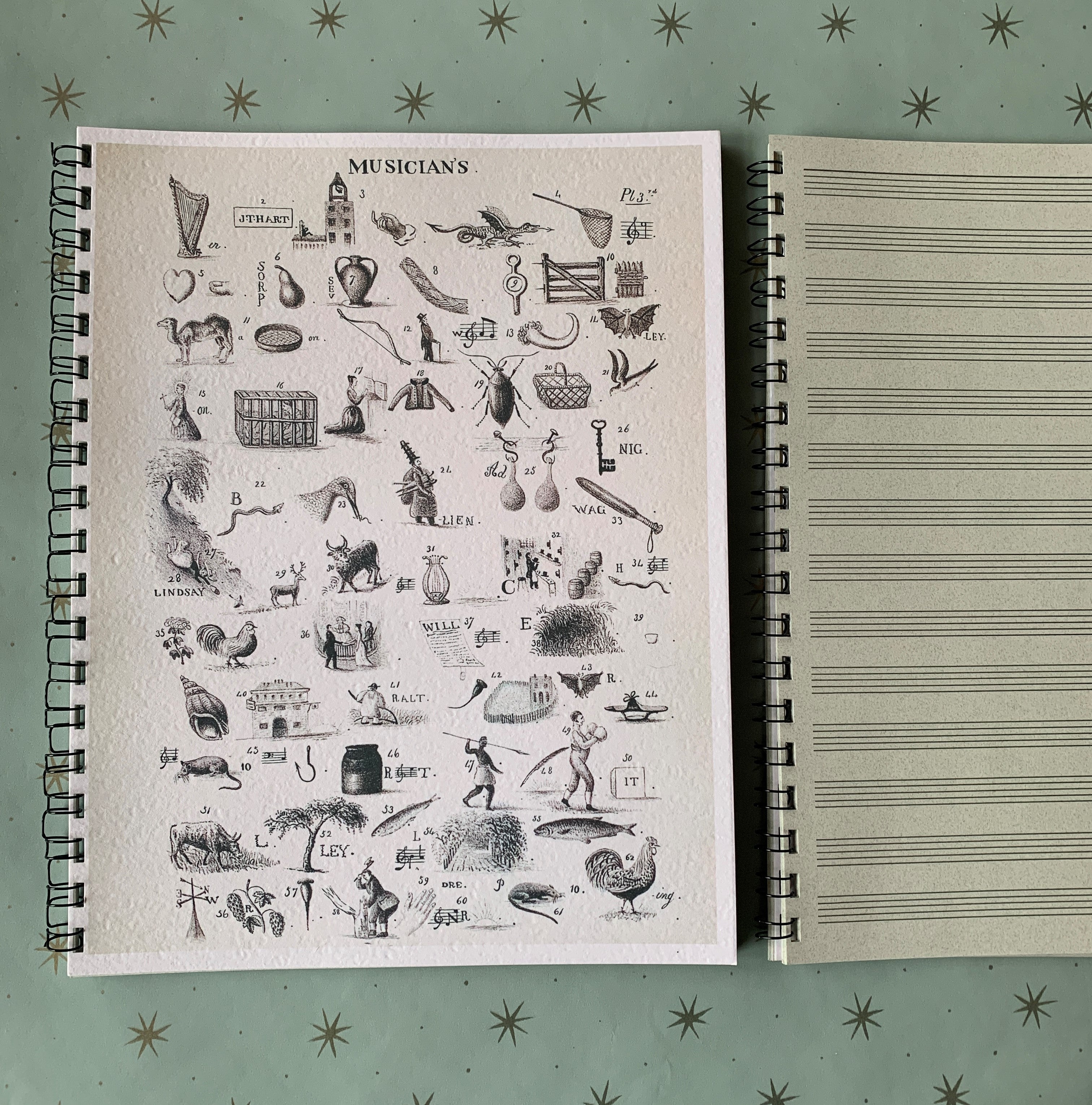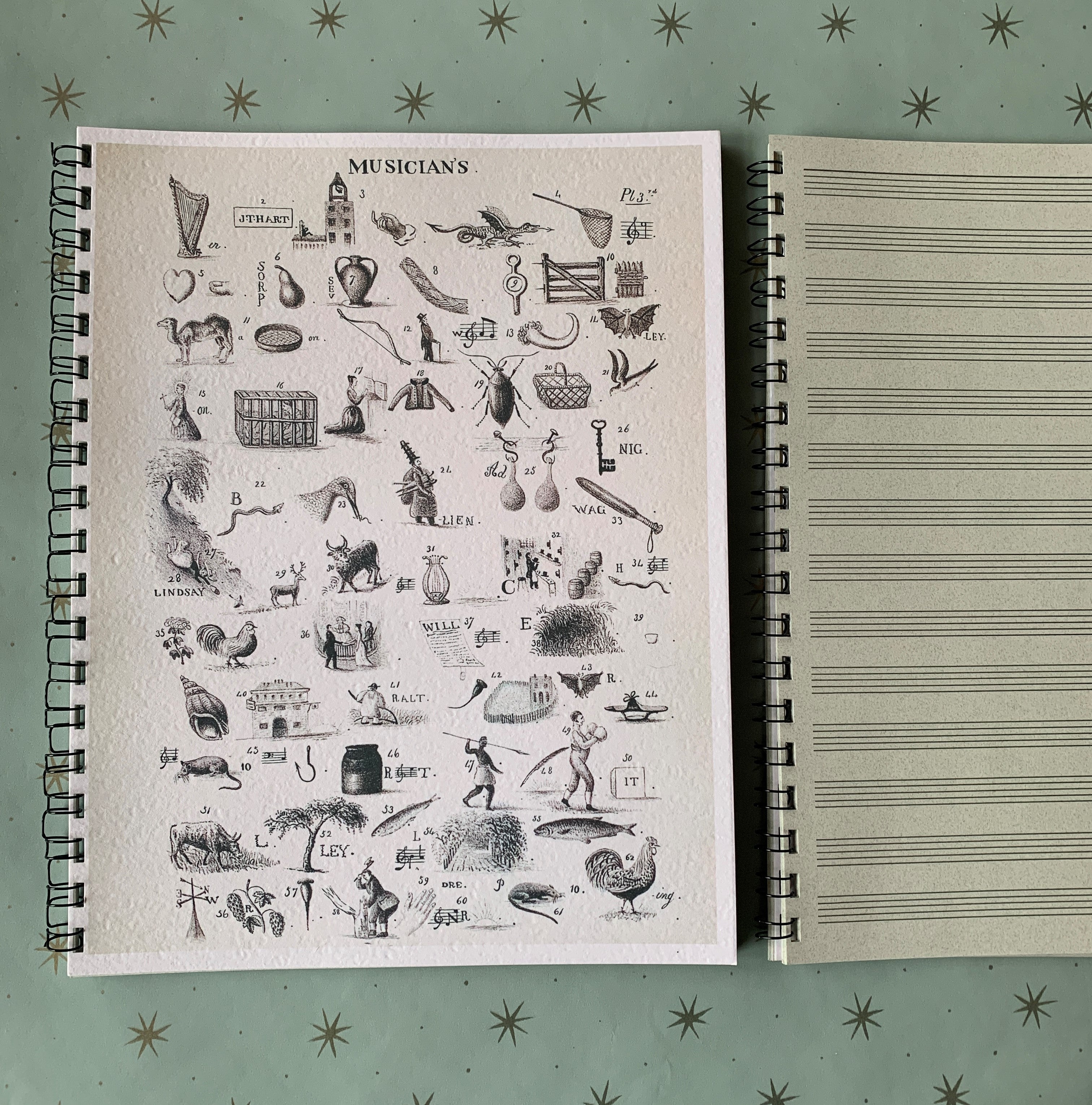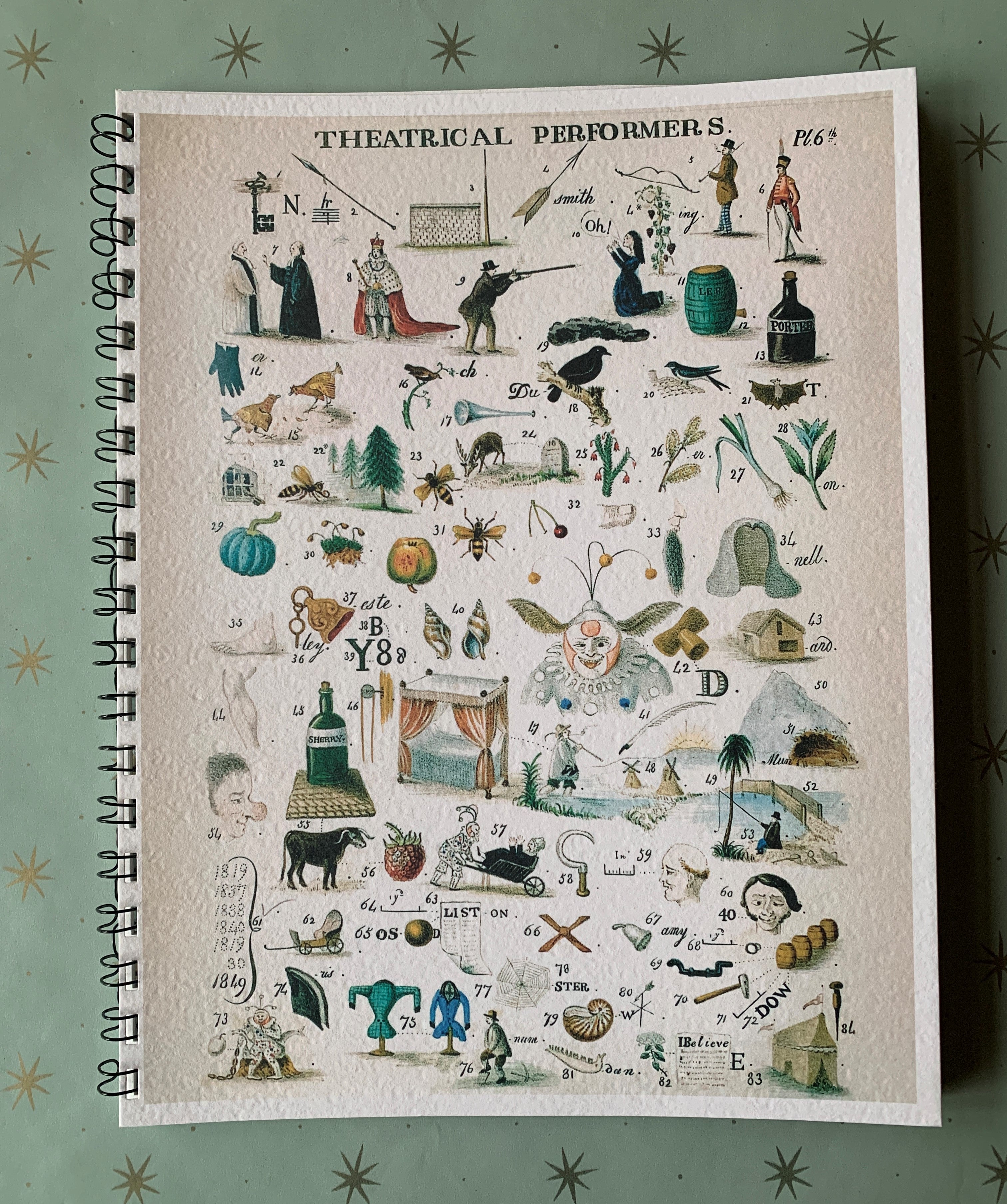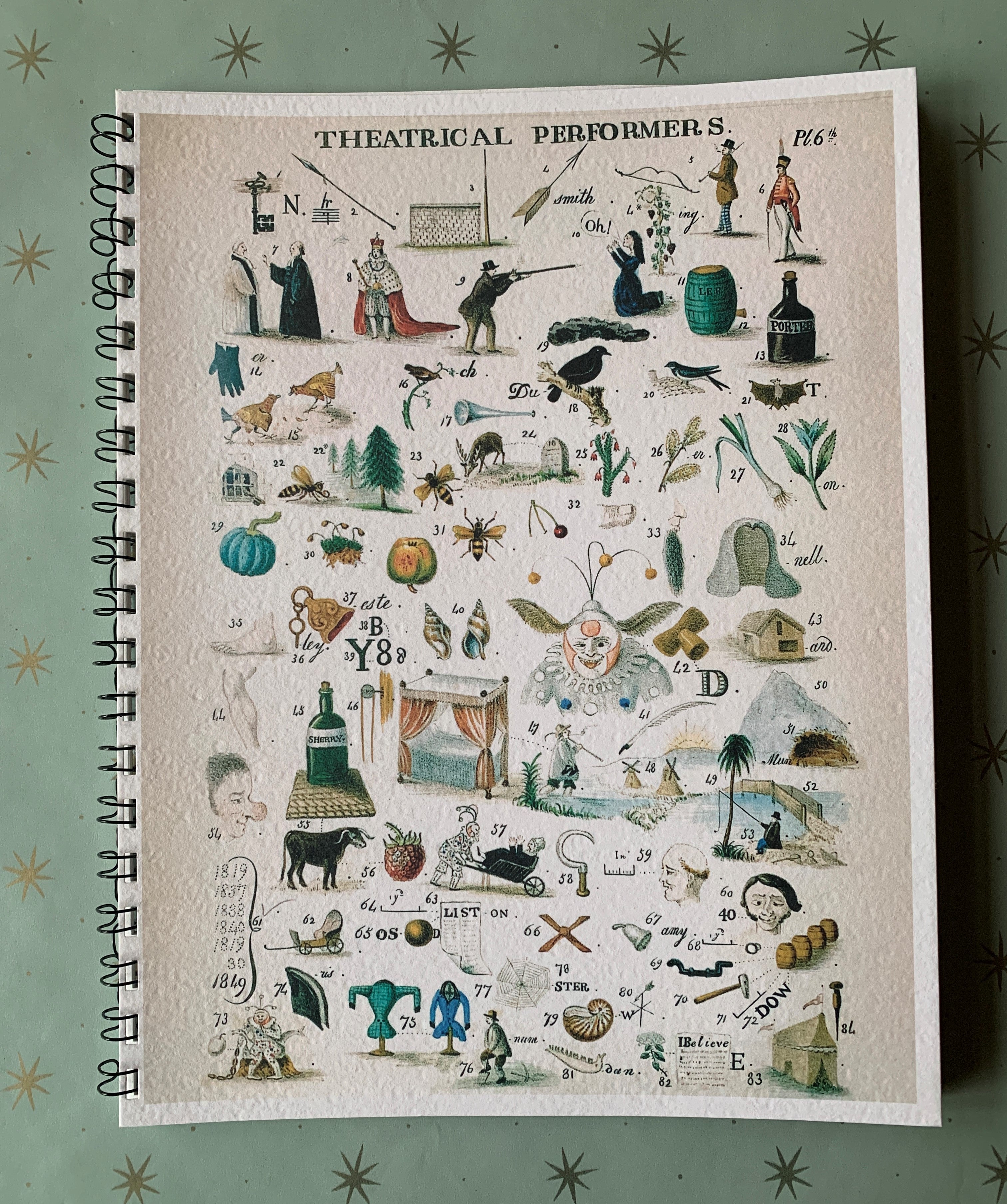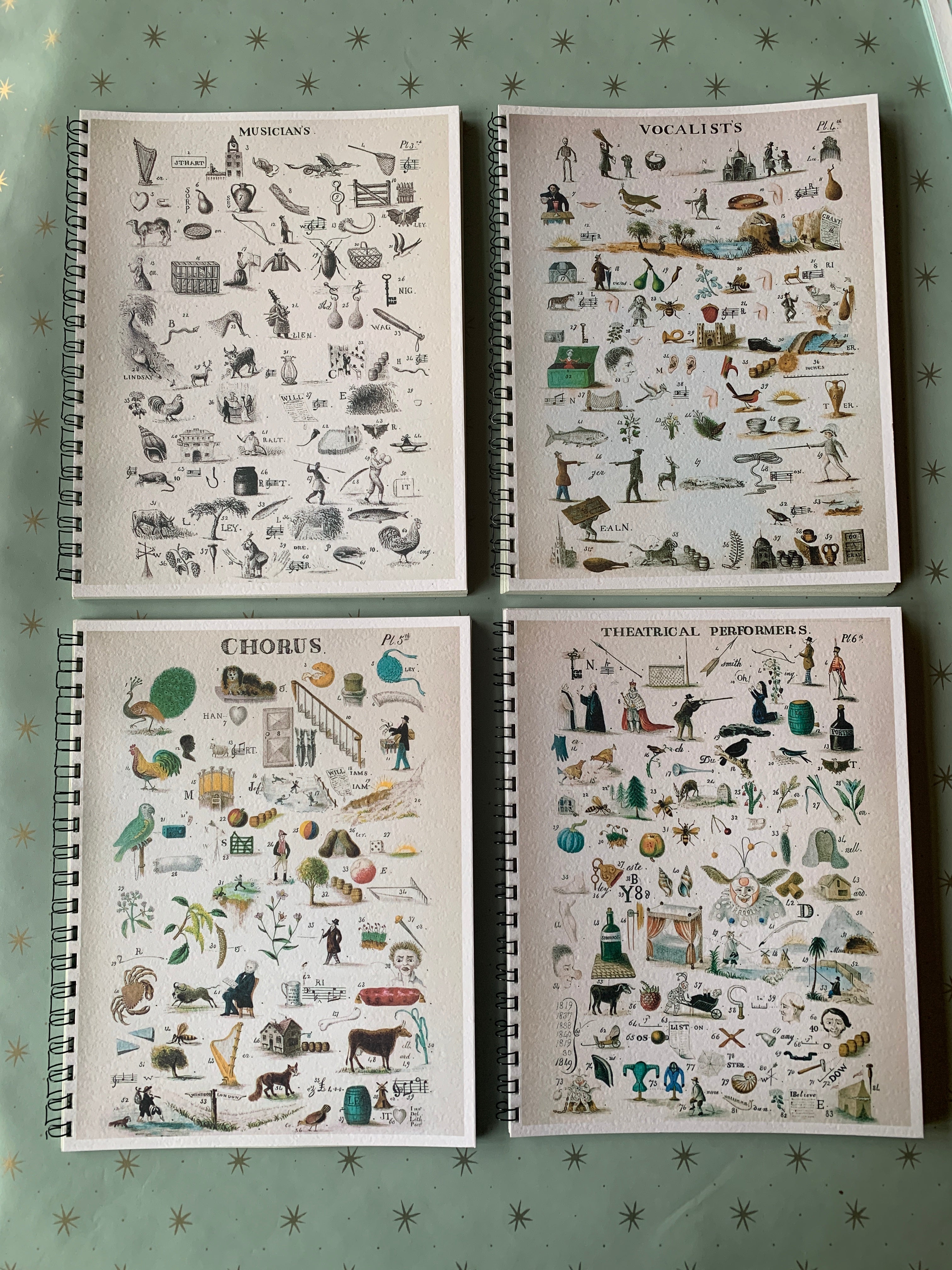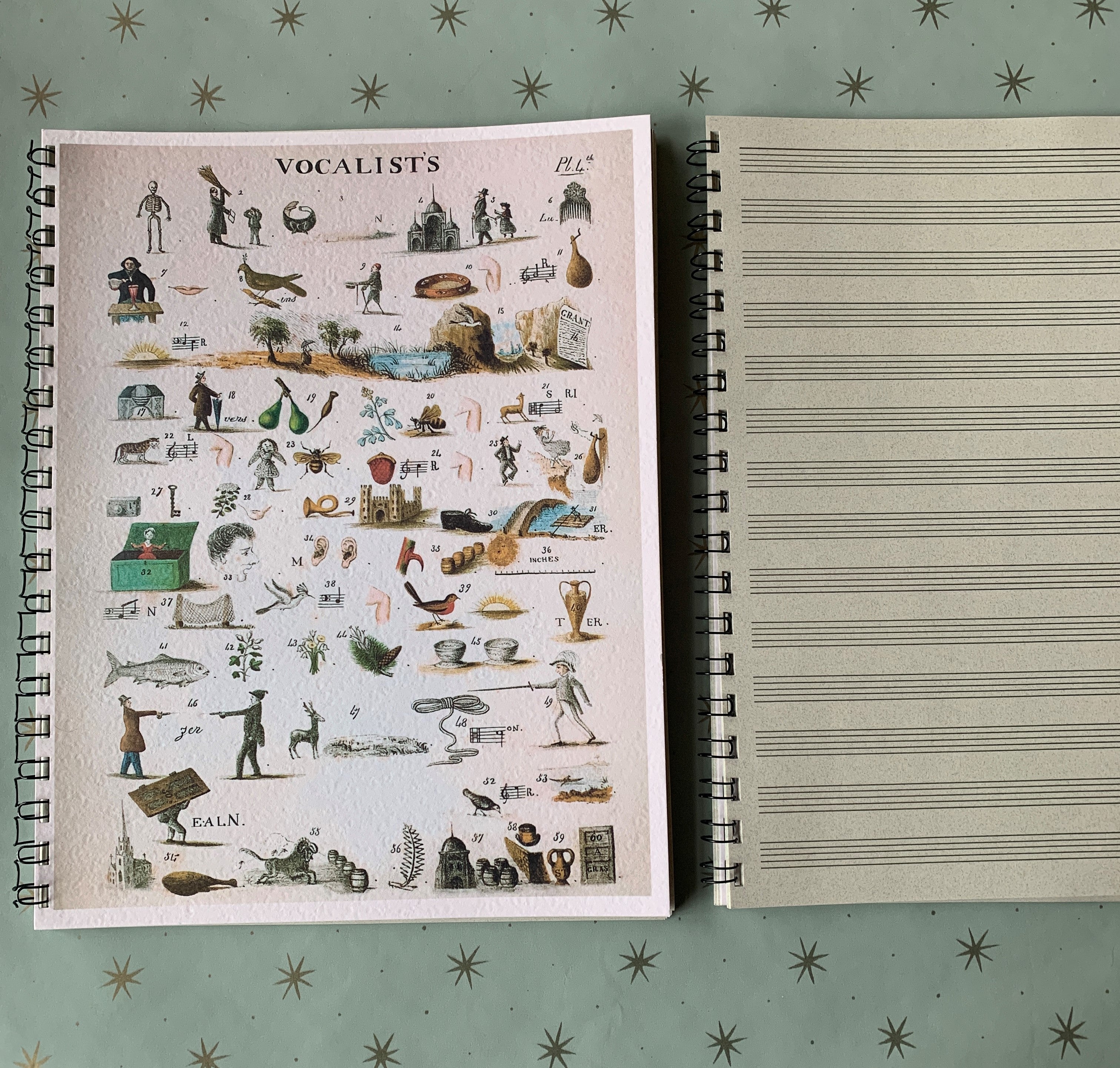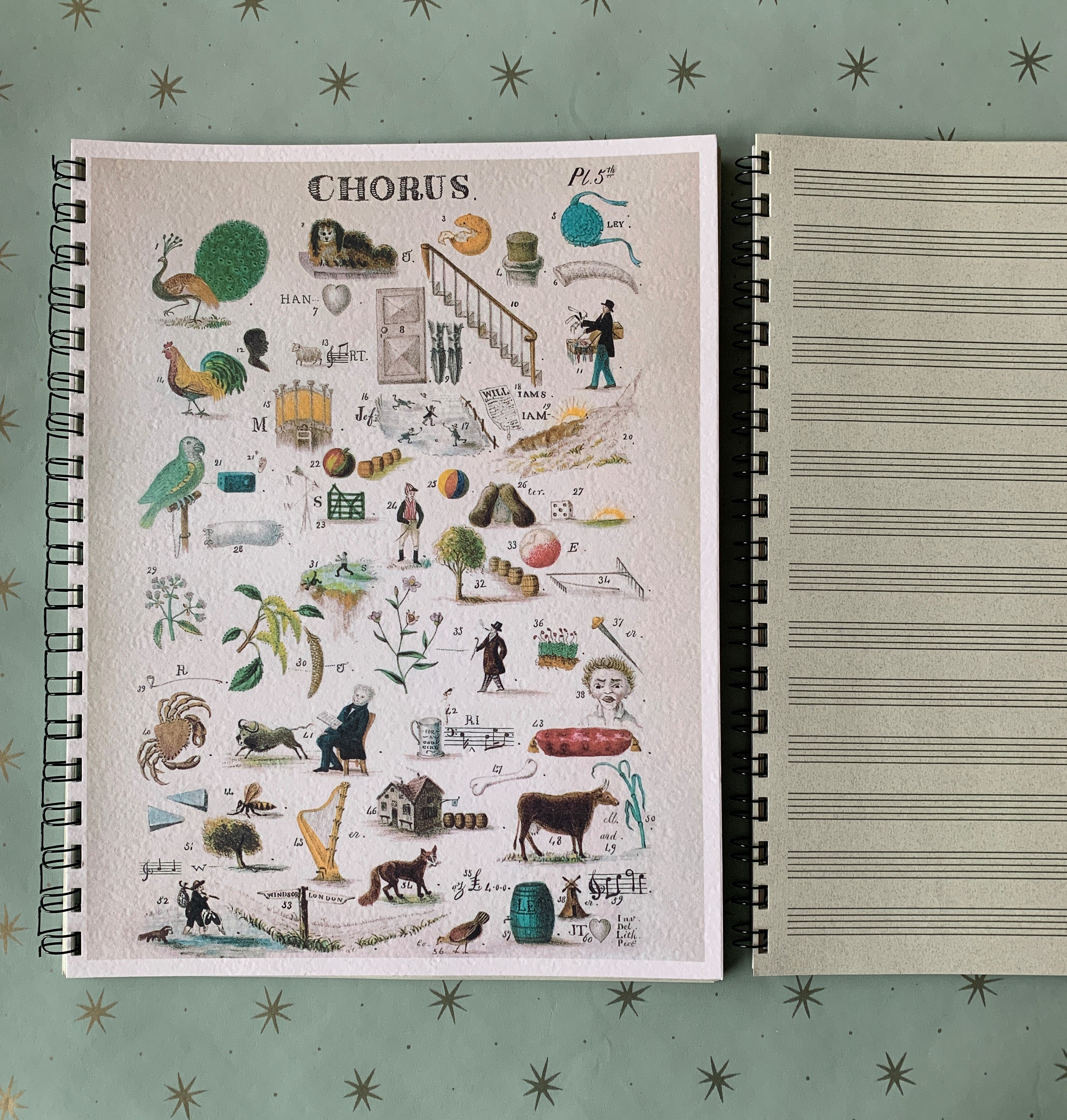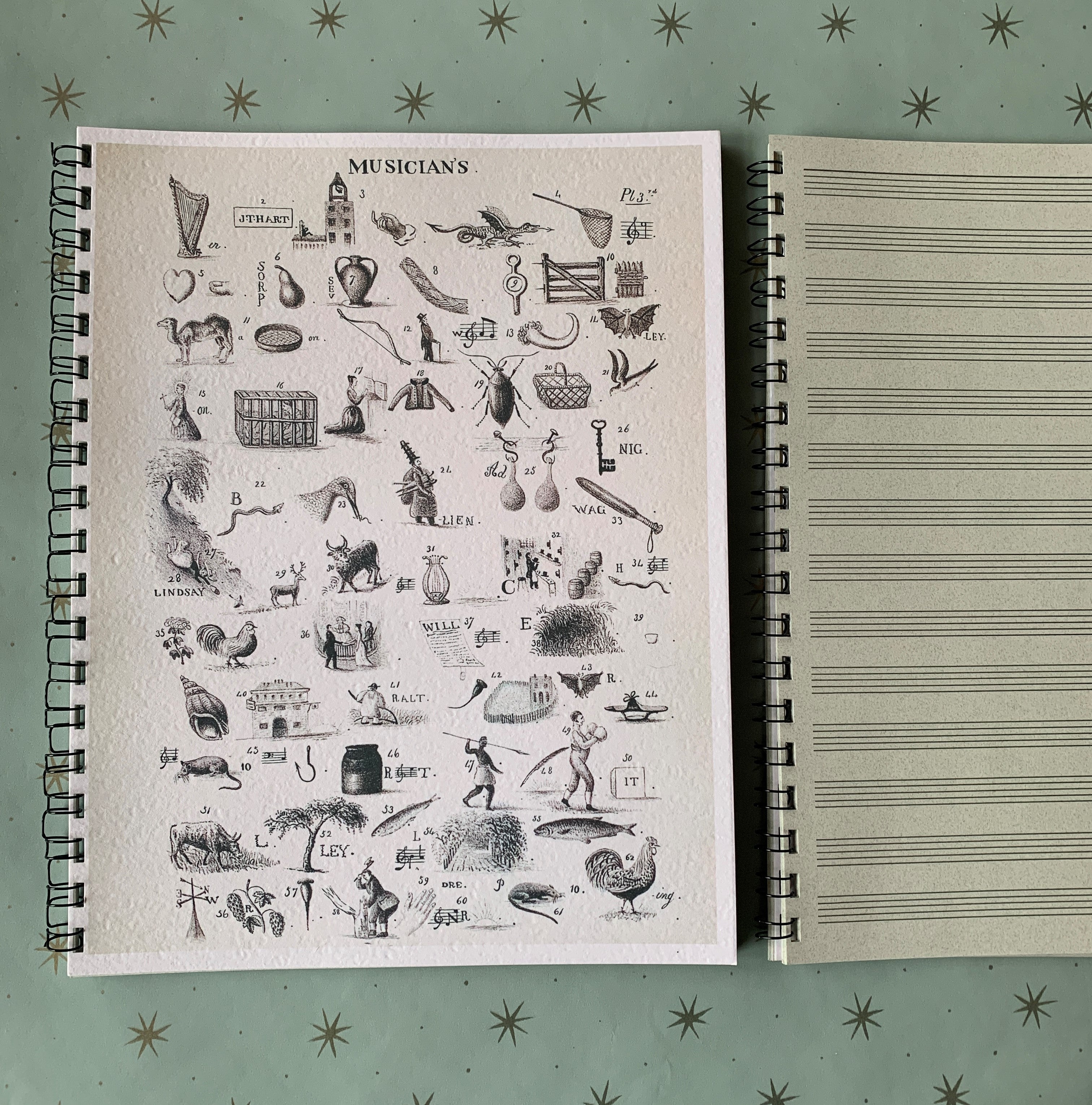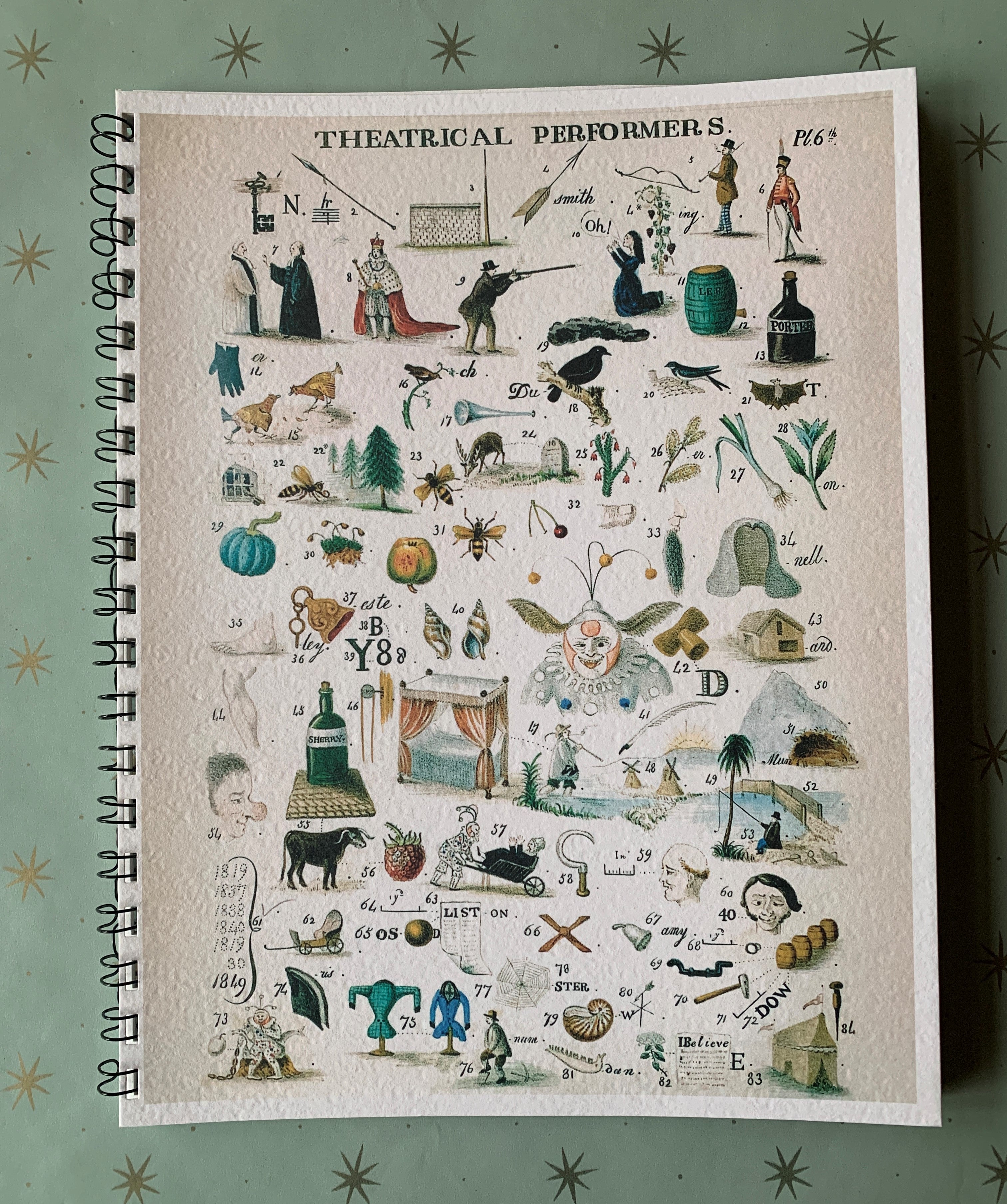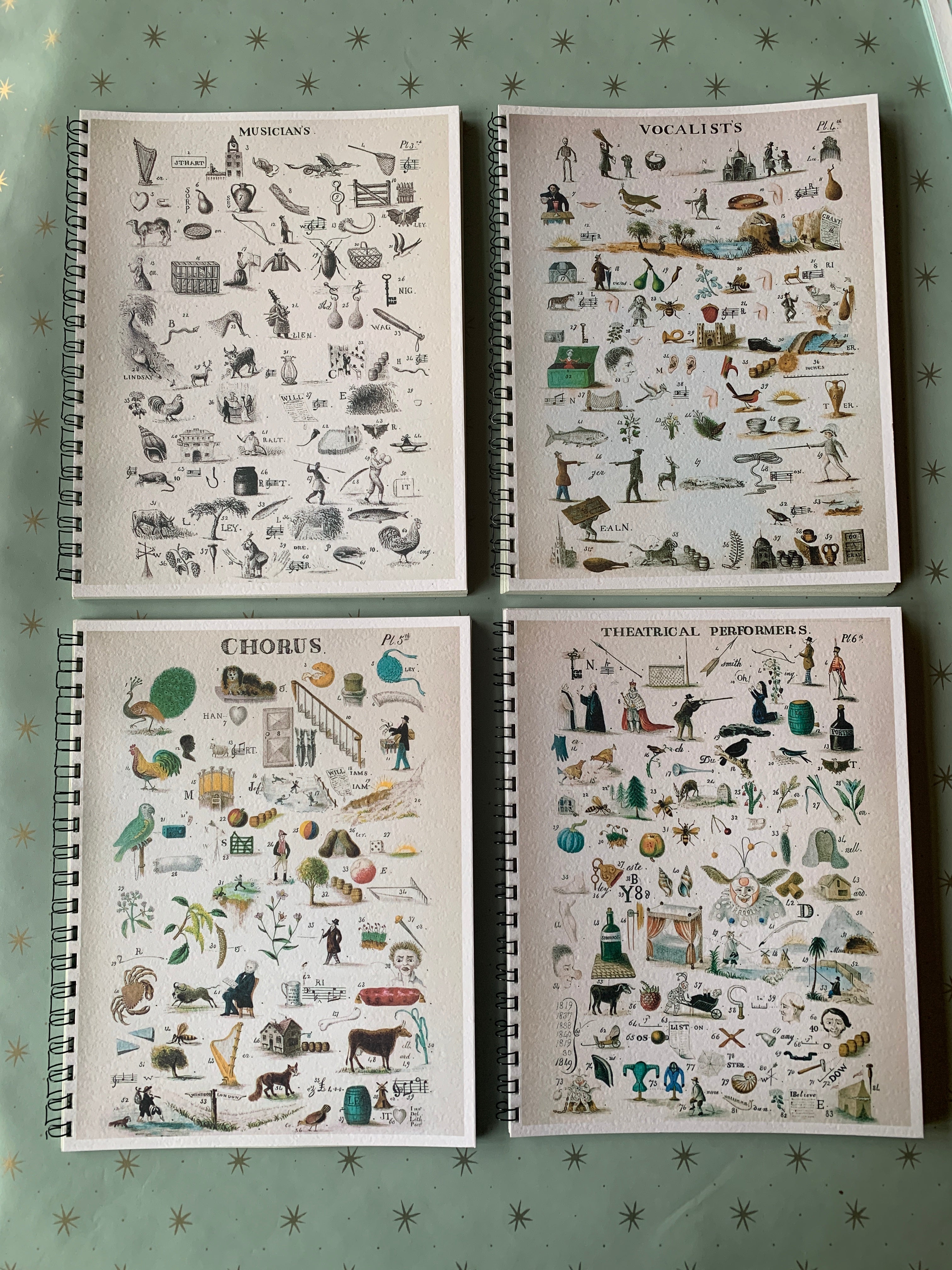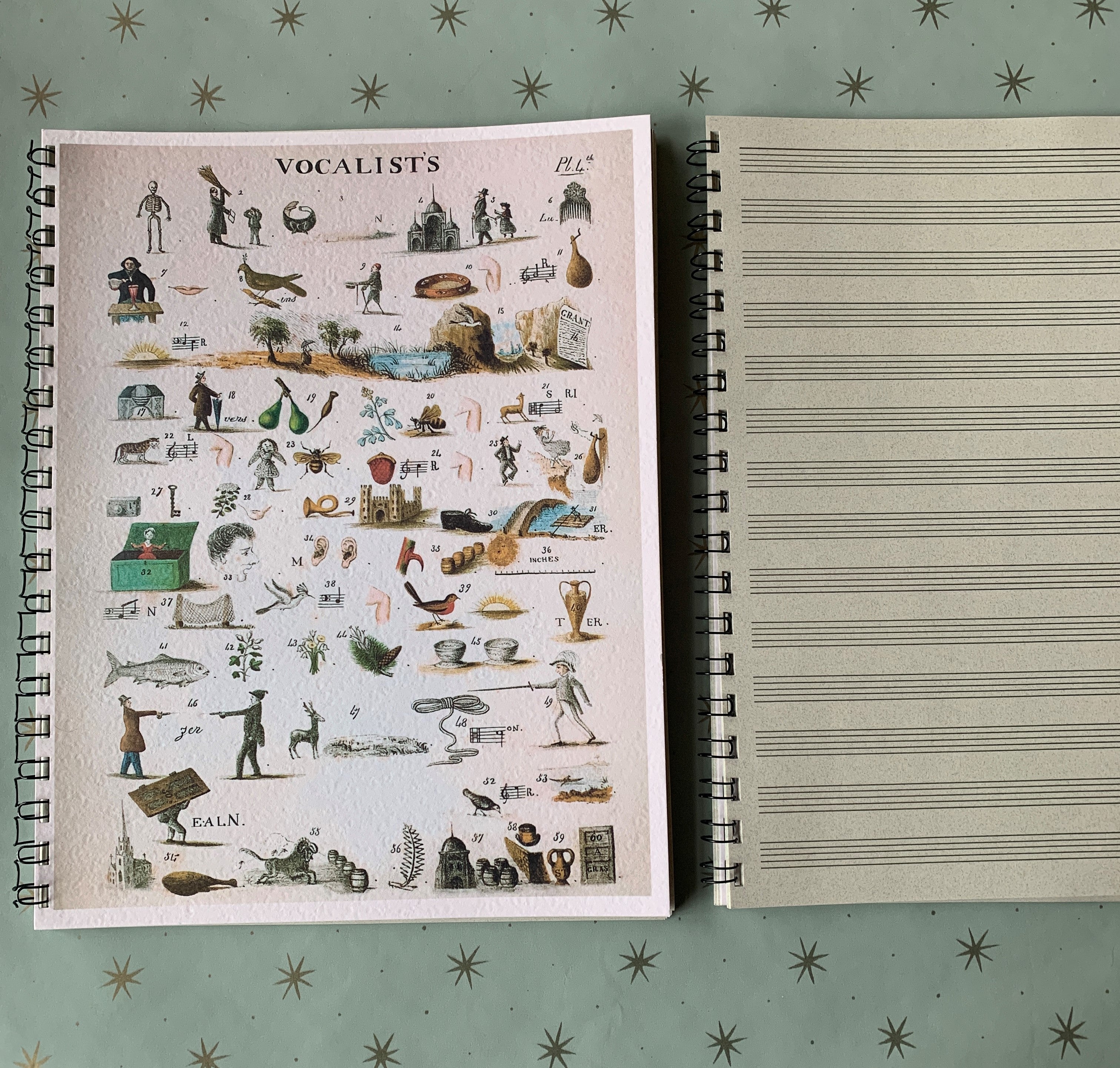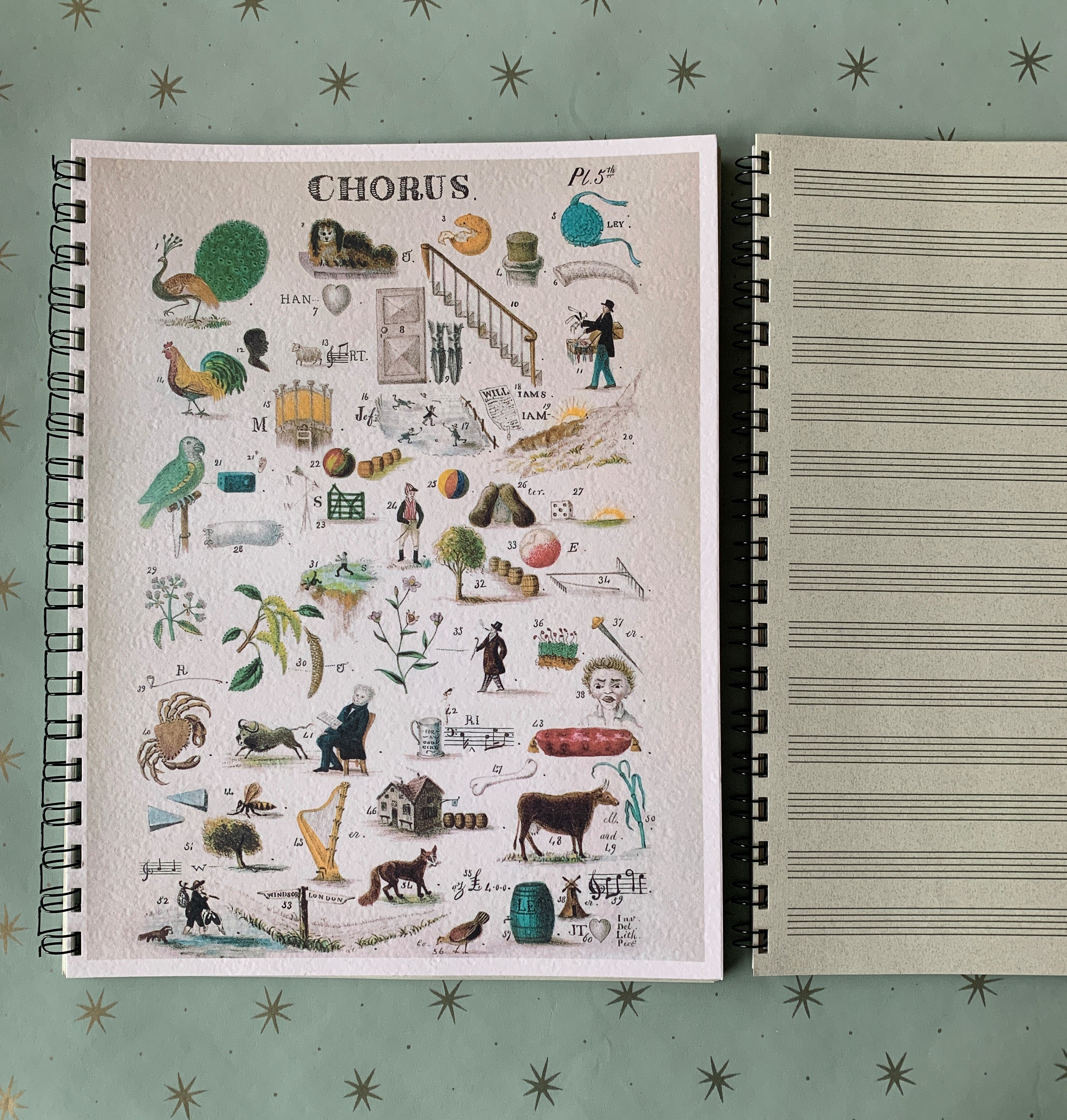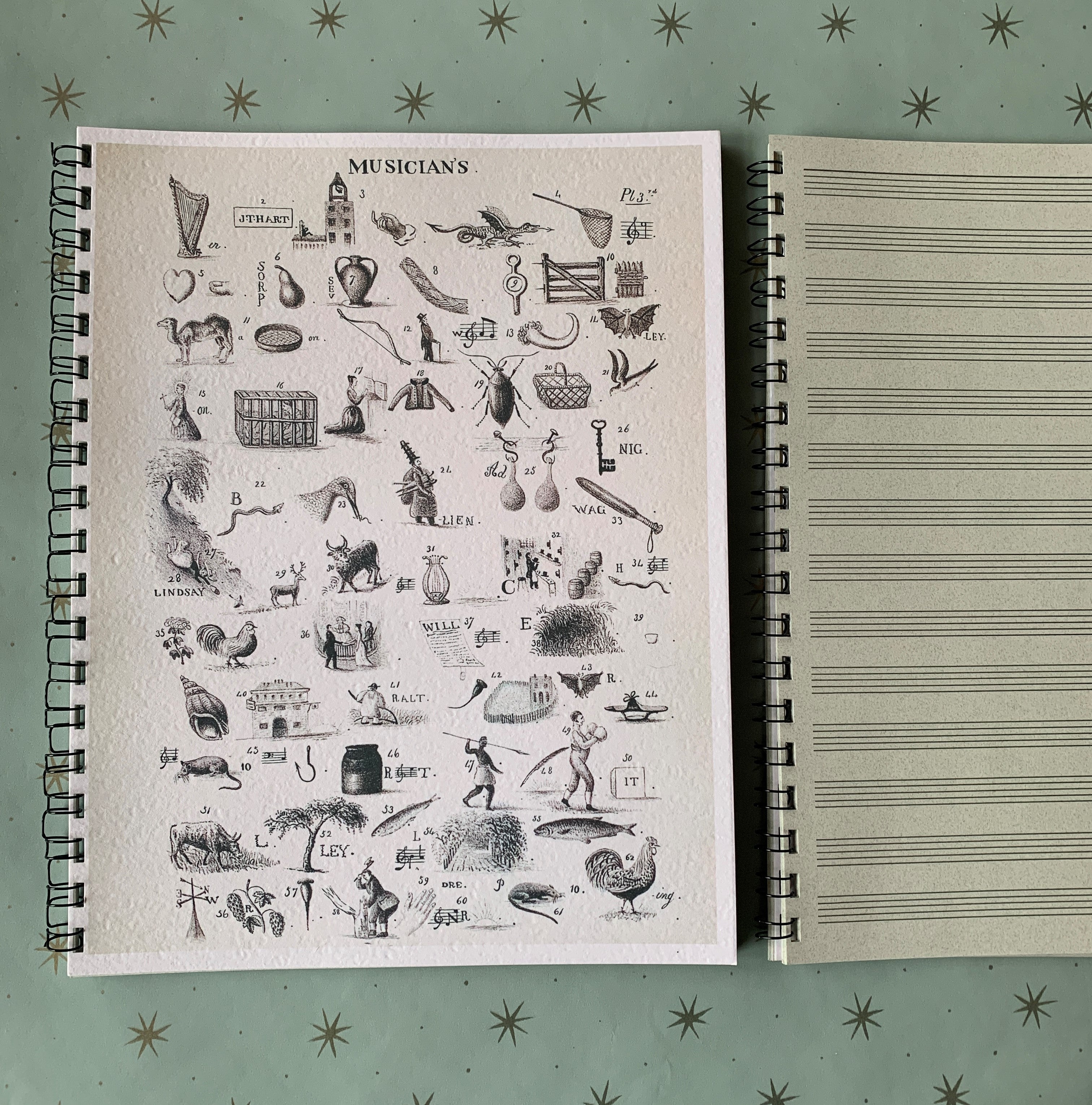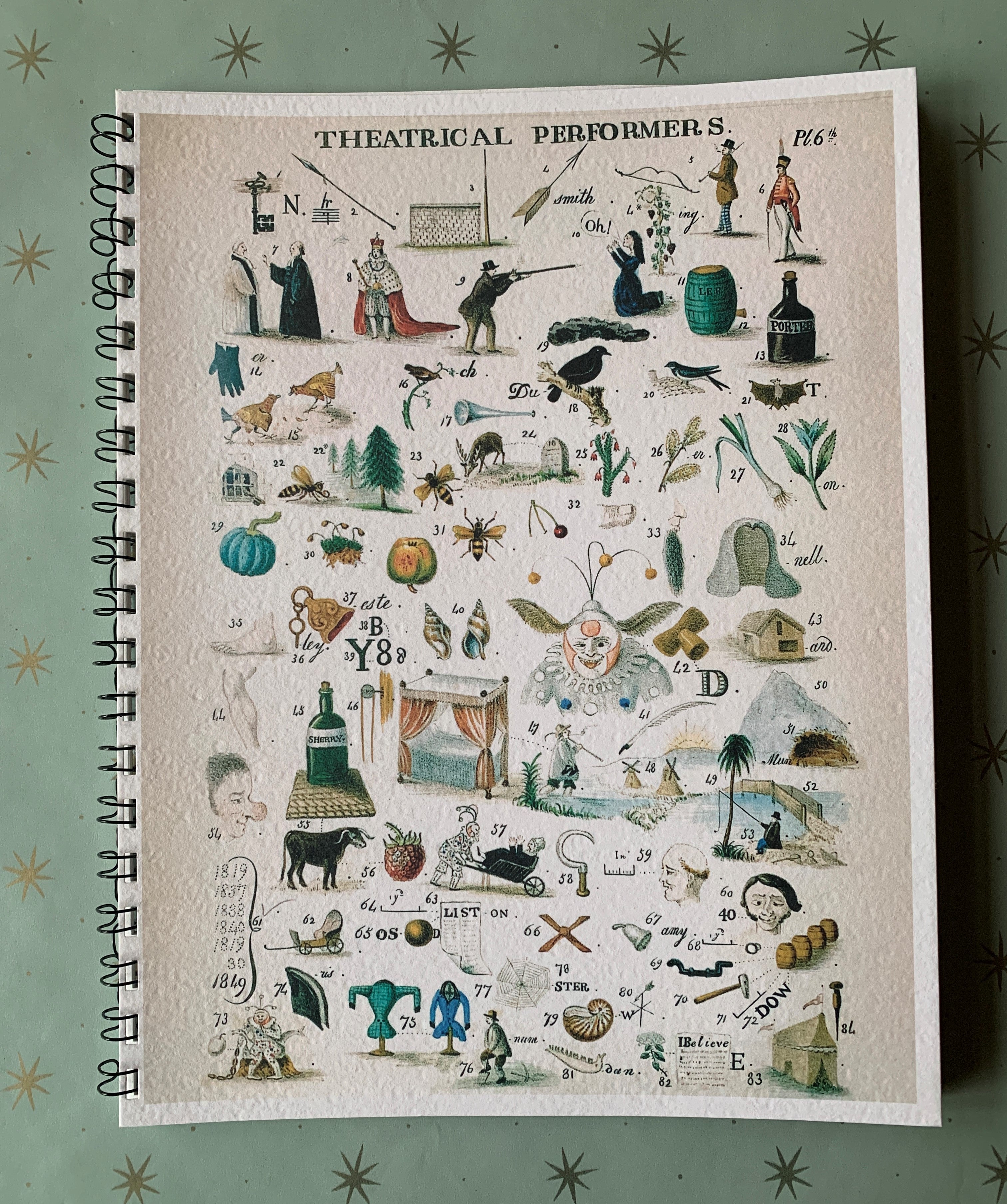 Cast of Characters Rebus Notebooks
A rebus is a puzzle that combines the use of illustrated pictures with individual letters to depict words or phrase.  This series of quirky illustrations from the 1800's were a way of communicating with drawings instead of words to convey messages in correspondence and advertising.  
4 styles to choose from:  Chorus, Musicians, Vocalists and Theatrical Performers.  The music related books (Chorus, Musicians, Vocalists) have double-sided music notation printed on 30 sheets, and Theatrical Performers has 30 blank pages.  8 1/2 x 11 in size, hand-printed and spiral bound in the Parcel Workshop.  Printed on heavyweight watercolor stock, the covers of our notebooks make great art prints when the book is full.