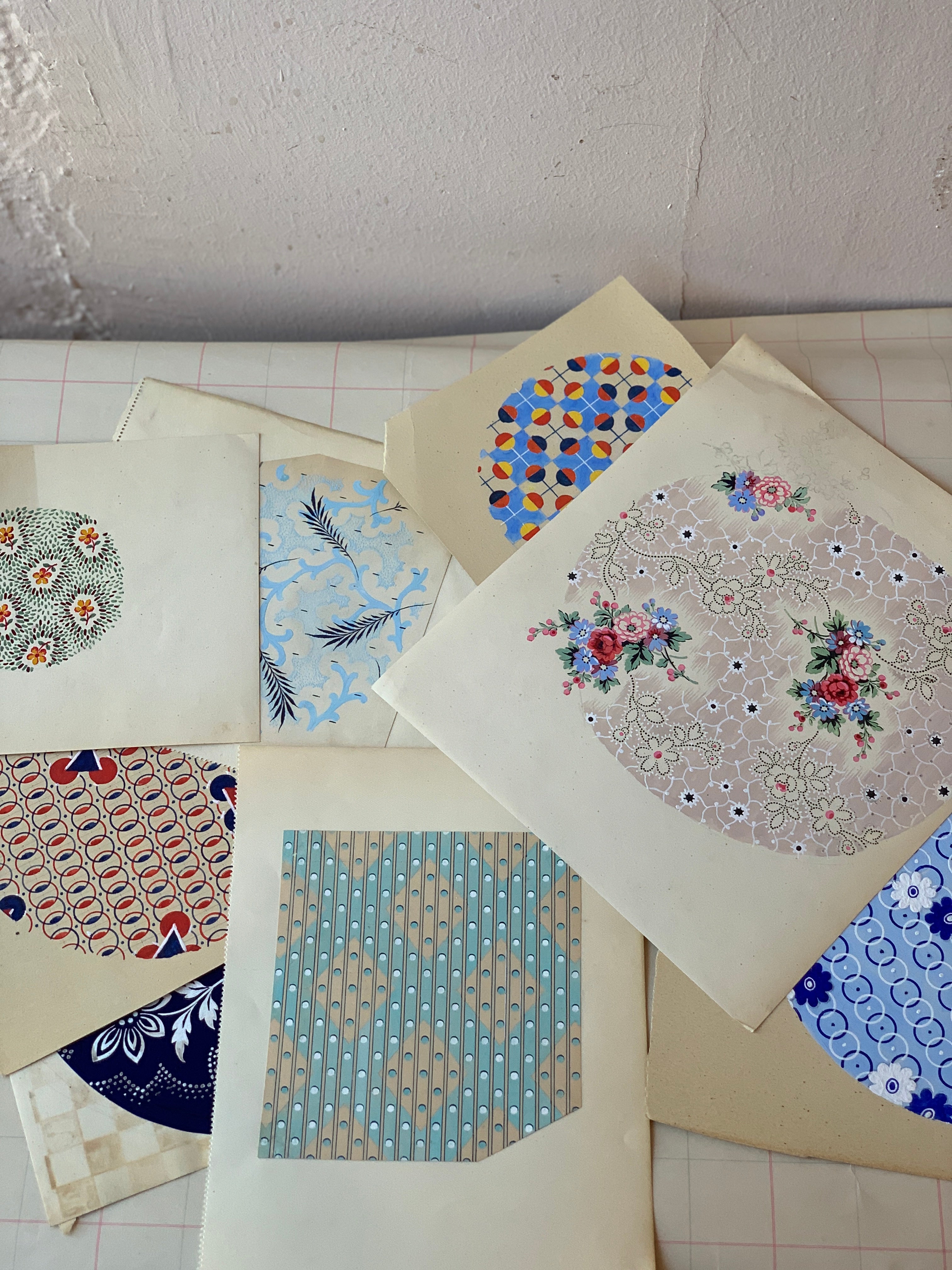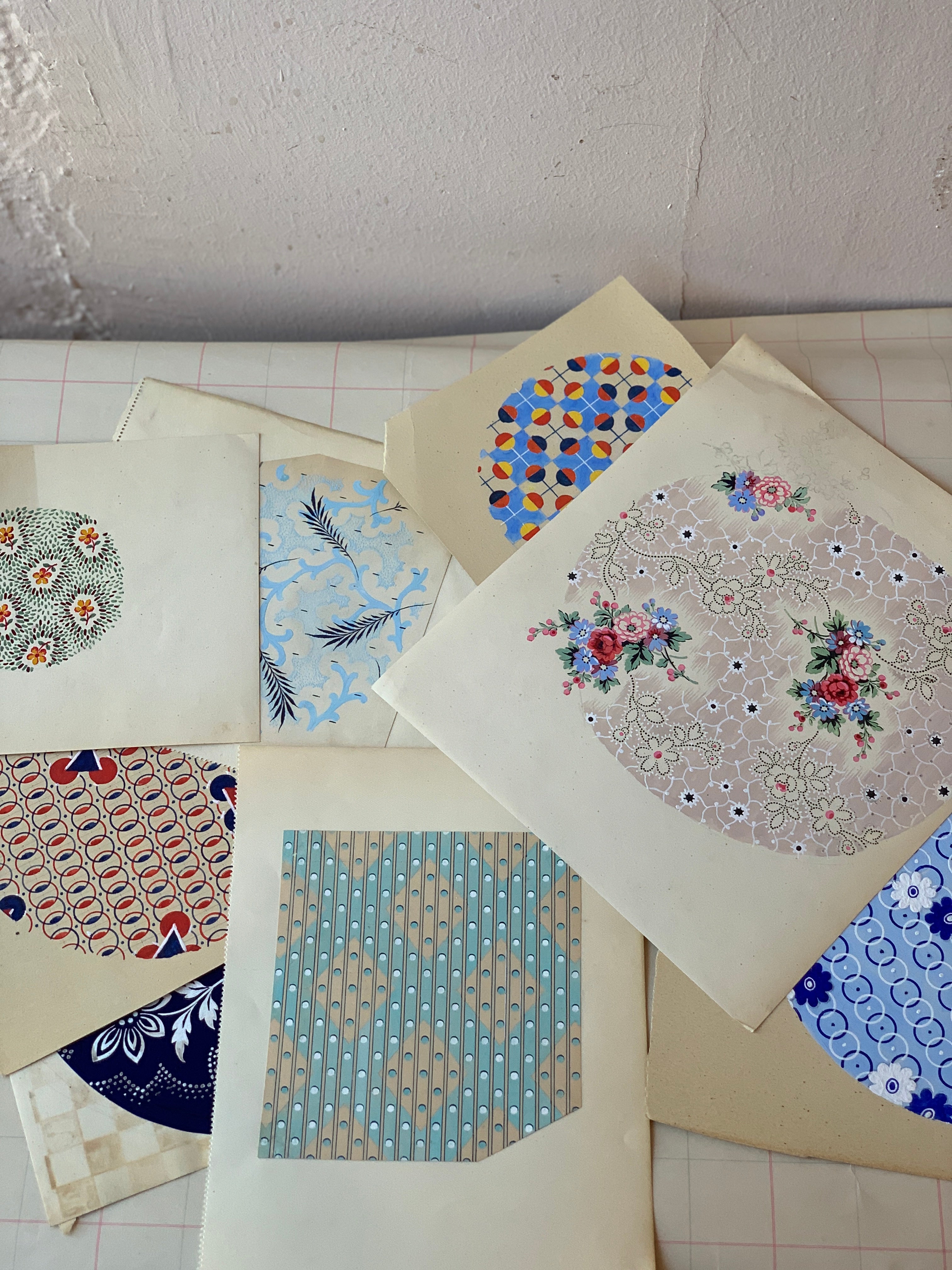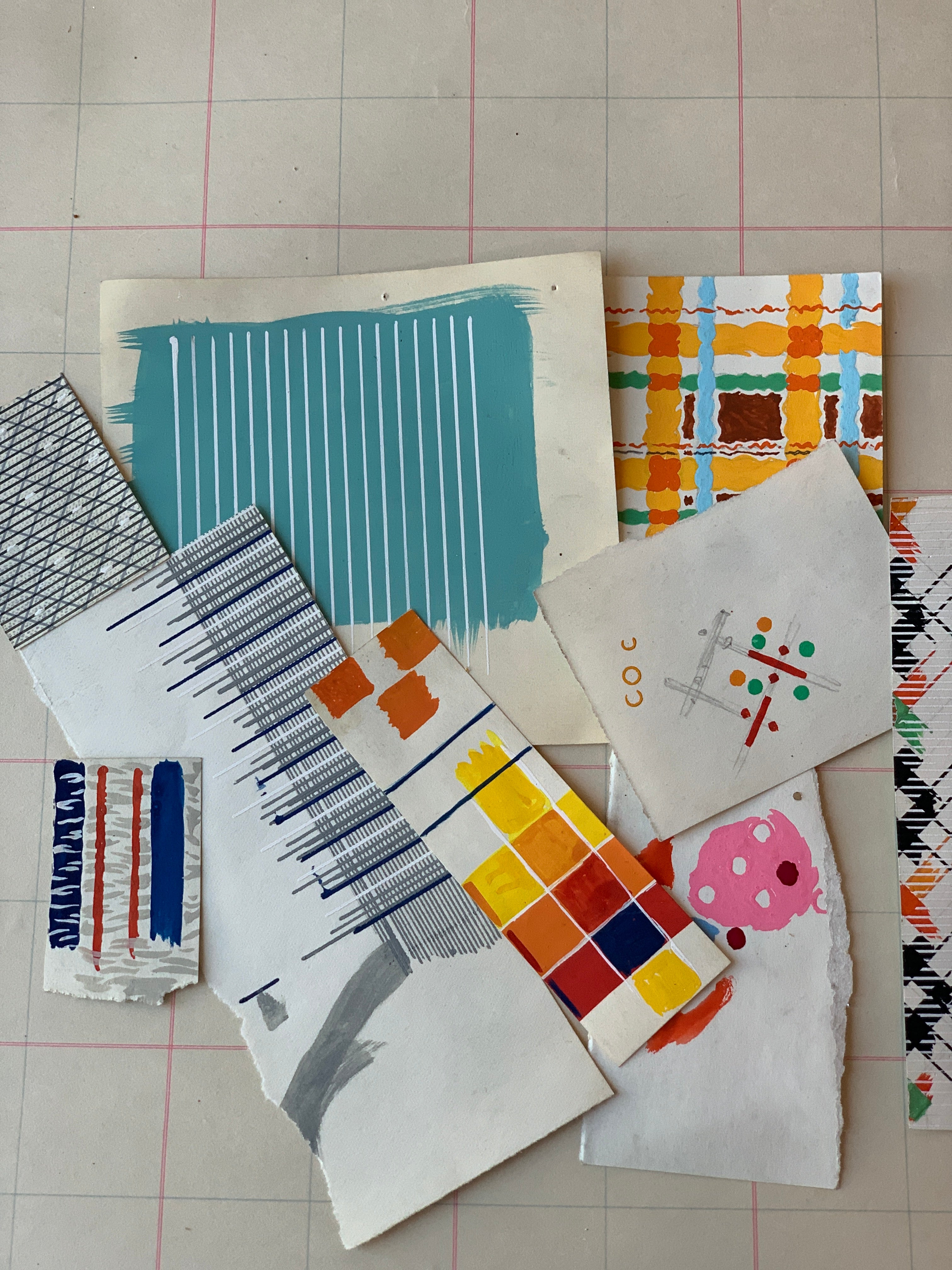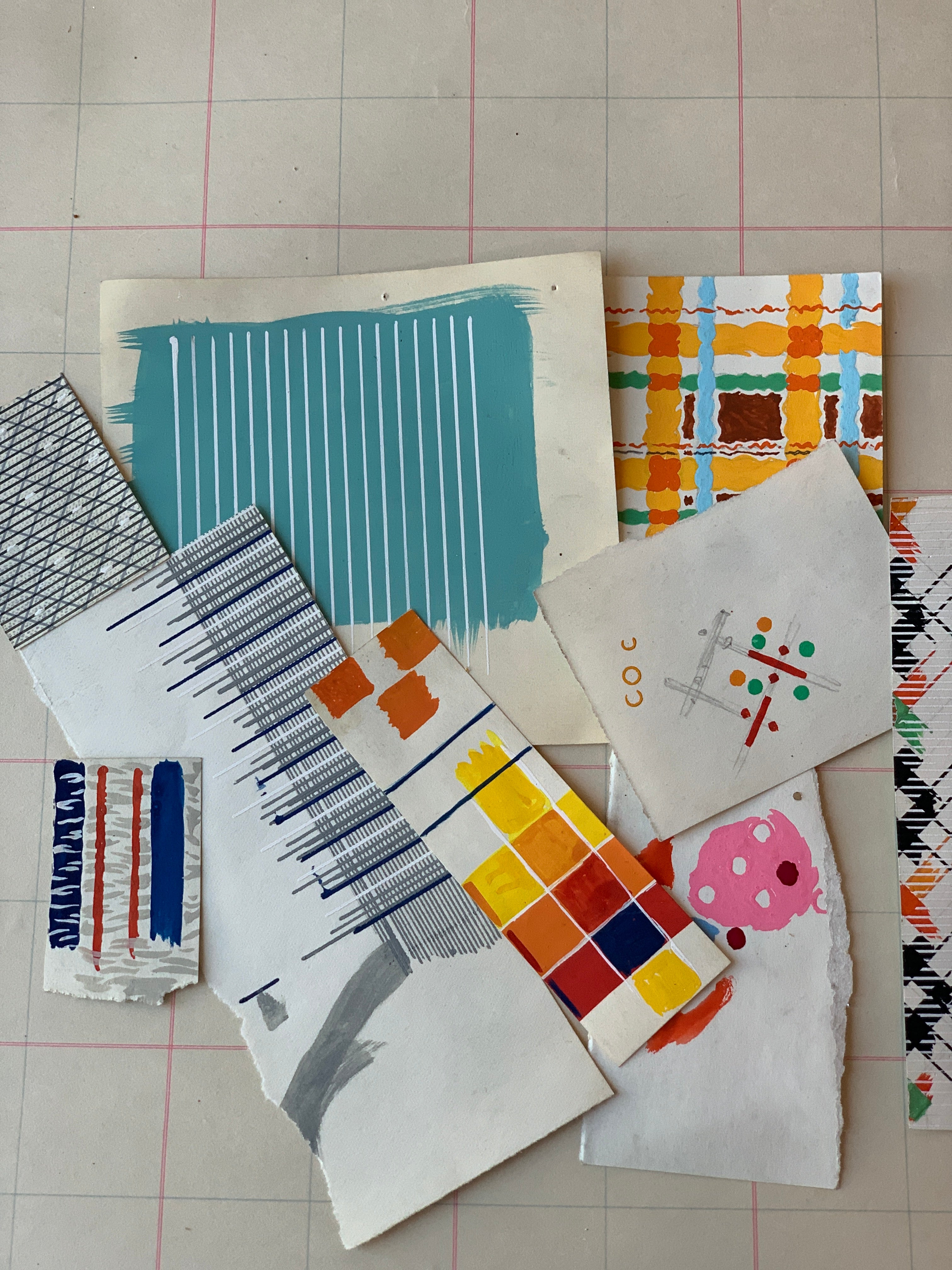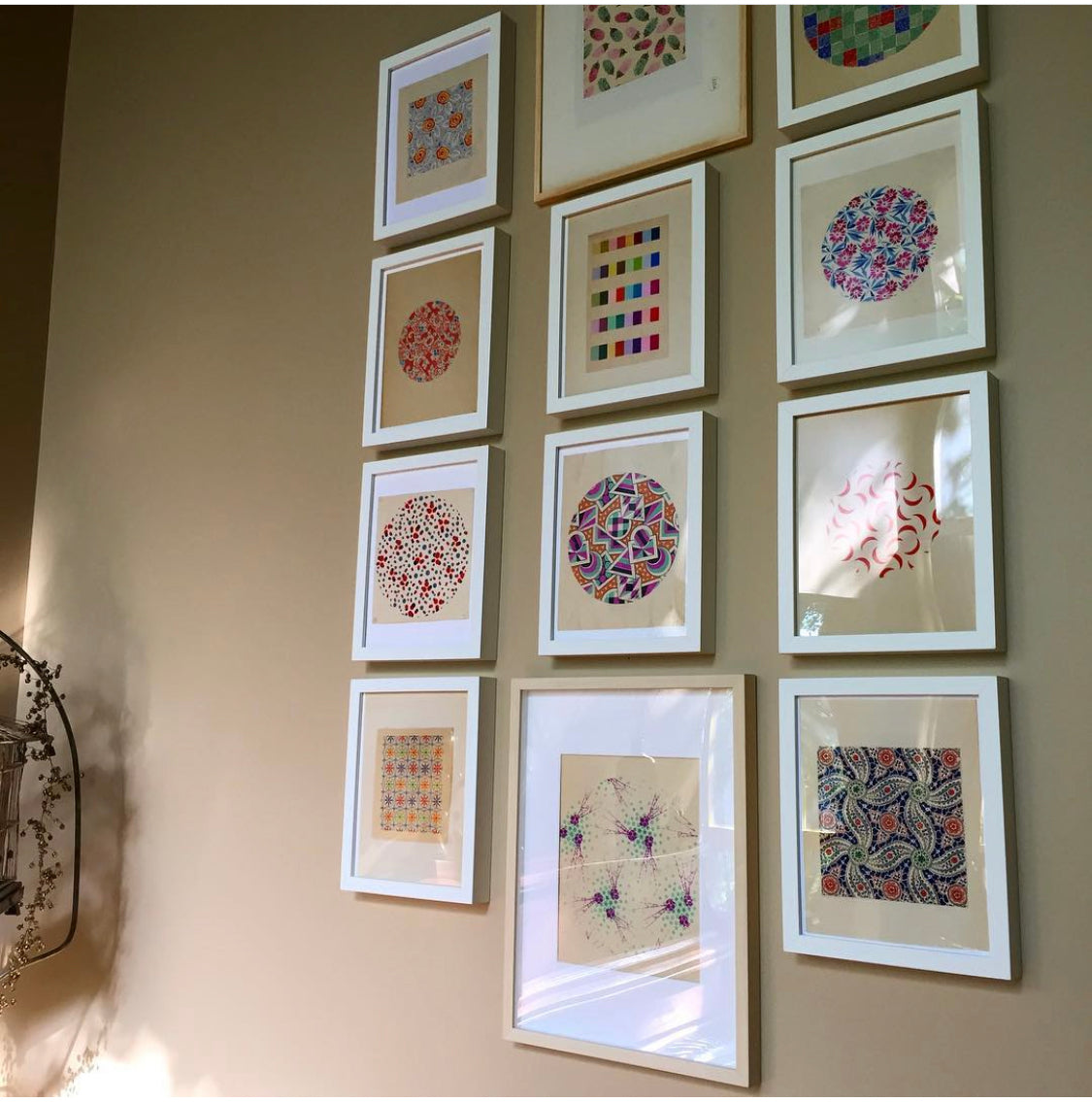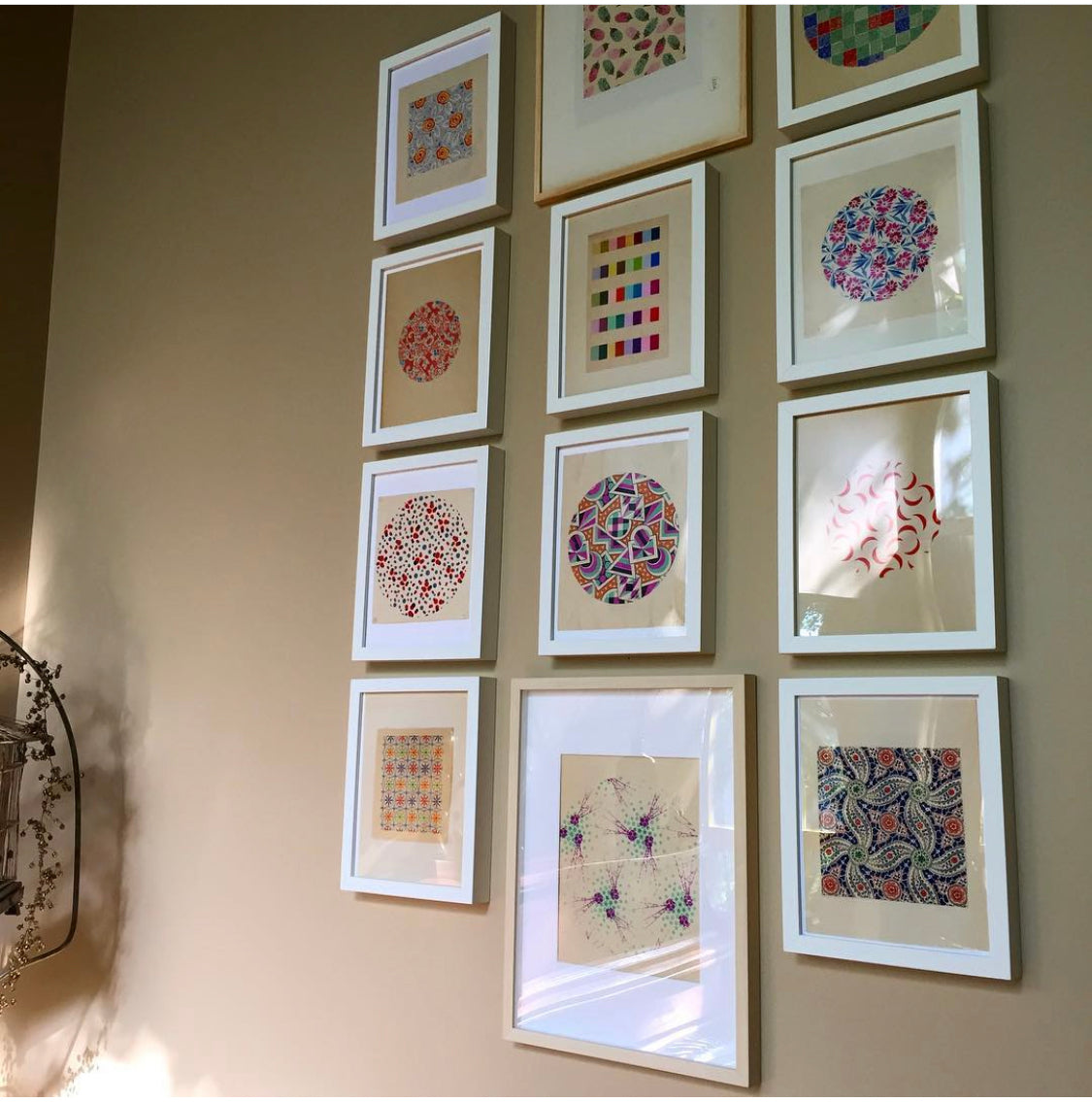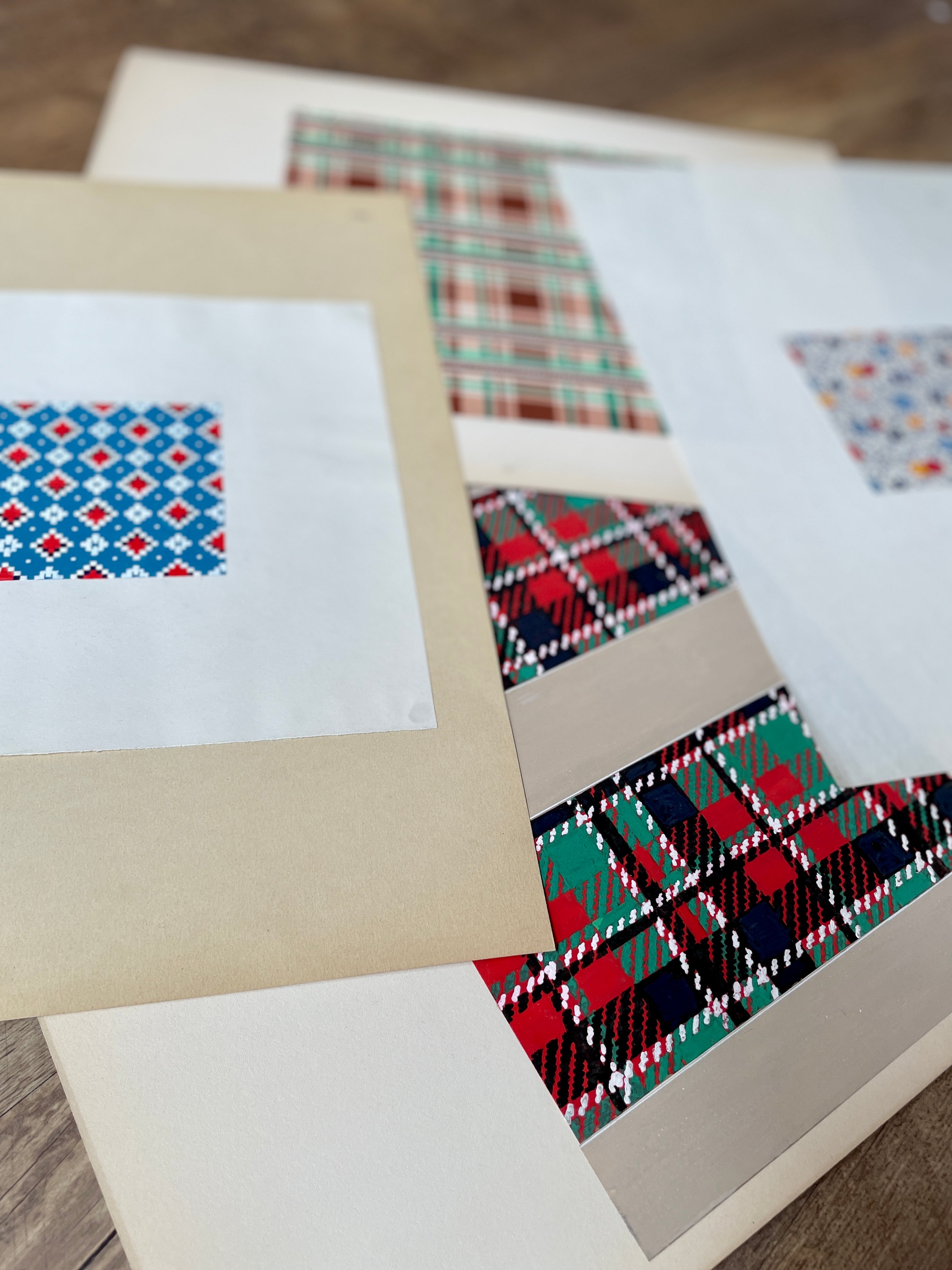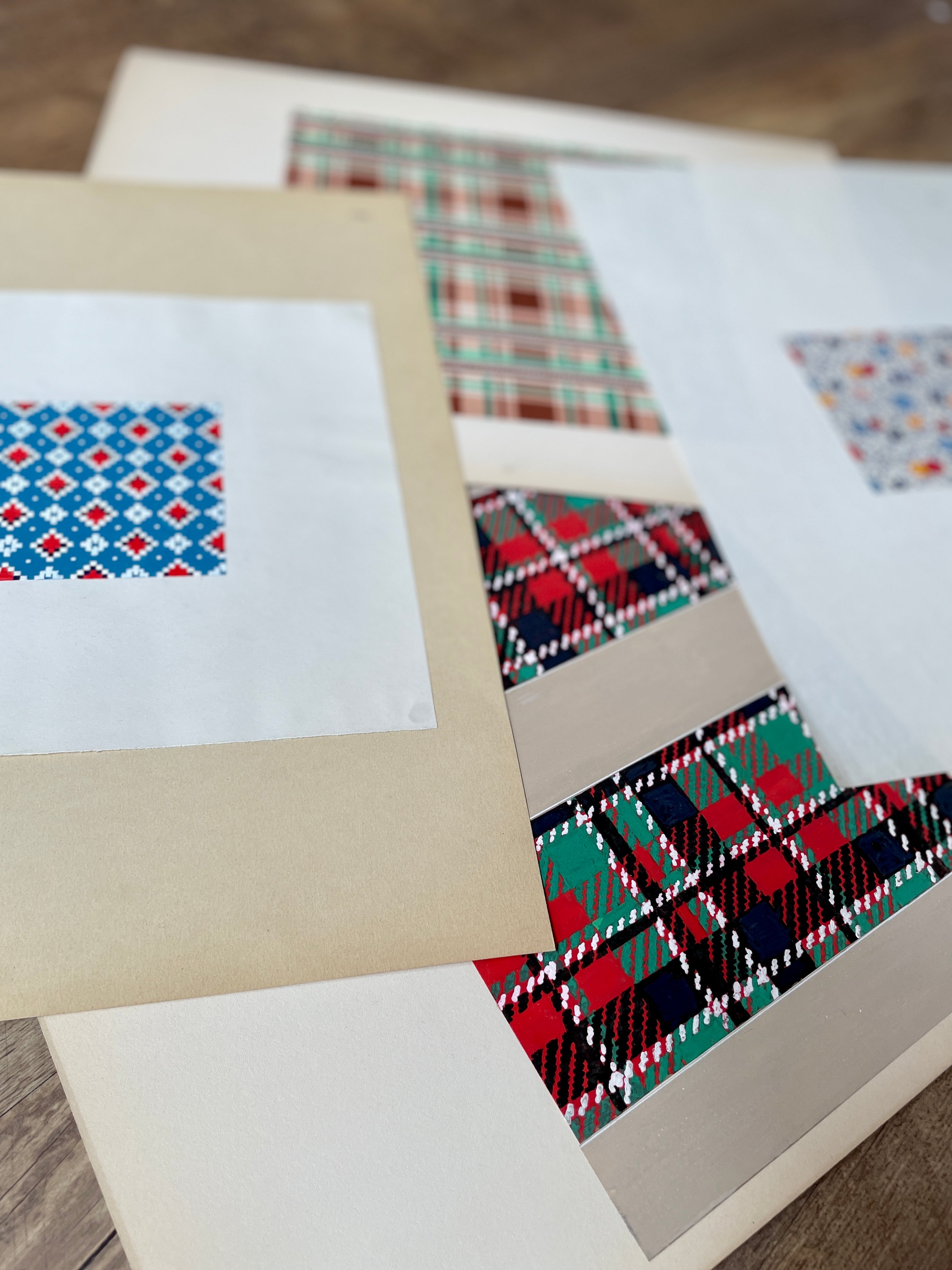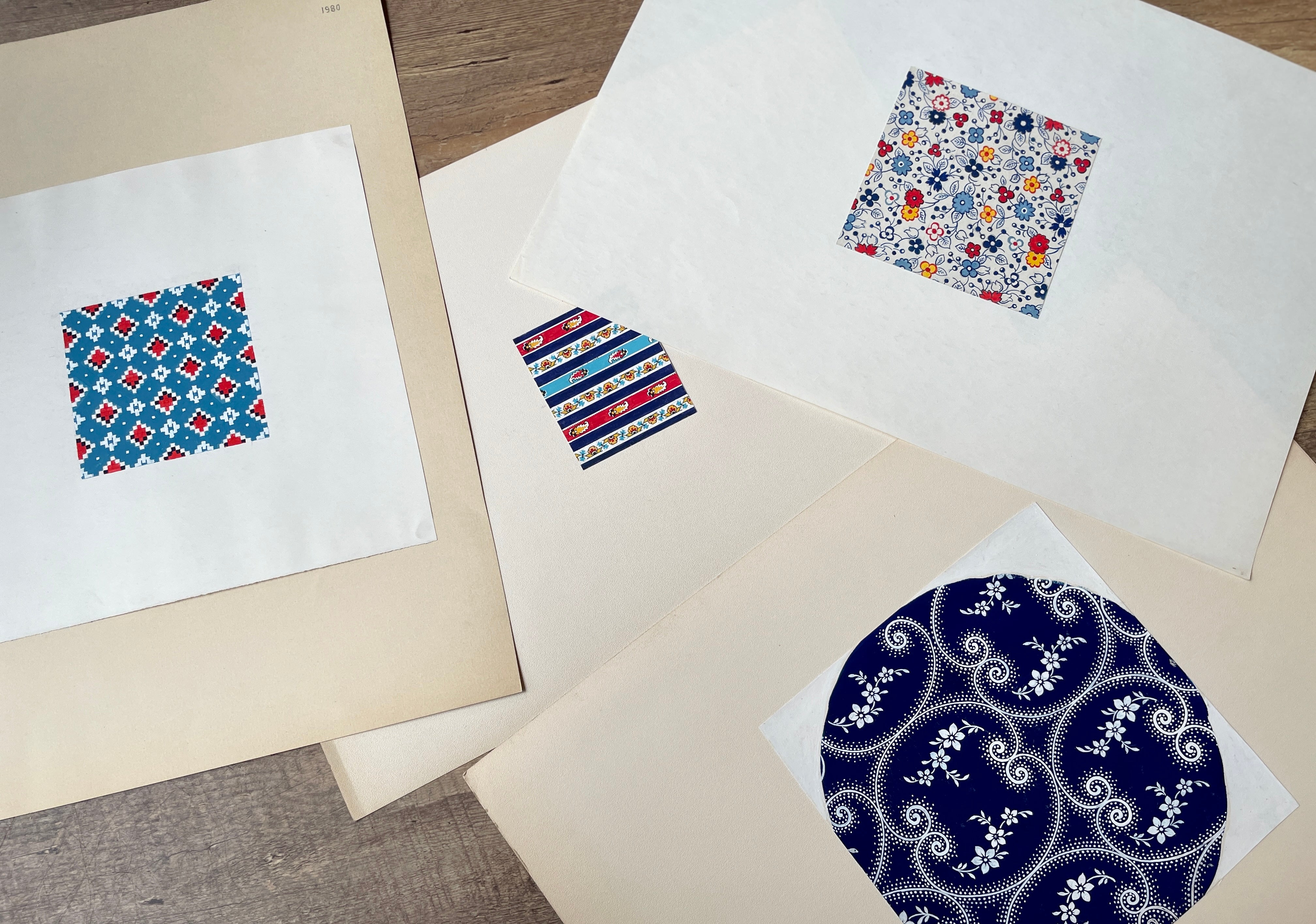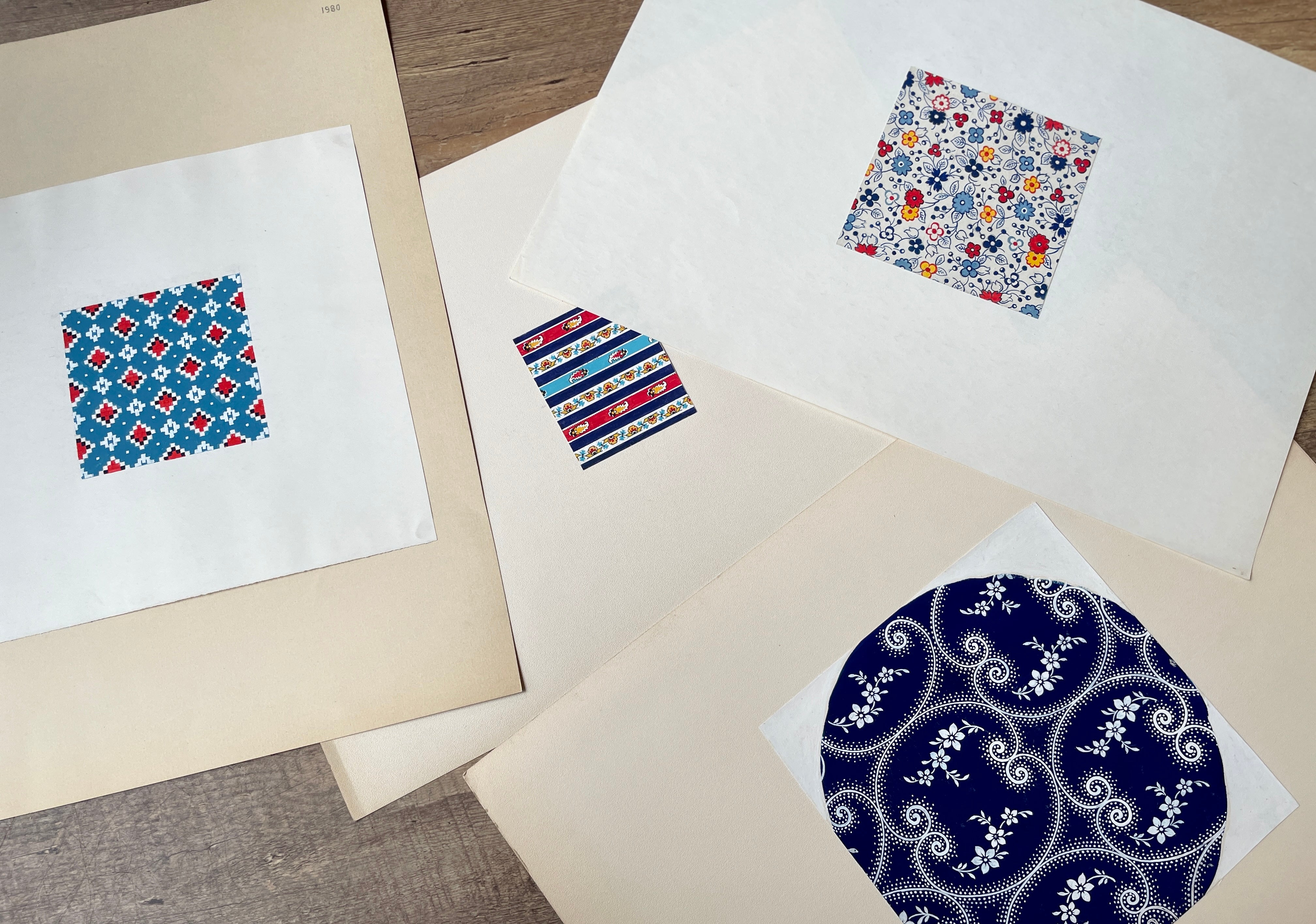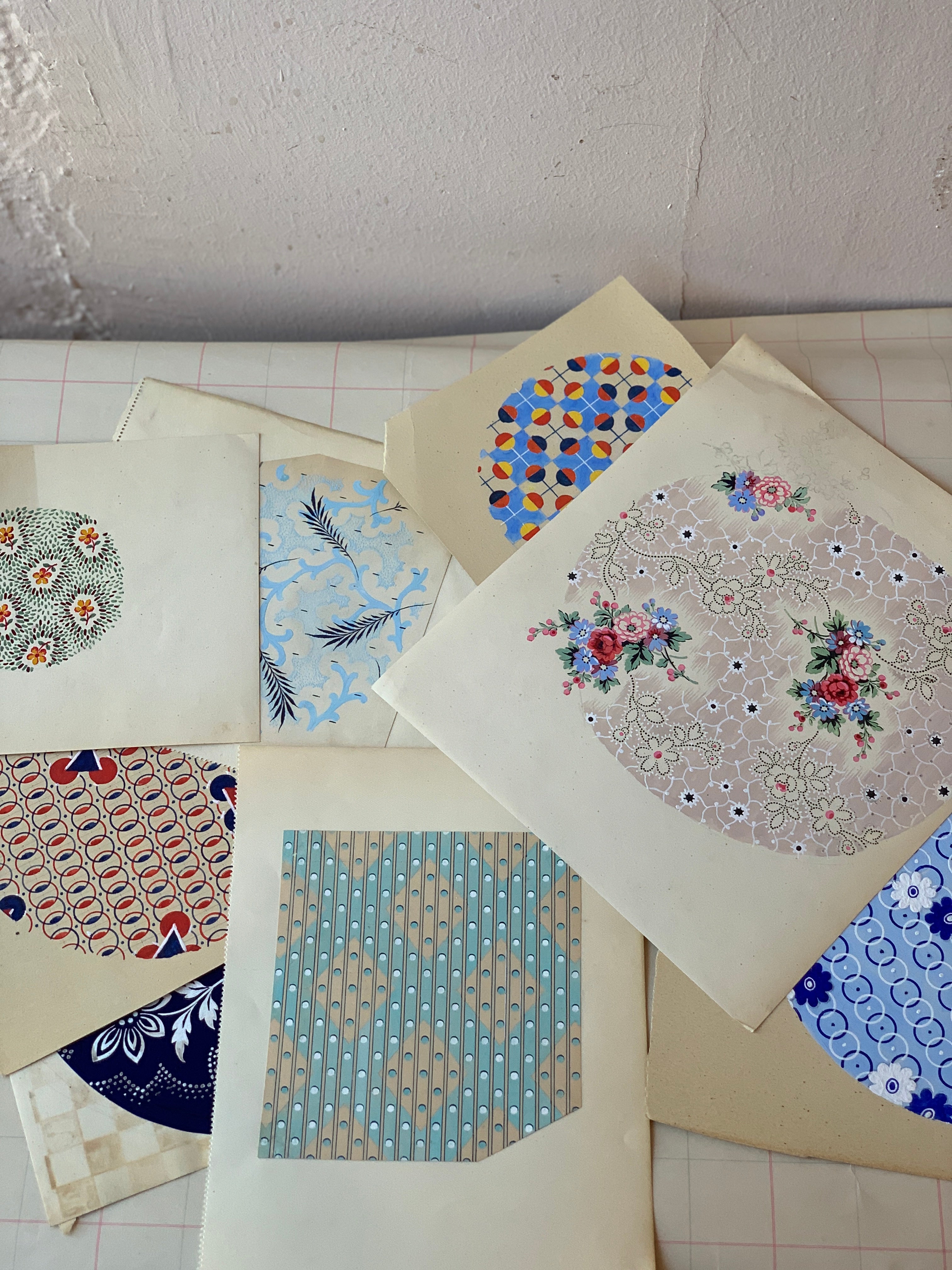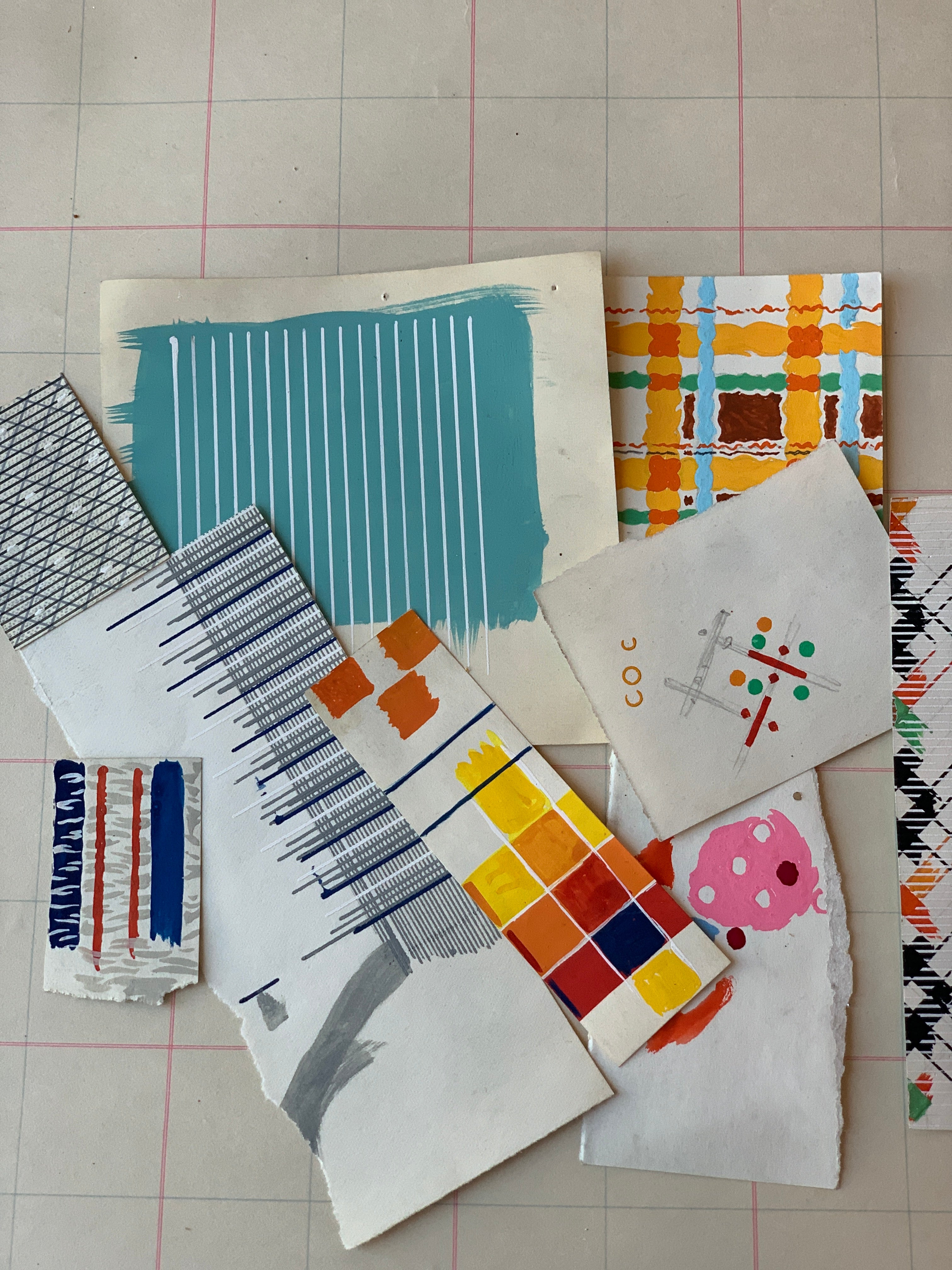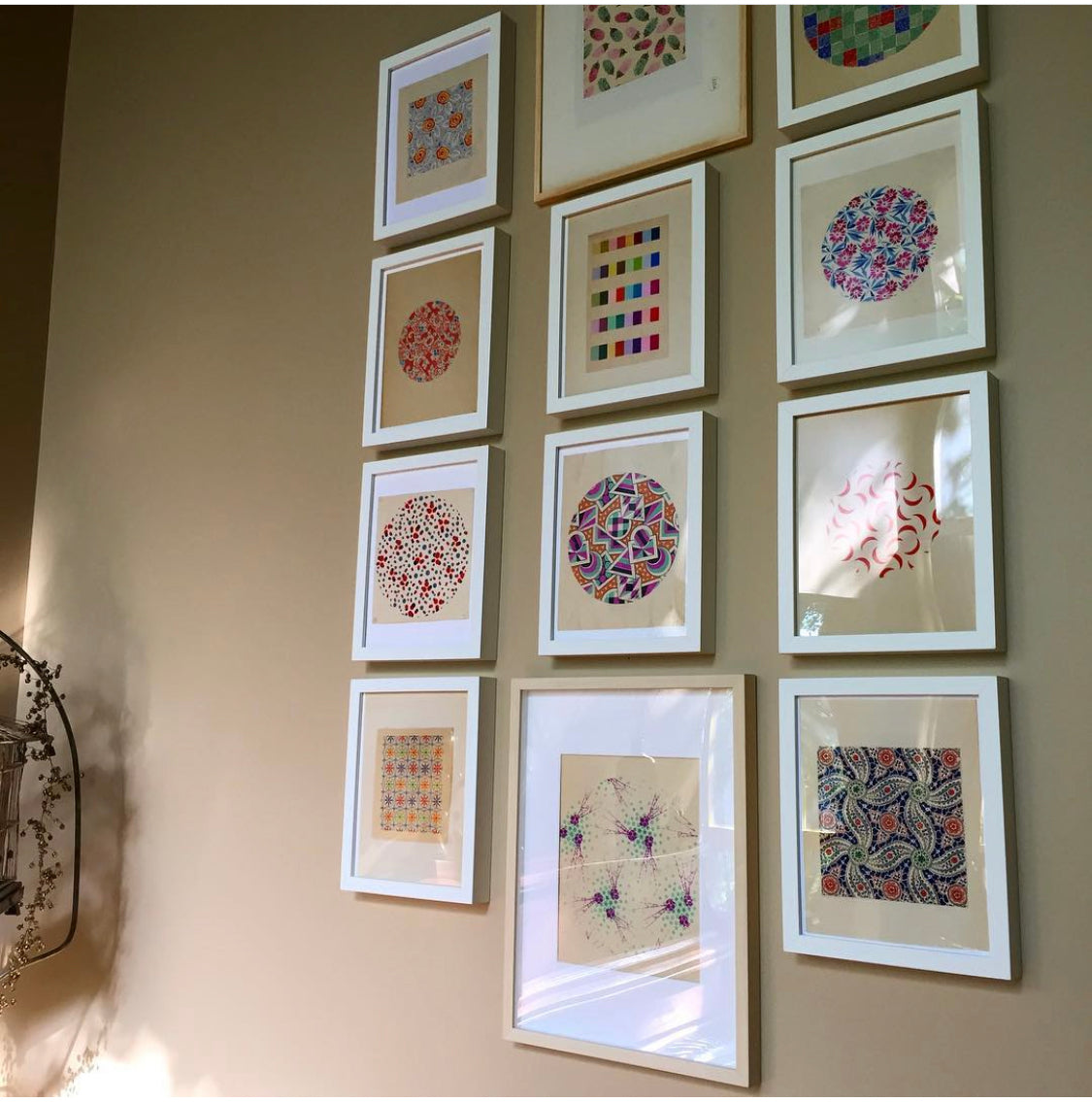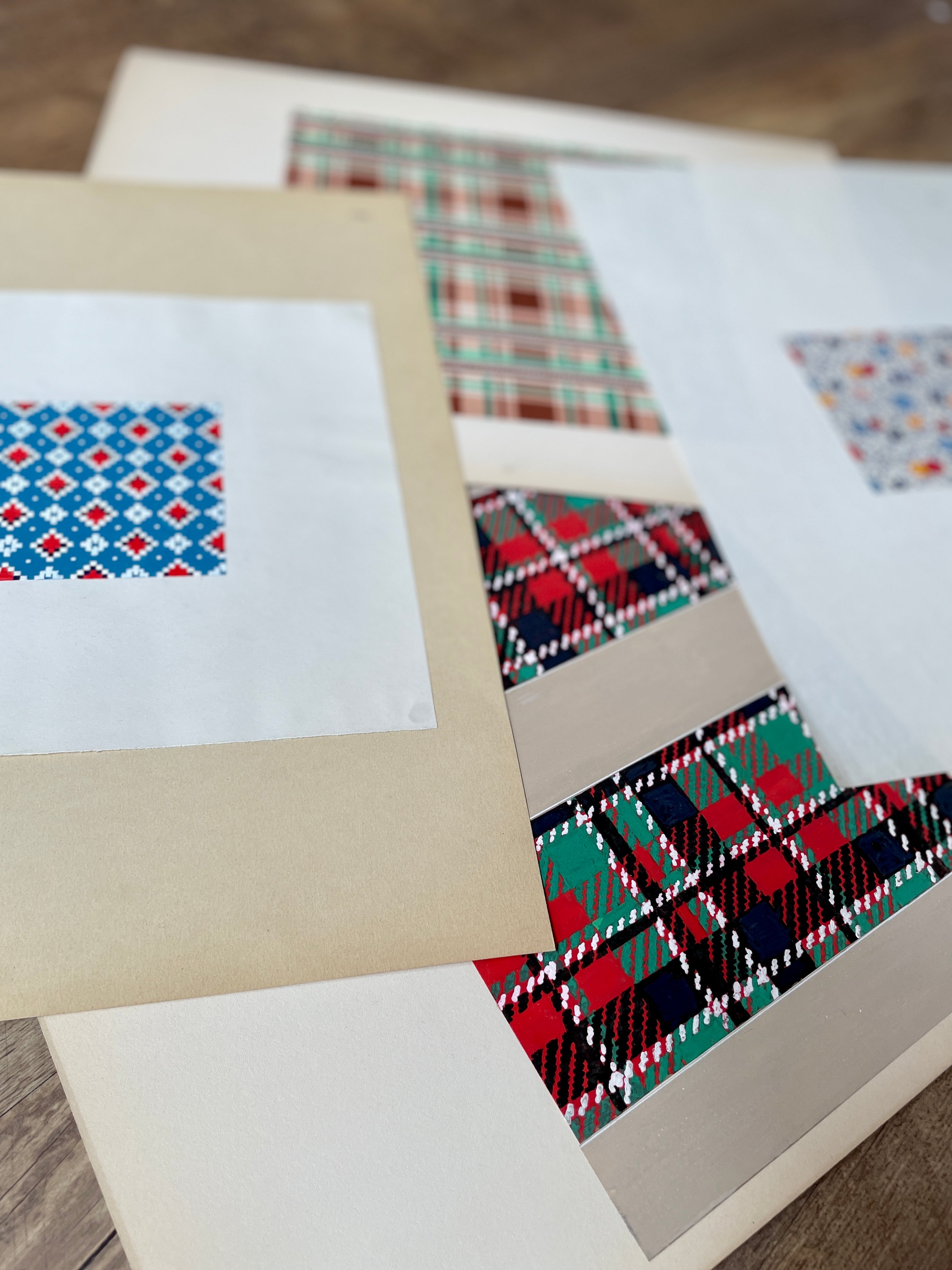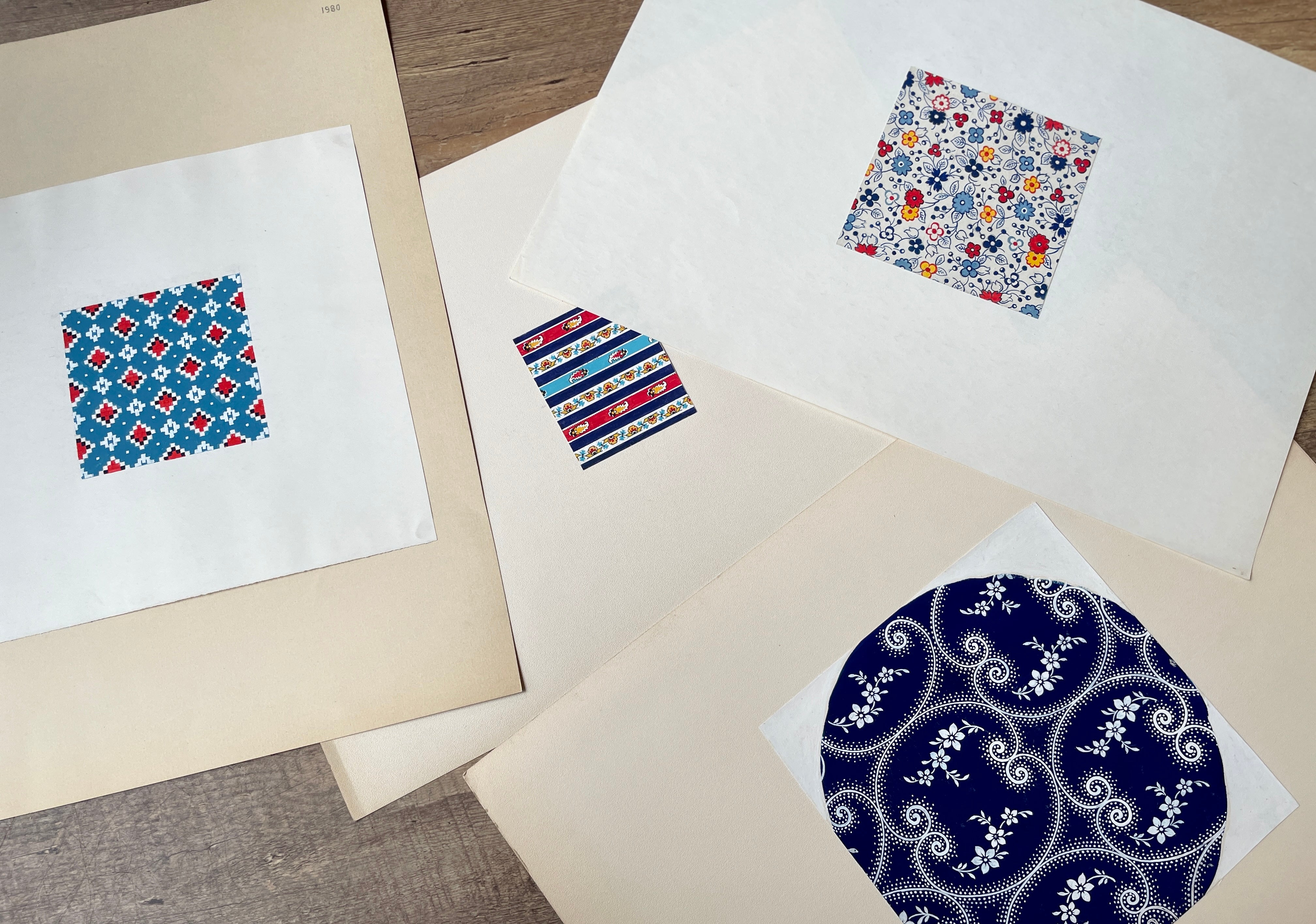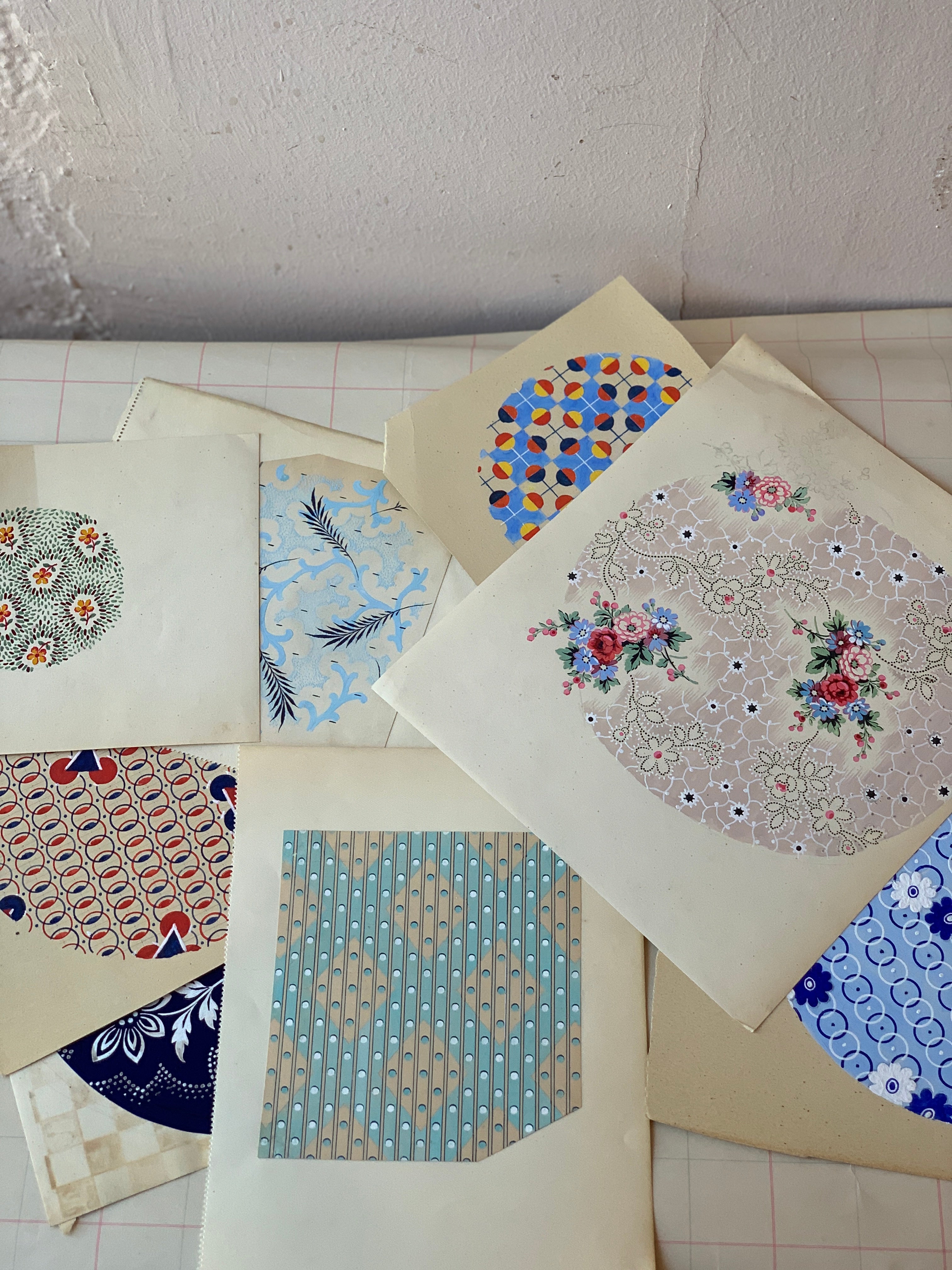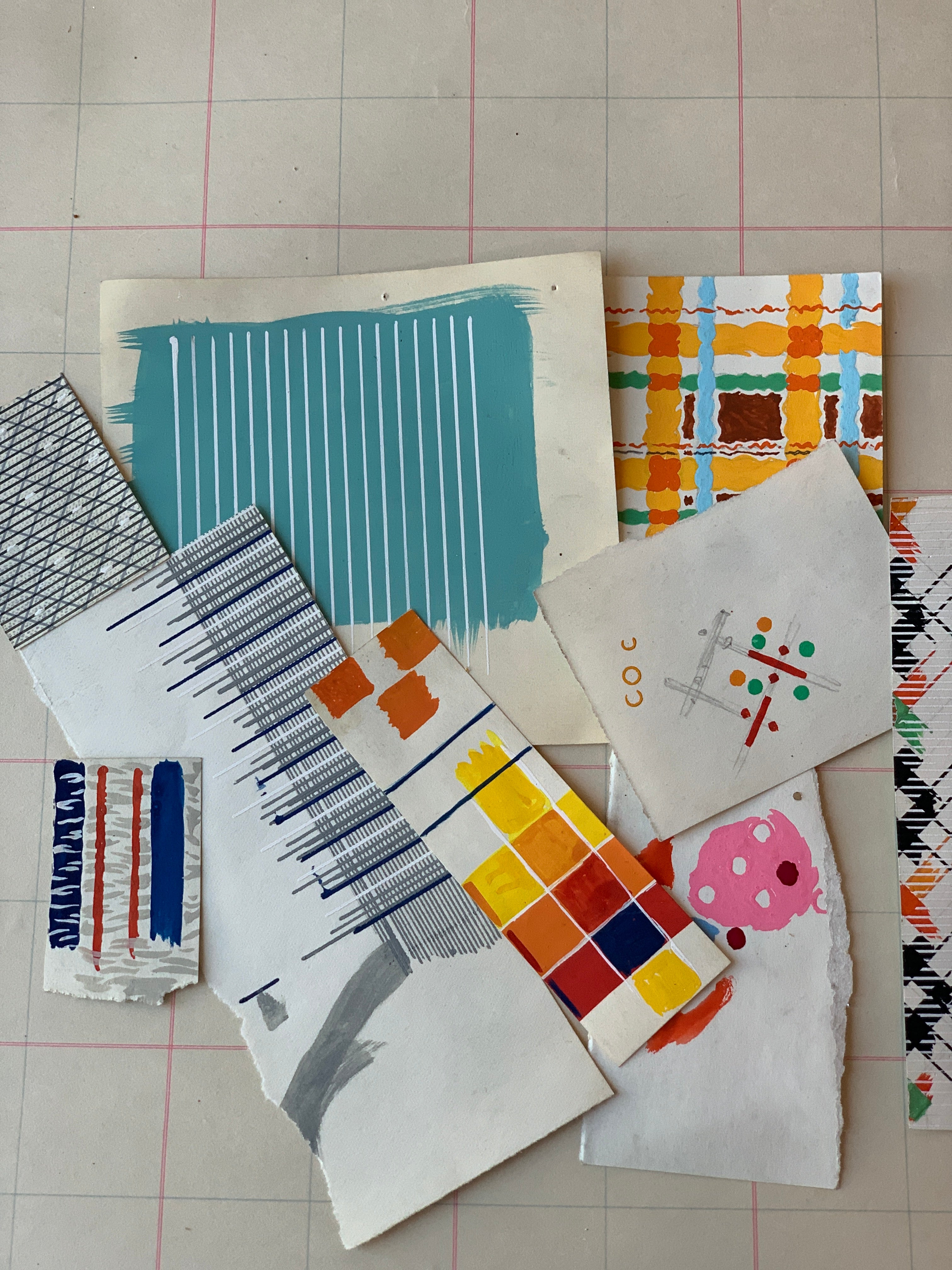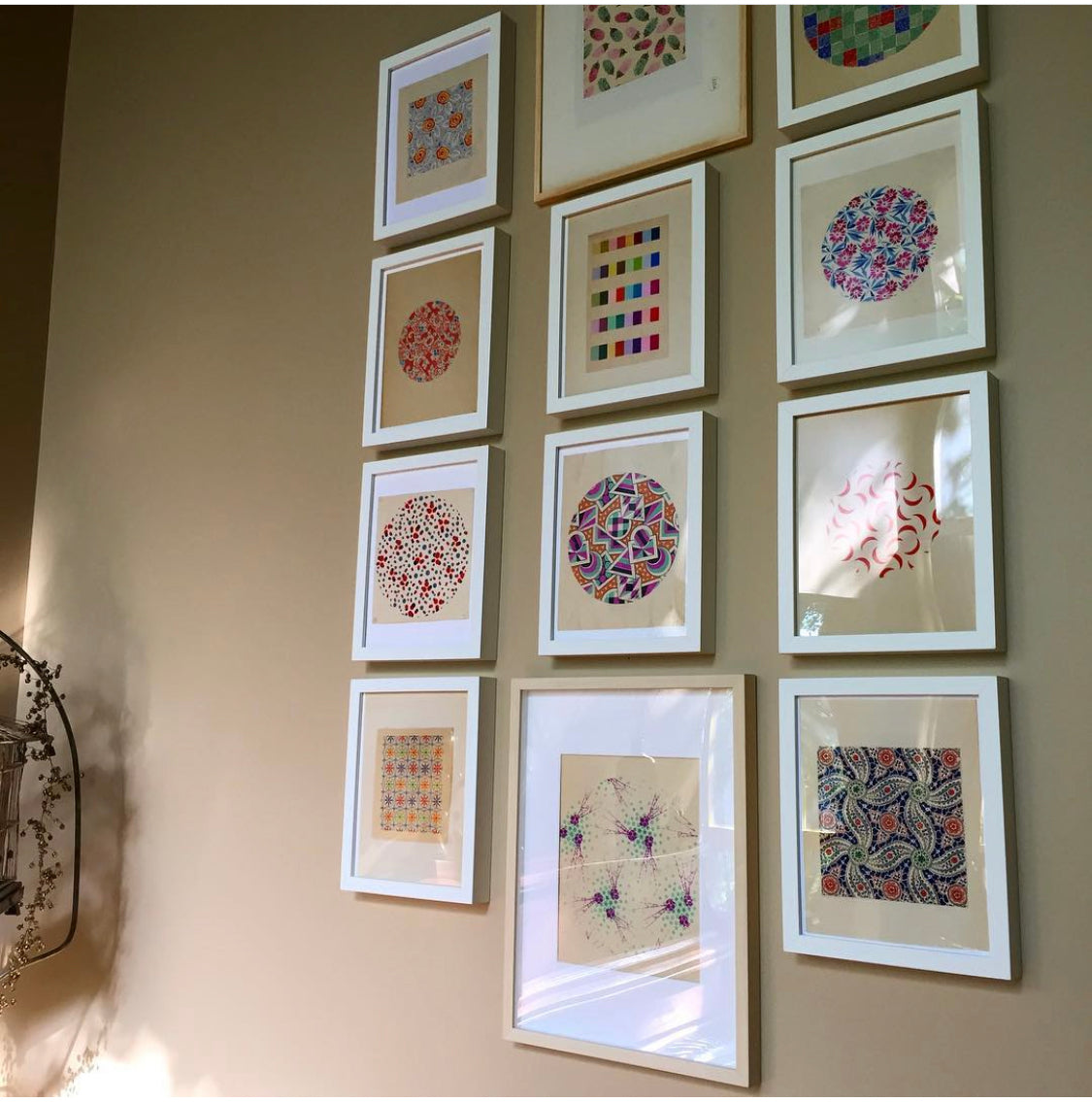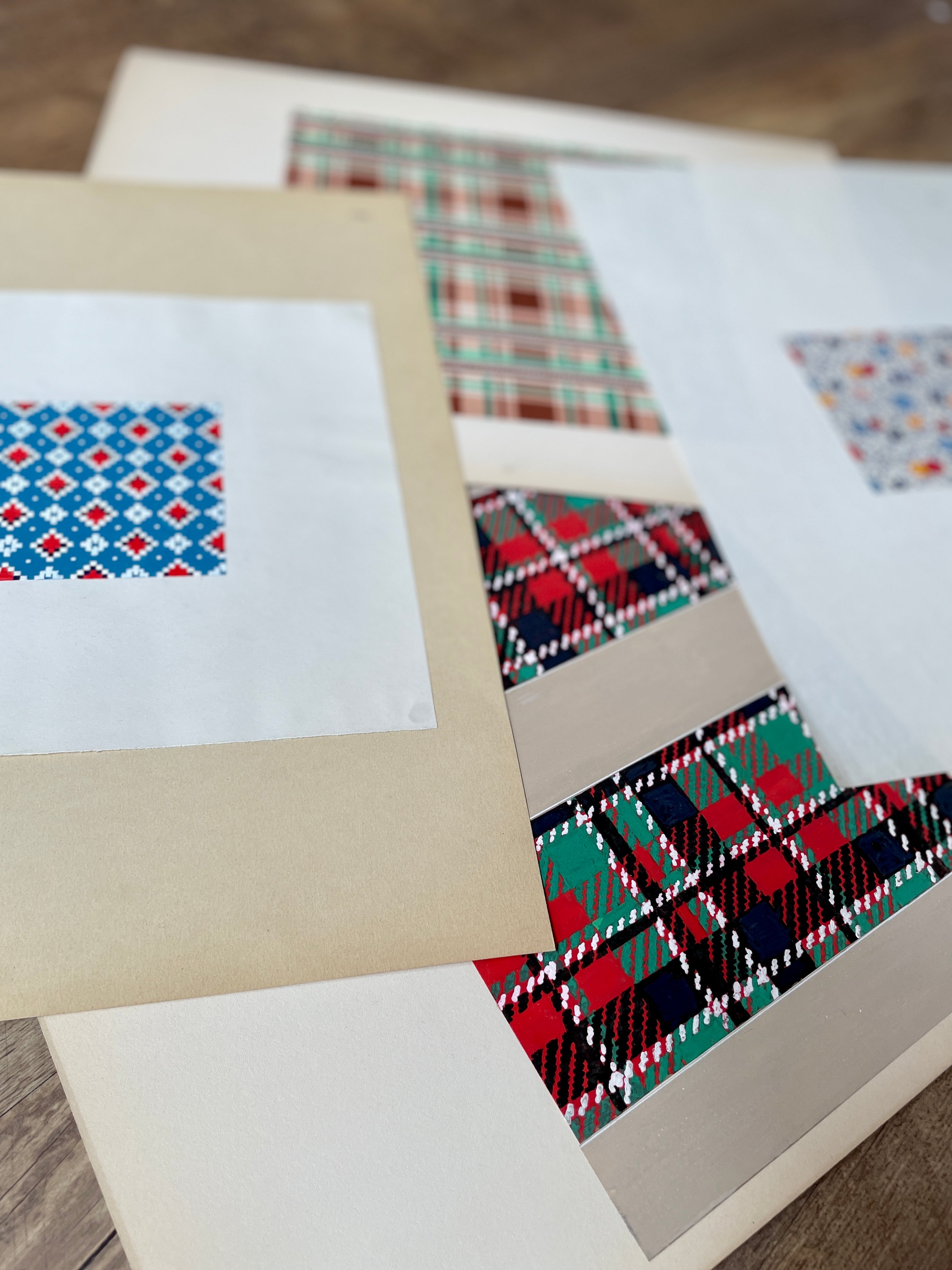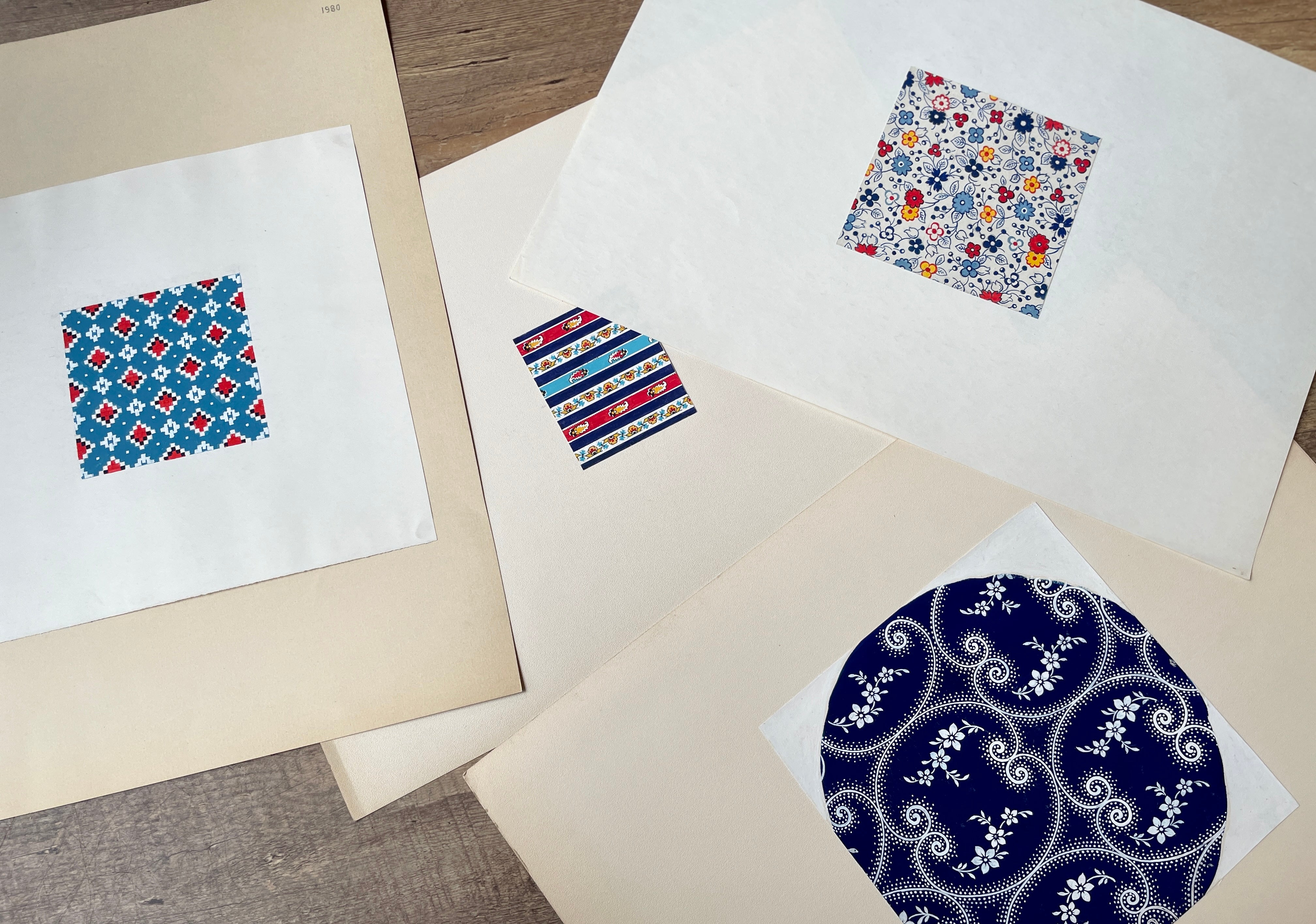 Hand Painted Wallpaper Patterns
Ready to share this very rare collection that I stumbled upon years ago in an old house in town.  The house was once owned by a designer/artist of textiles, paper and wallpaper designs.  Boxes of original hand-painted artwork that was used as swatches and samples for wallpapers and gift wrap design from the 1930's - 1950's.  It is impossible to showcase how intricate, rich in detail and color, pure and naive. this collection is.  Some are small squares, some round, each one completely unique in their graphics.  There is a natural border/matte surrounding these examples, and they are perfect for framing.  The last picture is a selection that I chose as a gallery for my living room wall.  
You will receive 5 randomly selected pieces - each are beautiful in their own way.  This is a very limited collection,  all original and non-published graphic artwork.  A very rare and wonderful find!